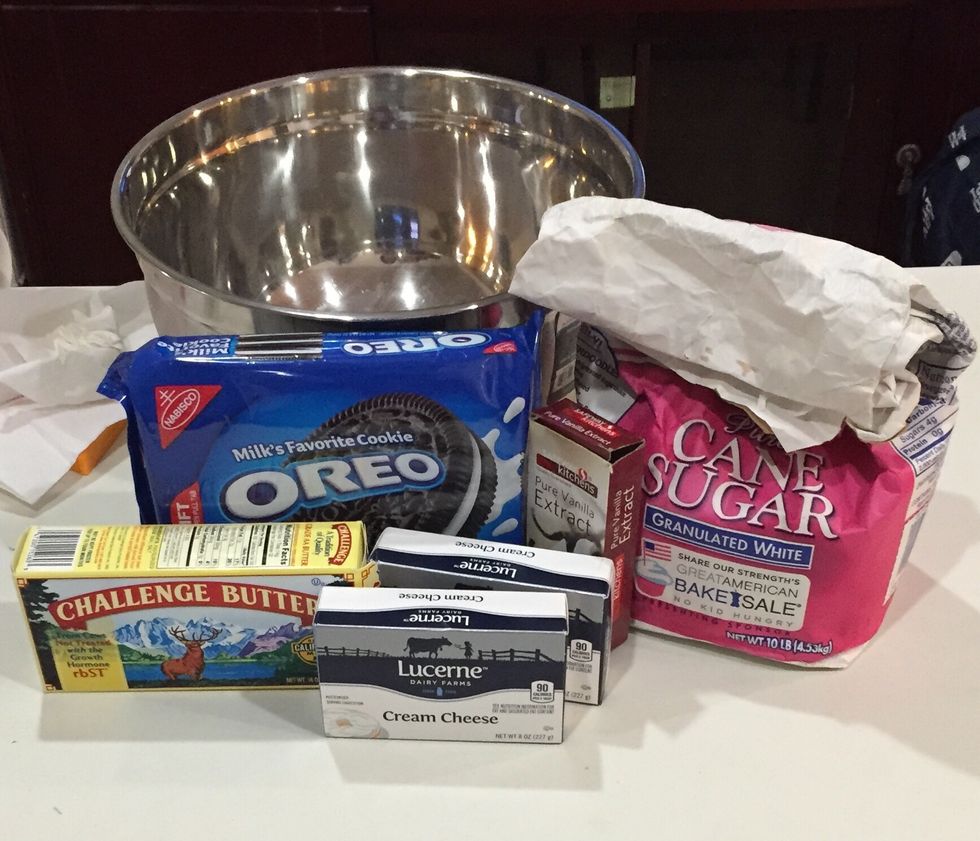 Gather all ingredients. I cut the supplies I listed in half (besides the Oreos) because I didn't want that much but my cheesecake ended up too thin..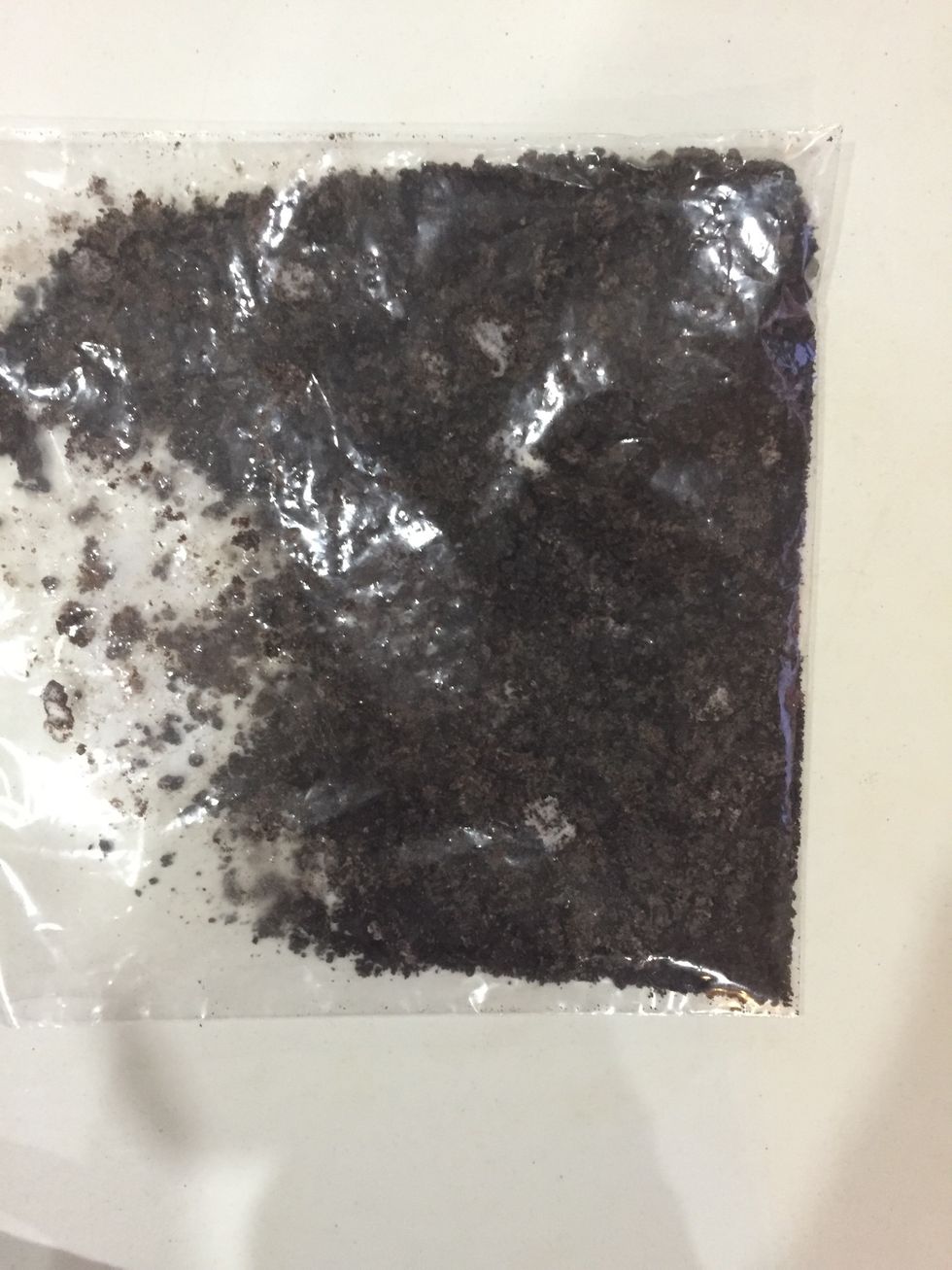 I didn't crush them too fine because I was low on time. You can choose how fine you want your Oreos ground, this will only be the base after all.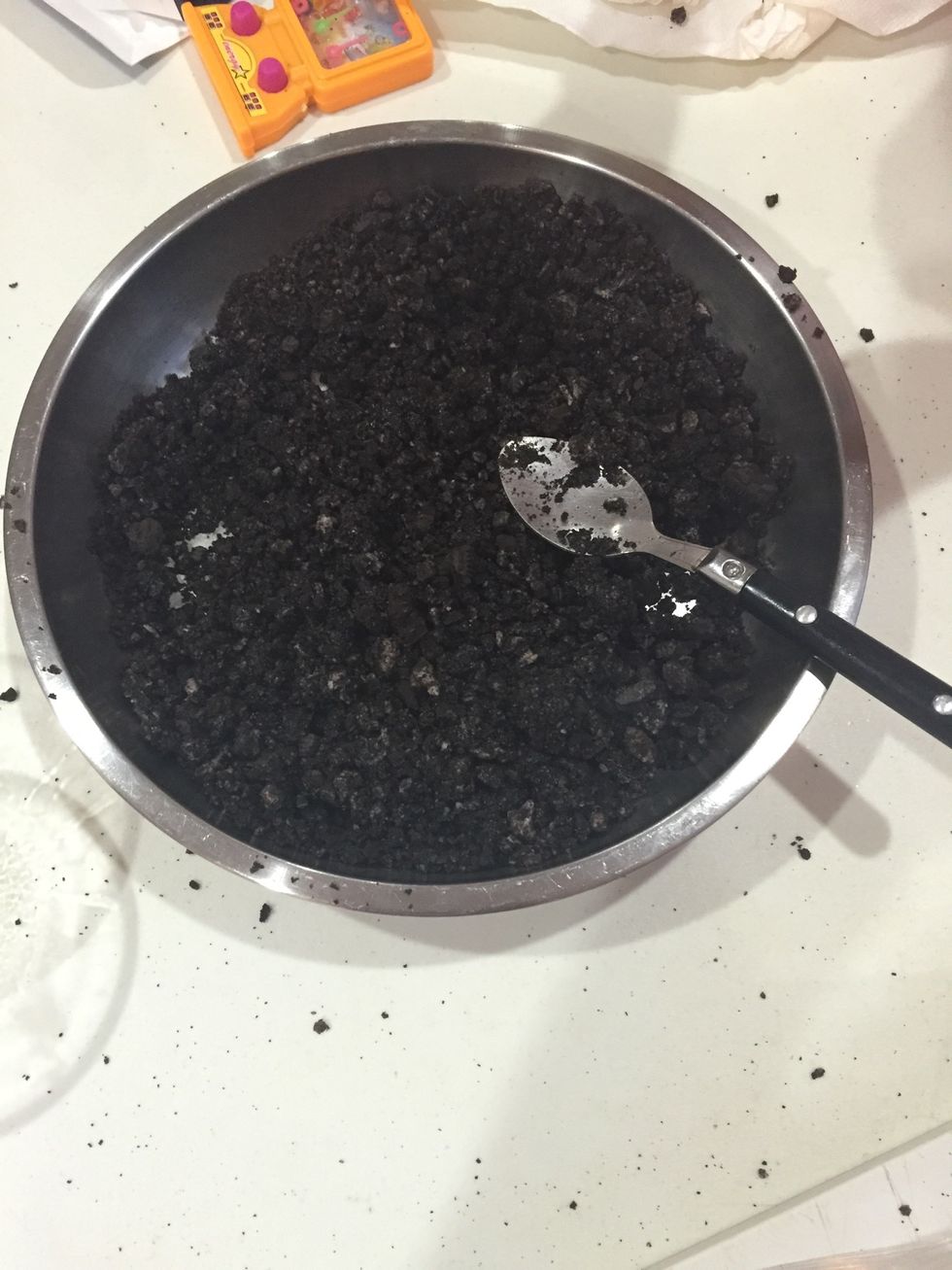 Melt the butter and mix the crushed Oreos with the melted butter.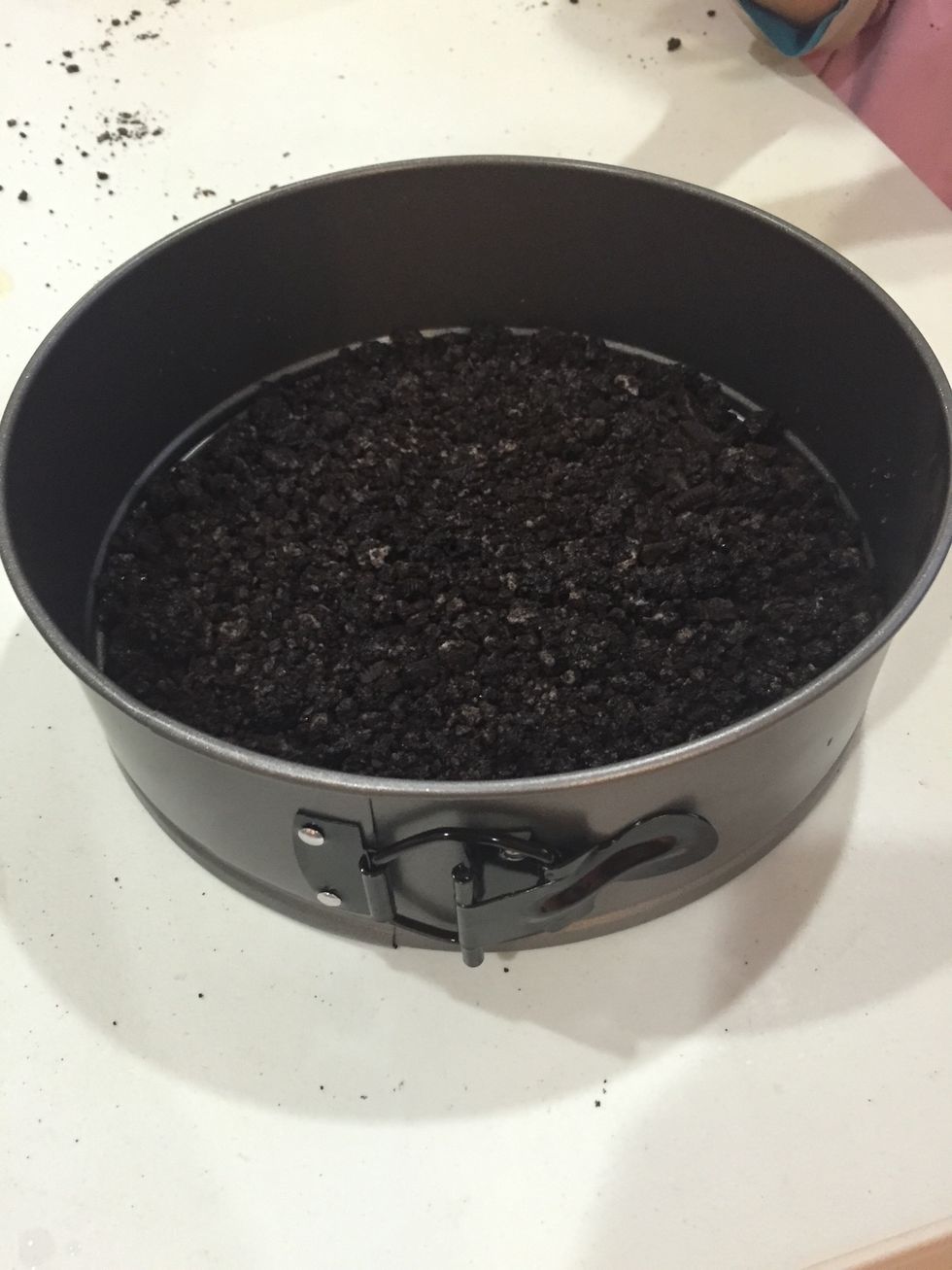 Throw in the crushed Oreos and even it out into the 8-1/2" spring-form. Place in the fridge for about 20 minutes or when you think the base will be ready.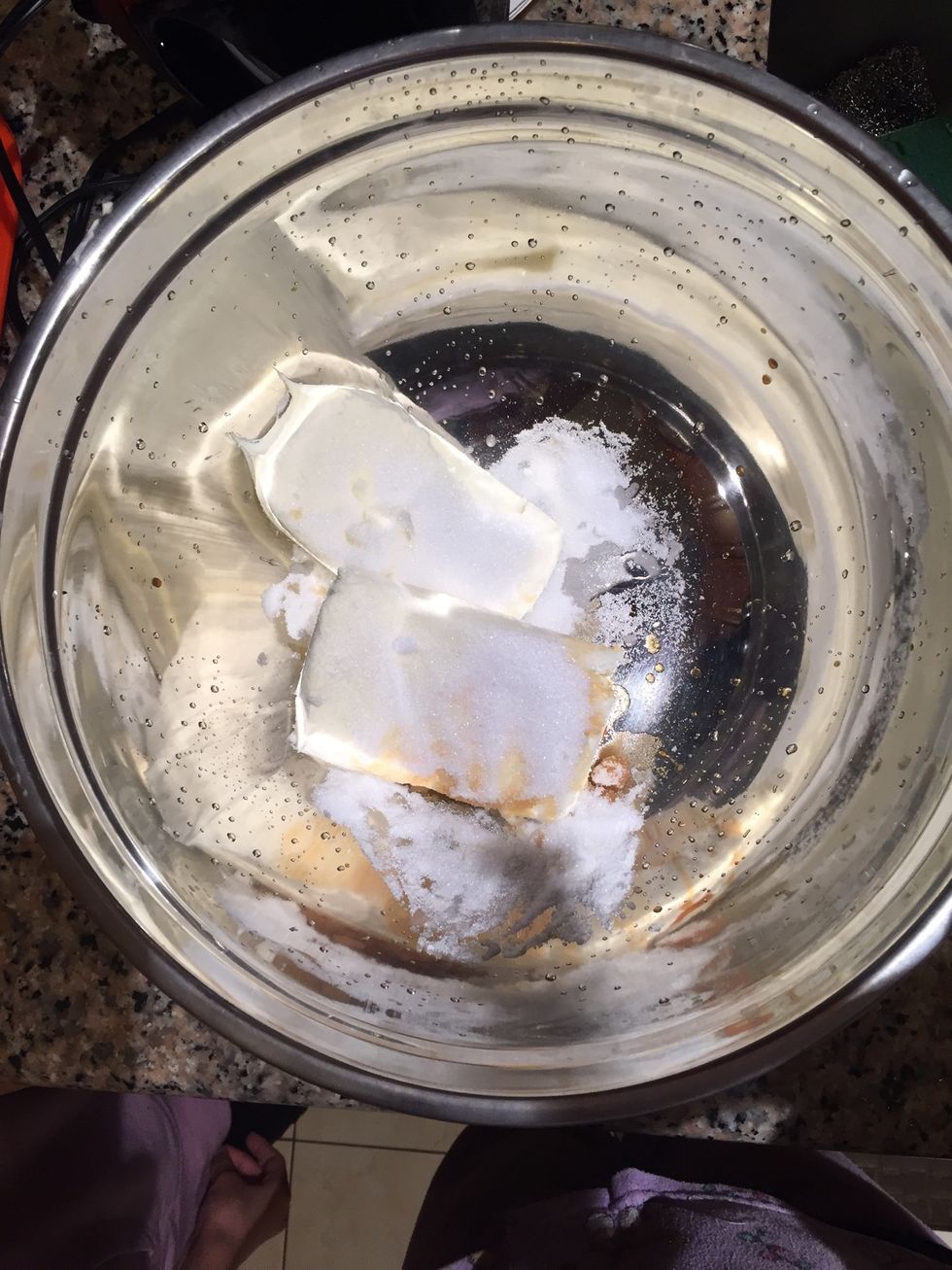 Put the cream cheese, vanilla extract, & sugar in a large bowl and mix on low speed. Be careful not to over mix because it makes the mixture have a grainy texture, causing the cheesecake to separate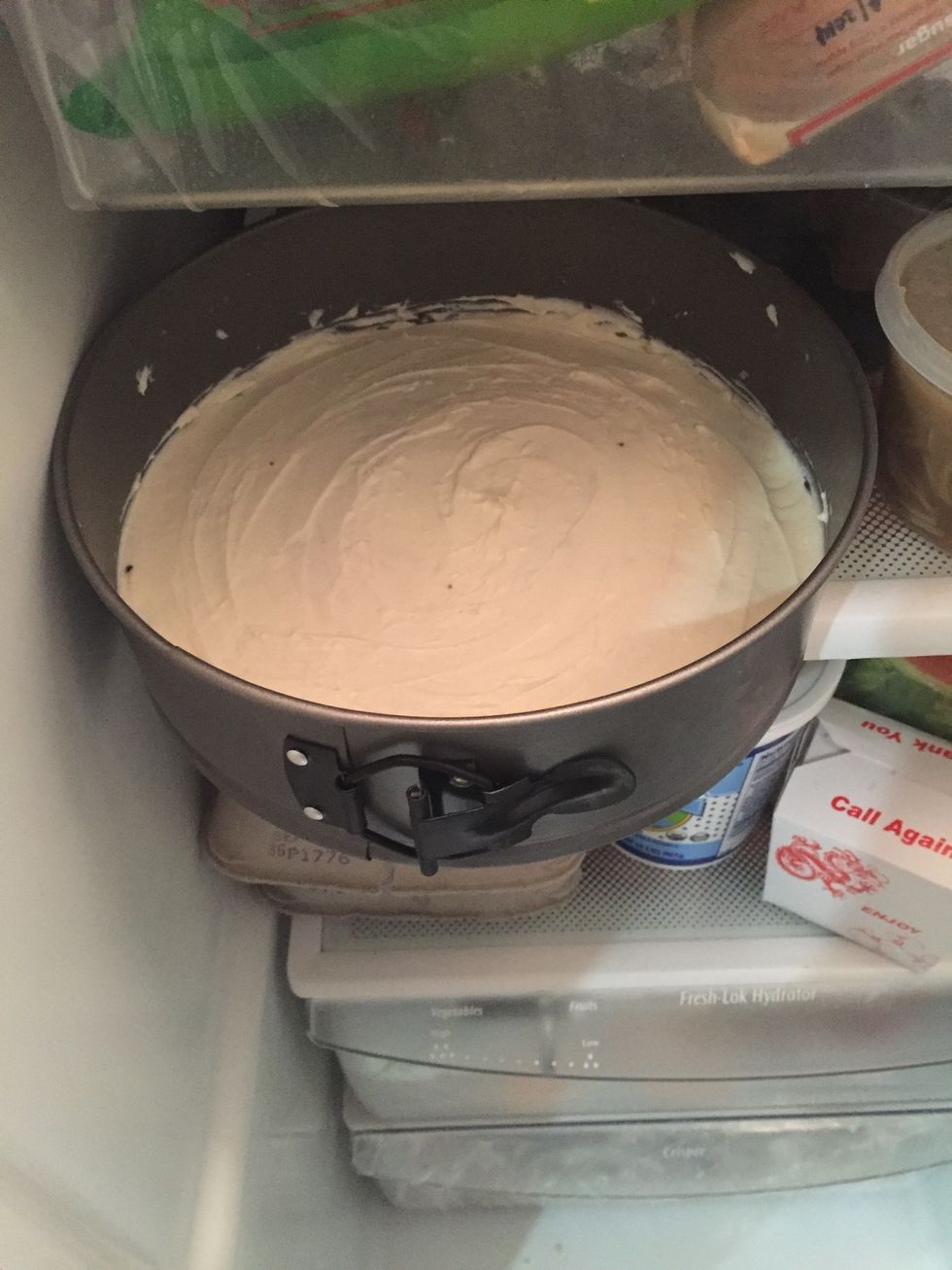 Spoon the cream cheese mixture into the spring-form pan and pop it into the fridge for about 4 hours.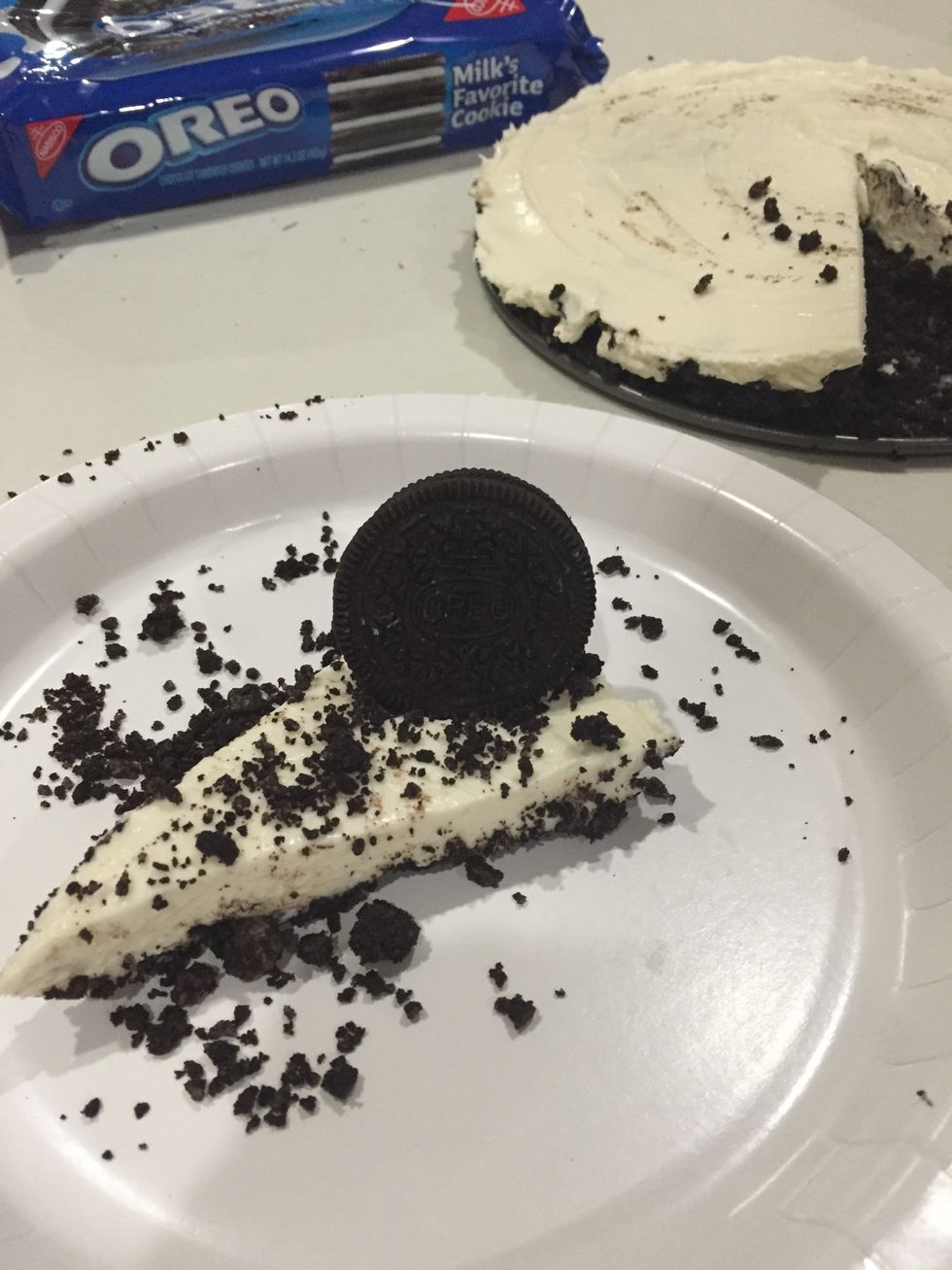 Take it out of the fridge and enjoy!
1/4c Melted butter
4.0 8 oz. packages of cream cheese
3/4c Granulated sugar
1.0tsp Vanilla extract
About 24 Oreos