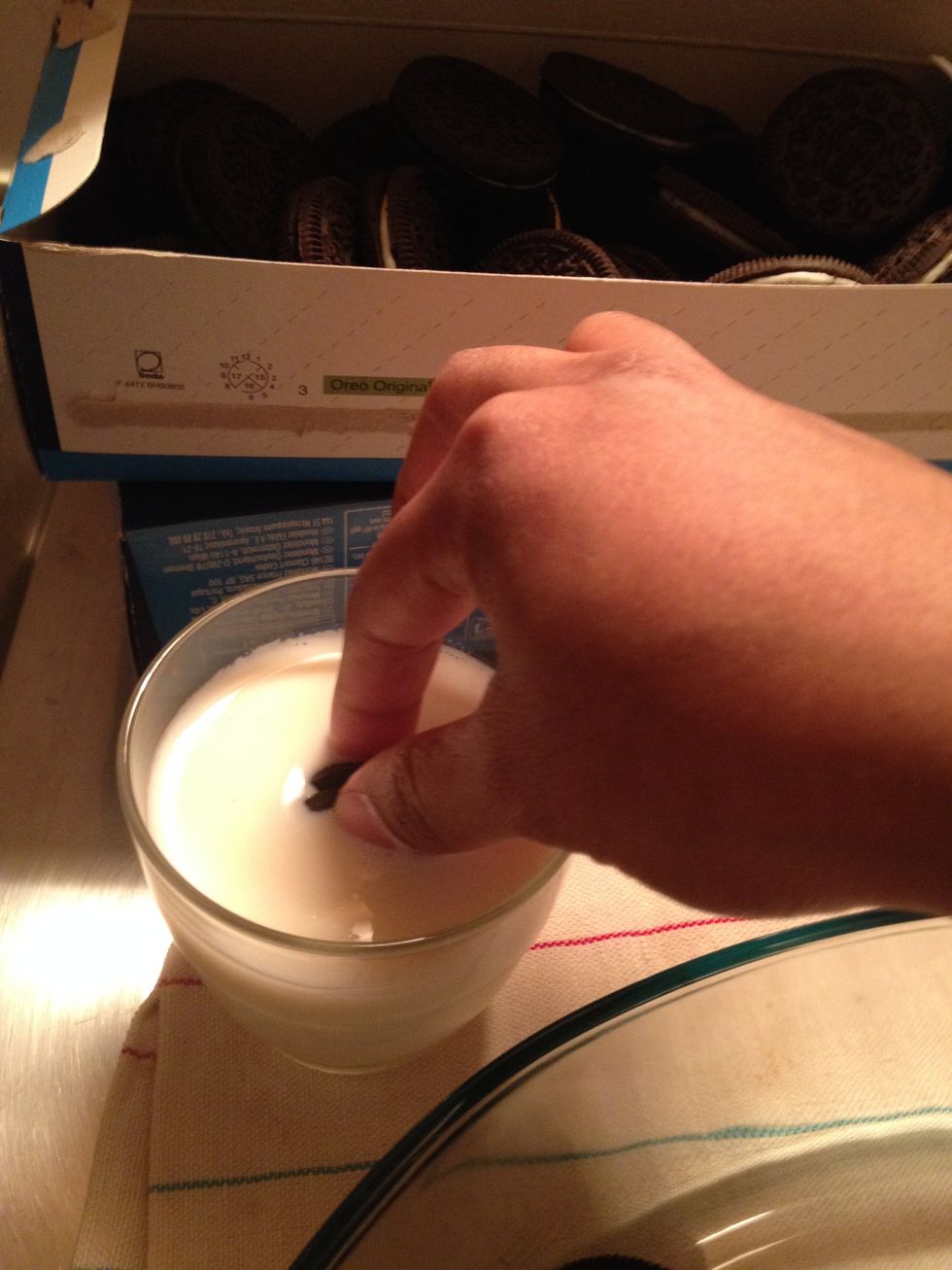 Start by dipping each cookie in milk for about 3 to 5 seconds. There is no need for the cookies to sock up the milk. Soggy cookies will make for a mushy cake. Make sure your hands are clean.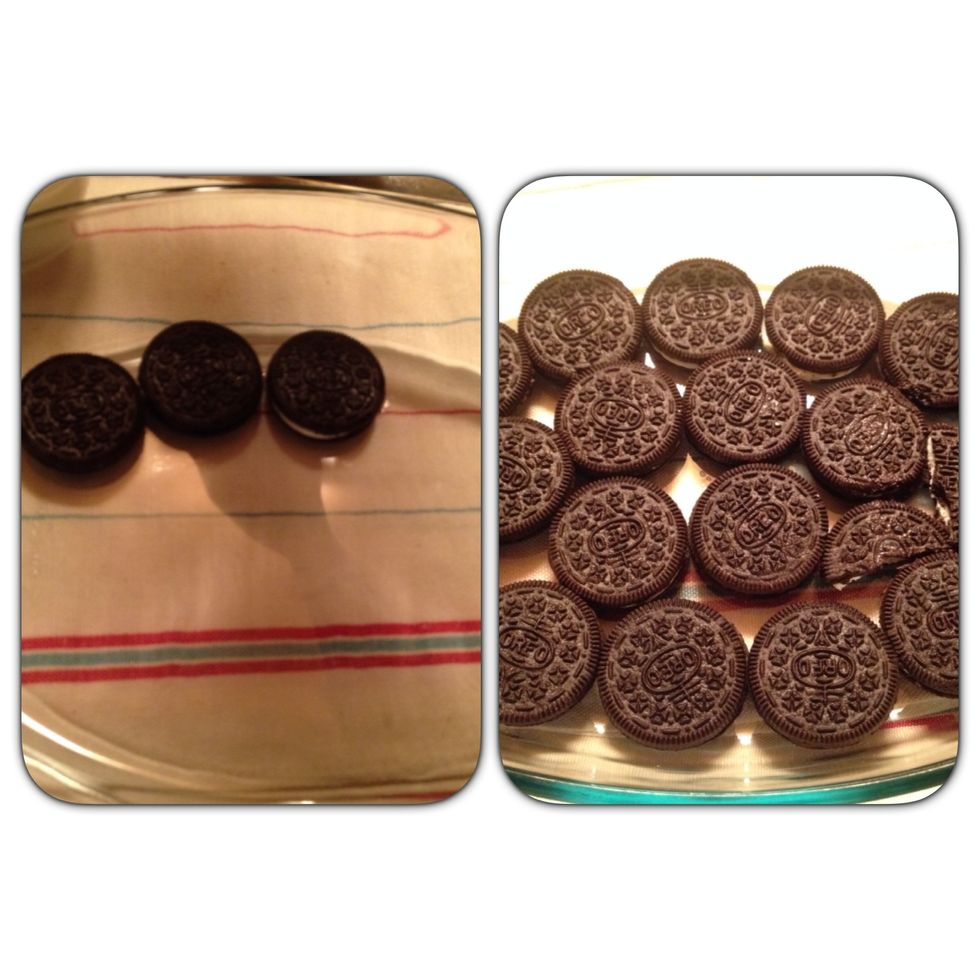 Lay the cookies in the dish. It does not have to be perfect. If need it, cut cookies to fill in any gaps.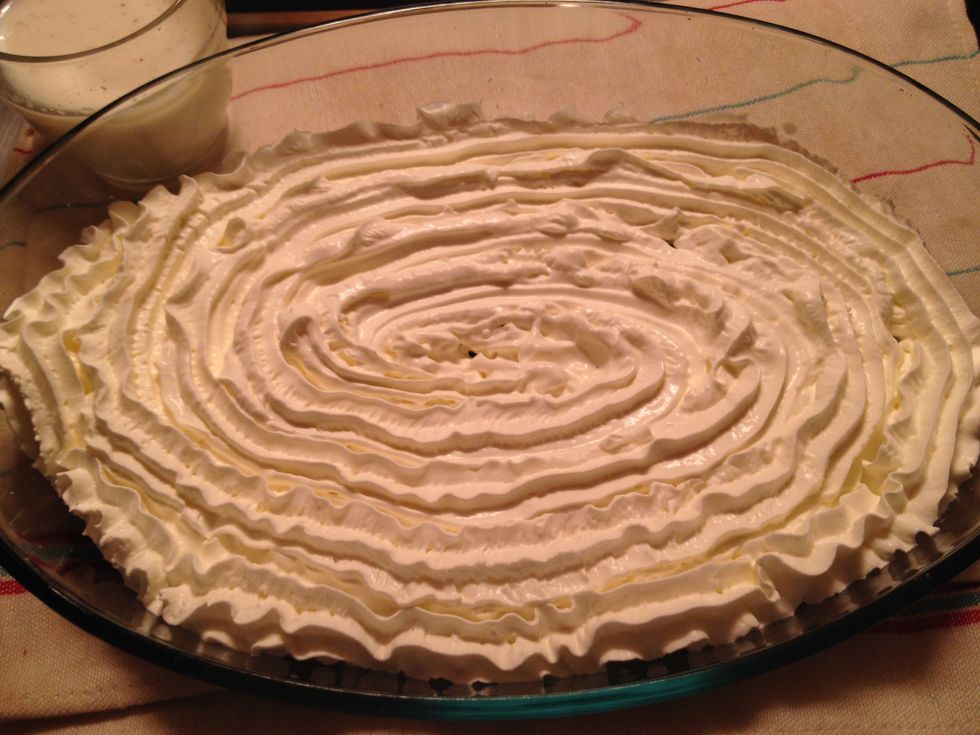 Cover the cookies with a layer of whipped cream.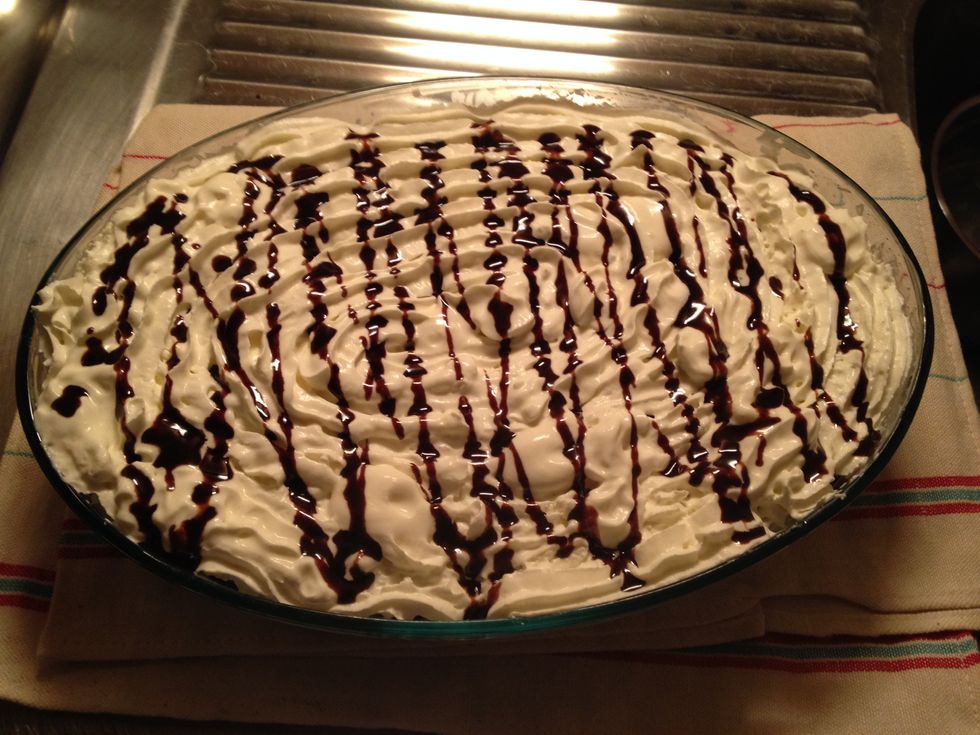 Decorate the cake with the chocolate syrup. If you love Oreo cookies as much as I do, crumble cookies on top of the cake.
500.0g Whipped Cream
45.0 Oreo Cookies
1.0c Milk
2.0Tbsp Chocolate Syrup