How to make a no-bake layered strawberry shortcake
Make a No-Bake Layered Strawberry Shortcake
149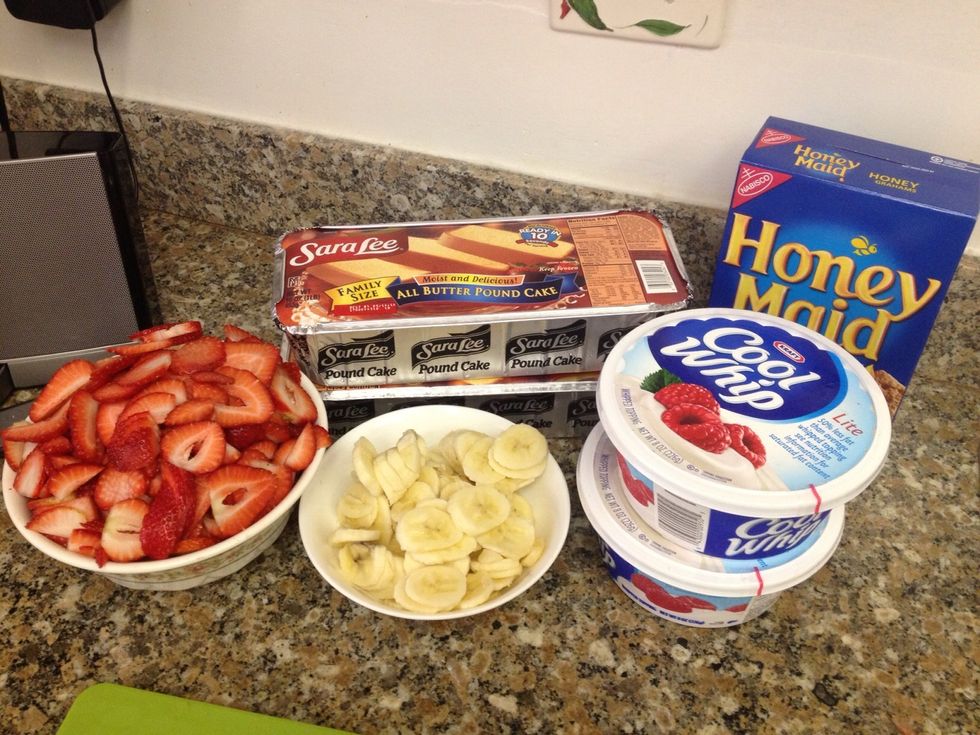 All items should be at room temperature except for the pound cake; it will be easier to slice straight out of the fridge.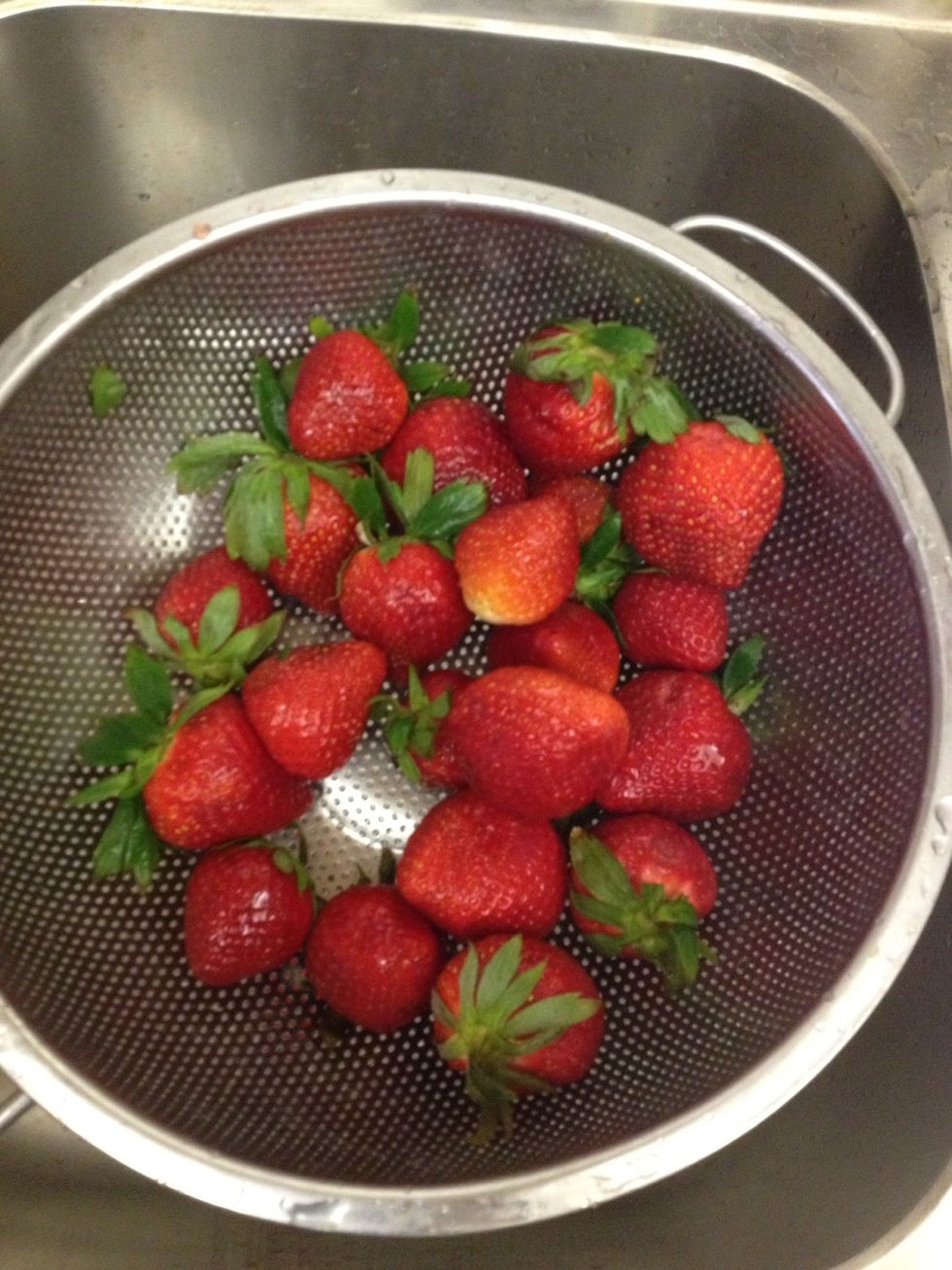 Wash strawberries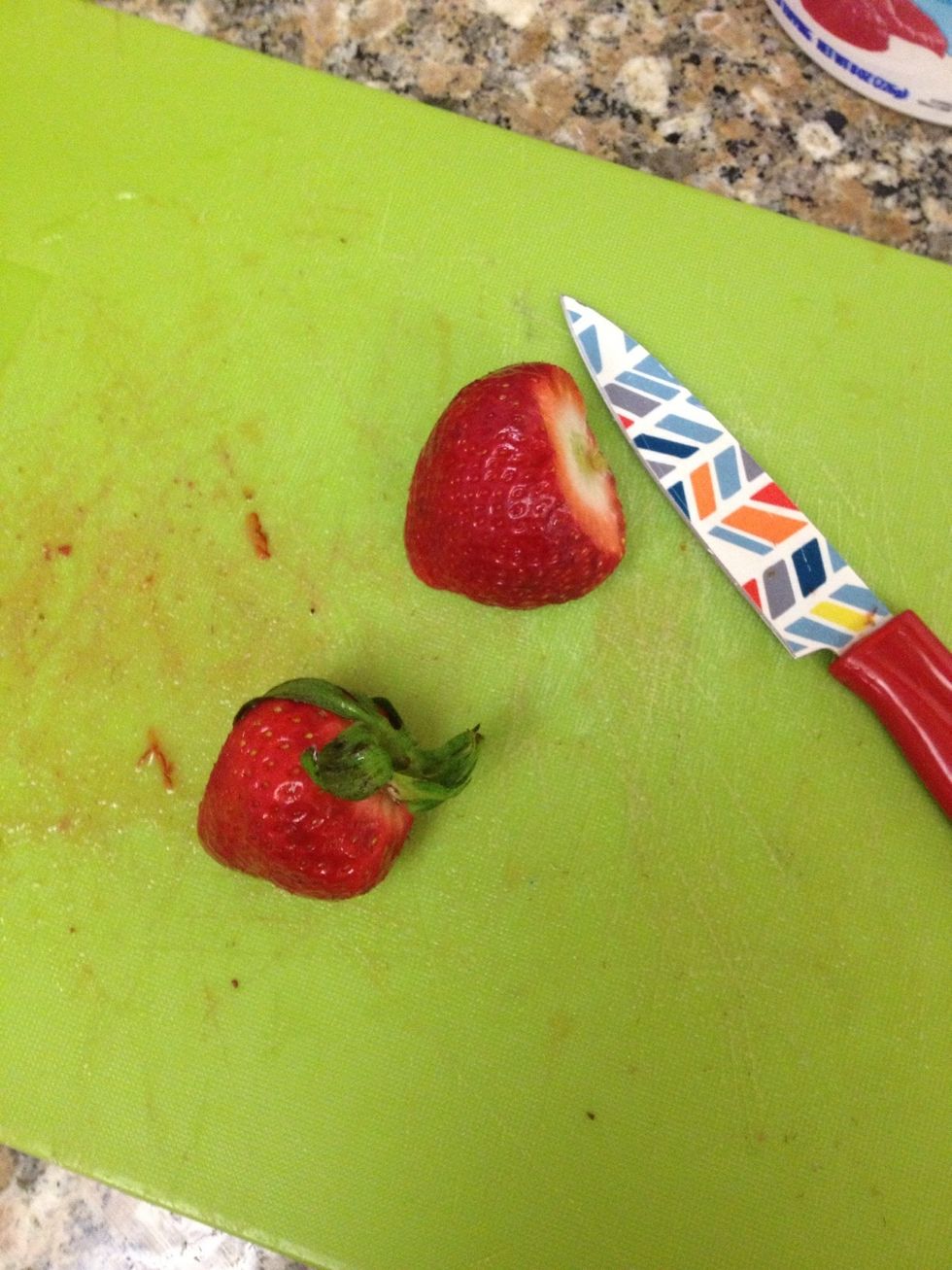 Cut all the ends off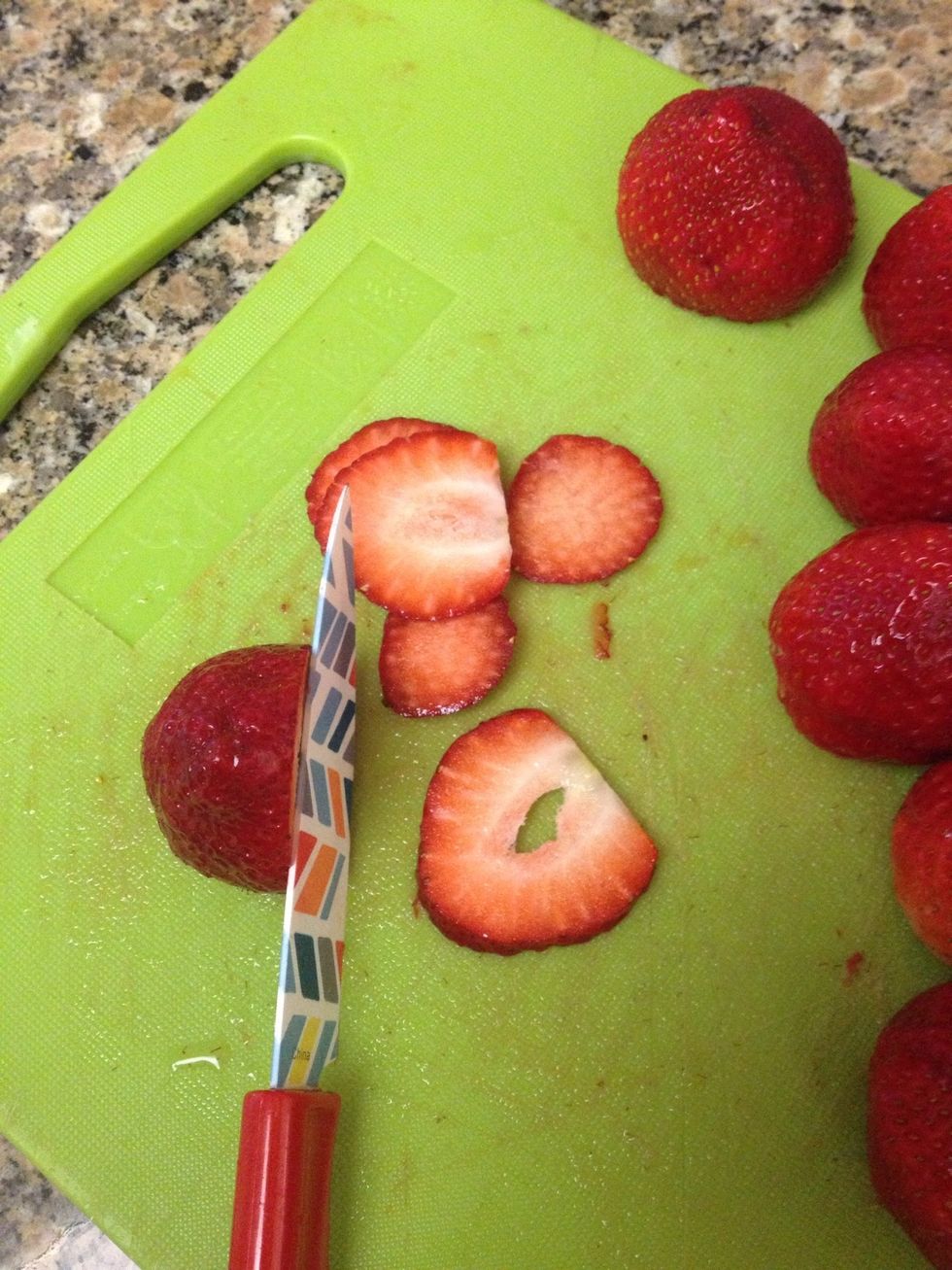 Thinly slice the strawberries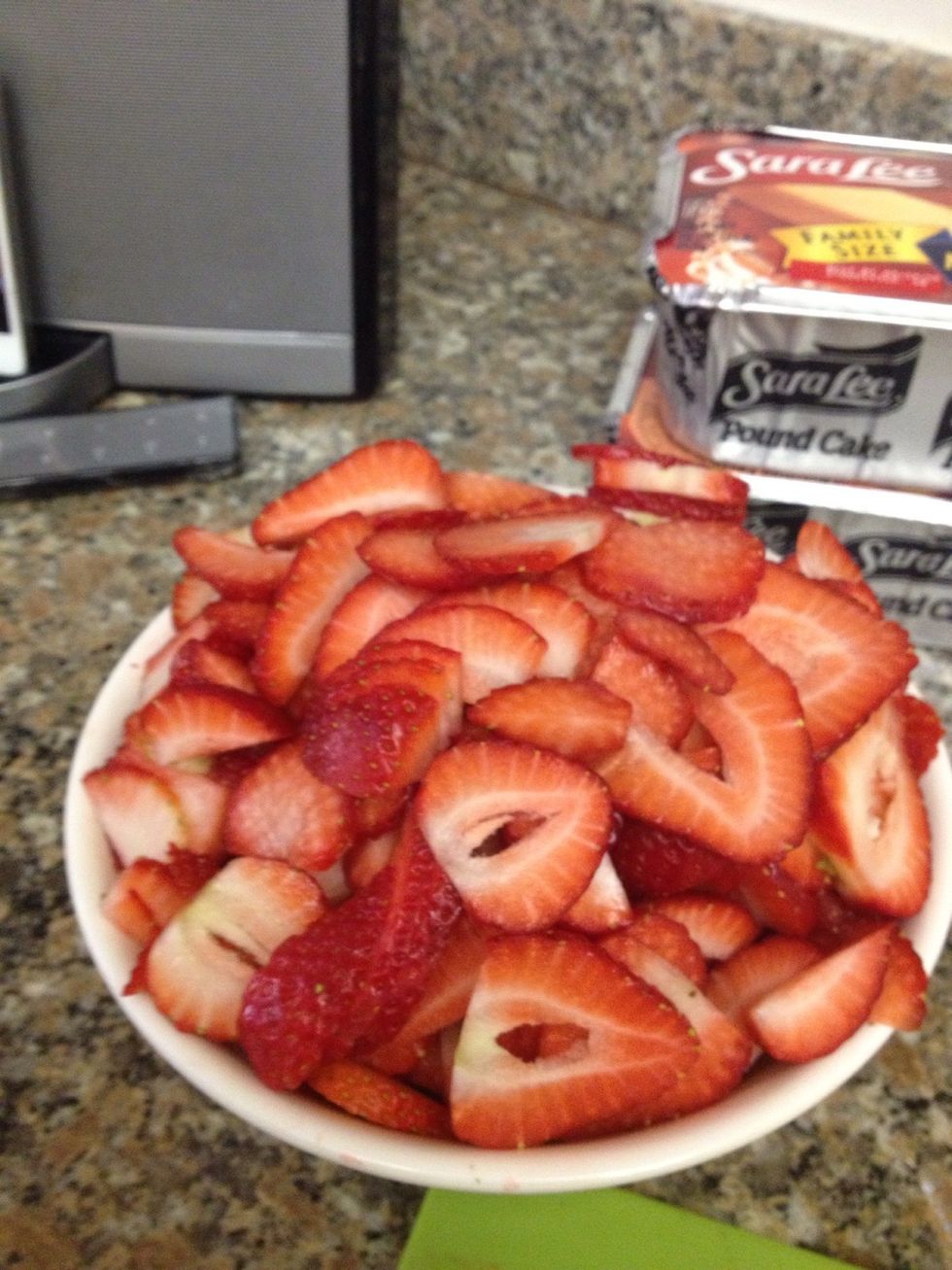 Place the strawberries in a bowl and set them aside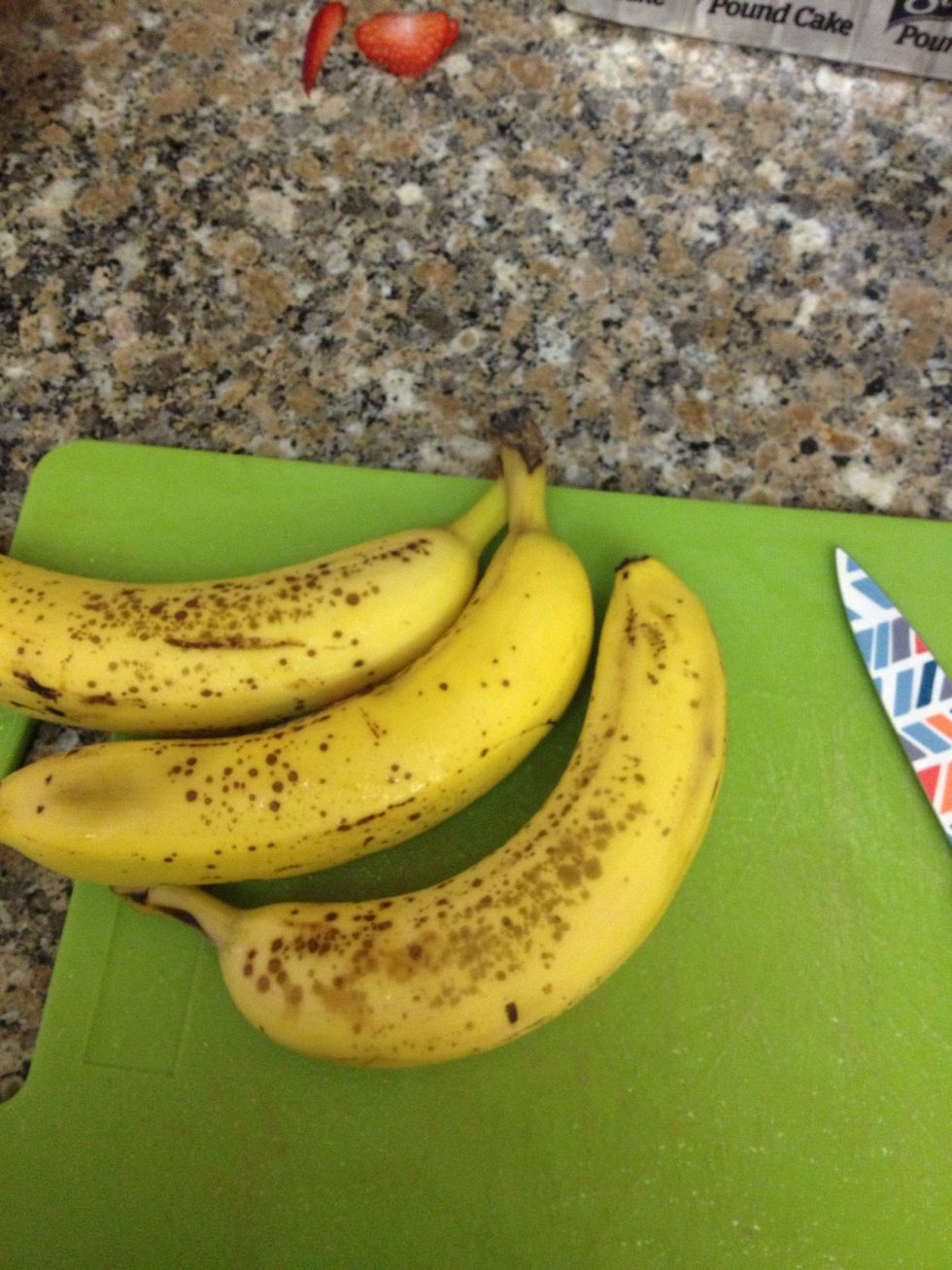 Use about 3 bananas. They don't have to be as ripe as these it just so happen that mine were. It they were a little greener than these it would be a bit easier to slice. Avoid ripper a bit mushy.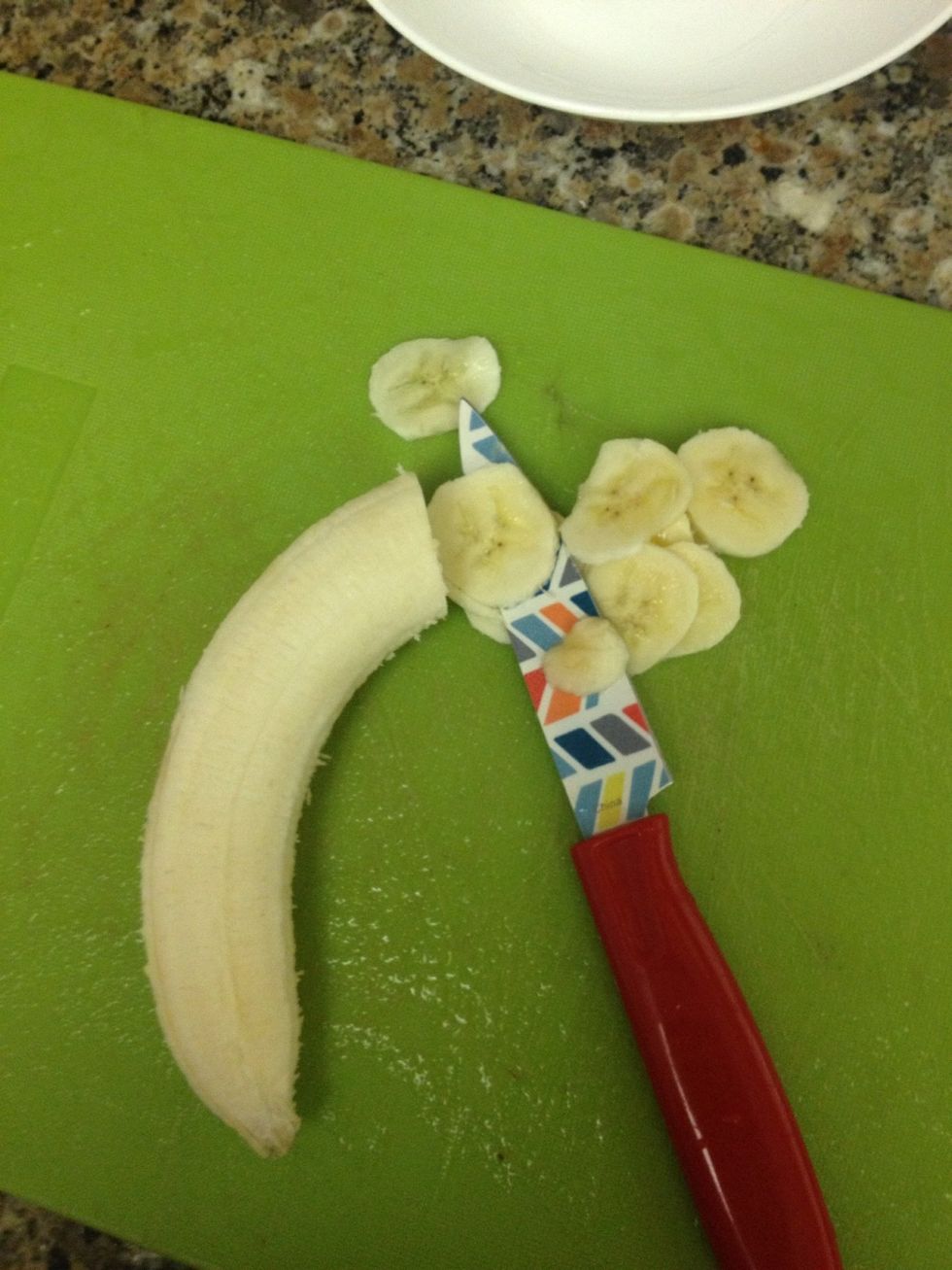 Thinly slice the bananas, place them in a bowl and set aside
Grab a pack of graham cracker (any brand will do)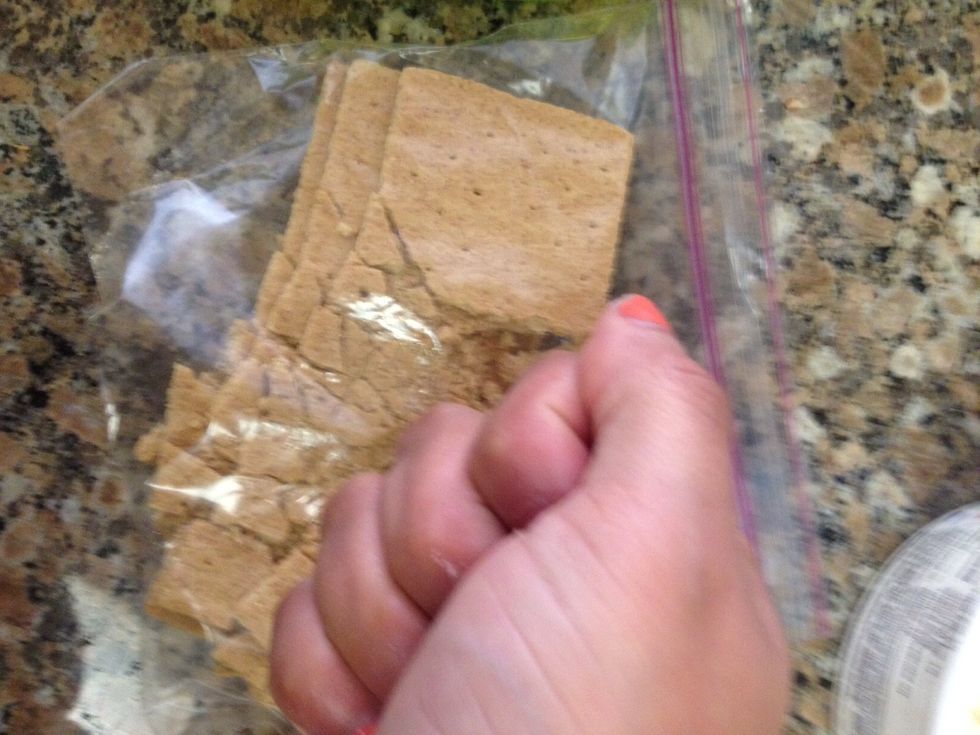 Place 3 in a plastic bag and break them up as much as you like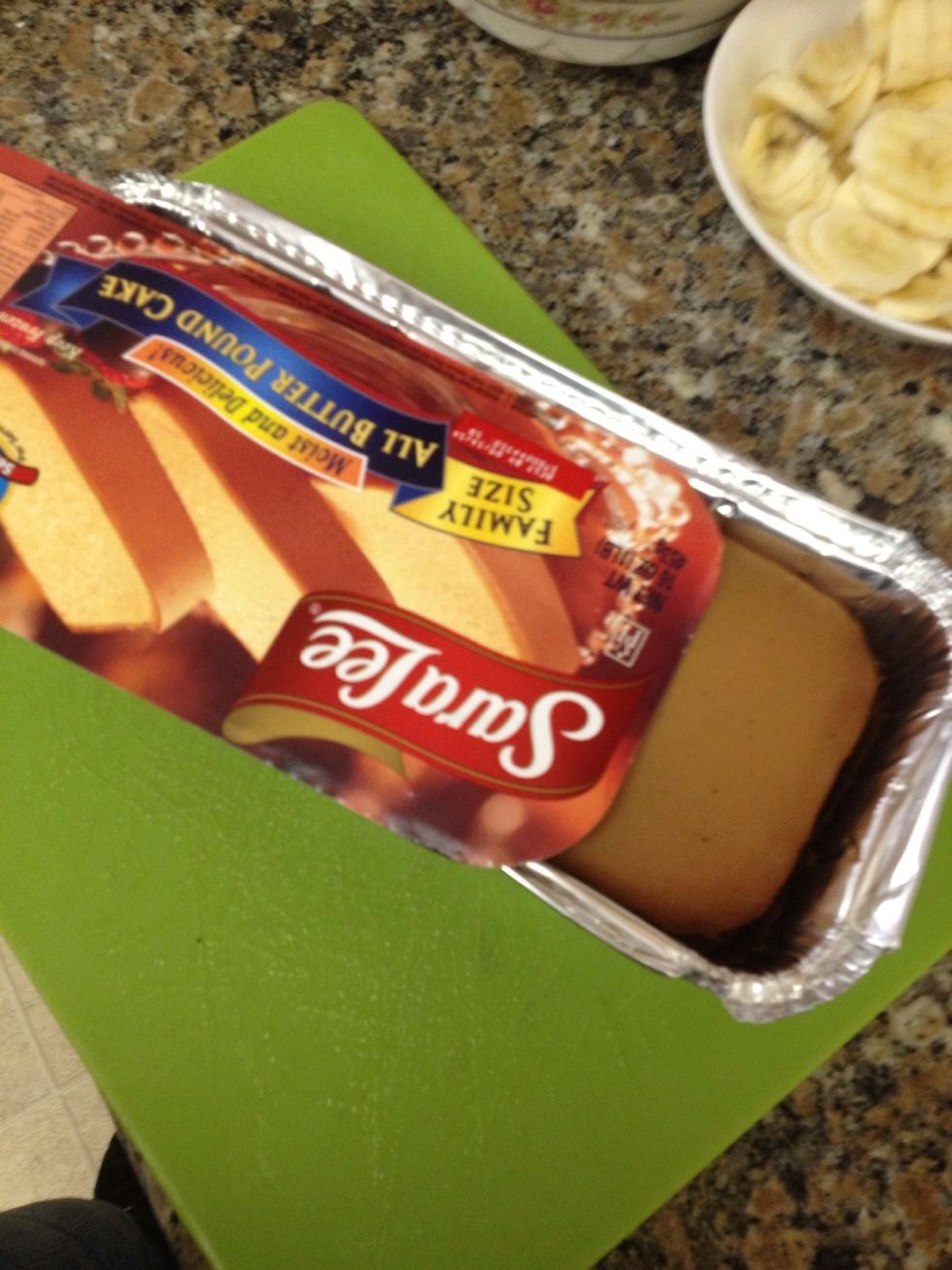 Remove the pound cake from package (straight out of the fridge works the best)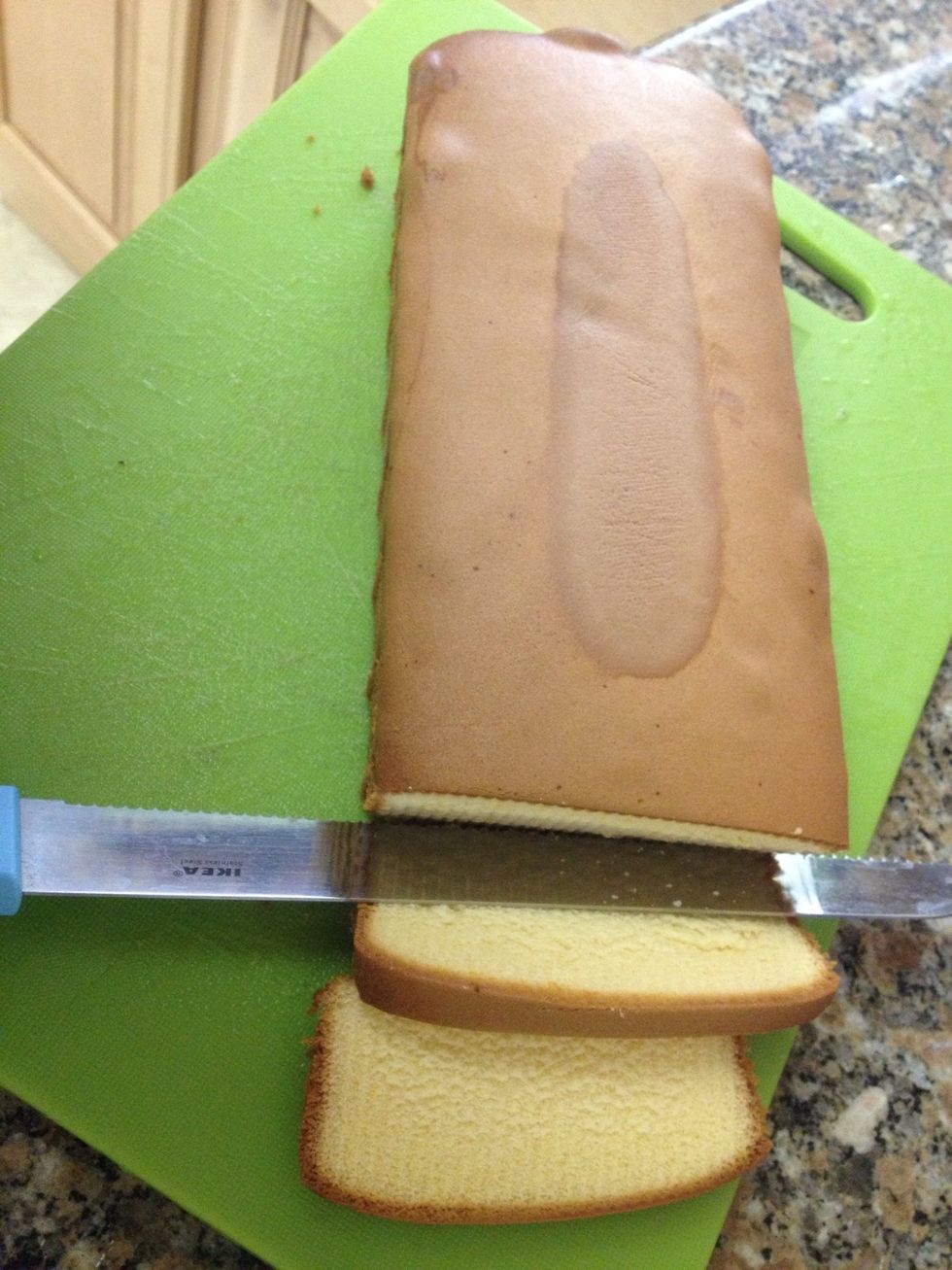 Slice the poundage in semi thin slices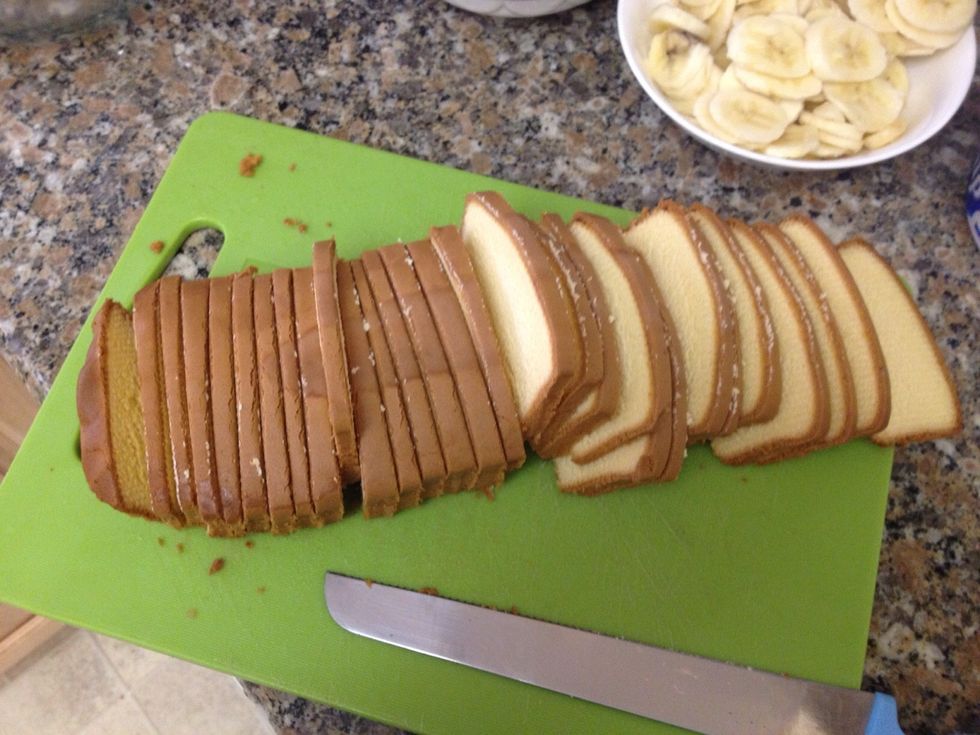 Slice the entire loaf (the size of your bowl it will determine if you need to slice the second one, you can always slice more if u run out)
Grab your large (or small or med) glass bowl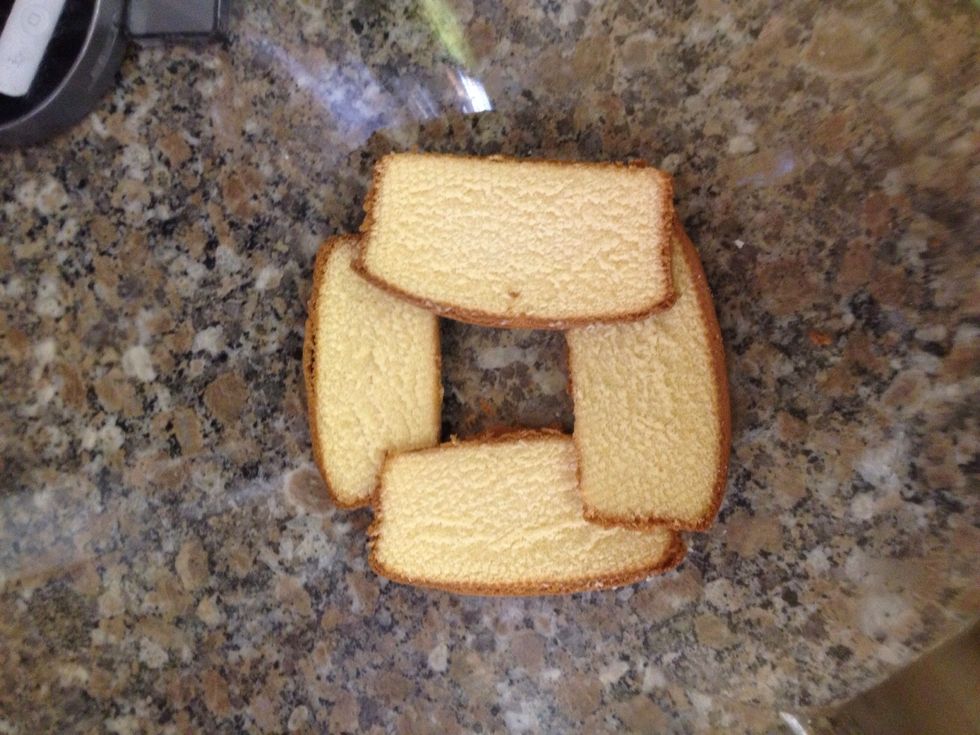 Start placing the sliced pound cake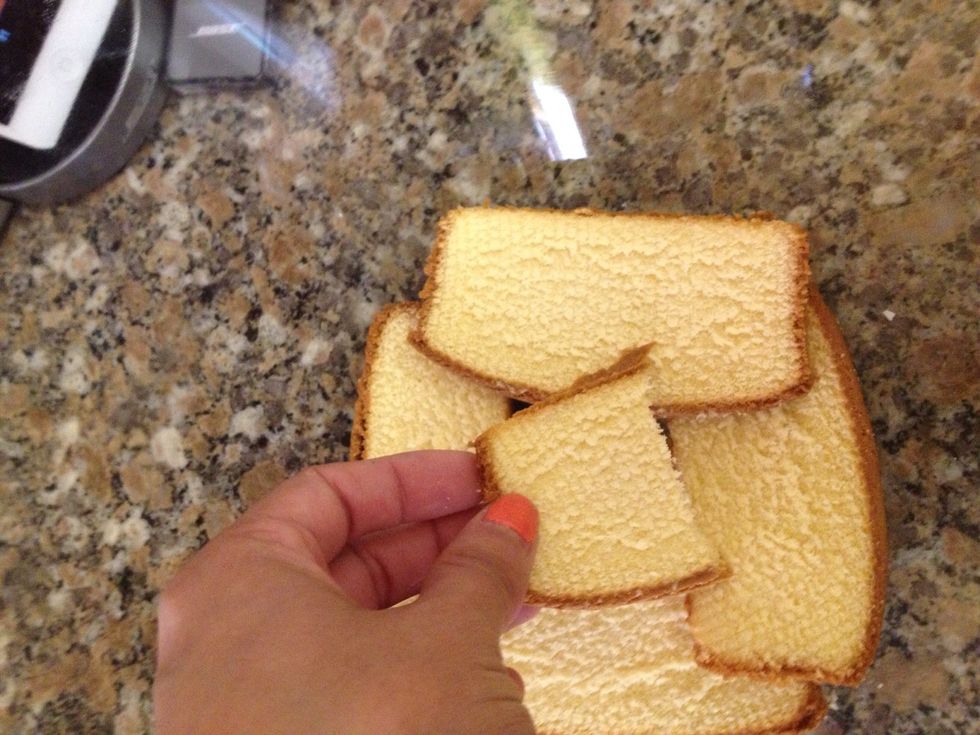 Break up pieces if needed to cover the open spots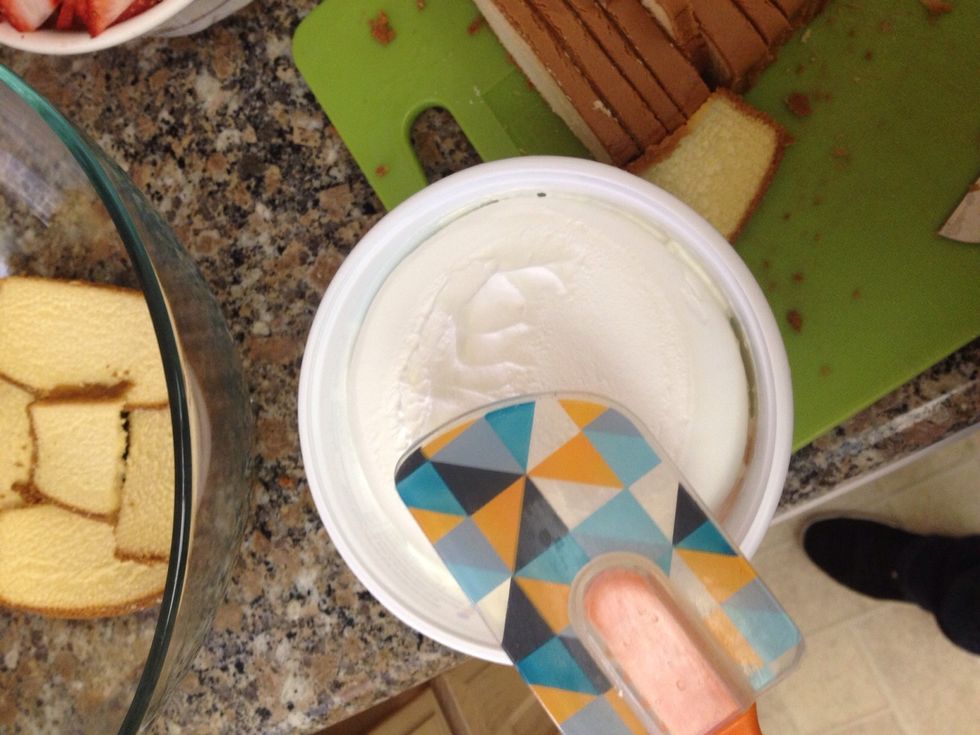 Grab your cool whip at room temperature and a spatula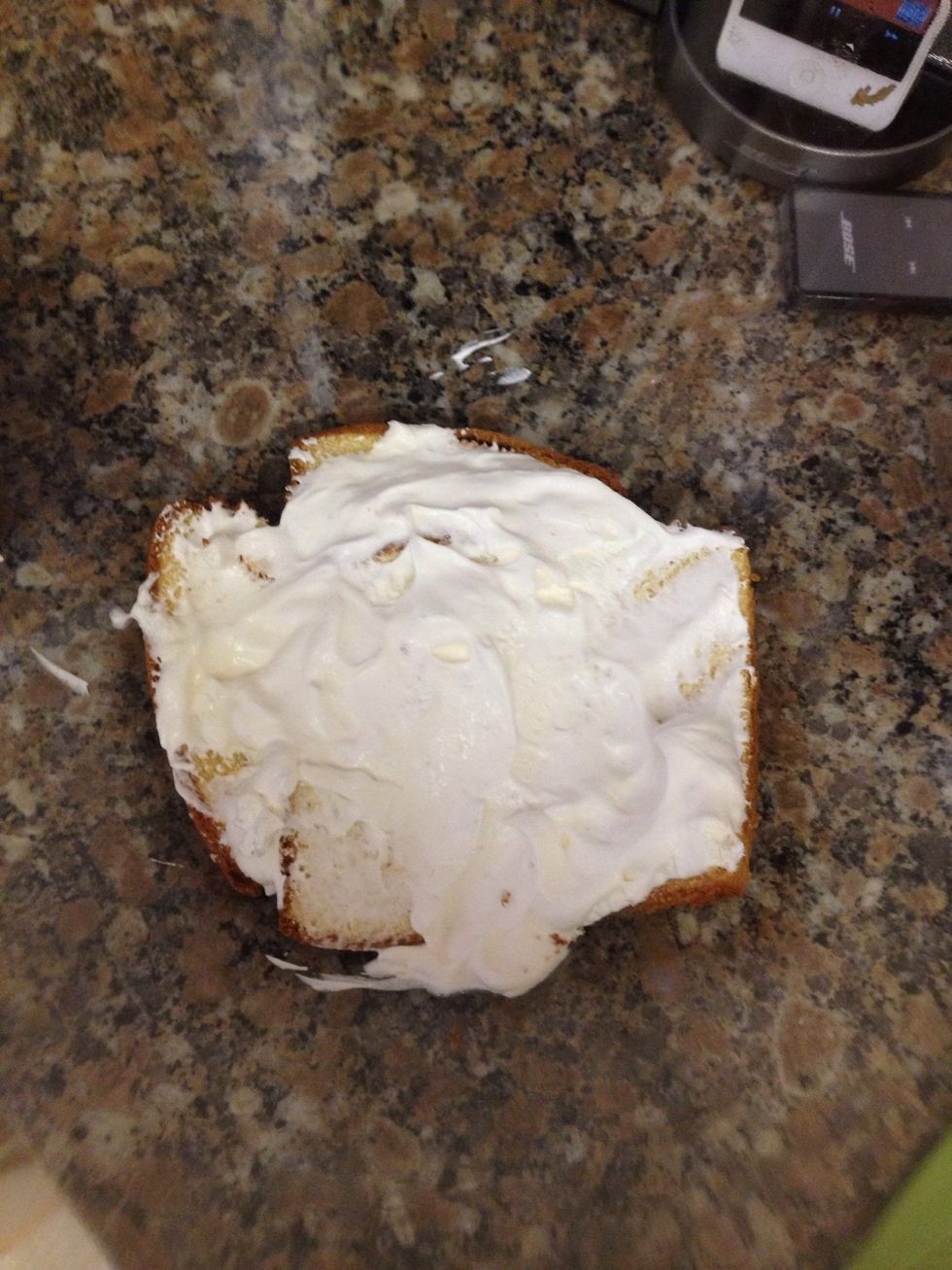 Spread the cold whip all over the top of the pound cake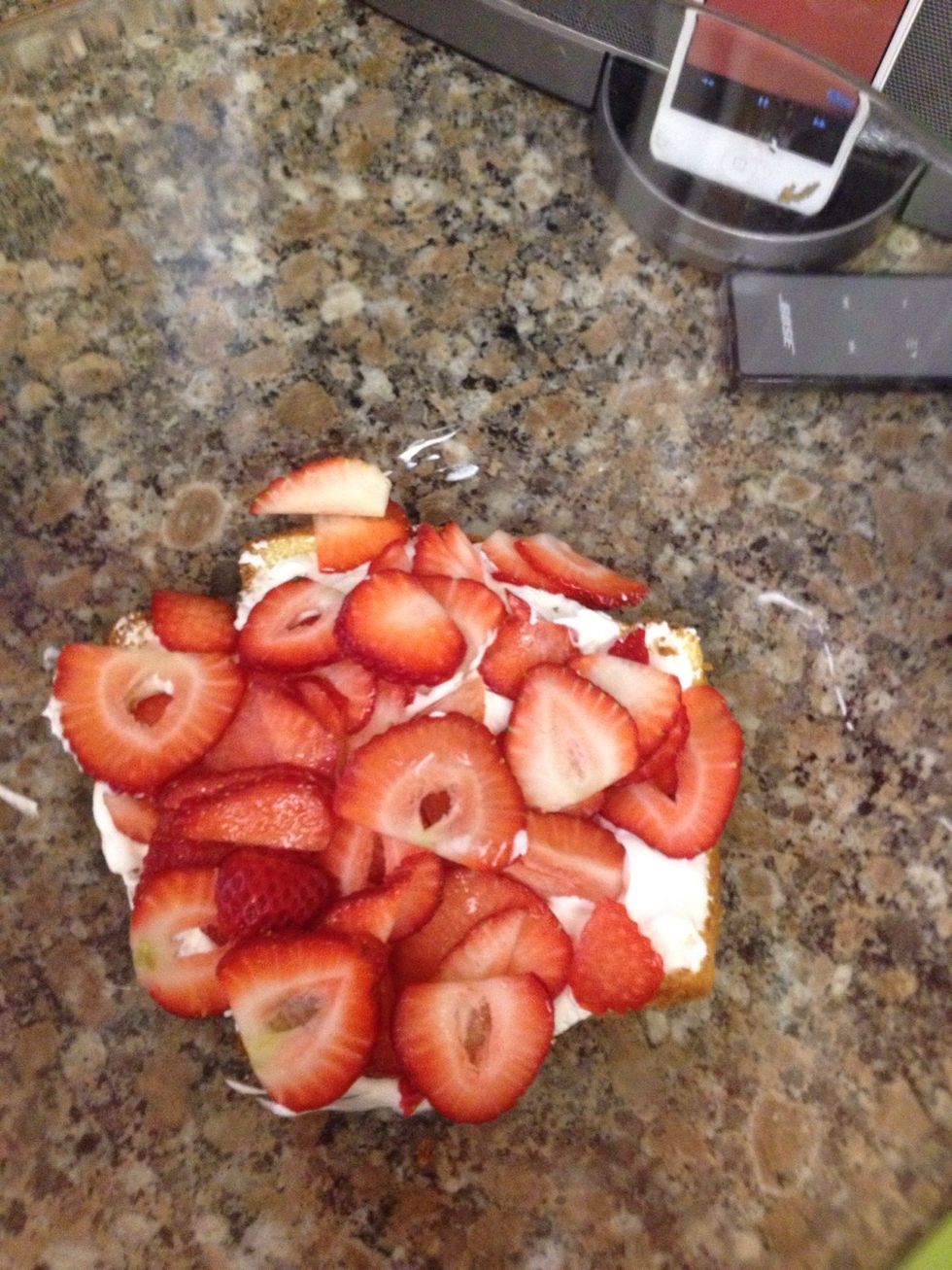 Add a layer of strawberries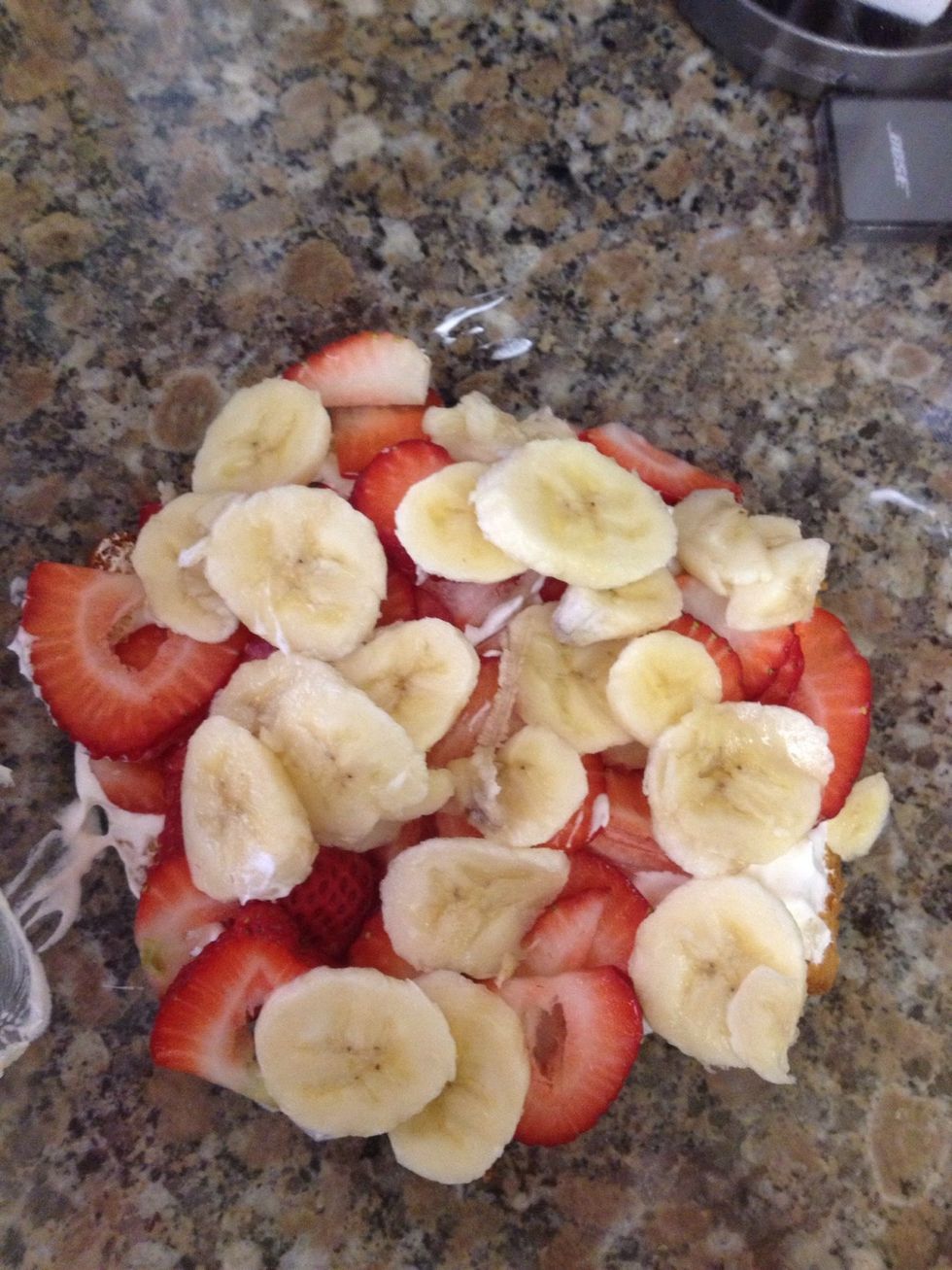 Add some bananas (I like it the strawberry ratio to be something like 2:1 bananas, but that up to you)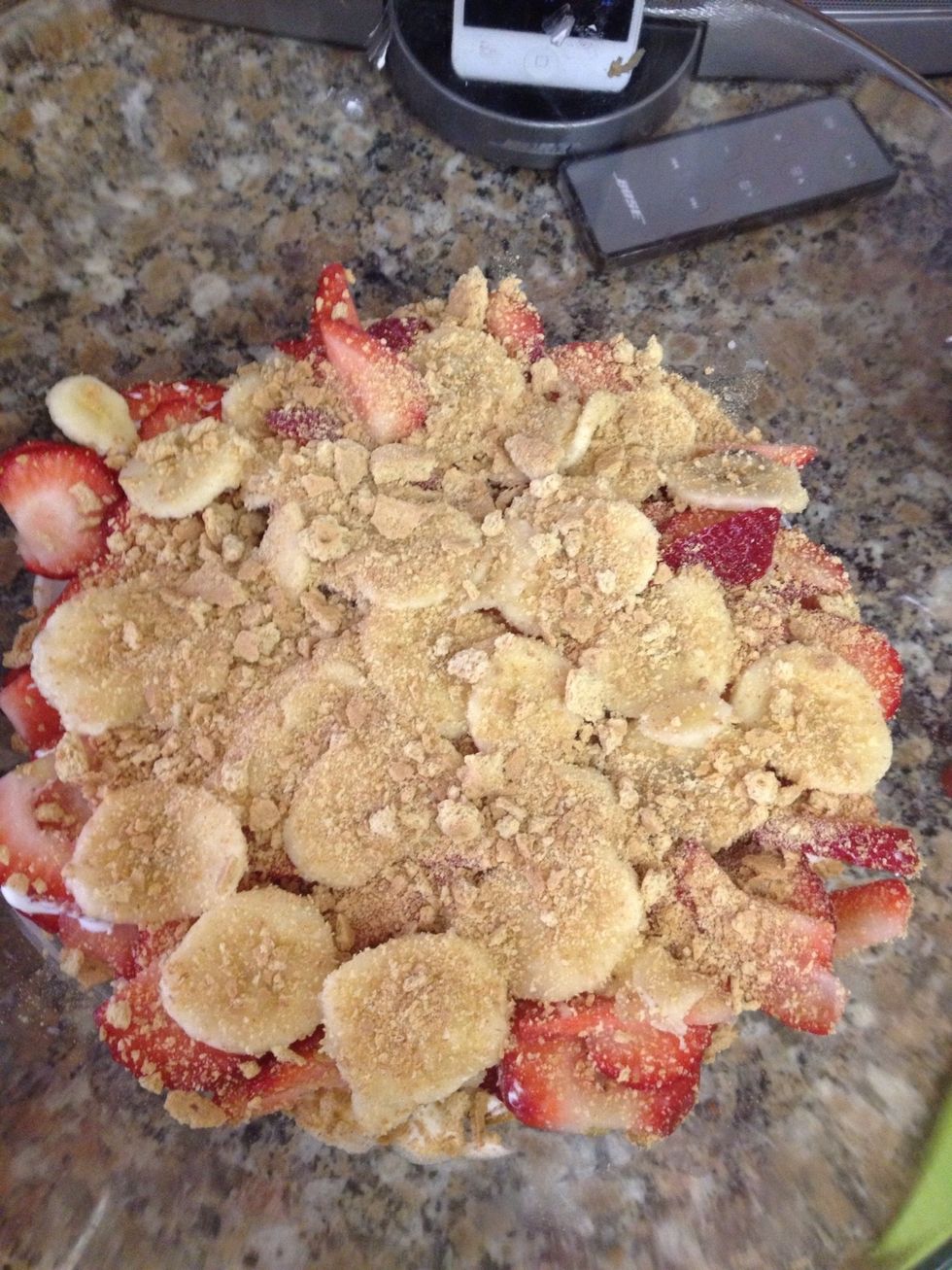 Sprinkle crushed graham crackers
Continue to layer pound cake, cool whip, strawberries, bananas and graham crackers until you reach the top
This is what your bowl should start looking like after a number of layering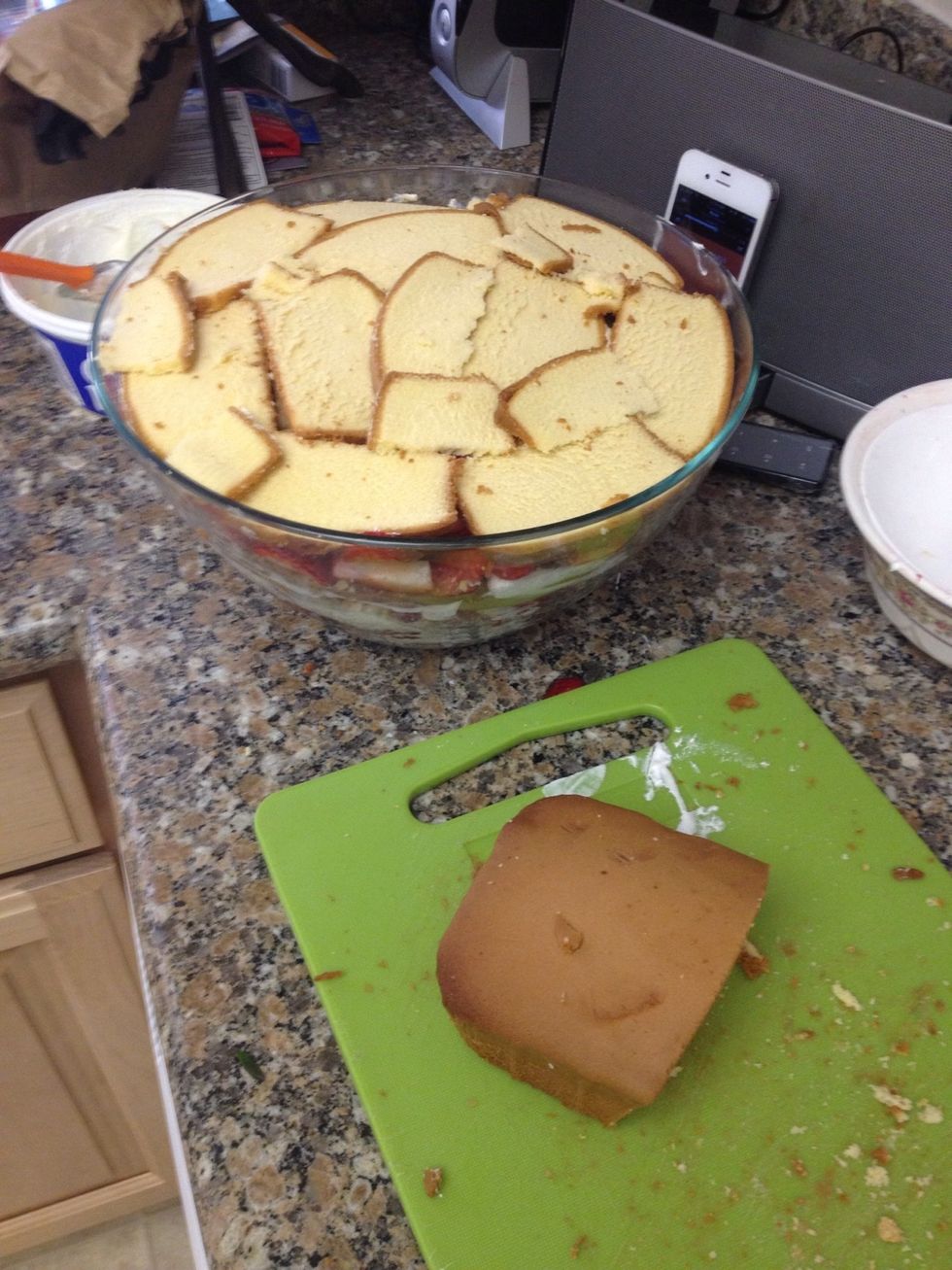 When you reach the top layer one last coat of cool whip
Grab 2 more graham crackers and crush them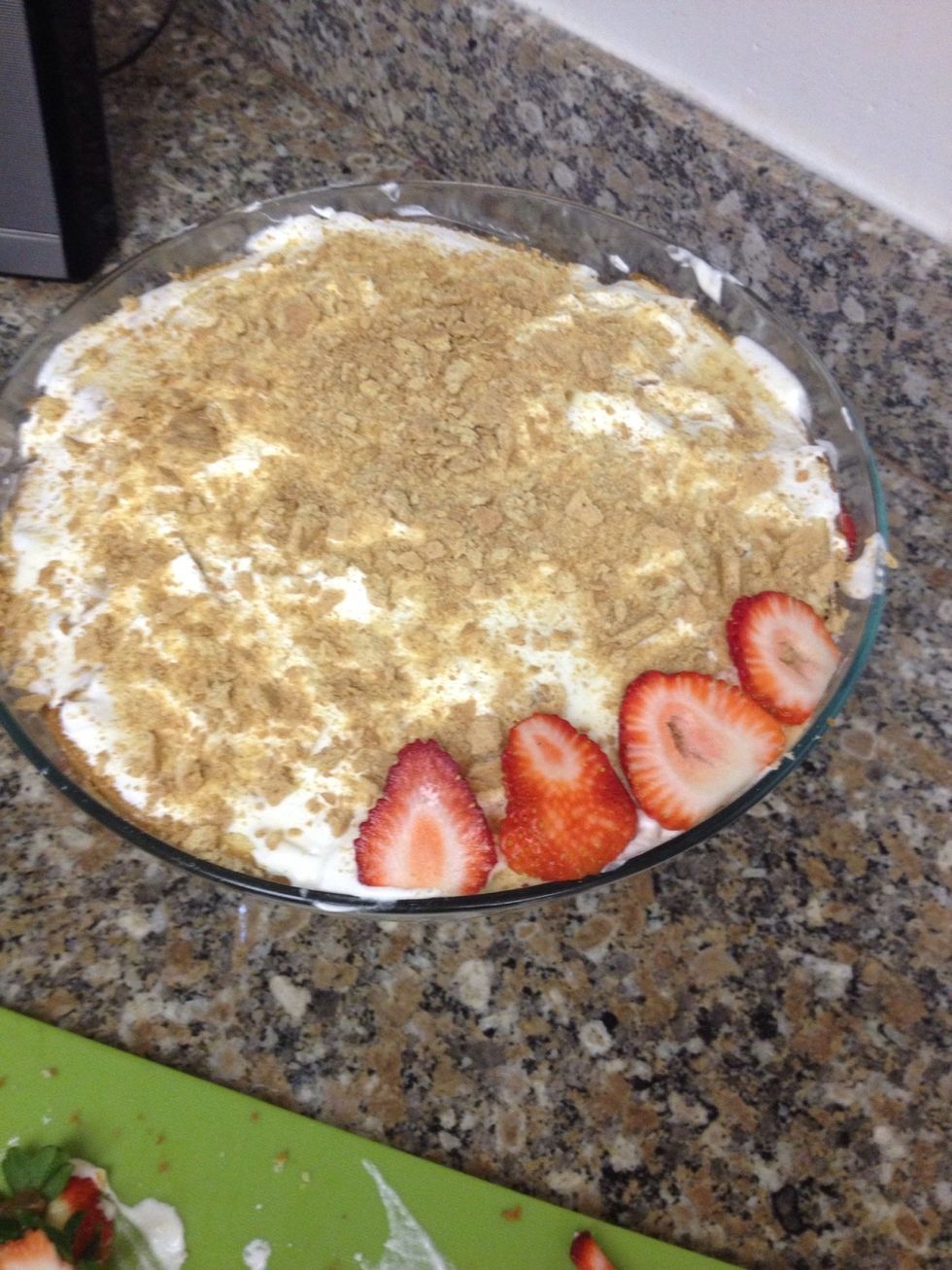 After layering with cool whip, sprinkle graham cracker. This could be your last step of you can continue and decorate with sliced strawberries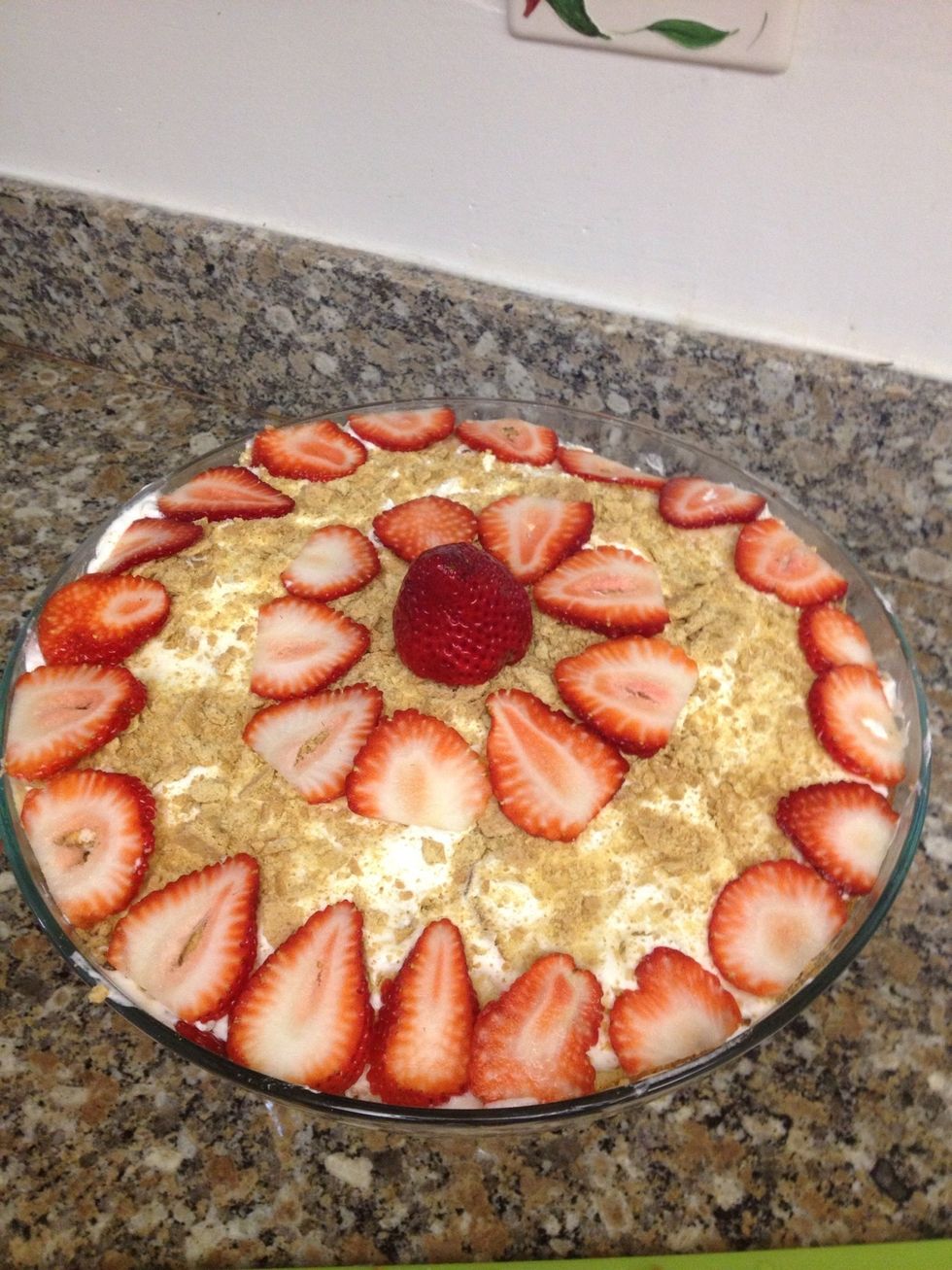 Place strawberries around the edge of the bowl and a smaller circular shape in the middle.refrigerate about 15 to set ( or dig in) Place a whole strawberry to top it off (place it when ready to serve)
Enjoy your layered no bake cake!!!!
2.0 Strawberries (2plastic packs)
3.0 Bananas
2.0 Whipped cream at room temp.
1.0 Honey maid graham crackers
2.0 Sara Lee pound cake
1.0 Large bowl