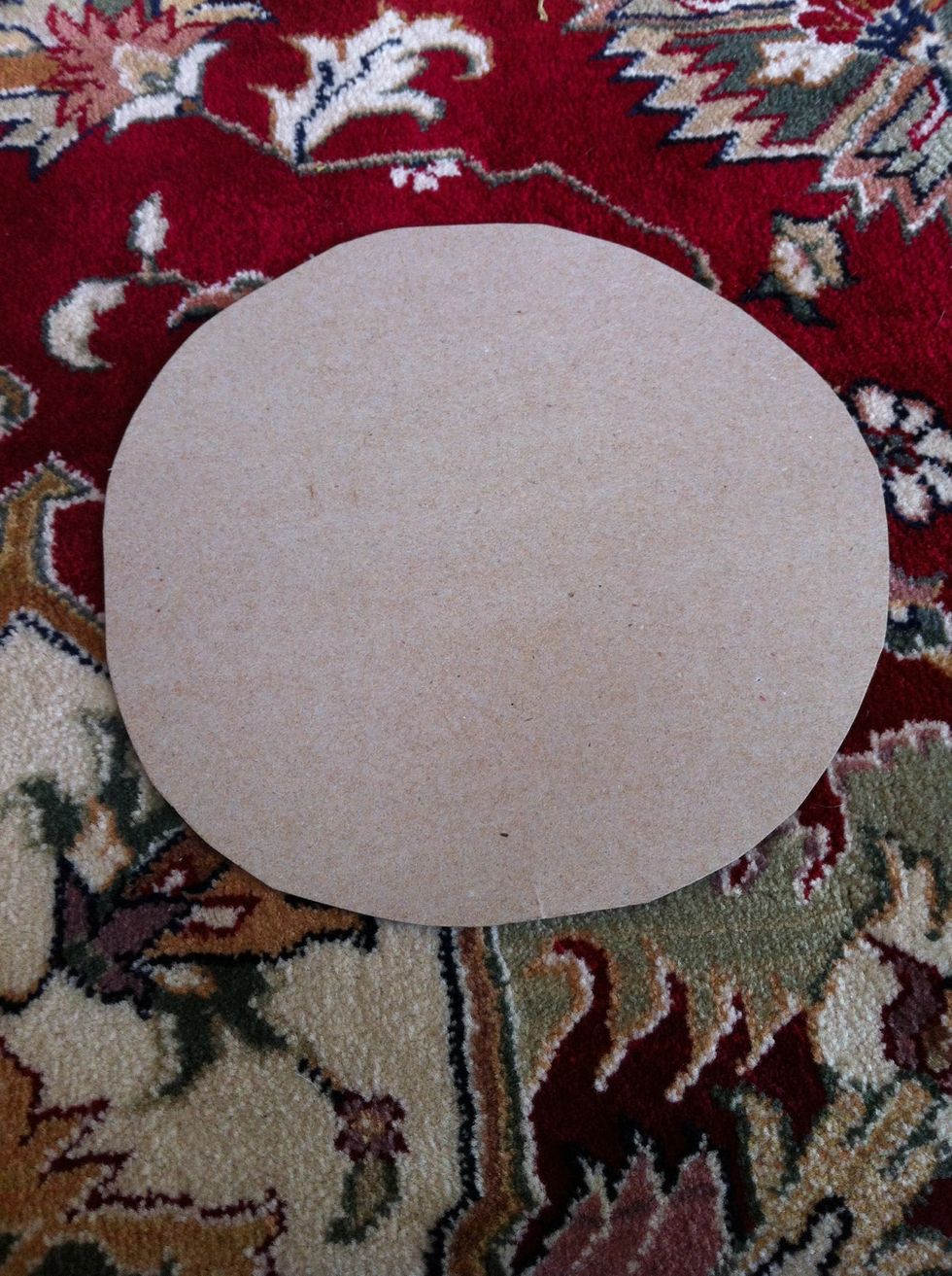 Cut about an 8 inch circle of cardboard (I used a cereal box)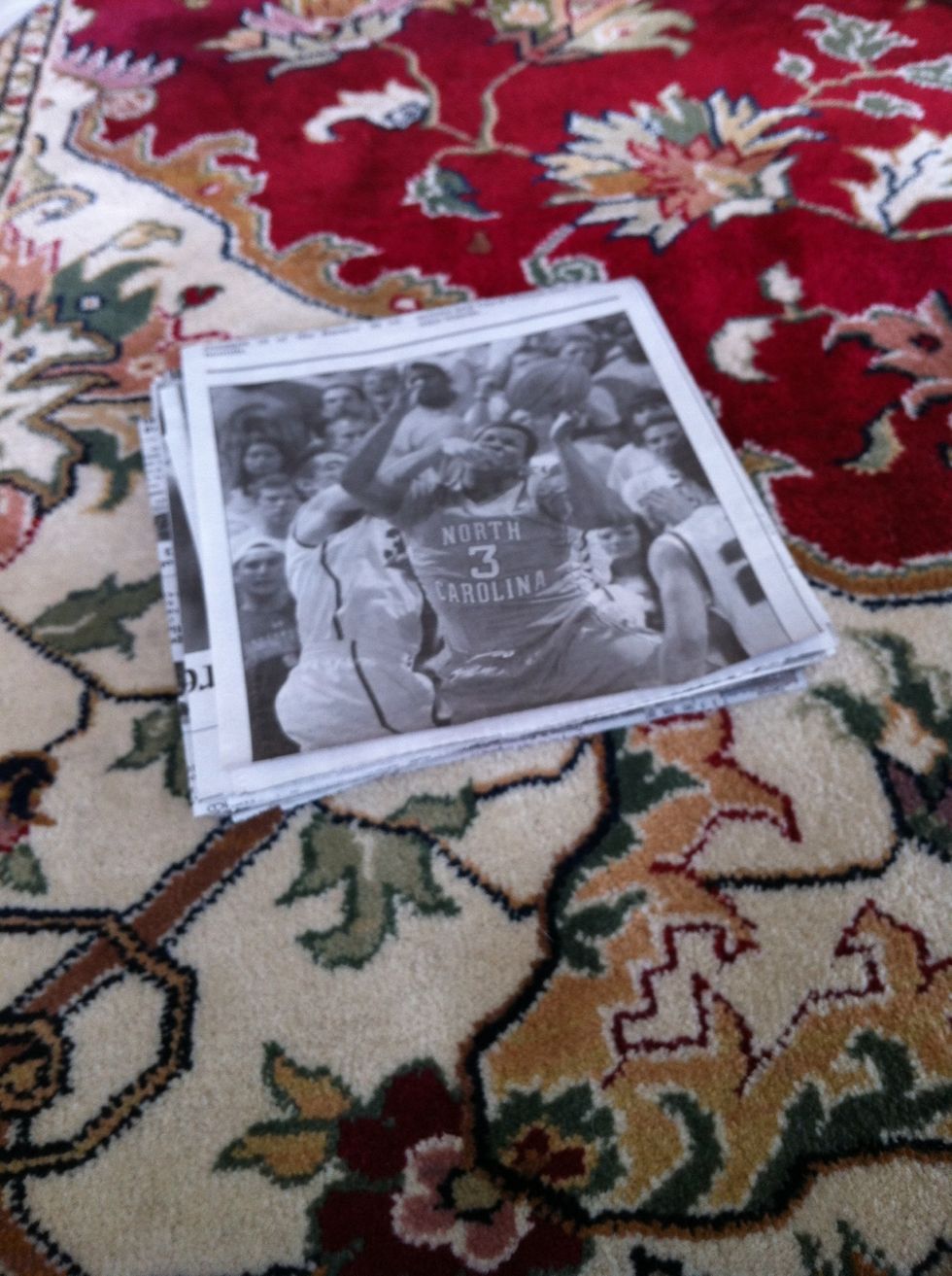 Cut out a ton of squares of newspaper that measure about 5-6 inches on all sides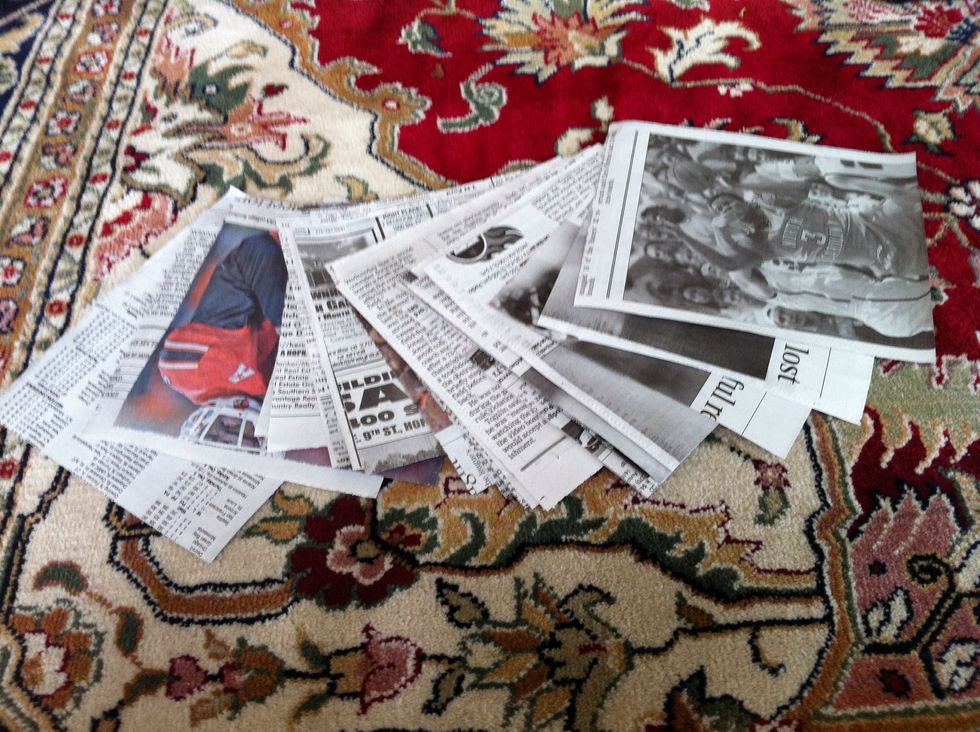 It doesn't really matter what they look like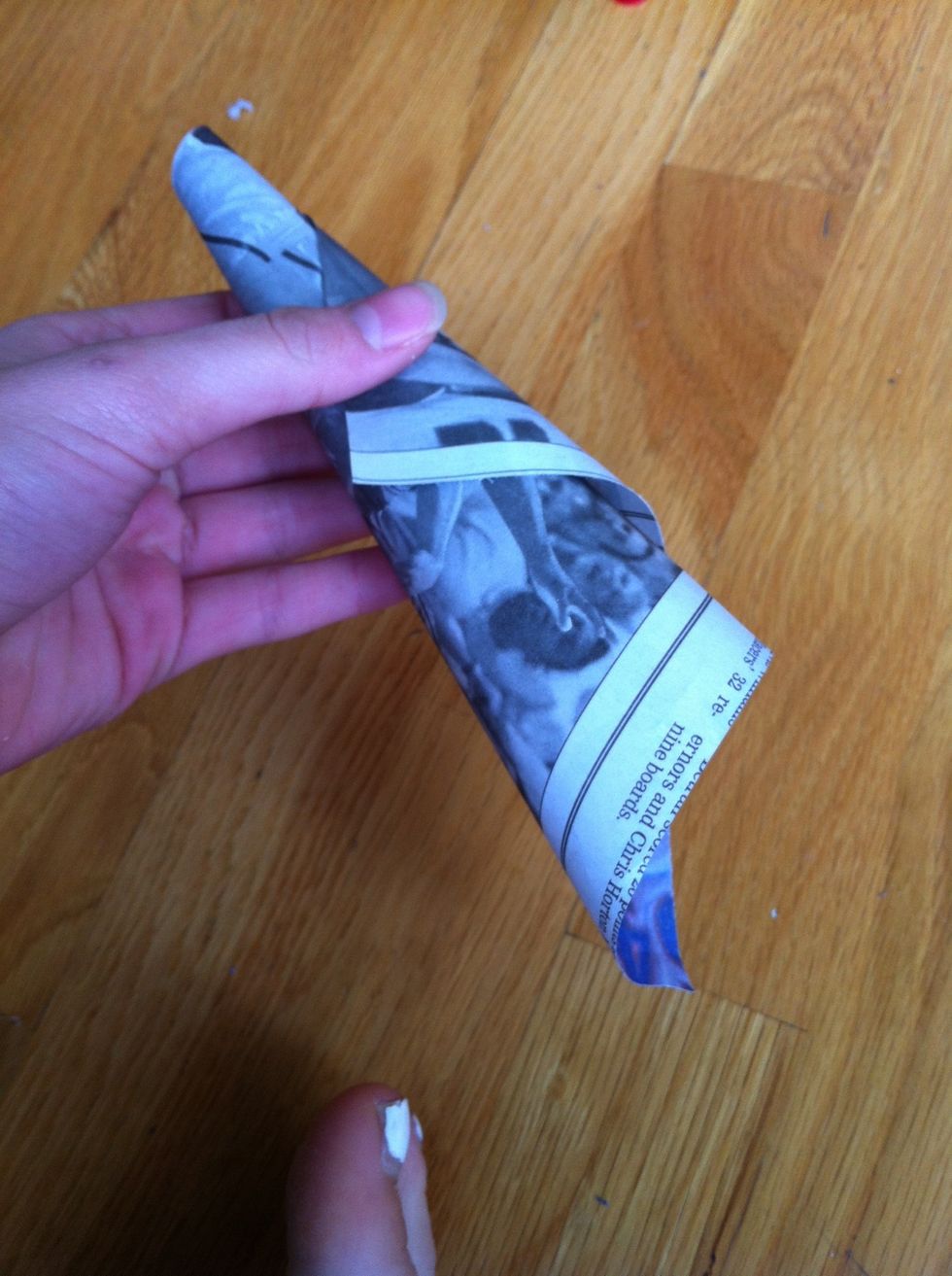 Roll them into a cone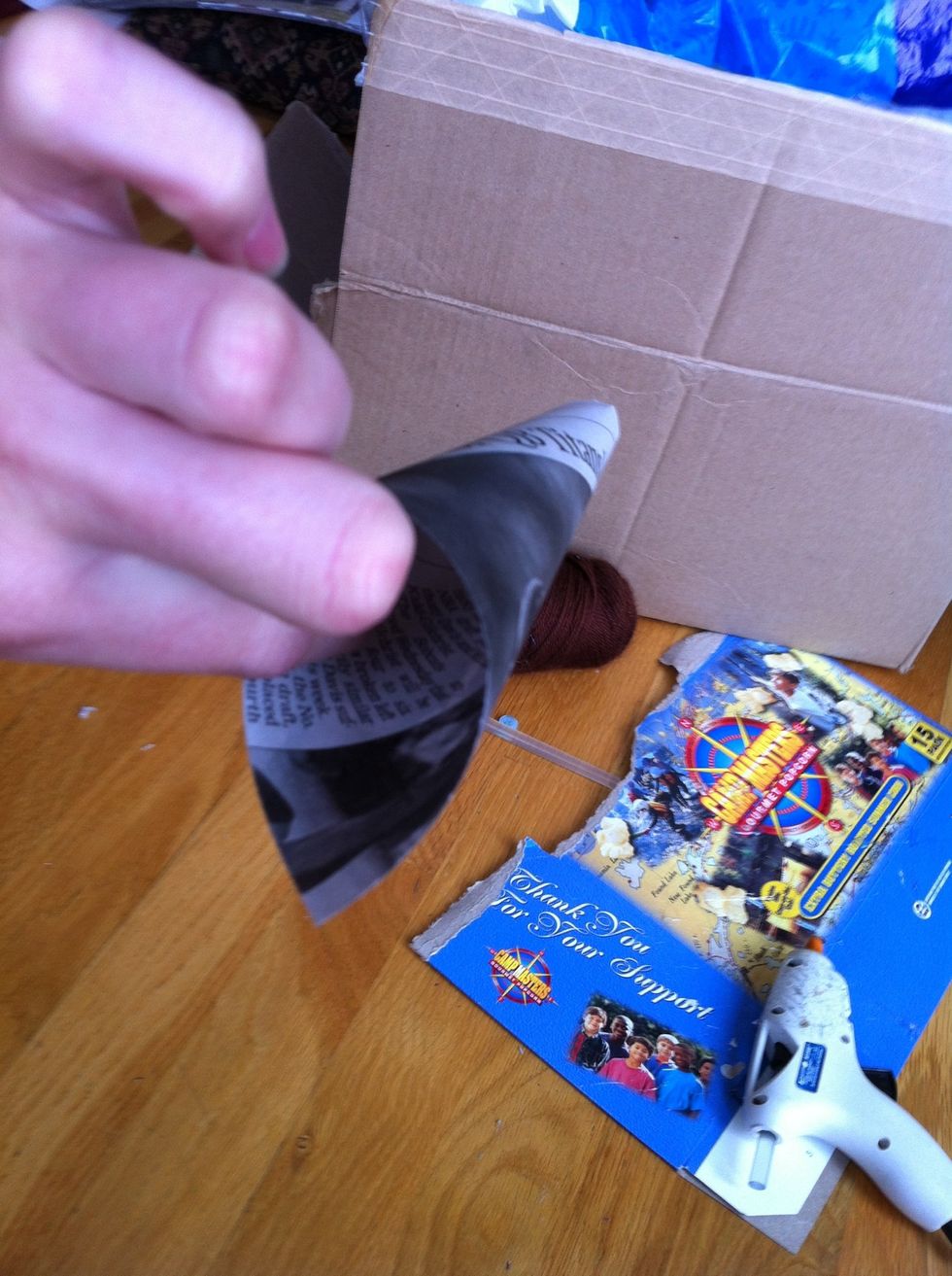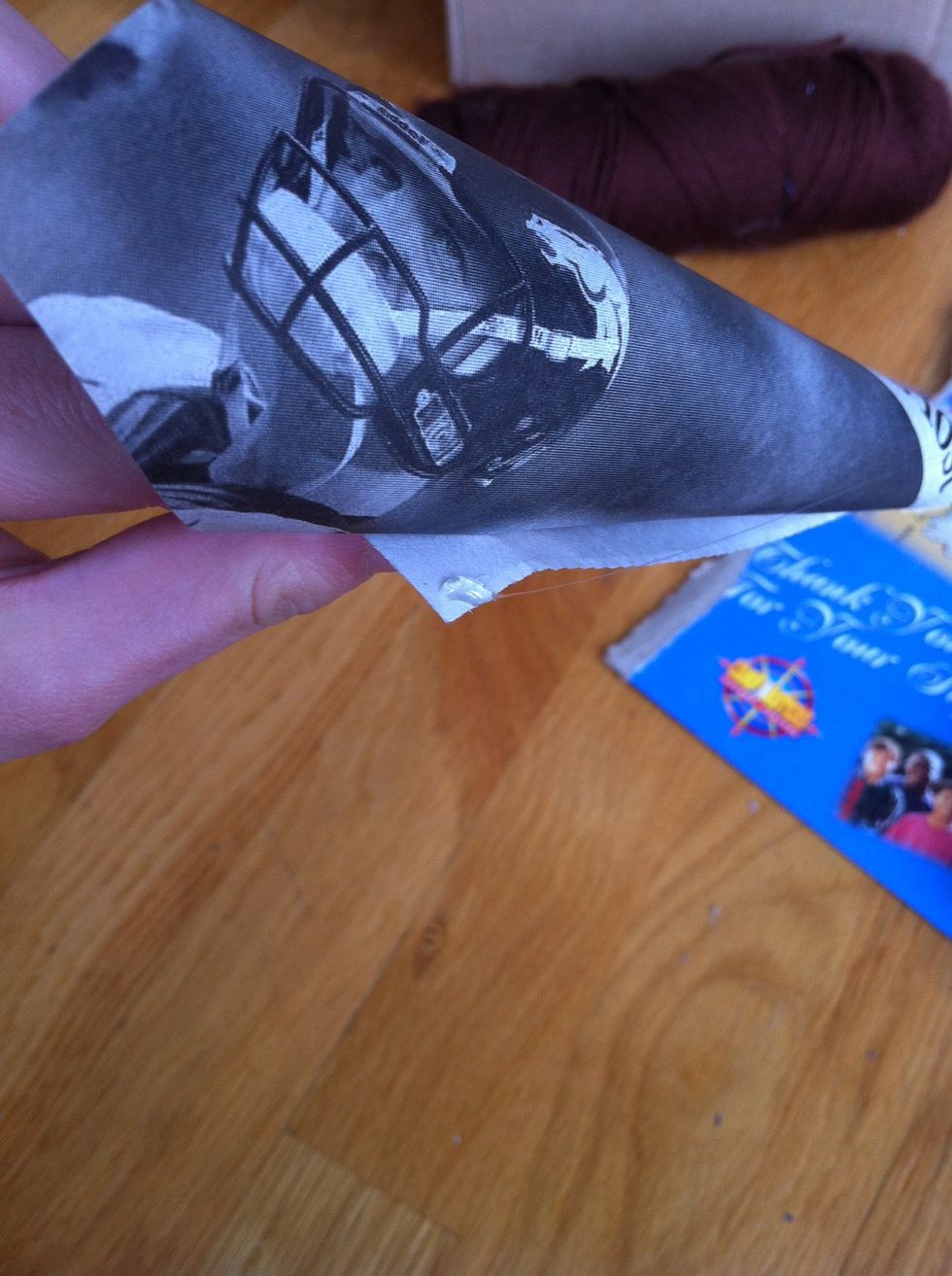 Use a dot of hot glue them to hold them in place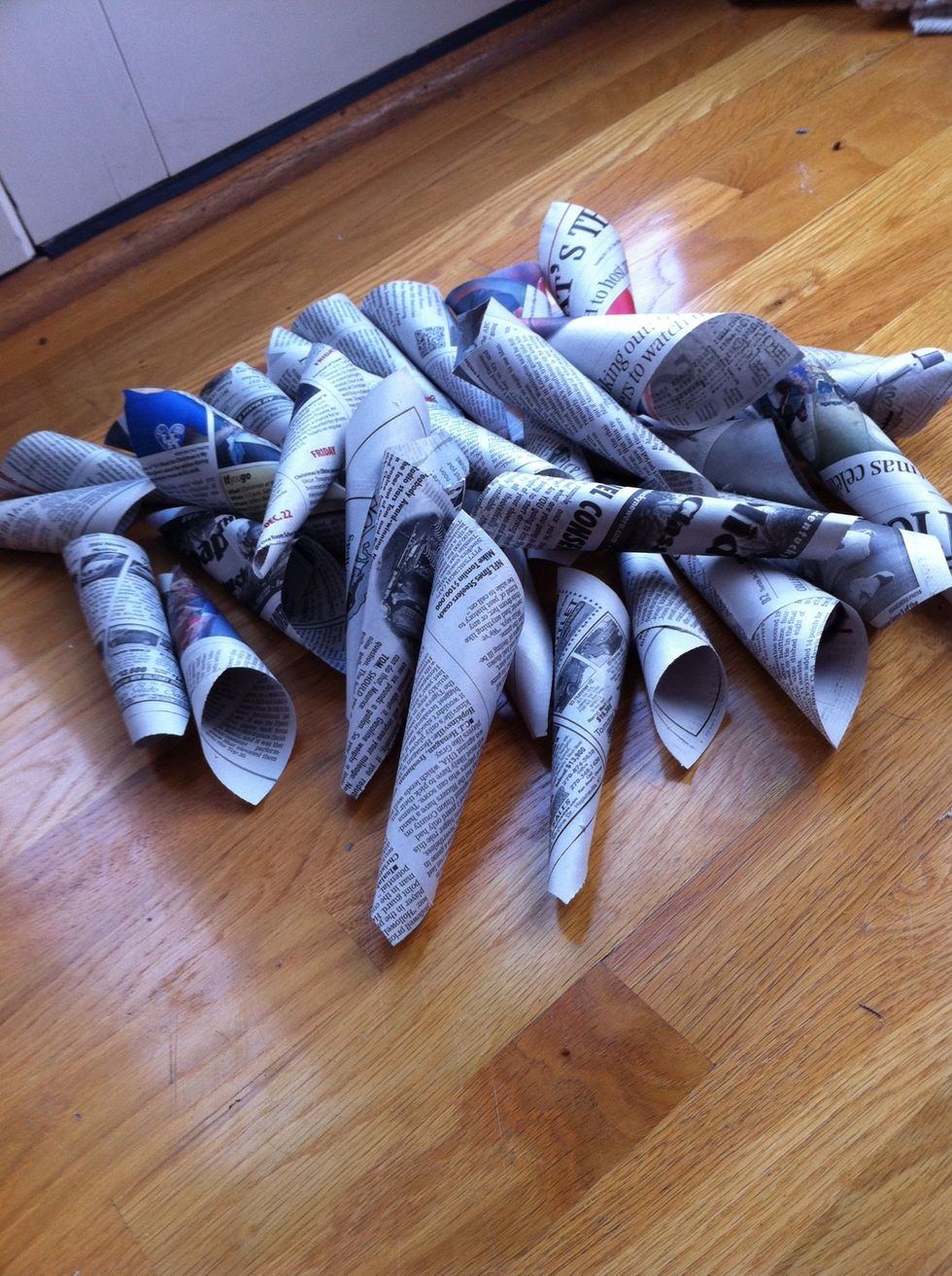 Do this to all of them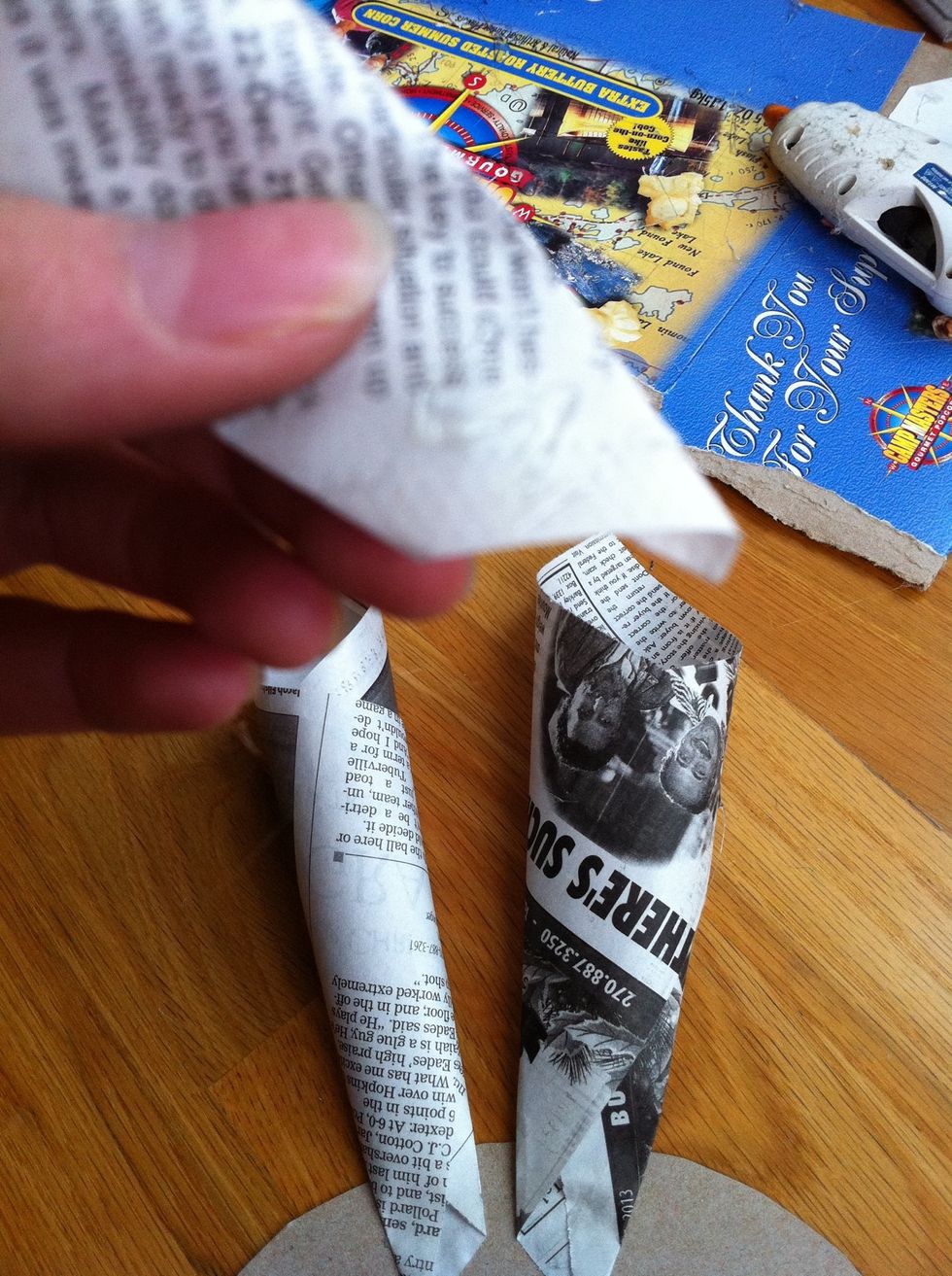 Flatten out the smaller end of one and put some glue on a small part an attach it to the outside of the cardboard circle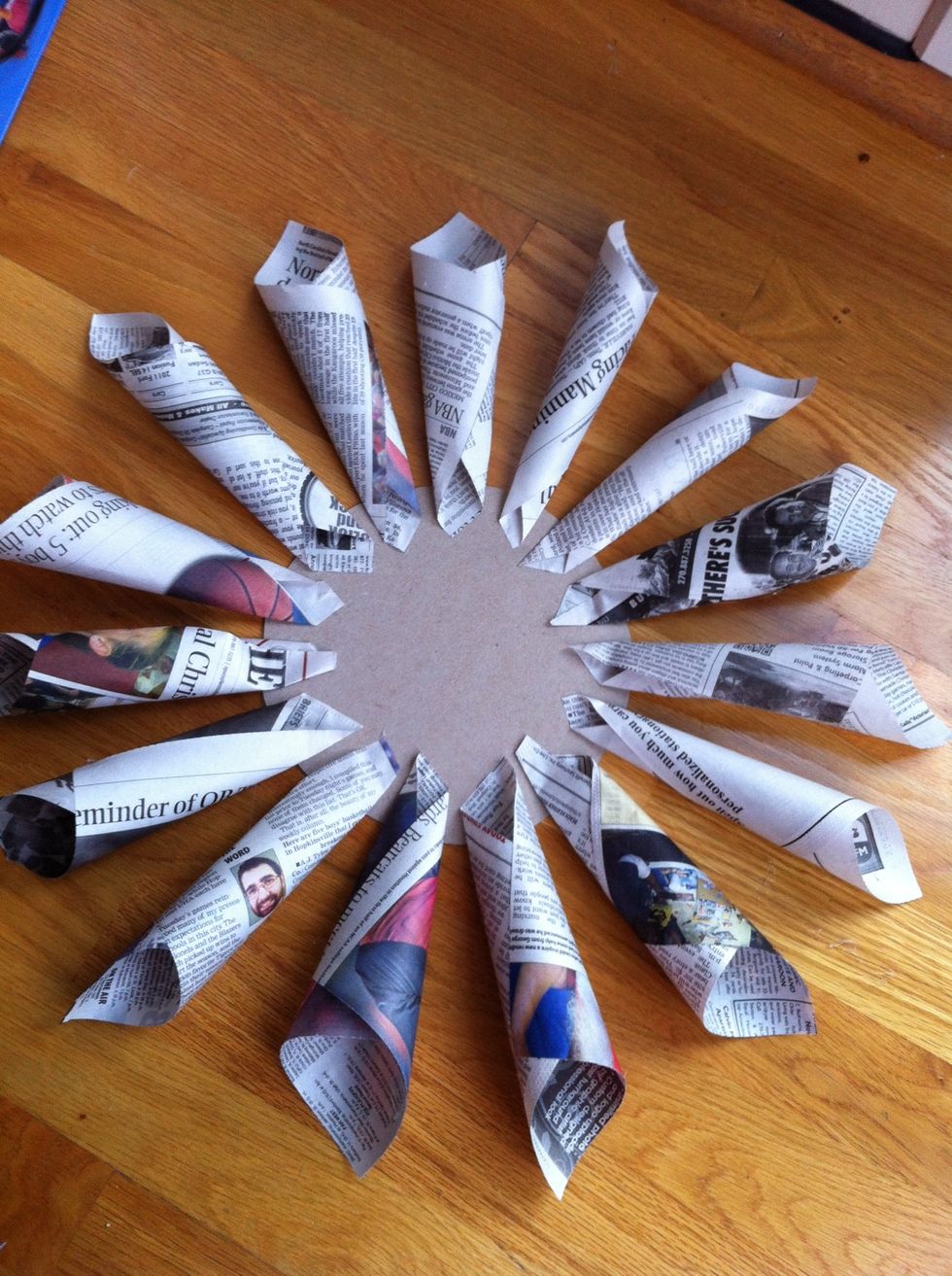 Do this all the way around, but be sure to leave a small gap in between them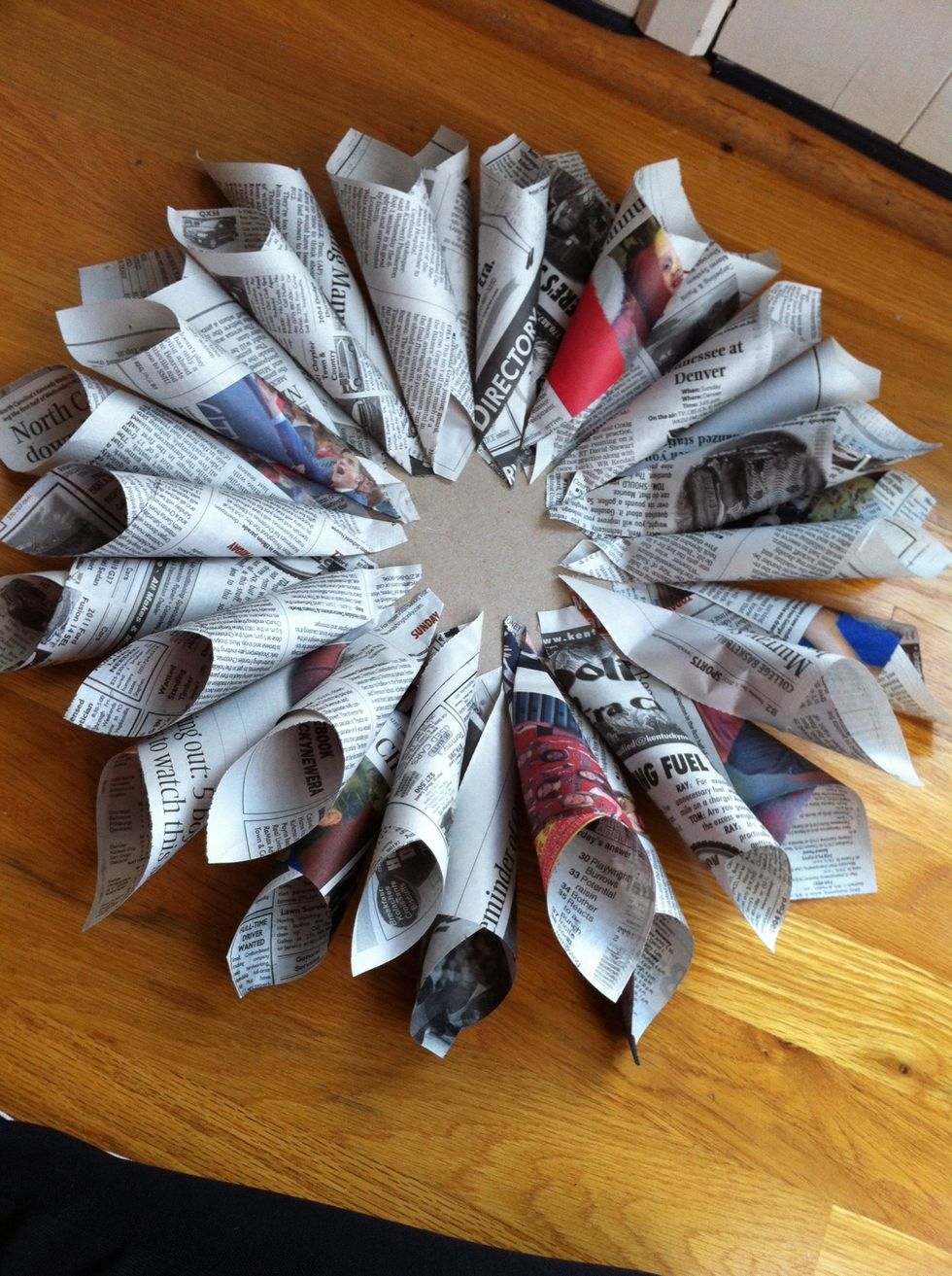 Glue more of the cones a little bit further in on the circle and put them in the gaps of the previous glued cones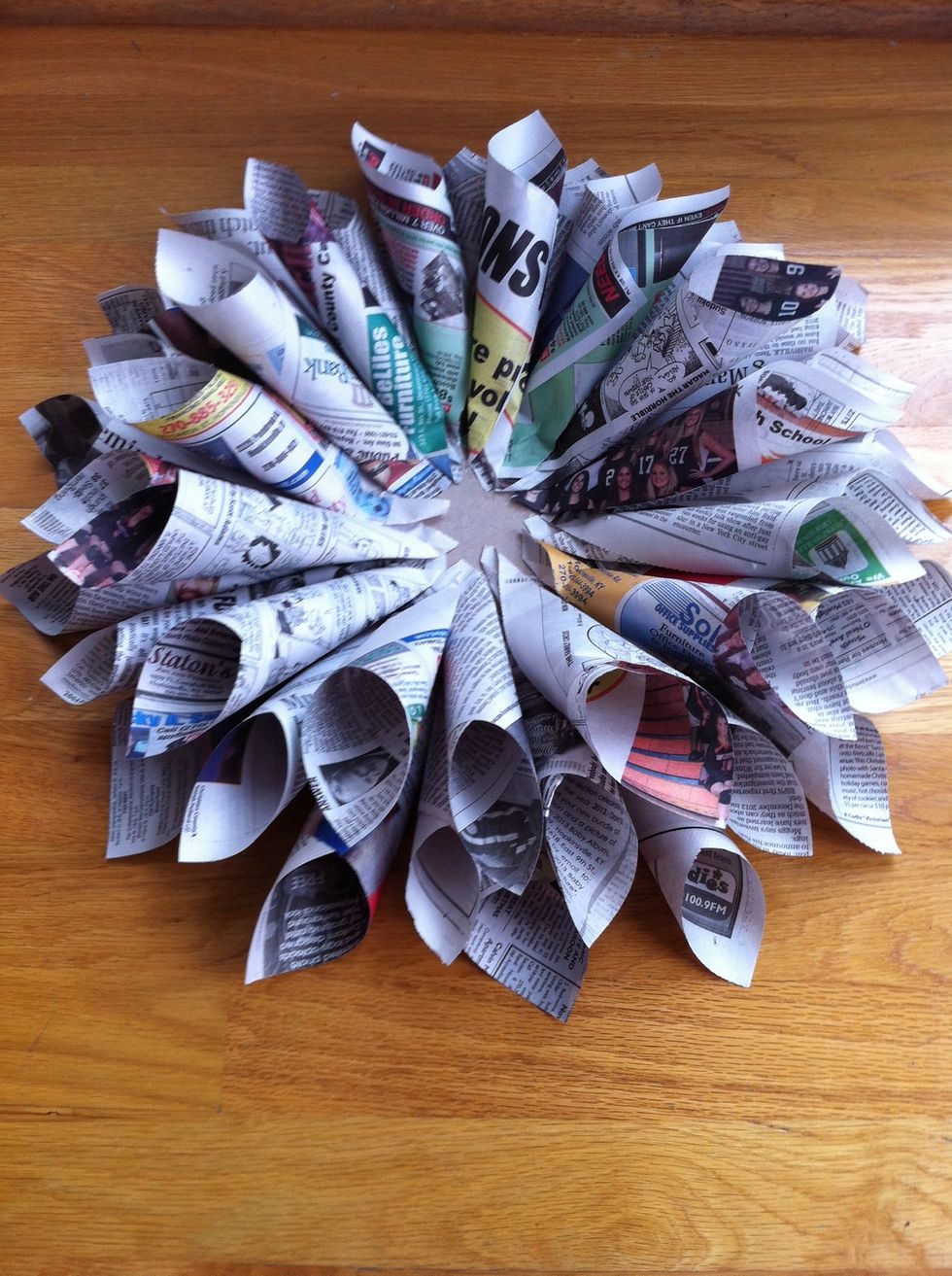 Glue another layer of cones in the alternating gaps, and be sure to come in a little bit more on the circle.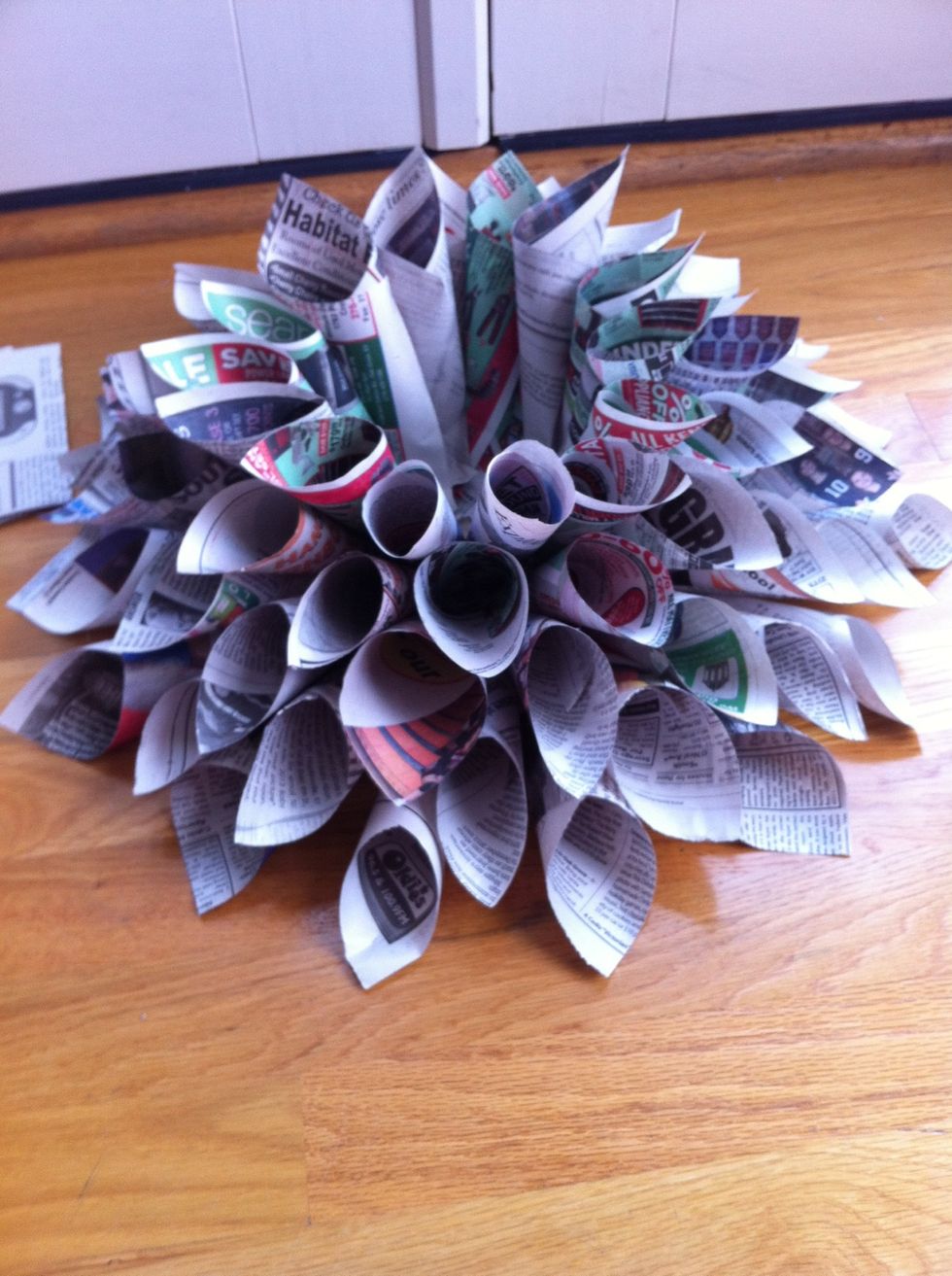 Keep adding more layers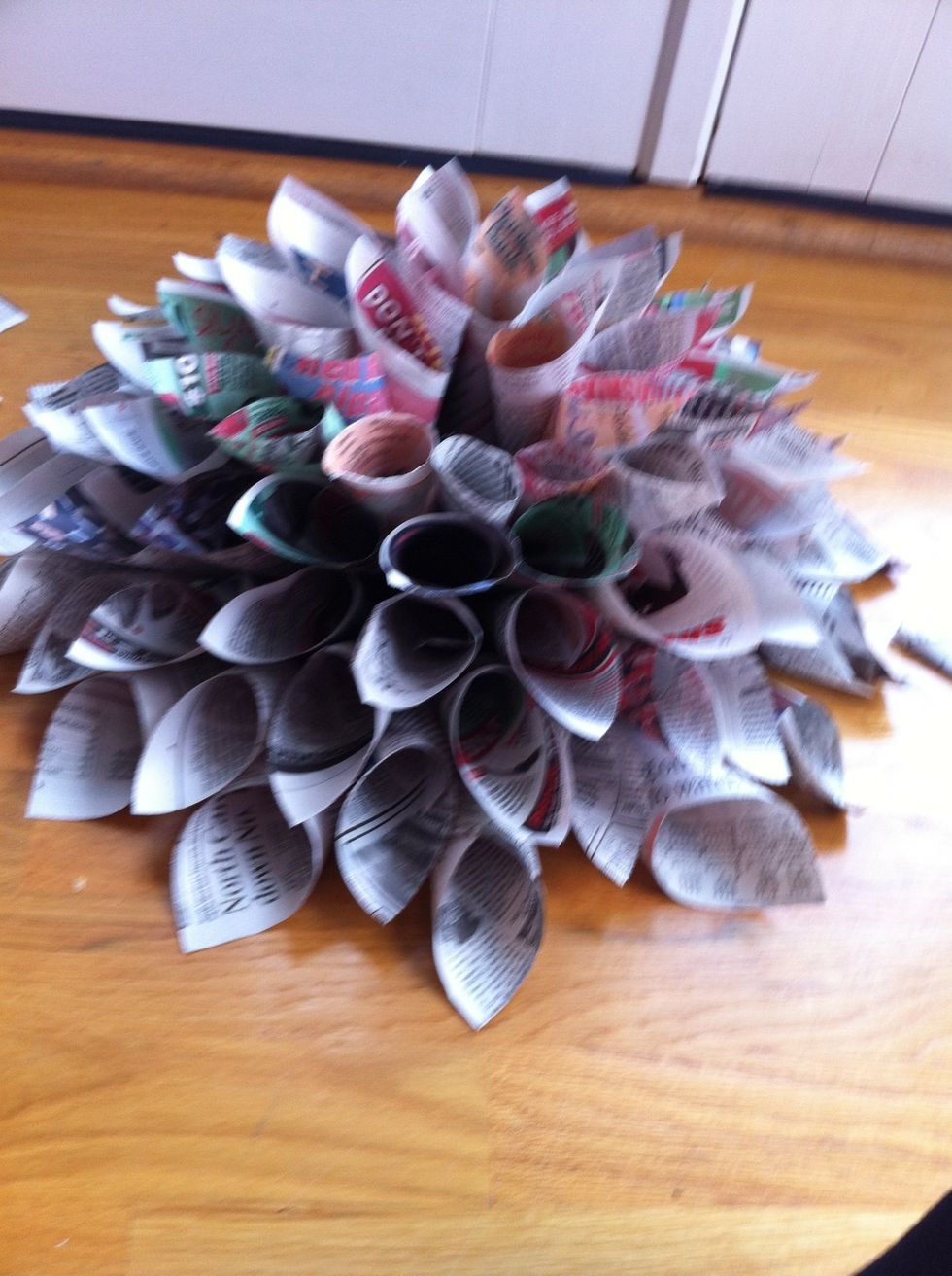 Keep layering!!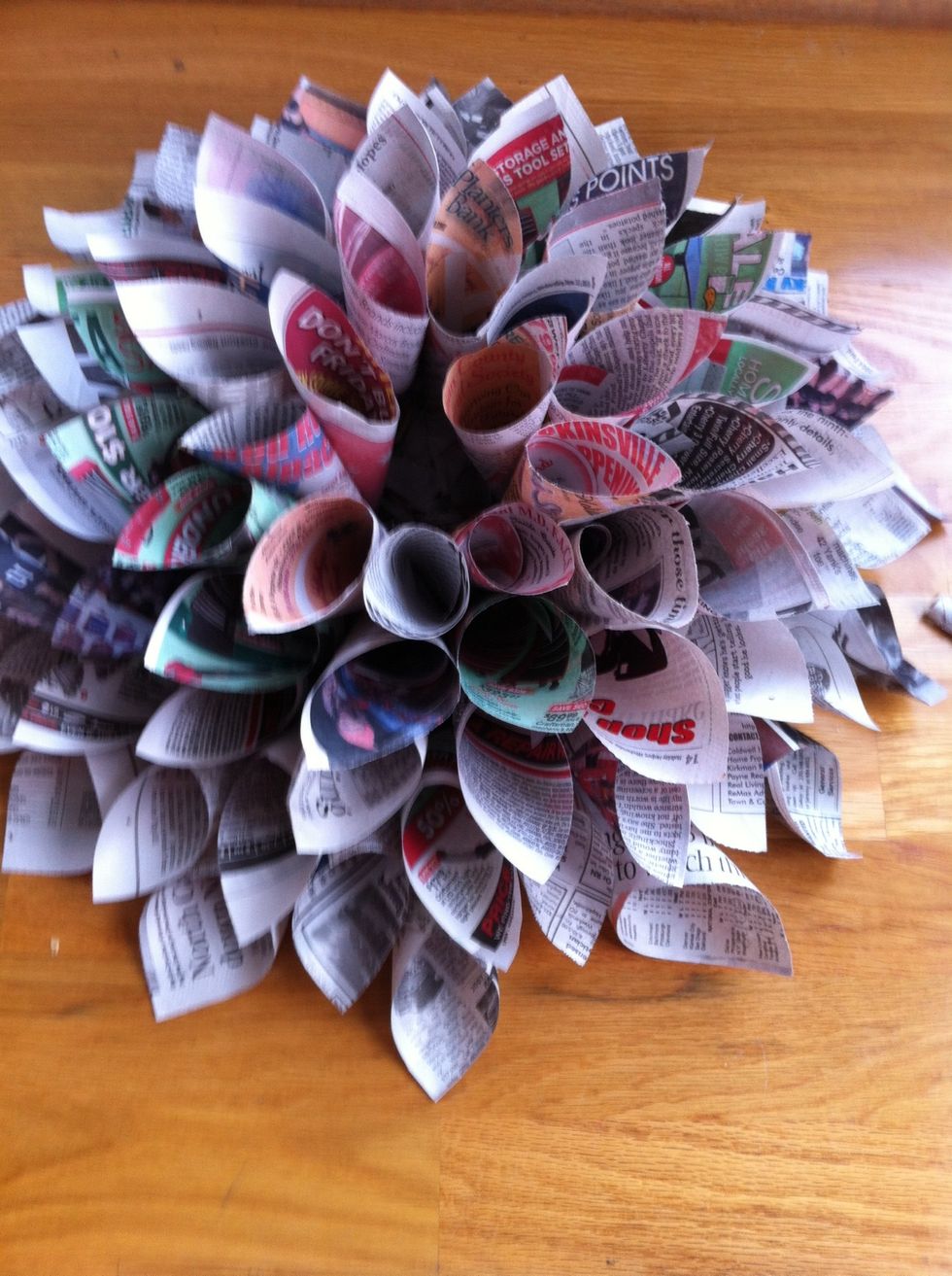 There should be a hole in the middle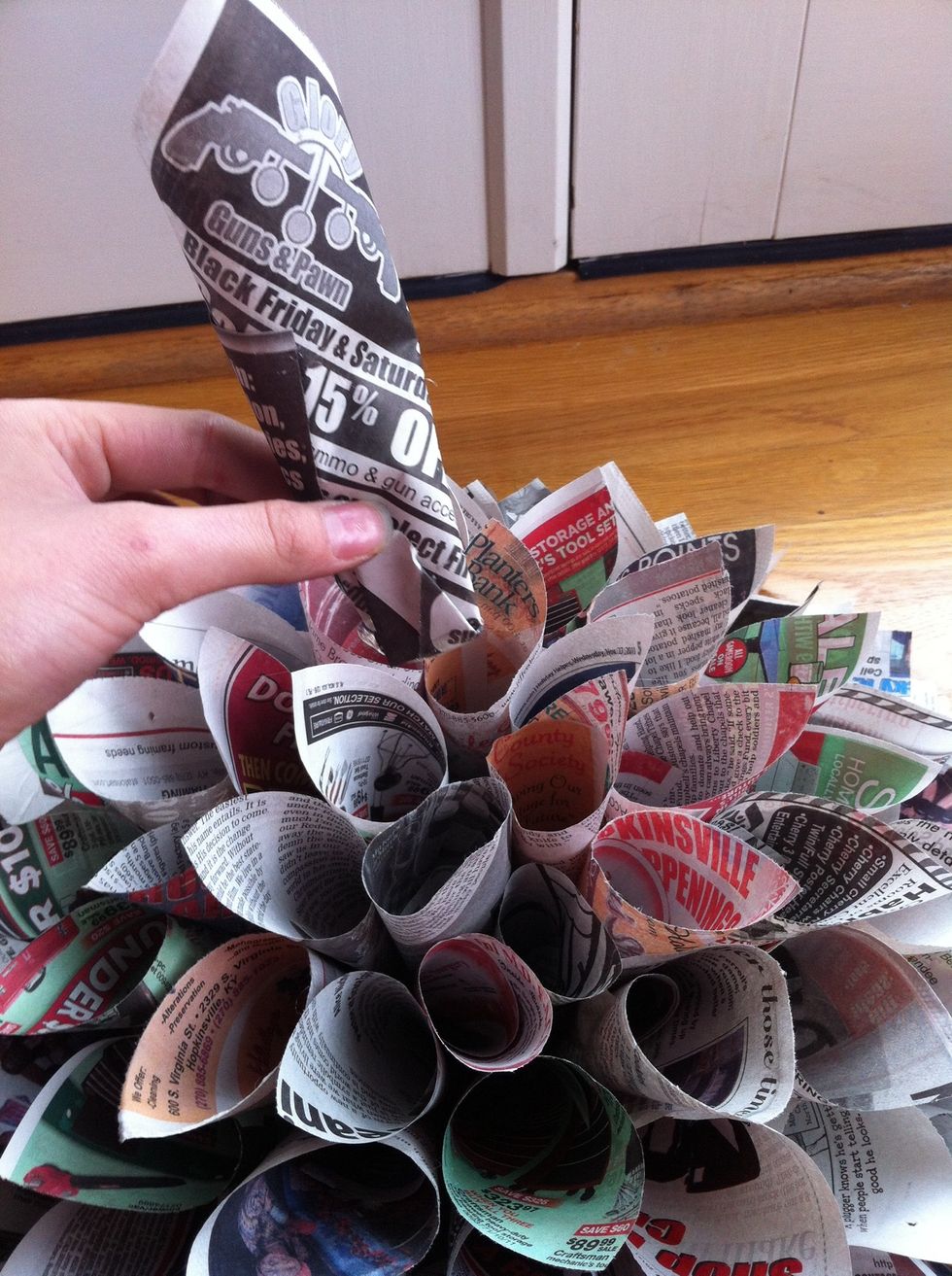 Glue the bottoms of a couple of cones and stick them in the opening, gluing them into the wreath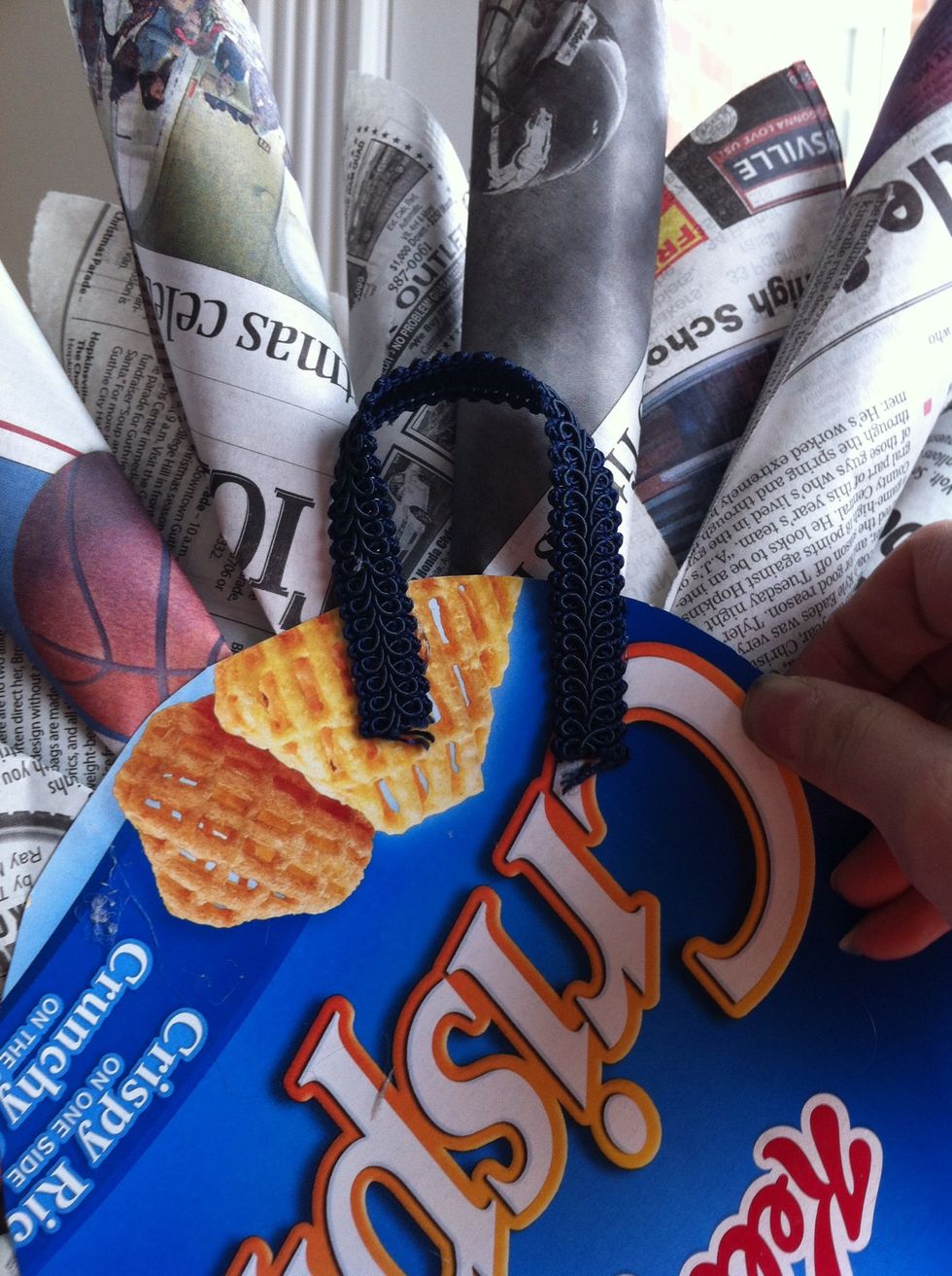 Oh yeah.. And don't forget to glue on some ribbon so u an hang it up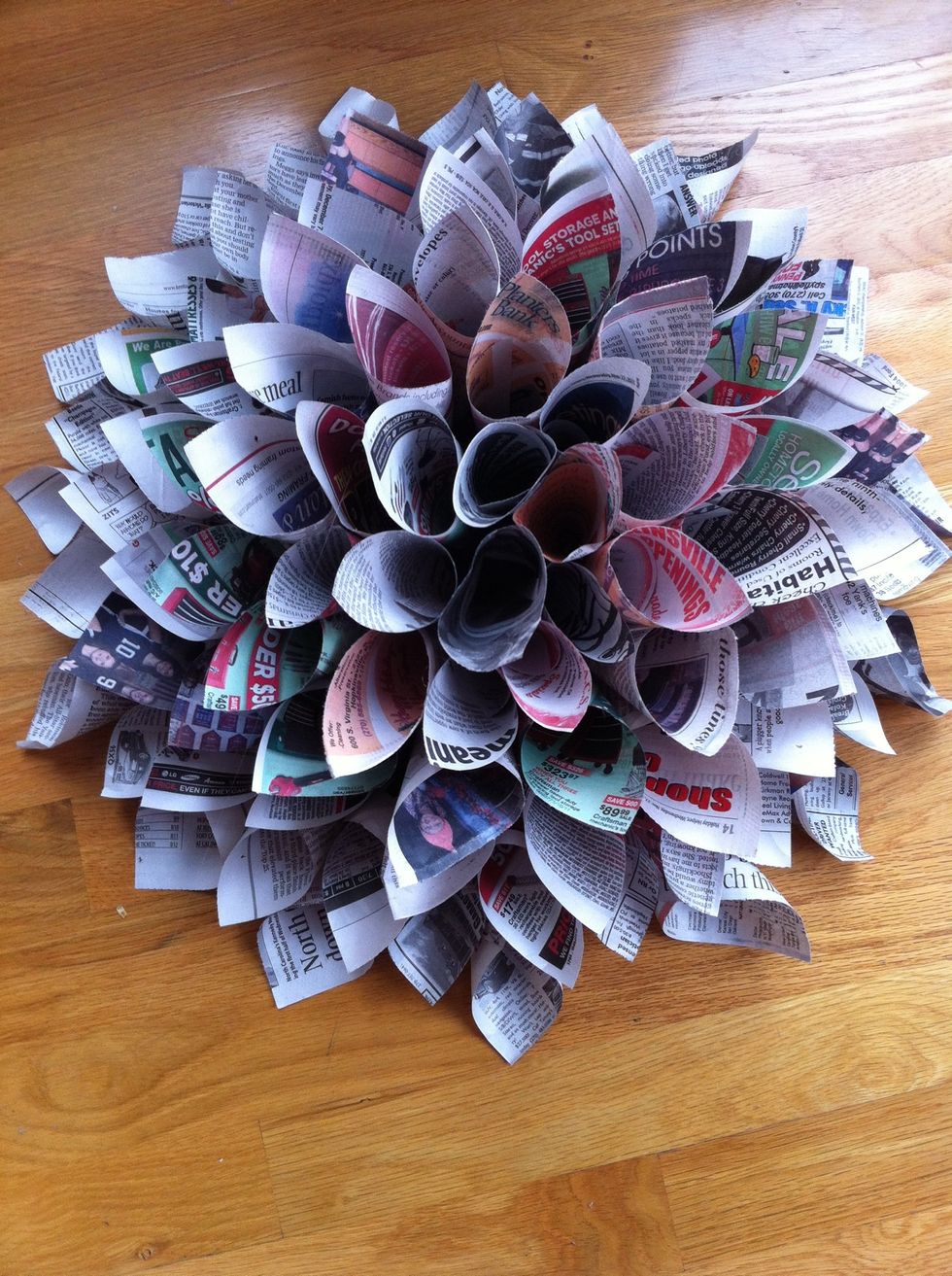 Ta da!!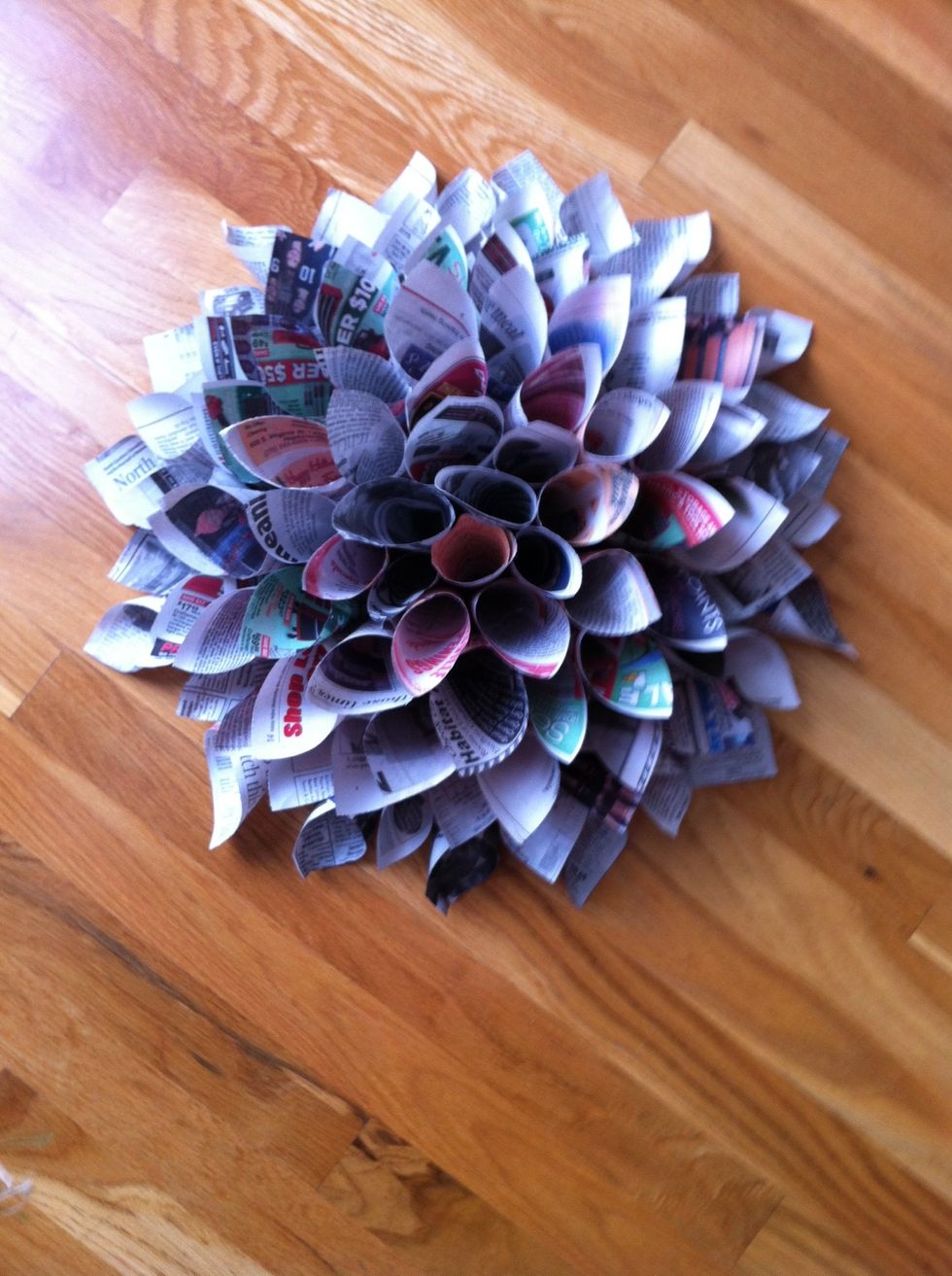 U now have a beautiful, cute, vintage dahlia wreath!!!!
Lots of newspaper
Cardboard (8 in)
Scissors
Hot glue
Piece of ribbon