How to make a new photo album for your iphone 4/4s
Quick & easy way to make album for your photo's
19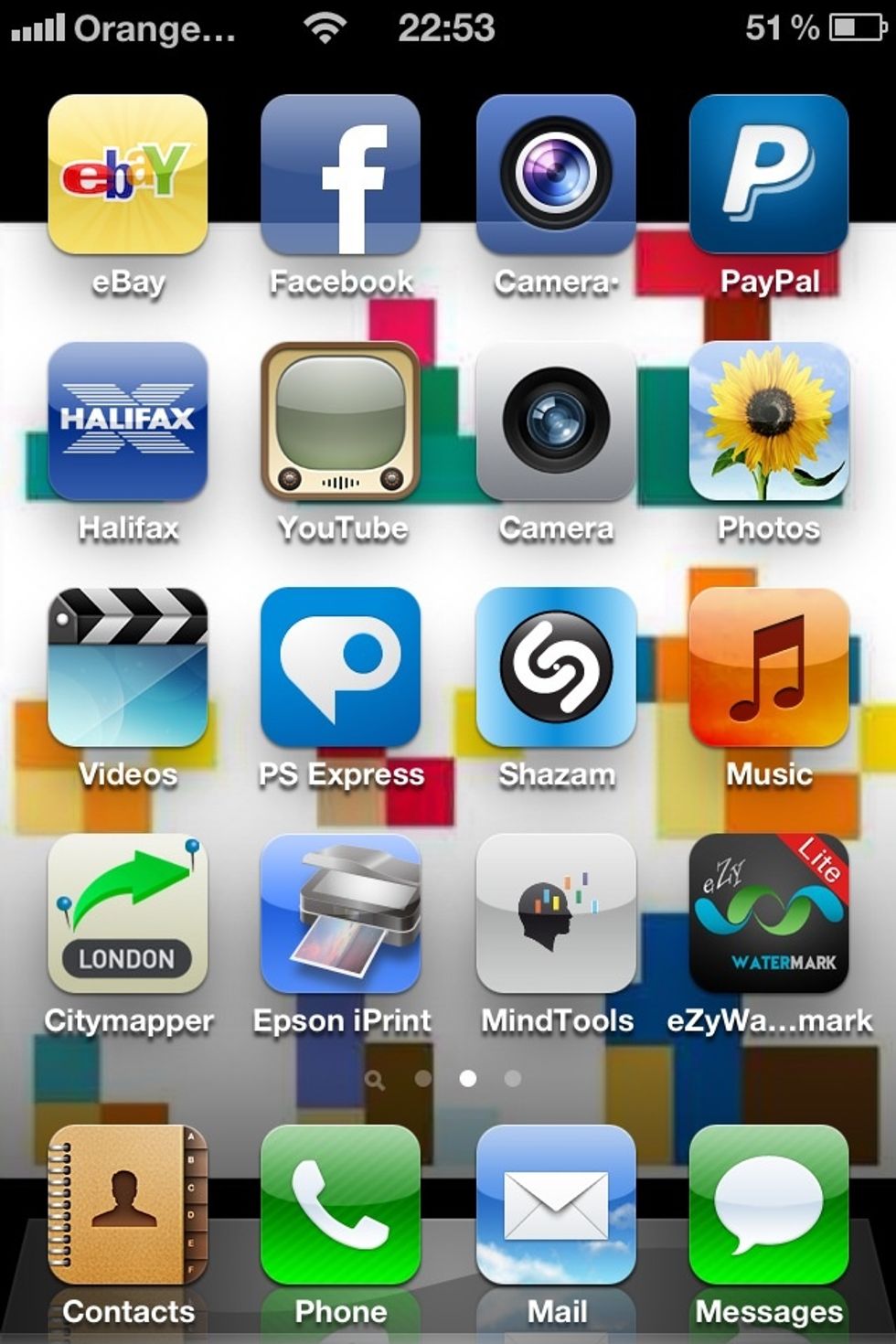 From your home screen select the photo's app/tab. Or from the area on your phone you has assigned it.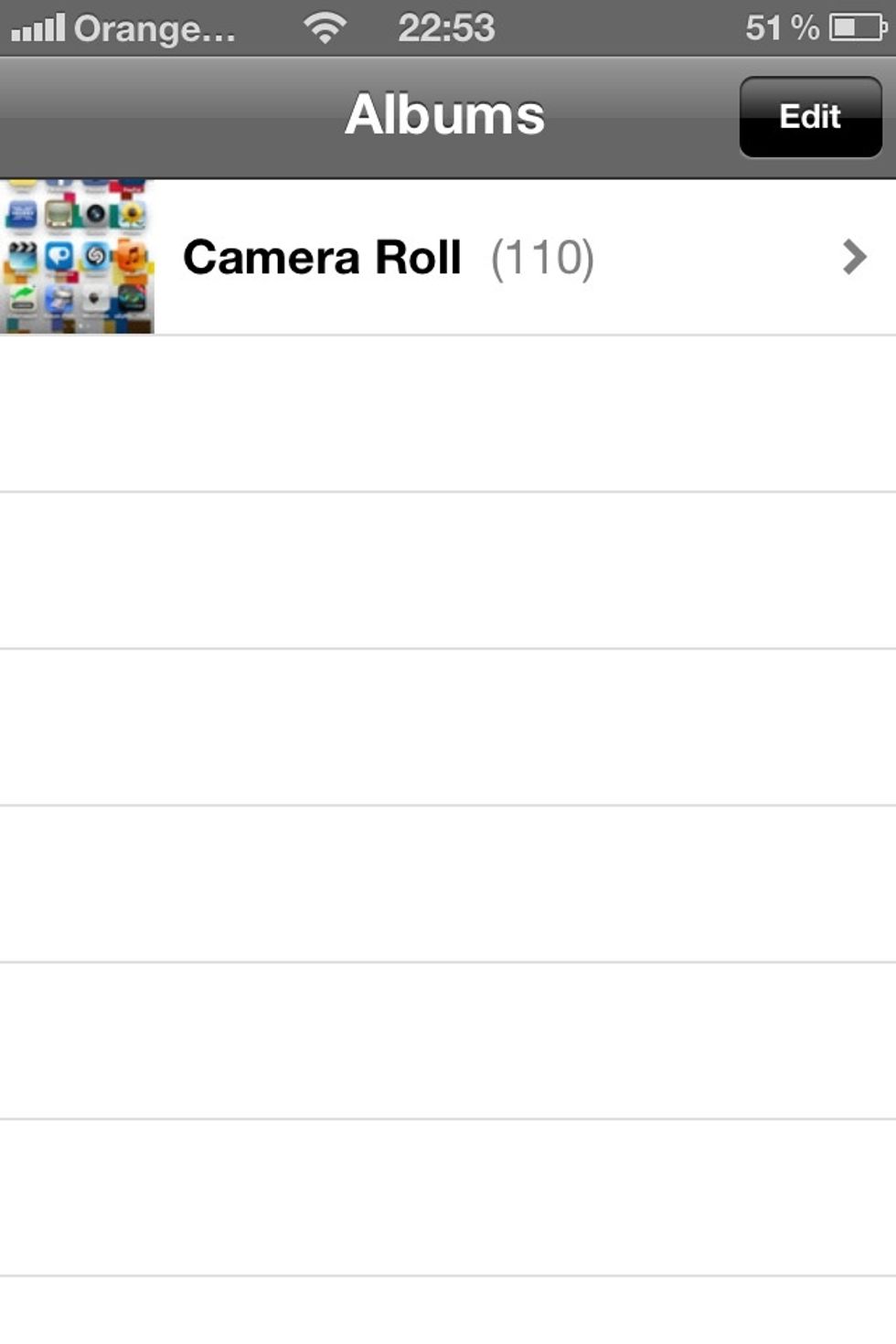 You will have a screen that looks like this. In the top right corner you will see the edit button. Click on it.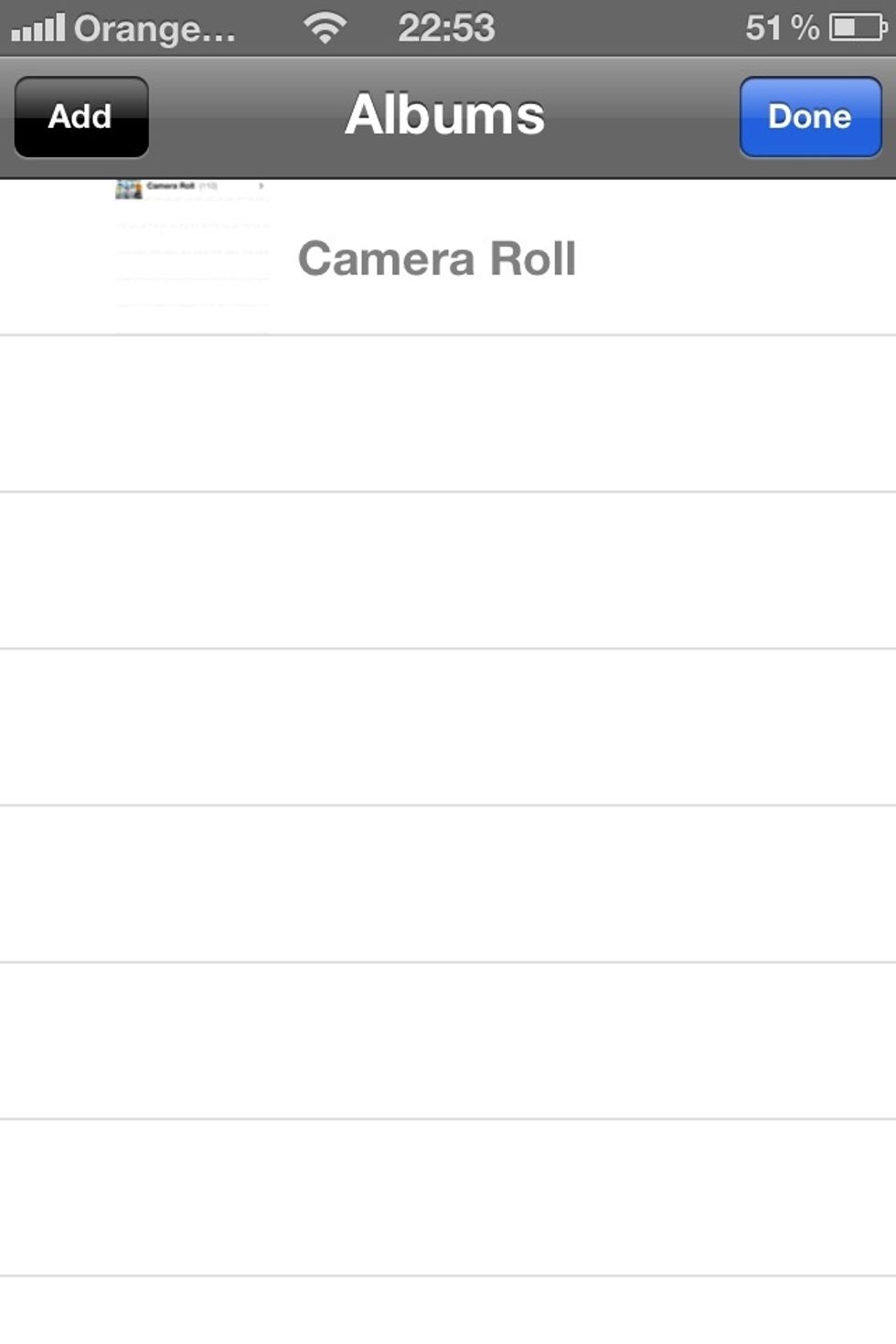 The screen now looks like this with an ADD button top left & a DONE button top right. You will need to click on the ADD button now.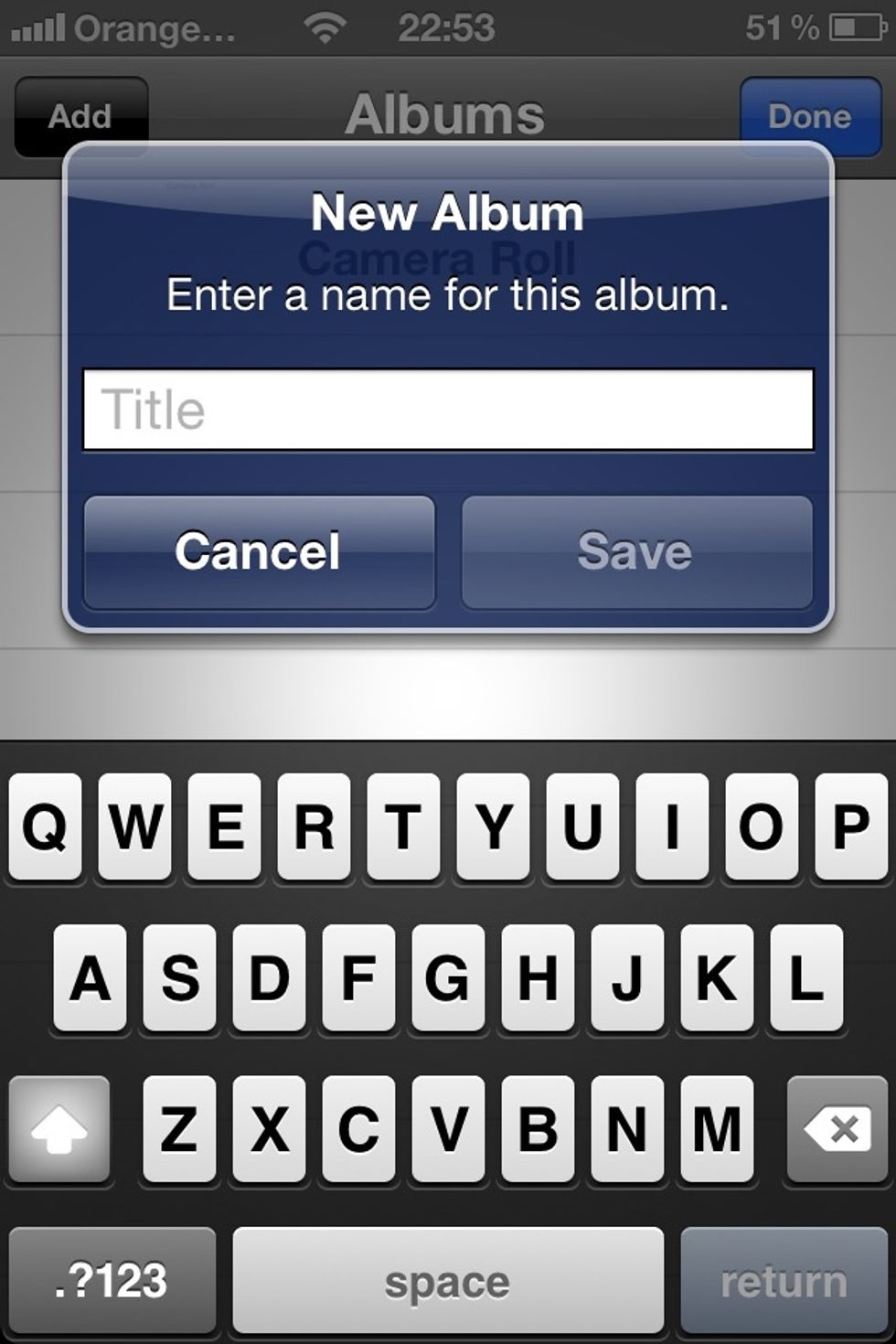 A new album pop up will appear.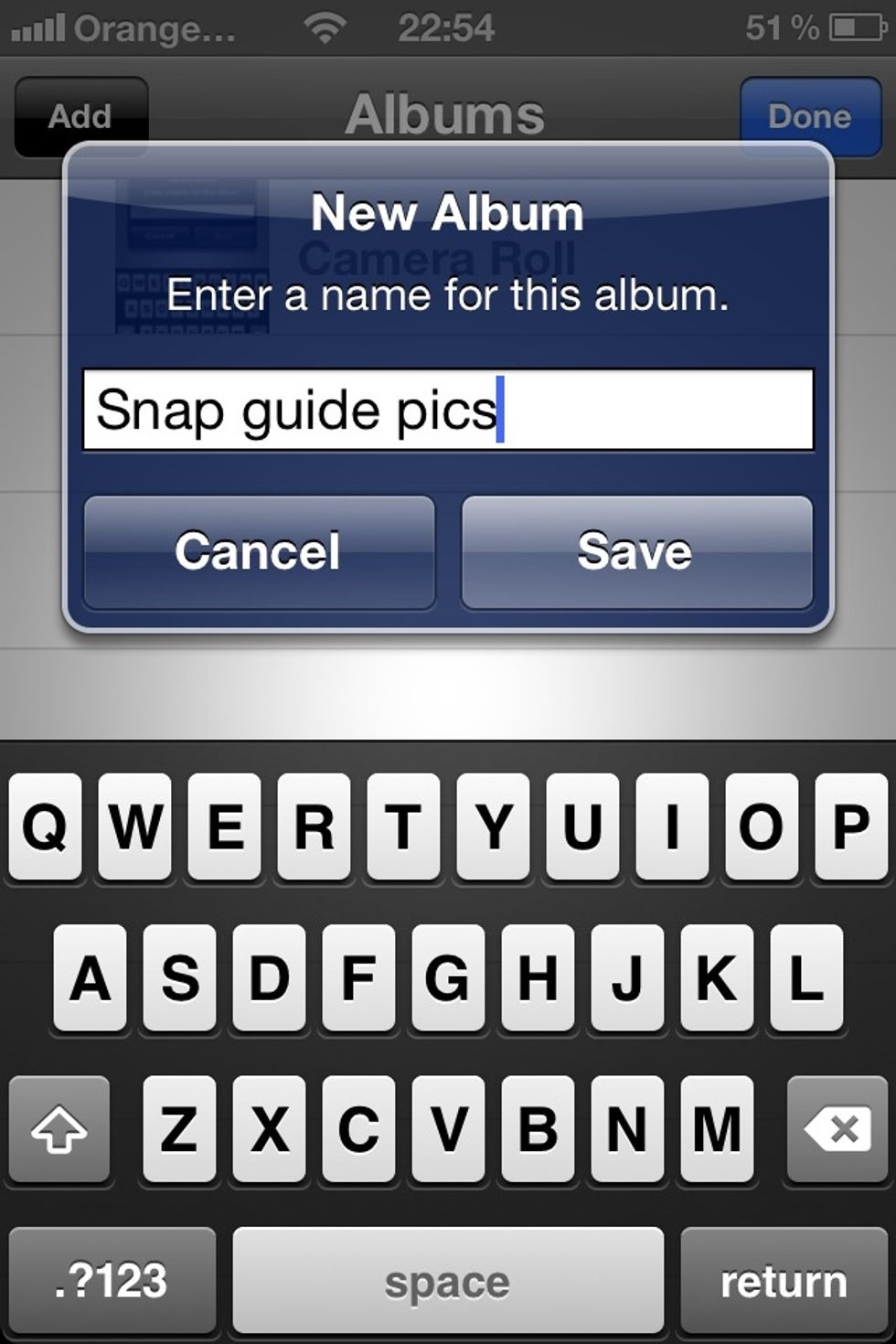 Type in the box provided your desired album name for example photos of me. I have used "Snap Guide Pics" . Once you have done that click the save button in the bottom right of the pop up.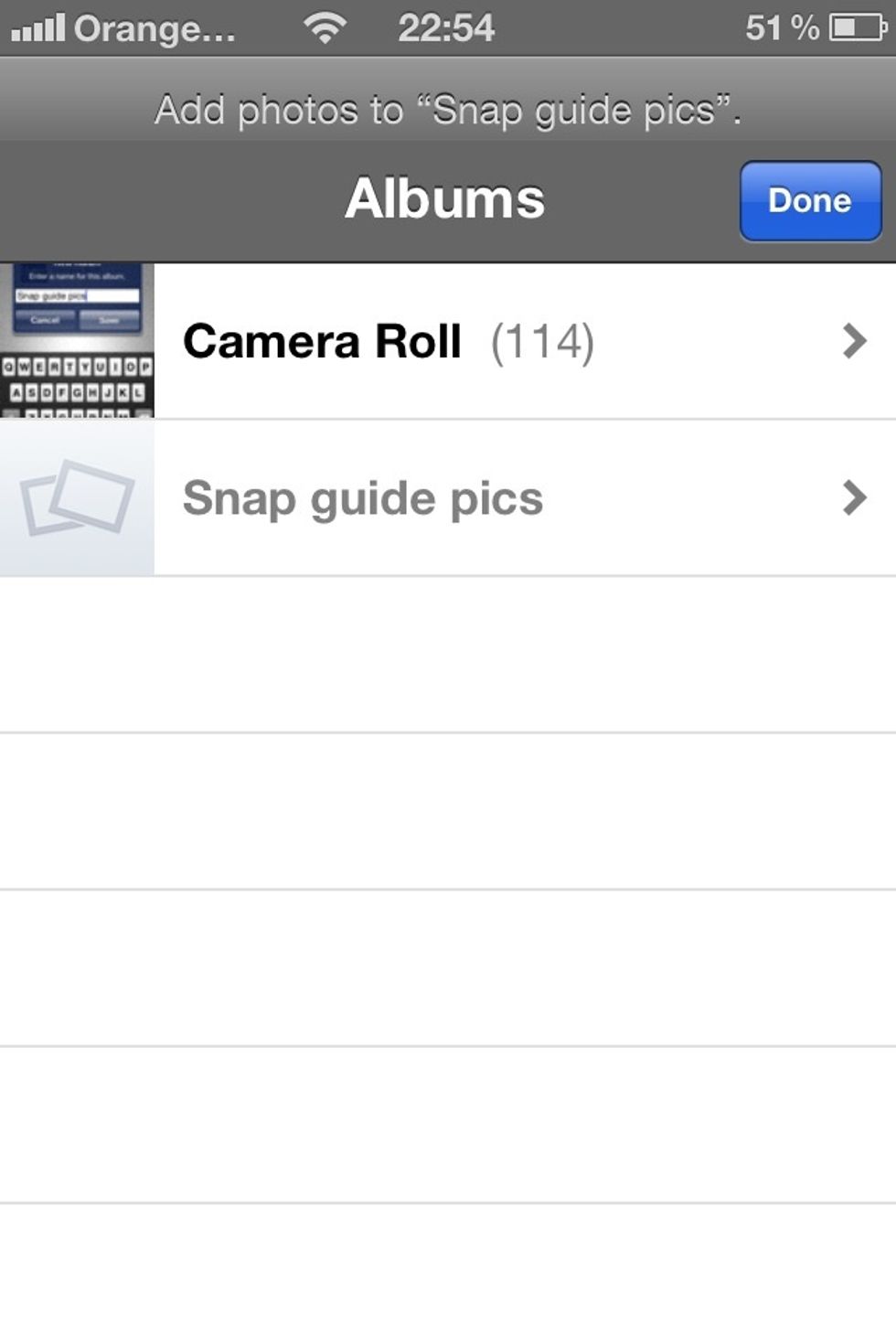 It will then have a screen like this one asking you if you want to add the new album. click the done button in the top right to confirm it.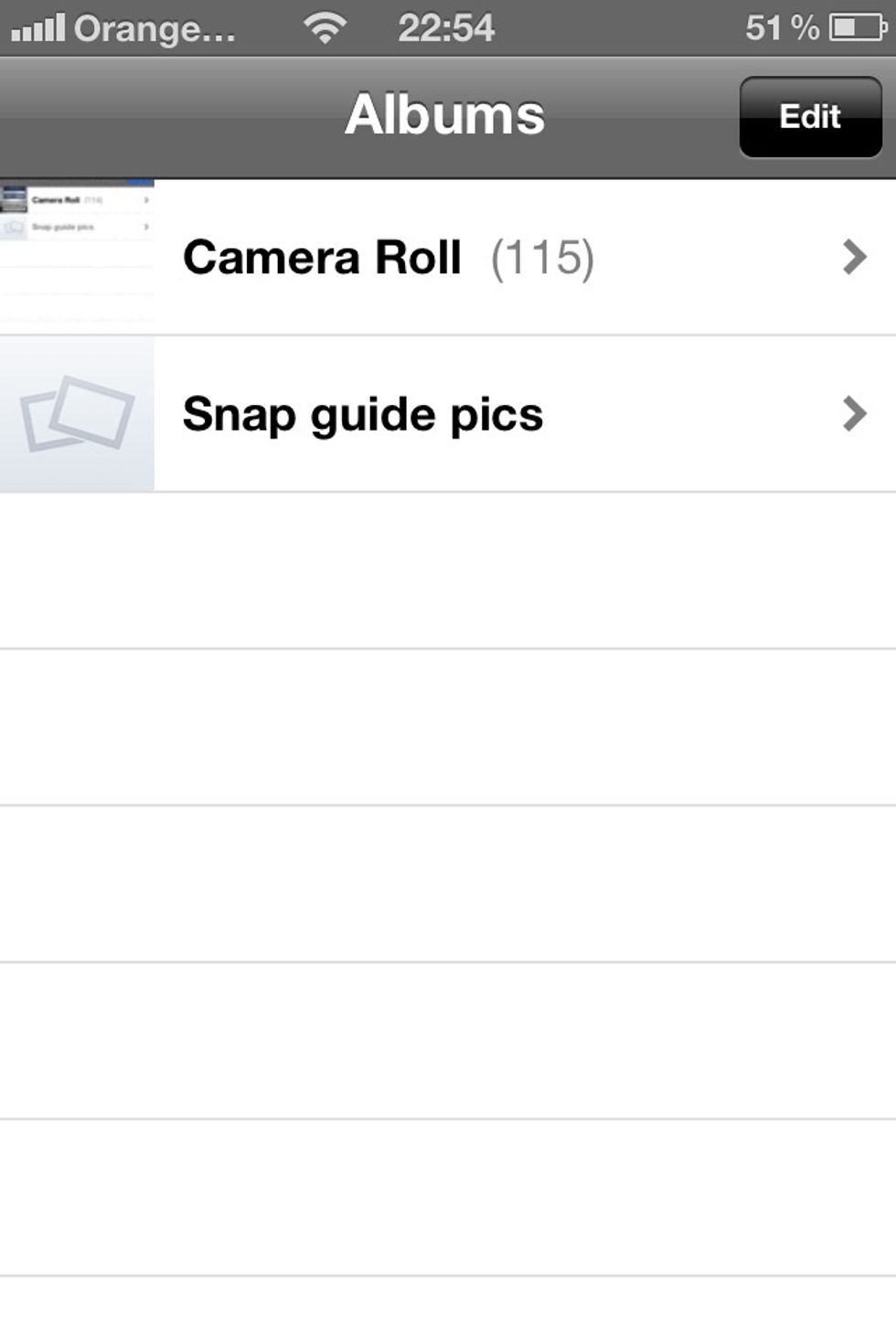 And there you go all done but wait how do you fill this album. Click on the album you wish to add photos to.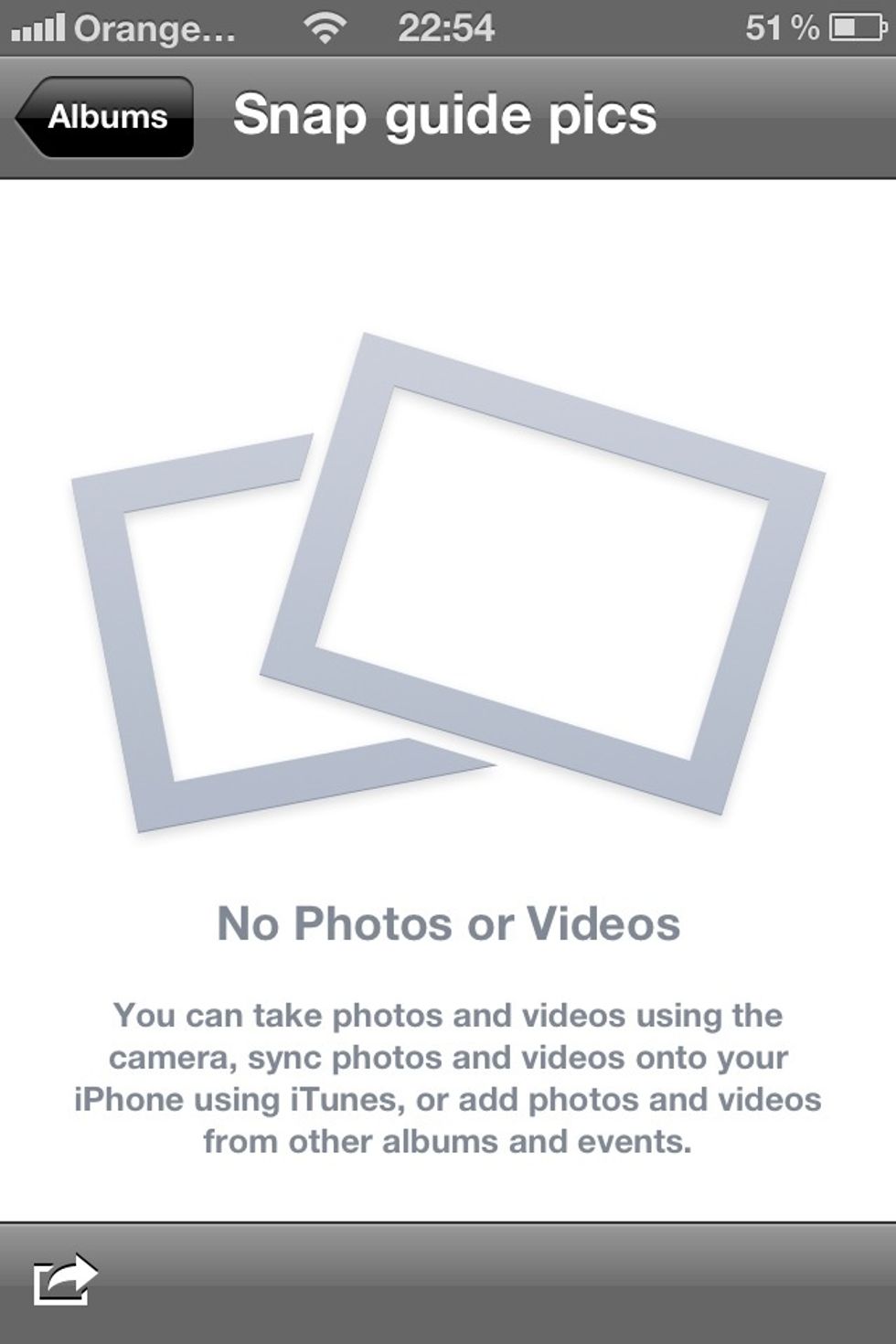 If you have not added any photos to the album it will look like this. Lets get started on adding photos. Click on the box with an arrow pointing out of it in the bottom left hand corner.
Right now we are here at to bottom there are some options: share, copy, add & remove all we are interested in is the ADD button so just go ahead a click on it.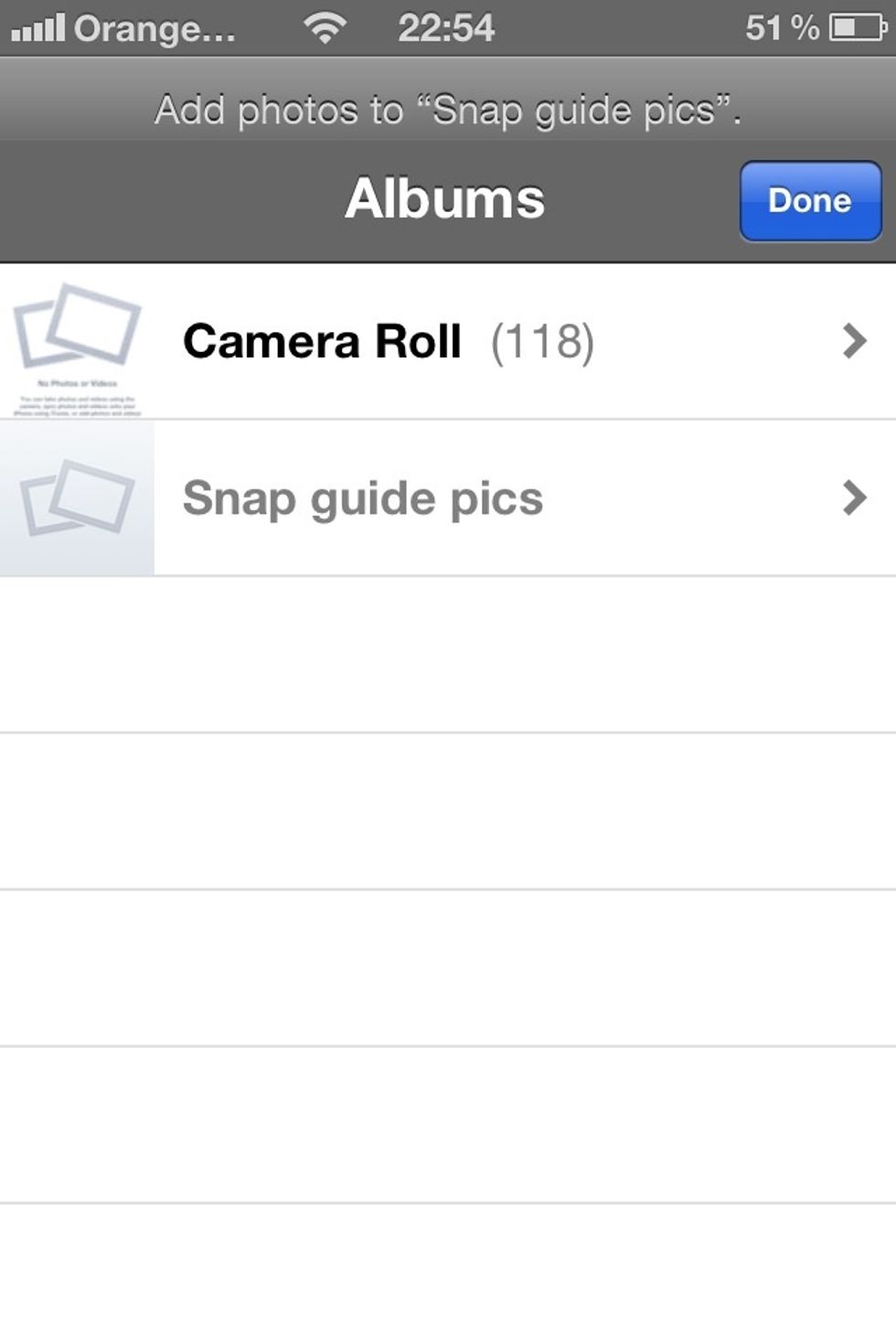 Which will redirect you to the albums page again this time you need to select the album you want to move photos from.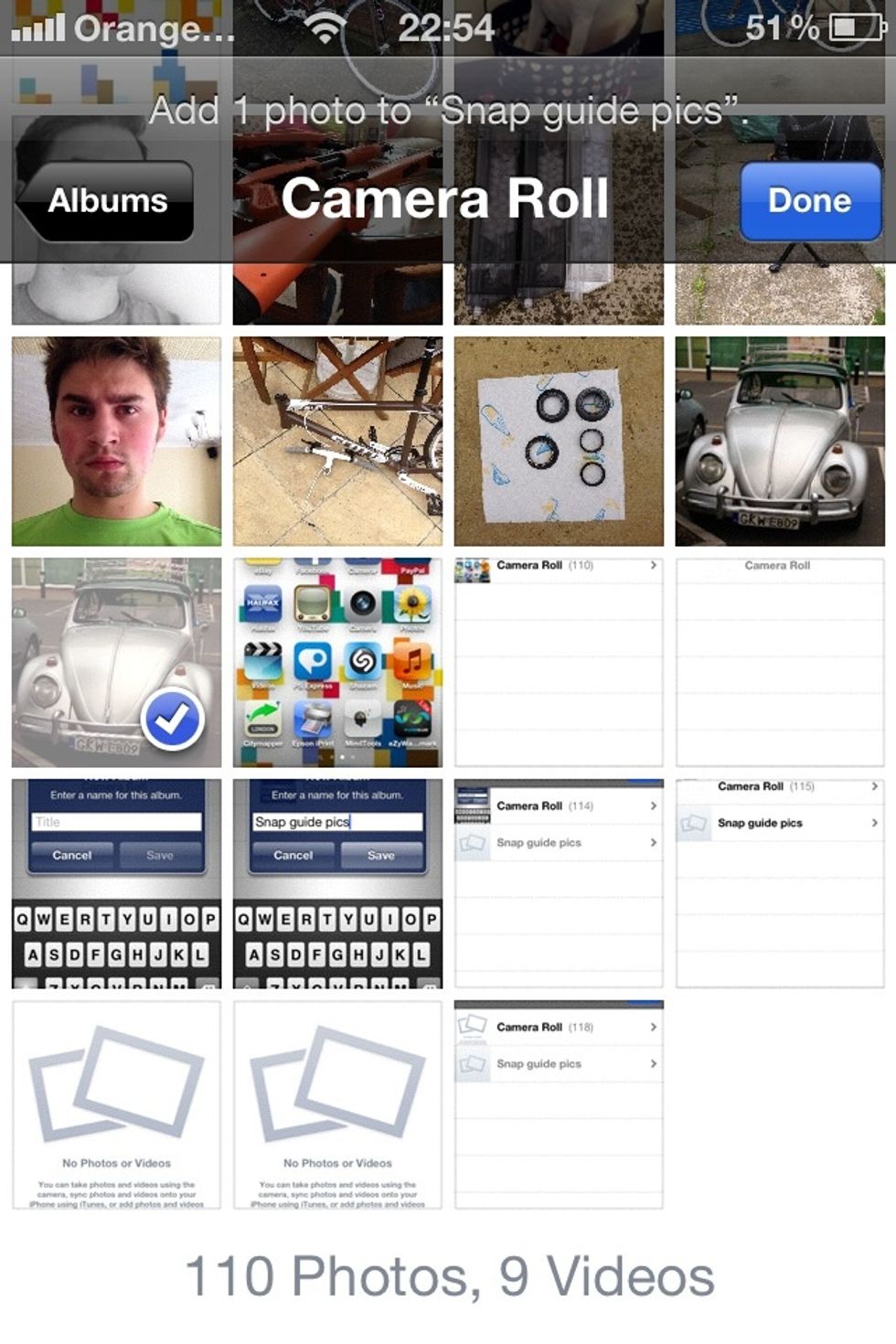 Now your inside the album you chose. Just tap on all the photos you want & click the DONE button in the top right.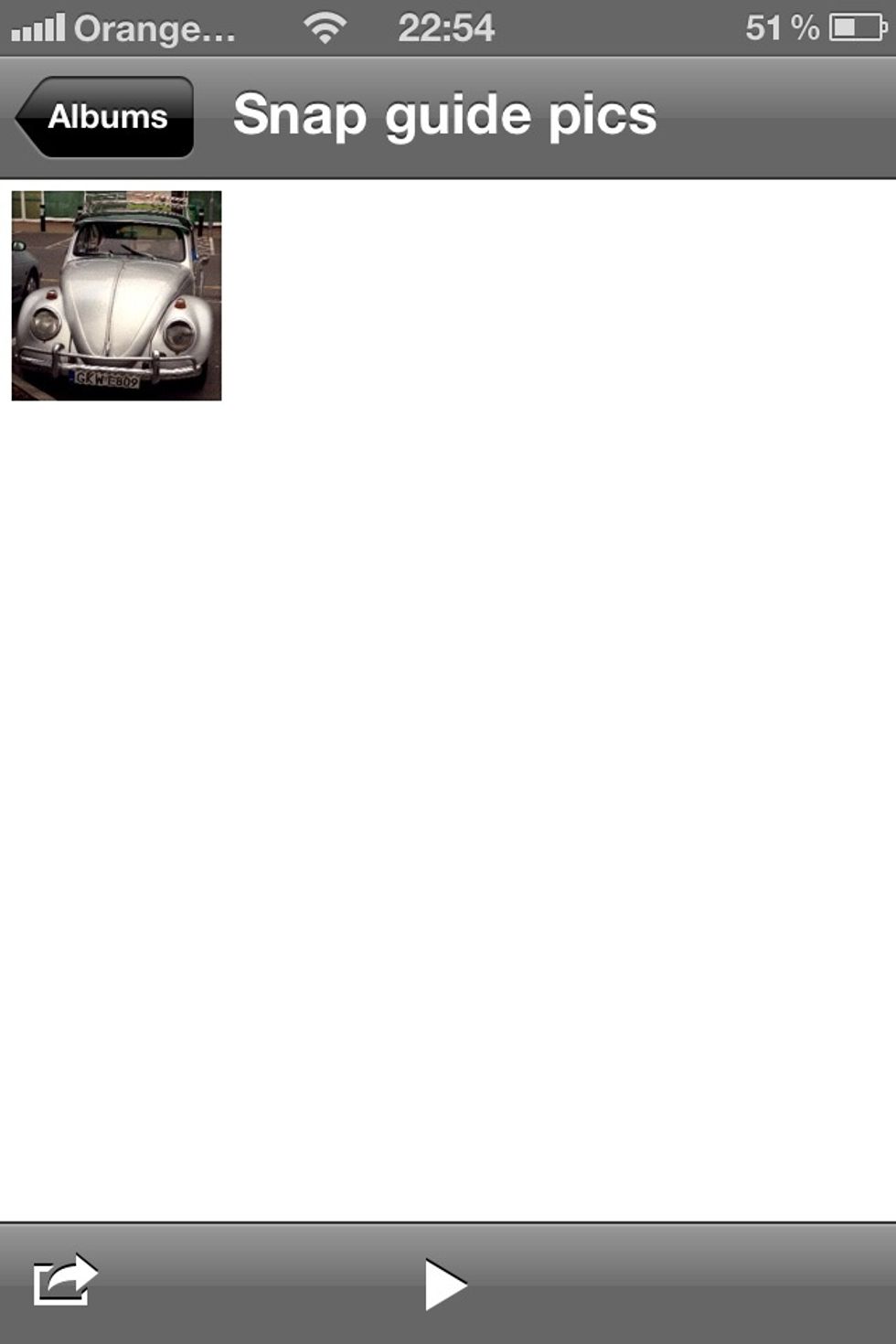 When you have pressed done it will automatically go back to your new album full of all your photos you just selected. If you want to learn how to delete you new album read on.
Ok now to delete an album. Click on the edit button in the top right corner.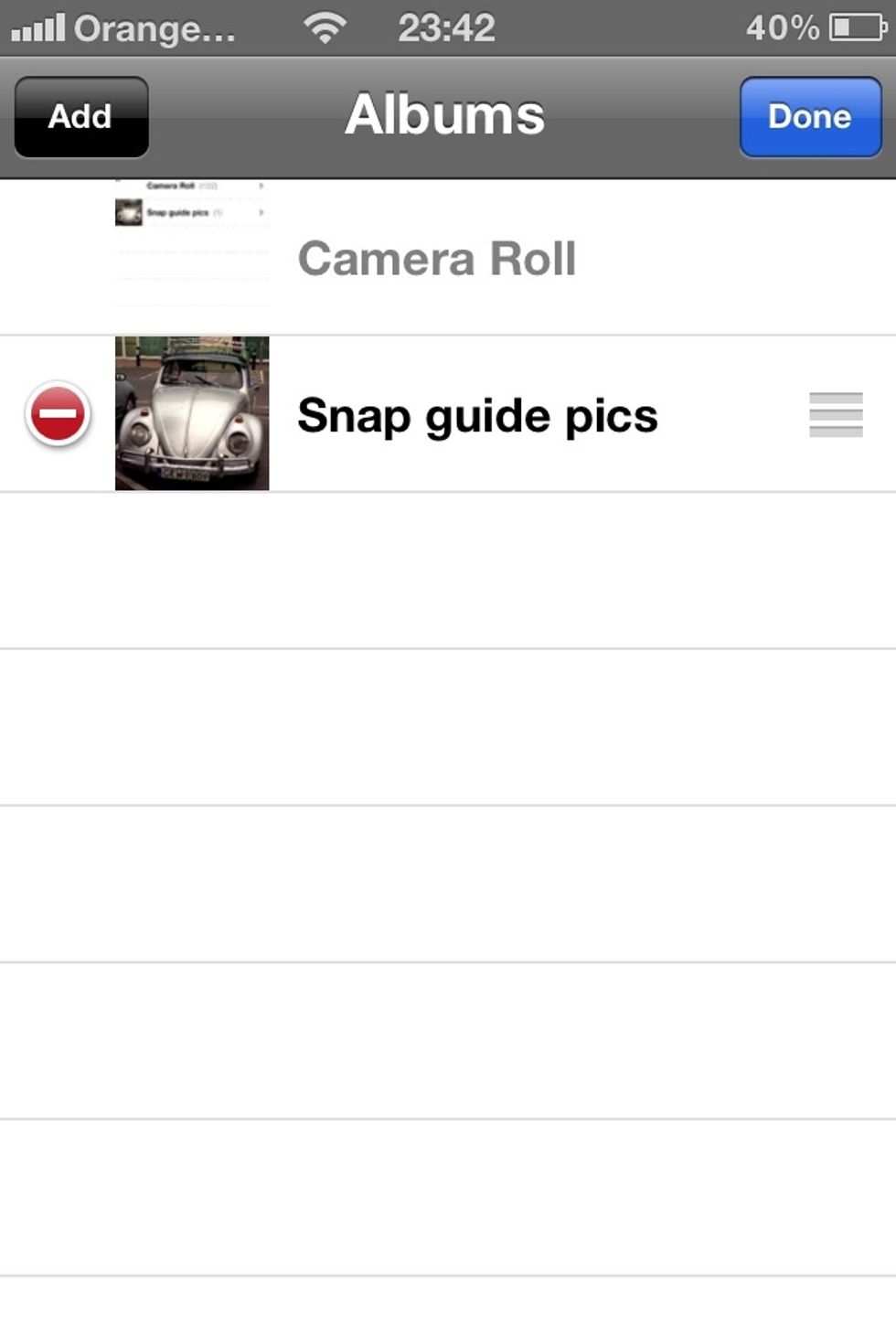 Now on the left of each album excluding your camera roll will be a red circle with a white line through it. If you click on the circle next to your album you want to delete.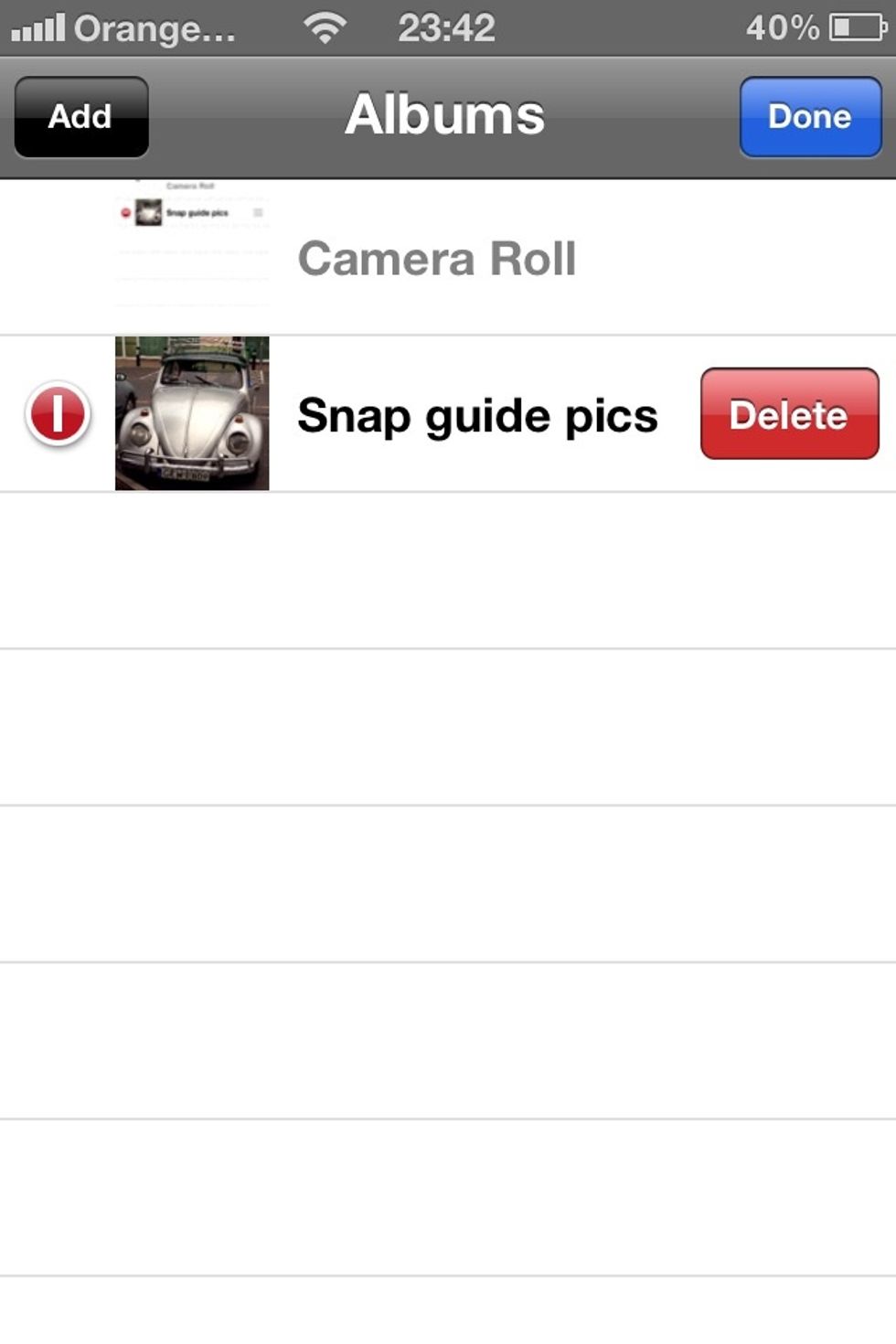 The screen will now look like this click on the delete tab on the right side of your album.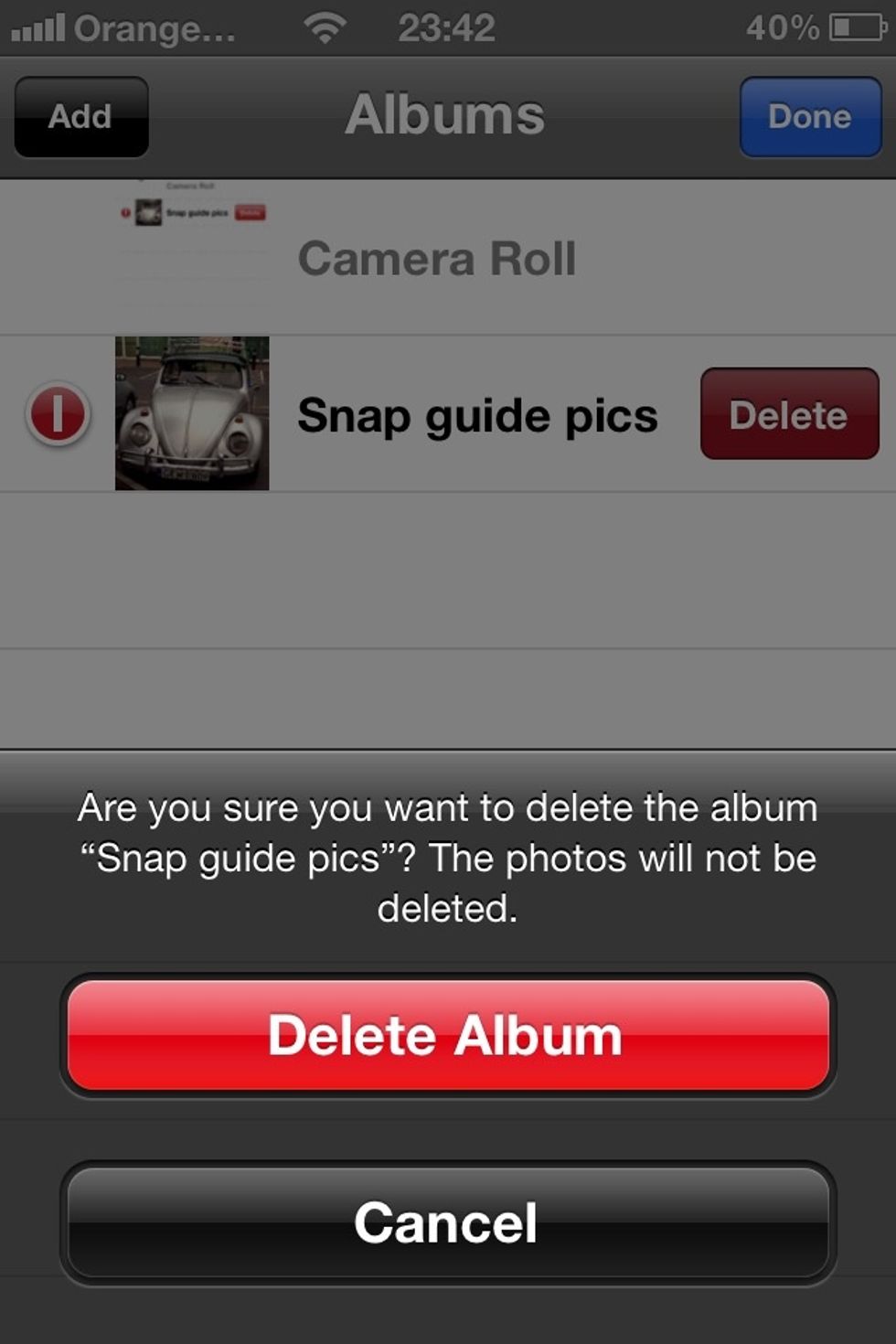 It will ask you to confirm your choice to delete the album. Don't worry just click yes as it will send all the photo's in the album you just deleted back to your camera roll. Simple as that.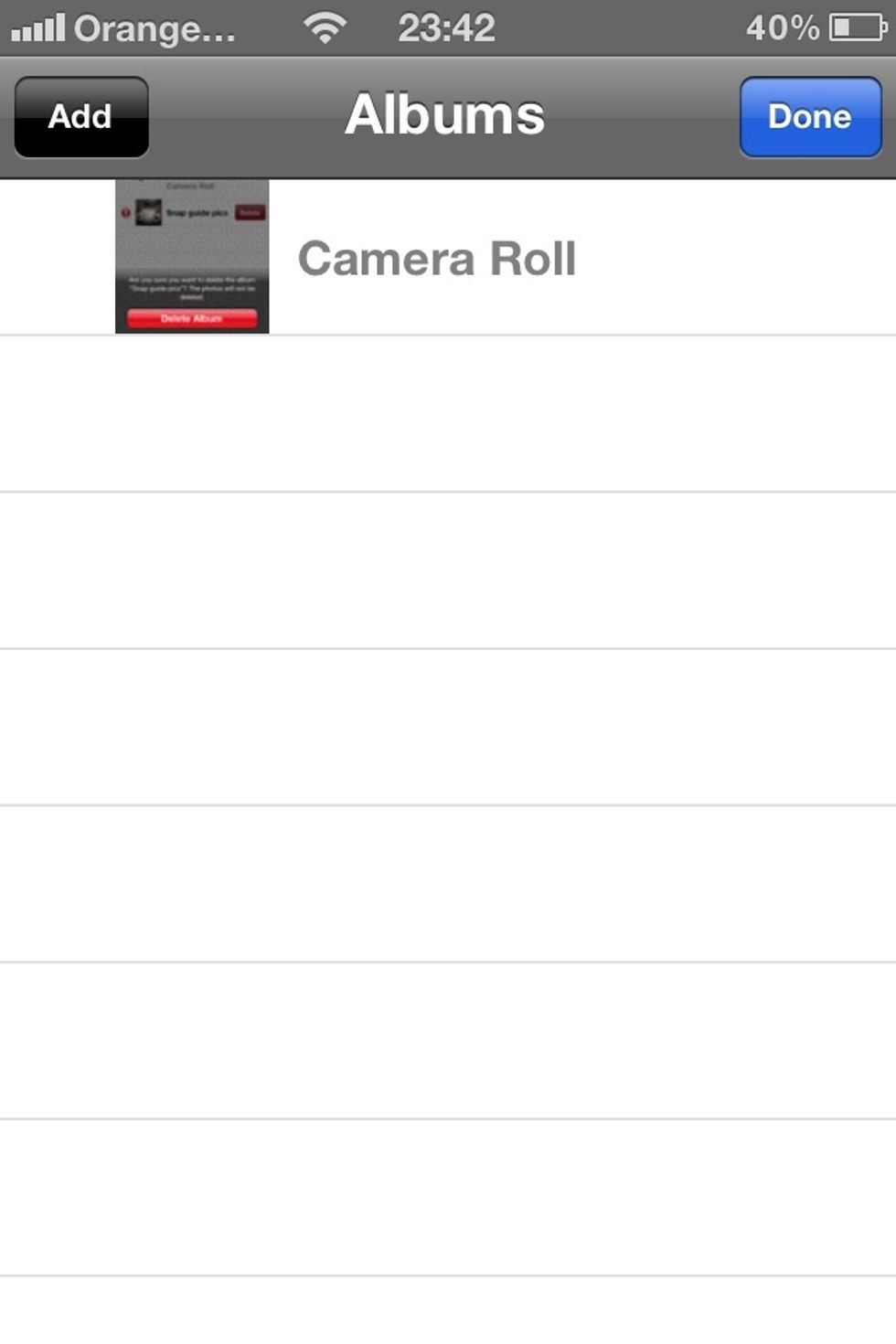 All done now your album menus back to normal again.
All images used are for illustration purposes only. If you want us to write a guide for you please just ask. Thanks.