How to make a neat vase arrangement for canada day!
Make a Neat Vase Arrangement for Canada Day!
2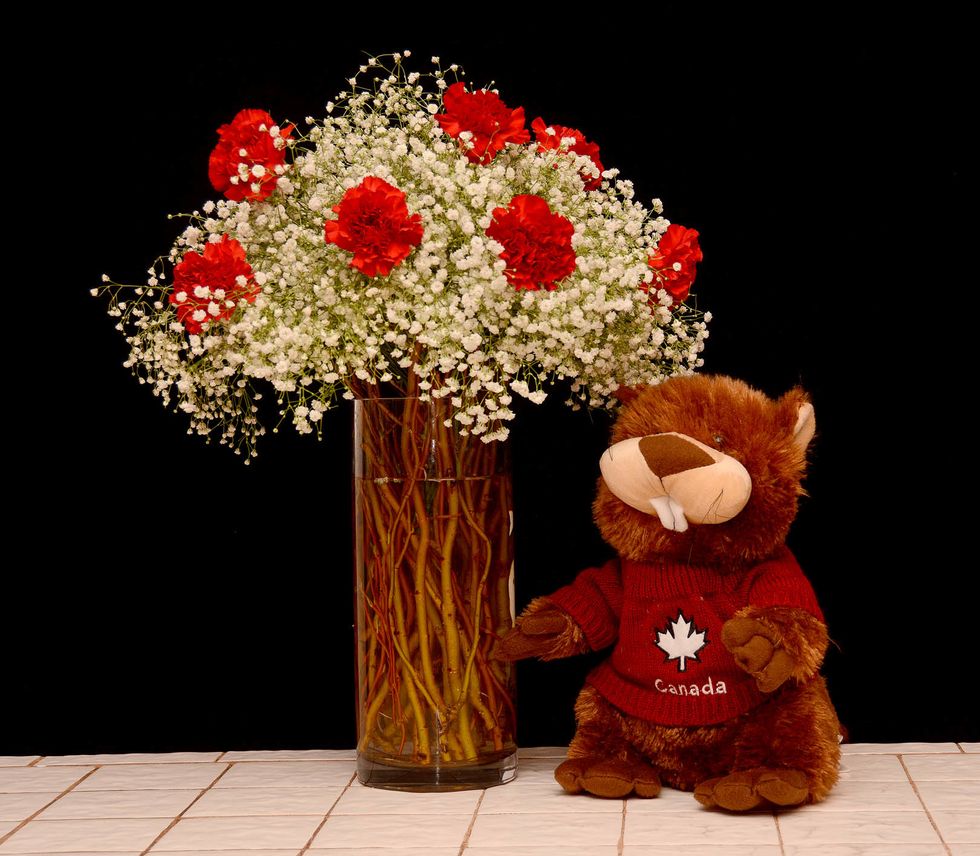 Canada Day is the Canadian version of the American Independence Day. It is on July 1st. Here is a neat, flower arrangement that you can make for your Canada Day celebration. Quick and easy!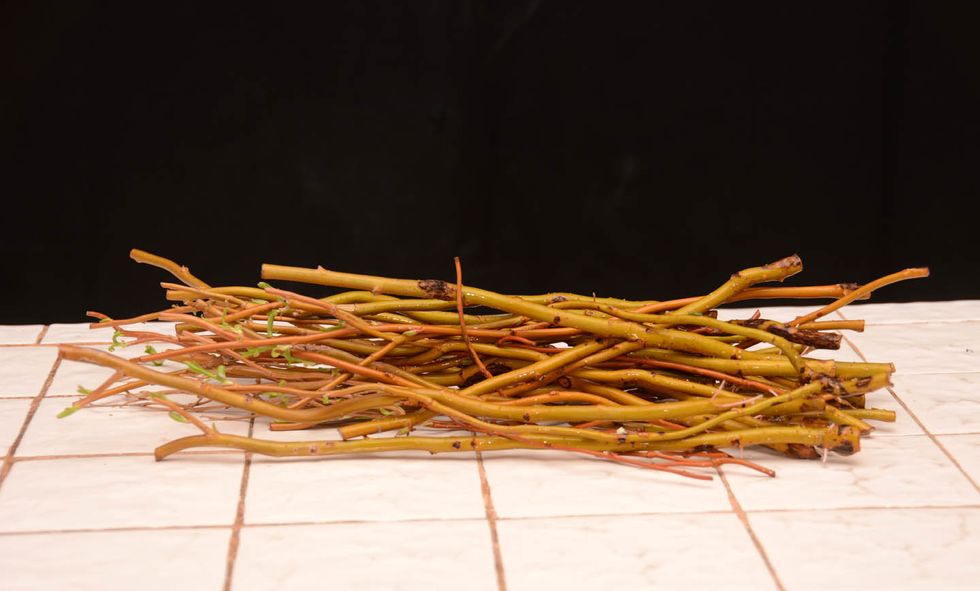 Take a handful of Curly Willow or some other branchy material. Cut it to fit your container.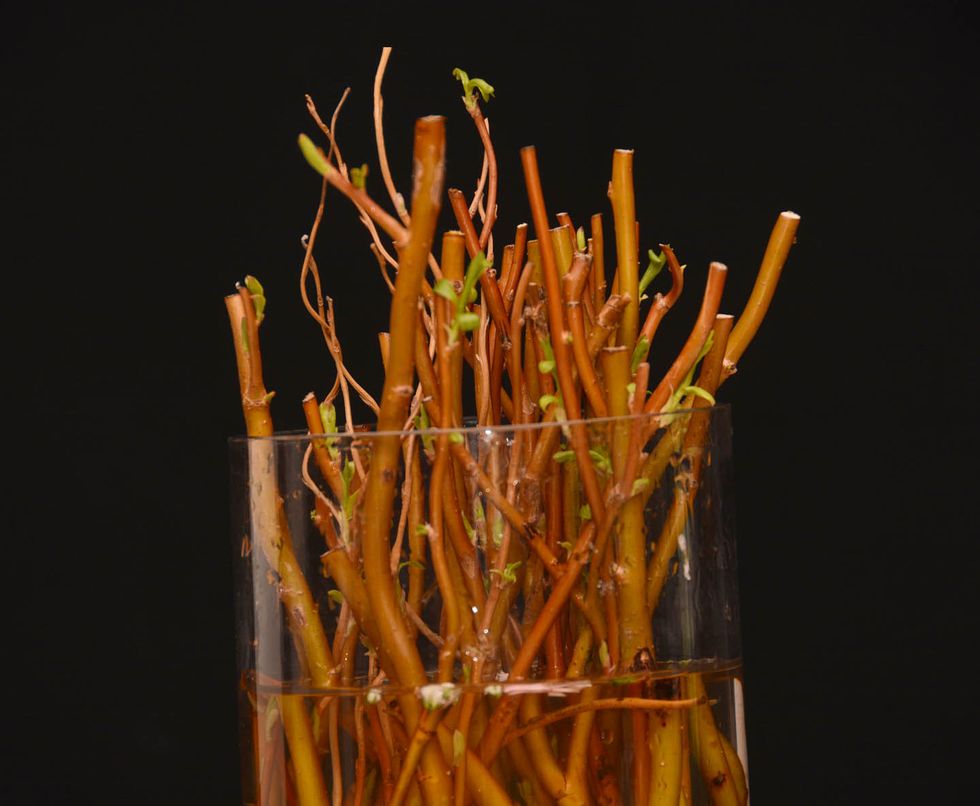 Insert into a glass container. In this case we used one that is approx. 10-12" tall. Add water.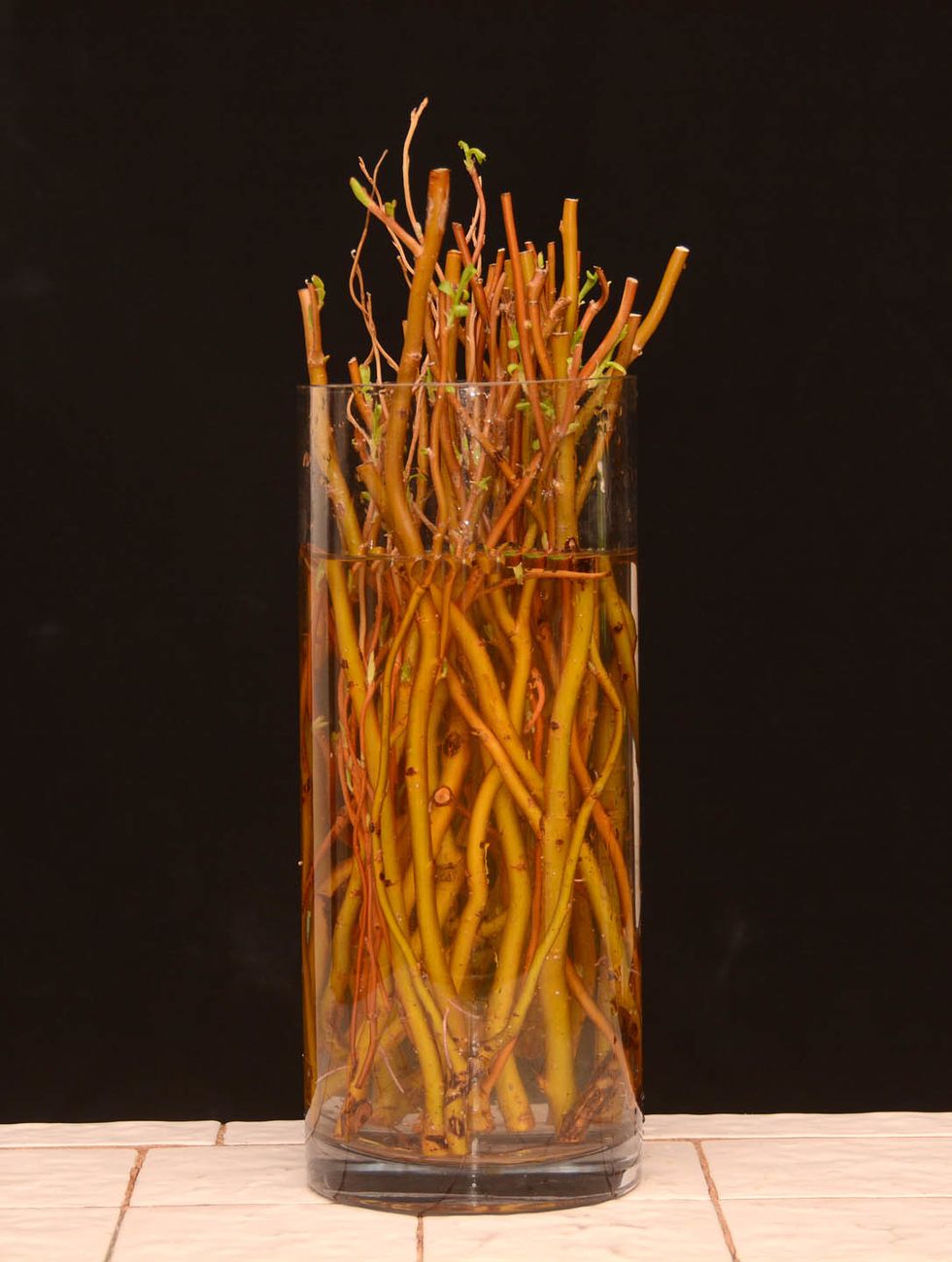 Here is a photograph of the glass container with the Curly Willow and water.
Cluster Baby's Breath (Gypsophila) and tie with binding wire.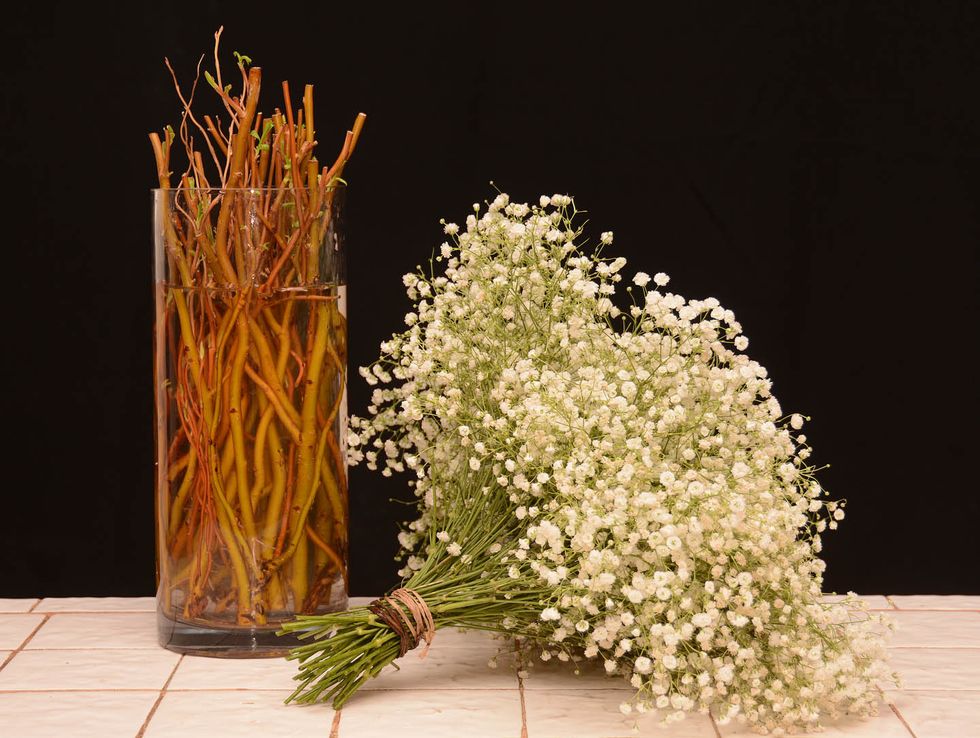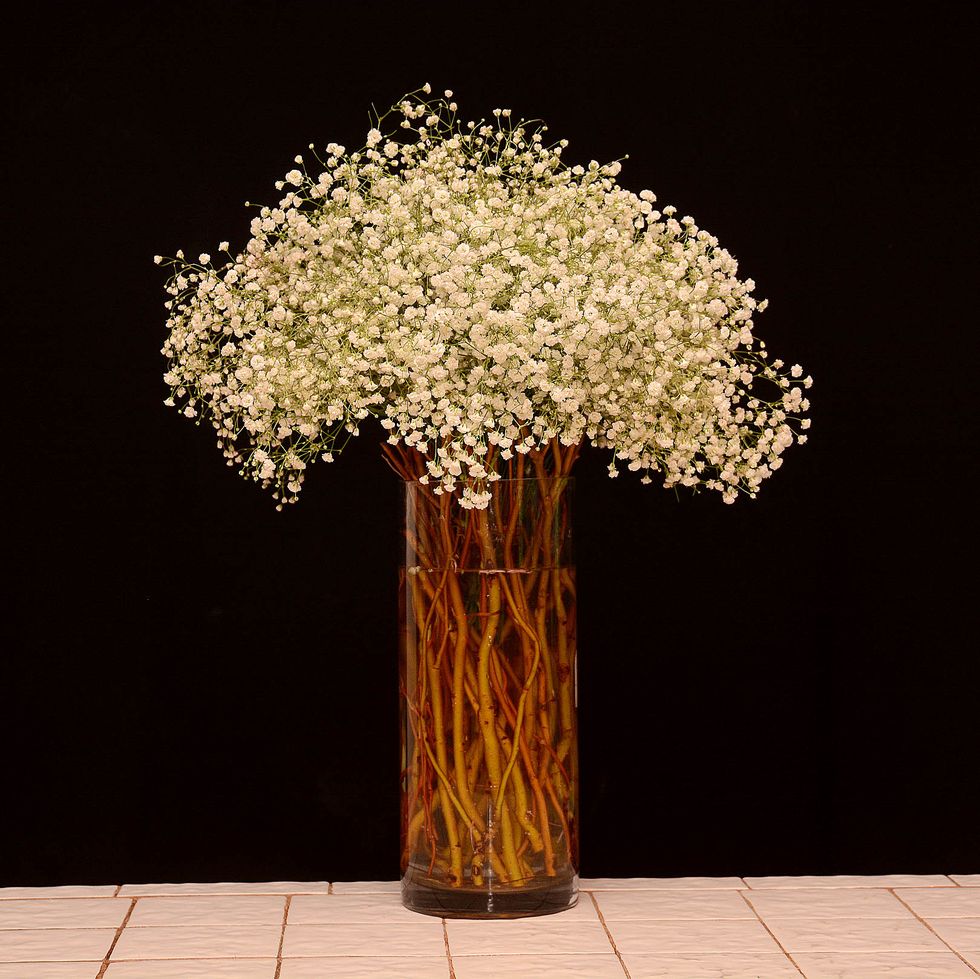 Insert the Baby's Breath into the container with the Curly Willow. What a cool effect!! Quick and Easy… That's the Rittner's Floral School way!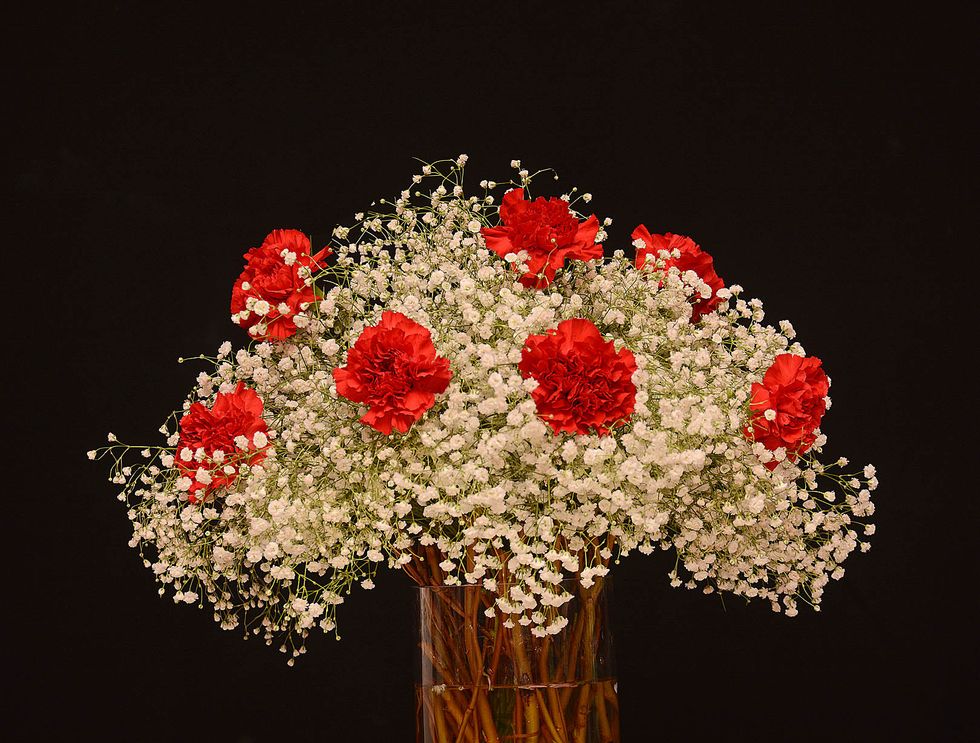 Place Carnations into water tubes and distribute through the Gypsophila. The combination of red and white are appropriate colors for Canada day, the Canadian version of the American Independence Day.
Add an appropriately Canadian Critter. In this case our Beaver friend joined us. Alternatively we could use a Moose, etc.
Thanks for checking out this Canada Day Design. For more free Canada Day Design Ideas go to: https://www.facebook.com/media/set/?set=a.10152473807341421.1073741868.113728726420&type=3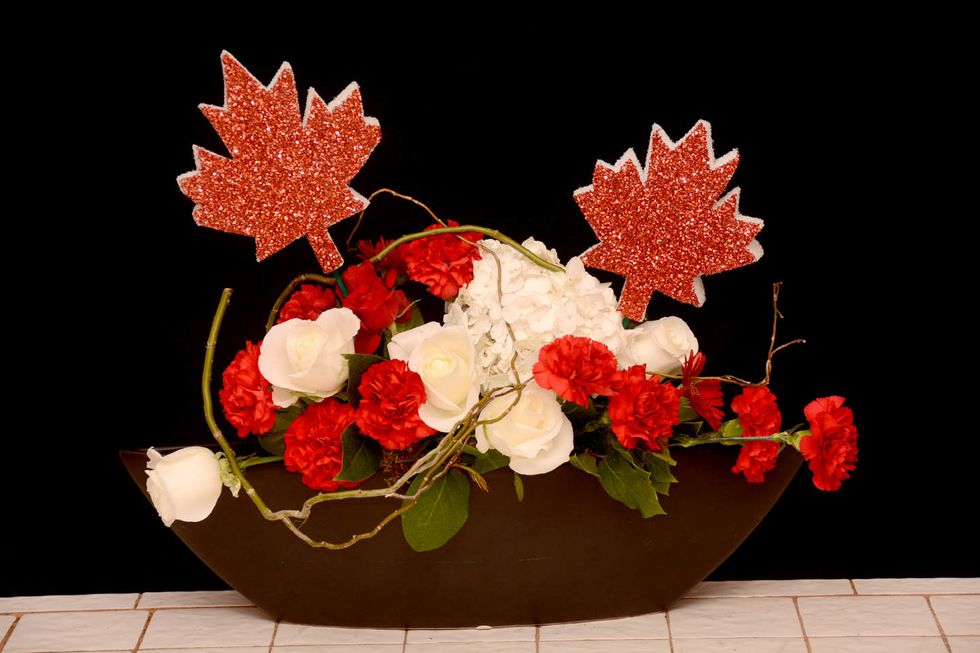 If you really want to learn floral designing, go to Rittners Floral School in Boston….. www.floralschool.com
And Happy Canada Day!
Handful of Curly Willow
Several Bu. of Baby's Breath
One Glass Container
Carnations
Appropriate Stuffed Animal
Binding Wire
Rittners Floral School
More resources-Rittners Floral School, one of the finest floral schools in N.America\nwww.facebook.com/floralschool\nEMAIL:\nsteve@floralschool.com