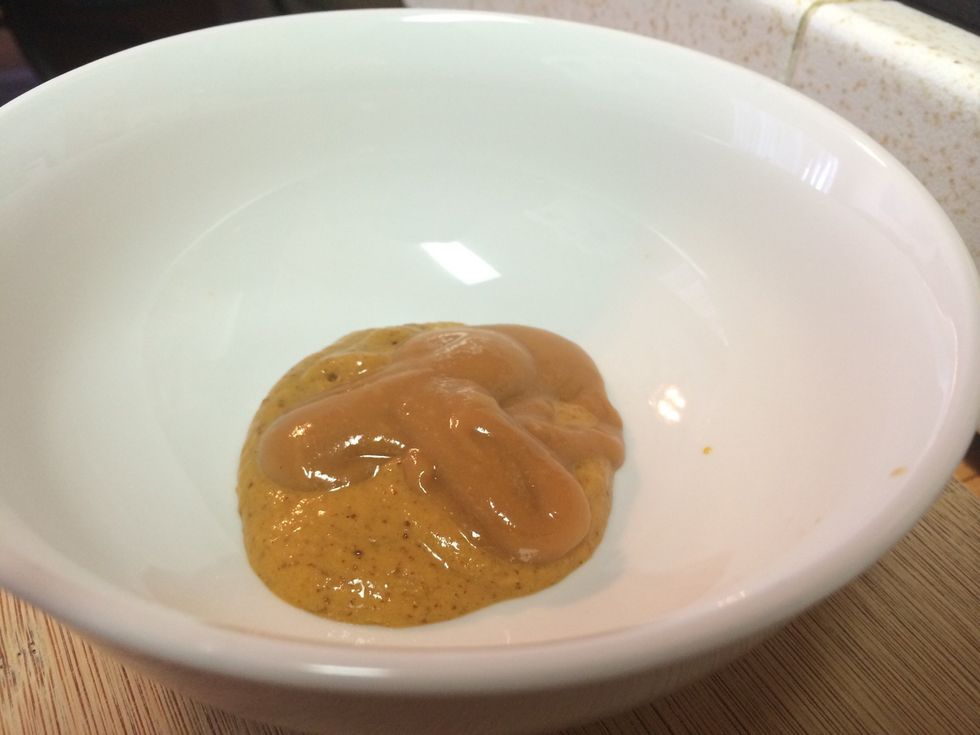 Add 3 tbsp of good mustard in a bowl.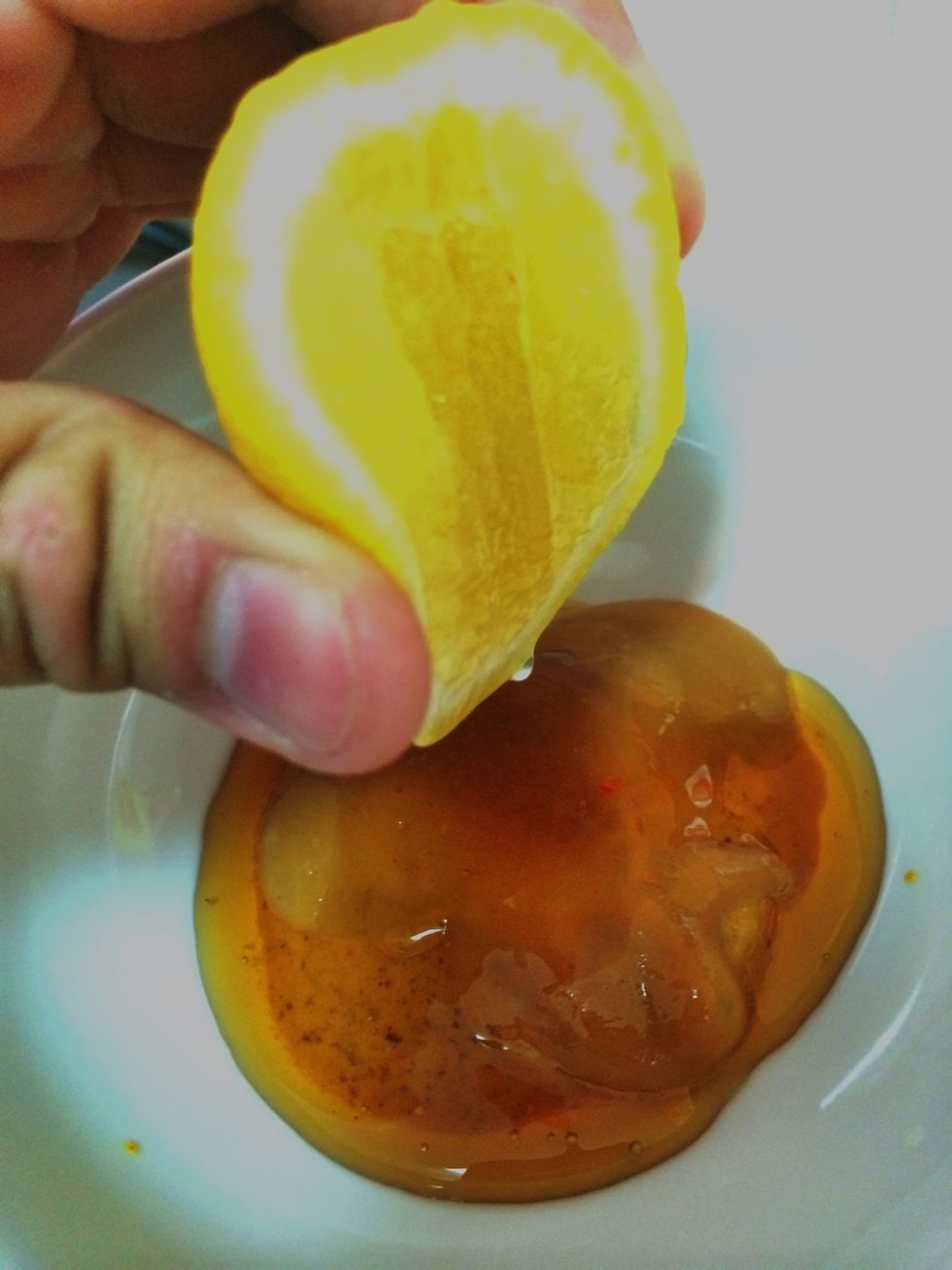 Add 2 tbsp of honey and squeeze a tsp of lemon.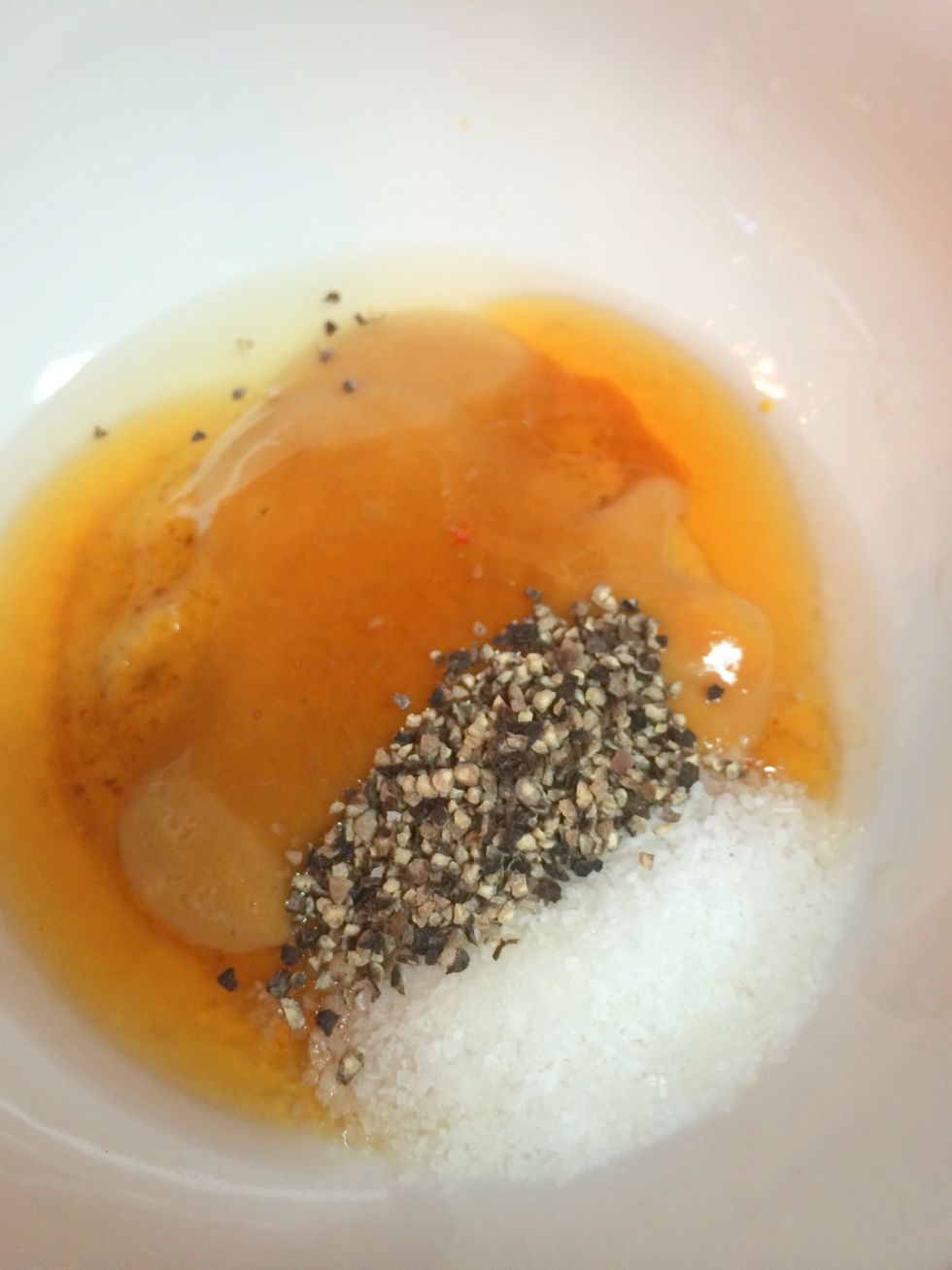 Add 1 tsp of salt and half tsp of pepper.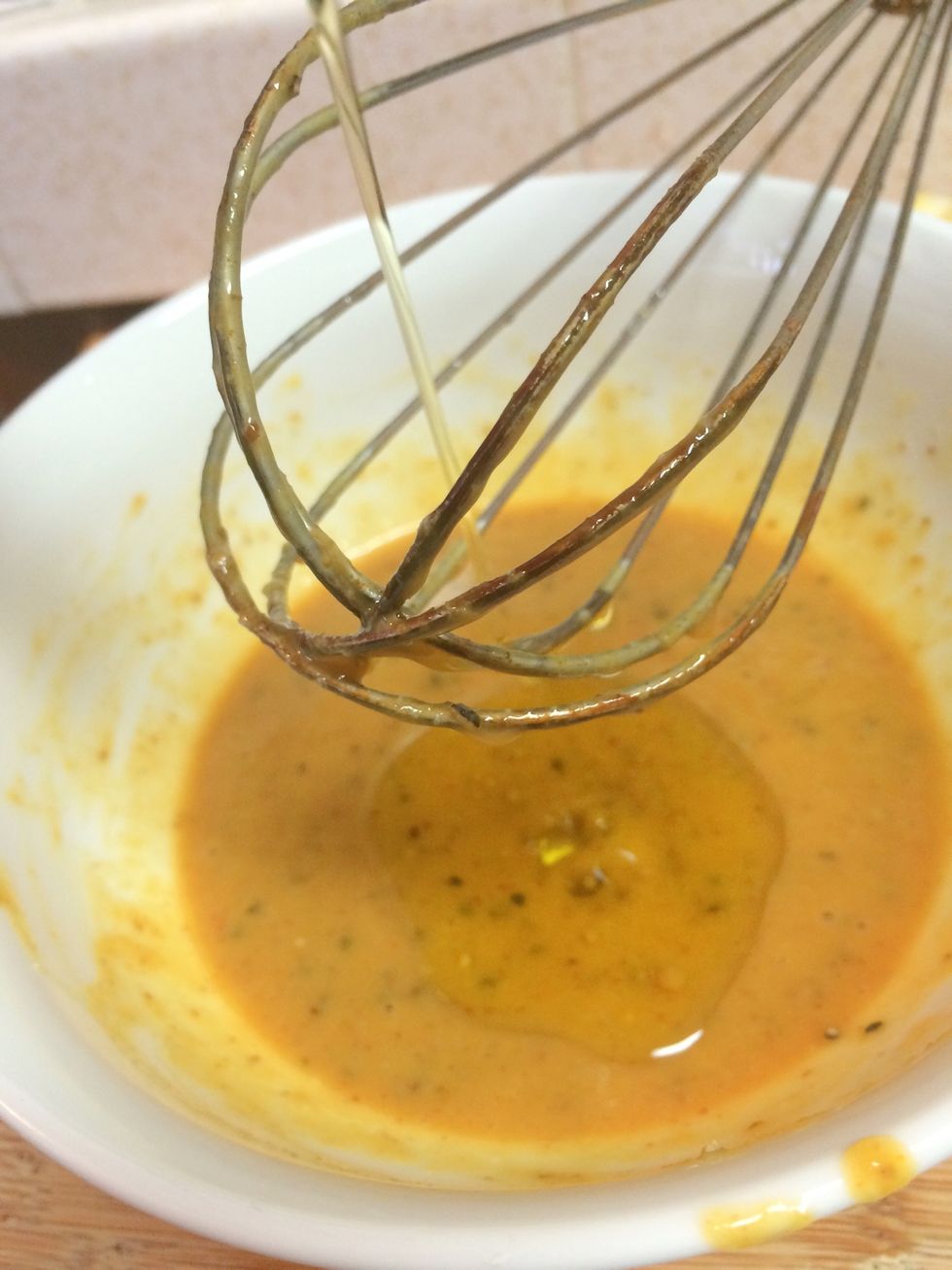 Whisk and drizzle 1/4 a cup of olive oil until it becomes a cohesive mixture. Then place in fridge.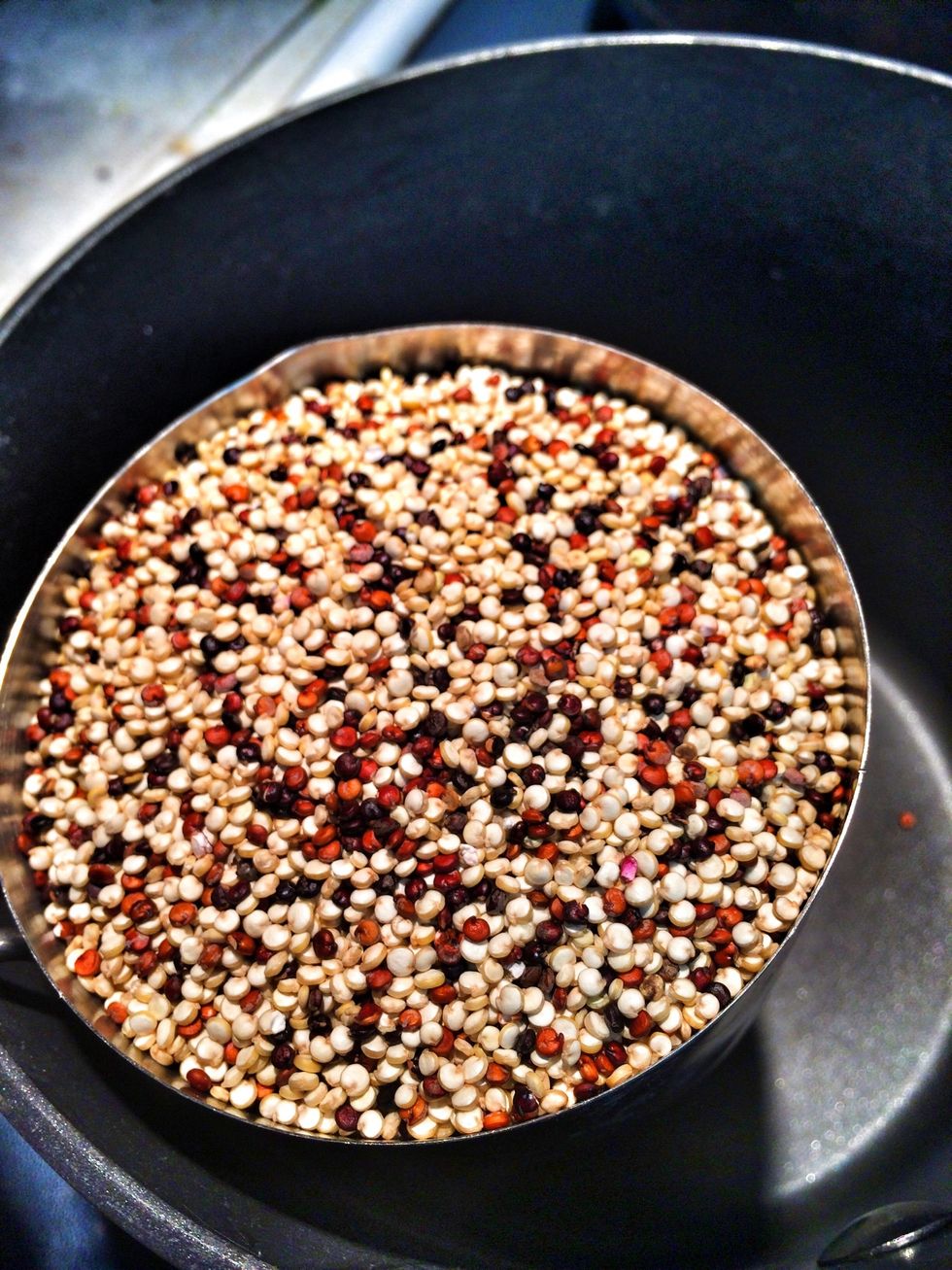 Add 1 cup of quinoa.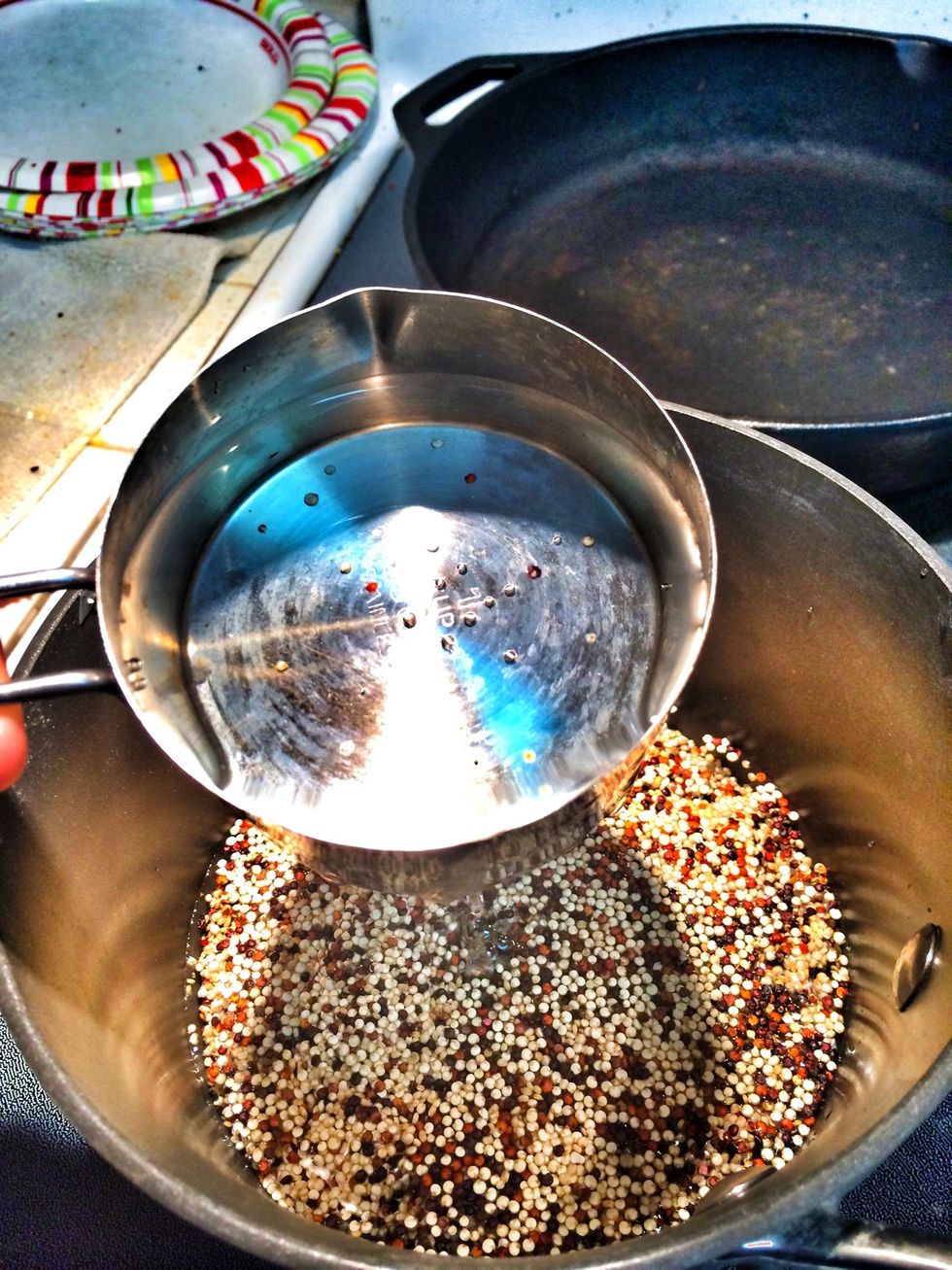 Add 2 cups of water.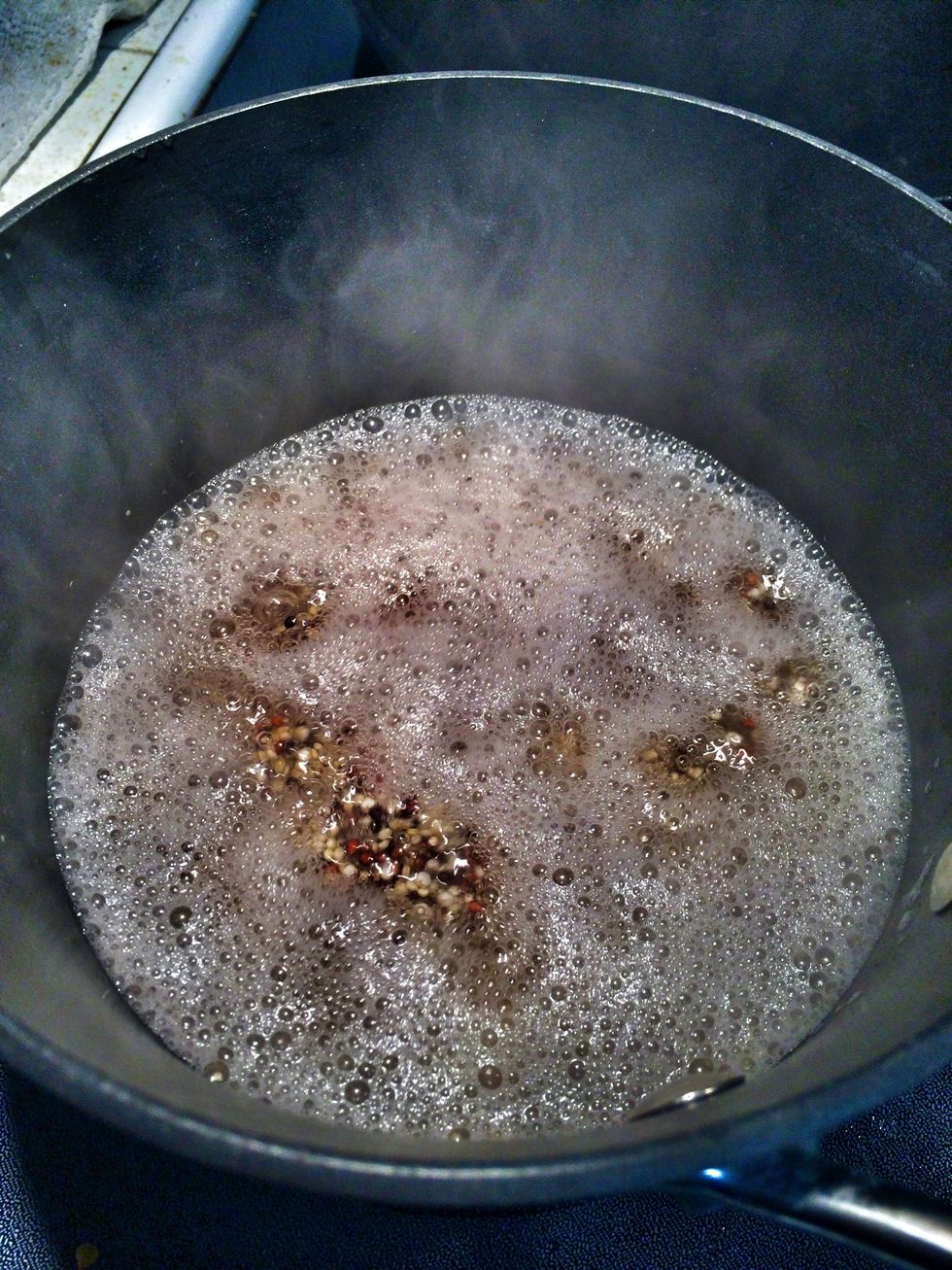 Bring to boil.
Lower to simmer and cook for 15-20 mins.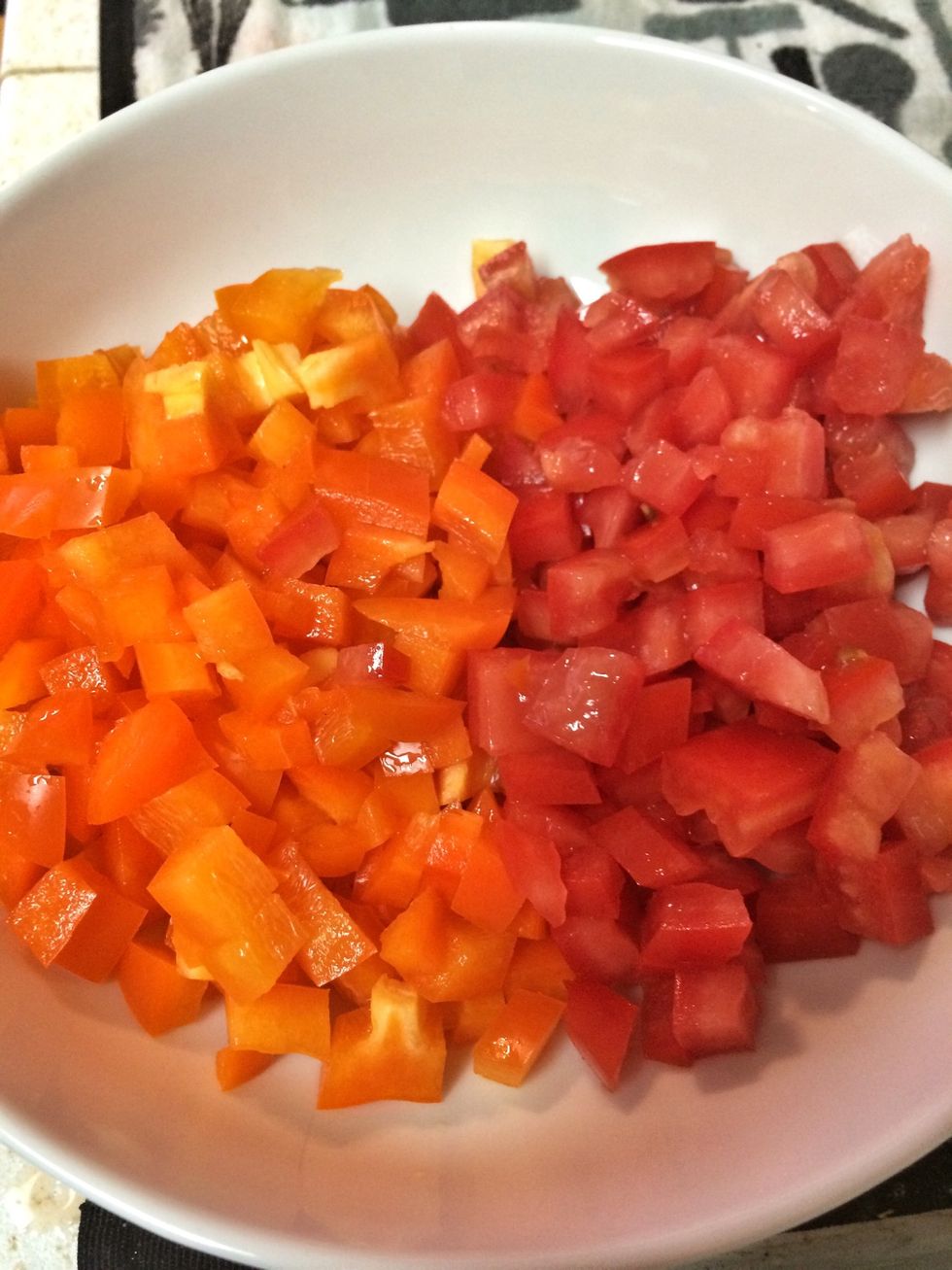 Chop up a bell pepper and tomatoes into equal pieces.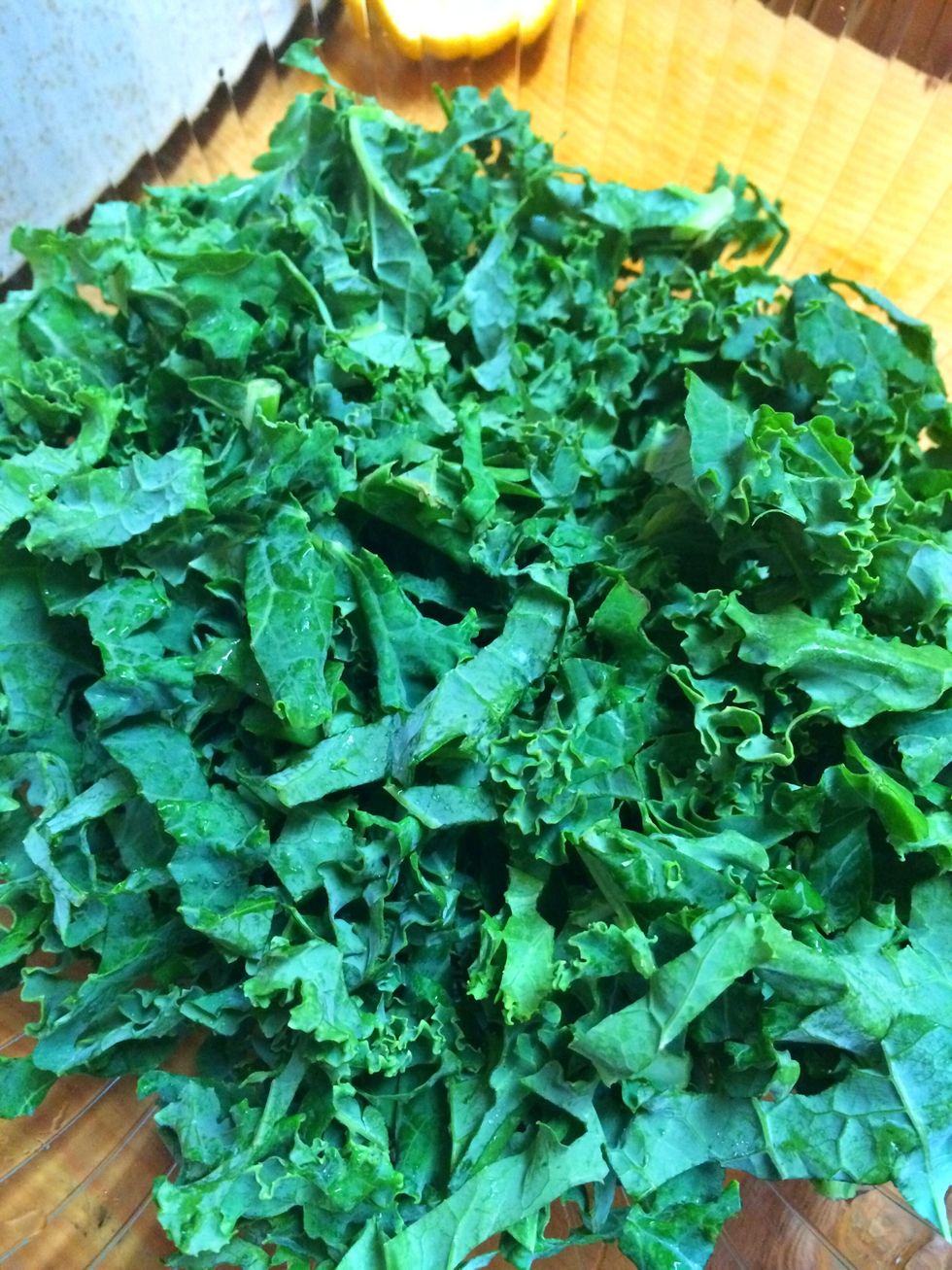 Add pre chop kale into a bowl.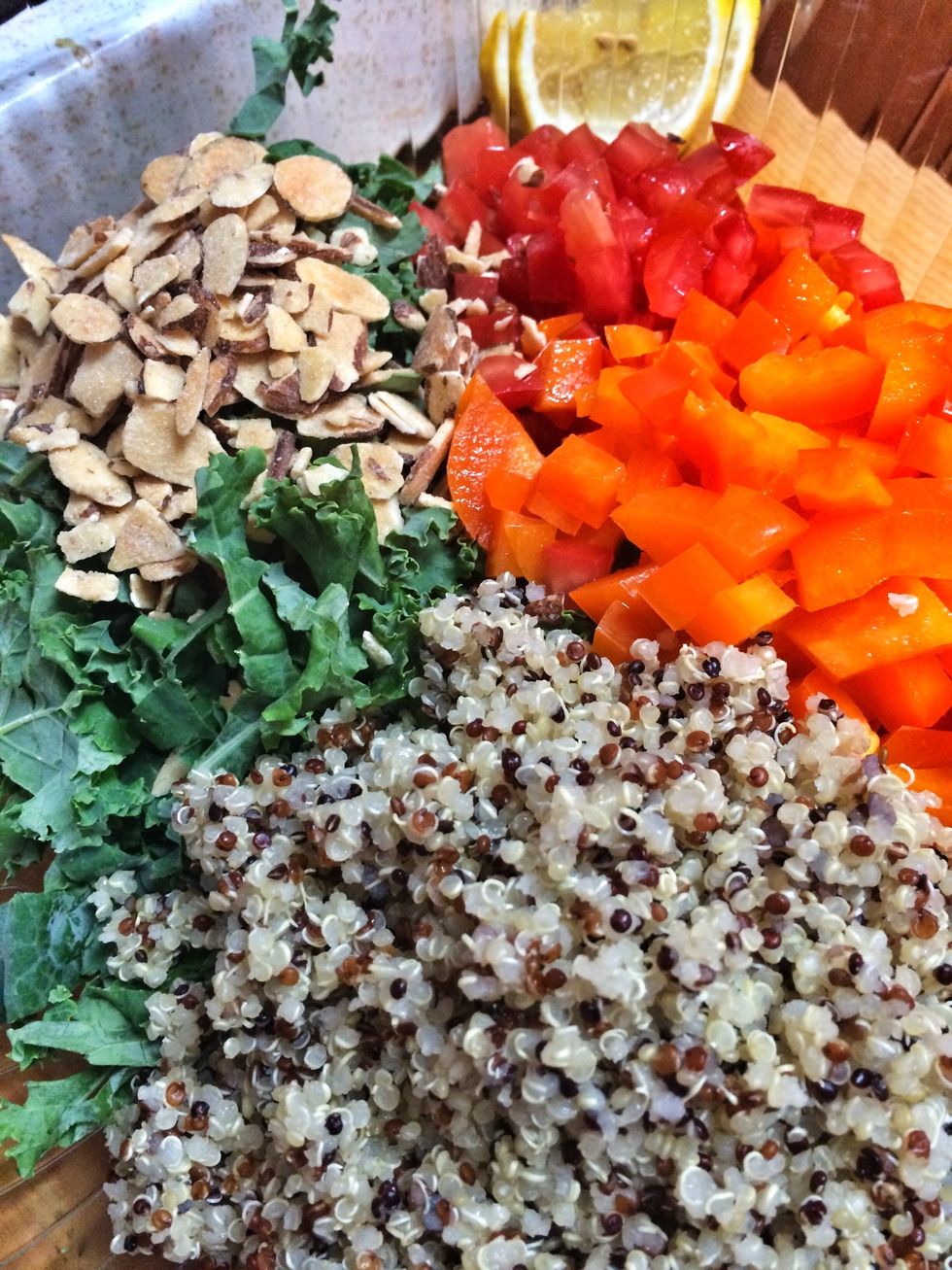 Combine all ingredients including sliced almonds.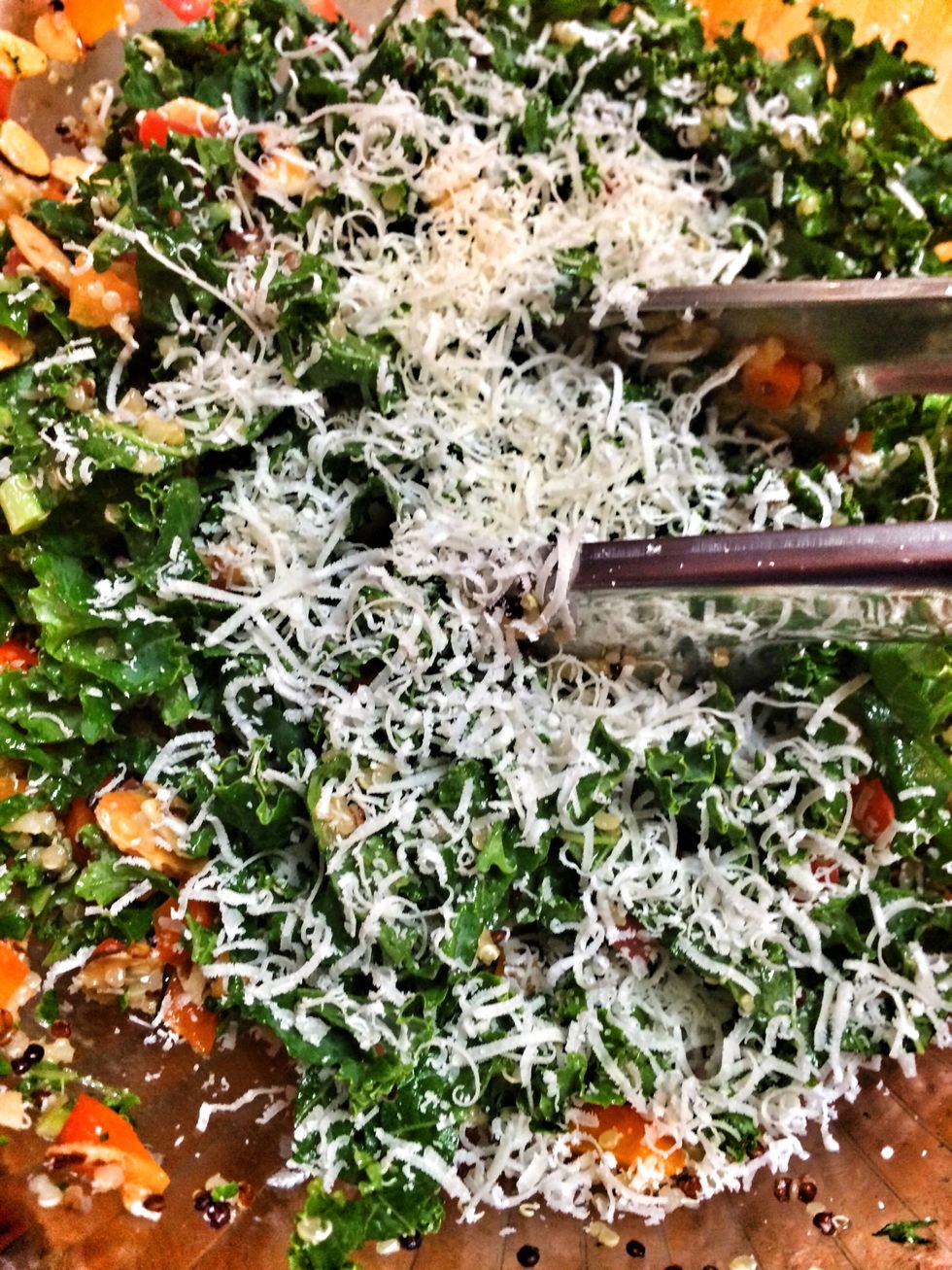 Shred Parmesan cheese to taste.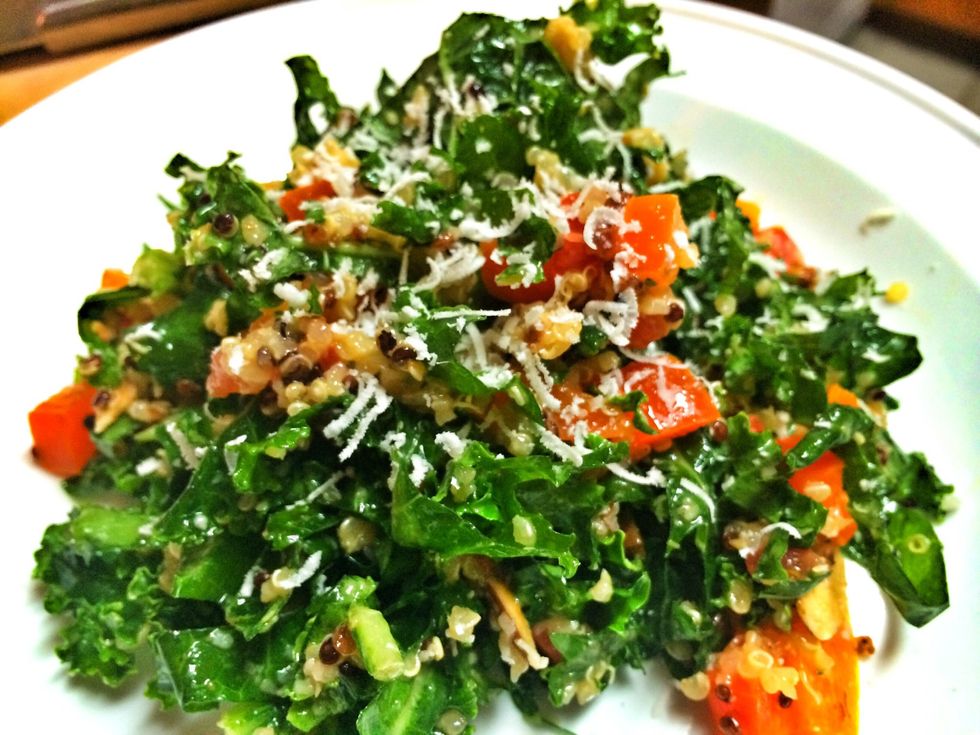 Combine and enjoy!
3.0Tbsp Mustard
2.0Tbsp Honey
2.0Tbsp Lemon juice
1.0tsp Salt
1/2tsp Pepper
1/4c Olive oil
1.0c Quinoa
2.0c Water
1.0bnch Kale
1.0 Bell pepper
2.0 Tomatoes
1/4c Parmesan cheese