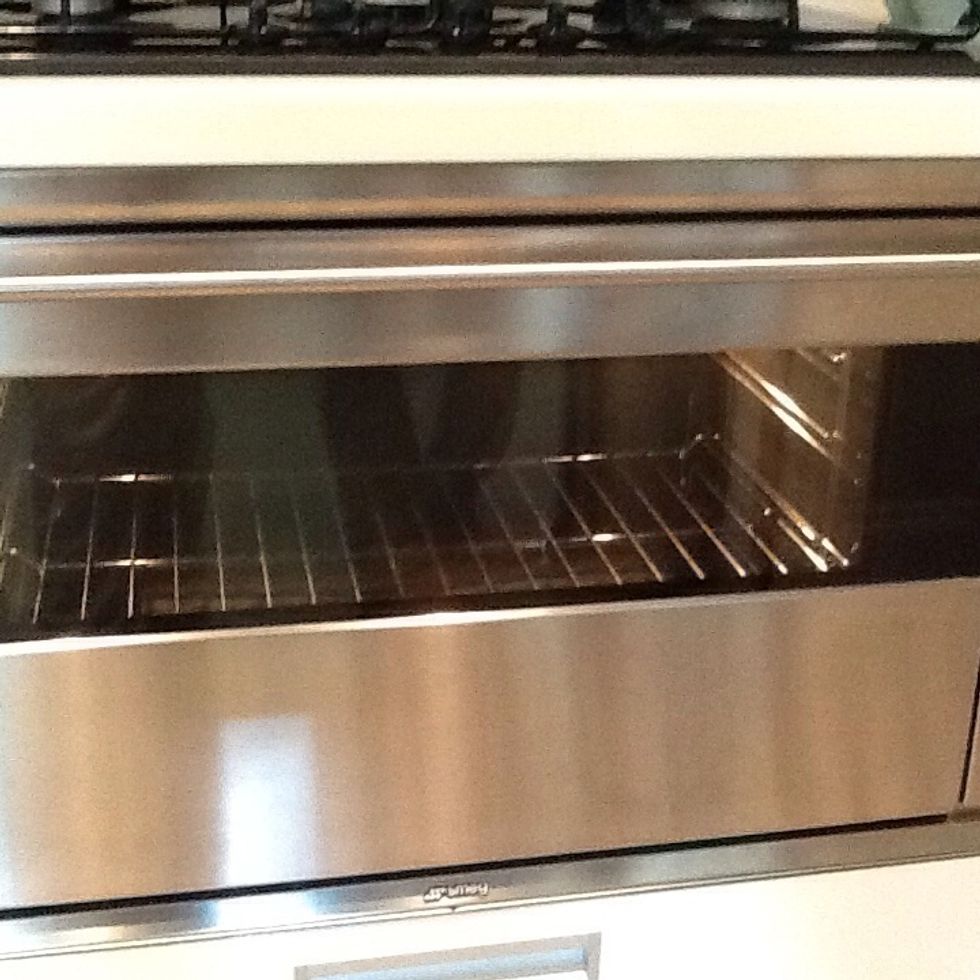 Preheat oven to 180 degrees/gas 4 . (1 min )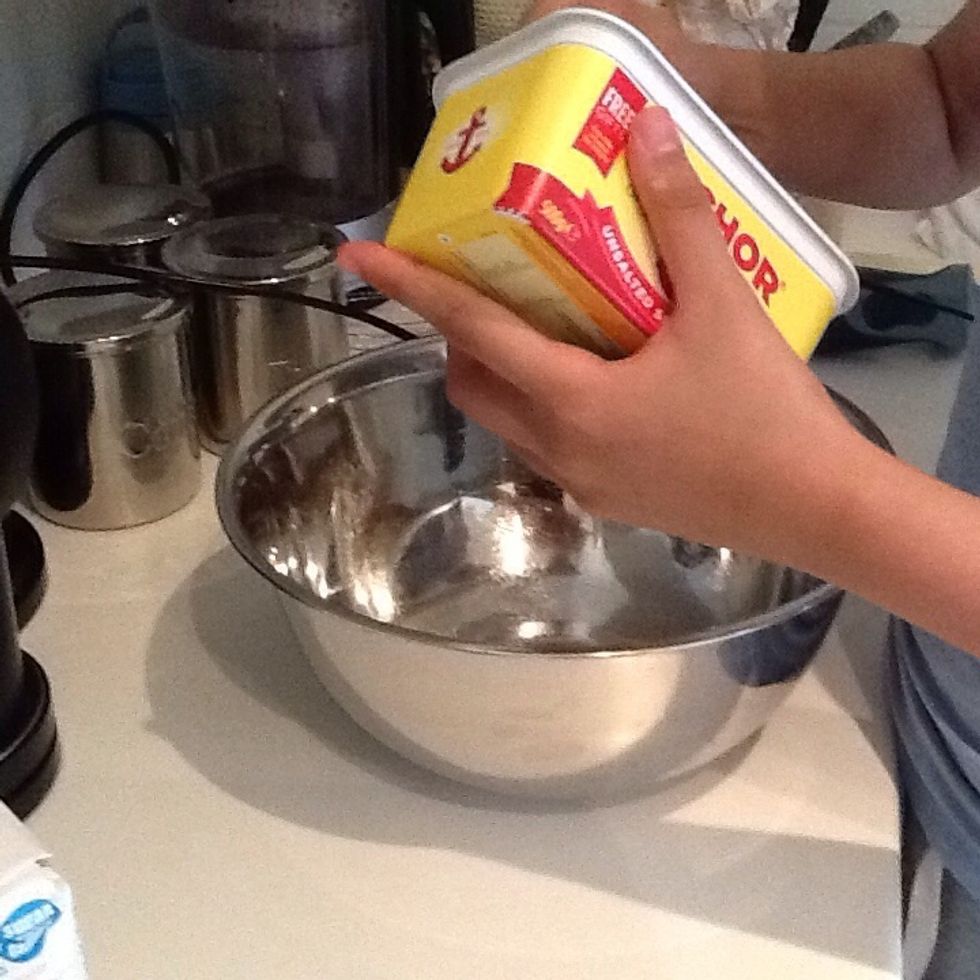 Put 500g of unsalted soft butter into a mixing bowl add it into the mixing bowl in cut up pieces to make it easier to whisk later. (2-3 min)
Then add 500g of caster sugar . (1min)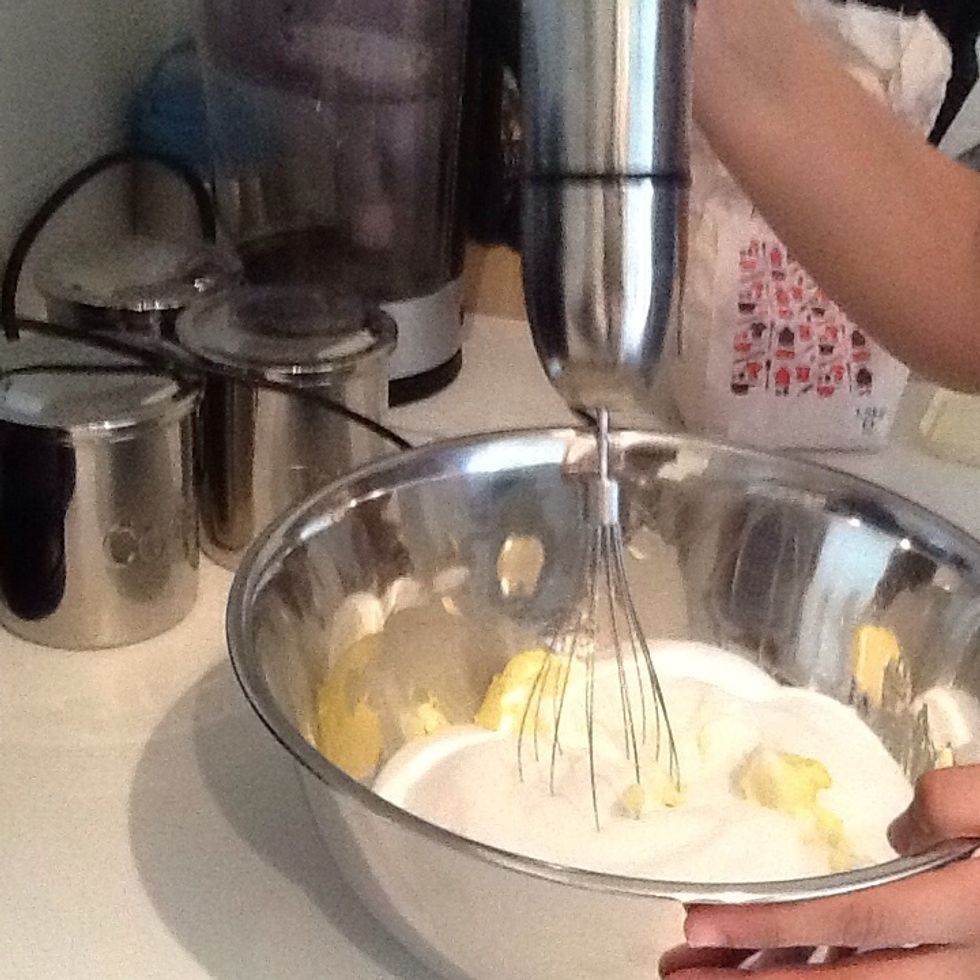 Using an electric whisk cream the butter and sugar together (3 min)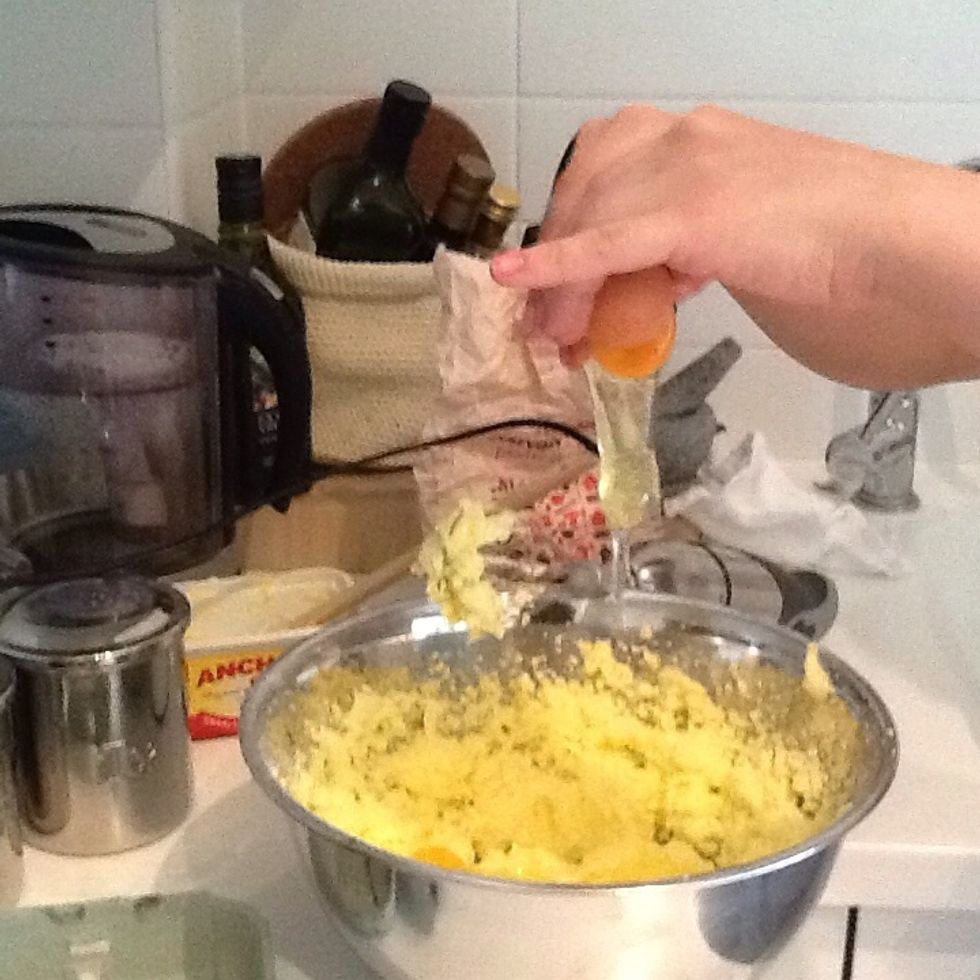 Gradually add in the 8 large eggs . (4 min)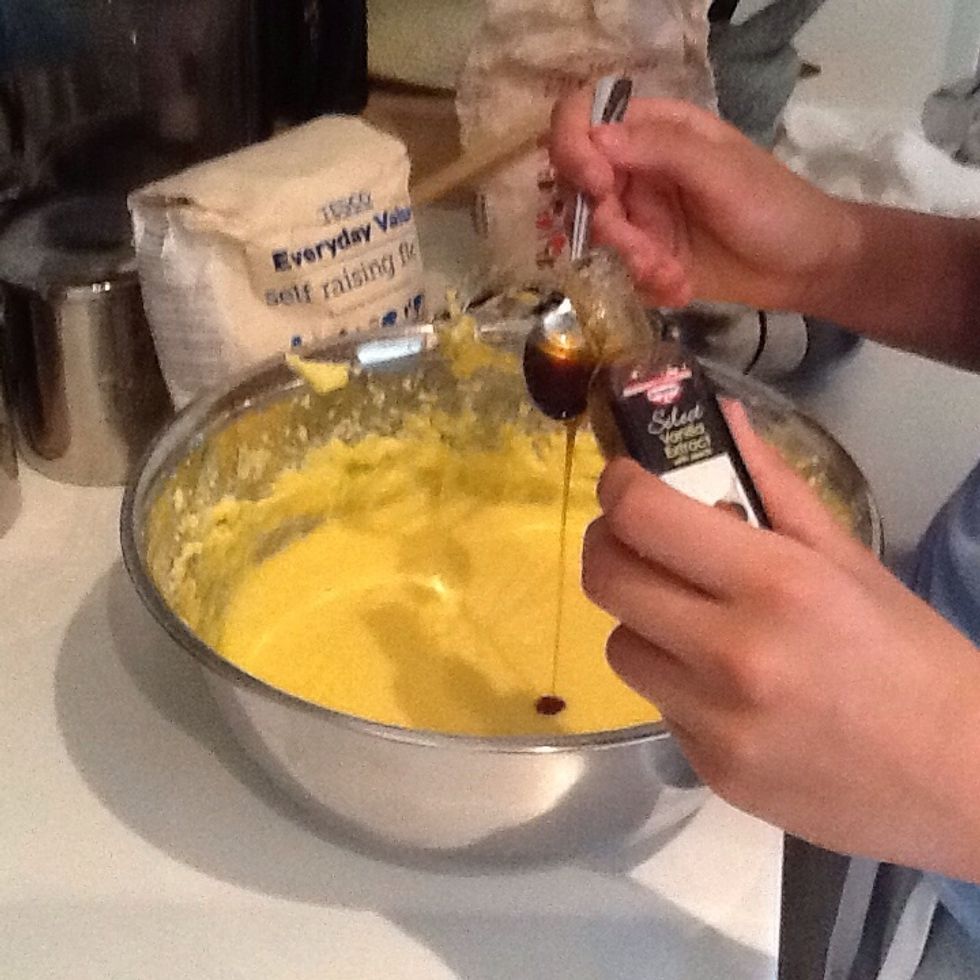 Your result now should be a fluffy and smooth mixture . Now add in 2 1/2 tea spoons of vanilla extractand stir it in with a spoon or the whisk while off. ( 1 min)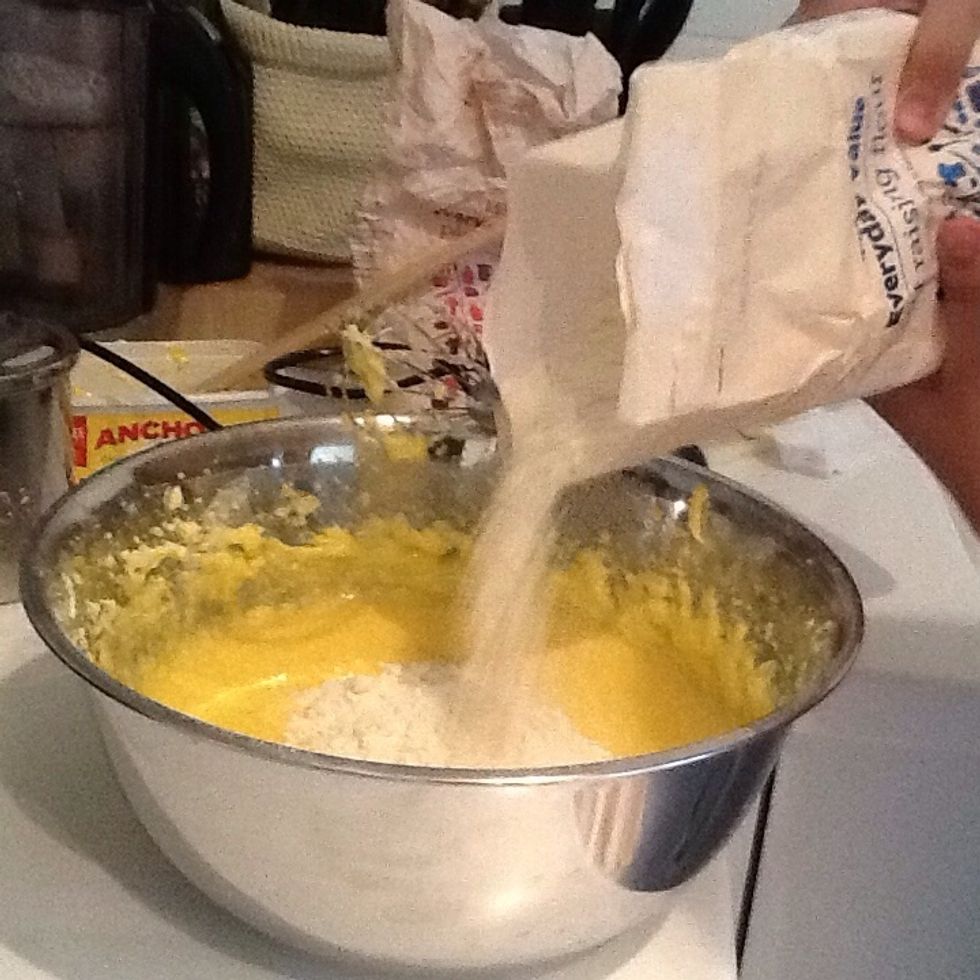 Then add in 500g of self raising flour and whisk it in scraping the edges ensuring there are no clumps in the cake mixture . (5 min)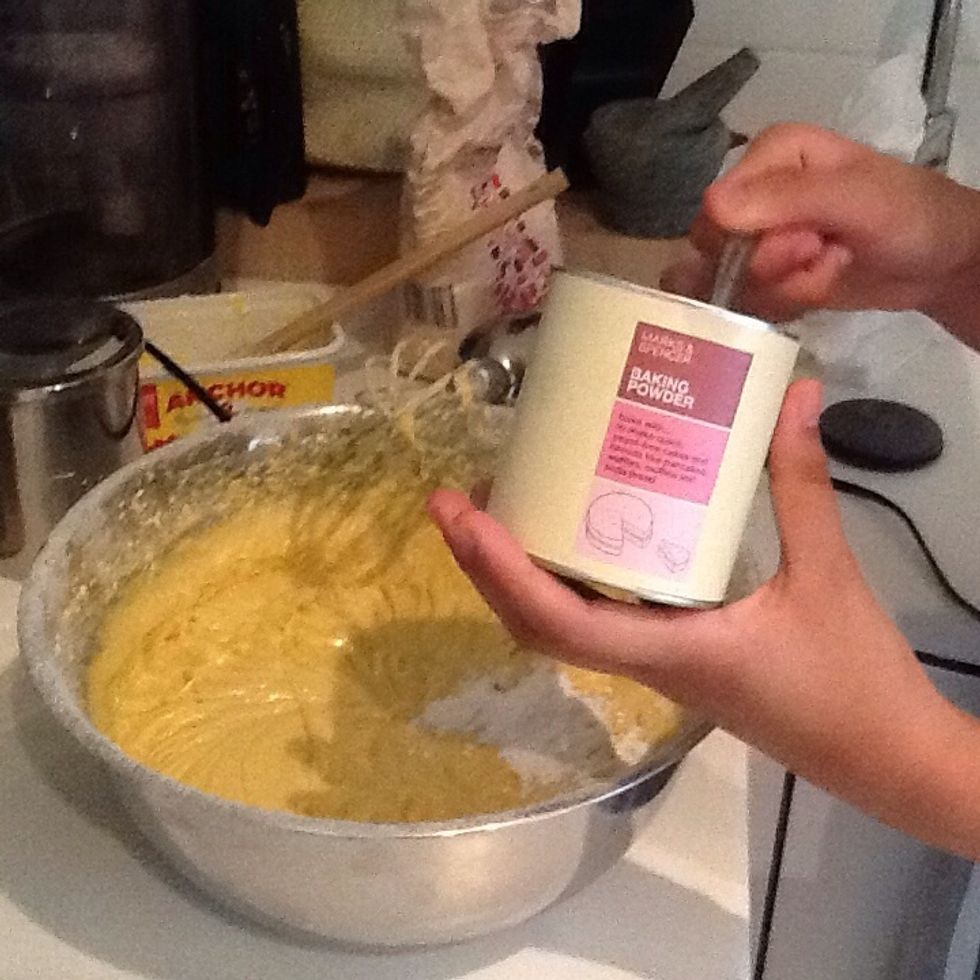 Lastly add 3 flat tea spoons of baking powder.(2min)
Whisk one last time ensuring it is a light, pale and fluffy cake mixture . (4-5 min)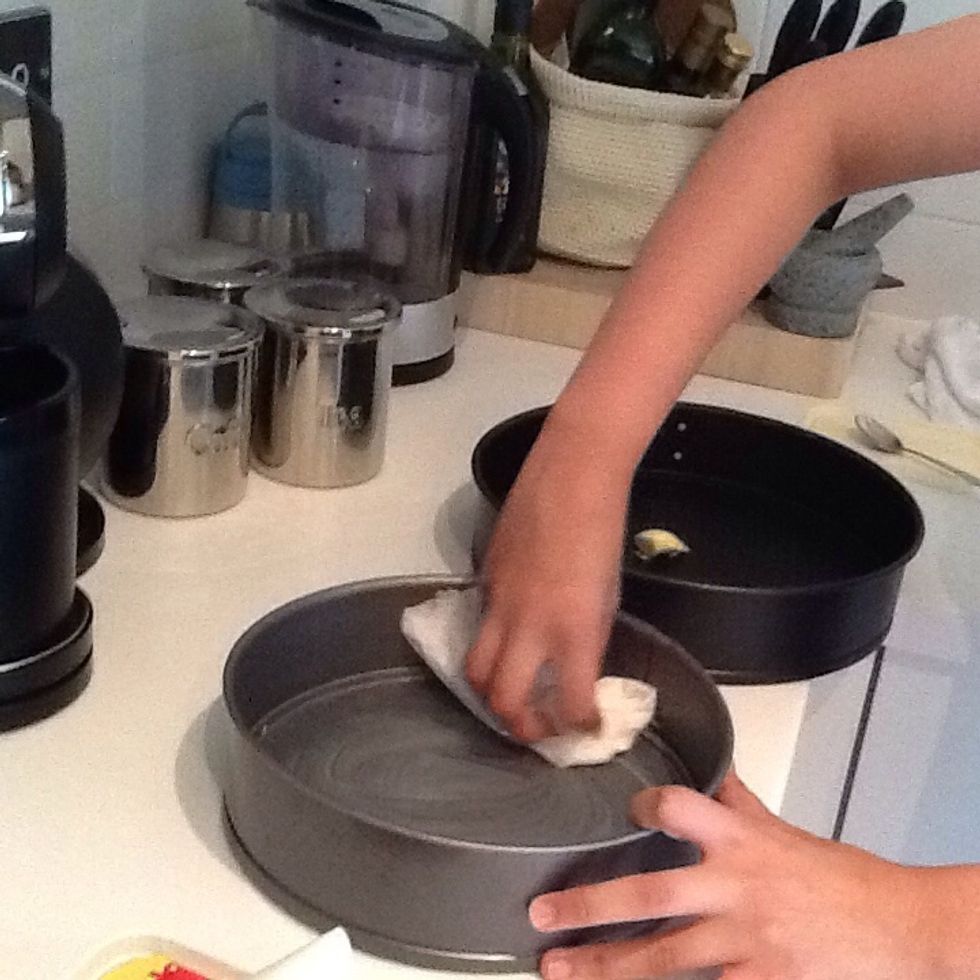 Grease the large and medium sized baking tins with butter also put flour on the base and sides of it so to cake later will come out easily . (5 min)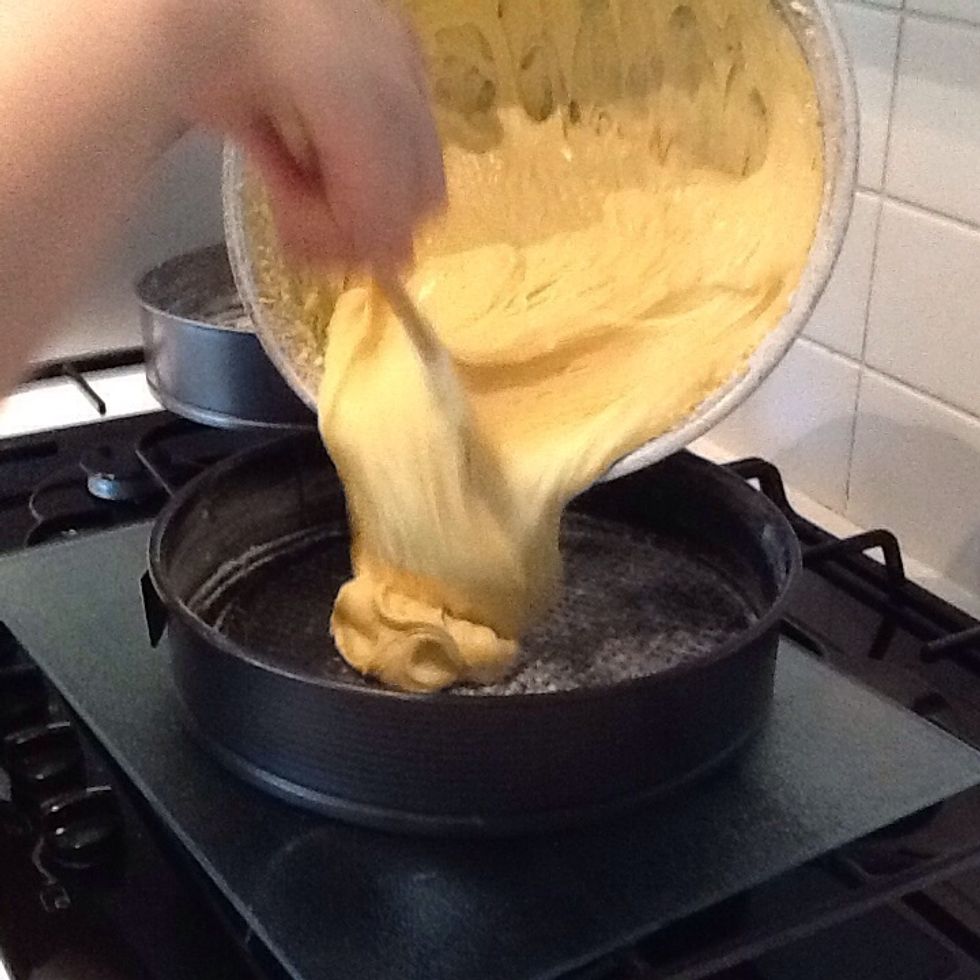 Divide the cake mixture evenly between the two cake tins filling them up 1/2 way in each tin. (2 min)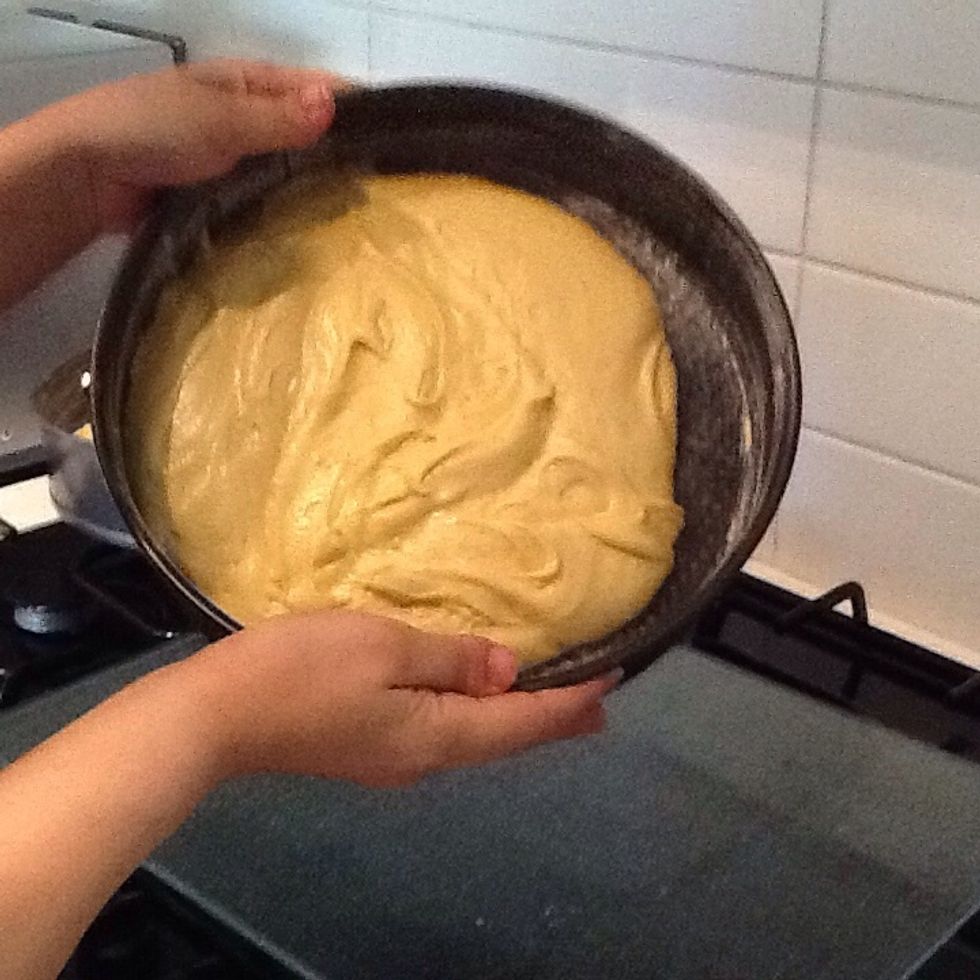 Tilt the baking tins to even the surface of the cake or using a spoon spread the cake mixture evenly. (3 min)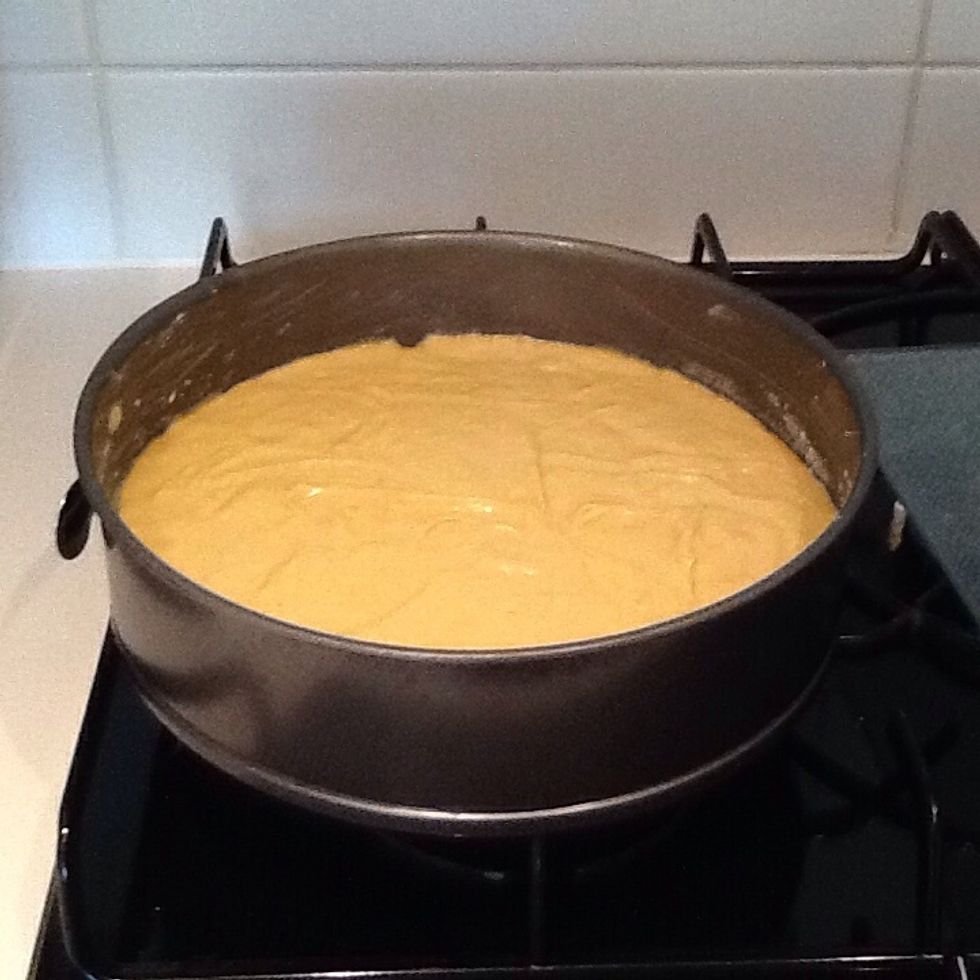 This is how it should look like befor going into the oven .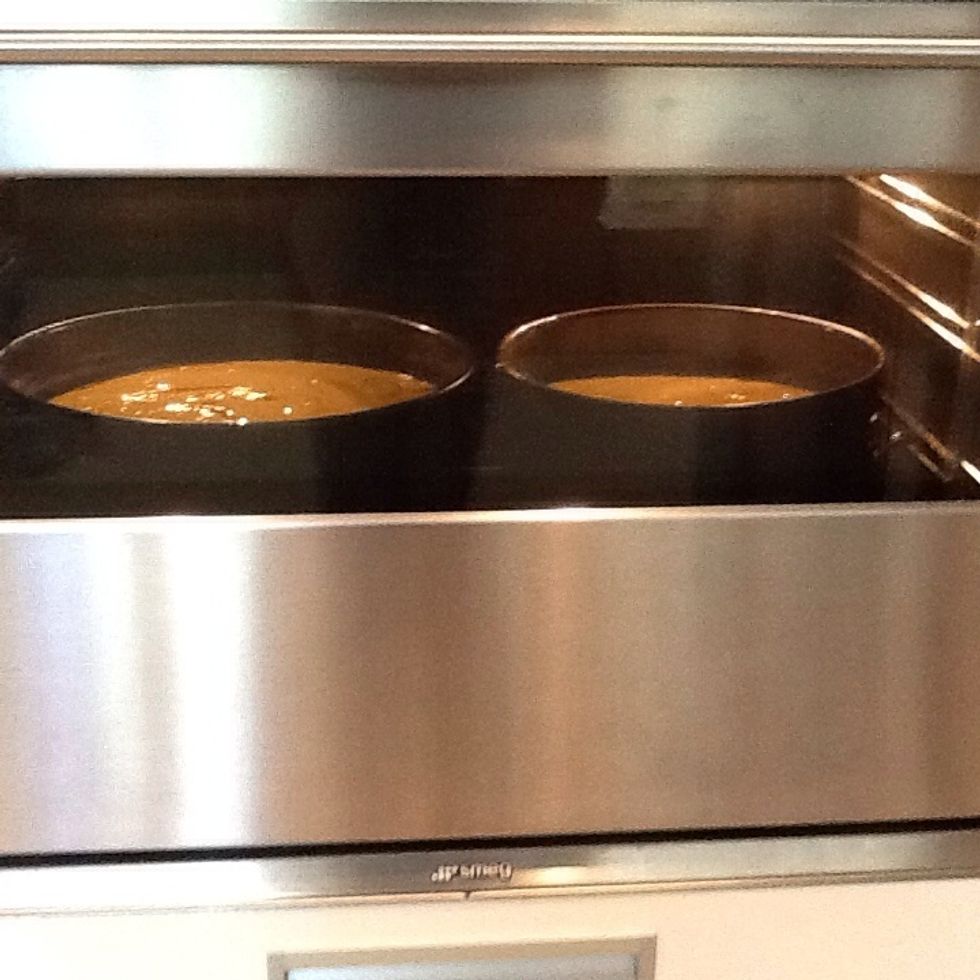 Bake the cakes in the oven for 30-40 minutes or until a medium brown . While the cakes are baking cleaning up your baking area fro the decoration stages will save a lot of time.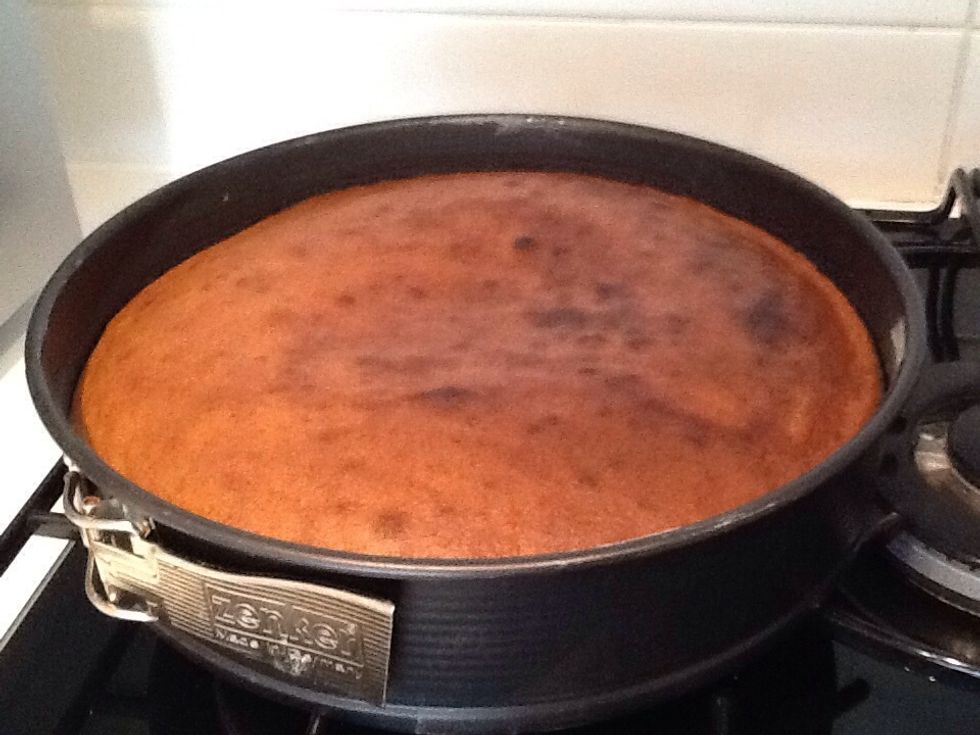 This was my end result yours might be lighter or darker however the colour does not matter because it will be covered up at the end as long as it is not burned the cake should be fine.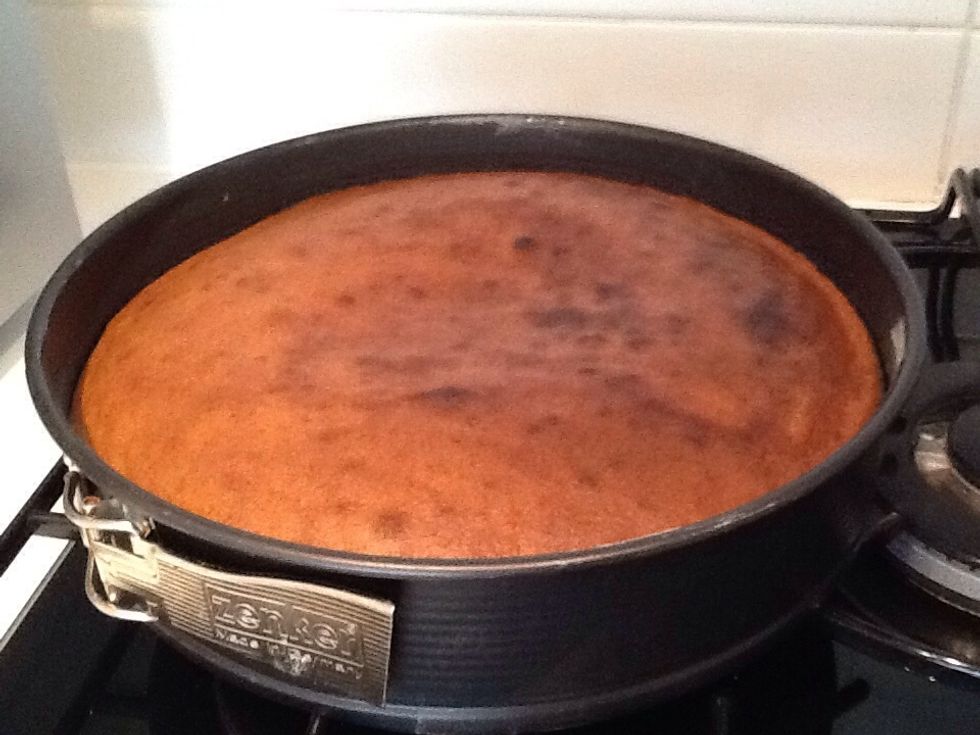 Let the cake cool for 5 minutes on the tin and then take it out of the tin and place it out on a cooling rack or if your tins side can come of leaving the base do that. Then let it cool completely.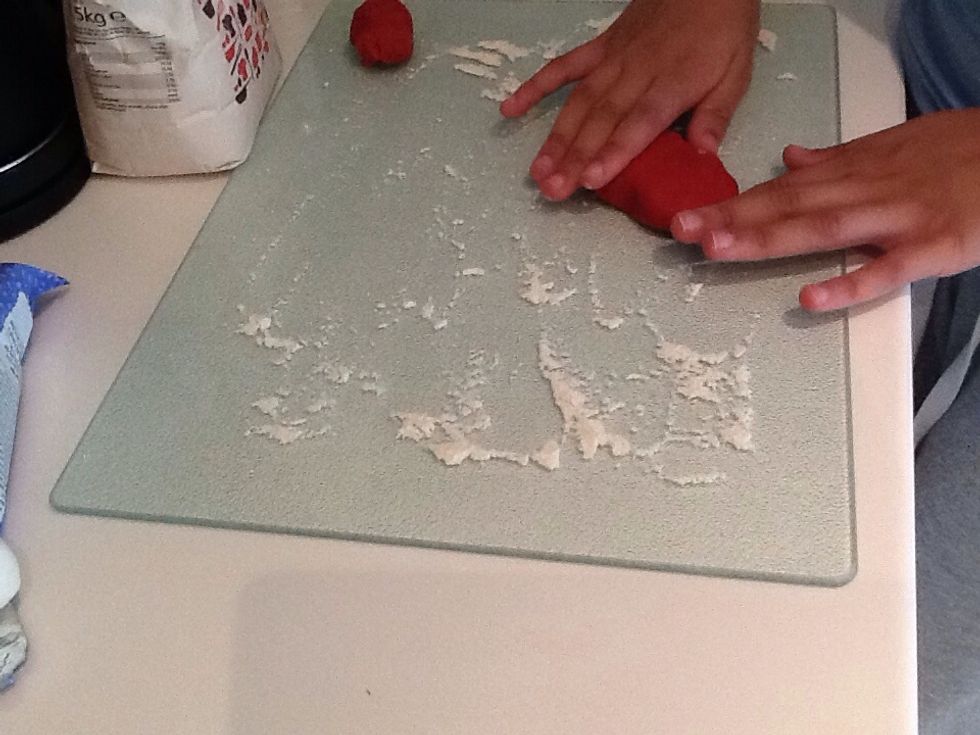 While the cake is cooling down you can make your decorations. I'm making two guitar using red white black and brown icing . I'm also using black tubed gel icing .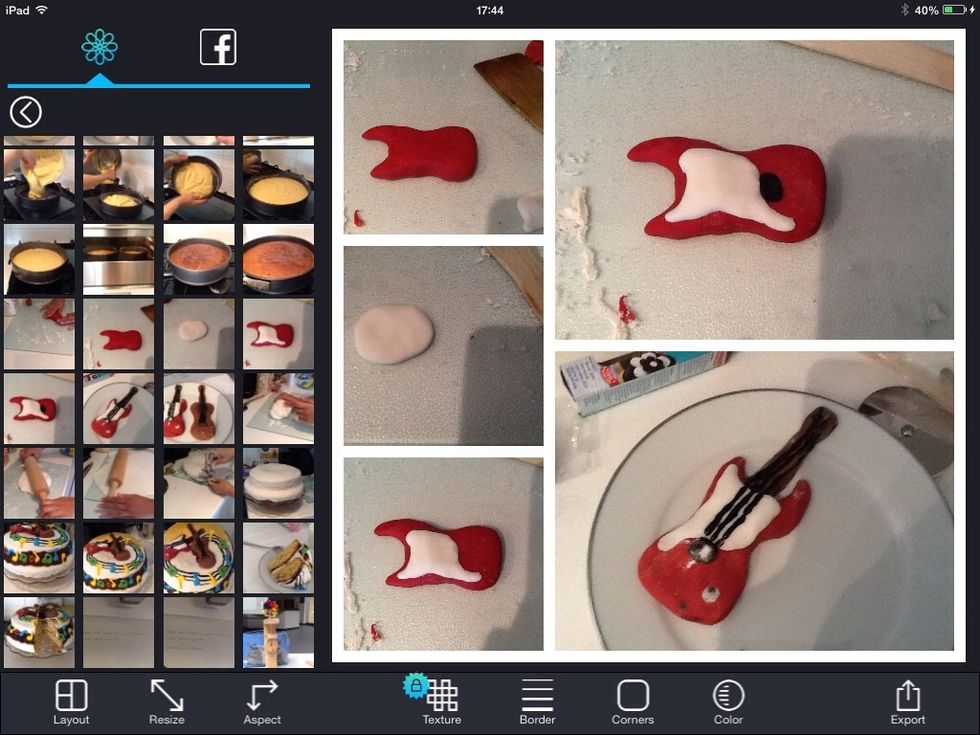 These are easy steps to follow showing you what shape and colour each bit is. Using this same type of method I made another guitar.(30 min all together)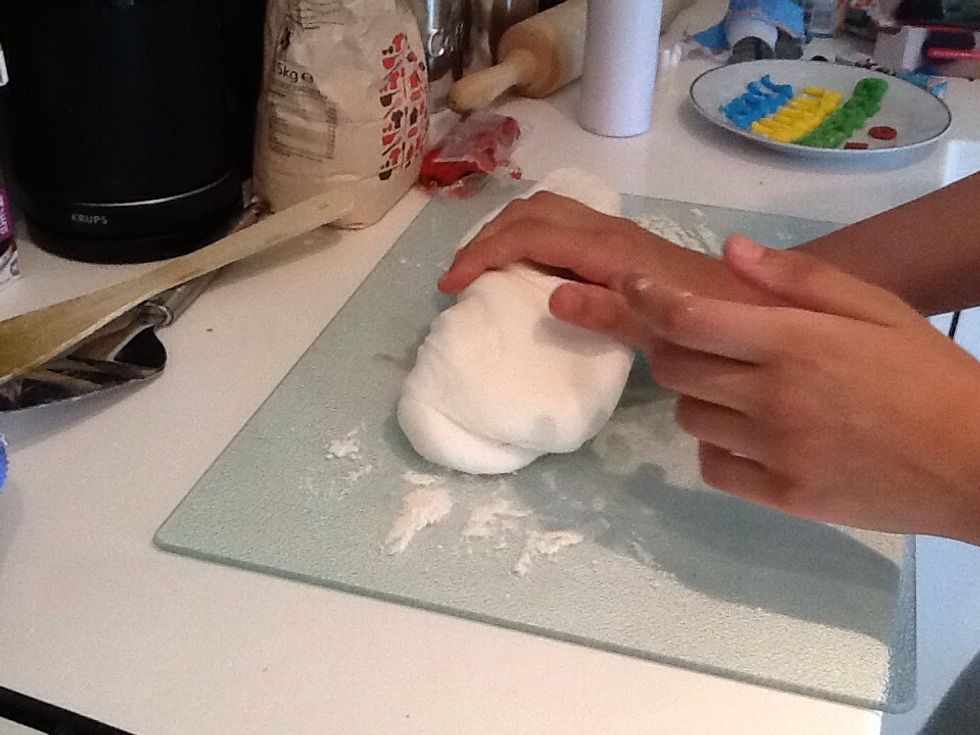 For the fondant icing kneed a large amount of white fondant icing until soft .(5min)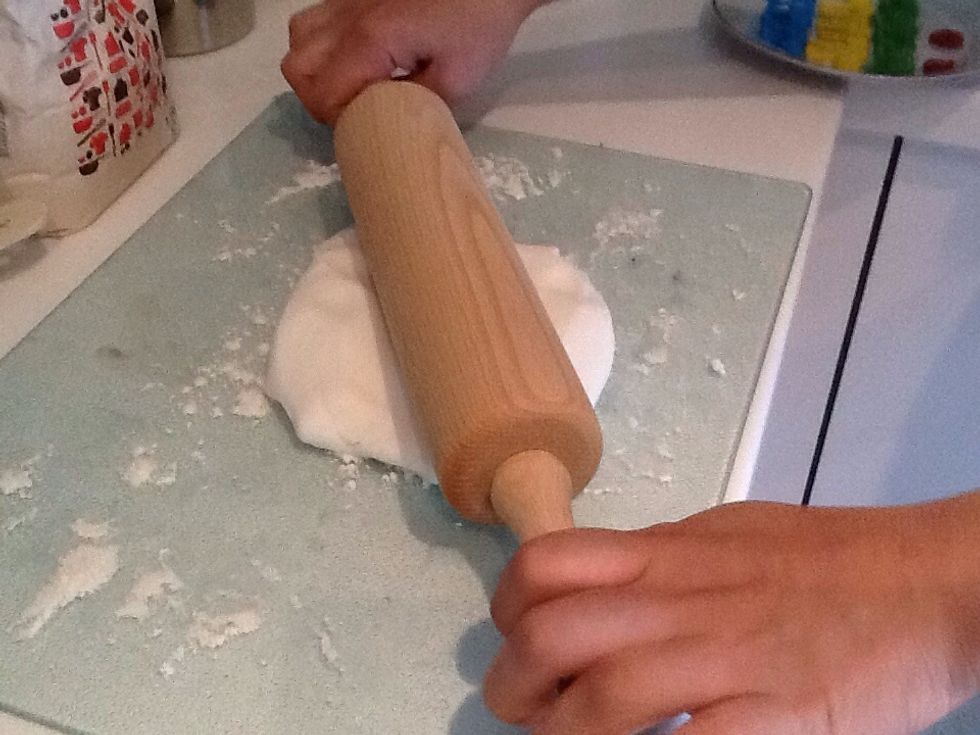 Then using a roiling pin roll out the icing one way a time until about half an inch thick and enough area covering the whole cake(3min)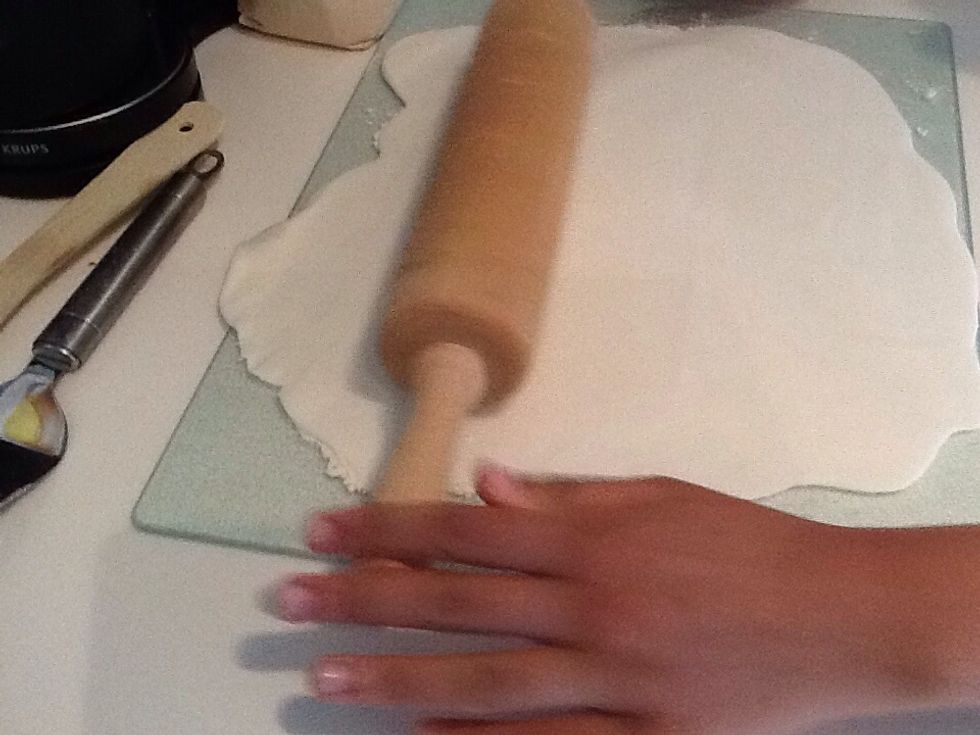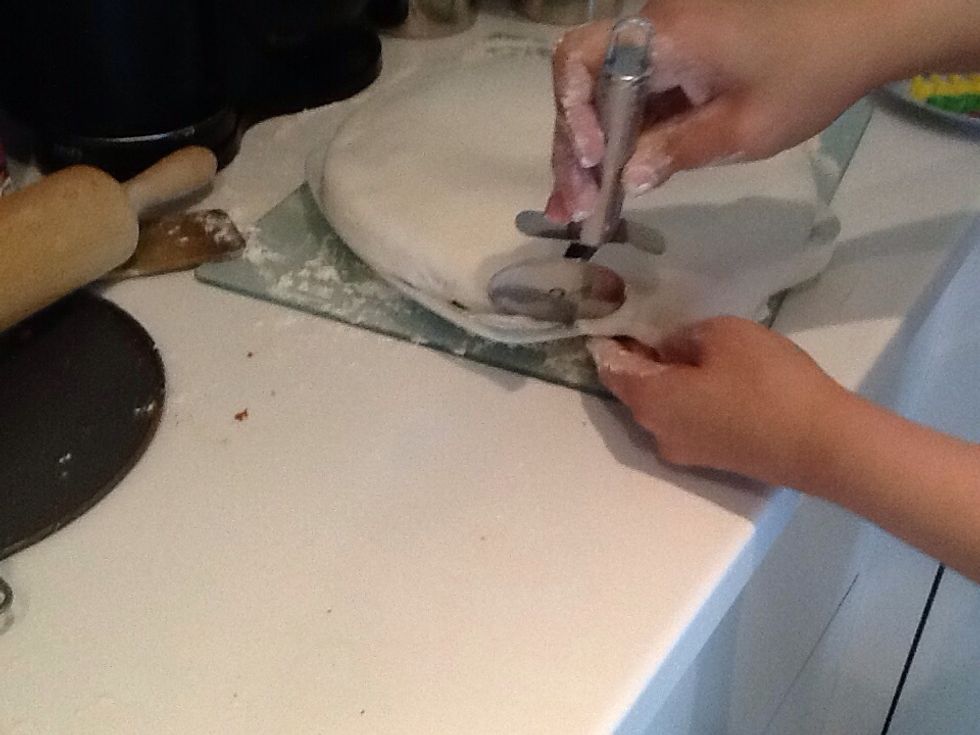 Slowly lay it over the cake starting with one side. Smoothen the icing making sure there are no wrinkles. Then using a knife of pizza cutter and cut of the rest repeat this for the next layer.(3min)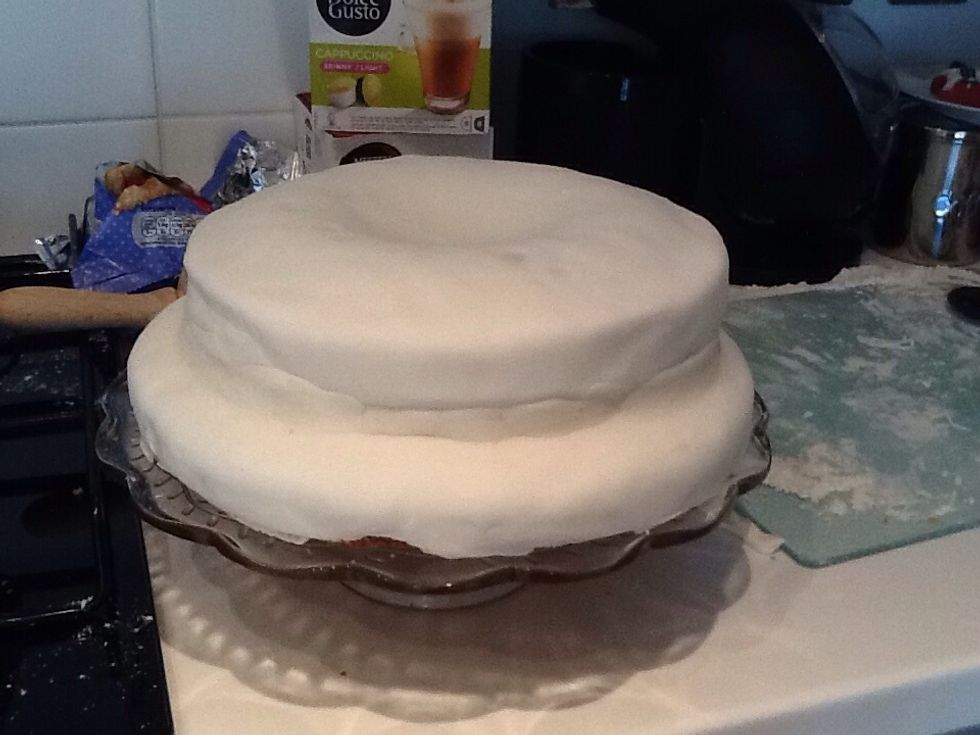 Now you can put them together (2min) . Using the red yellow ,green and blue icing I made little musical notes (10 min) for the decorations I also used chocolate butter icing and a shine gold spray .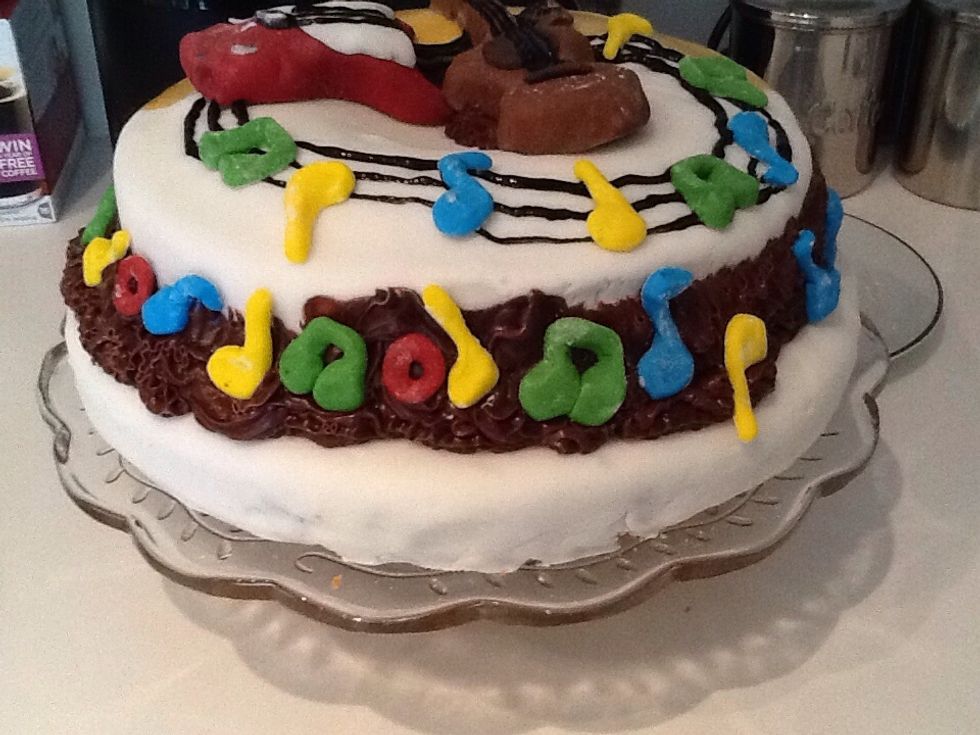 For the butter icing I creamed 350g butter and 700g of icing sugar together then I added 2 tea spoons of coco powder (7min) .A cheap tip is that if you don't have piping bags just buy ready.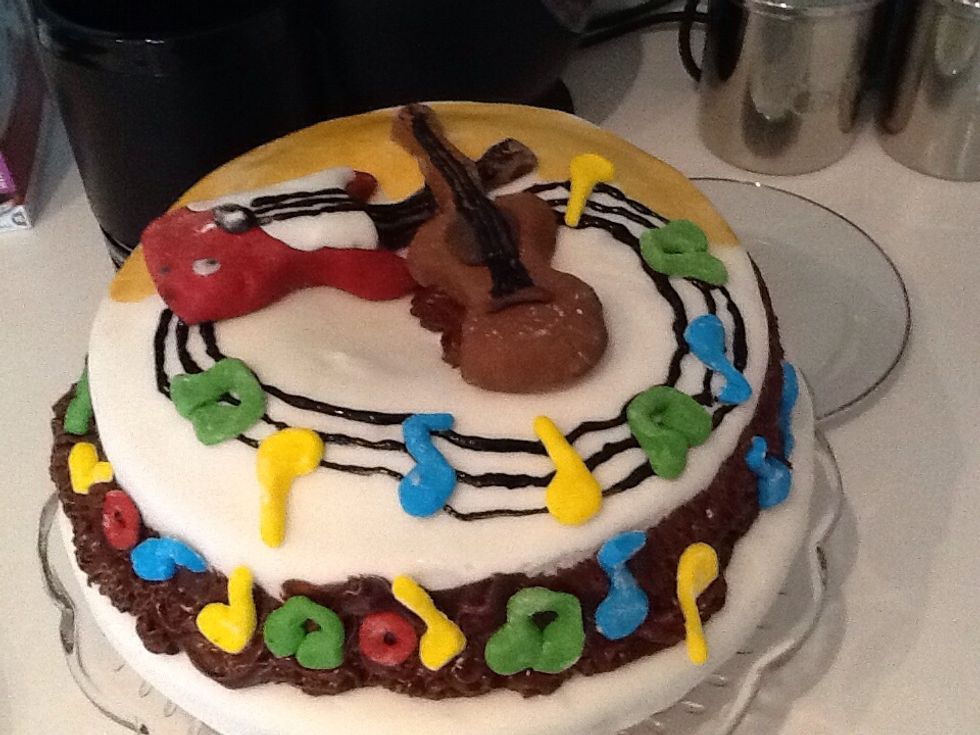 This was my end result I used the black gel icing to put the music notes on and I also used the butter icing to put the music notes on and for a nice effect I added gold above the guitars .(15min)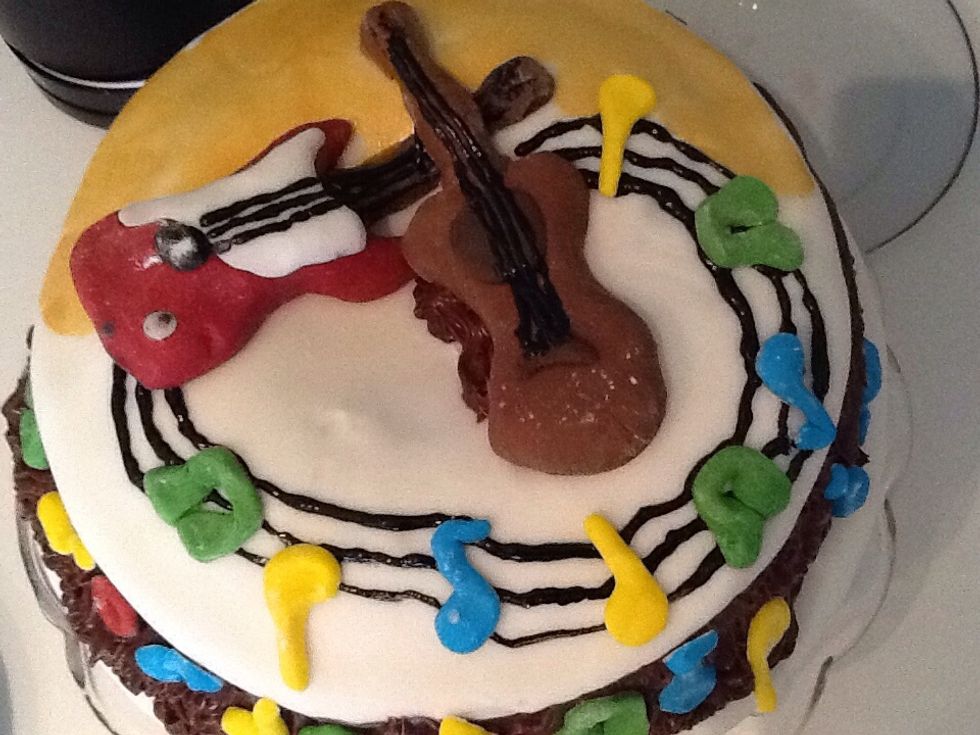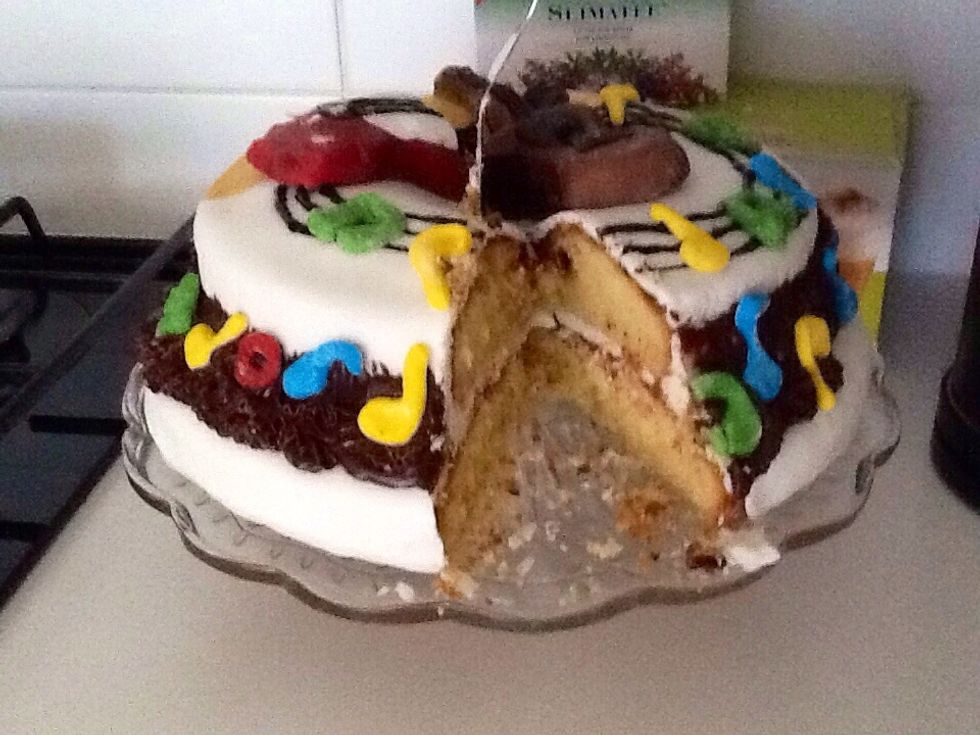 This was how the inside looked It was also really yummy . 😀
Ingredients
850g unsalted butter
500g caster sugar
8 large eggs
2 1/2 tea spoons of vanilla extract
500g self raising flour
3 tea spoons of baking powder
Coloured icing
White fondant icing
Black gelled tubed icing
Shine gold spray
700g icing sugar