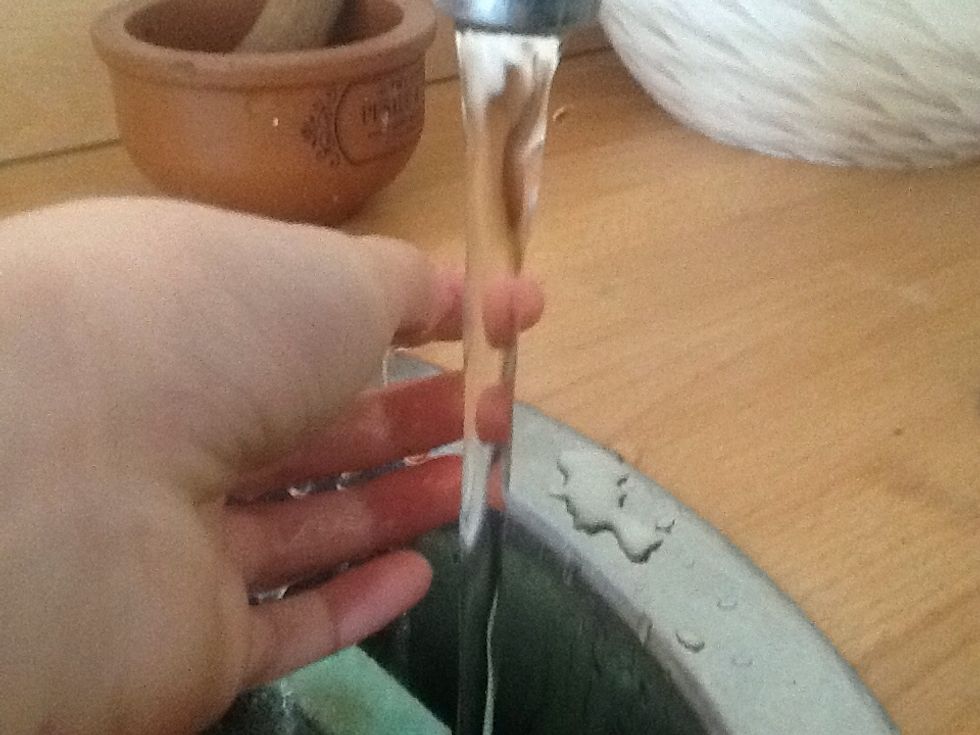 First things first wash your hands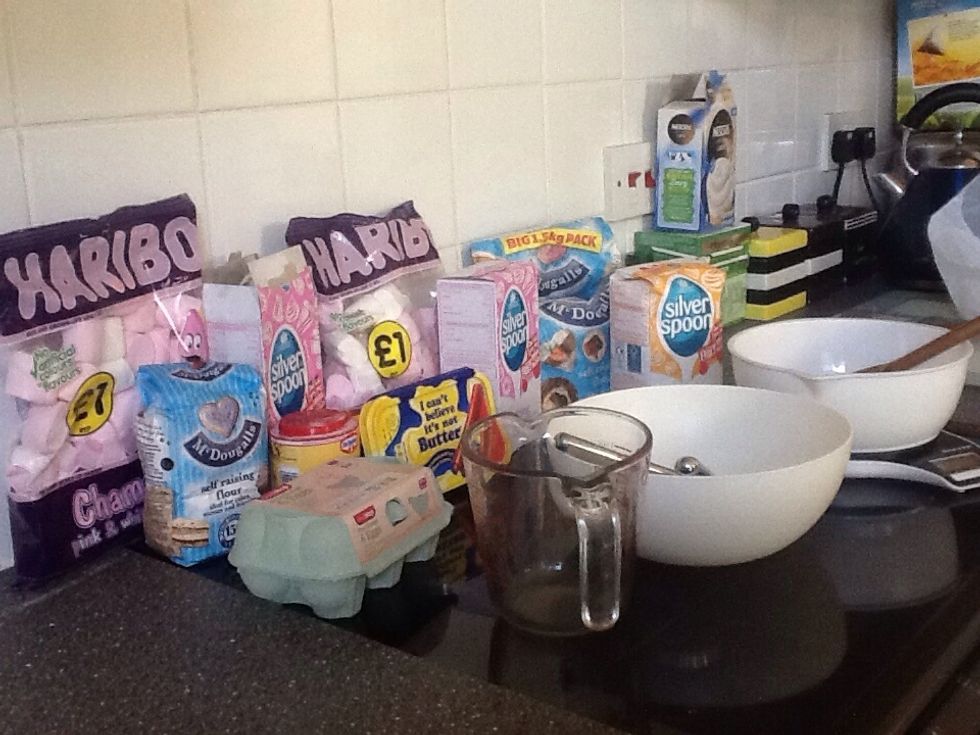 Gather your equipment and ingredients.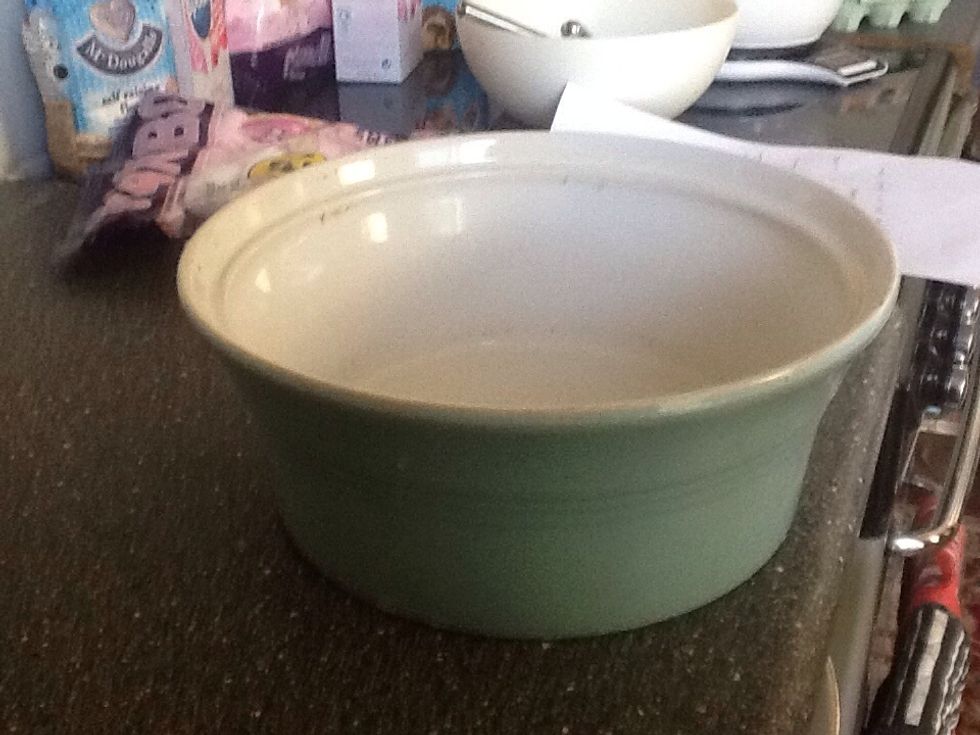 Grab a large microwaveable bowl.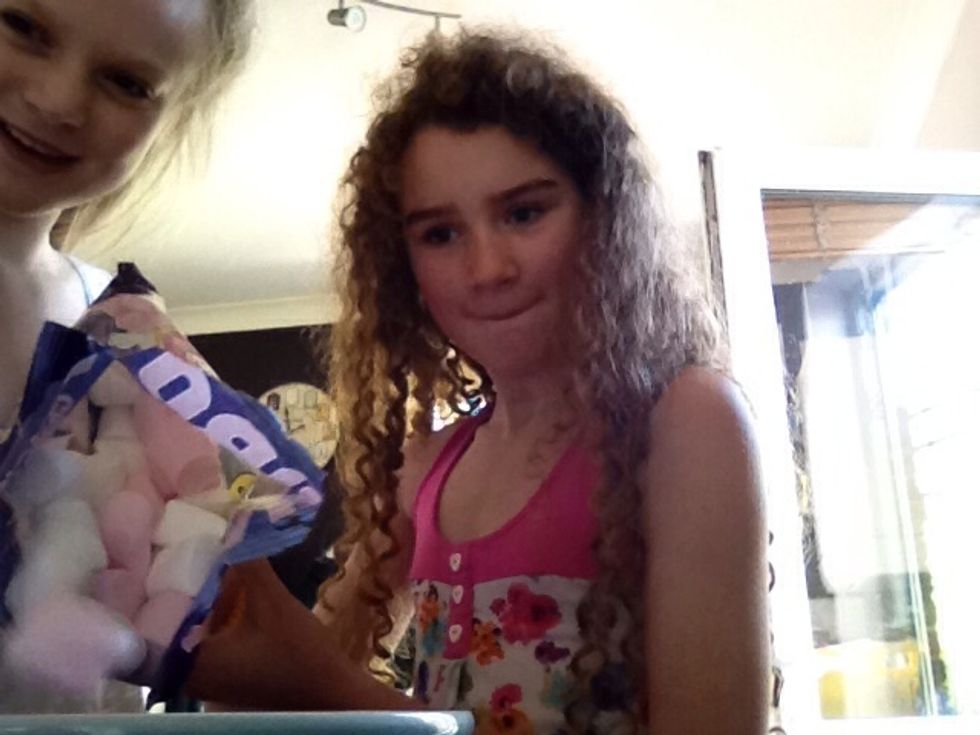 Pour in the marshmallows, they should fill the bowl.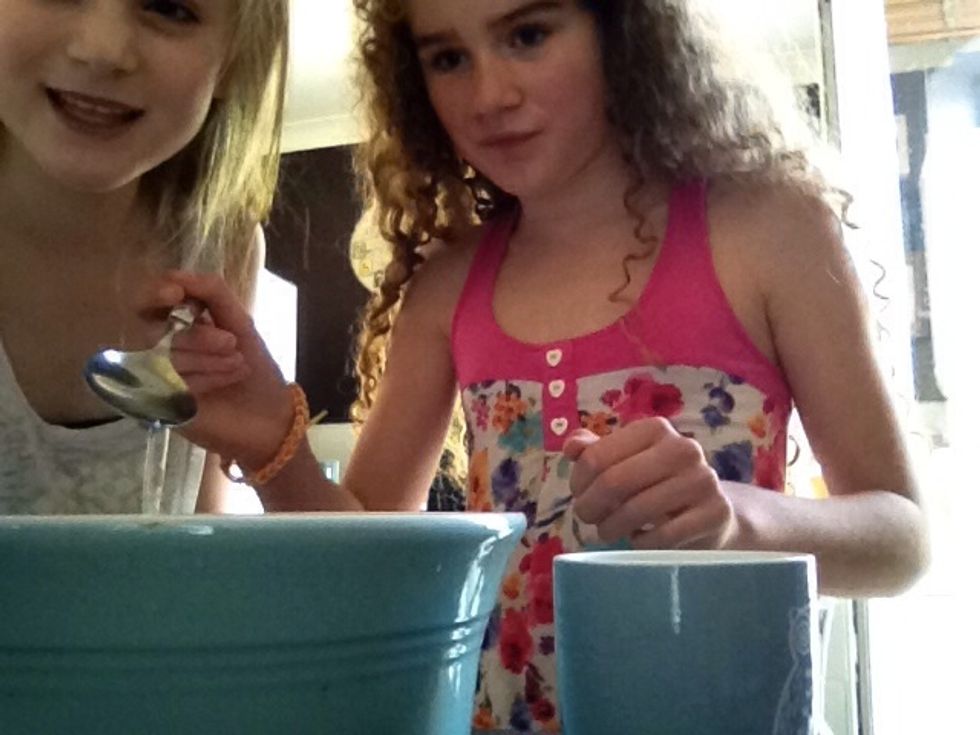 Next add 2 tea spoons of water.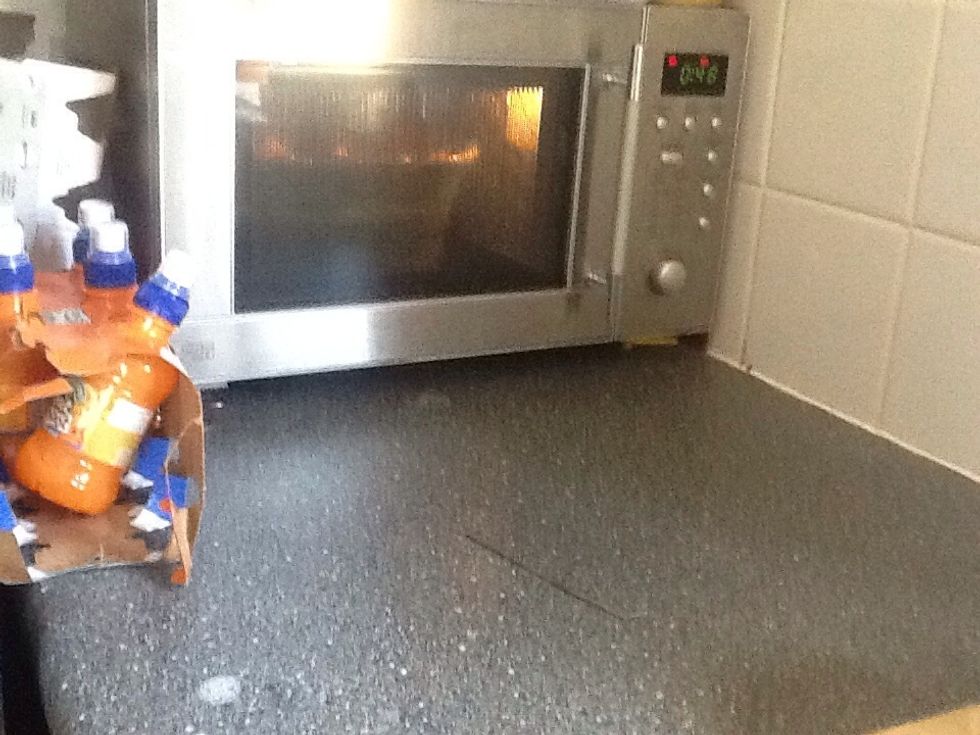 Put the marshmallows in the microwave for 2-3 minuets.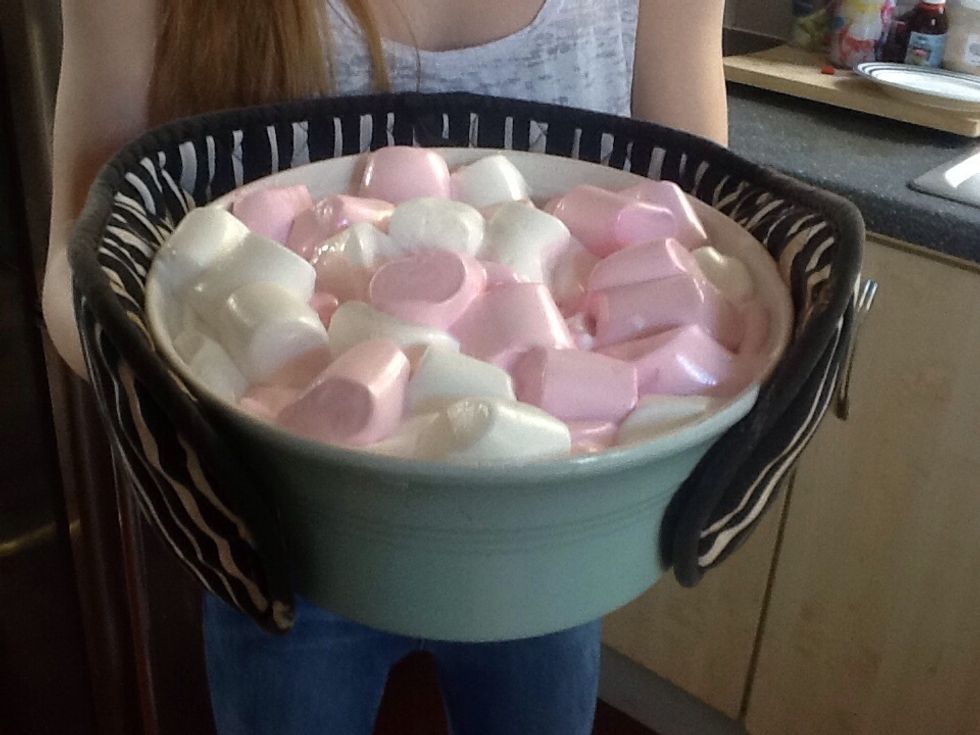 Your marshmallows should have expanded and now look like this.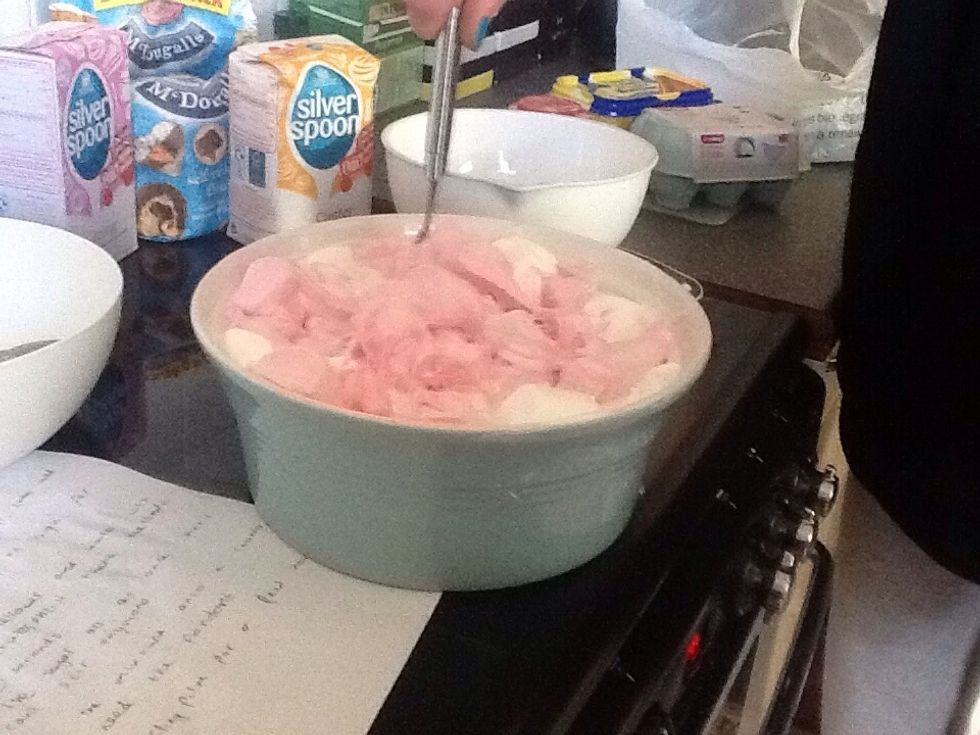 Stir your marshmallows together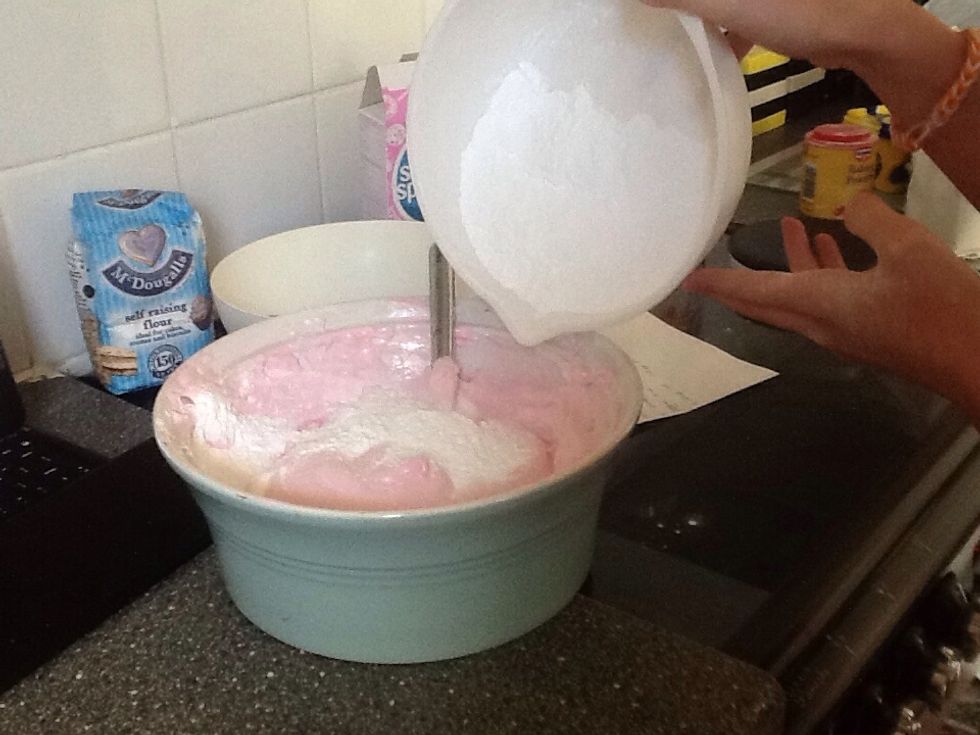 Then add your caster sugar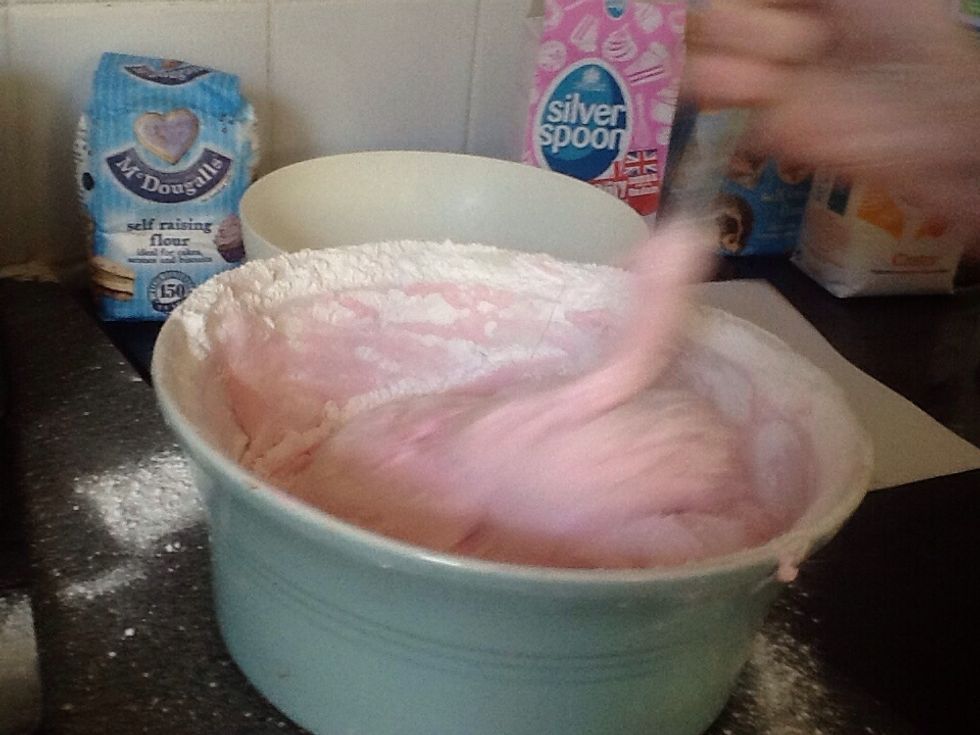 Then stir it all together
Next knead the fondant, if sticky add more sugar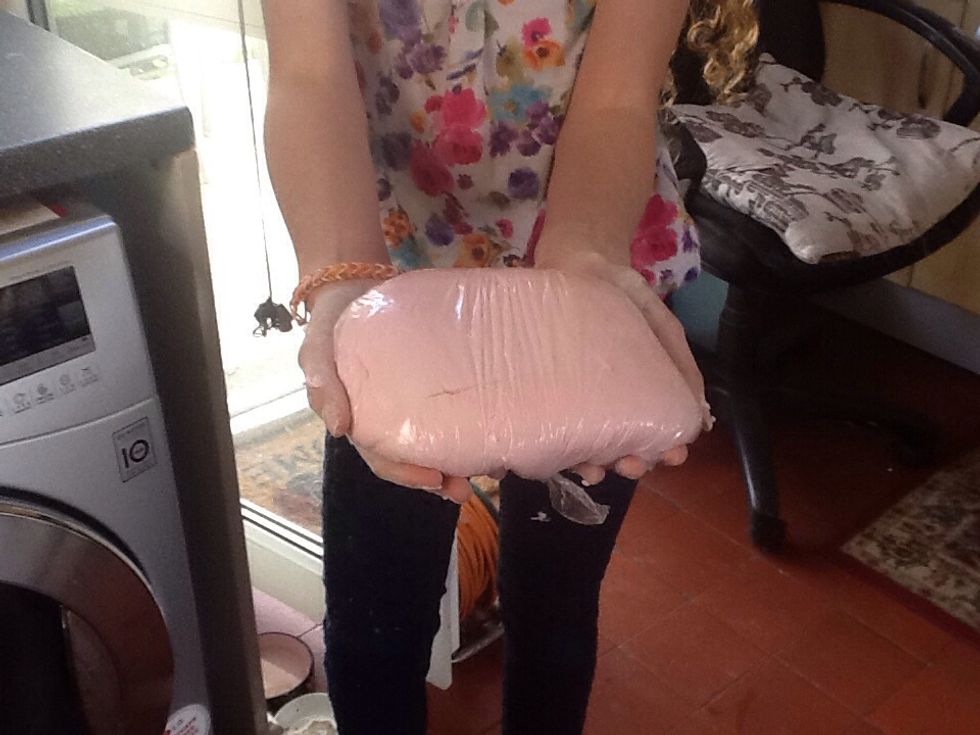 Then wrap in cling film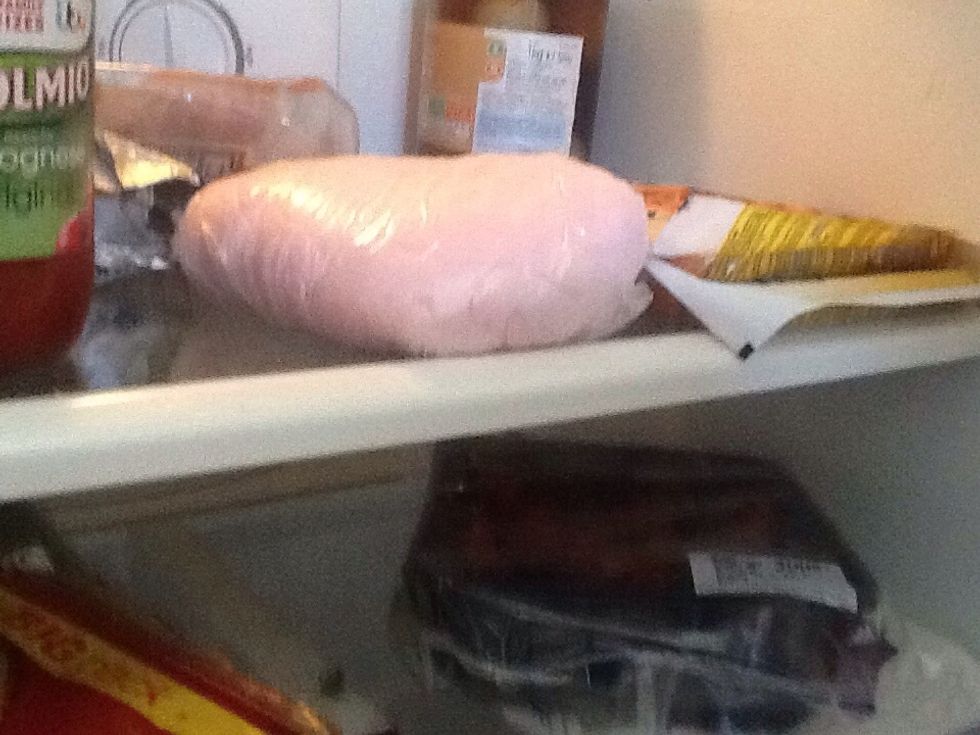 Then put in the fridge to cool while you make the cake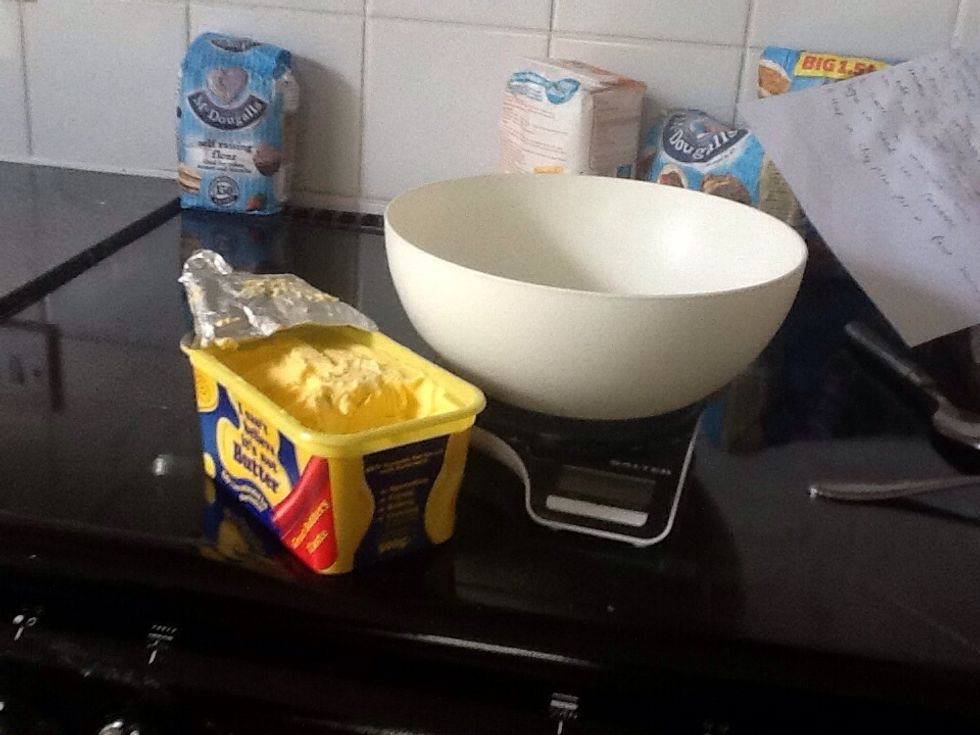 Get out a large mixing bowl and add 240 grams of butter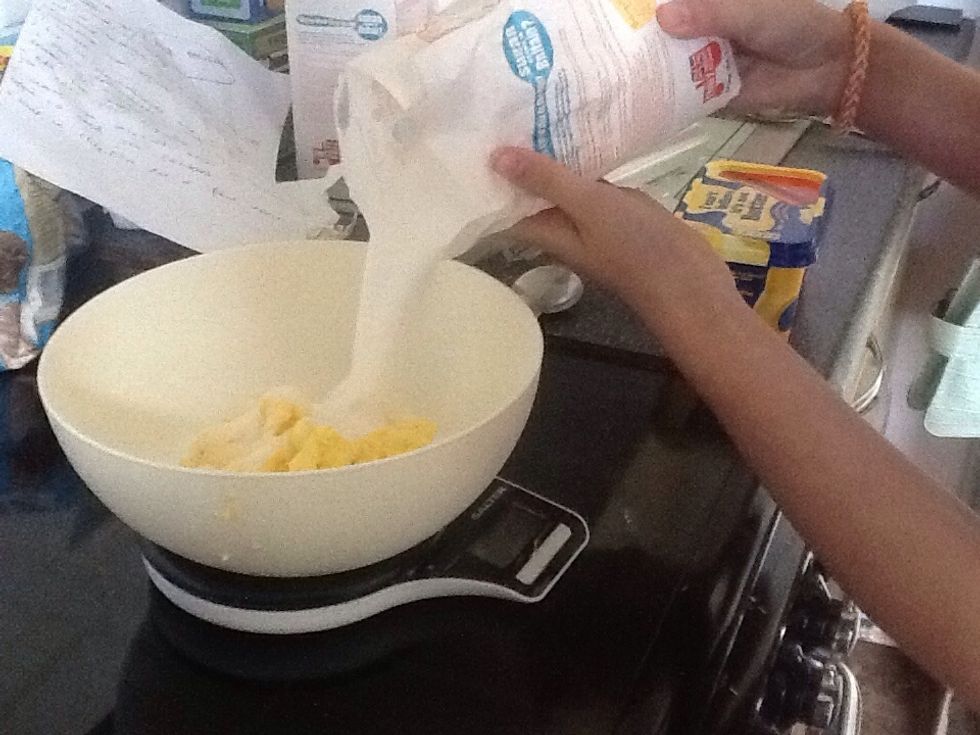 Next pour in 250 grams of caster sugar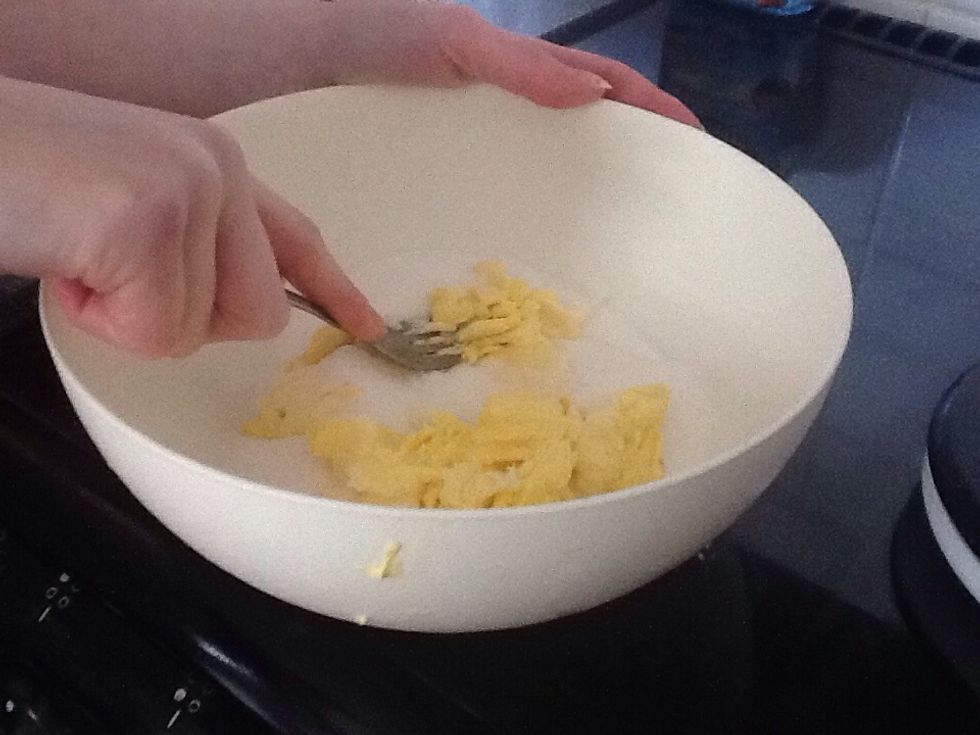 Cream the butter and sugar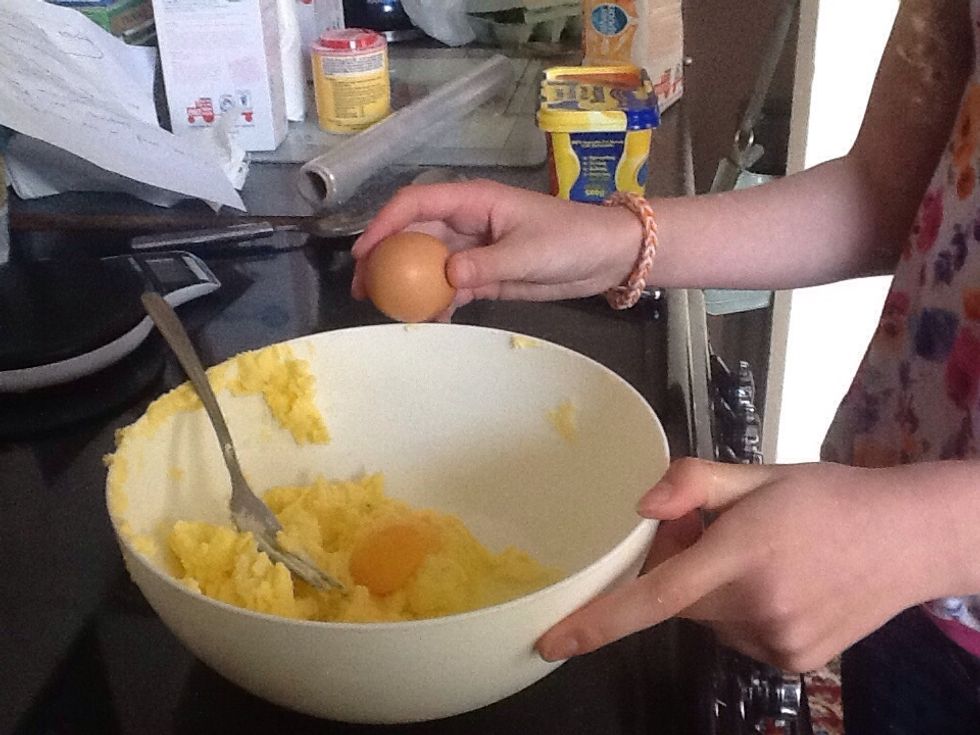 Then crack 2 eggs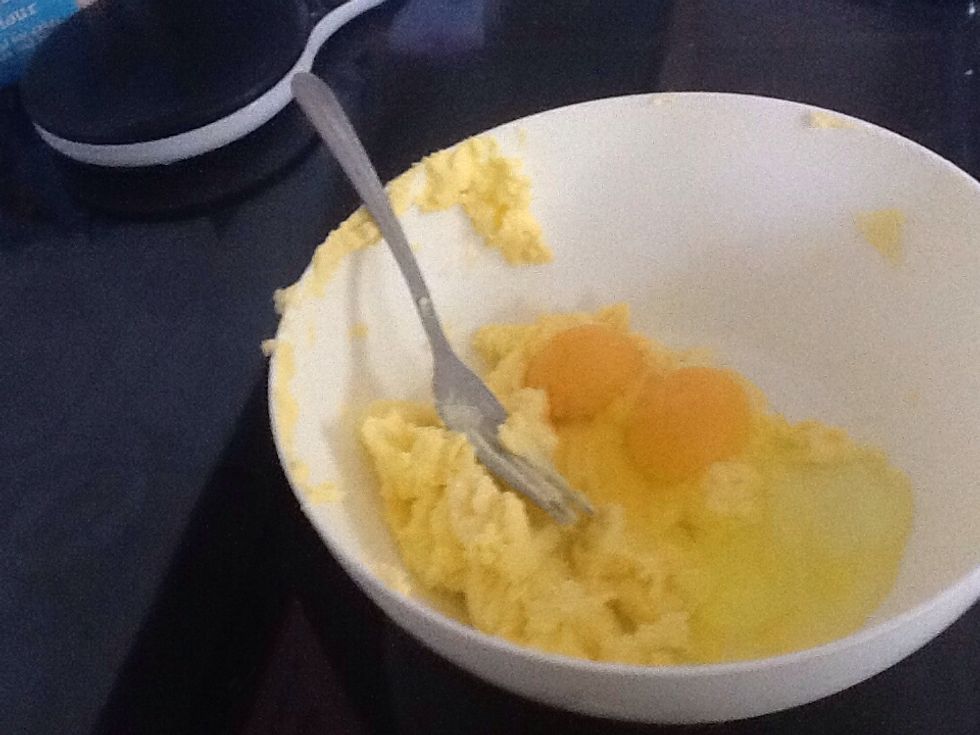 It should now look like this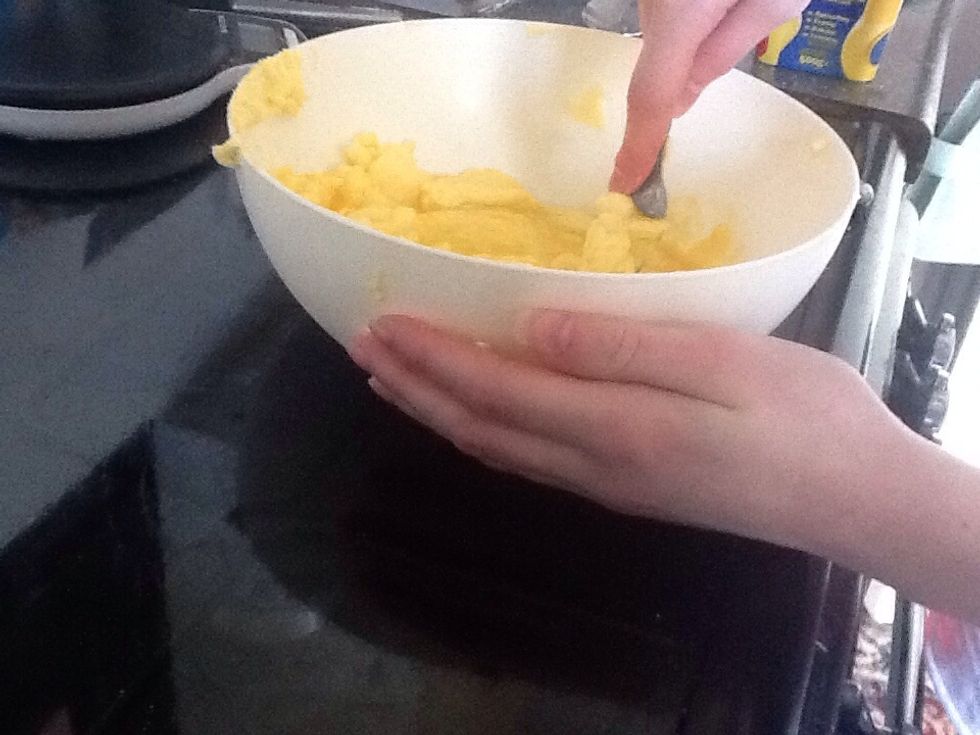 Begin to stir.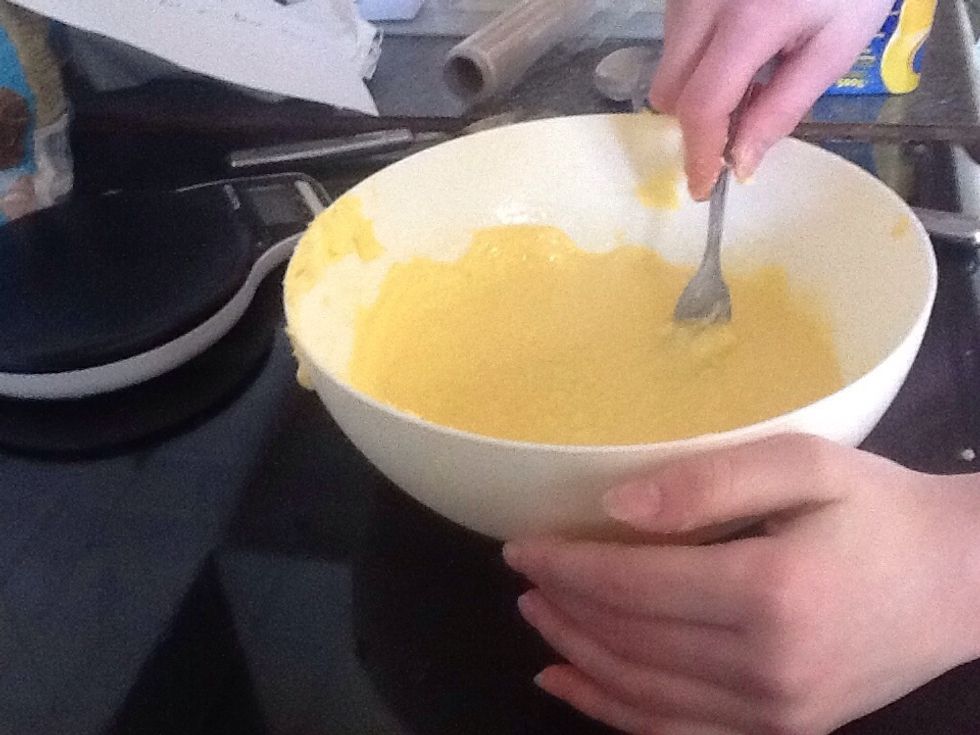 After stirring for a while your mixture should look like this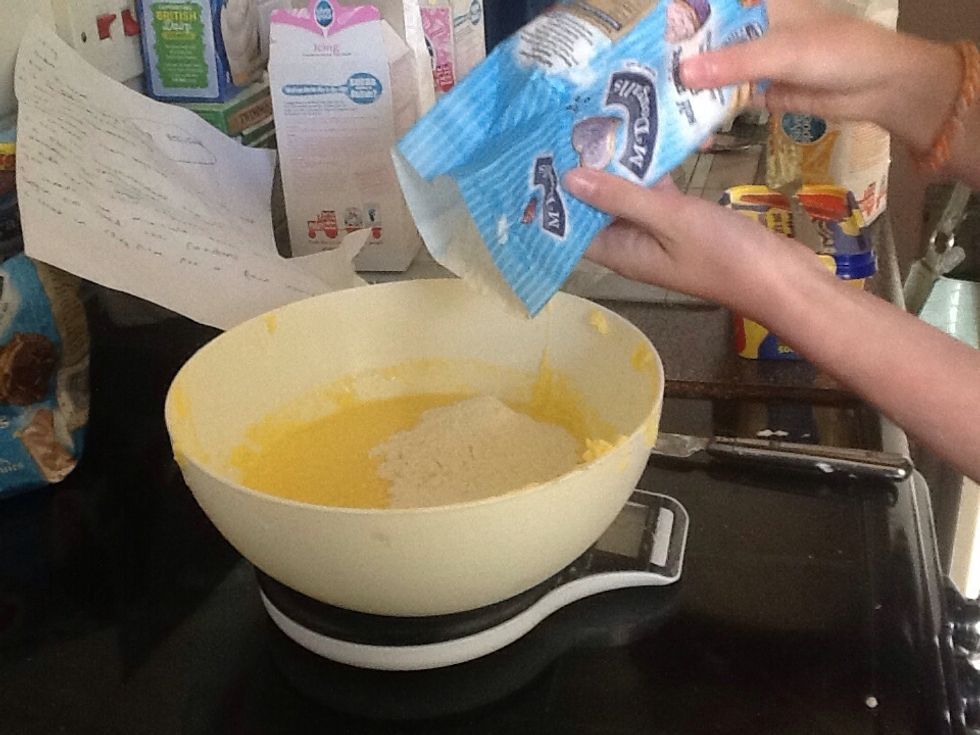 Now add 250 grams of self raising flour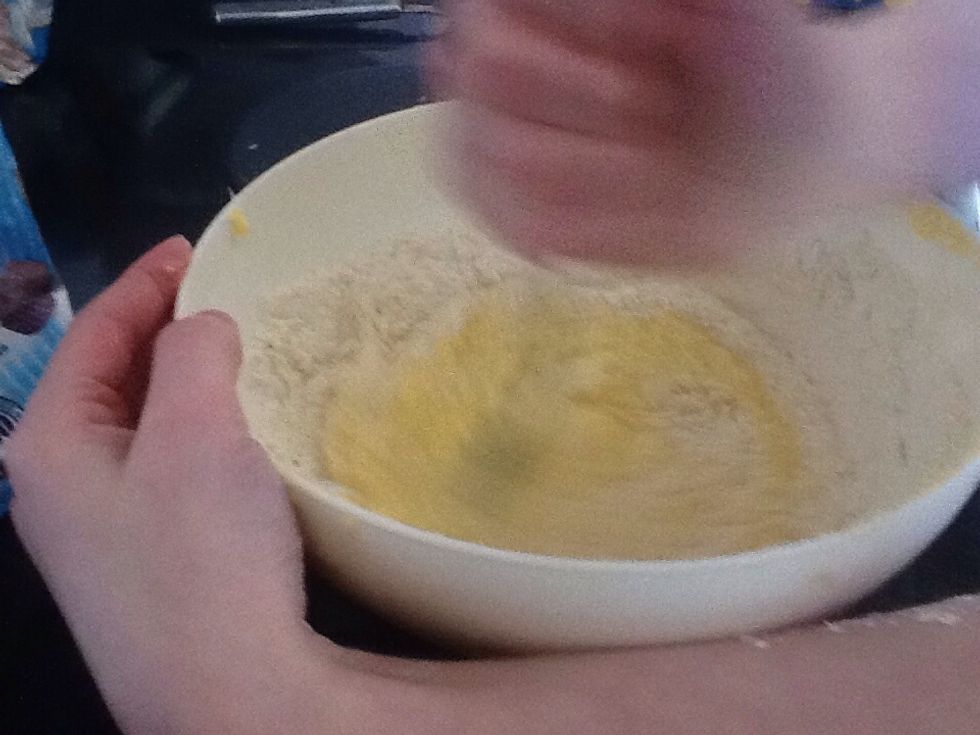 Stir all the ingredient together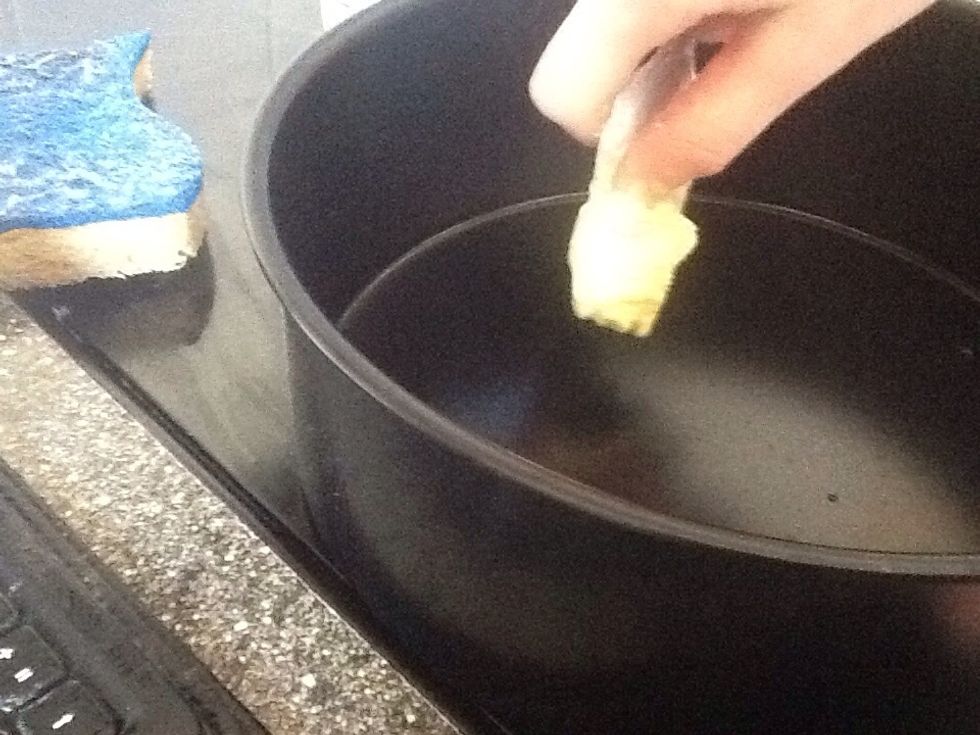 Next grab a piece of butter and place in the baking tin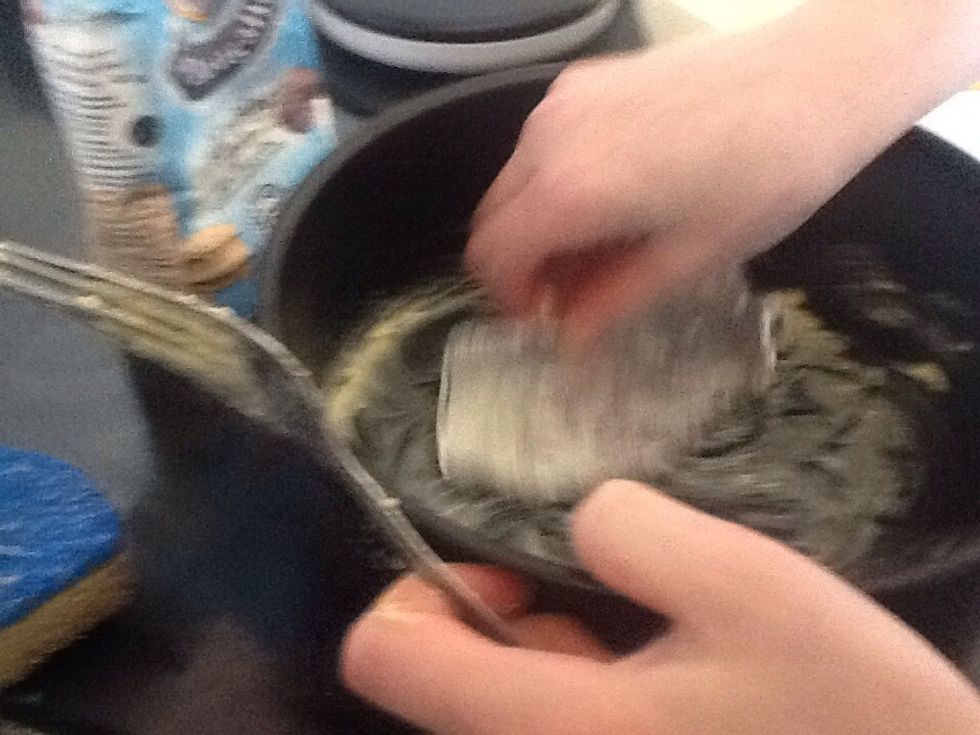 Use a piece of poly roll to cover the tin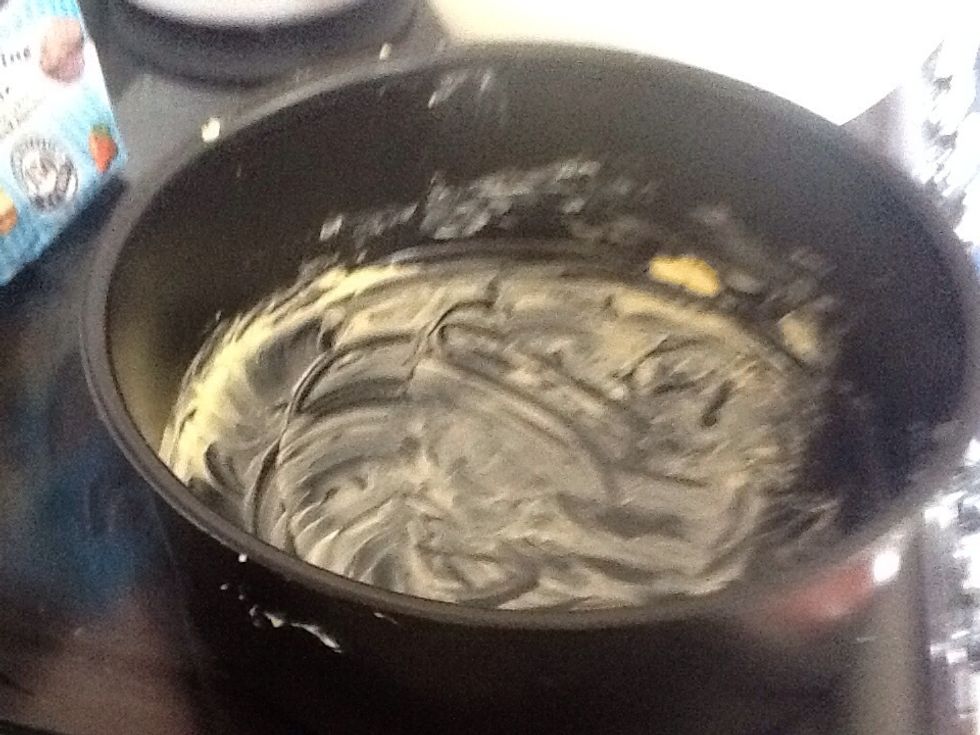 Once finished it should look like this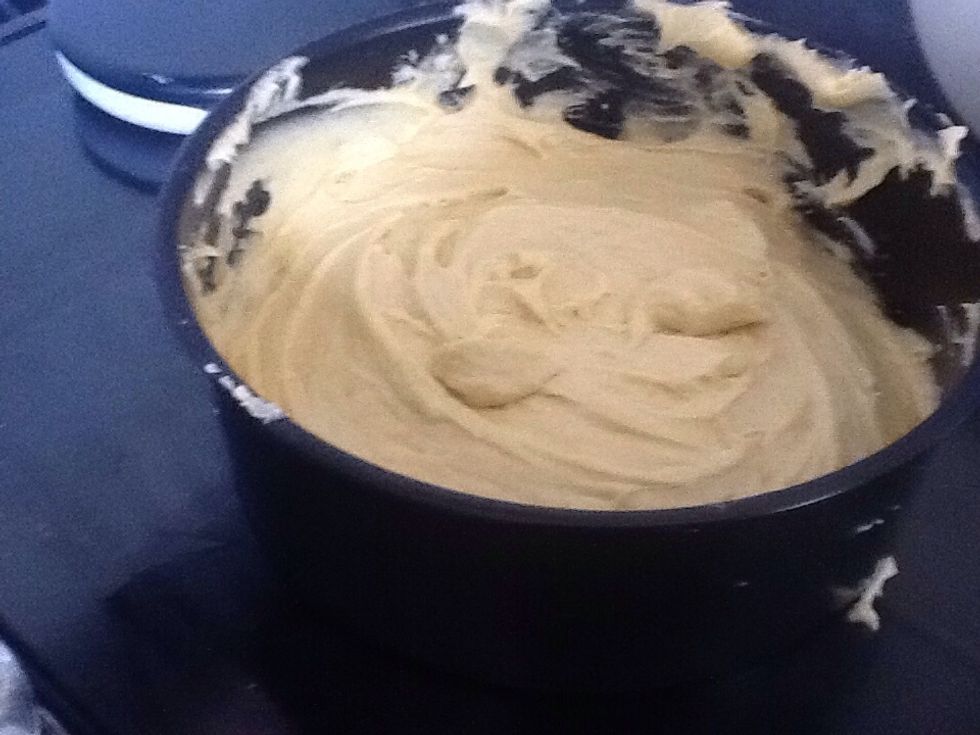 Next scope out the mixture and cover the tin in it, making sure it is even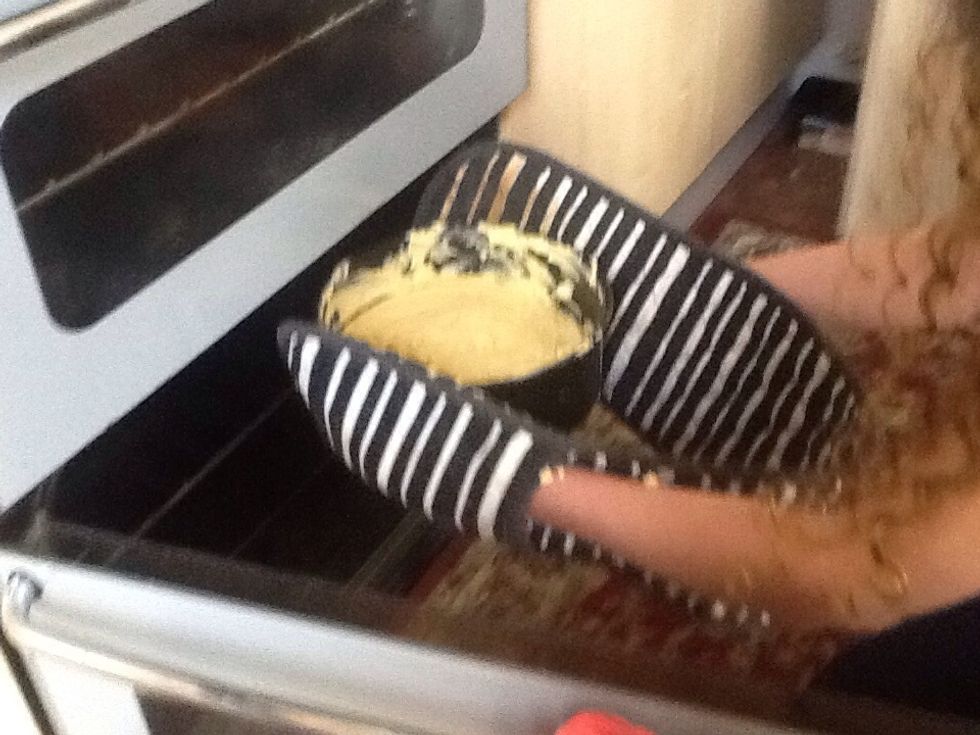 Now place in the oven to cook for 20 -25 minuets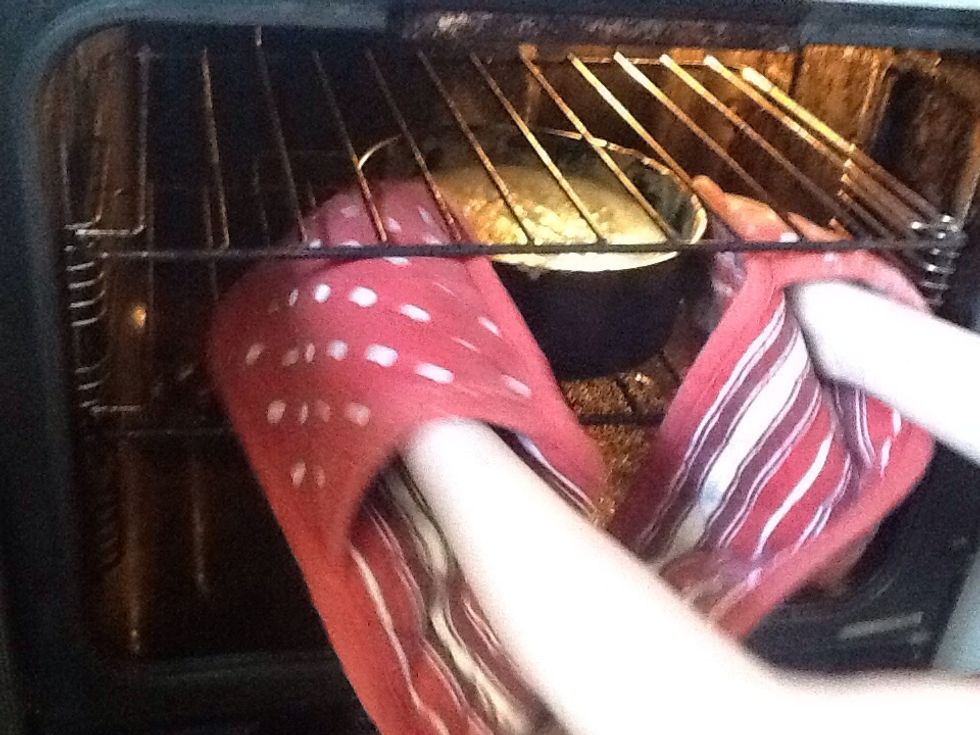 Then ready take out the oven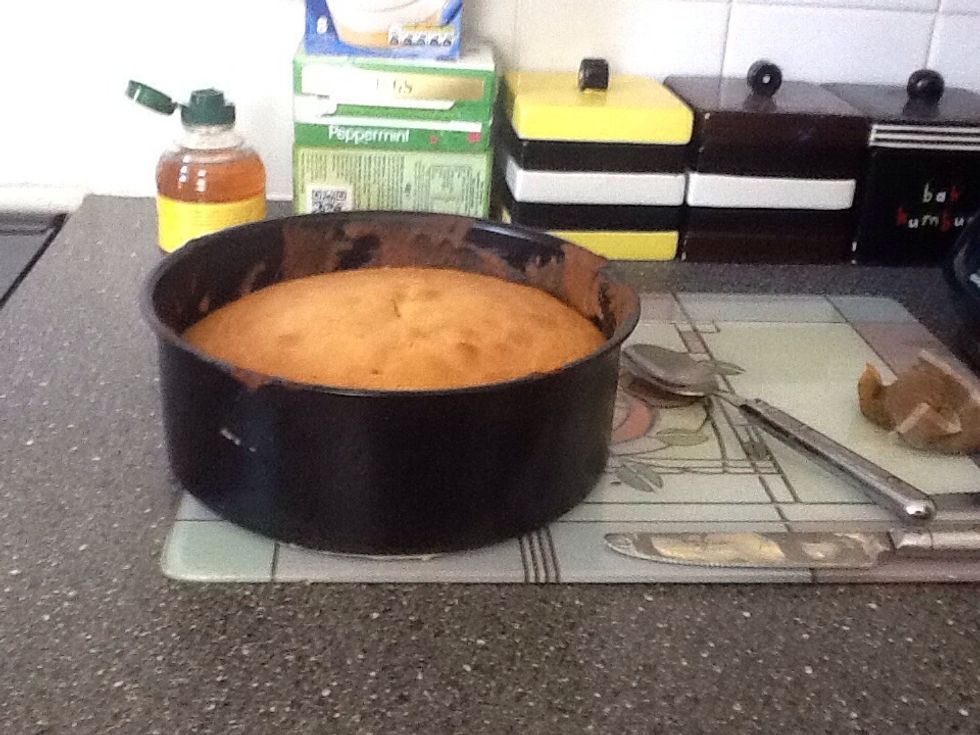 Now let cool for 5-10 minuets
While letting the cake cool begin on the icing by adding 200 grams of icing sugar into a bowl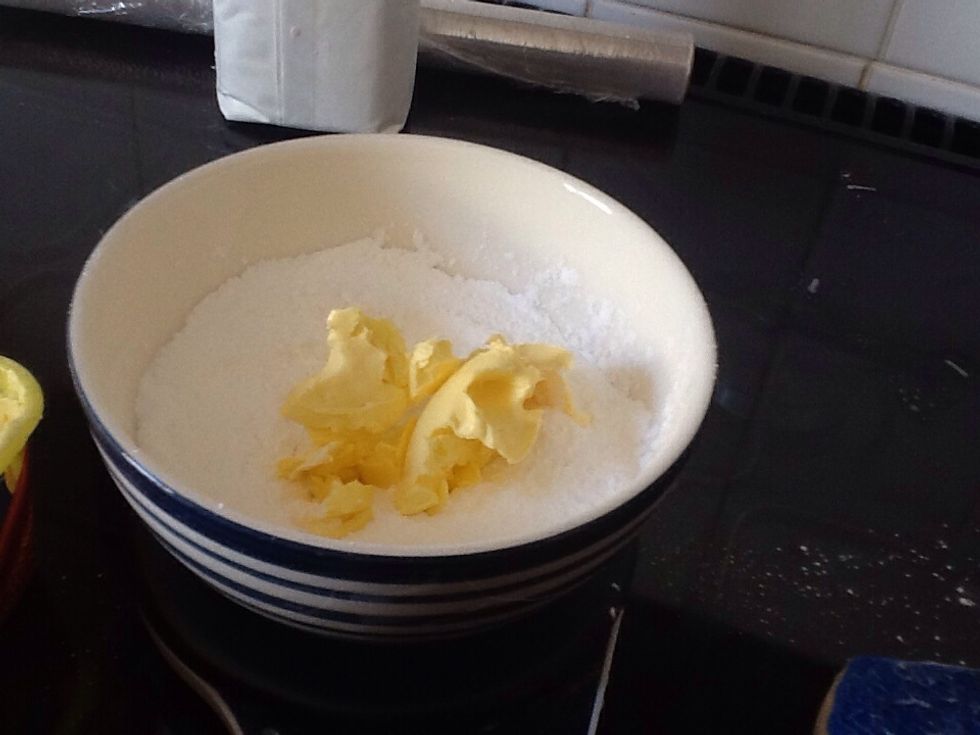 Now add 50 grams of butter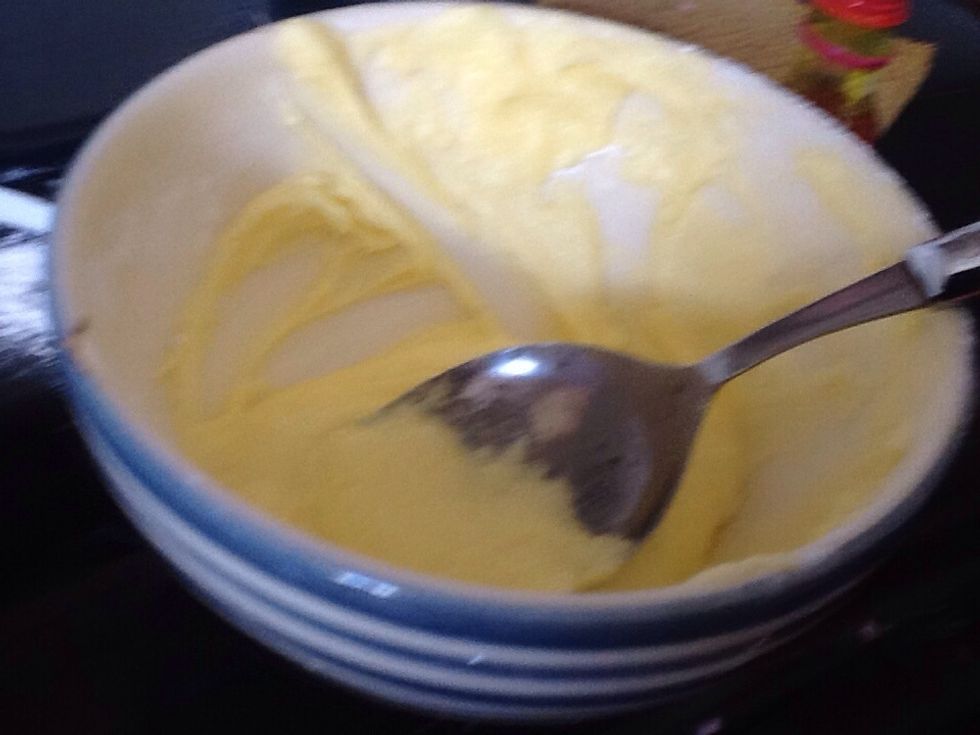 Add a table spoon of water and begin to mix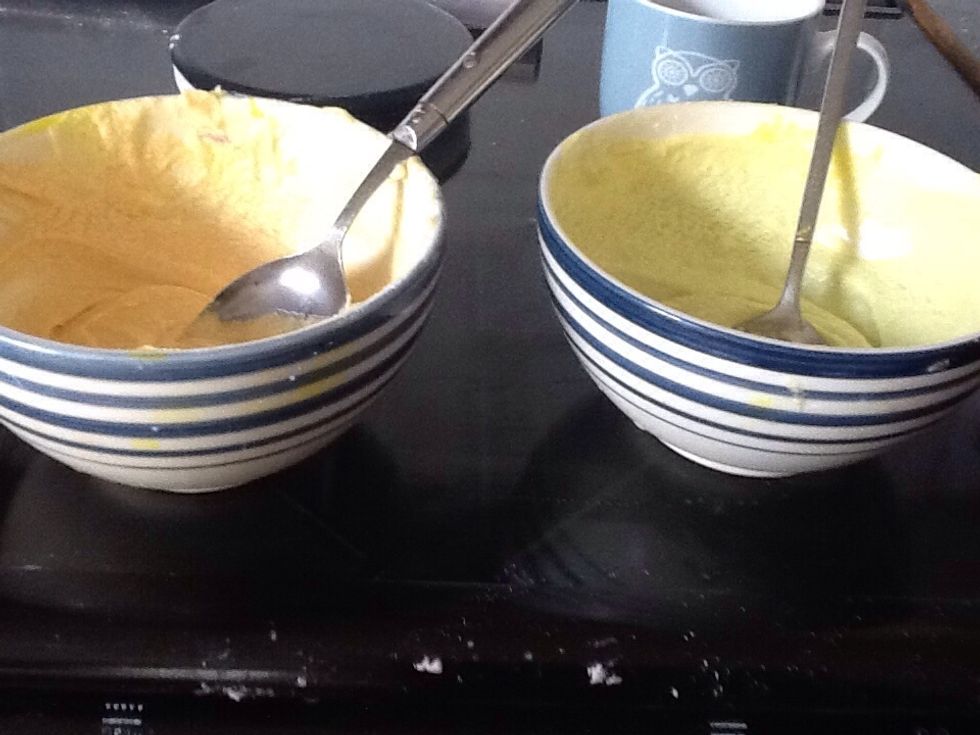 Then add 2 teaspoons of food colouring (your choice).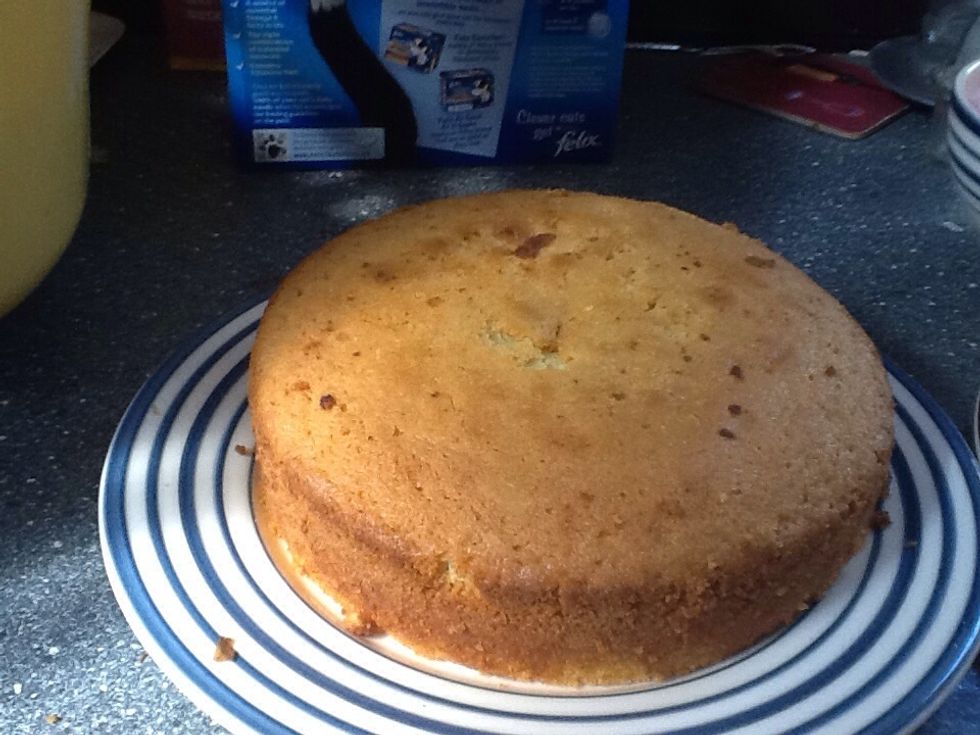 Remove your cake, it should now be cool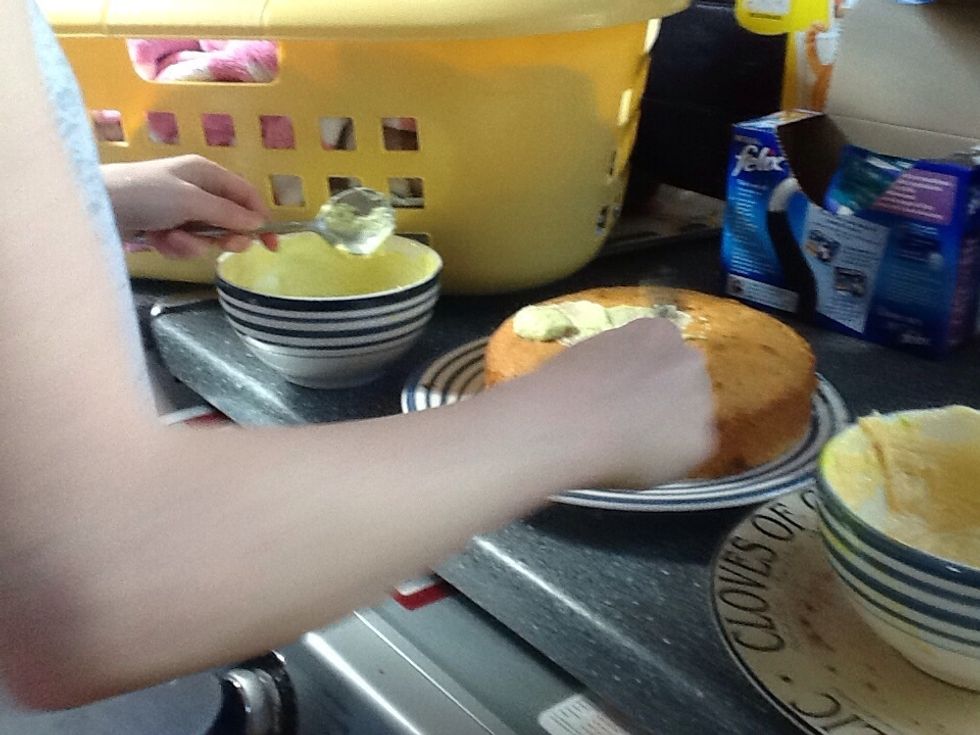 Then spoon out your icing onto the cake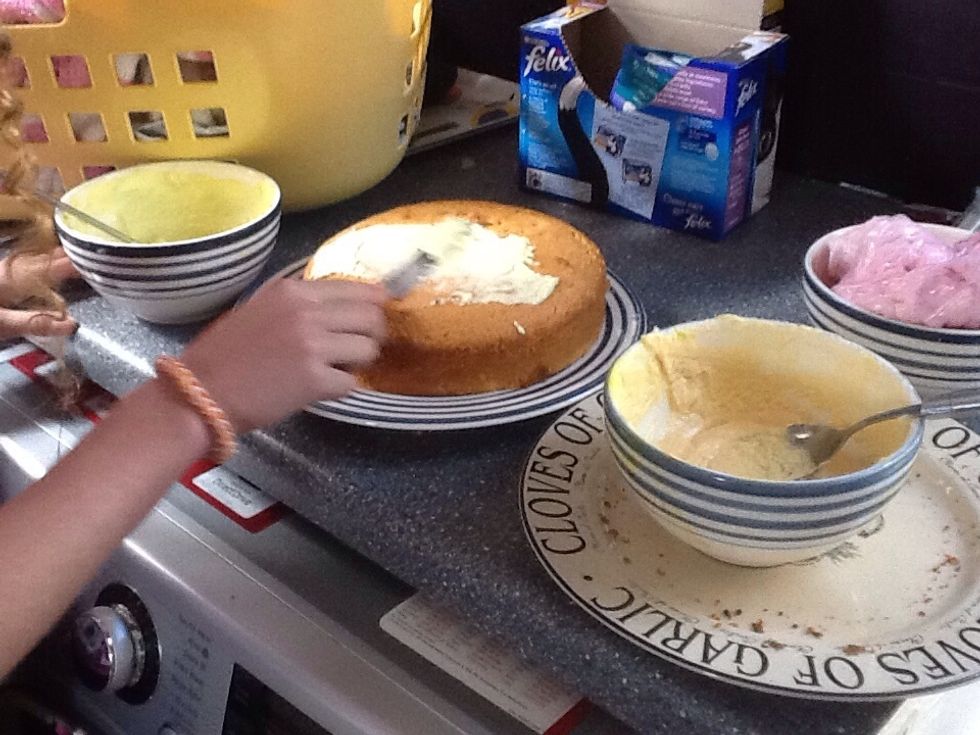 Using a knife spread around the icing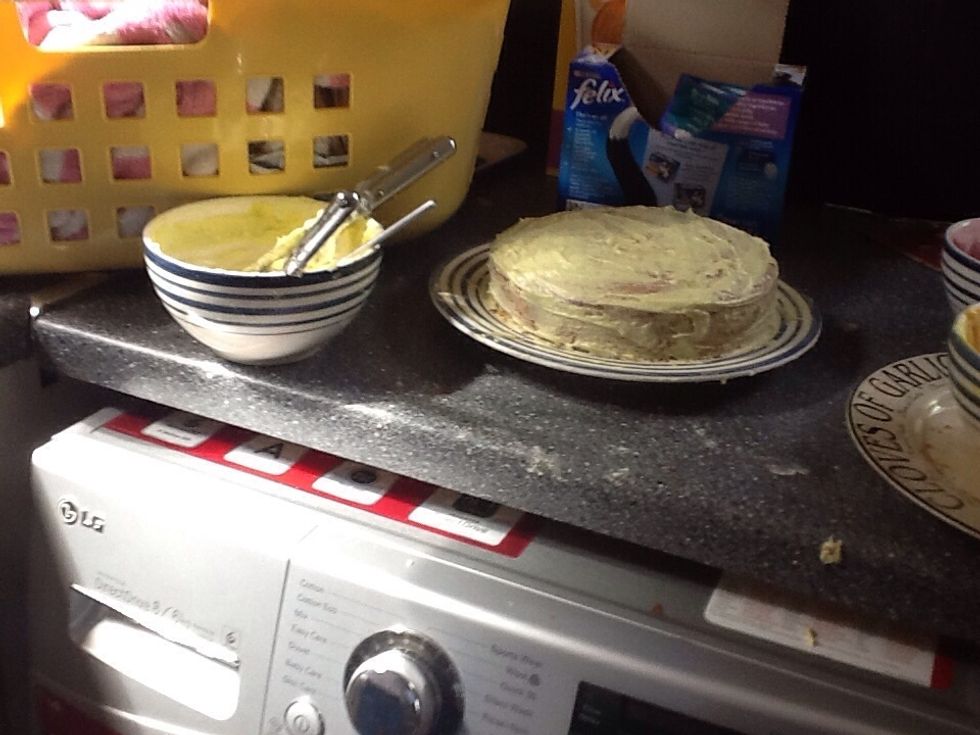 Your cake should now look like this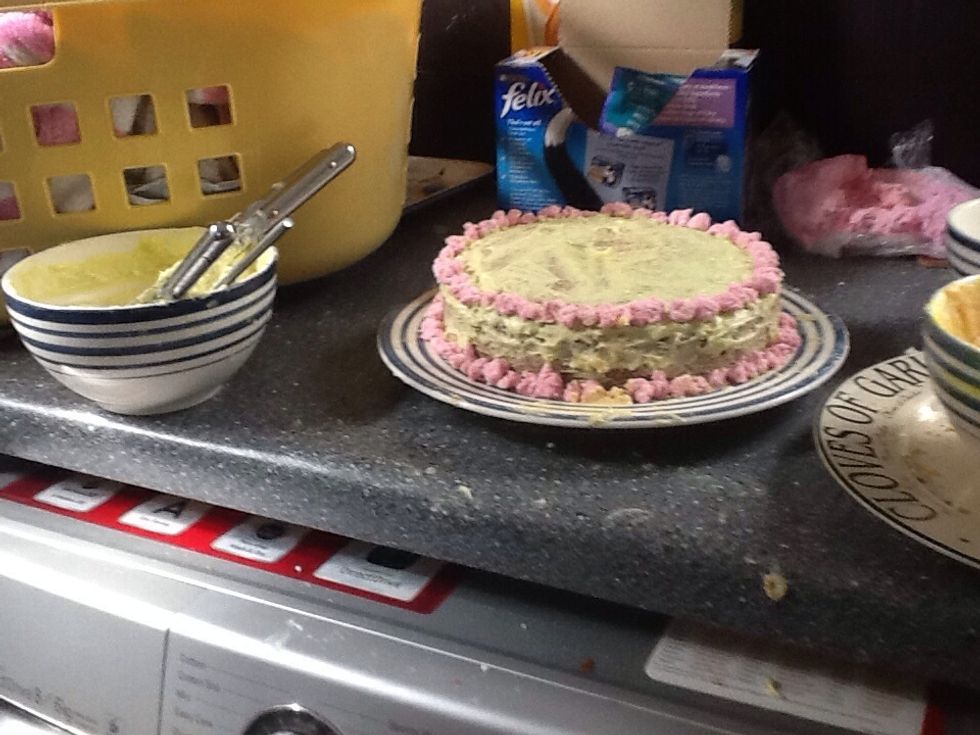 Roll up balls of fondant and place around the cake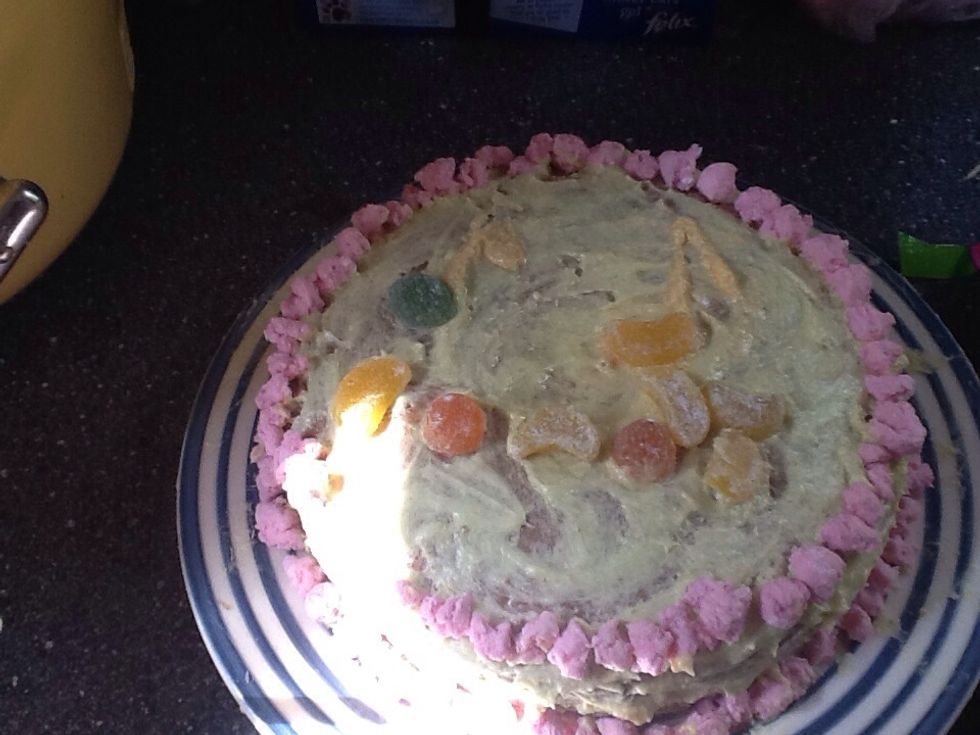 Using your other batch of icing make notes then write the word "candy" the song by Robbie Williams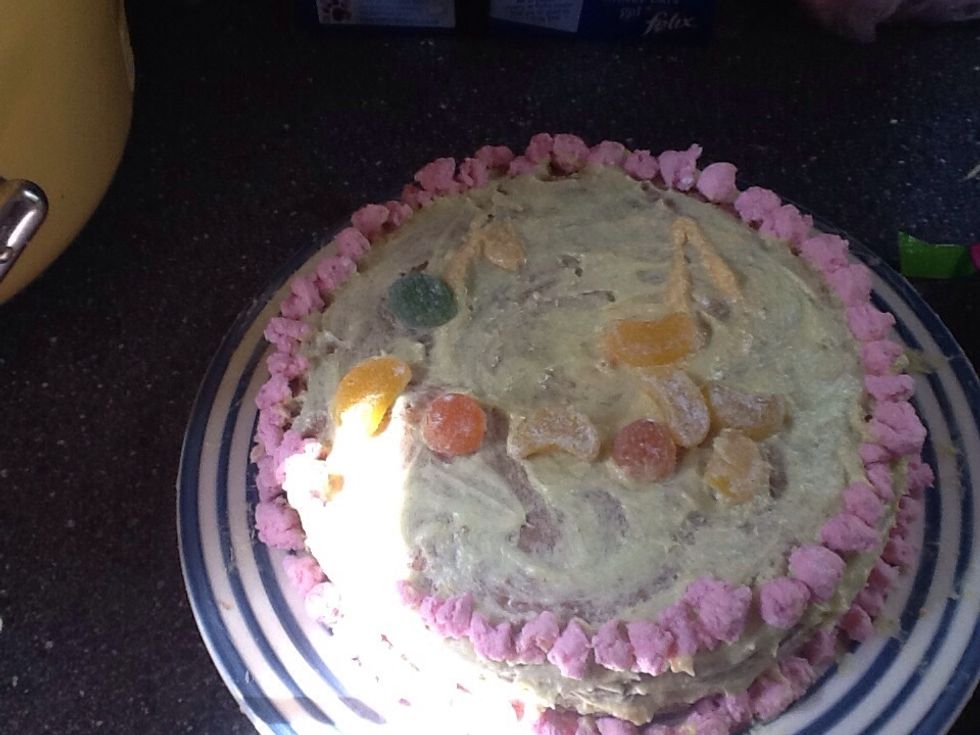 TAH-DAH you now finished! Now feel free to kick back and relax while eating a slice of cake! Feel free to comment, ask questions, like and follow!🍰🎂🎶🎵🎼🎹🎤🎧
2 packets of marshmallows
240 grams of butter
250 grams of self-rising flour
250 grams of caster sugar
4 eggs
250 grams of icing sugar
2 table spoons of cold water
Butter cream: 100 g of butter, 200g icing sugar
Sweets
Food coloring