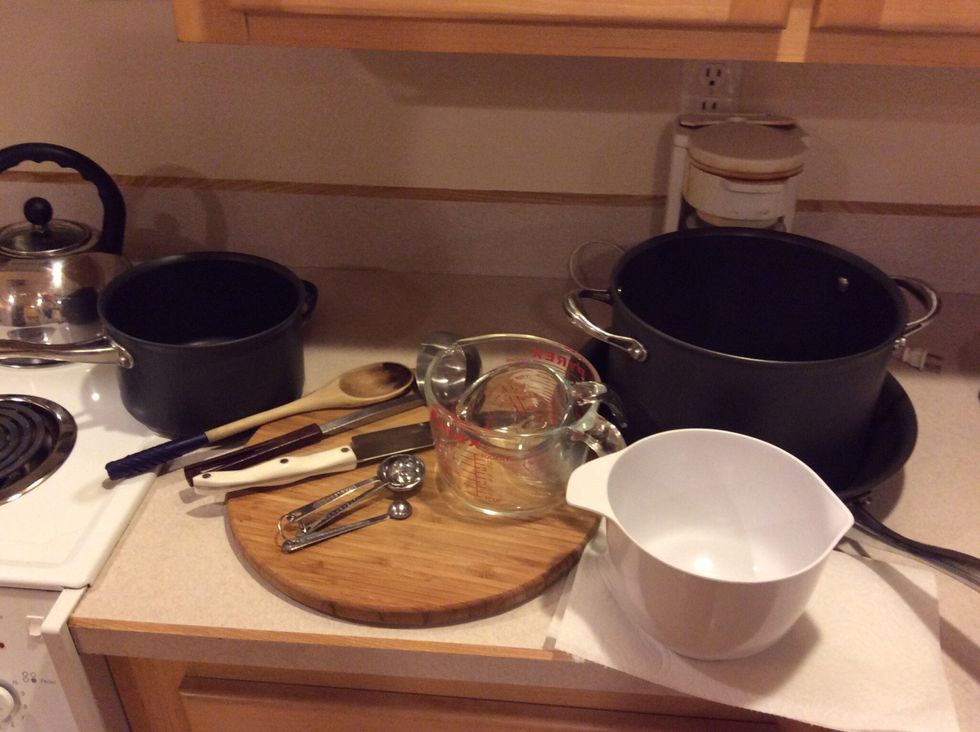 Get out all of the supplies needed for risotto.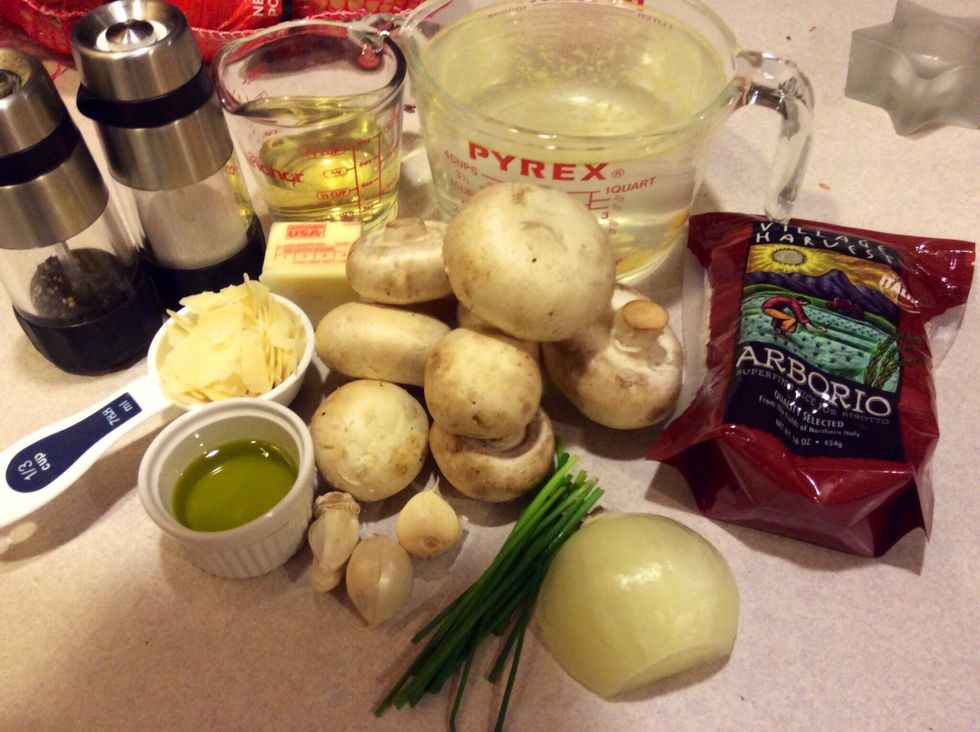 Get out all of the ingredients needed for this recipe.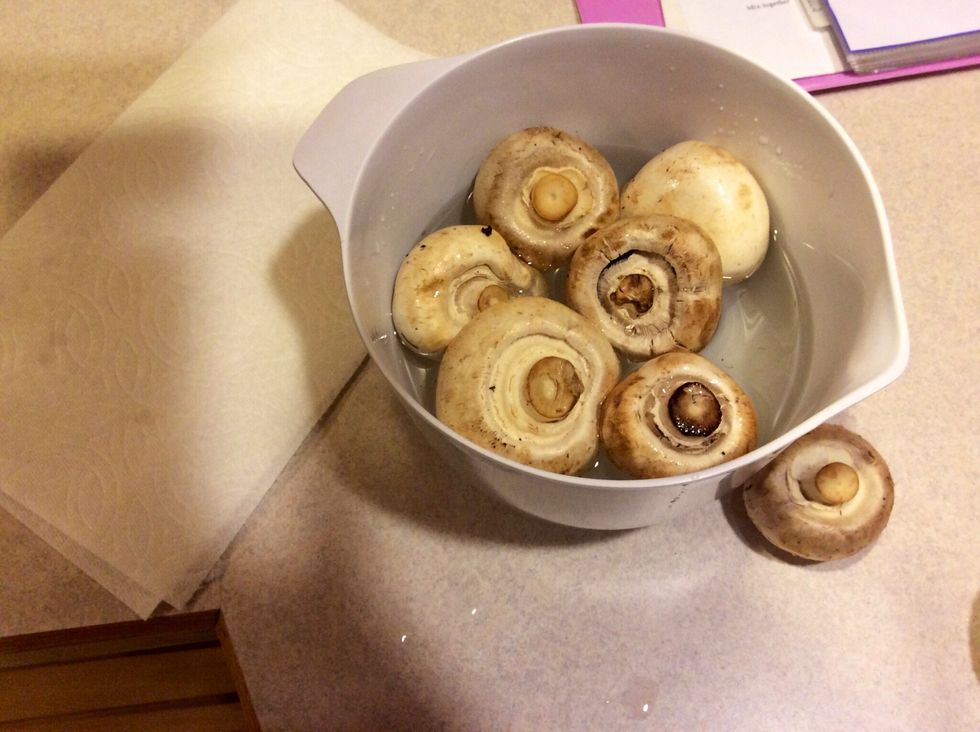 Wash the mushrooms......fill a medium bowl with cold water.drop the mushrooms into the cold water.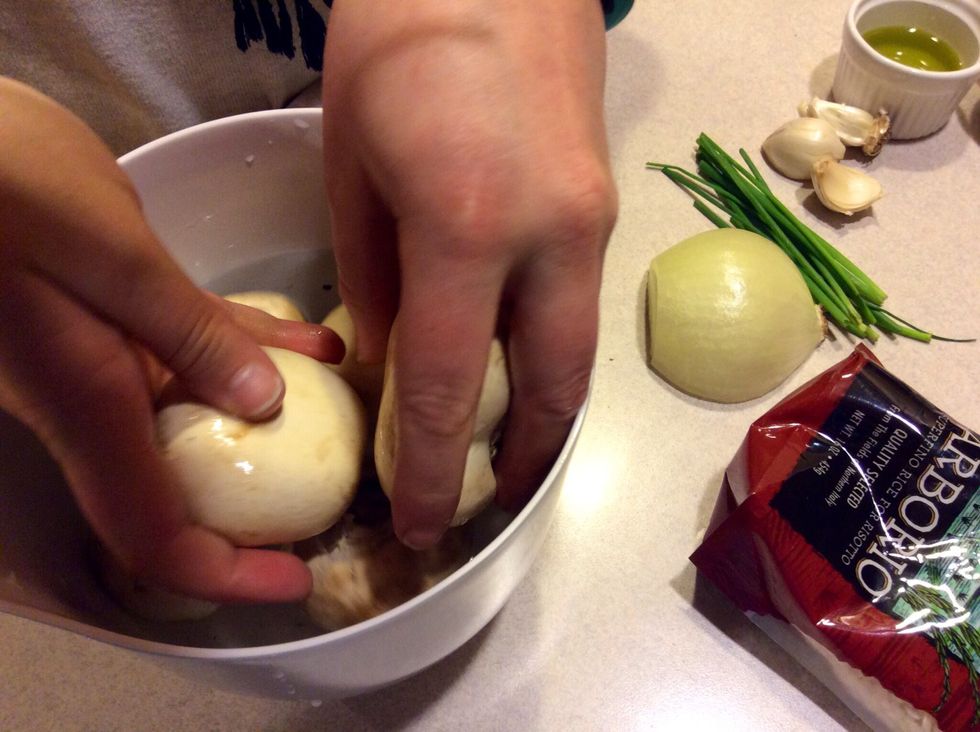 Using your hands rub the mushrooms to remove all of the dirt. Do not let the mushrooms just sit in the water, drop them in, rub to remove dirt and immediately remove from the water.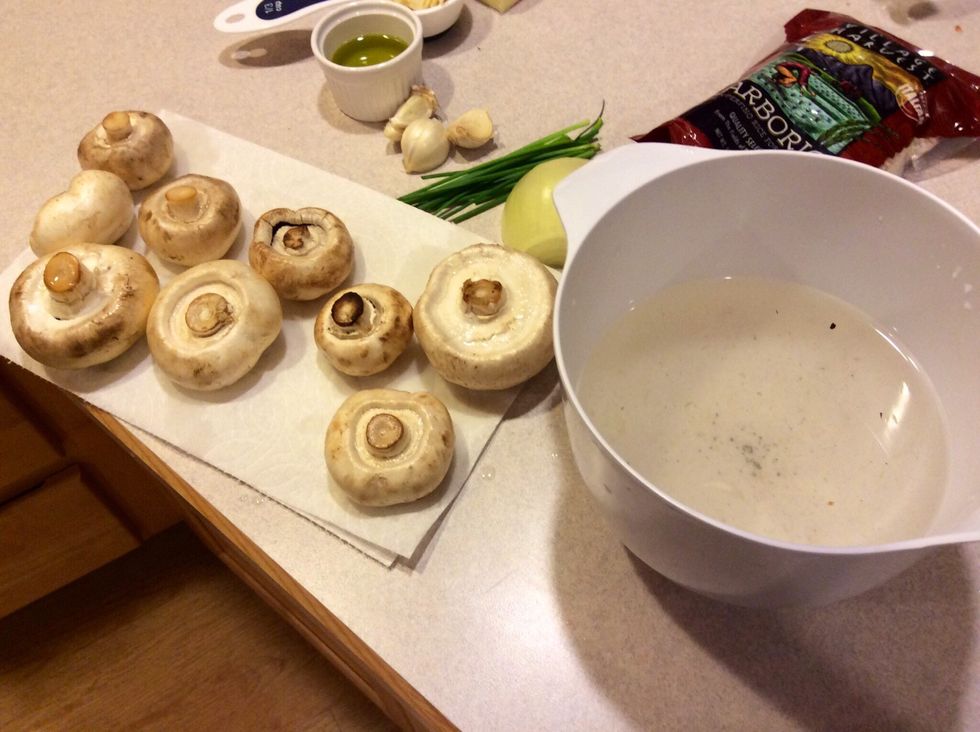 Mushrooms are porous and will soak up water. See how dirty the water is? Remove the mushrooms and place on a paper towel to dry.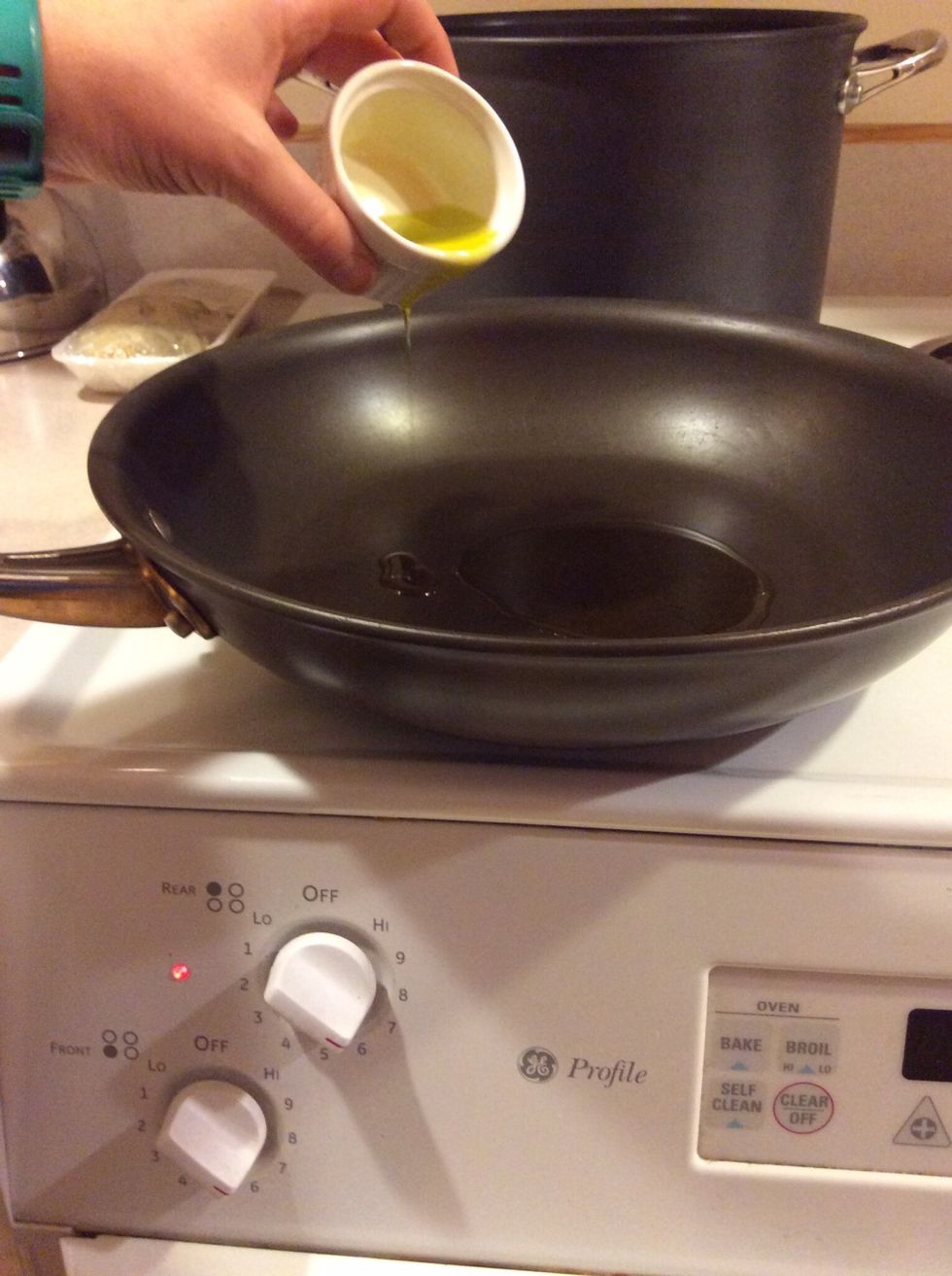 Heat a medium sauté pan up over medium heat. Add in only 2 TBS of the olive oil.
Add all of the mushrooms at one time. Stir only once then resist the urge to stir! Mushrooms will brown nicely if you don't stir. If you feel like stirring put your hands up and do a dance!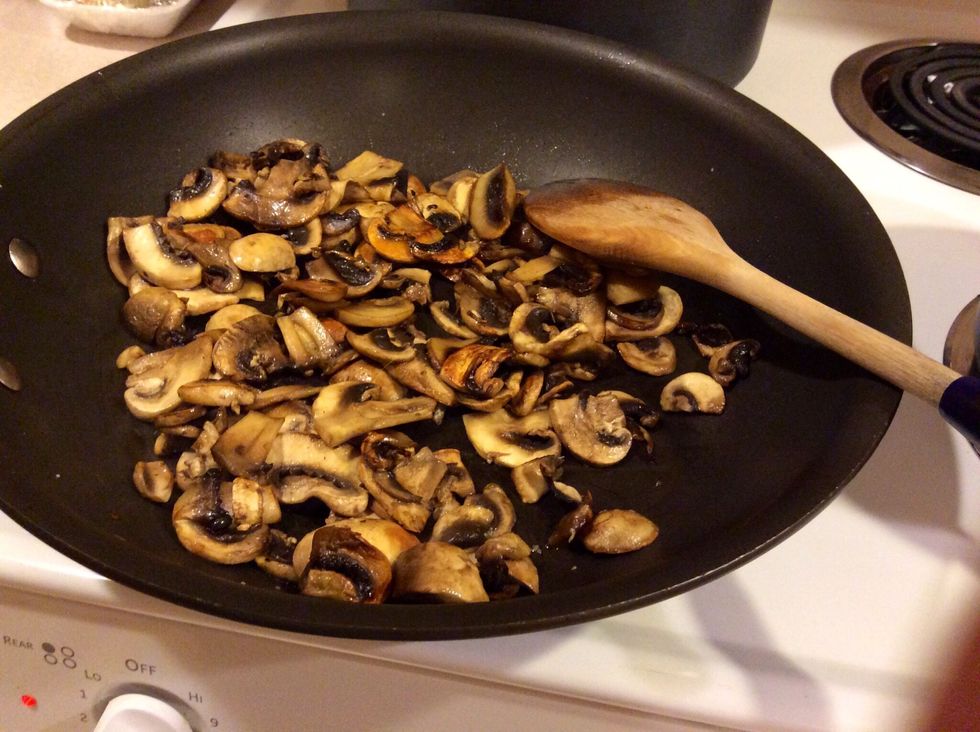 Sautéing mushrooms. See the nice golden brown color! That comes from not stirring, let them sit and cook! When they are golden brown remove them from the heat and put in a small bowl to reserve.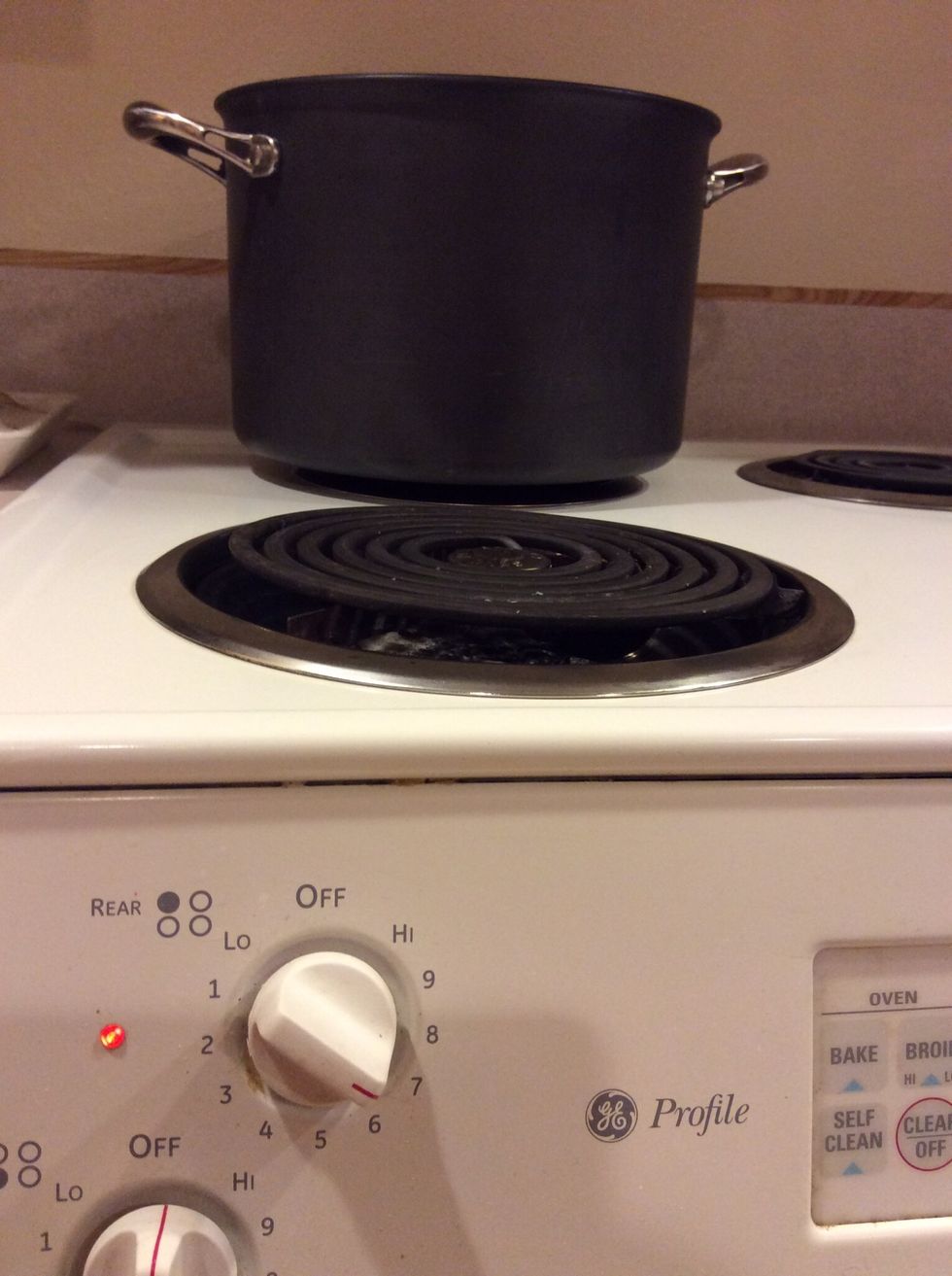 Heat the chicken or veggie stock in a large stock pot over medium heat.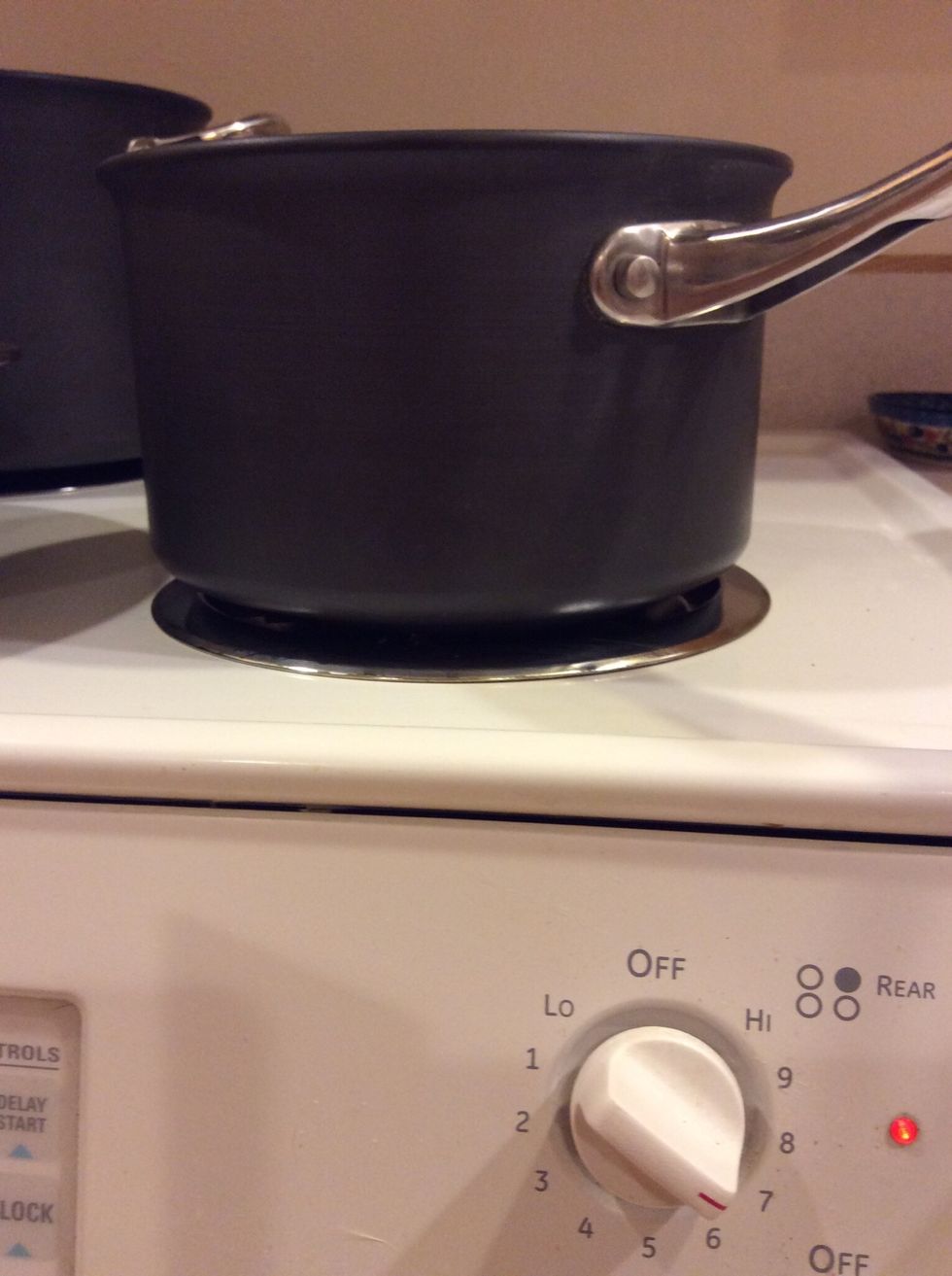 Heat a medium sauce pot over medium high heat. Make sure this is not a small pot, you will be making the risotto in this pan. Add in the last TBS of oil to the pan, once it is warm sauté the onions.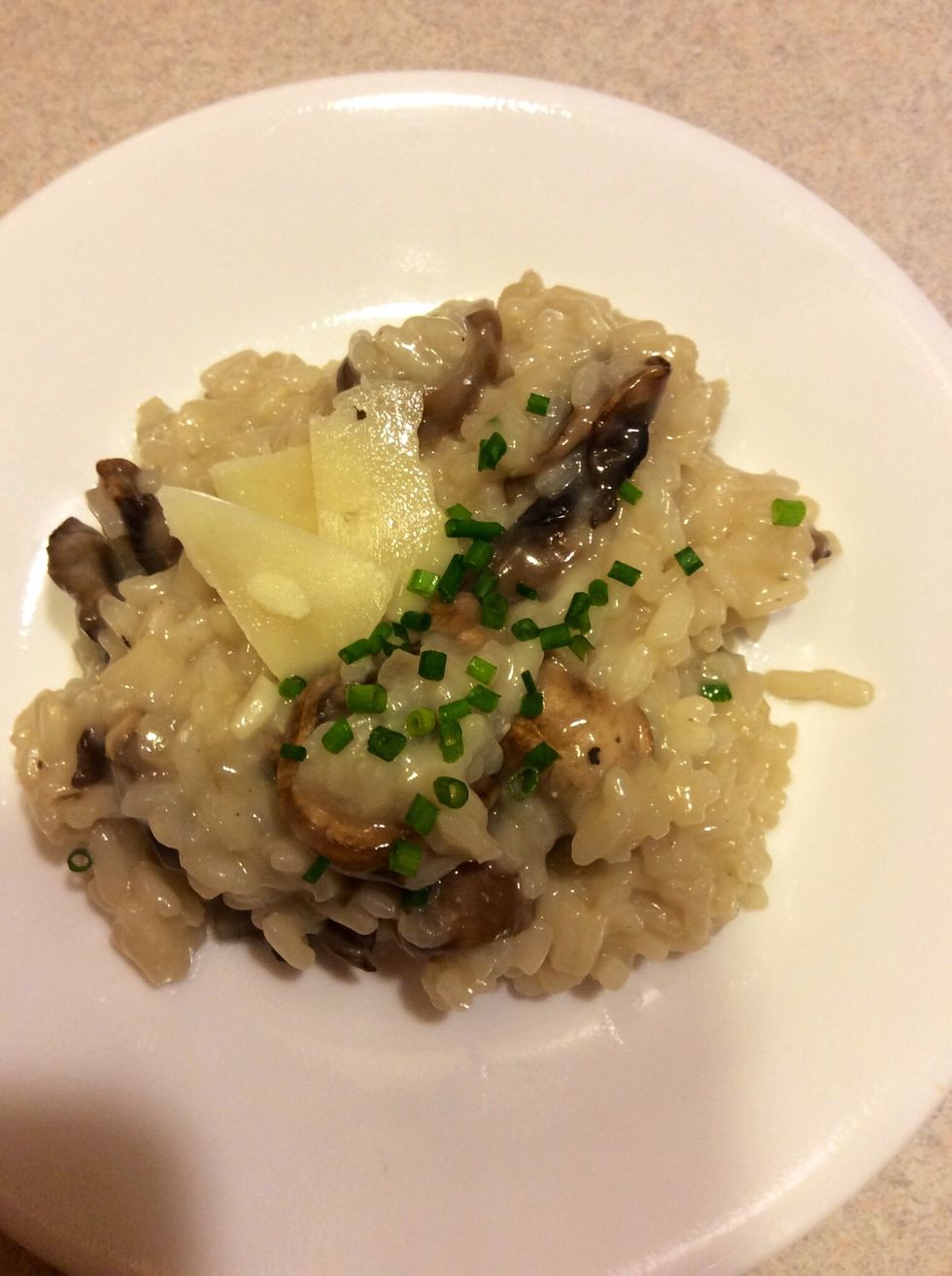 Plate the risotto by placing a heaping portion in the center of a plate and naturally letting it spread out. Top with the remaining part cheese and chives for a garnish. Bon appetite
6 cups broth- vegetable or chicken
3 TBS olive oil
1 pound mushrooms, thinly sliced
1/2 onion or 2 shallots, minced
1/2 cup white wine or 1/4 cup white wine vinegar
Salt and pepper to taste
4 TBS butter
3 TBS finely chopped chives
1/3 cup grated Parmesan cheese or goat cheese
3 cloves garlic