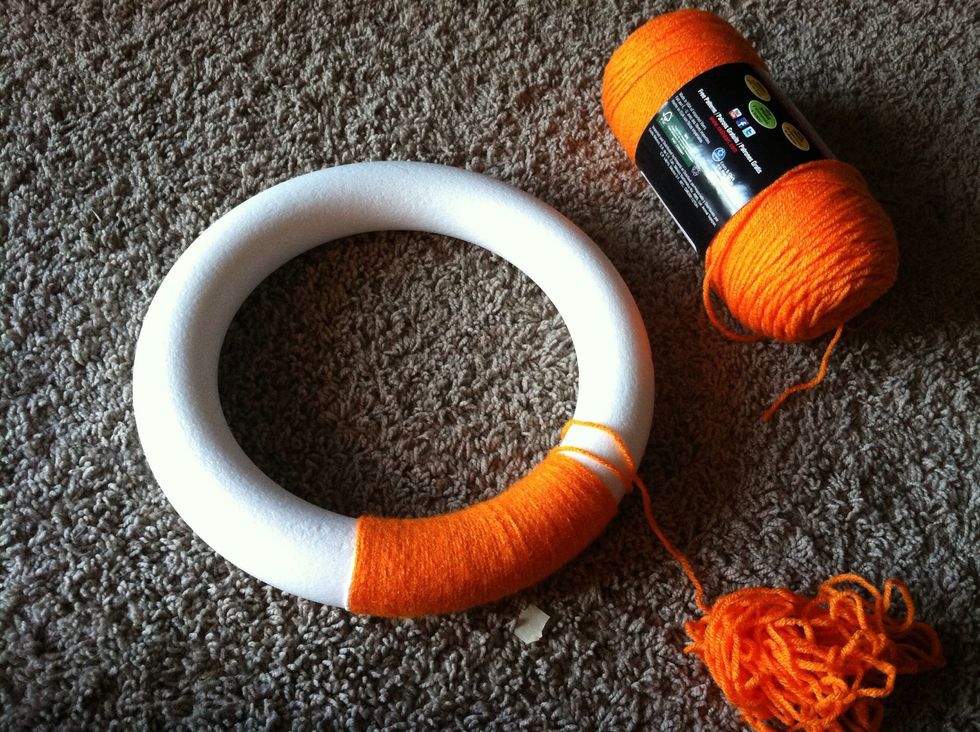 Wrap plain wreath with yarn. This step takes longer than it seems like it should! It took me two episodes of The Big Bang Theory.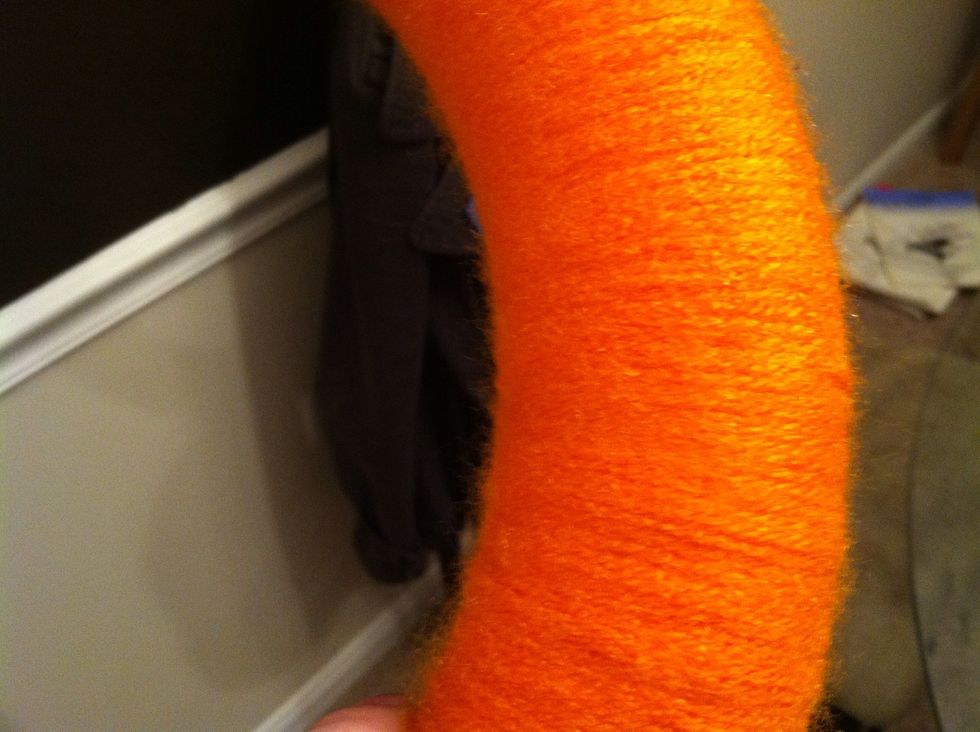 Close-up of wrapped yarn.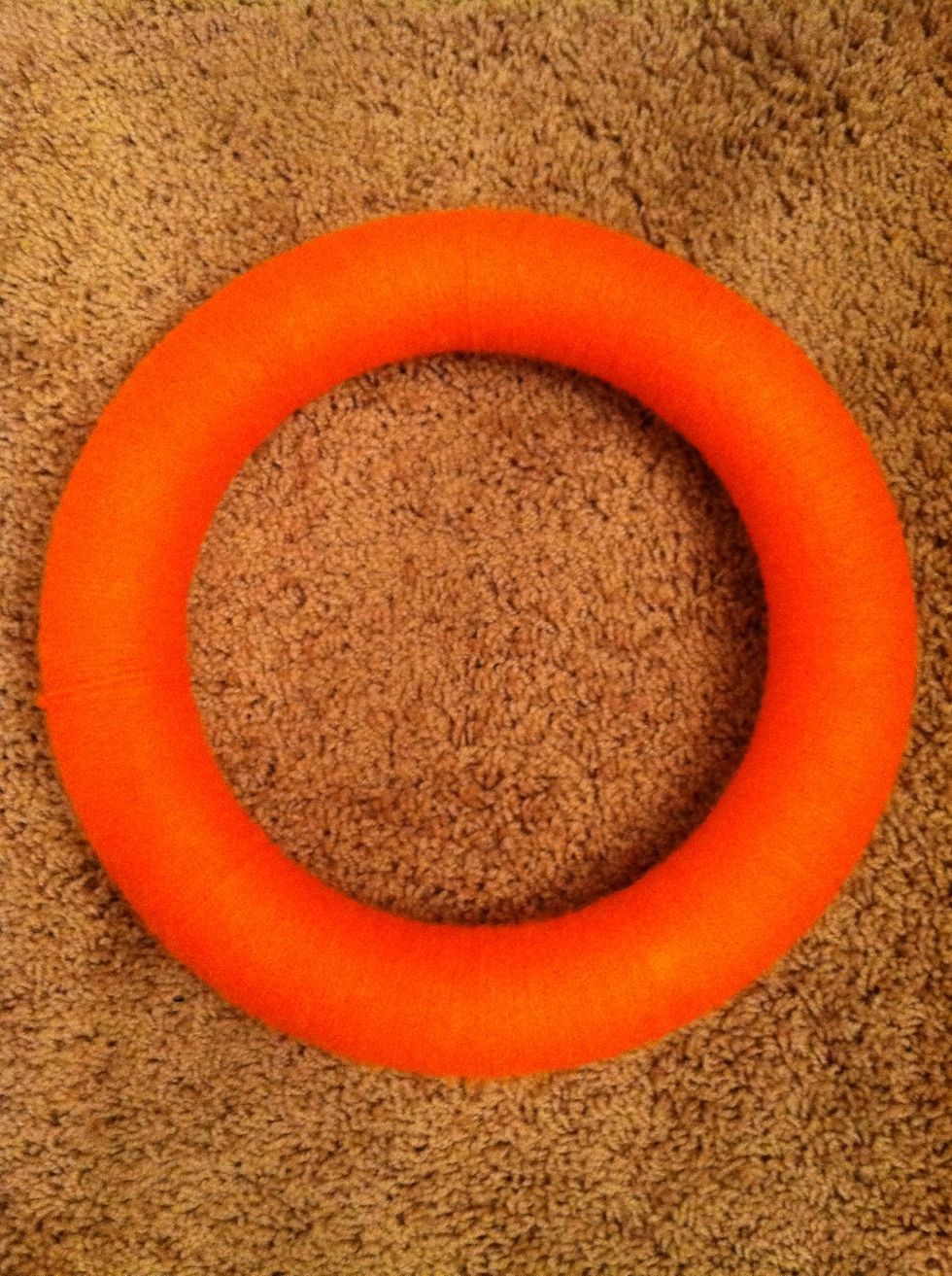 Wrapped wreath.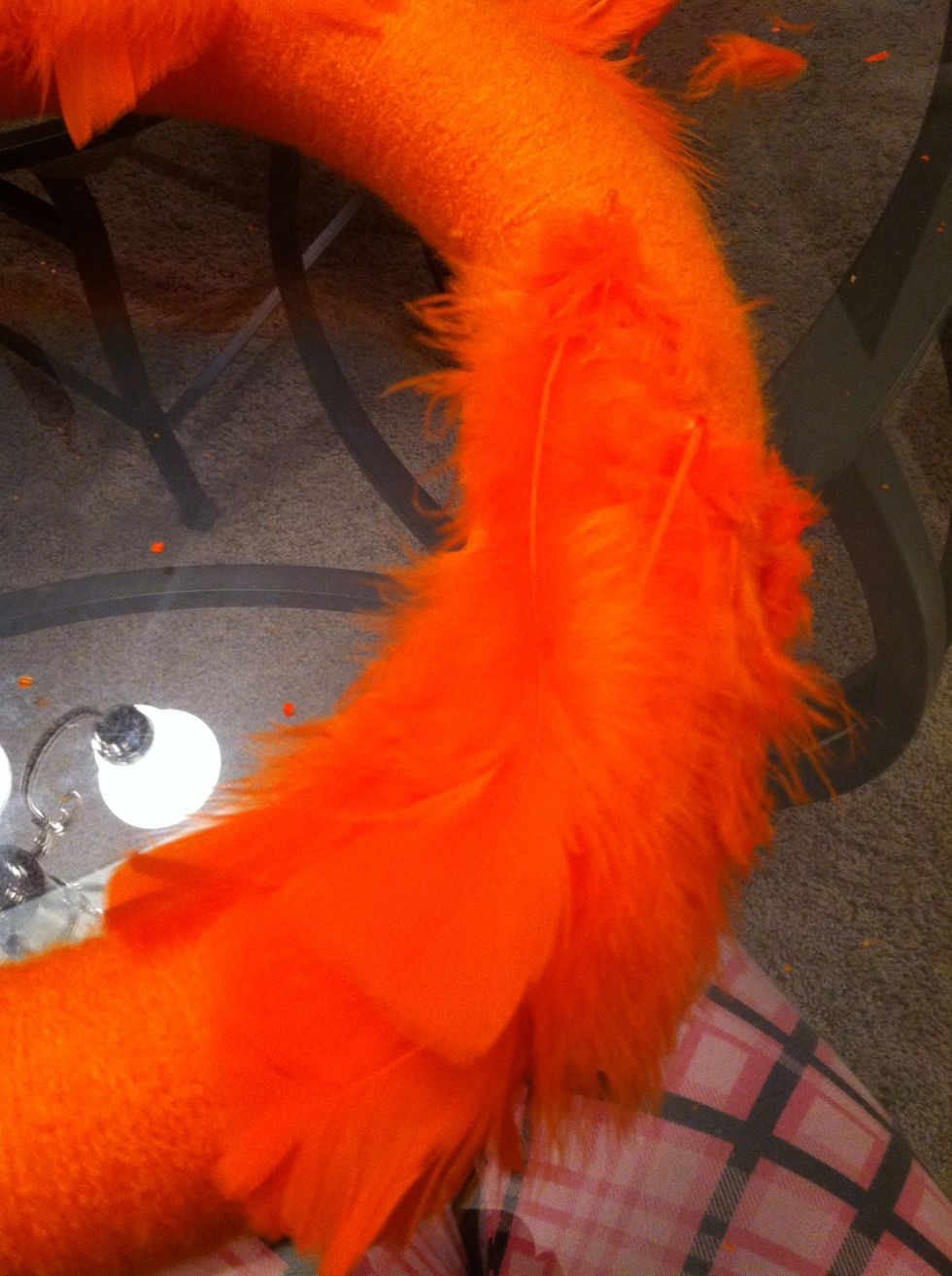 Start gluing feathers on. Make sure they're all going the same direction.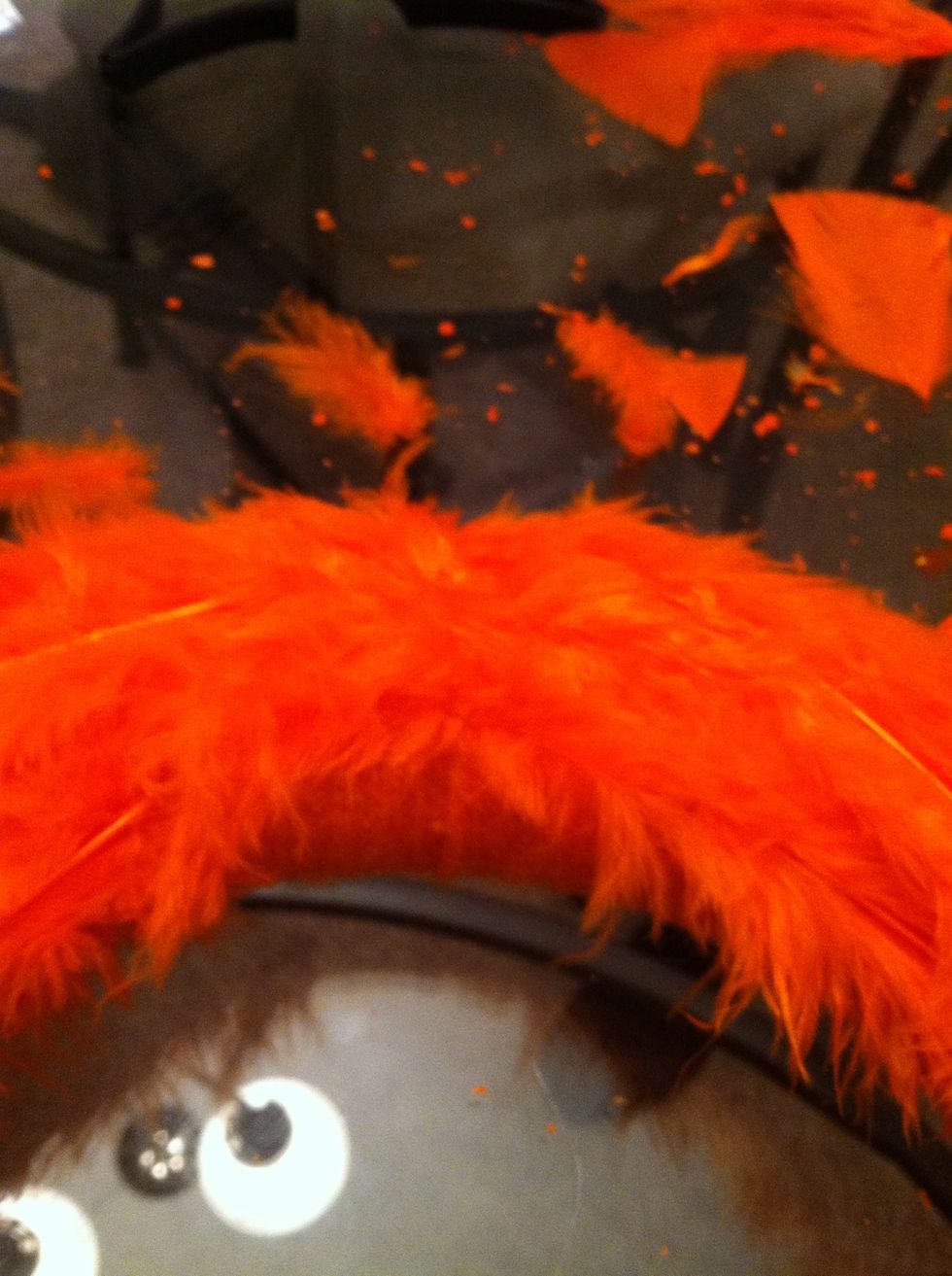 Put small feathers at the top, where the two sides join. This is the face area.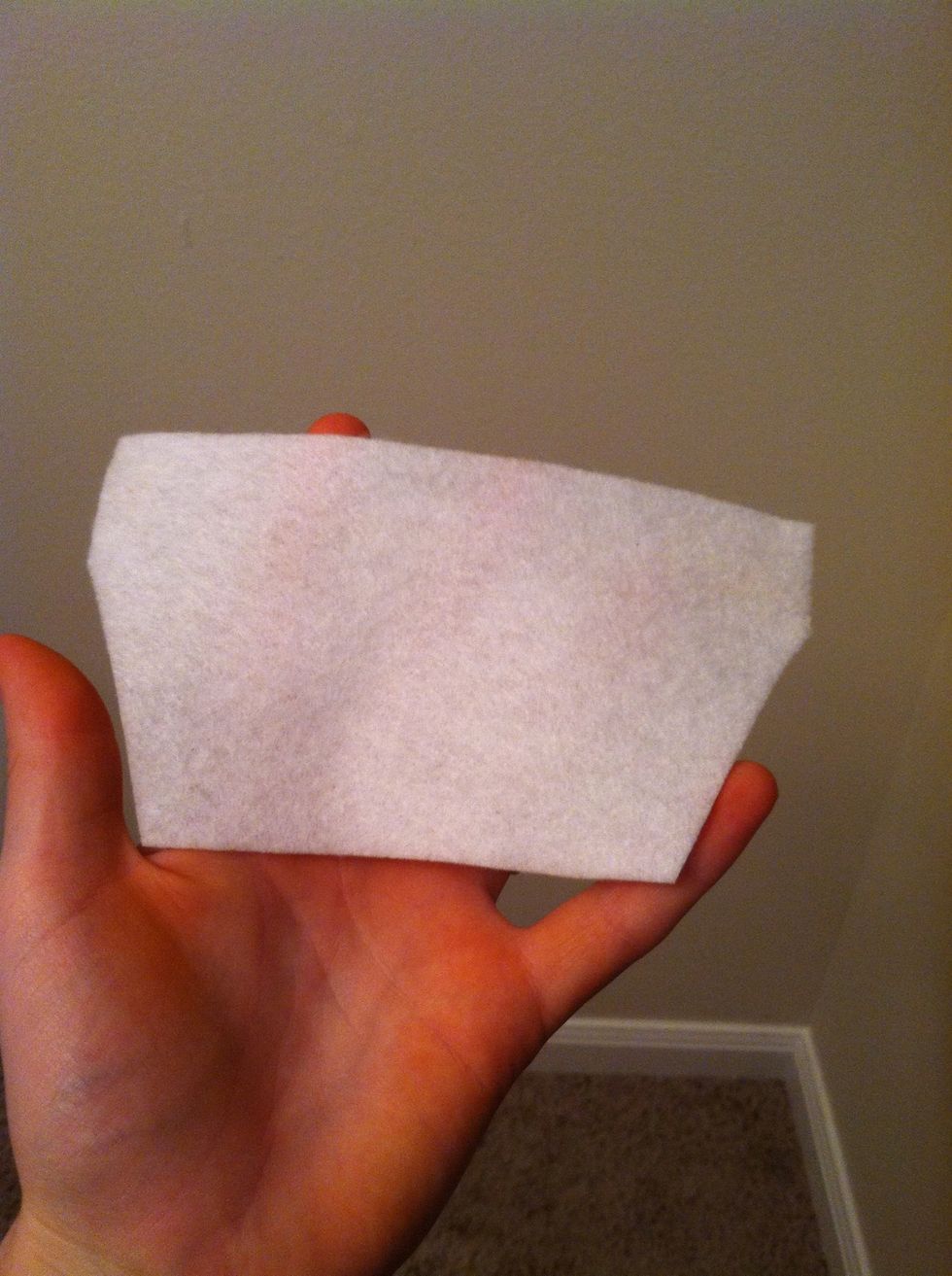 Cut a trapezoid-like shape from the white felt. This will end up being the teeth.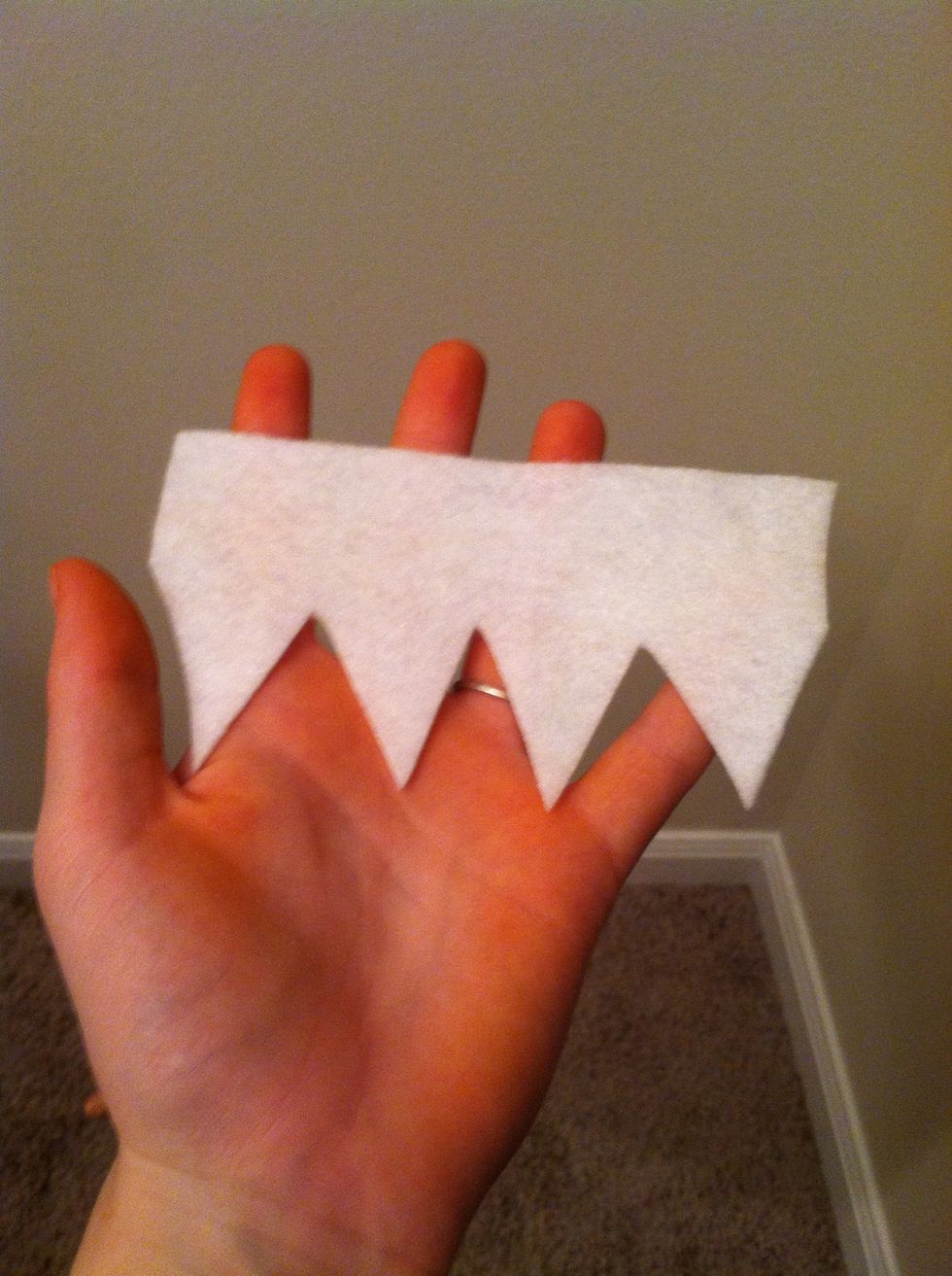 Cut out triangles from the felt. It should leave you with something that looks like this.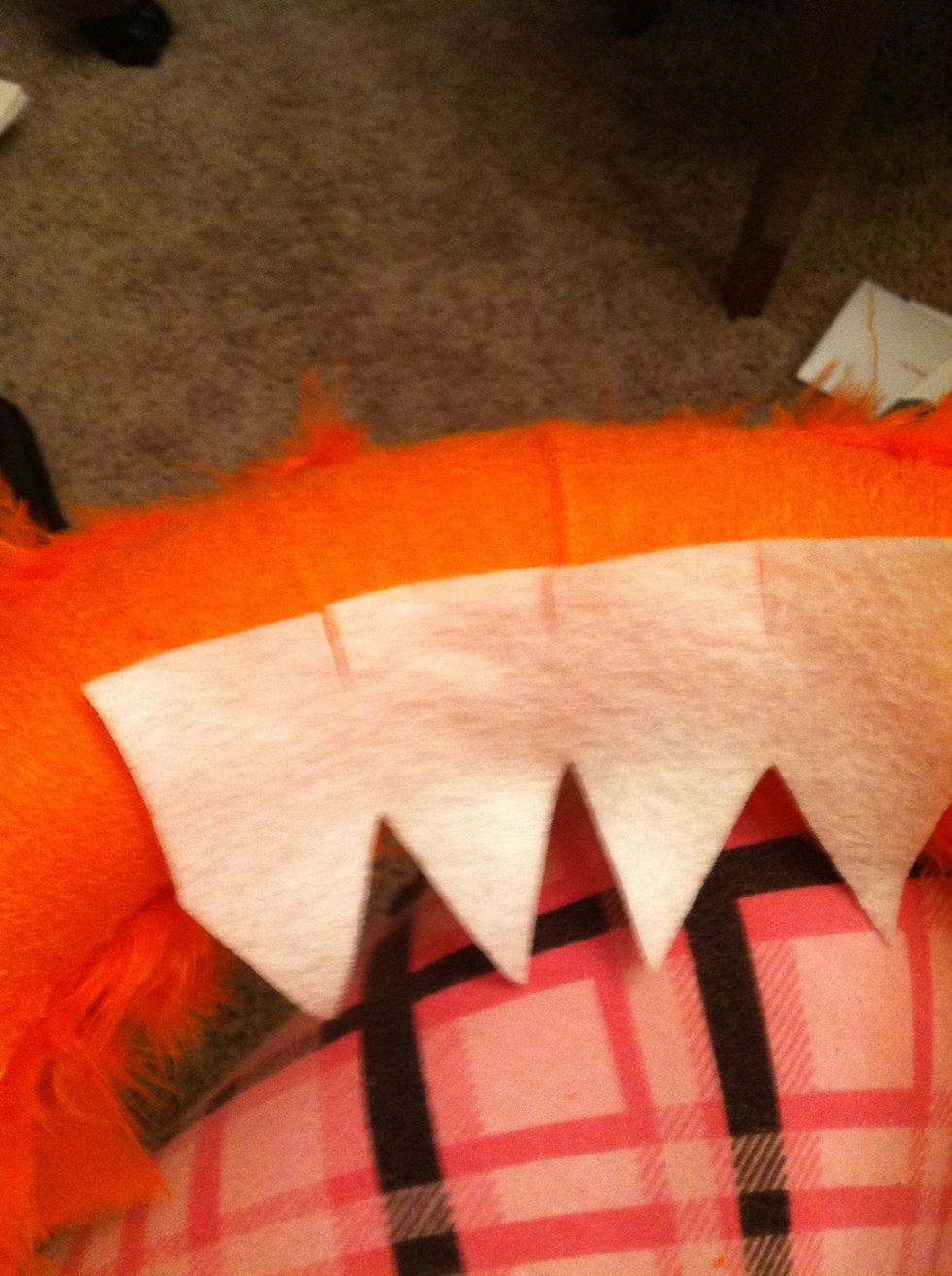 Cut little slits in the teeth before you glue them on to make it easier for the felt to be flush with the wreath.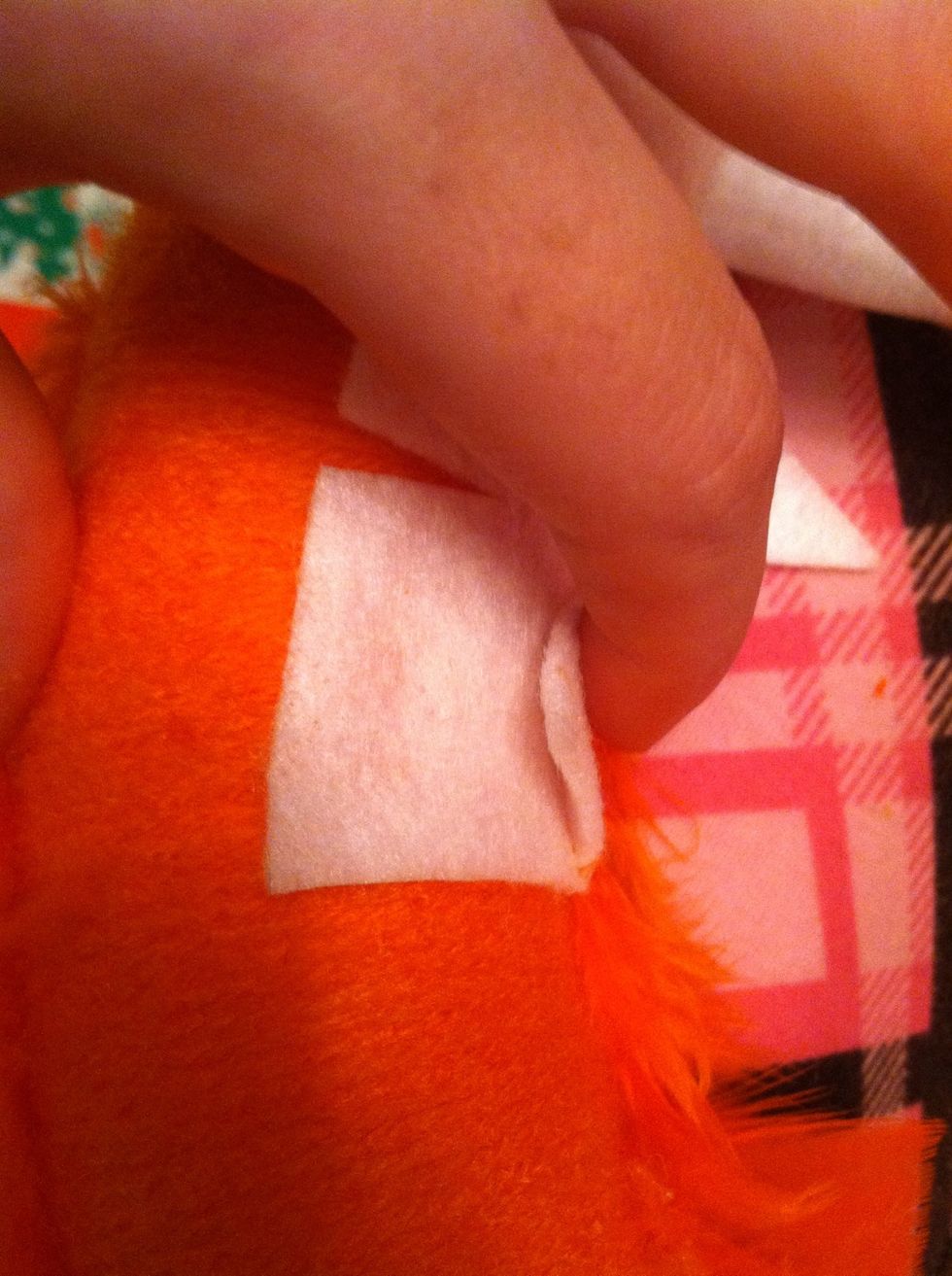 Glue the teeth on and put a little dab of hot glue behind each tooth. Hold it in place til the glue dries. This will make sure the teeth are vertical instead of sticking straight out.
Put hot glue on the back of the wiggly eyes. Be liberal with the glue. Hot glue doesn't always like to stick to feathers.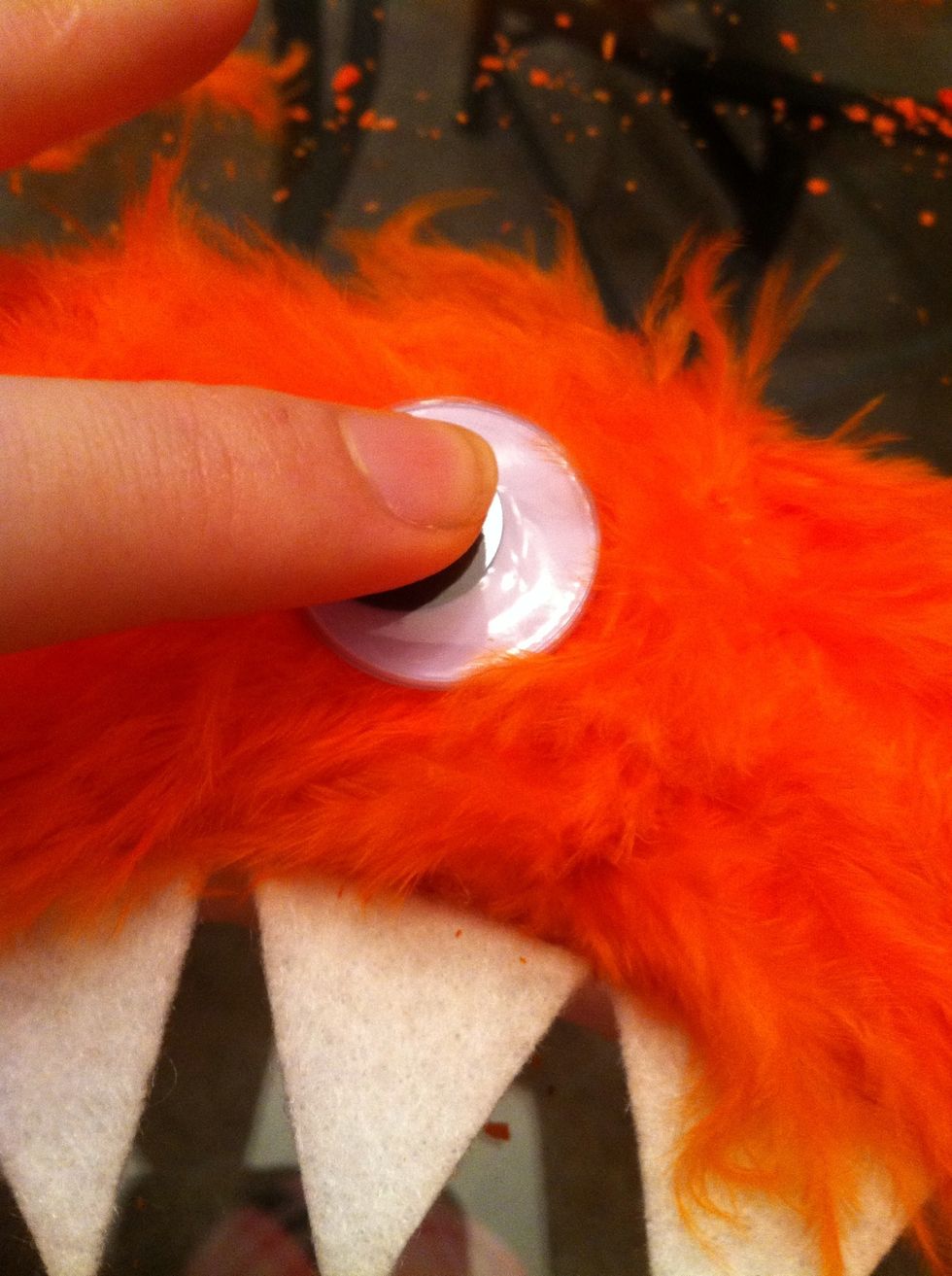 Stick the eyes on and hold them down for a few seconds.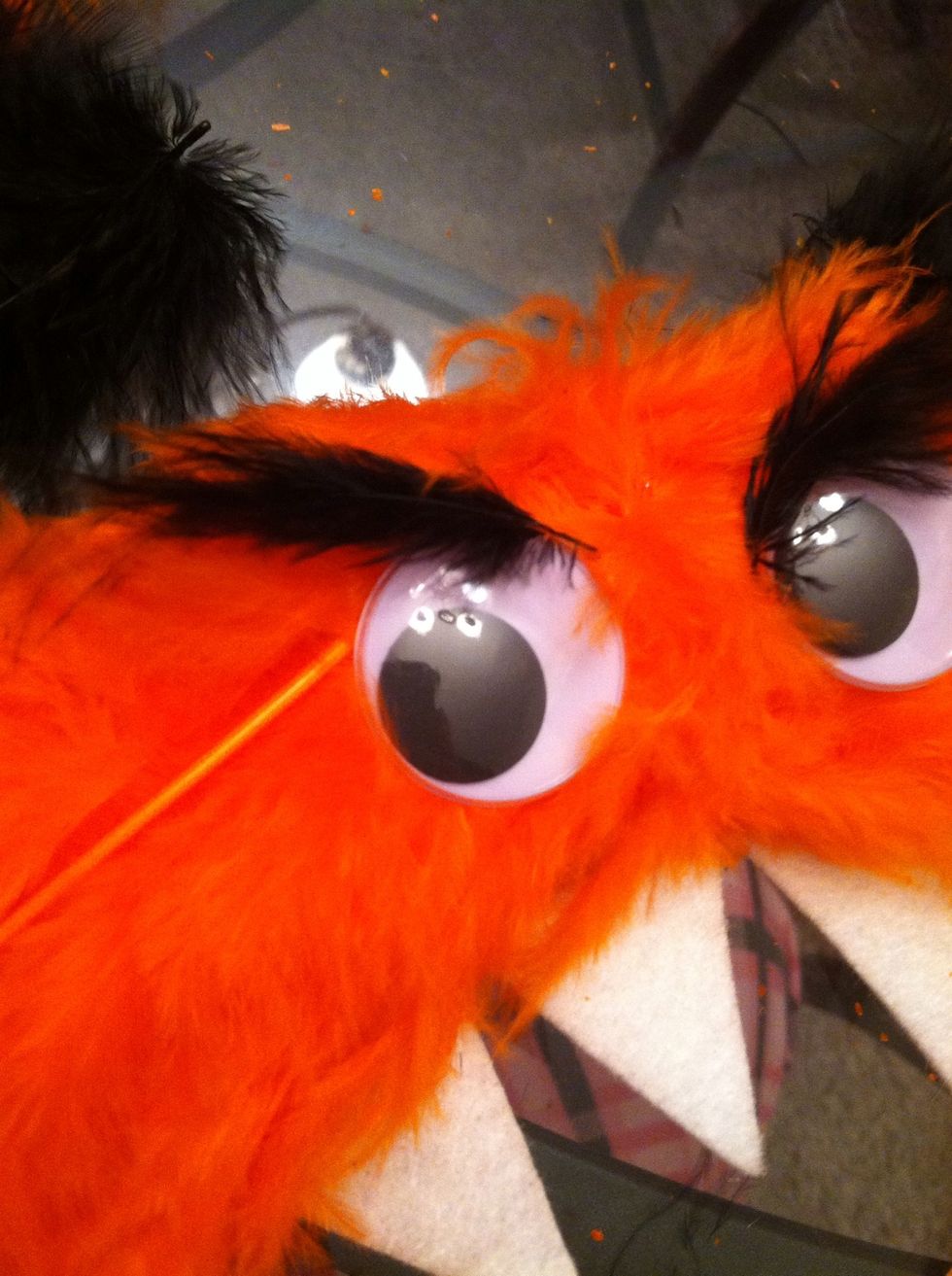 Glue two small black feathers above the eyes as eyebrows.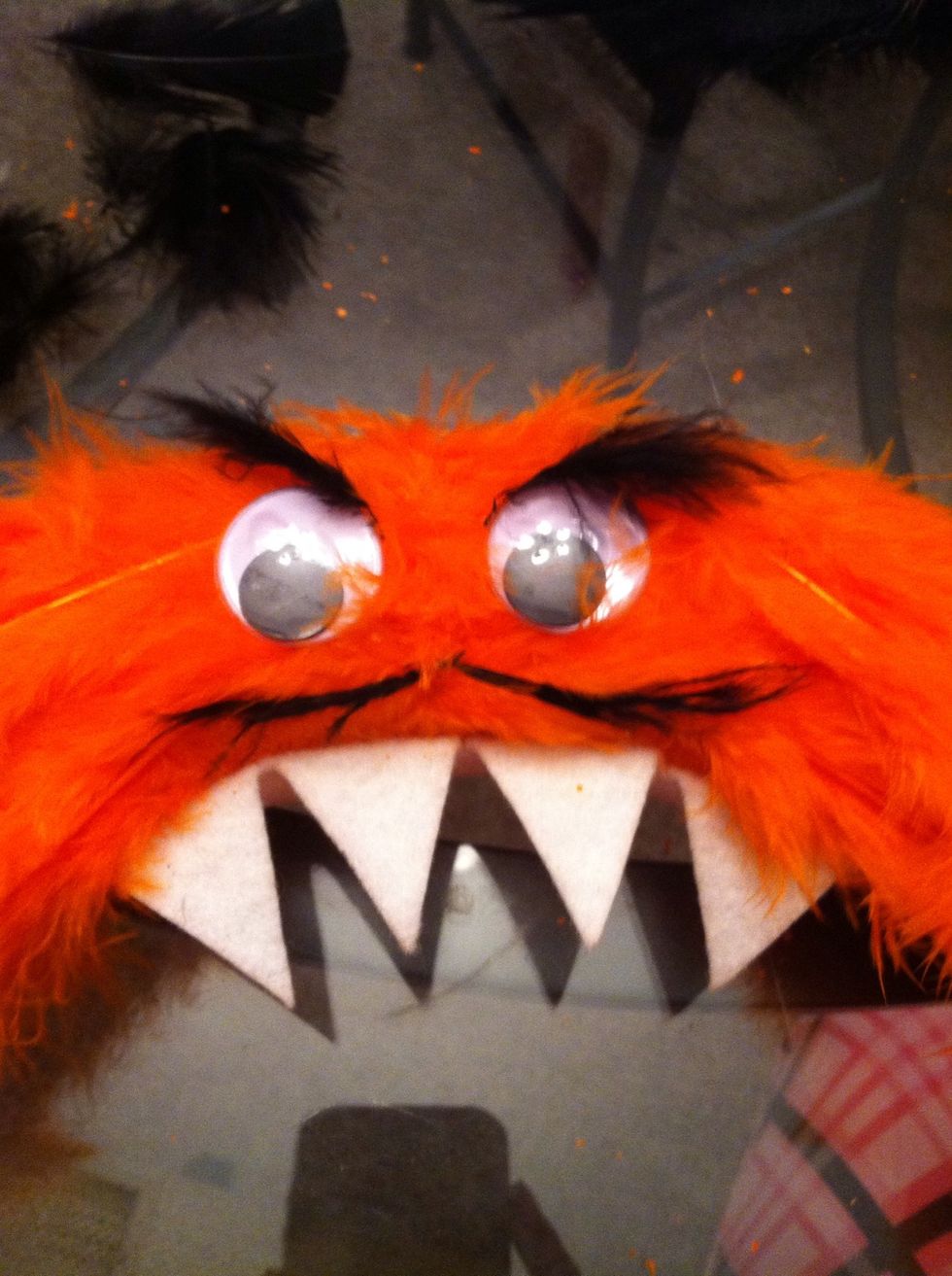 I wanted a French monster, so I added two more small black feathers for his mustache.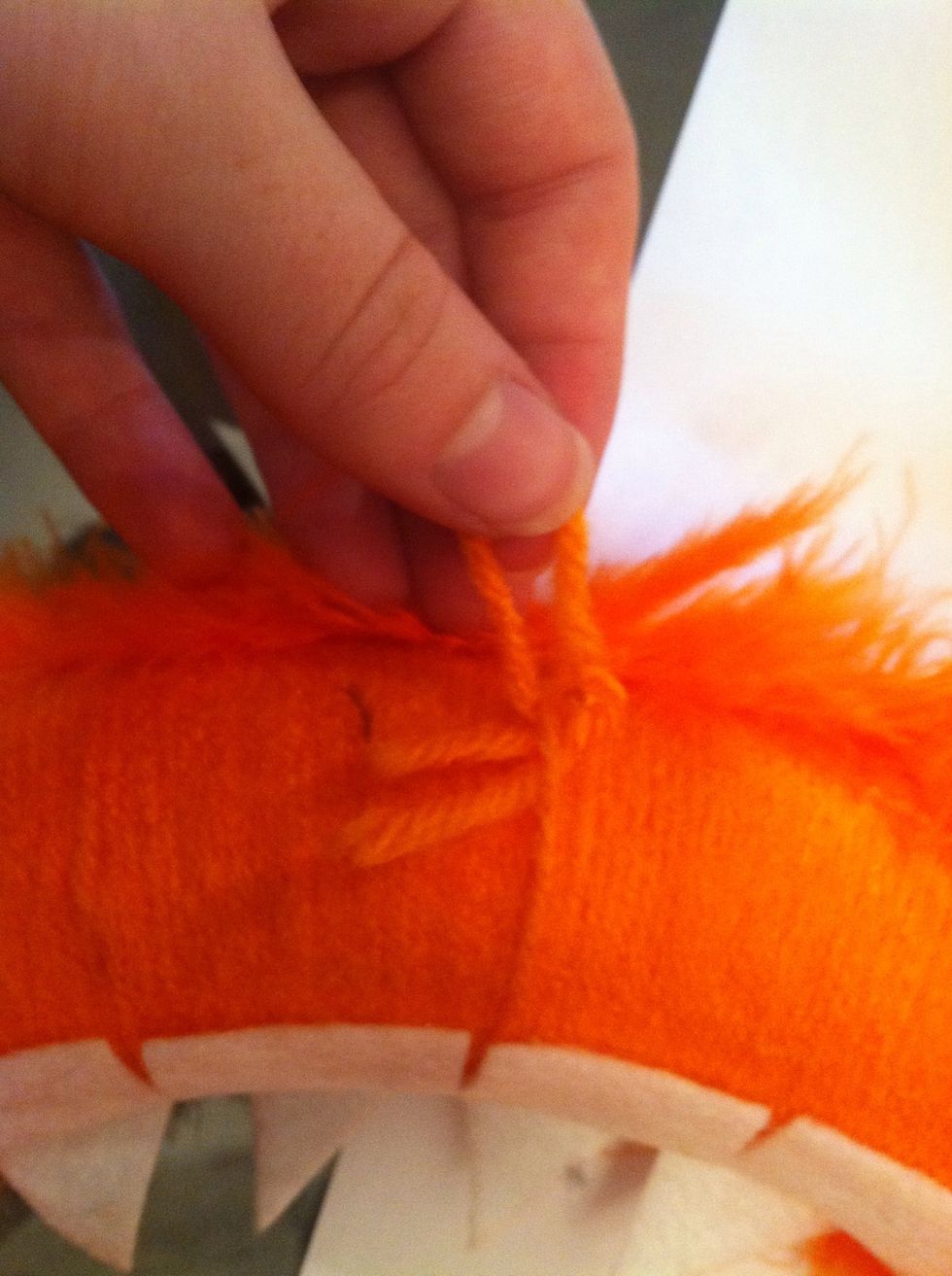 Tie a small loop on the back of the wreath.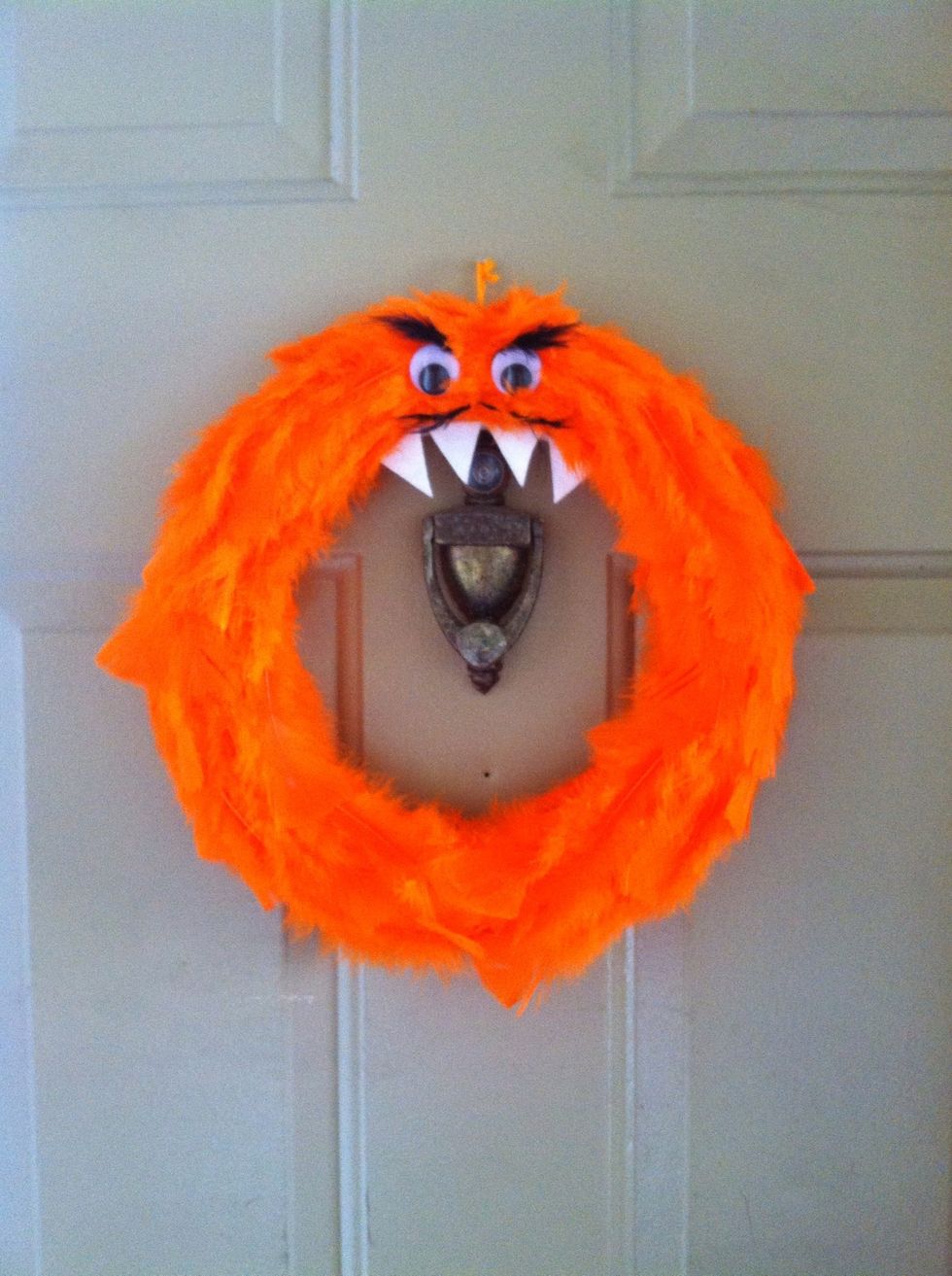 Hang your monster on your door! Happy Halloween!
1.0 Styrofoam or cardboard plain wreath
Yarn
2.0 Wiggly eyes
White felt
1.0 Bag of Feathers (main color)
4.0 Small black feathers
Hot glue gun
Hot glue