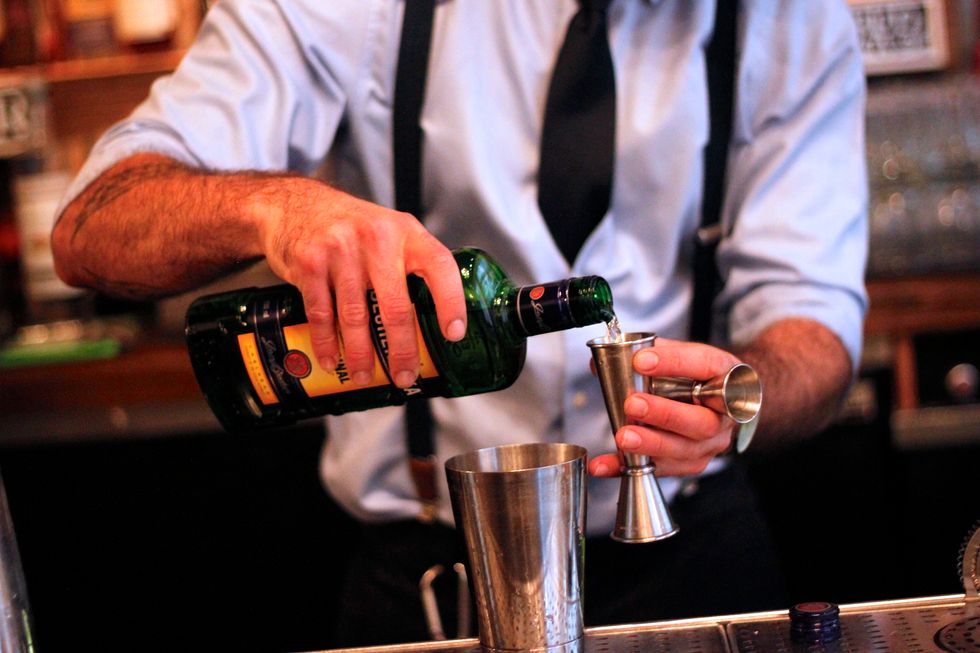 Add your Becherovka to a cocktail shaker without any ice.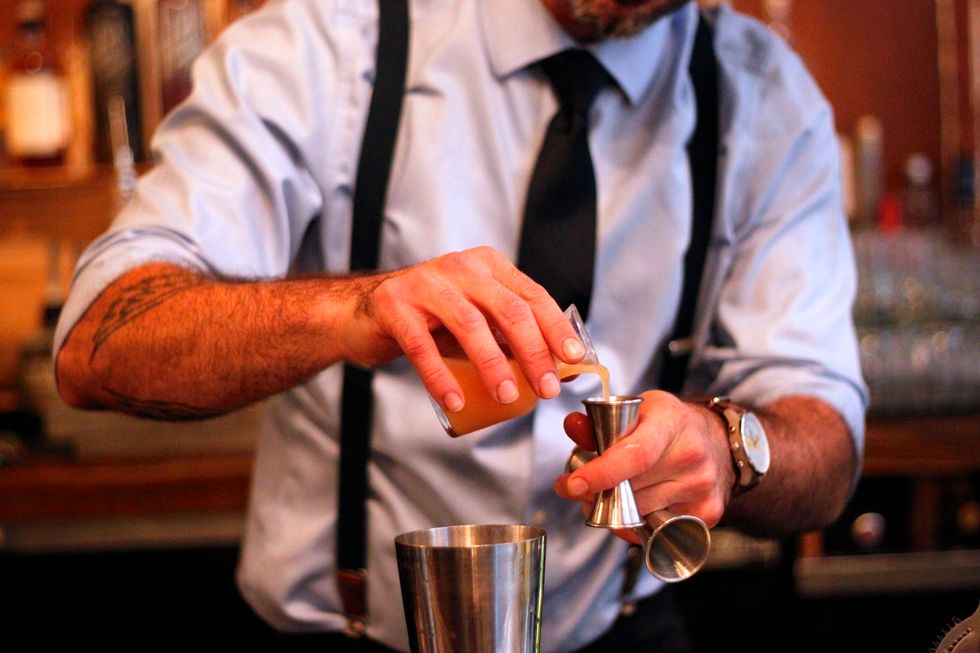 Next add 3/4 oz. grapefruit and 1/4 oz. lime juice. Grapefruit and Becherovka together are delightful- the fresh citrus taste brightens everything up.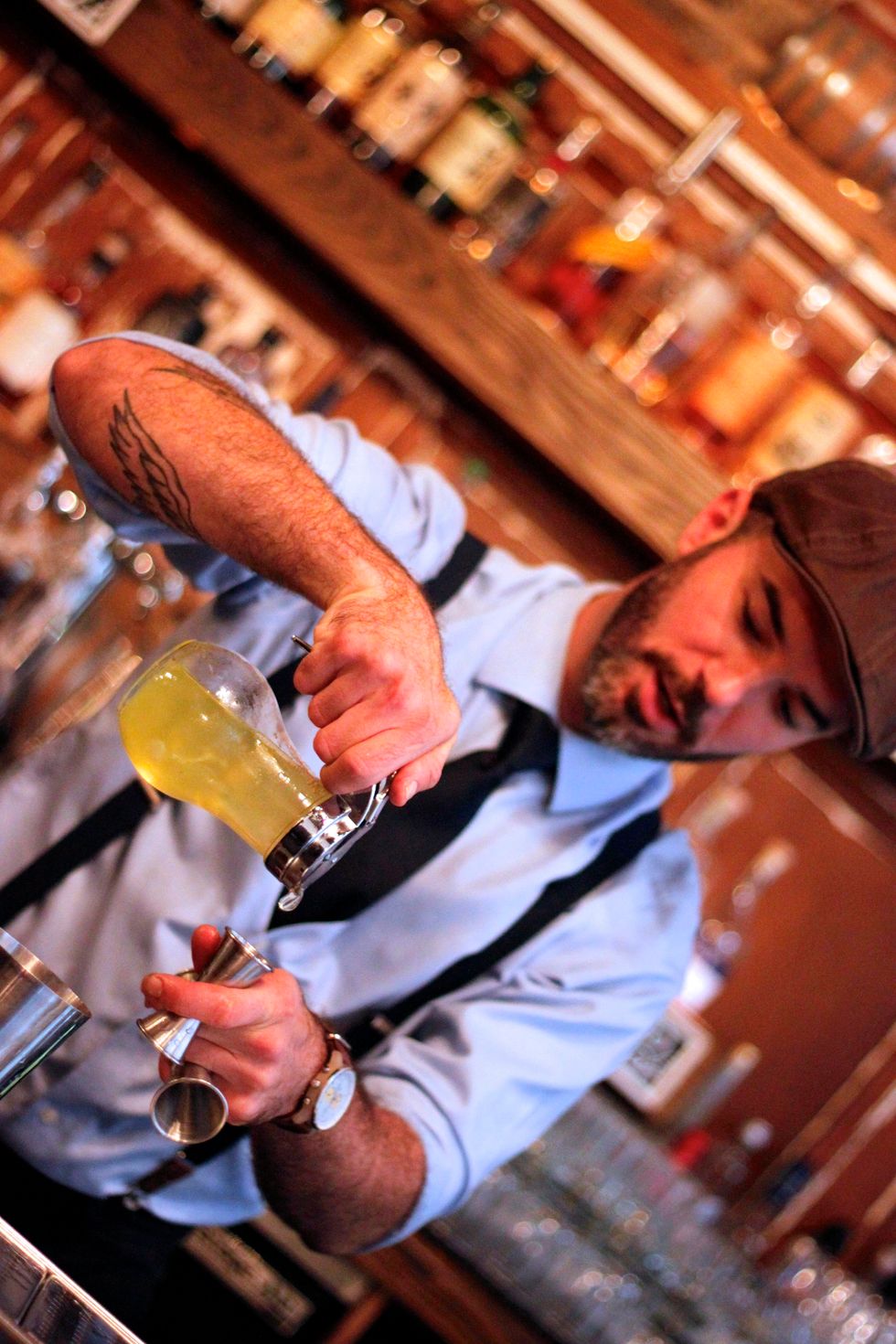 Next add 1/5 oz. of egg whites. This will froth up the cocktail once shaken.
First do a dry shake (shake with no ice). This froths up the egg whites. Then do a wet shake (add a cup of ice). Shake until the shaker gets nice and frosty, about 30 seconds.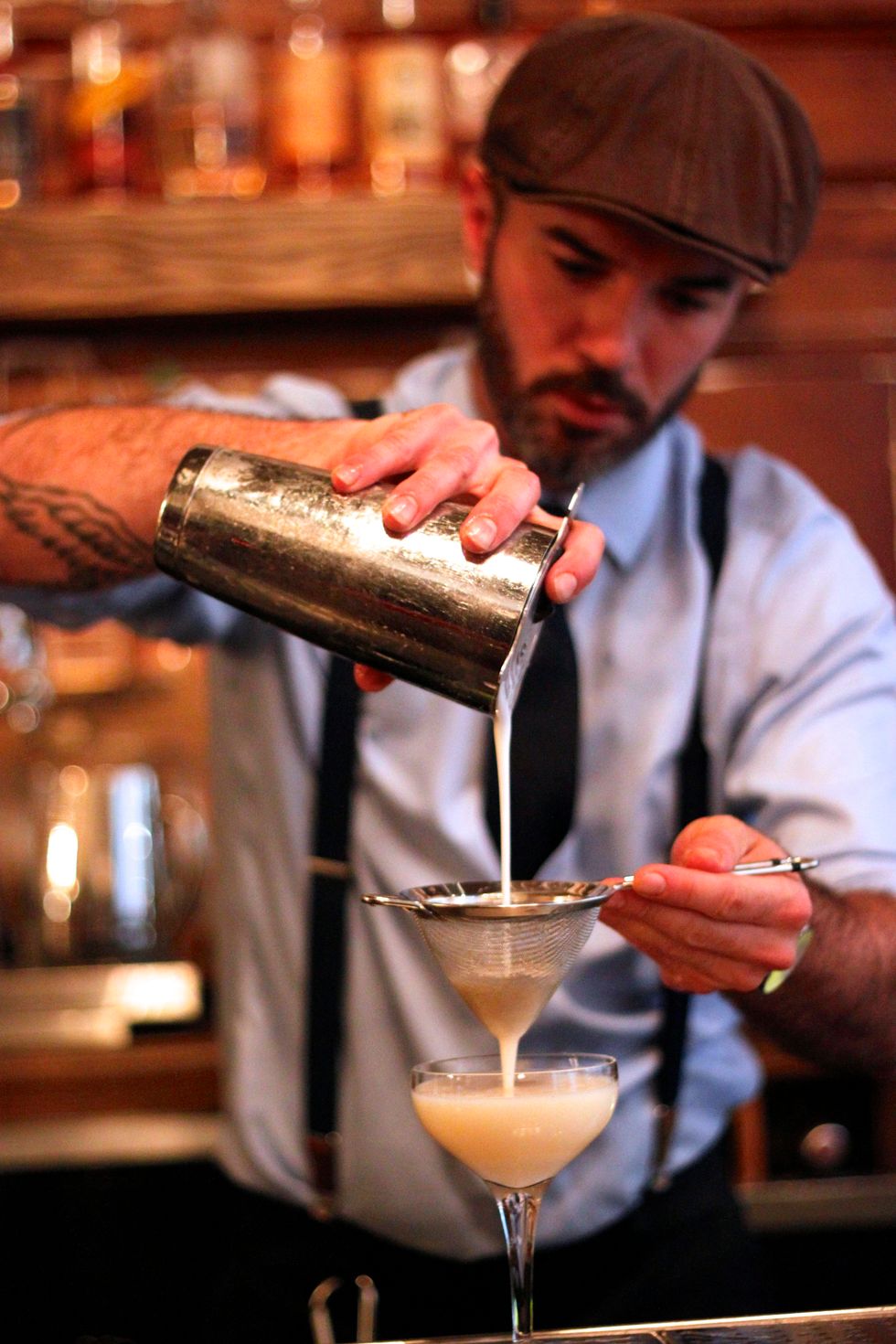 Double strain through a Hawthorne strainer and a fine-meshed sieve into a coupe glass.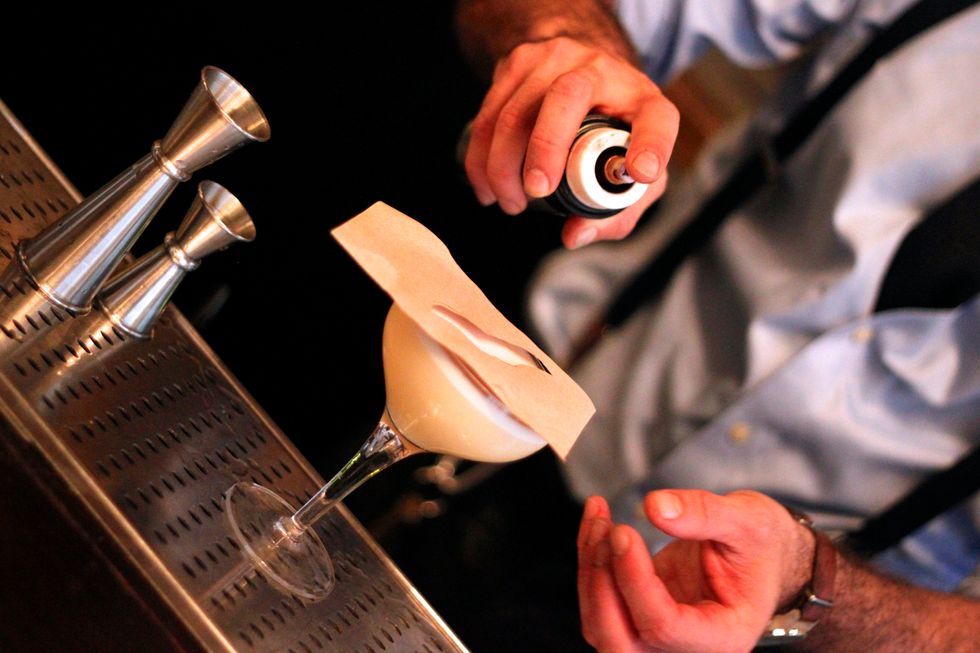 Take your mustache stencil (we drew one on a piece of paper by hand and cut it out) and place it on top of the drink. Spray just a tad of the bitters on top.
If you don't have an atomizer, you can just put a few drops of bitters on top of the cocktail like this.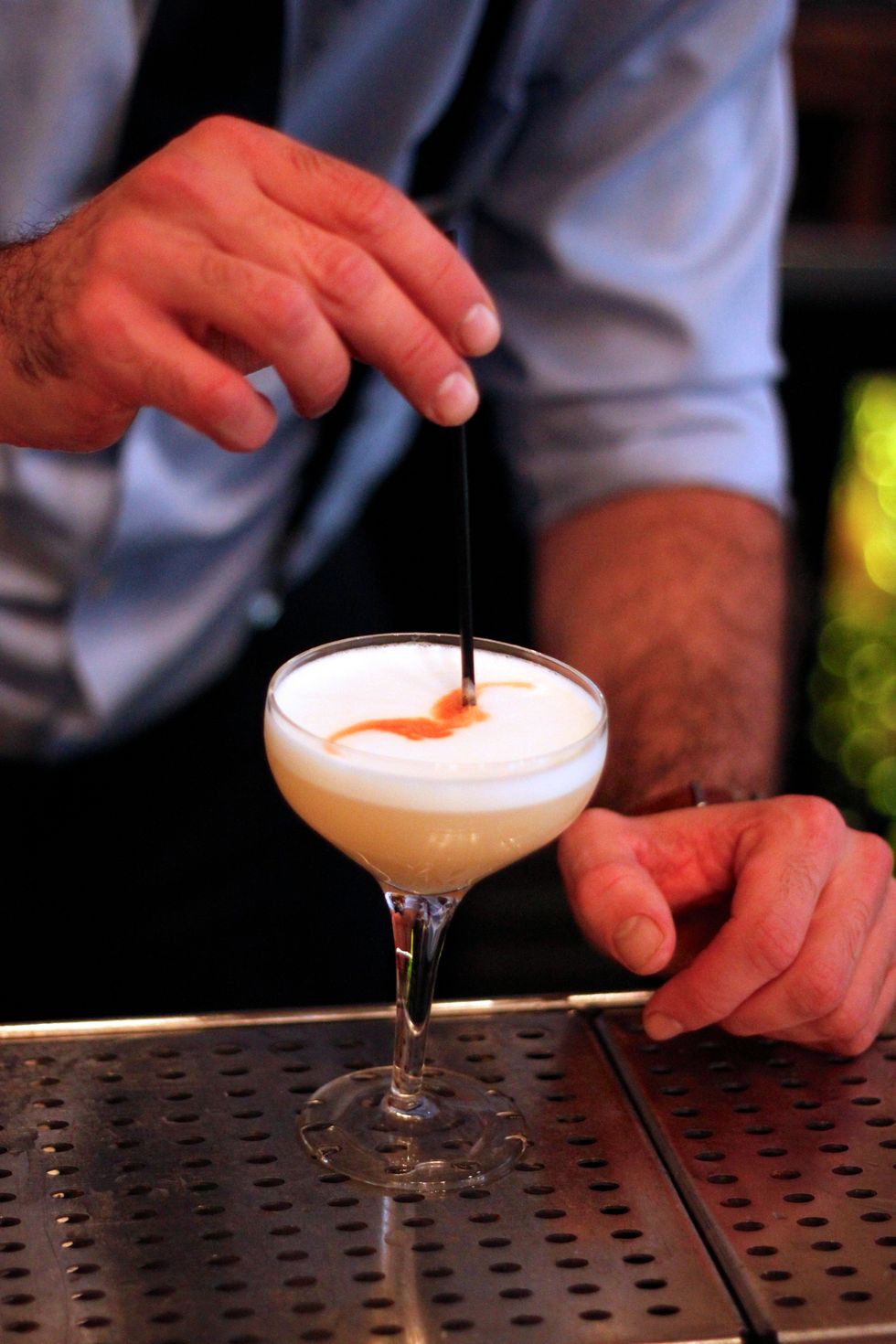 Then take a straw and draw a mustache with the bitters.
Et, voila! Citrus keeps everything refreshing with a little holiday pizzazz from the spicy Becherovka. Help show your support of Movember by ordering one of these all month long at Burritt Room.
You can learn more about the Movember movement and donate to men's health issues here: http://us.movember.com/
2.0oz Becherovka liqueur
3/4oz Fresh grapefruit juice
1/4oz Fresh lime juice
1/5oz Egg whites
Angostura bitters
1.0 Atomizer (optional)
1.0 Coupe glass
1.0c Ice
1.0 Cocktail shaker & Hawthorne strainer
1.0 Fine-meshed sieve
Burritt Room & Tavern
Restaurant + bar located inside Mystic Hotel offering specialty craft cocktails and a menu of American Tavern-inspired cuisine in a retro-style setting.