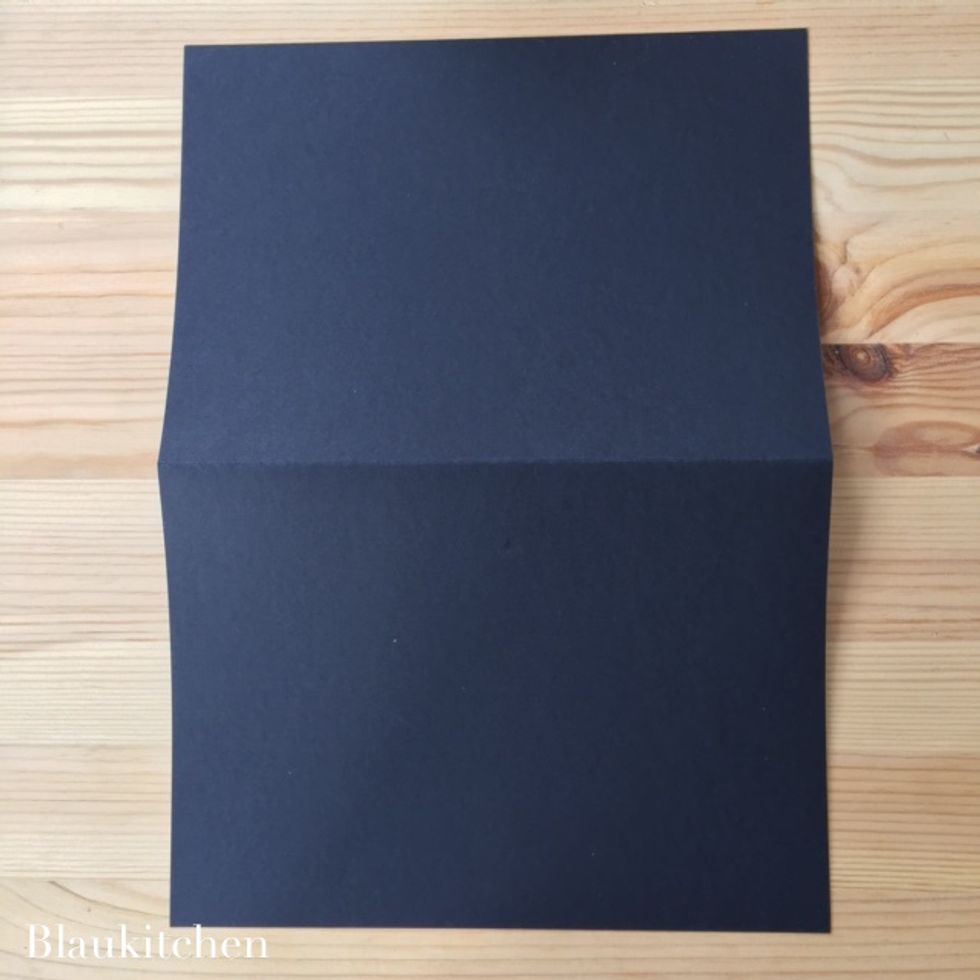 Fold in the middle an A4 black cardstock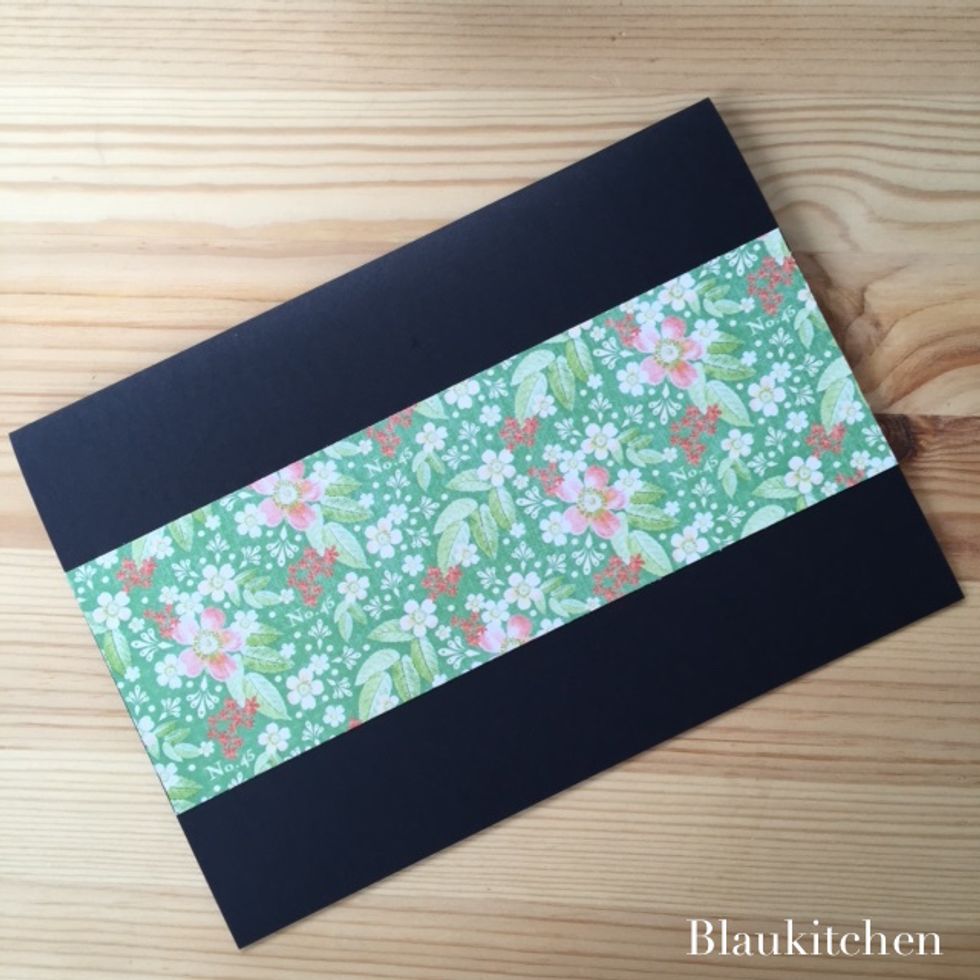 Cut a piece of paper and glue
Cut a piece of ribbon and paint the little piece of wood. Then glue the piece of paper "sweetheart.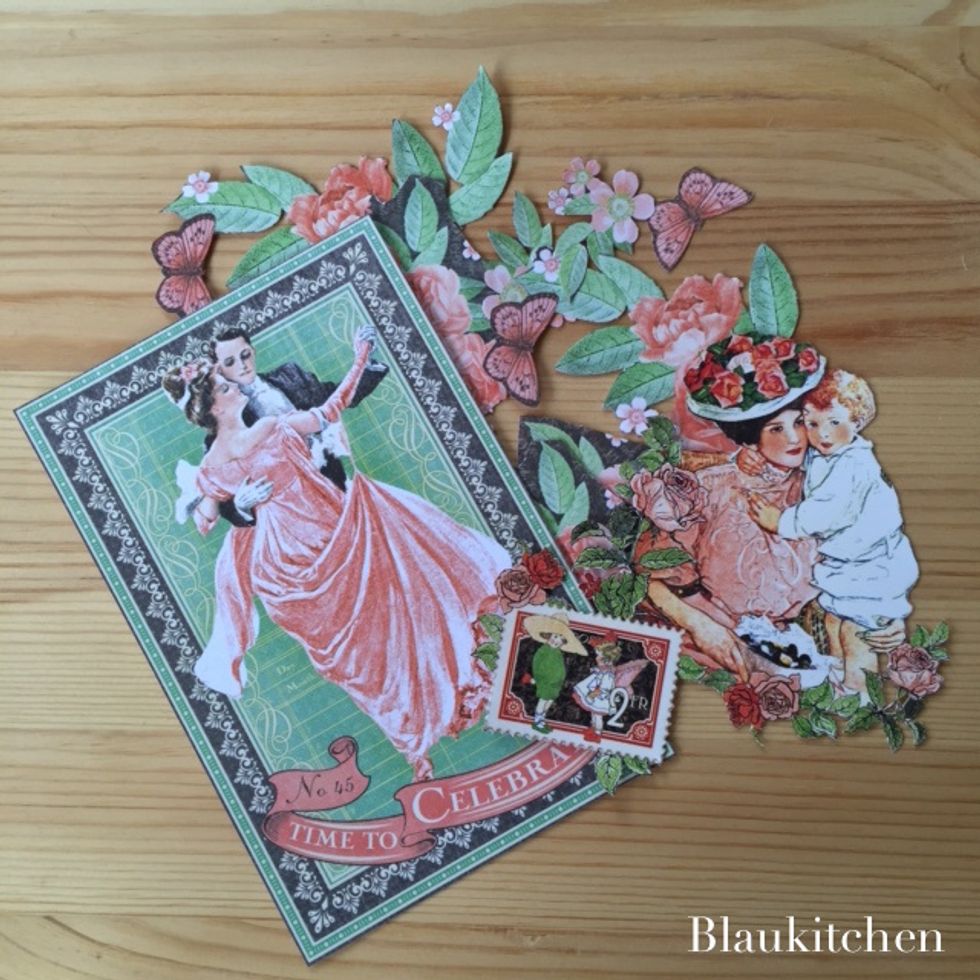 Fussy cut some details.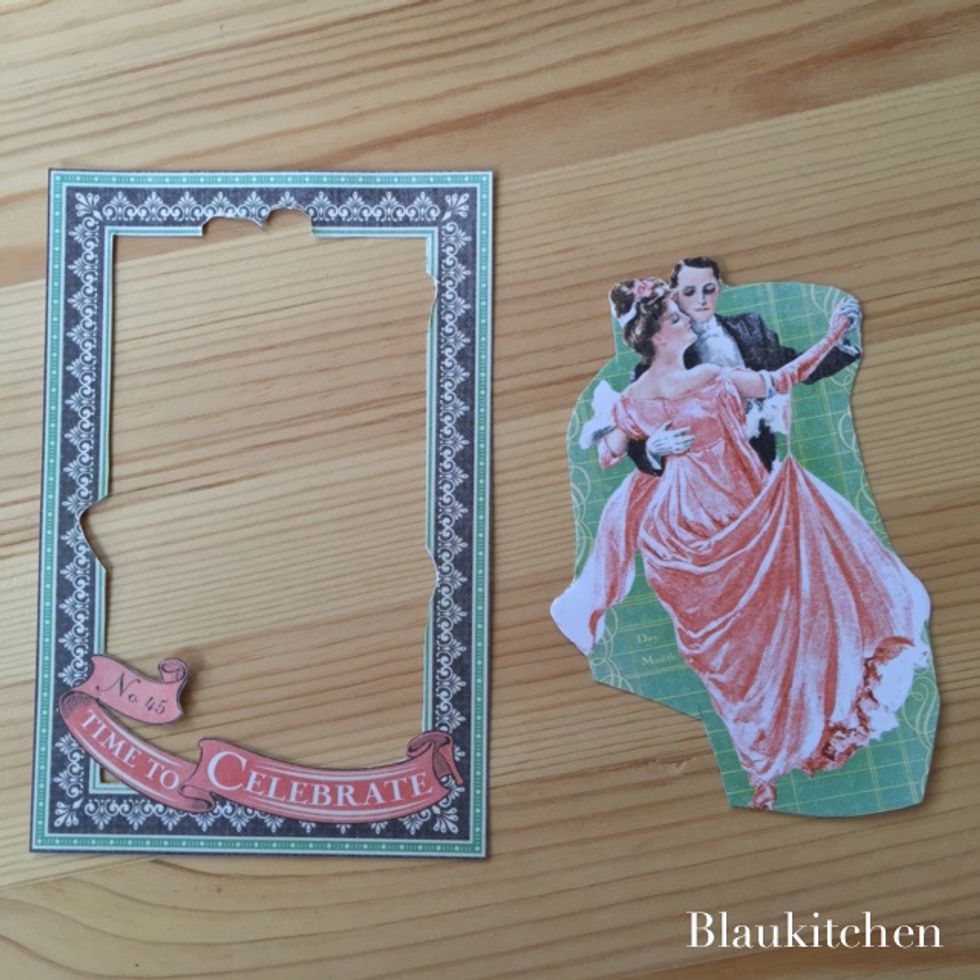 Cut out this image, we only need the frame.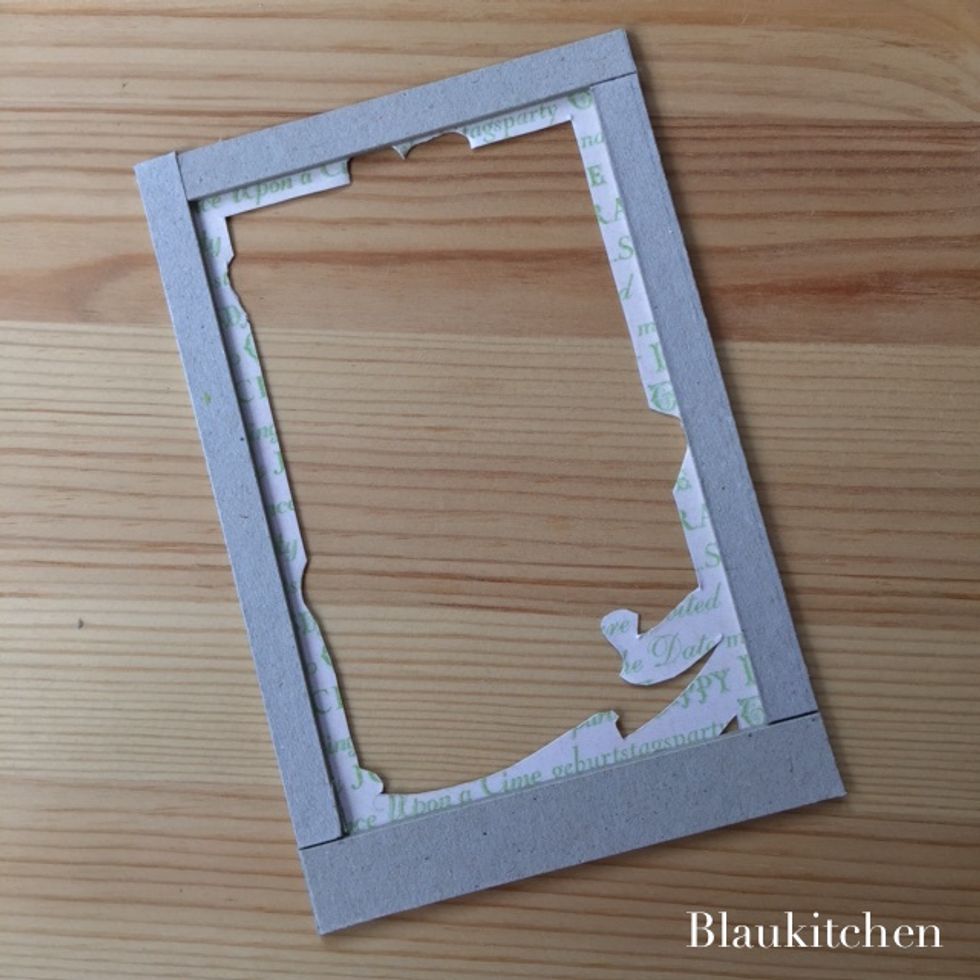 Glue some pieces of cardboard.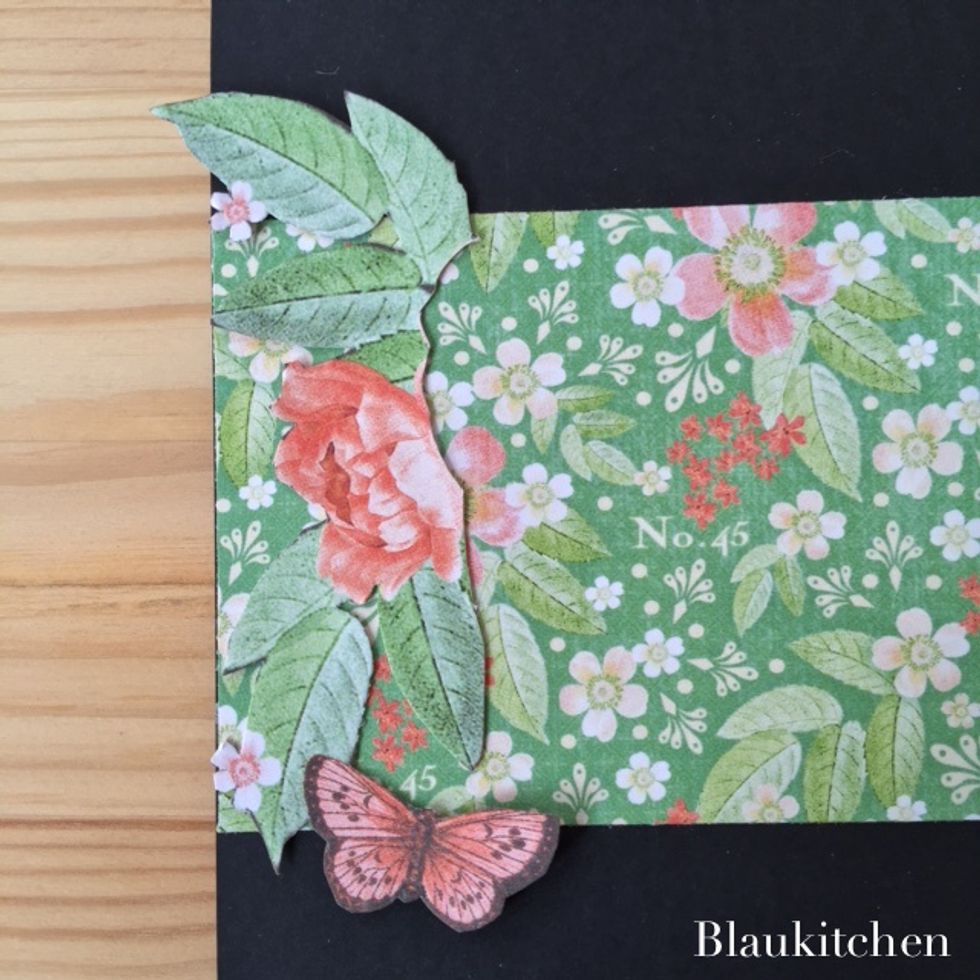 Glue flowers on the left.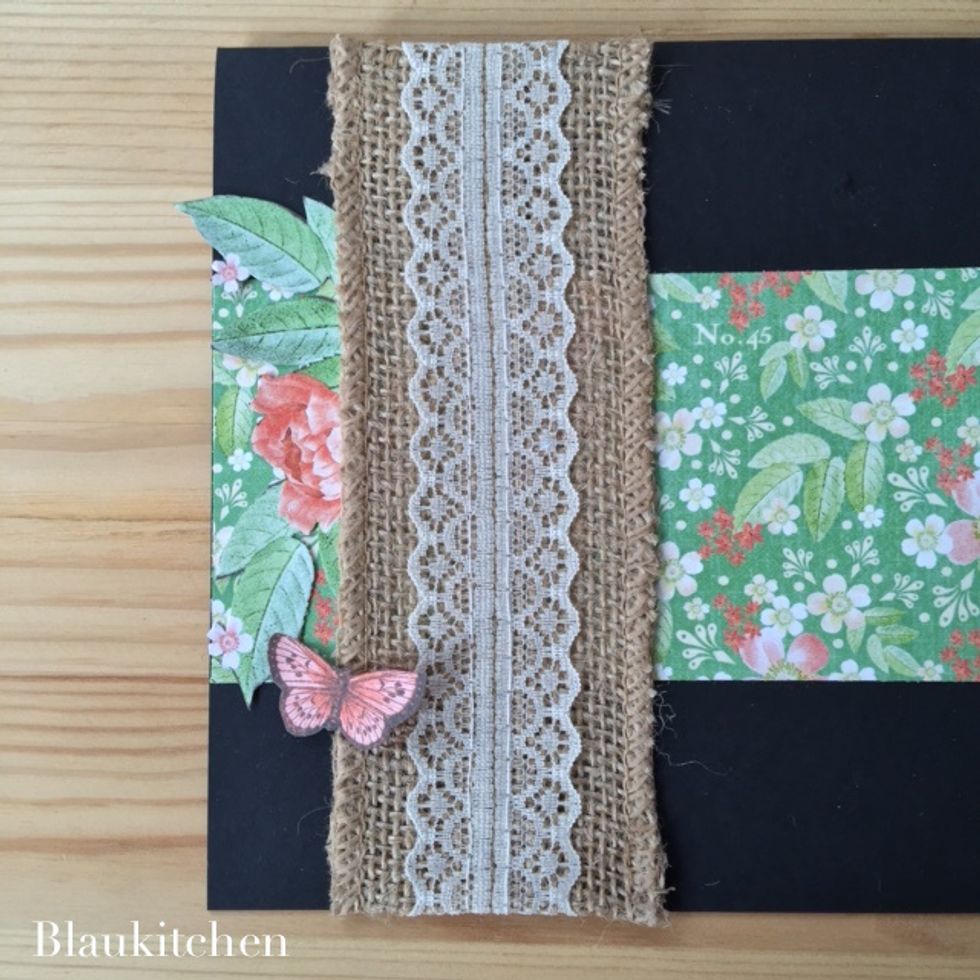 Glue the piece of ribbon.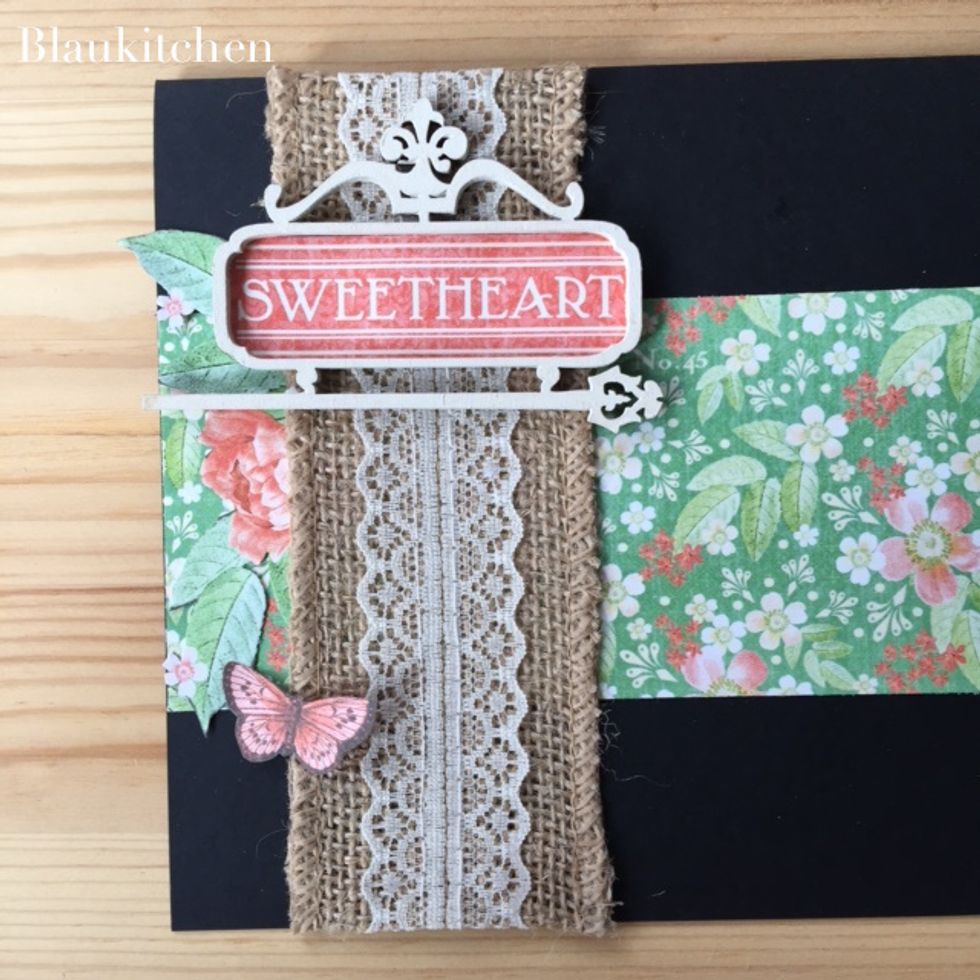 Add the sign.
Glue some flowers on the frame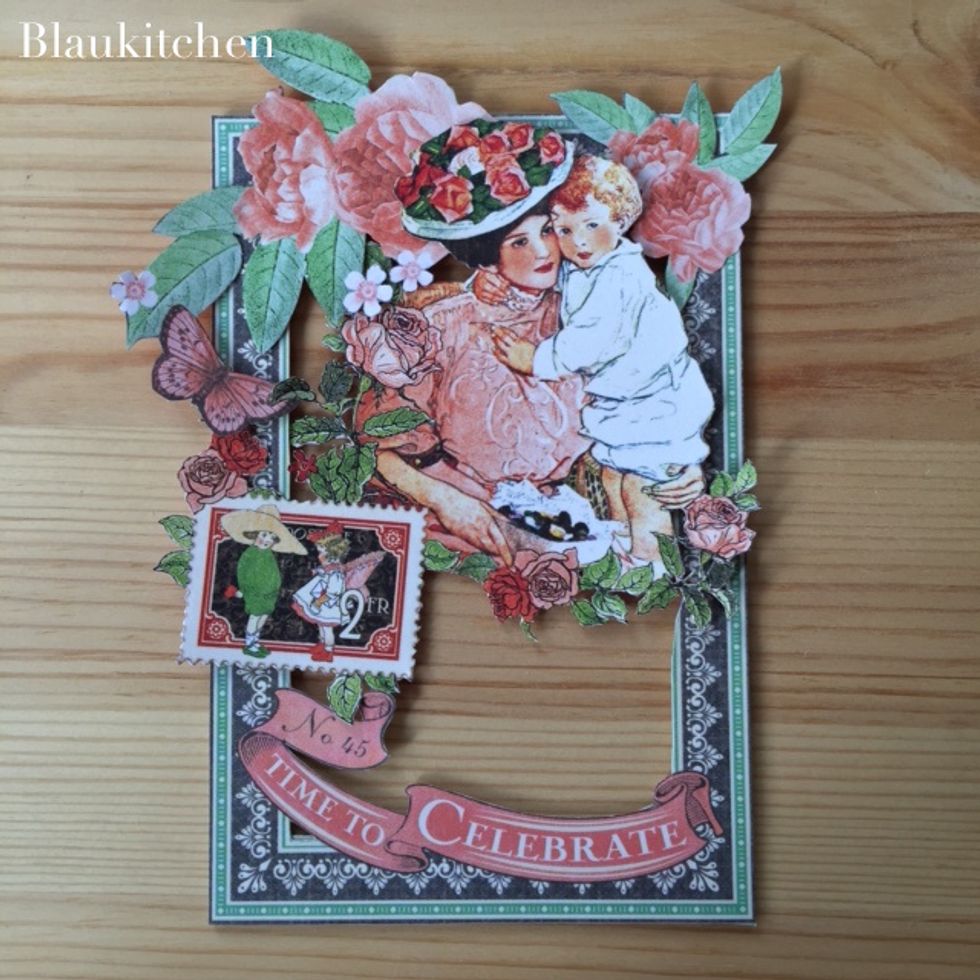 Glue mother and child detail.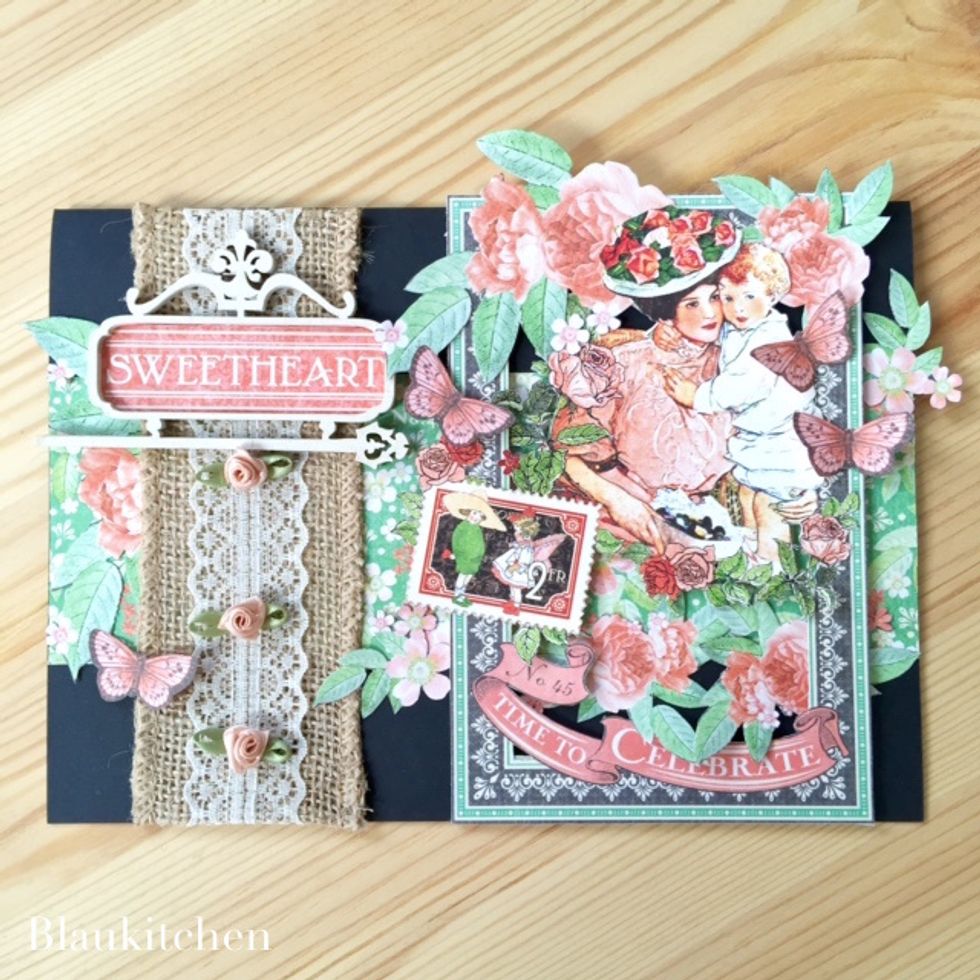 Glue the frame and some little flowers on the ribbon.
1.0 #4501225 Children's hour February Montage
1.0 #4501009 Time to Celebrate Make a wish
1.0 #4501011 Time to Celebrate You're invited
1.0 #4501008 Time to Celebrate Congratulations
1.0 #4501007 Time to Celebrate Party Perfect
1.0 Black cardstock
Some flowers
Ribbon
Wooden detail
Marina Blaukitchen
Scrapbooking lover. \nGraphic 45 Design Team Member 2016-2017\nGraphic 45 Brand Ambassador 2017-2018