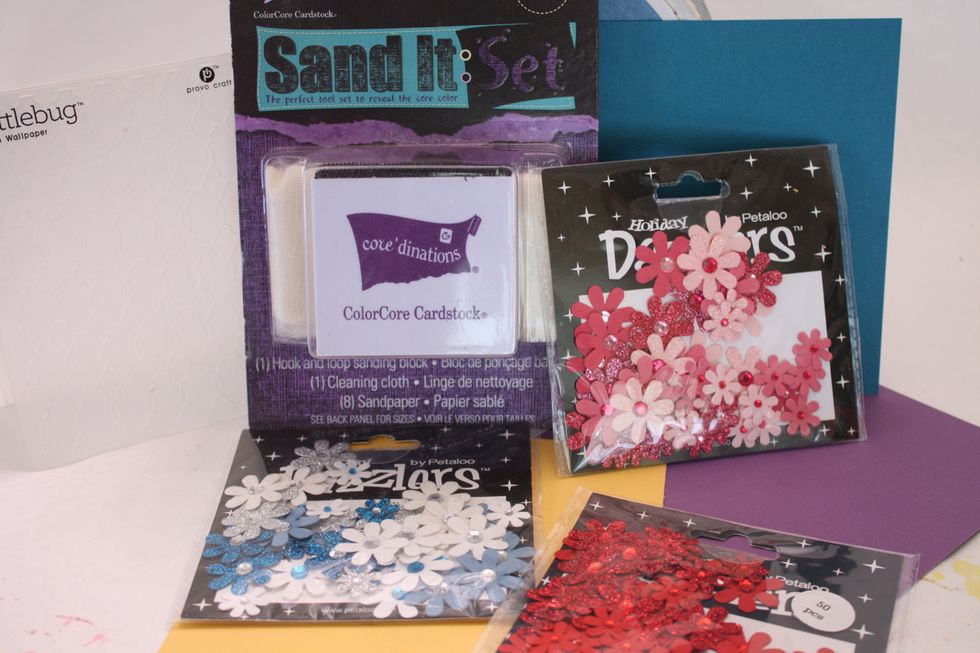 Gather your goodies! You can use a Core'dinations 6x6 Stack or cut your 12x12 to 6x6
Start by running your 6x6 paper through your embossing folder. Then lightly sand embossing with your sanding tool and wipe after each color with the included cloth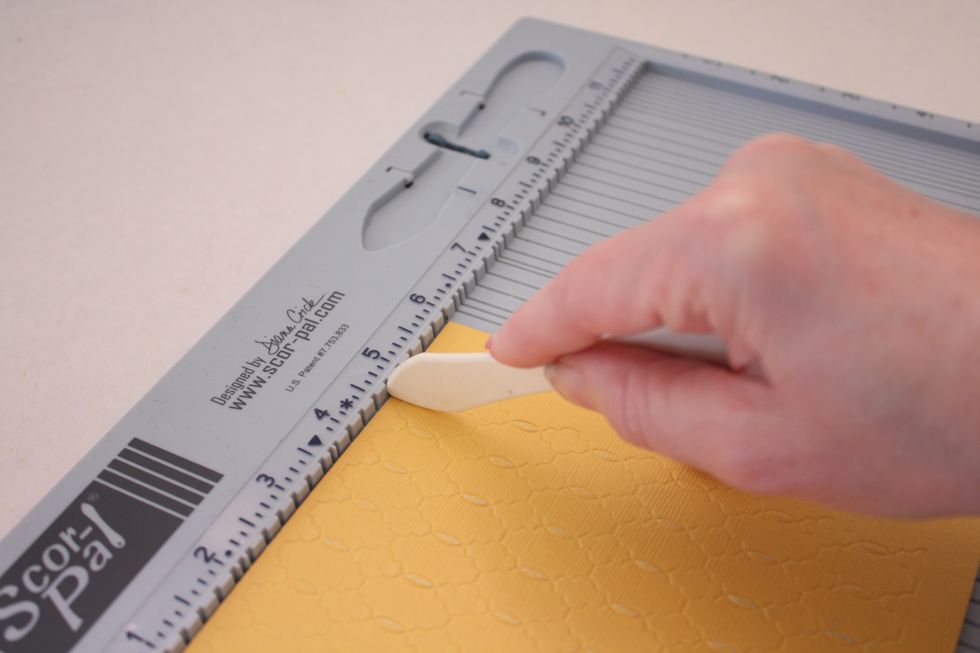 Place your paper face down on your scor-pal and score in 1.75 inches on each side. If you don't have a score pal just use your ruler as a folding guide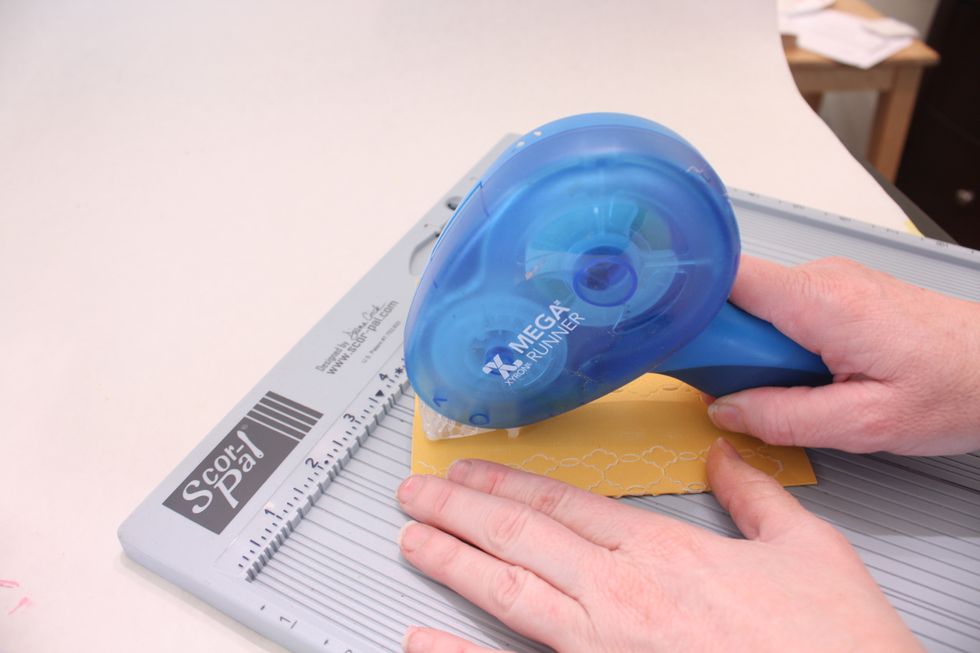 Fold in both flaps, and run some tape runner along back and enclose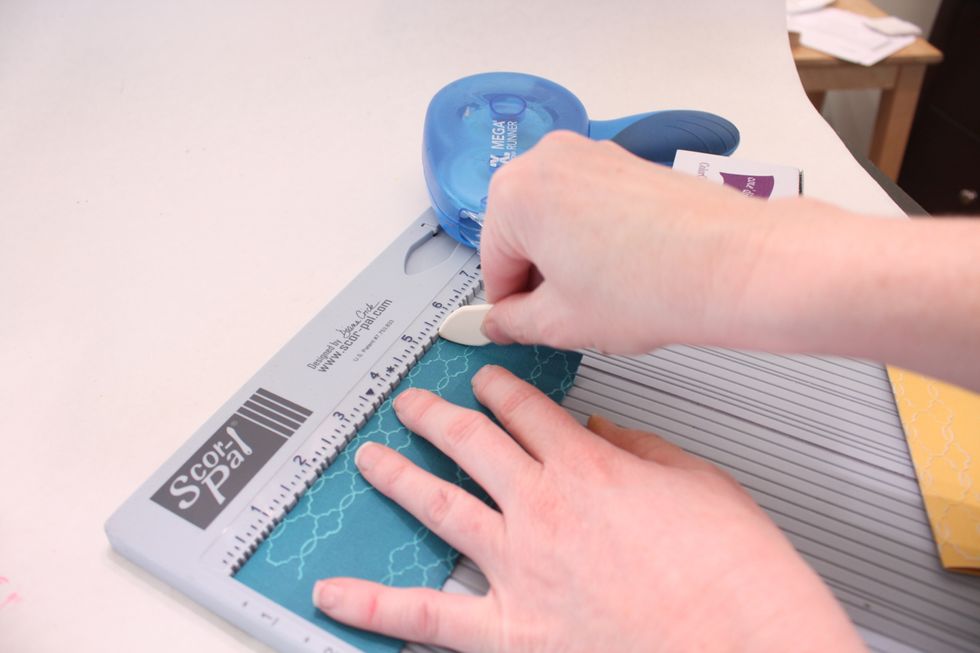 Place back on score pal and score at 1/2 inch in (use ruler if you don't have score pal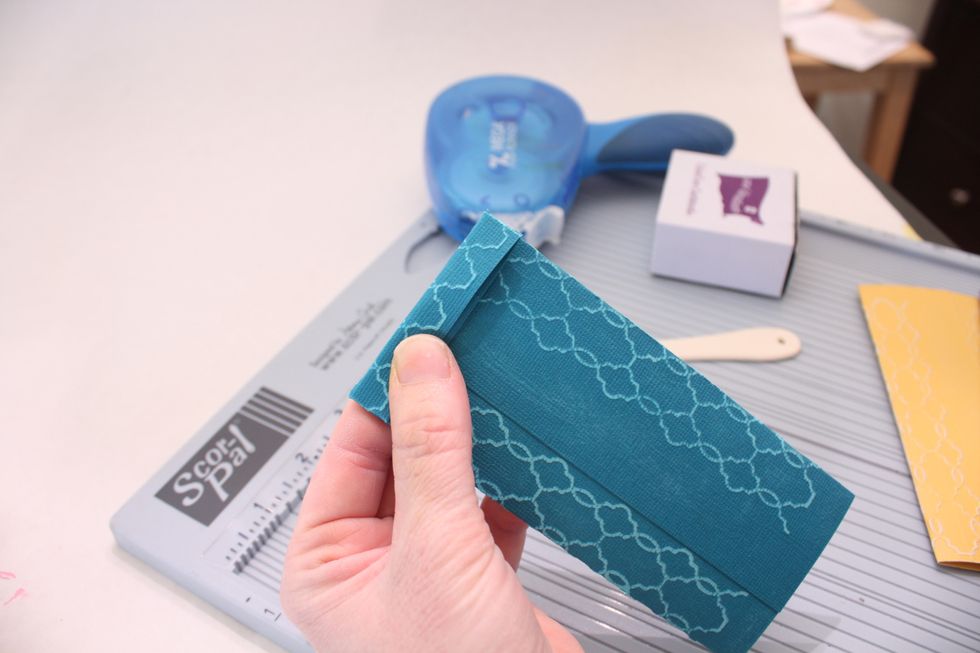 Fold over and attach with hot glue gun- tape runner will not be strong enough. You can use white glue too but you will have to use a paper clip to hold while it dries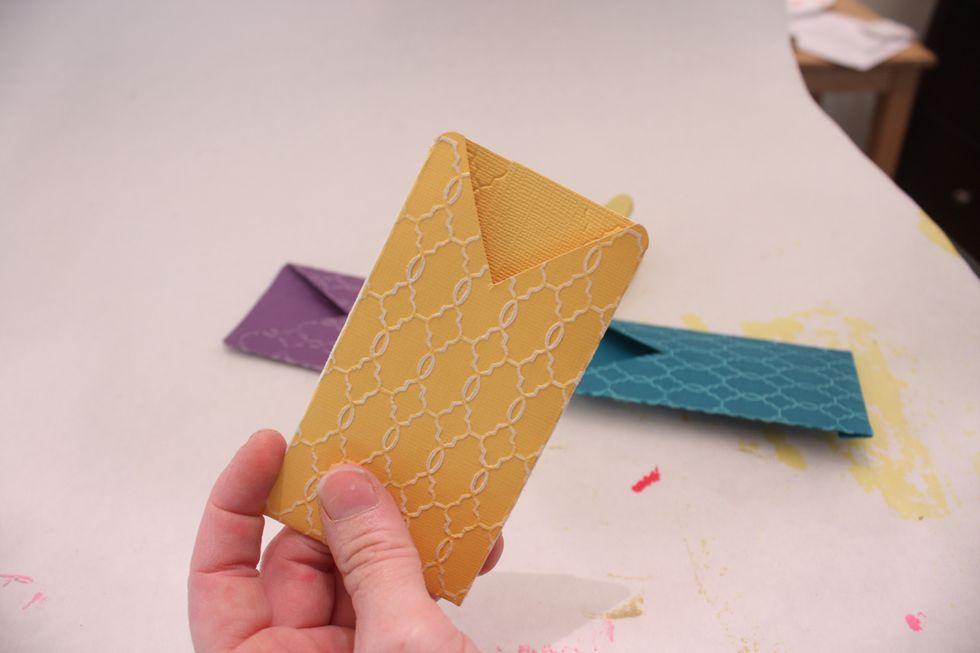 Next take some scissors and cut a notch in the top- I also used a corner rounder to round off corners- optional but I liked how it looks!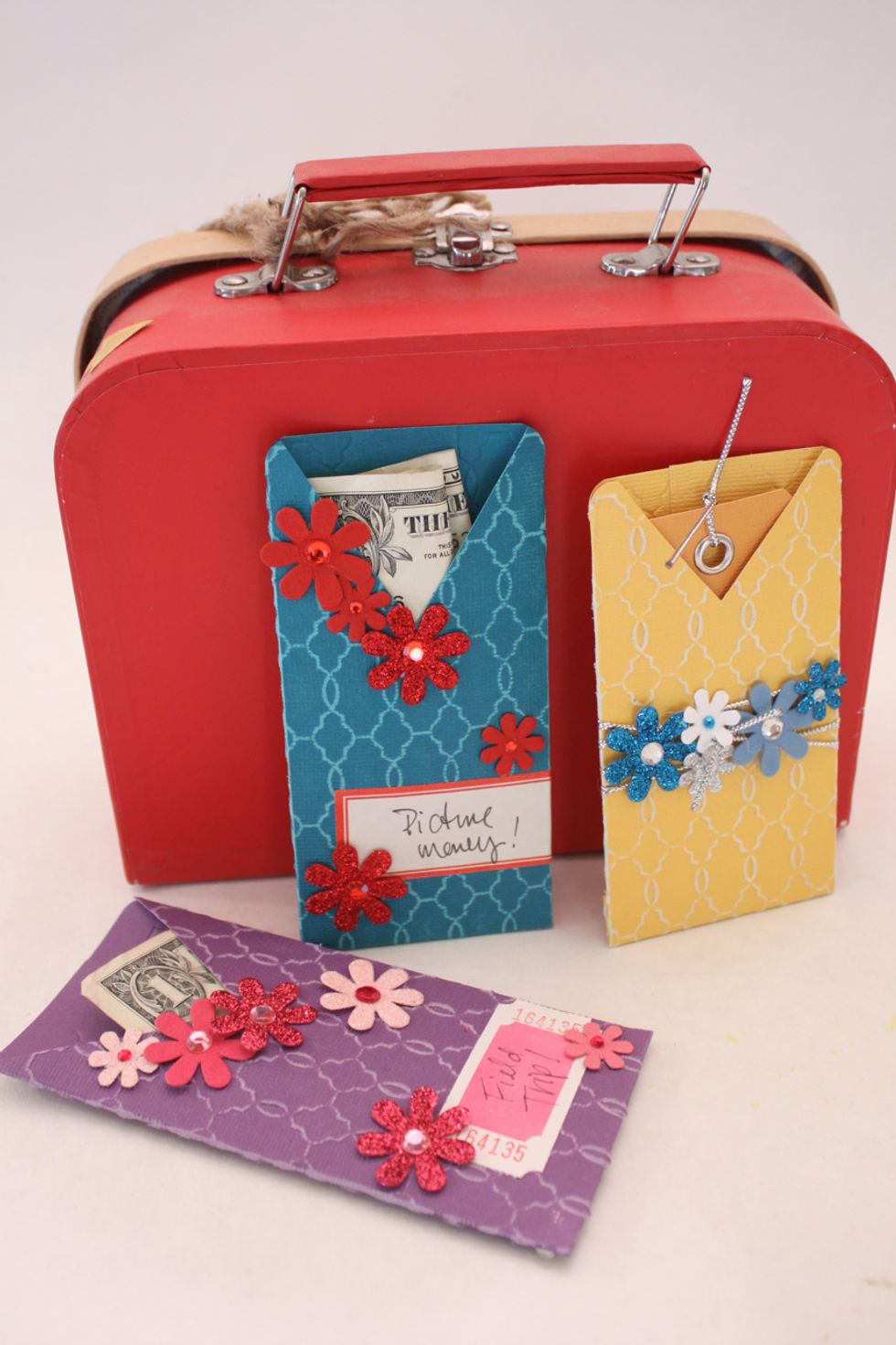 Now add your embellishments!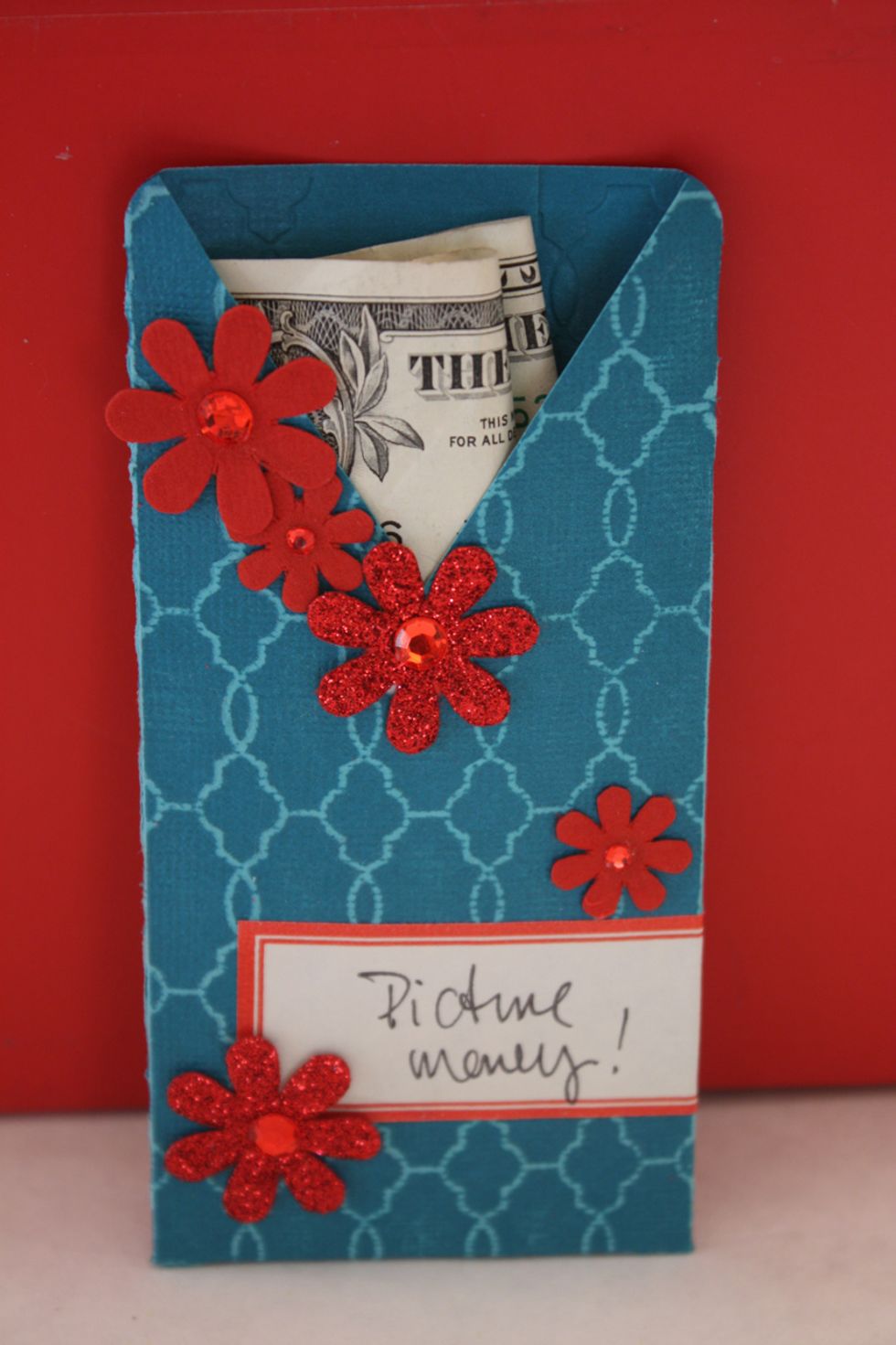 For this one I used a vintage avery label and my Petaloo Dazzlers-use white glue or hot glue to attach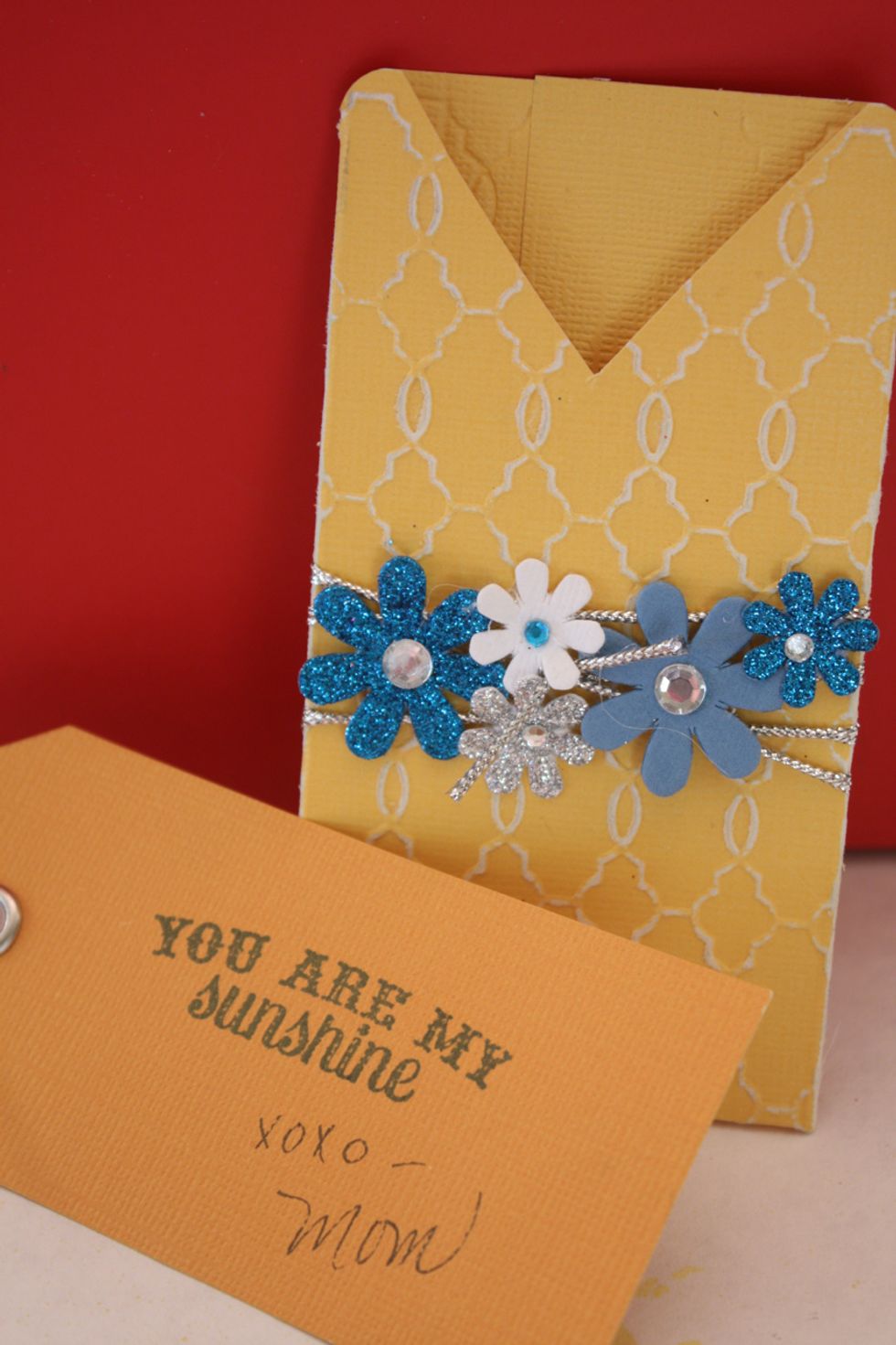 This one I used a Core'dinations tag to write a little note on, and embellished with PETALOO dazzlers and Fancy Trim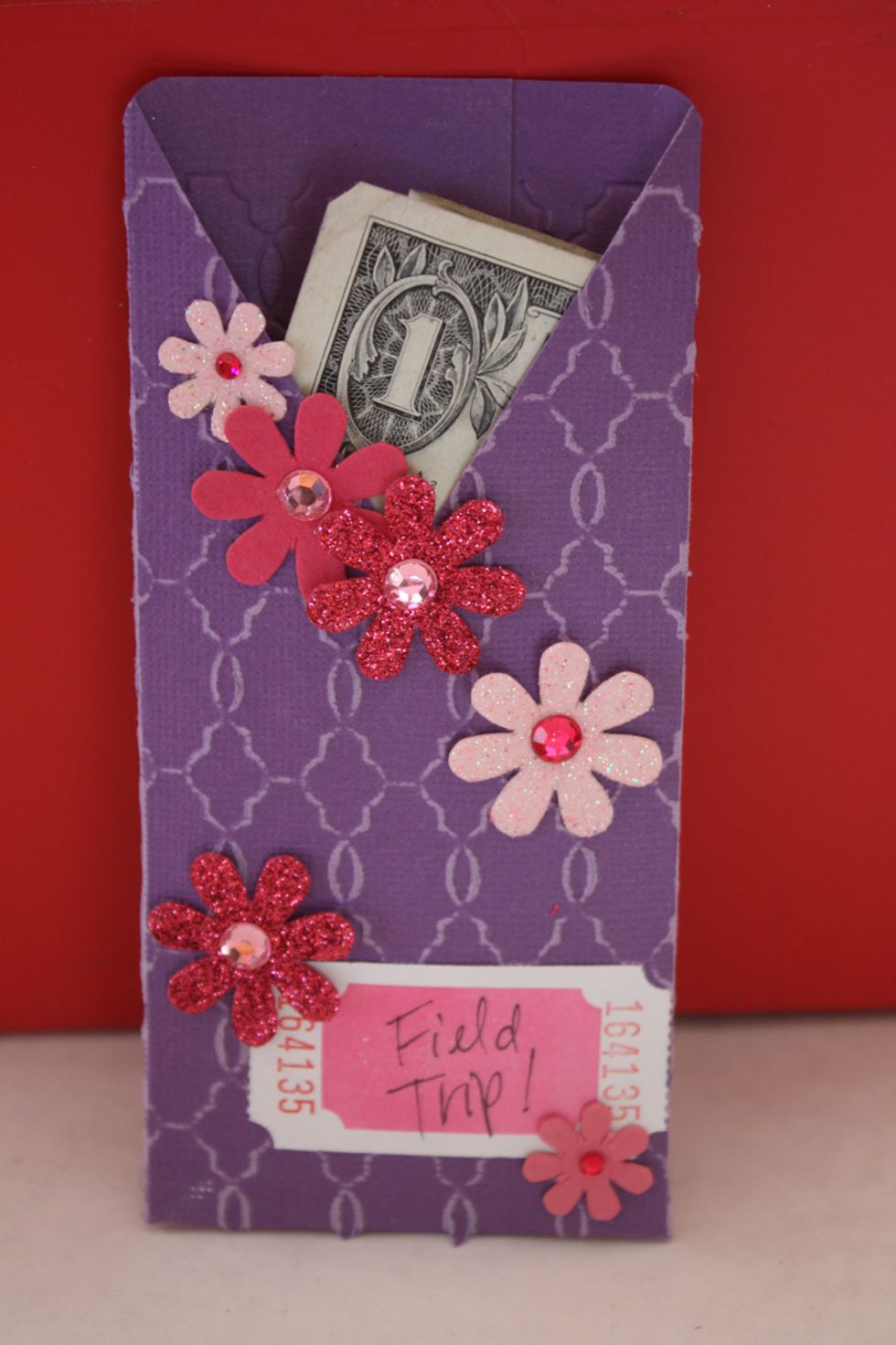 A cool little raffle ticket adds fun to this one!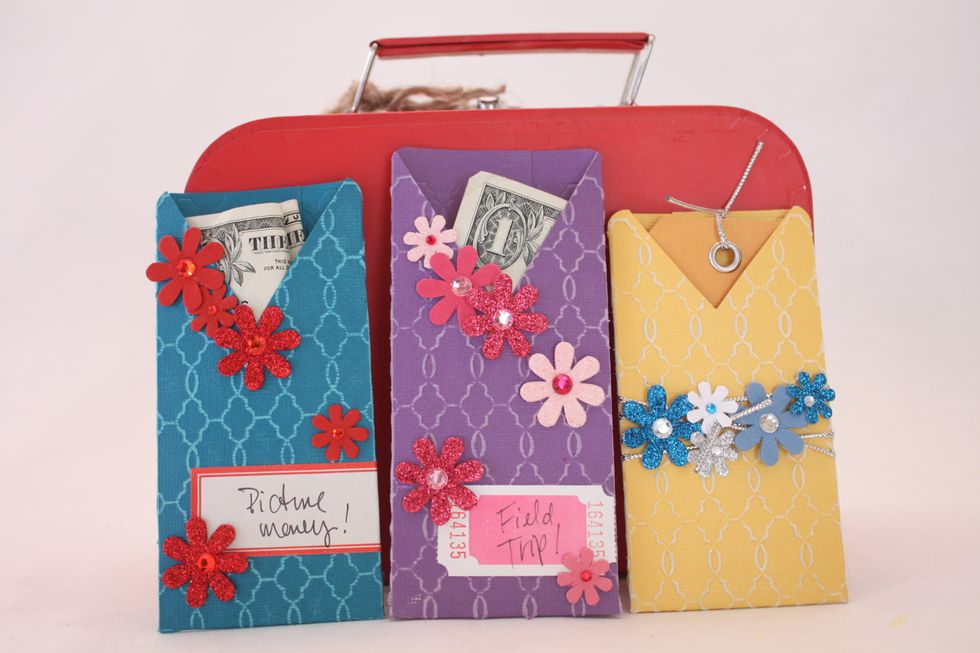 These are not only good for money, but gift cards, money, notes, invites! You can even cut then different heights before you seal and snip. Hope you have fun making your own! Denise
Core'dinations Cardstock
Petaloo Holiday Dazzlers Flowers
Hot Glue
Cuttlebug embossing folder
Core'dinations Sanding tool
Corner Punch (optional)
Scor Pal (optional)