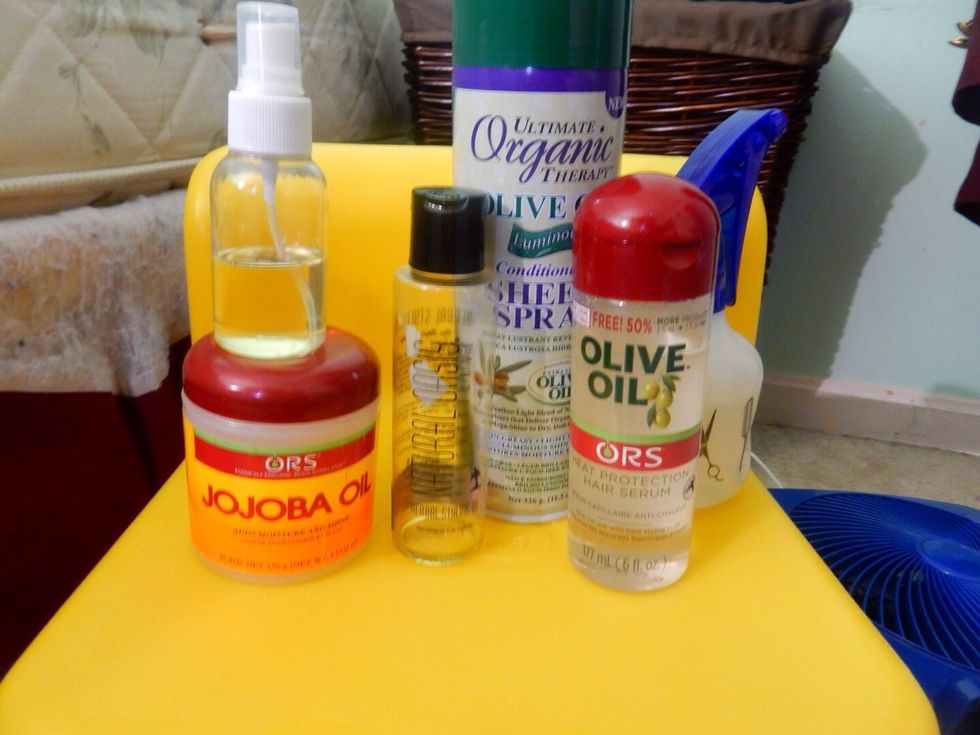 Products used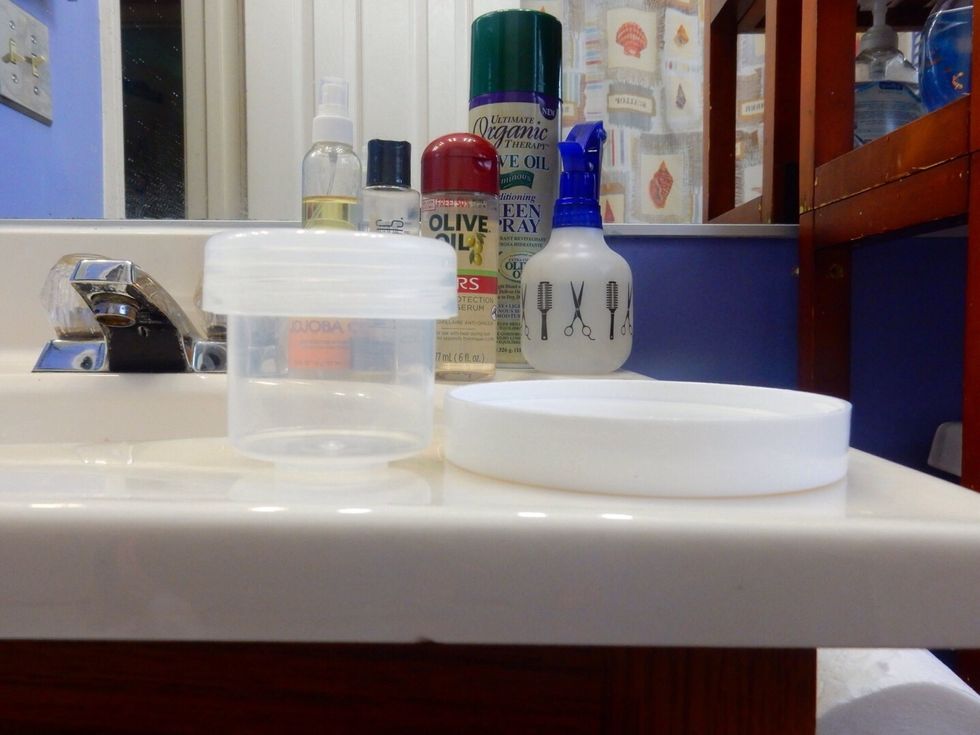 Get two containers one for holding the finished mix, and the other for mixing the mix. For my mixing container I used the top of a jar so you can really use anything that could hold liquid.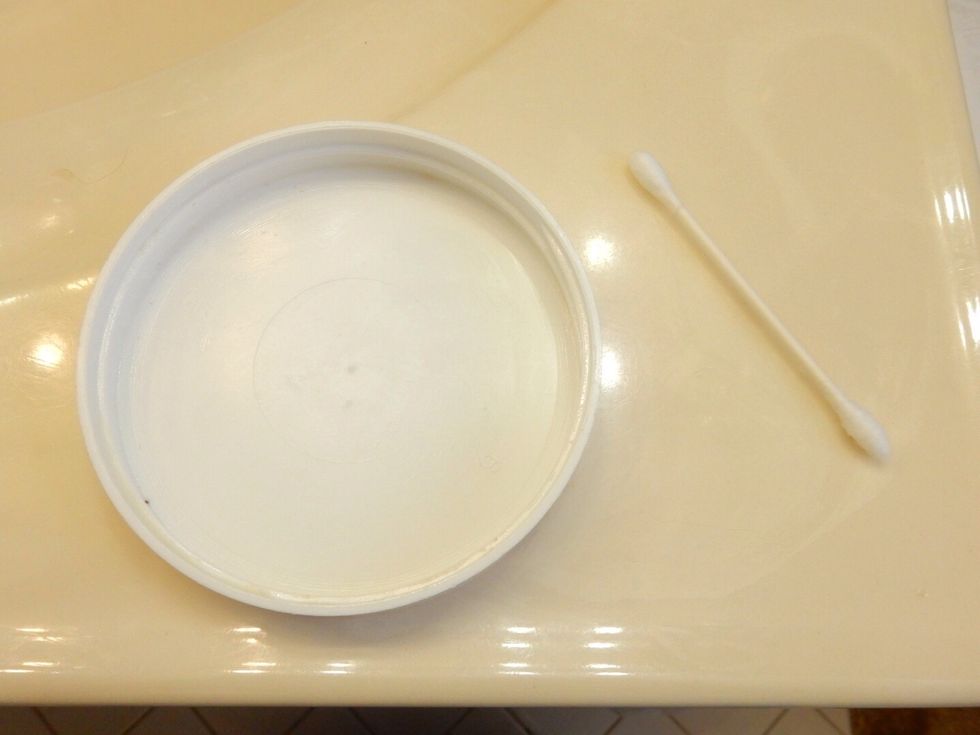 I mix with a q-tip. Pull of the excess cotton on the tip for easier stirring.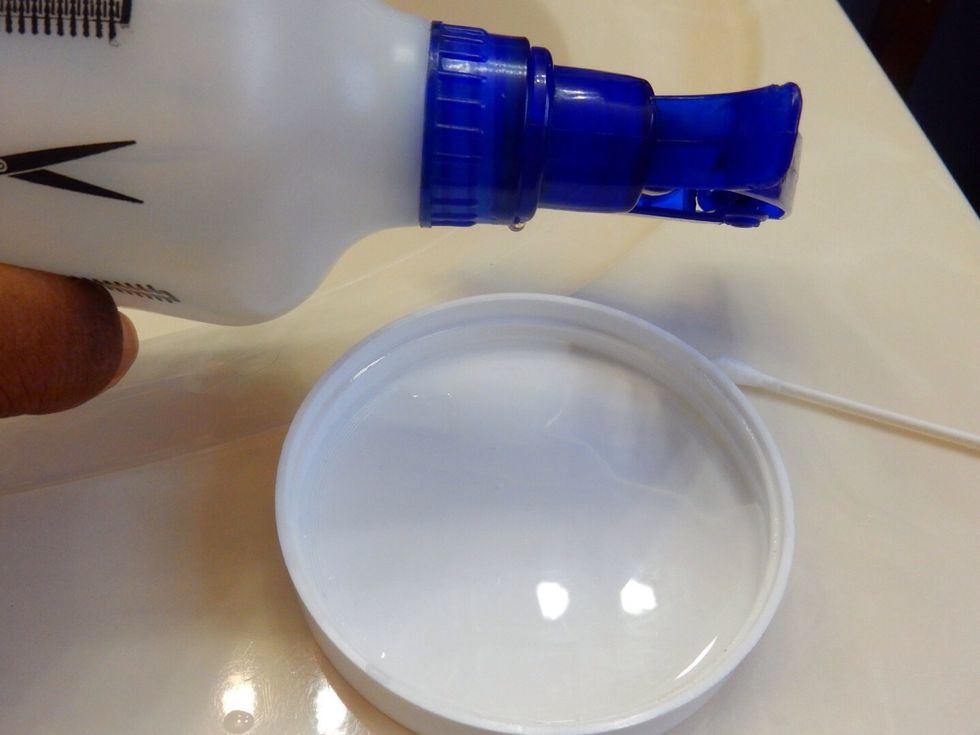 Add about 2 tablespoons of water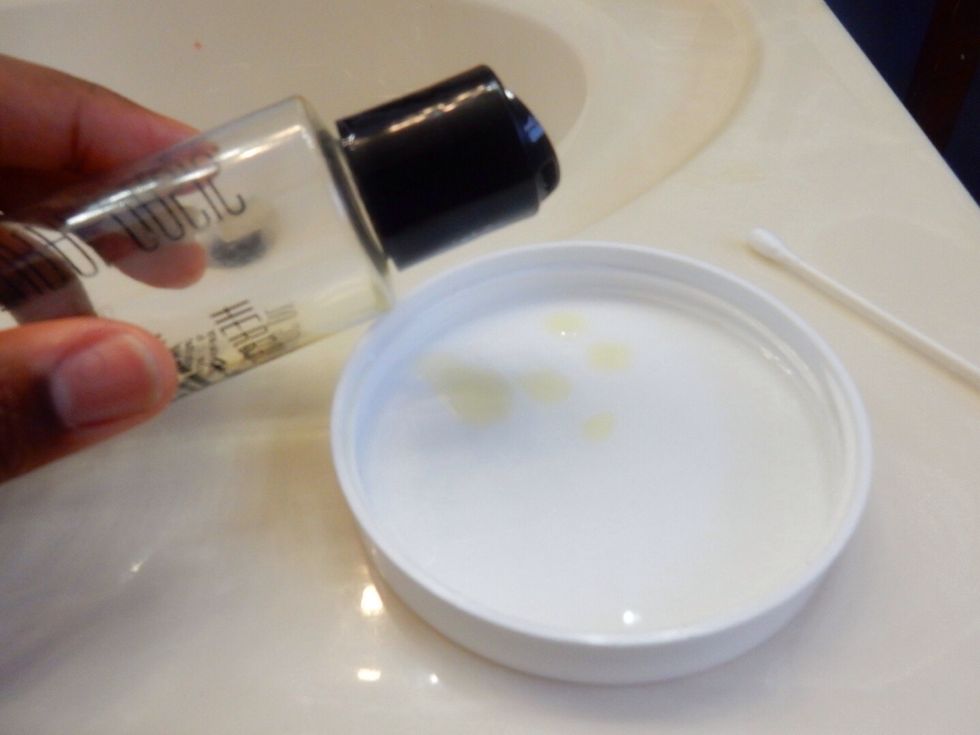 Add a few drops of natural oasis oil.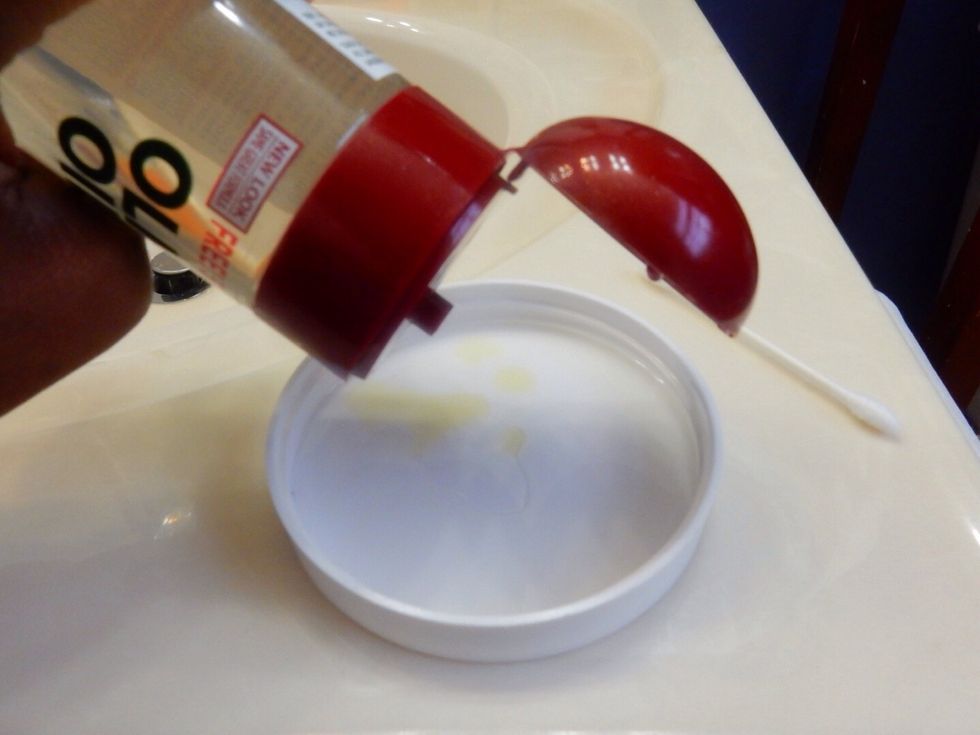 Add a generous amount of olive oil serum.
Add a teaspoon of essential oils.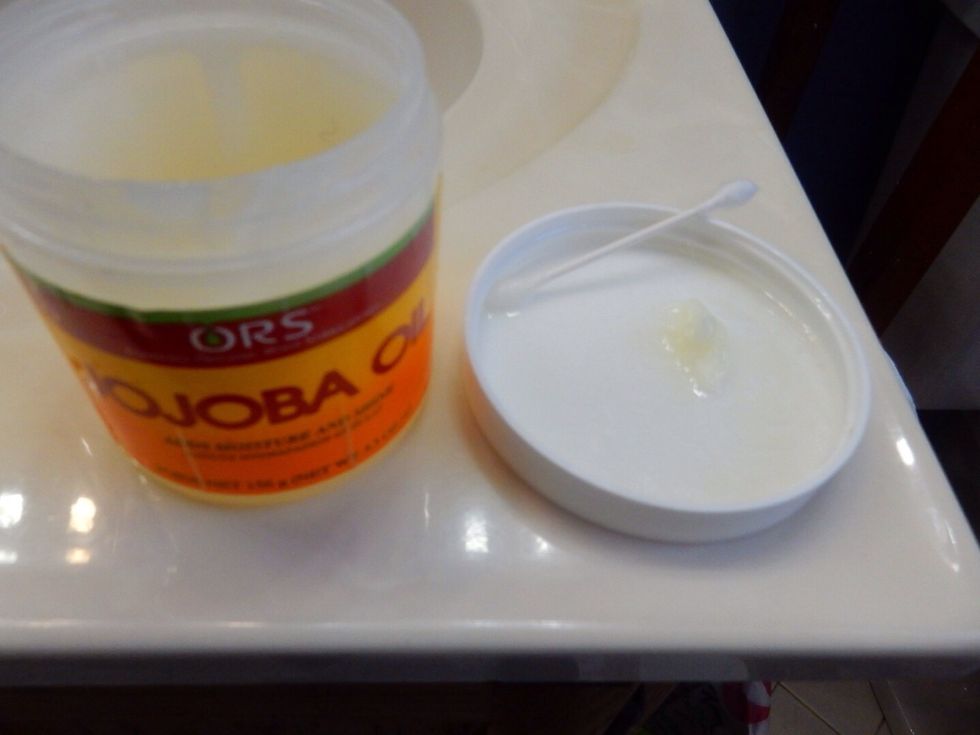 Add a chunk of jojoba oil. ( I fill the jar with water to soften up the oil)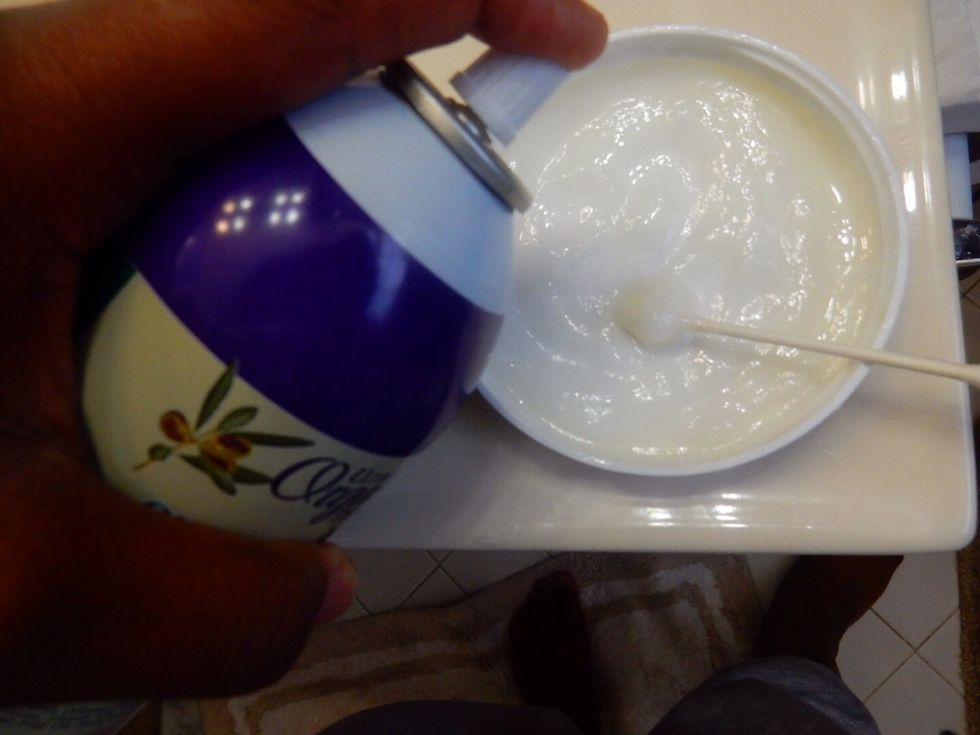 Spray hair sheen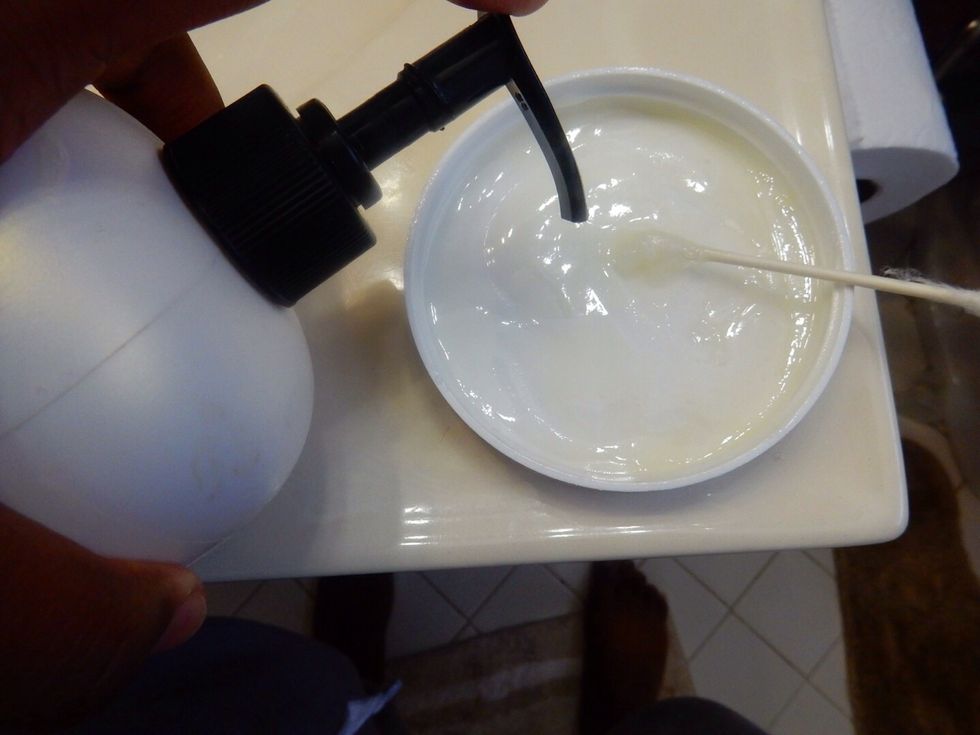 Add your favorite leave-in conditioner or Shea butter
Mix all of this up again and put it into your other container.
Your mix should fell like a thick oil this gives your hair a great shine, and keeps it soft and moisturized.
Jojoba oil
Olive oil serum
Natural Oasis oil
Essential oils
Shea butter or leave in conditioner
style="margin-bottom:60px;">