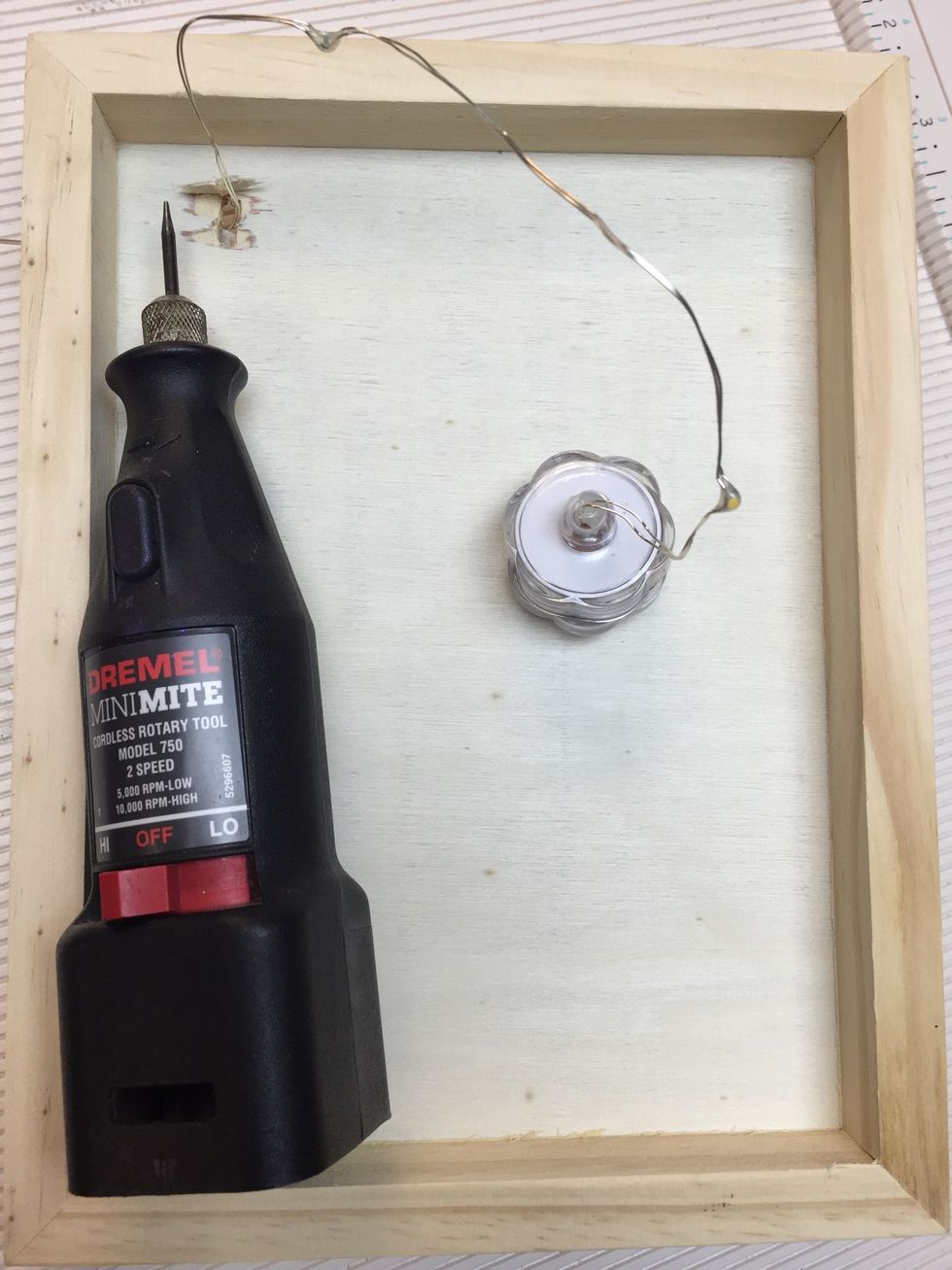 Break a small hole in the wood, big enough to thread the Lumies lights from the back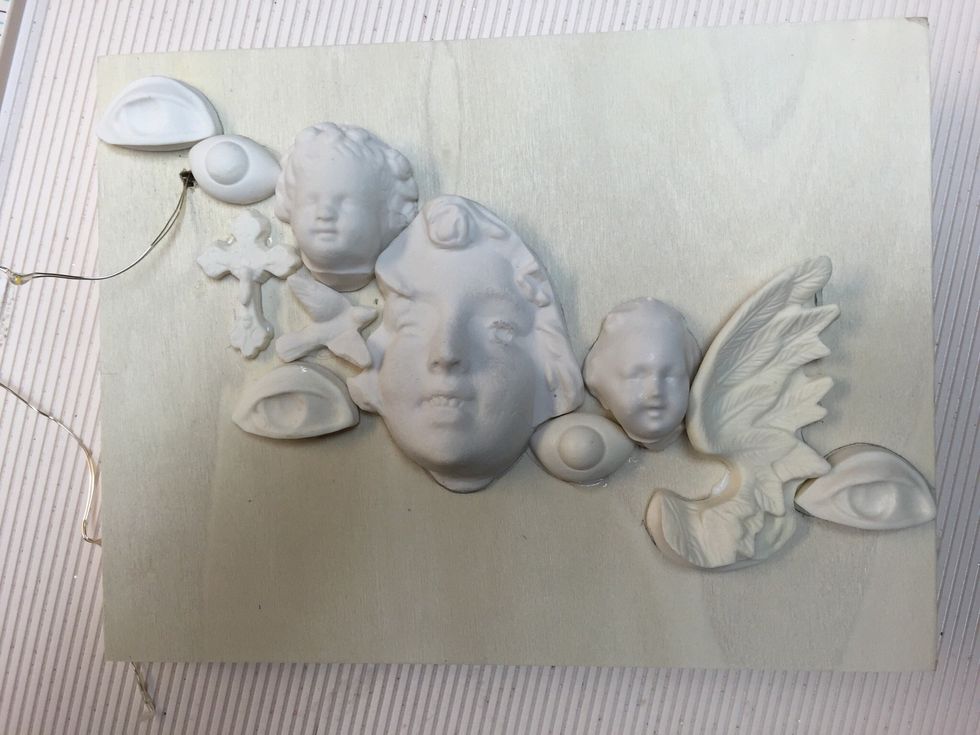 After threading the wire with the lights assemble your Relics crosswise. You'll find they tend to fit together like pieces of a puzzle! I used a pencil to outline their positions and glue down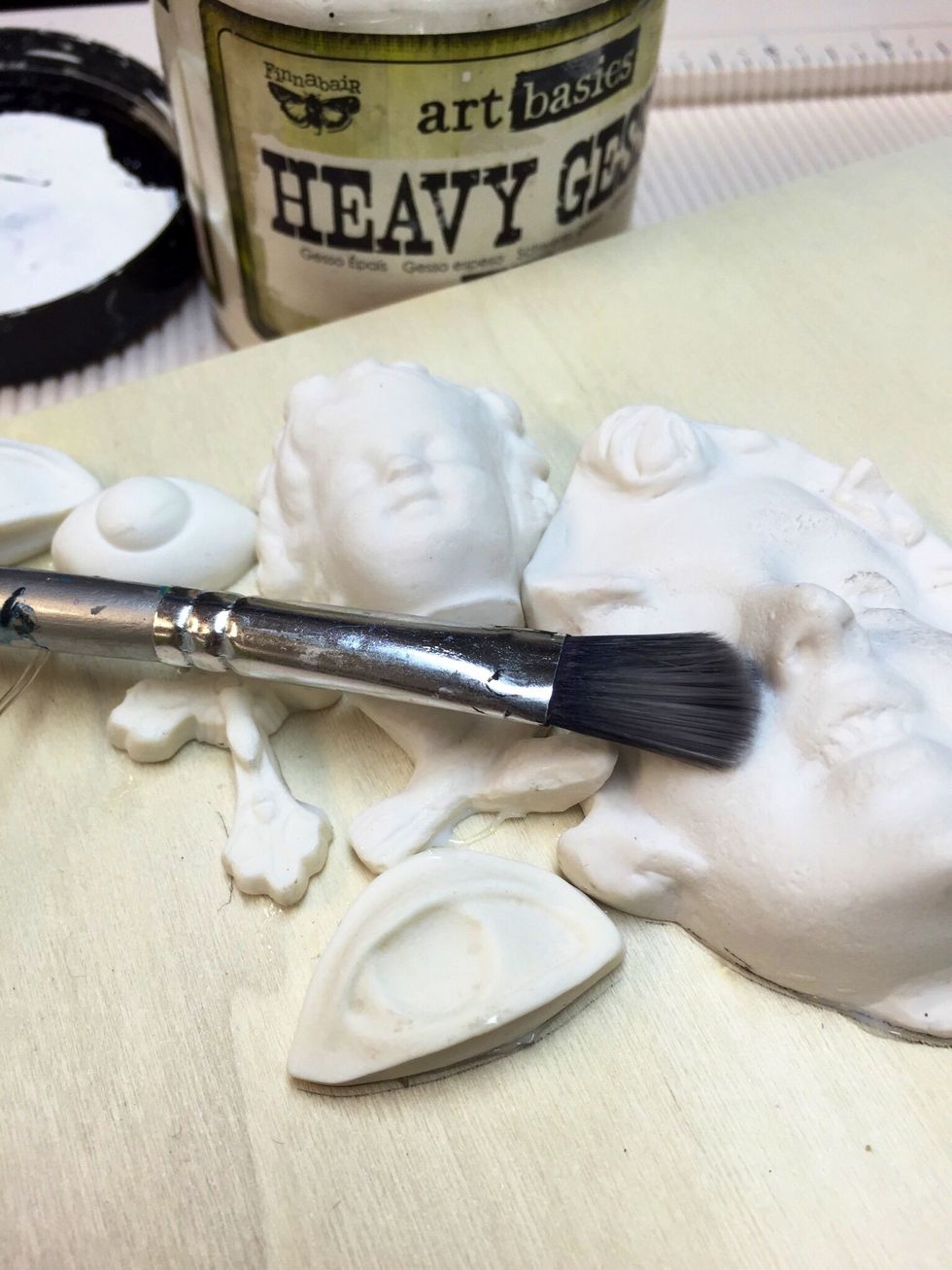 Cover everything, including the wood with heavy gesso white. You could also use it in black but I'm going for purity here!
The gesso will help unify the colors and make a nice base if you decide to add mica powders or other paints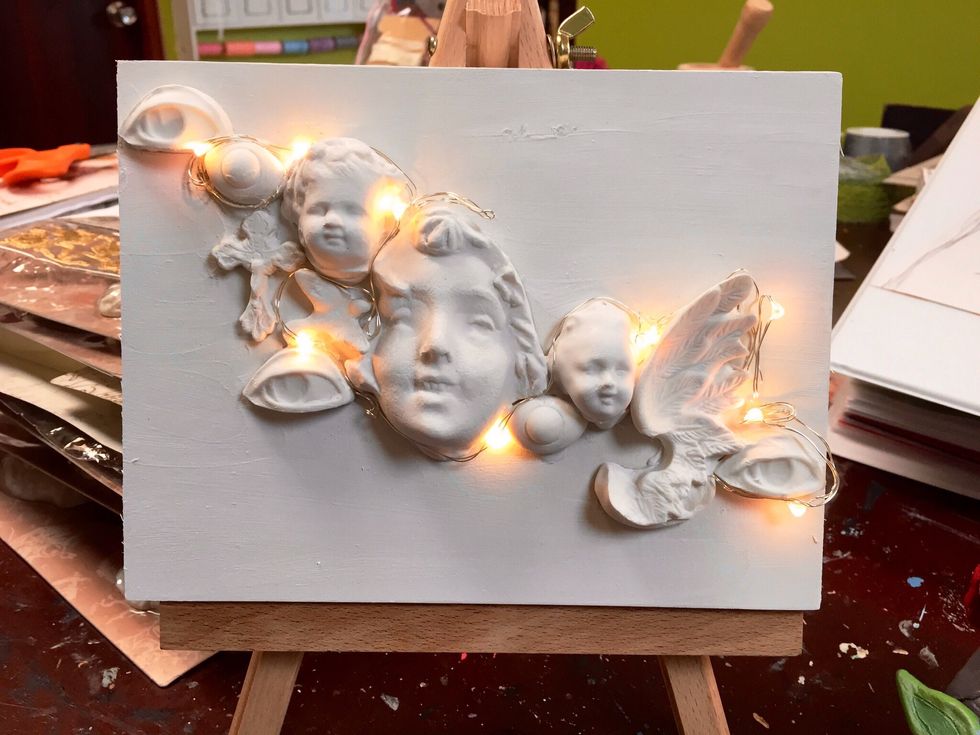 After the gesso dried I positioned the lights the way I wanted!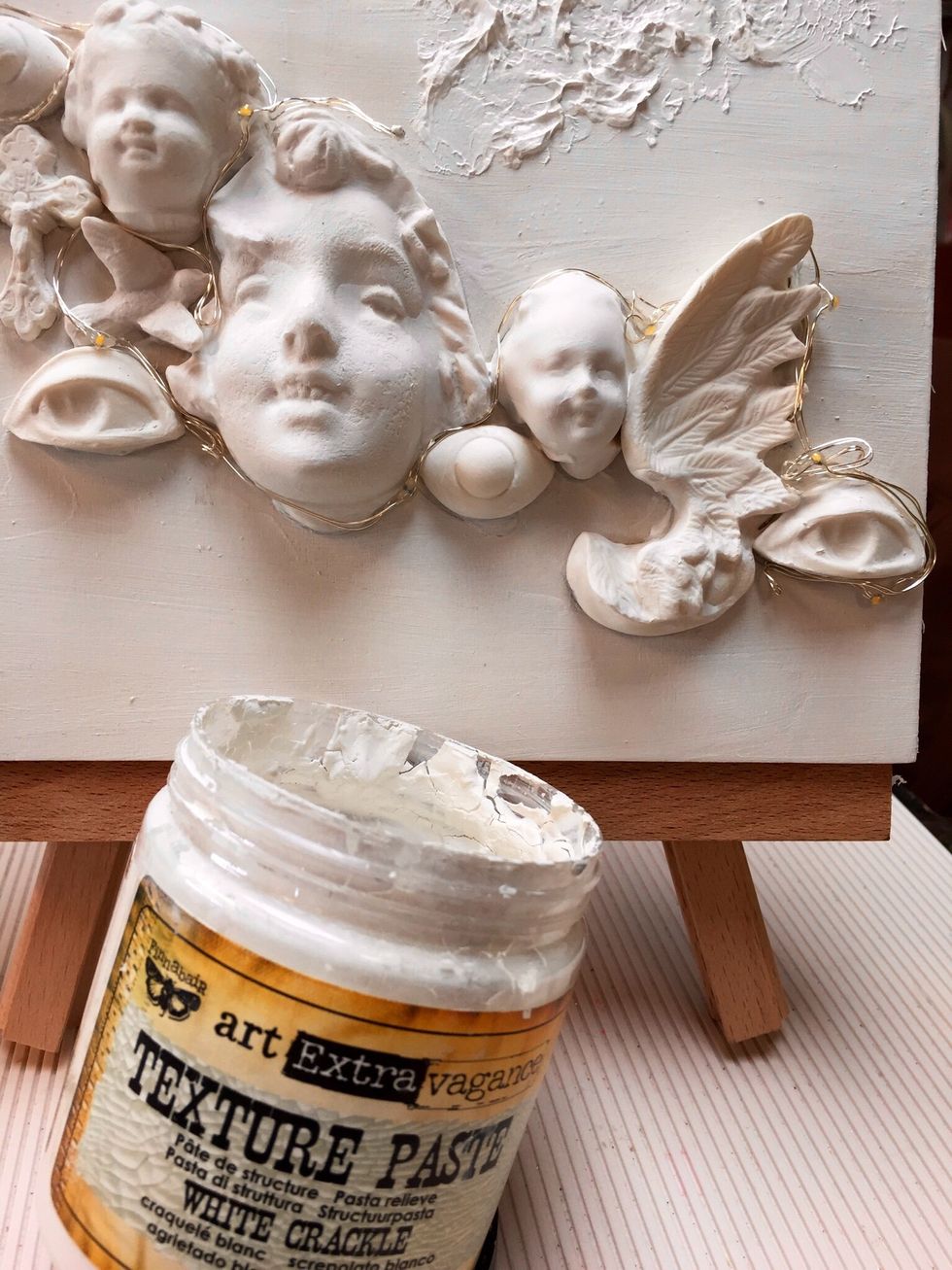 Then I covered my wood surface with white crackle medium and left it to dry. This process cannot be rushed...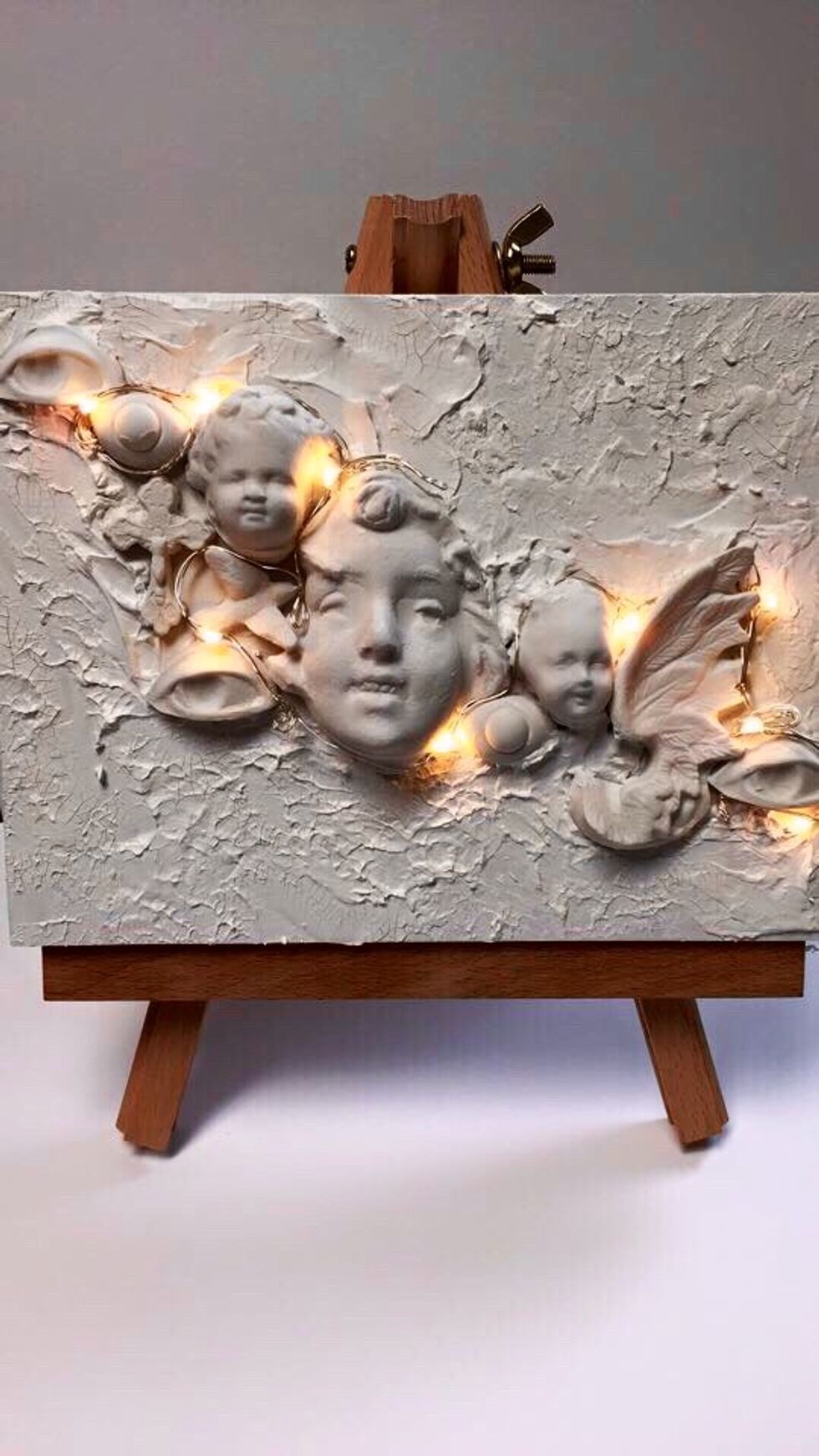 I love the way it shines!
Enjoy your new project and remember to follow me here too www.milagroscrivera.blogspot.com
Relics and Artifacts wood tray
Relics and Artifacts of your choice
3D Gloss gel
Heavy gesso white
White crackle paste
Relics and Arrifacts easel
Paintbrush
Prima Lumies
Dremmel
Milagros C Rivera
Entrepreneur, mixed media artist, scrapbooker, jewelry maker, random stitcher and lover of all things pretty!