Make a Mixed Media Wall-Hanging and Mini Album
130
Cut paper the size of the heart-shape
Add Gesso to the edges.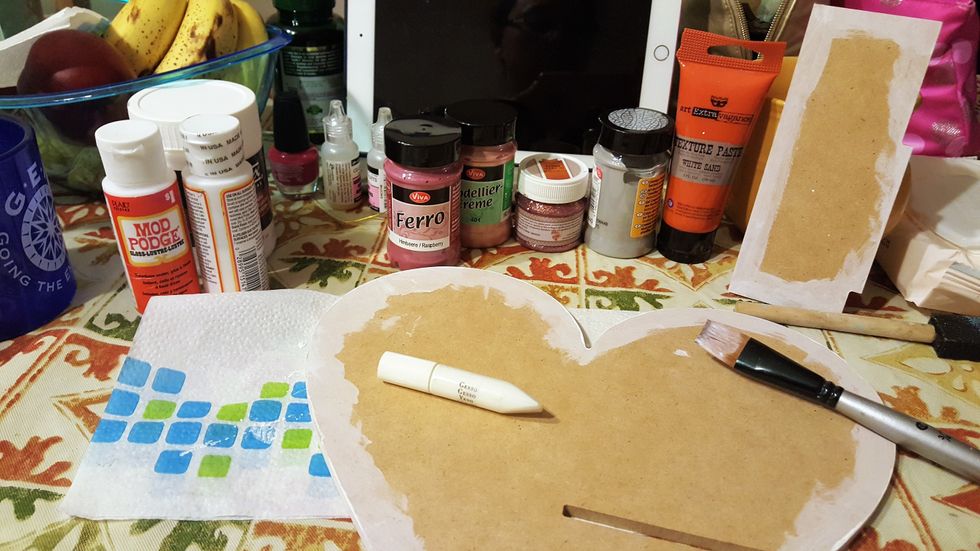 Paint the embellishments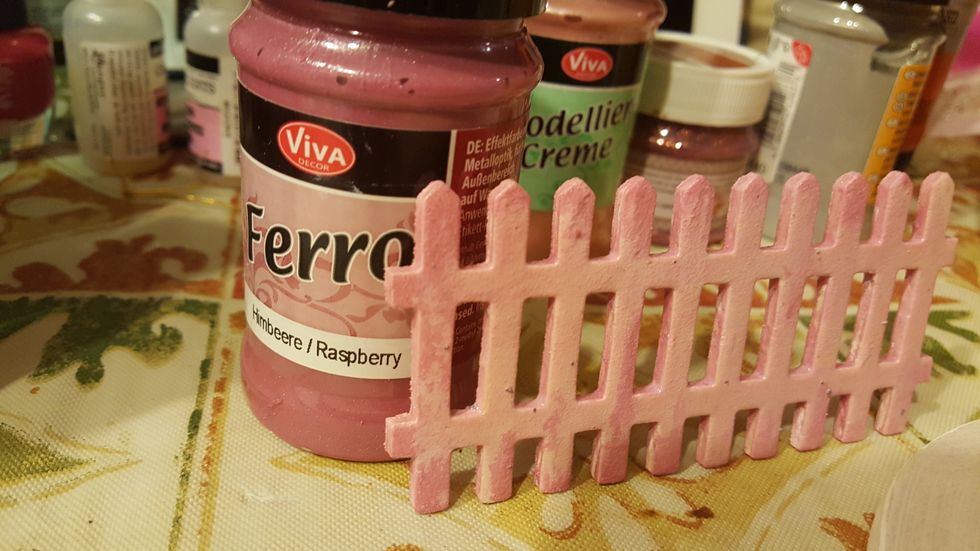 add texture with crackling paste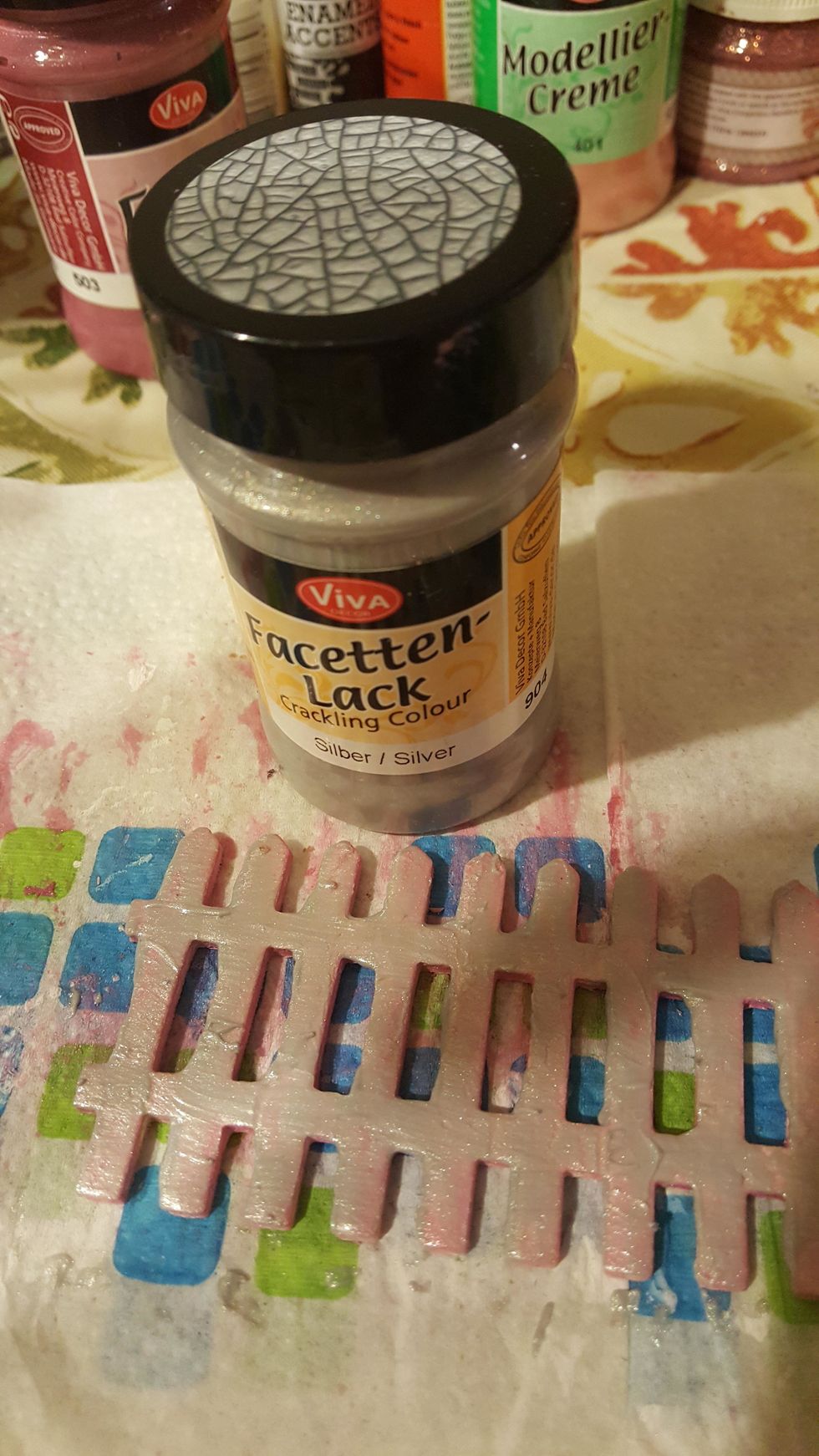 ModPodge paper to shipboard and paint the edges
Add interest with Modellier creme, and glitter paste.
more texture with White sand texture paste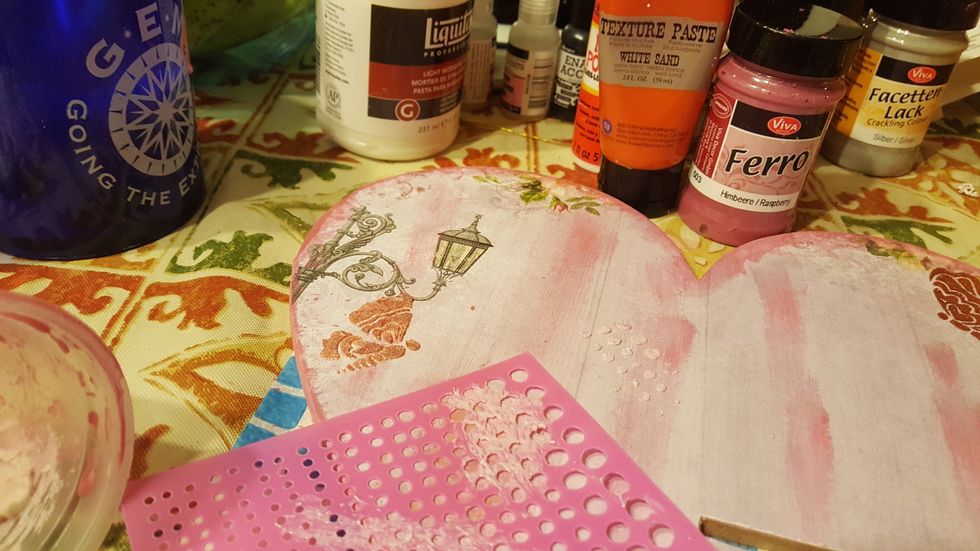 More details with black enamel accents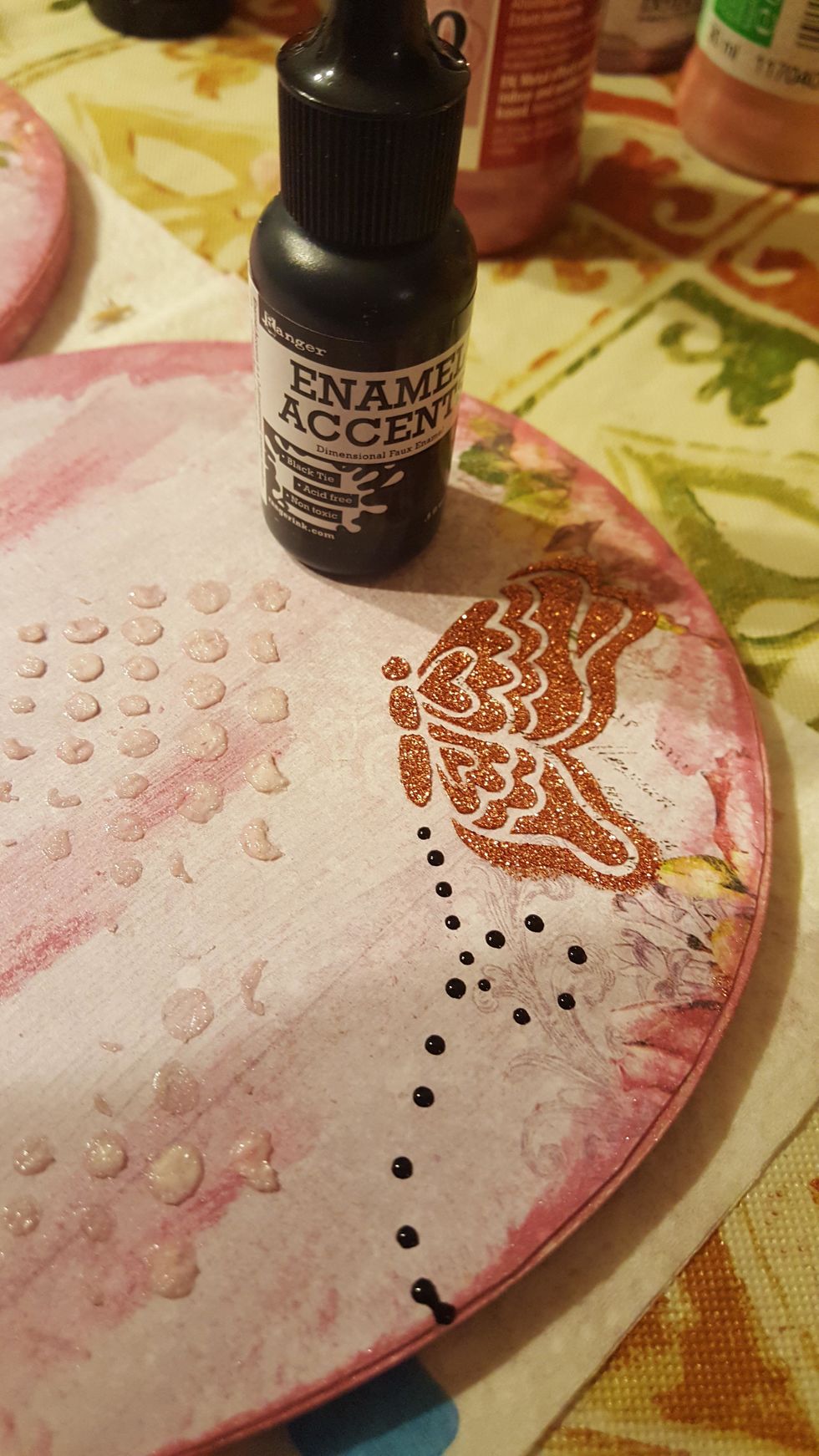 Color the embellishment and Fairy Emma with Unicorn image from Paper Nest Dolls.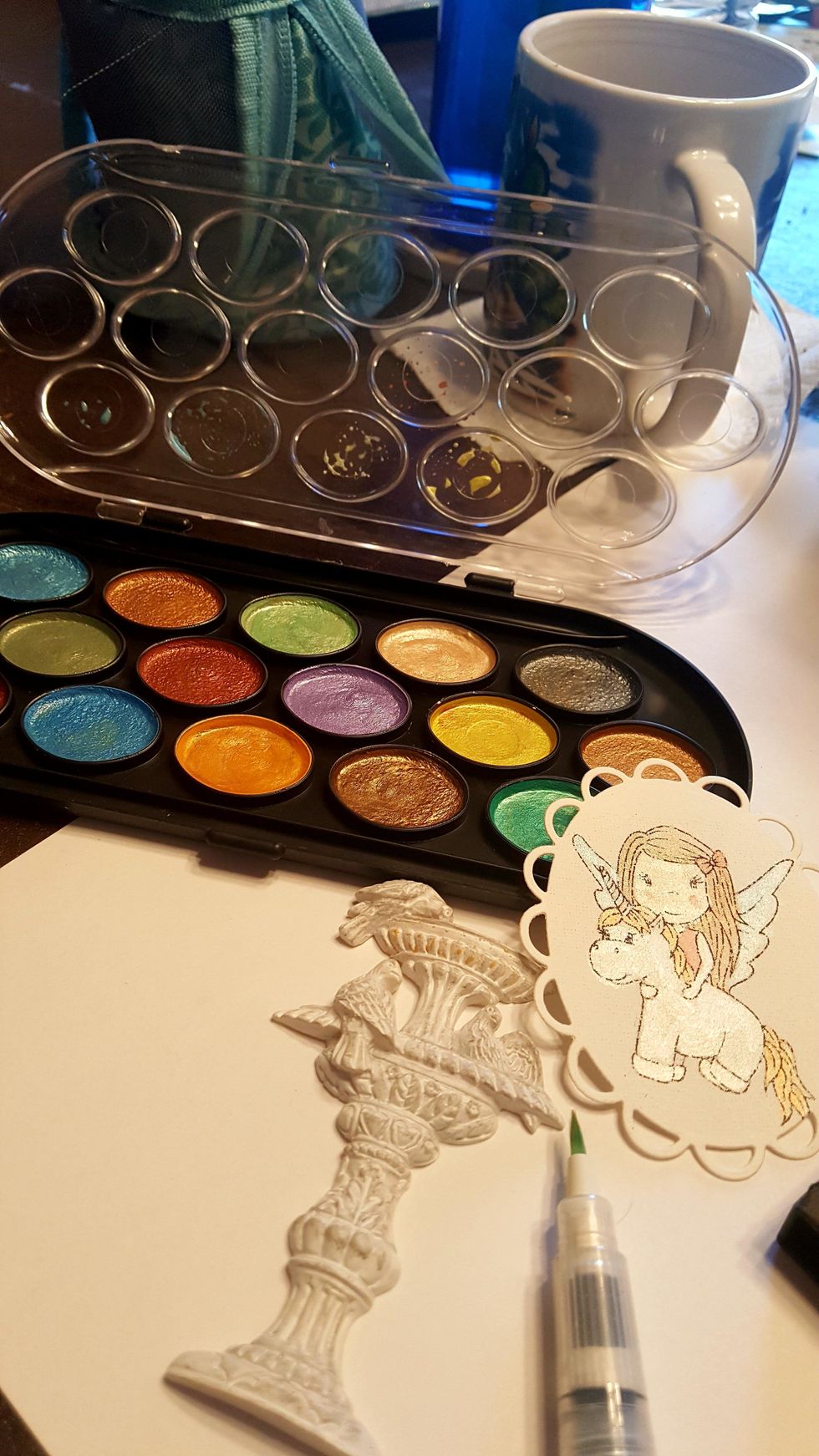 rub some Inka-gold on the edges of the black Theresa Collins cascading album.
ModPogde cut printed papers to album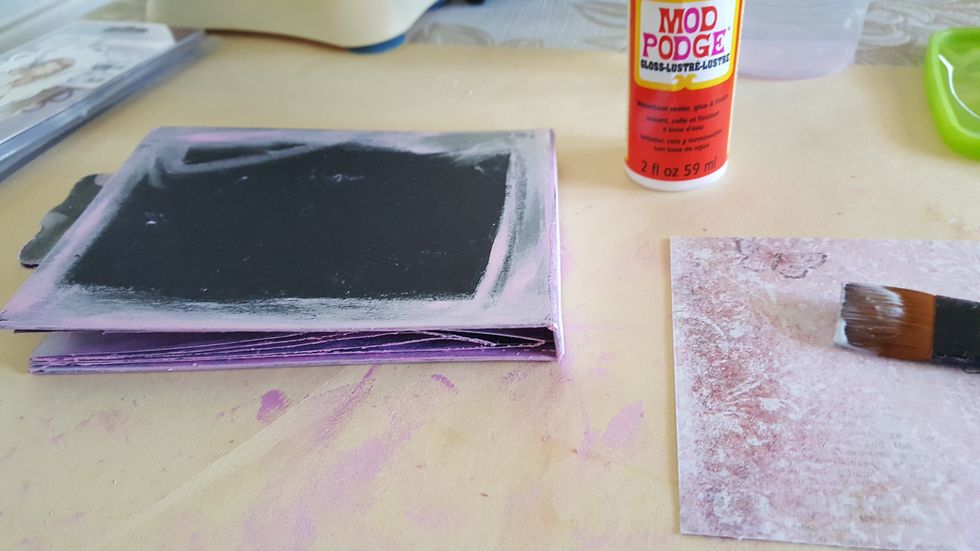 cover all pages with printed paper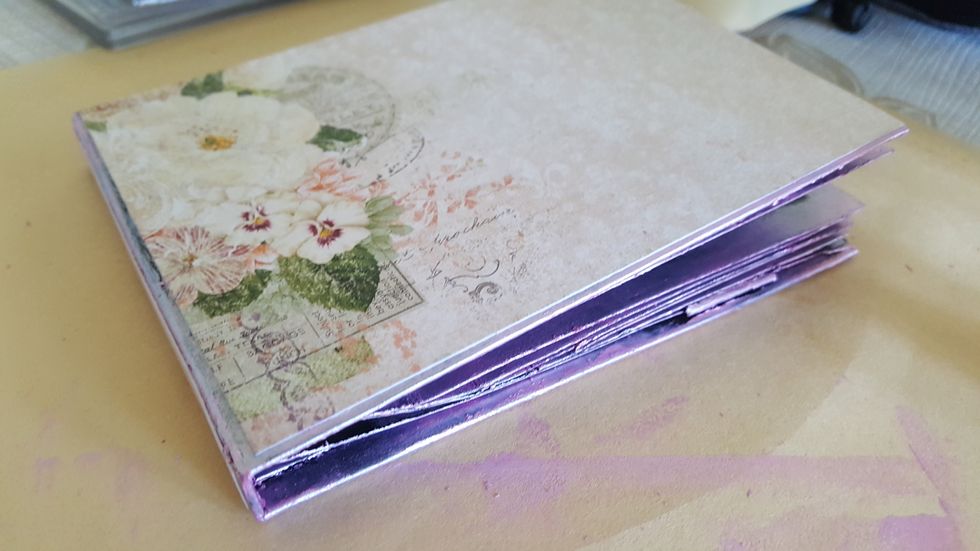 Add glitter paste and cut frames using the Crafter Companions' die Guilt Frame.
Add pictures, embellishments, pearls, and add some shipboard flower and leaf to a tab with CTMH strings.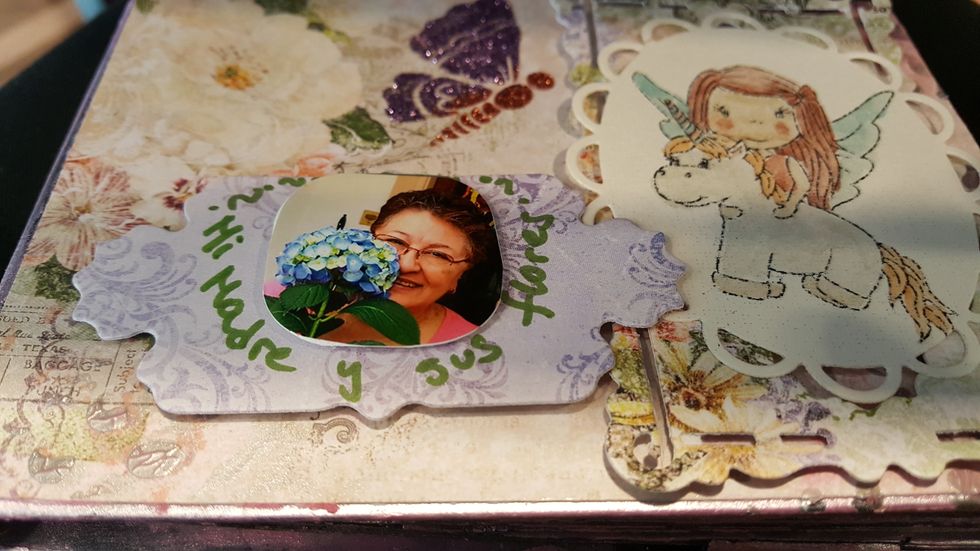 Assemble the shipboard wal-hanging. Add flowers using the 3D-dots, add hooks to hang the heart using a pearl string.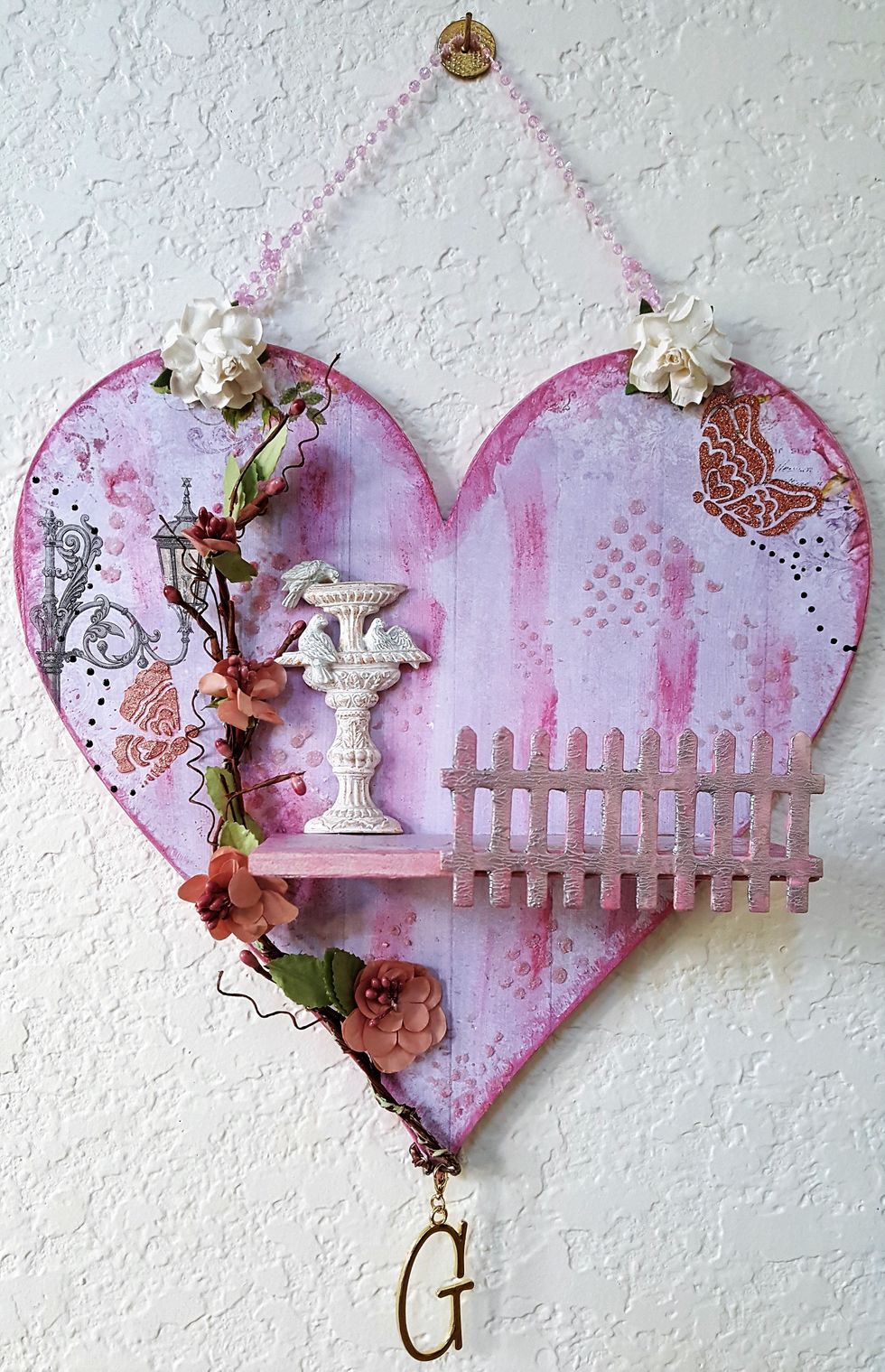 finish the album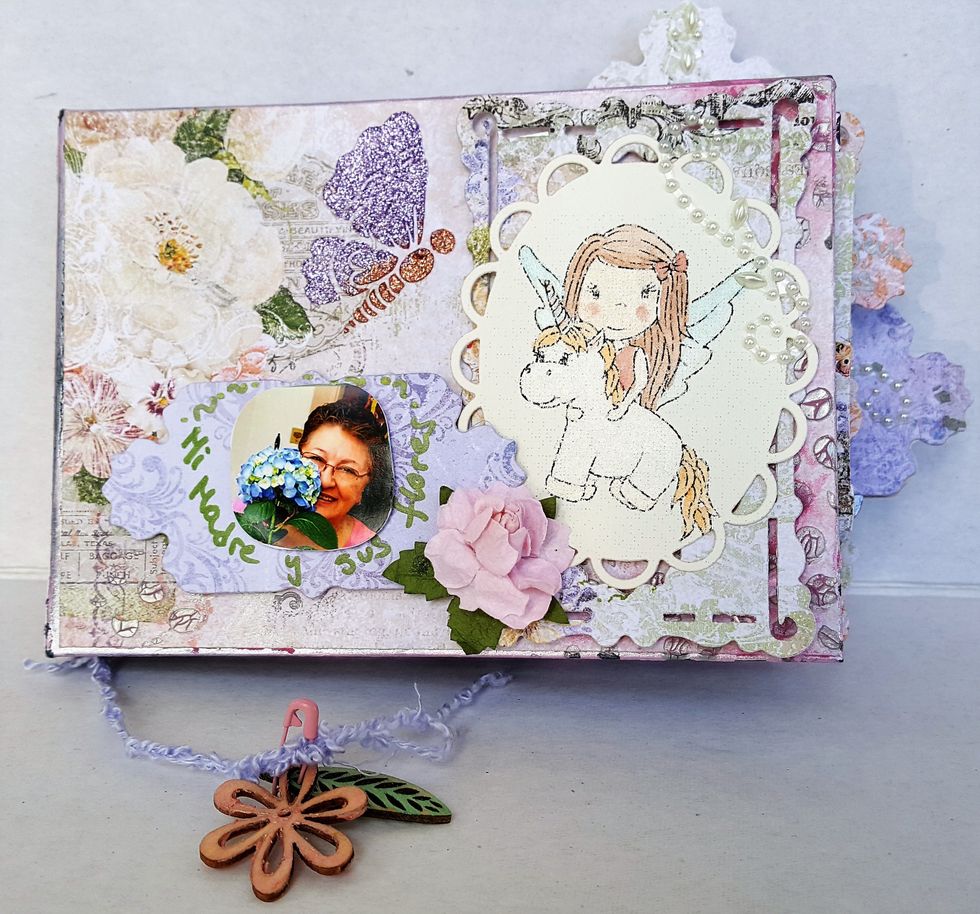 Prove the hinges and make it cascade.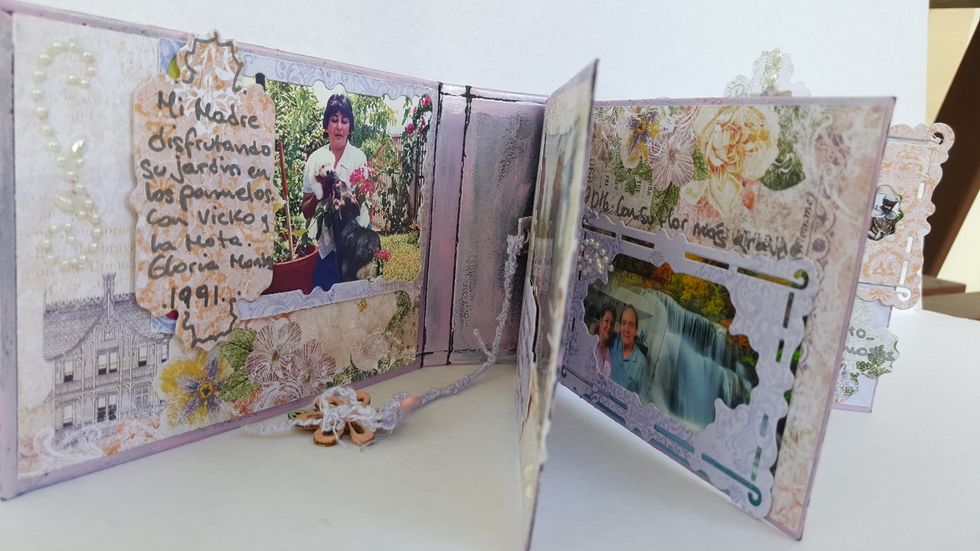 Swirlydoos Purple Haze kit of the month
Theresa Collins Cascading album
mixed media paints
ModPodge or collage glue
3D-dots
heart project kit (Kaiser)