Make a Mixed Media Christmas Card With Colorburst
5
Gather your stamping supplies we will emboss in gold and silver!
After stamping with a watermark ink cover with embossing powder
Using a heat gun melt your powder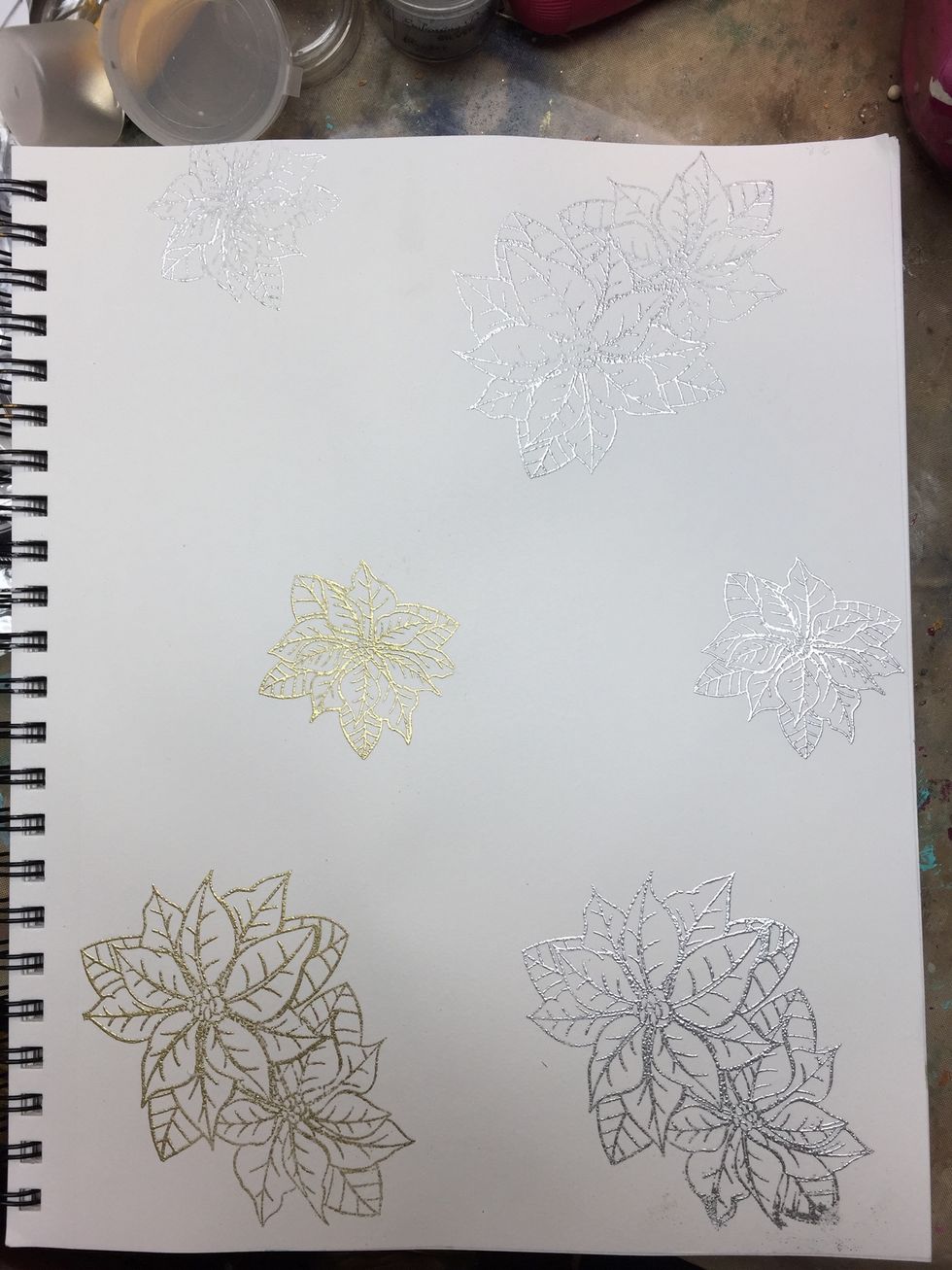 Shiny surfaces ready to paint!
Add your sentiments and emboss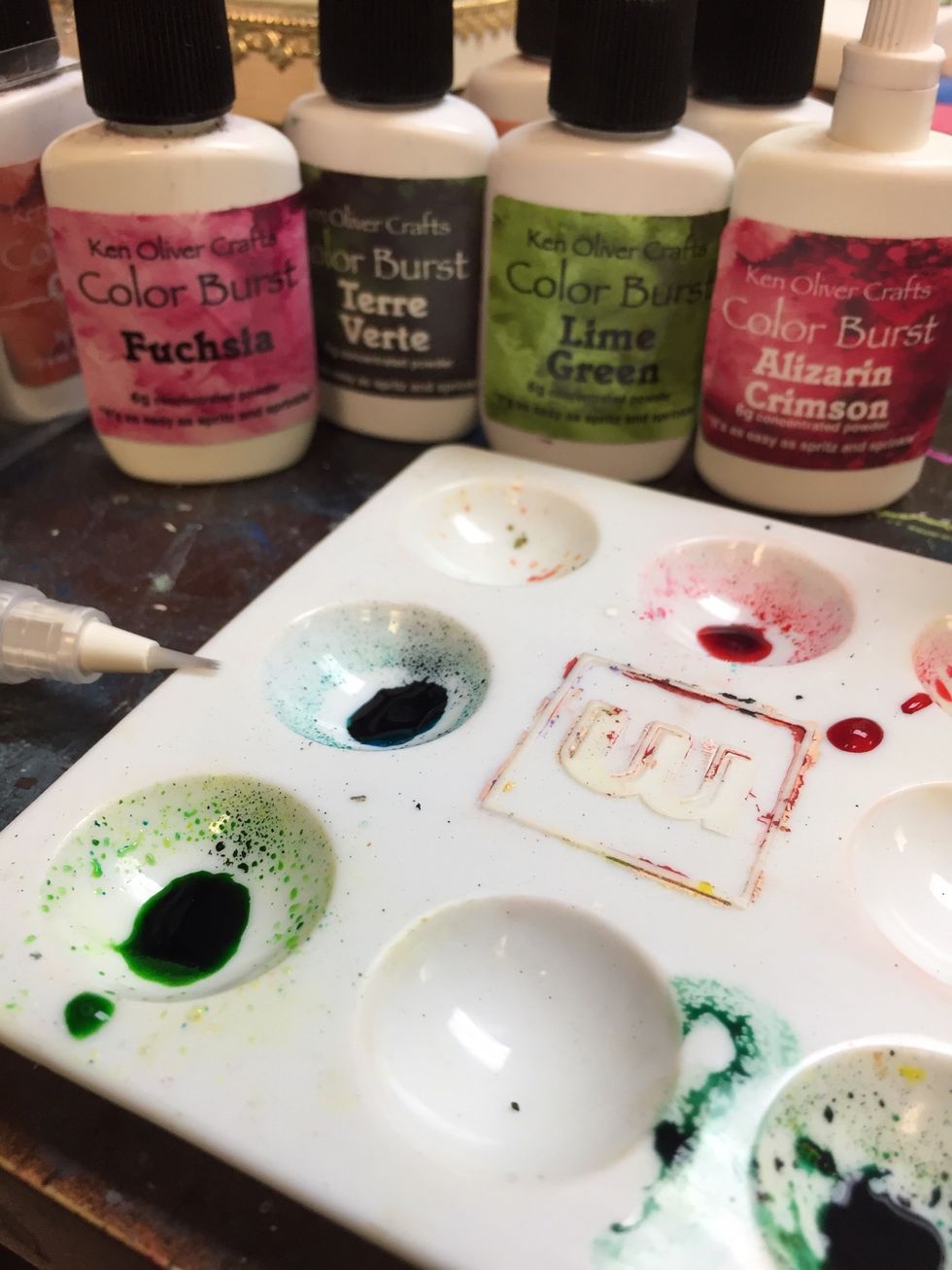 This is my palette you can dilute small amounts of Colorburst to paint your pieces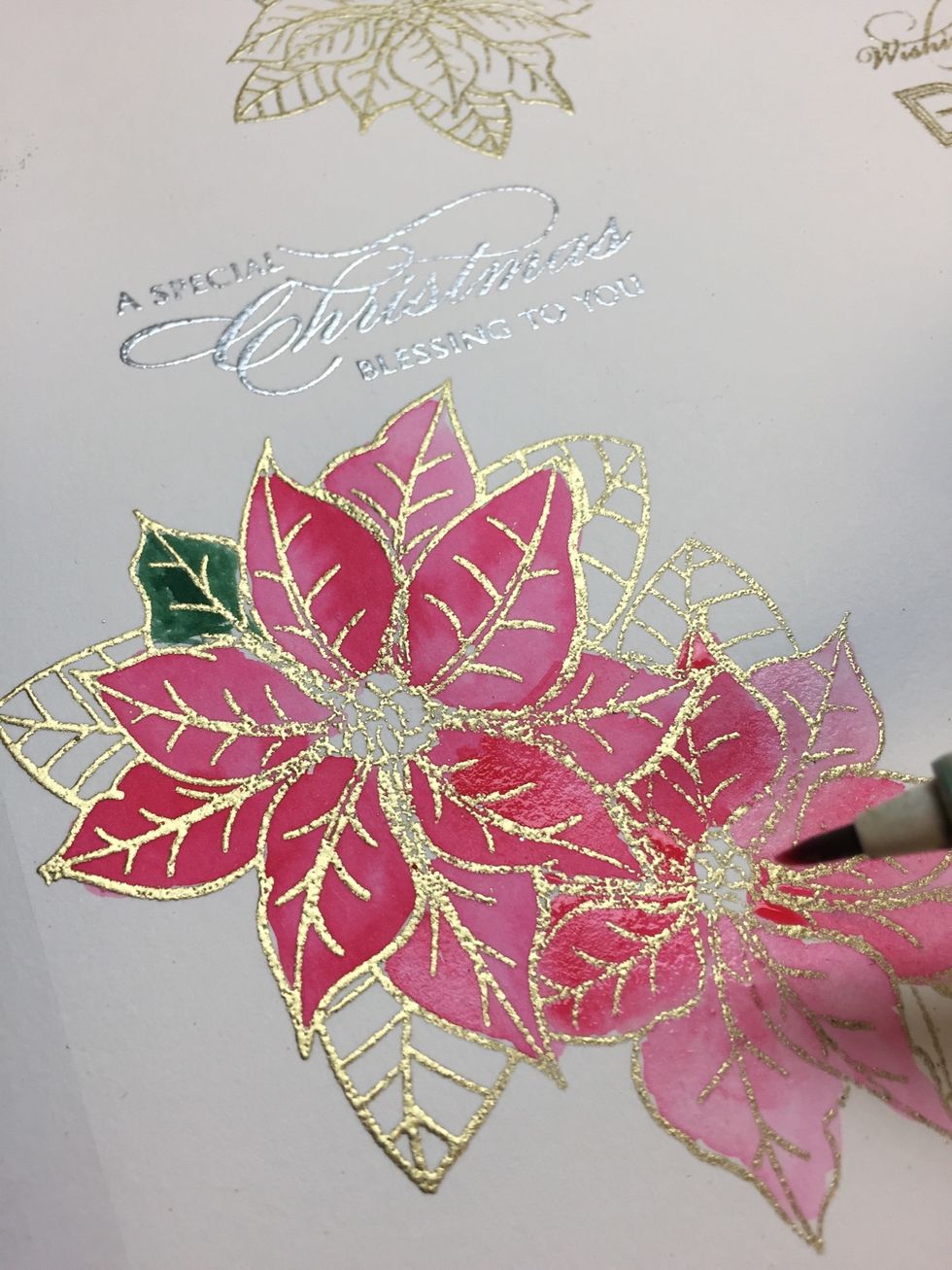 Alizarin crimson and Terre verte over gold
Ready for some background or not, your choice!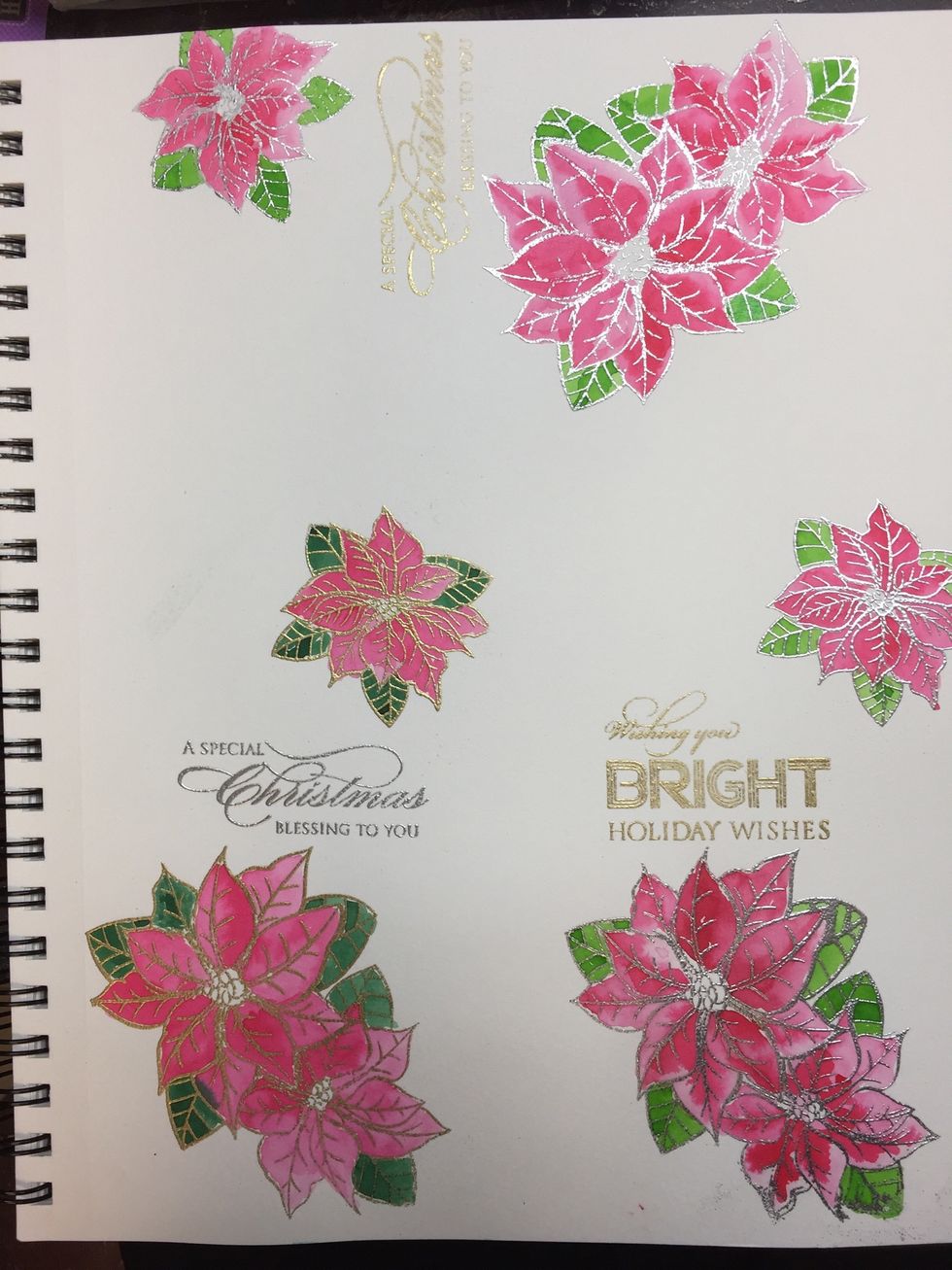 Pinks and reds, i potentially have 3 cards out of one sheet of paper
Fuchsia over silver, lime green in the leaves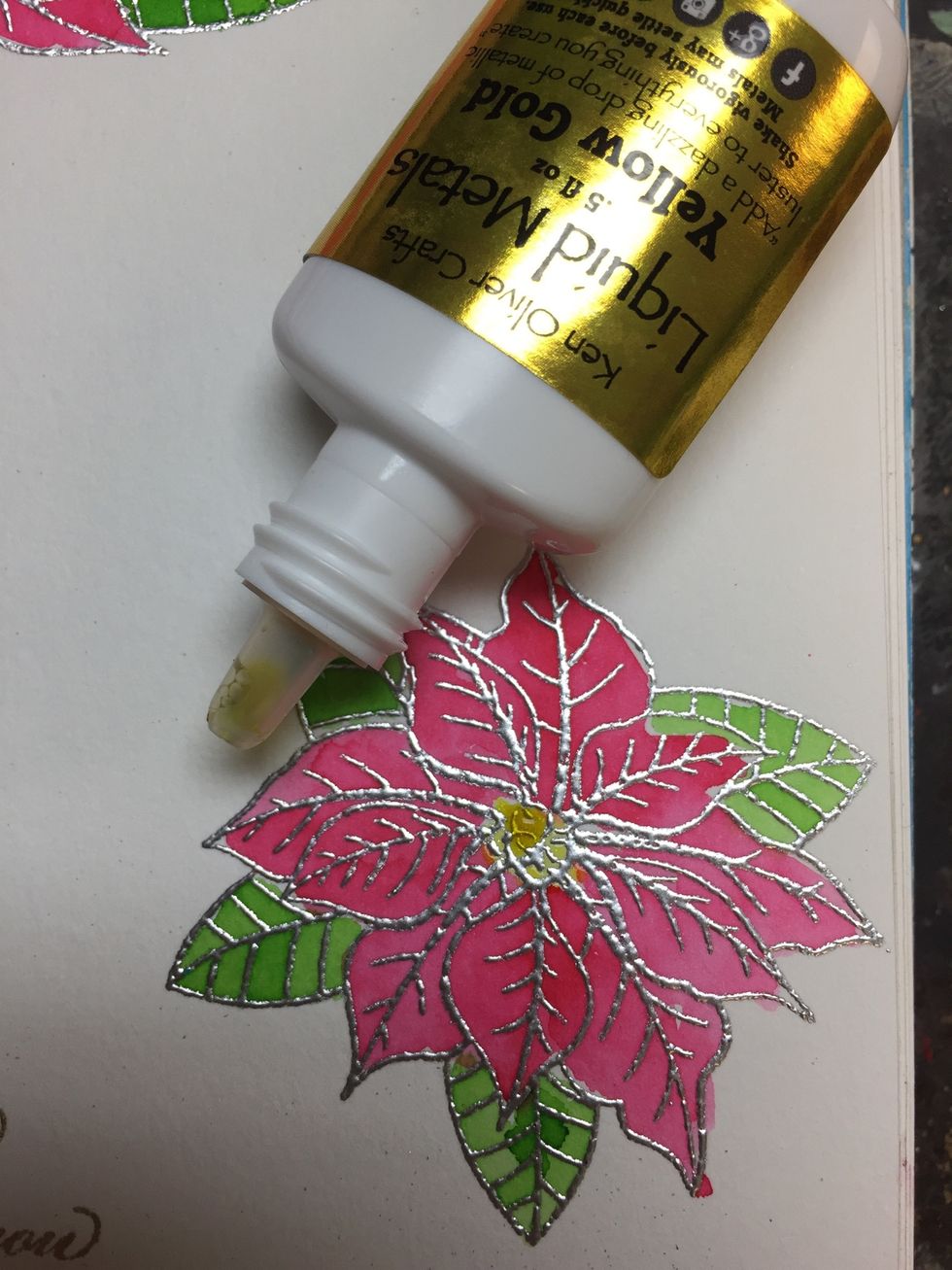 Louis metal in gold for the center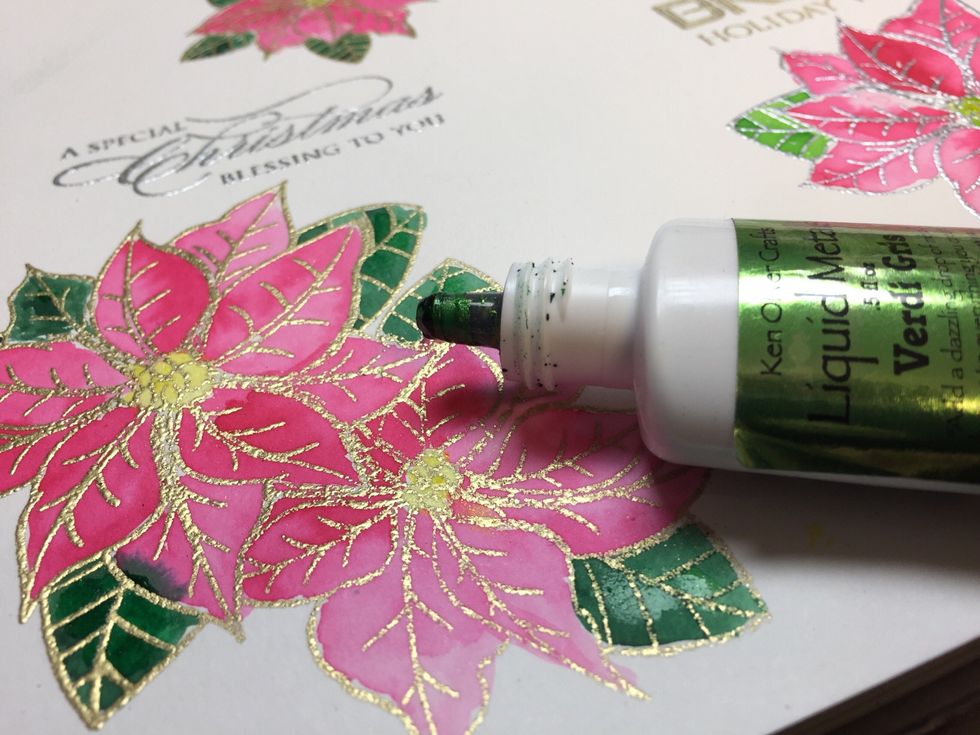 Liquid metal in verdigris to paint over the leaves, it's the shinny season after all!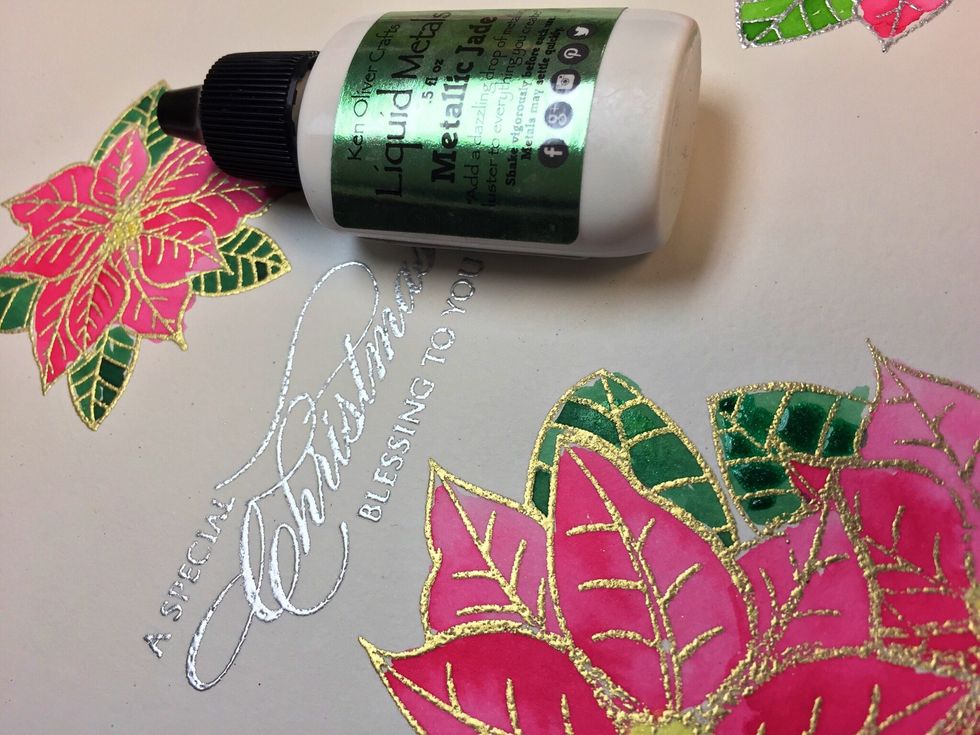 Jade works well too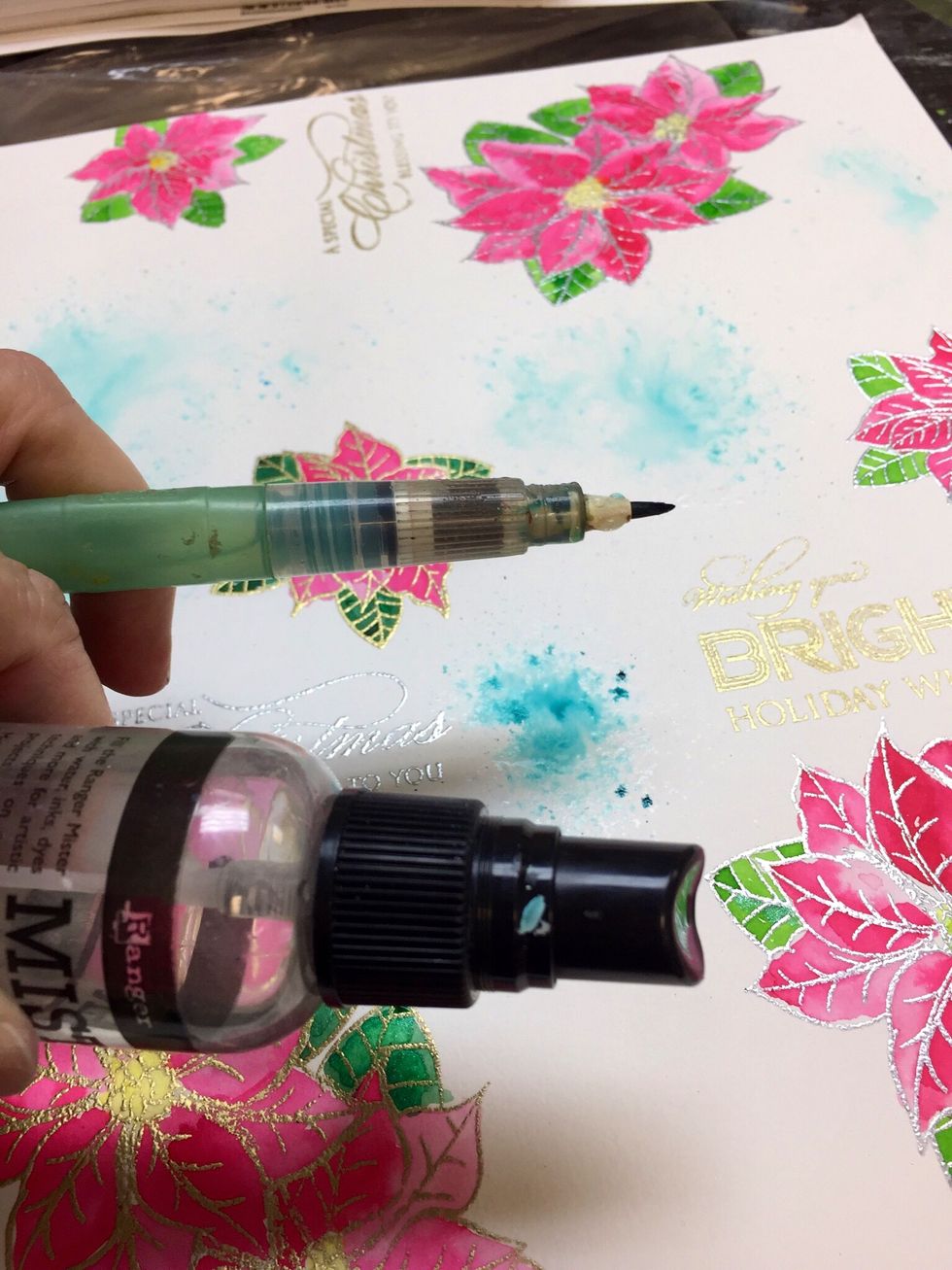 Background with turquoise, spray water over your brush loaded with paint !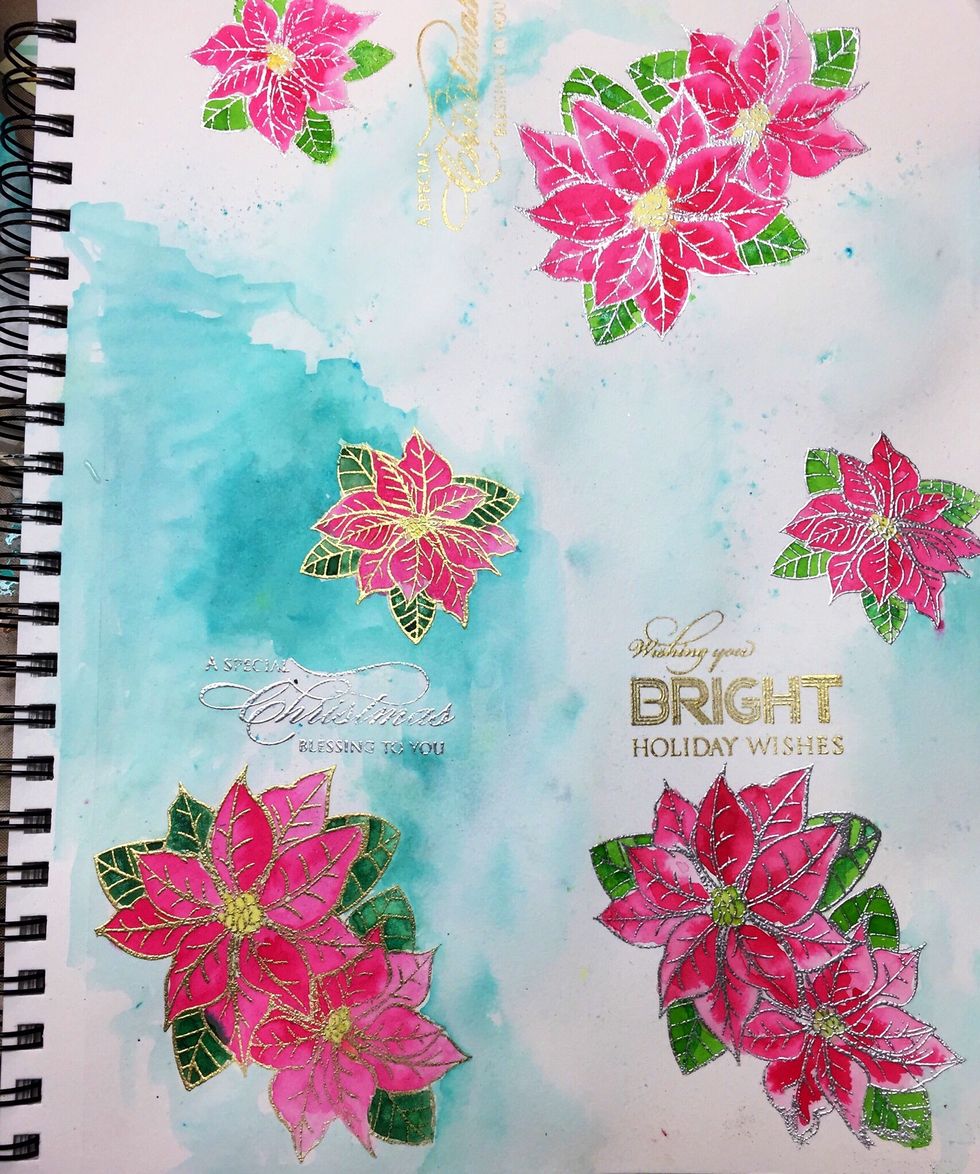 Subtle effects with the spray over brush technique!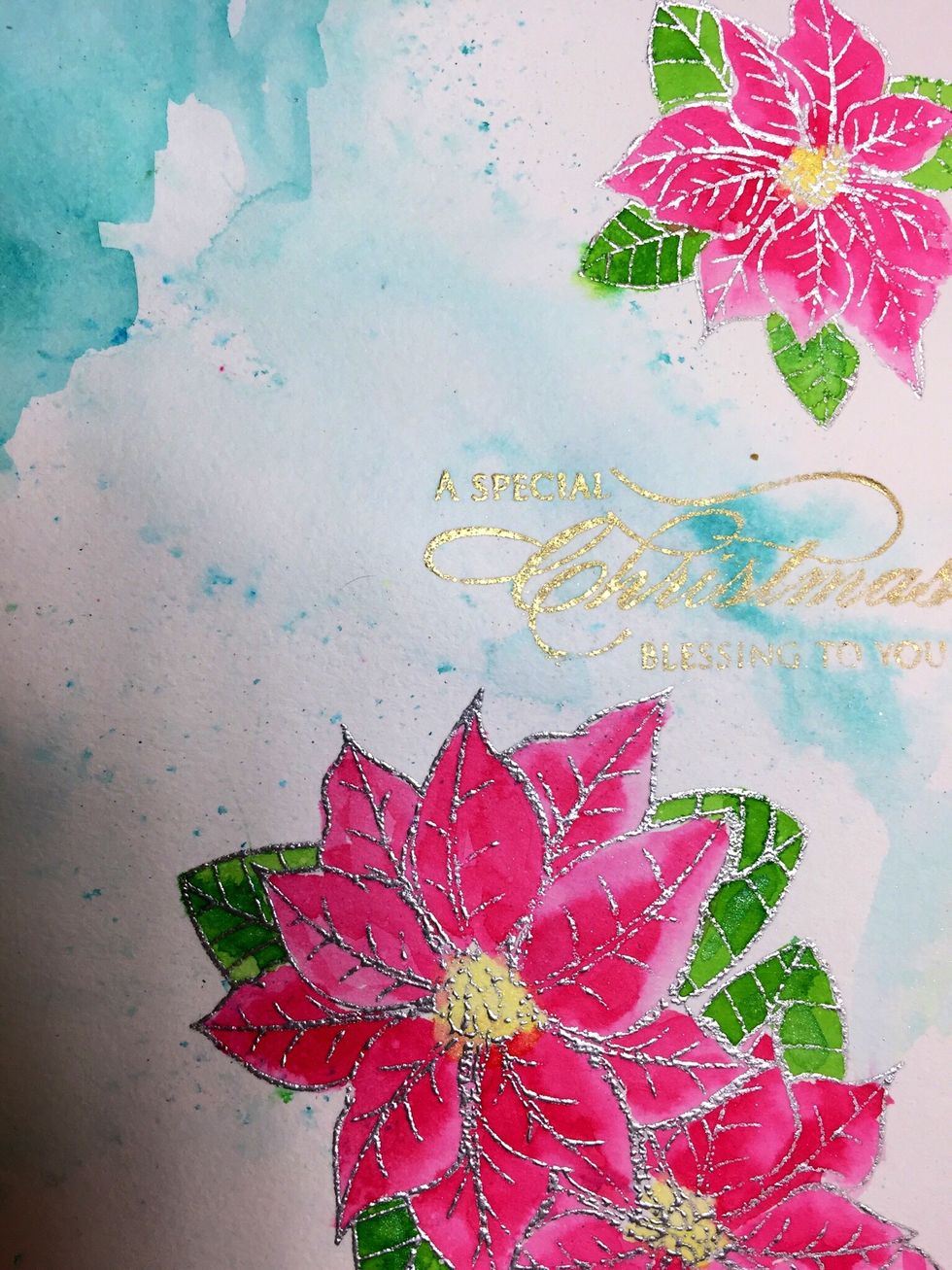 Love this background!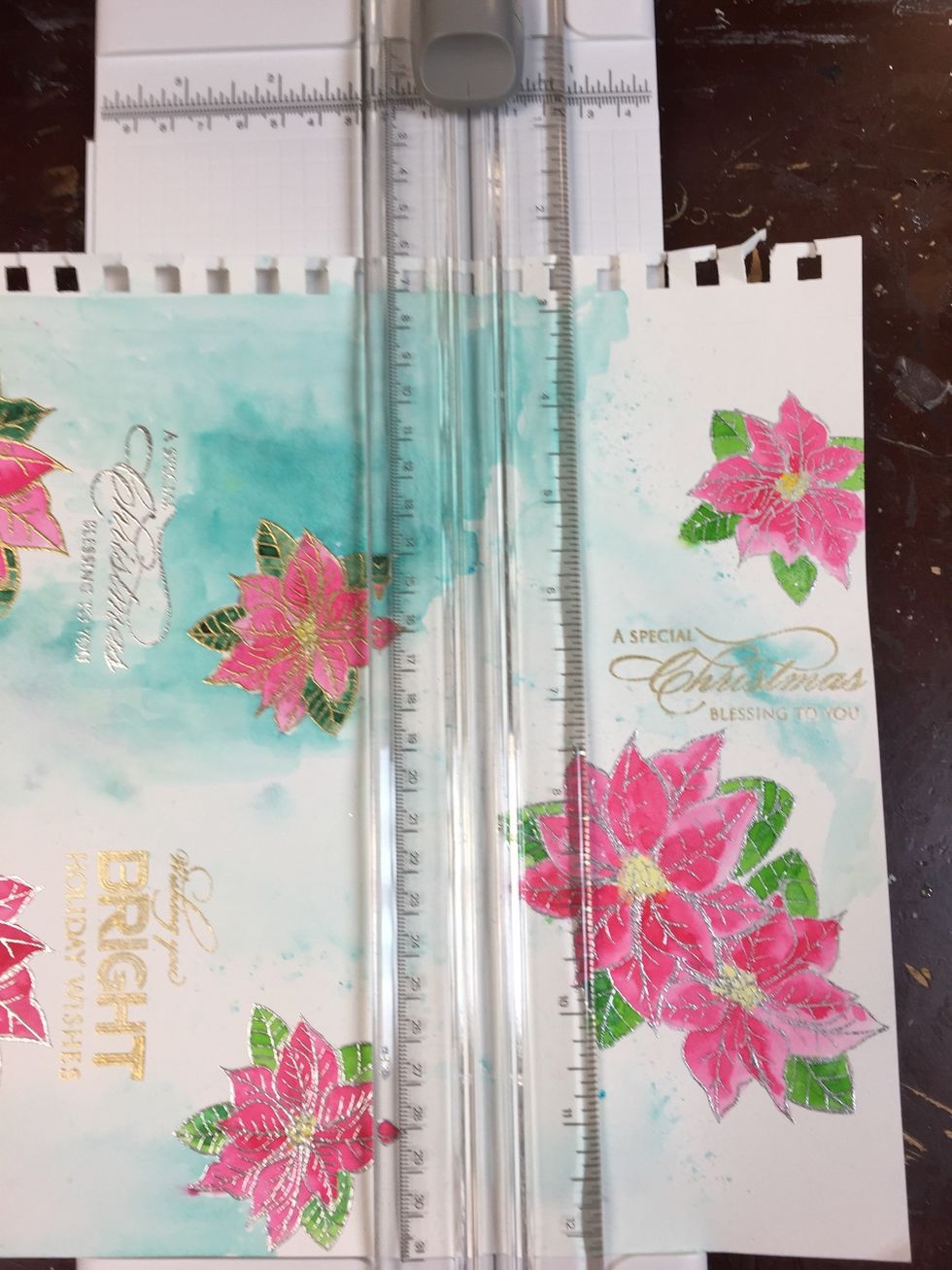 Now it's time to trim your cards!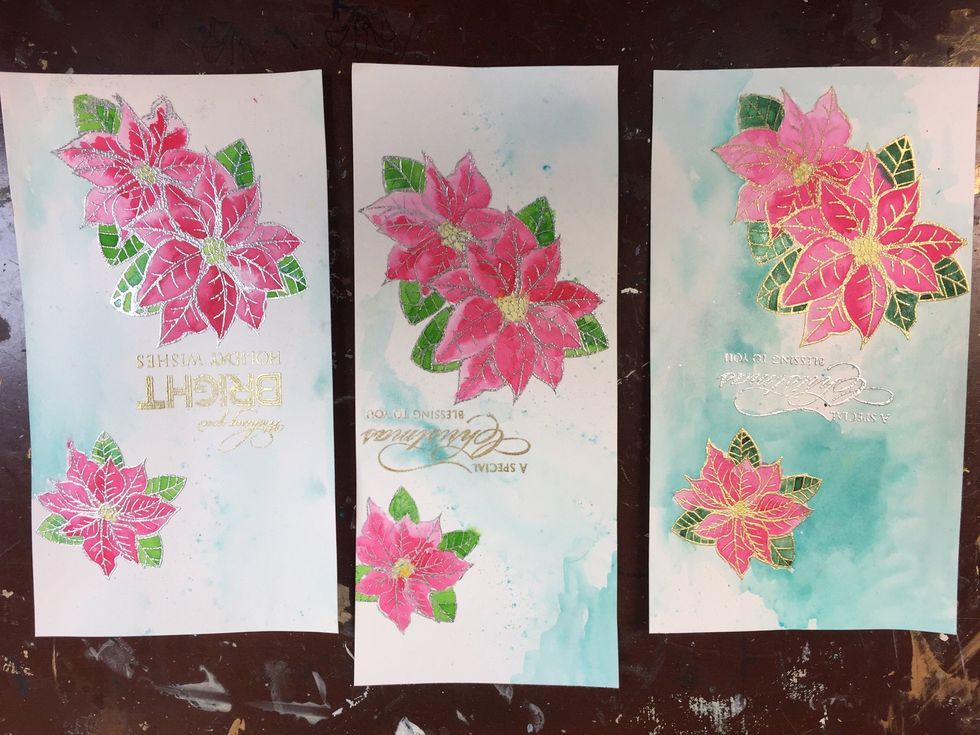 3 perfect pieces from one piece!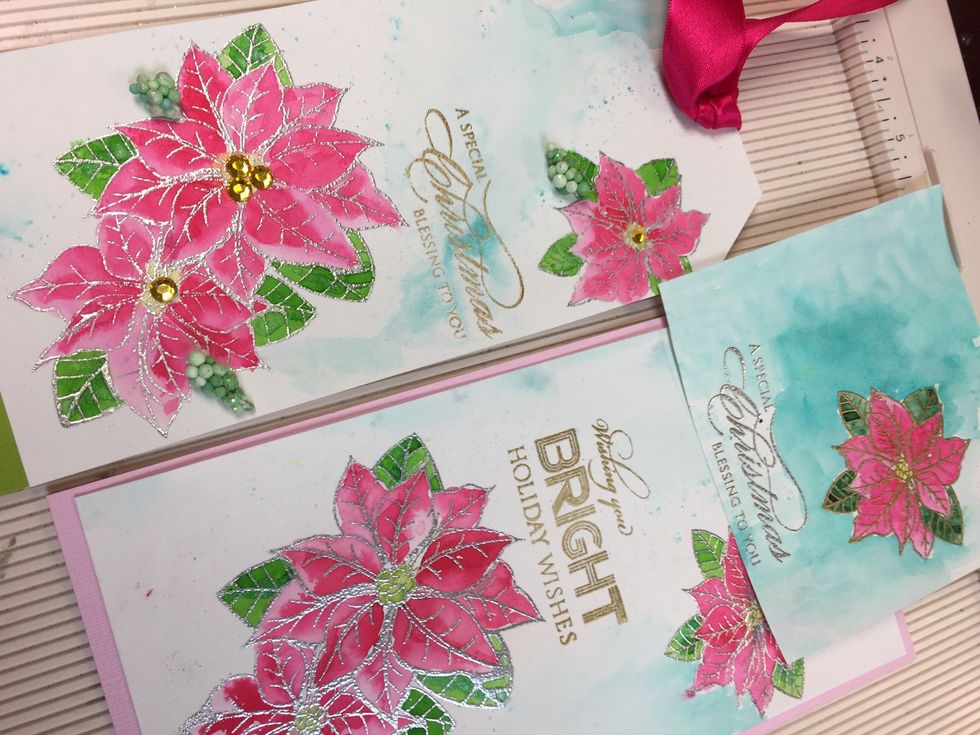 One is a tag 2 are cards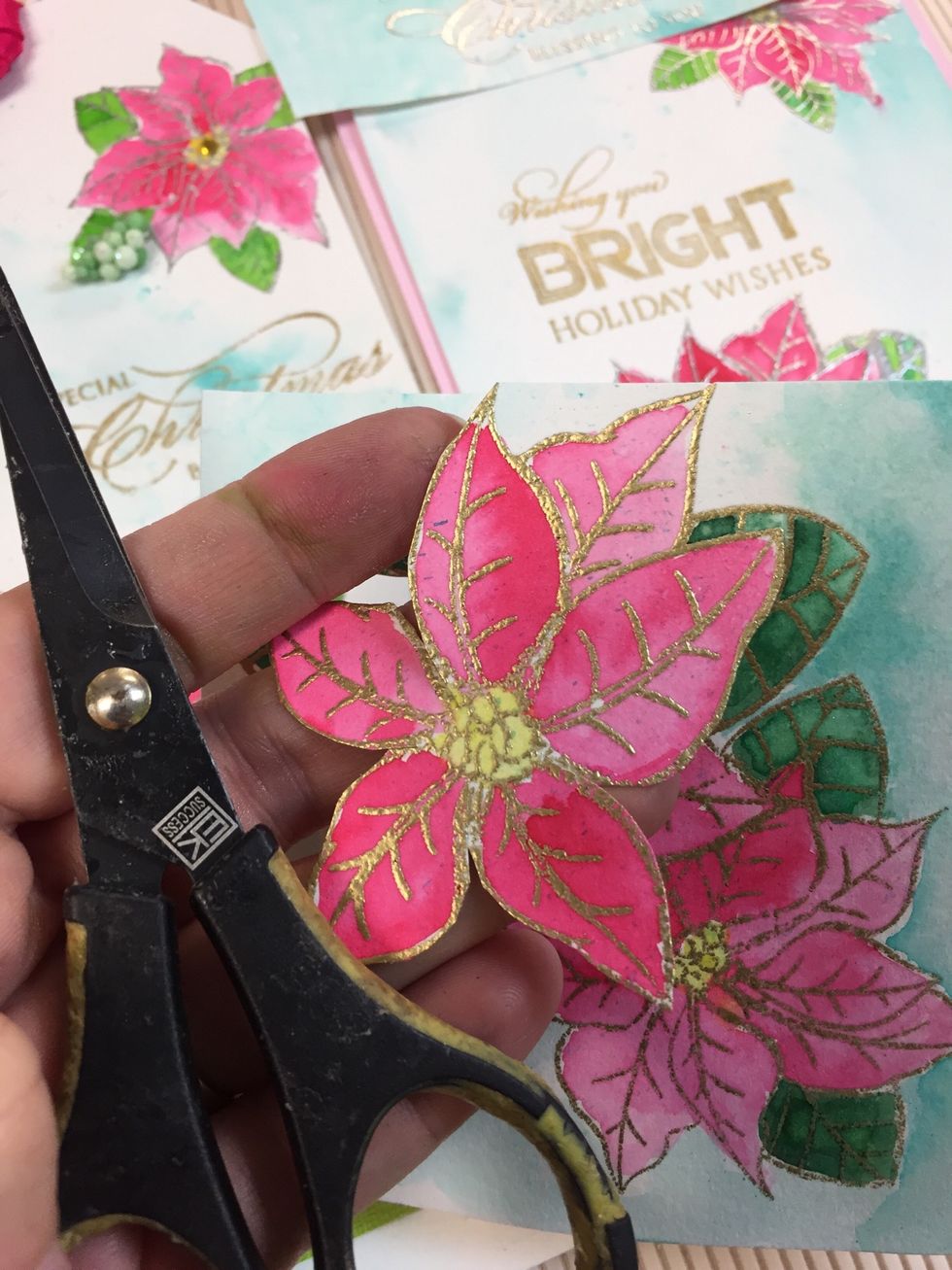 Follow the embossing line and hand cut the centerpiece of your poinsettia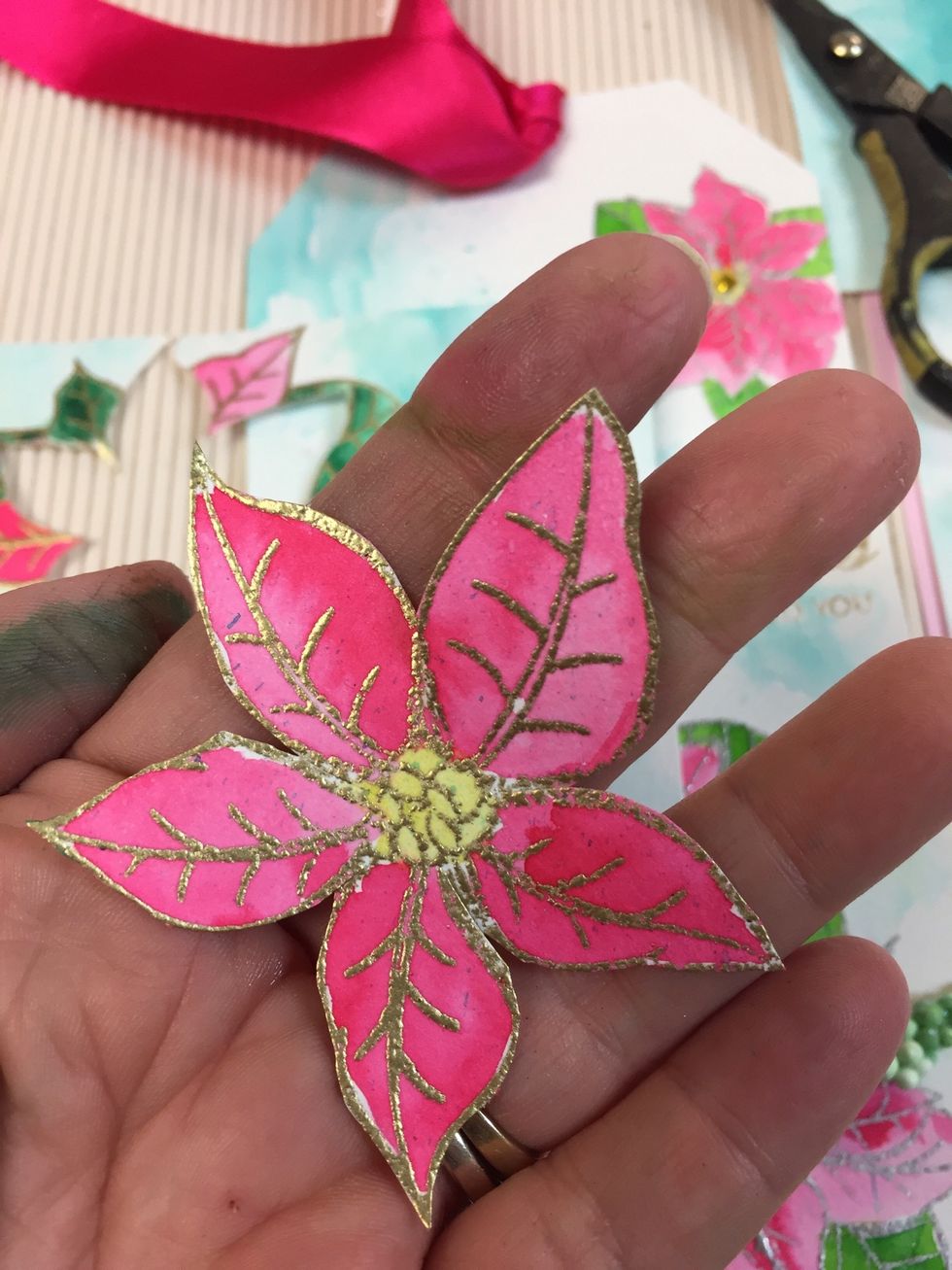 Use your fingers to curl the petals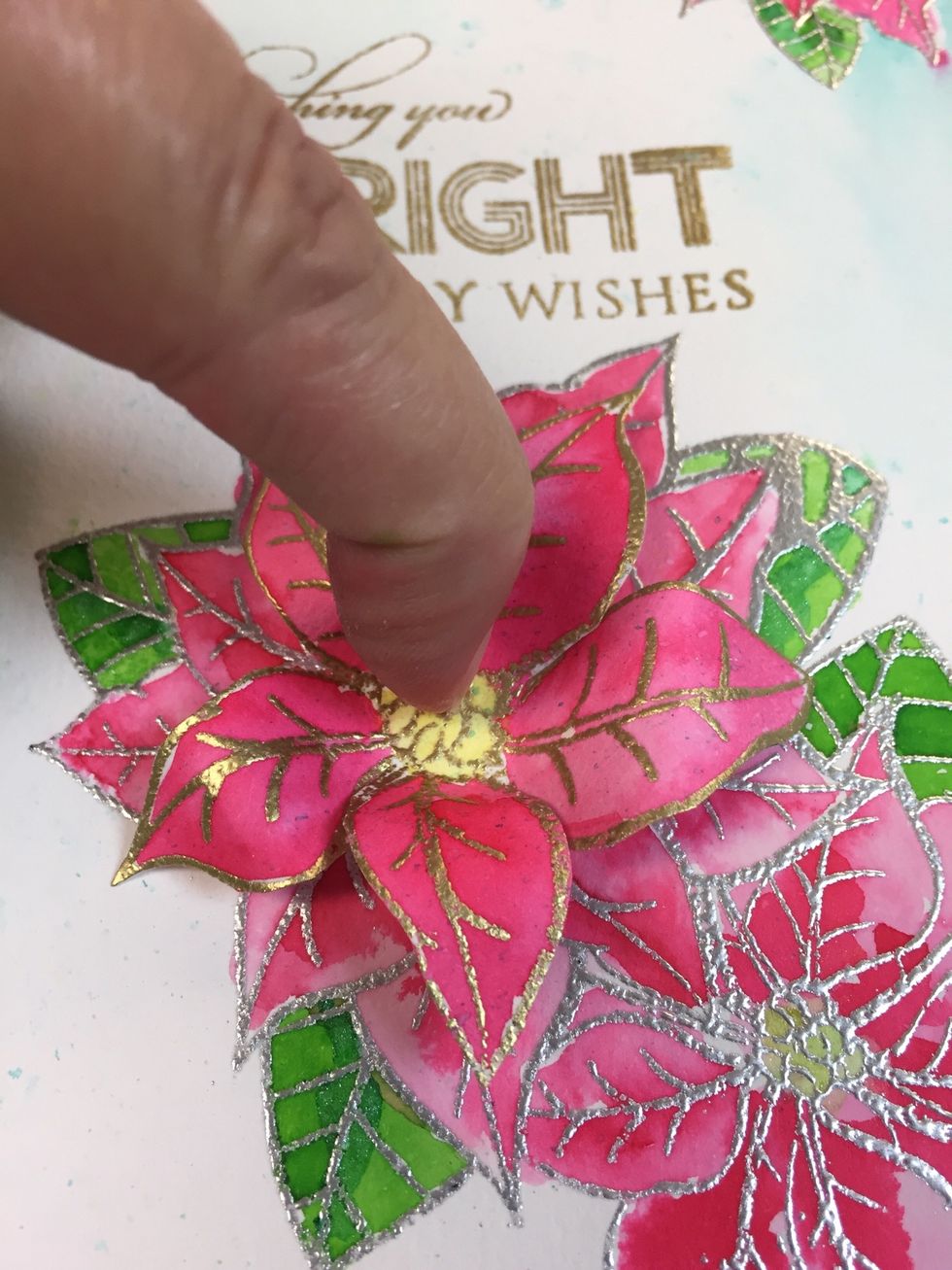 Adhere off center so the petals don't match. You'll create the illusion of a bigger flower and will also add dimension!
Your completed tag with some textural elements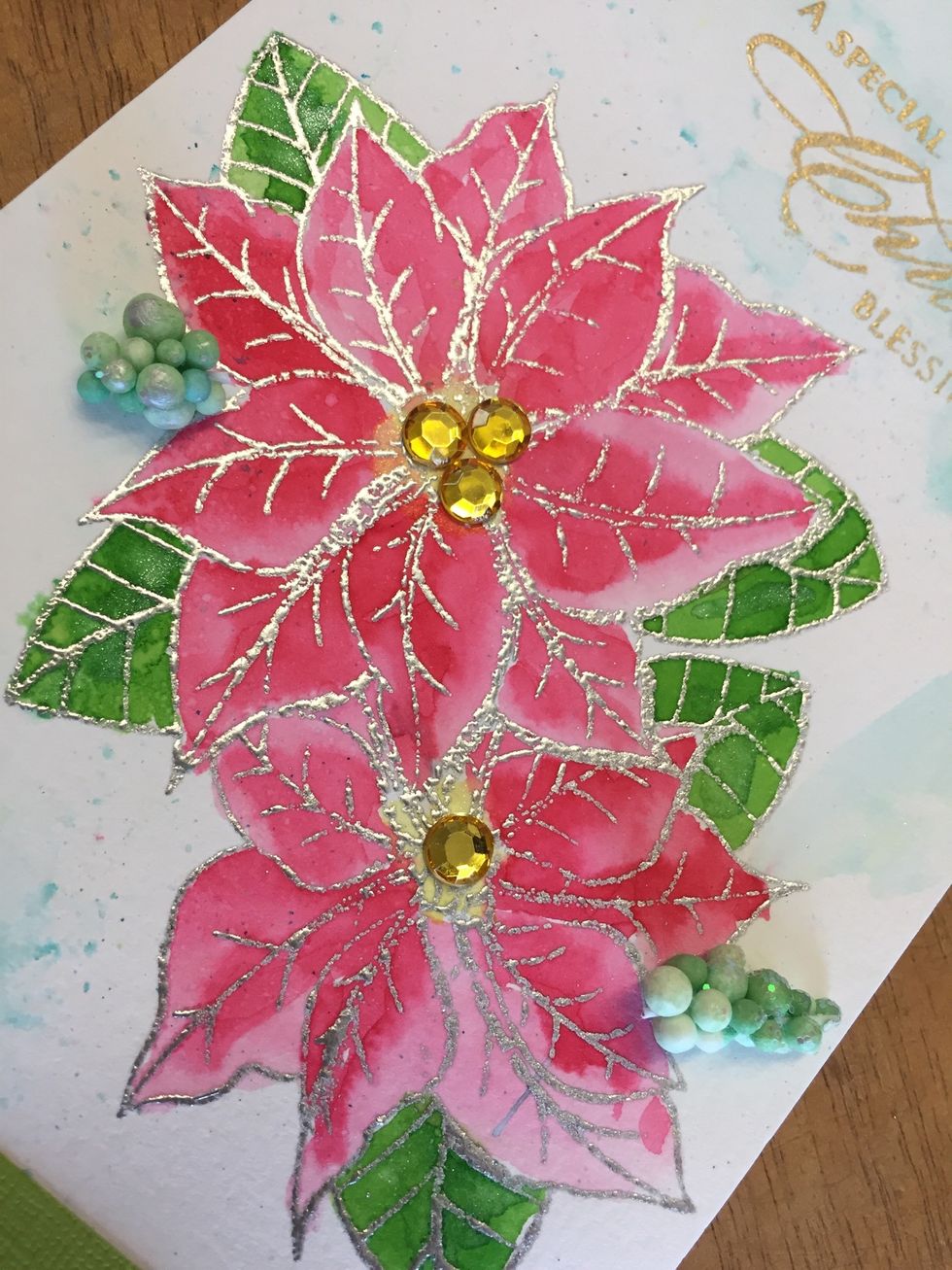 Add rhinestones to the center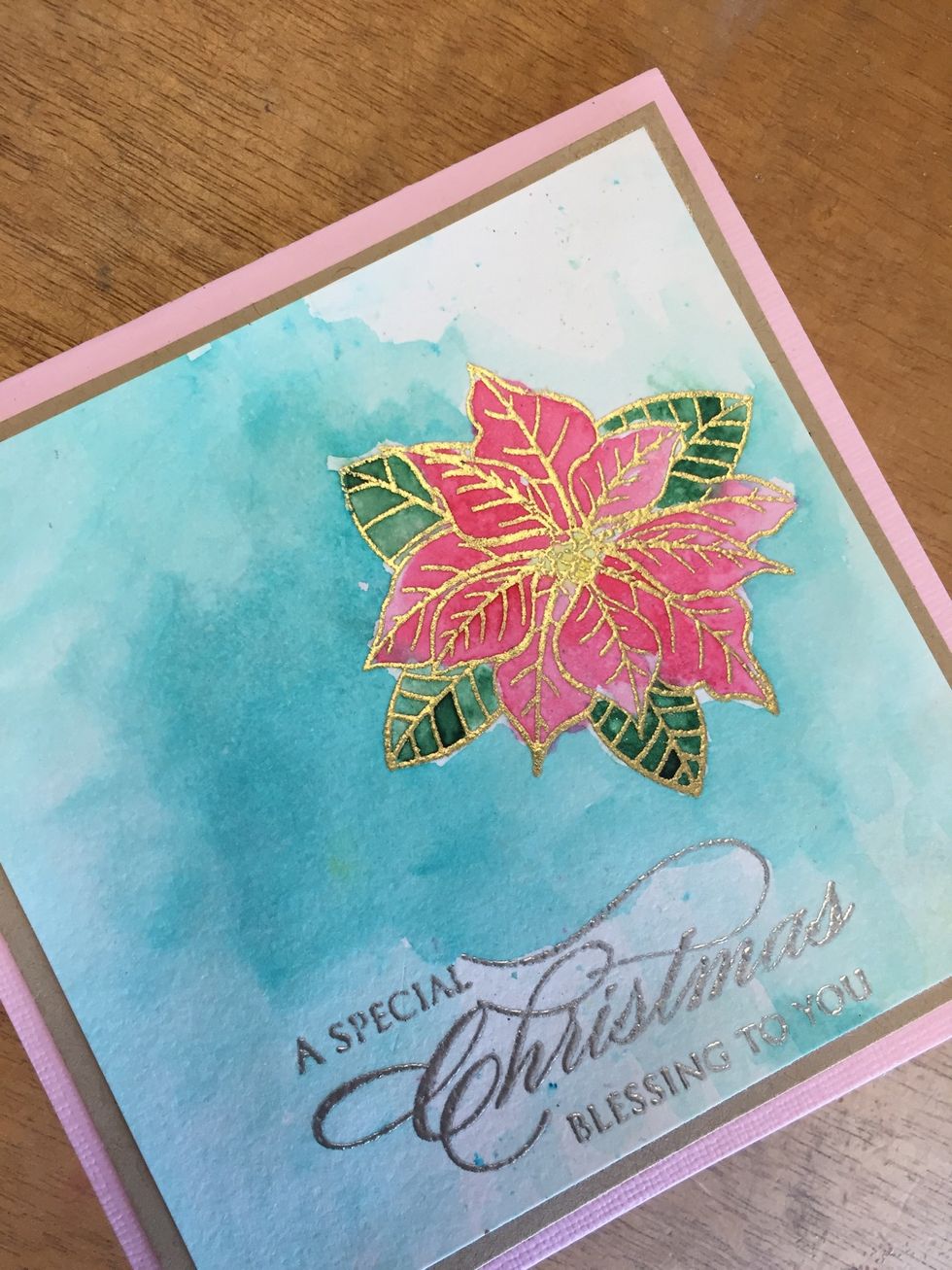 A small 4" x 4" for gift cards!
I added some tiny jingle bells to the center for a festive look! More from me? Come visit www.milagroscrivera.blogspot.com
Water media paper, watercolor or other
Colorburst, fuchsia, alizarin crimson, terre verte
Lime green
Watercolor brush
Cardstock
Embossing powder
Stamps
Embossing ink
Heat gun
Paper trimmer
Scissors
Ribbon
Milagros C Rivera
Entrepreneur, mixed media artist, scrapbooker, jewelry maker, random stitcher and lover of all things pretty!