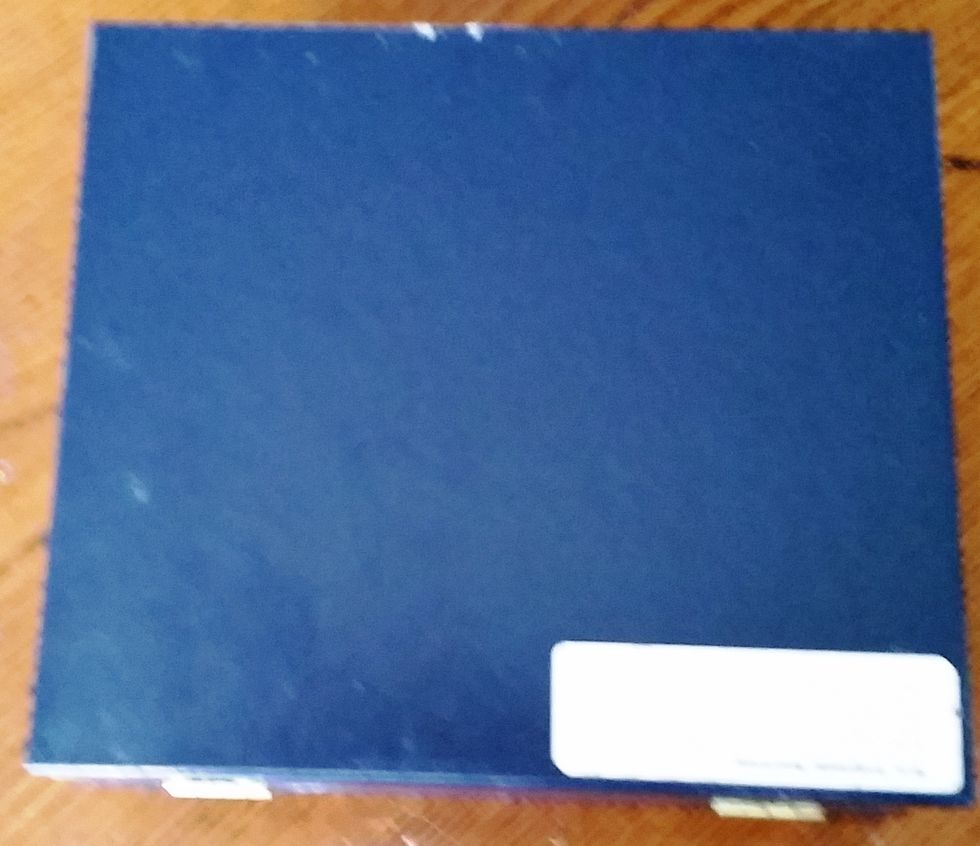 Start with a plain box such as the one above
Using Molding paste and stencils cover your box and let it dry. Don't forget to cover the sides of your box!!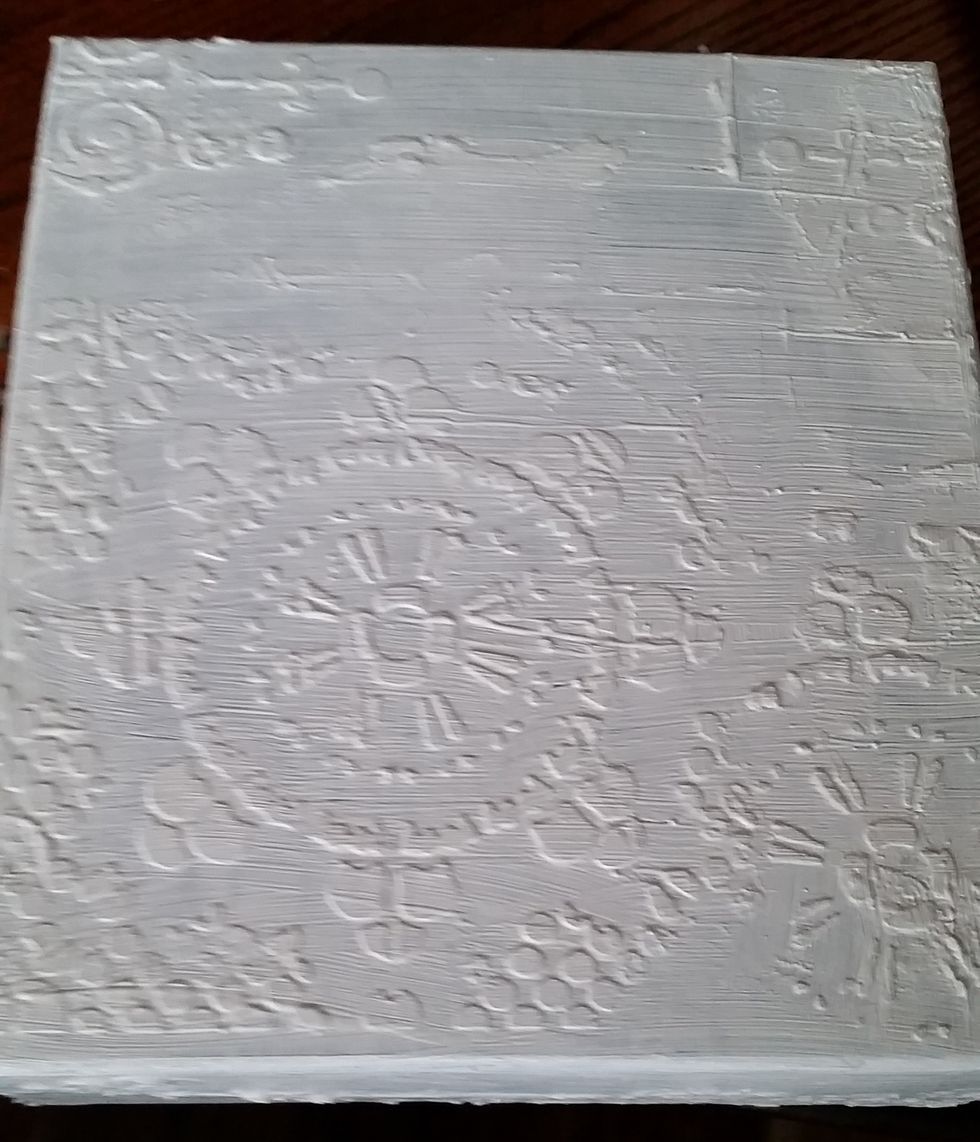 Completely cover the box with gesso, I used 2 coats so the blue under would not show. Paint the bottom too!!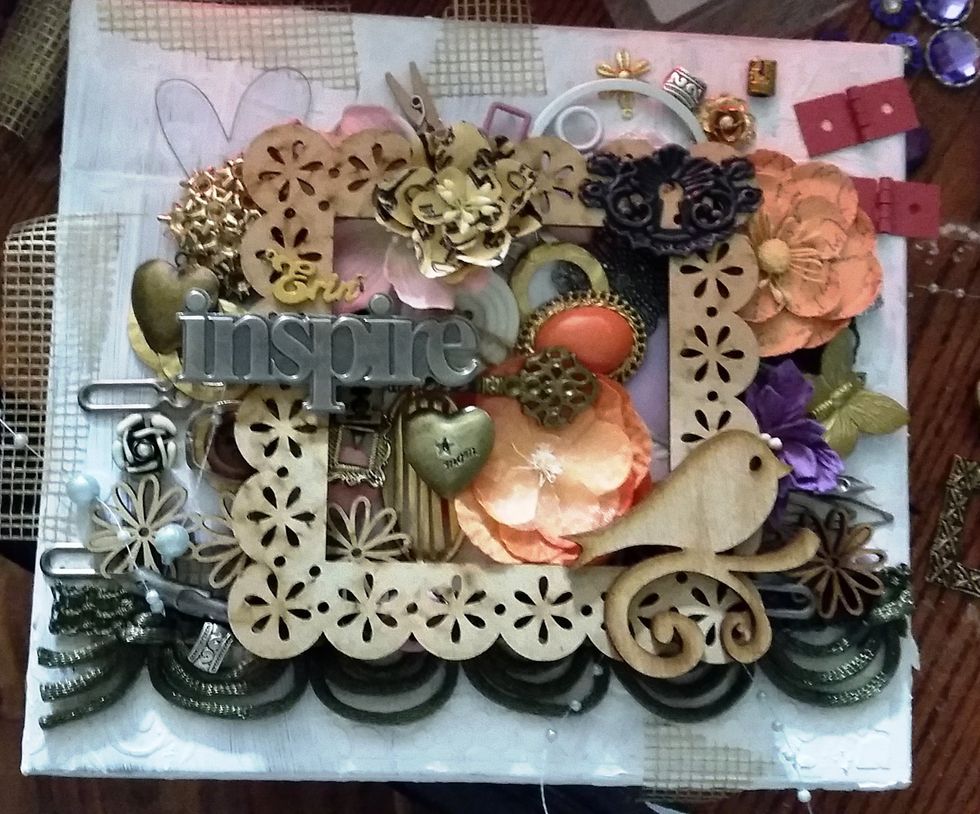 Start arranging items that you think will work with your box. Don't worry about the colors, you are changing that, just looks at shapes.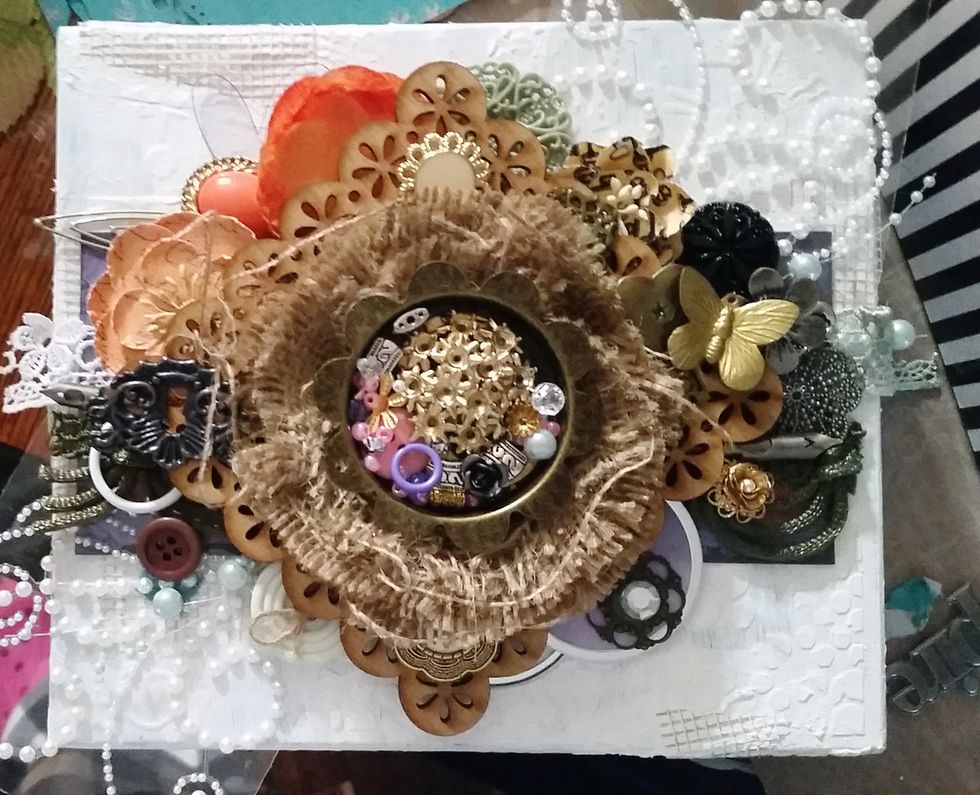 I decided to change the orientation of the items to a diamond, but eventually the burlap flower did not make the final cut, it just did not work with the piece.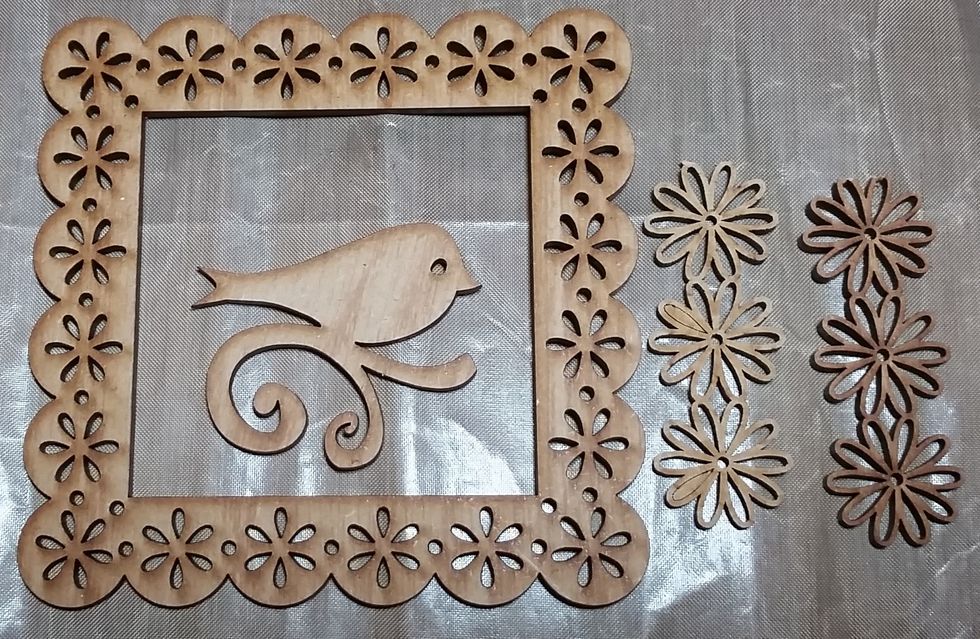 These are the raw wood items I used from ULD before painting them with gesso and applying them to the box.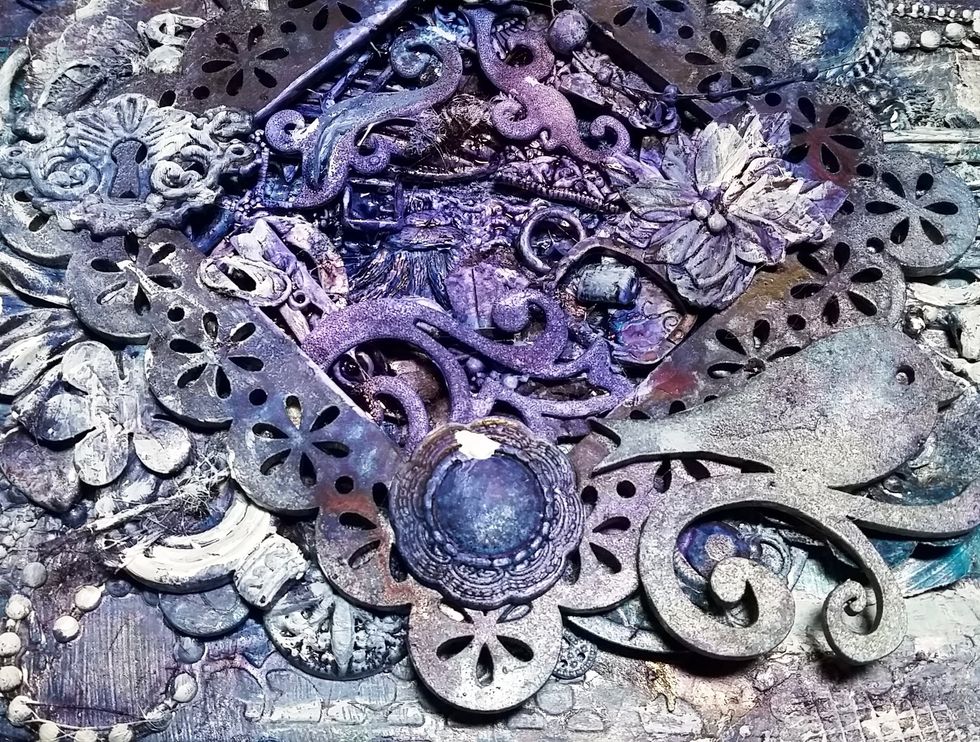 One of the first steps to paint all the items with gesso. Once dry apply them to the box and give everything its first rounds of sprays. I used Tattered Angels in colors of Blue and Purples.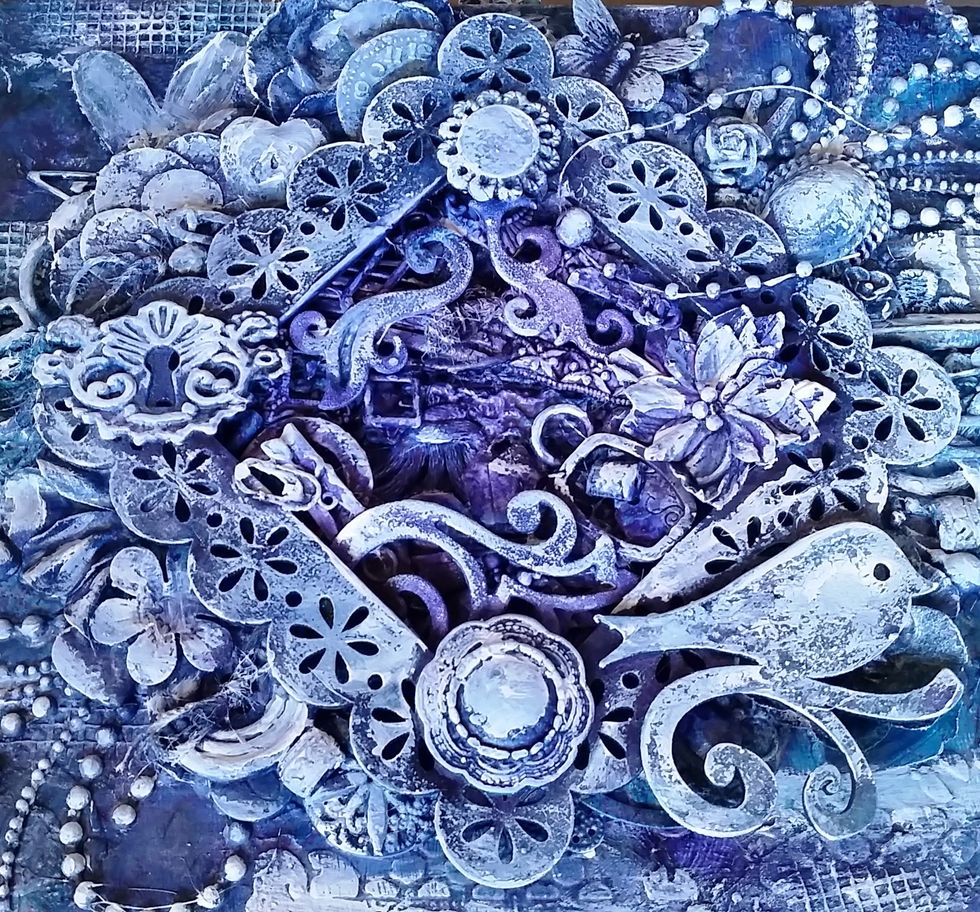 I spayed the box 5 times letting it dry each time. After the final spray I applied a light coat of gesso again to add contrast to the elements so they did not hide in the colors of the sprays.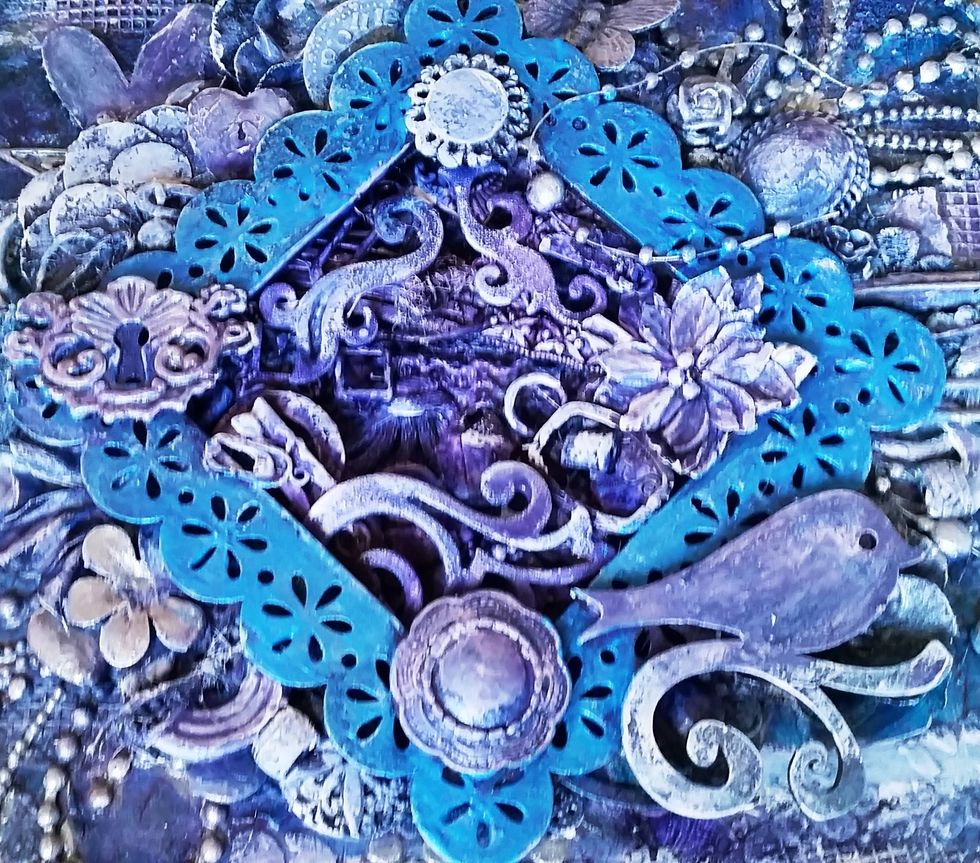 I now start applying coats of paint from Tattered Angels and also Mica Powder mixed with gel medium as a paint to various items such as the wood and the sides, popping out certain elements on the box.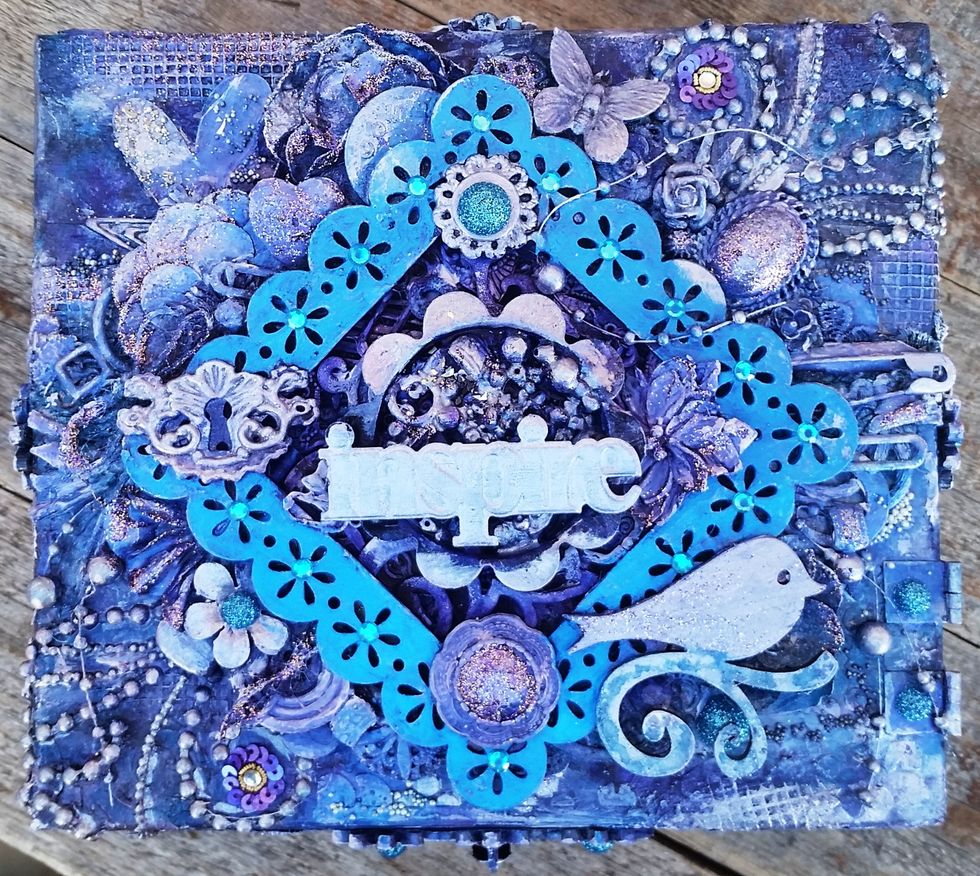 I add in the final piece to center and start adding in gems, glitters from Imagination Crafts and Tattered Angels, beads, and other little fun items that work with the colors scheme.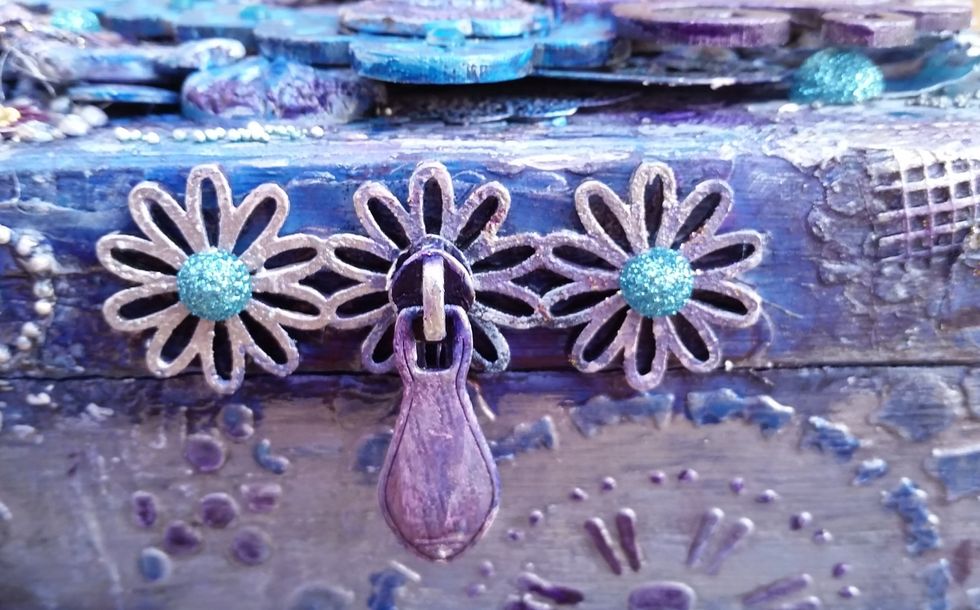 Adding in the paint to the tops of the stenciled surfaces really made it pop and not hide. I did this same idea to some of the objects on the top of the box too including the word.
Imagintion Crafts Stencils
Imagination Crafts Glitter Medium
Imagination Crafts Mica Powders
Unique Laser Deigns Wood
Tattered Angels GLimmer Mist
Tattered Angels High Impact Paint
Tattered Angels Glimmer Glam