How to make a mixed media background with faber castell
Make a Mixed Media Background With Faber Castell
4
Before we begin: (1) Adhere your Canvas Corp dot paper to a piece of chipboard. (2) Cover the entire surface with clear gesso and allow to dry. Both of these will keep your paper from warping.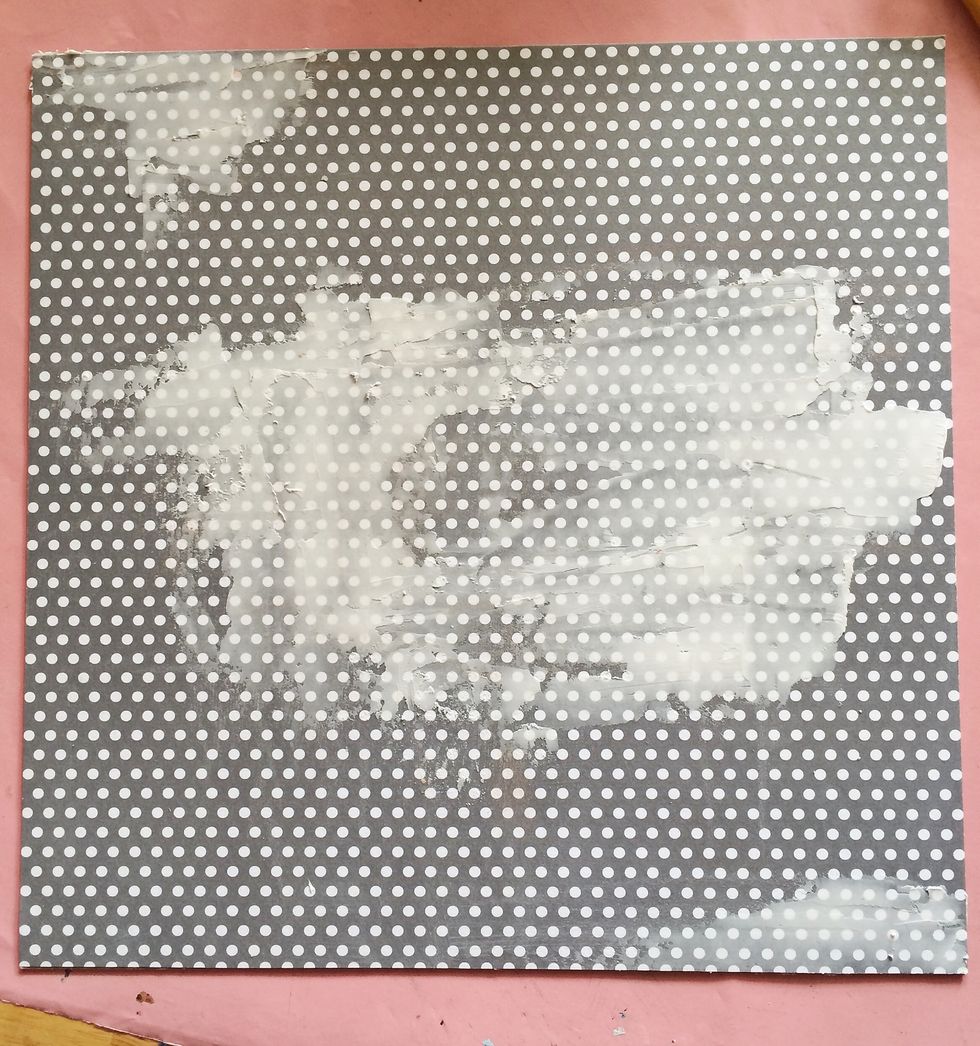 Using a spatula or plastic card, scrape modeling paste over the center, top left and bottom right corners.Allow to dry or dry with a heat gun.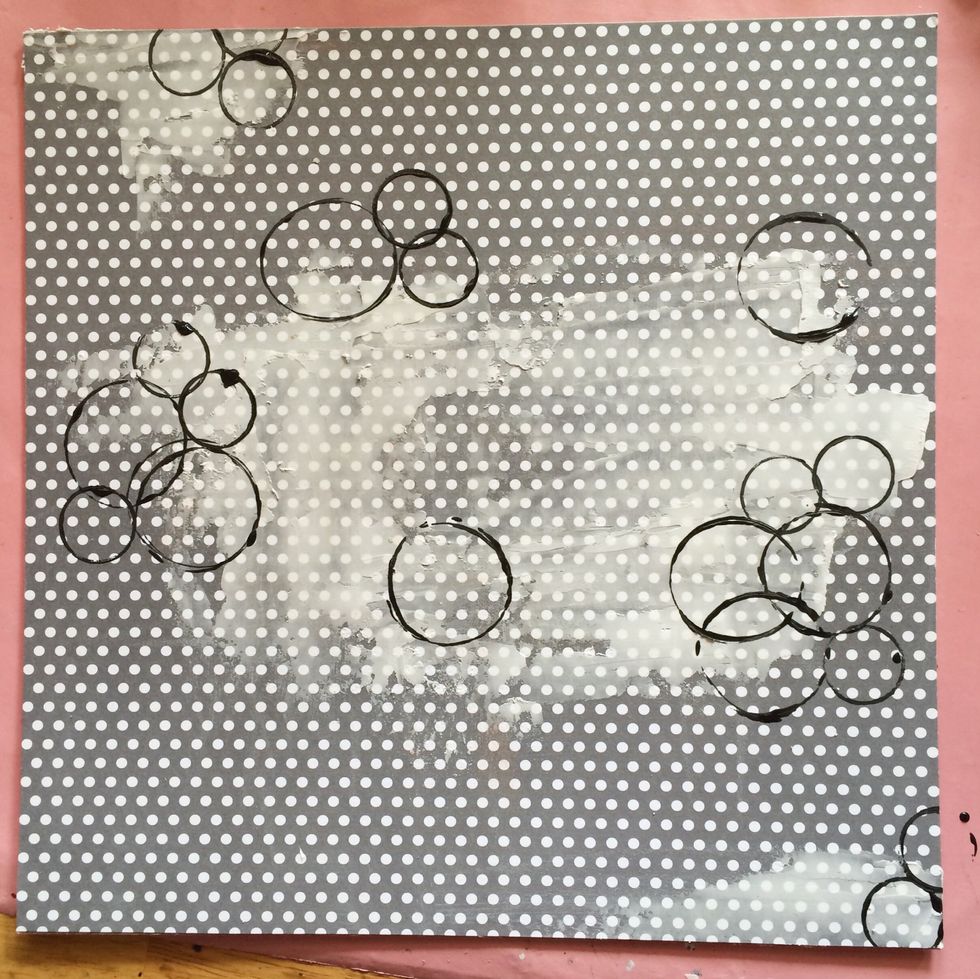 Using a variety of lids, paint the edges with black acrylic paint and "stamp" around your paper. Dry.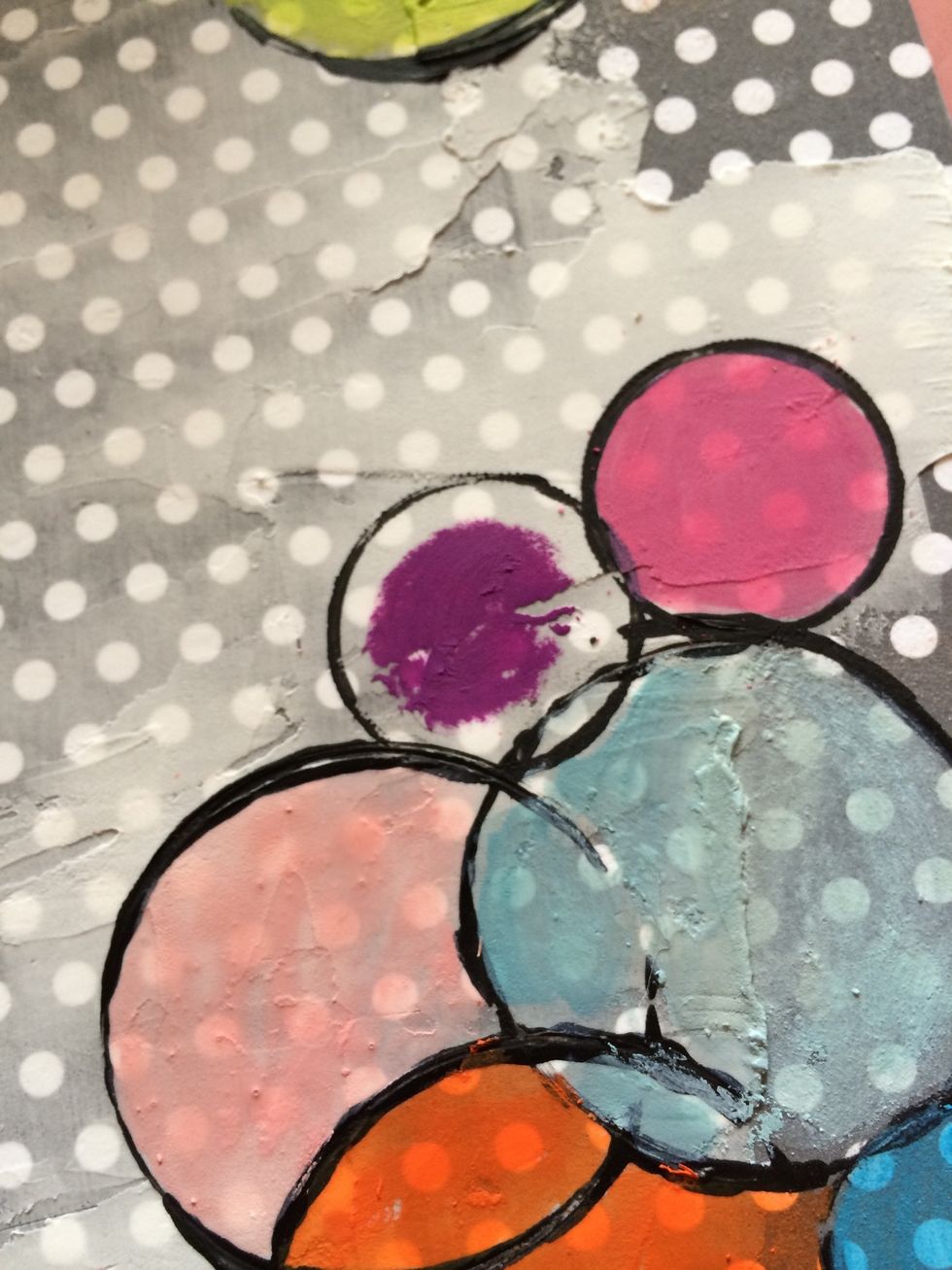 Using a variety of Faber-Castell gelatos, fill in each circle directly from the tube with your color choice (like I did with the purple.) Then....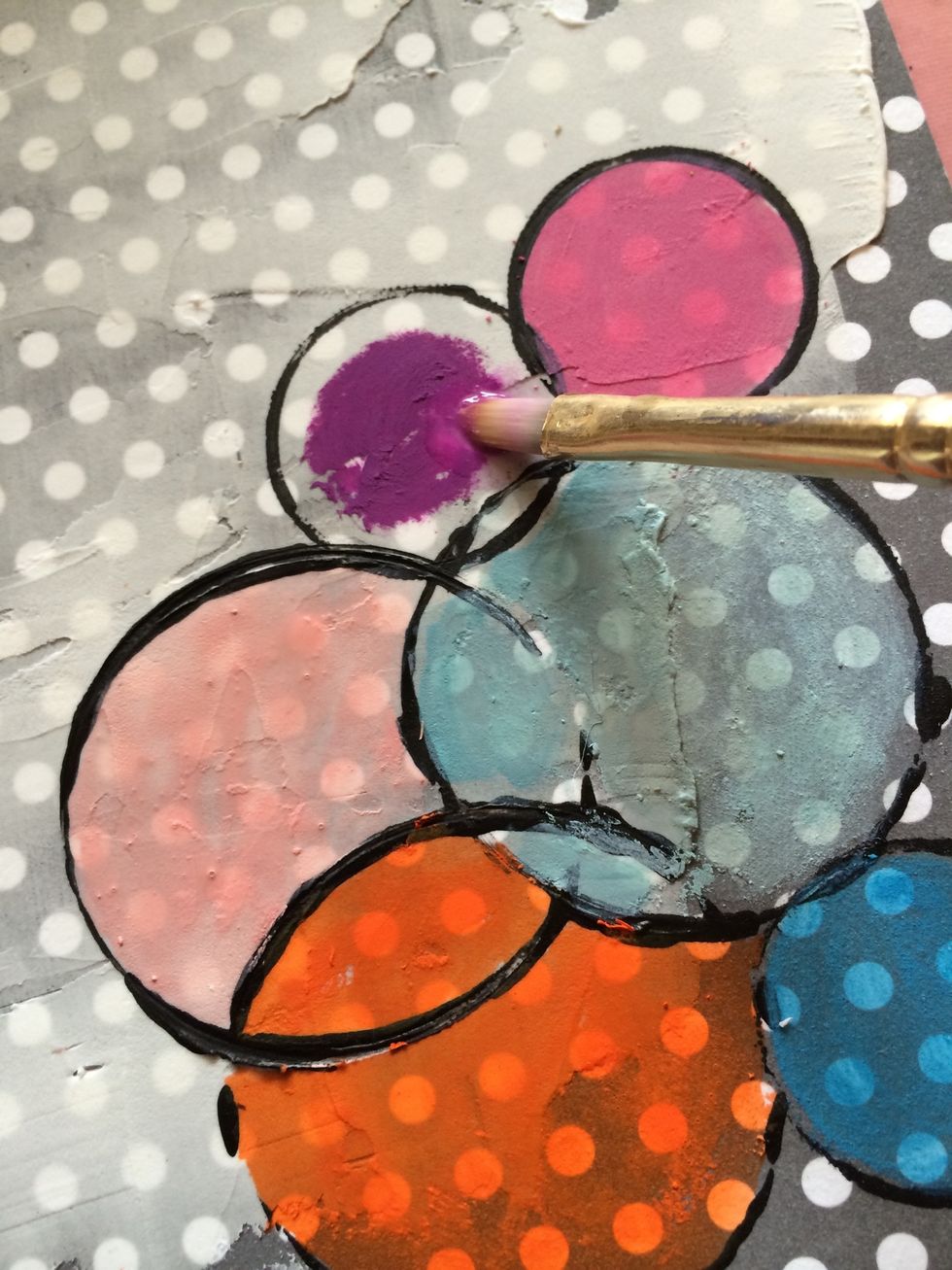 ...Wet your brush with water and paint in your circles. Don't worry if you go on top of the black lines...you can always go over them with a black sharpie to darken the lines.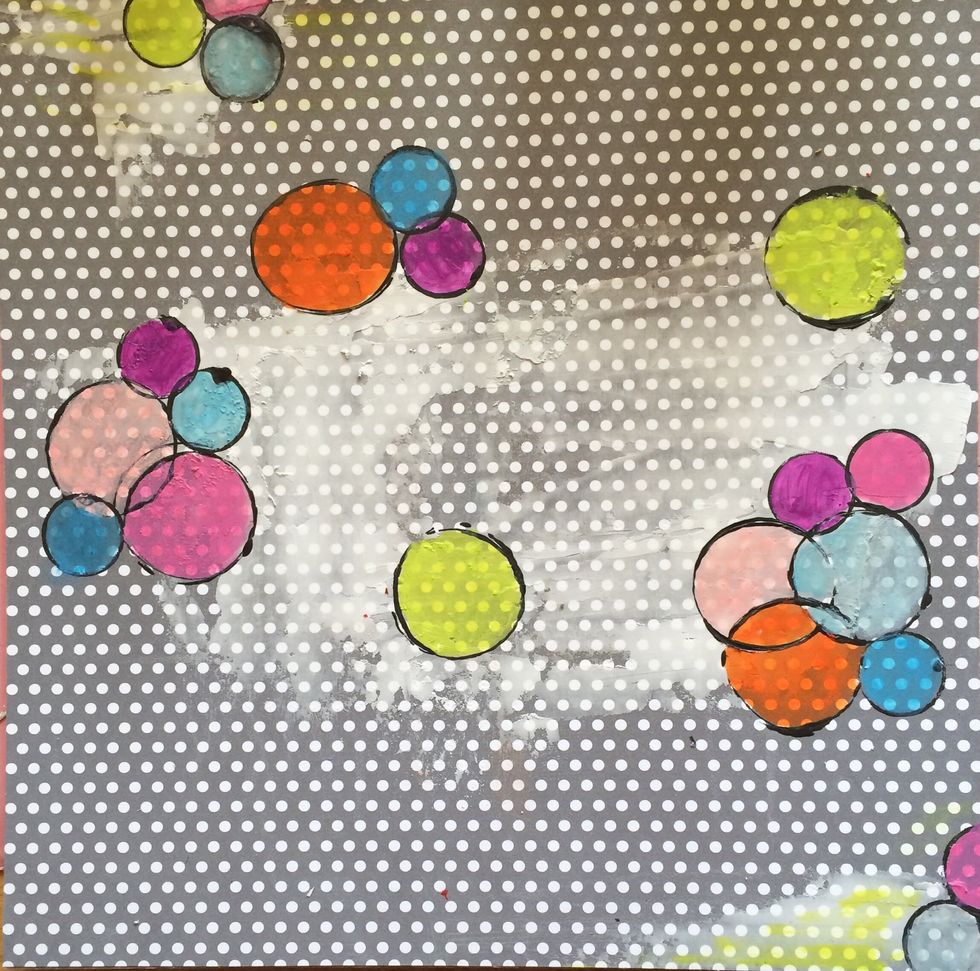 Continue until all your circles are filled.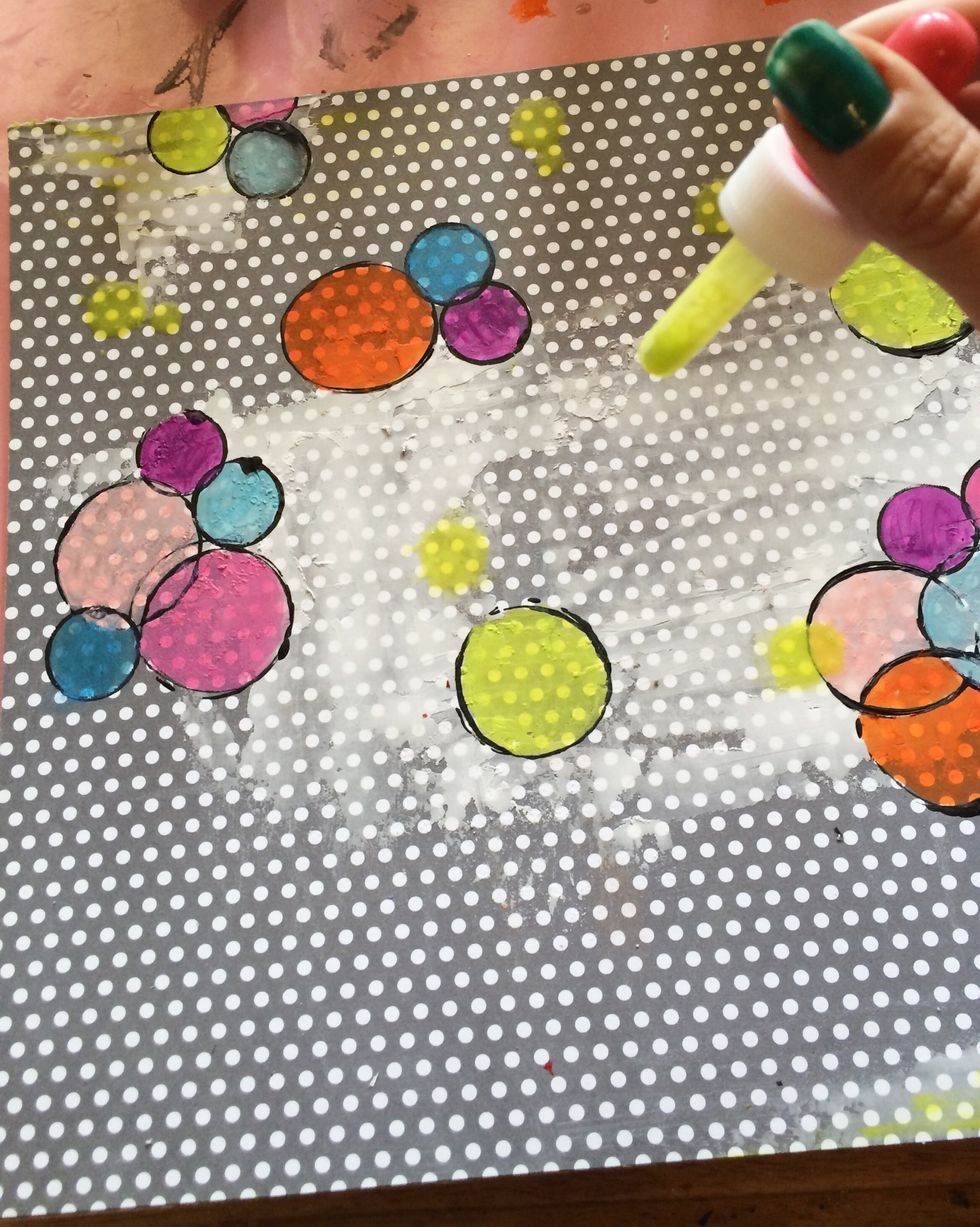 Now to get a little messy! Scrape a small amount of green gelato into a small dropper bottle. Add water and allow to dissolve. Drop all over your page and then lift it vertical to allow it to drip.
On a non-stick surface, smear an orange gelato and then add water with a brush, until you have the consistency of watercolor. Light paint and flick the paint around your paper.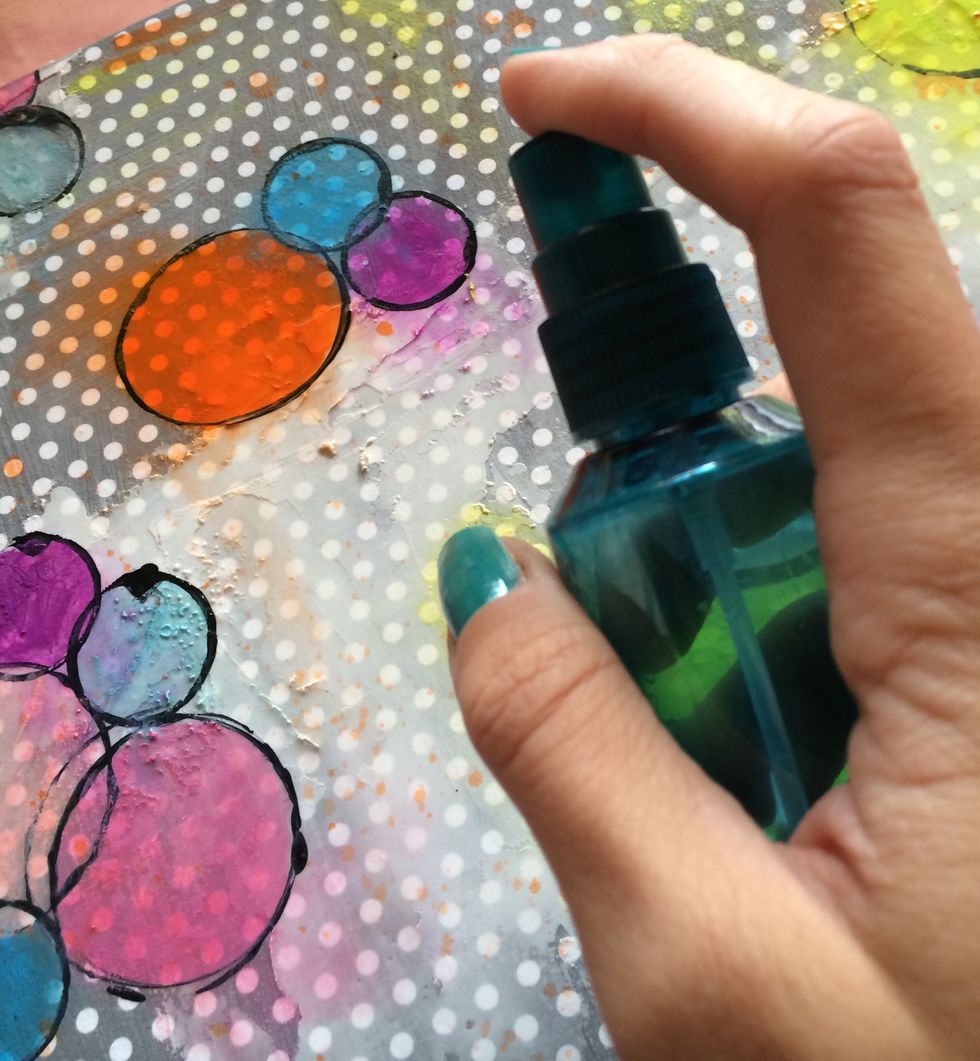 Using a misting water bottle, spritz your gelato circles with enough water to make the color run. Lift your paper, swirling it around to allow your colors to move around our page a little.
Here is what mine looked like at this stage. Allow your project to dry completely.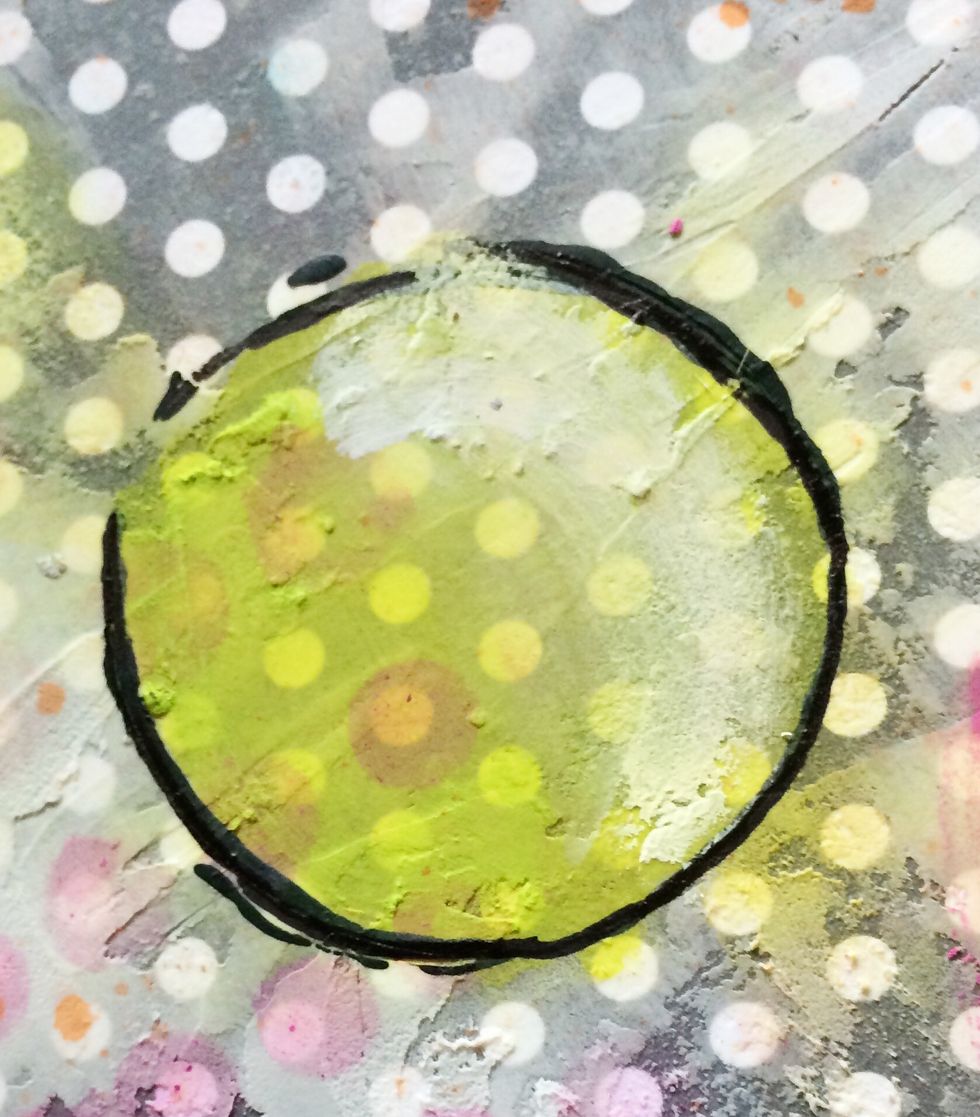 Next grab your white gesso. Smear a small amount in an arc on each of your circles. This is easiest done with you finger. Allow to dry.
Next, over each of your white smears, smear a small amount of Golden Glass bead paste. Again, this is much easier using your finger. It will look white, but will dry clear and add texture.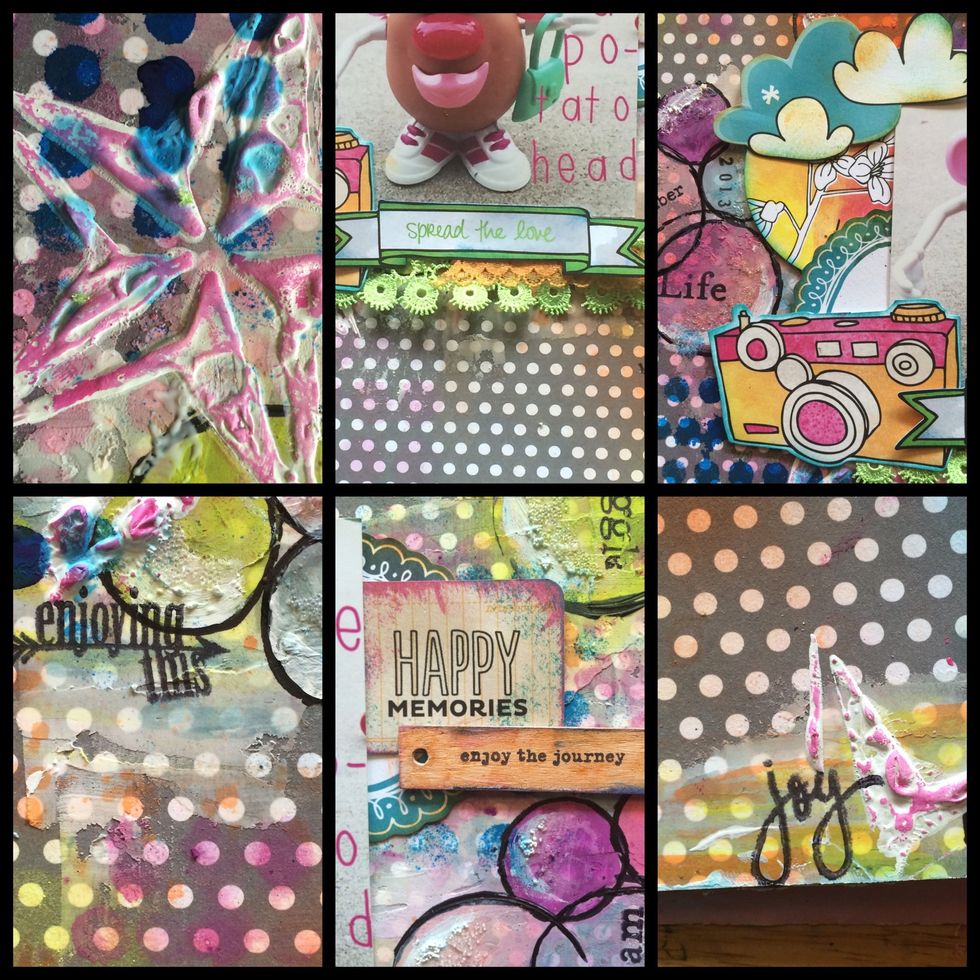 Now...add the details! Add ribbon and die cuts (I inked mine in matching colors.) Use stencils will modeling paste and spray inks. Add more stamps! (For my exact details, check out the supply list.)
And Done! These fun die cuts from Amy Tangerine go perfect with the playful feel of my picture. I added the words to my photo on my phone using the "A Beautiful Mess" app.
12 x 12 Canvas Corp Grey Reverse Mini Dot
Modeling Paste
Faber Castell Gelatos
Golden Glass Bead Gel
Clear Gesso
White Gesso
Chipboard
Variety of Stamps
Die Cuts by Amy Tangerine for American Crafts
Stencils
Spray Inks
Water
Small paint brush
Small foam brush
Coordinating Distress Inks
Dropper Bottle
Studio Calico Wooden Banner
Sutdio Calico Word Stamp
Ribbon by Webster's Pages
Black Sharpie