Make a Mixed Media Art Journal Page by Ellie
14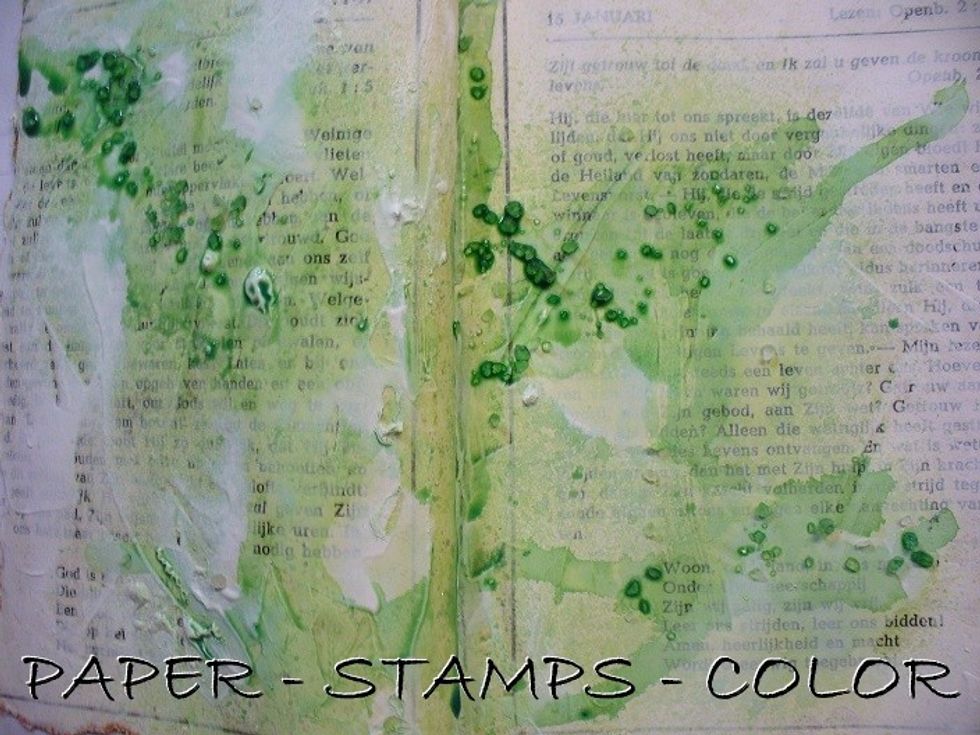 Cover the page randomly with a palet knife and gesso; do not cover the text entirely. Leave to dry. Spray with Grass Coloration and sprinkle some salt crystals in the wet ink. Leave to dry.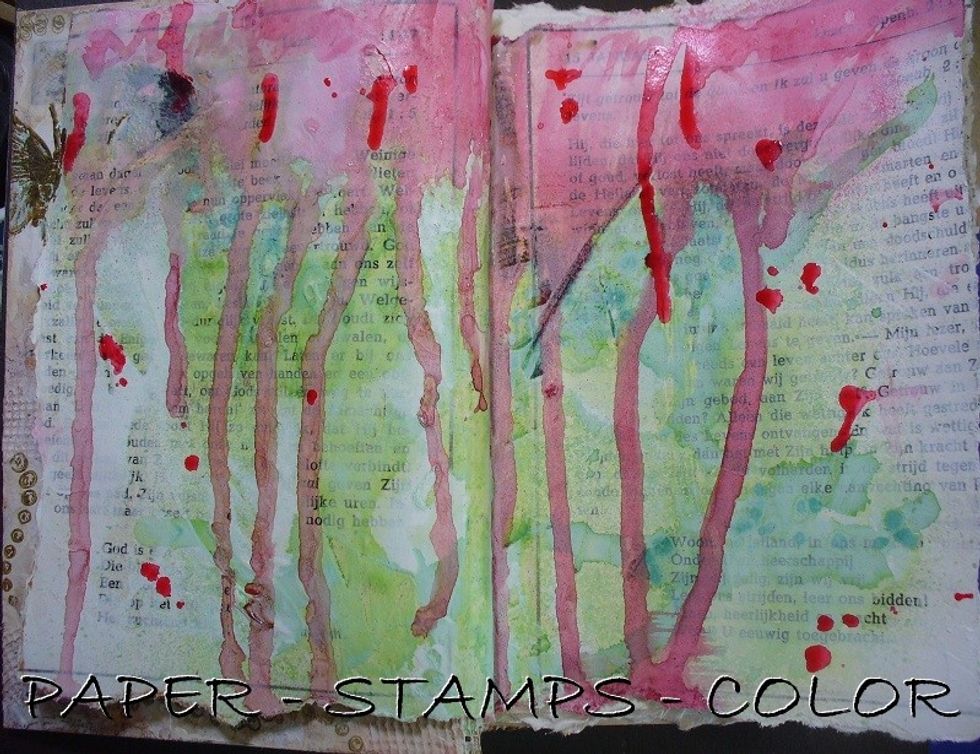 Drip Valentine Coloration spray ink to the top of the pages, mist with water, and let inks run down the page by tilting the book. Add more ink if needed. Leave to dry.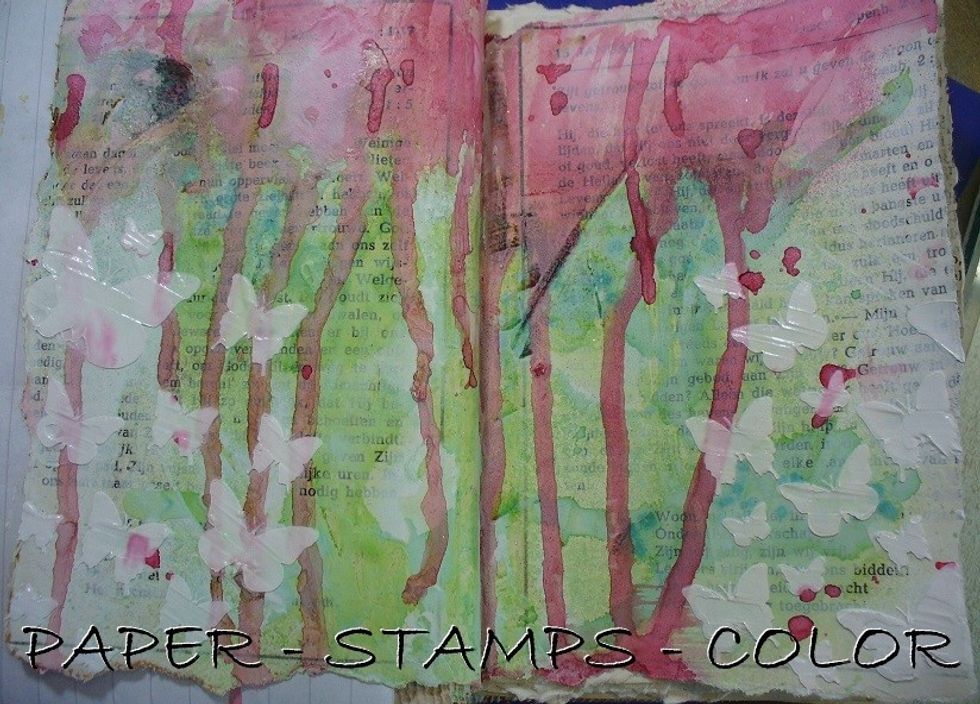 Use the Chasing Butterflies stencil and texture paste to add butterflies to the pages as shown. Leave to dry.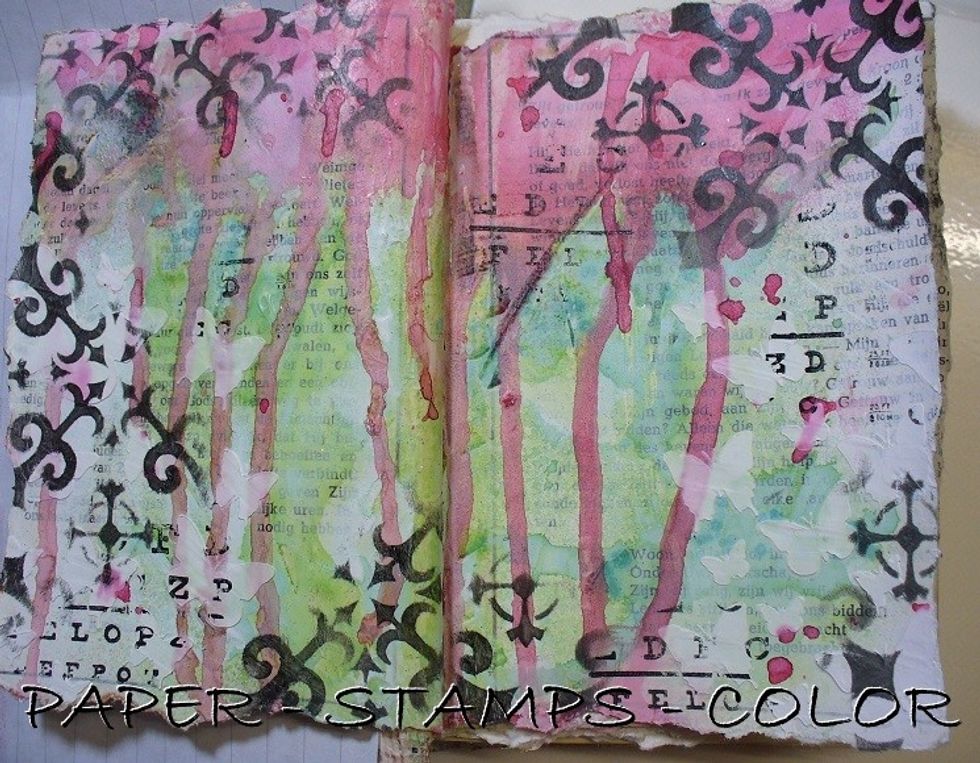 Use the Gothic Stencil and dab black pigment ink from Brilliance over it with a piece of Cut 'n Dry as shown. Heat emboss with clear embossing powder. Stamp some script over the background.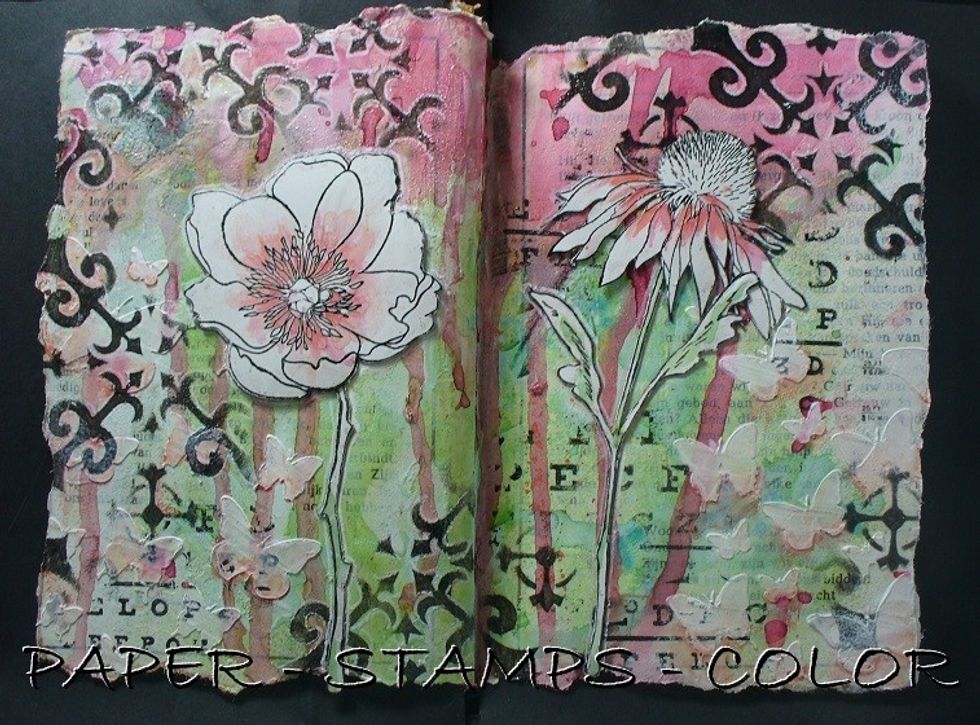 Stamp the flower images on a separate piece of cardstock and cut it out. Adhere to page as shown. Color them with the same colors of spray inks as mentioned in step 1 and 2 - I used a waterbrush.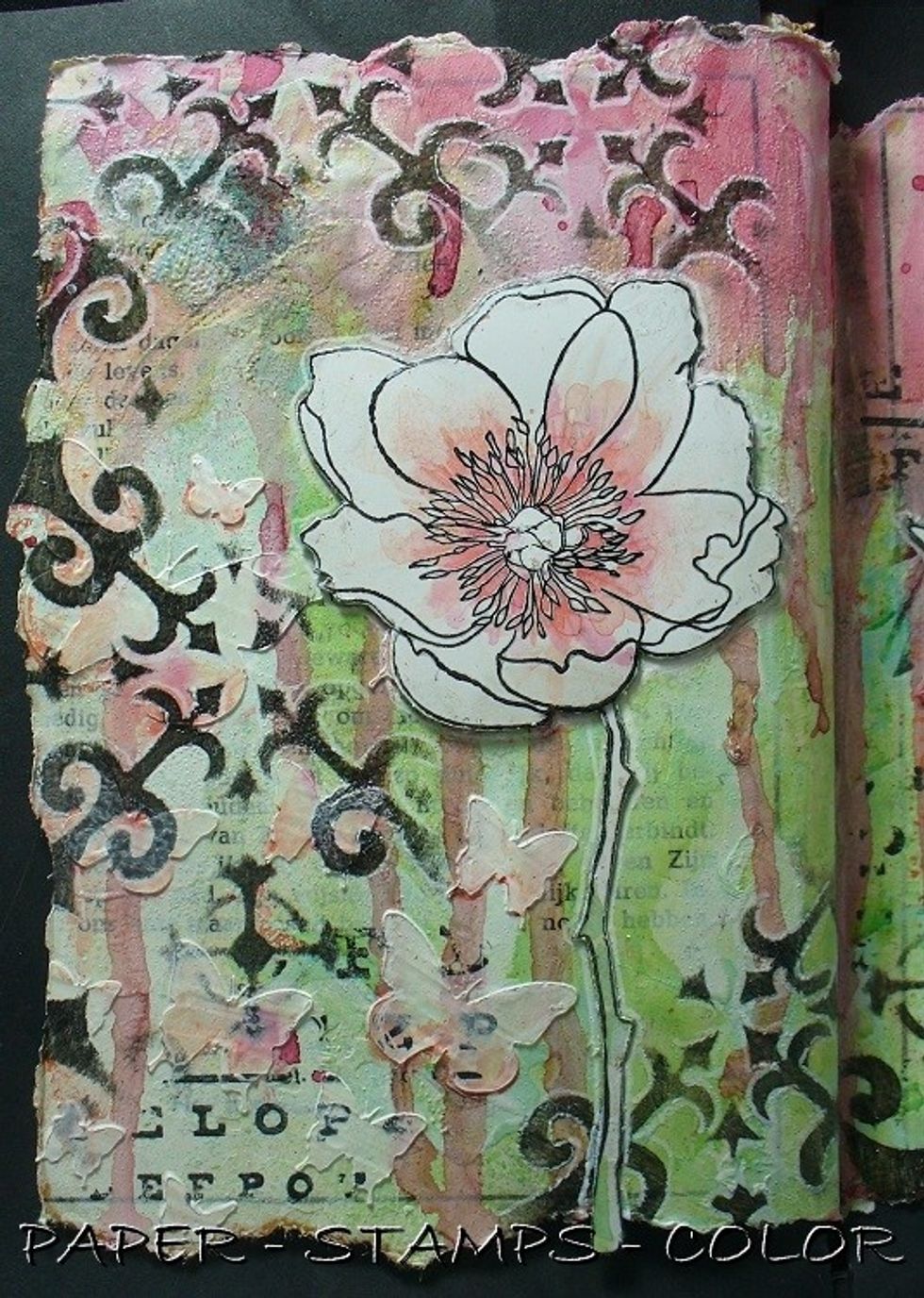 Add white accents with a white acrylic marker to highlight the stamped and stenciled images.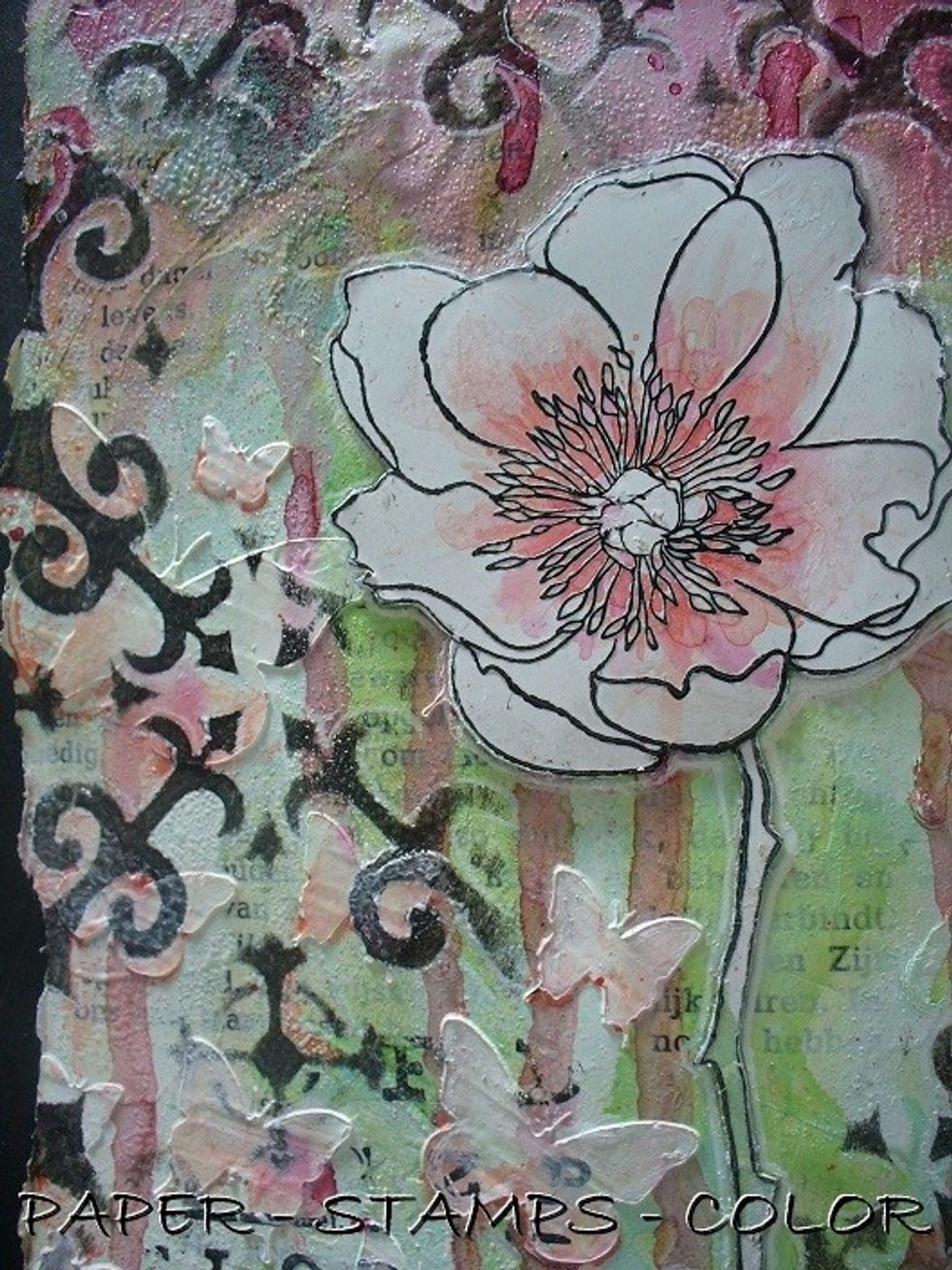 A close-up of the left page.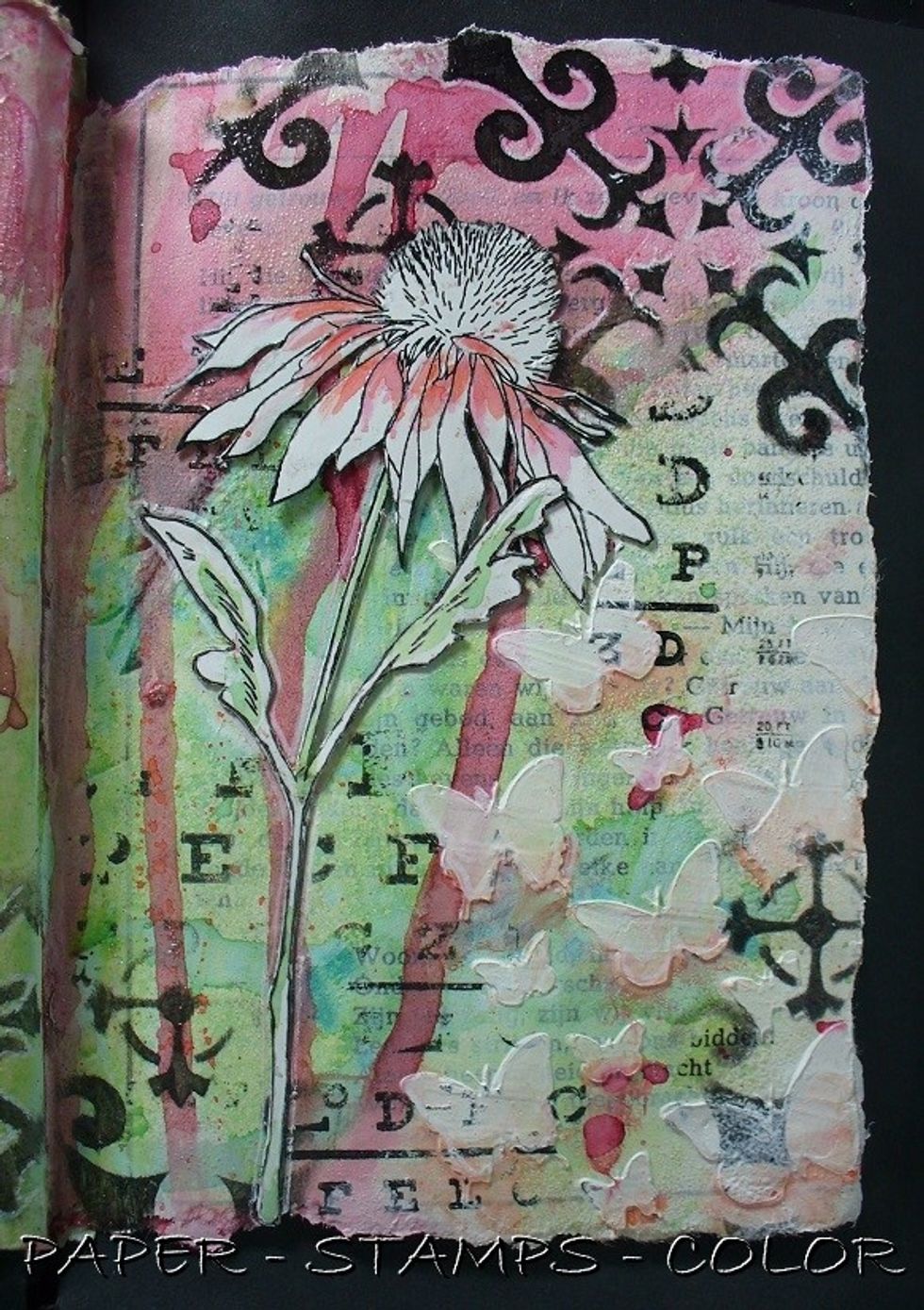 LOVE how the text peeps through the gesso.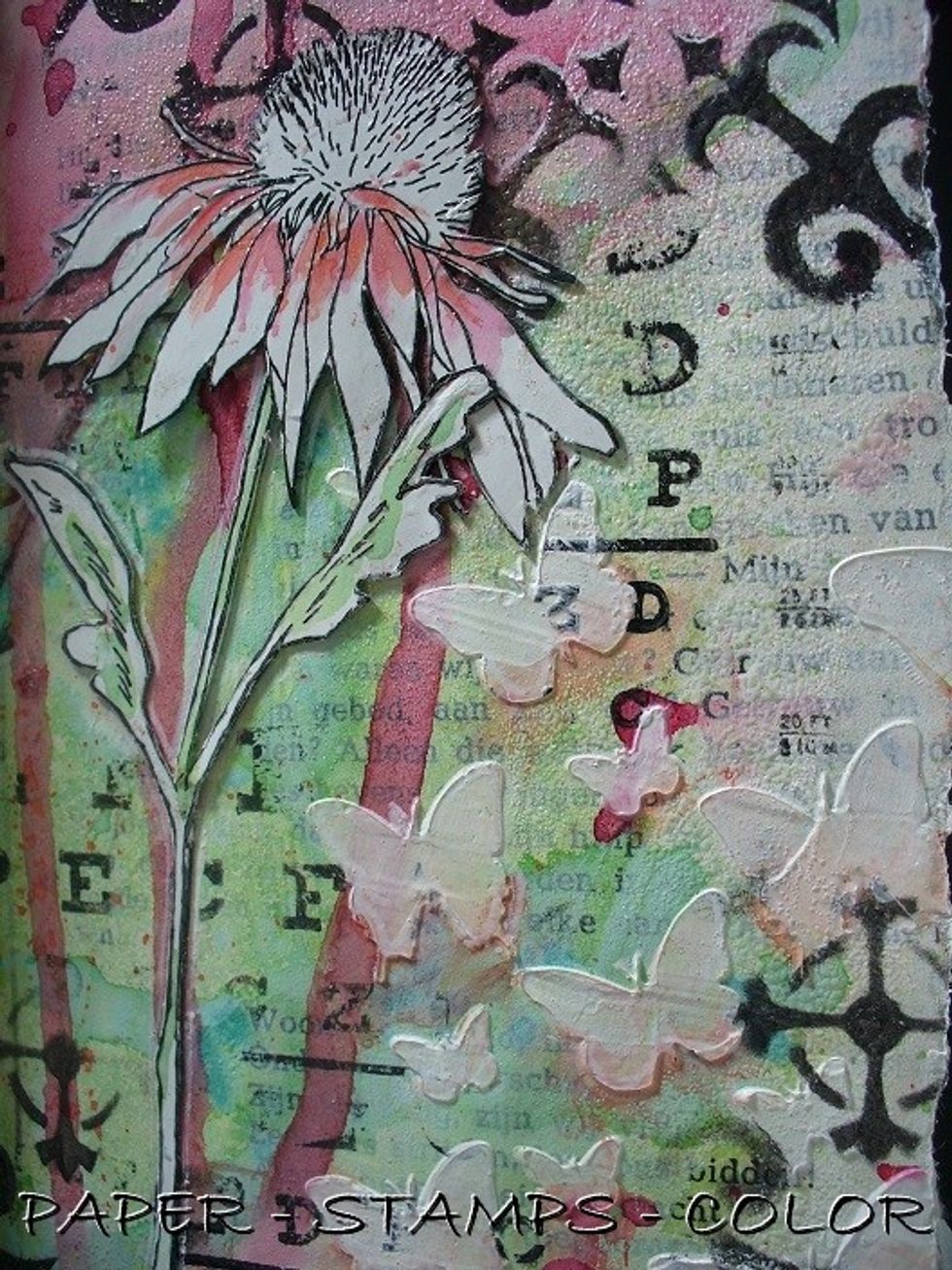 Another close-up : LOVE the drippage on this page! I added some of the orange colorations to the background at the bottom of the butterflies, and also to the flowers.
gesso
Colorations Valentine
Colorations Juicy
art journal
acrylic marker
stamps from Stampers Anonymus and a script stamp
stencil Gothic from Art Anthology
Stencil Chasing Butterflies from Art Anthology
Pigment ink from Brilliance
Clear embossing powder
Structure paste
Archival ink Black
Art Anthology
Art Anthology is a manufacturer of dimensional mediums.\n\nCome chat with us in our Facebook Group: Art Anthology Adventures in Art