How to make a mixed media art journal entry
Make a Mixed Media Art Journal Entry
29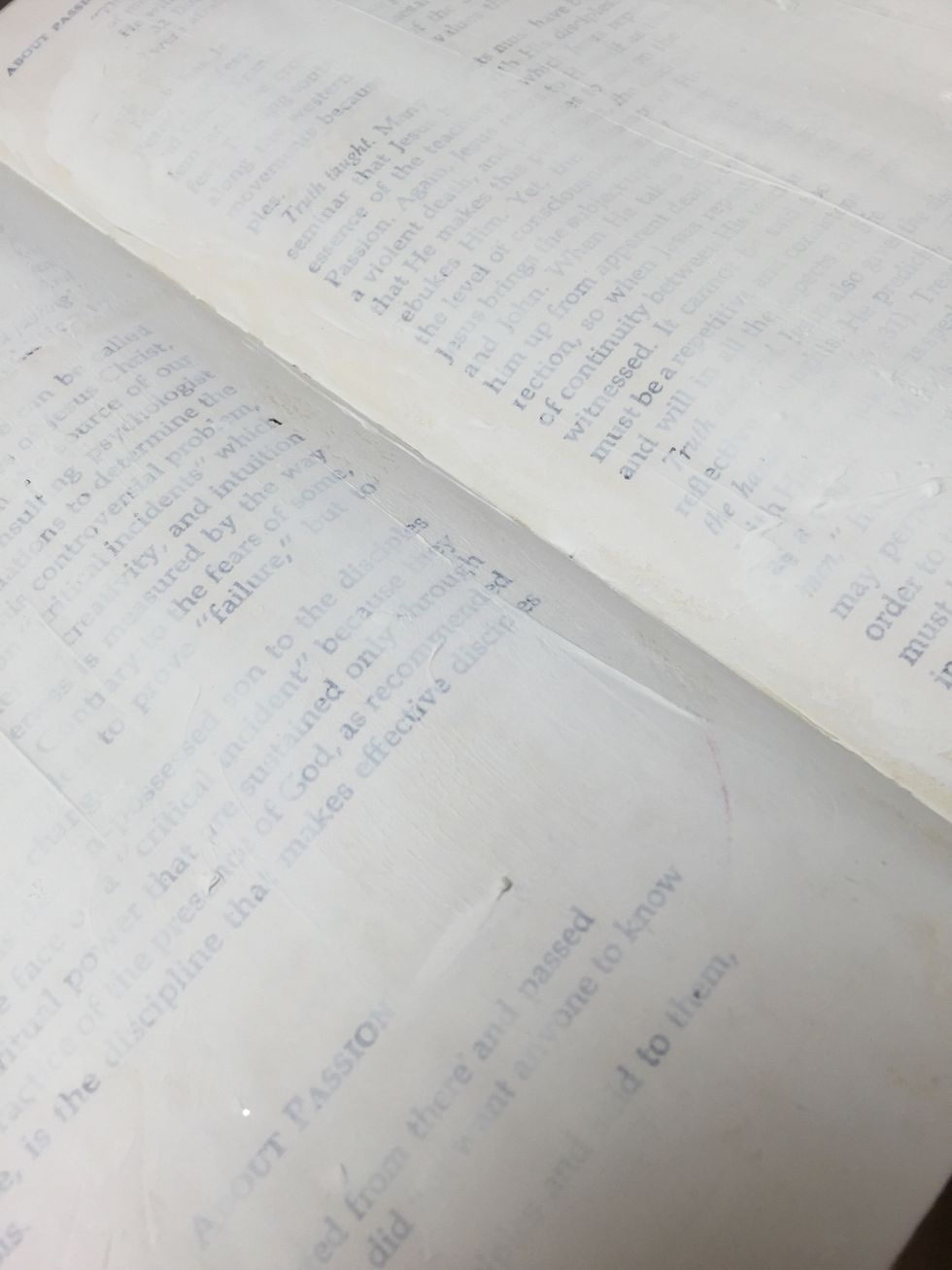 Cover with a coat of gesso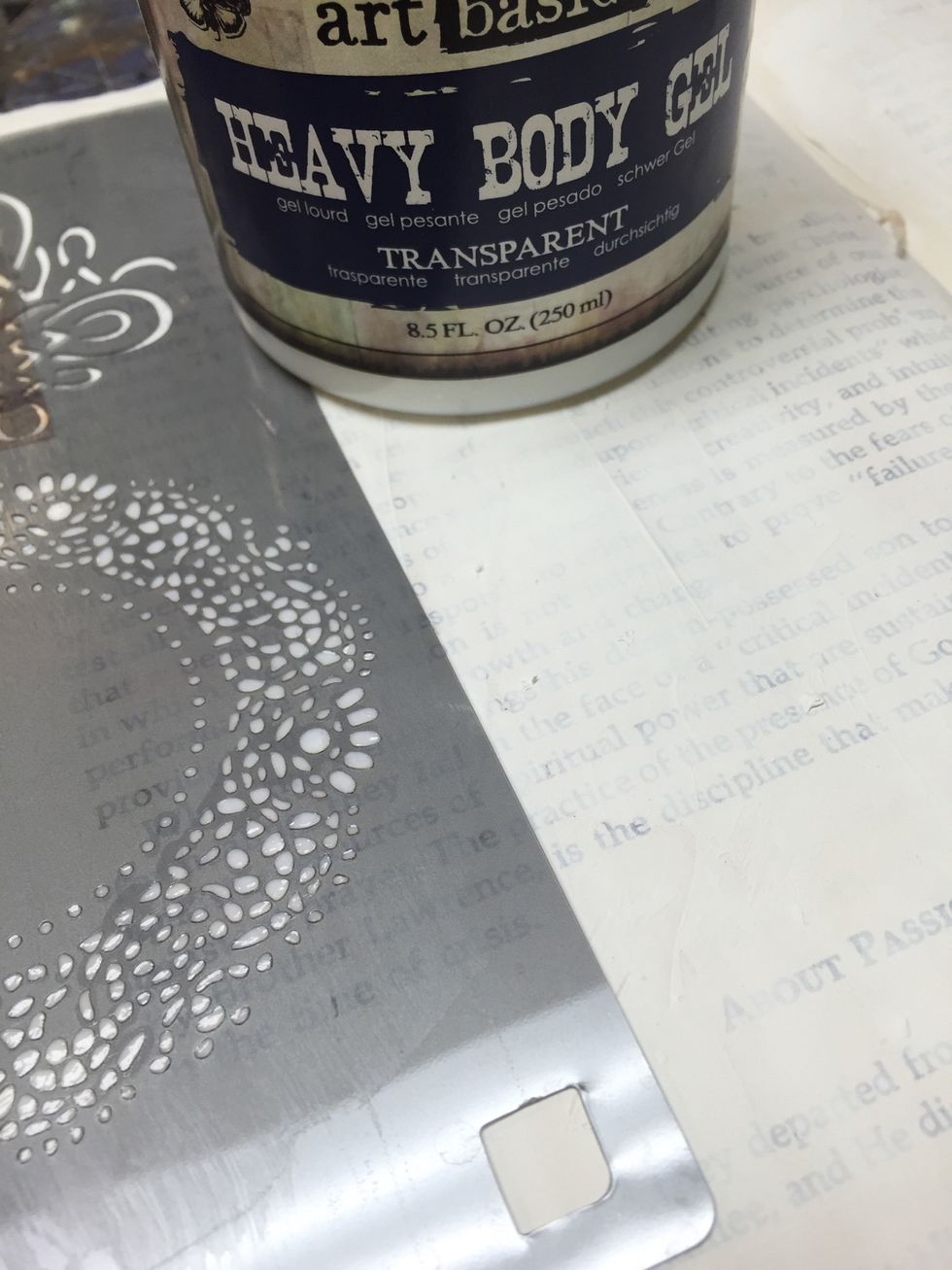 Apply heavy body gel through a stencil to create a resist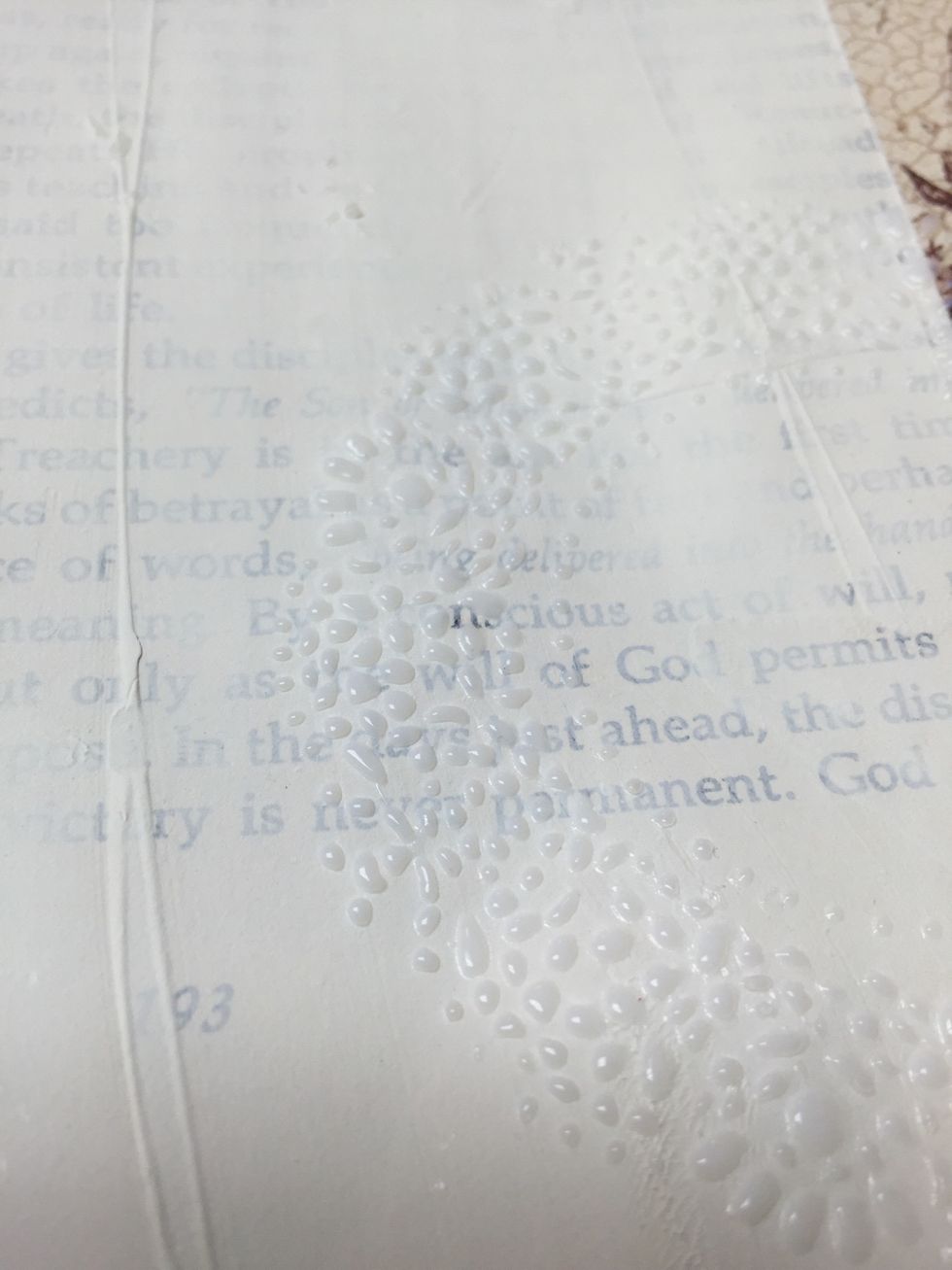 Awesome textures you can speed drying or let air dry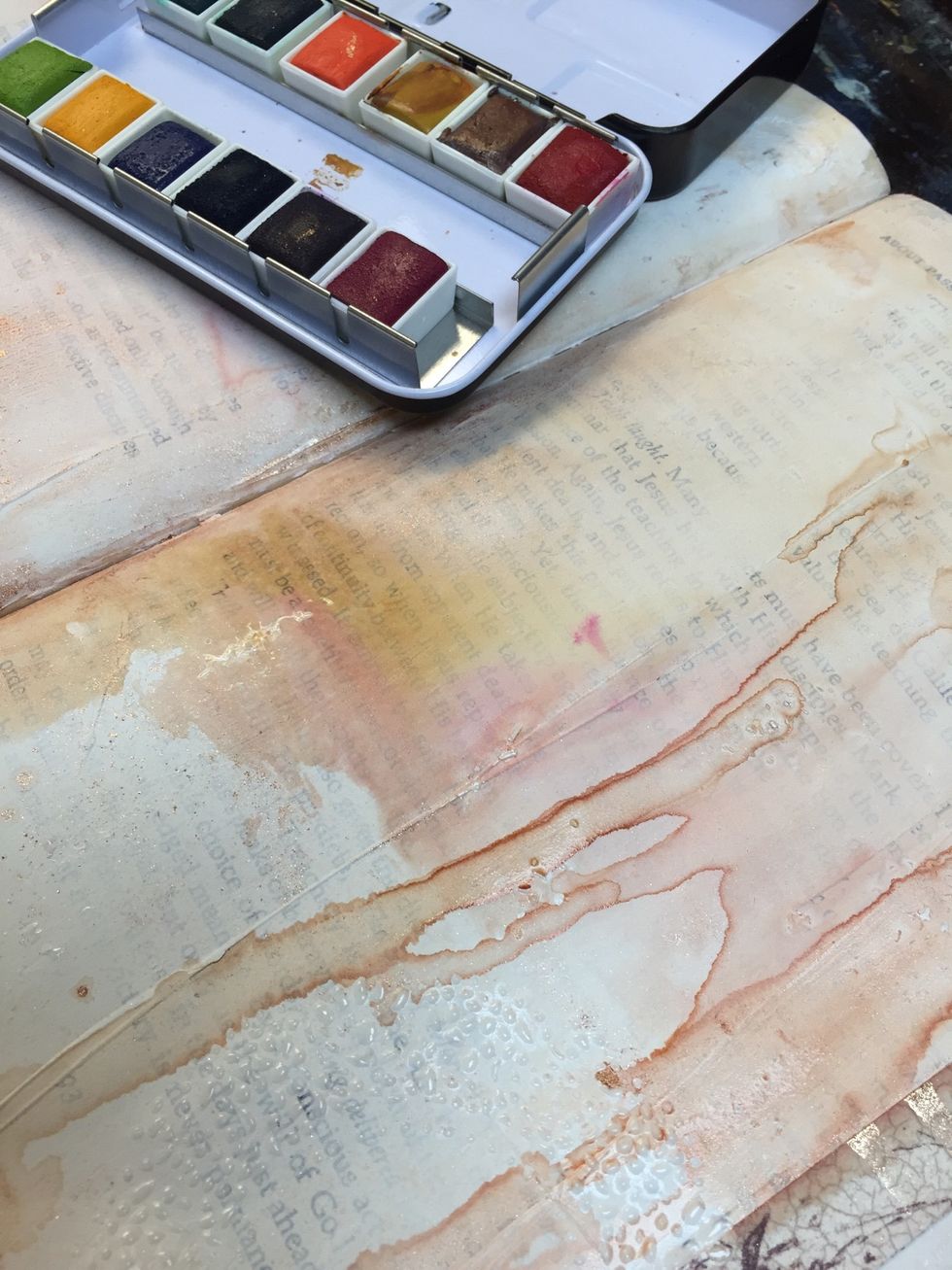 Using watercolors begin painting your page
Spray with water the heavy body gel will resist the colors!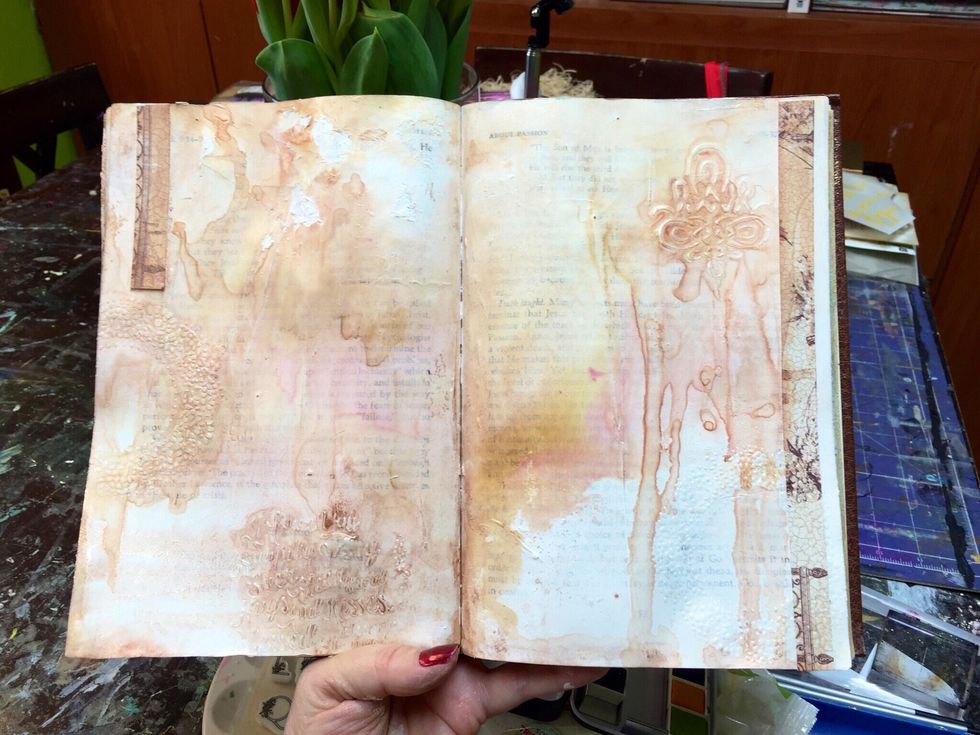 Wet with water and let the drips flow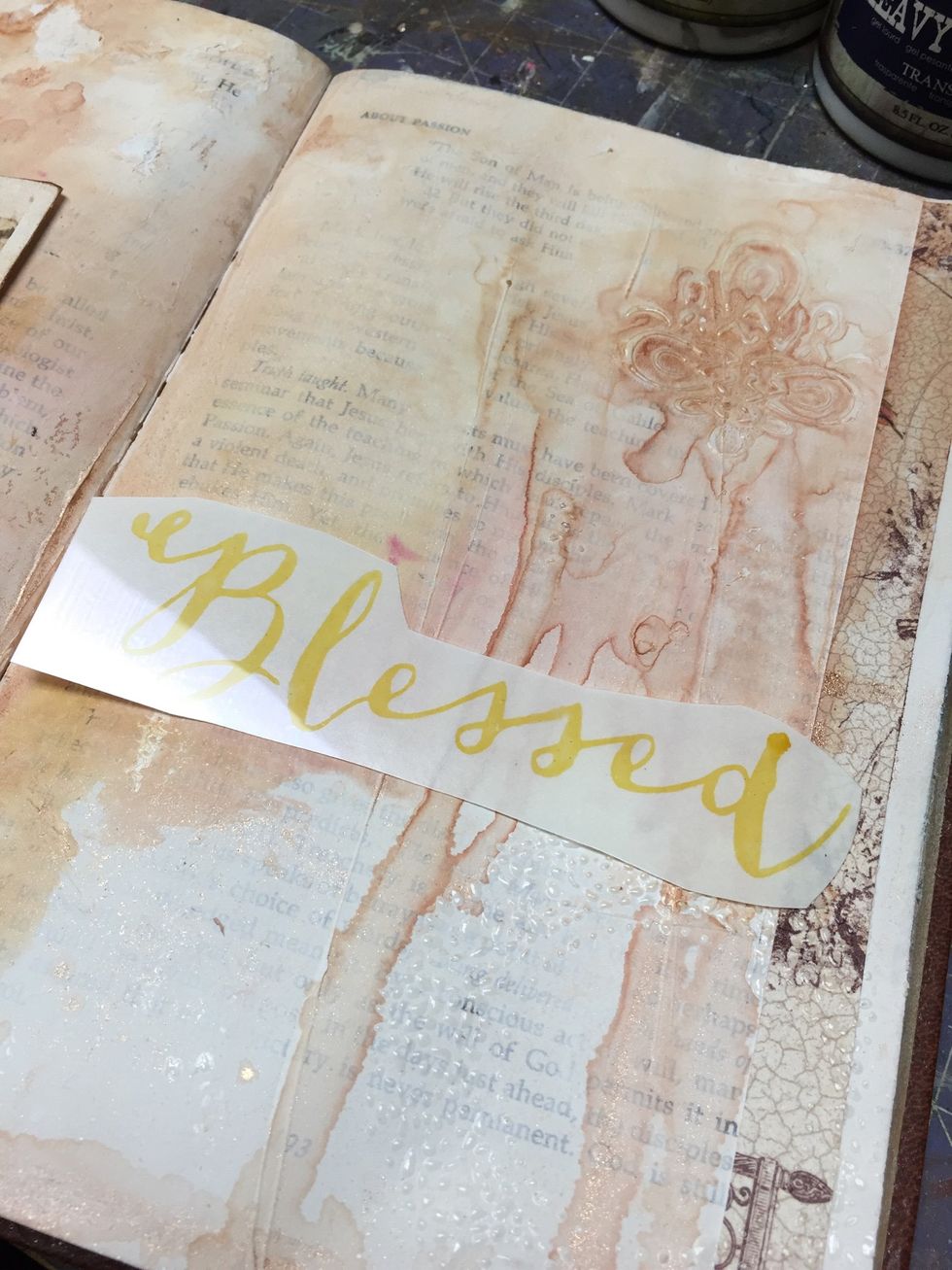 Apply rub on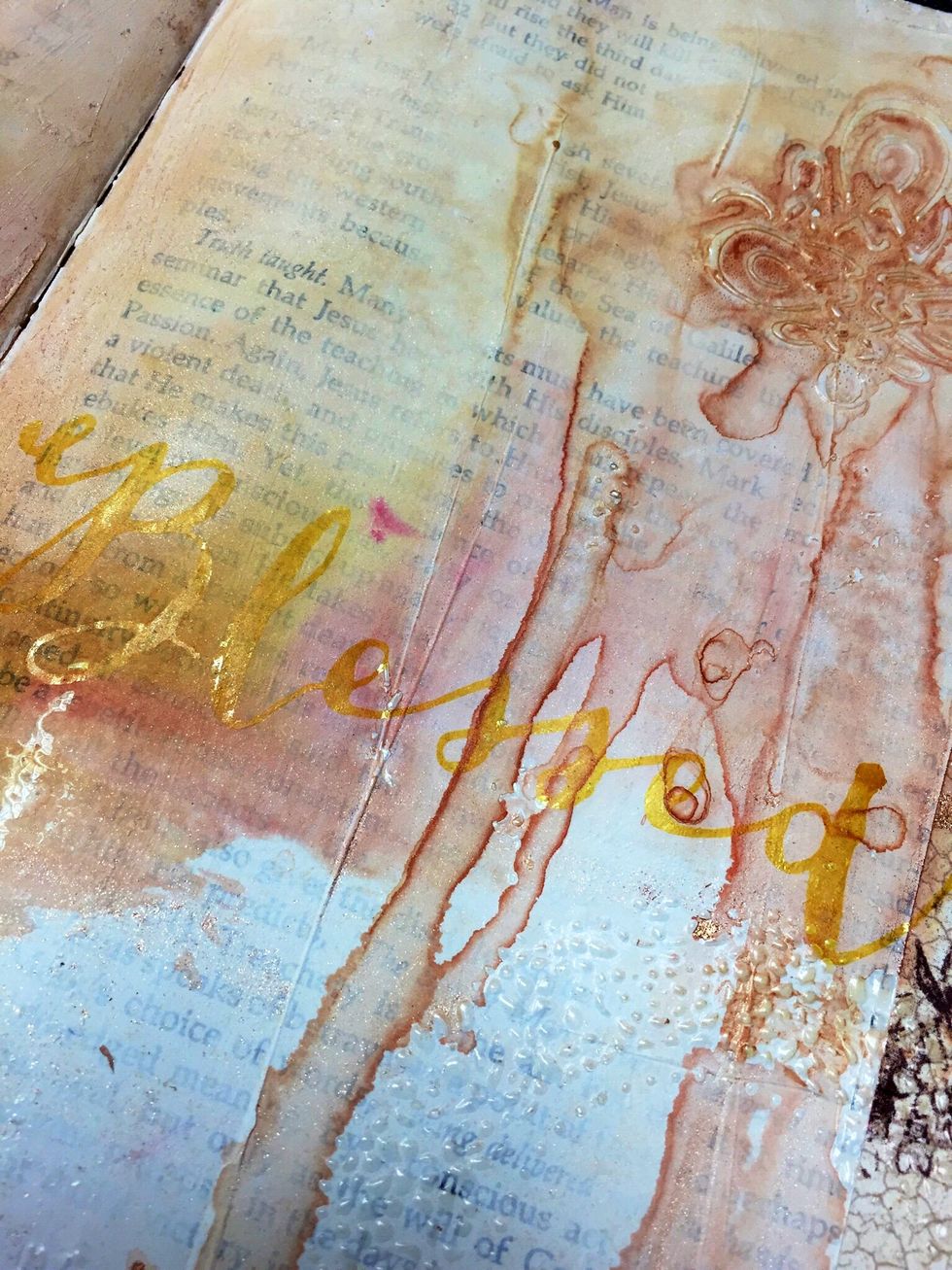 You will have a sticky surface and you can add whatever you like!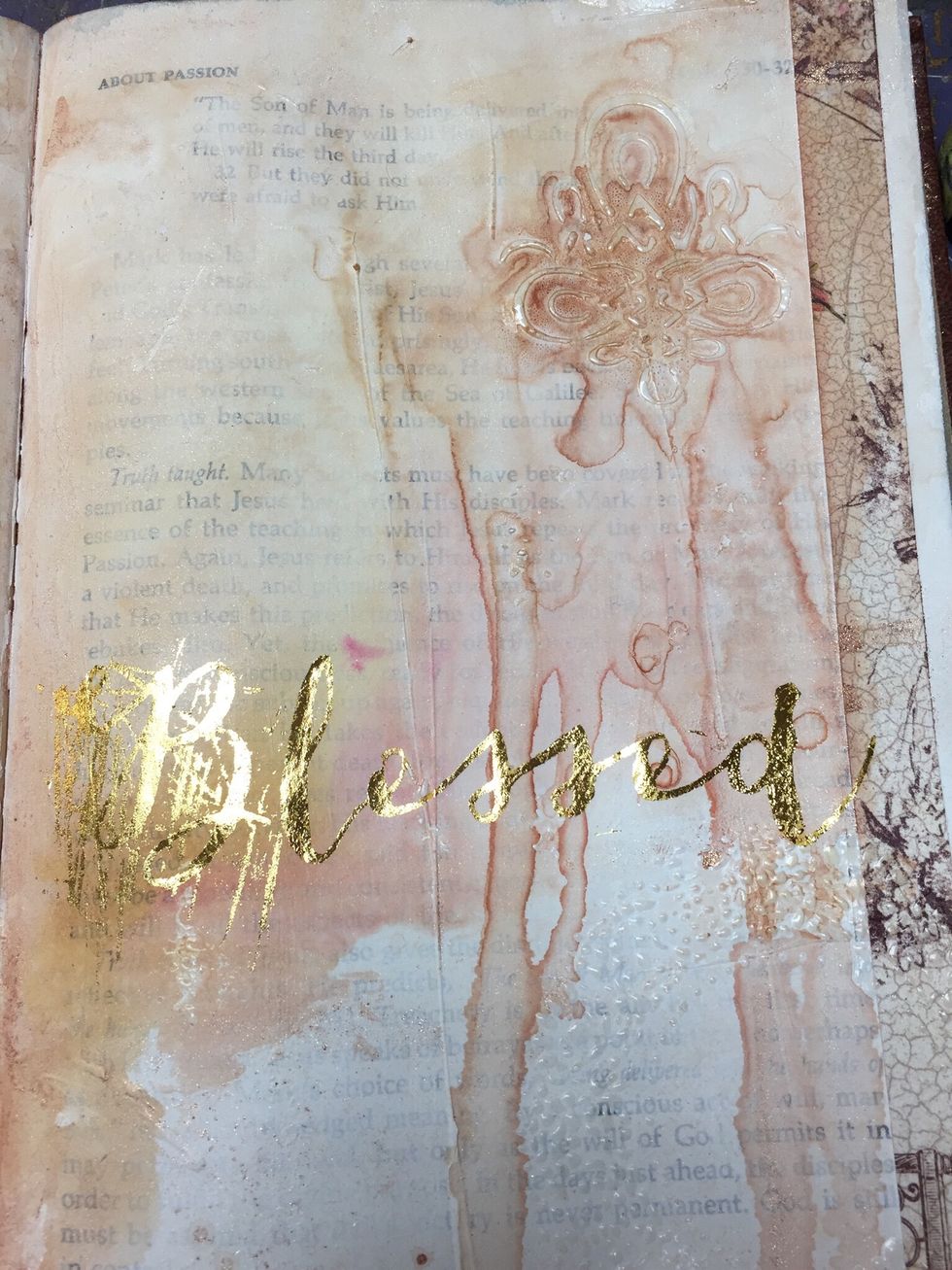 I covered in gold foil
Add old lace that you can hand rip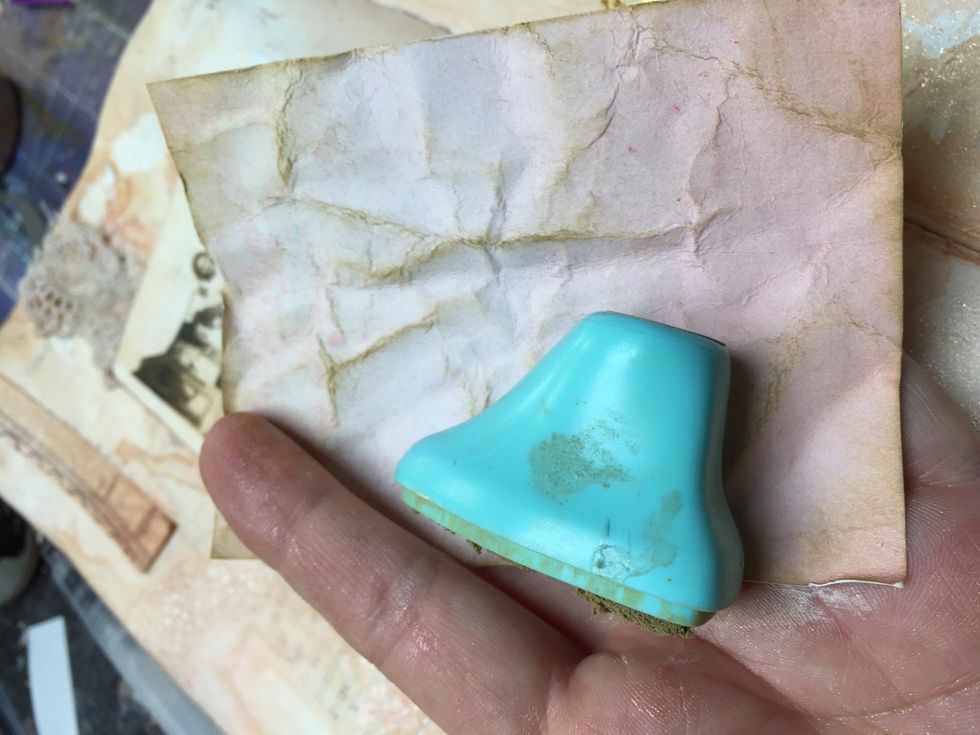 Distress the mating of your photo and ink the edges
Add your photo and glue a metal heart!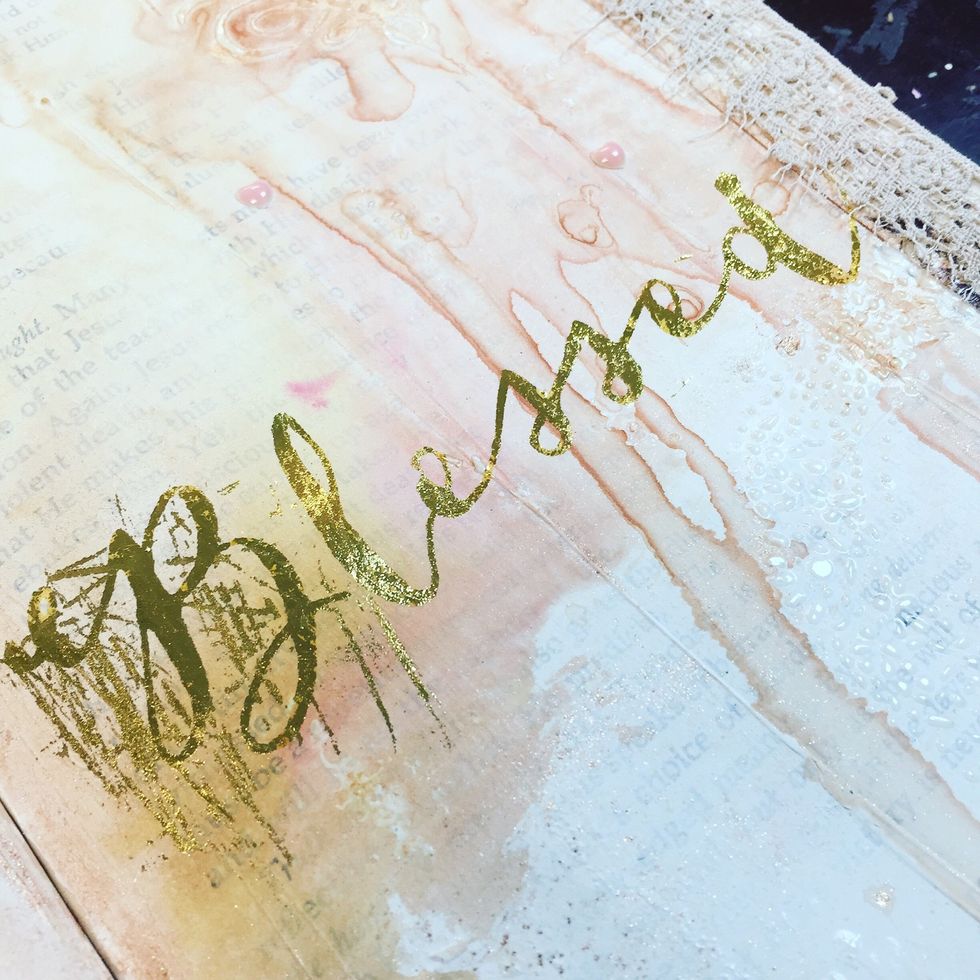 Add enamel hearts
Do your journaling!
Art journal, old book
Finnabairs heavy gesso
Heavy body gel
Stencils
Watercolors
Muca powders
Rub ons
Foul
Hearts
Lace
Milagros C Rivera
Entrepreneur, mixed media artist, scrapbooker, jewelry maker, random stitcher and lover of all things pretty!