Make a Mixed Media Album Cover With Graphic 45
10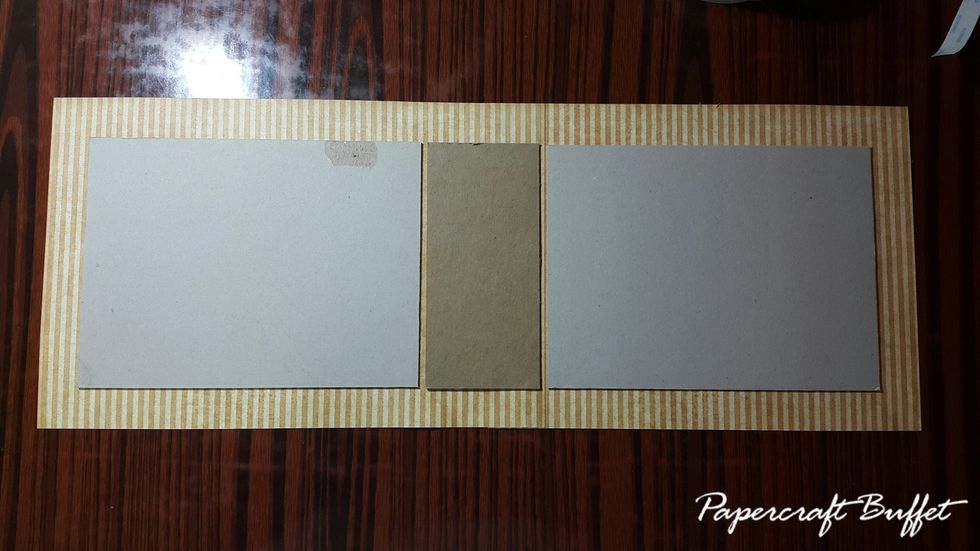 Cut chipboard 6" high, 2pcs 8" width and 1pc 2-3/4" width, cover the front with papers, remember to leave a gap for the fold.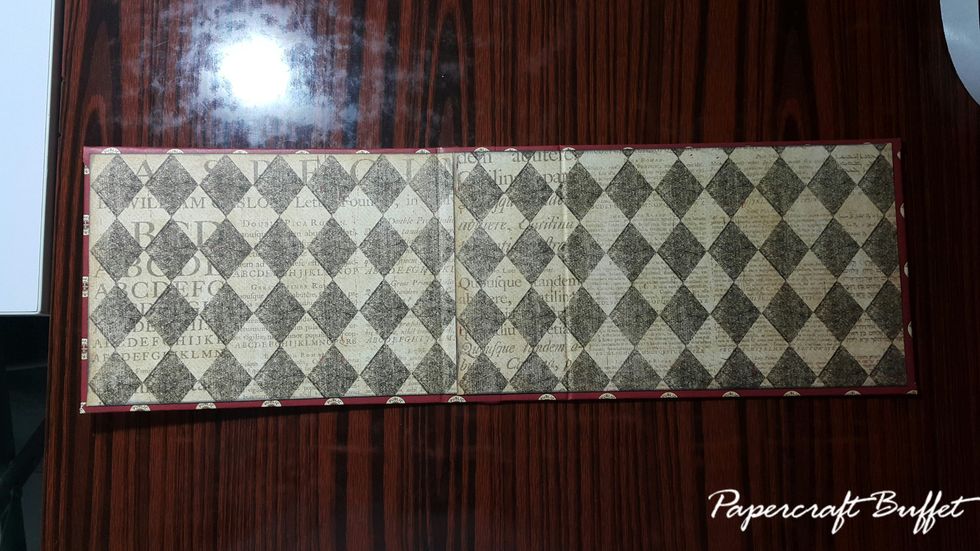 Cut 5-3/4" high papers and cover the inside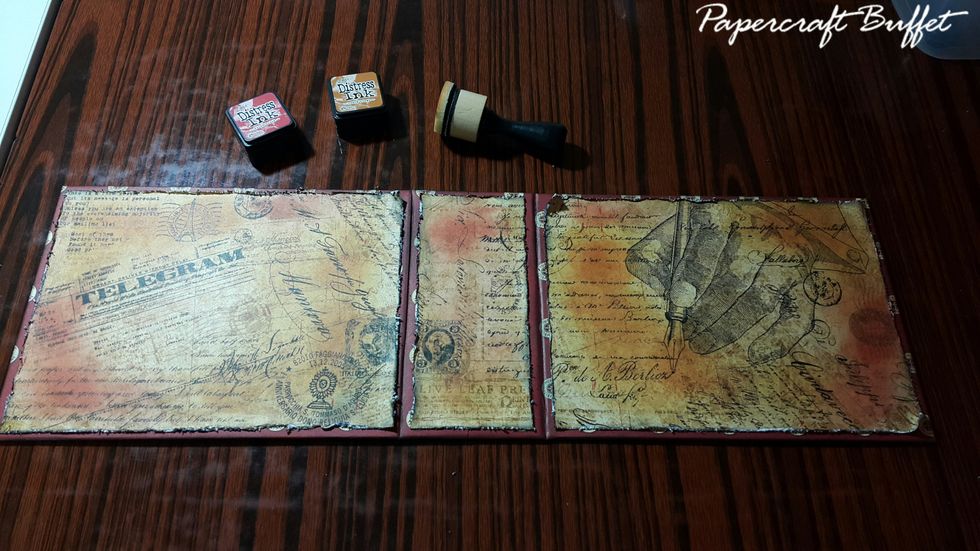 Trim papers 1/4" smaller then the sizes of the chipboard, distress and adhere on the cover.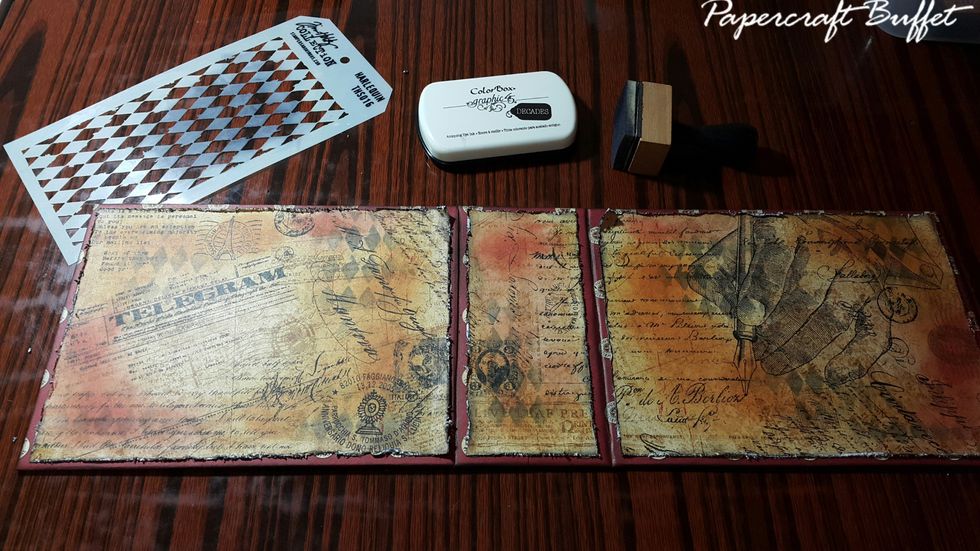 Apply pattern on the cover randomly with stencils and ink.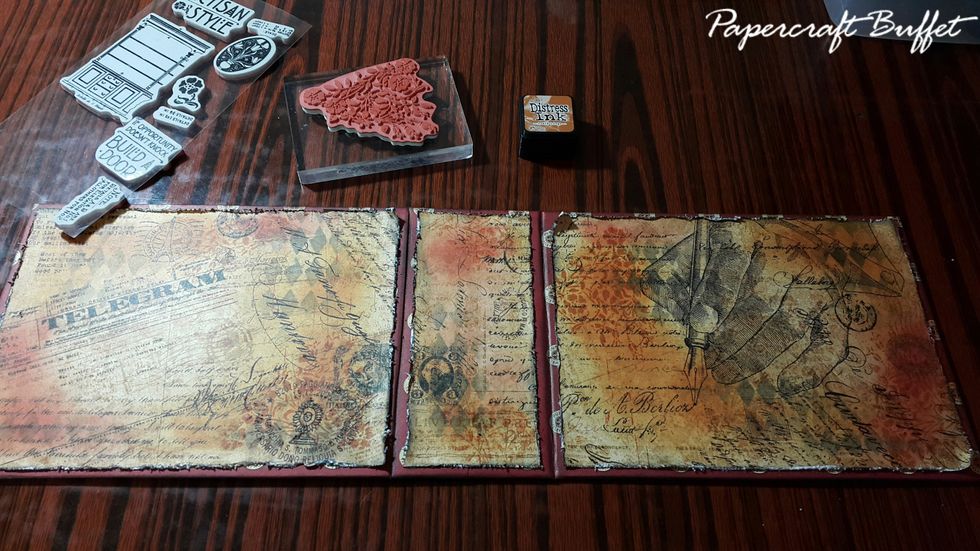 Stamp image with coordinated color ink.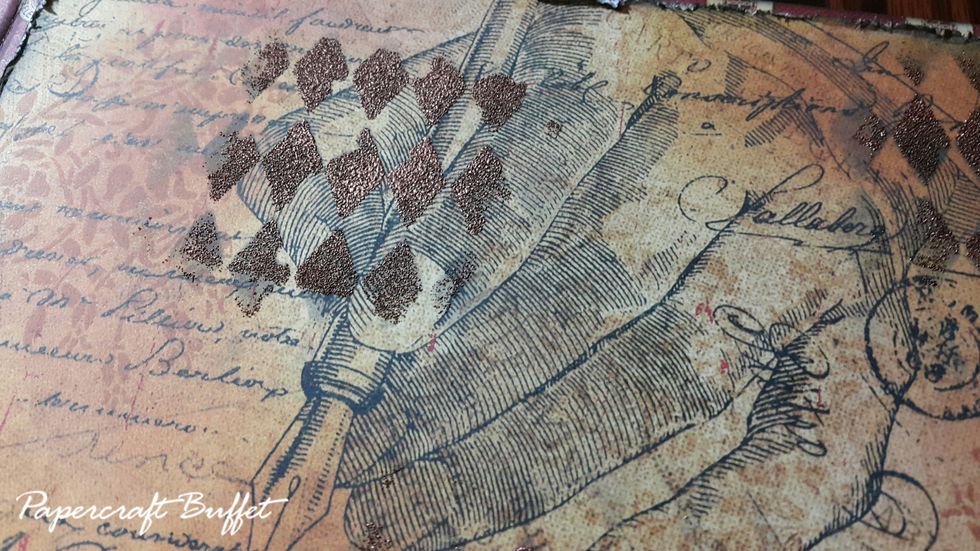 Heat emboss patterns on with stencils.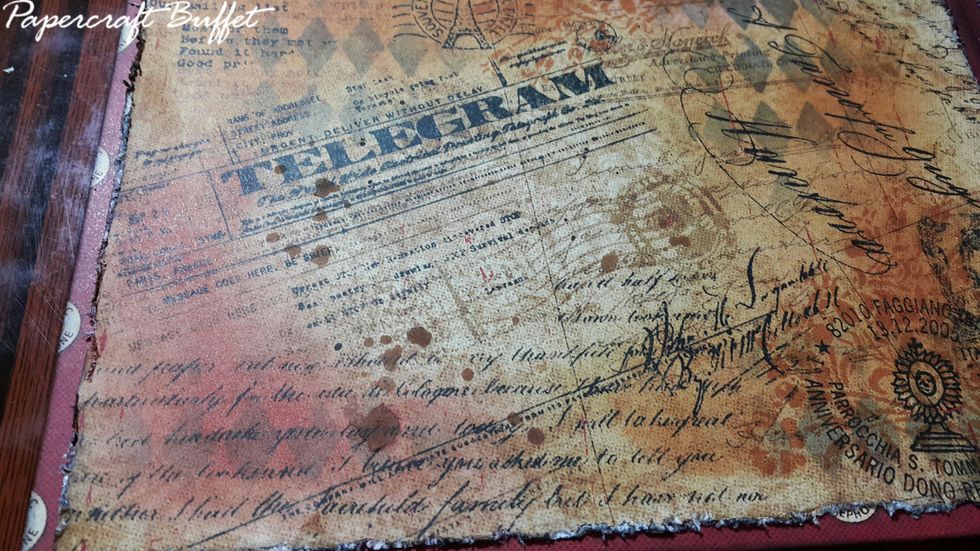 Use whatever kind of colors or spray, splash on some.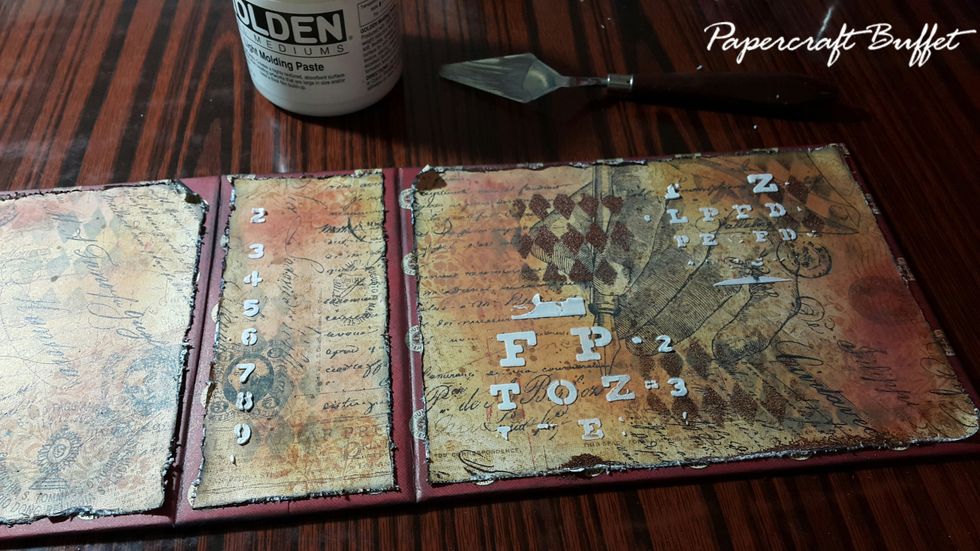 Use molding paste and stencils to make dimensional on the cover, in white or mix other colors if you like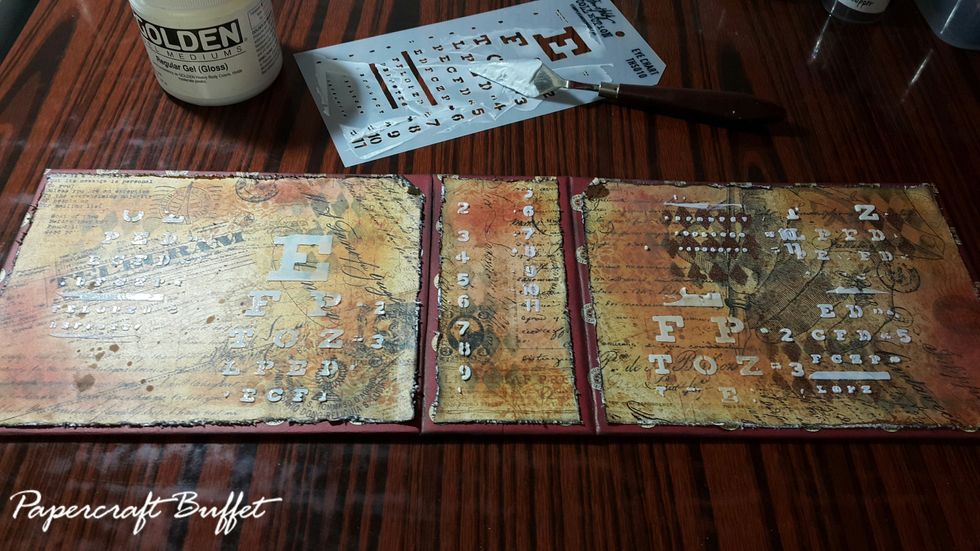 Apply Regular Gloss Gel through stencils, they will become clear and dimensional after dry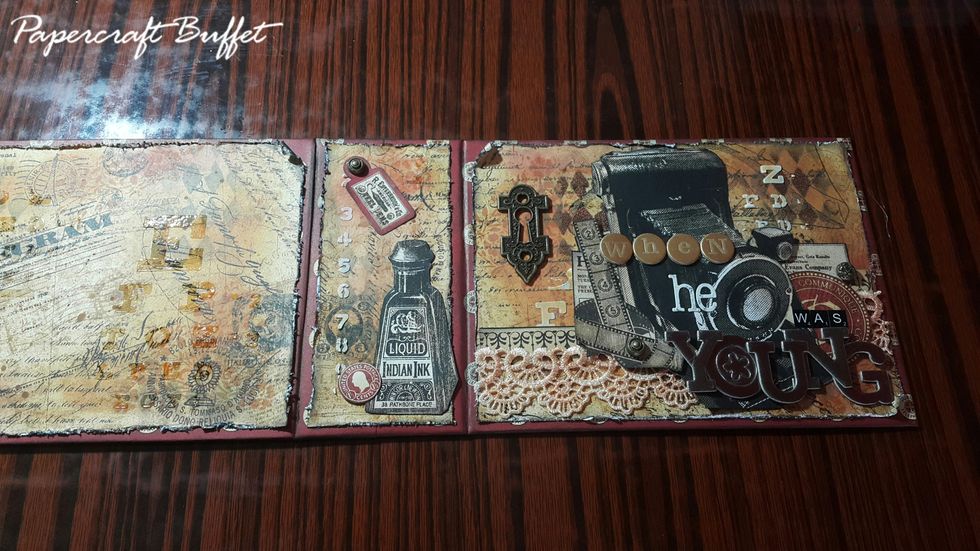 Finally add cut-outs and embellishments as desired.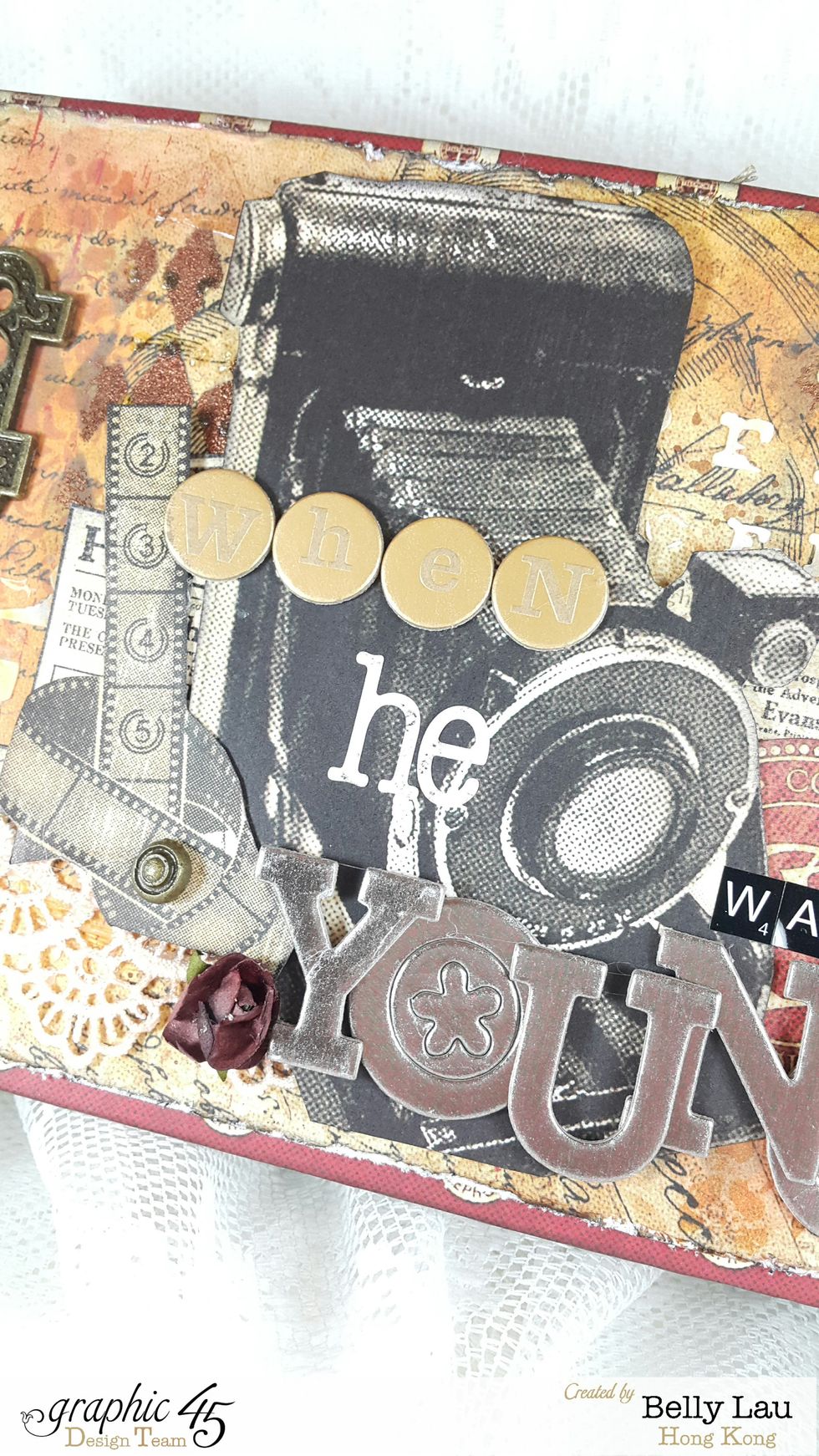 Layer up cut-outs, stickers or chipboard pieces, love using different kind of alpha stickers to add interesting.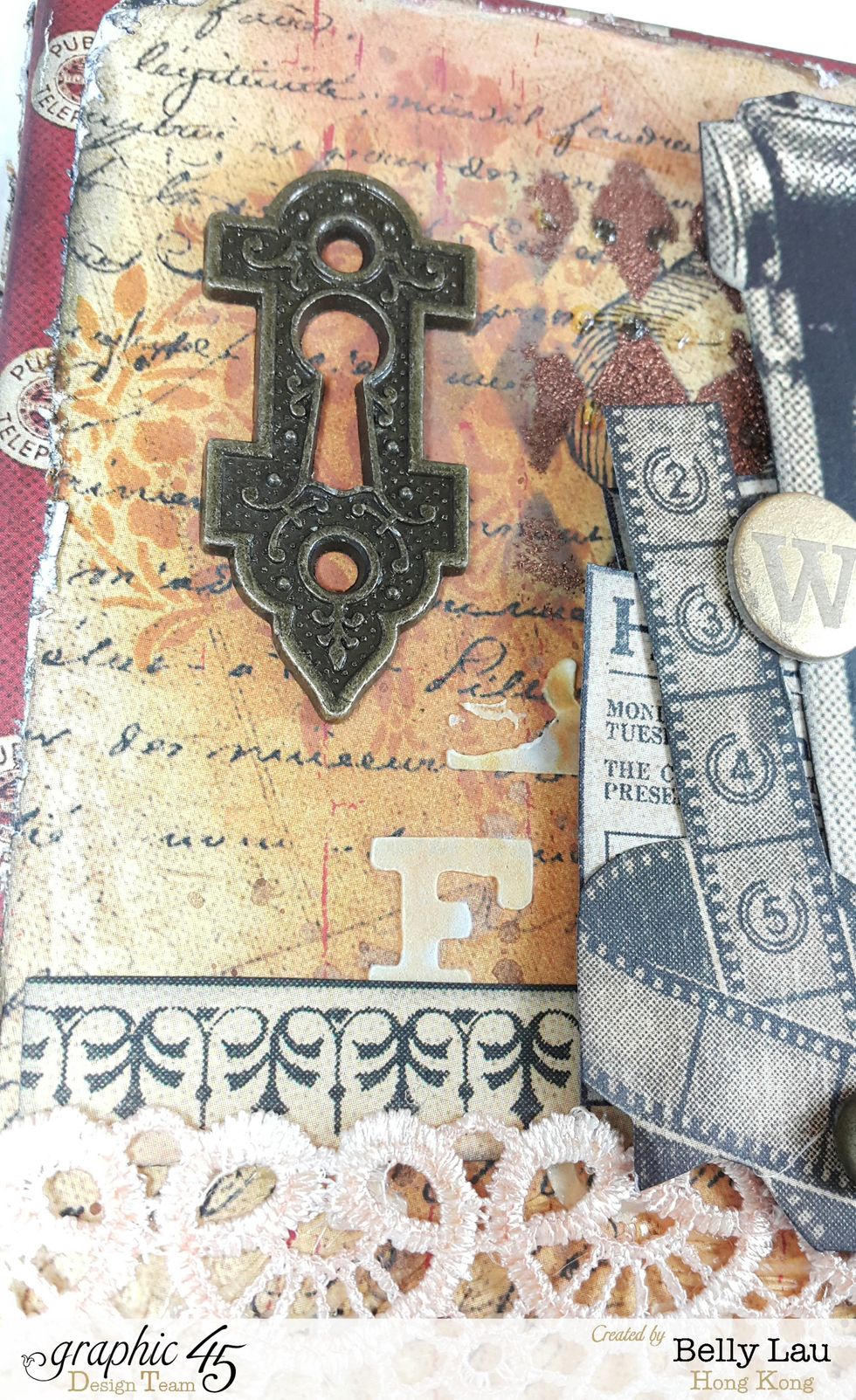 Graphic 45 staples are always perfect to match their paper lines.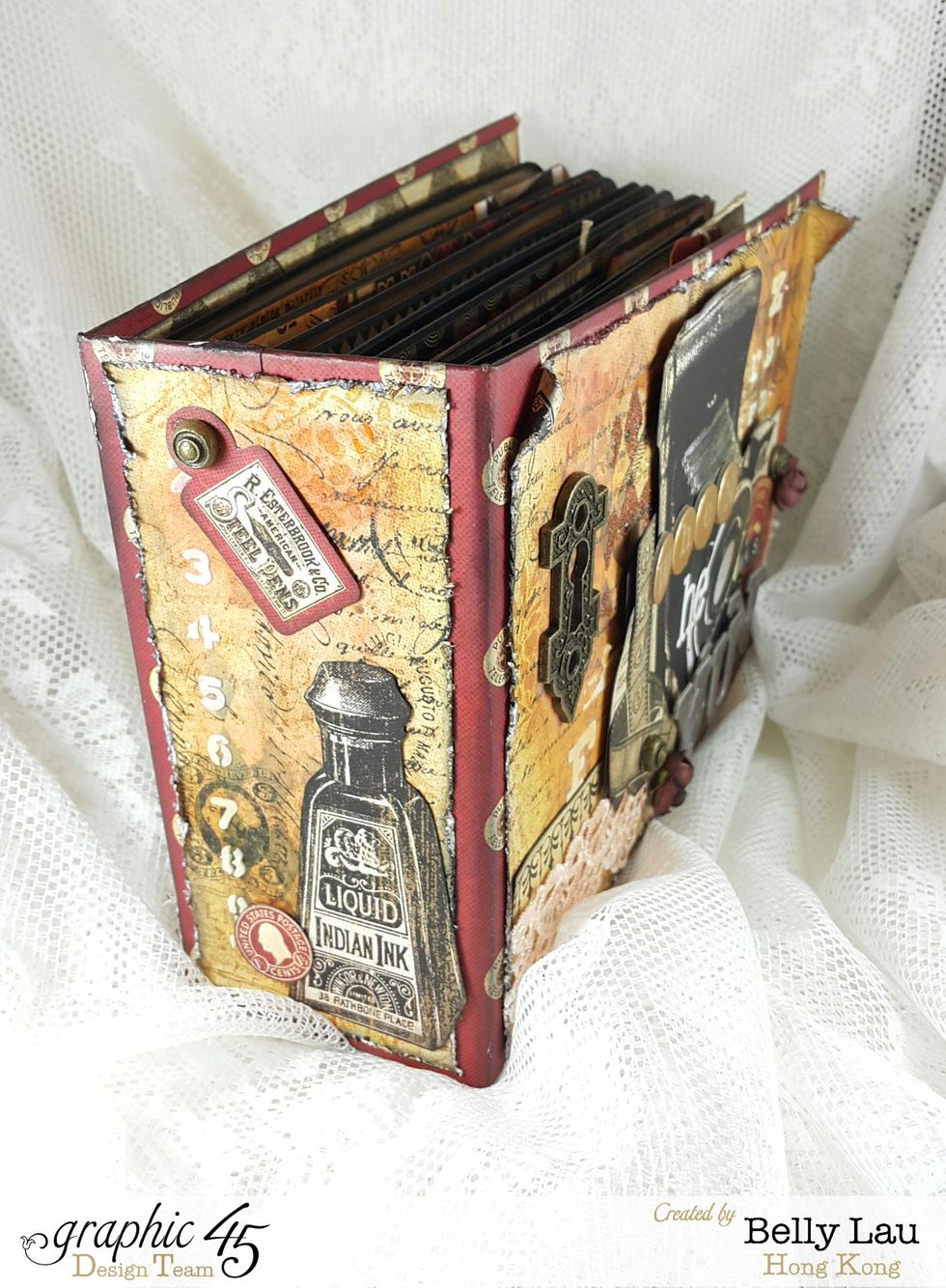 Don't forget decorating the side.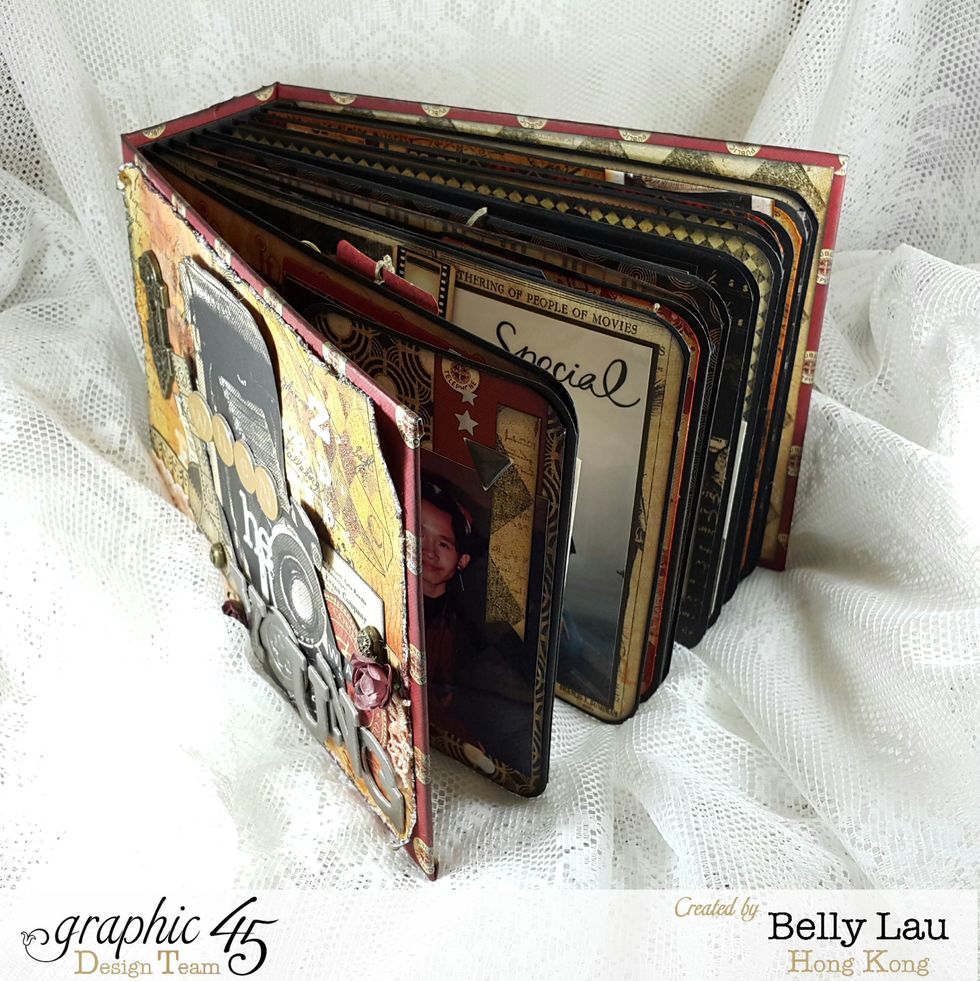 Love using black cardstocks for the pages, help let the photos show up.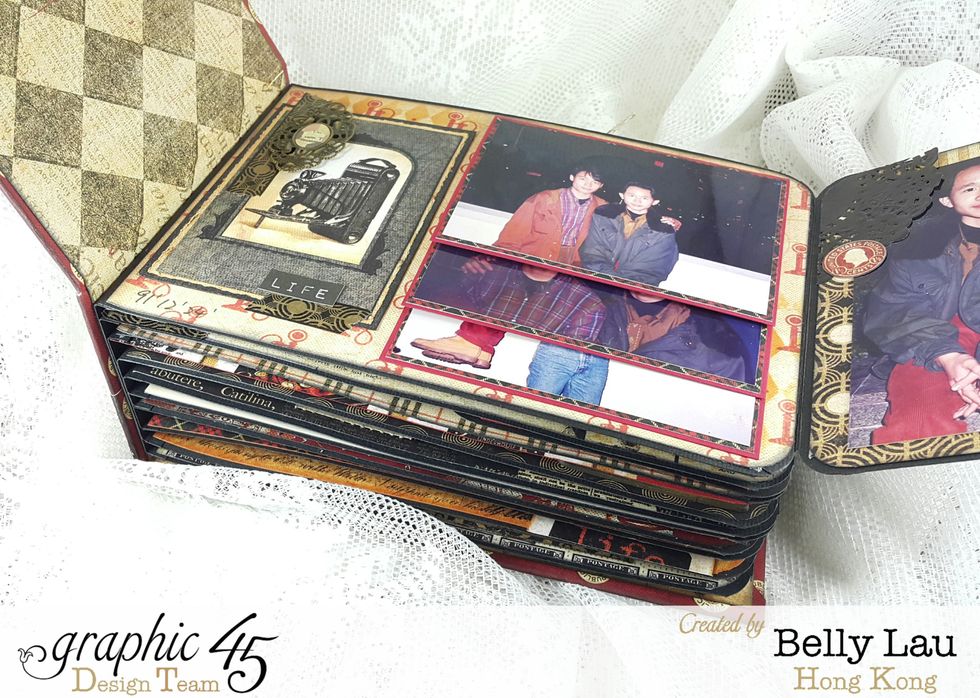 Flips inside album can include more photos.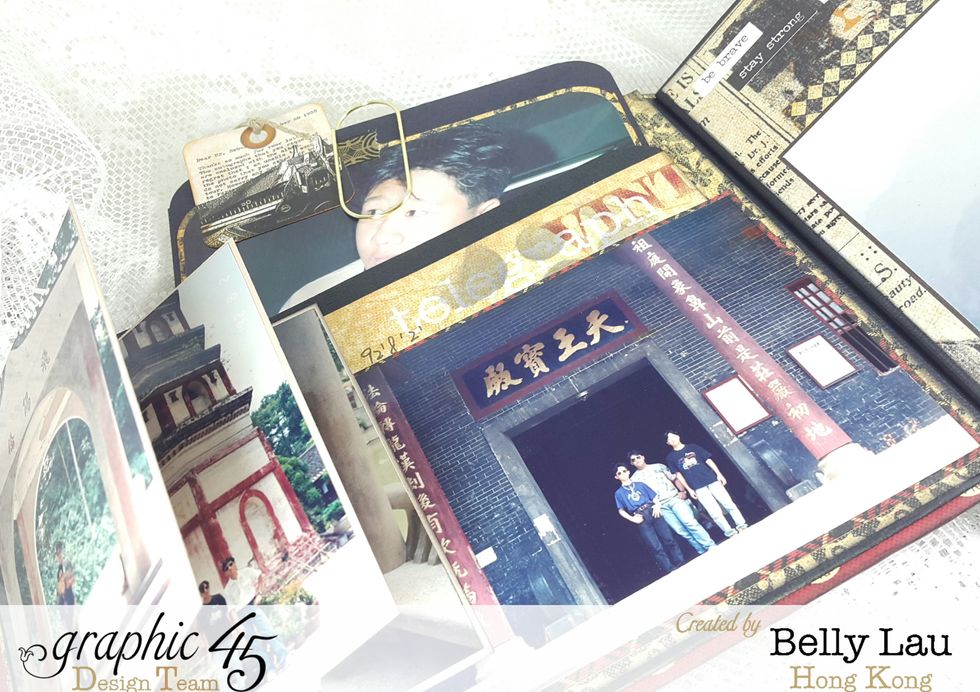 Includes pockets on the pages to put some cards and photos as well.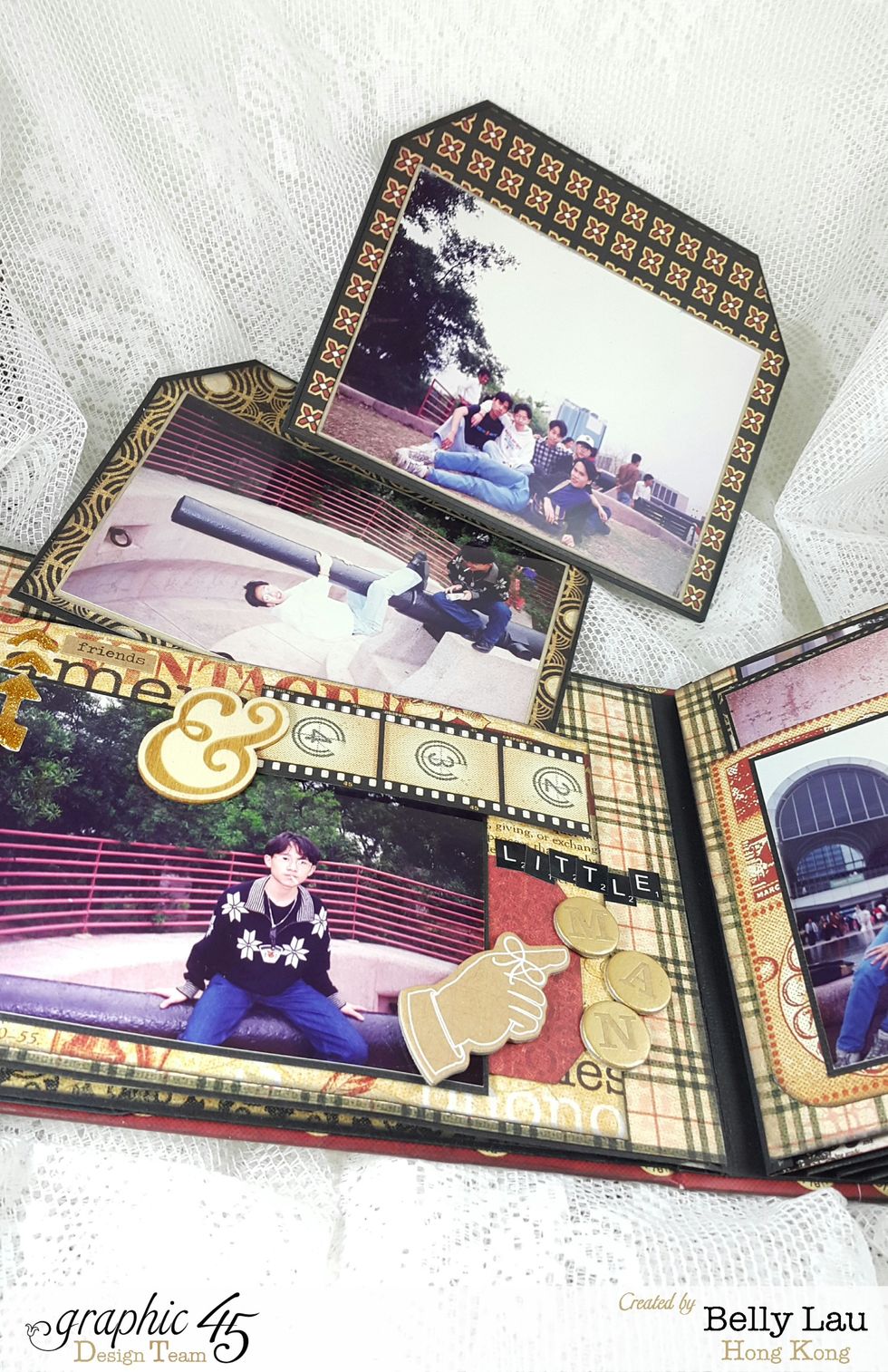 Give some tabs for easy take out.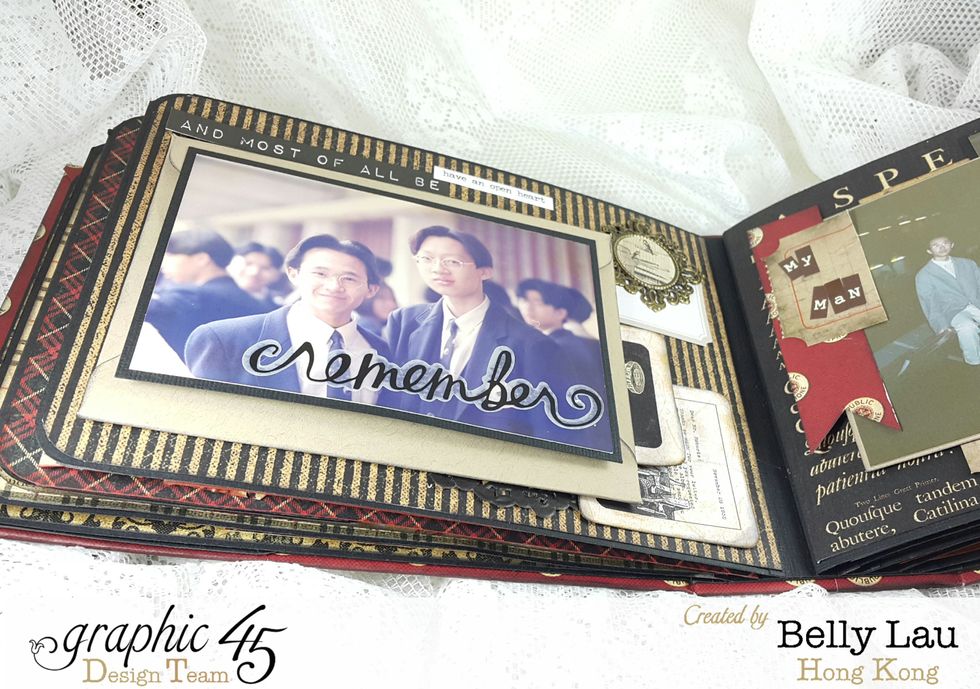 Envelopes would be good also for storing memoriables and photos.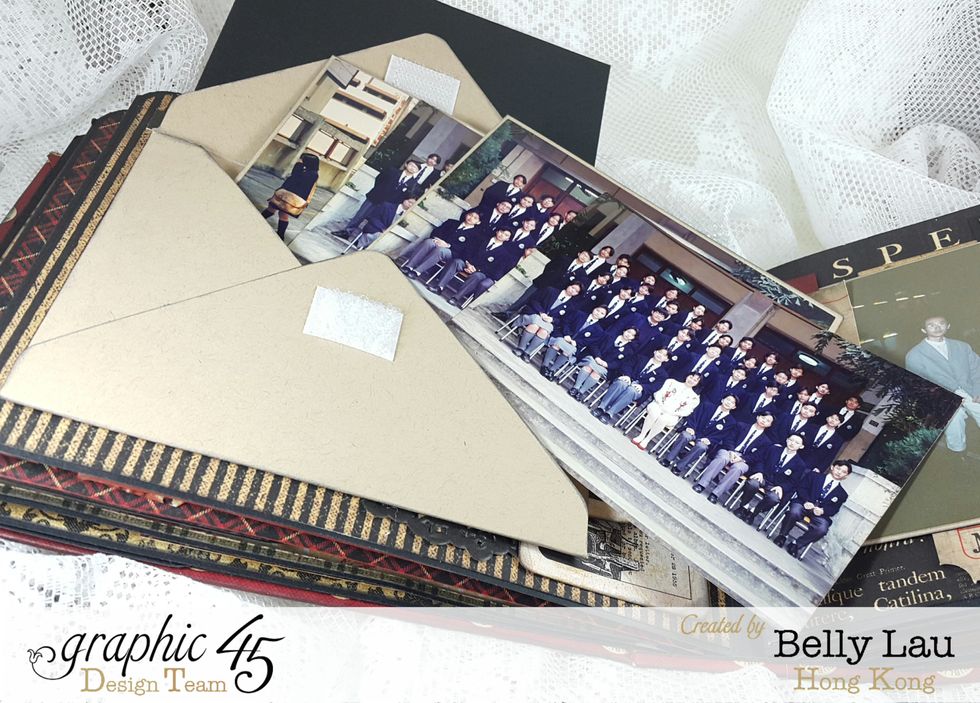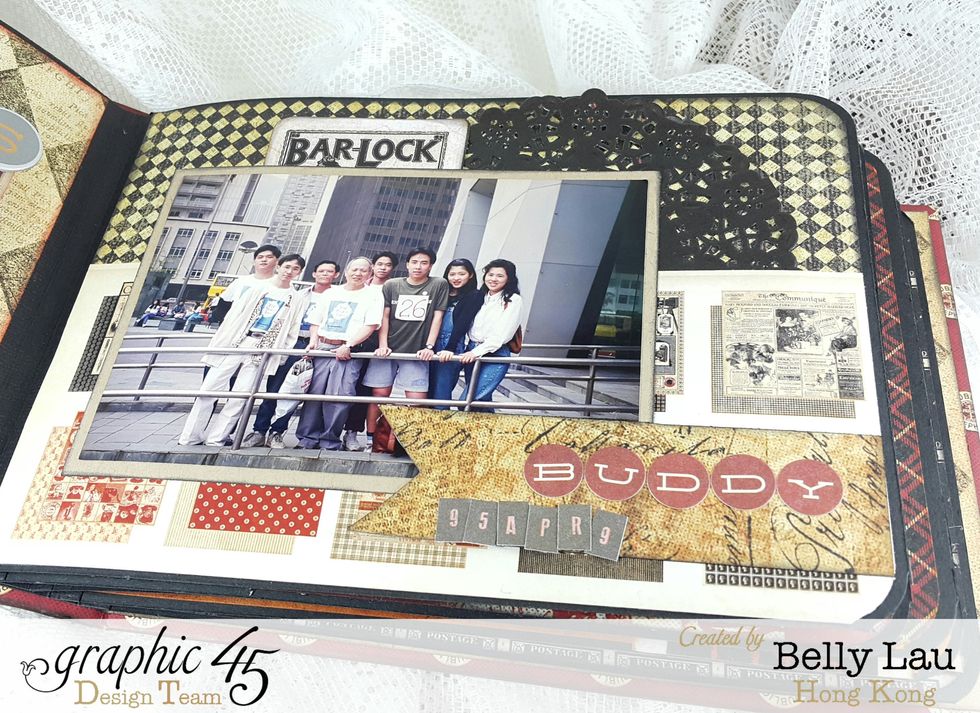 Save paper pack cover page is always a good idea to be used on your projects.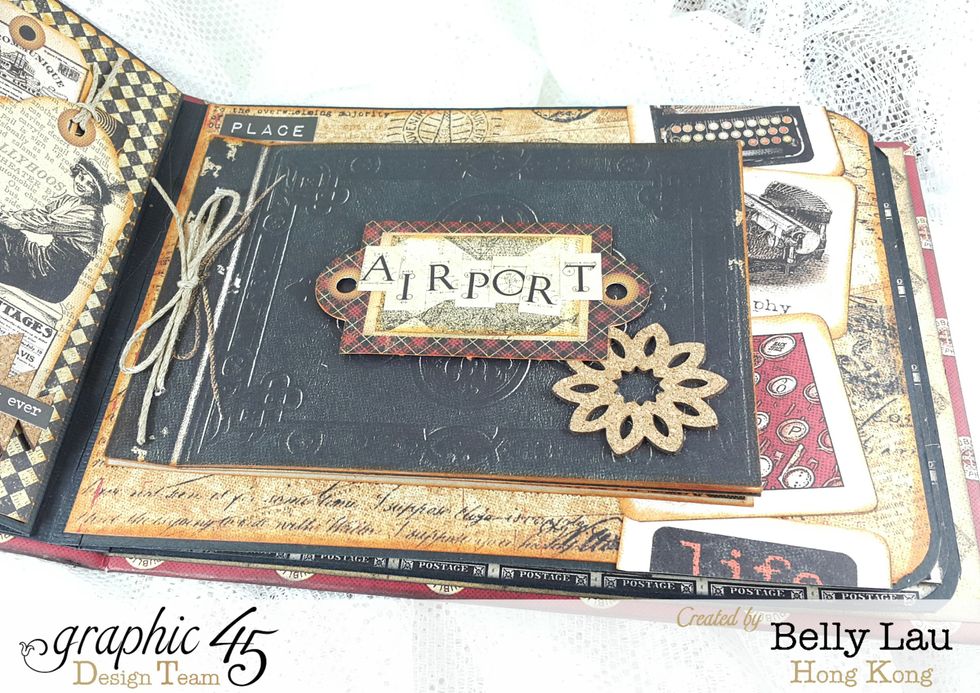 This album cover pattern cut out from papers, cut several same size cardstock and make an album in album.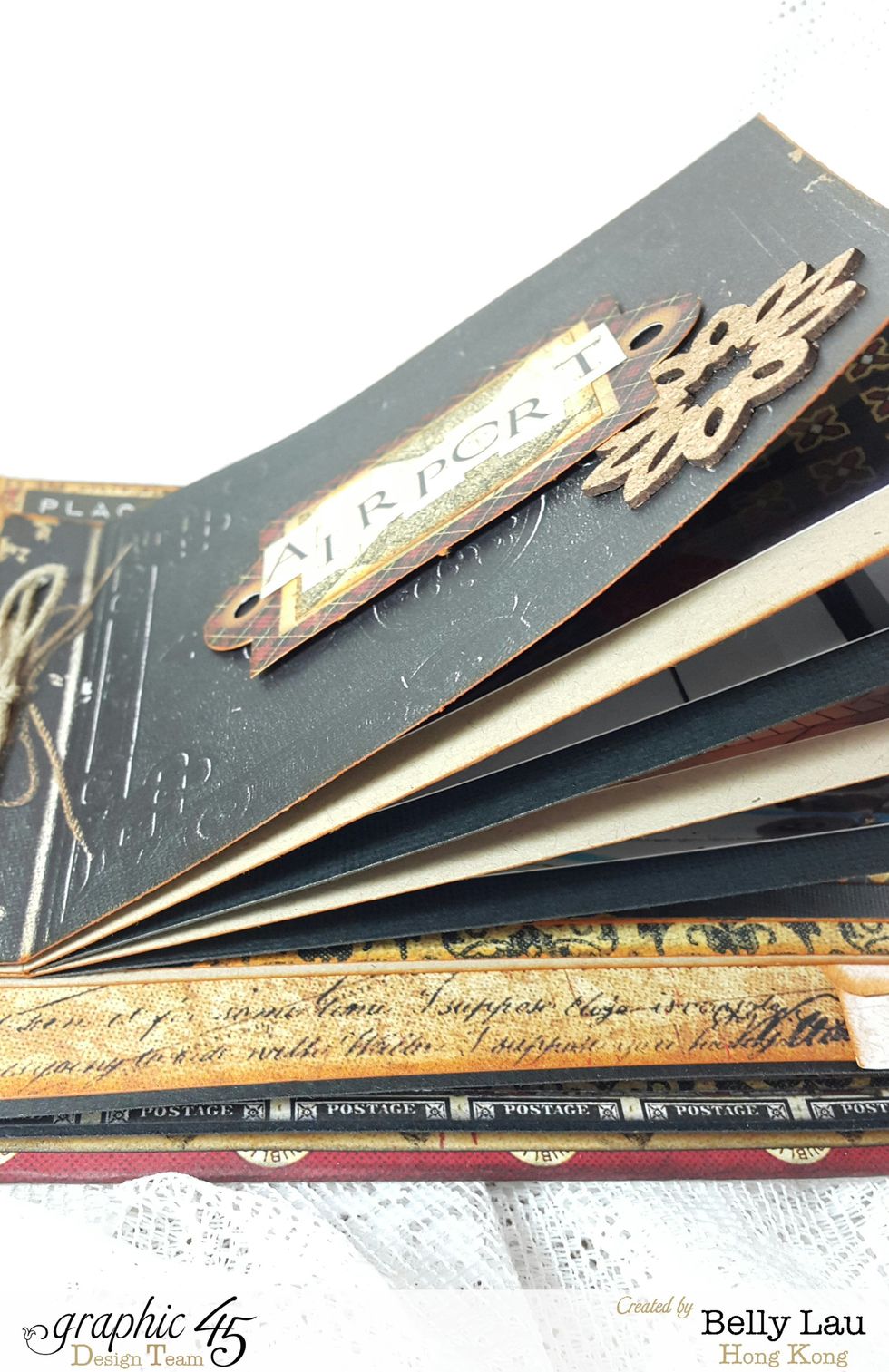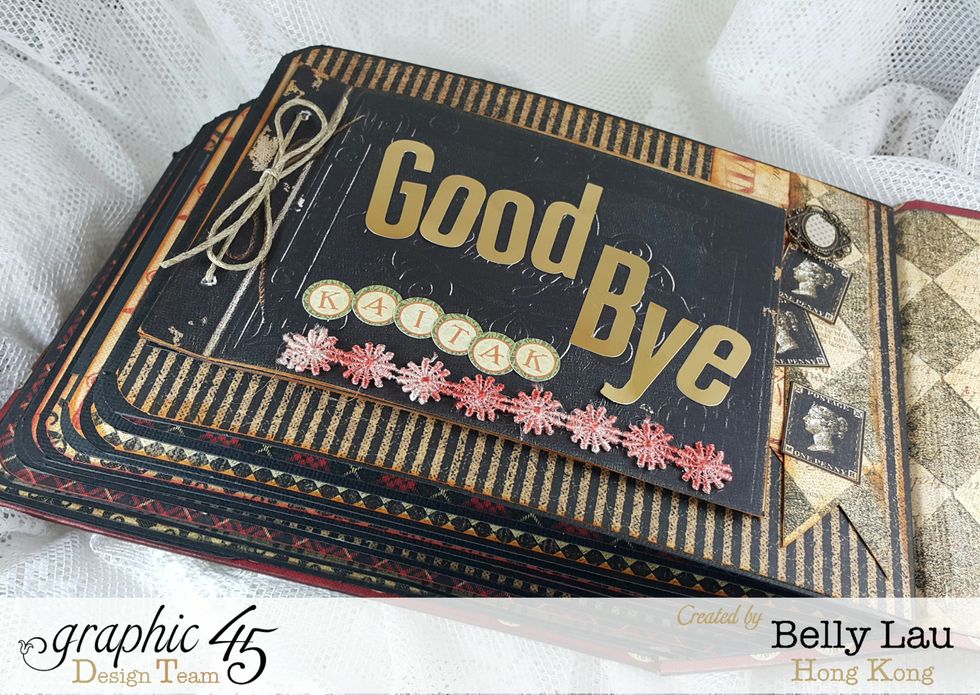 Another album in album.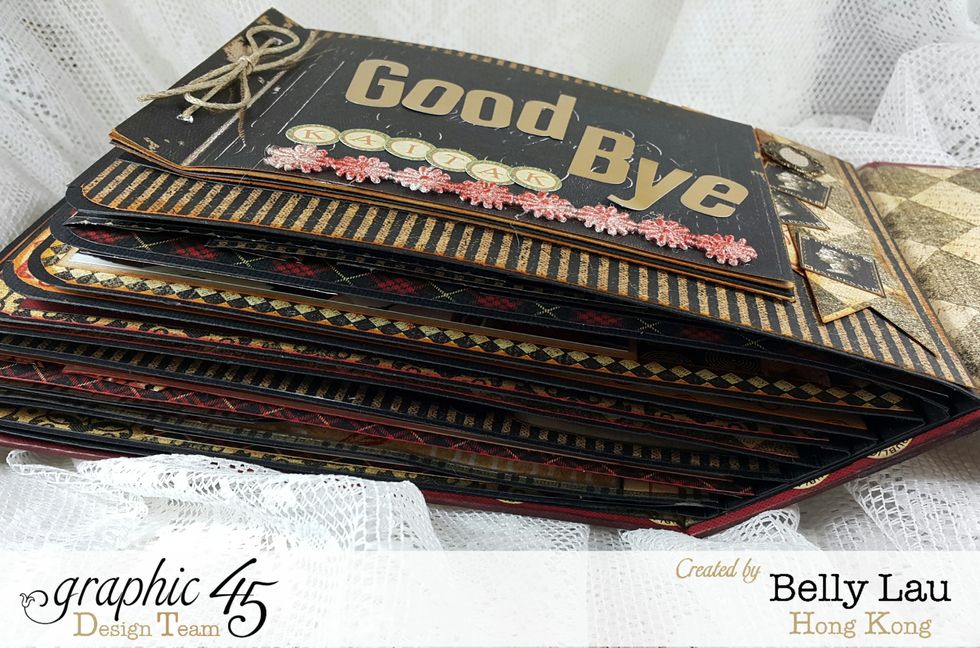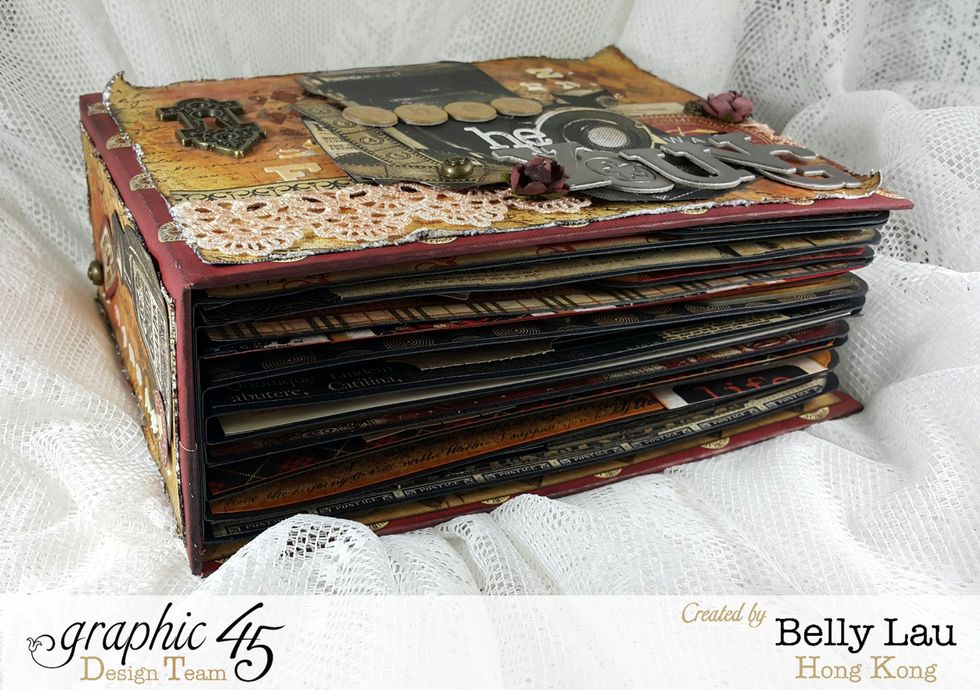 Graphic 45 Communique Deluxe Collector's Edition
Graphic 45 Staples Ornate Metal Key Holes
Graphic 45 Staples Stamped Metal Brads
Graphic 45 Staples Washi Tape Set
Graphic 45 Staples Ornate Metal Keys
Chipboard
Cardstocks
Molding Paste
Gloss Gel
Copper Embossing Powder
Stencils
Distress Ink
Watercolor
Assorted Trims and Twines
Assorted Stickers and Embellishments