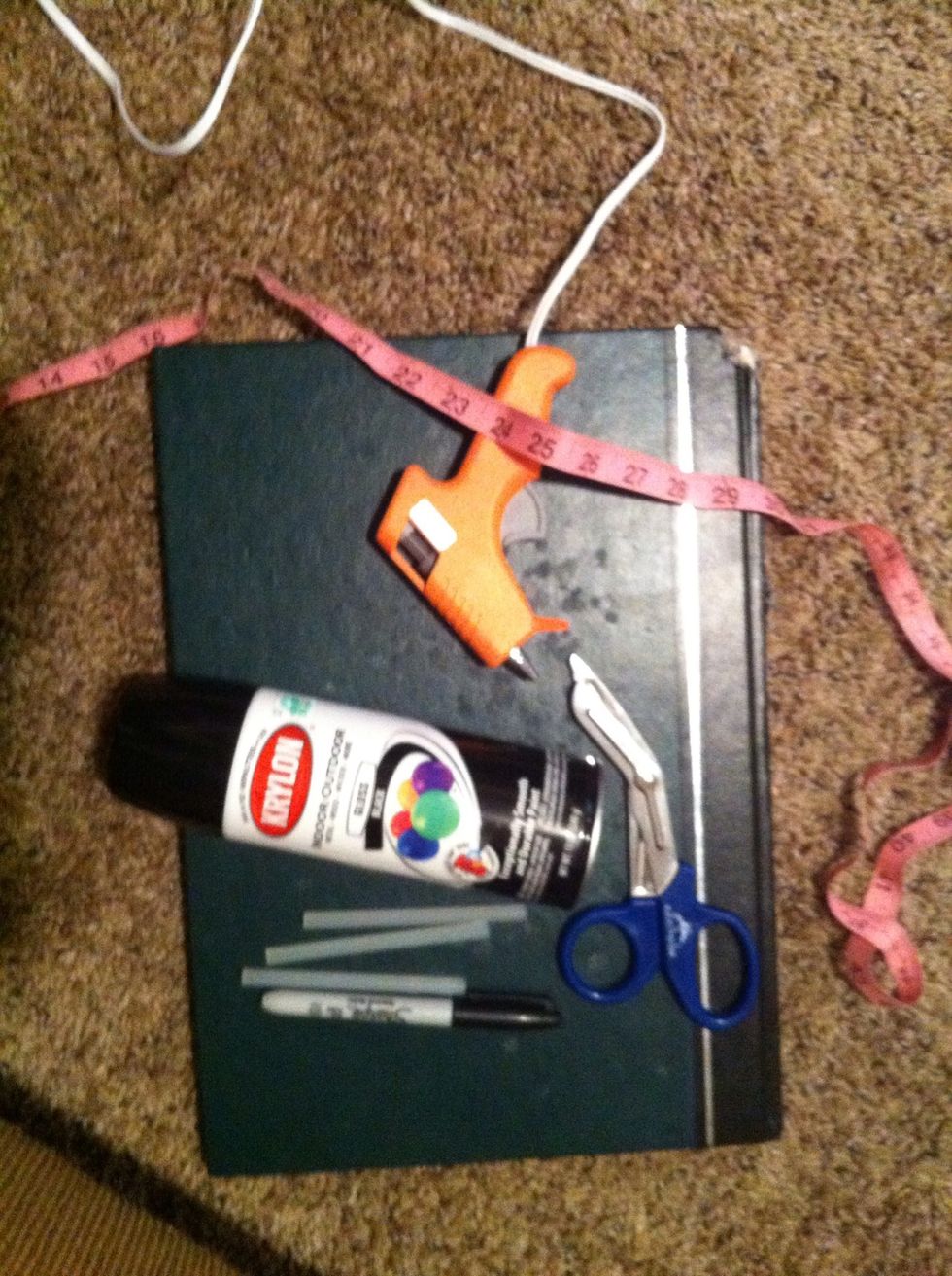 Gather your supplies!!!!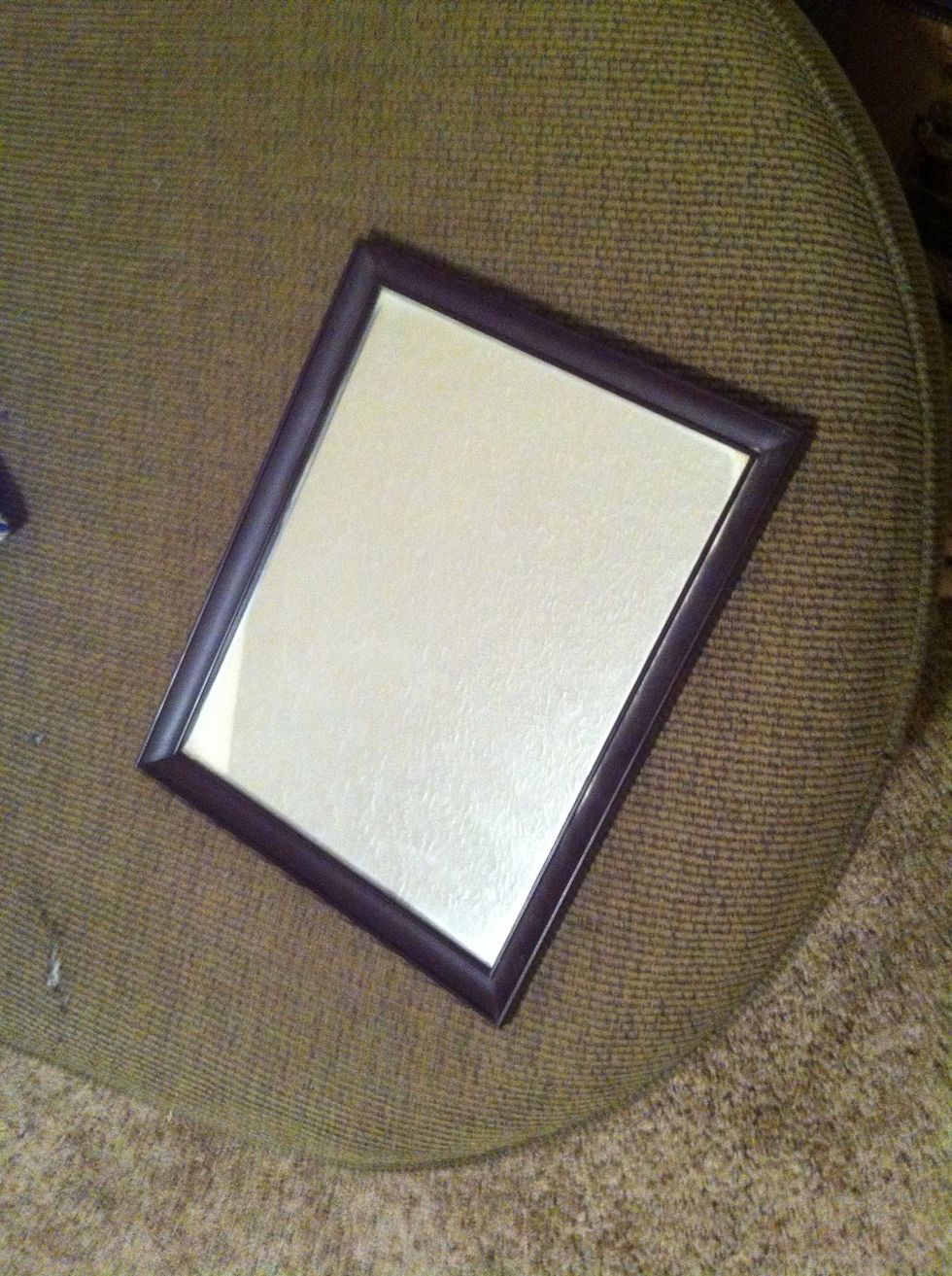 Get a mirror that you really like! I recommend a round one even though this one is square! You can take the frame of the mirror off as well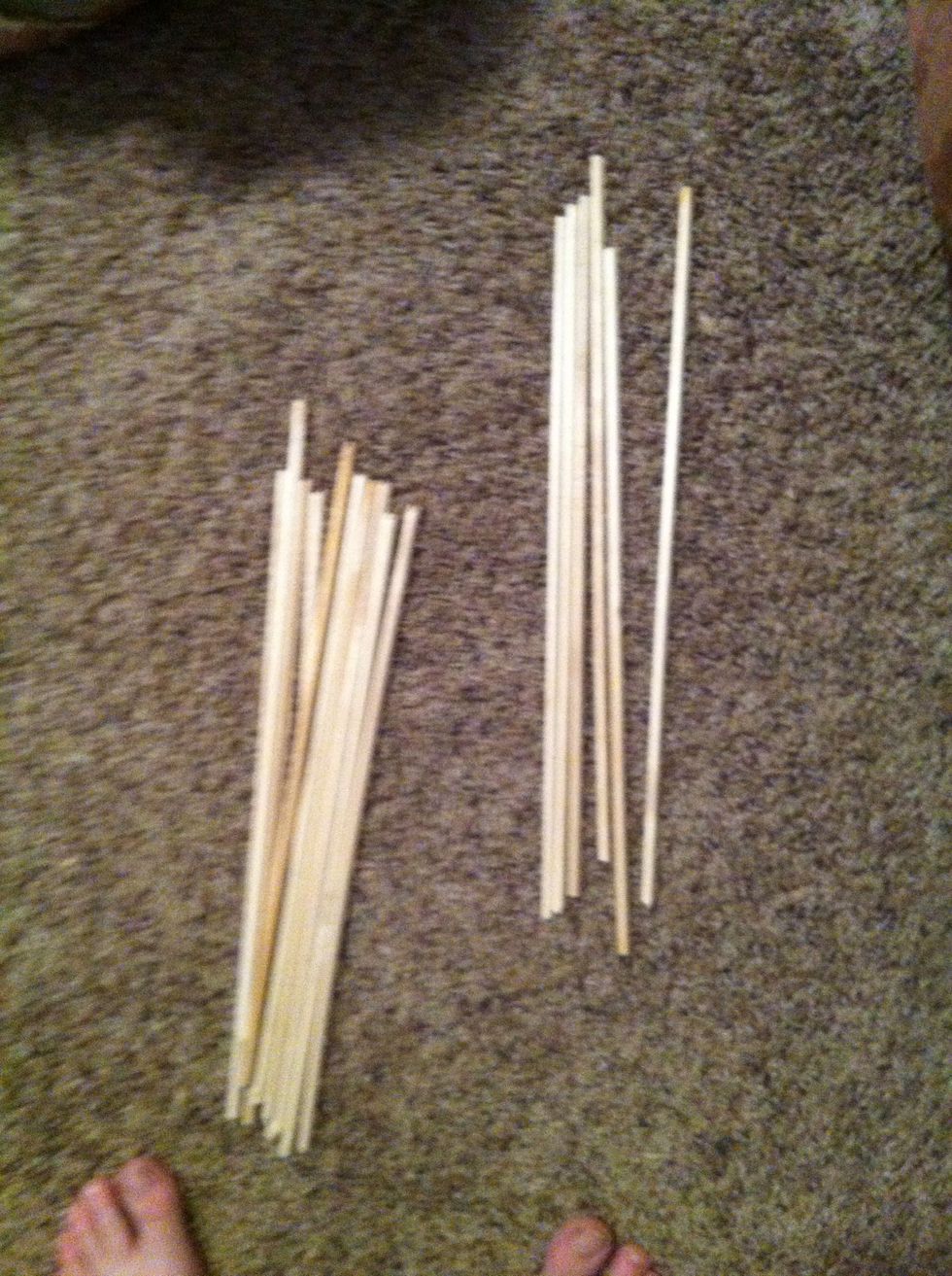 Cut the dowel rods to the different lengths that you would like! Make sure u measure them and mark on the back of the mirror with a sharpie so you know where to glue down the dowel rods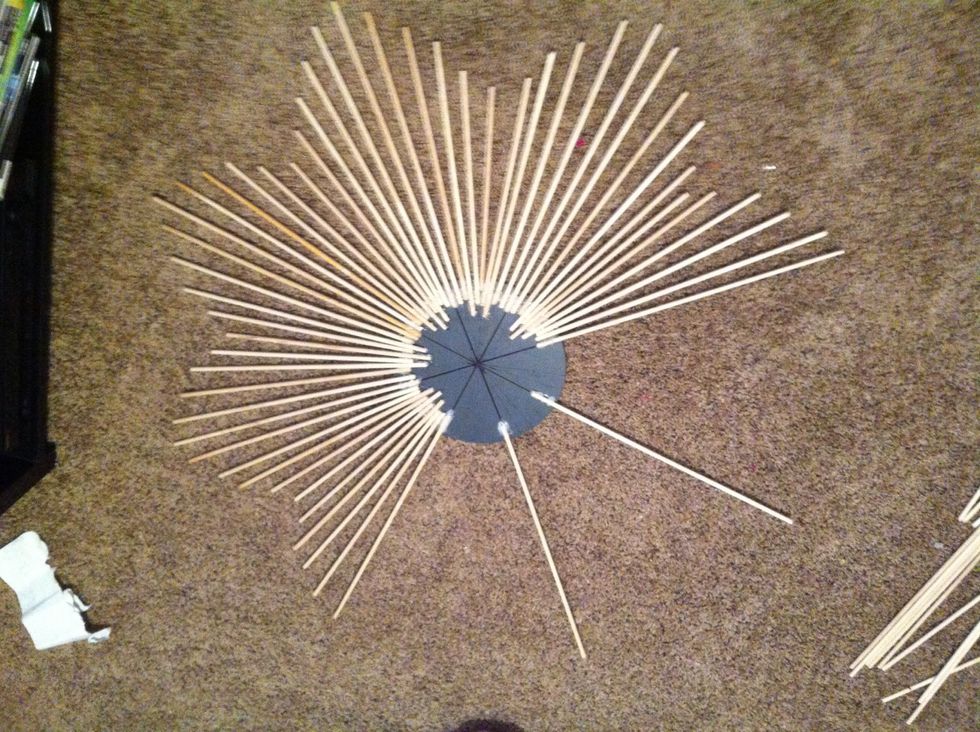 You can now hot glue down your dowel rods, we used different sized ones and made a pretty cool pattern!!! There are so many kinds of patterns you can do!
Once you are finished placing the dowel rods, you can now attach the mirror hanger to the back of the mirror, I glued mine with lots of hot glue, you can use super glue to.
It's not going anywhere!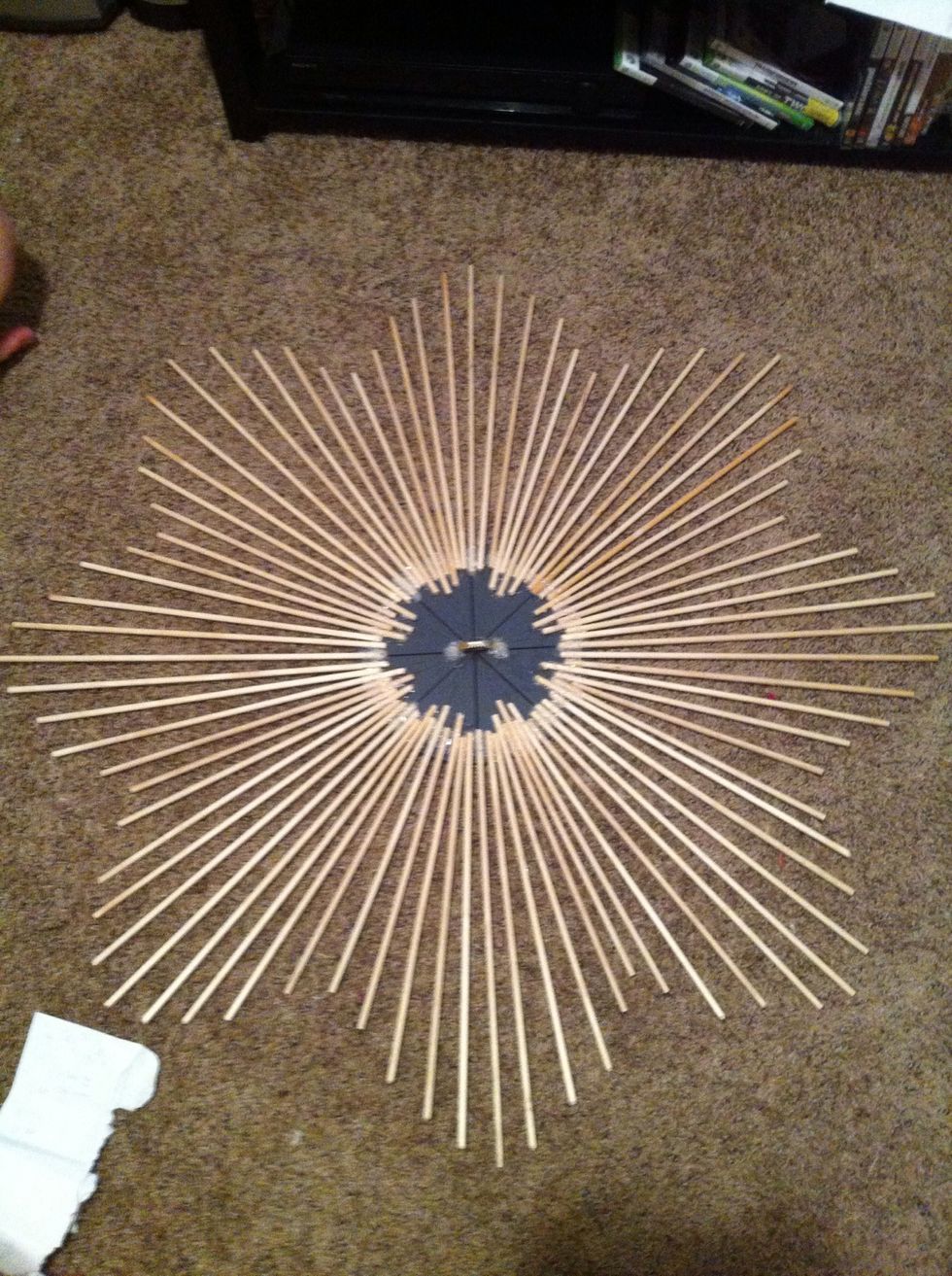 Finished with the hard part, now pick your spray paint color and give the dowel rods a good two coats of paint, make sure you cover up the mirror when you do this! Let it dry for an hour or so.
After the paint is dry you have an amazing piece of art for your home! It's so easy and cheap!
40.0 Dowel rods
2.0 Cans of spray paint
1.0 Mirror
1.0 Glue gun
1.0 Picture hook
1.0 Ruler