Ok, so I've decided to make a minion. In Minecraft. I'll be using PE, since it's easier for me. Let's get started!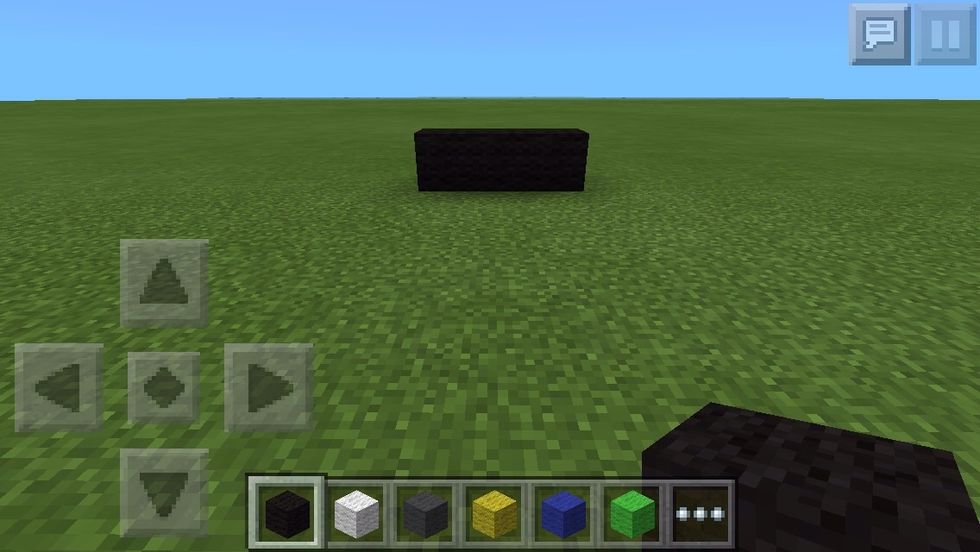 Ok, so first place they're black wools, side by side.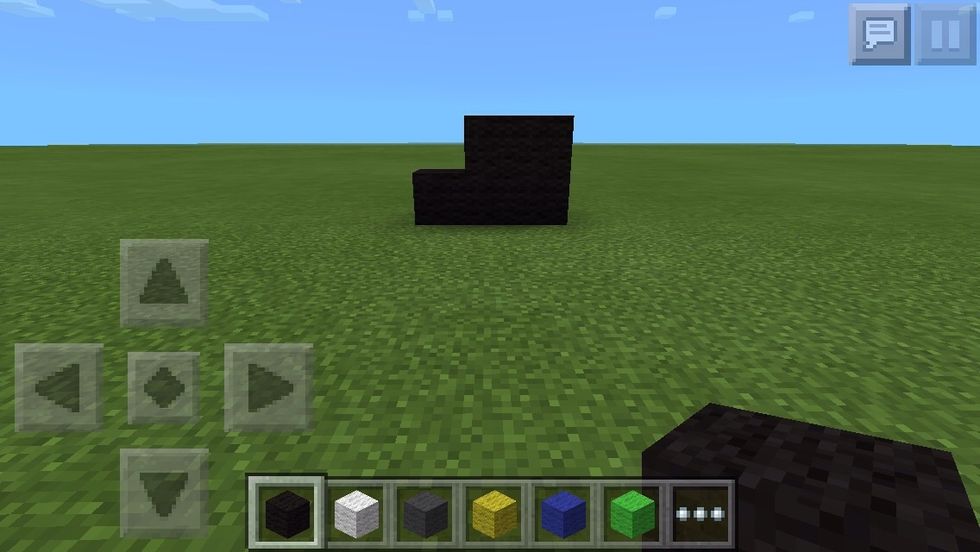 Place two blocks on top of the last two.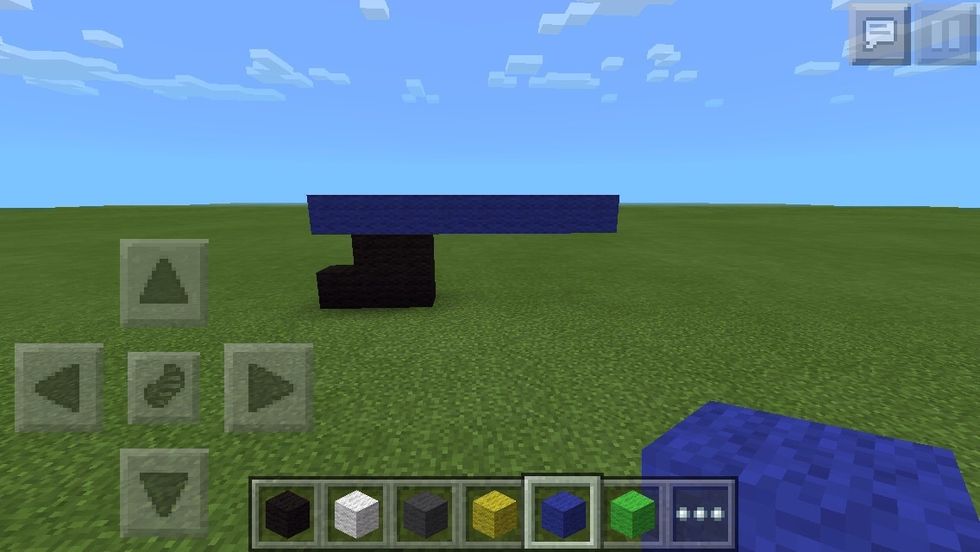 On top of the shoe, place eight dark blue blocks.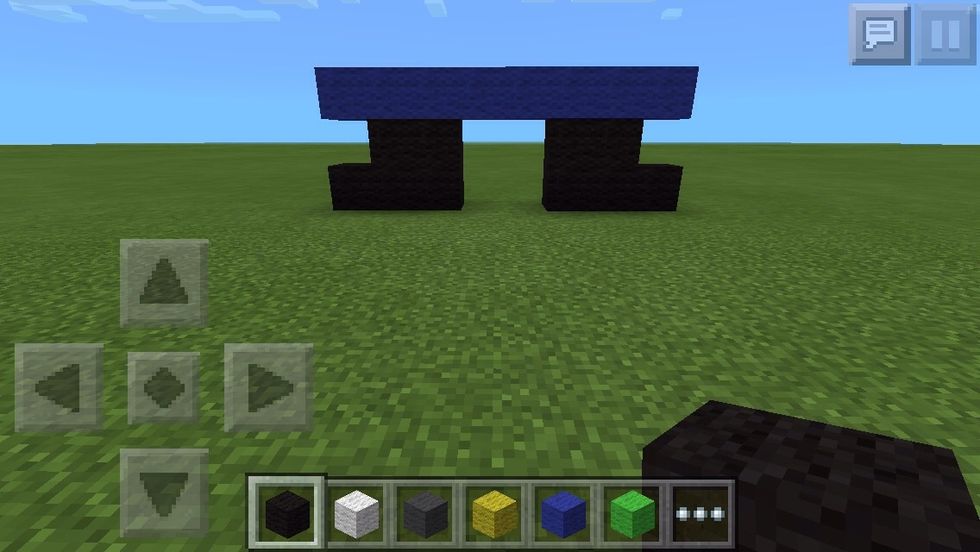 Then make another shoe, two blocks away from the first one.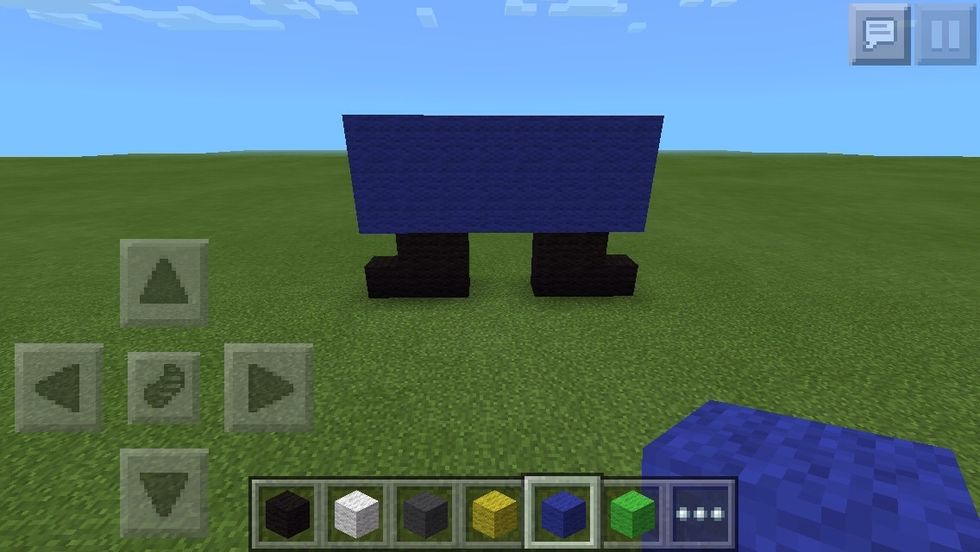 Go two blocks up from each end, and fill it up with more blue wool.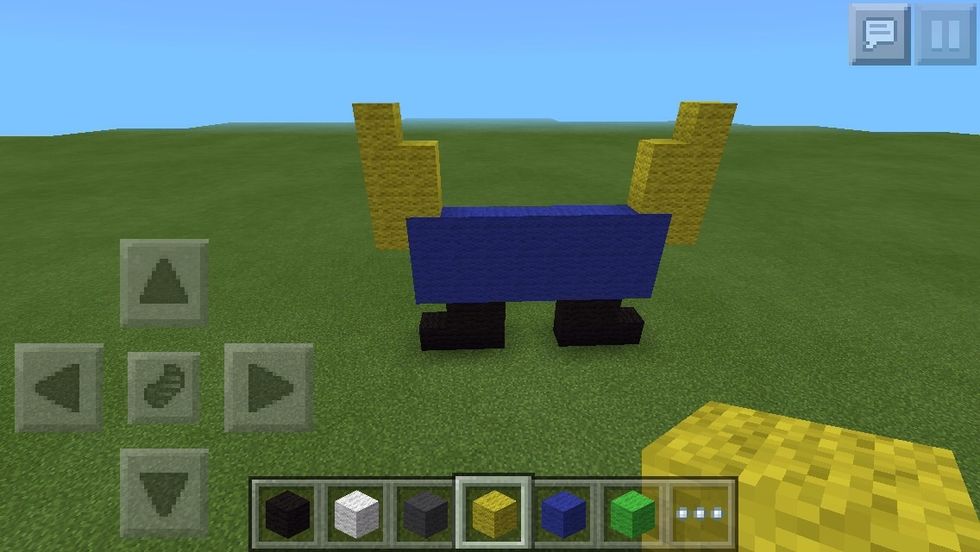 Add yellow, by going up two, and in the side, add four.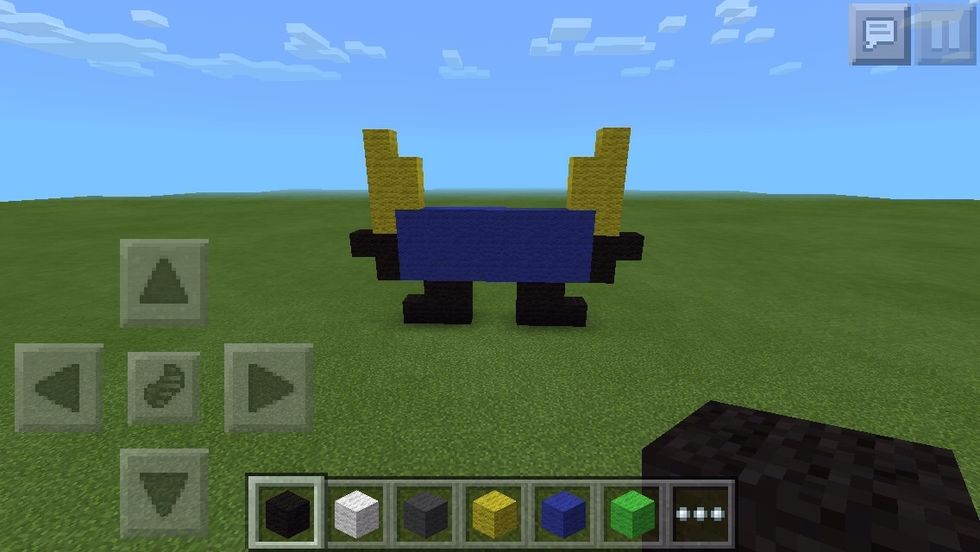 Then make hands by adding upside down L's.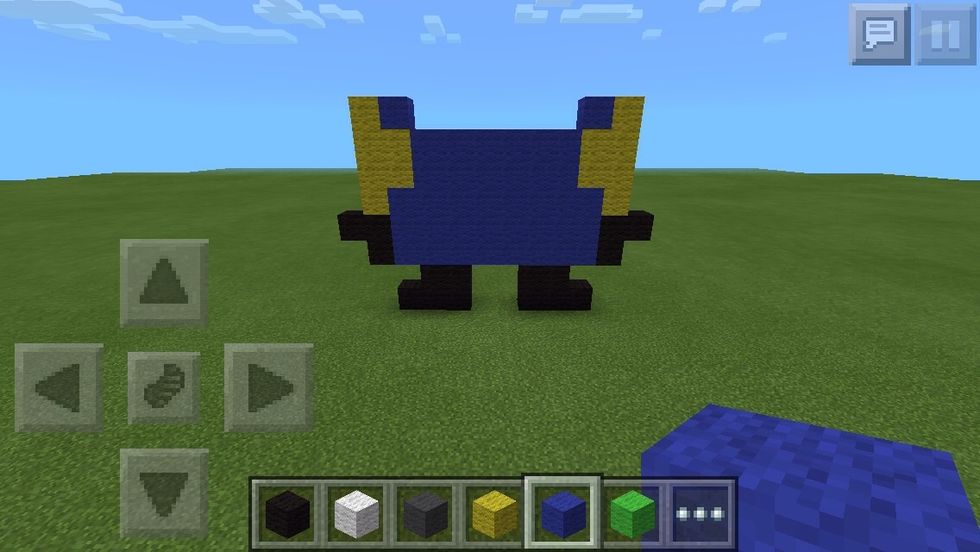 Fill in the space with blues, and one on top of the yellow. Oh, and I couldn't make the G thing. Sorry!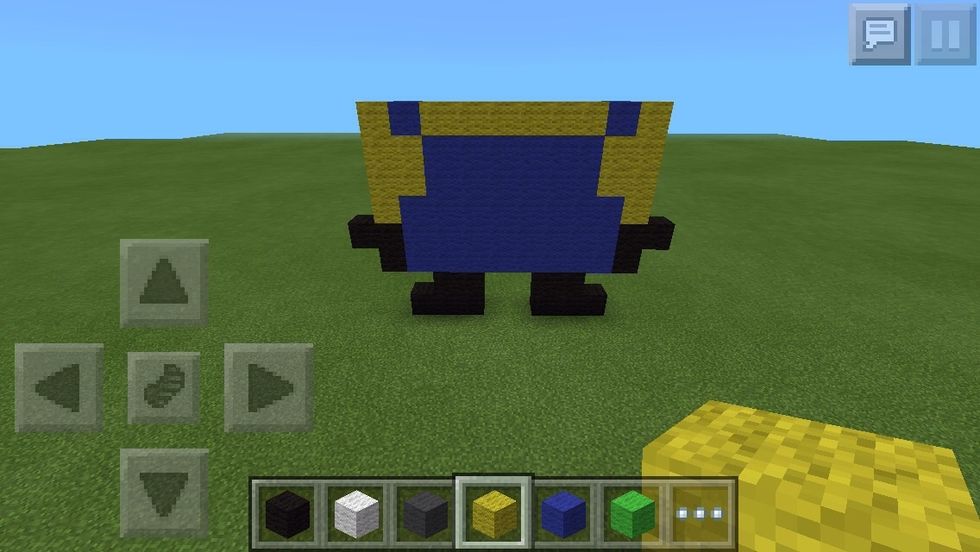 Fill in the space between the blues with yellow.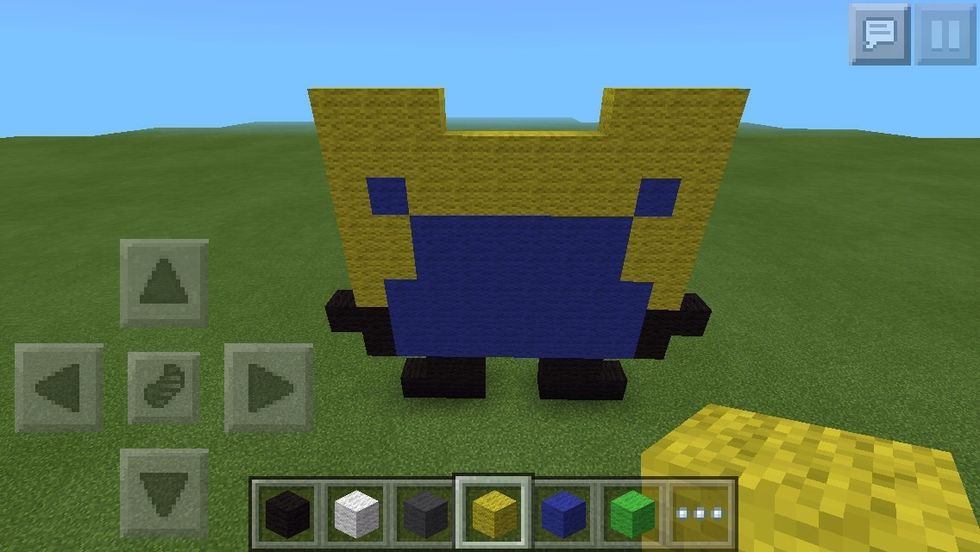 Just do this with yellow, ten yellows first, then three on each side.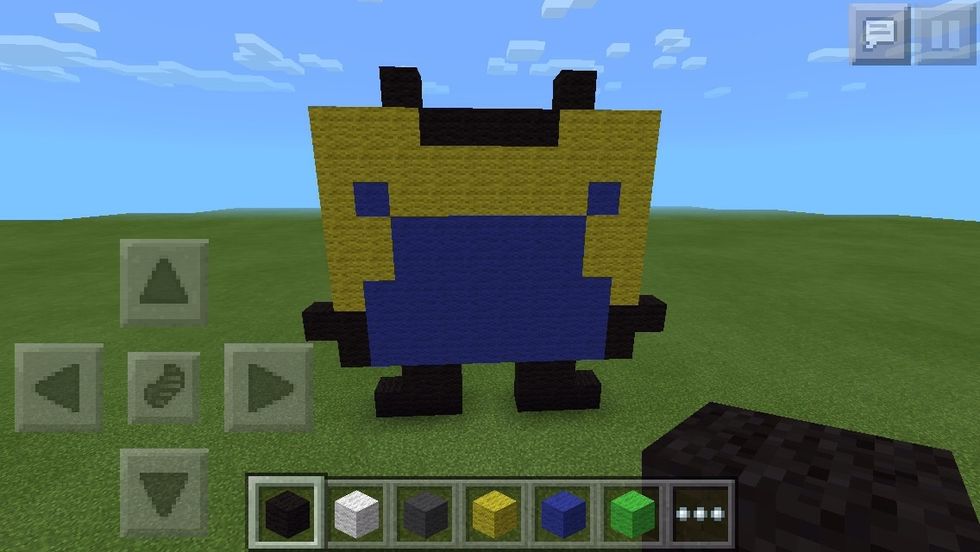 Then add black.
Full in the spaces with yellow, but only on this one row.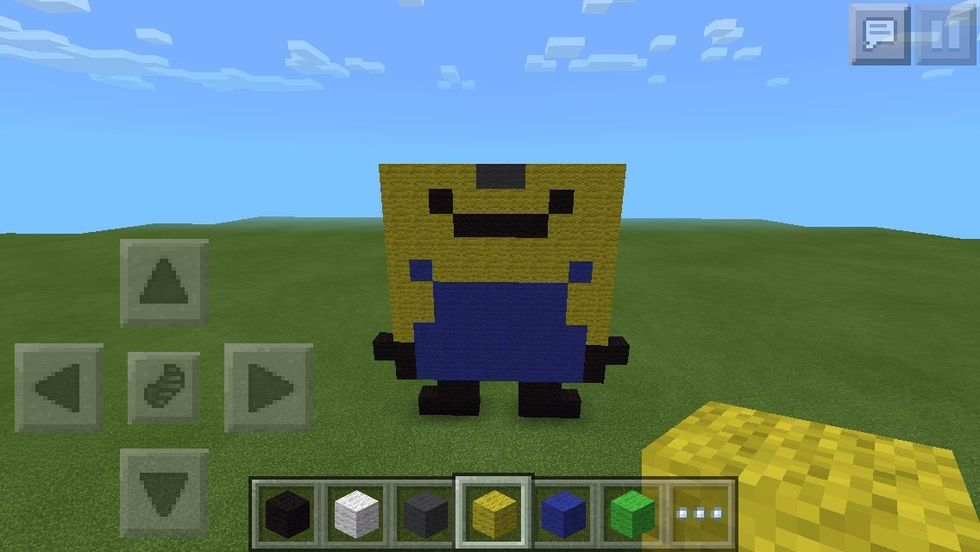 Now, four yellows on each side, and two greys in the middle.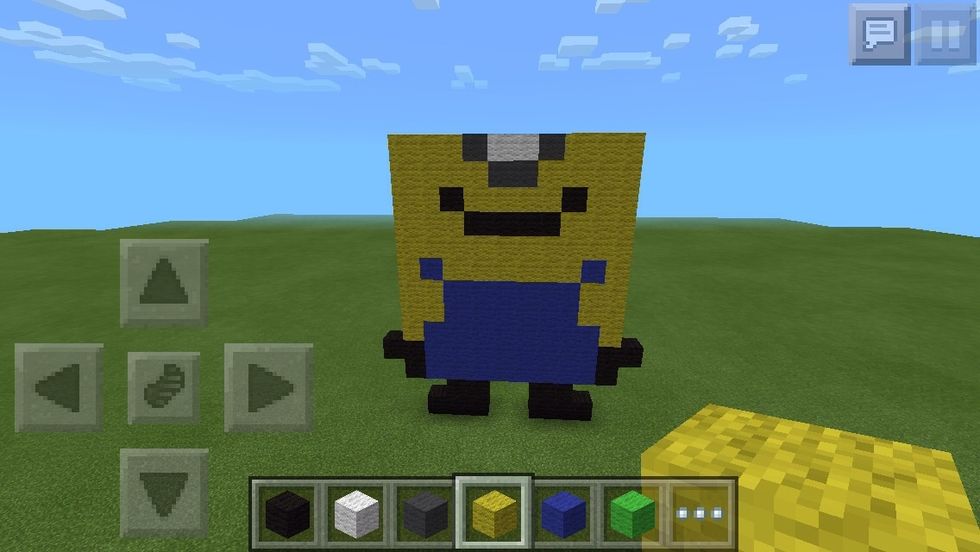 Now make this row! I think you know what to do.
This is pretty simple. Do the same thing for the next row. Oh, and HOLY CRAP THAT'S CREEPY!!
Three yellows, one grey, two whites, one grey, three yellows.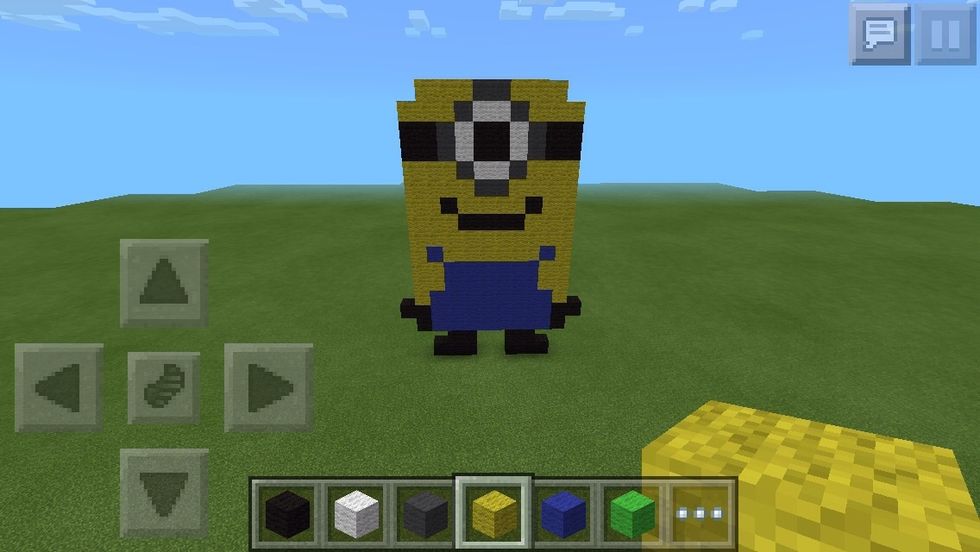 Now, we start with the 'roundness'. Three yellows, two grey, three yellows.
This row is all yellows. You can make it as high as you want(although that's make him pointy), but I recommend at this height.
That turned out better then I though. I also might have named mine Fred. FRED IS NOW TAKEN BY ME!! Name your minions and put it in the comments!
Hey, any requests for me specifically? Put them in the comments!! I make a ton of Minecraft pixel art, because I have no life. See ya!
The creator of this guide has not included tools
Funny Photos
I'm just someone who loves to do tutorials!! I'll do nearly anything. Card tricks, making noodles, origami, hairstyles, MC art/red stones, nearly anything.
Somewhere, Earth, Milky Way