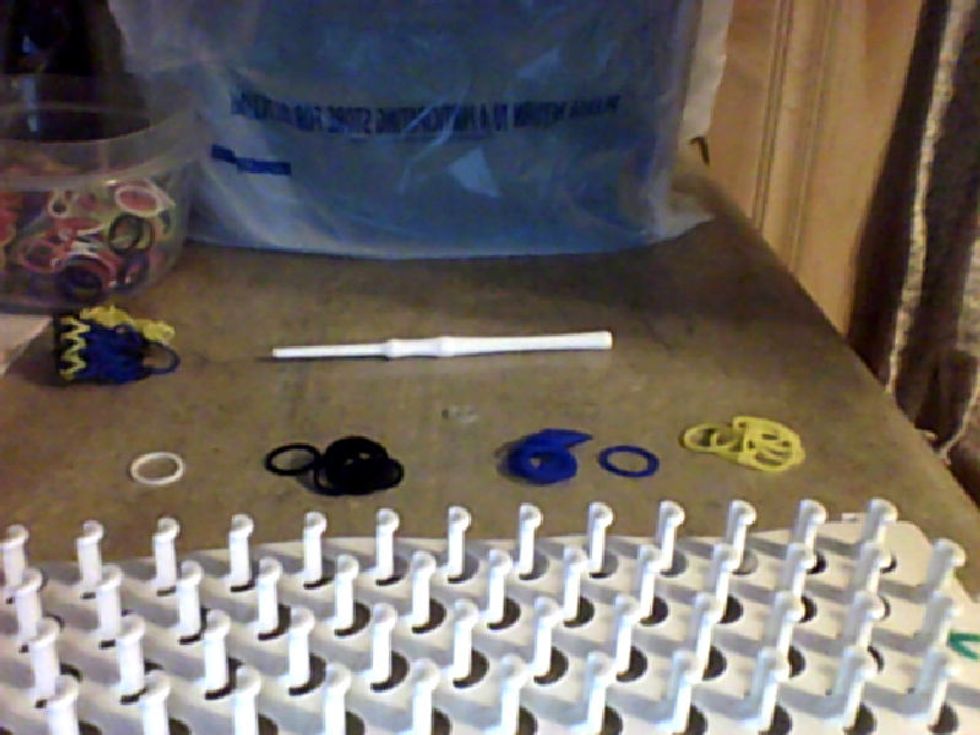 These are the supplies you will be needing .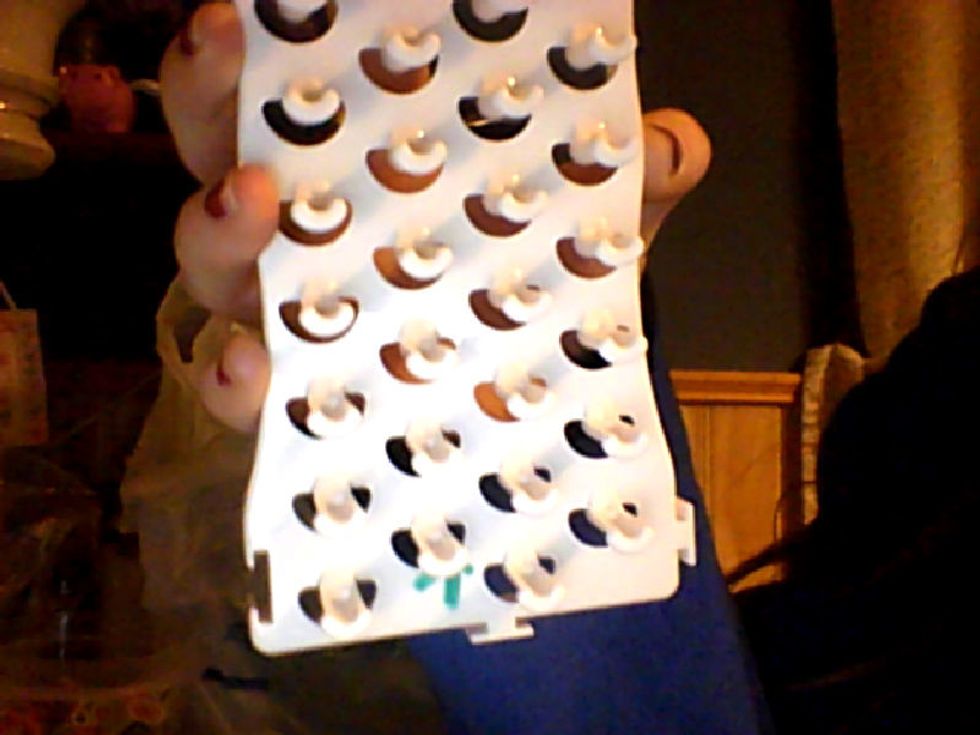 Make sure your loom is pointing away from you.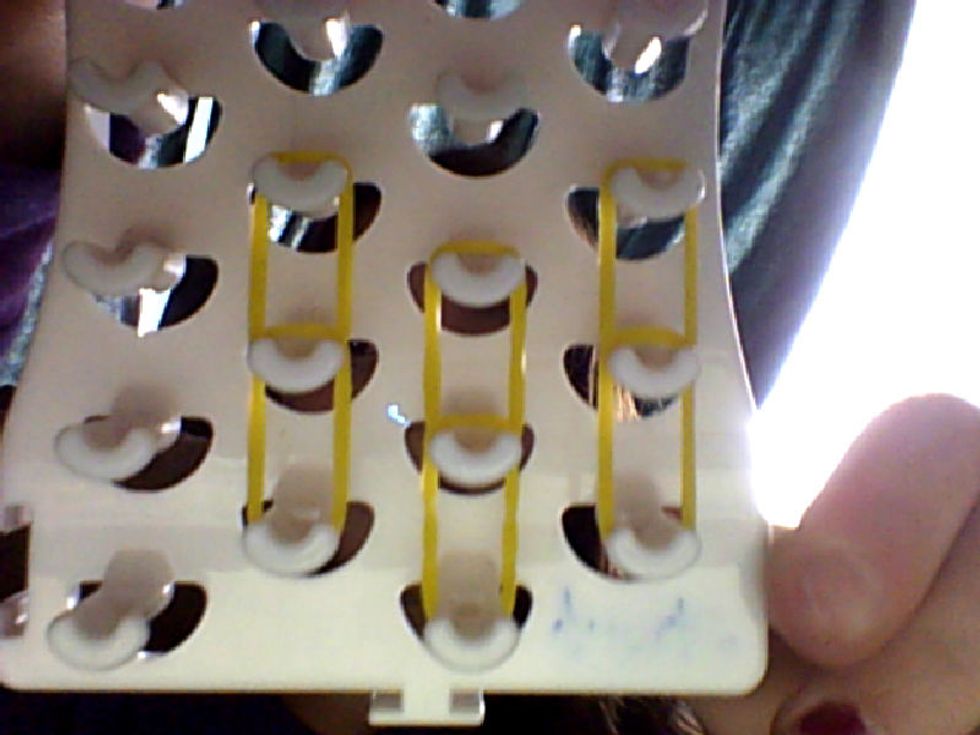 Put up yellows like this.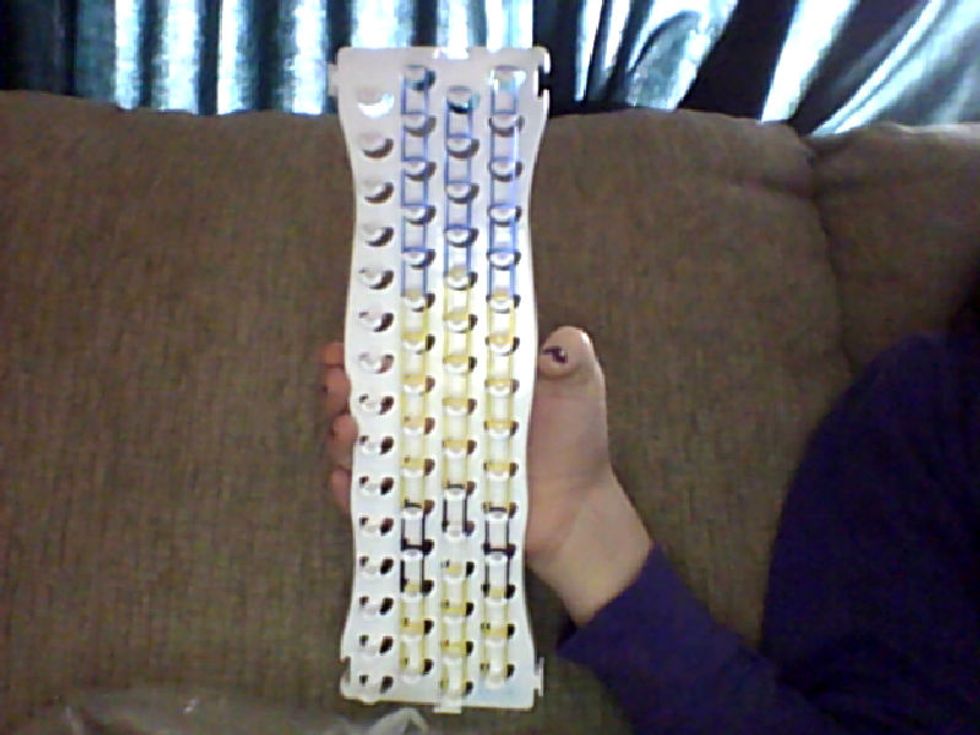 this is what it shall look like.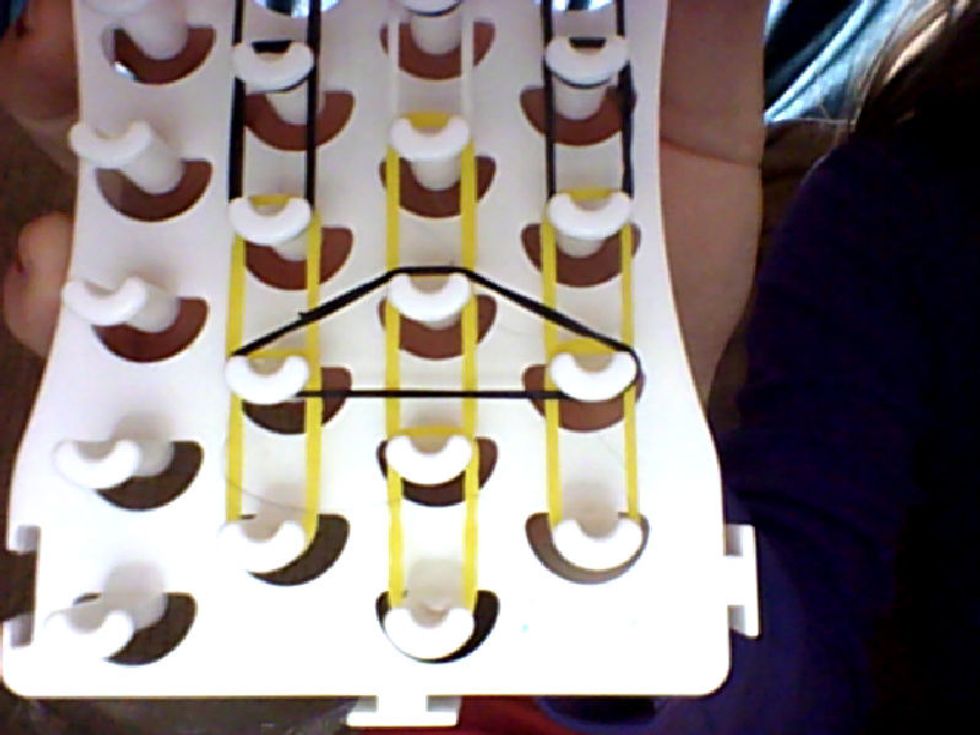 Now you add triangles SKIP THE FIRST TRIANGLE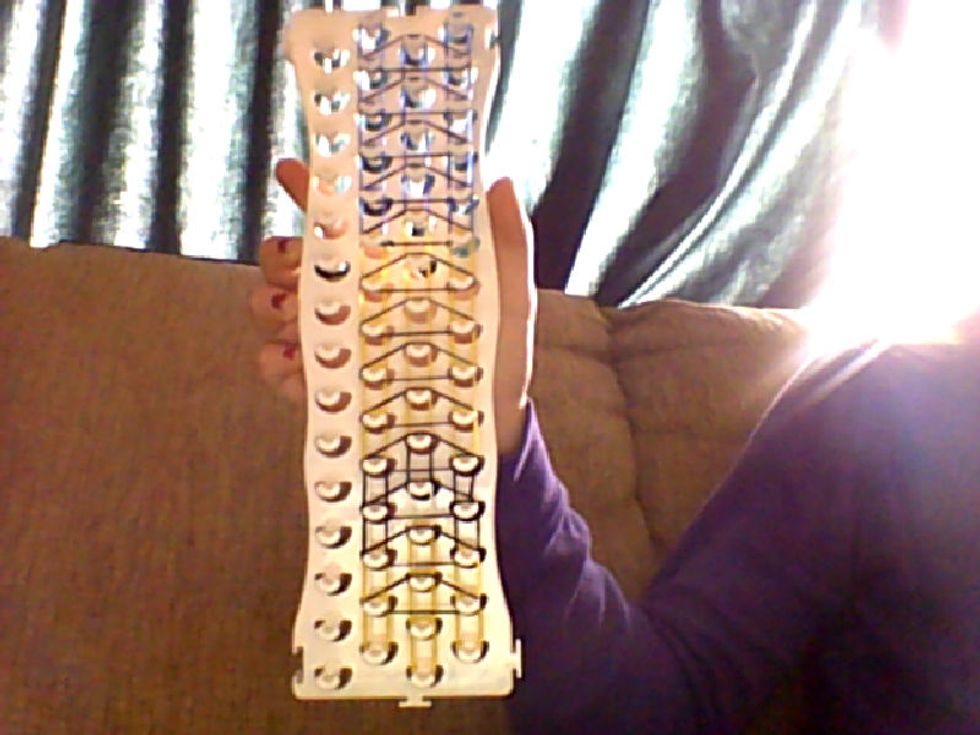 This is what it should look like when you are done with the triangles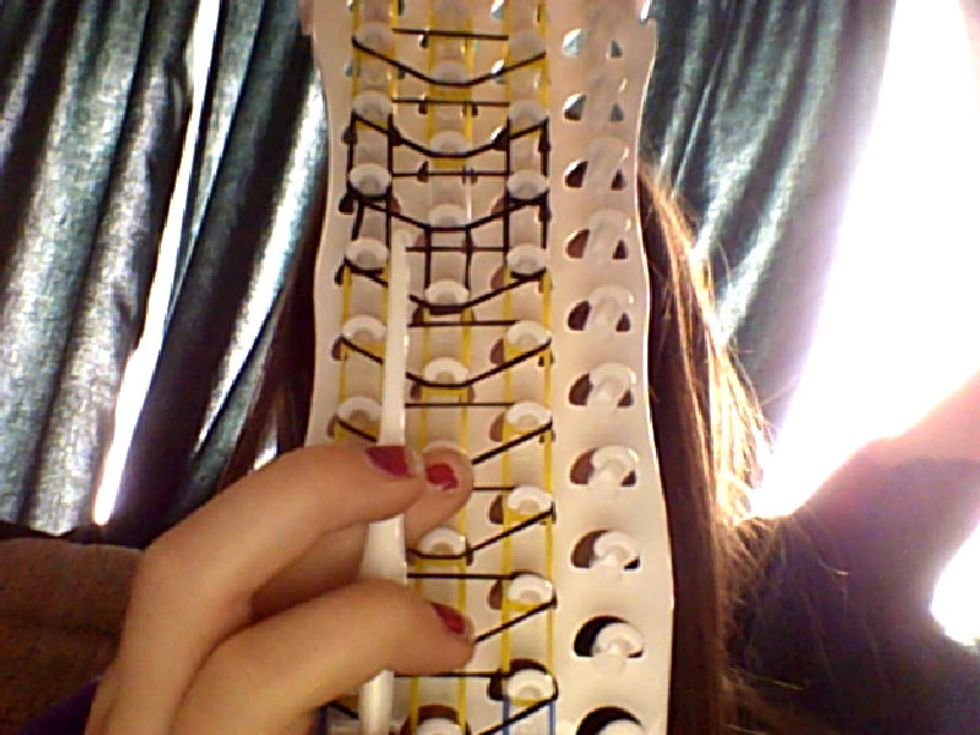 Now turn the loom around and grab your hook.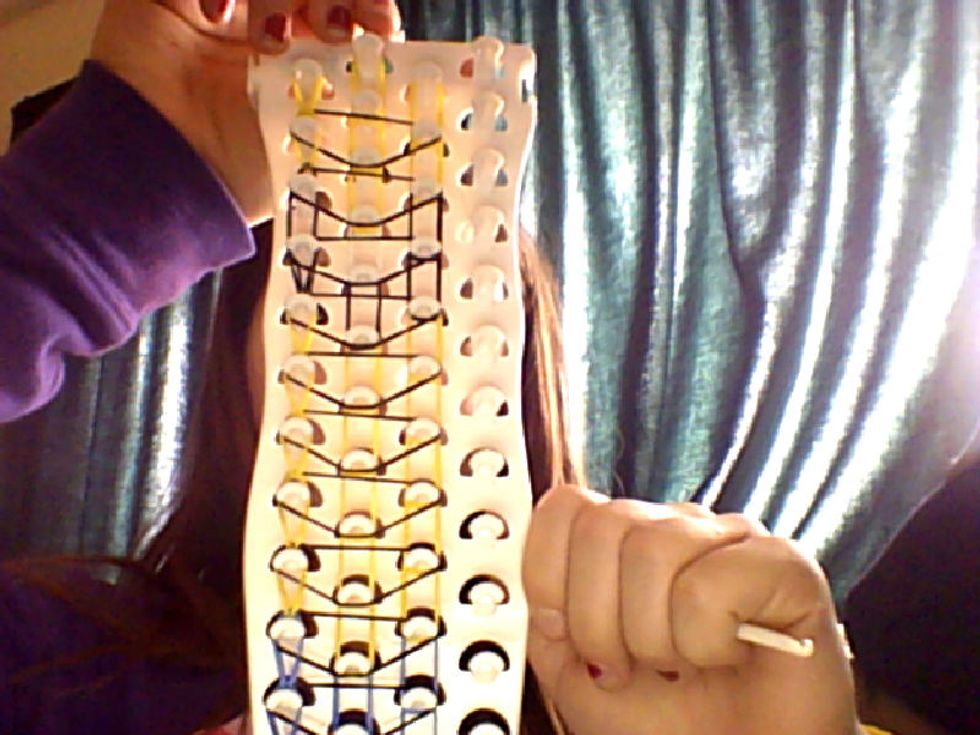 So you now grab the bottom band and move it up 1.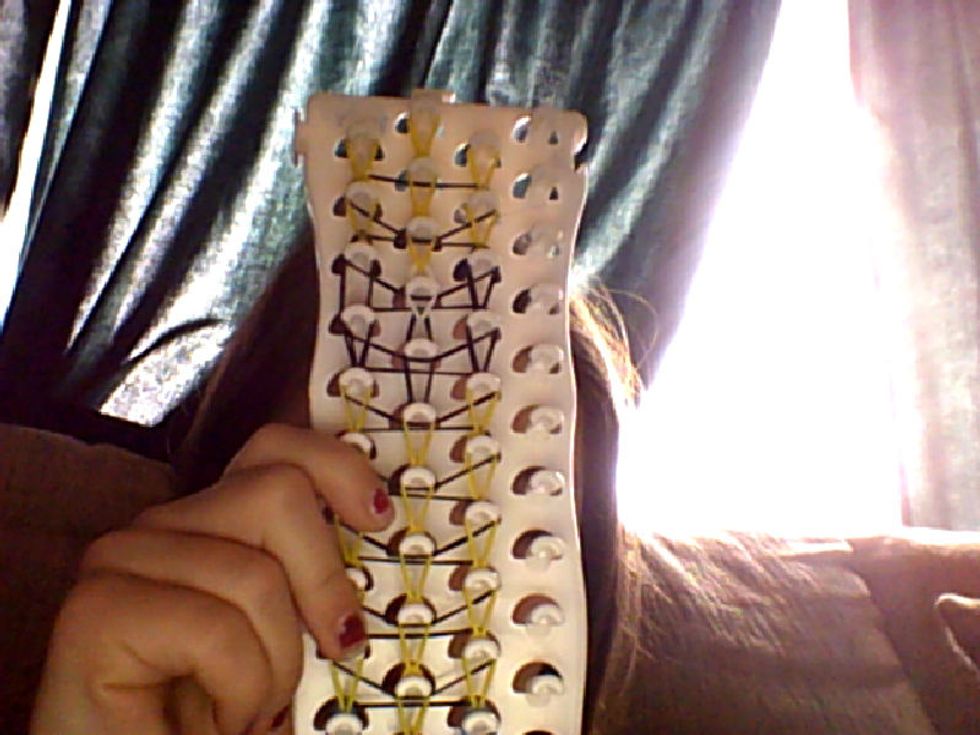 Then you do it to the other rows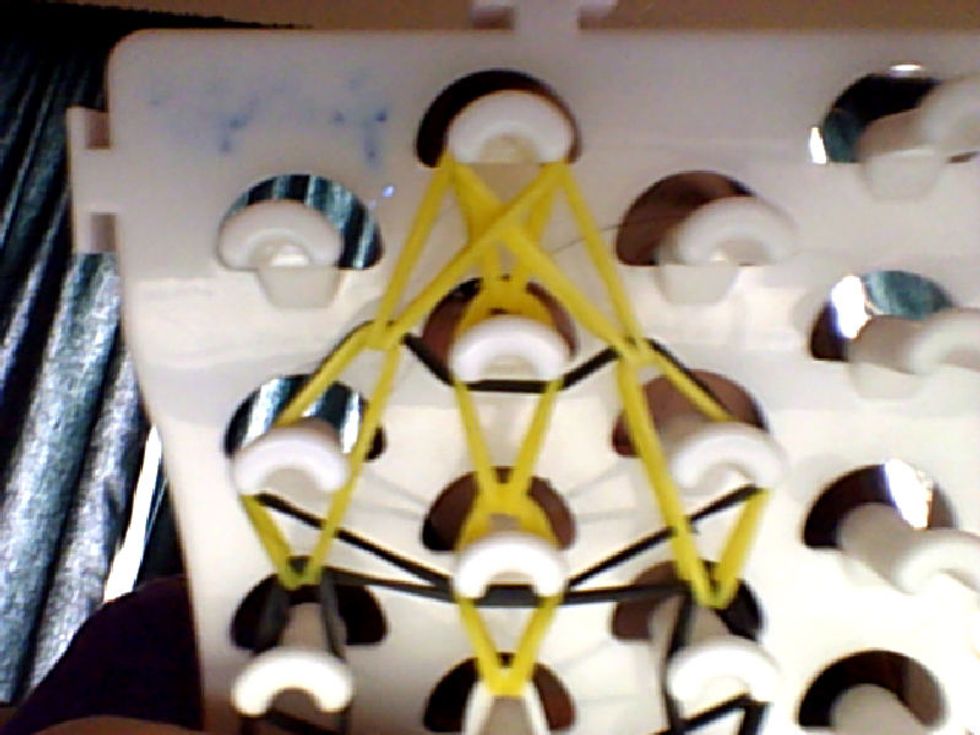 Then you grab the two sides and put it in the middle.DO NOT LET IT GO IT WILL ALL FALL APART.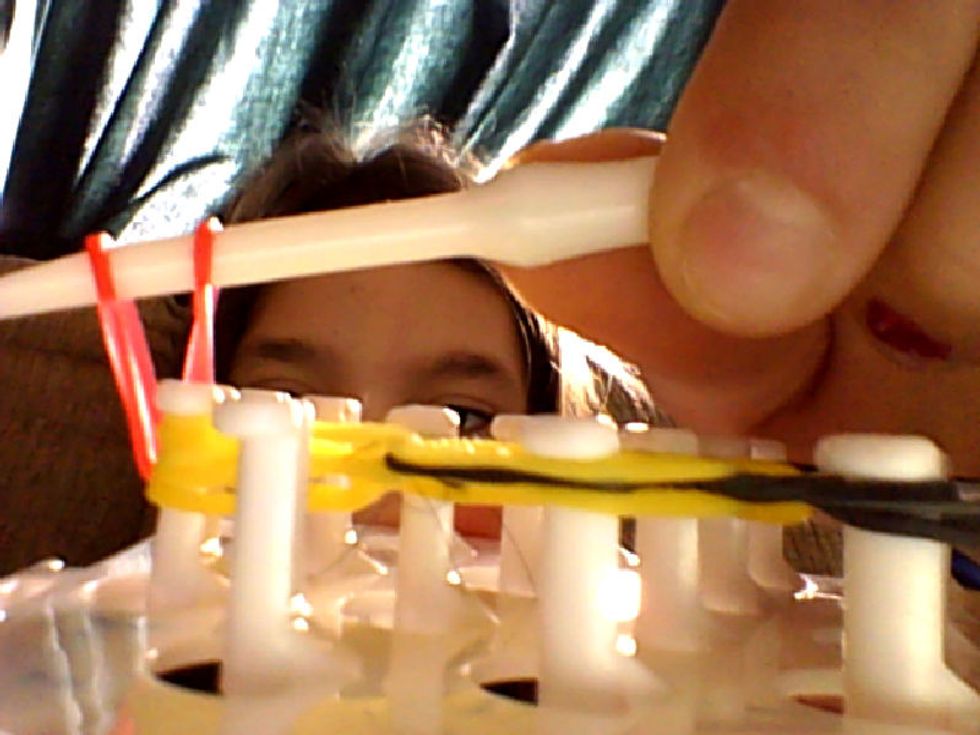 Go under the bands then grab another band and pull it thorough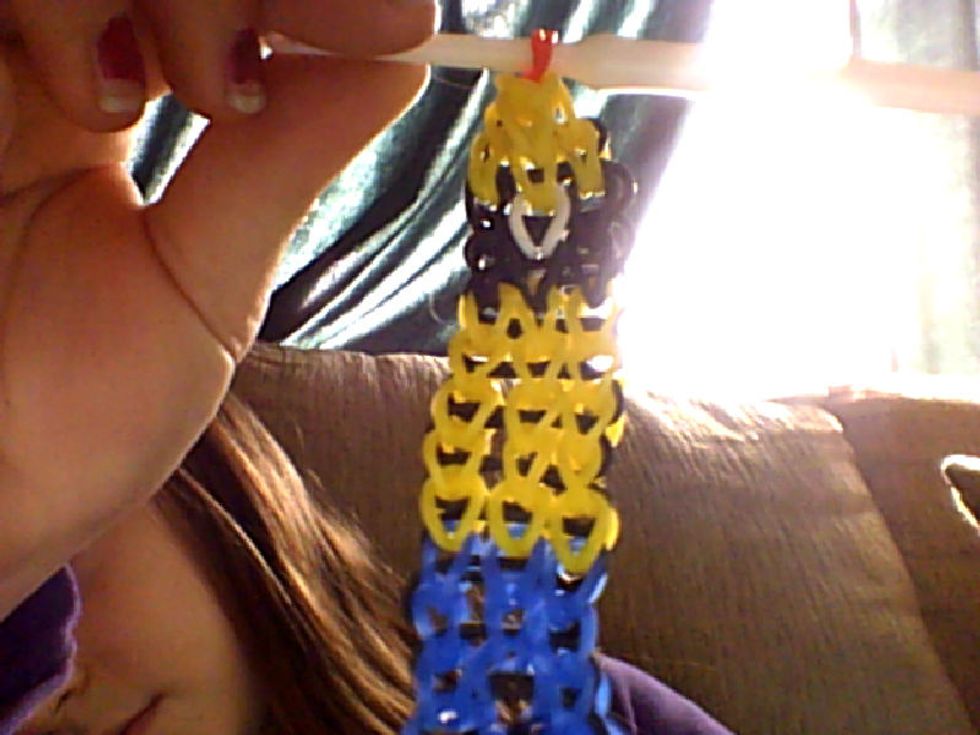 Now you rip it off the loom.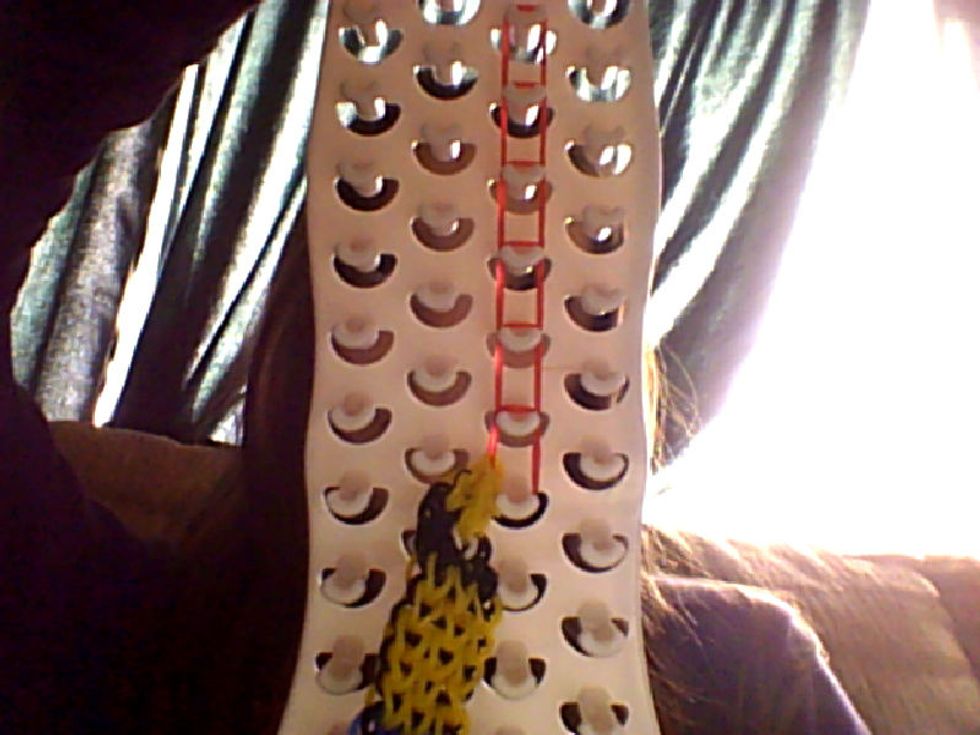 Now its time for the extension. Turn it over and hook it forward.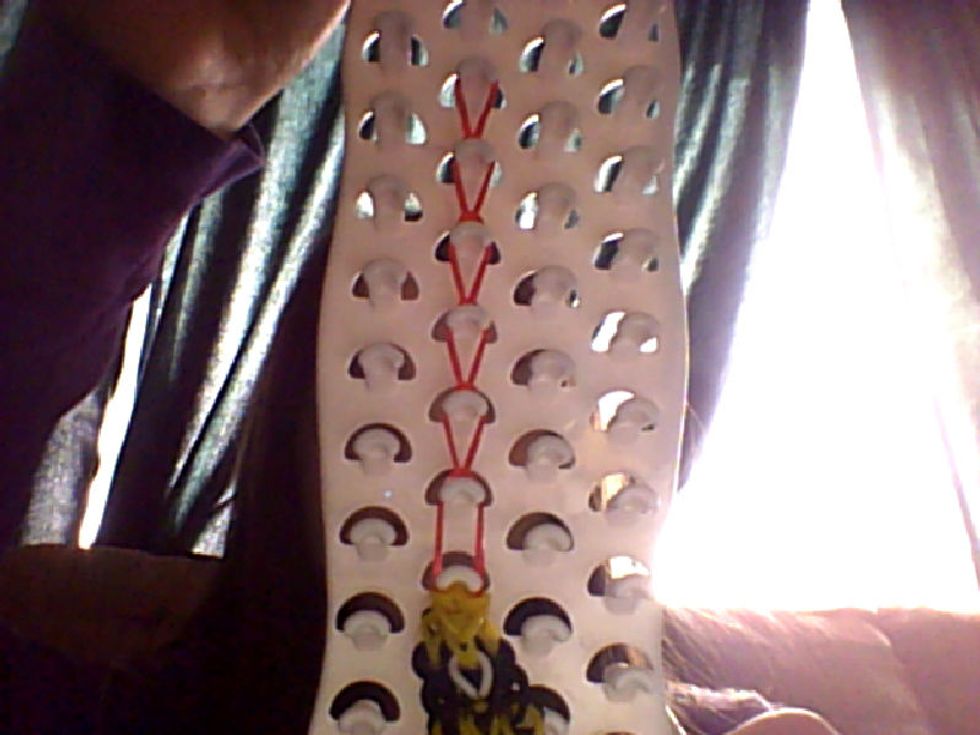 Now you should put the clip on and rip it off.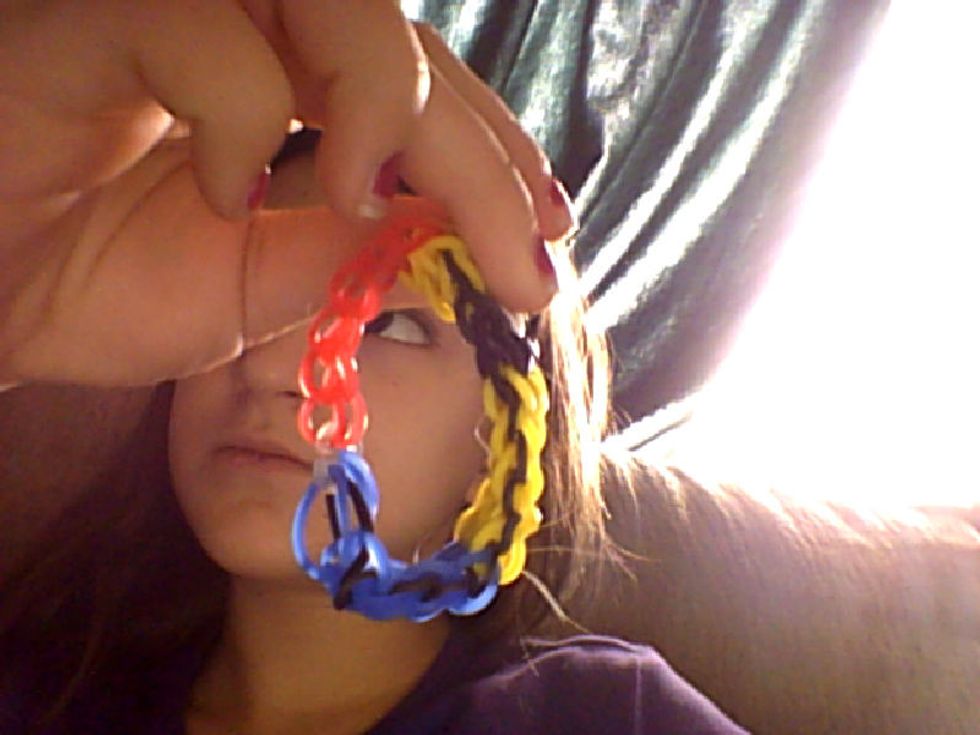 Now you just put all of the bands on the end and hook it.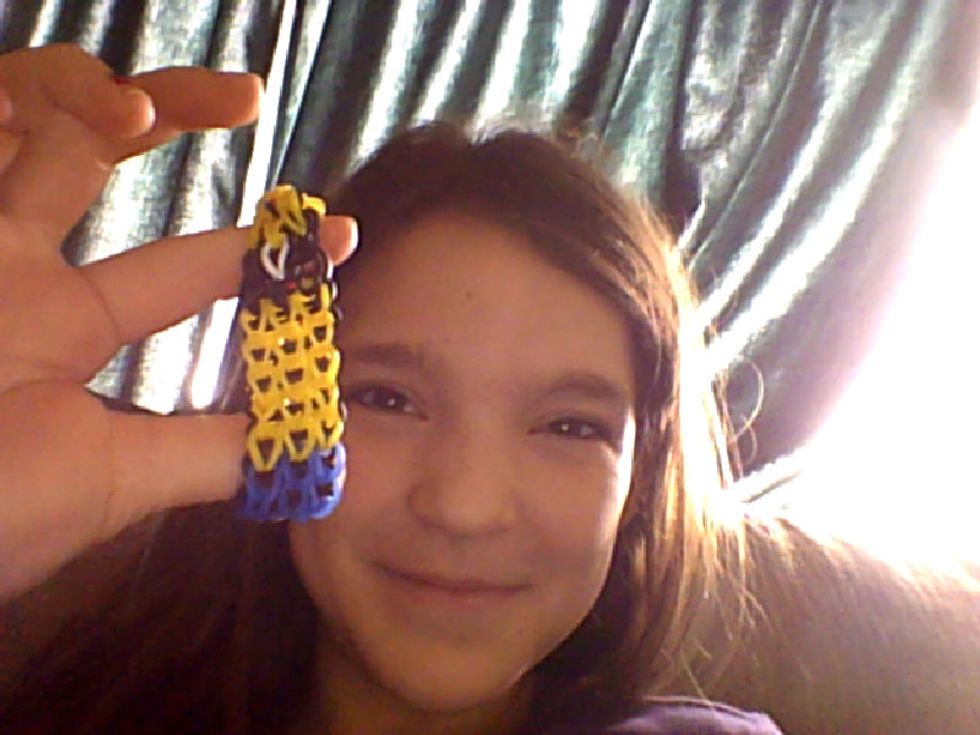 Now you are done !!!!!!!!!!! great job.
The creator of this guide has not included tools