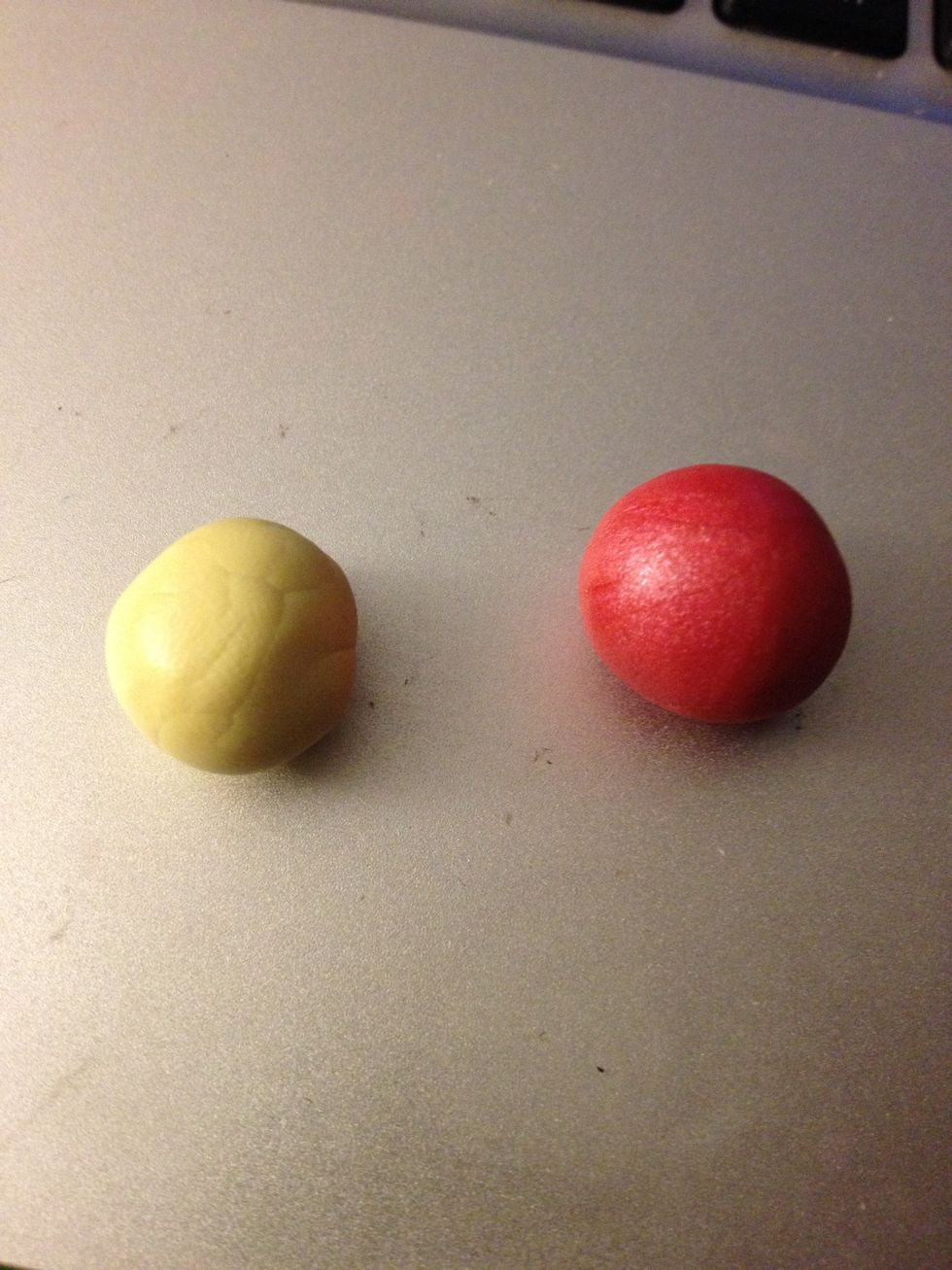 These are the colors I've chosen for a vanilla cake with strawberry icing. But you can choose whichever flavors you like.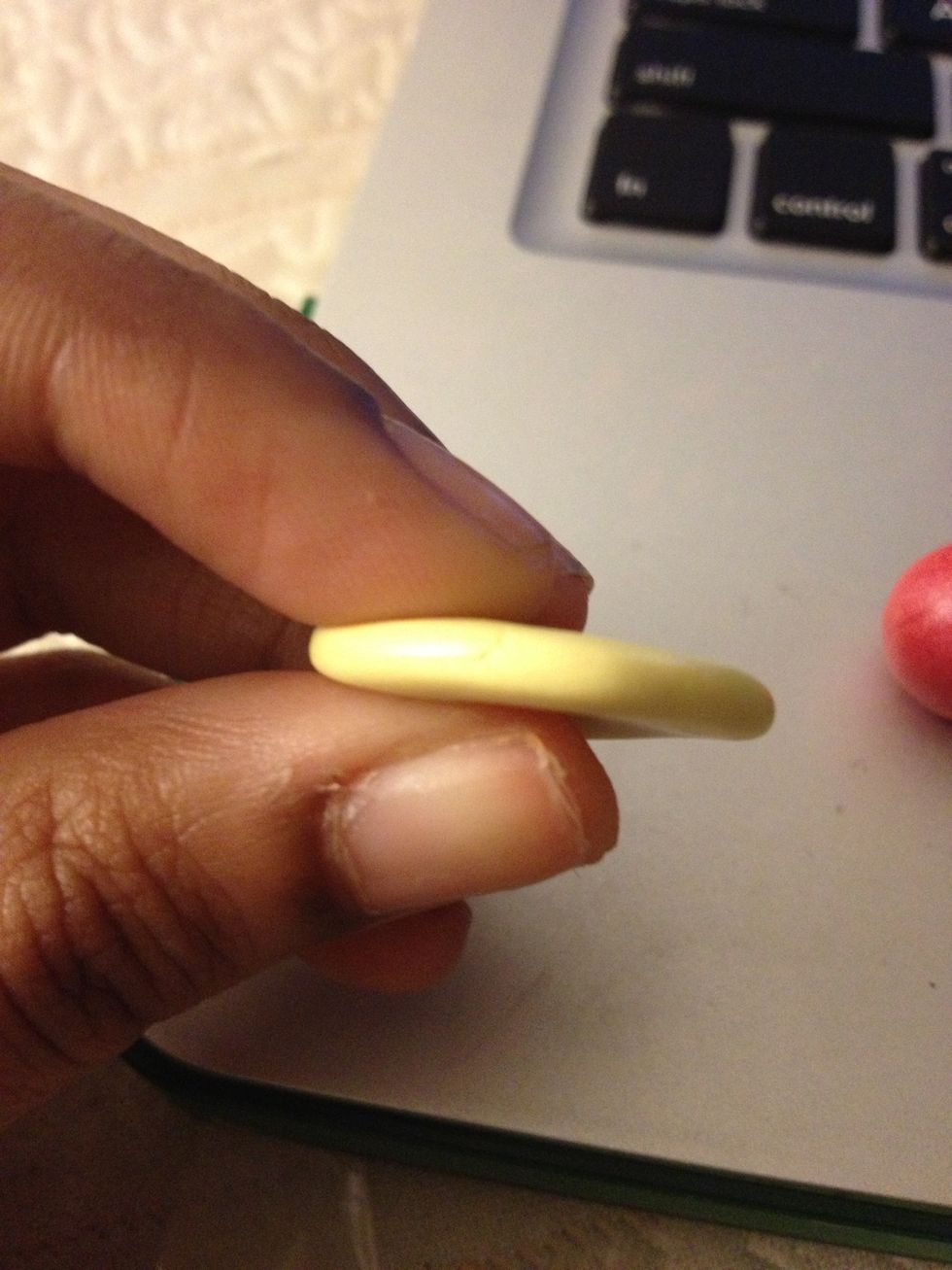 Flatten the cake.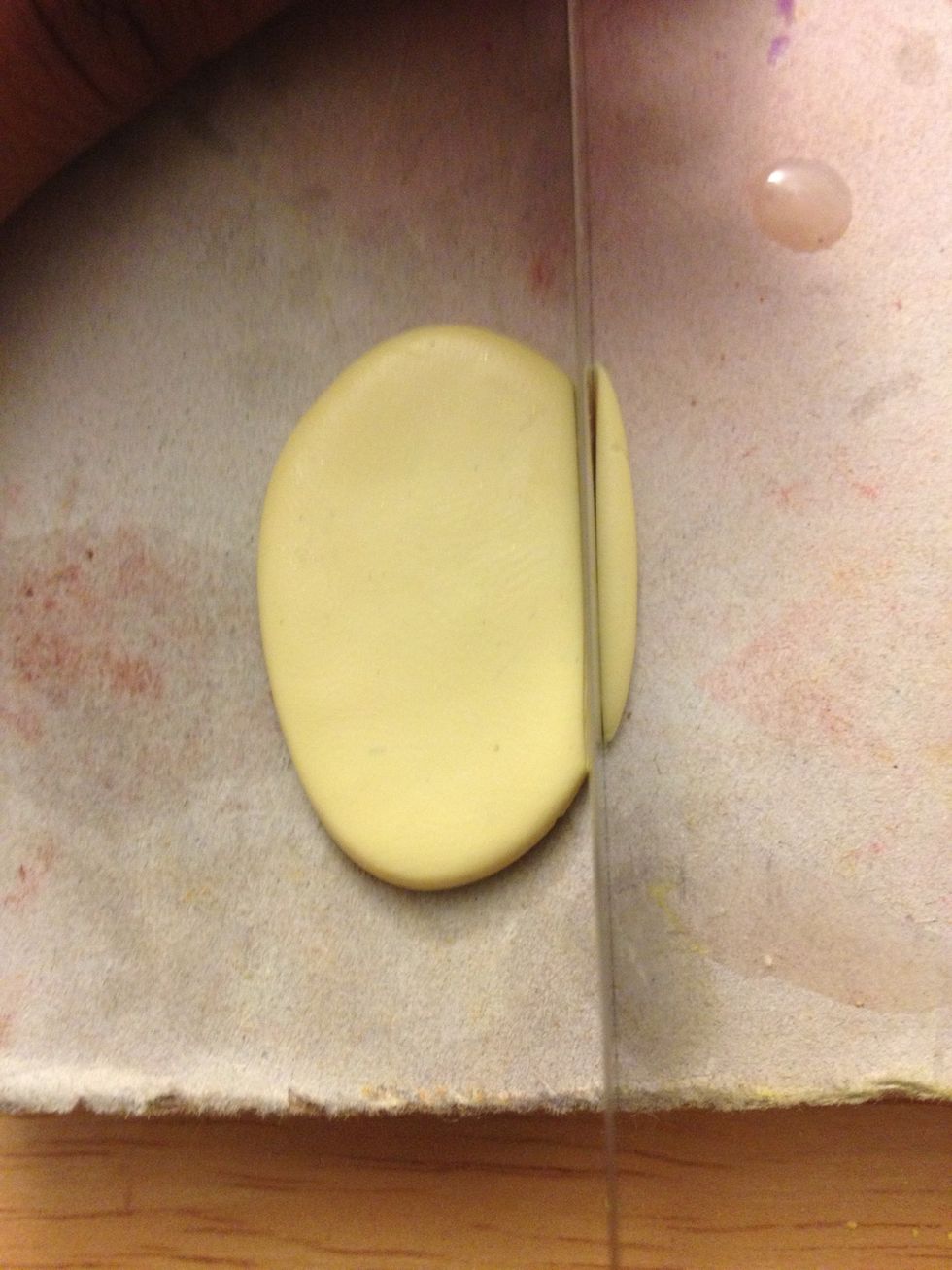 Cut off a slice to begin making the triangles for the layers.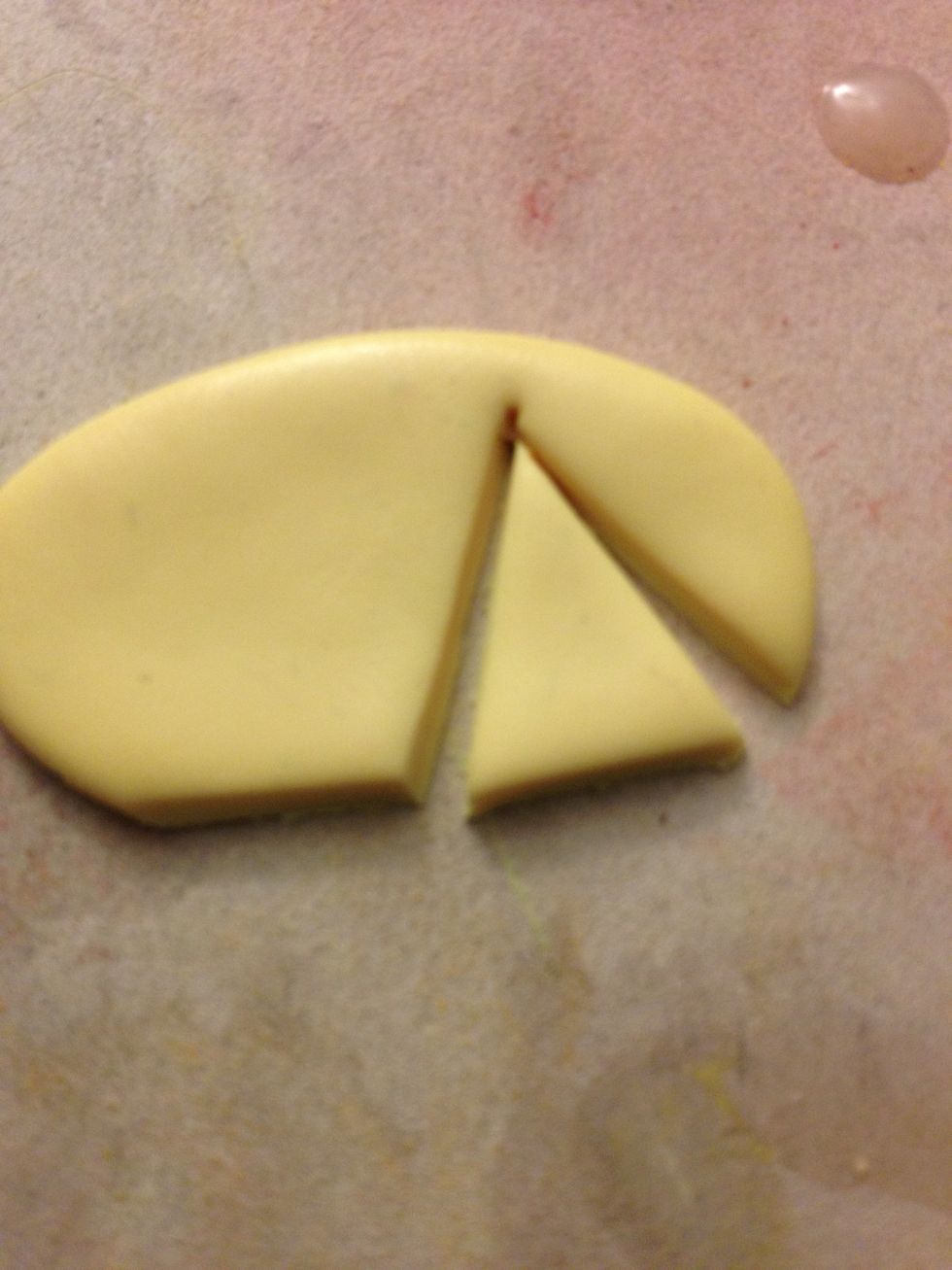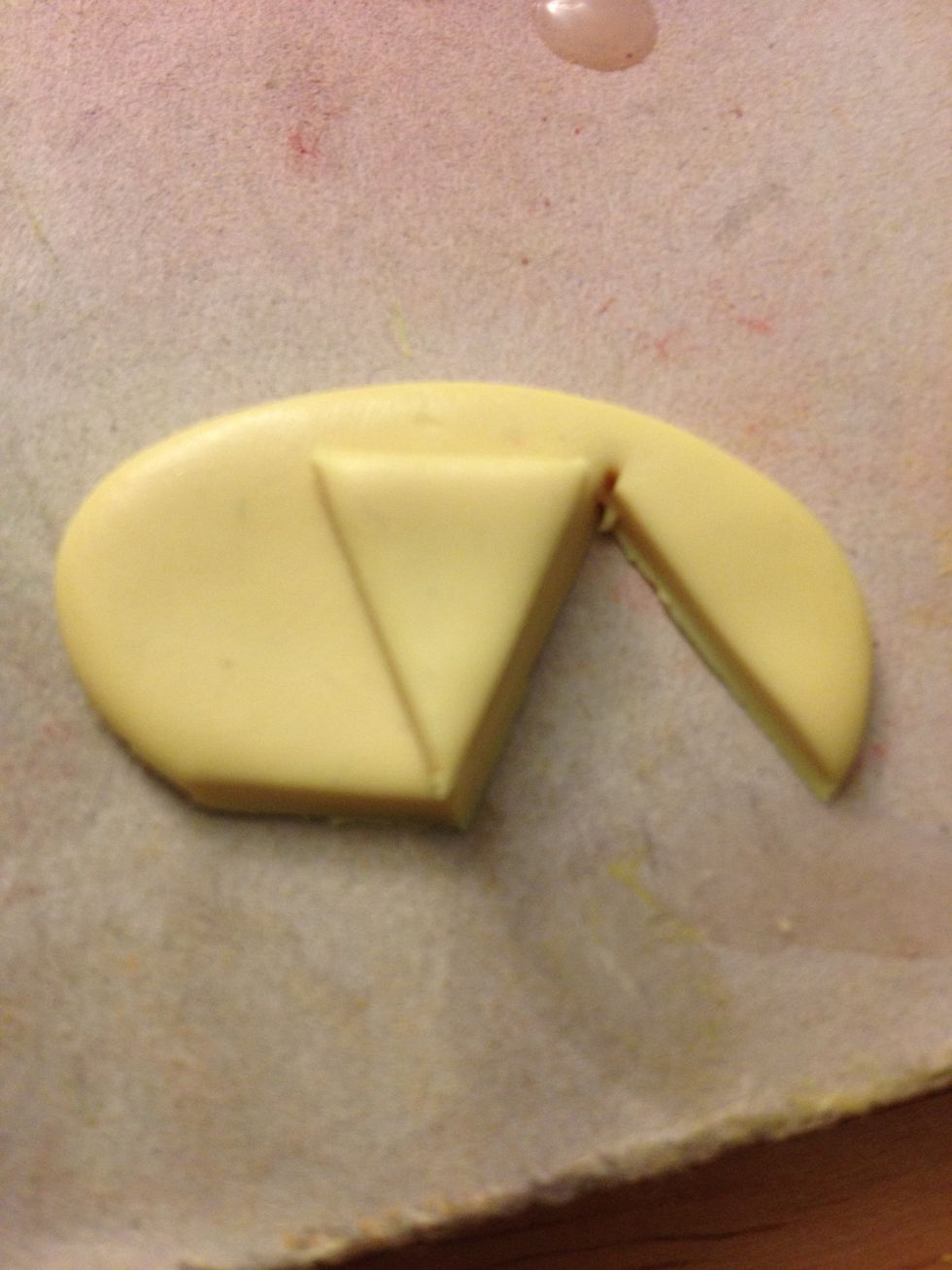 Place your first triangle on top of the clay to make sure all of the slices are the same size.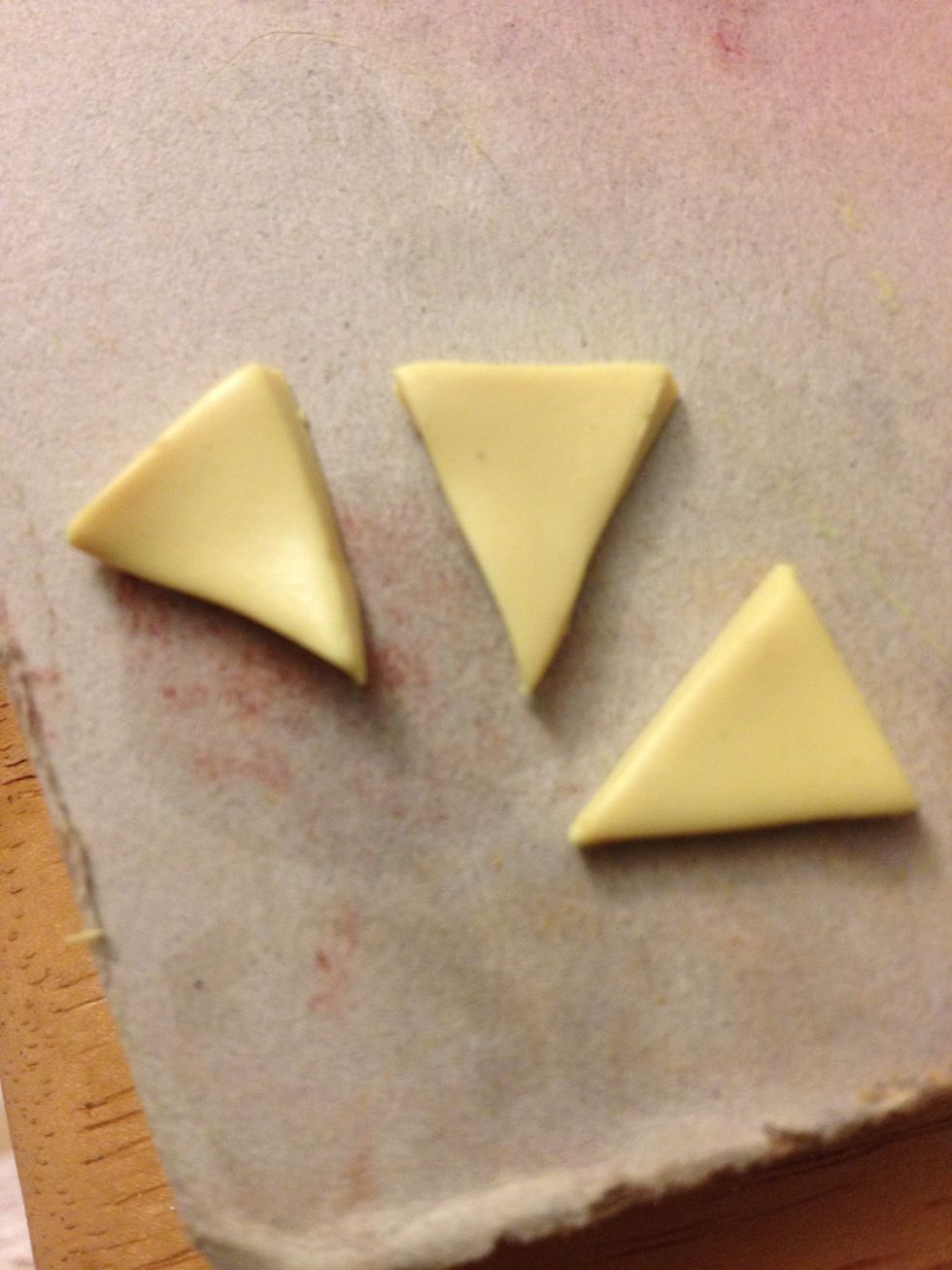 I chose three cake layers, but you can have more or less.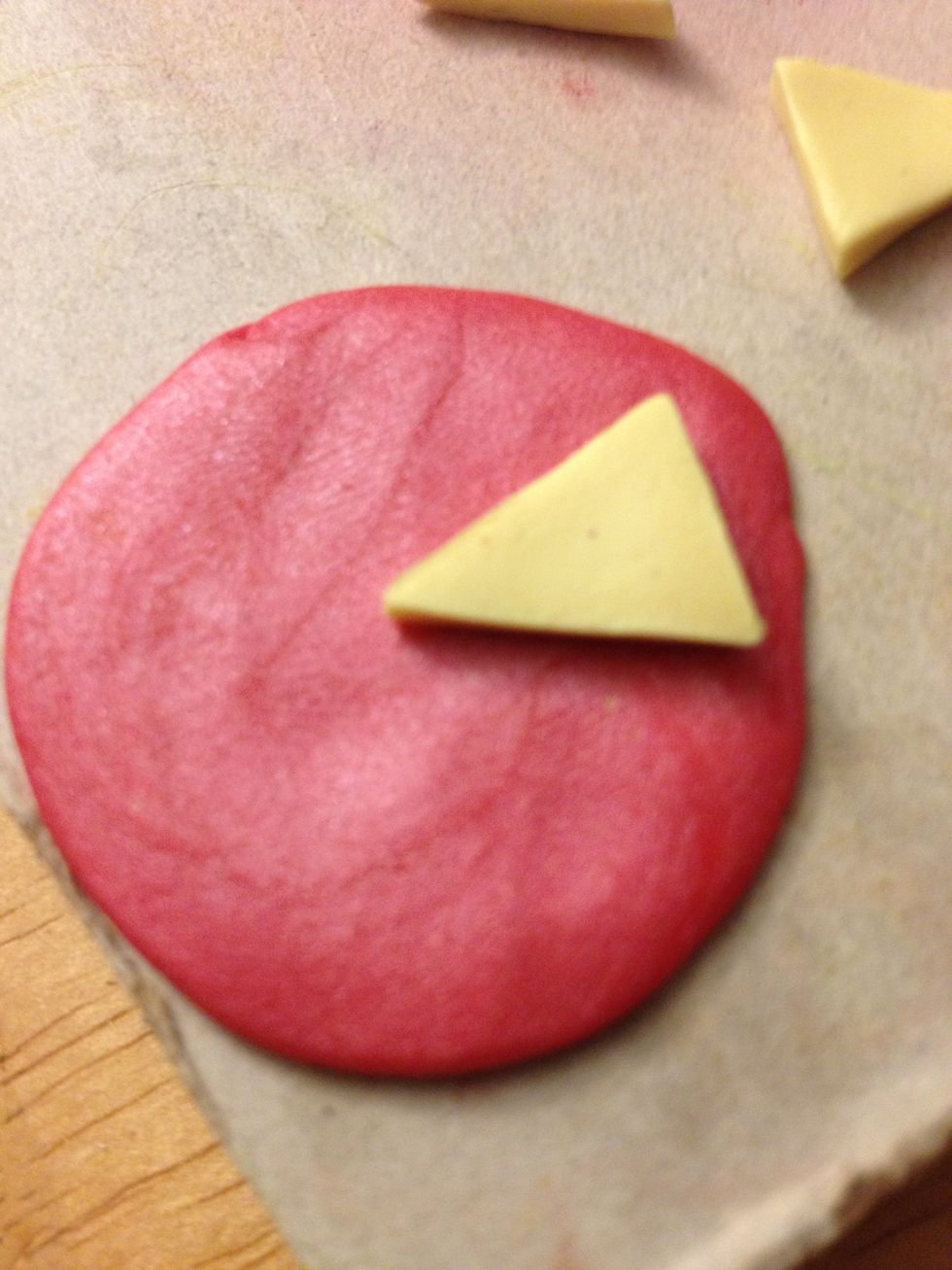 Put the cake slice on top of the icing slice to make sure the icing is the same size as the cake. You'll always need one less slice of icing than cake. So 2 icing triangles with three cake layers.
Place all of the slices in order so the icing separates the cake.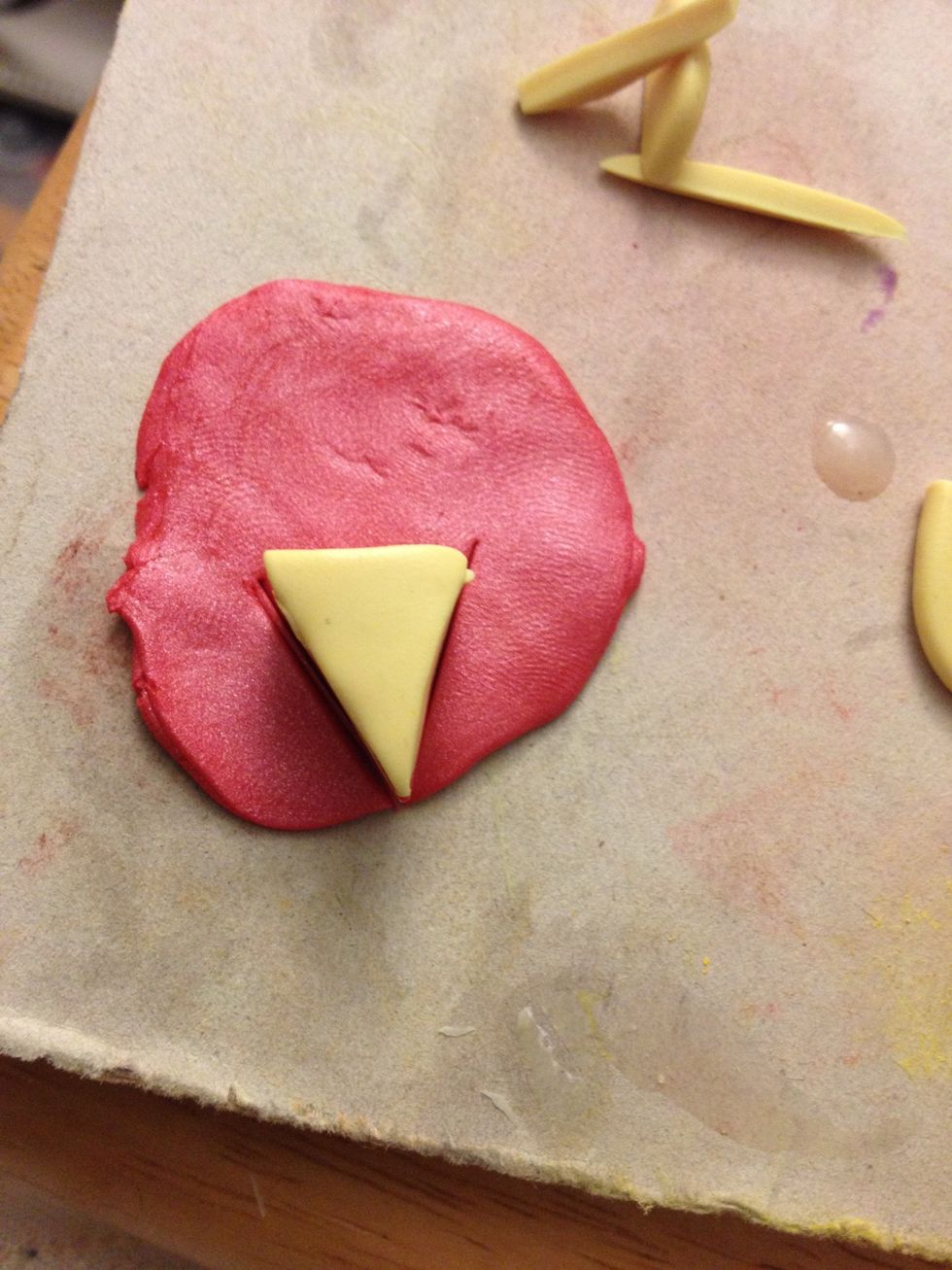 Re-flatten the icing color and place the cake on top. Begin to make another triangle, but don't finish the third side at the top.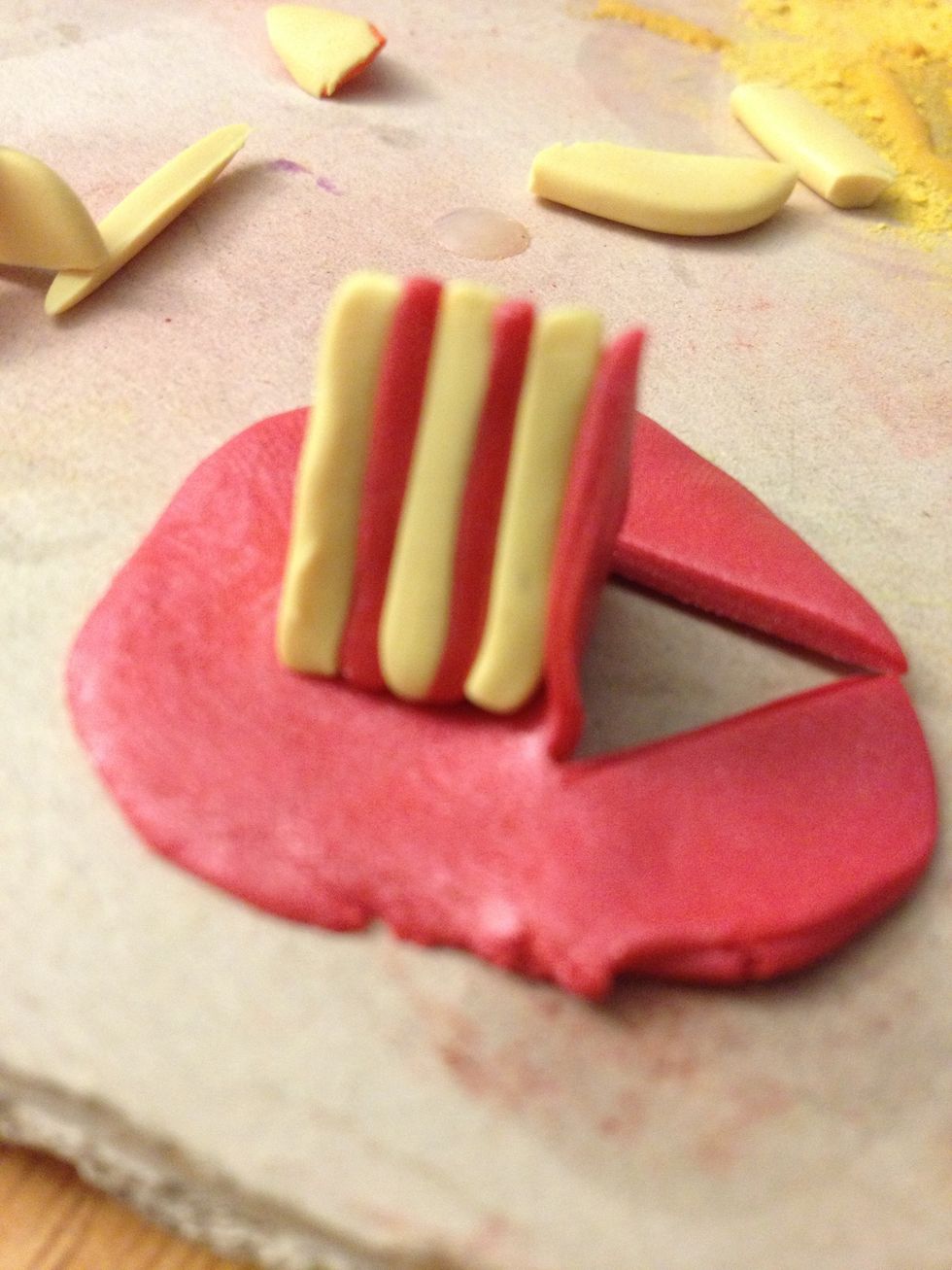 Flip the cake, still without slicing the third side. Then cut the icing to size on the cake that's touching it.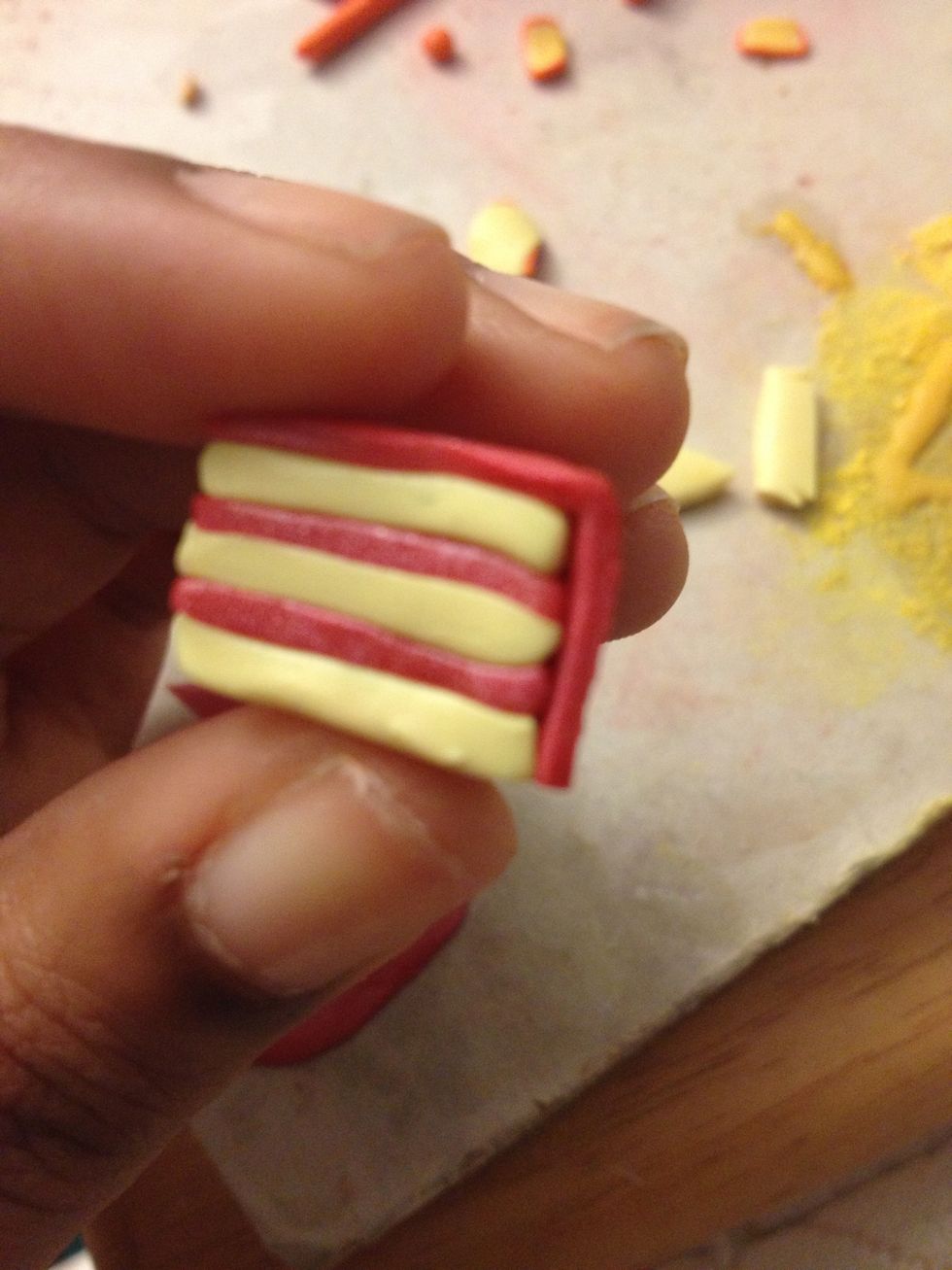 So it looks like this.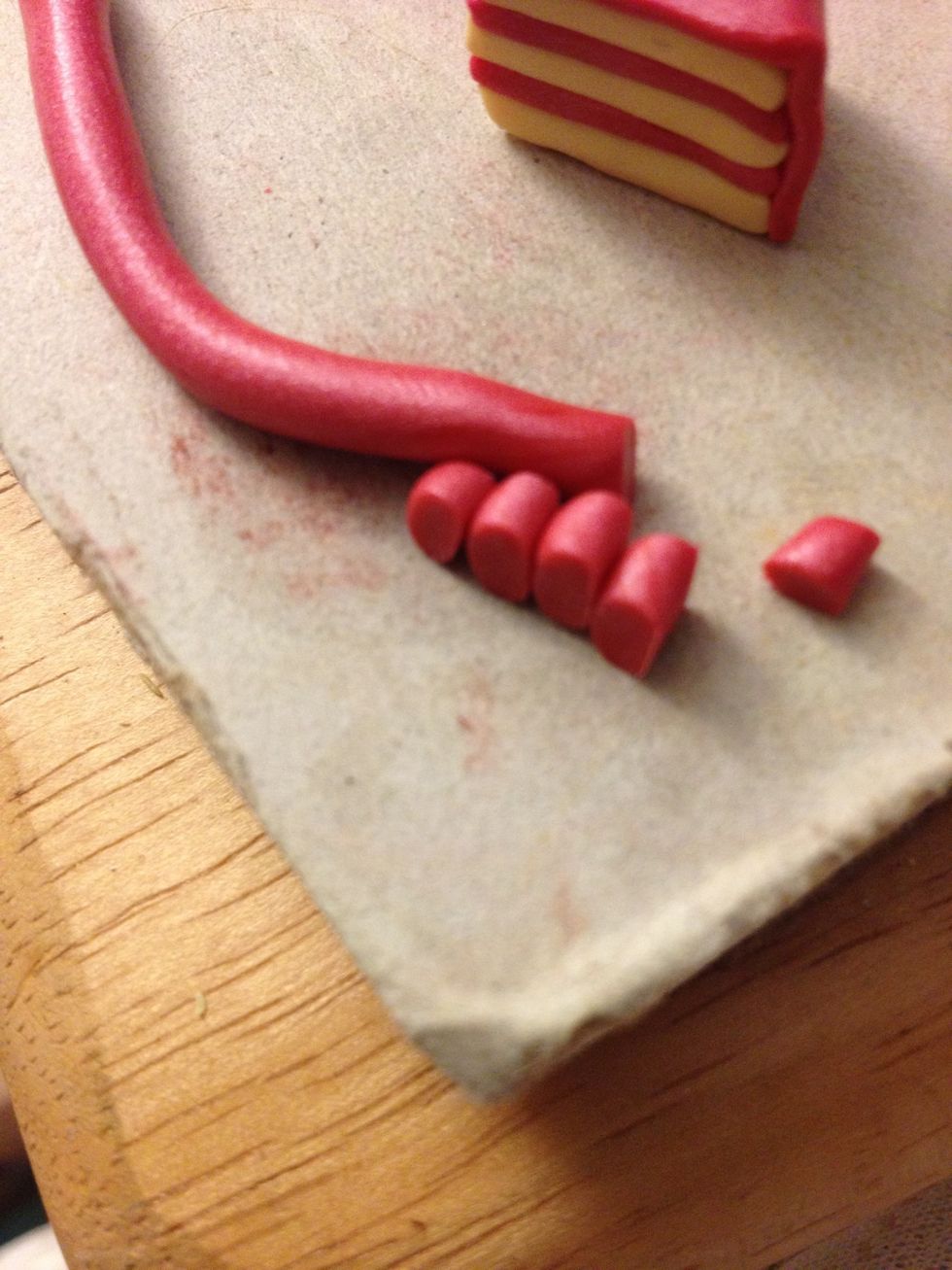 Roll out the icing into a stick and cut off a few pieces of the same size for the decorations.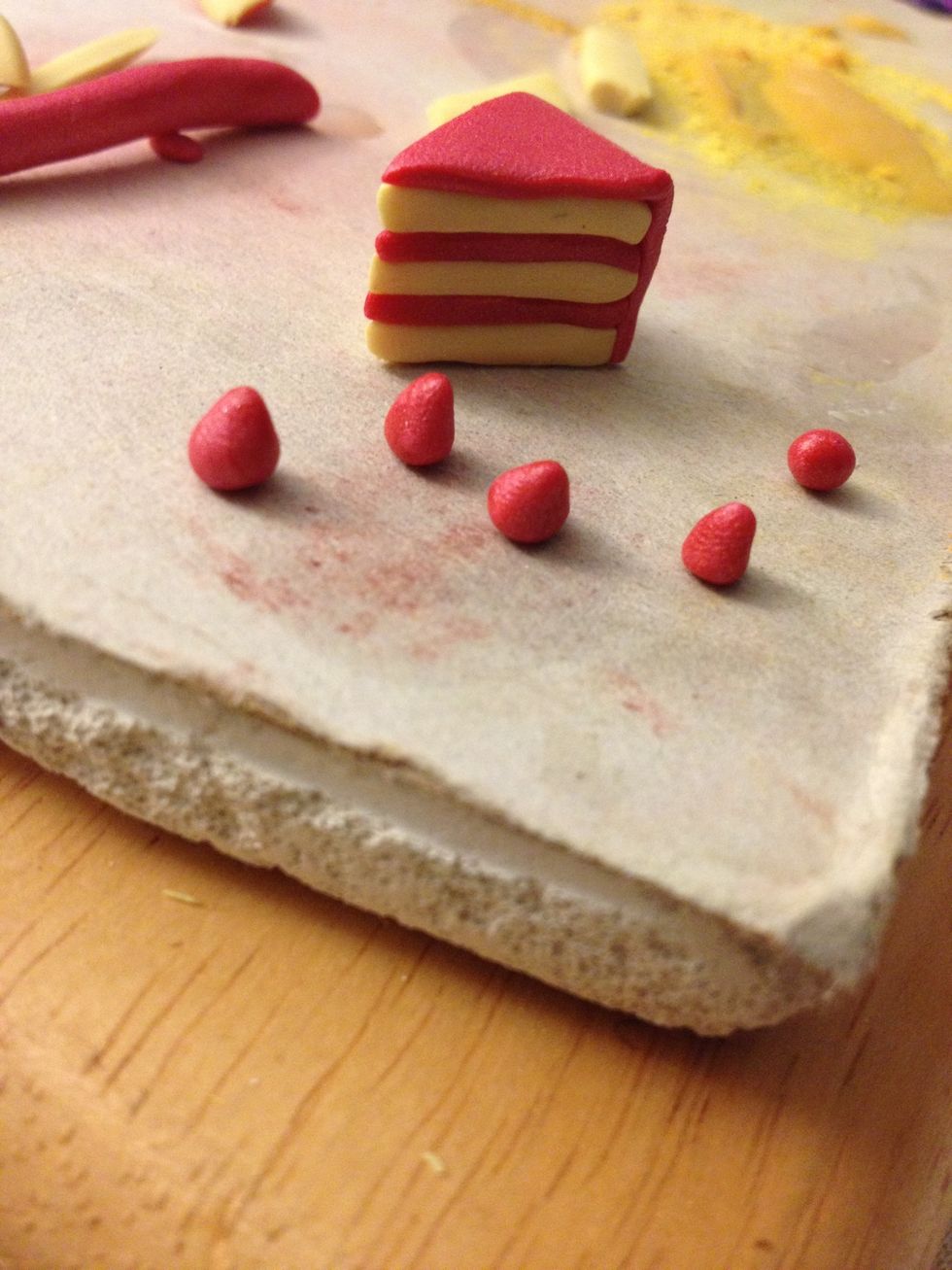 Shape them into cones.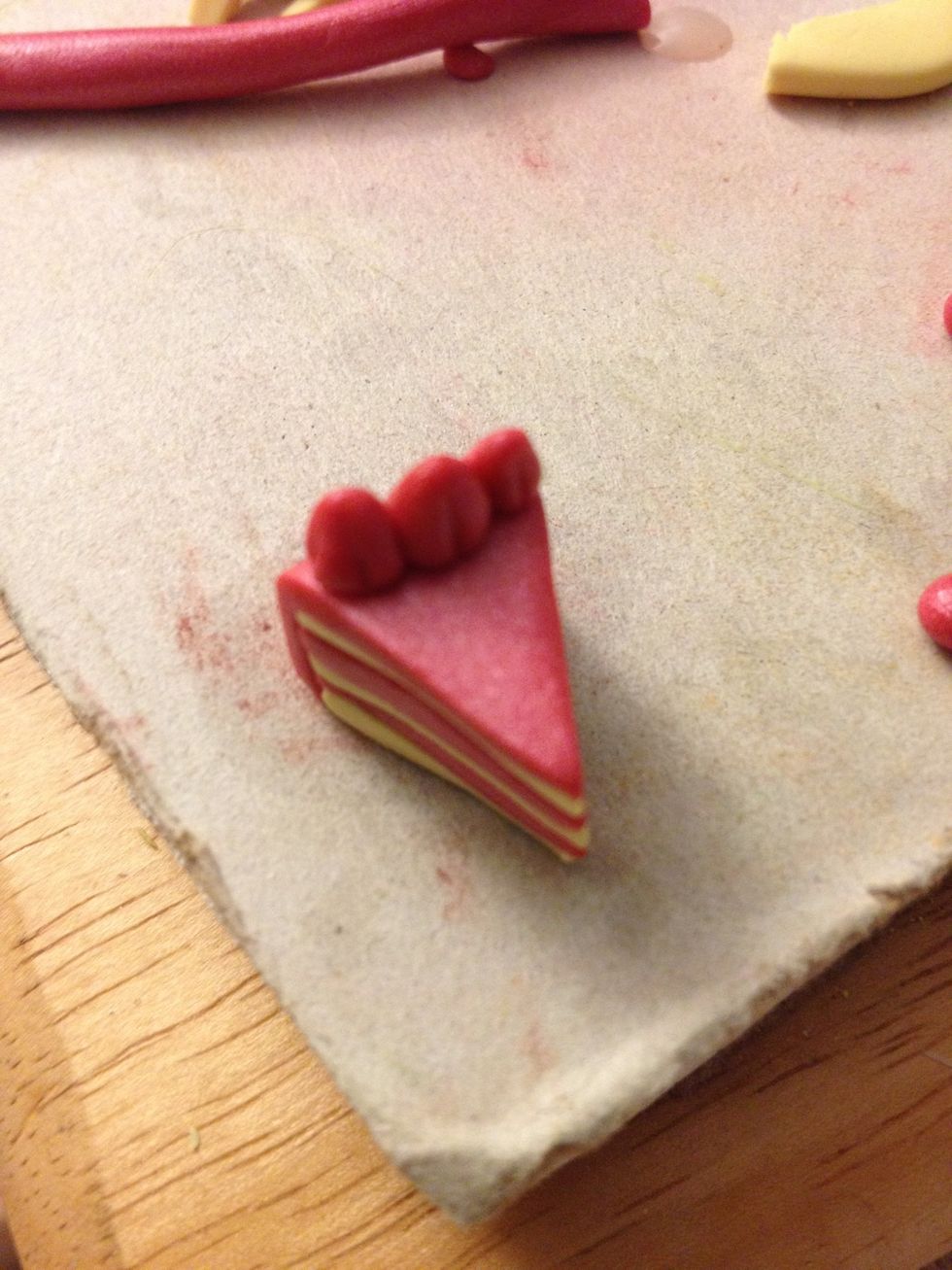 Place them on top of the cake and use the needle tool to add line details to each.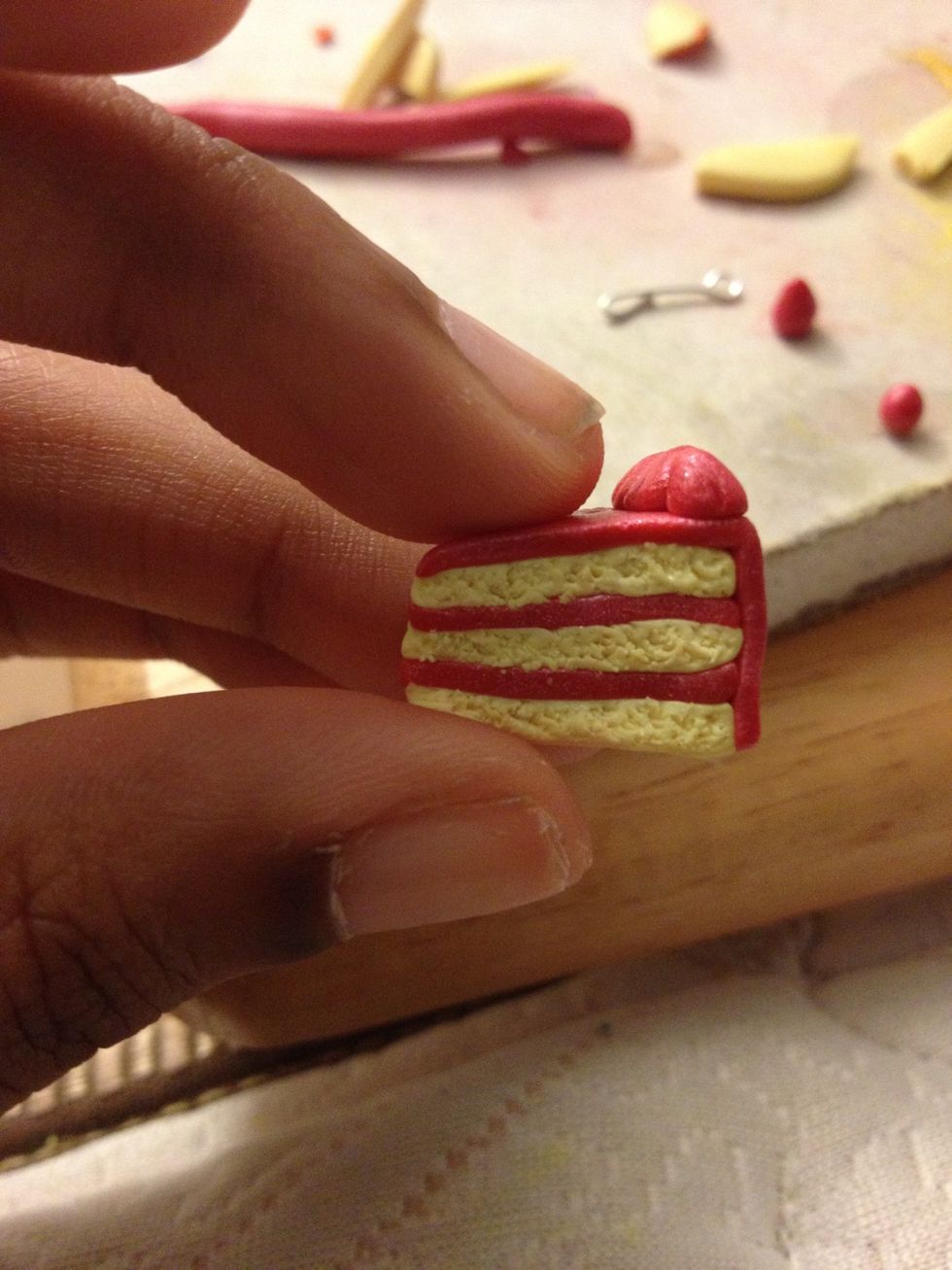 After you're done texturing, bake it according to the clay box's instructions. Read them carefully!
Polymer clay (2 colors)
Exactoknife
Needle tool
Toaster oven