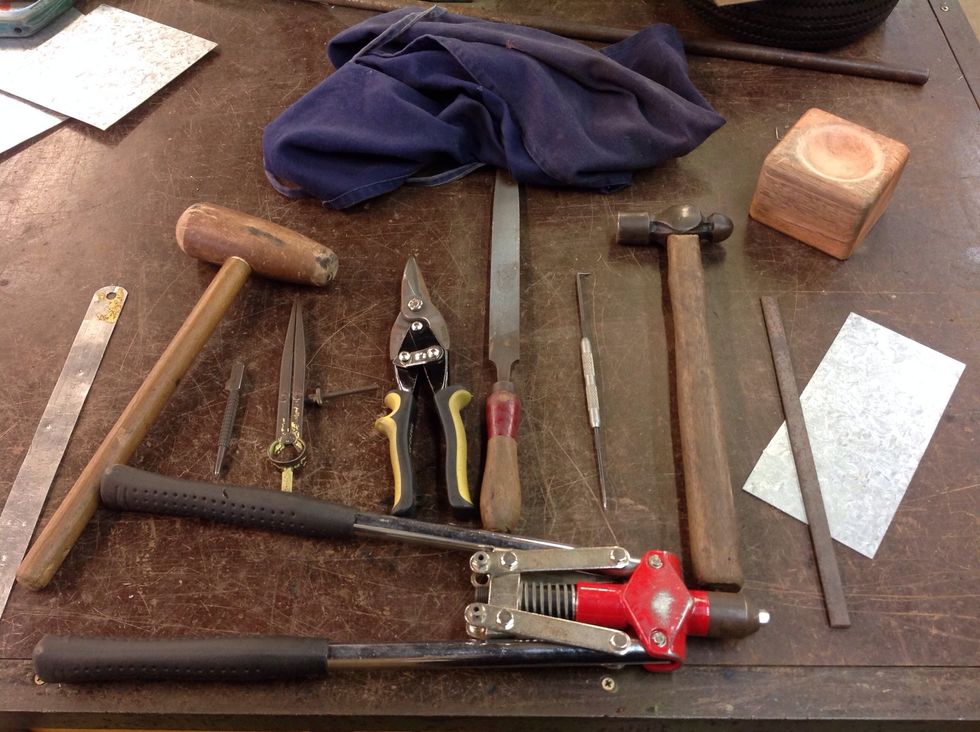 This is what you will need.
First, get a thin bit of metal like this, and get a metal ruler and a scriber, then rule a line on the metal.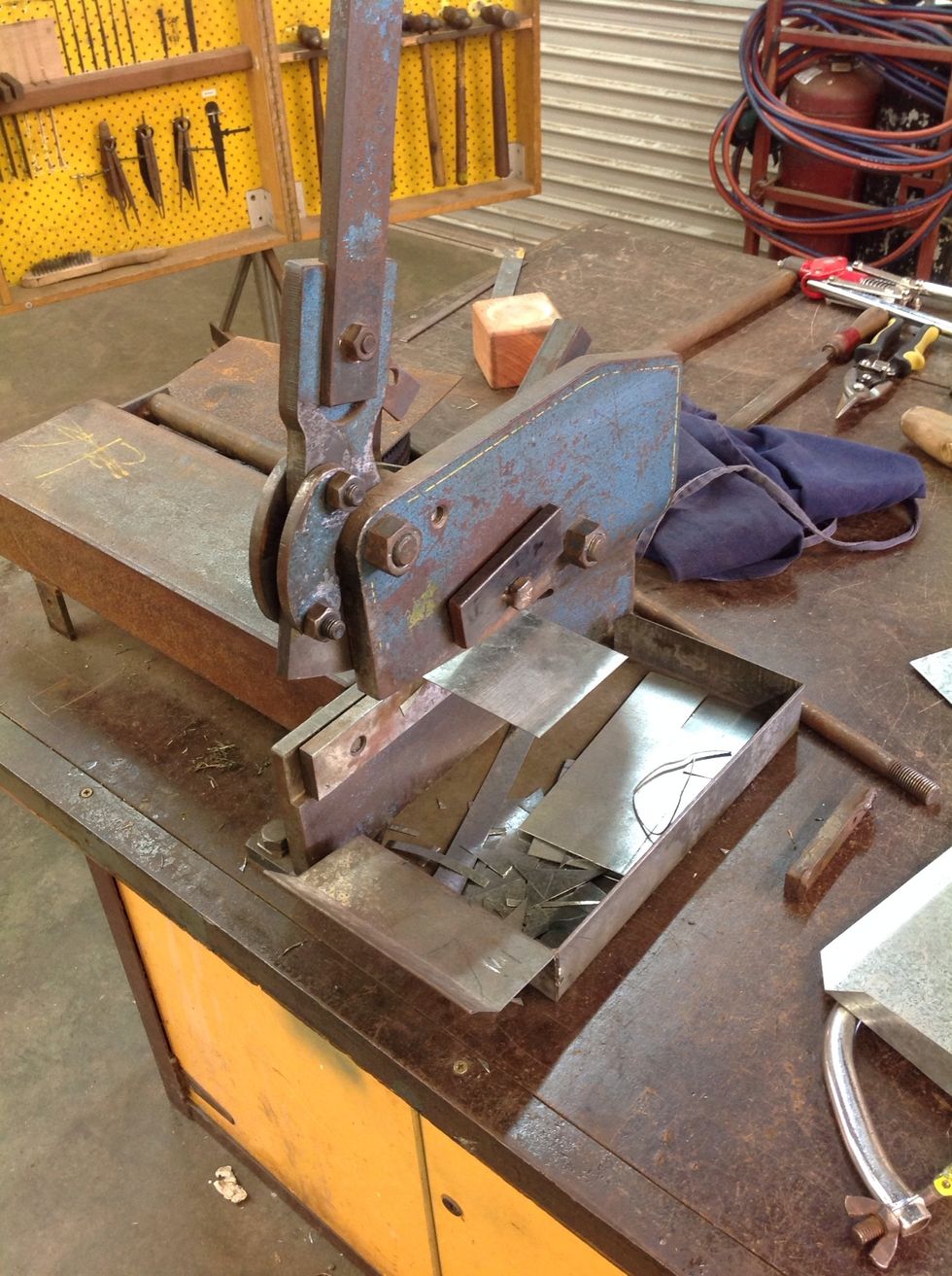 Next, you use this and cut the metal.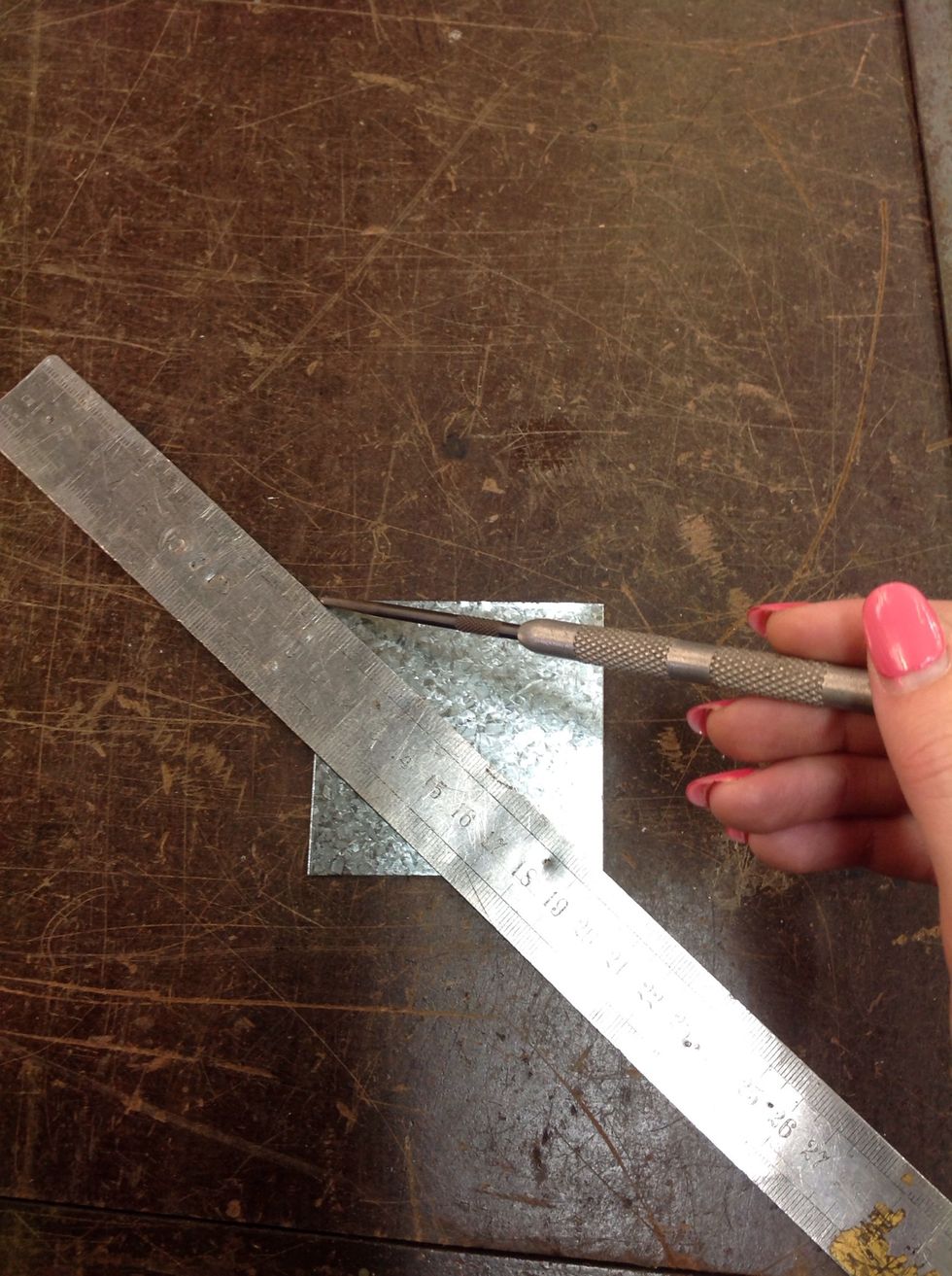 After that, use the metal ruler and the scriber and rule a cross in the square of metal.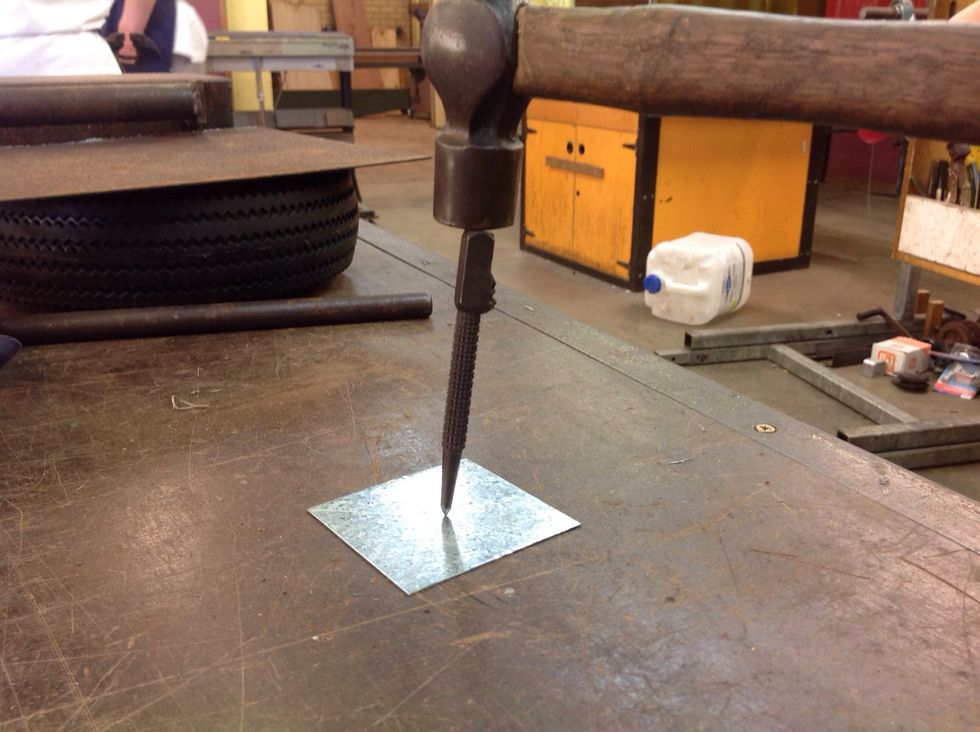 Then get the centre punch and ballpein hammer and then put the centre punch in the middle of the cross, and bang it once with the hammer.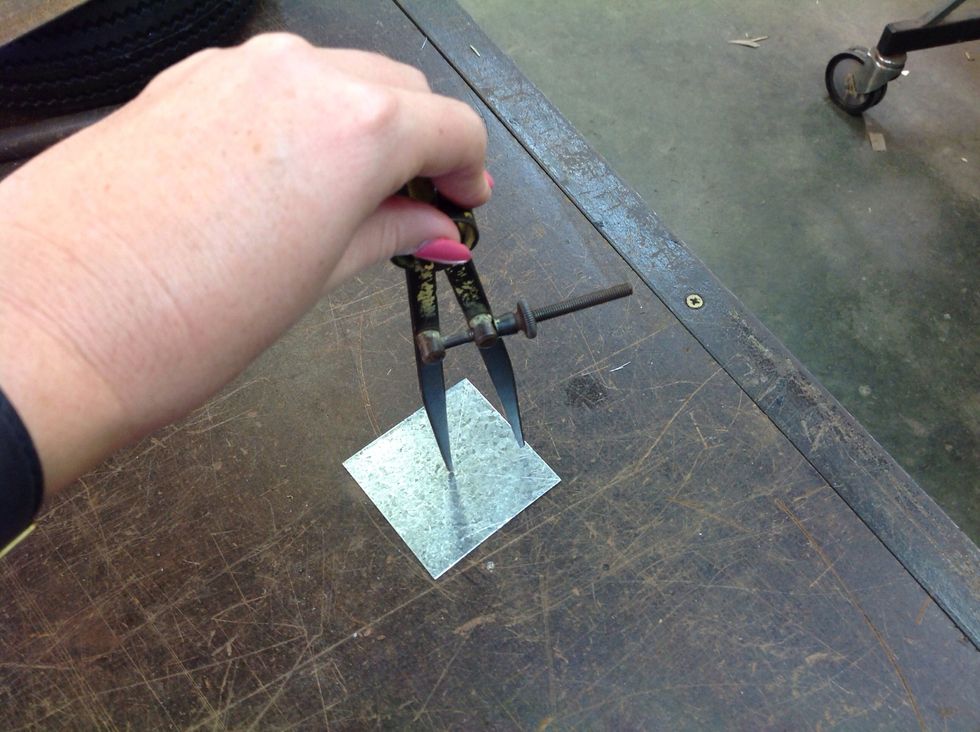 Get the divider and make a circle with it.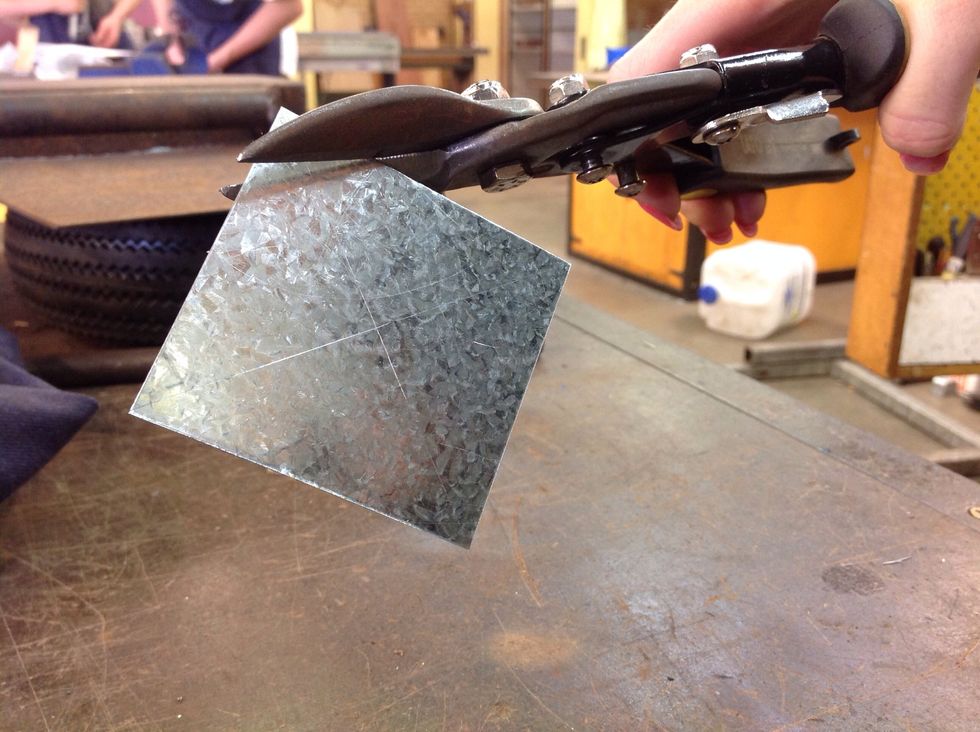 After that get the tin snips and cut the circle into shape.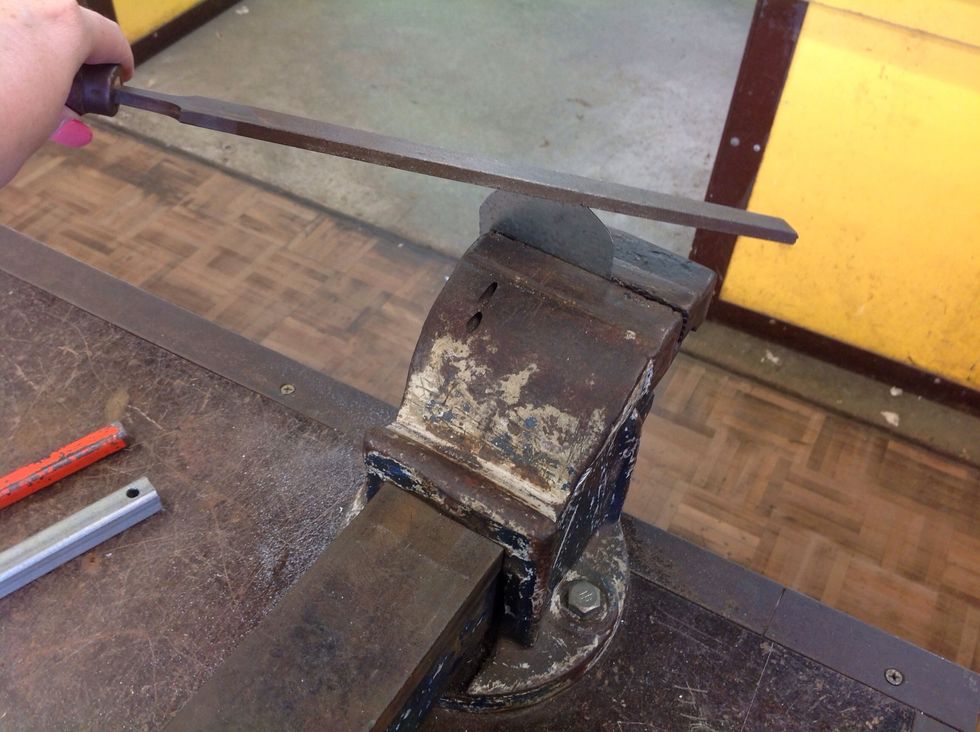 Put the metal in the vice. Get the file and smoothen the circle.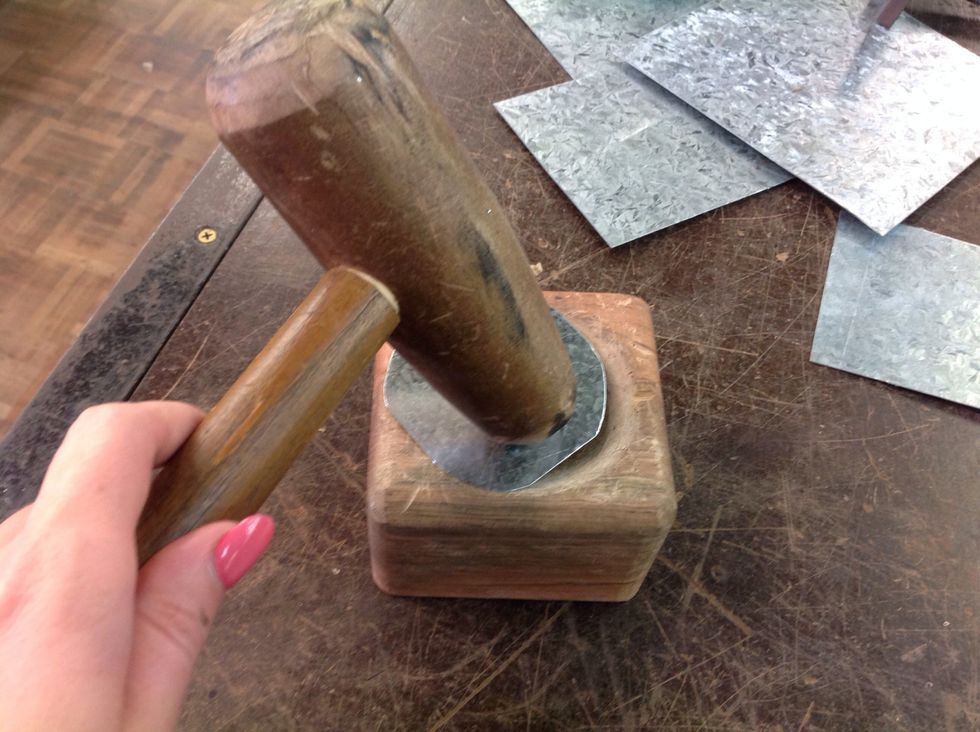 Next get the tinmans hammer and this wood thing with a circle in it and bang it until it is the shape of a wax catcher.
After that get the metal wax catcher and put it in a drill press and drill a hole in it.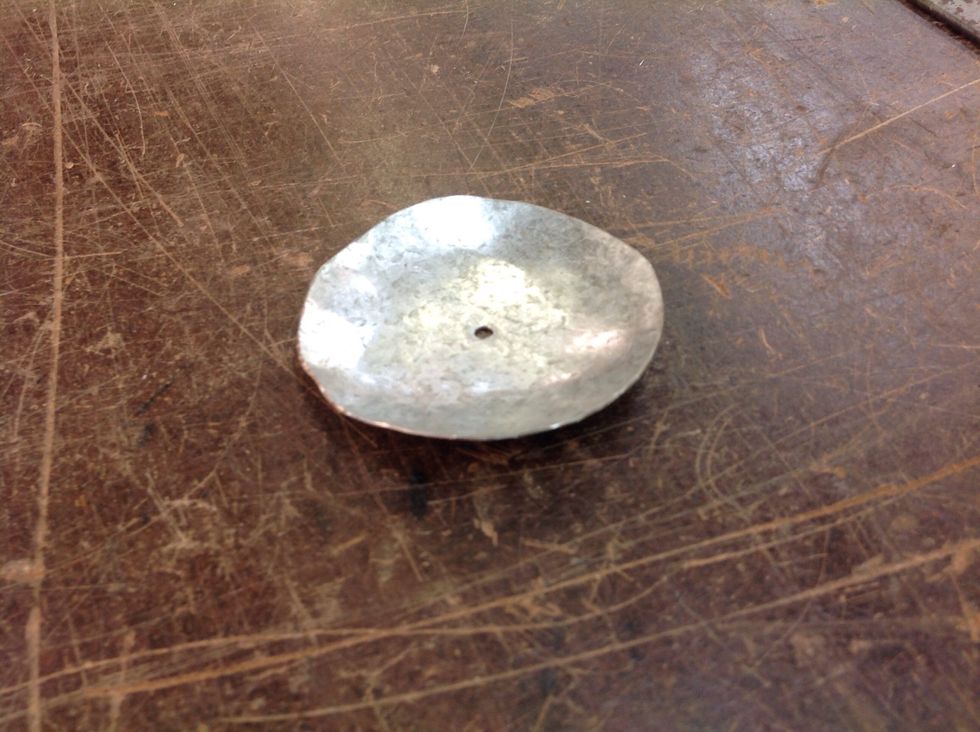 Now you have a hole in the wax catcher.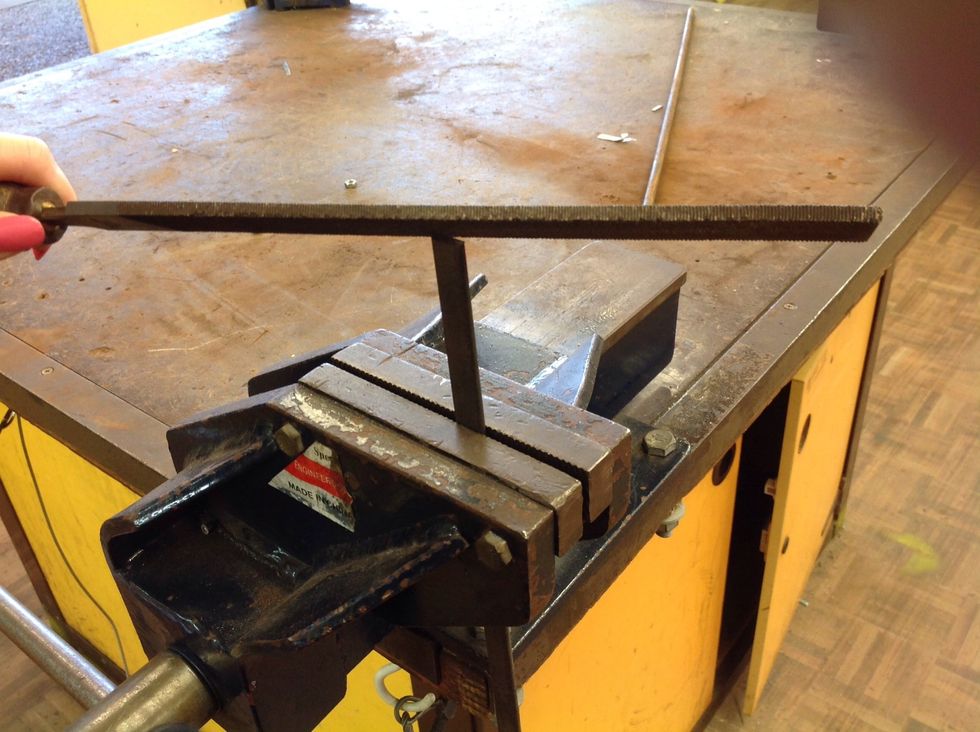 Next get a metal bar an file the ends of it so then it will be smooth.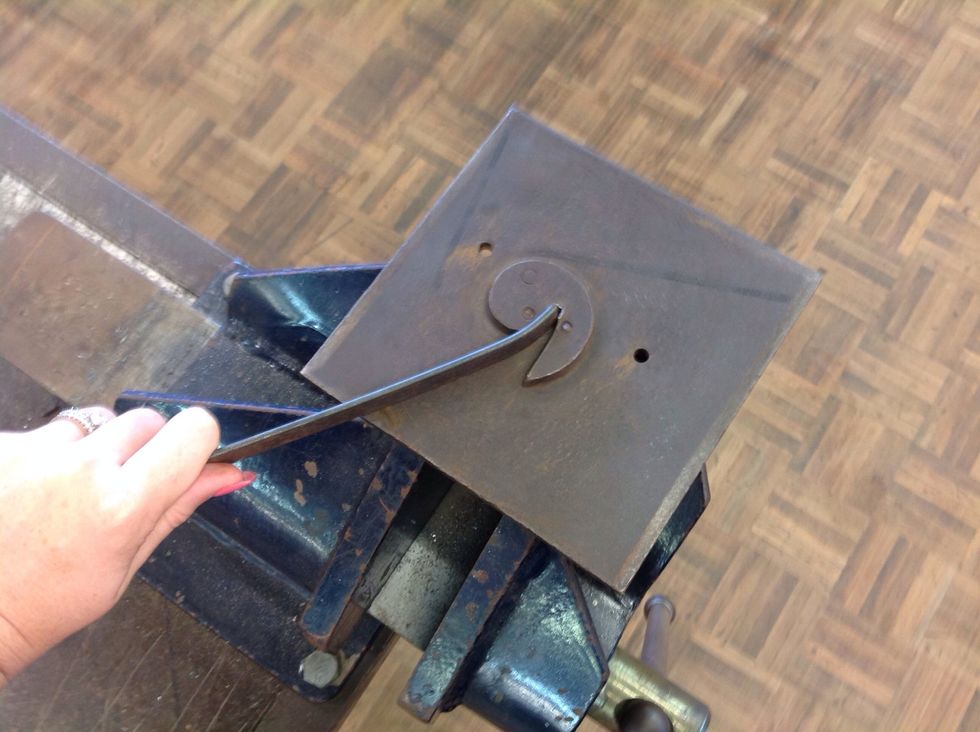 Then get the scroll maker and put the metal bar in the scroll and bend into the shape of a scroll.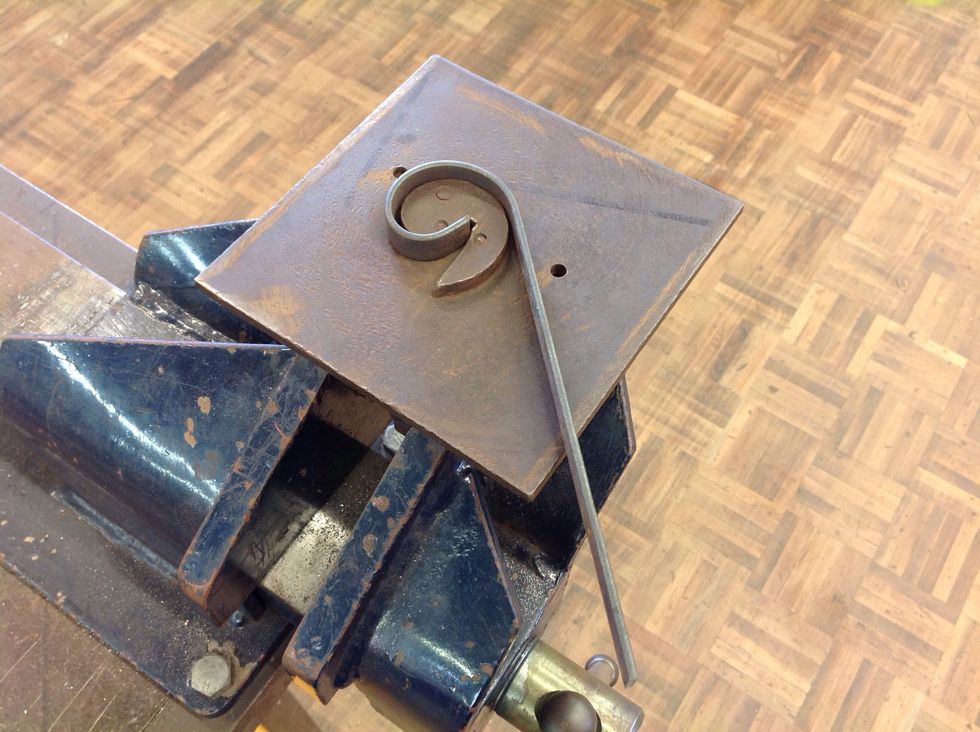 It should bend like this.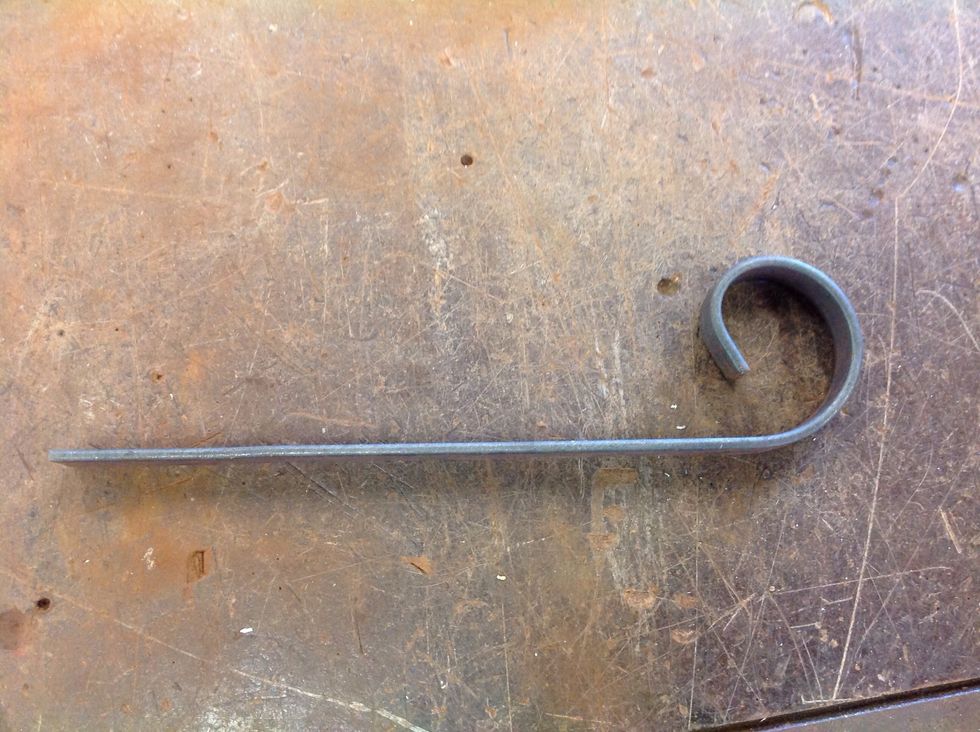 This is what it will look like.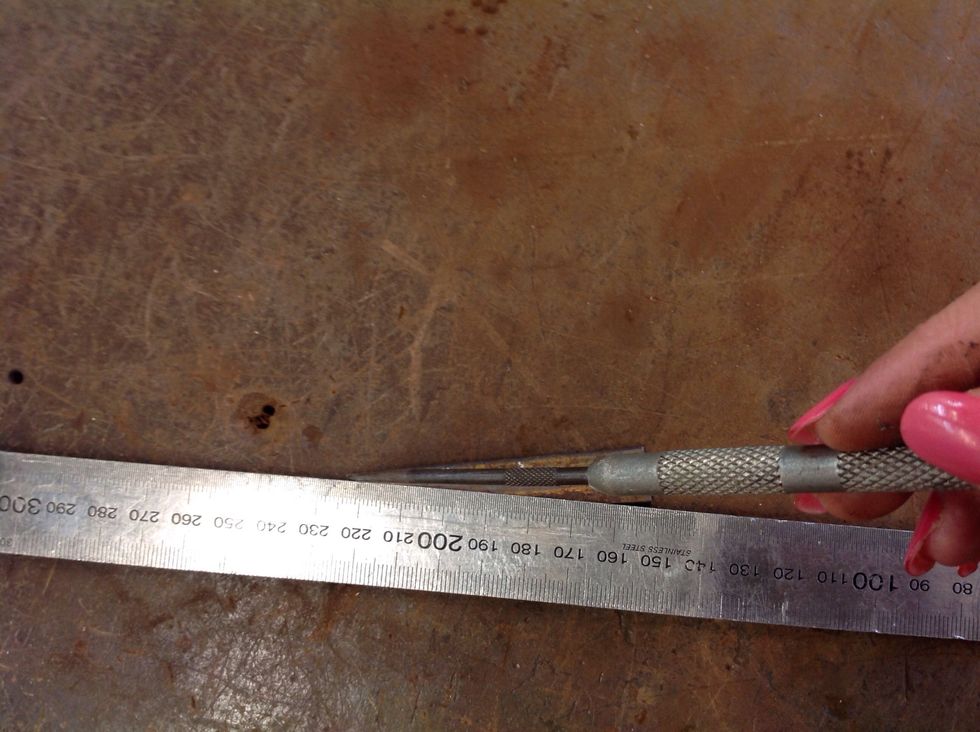 After that get a small metal bar and rule a cross in it.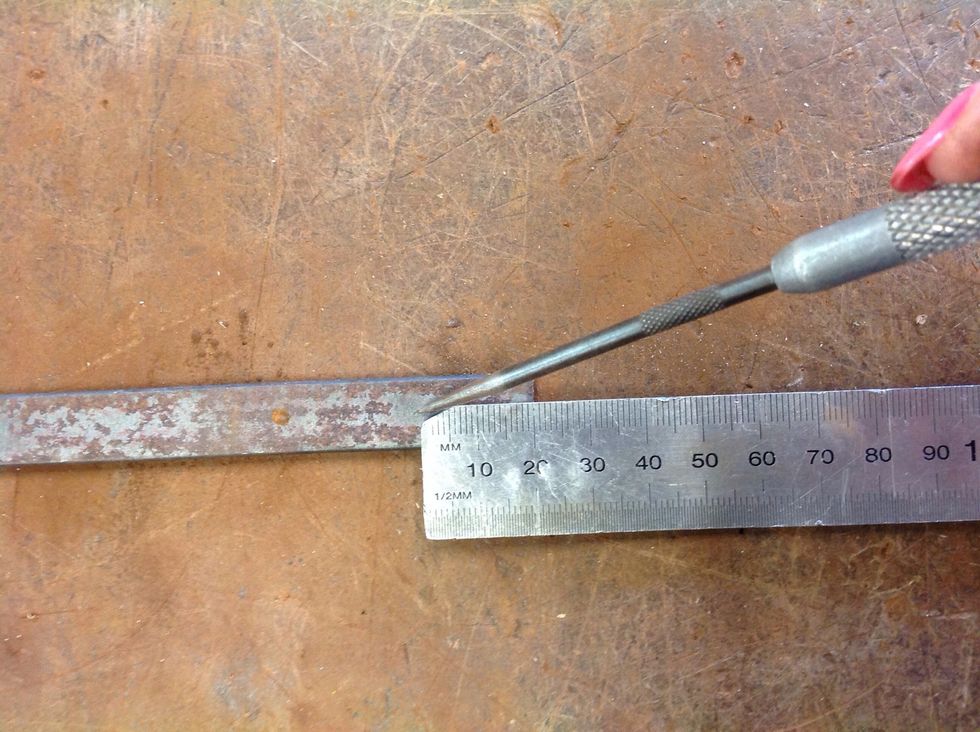 Then rule a cross at the end of the big metal bar.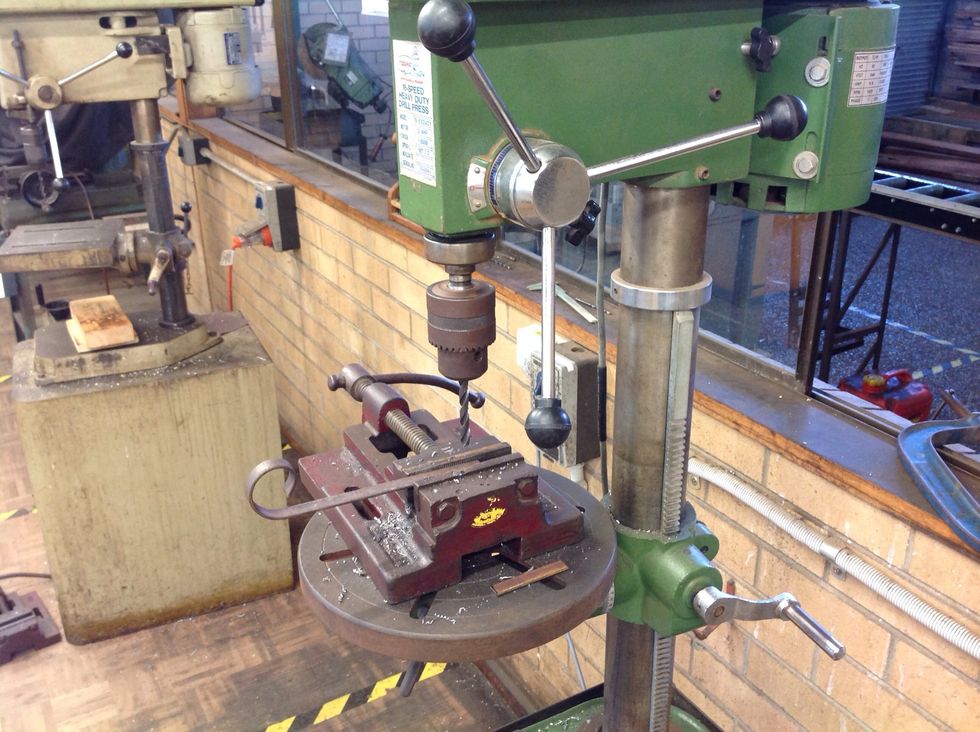 Then put a hole in it with the drill press.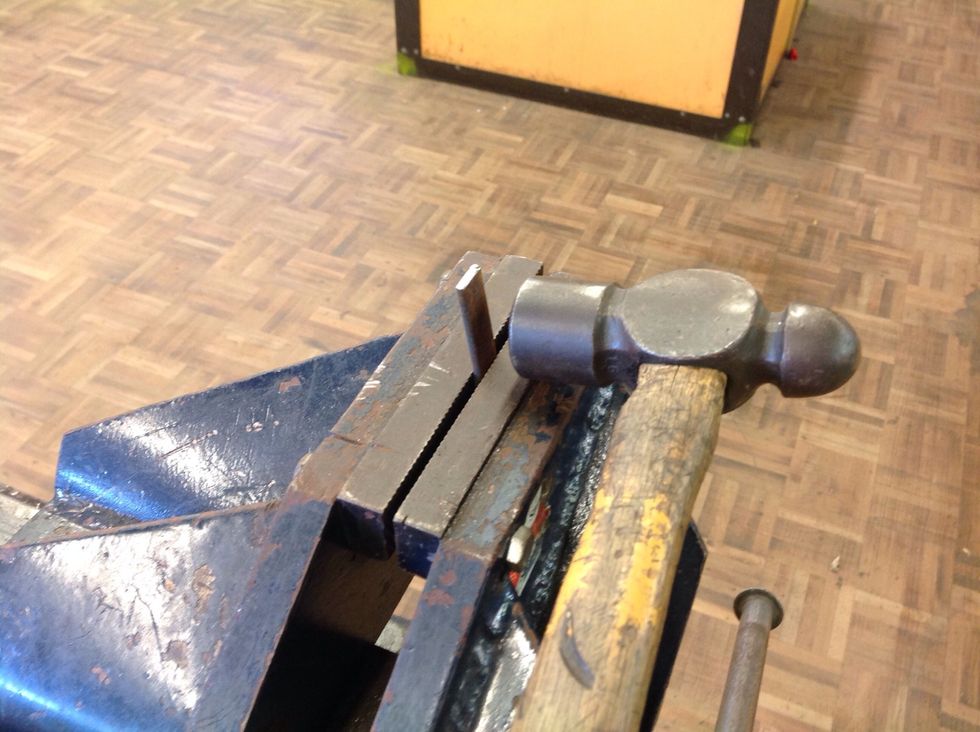 Then bang this with the hammer.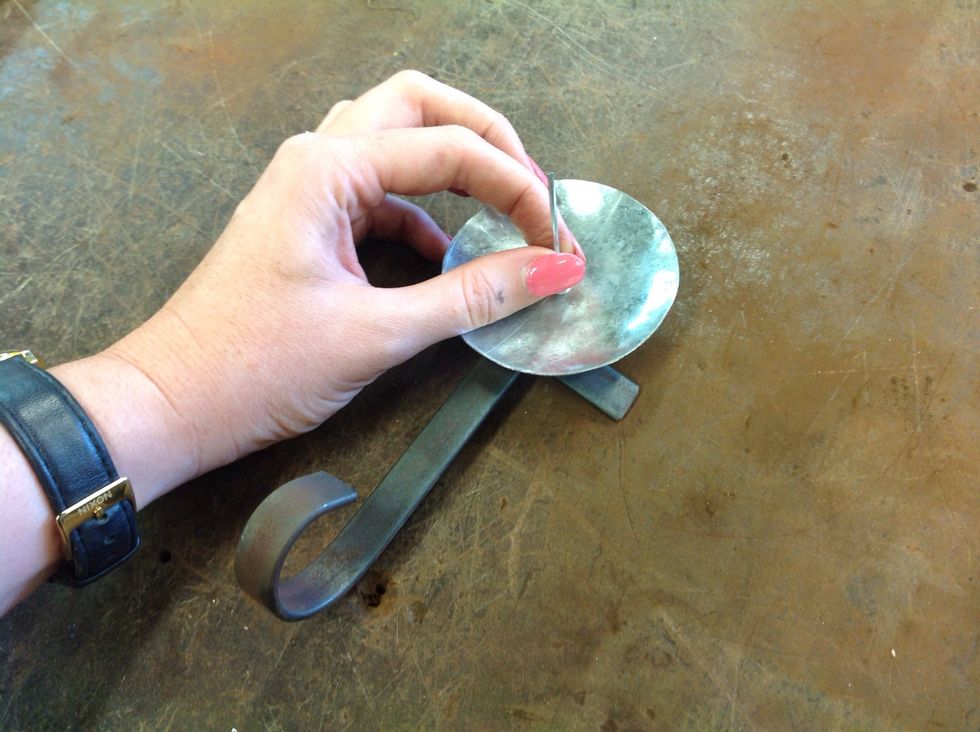 After that put it into shape and put this thing through it.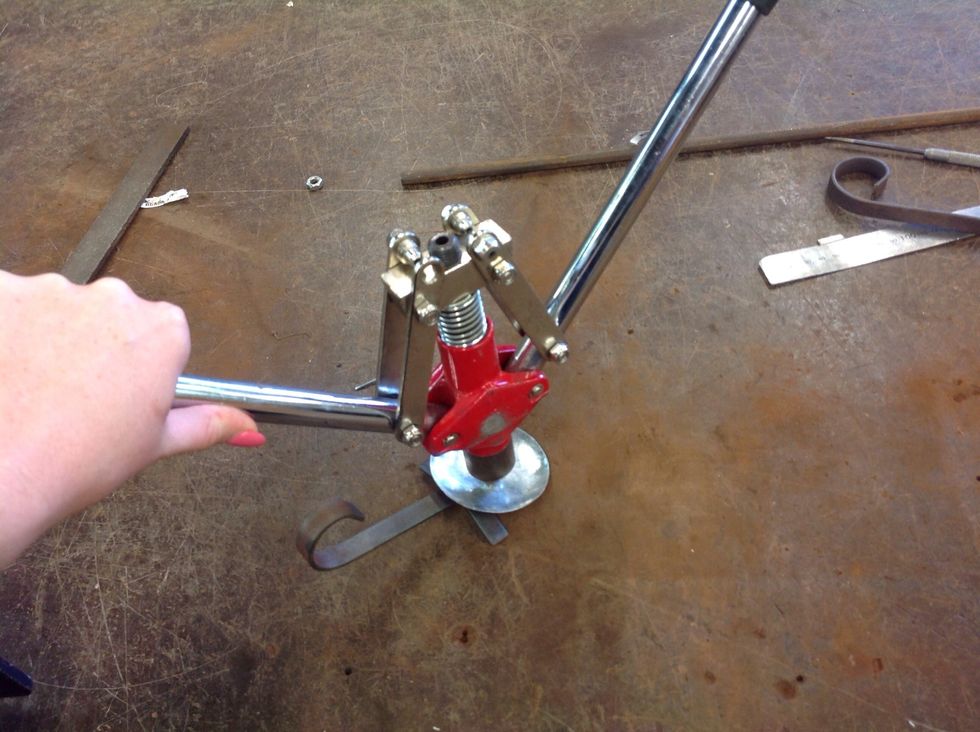 Then pop rivet it.
Scriber
Square
Metal ruler
Centre punch
Ballpein hammer
Hacksaw
Vice
Drill bit
Divider
Tin snips
File
Drill press
Pop rivet gun
Tinmans mallet