In need of a gift? Make a blank album and wrap it all up alongside a PostalPix gift card for a perfect handmade present.
5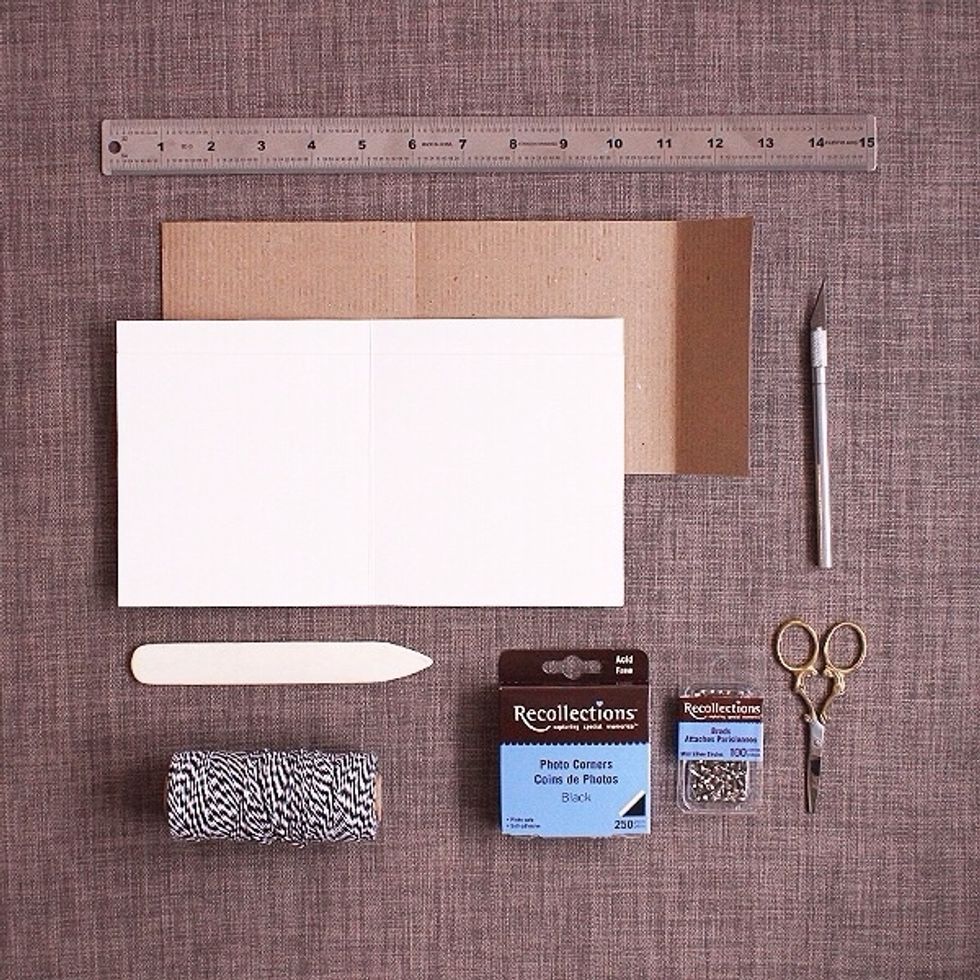 A glance at the supplies used in this DIY.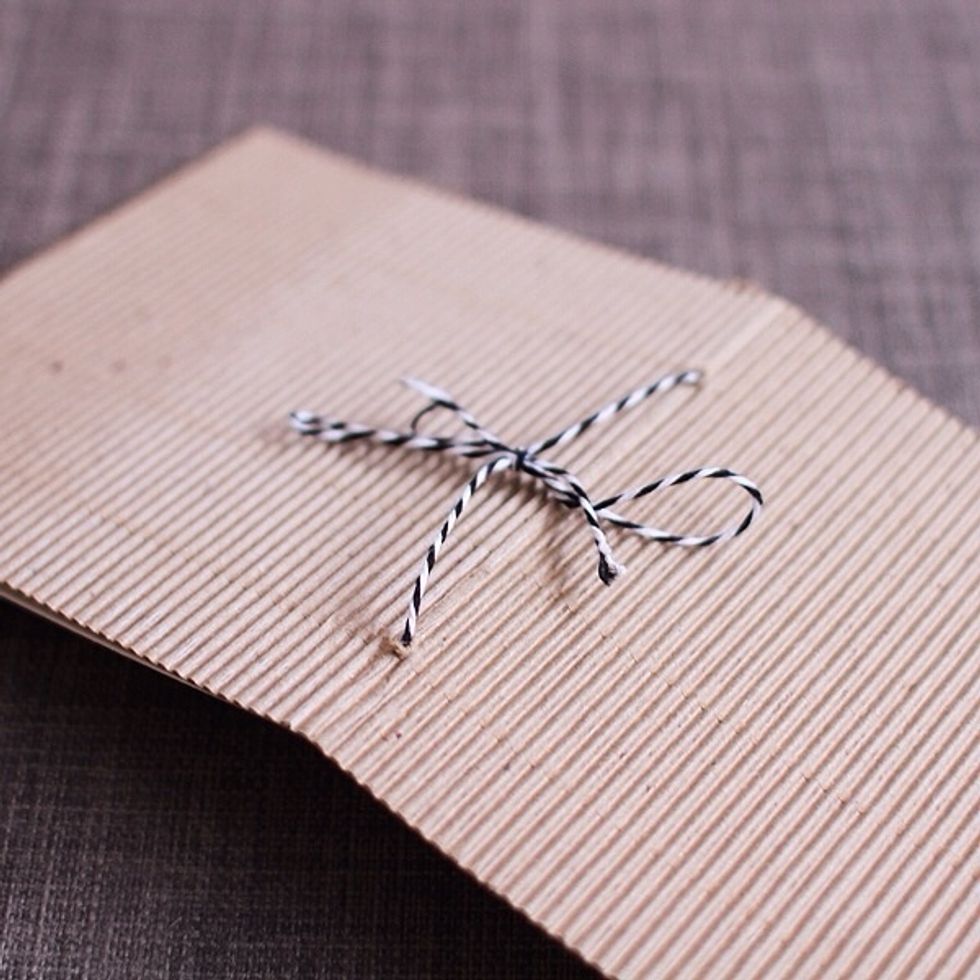 Trim the cardboard paper down to be 12″ x 5″. This makes 2 covers w/ 1 piece of 12×12 cardboard. Fold it at the 5″ mark & again at the 10″ mark. The 2″ flap will fold over to make it a matchbook.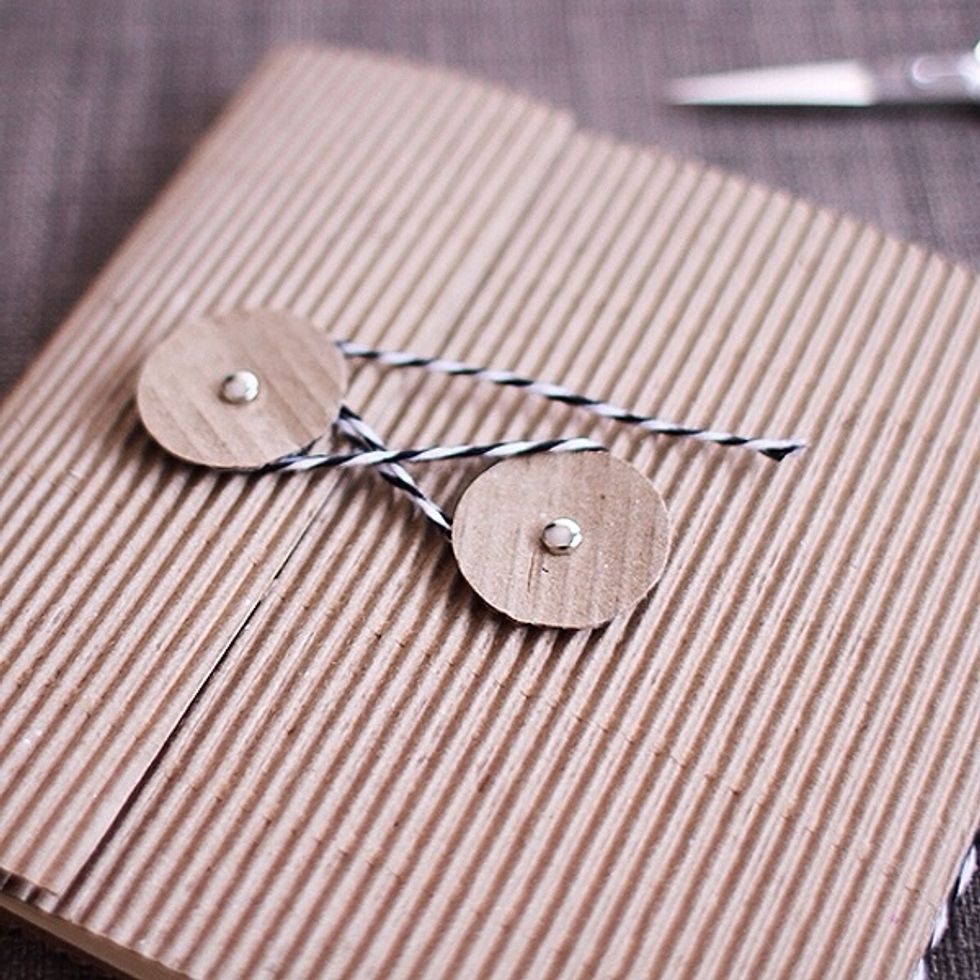 Cut the extra cardboard paper into a circle to use for the rings outside of the album. Trim down the inside pages to be 10″ x 5″.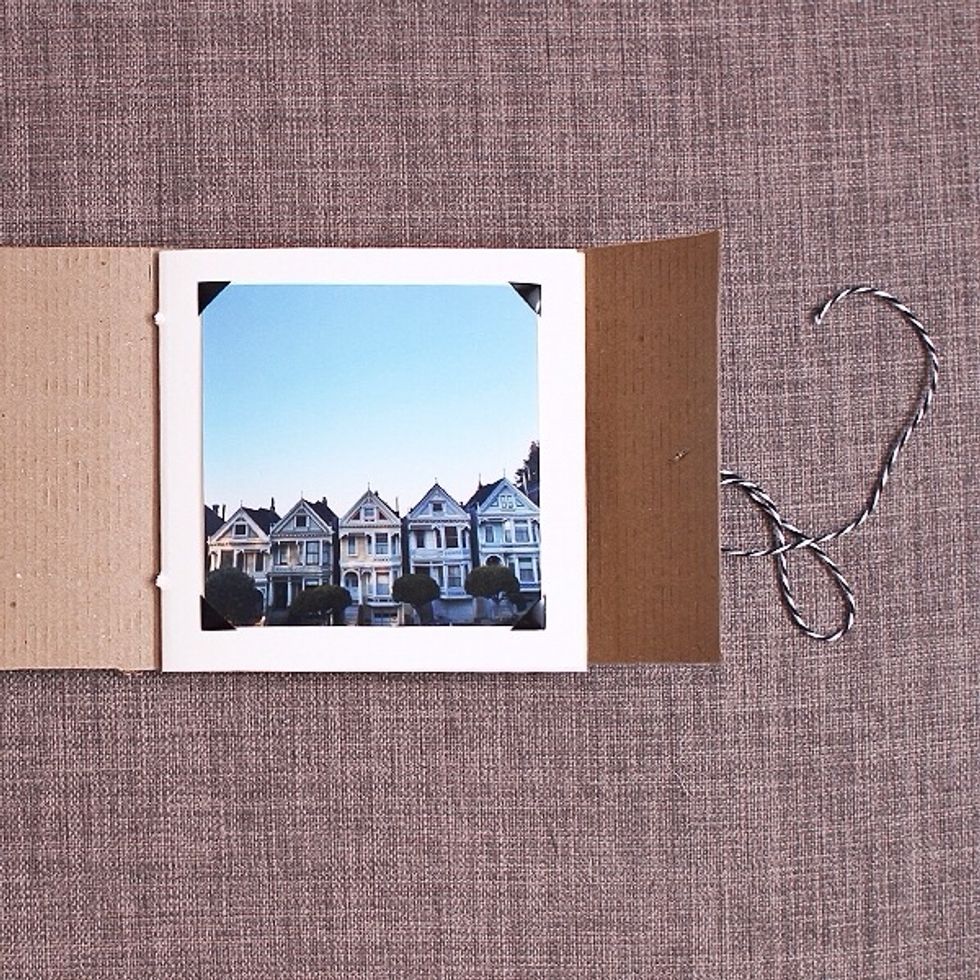 Line up the inside pages with the cardboard paper. Use a needle or something sharp to make 2 holes in the center of inside pages and the cardboard paper. Take the twine to tie it all together.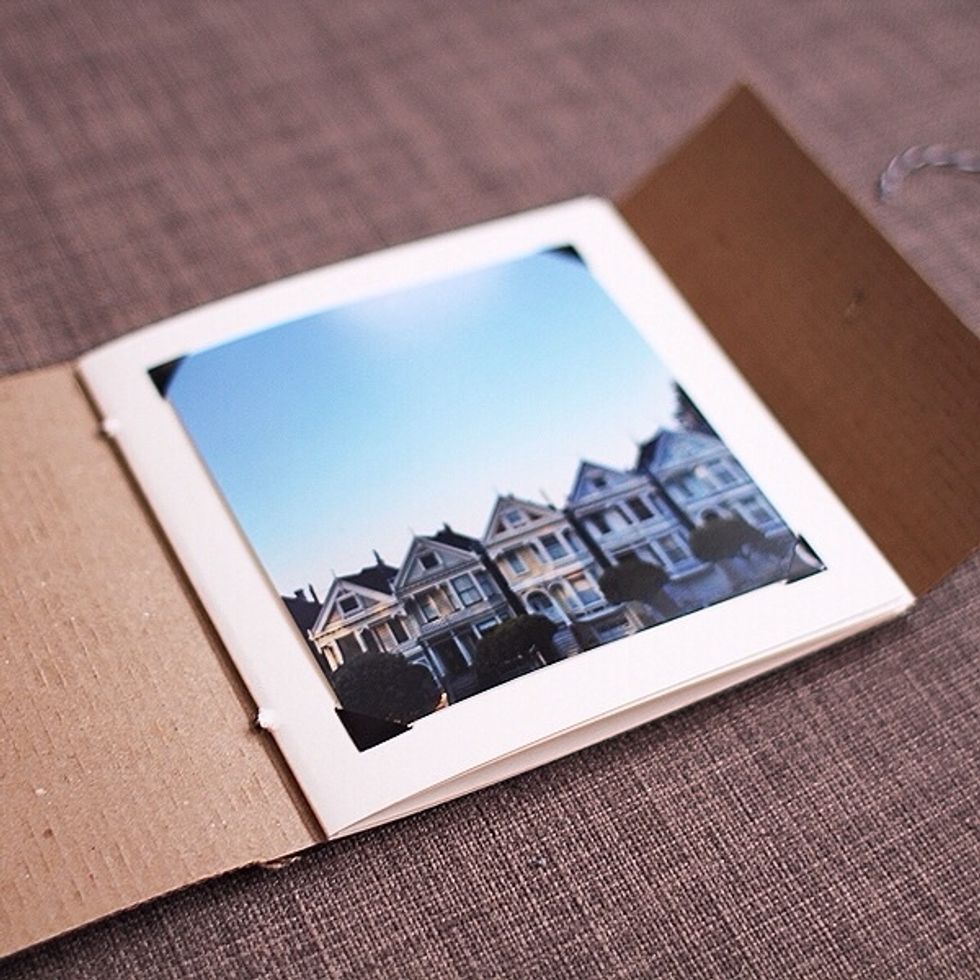 Making this project with kids? Skip the previous step & staple it down! Use the brad to adhere the circles in the front flap & towards the center of the cover. Attach twine to open & close the flap.
4x4 PostalPix prints
Scissors
12x12 corrugated cardboard
Brads
Photo corners
Twine
X-actor knife
Cardstock paper