How to make a mini liquor bouquet
Great Valentine's Day gift for guys. Super easy and quick to make!
10582
The great thing about these bouquets are that they're totally customizable and can be made for all occasions! So experiment with different decorations/snacks/bottles of liquors!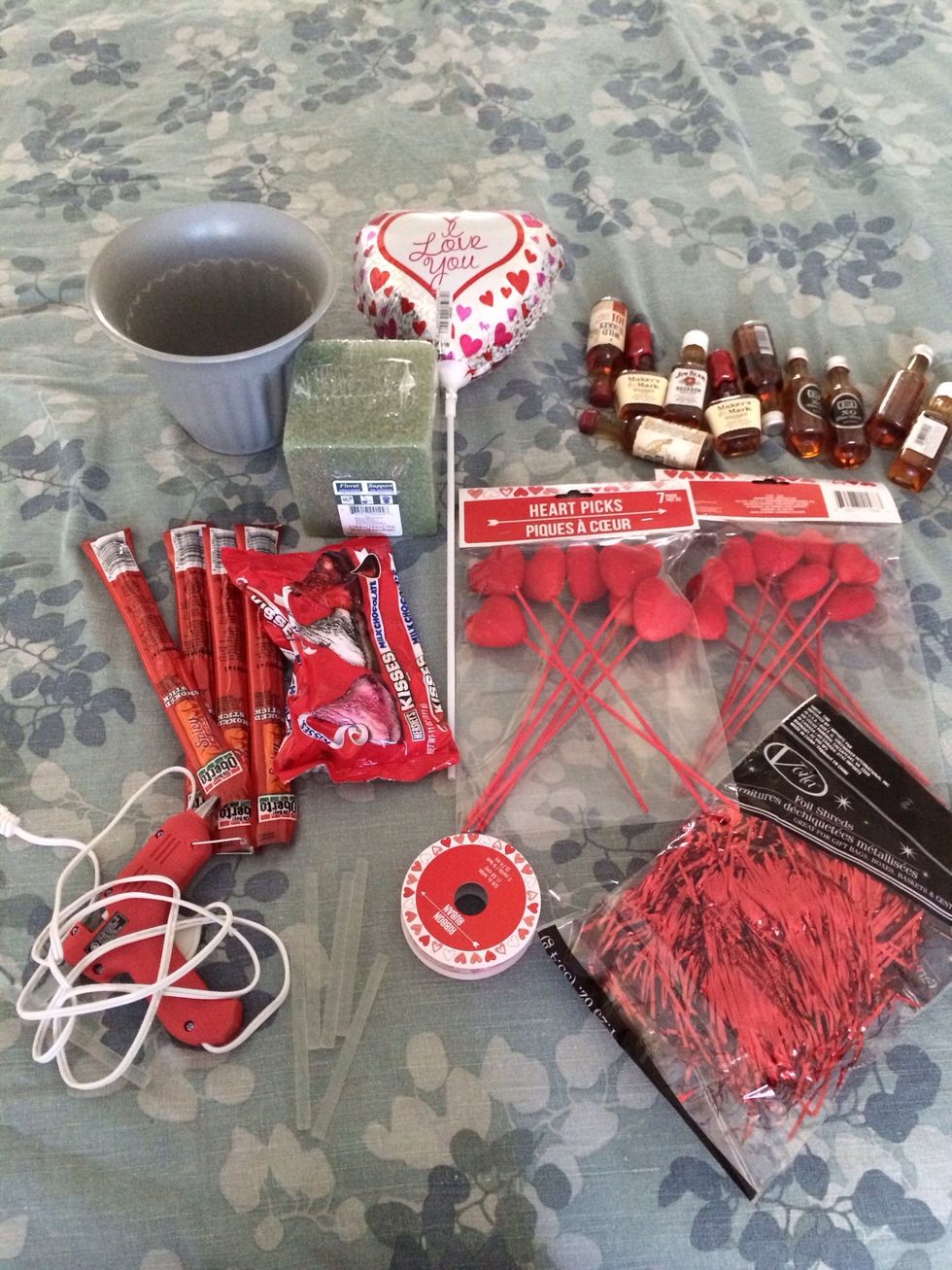 Gather your supplies. I've chosen to use: 10 mini liquor bottles(whiskeys and brandys), 4 beef jerky sticks, 1 balloon, Heart sticks, Plastic flower pot, Styrofoam, Red foil streamers, and ribbon.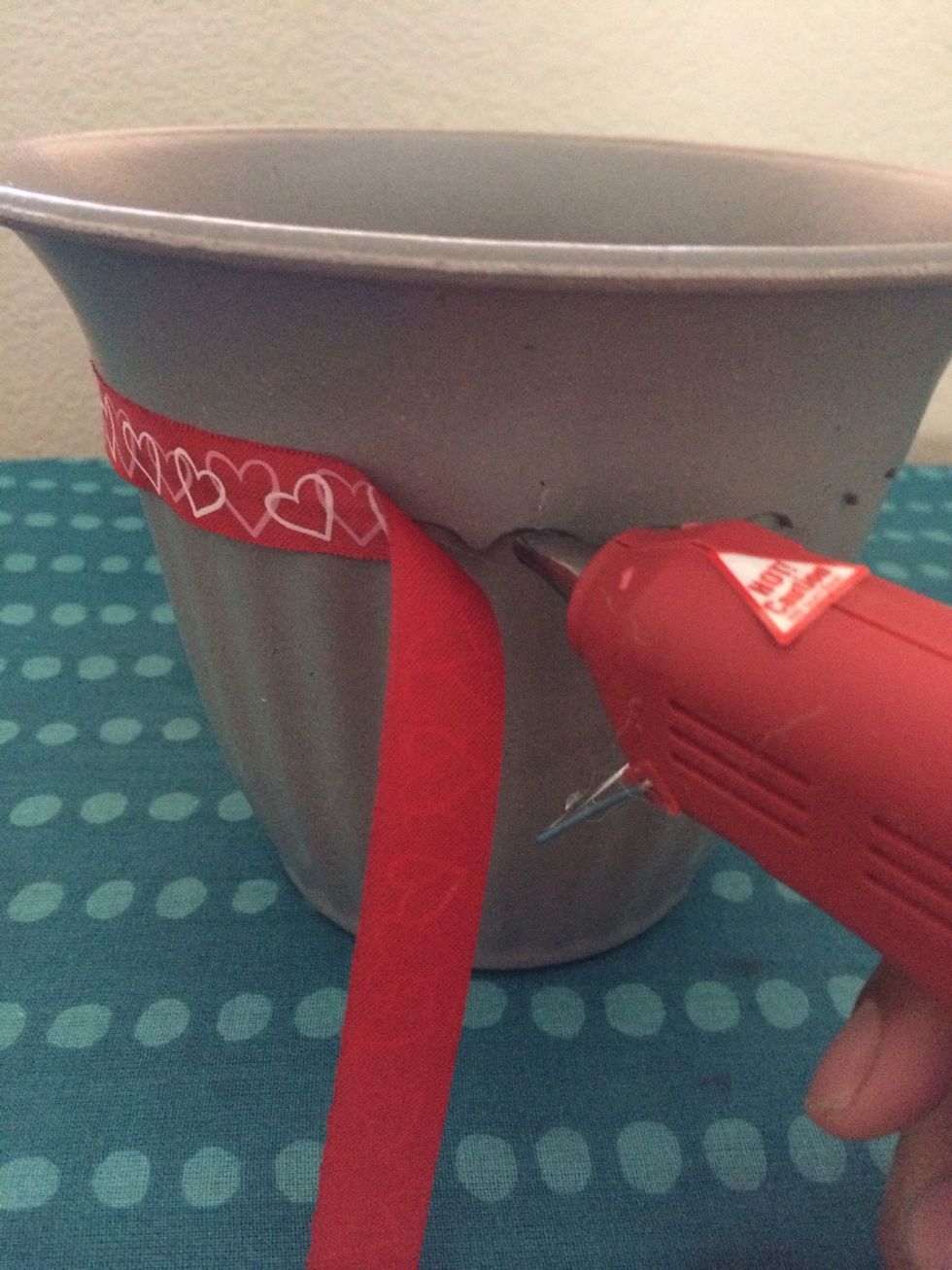 Hot glue ribbon to flower pot.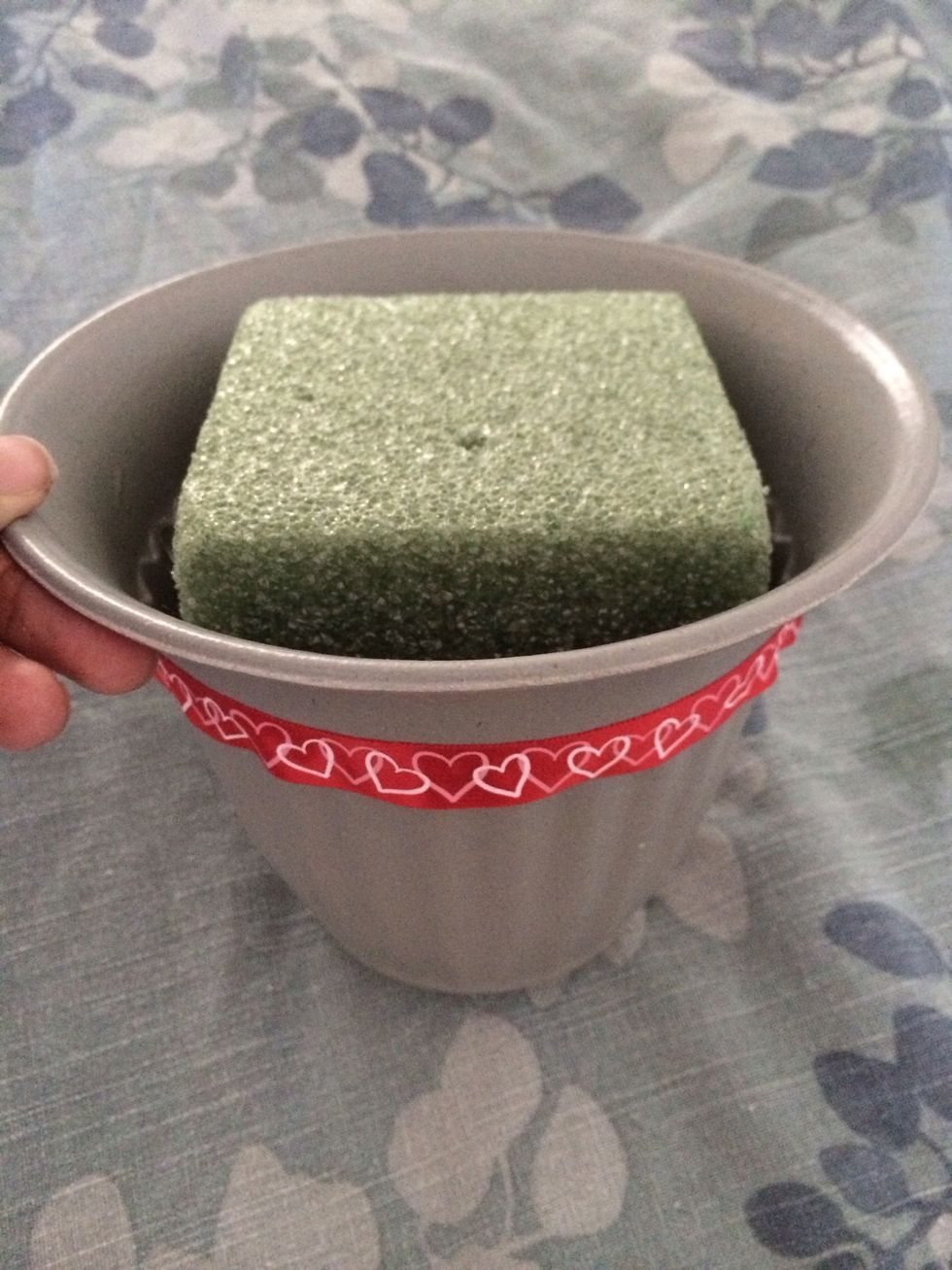 Place styrofoam inside flower pot. You may need to cut the styrofoam to make it fit.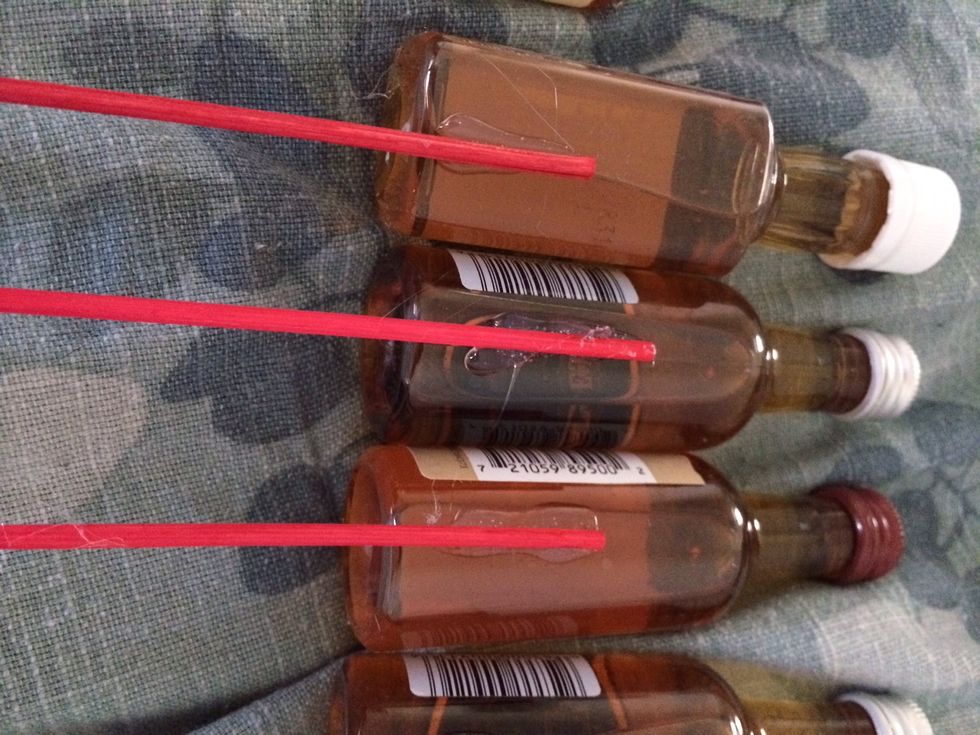 Hot glue wooden sticks to the back of the mini liquor bottles. Don't worry if the bottles are plastic, they shouldn't melt.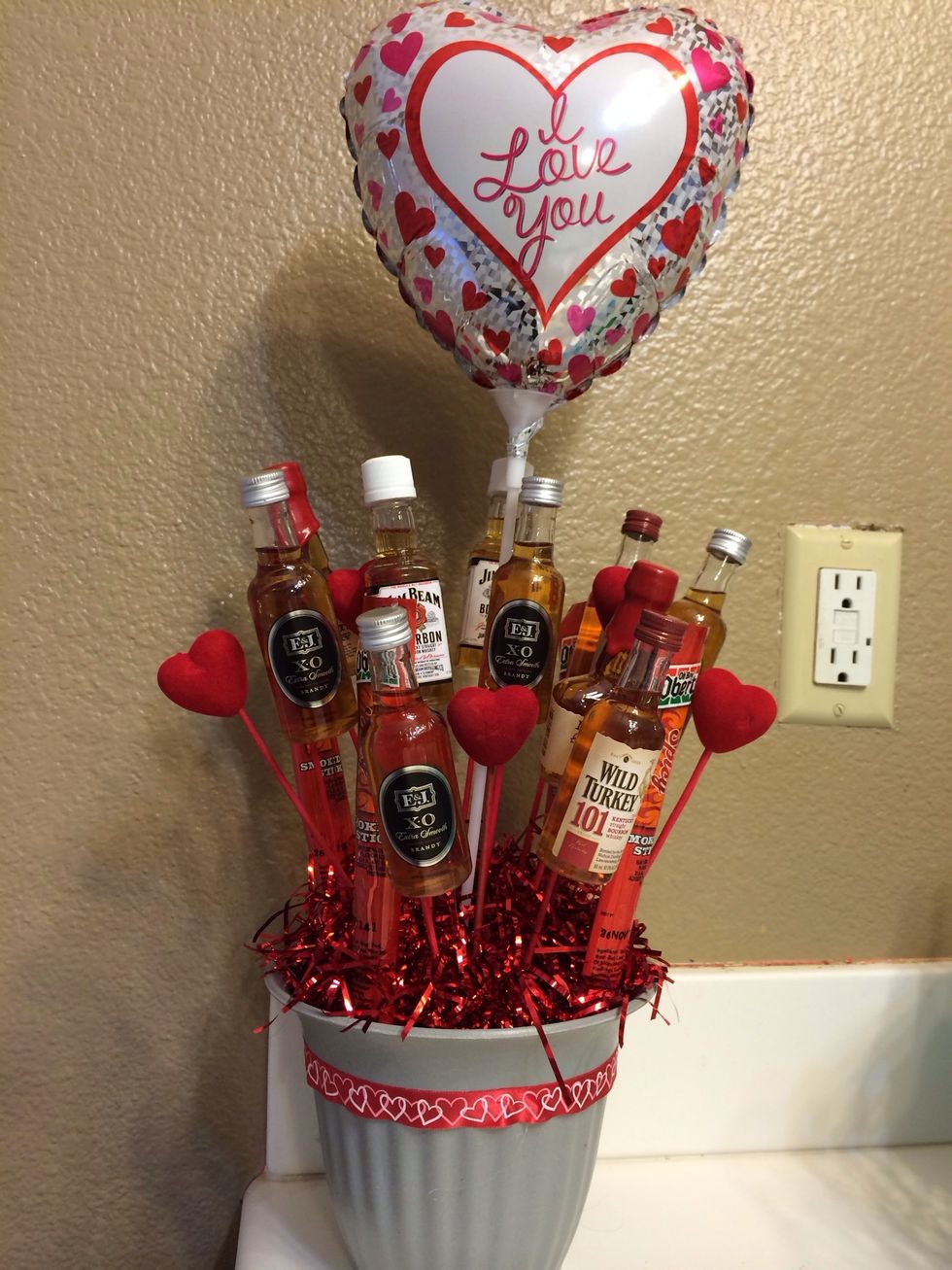 Arrange your items the way you want them in the styrofoam then cover with confetti/foil streamers and all done!
Play around with different heights of the bottles until you reach the desired effect. Remember you're trying to make it look like a bouquet. Have fun!
Mini Liquor Bottles
Basket/Flower pot/Container
Wooden sticks/Popcicle sticks
Hot glue gun
Confetti
Snacks/Candy(optional)
Ribbon
Styrofoam