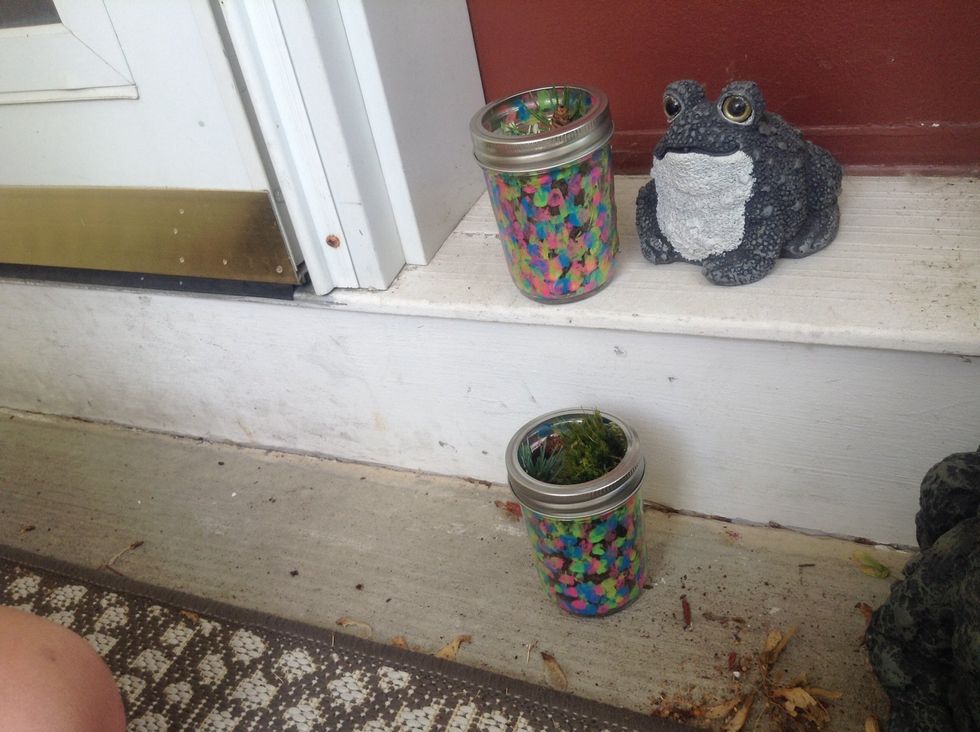 These are the first two we made and we thought they were super cute so we decided to show u guys how to do it! 😛
That's what the inside looks like 😄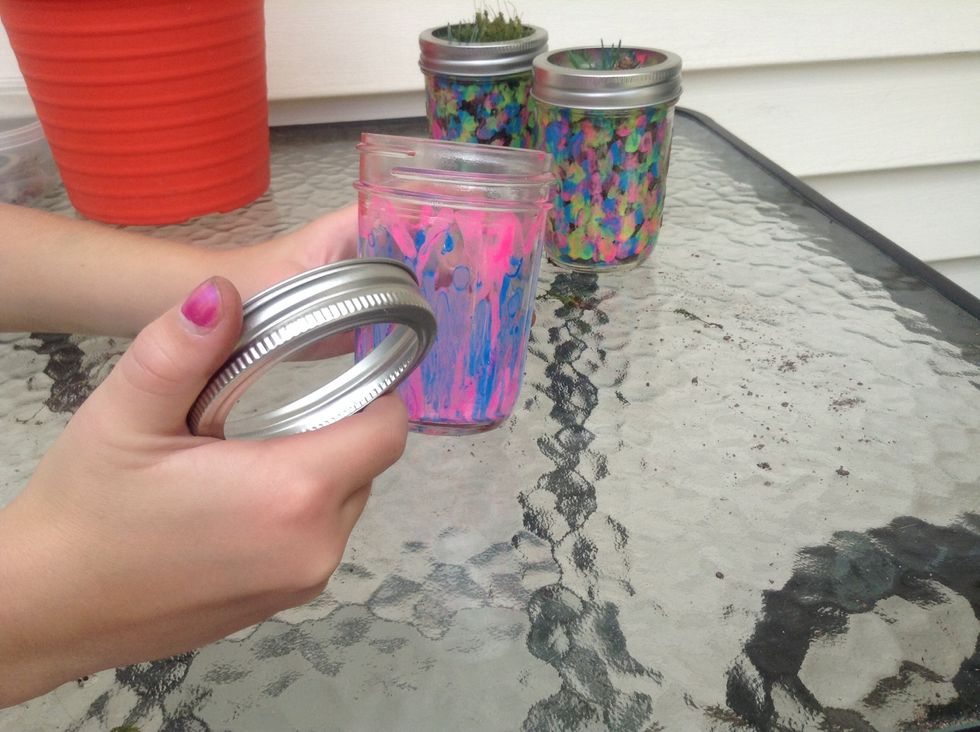 Start by finding a Mason jar (optional: paint the inside) and taking off the top.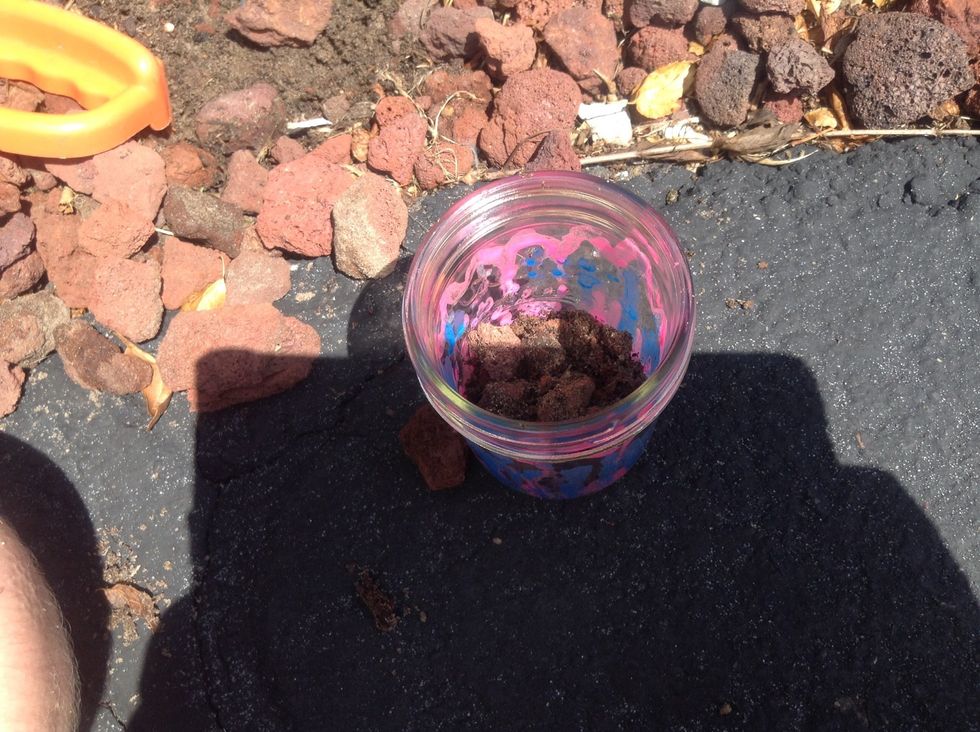 Fill the jar with dirt, rocks, and whatever.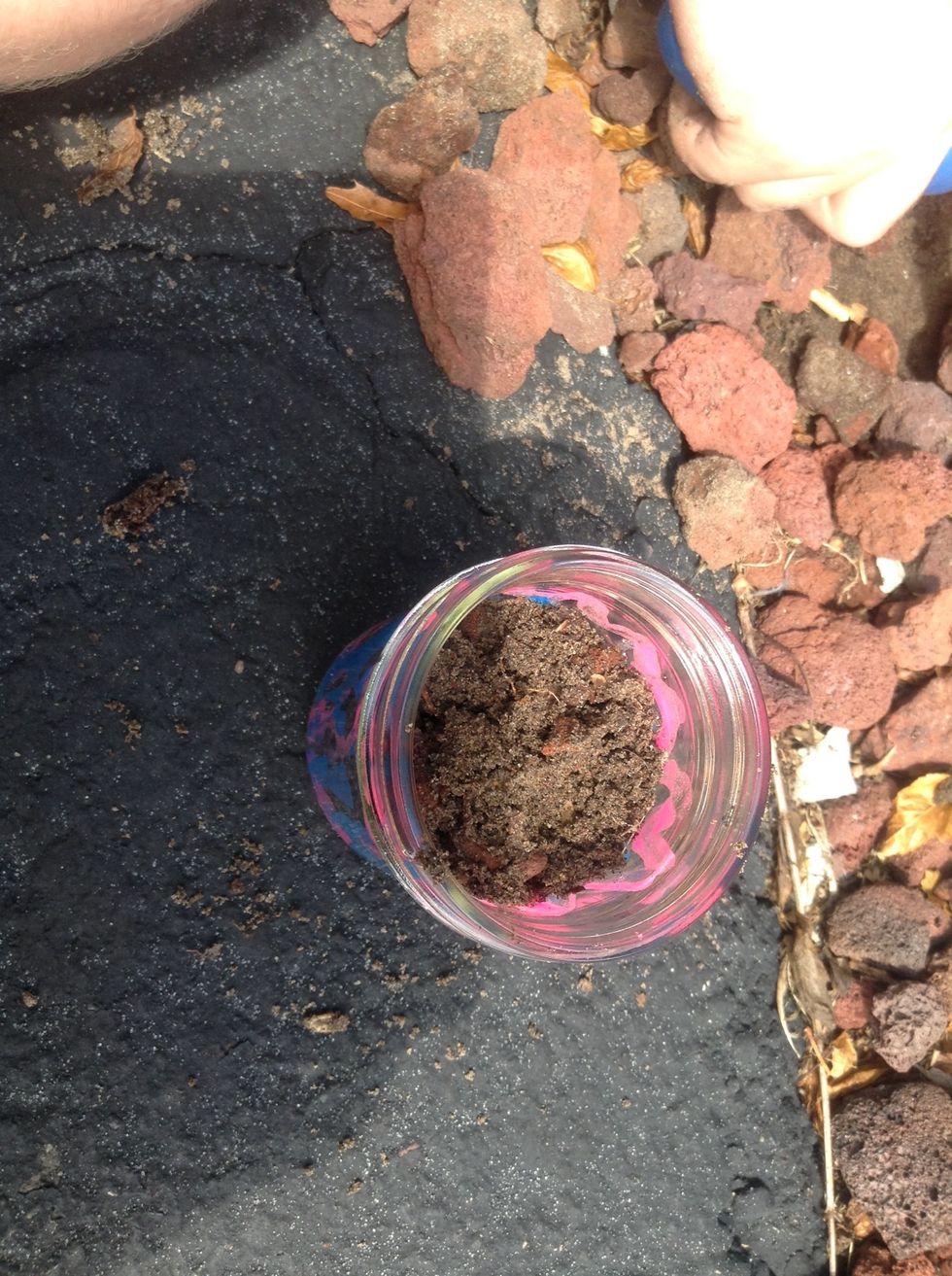 Fill it till it's 3/4 of the way full. 👉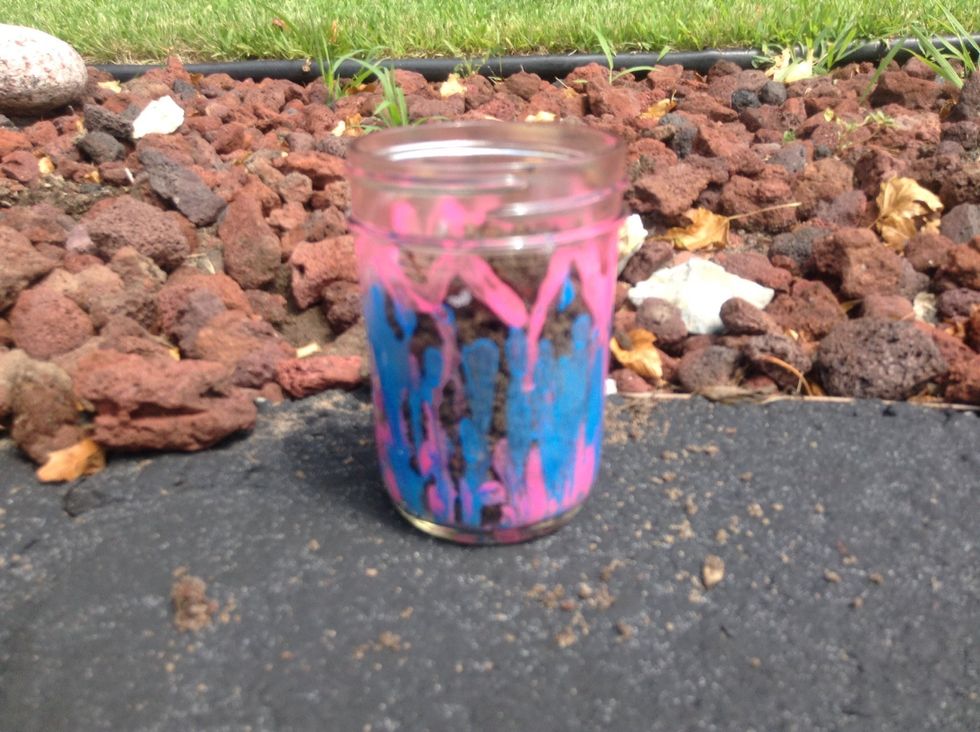 Like that!
Take a plastic uhhhh.. Thing and take it with you to your backyard! Go and find some things you want to put in your jar. Here is what we used: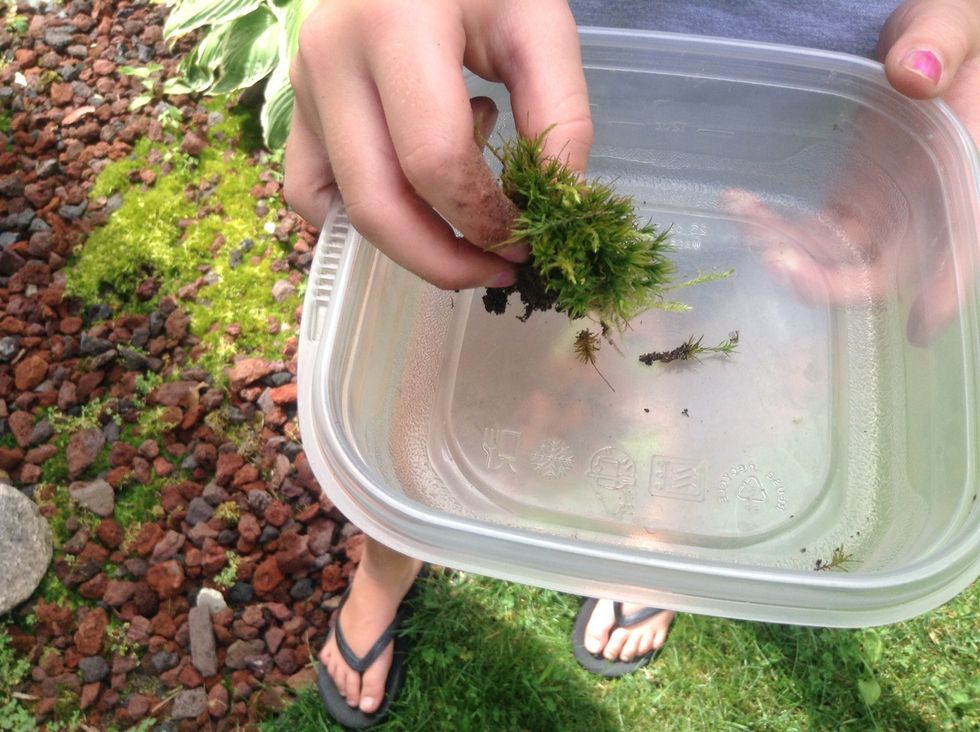 Moss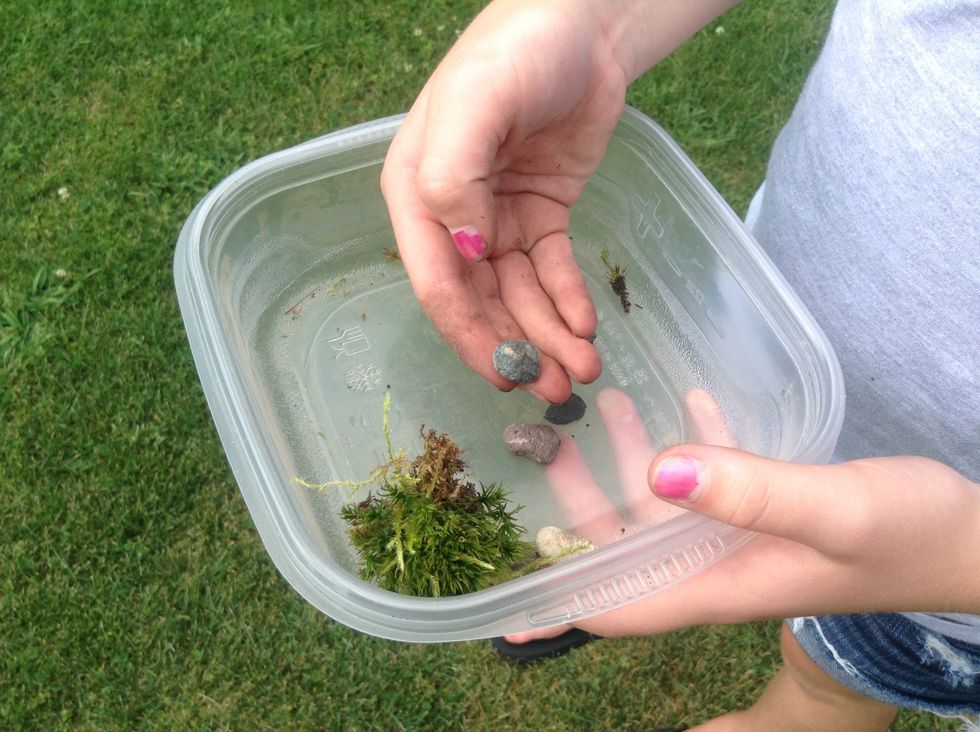 A few small rocks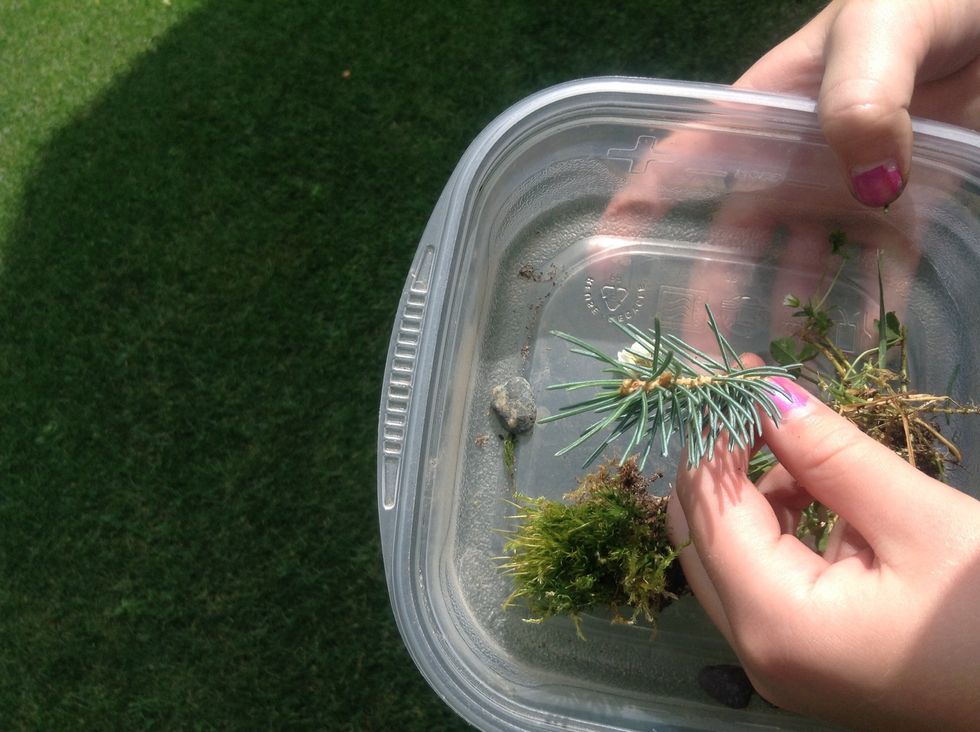 And part of a branch on a pine tree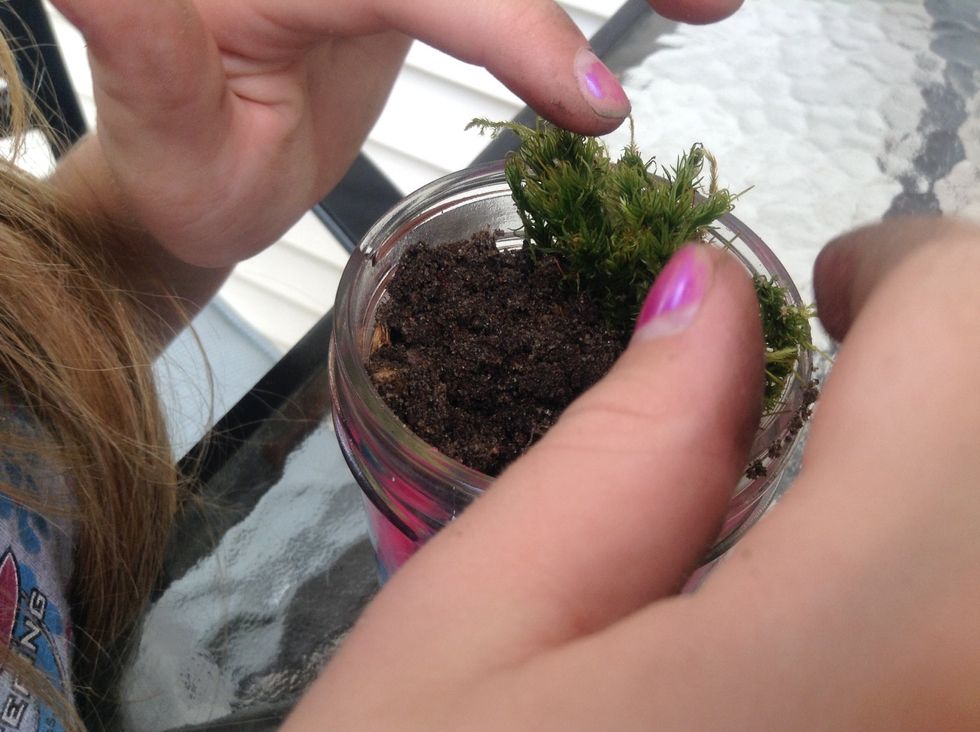 Sorry we filled it up more with the dirt. You can do that too or just leave it. So anyways, first we put in our moss.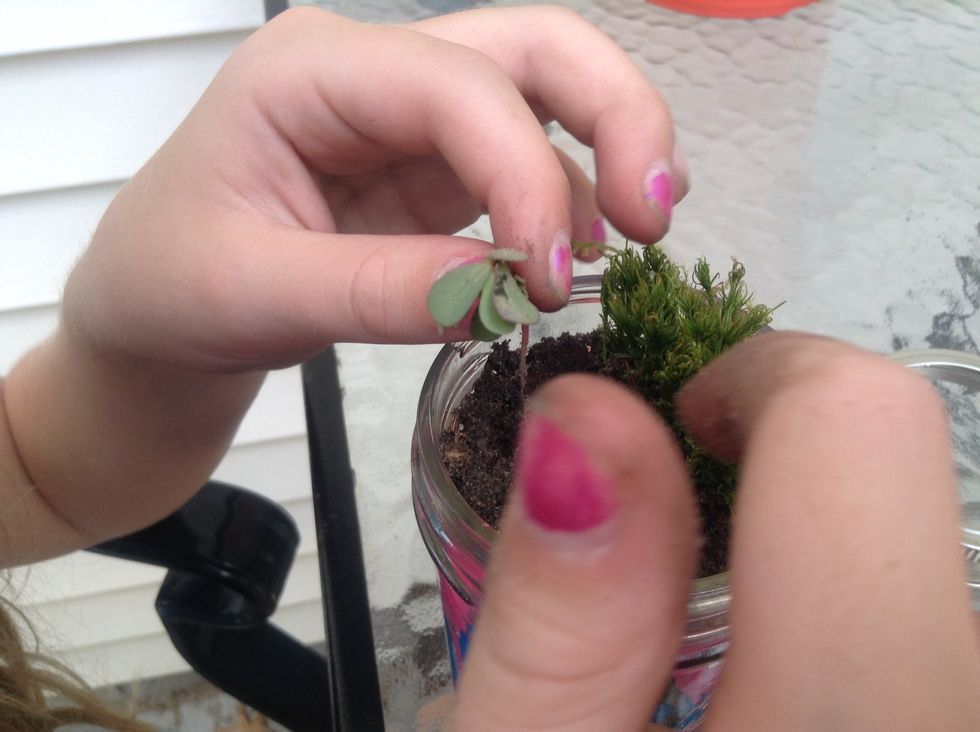 The a cute little weed we found!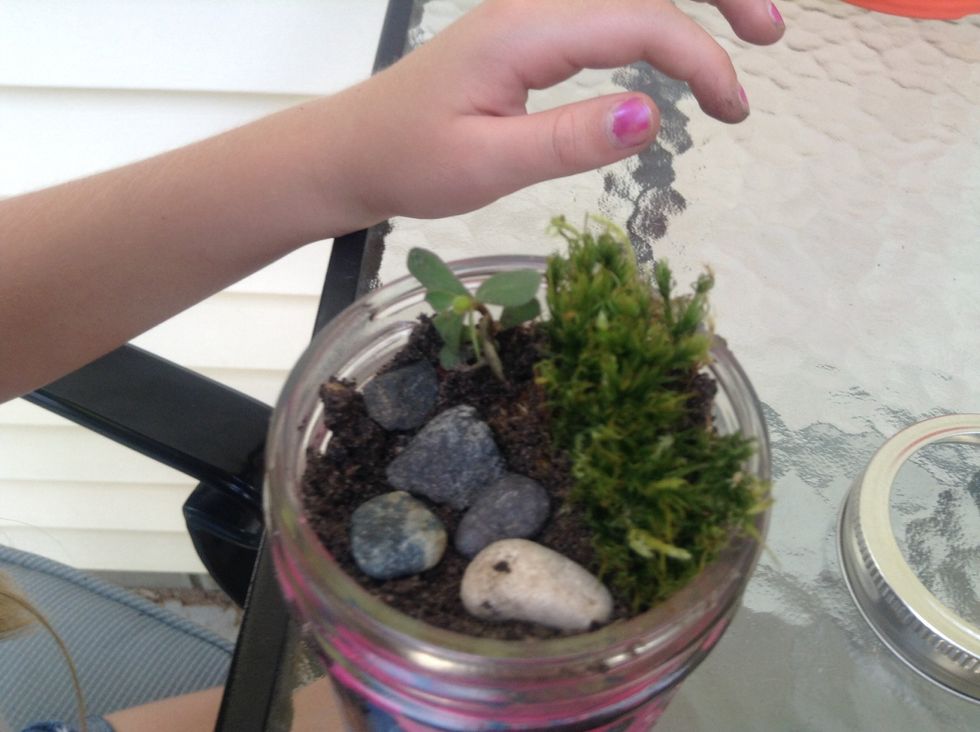 The rocks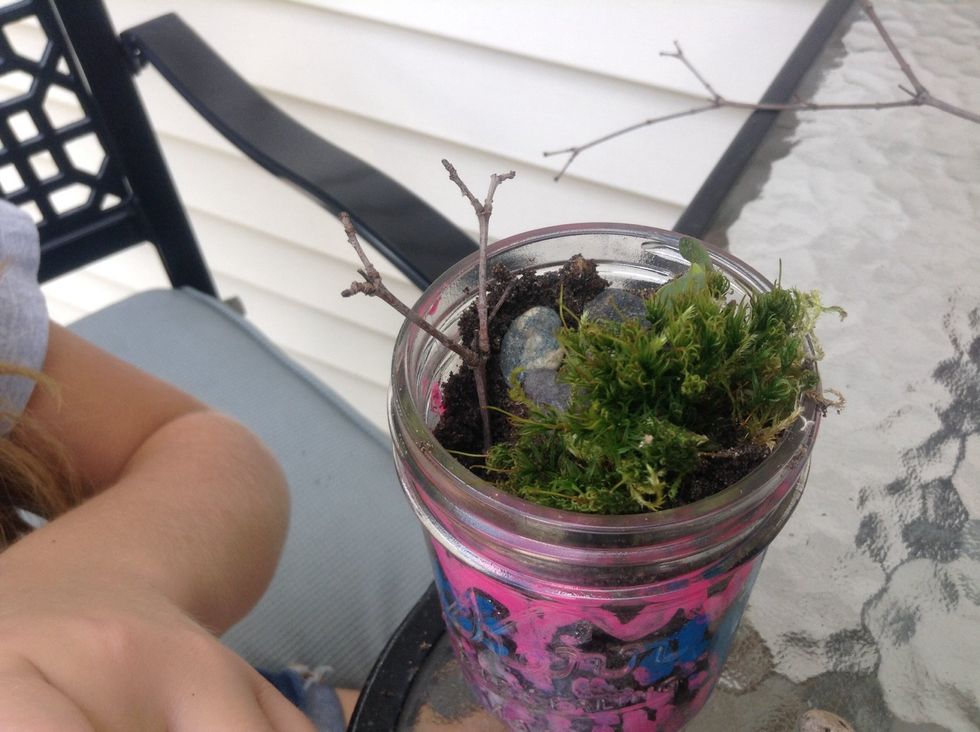 We also put in a stick we found.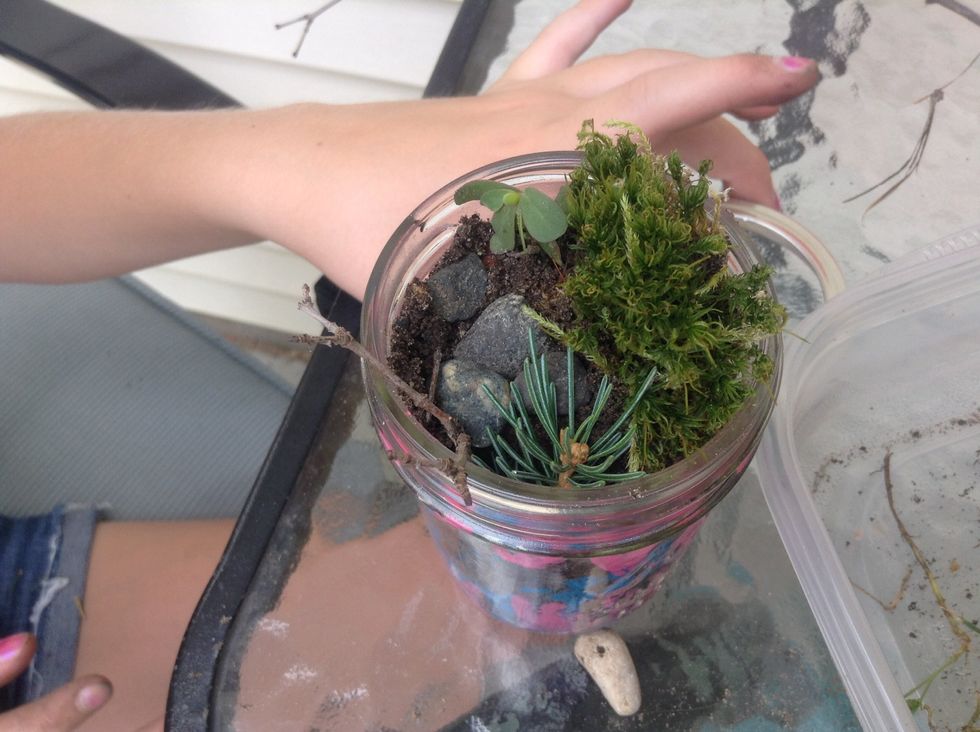 And add the pine branch piece!
There! Our pretty gardens!
Mason jar
Dirt
Items from your yard (look at the guide)