Make a Mini Container for Tools From Tea Tin
8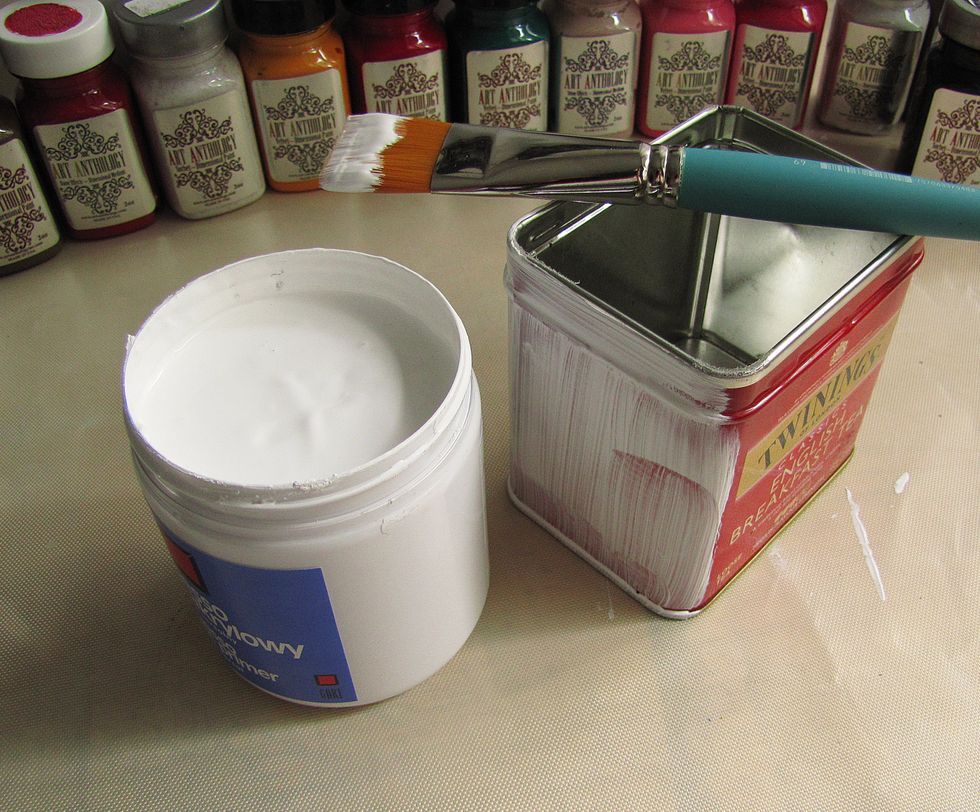 Start with our tin. Just cover all with one or two layers of gesso.
When it's dry, apply a layer of Black Leather Jacket Sorbet. Using palette knife. It does not have to be precisely. We just want to add color and more textures.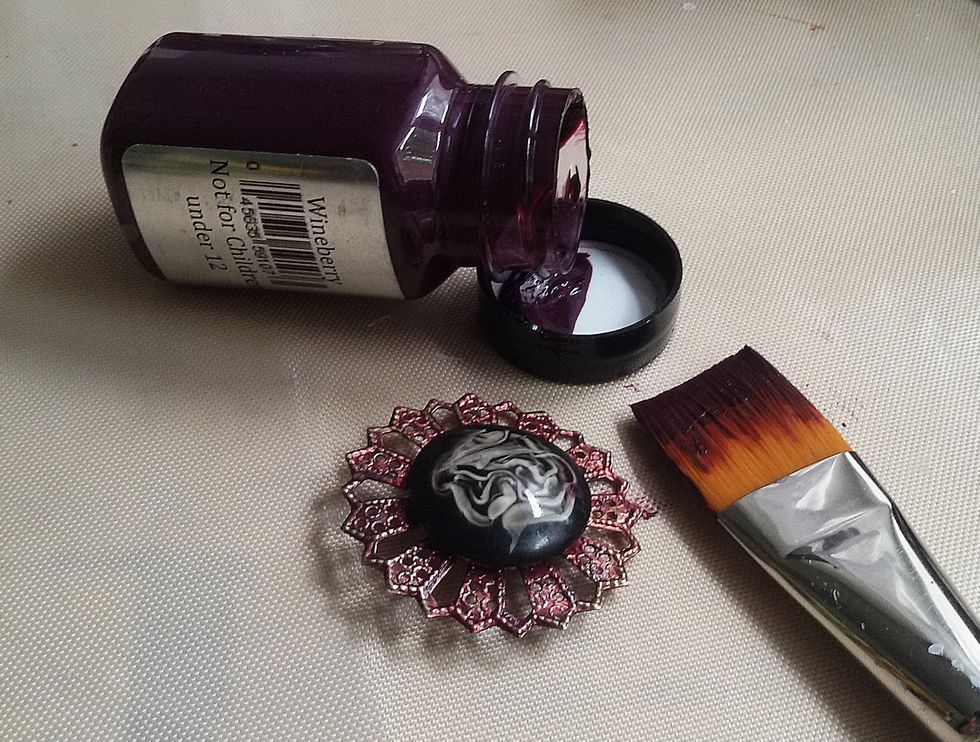 When our tin is drying, we can paint our embellishments. I've chosen an old brooch, which I found in my mothers old casket. I think it is from 80's ;) I painted it with AA Wineberry Velvet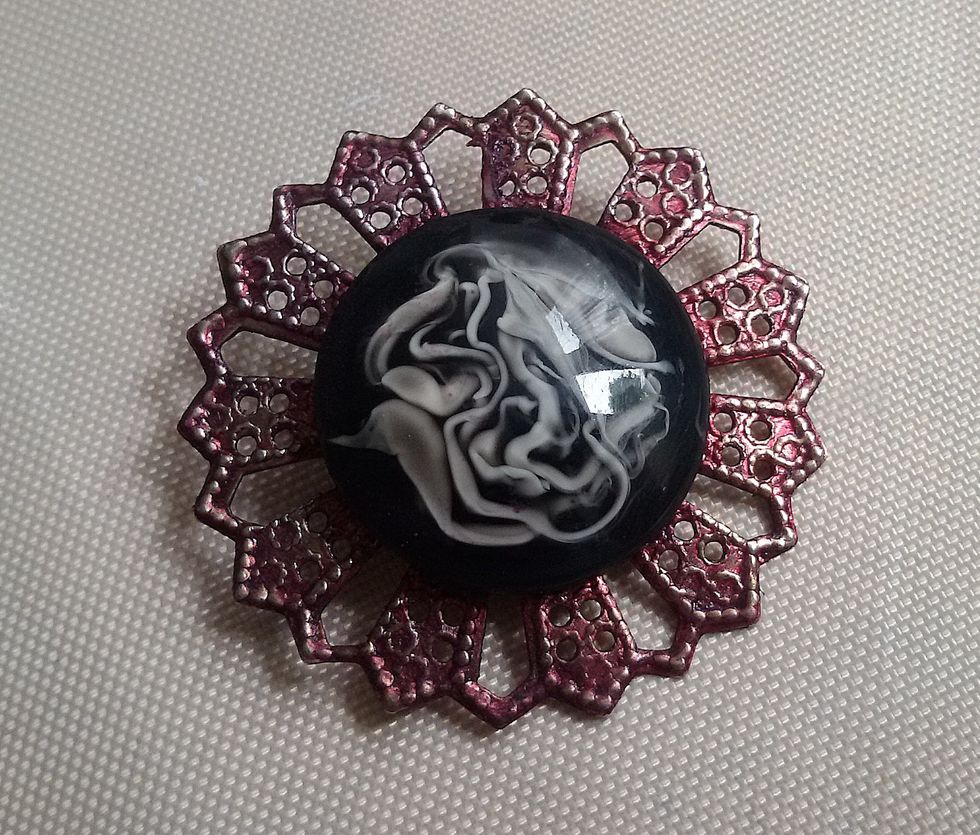 When it's almost dry, just try to wipe off a bit of color. Using your fingers.
Come back to our tin. Apply randomly Mayan Gold Velvet and Tink Sorbet through the stencil.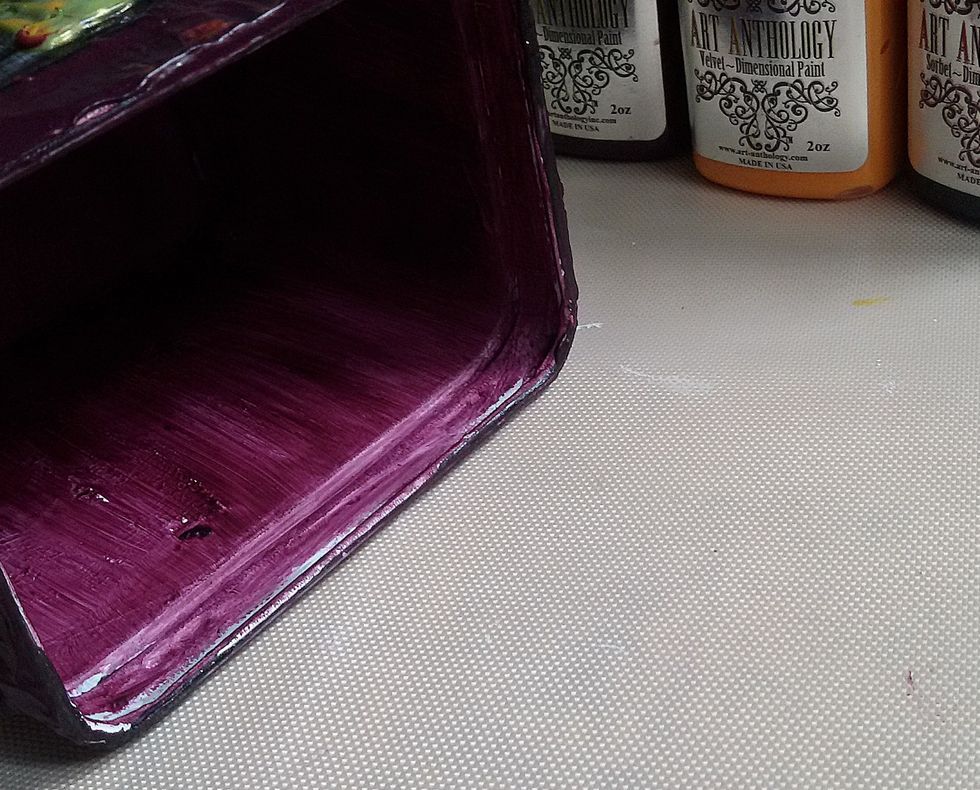 Paint the inside with Wineberry Velvet.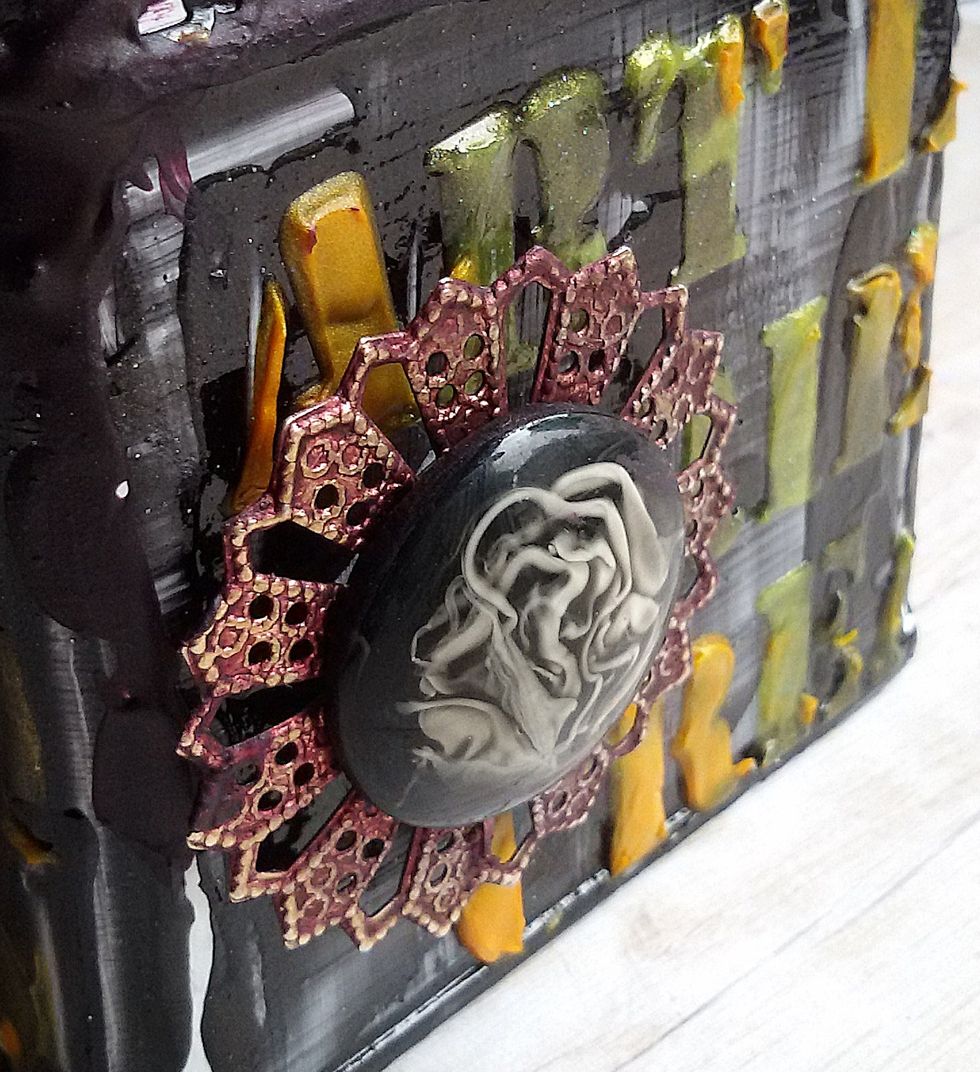 In the end glue a brooch on the front.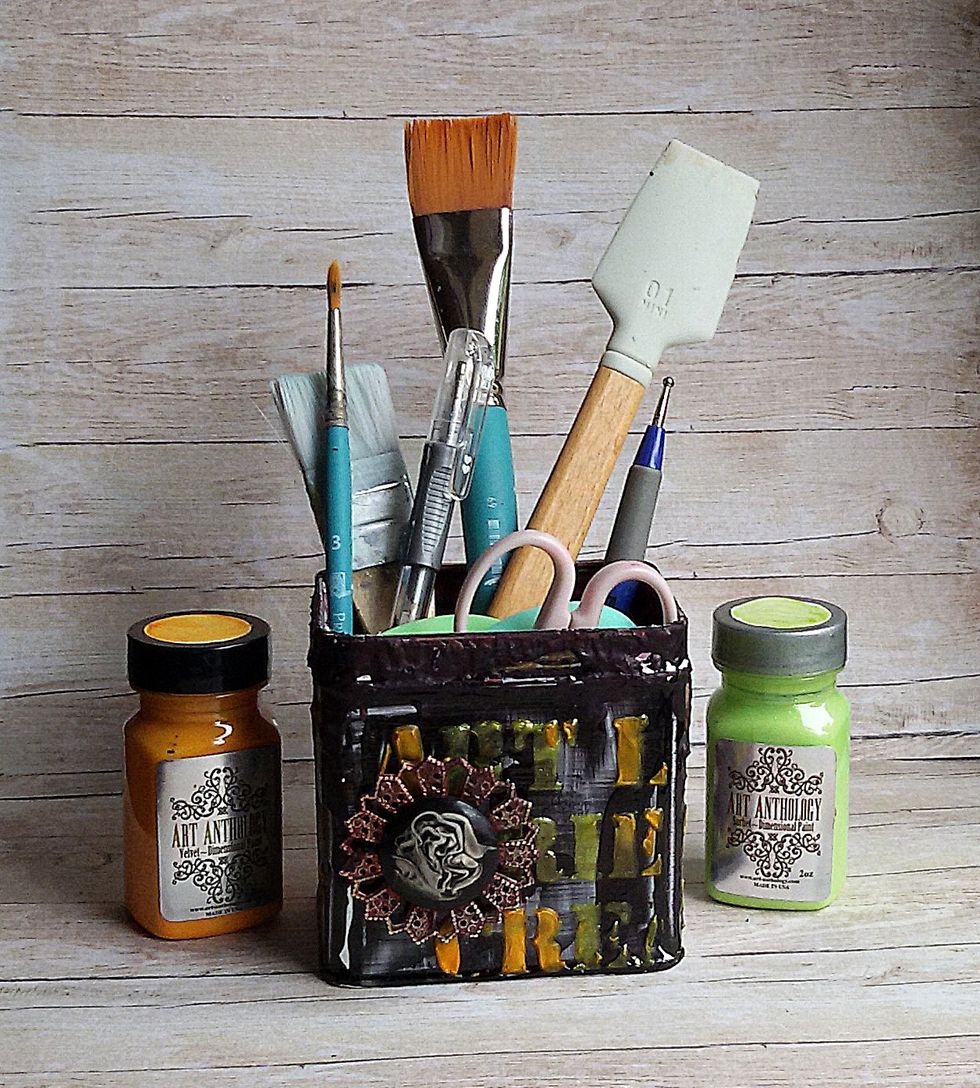 It's done. You can keep your craft tools in it.
Black Leather Jacket - Art Anthology - Sorbet
Tink - Art Anthology - Sorbet
Mayan Gold - Art Anthology - Velvet
Wineberry - Art Anthology - Velvet
Tea tin
gesso
soft and flat brush - 1" FLAT WASH
palette knife
crafting matt
Art Anthology stencil - Soliloquy
Some embellishments - I used an old brooch
Art Anthology
Art Anthology is a manufacturer of dimensional mediums.\n\nCome chat with us in our Facebook Group: Art Anthology Adventures in Art