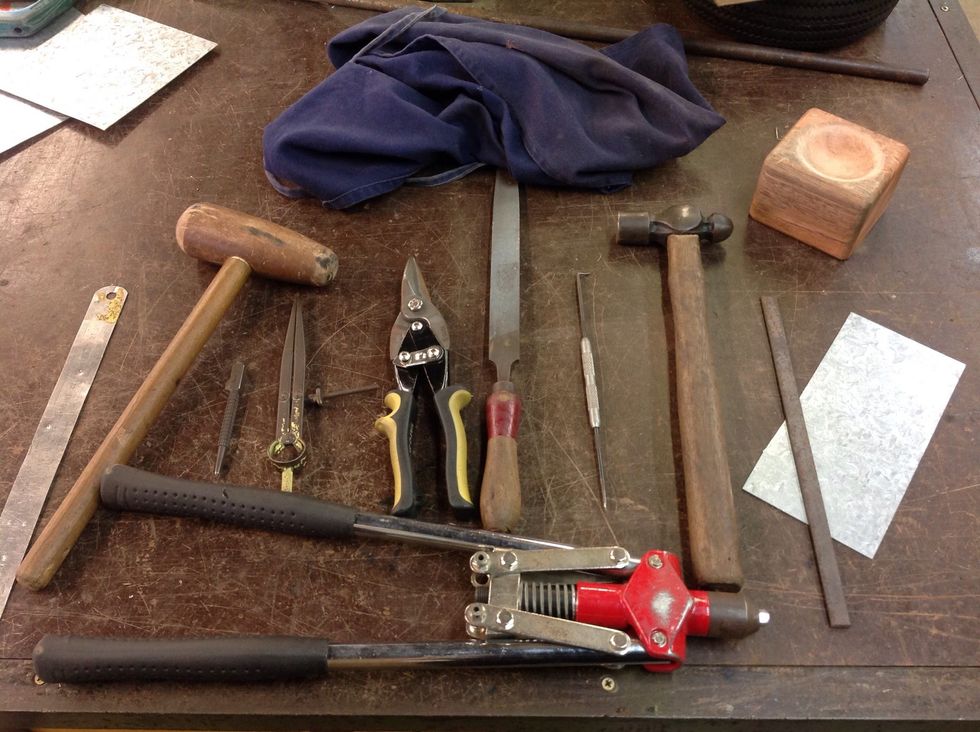 These are the materials needed to maka a mini candleholder.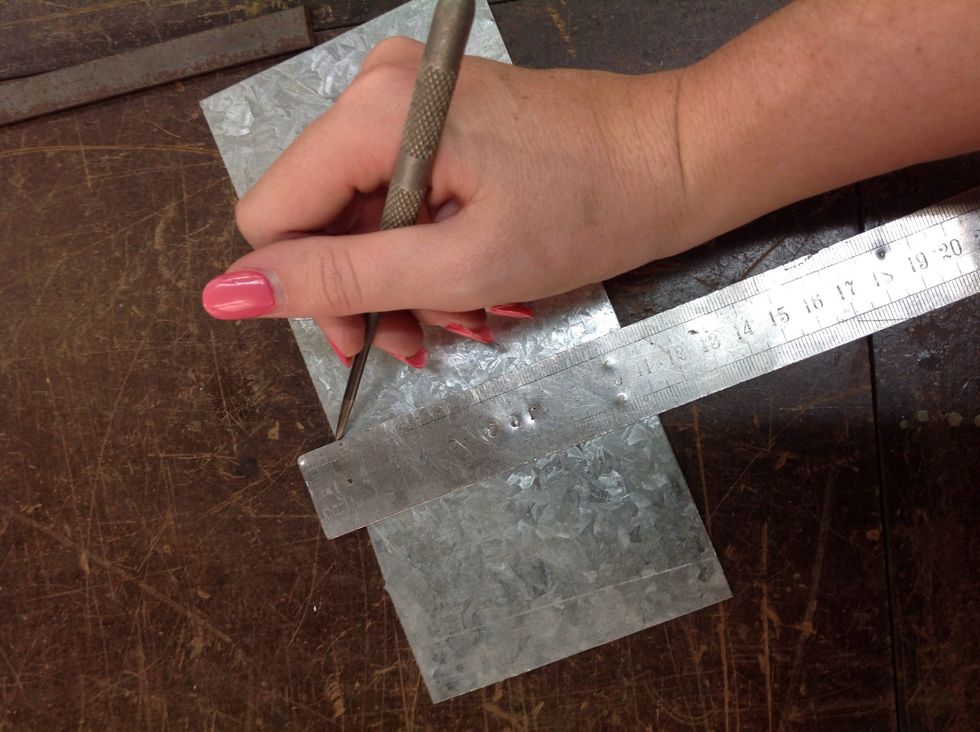 First, with a metal ruler, you measure a perfect square.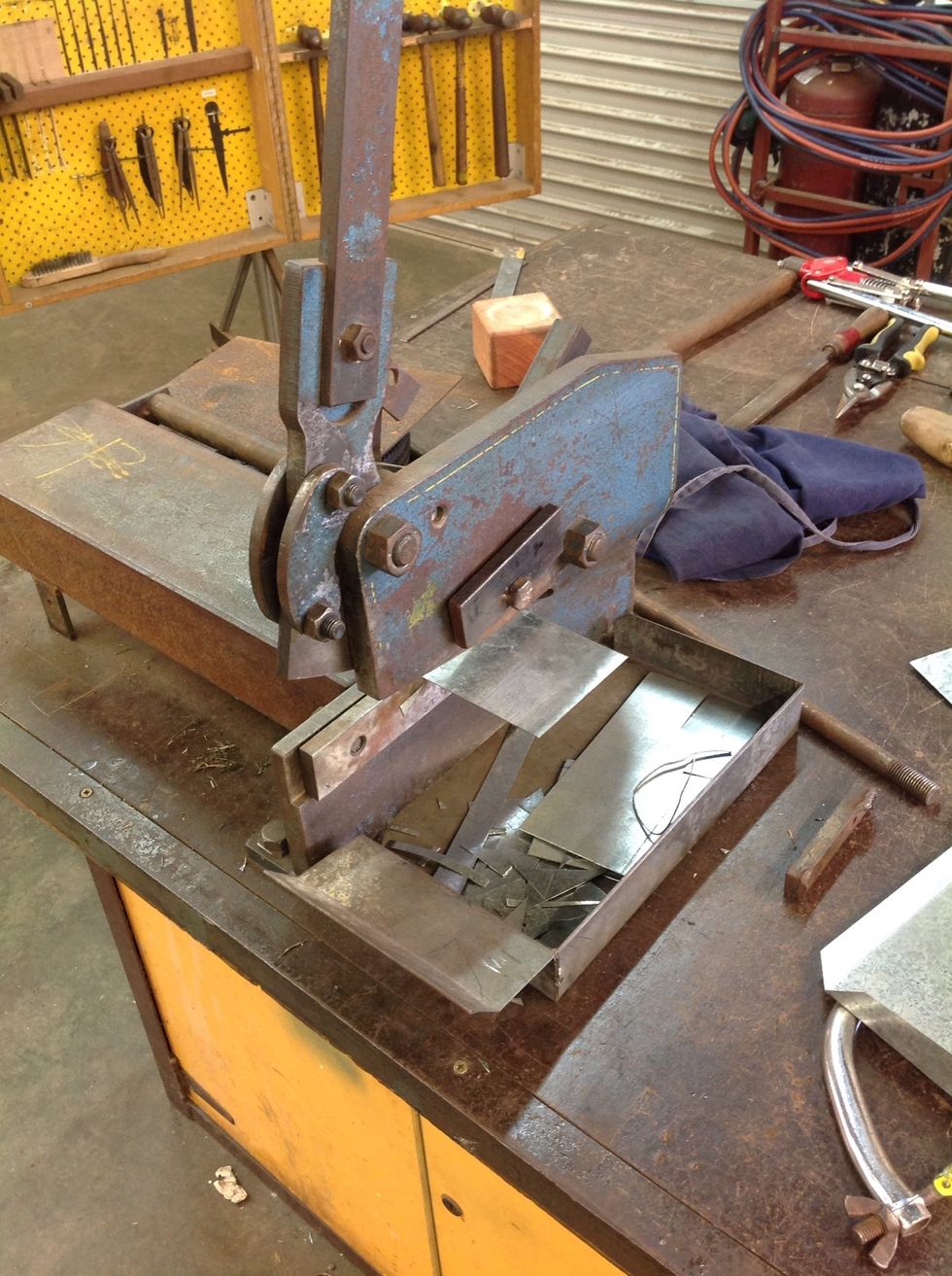 Then, cut the square with the guillotine.
To find the exact centre of the square, you do two lines across the corners of the square.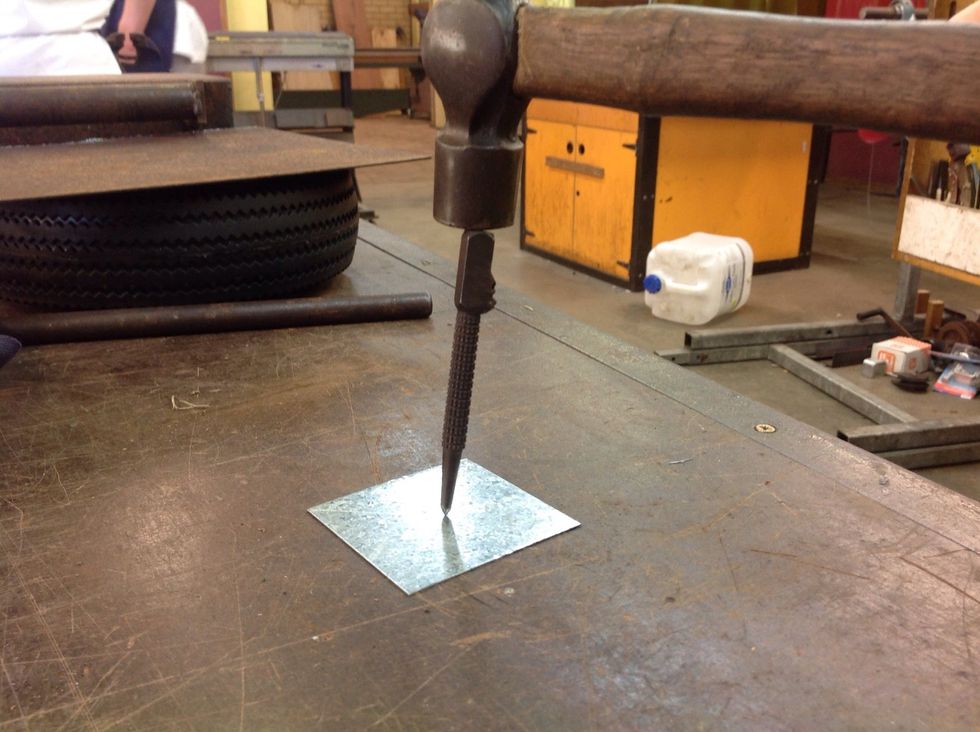 Where the lines meet you make a mark with the centre punch to make it easier to drill.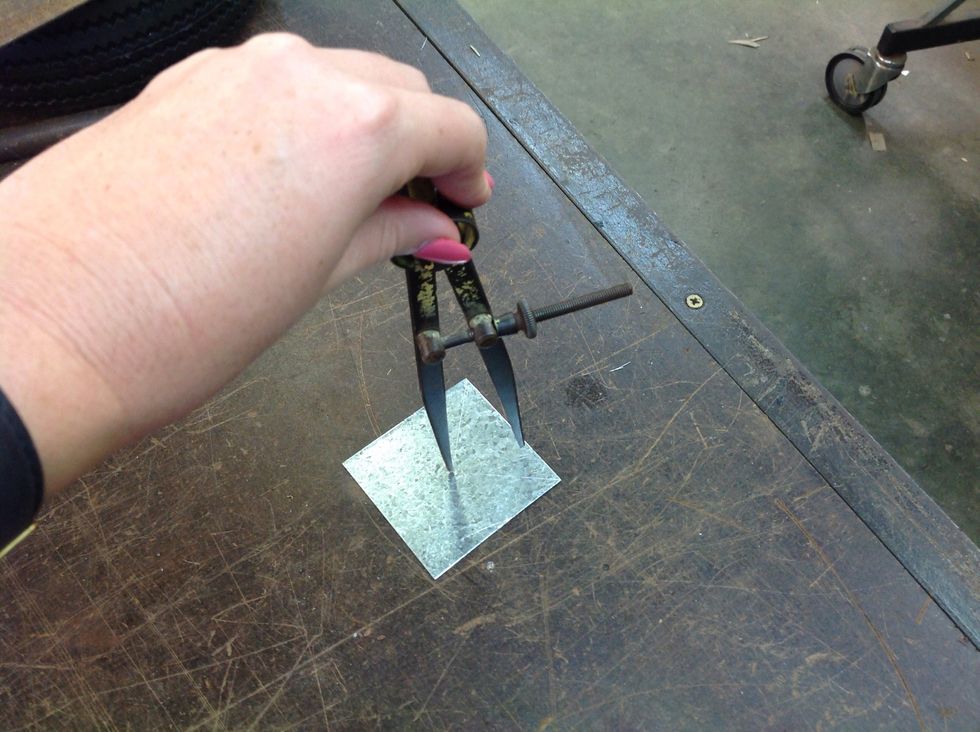 After you have made your hole, you use a compass to mark a circle. Make sure you go through the circle a few times so it is easier to tell when cutting.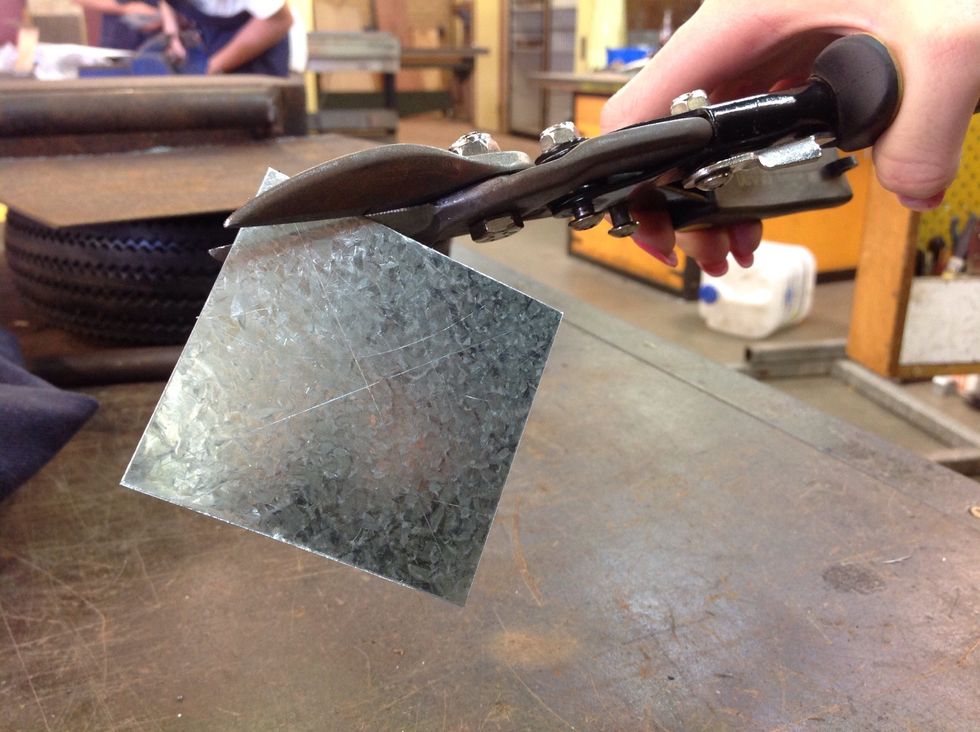 When you have marked your circle, you use the tin snips to carefully cut around it.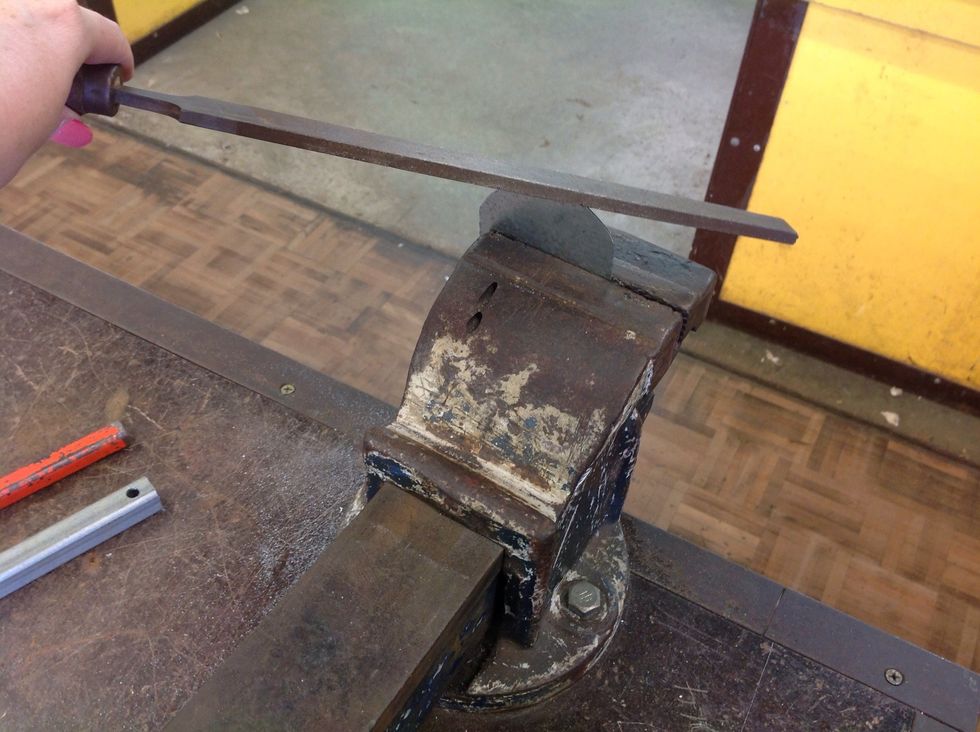 After you have cut the circle, you file every pointy corners so it's smooth.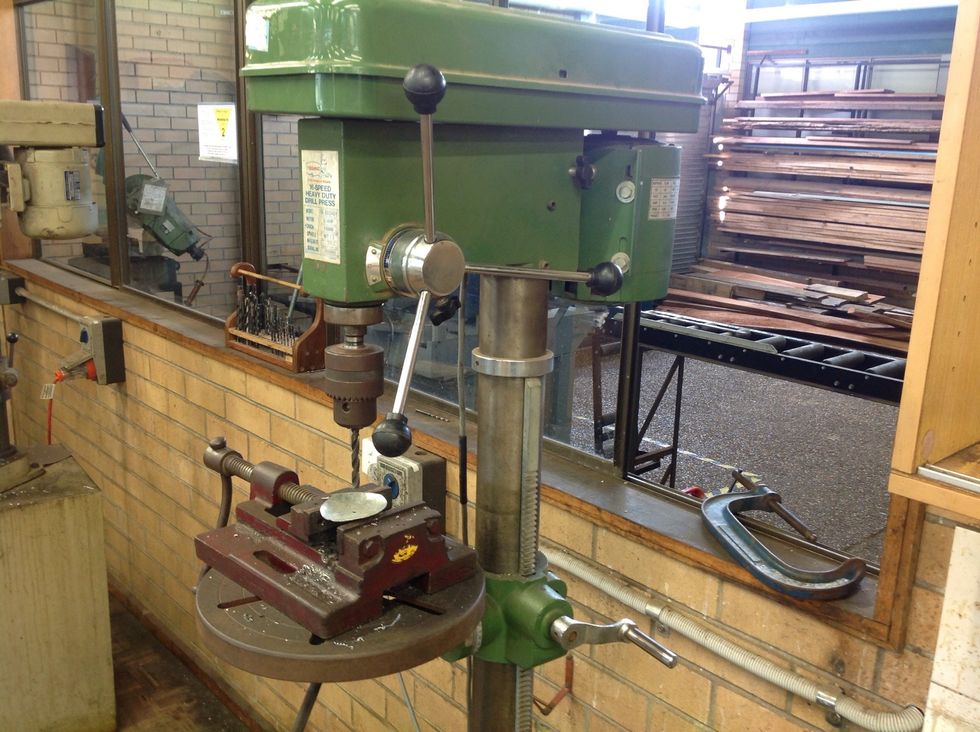 After the filing, you drill through the centre punch you did before, don't put force on the handle, just let the drill do everything.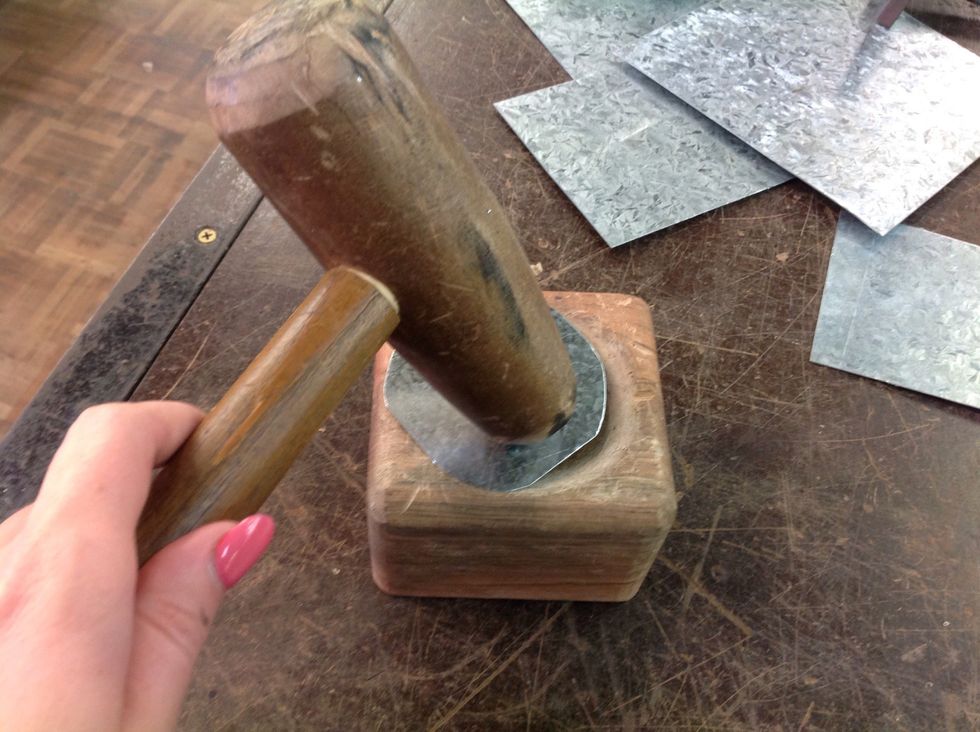 Use a tin mans mallet to shape your dish.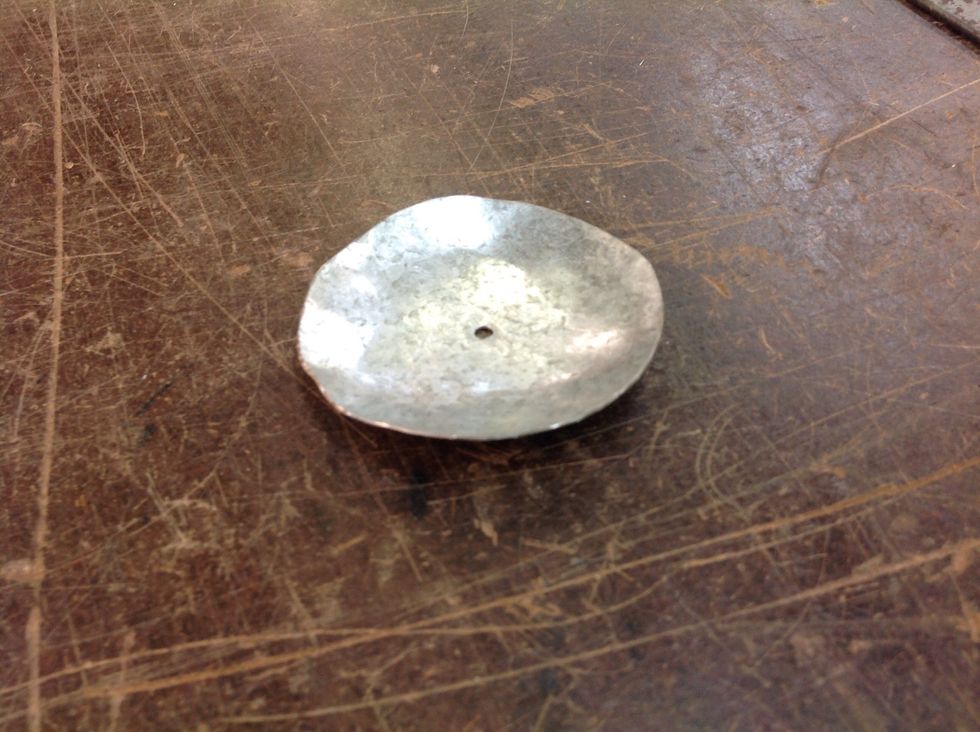 This is an example of how it would look after it is shaped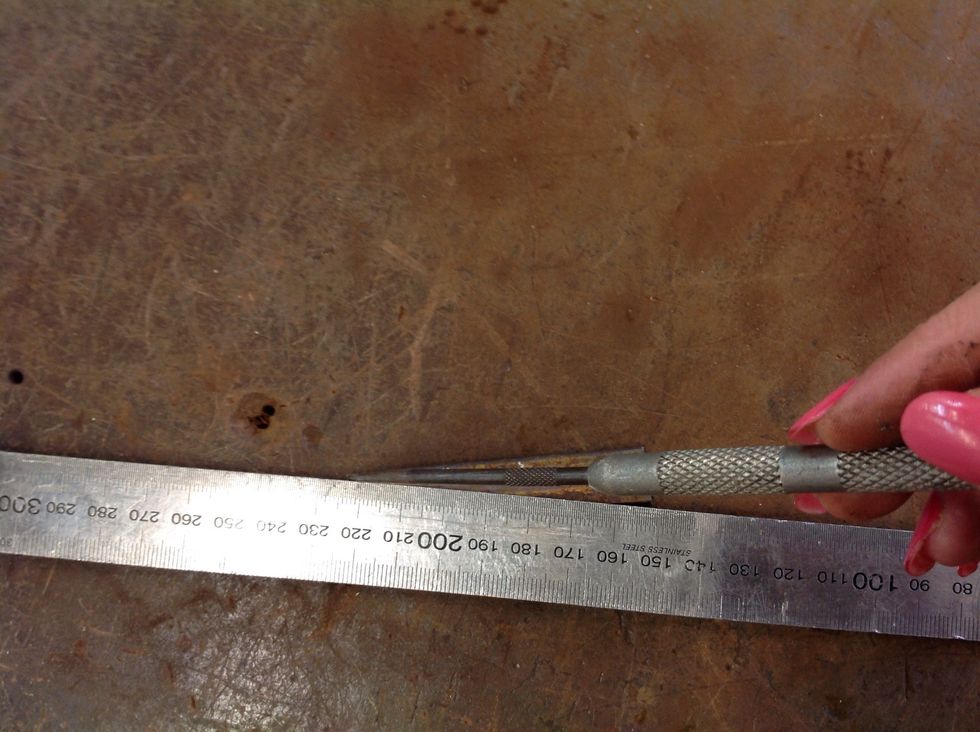 Then with your flatbar you make lines across, like before to find the centre.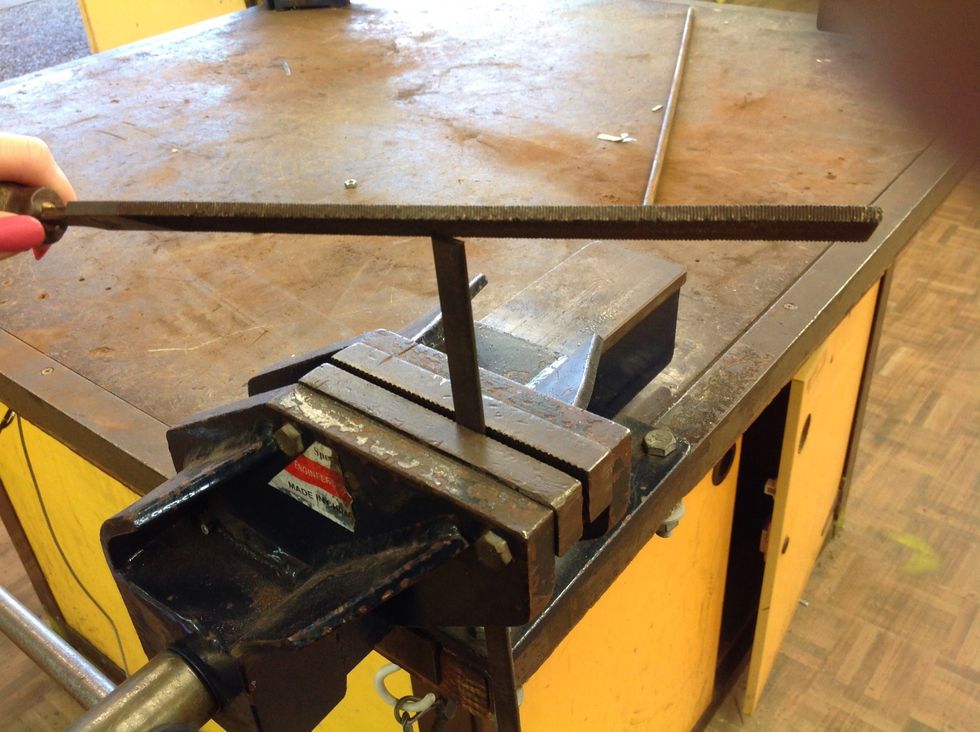 Now, you file the flatbar.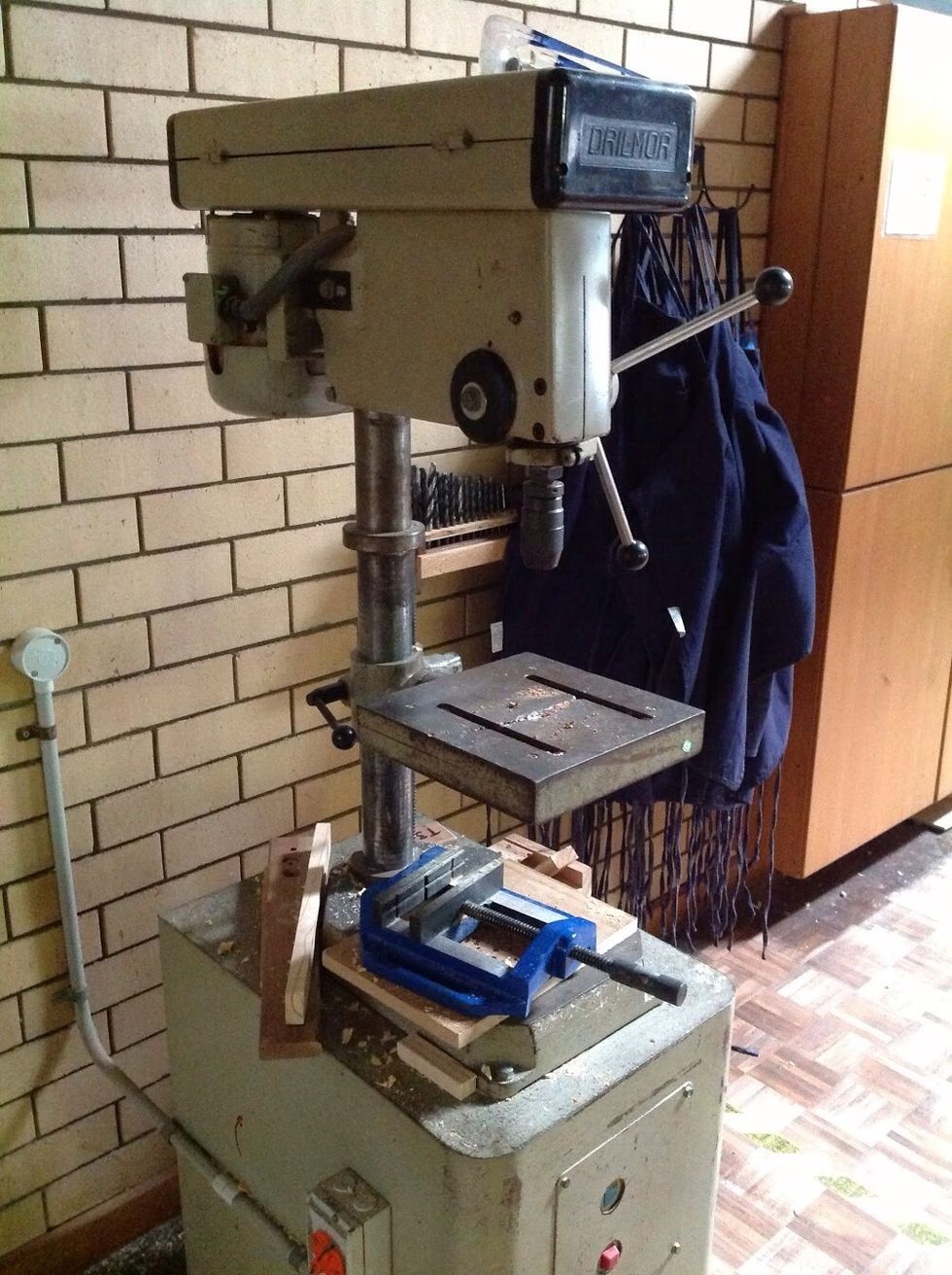 When you have marked the X and filed, you drill the centre.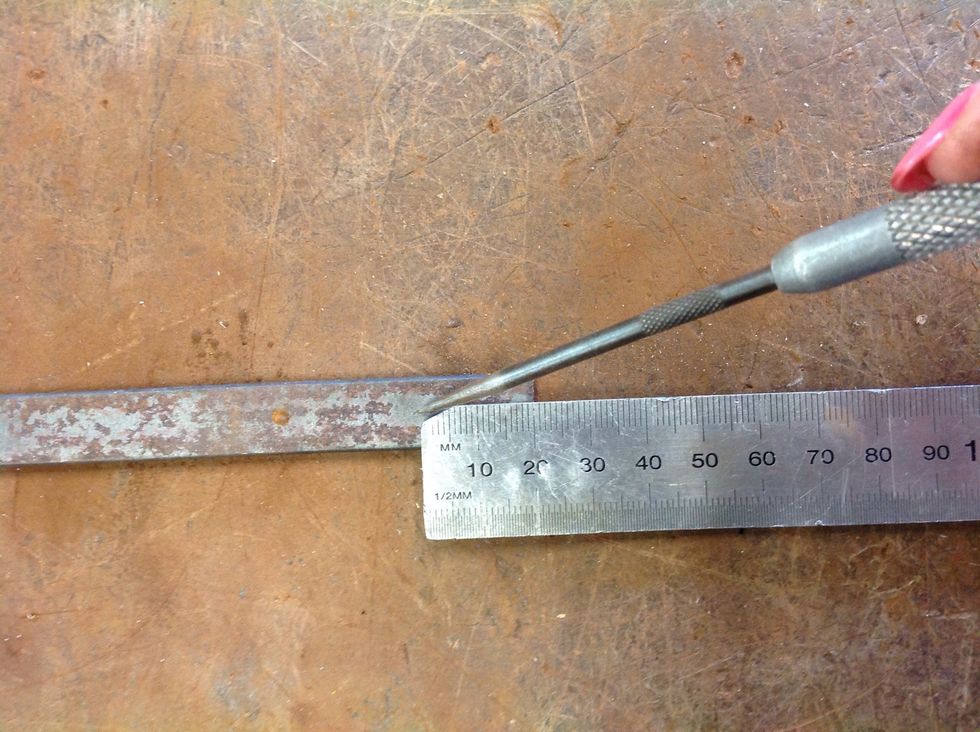 When you have drilled the hole, you measure and mark about a centimetre of one of the side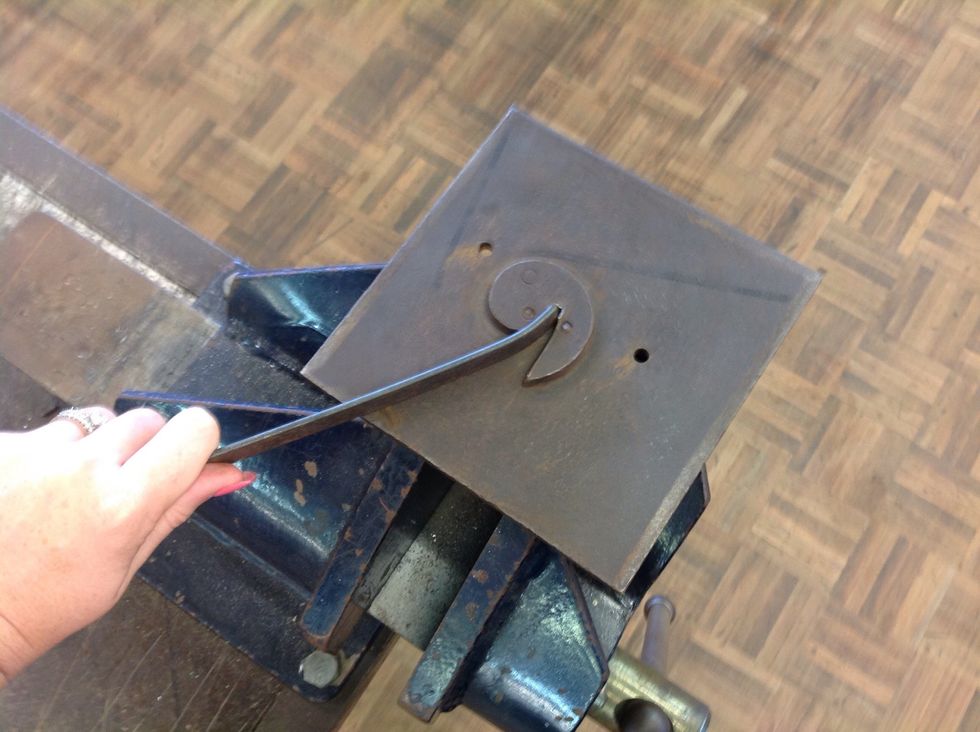 You use a scroll plate to shape the handle of the candleholder.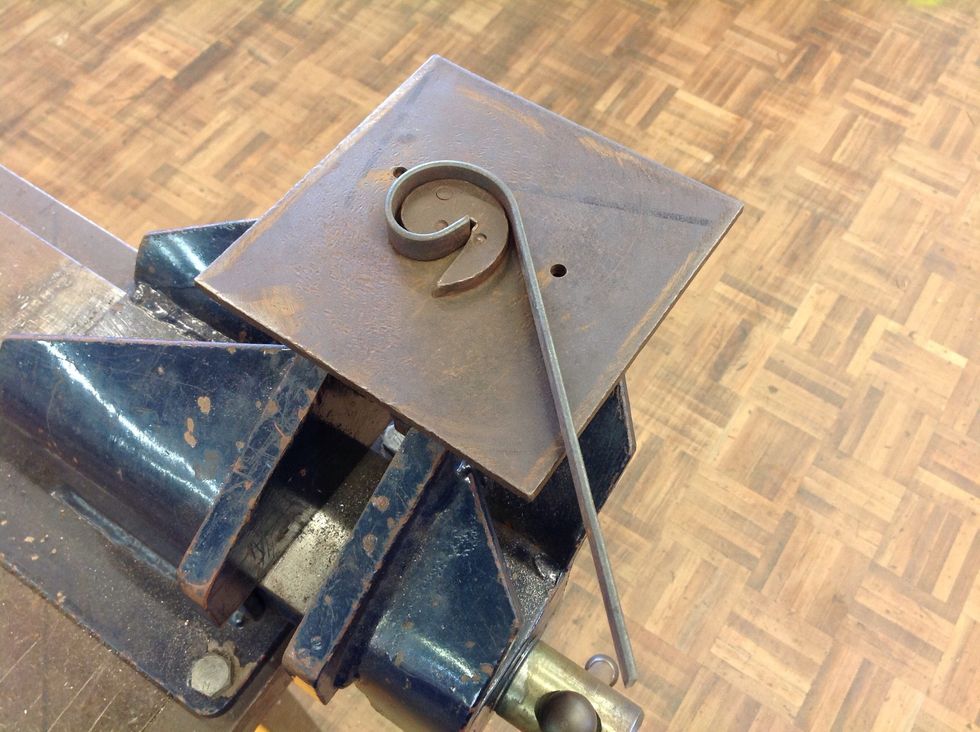 Don't shape too much of the flatbar or the handle would be too small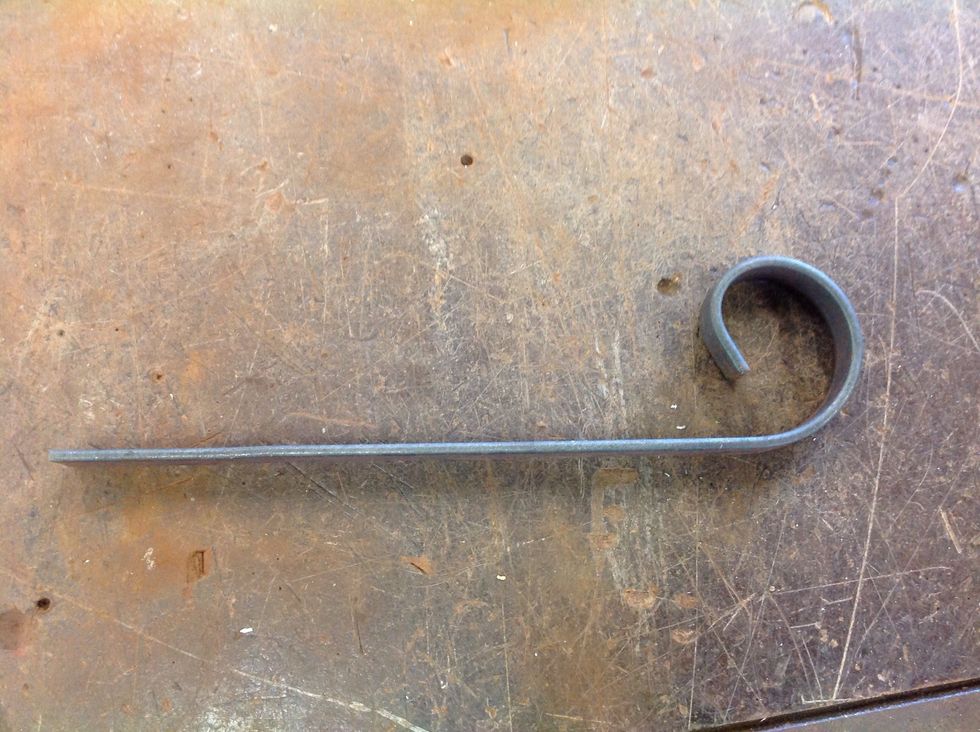 This is how much it should be bent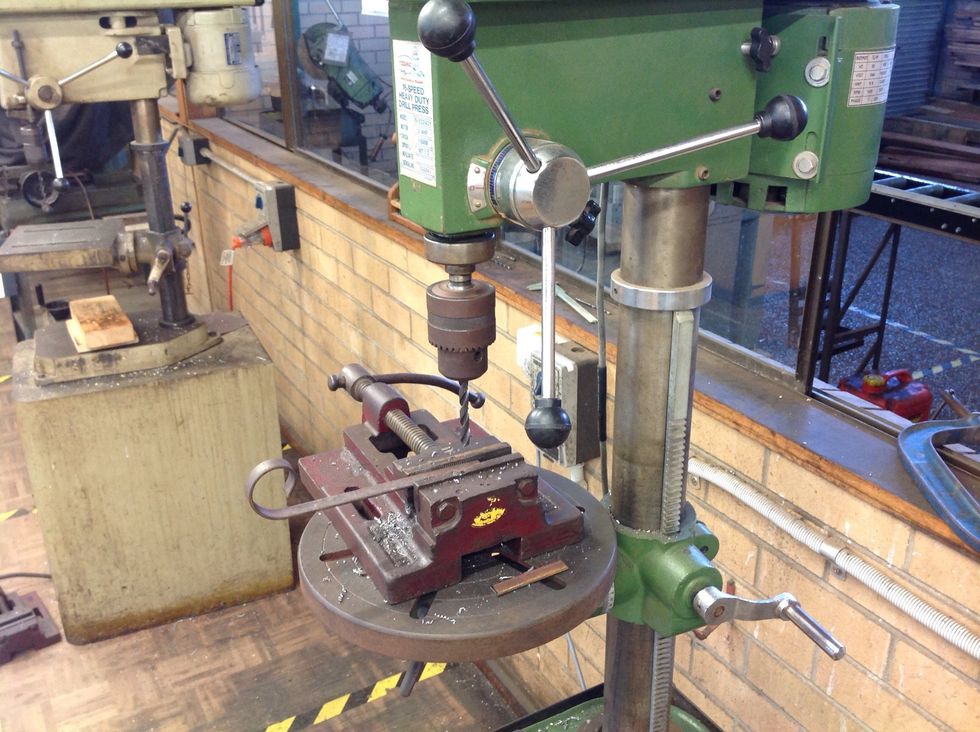 Where the centimetre was marked off before, you drill.
Then you slightly bend the flatbar with a vice and the metal hammer.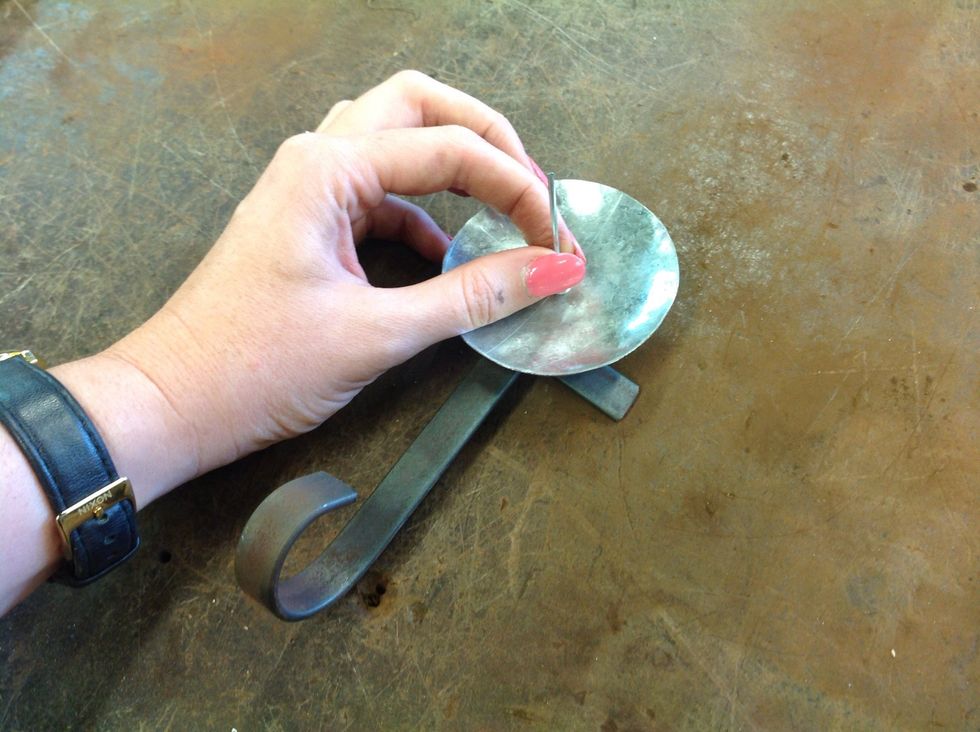 Then you put all together and put the ribbet screw through all the holes.
Then you use the pop ribbet gun to finish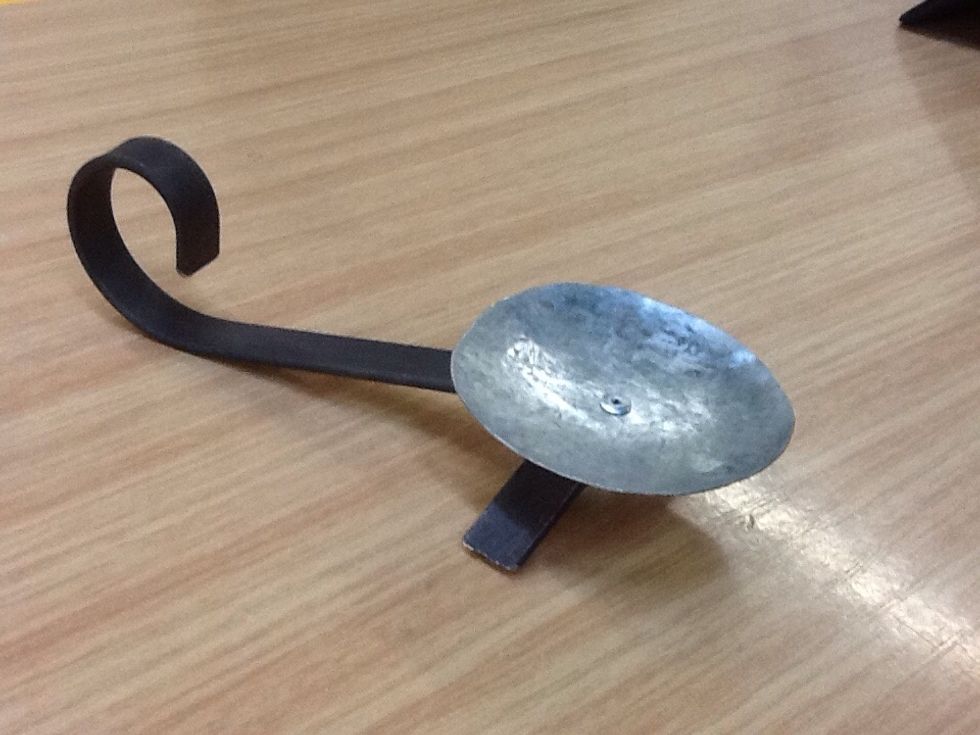 This is my end product.
The creator of this guide has not included tools