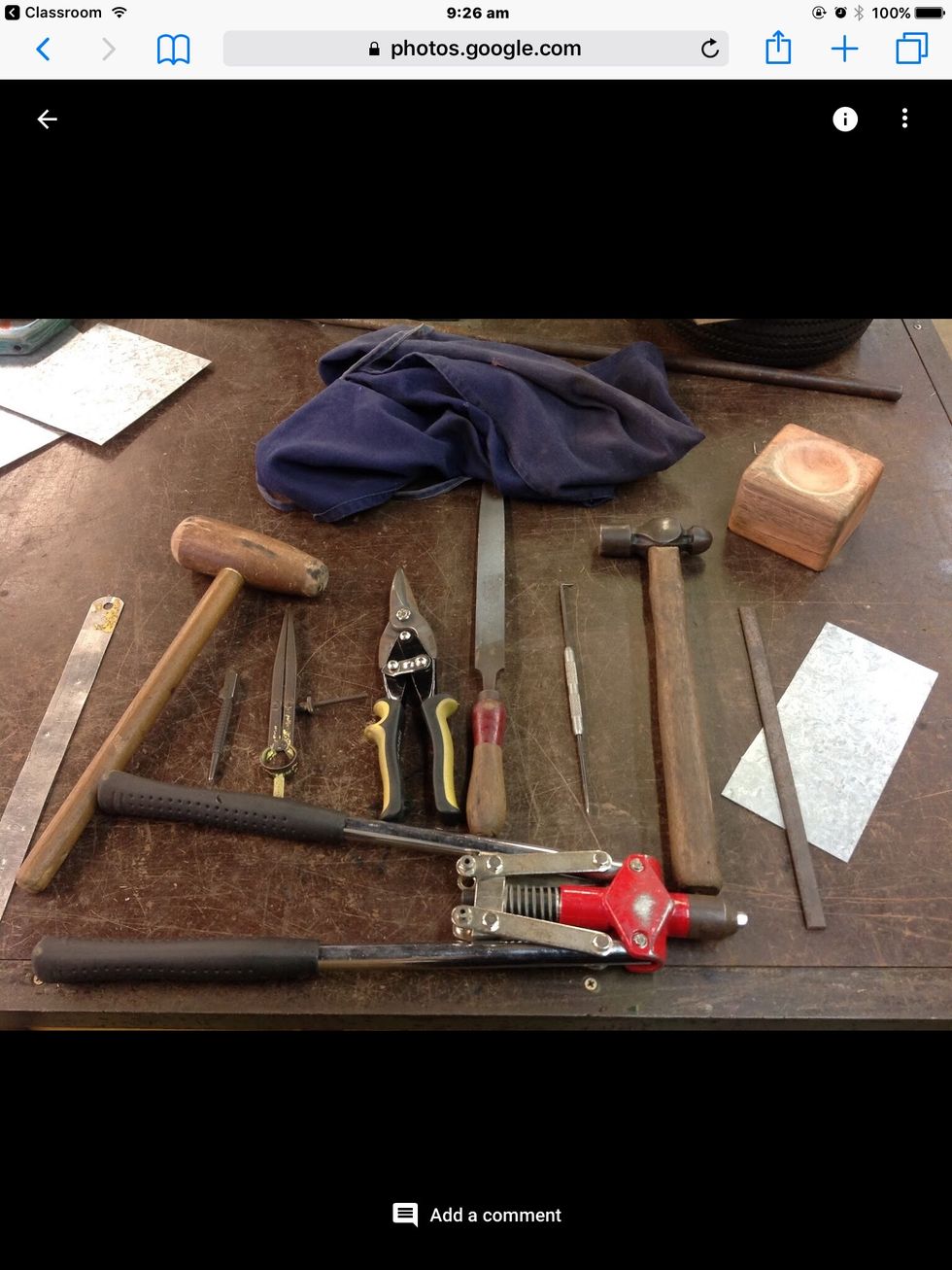 Supplies To Make Mini-Candleholder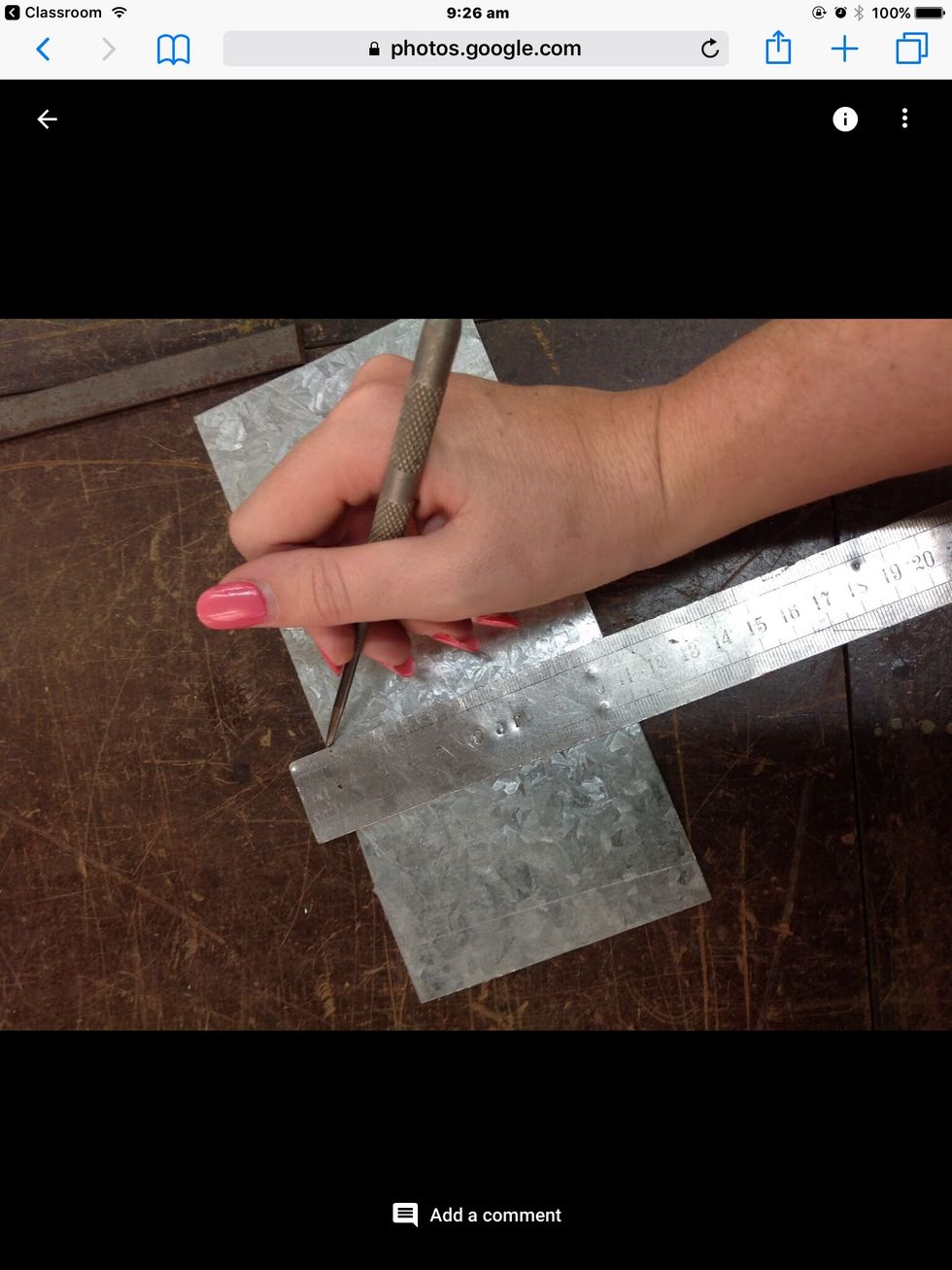 Step 1: Mark out 7 x 7 cm on sheet metal using metal ruler and scribe.
Step 2: Use guillotine to cut out the sheet metal
Step 3: Mark out perfect circle in just cut sheet metal using divider.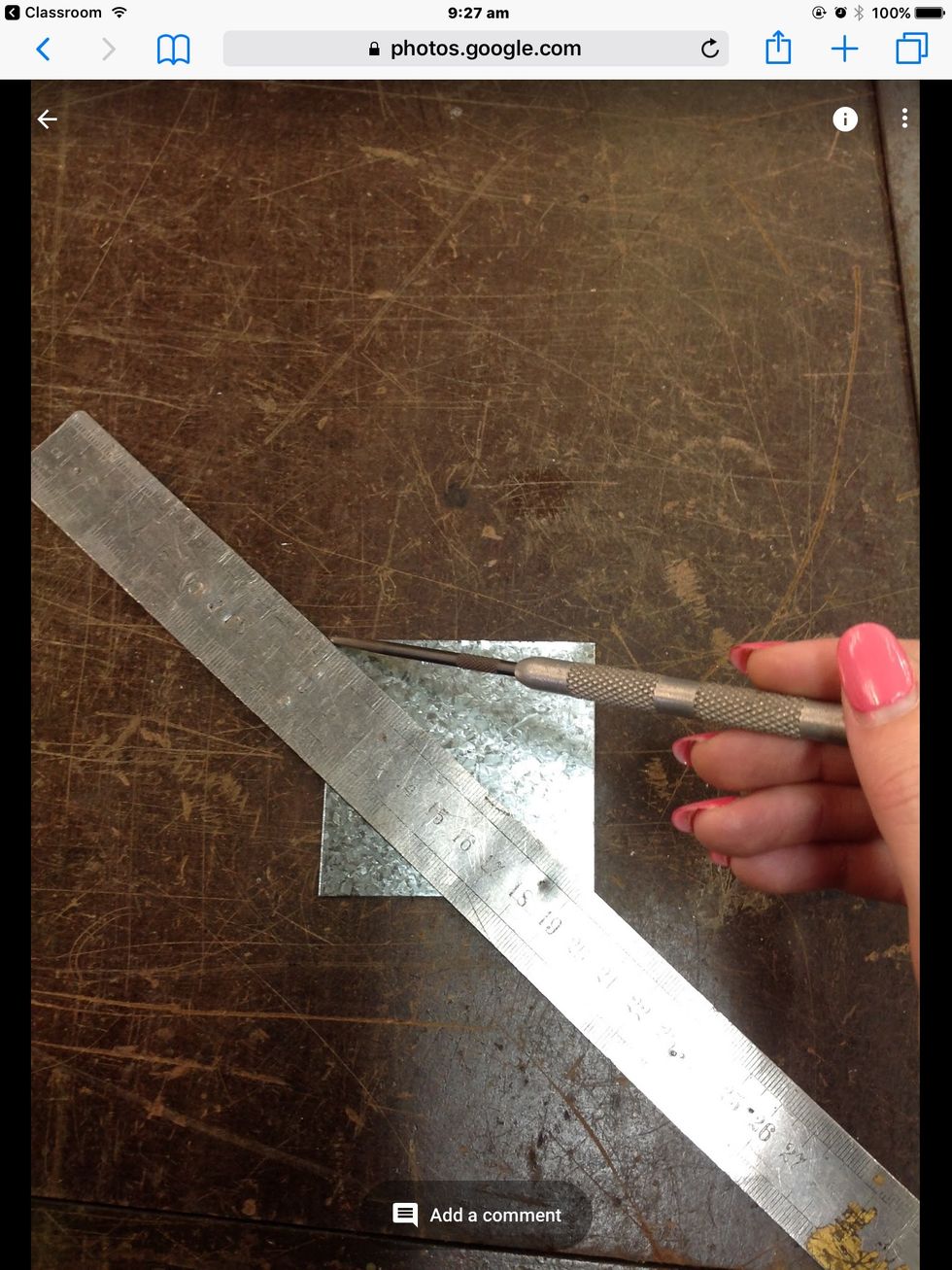 Step 4: Now find the middle by placing ruler from one corner, to the other and making a line with the scribe.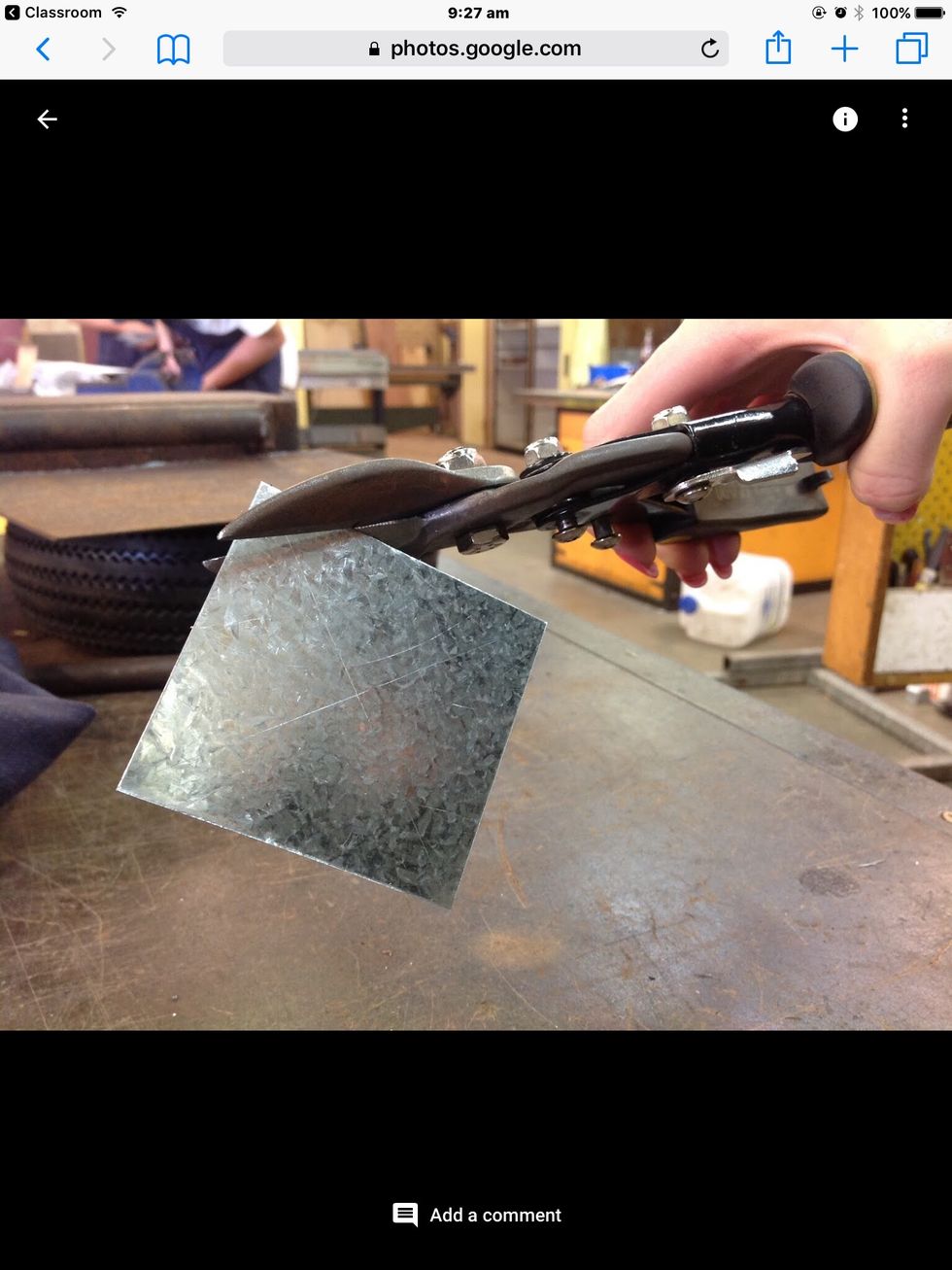 Step 5: Cut out perfect circle with tin snips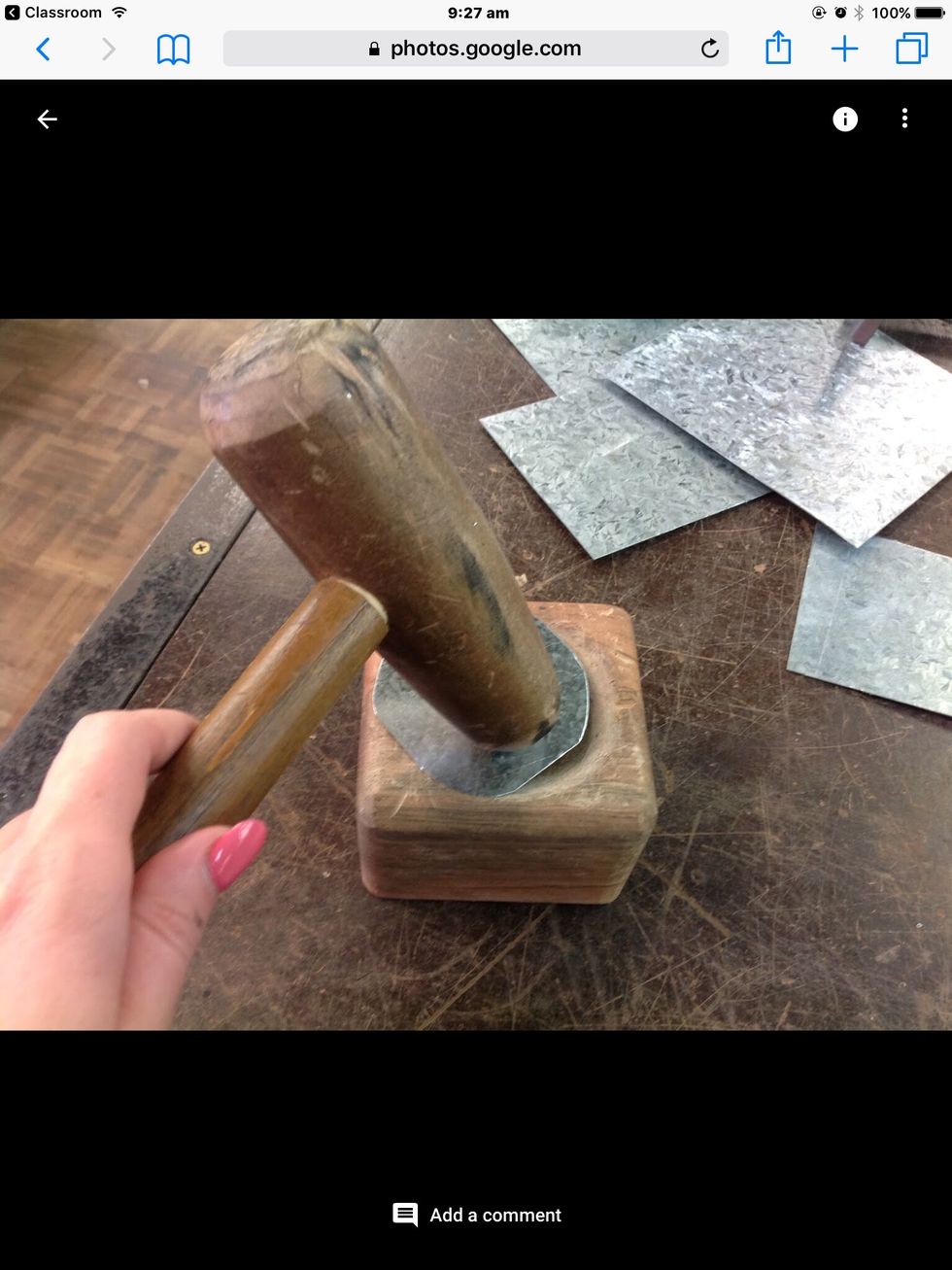 Step 6: Use dish mould and tin mans mallet to make a curve in circle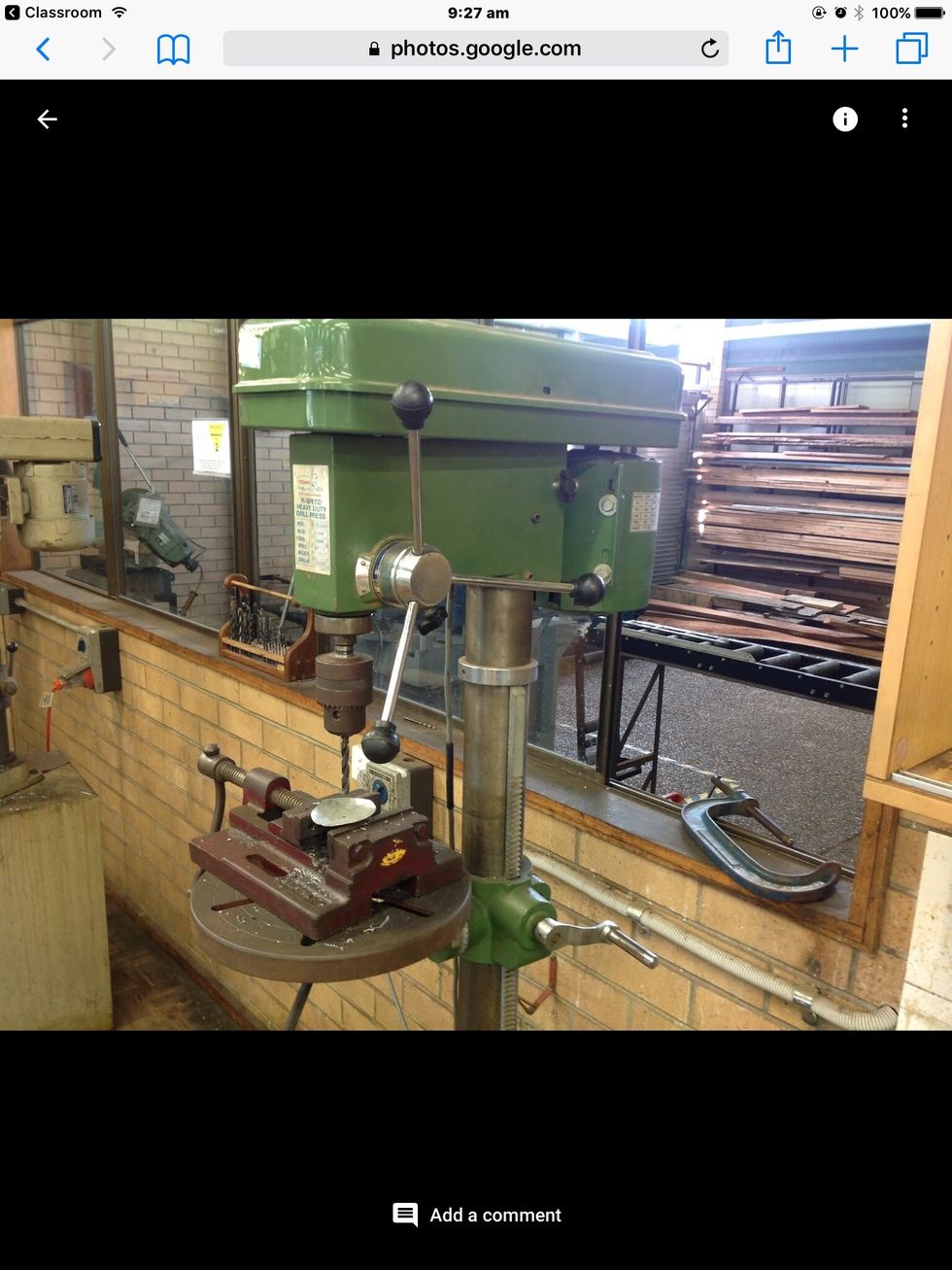 Step 7: Use drill press to drill hole through the middle of markings made earlier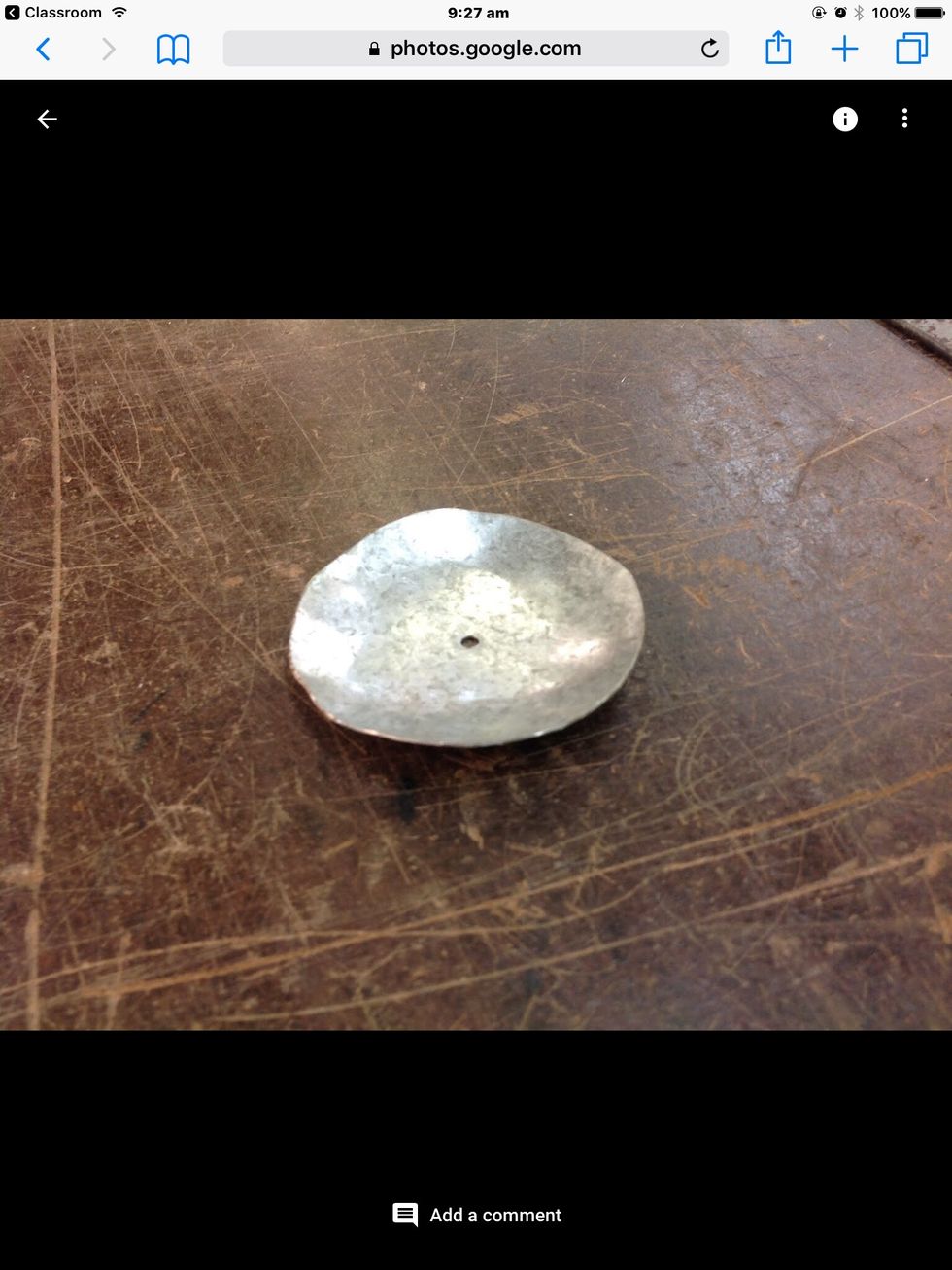 Completed Dish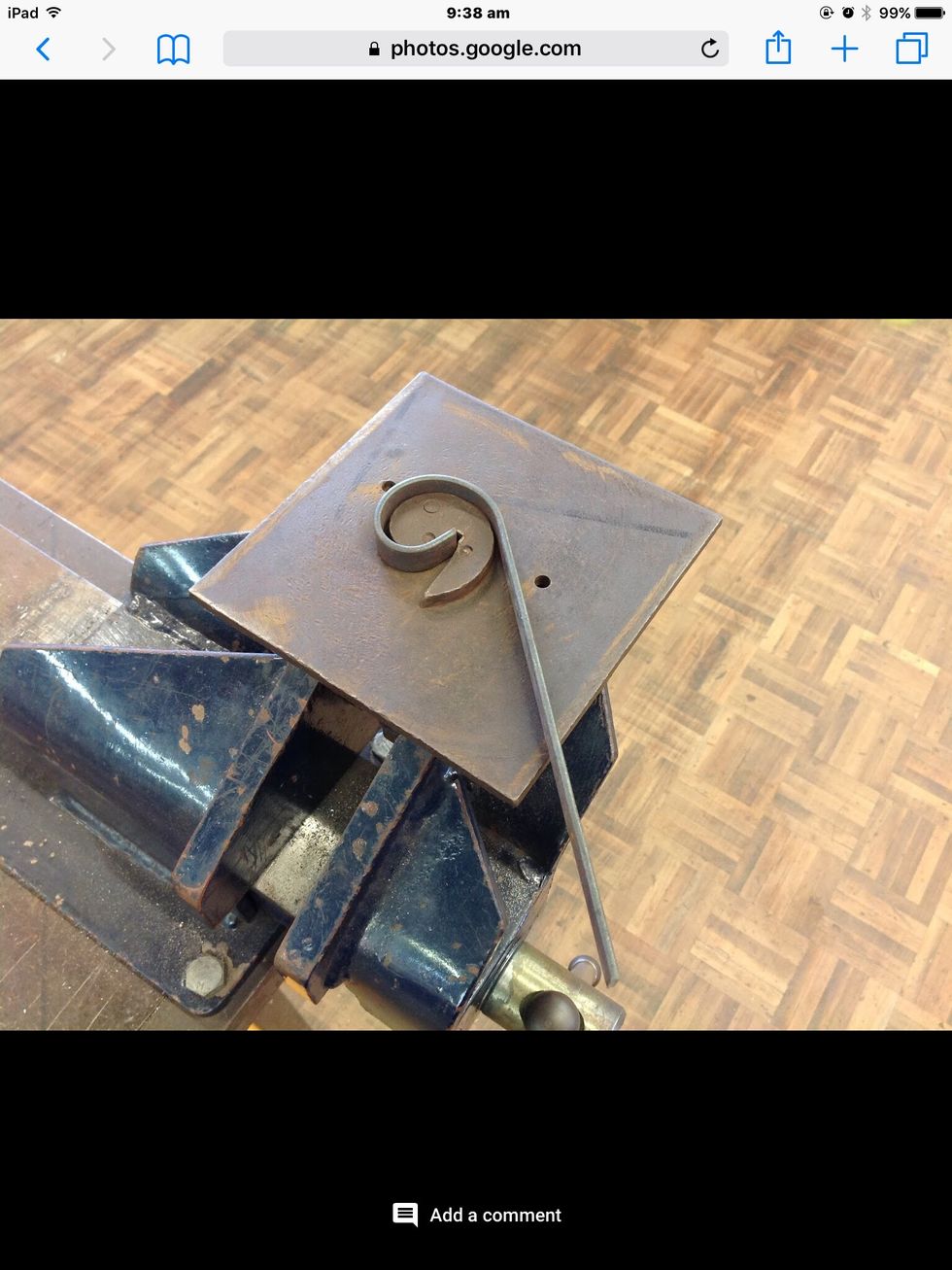 Step 8: Use scroll plate to scroll flat bar (Tip: DONT SCROLL THE WHOLE WAY)
Step 9: Measure half a centimetre on edge of flat bar with ruler, then drill with drill press.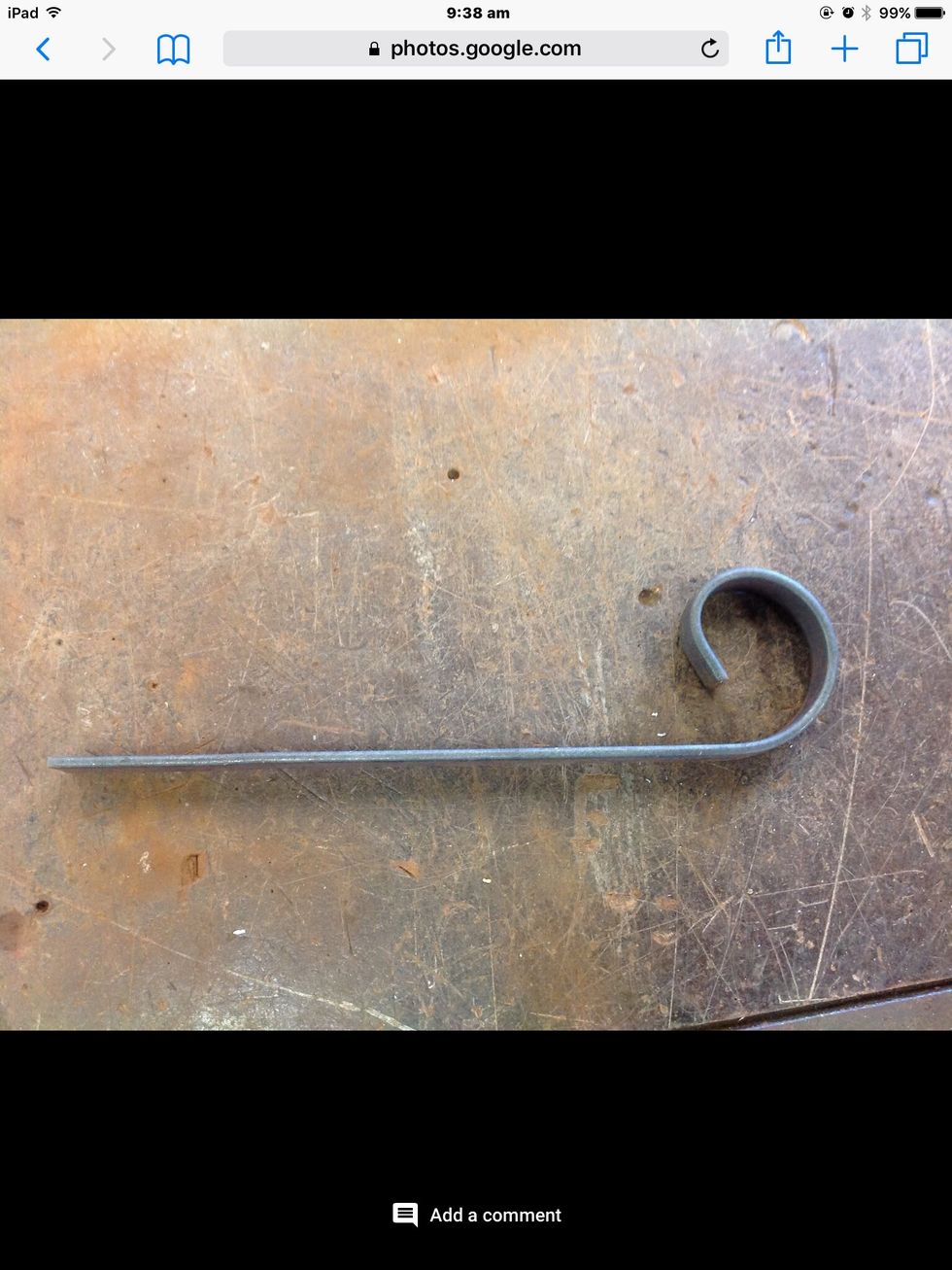 Result of flatbar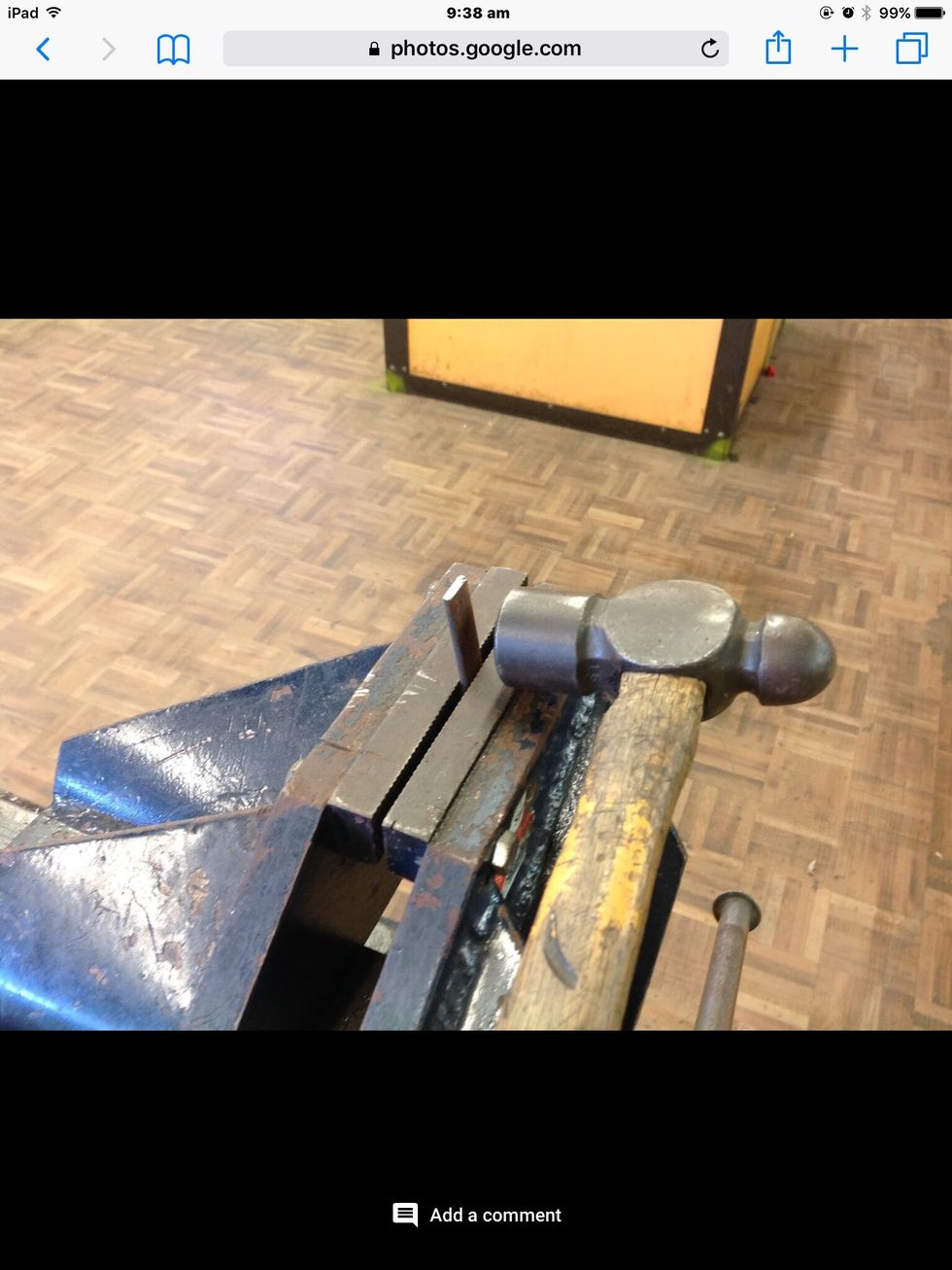 Step 11: Bend both ends (Spare flat bar + Scrolled Flatbar) so that it sits flat on table
Use file to file down all pieces.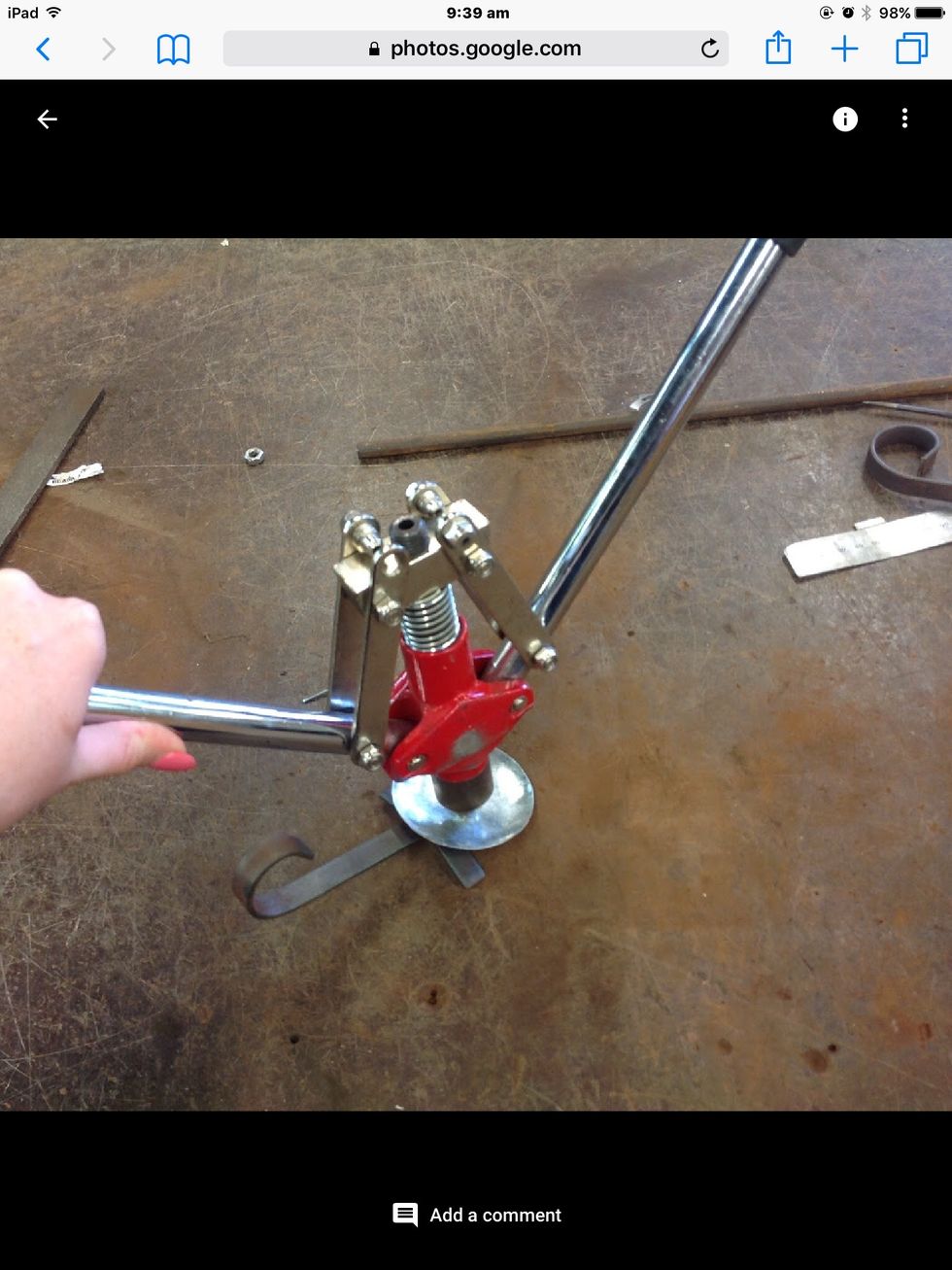 Use pop rivet to hold all pieces together.
Finished product.
Guillotine
Ballpein Hammer
Drill Press
Tinsnips
File
200 x 3mm Flat Bar
70 x 70mm Flat Bar
Centerpunch
Pop Rivet
Metal Ruler
Scribe
Dish Mould
Tinmans mallet