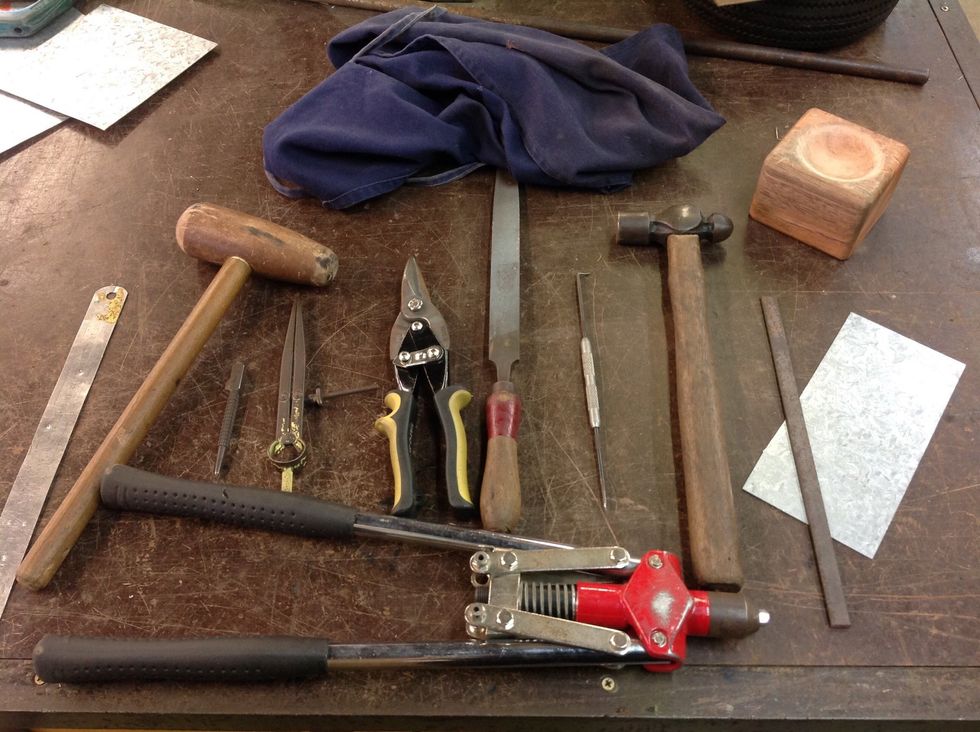 This is the equipment you need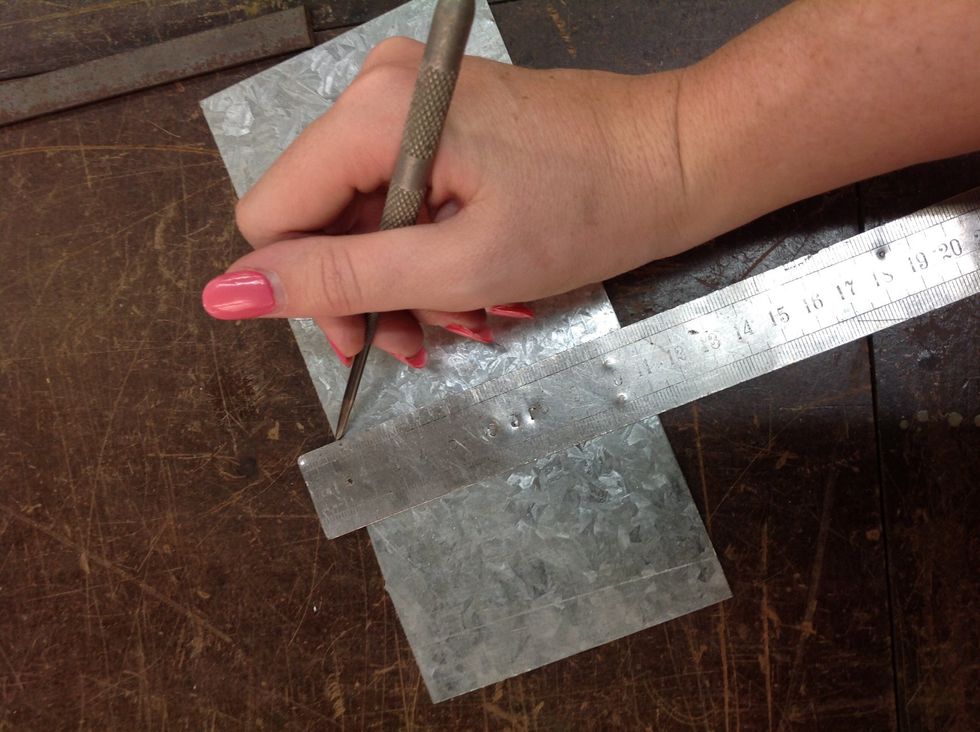 1. Use a metal ruler to make a square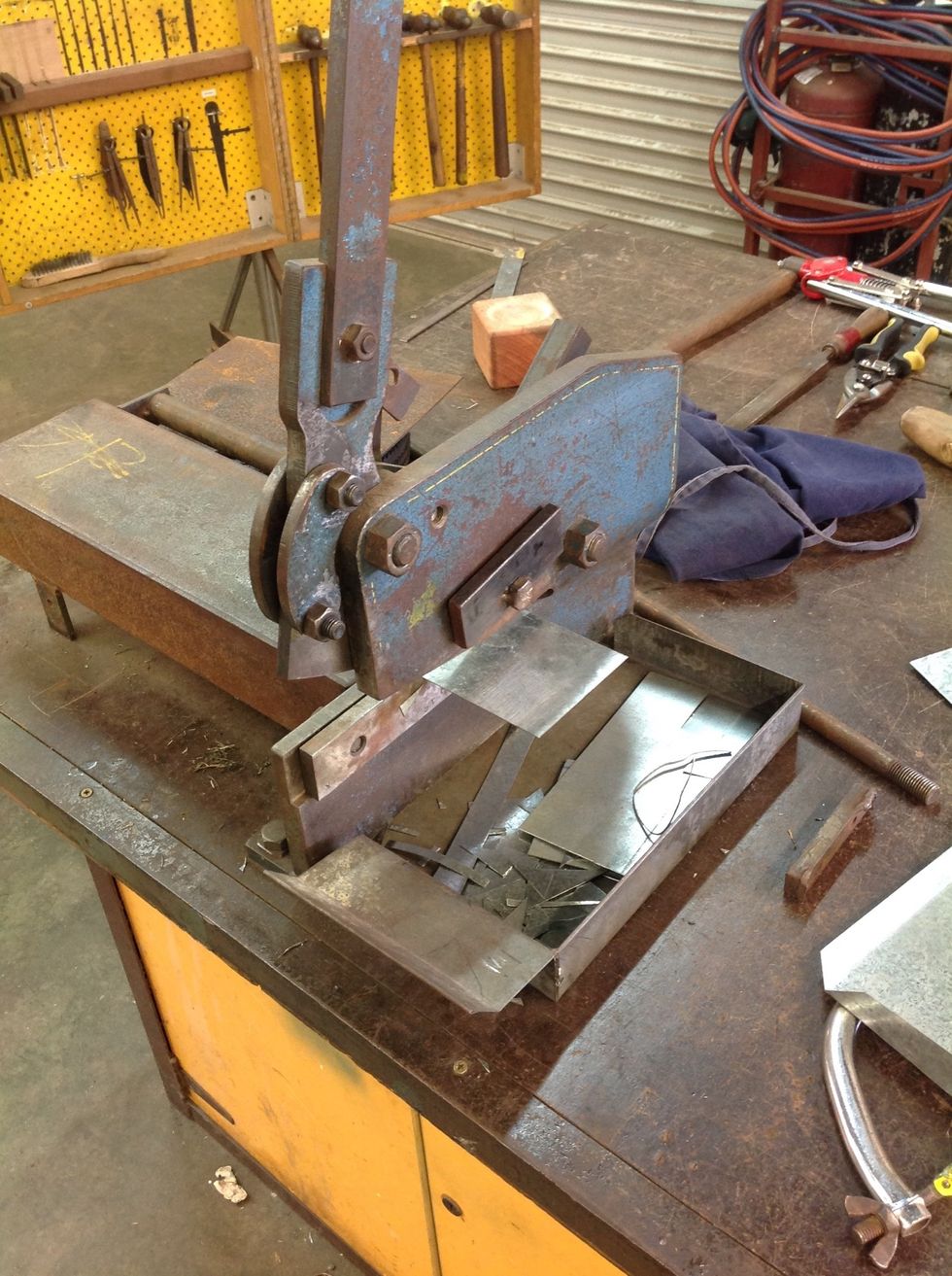 2. After, cut the square with the gullitene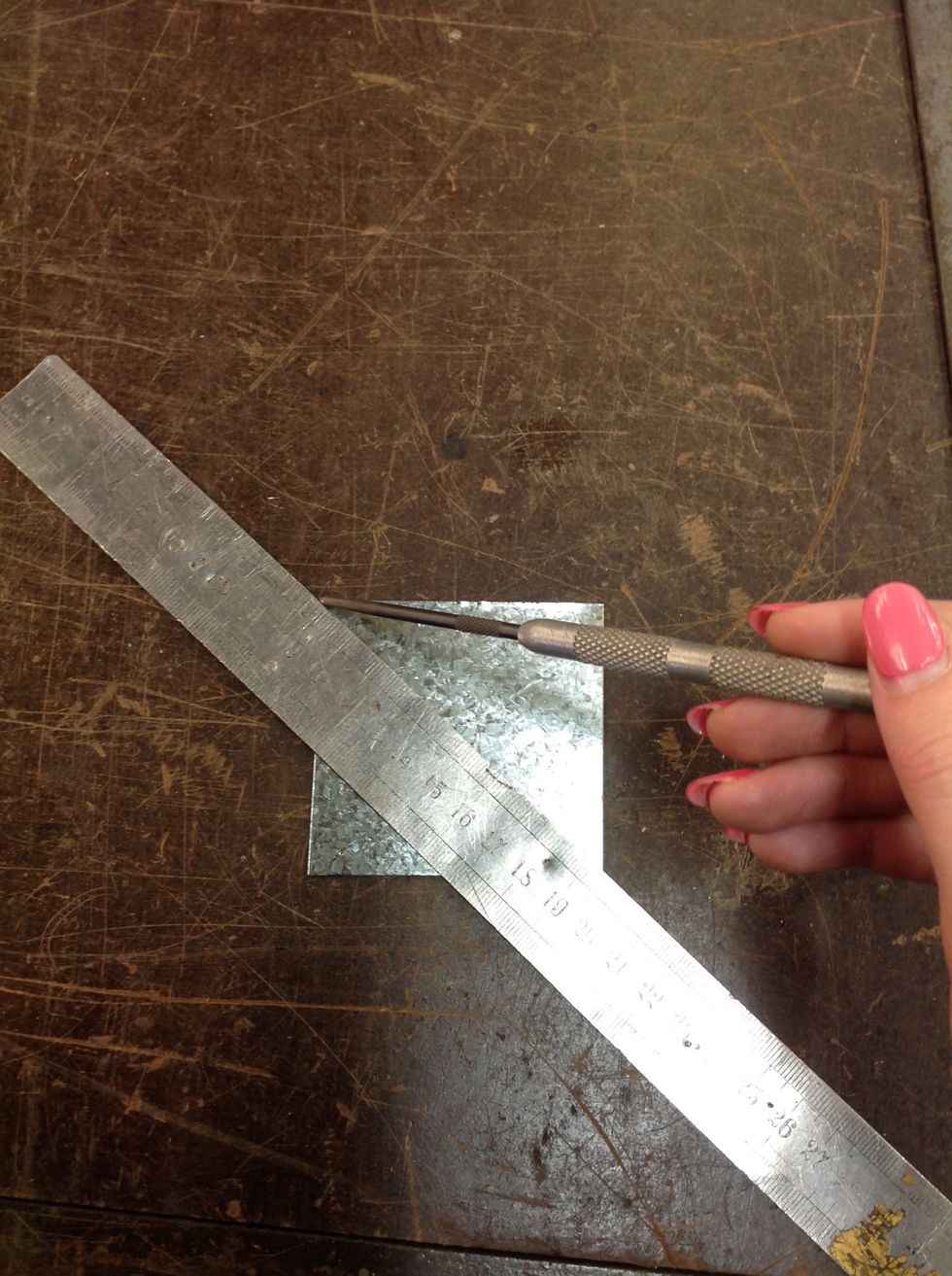 3. Then find the centre of the by doing two diagonal lines from two corners of the square
4. Where the lines meet, you put a mark with the centre punch so it is easier to drill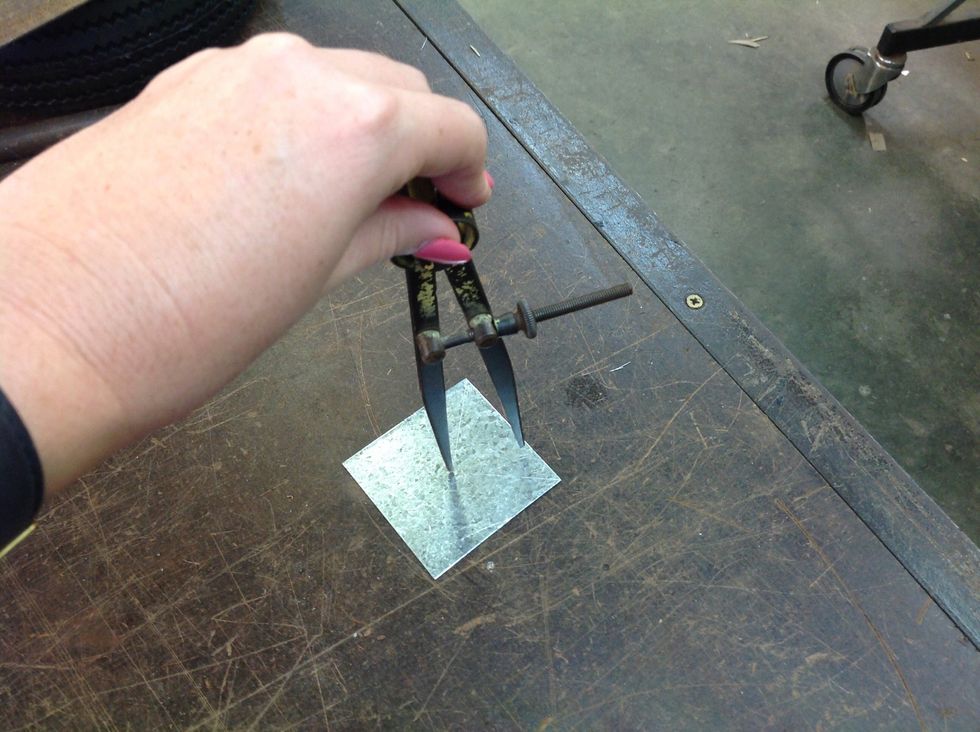 5. Next you mark a circle using a compass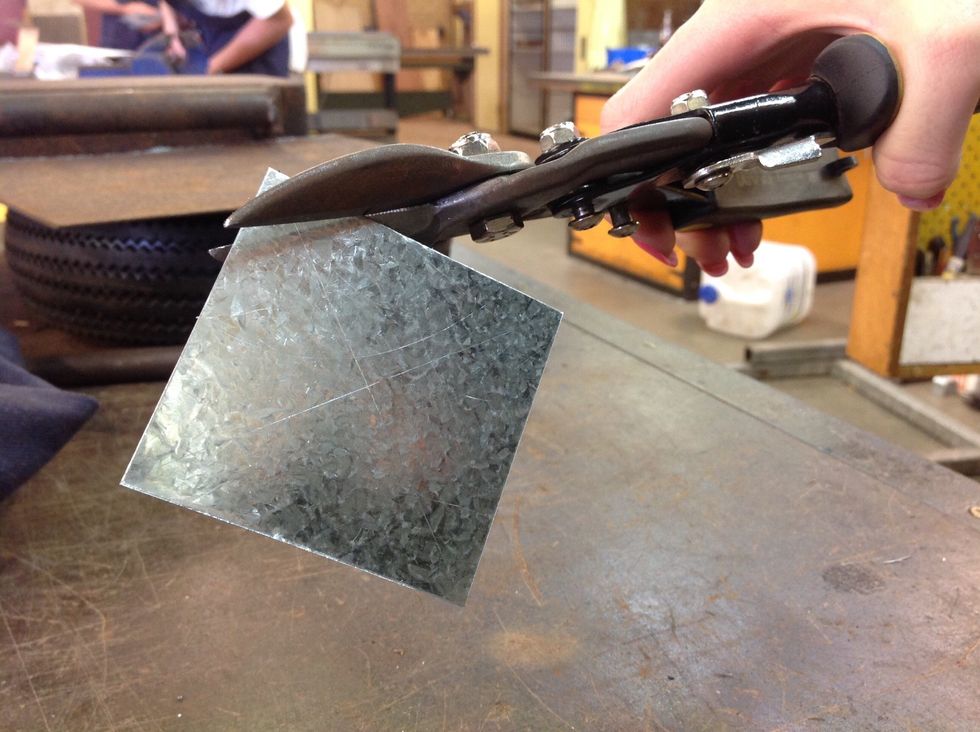 6. Once you have marked the circle you cut in with the tin snips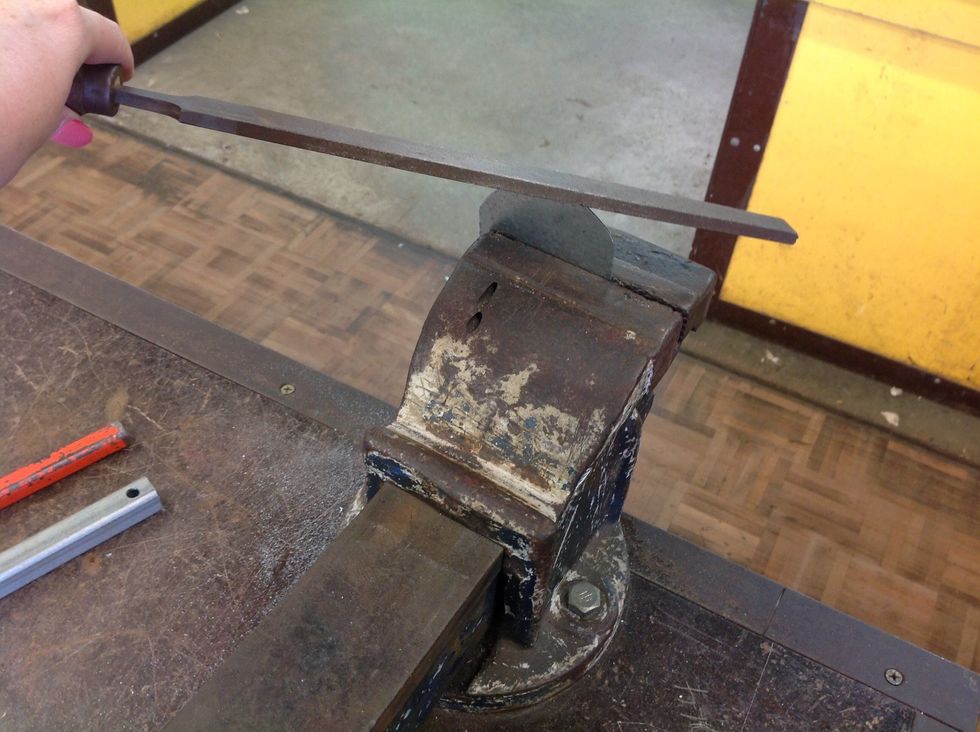 7. Once you have cut the circle you file the parts that are either Pointy or sharp so it can be smooth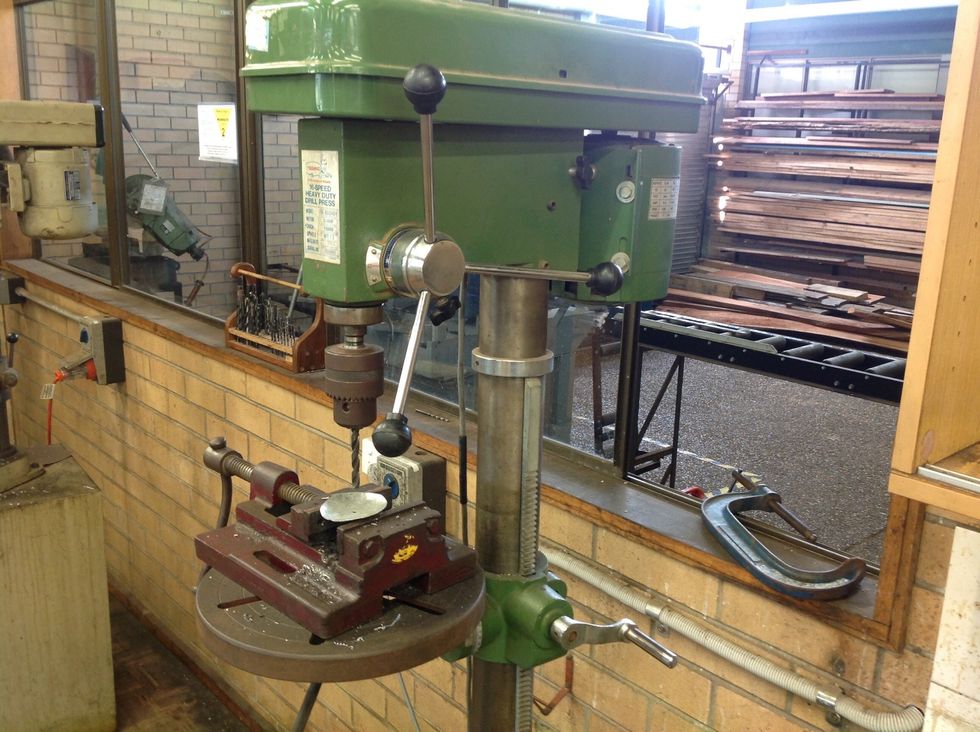 8. After that, you drill through the centre punch mark you made with the drill.
9. After, use a tin mans Mallet to make the shape of your dish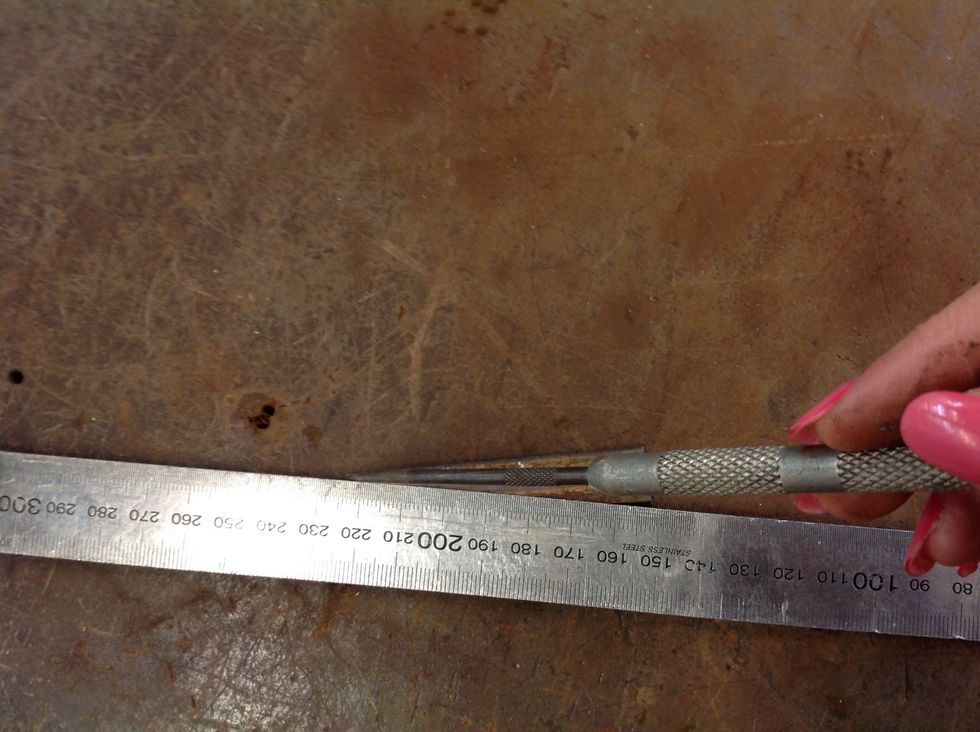 10. Then with your flatbar, you do two lines across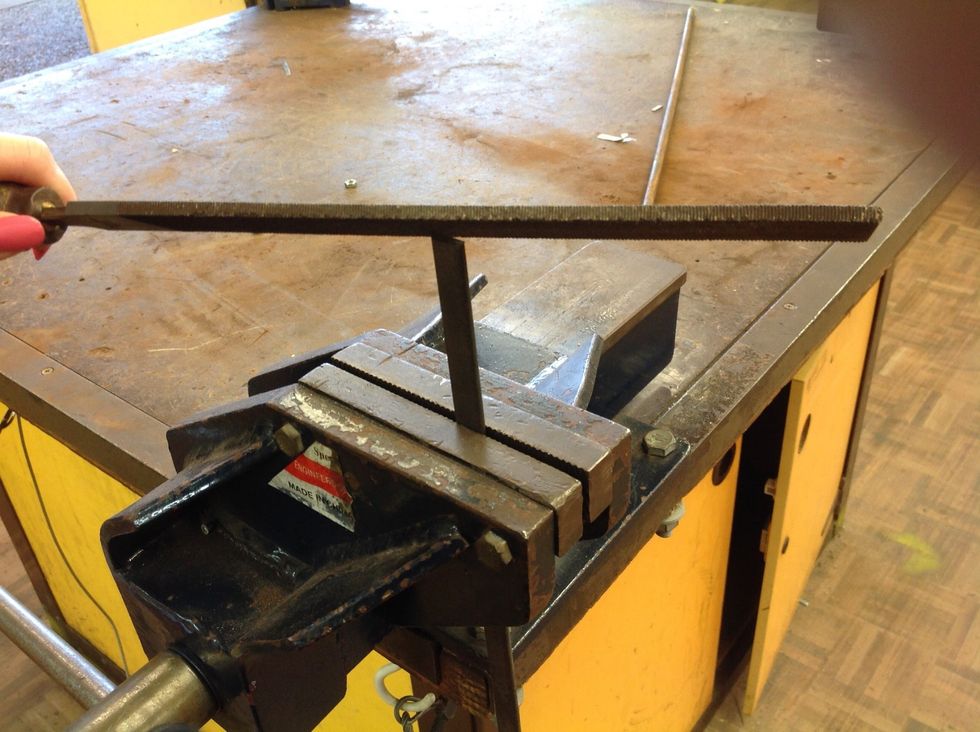 11. Then you file your flatbar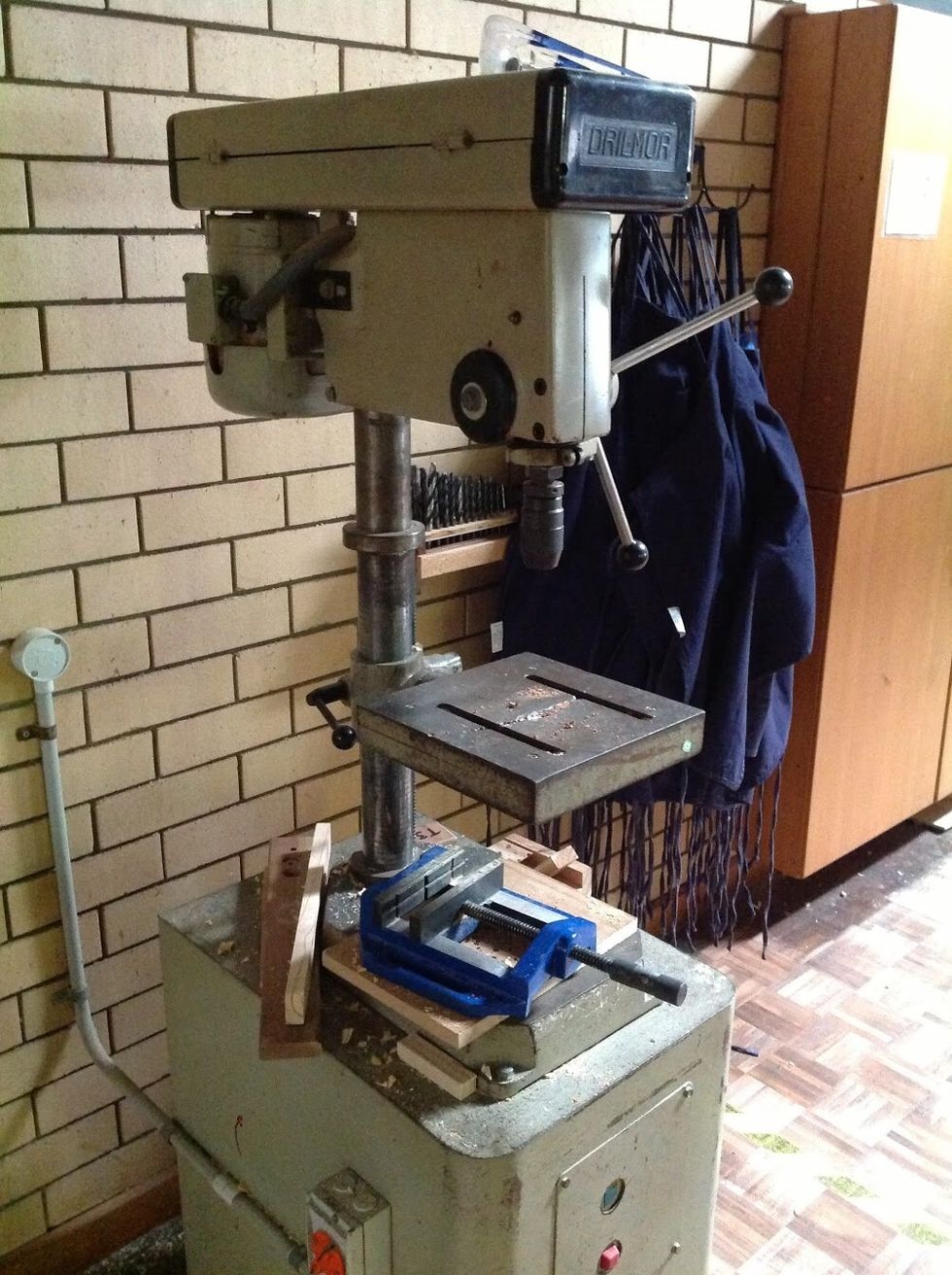 12. Once you have marked and fi,ed you drill the centre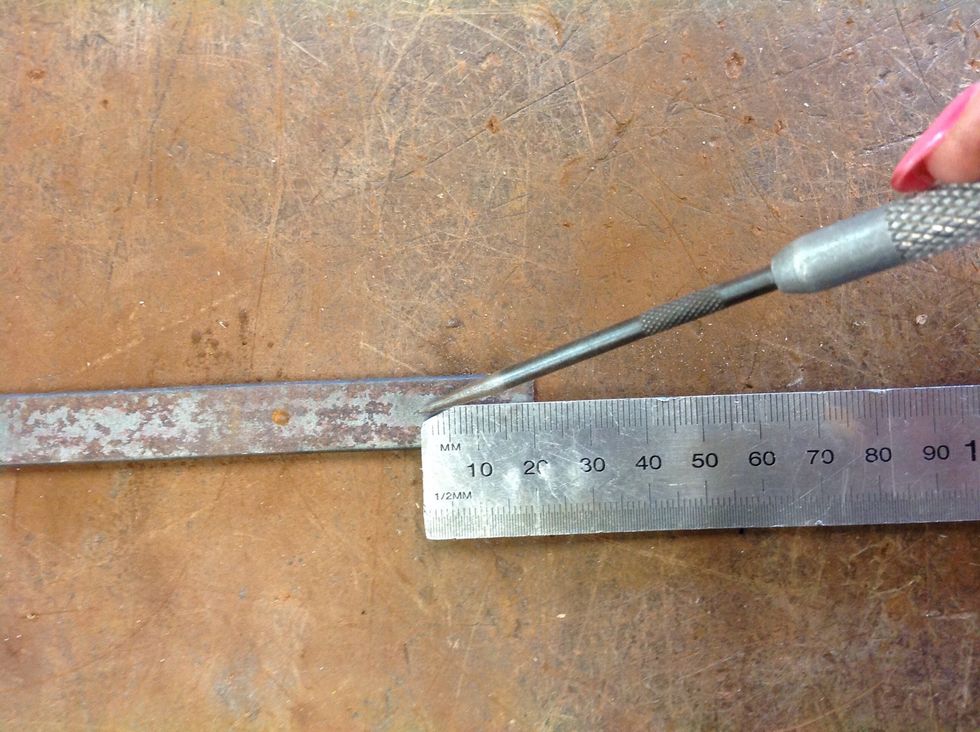 13. After that, you measure and mark about one centre meter from one of the sides.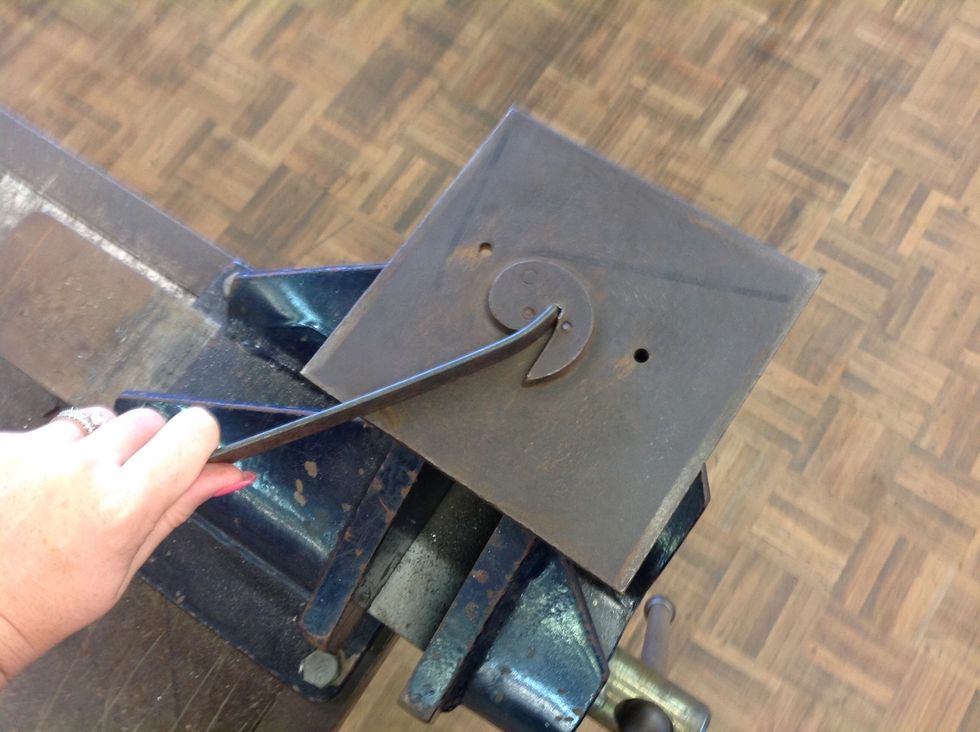 14. You then use a scroll scrape to shape the handle of your holder
15. Where the centimetre you marked you drill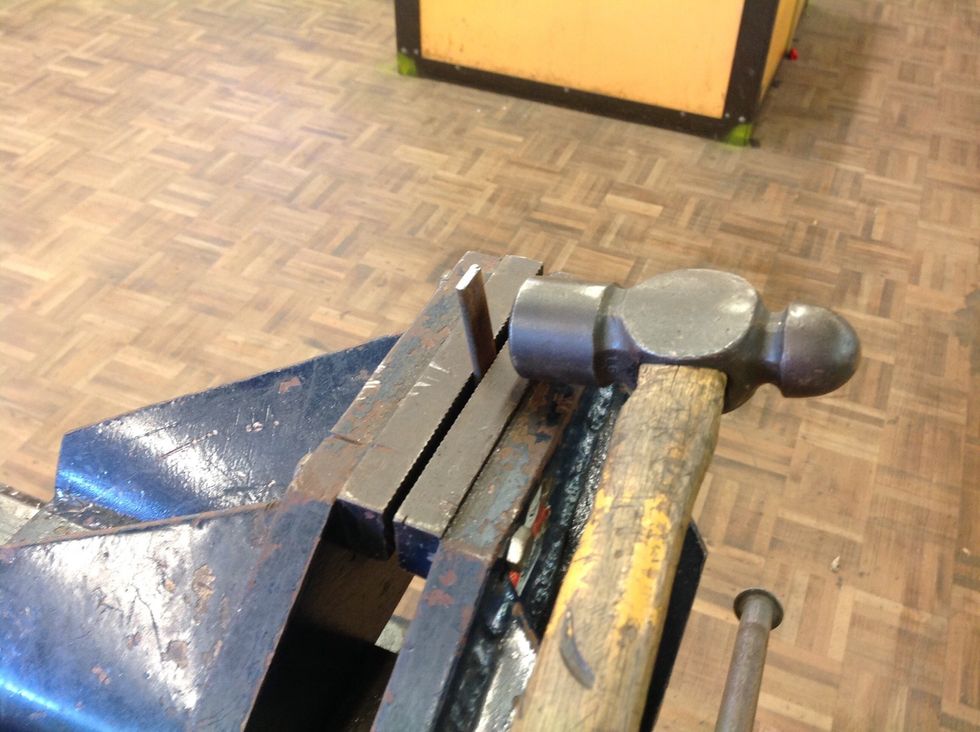 16. Then you bend the flat bar slightly with the vice and a metal hammer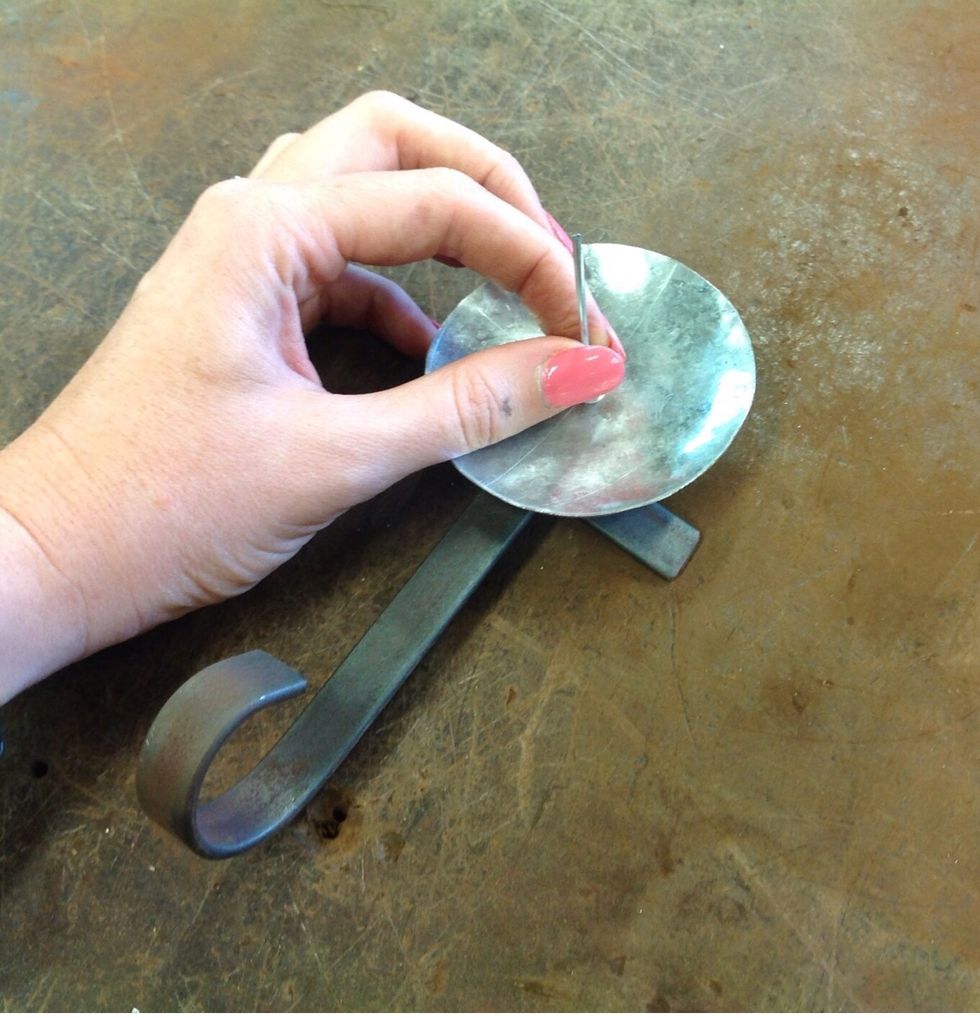 17. You then put all together and put the rivet screw through all holes
18. You then use the pop rivet gun to put all together and finish
Final product
The creator of this guide has not included tools