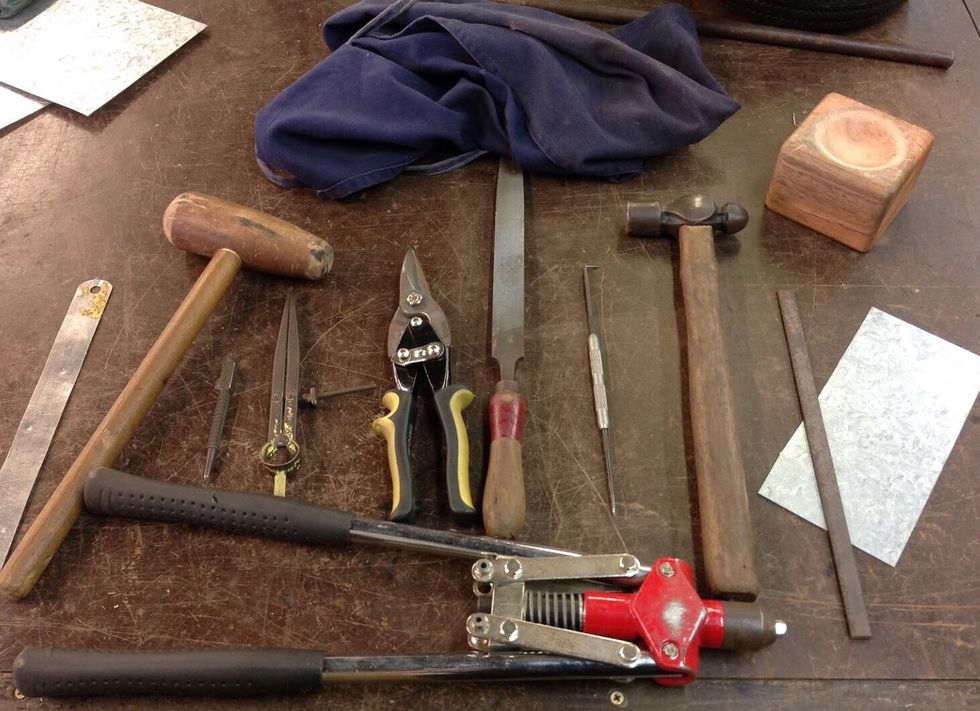 ALL EQUIPMENT YOU NEED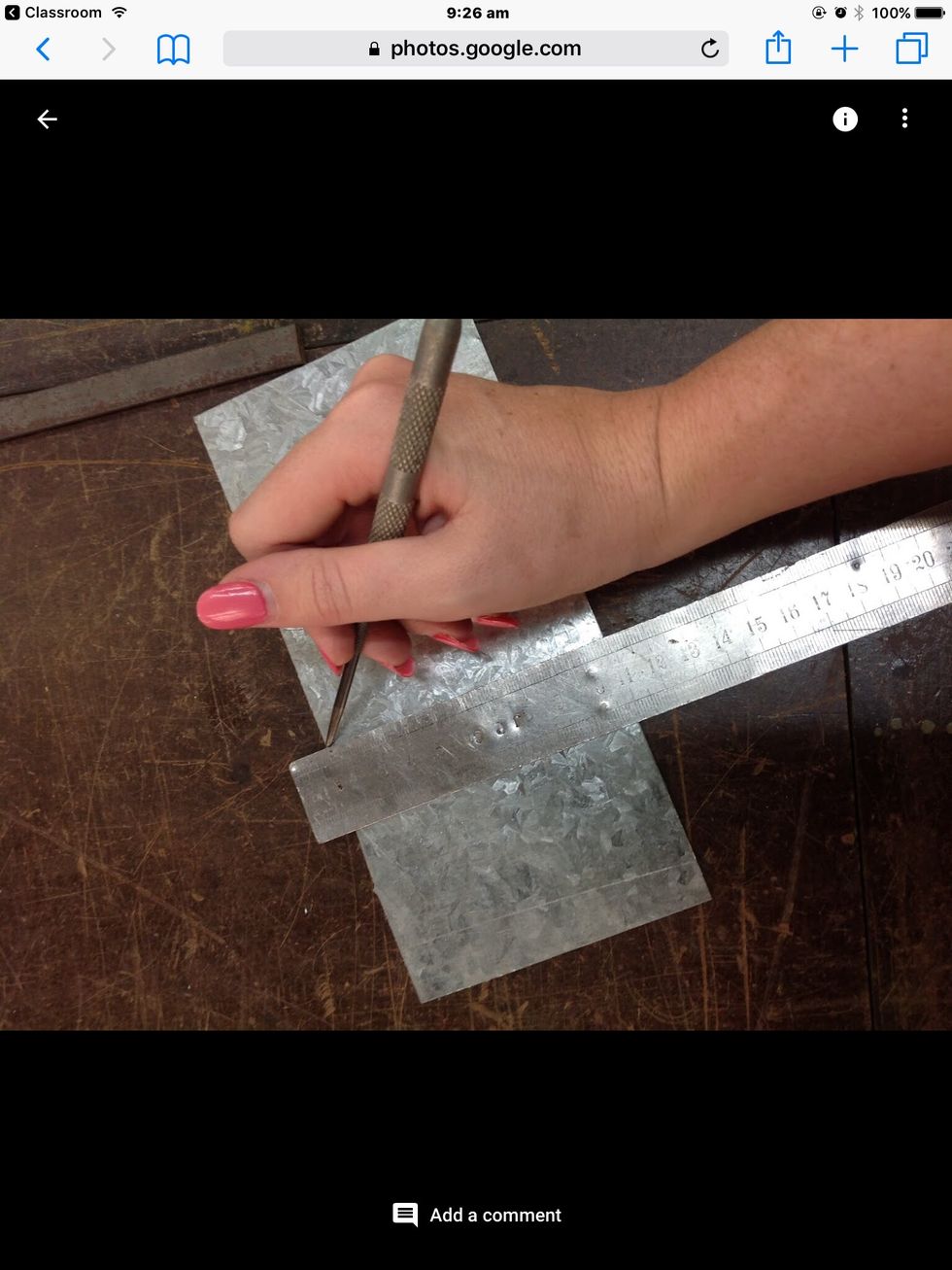 Step 1. Measure tin sheets.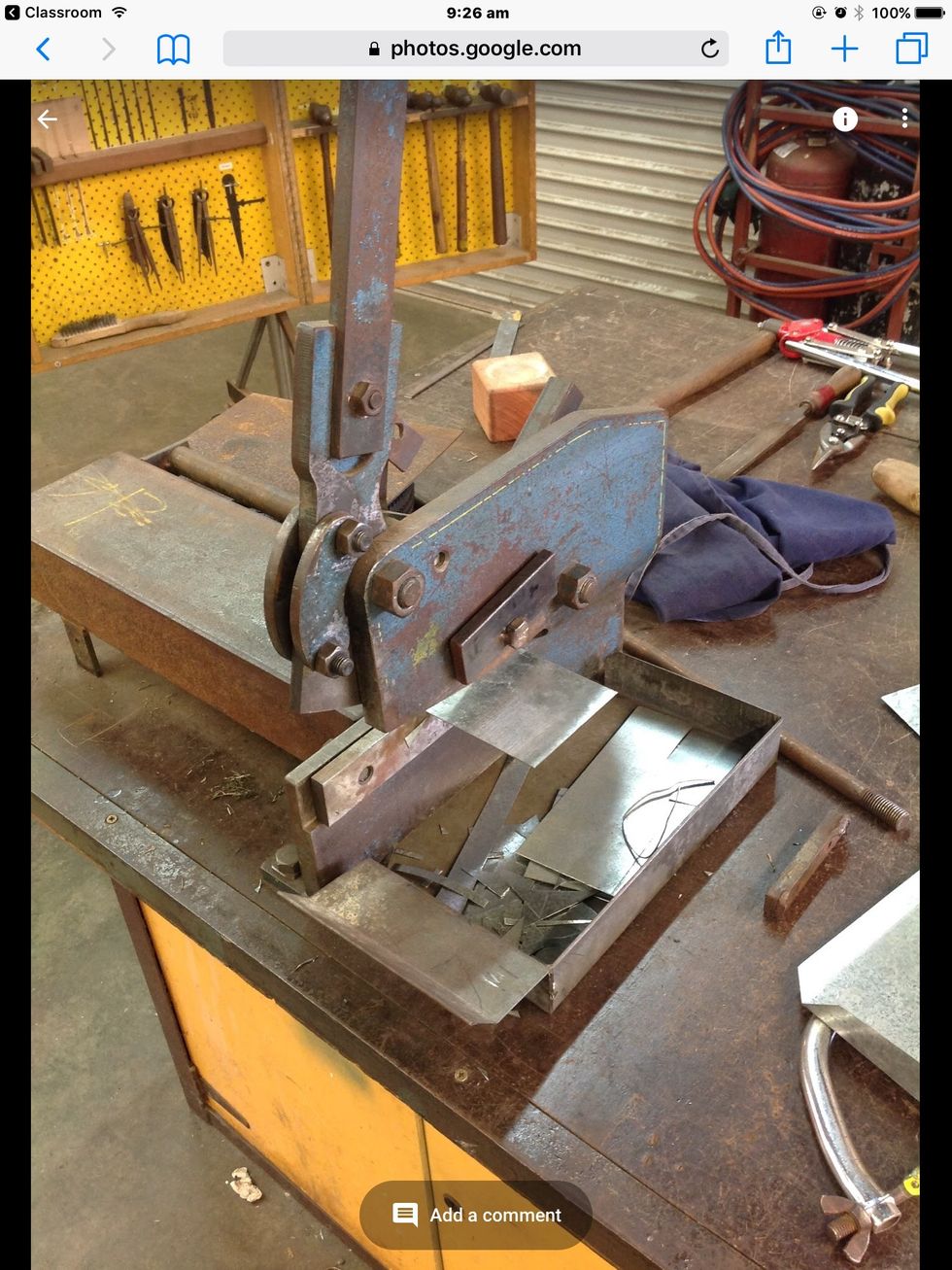 Step 2. Cut sheets with gullitene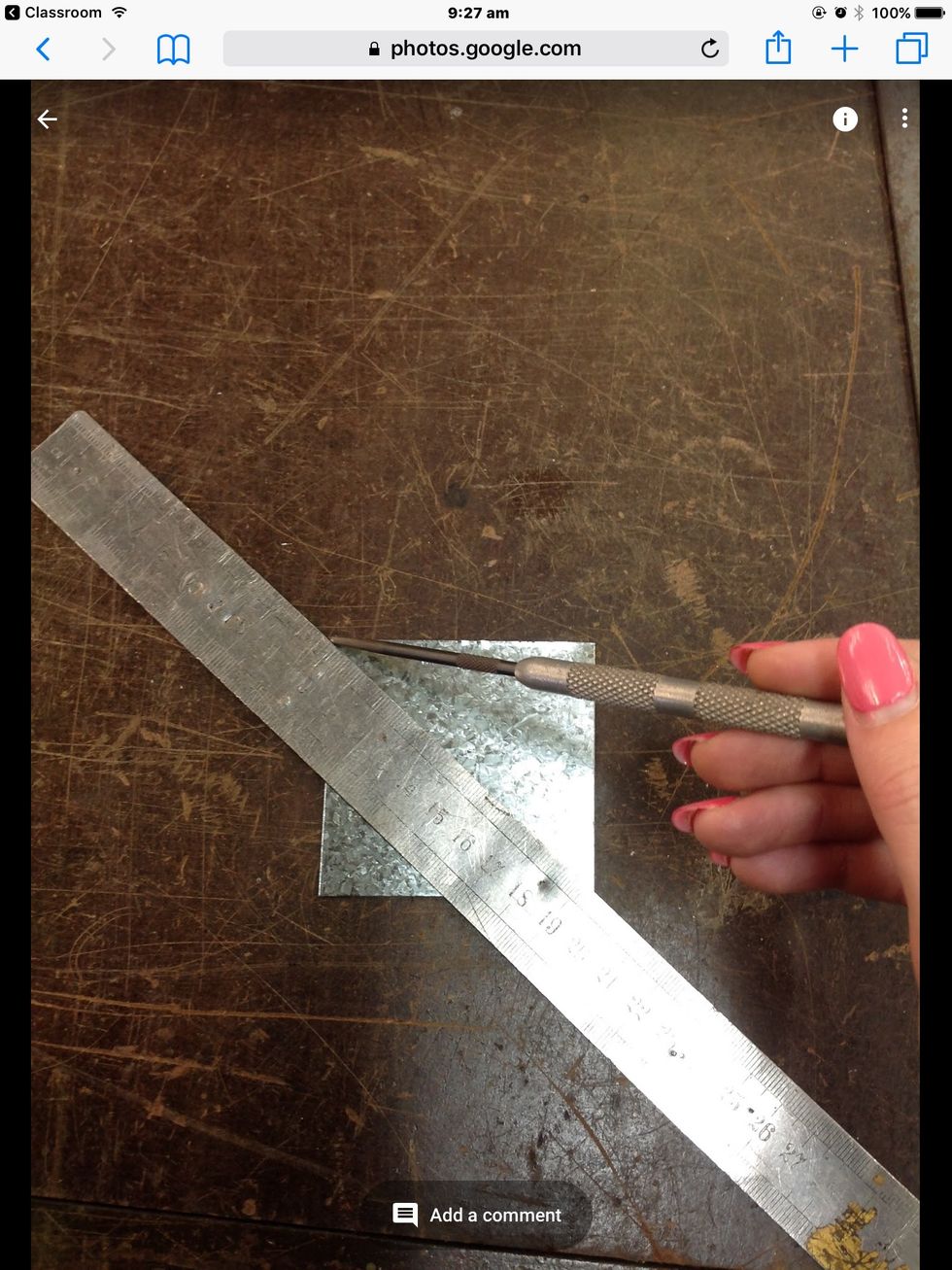 Step 3. Measure corner to corner to find the middle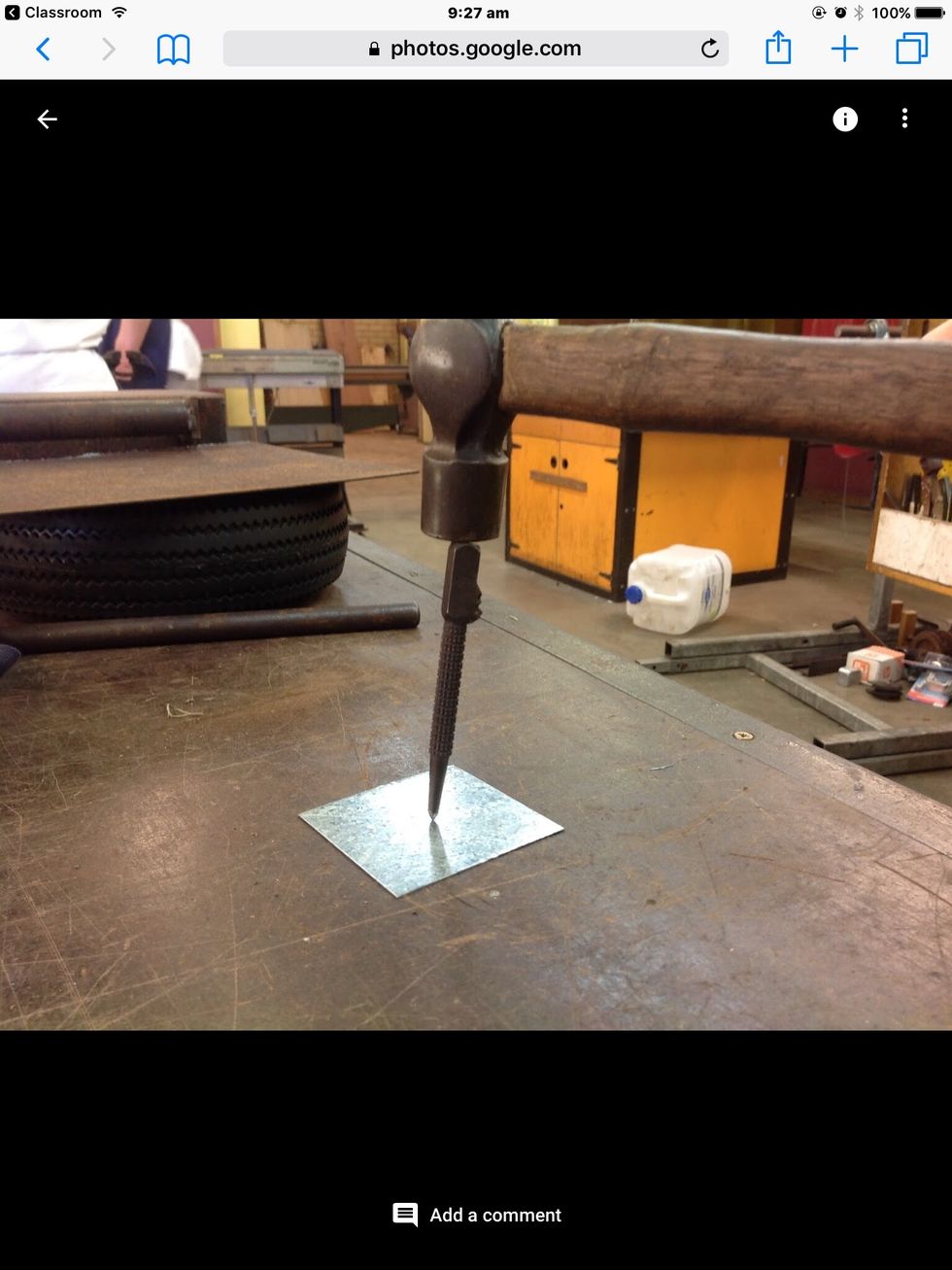 Step 4. Make a centre punch.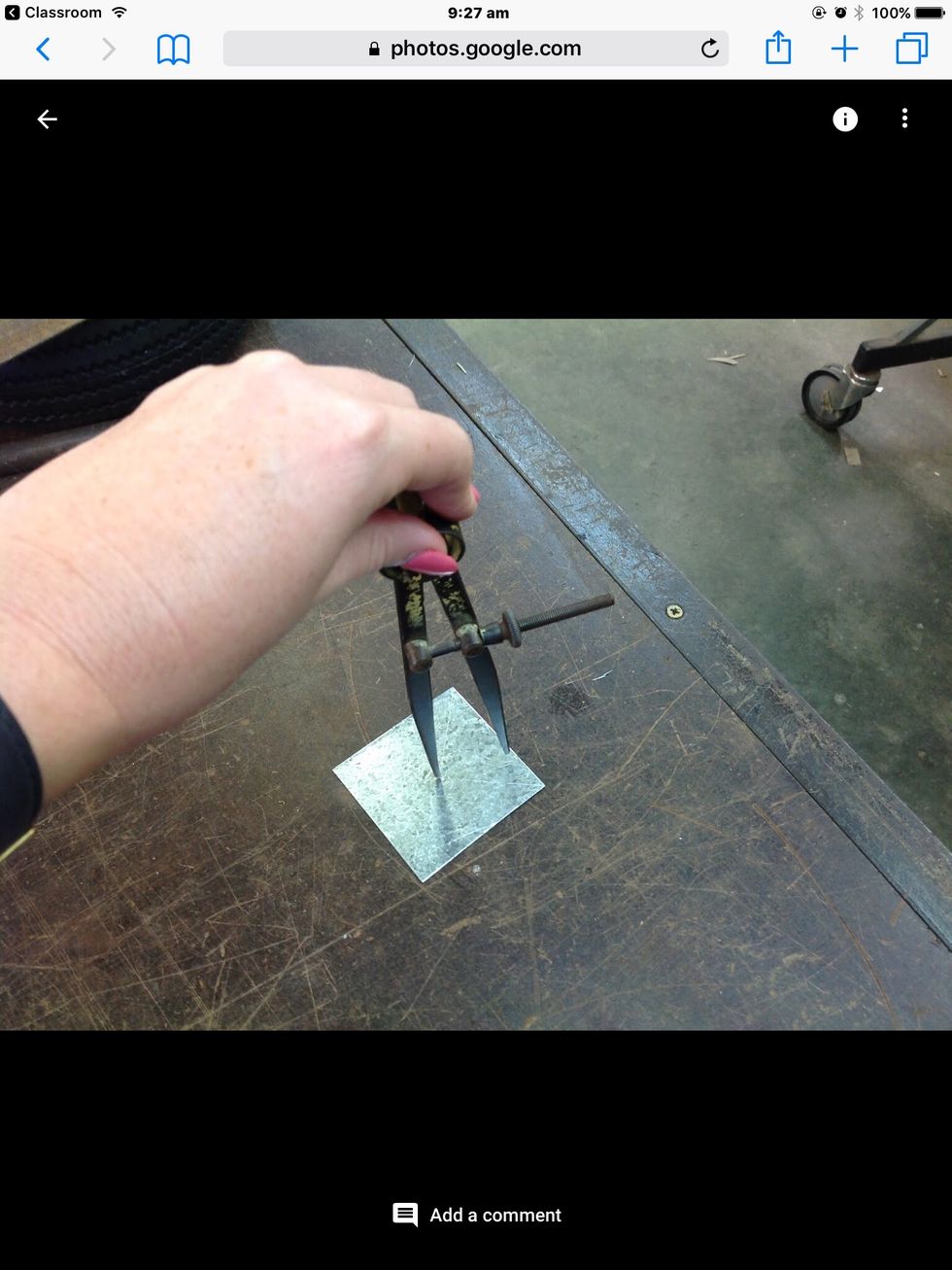 Step 5. Make a circle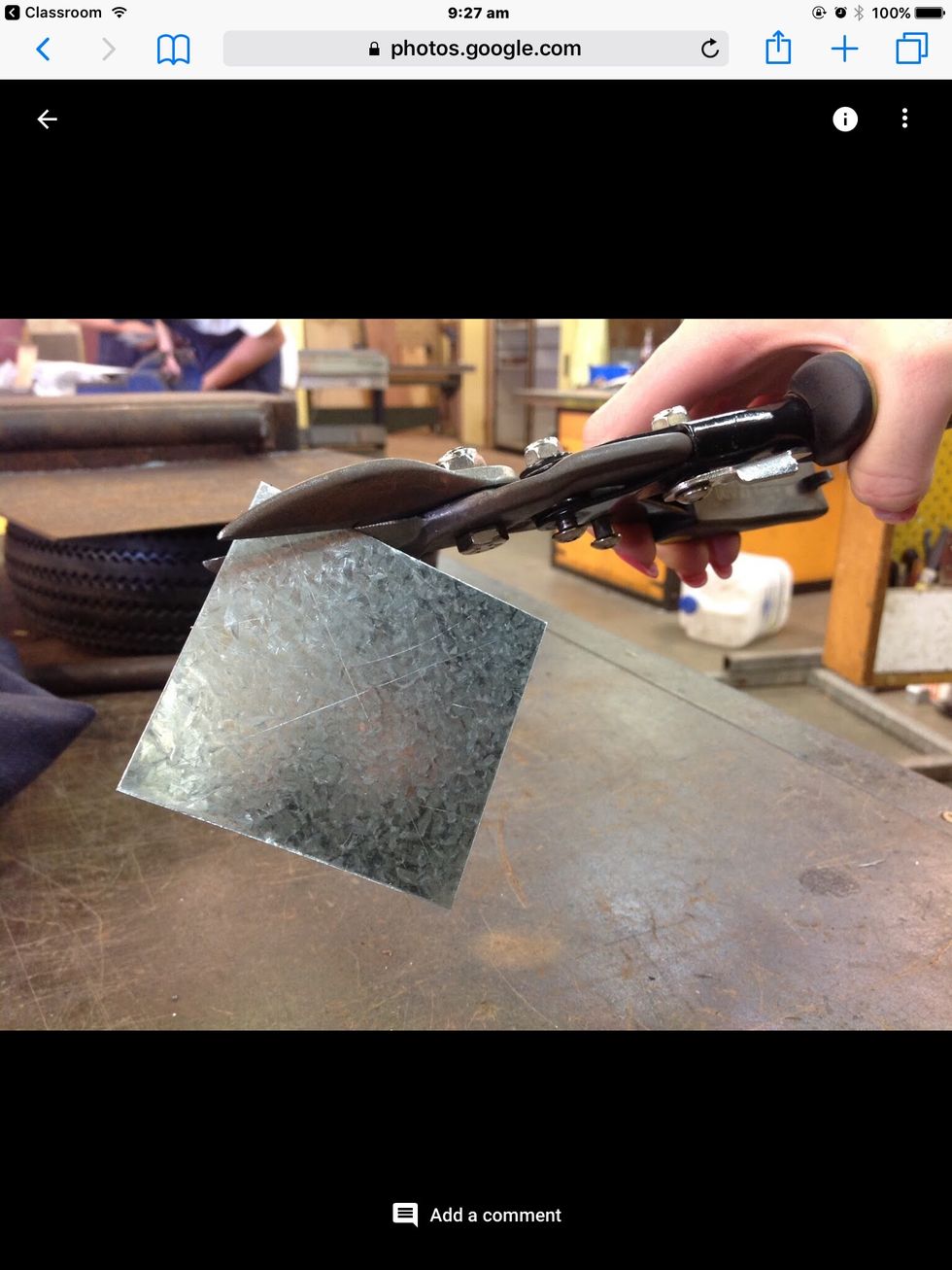 Step 6. Cut out circle with tin snips.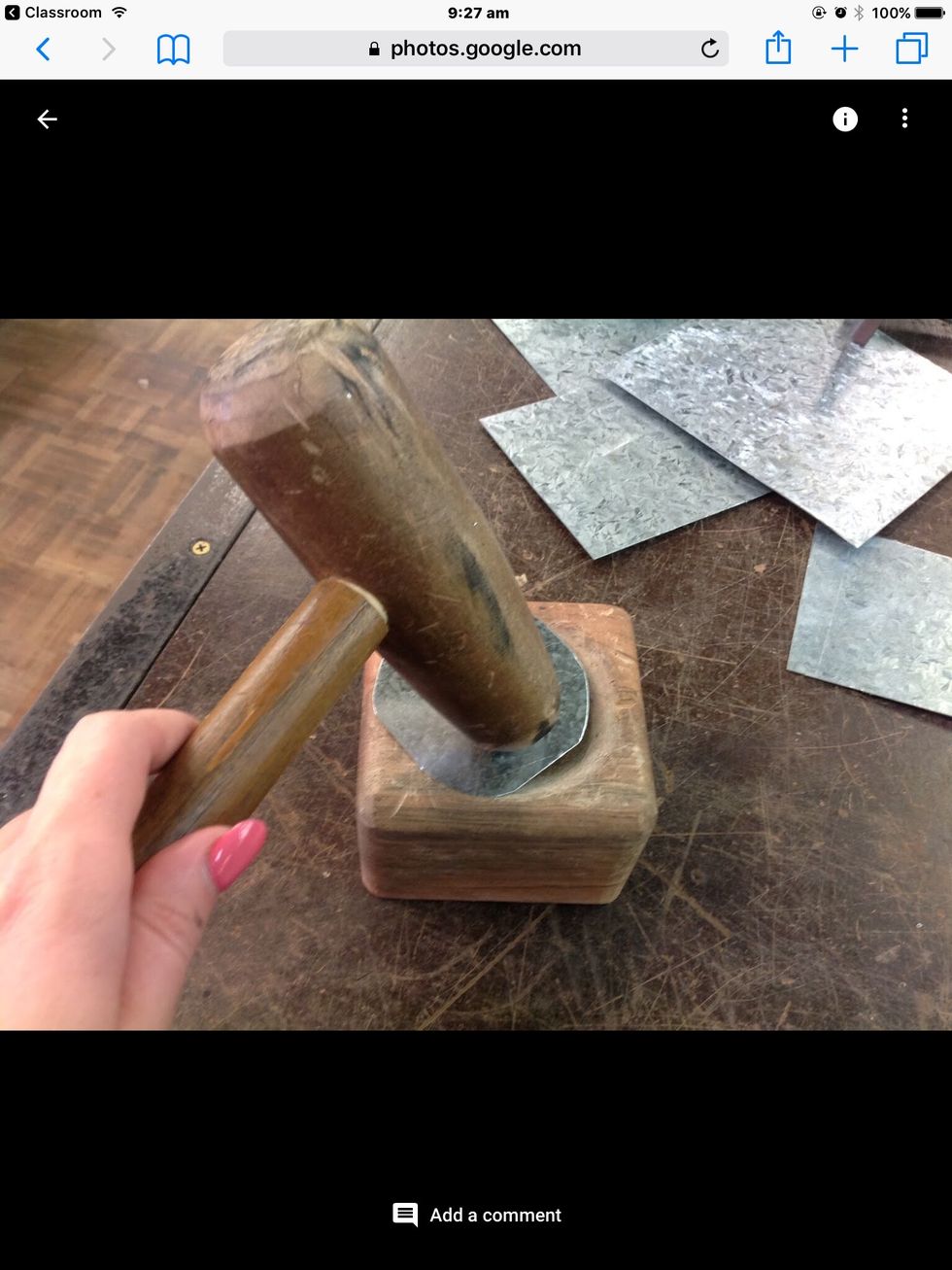 Use tin mans mallet and wooden mood to curve the circle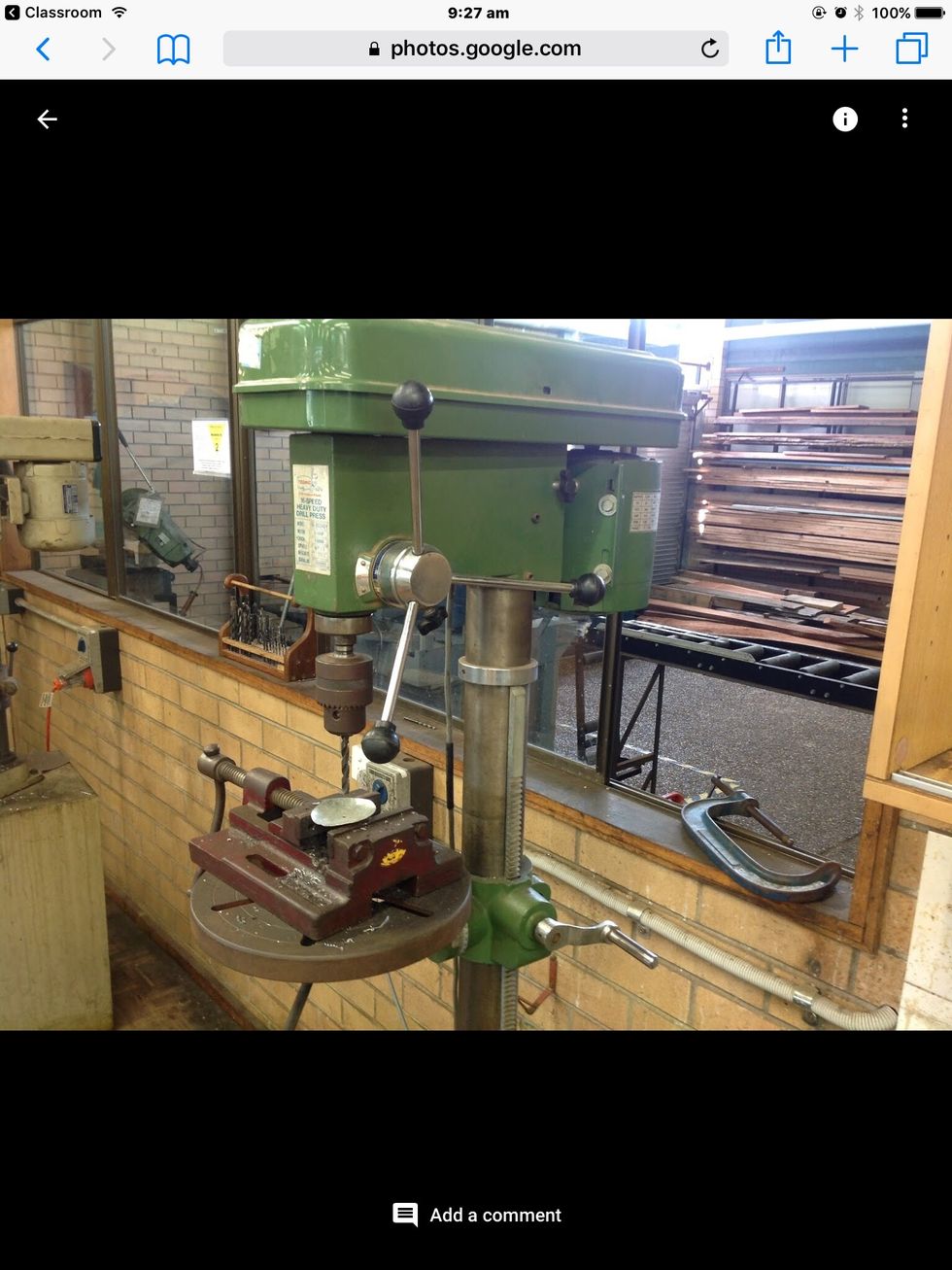 Use drill press to drill the hole made earlier
Completed dish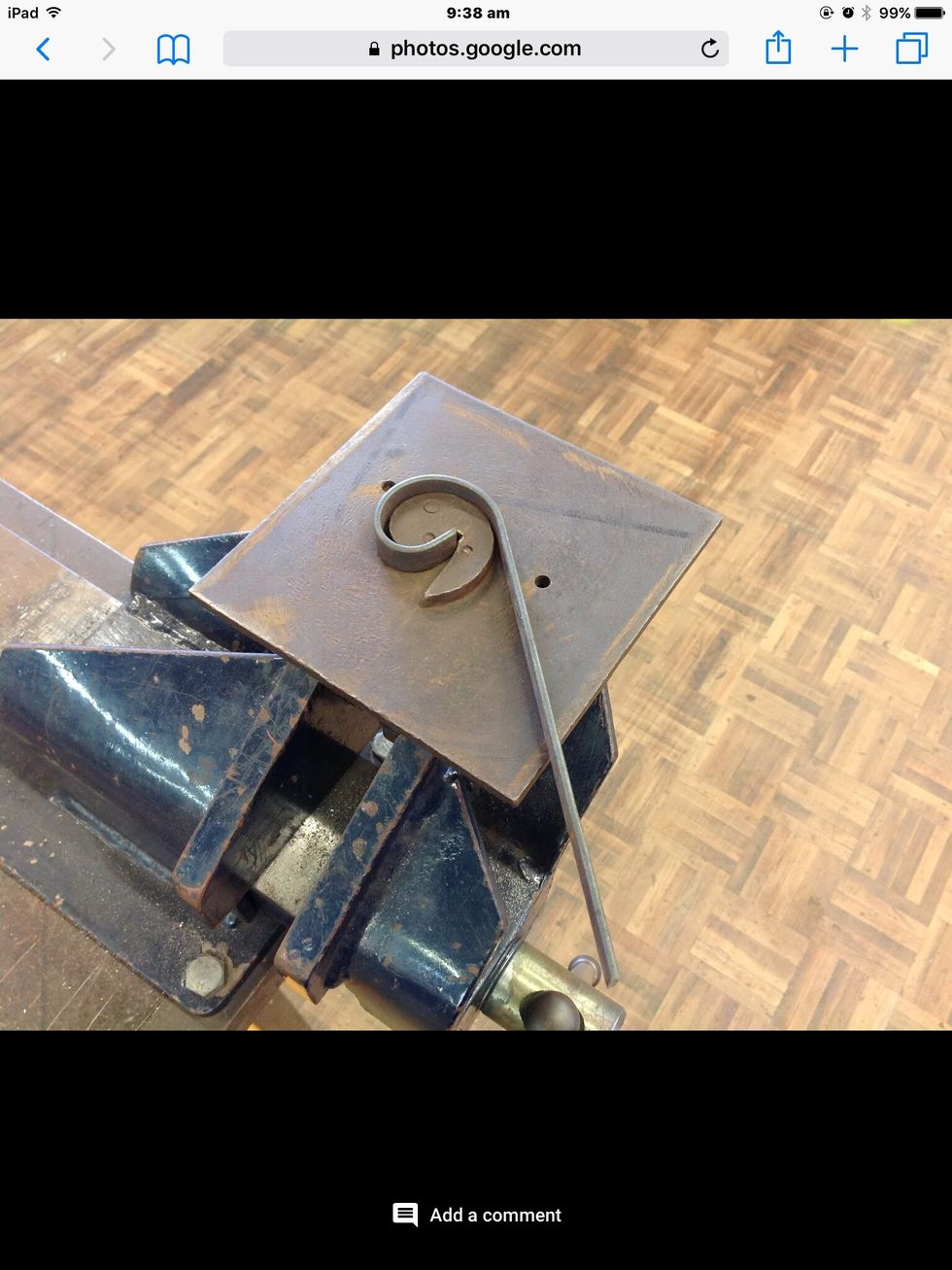 Twist to make the scroll
Make smooth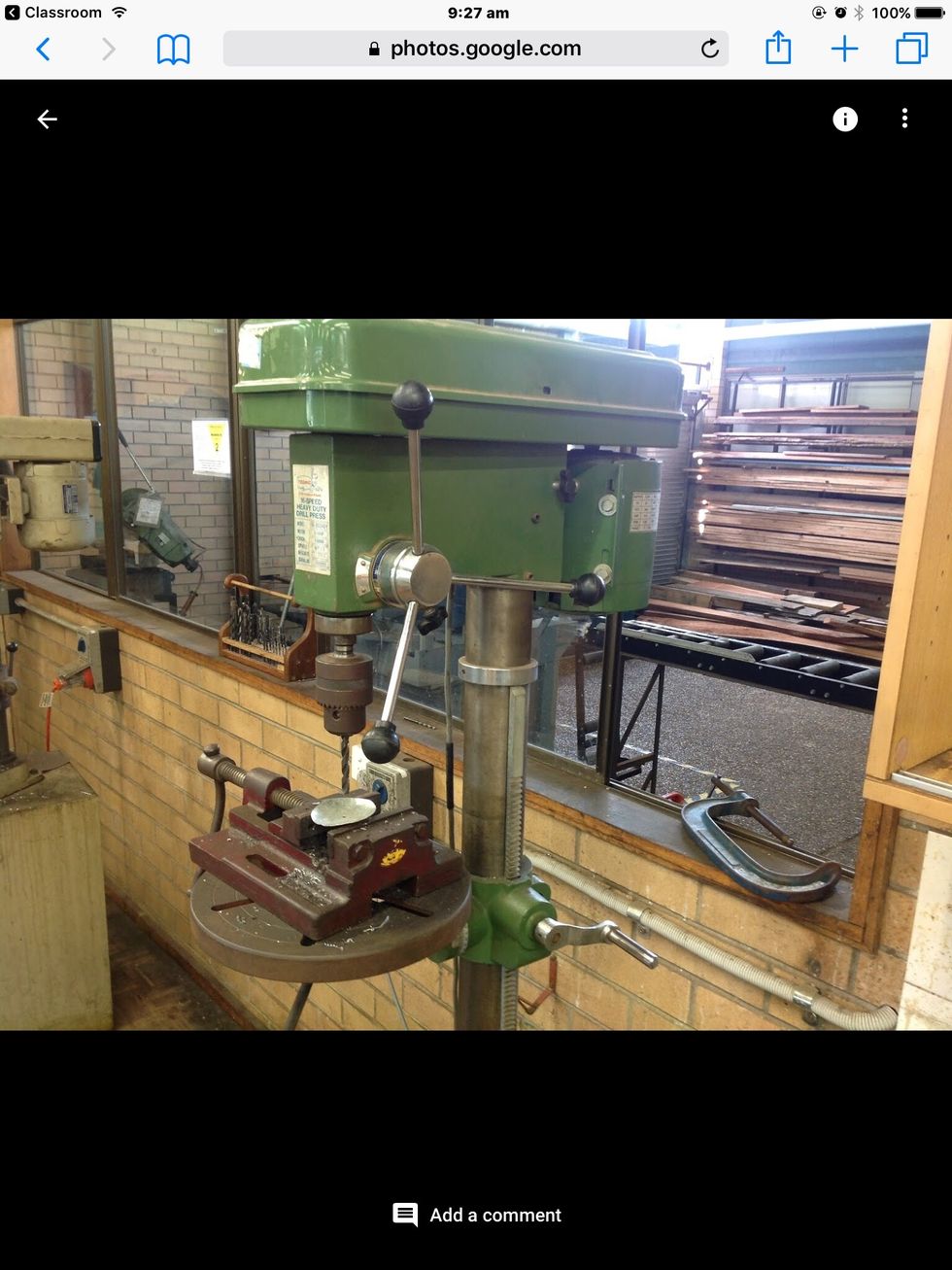 Measure 1 centimetre on flat bar end use drill press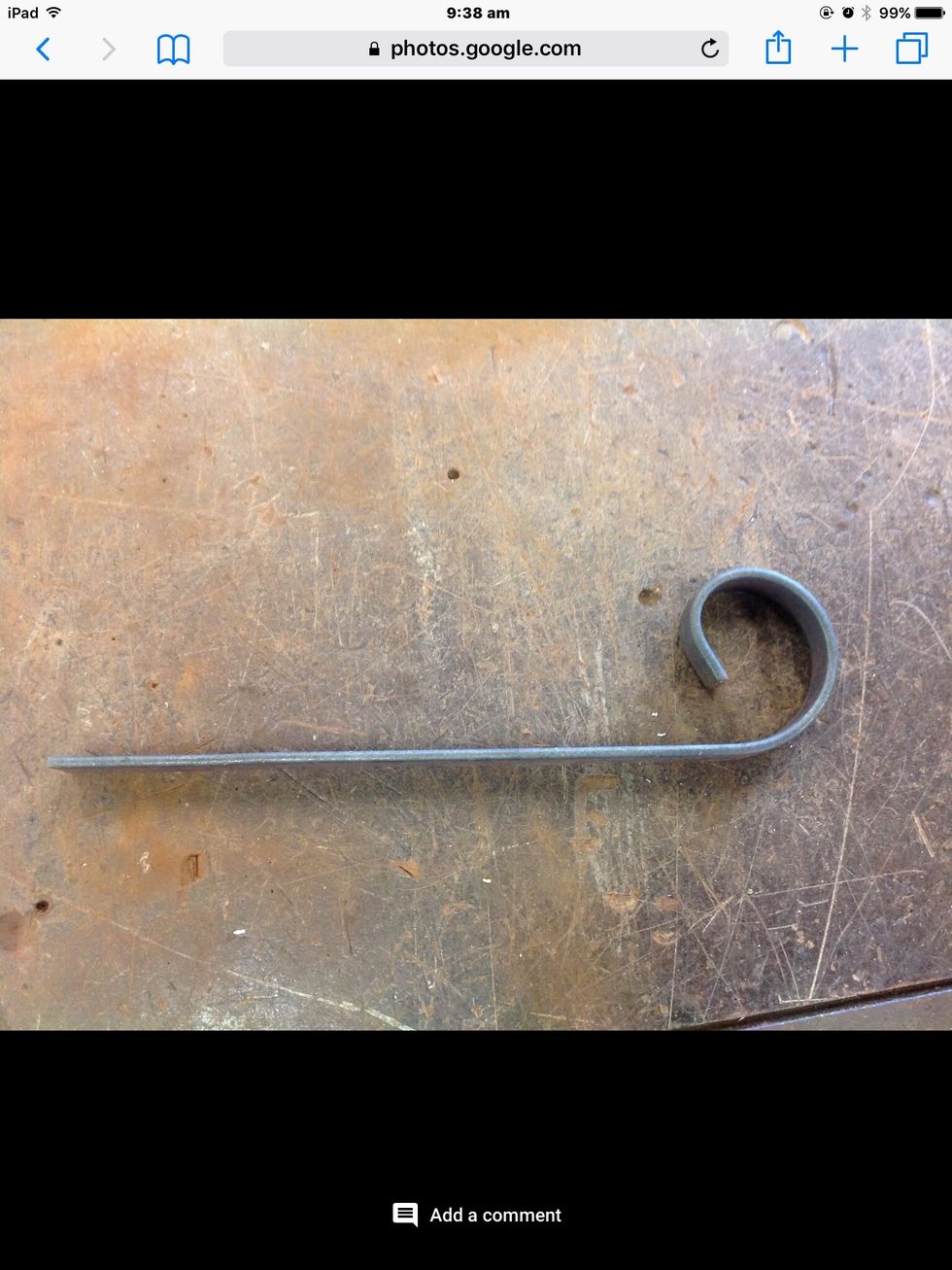 Result of flat bar
Use pop rivet to hold Pieces together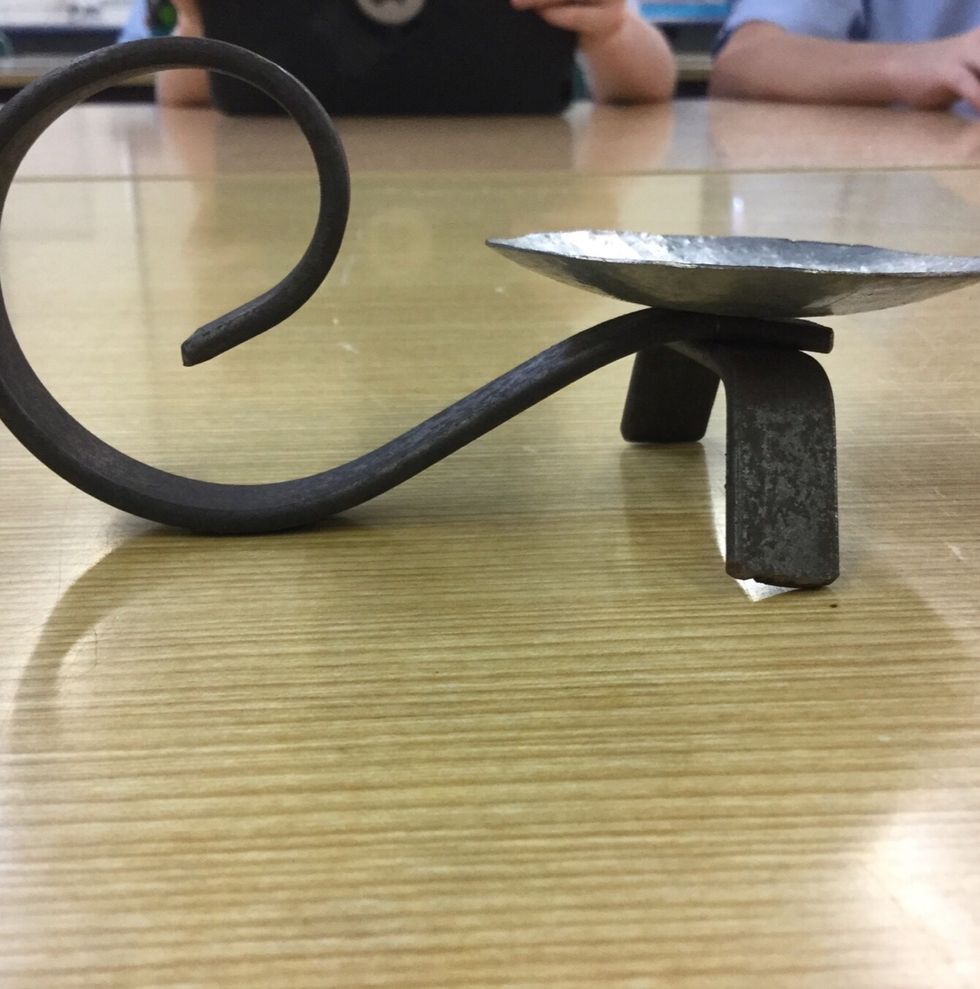 Finished product.
The creator of this guide has not included tools