These are some of the tools that you will need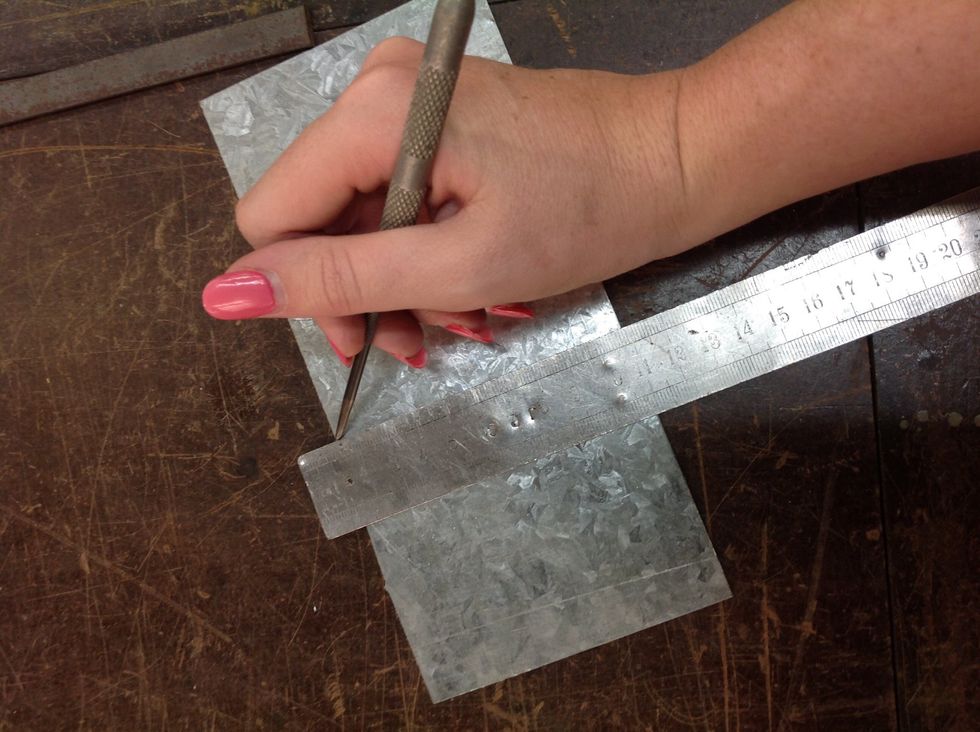 Step 1: Line up a perfect square on a piece of sheet metal. I did mine 7cm x 7cm but you can make it bigger.
Step 2: Using a scribe and a metal ruler scribe from corner to corner creating a centre.
Step 3: Get the centre punch and a ballpin hammer
Divider creates a perfect circle.
Cut out the perfect circle.
Drill the hole in the centre punch hole.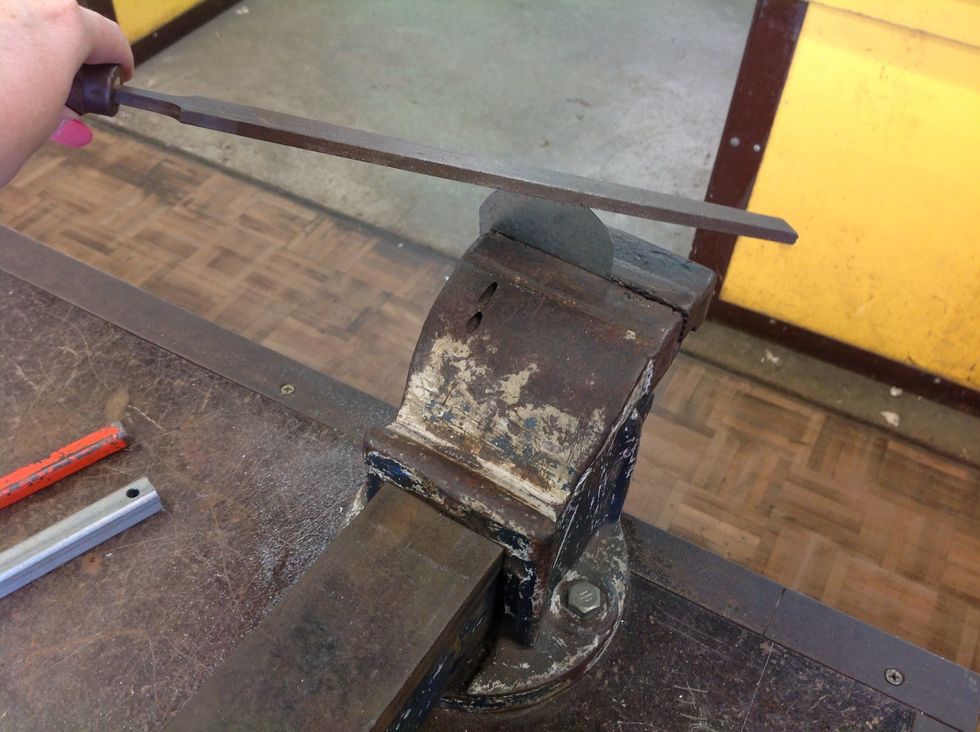 File your wax catcher so that you can file the ruff edges off.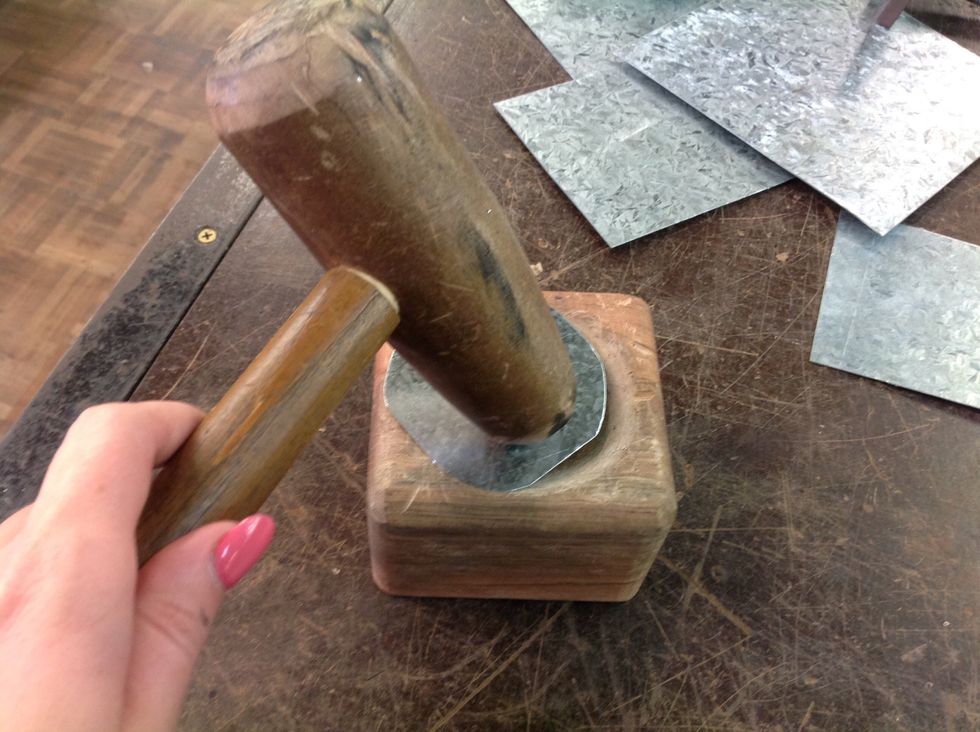 Use the timsman mallet and a wooden mood to create the wax catcher shape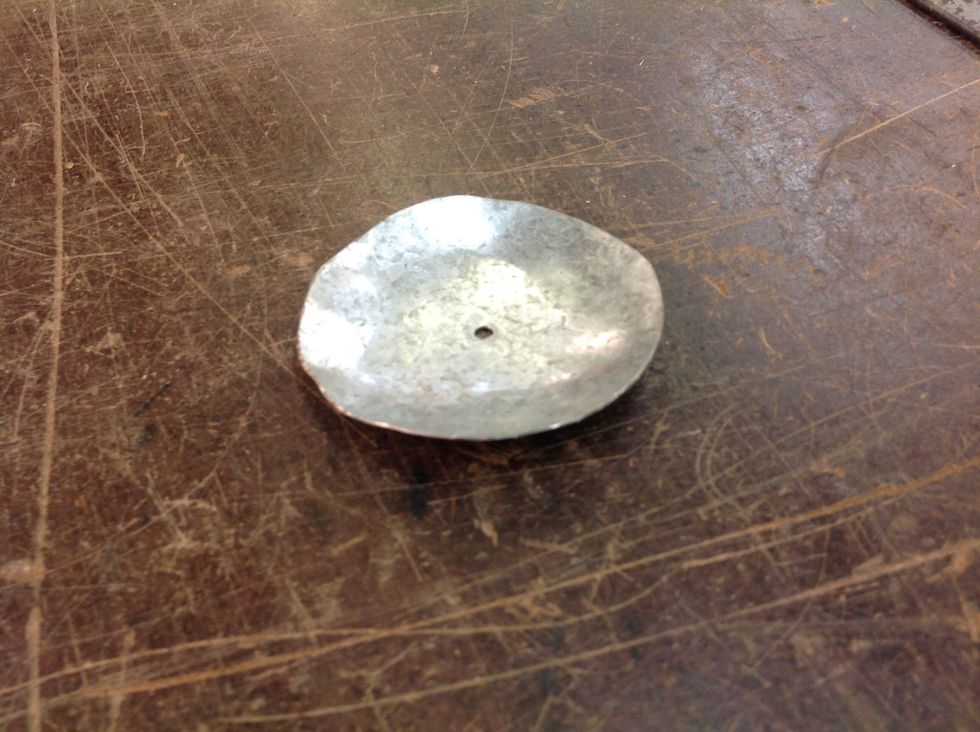 This is your result
Now get your flat bar and file the edges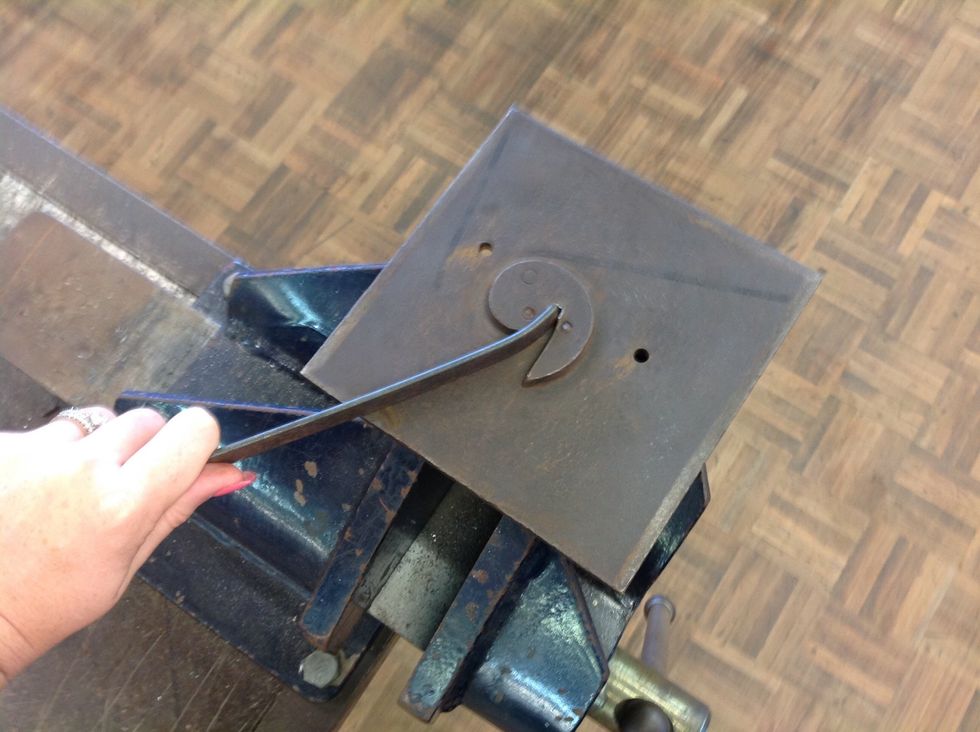 Now get your flat bar and your scroll template
And bent your flat bar around the scroll template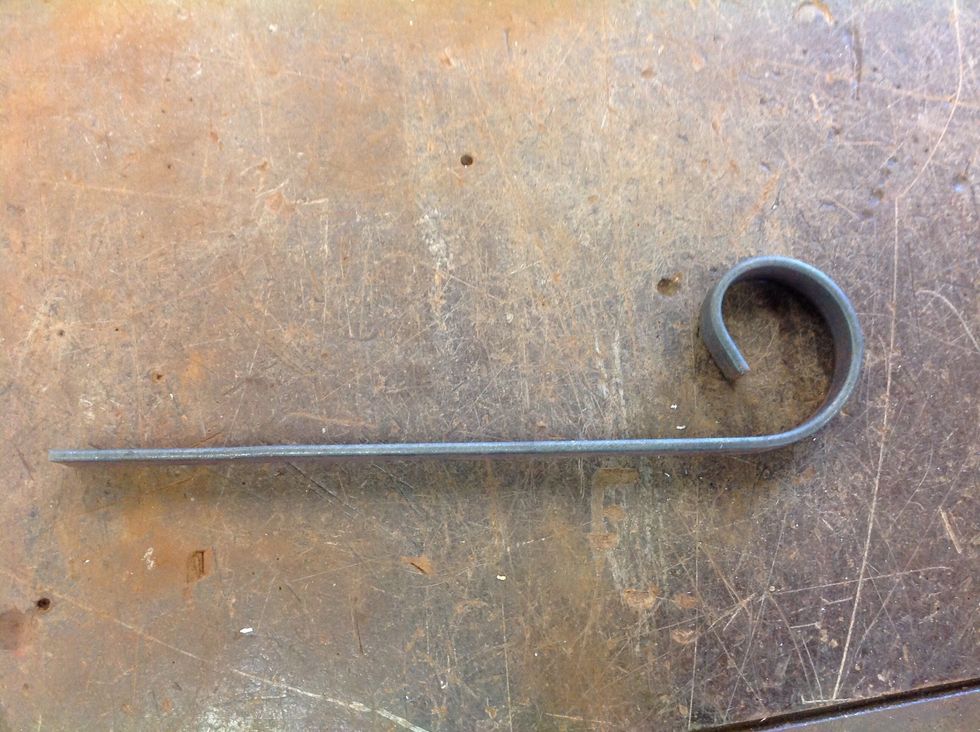 This is your result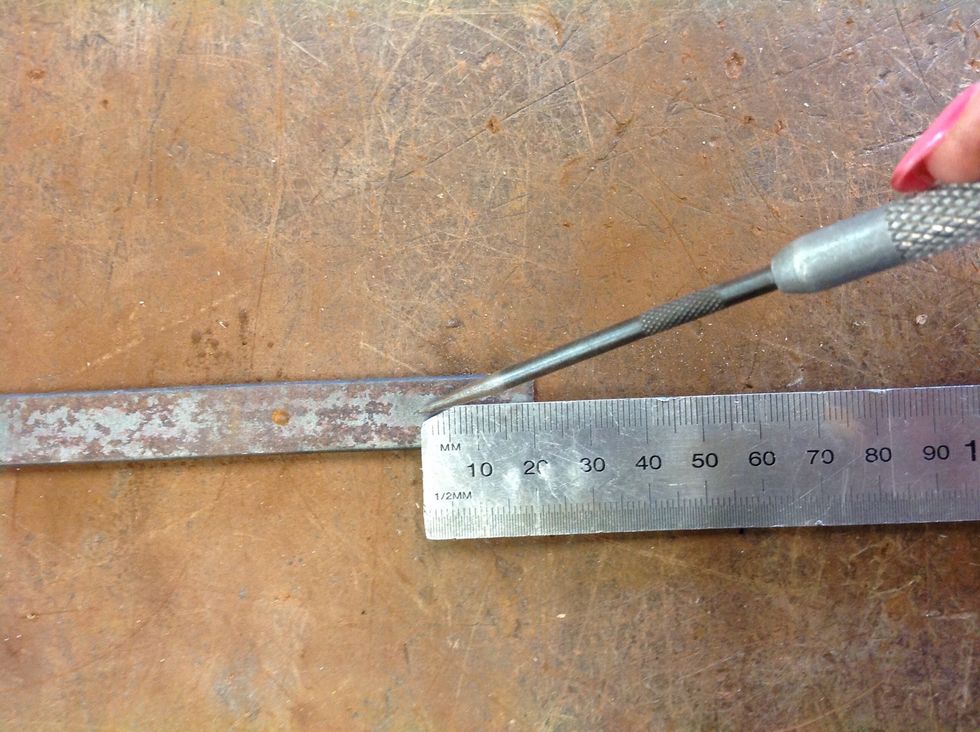 Measure 8cm off the edge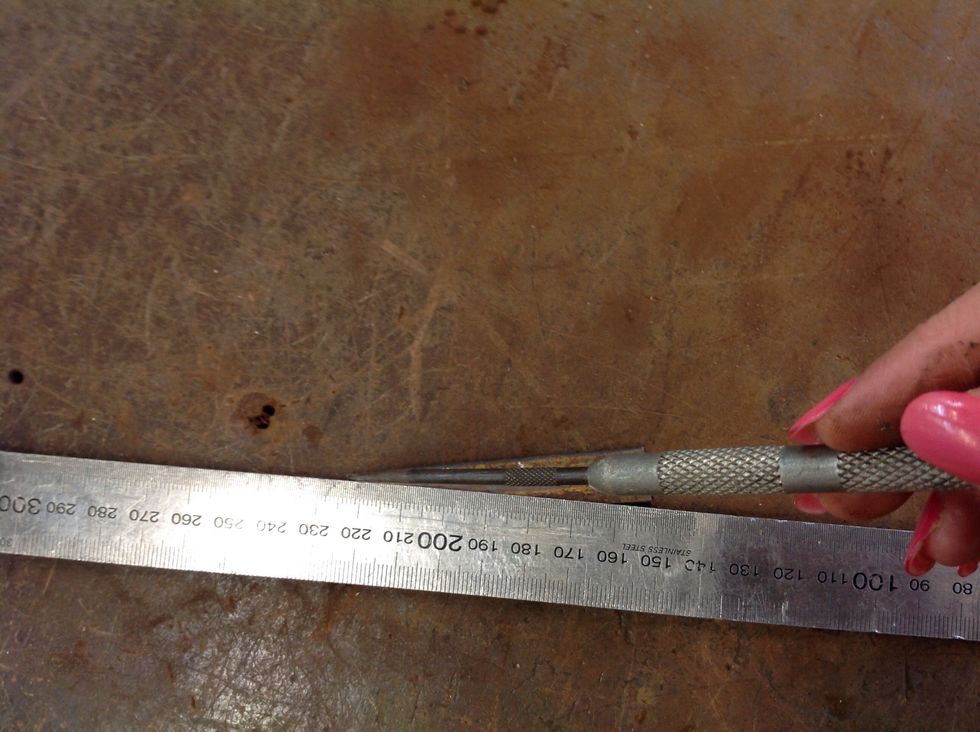 And then make a cross so you can find the centre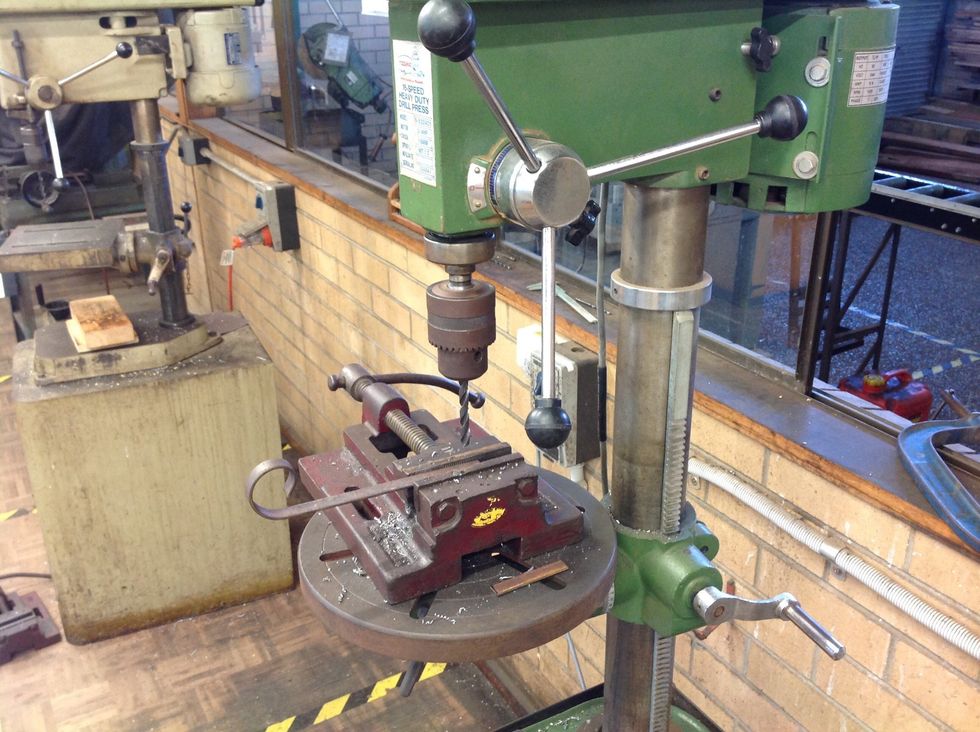 Now drill them both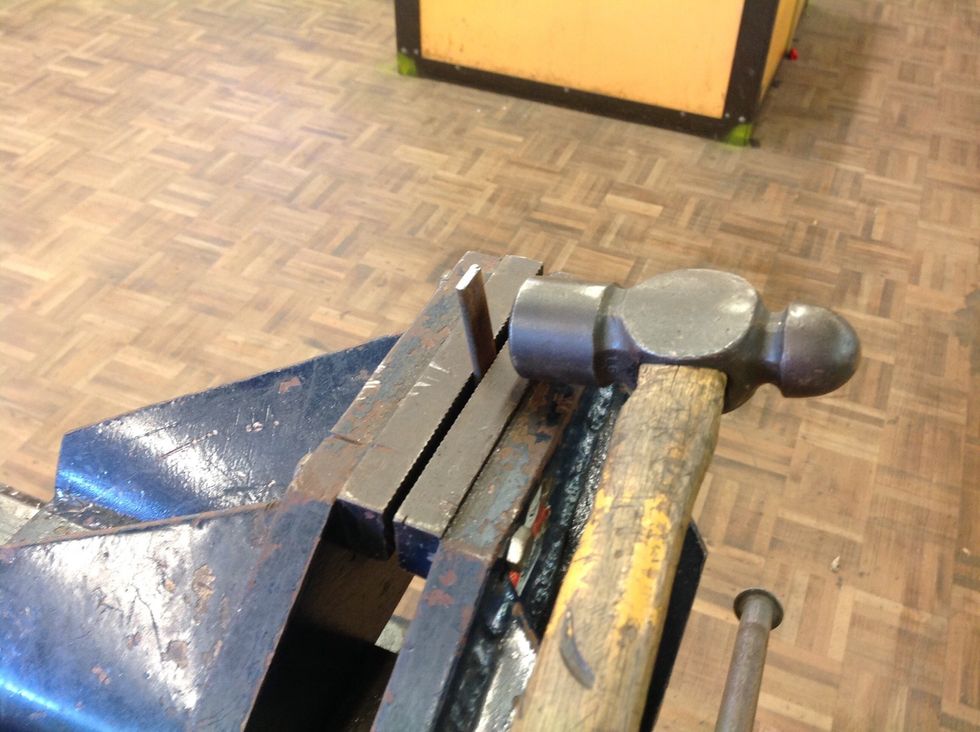 Now with your shorter piece bend the edges so it can be the feet
Now get your pop rivet gun and pop rivet it
......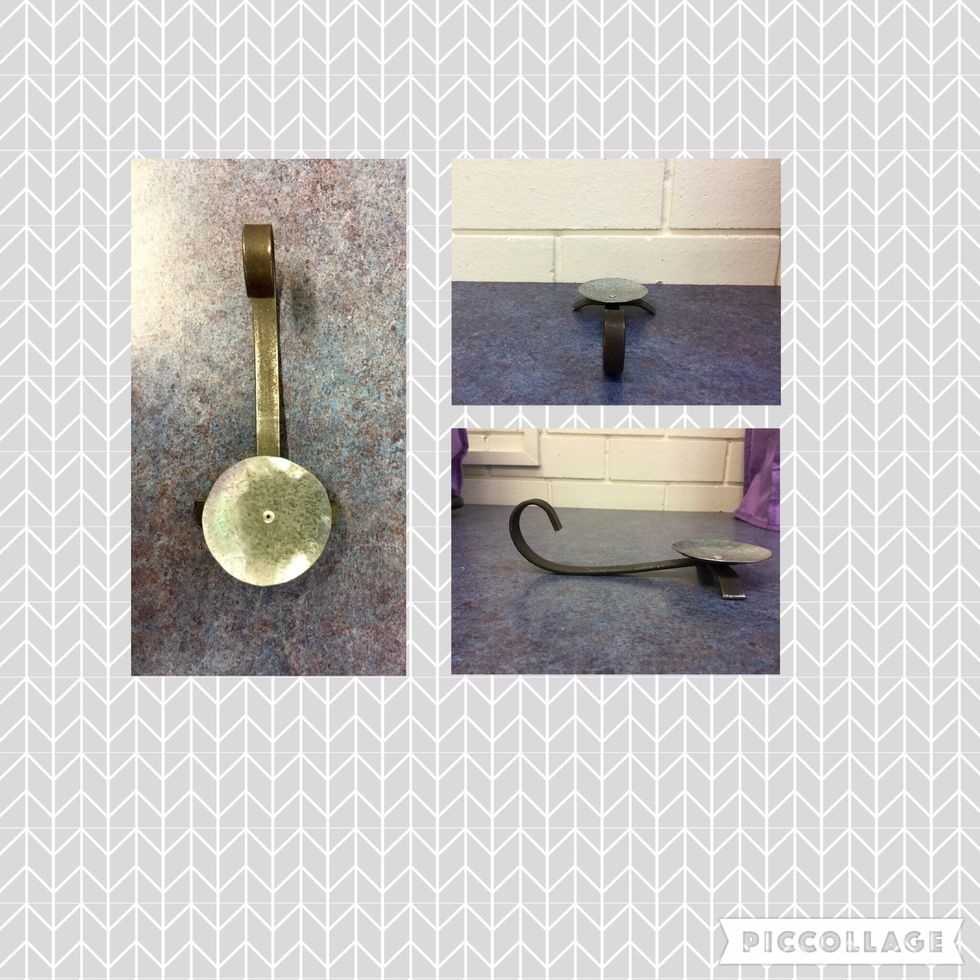 This is your end result. Thank you For Watching
Scriber
Metal Ruler
Centre Punch
Ballpin Hammer
Hacksaw
Vice
Drill bit
Divider
Tin snips
File
Drill Press
Pop Rivet Gun
Tinsman hammer
Guillotine