Thank you to @Ashley Rae for inspiration!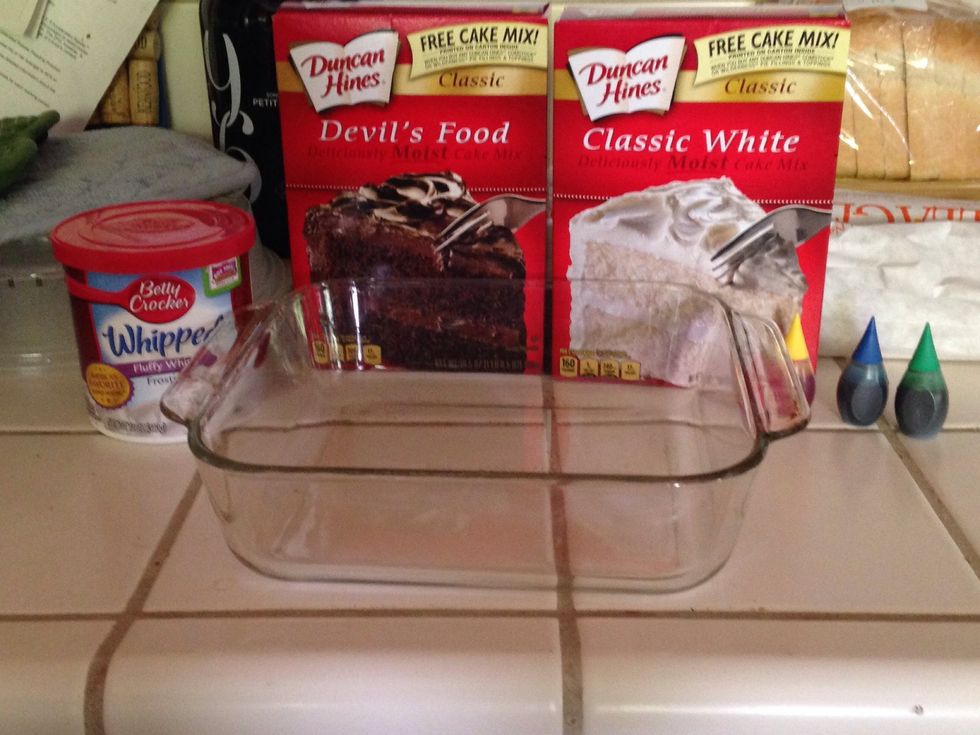 Supplies. Also grab the ingredients for the cake mix.
Preheat your oven and make your CHOCOLATE cake batter. Don't make your vanilla/white cake yet. I have a variation for the white cake.
Pour your chocolate batter in 2 square 8 by 8 pans and bake.
If you're using white cake leave the egg yolks in. Also add yellow food coloring. It will look more like sand that way.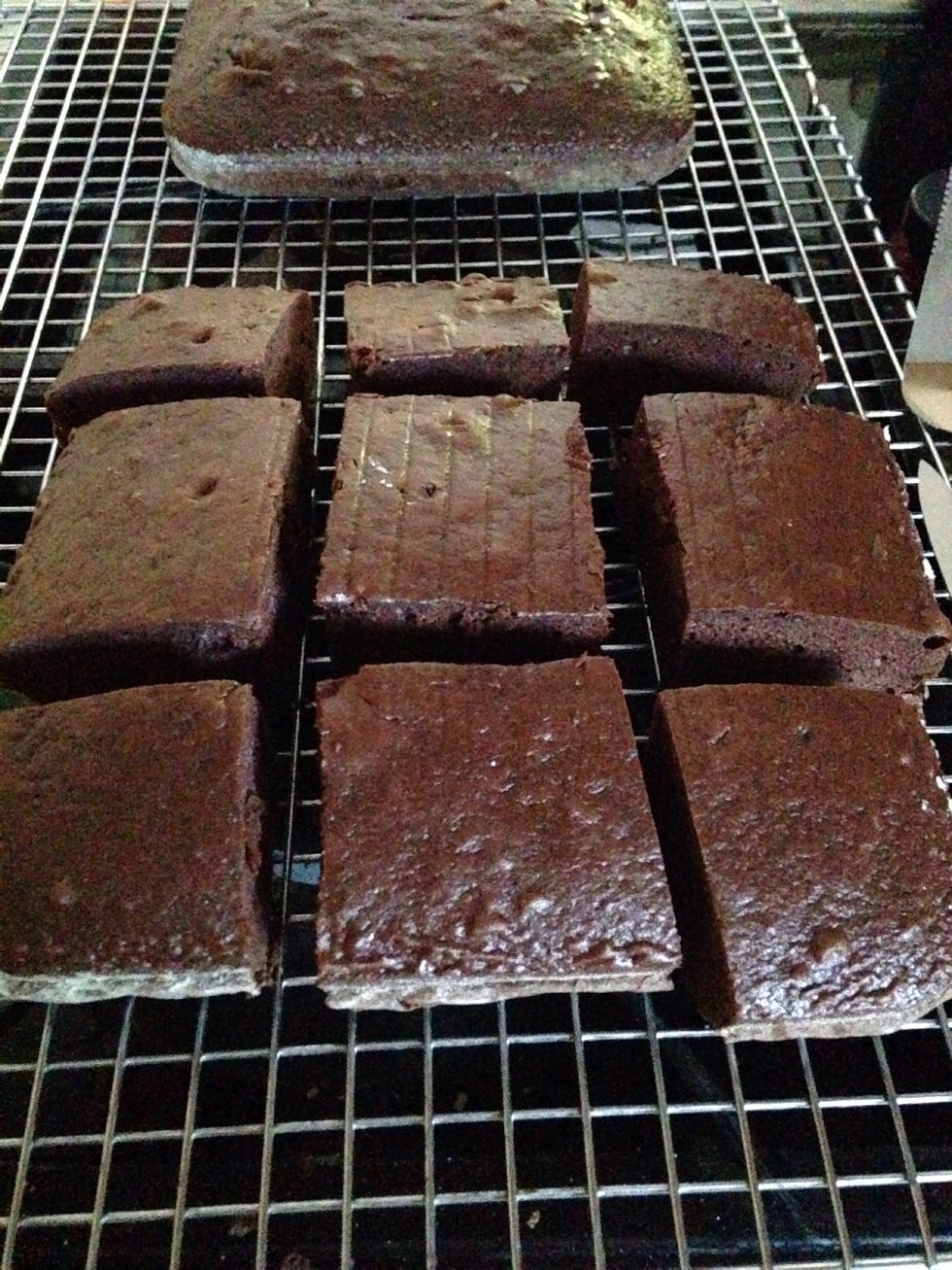 Cut each cake into 9 squares
Now get your frosting. Get blue, green, and, if you have it, brown. If you don't just use plain white.
Get three bowls and evenly split the frosting. Remember, a little bit if food coloring goes a long way.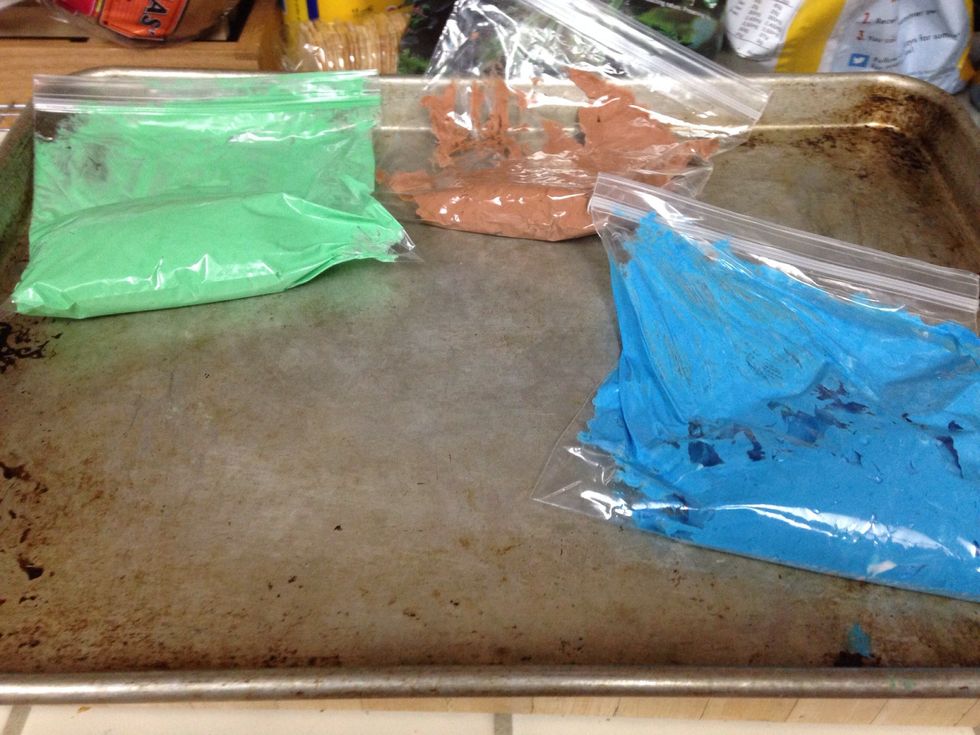 Put the frosting in frosting bags. I used ziplock bags with a corner cut off.
Get the plate your going to put the cake on out. Bring the cake over to your "assembly station"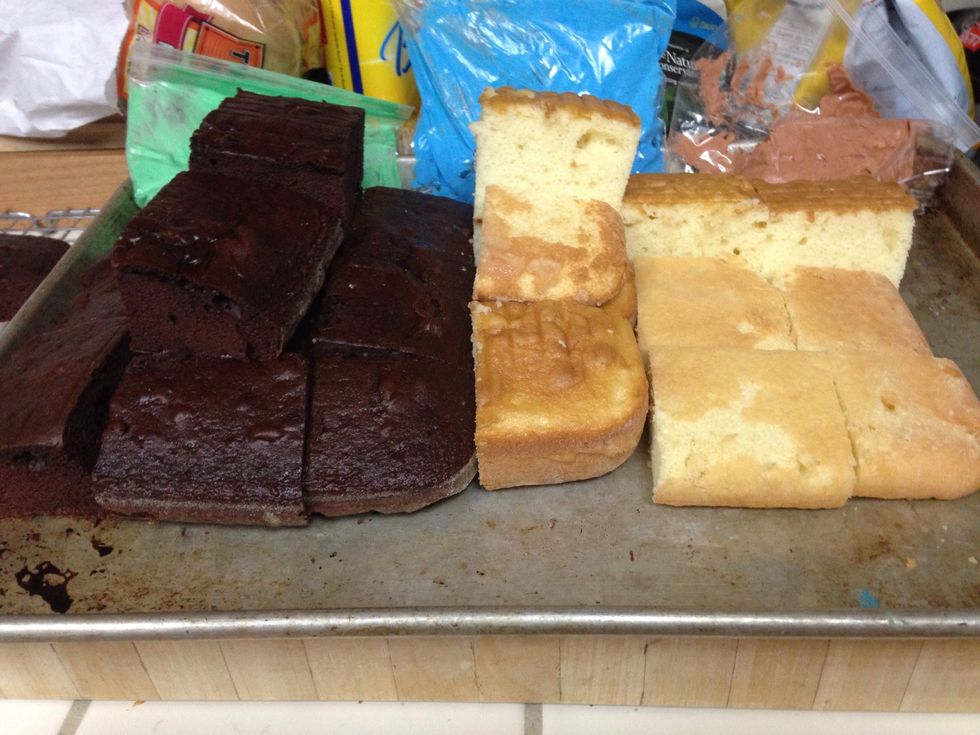 Set up your cake squares in whatever formation you want.
For stacking, use the brown or white frosting to hold them together. Also try to use the frosting to hold together the outside squares.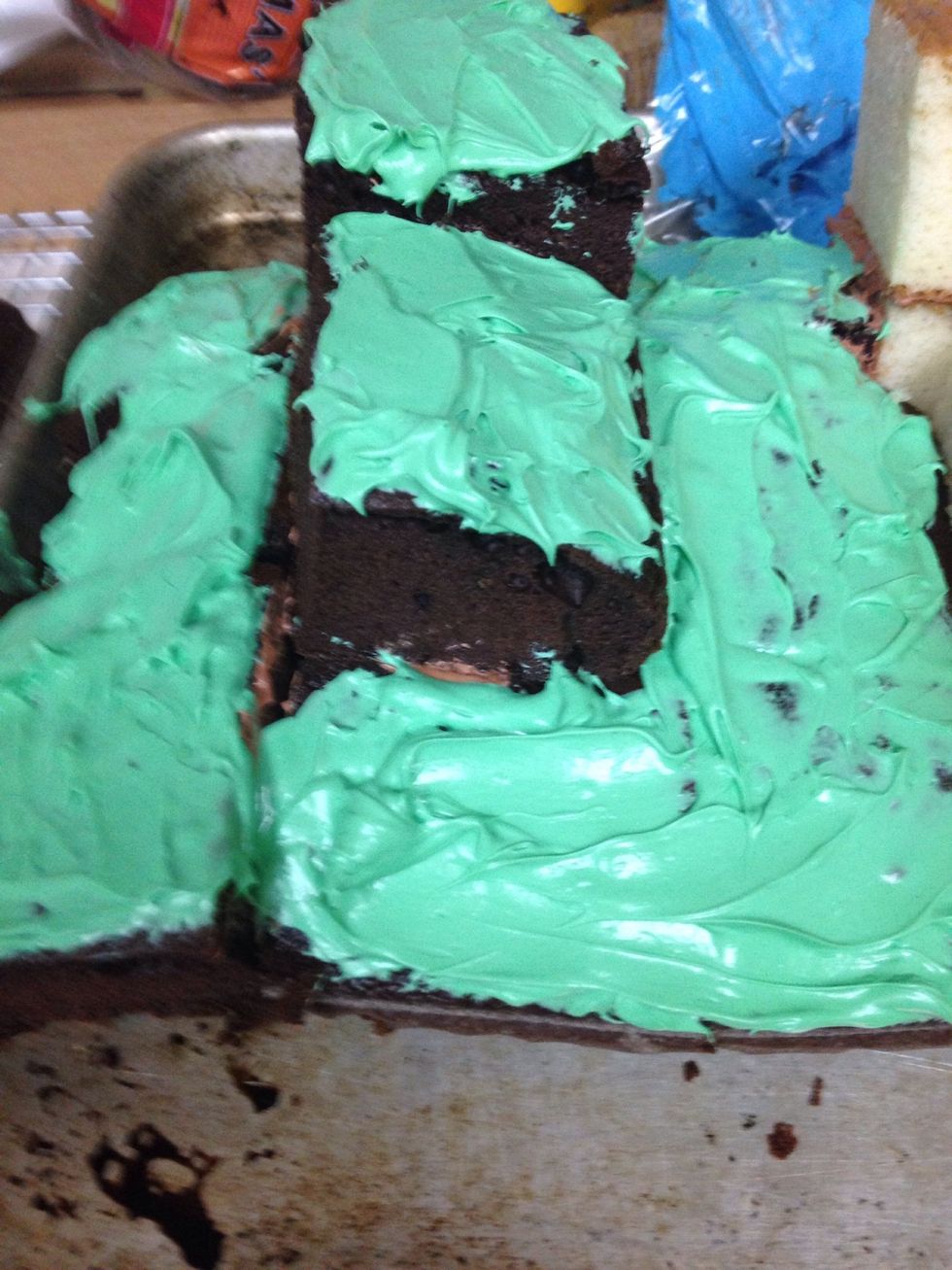 Frost with green on the chocolate cake.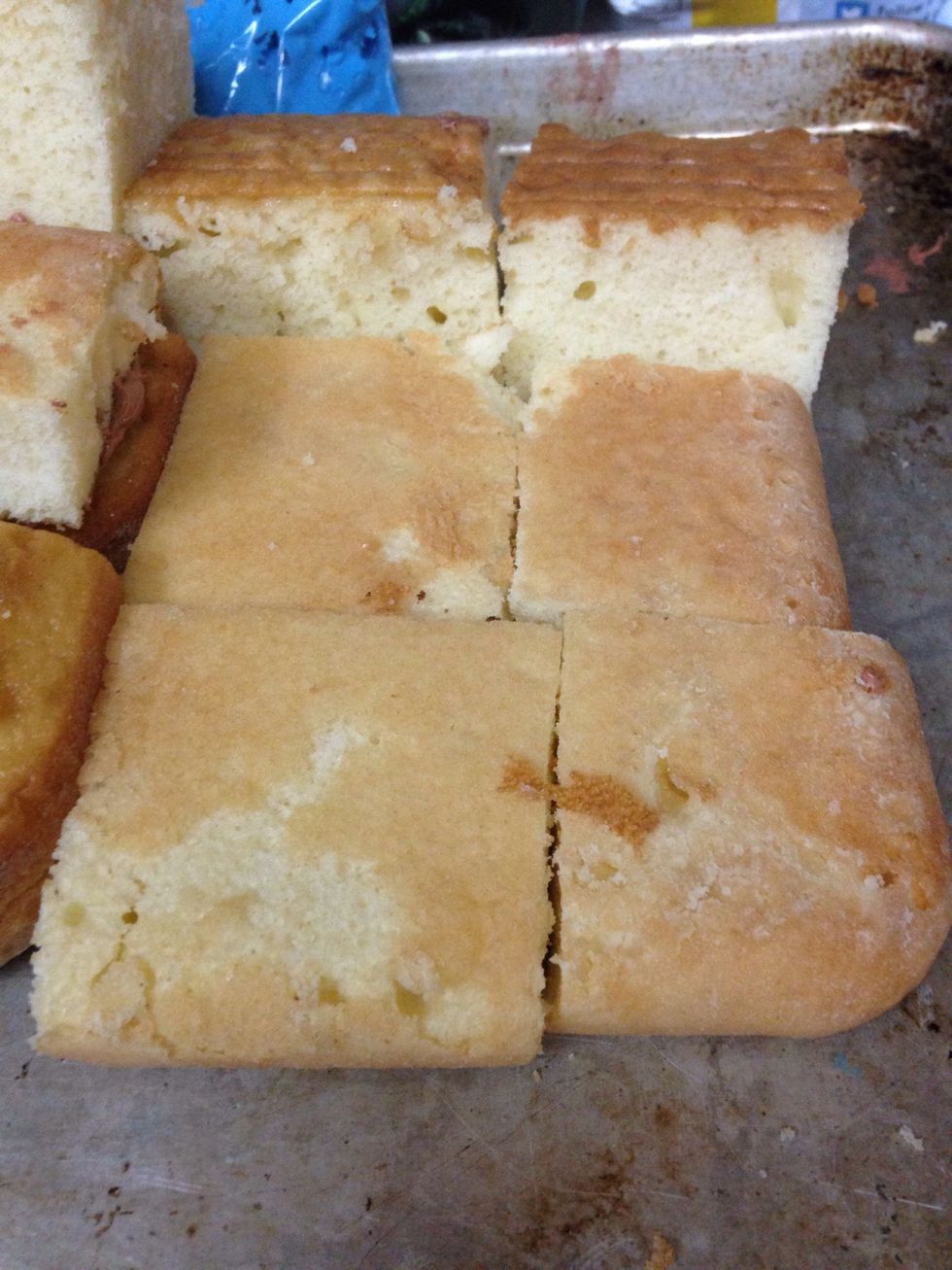 Where you want water to be, cut the cake squares in half.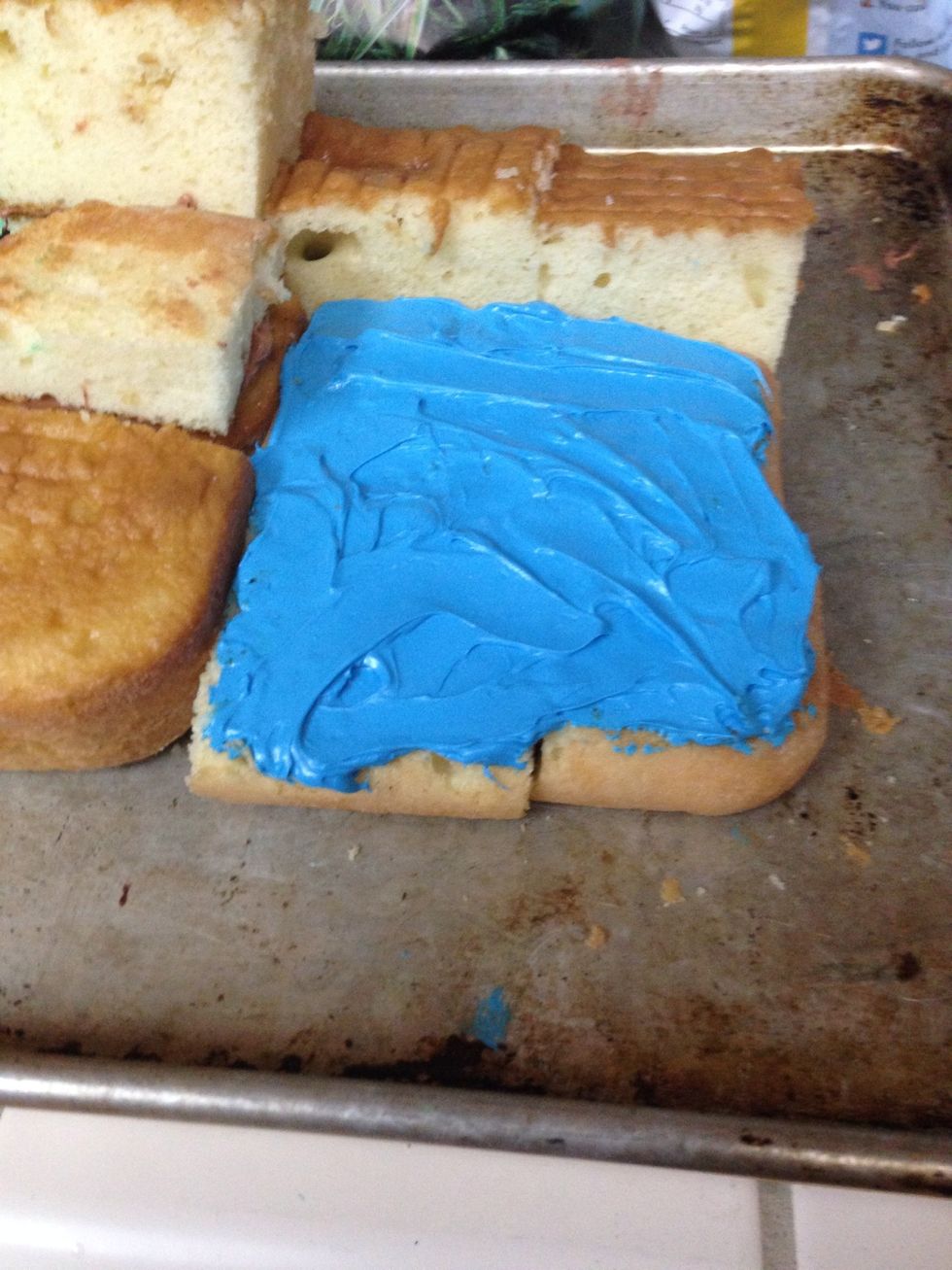 Add blue frosting on the half squares.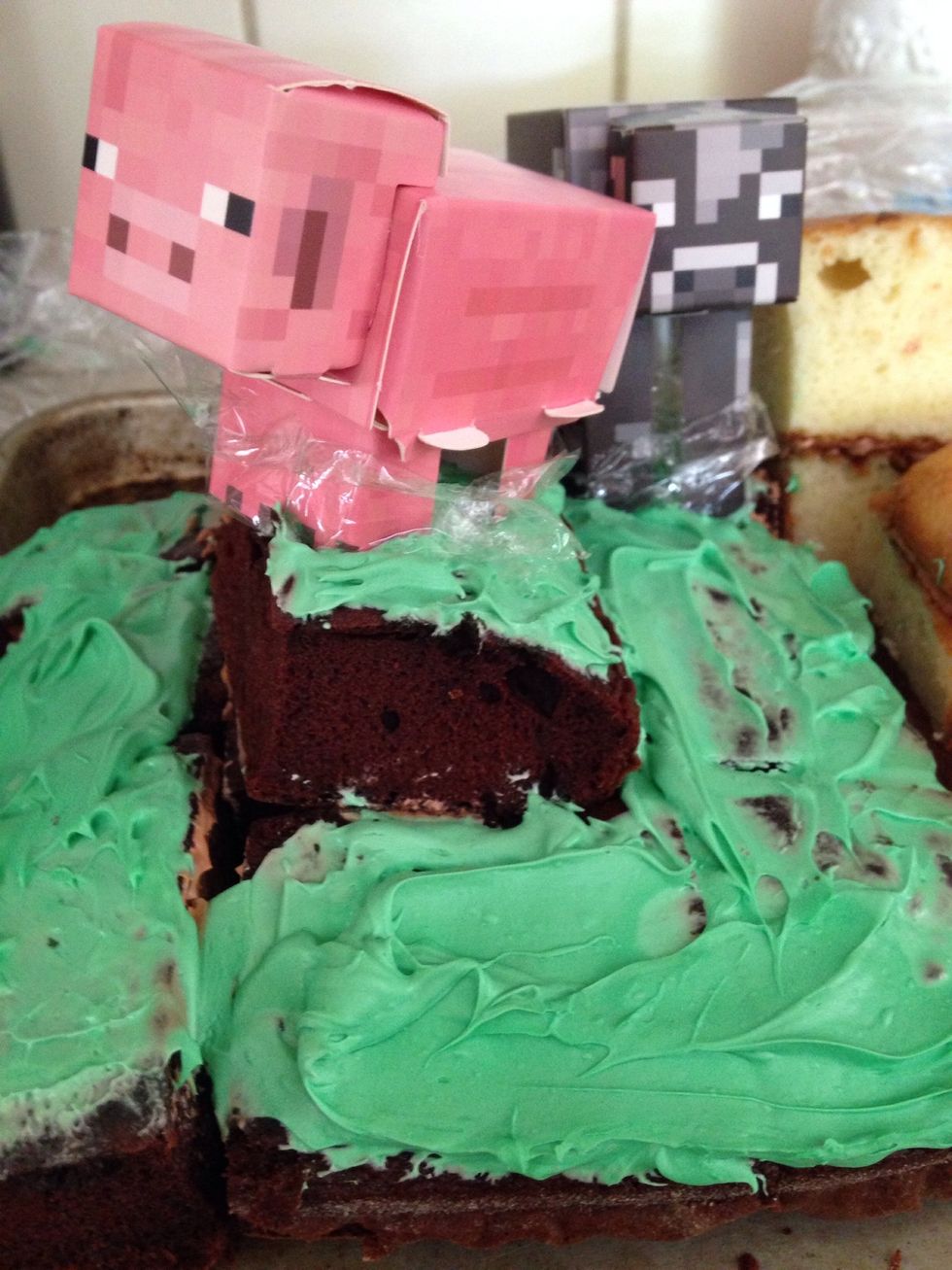 Place paper craft mobs on your cake. I put Saran Wrap on the feet so frosting wouldn't ruin it. If you don't have paper craft mobs print out foldable templates of mobs. I used both.
This is my finished cake. I hope you liked this guide!
Vanilla cake mix
Chocolate cake mix
White frosting
Food coloring
Minecraft papercraft set (optional)
Earache ?
My Minecraft name is earache. I make Minecraft guides. I LOVE Doctor Who! Keep placing blocks!?