This craft was inspired by And Then It's Spring. Check out offtheshelf.typepad.com for more crafts & recipes inspired by picture books!
77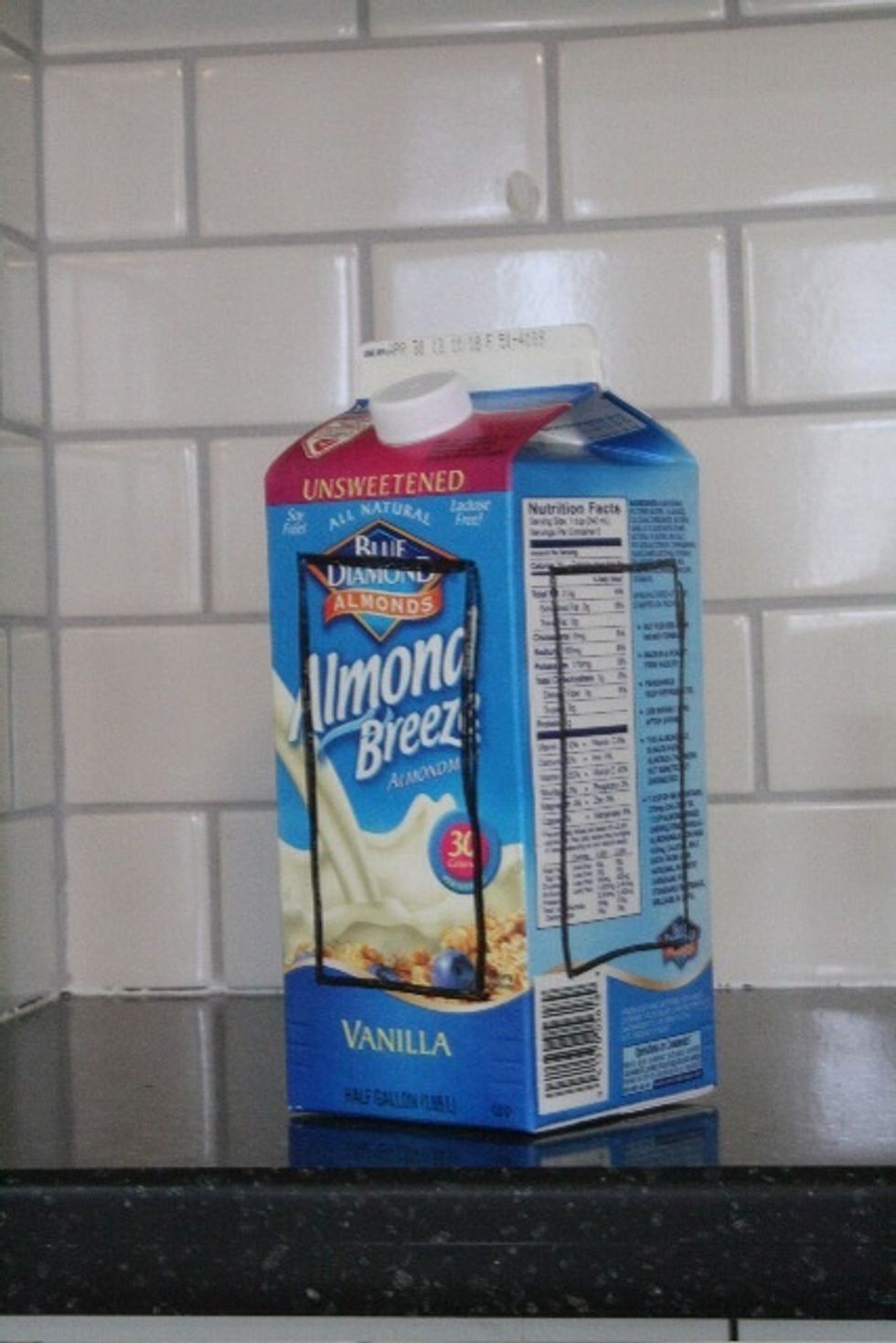 Rinse out empty milk carton and allow to dry. Draw a rectangle on each side of the carton with the permanent marker.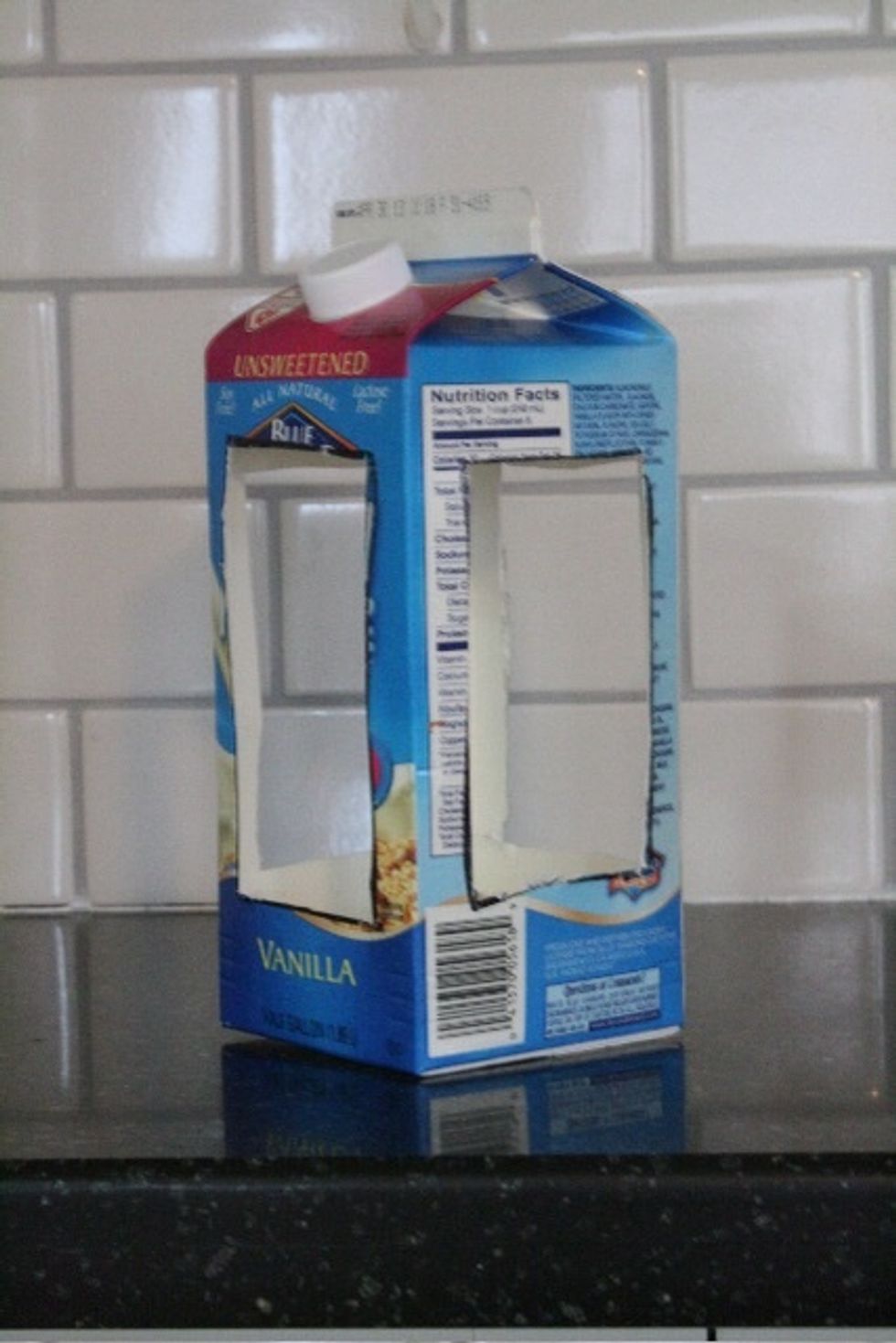 Using sharp scissors, carefully cut out each rectangle.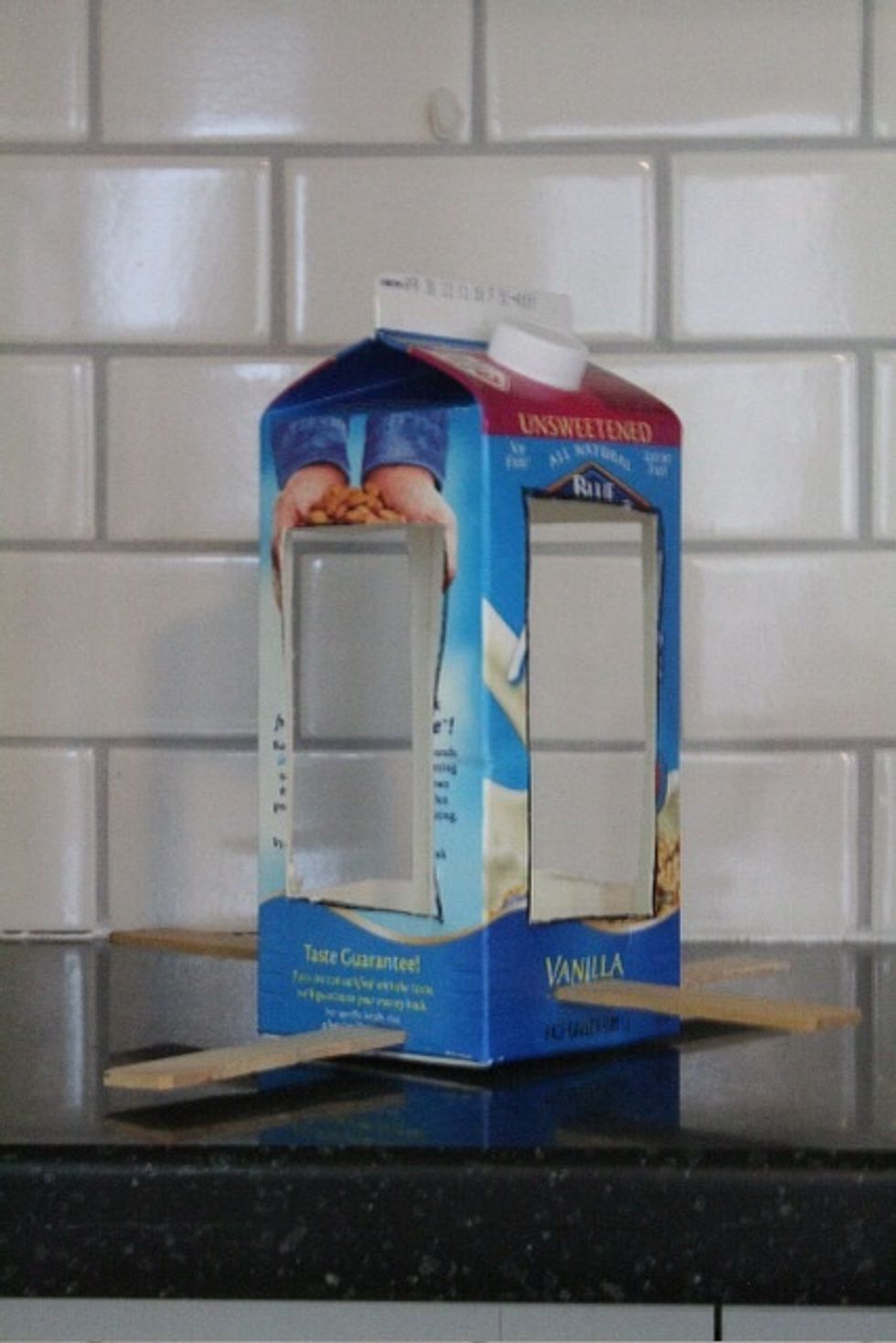 On 2 opposite sides, cut slits the width of the paint stirrer beneath the rectangle about 1 inch from the bottom. On other 2 sides, cut the slits about 1/2 inch from the bottom. Insert stirrers.
Paint as desired! Allow to dry for several hours or overnight.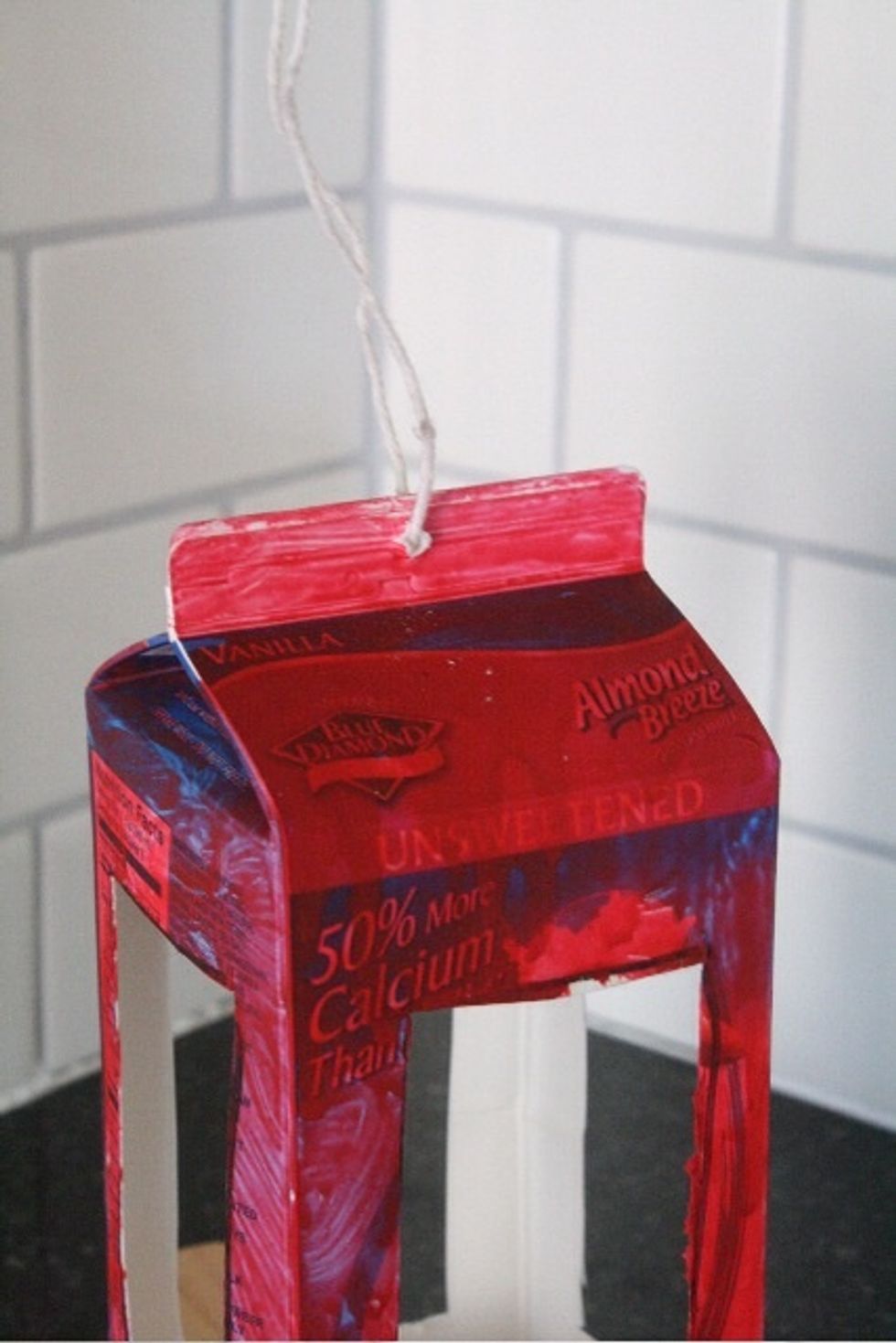 Use scissors to make a hole in top seam of carton. Tie a loop of string through hole for hanging.
Fill bottom with birdseed and hang!
1.0 Half-Gallon Milk Carton
Scissors
Yarn or string
Permanent Marker
Acrylic Craft Paint
Paintbrush
2.0 Wooden paint stirrers
Birdseed