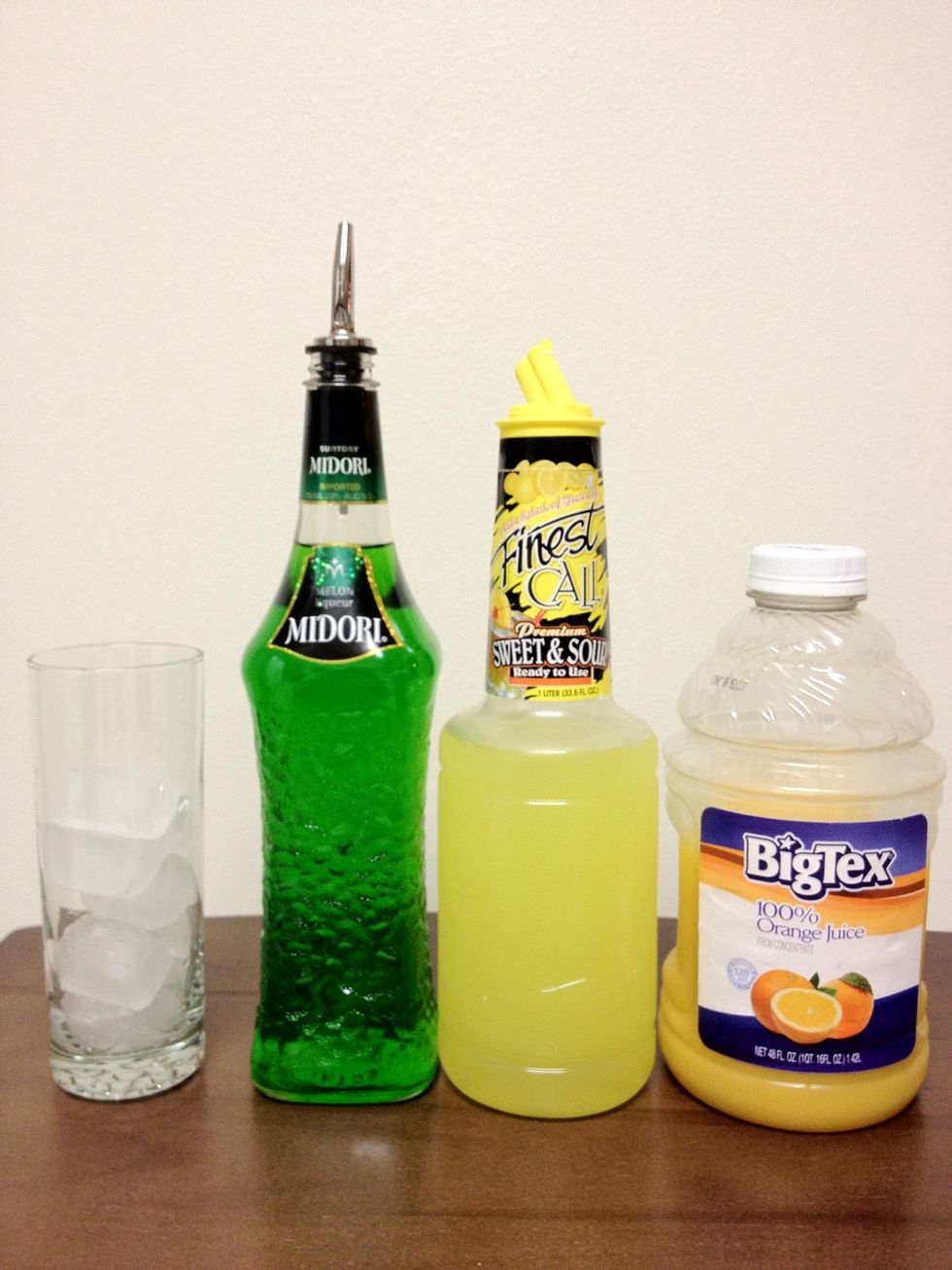 Gather all of your ingredients. (notice the ice already in the glass)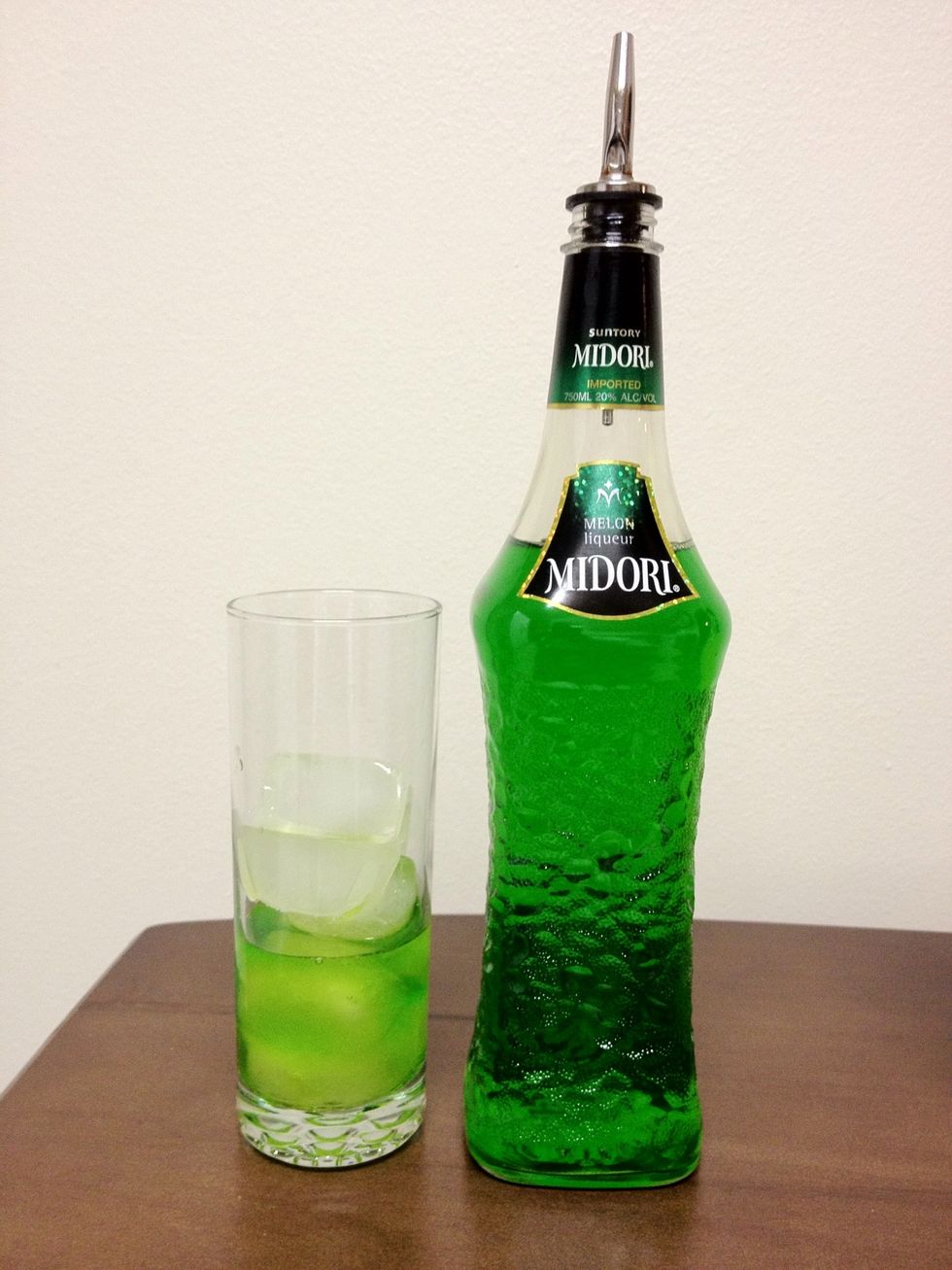 Add 1 1/4 oz. (a shot) of Midori.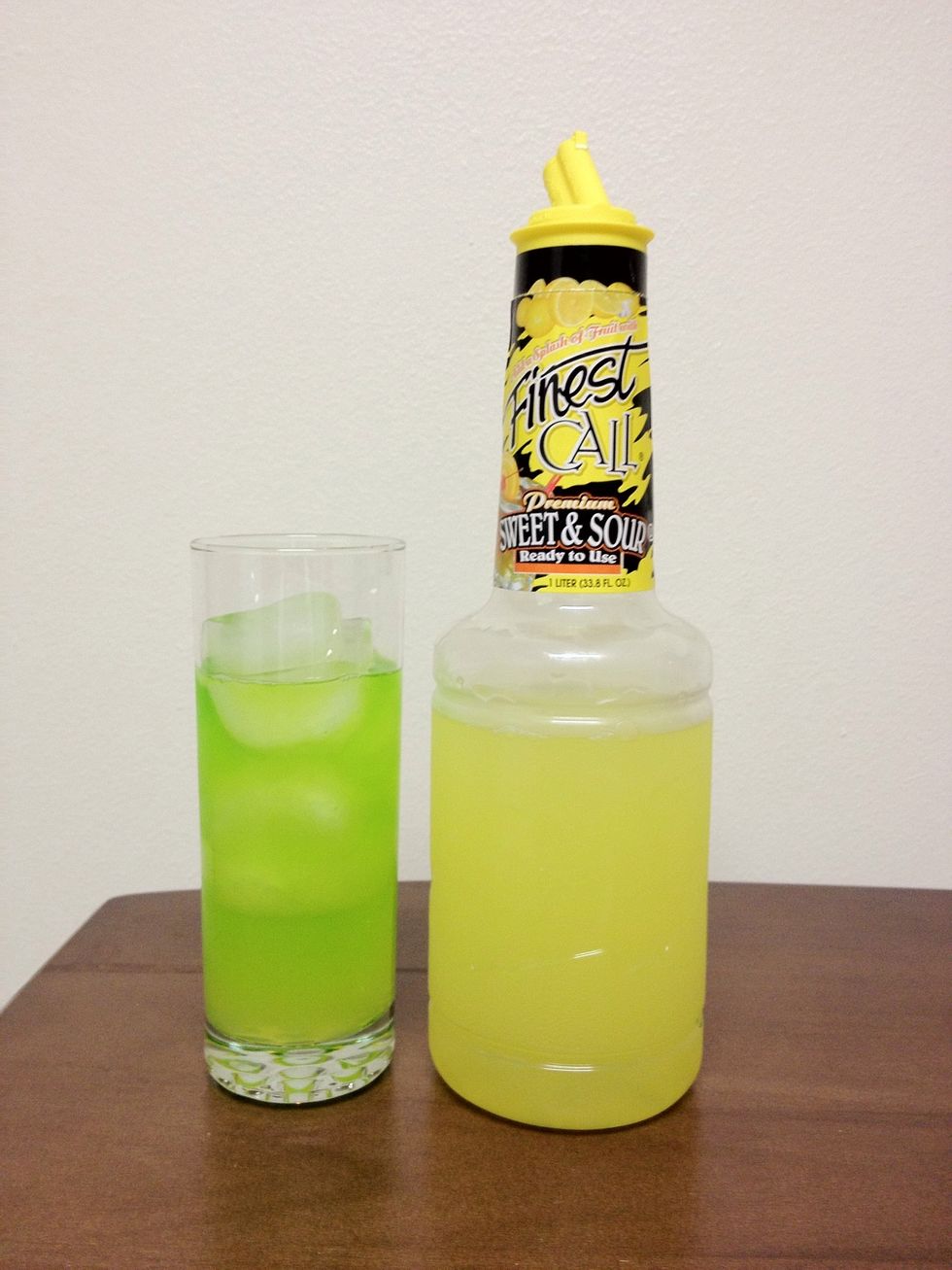 Add about 3/4ths of the glass with Sweet & Sour Mix.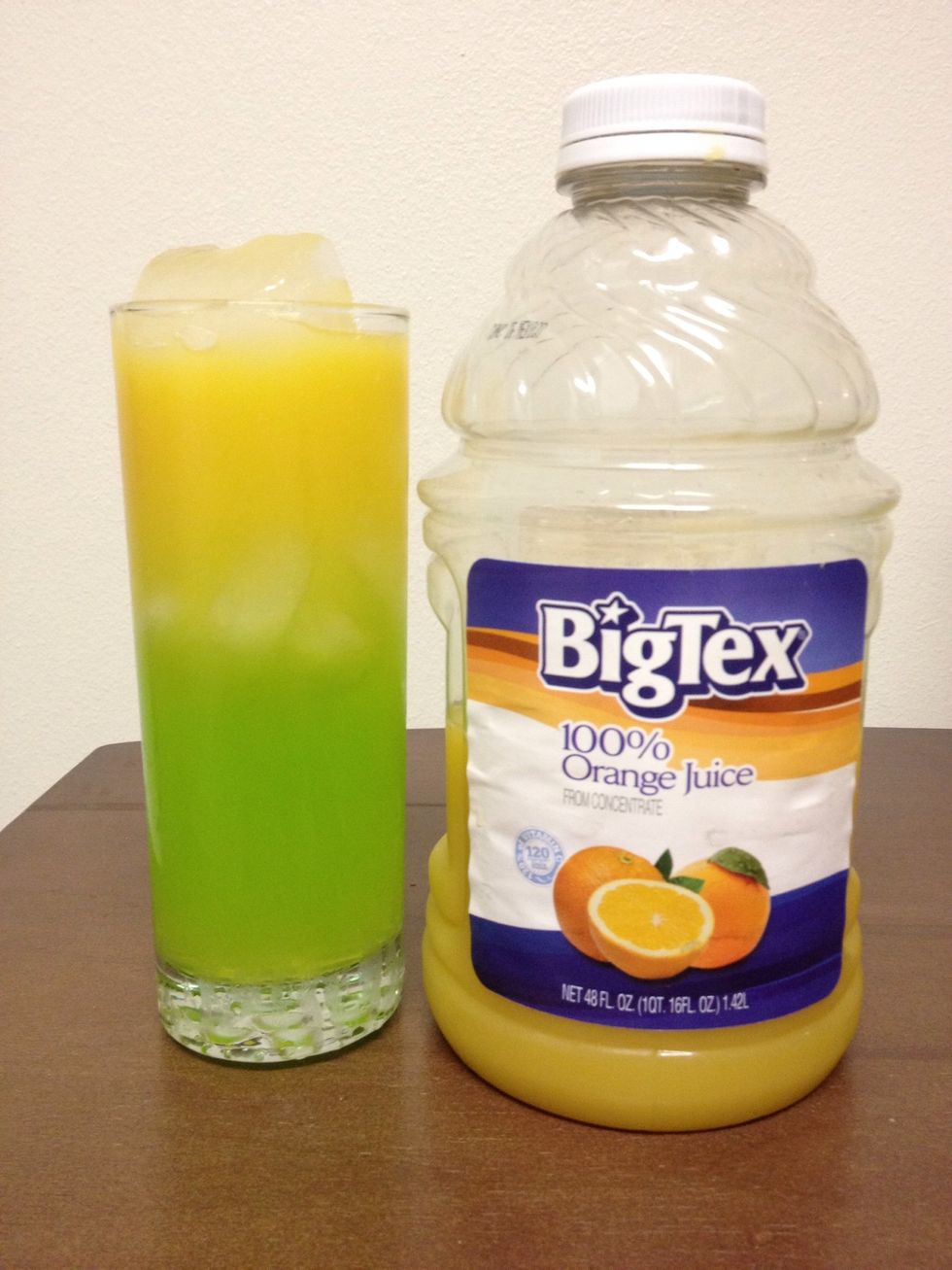 Top off the rest of the glass with Orange Juice.
You can now enjoy your drink as is OR you can mix it a bit. Personally, I mix mine. 😊
Collins/Highball glass
Ice
Midori
Sweet & Sour Mix
Orange Juice
Zeke ?
Making people happy, one drink at a time! Cocktails include liquor, liqueurs and mixes that are easy to get at any liquor store. Don't forget to Follow! Cheers!