Hey Lego fans. Today I have another ship for you. Some of it is made from parts of my micro ship 3 and jet pack, so if you are lost on parts, there you go.
Ok, this ship is made up of three smaller ships, so we'll start on the easiest one.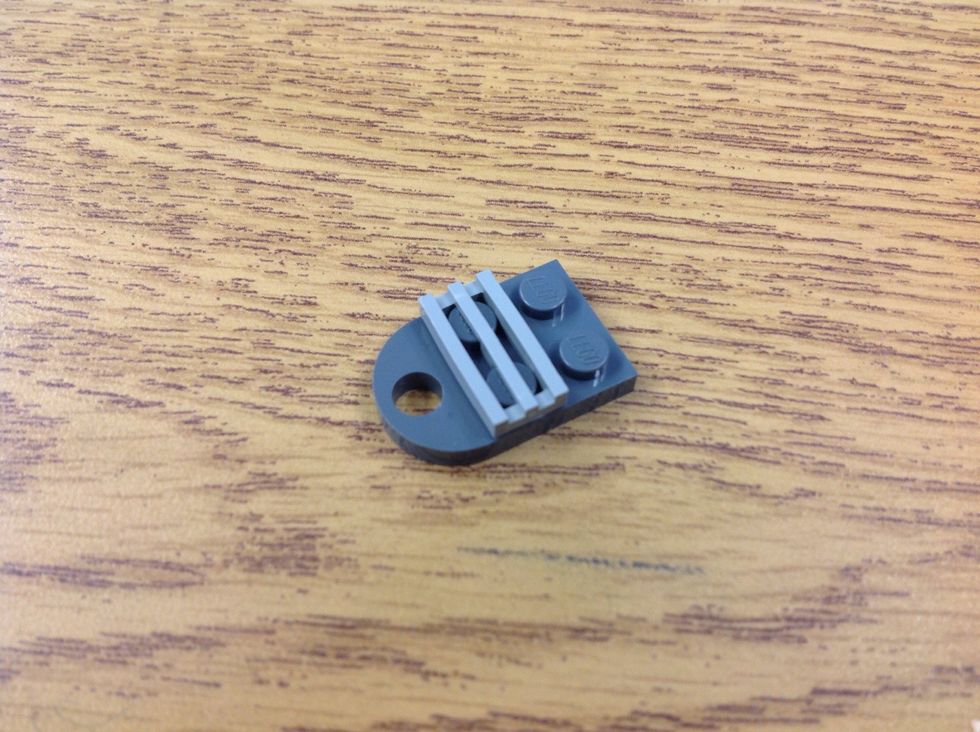 You're gonna start with one of those 2x2 with the round end and a vent in the center.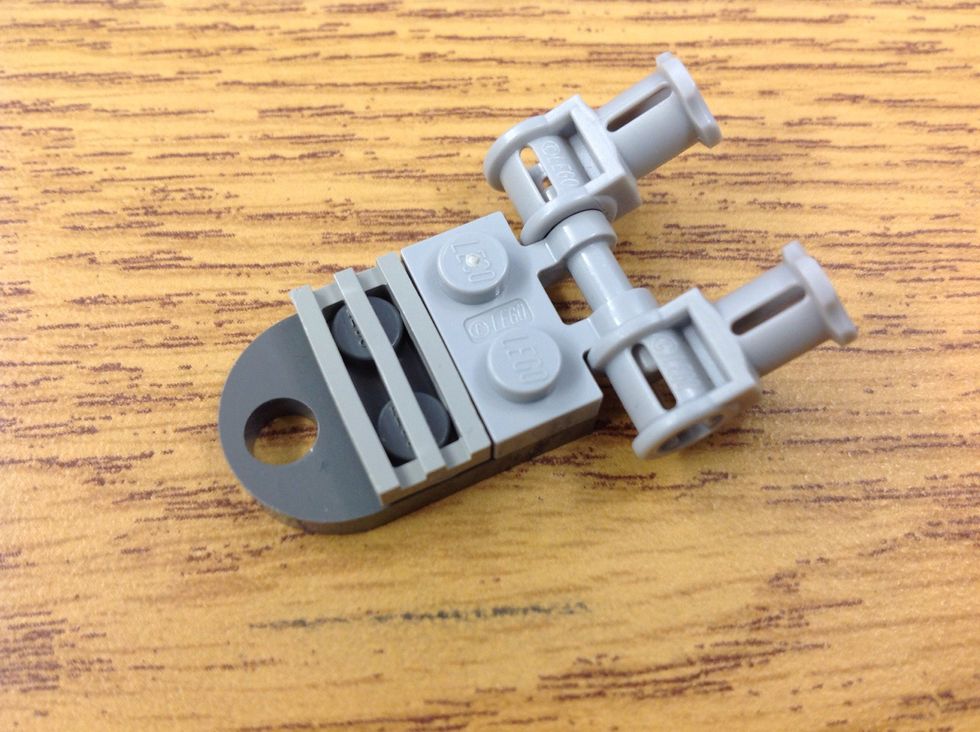 Now put on a 1x2 with nubs at the end and attach two of those weird things from the jet pack.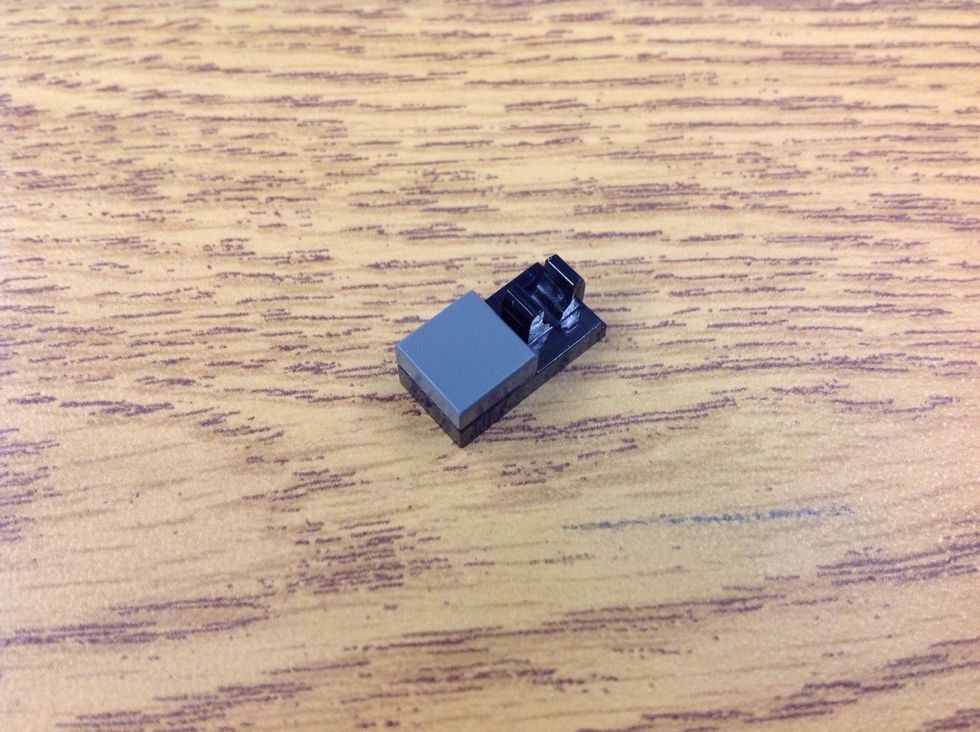 Take a 1x2 with claw at the end and a 1x1 tile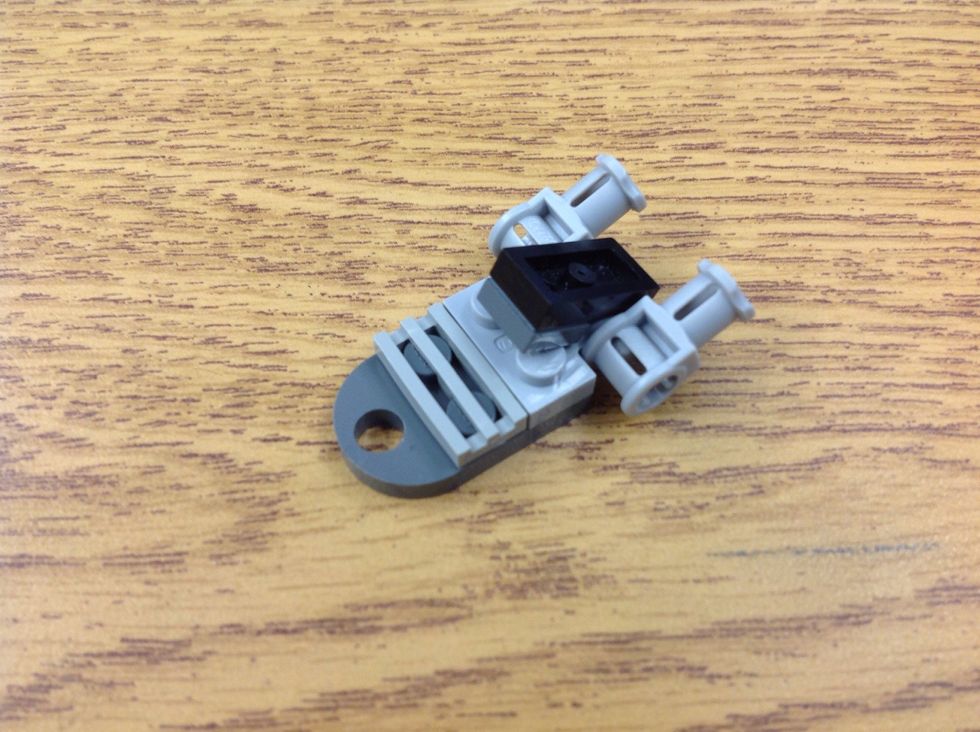 Attach here and you're done.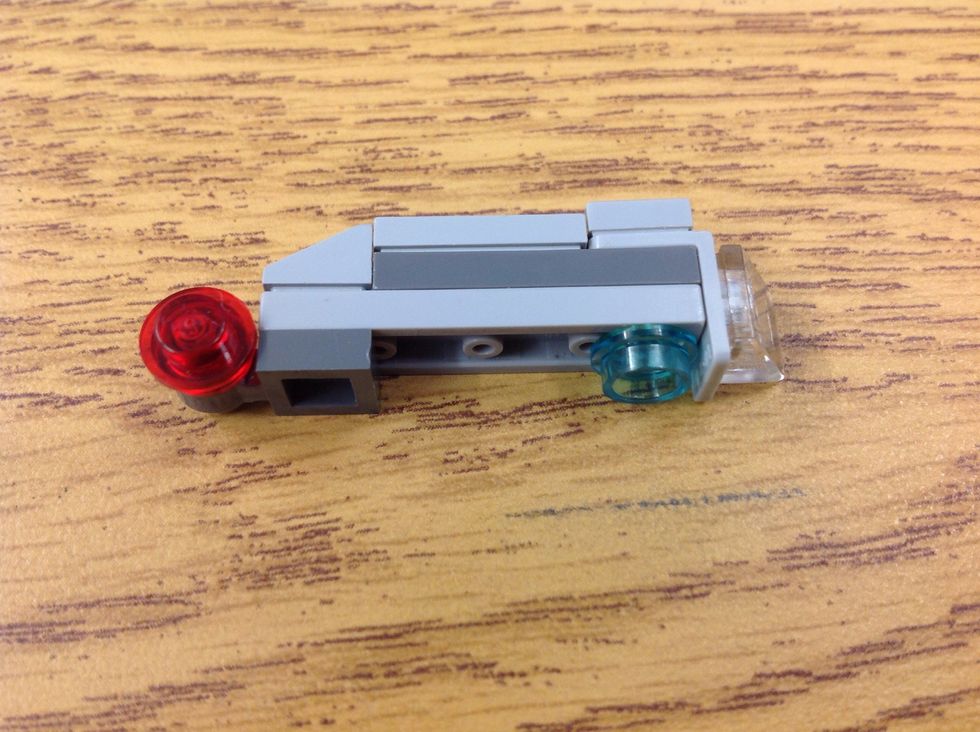 Now to ship 2
Start with a 4x1and 1x3. Attach like shown. Put a 1x1plate of your choice on the end shown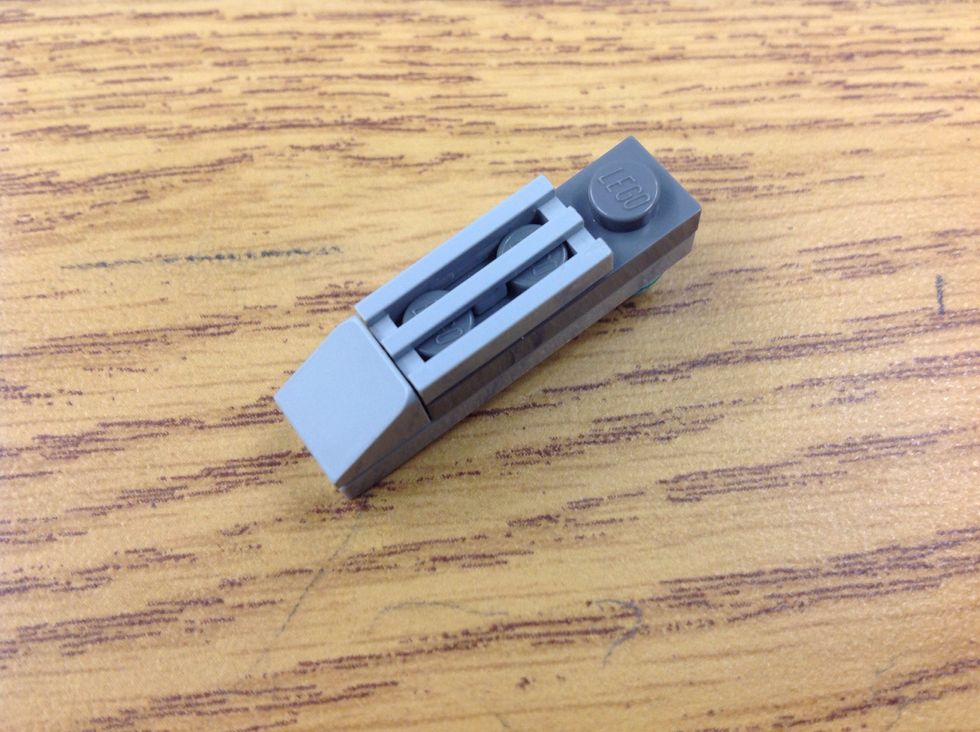 Now add a cheese slope and a vent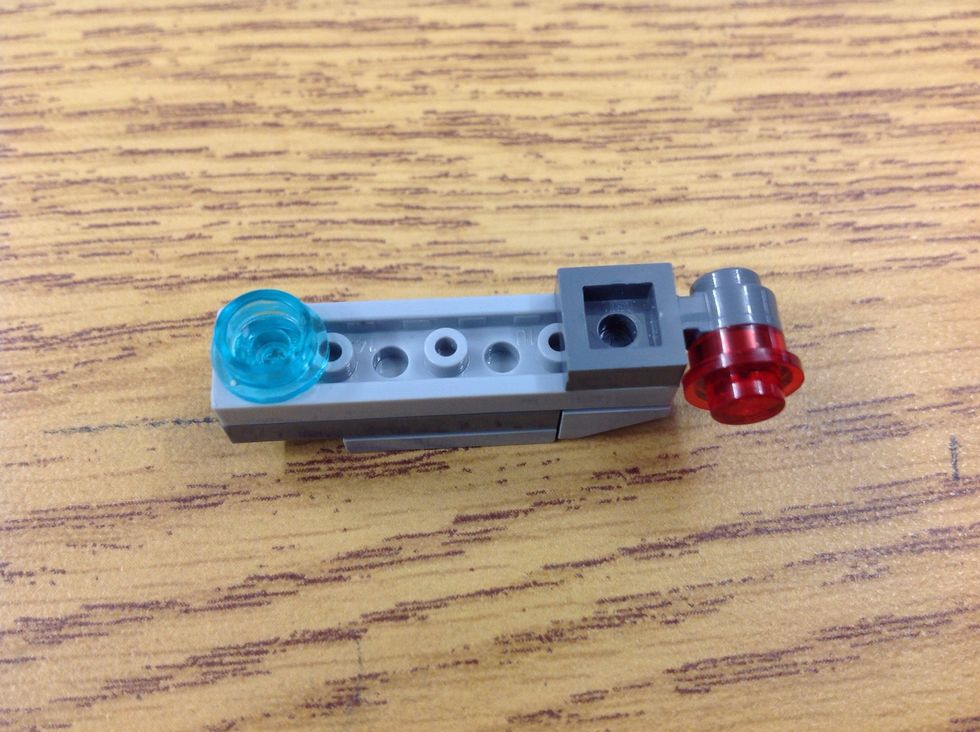 And a 1x1 with dual stud attachment. Add any stud of your choice on the end shown.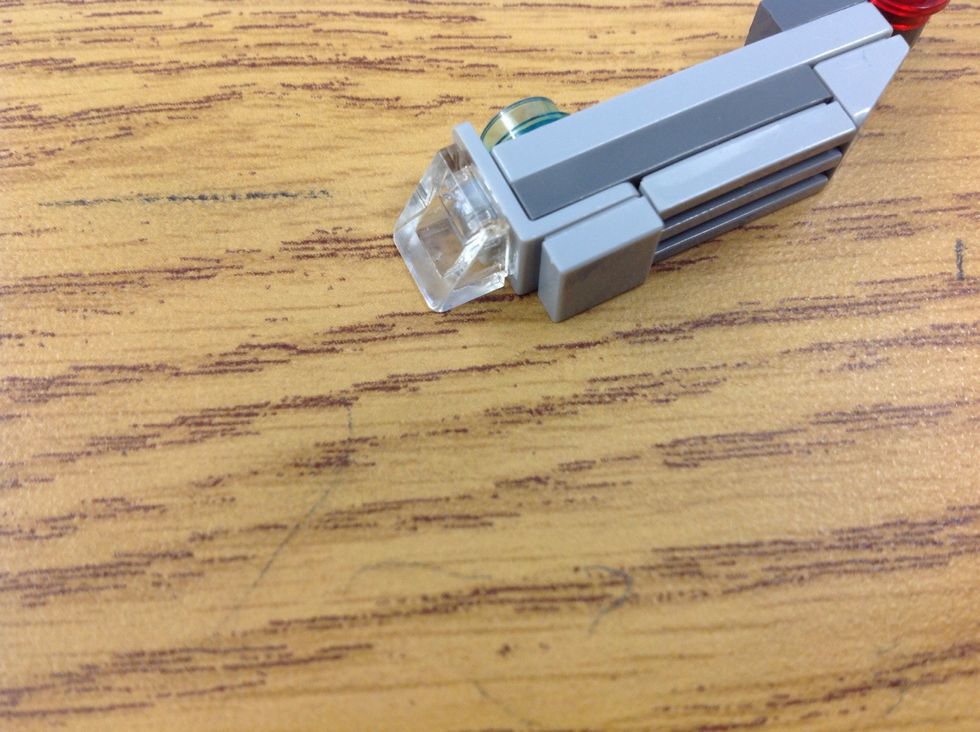 Finally, put a L connector with stud end and a clear cheese slope facing the same direction as the stud. Now put a 1x1 tile on the stud to cover it up. Note: it is a loose fit.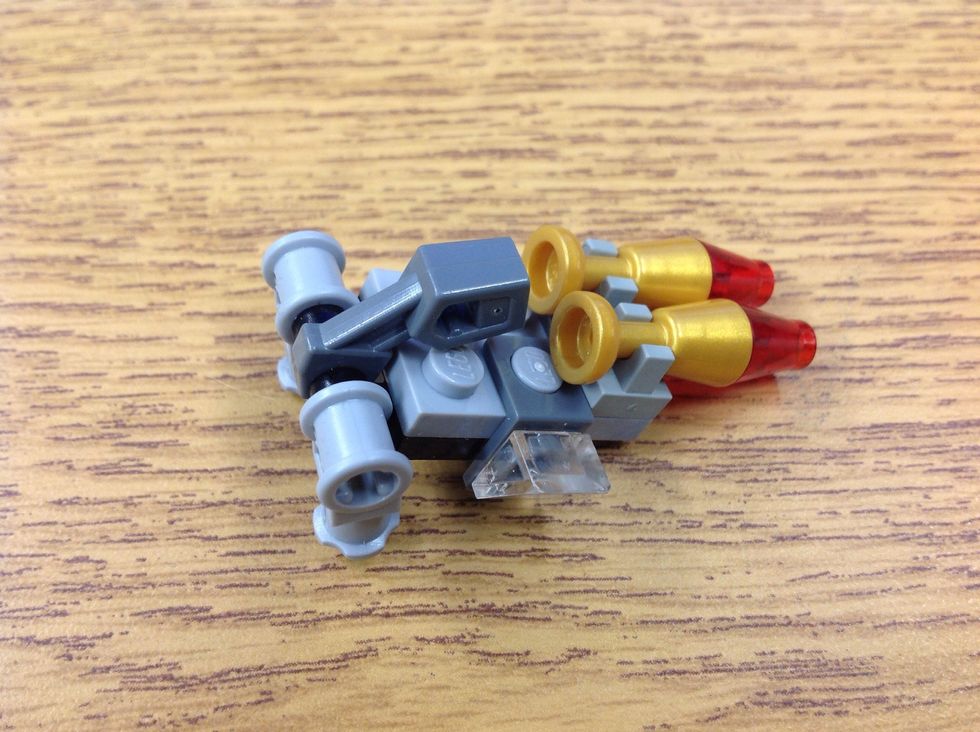 Now for the main body.
Take a 1x2 with the nub ends, two of those things from the Jetpack, and a...a, well, whatever they're called like shown.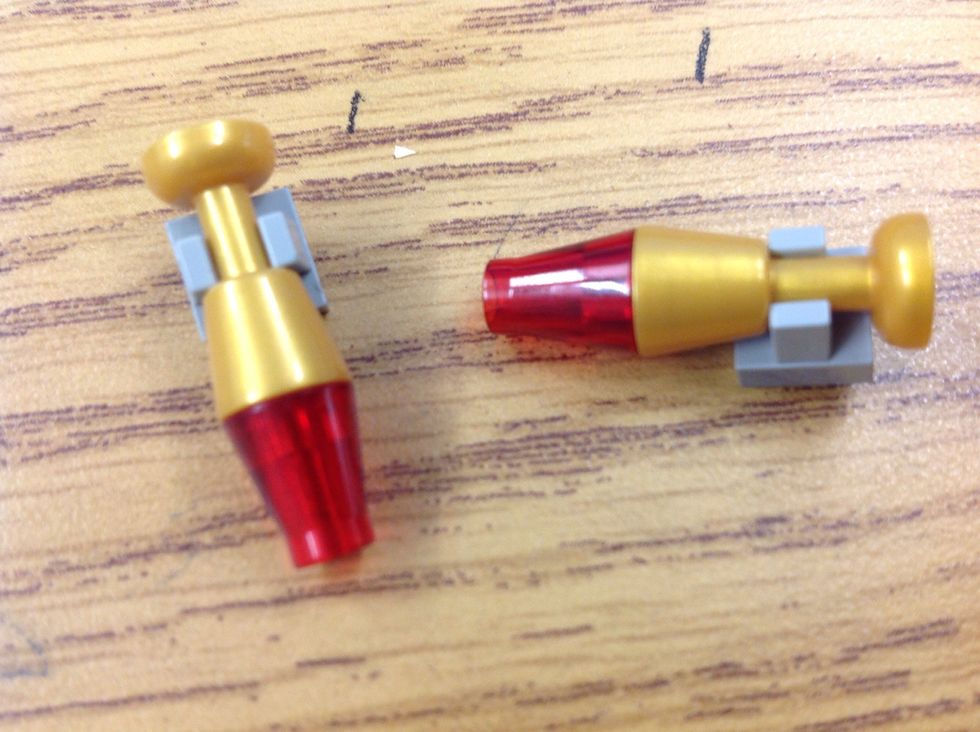 Now make two of these bomb, thruster, cannon things. Take a 1x1 with claw on top and attach a fancy cup with round triangle inserted into the top of the cup.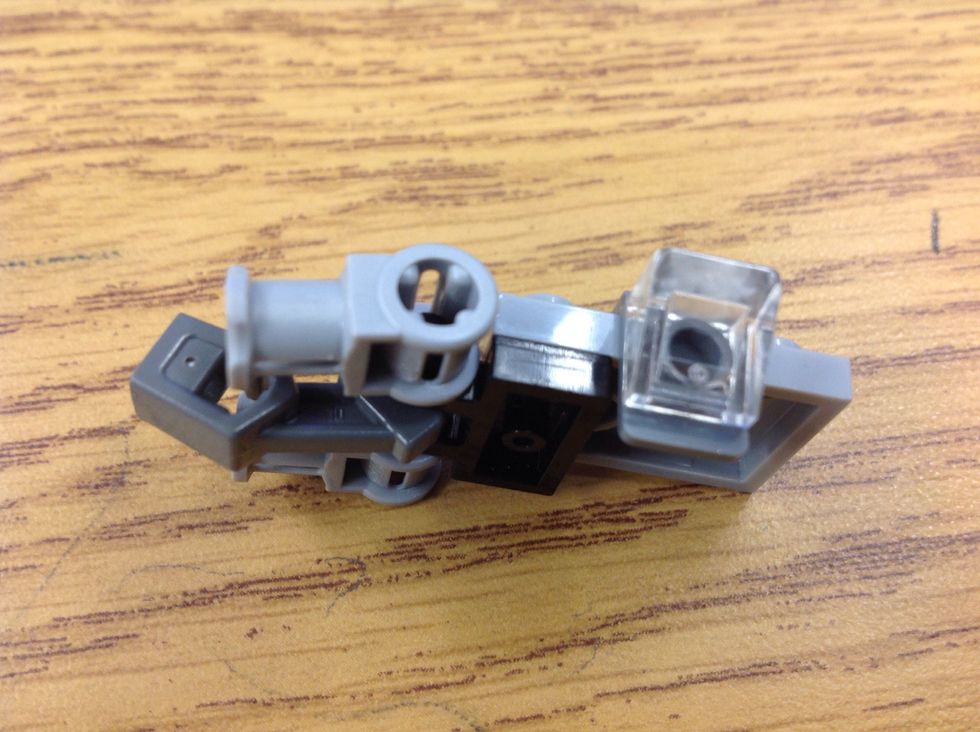 Take a 2x3 and attach the smaller end to the thing we made two steps ago. Add a L connector to the middle of the left side and put a clear cheese slope onto it.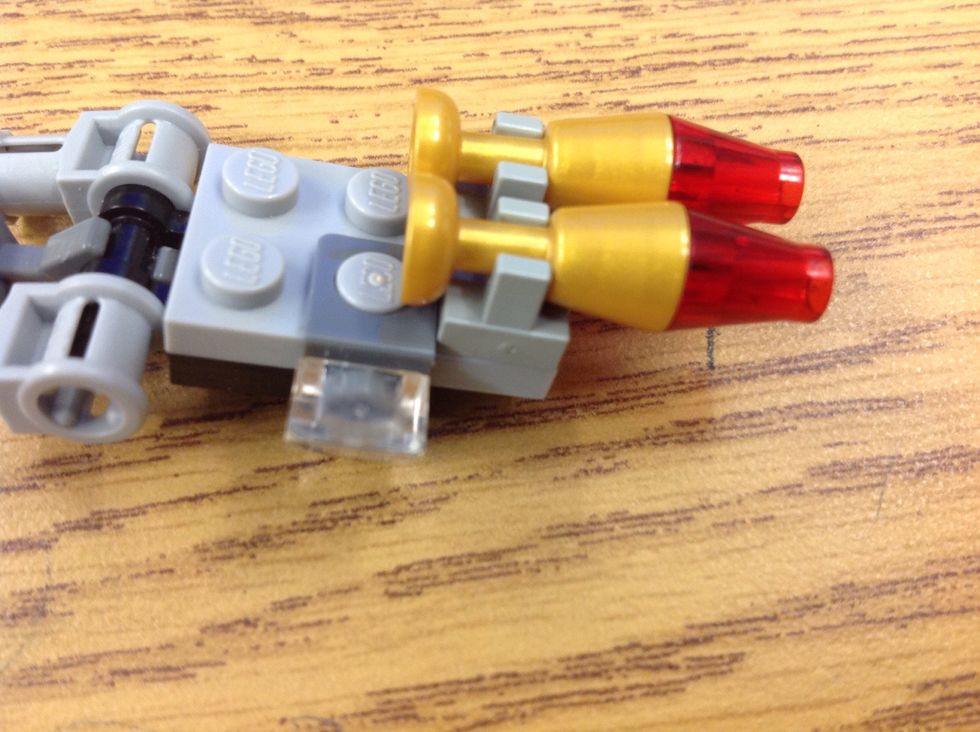 Put the thrusters onto the end.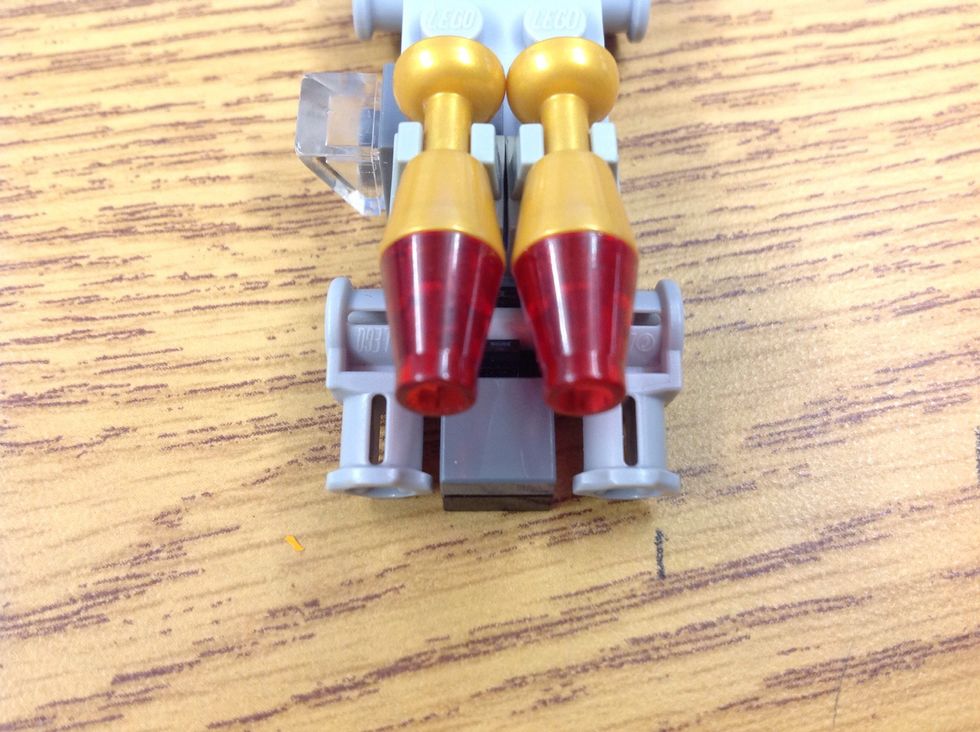 Add the small ship to the back...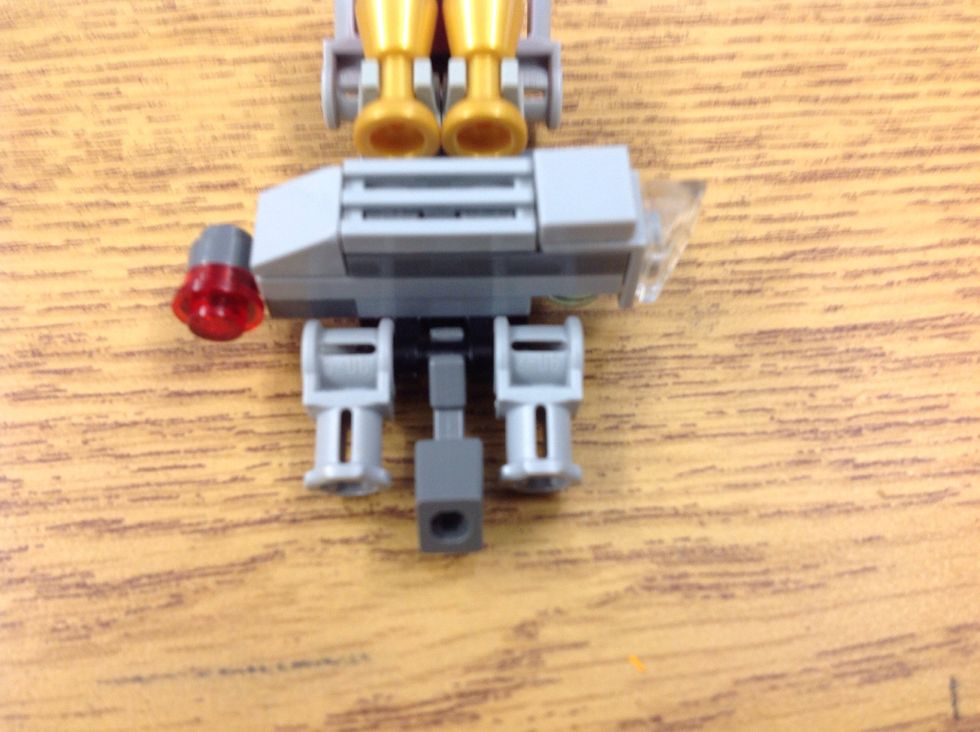 And the long one up front.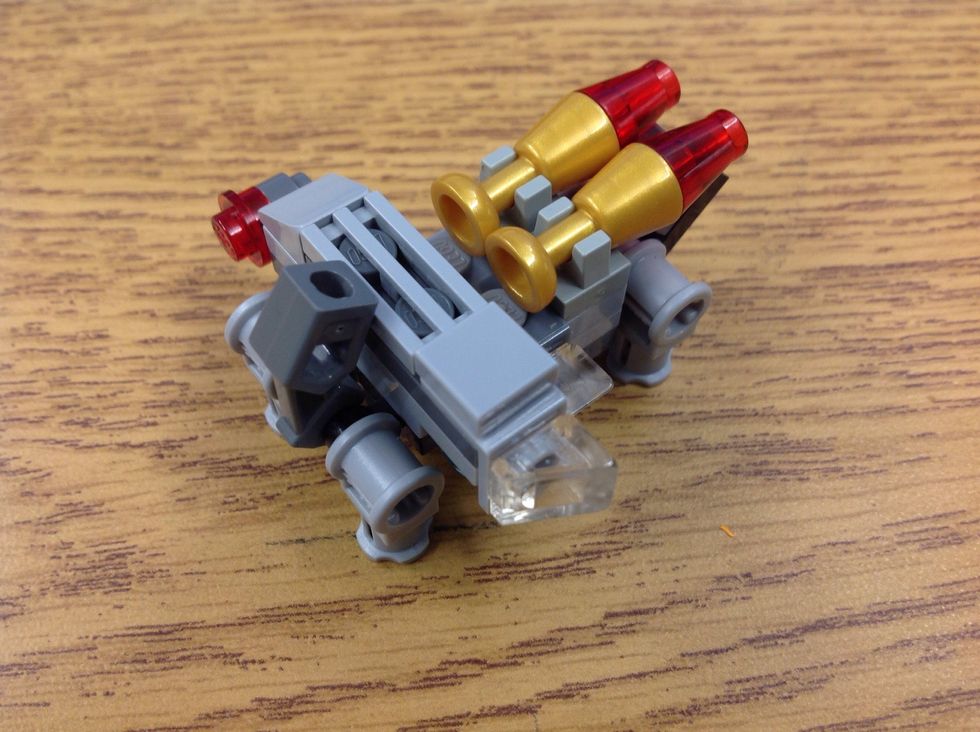 This ship also has a ground mode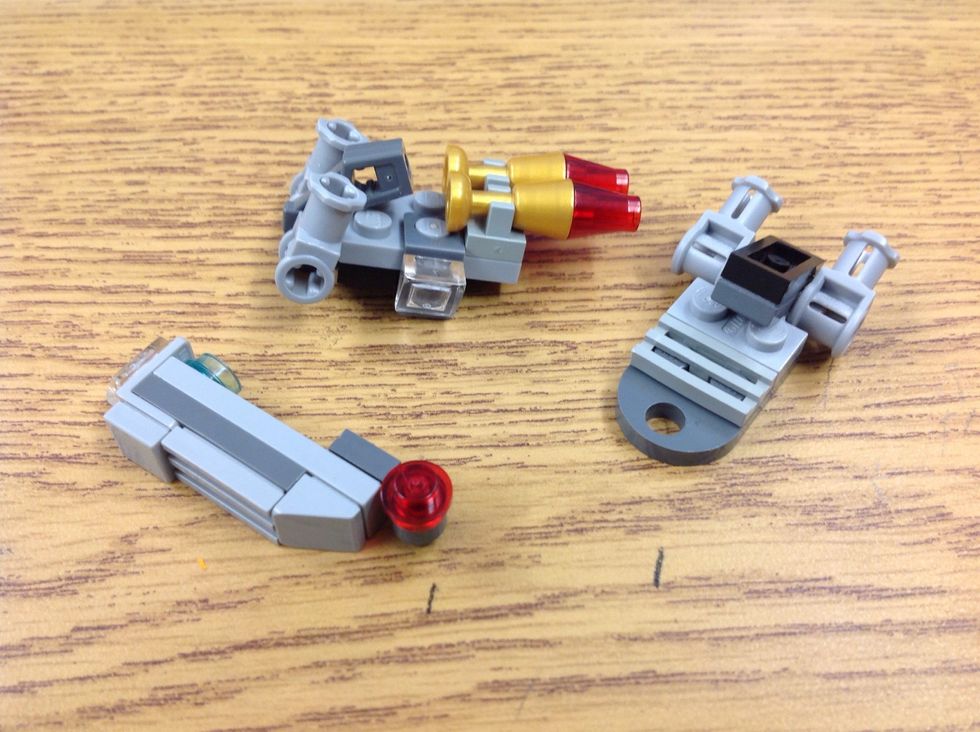 Thank you guys for scrolling through yet another one of my builds.
The creator of this guide has not included tools