Measure your blanket (length and width). Decide how large your blocks are going to be, and determine the amount of blocks needed to create the quilt (I needed around 160 blocks)
Create a square template to cut out blocks (I used the Accuquilt's block template)
Prepare t-shirts to be cut!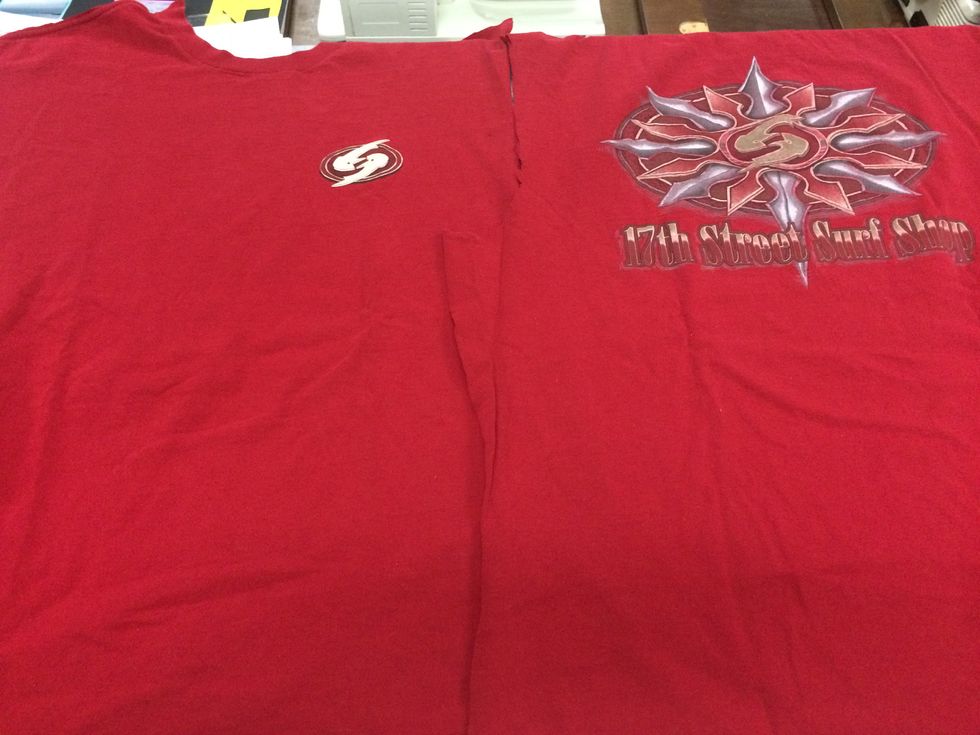 I cut the collar, sleeves, and all seams to separate the front and back of the shirt.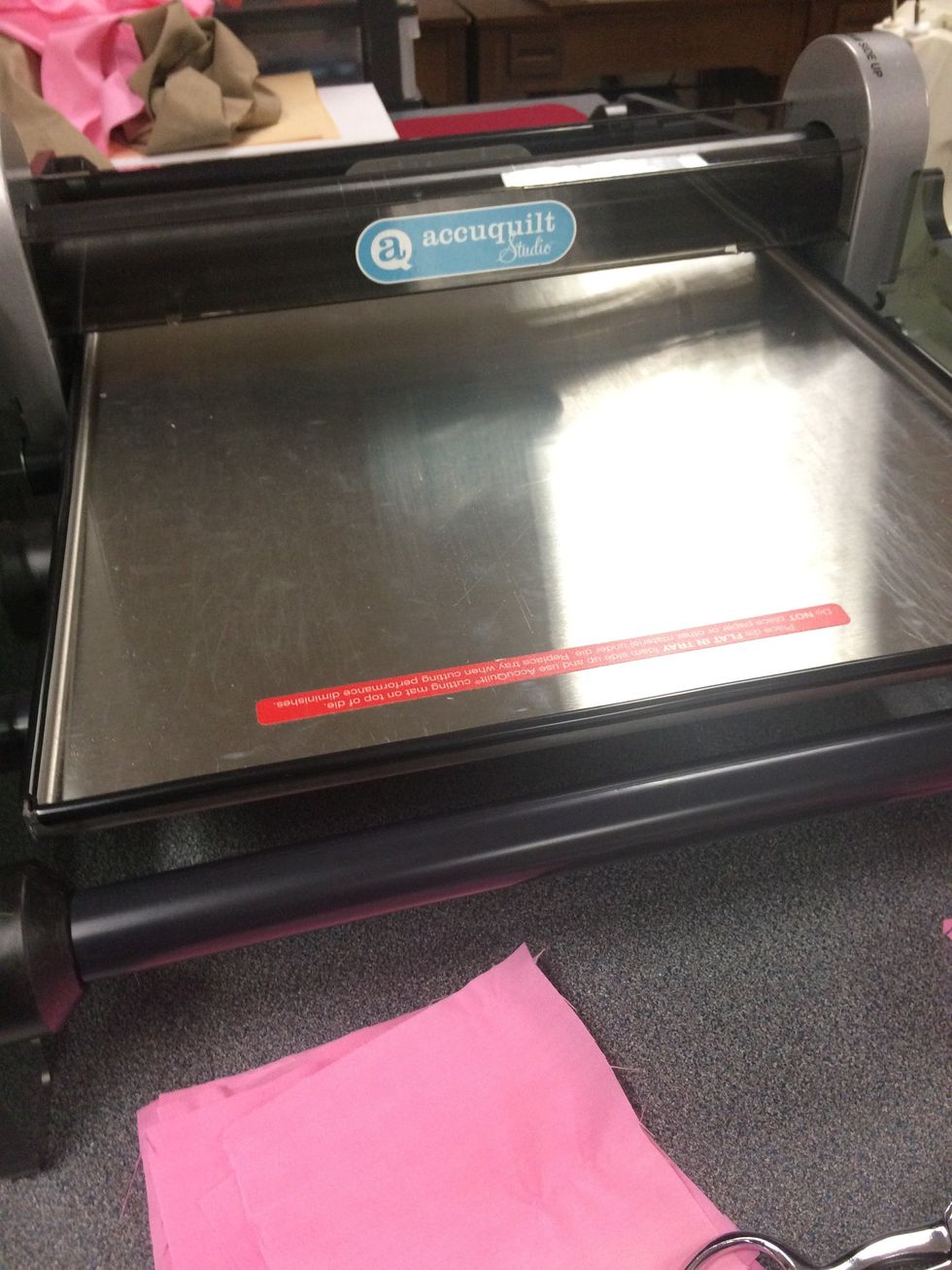 Cut out blocks (using the Accuquilt)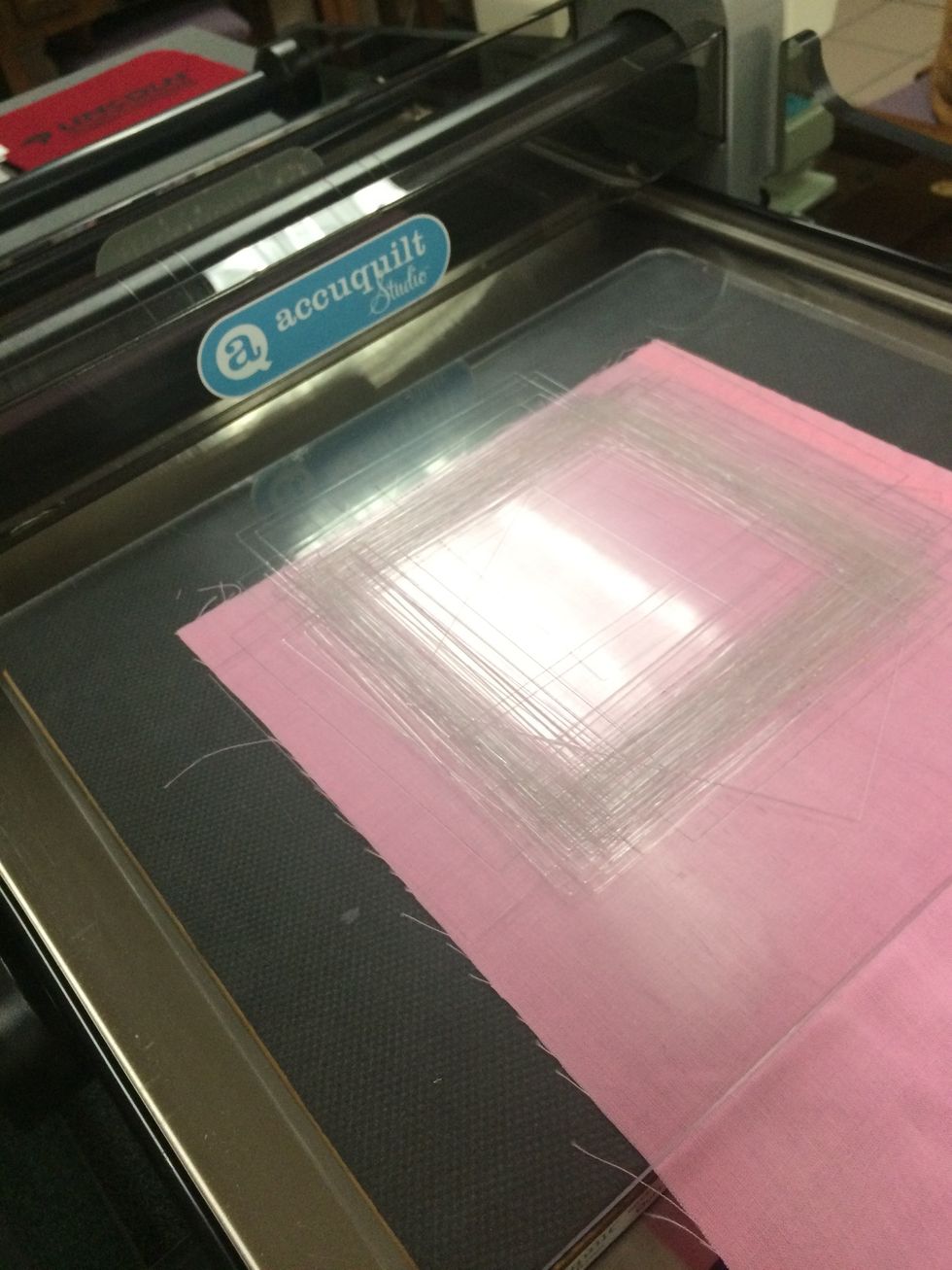 Align fabric with the square template
Rotate the handle in the direction you want the template to go.
The fabric will be cut once rotated all the way through!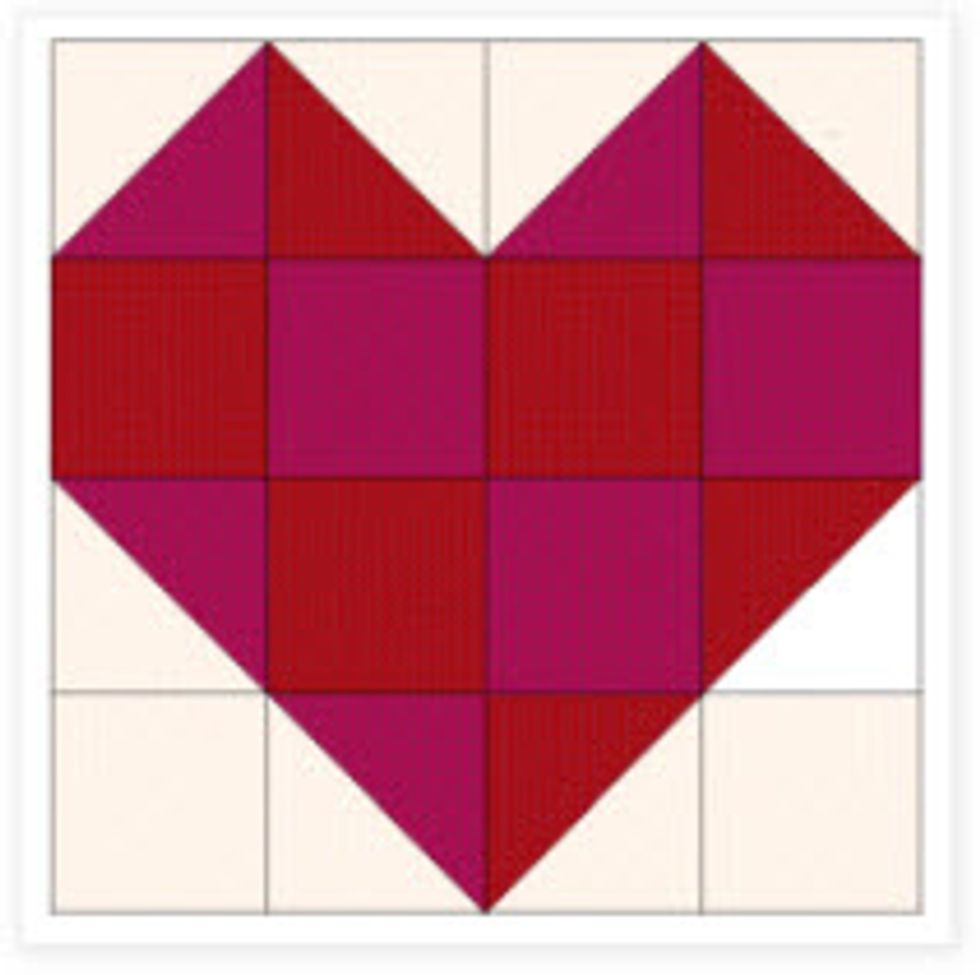 If desired, choose a pattern for the quilt and determine how many blocks are needed for it.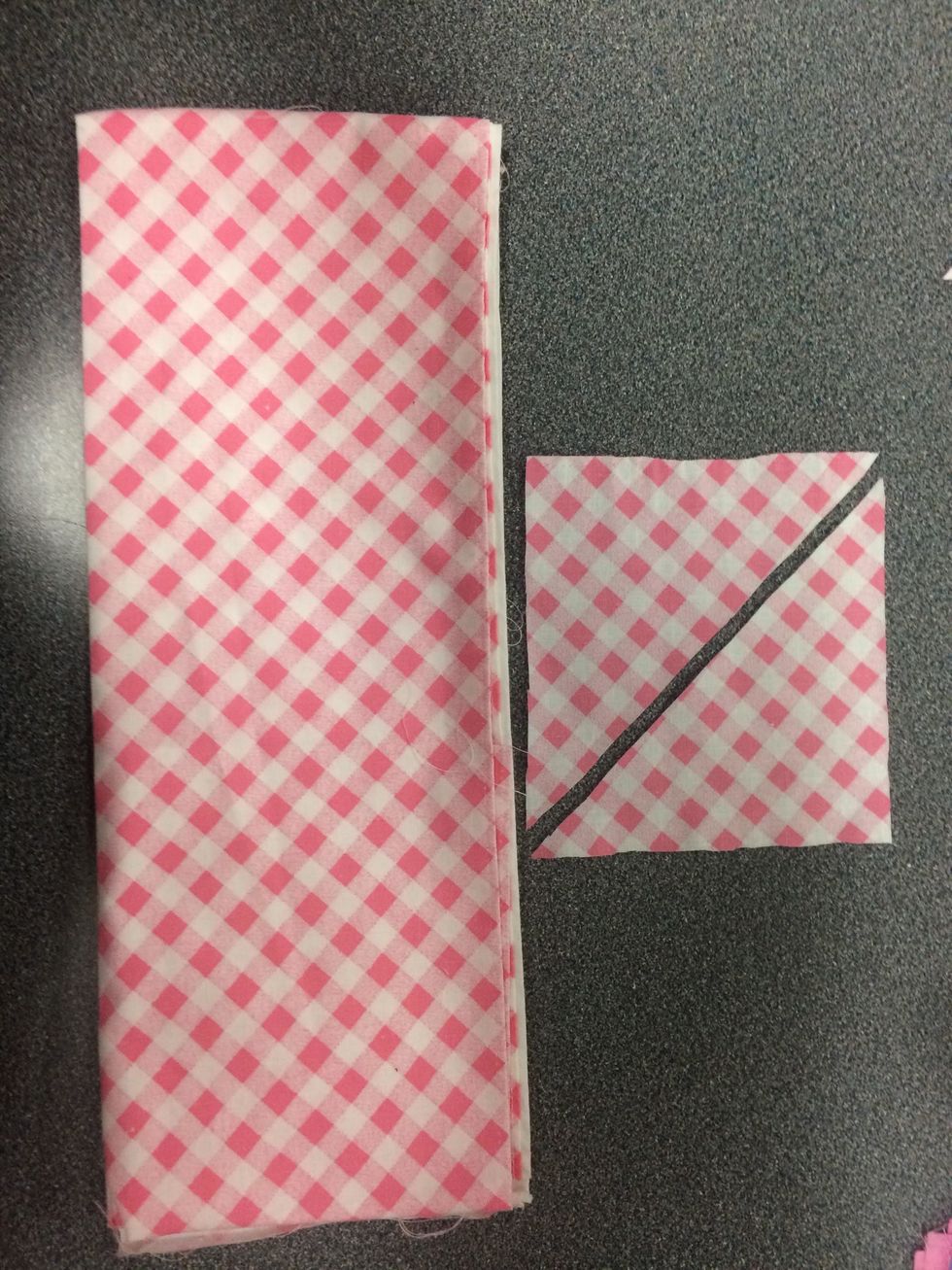 I created a heart pattern for the center of my quilt, so I made several blocks 0.5 inches larger than my normal ones, and then cut them in half to form triangles.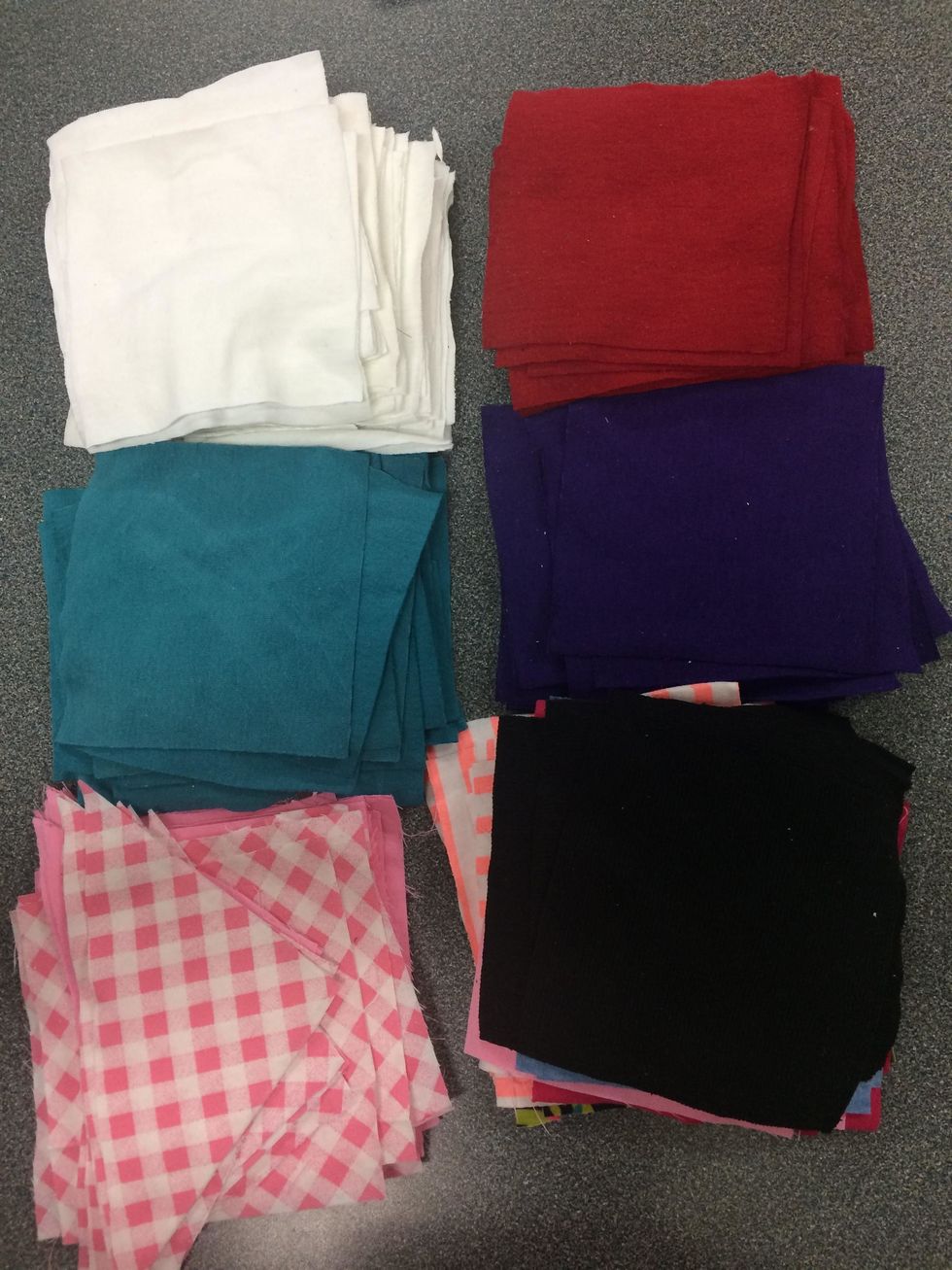 Gather and sort all of your blocks once they're all cut.

Determine a pattern for the rows in your quilt. I made a white border around the outside of my quilt.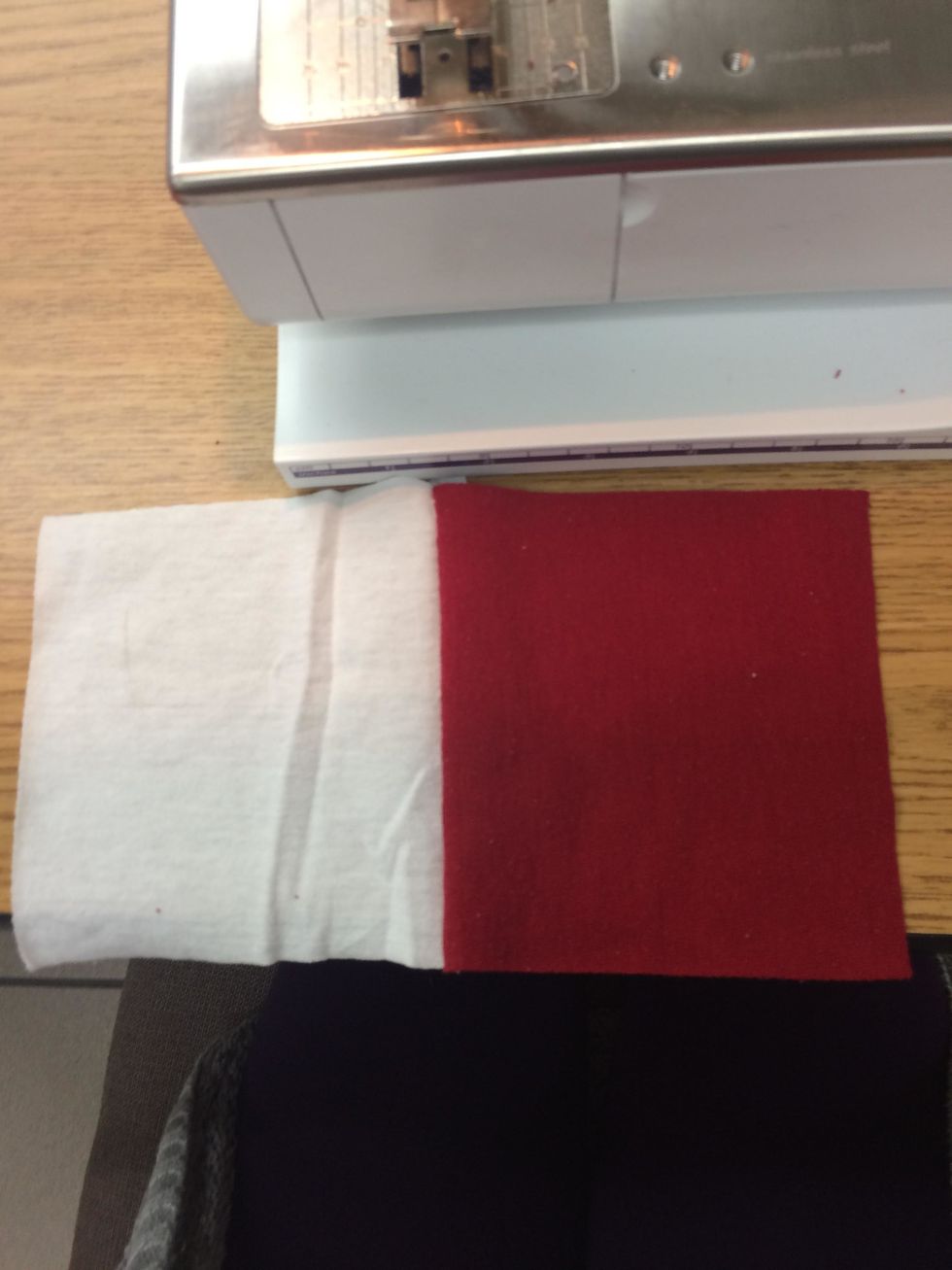 Place two blocks right sides together and begin sewing rows. (Seam allowance should be 1/4 inch)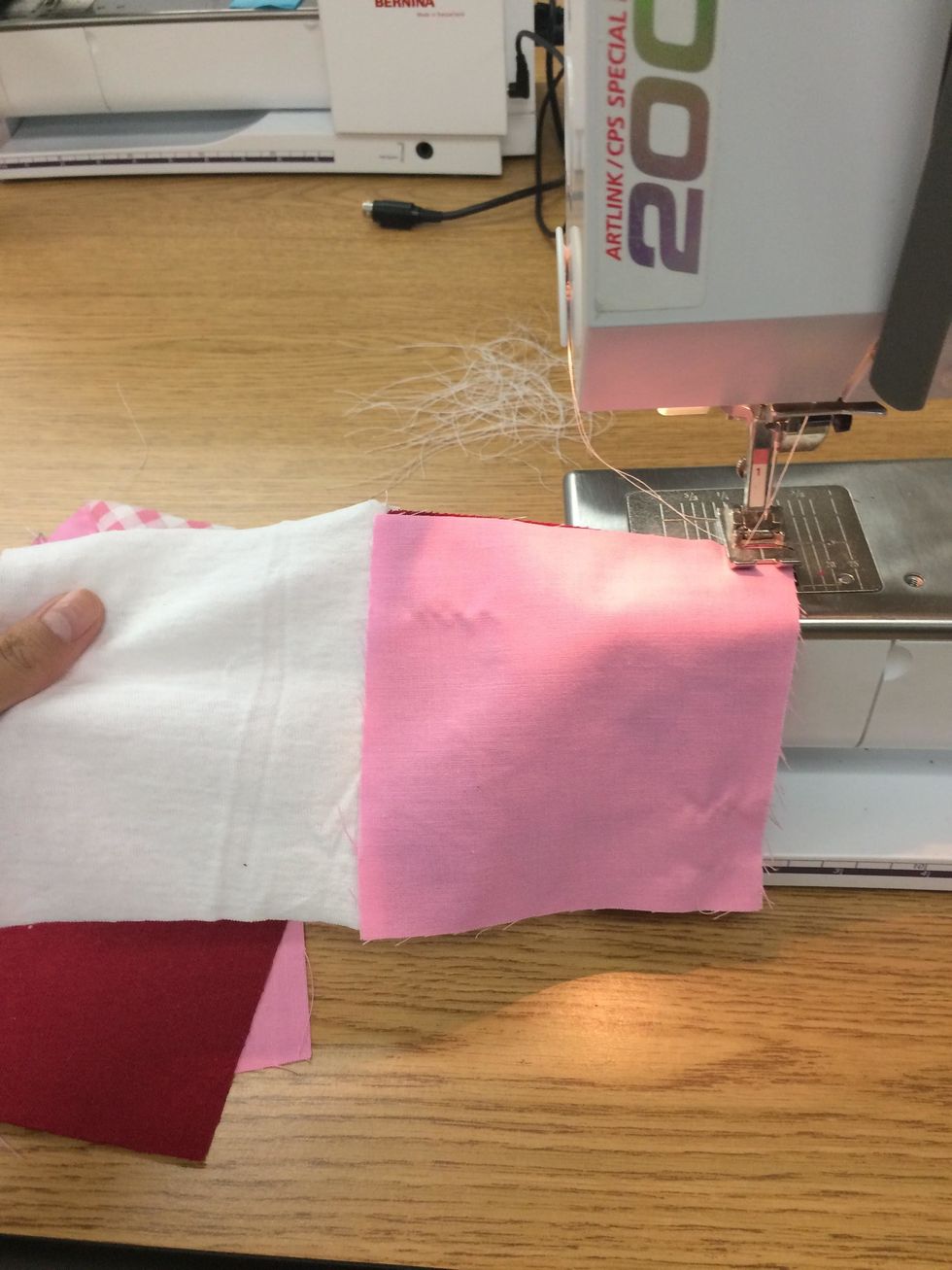 Continue sewing right sides together until all rows are completed.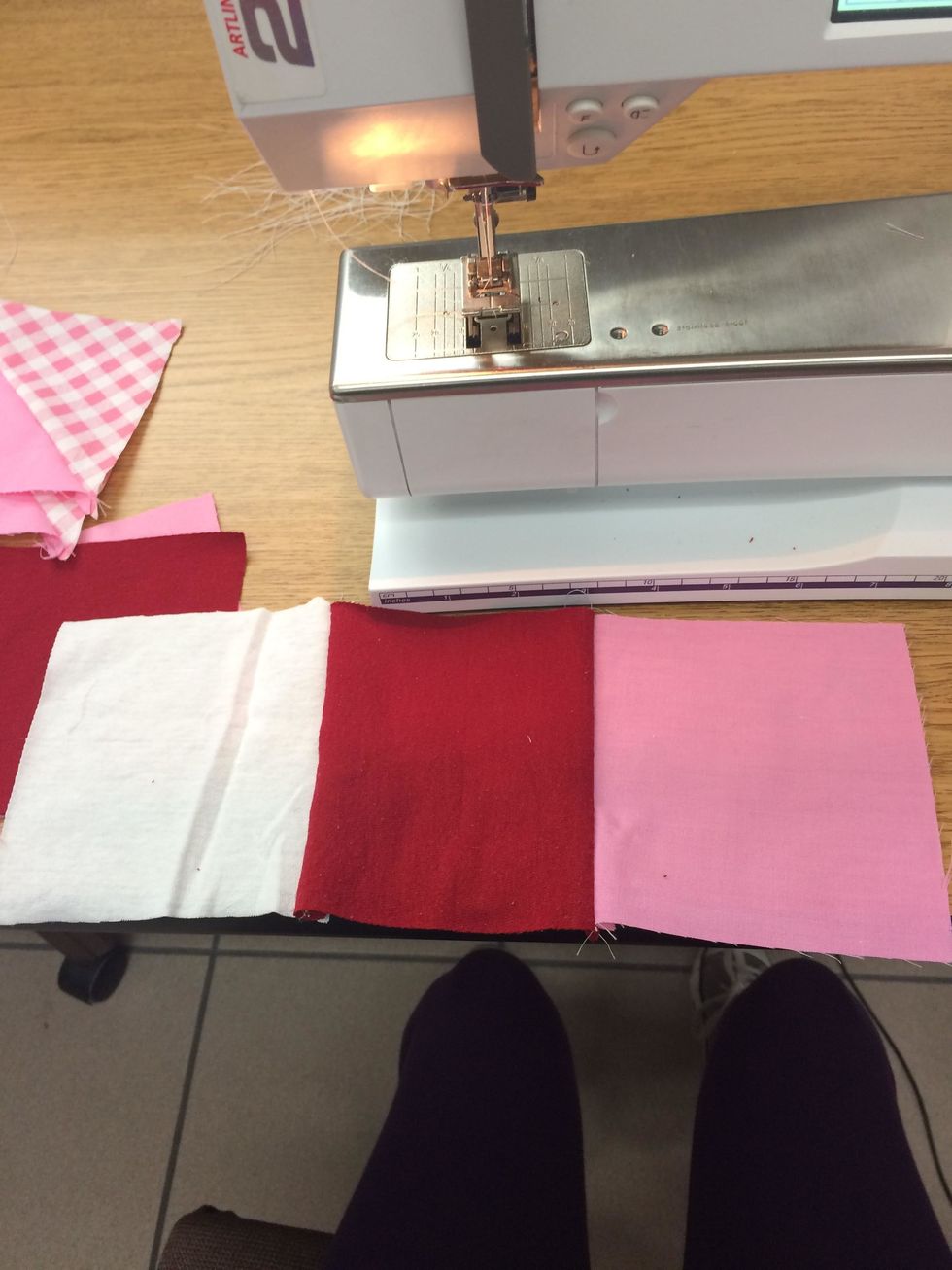 Here's an example of a row that's almost formed. Iron and press seams open once complete.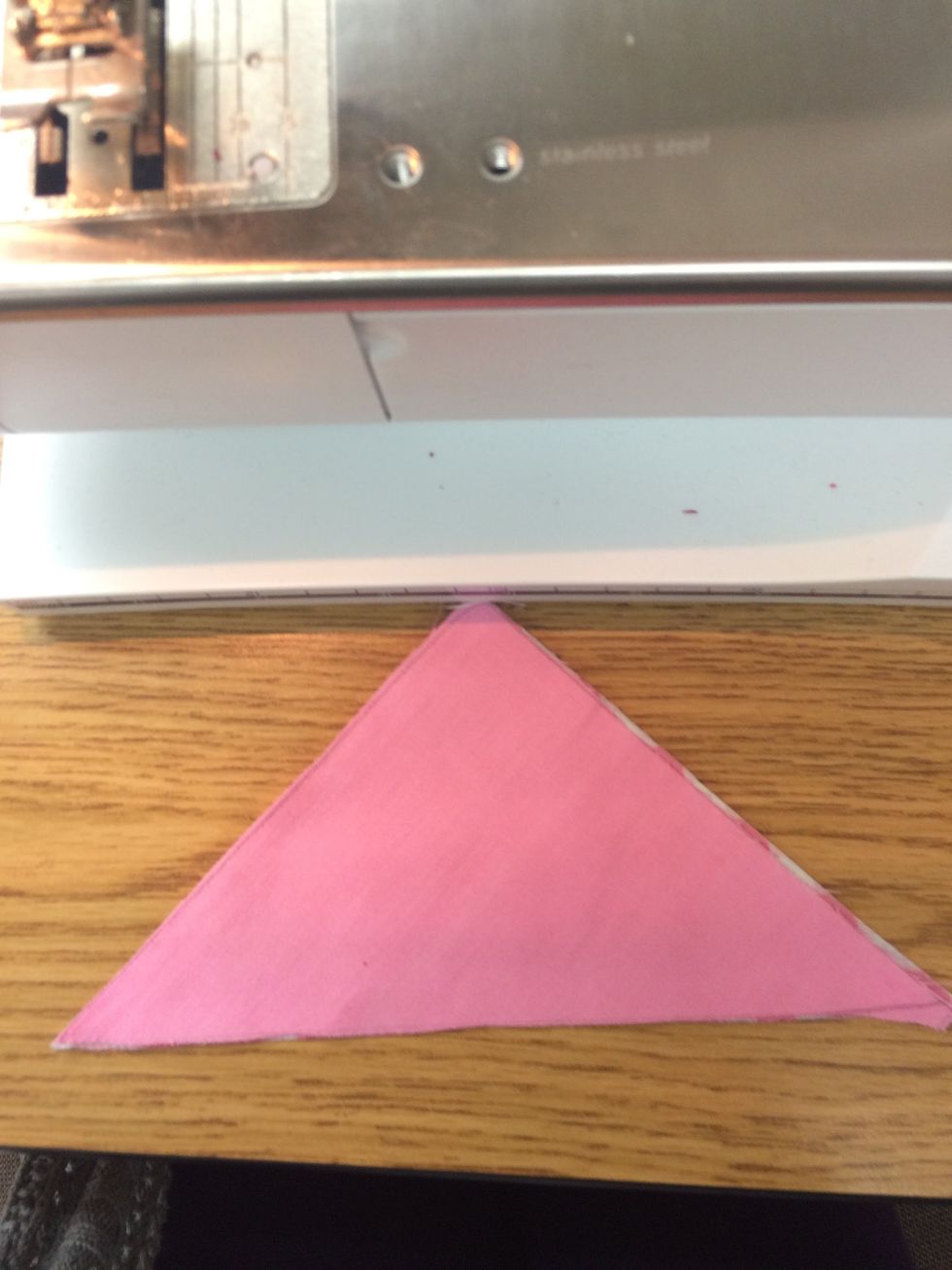 Place right sides together for the triangles too.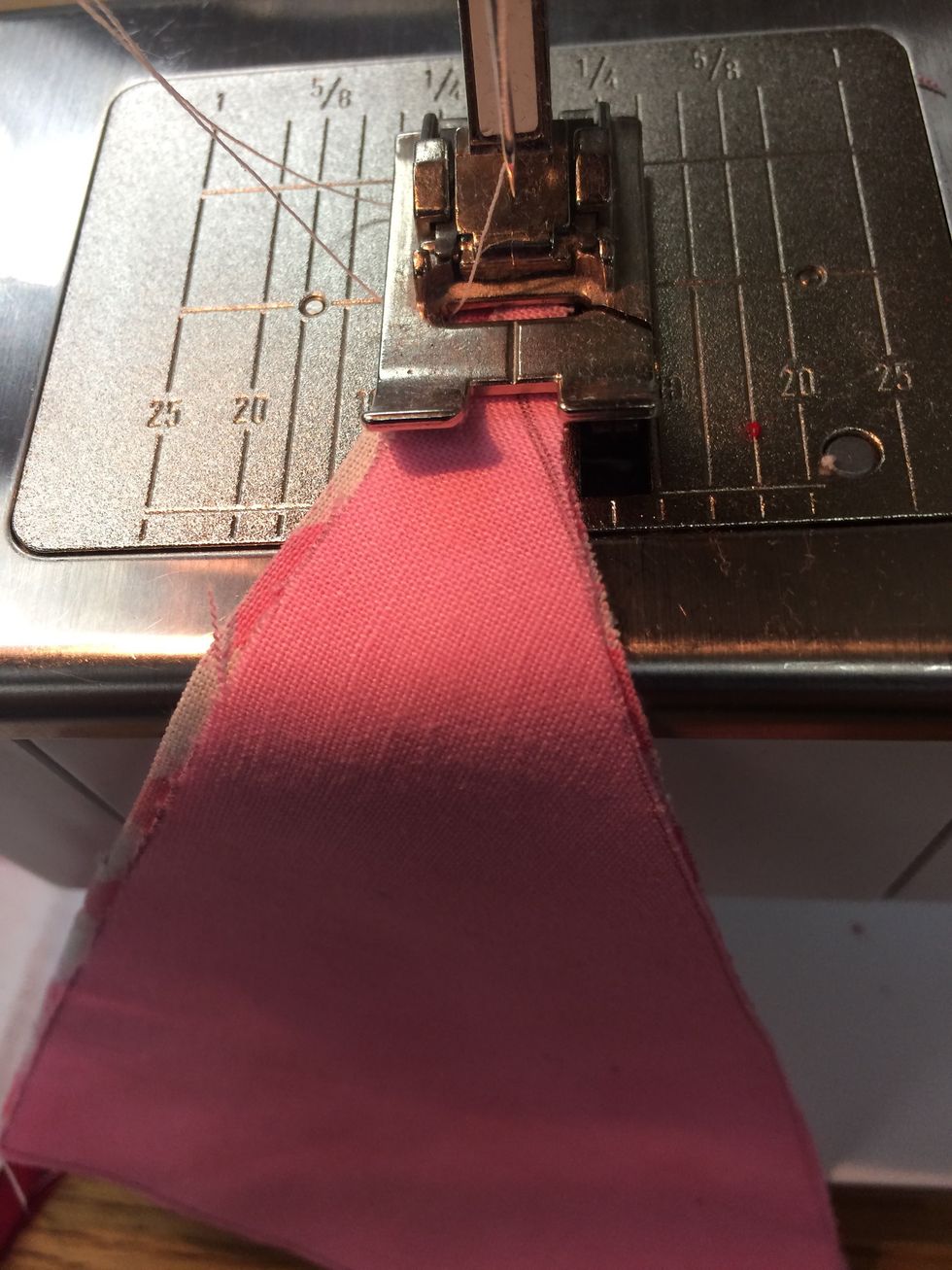 Sew right sides together. My seam allowance lined up with the inside edge of the presser foot.
Here is a finished block made from two triangles.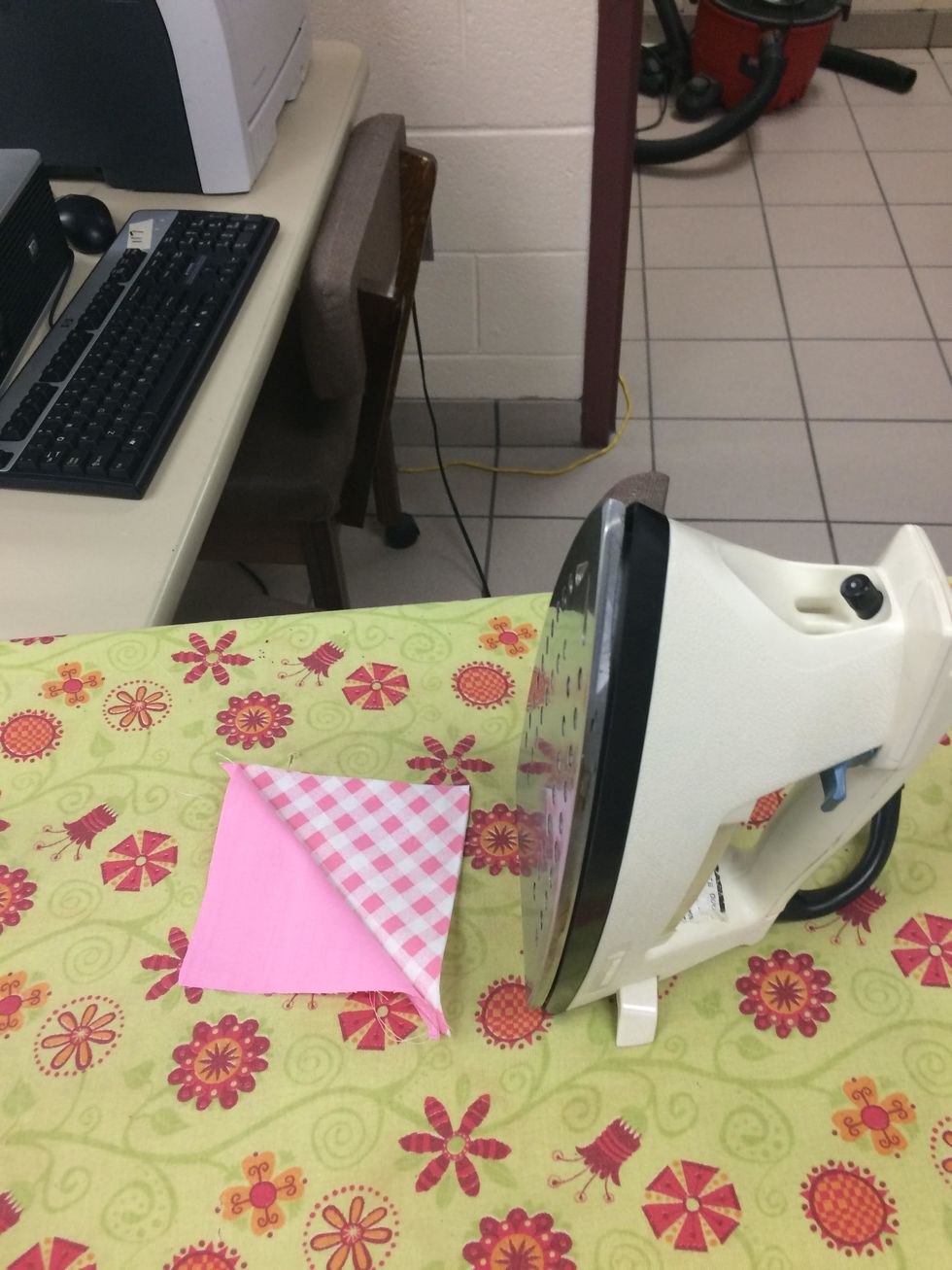 Iron the block and press seams open.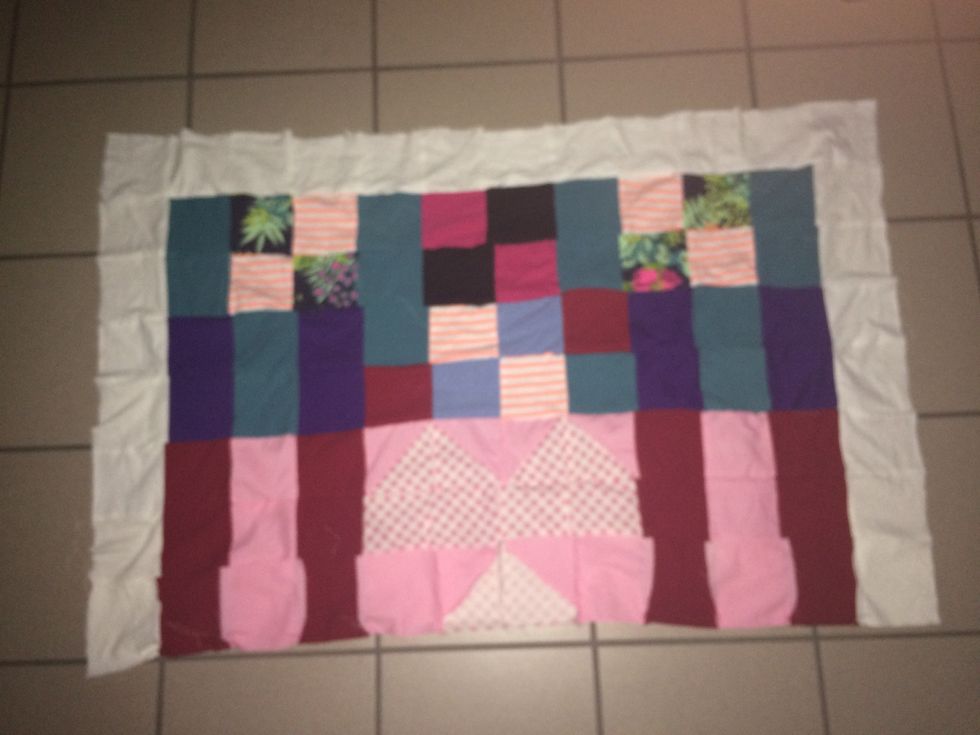 Once all of the rows are complete begin sewing them together. Place two rows right sides together, and pin them making sure seams are aligned.
Iron the top piece once all of the rows are sewn together.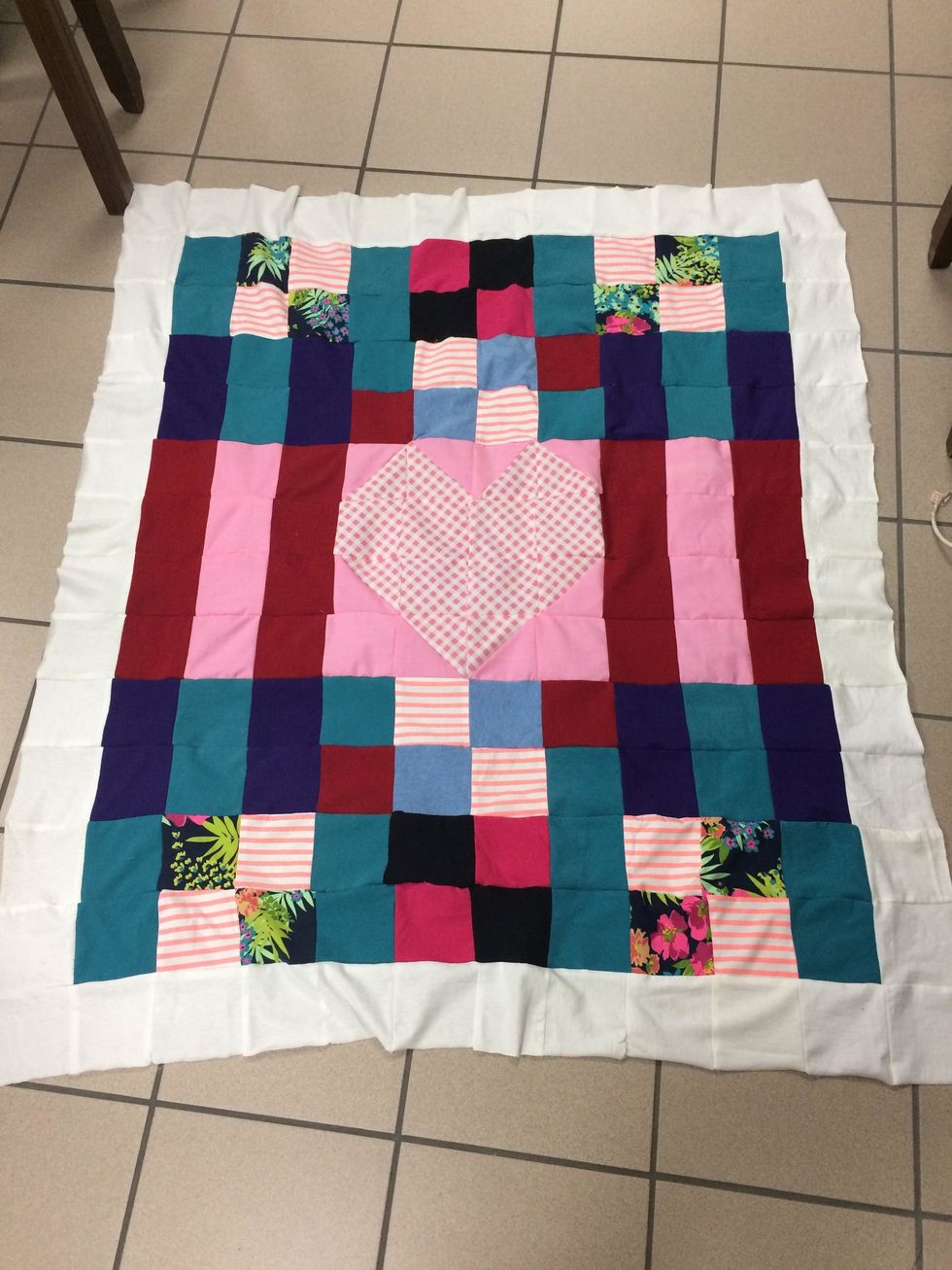 Here is the finished top portion of the quilt. Place it on top of your blanket and align it as you please (make sure the edges can be folded over)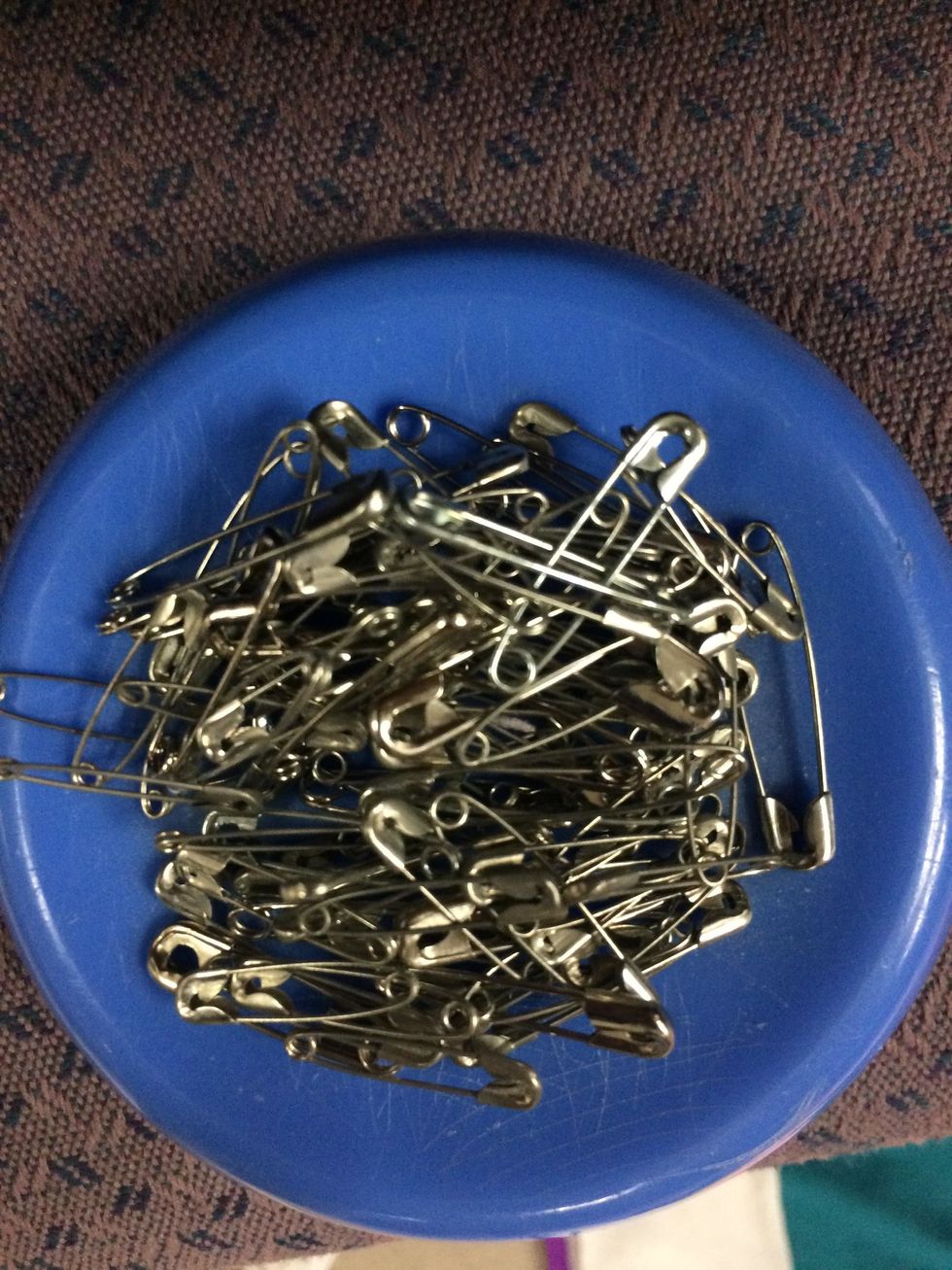 Make sure you have plenty of safety pins!
Pin around all of the edges and in the center to make sure the quilt doesn't shift as you sew it together.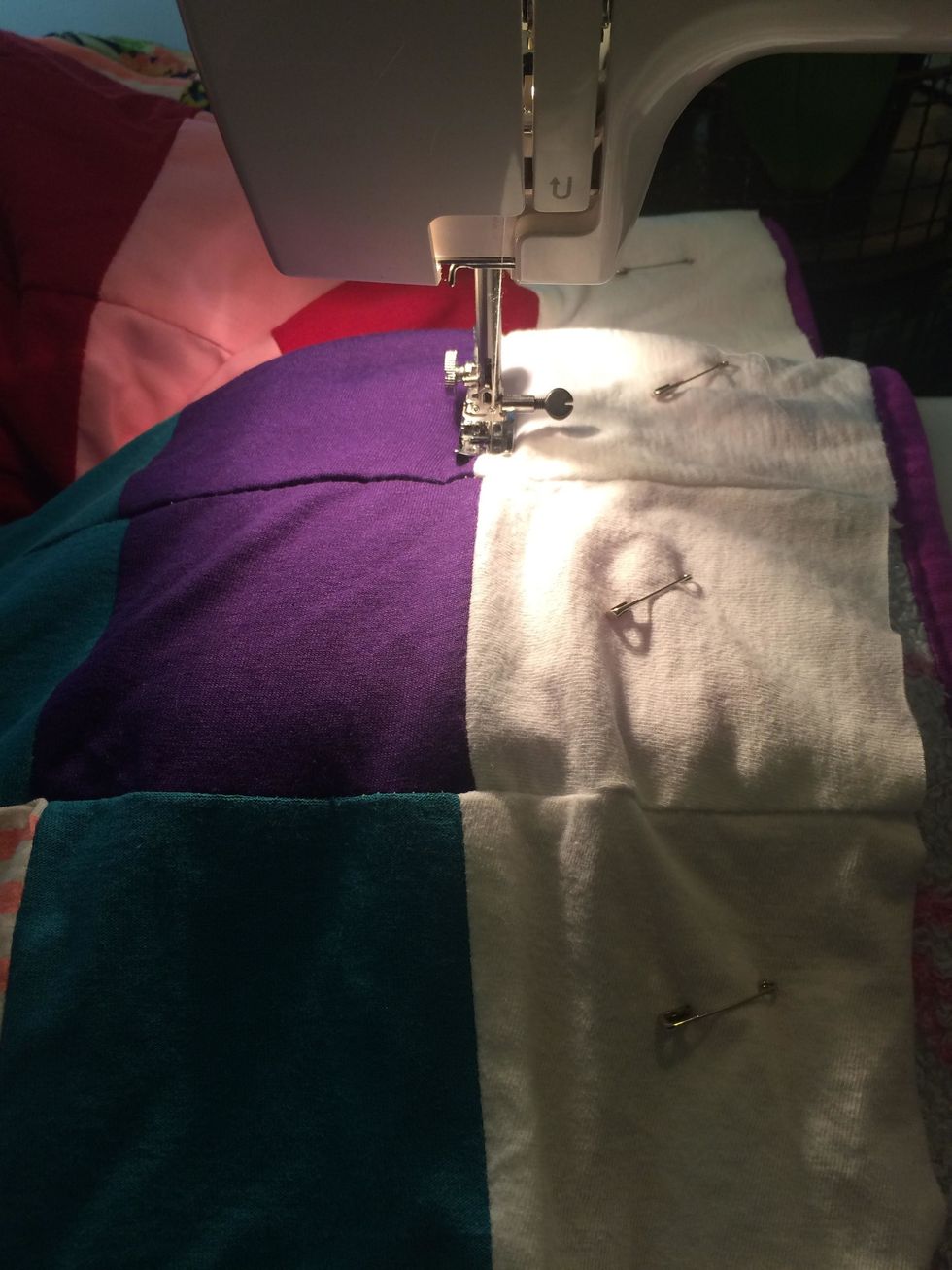 Stitch in the ditch to quilt the blanket! I sewed down all of the vertical columns, and twice horizontally.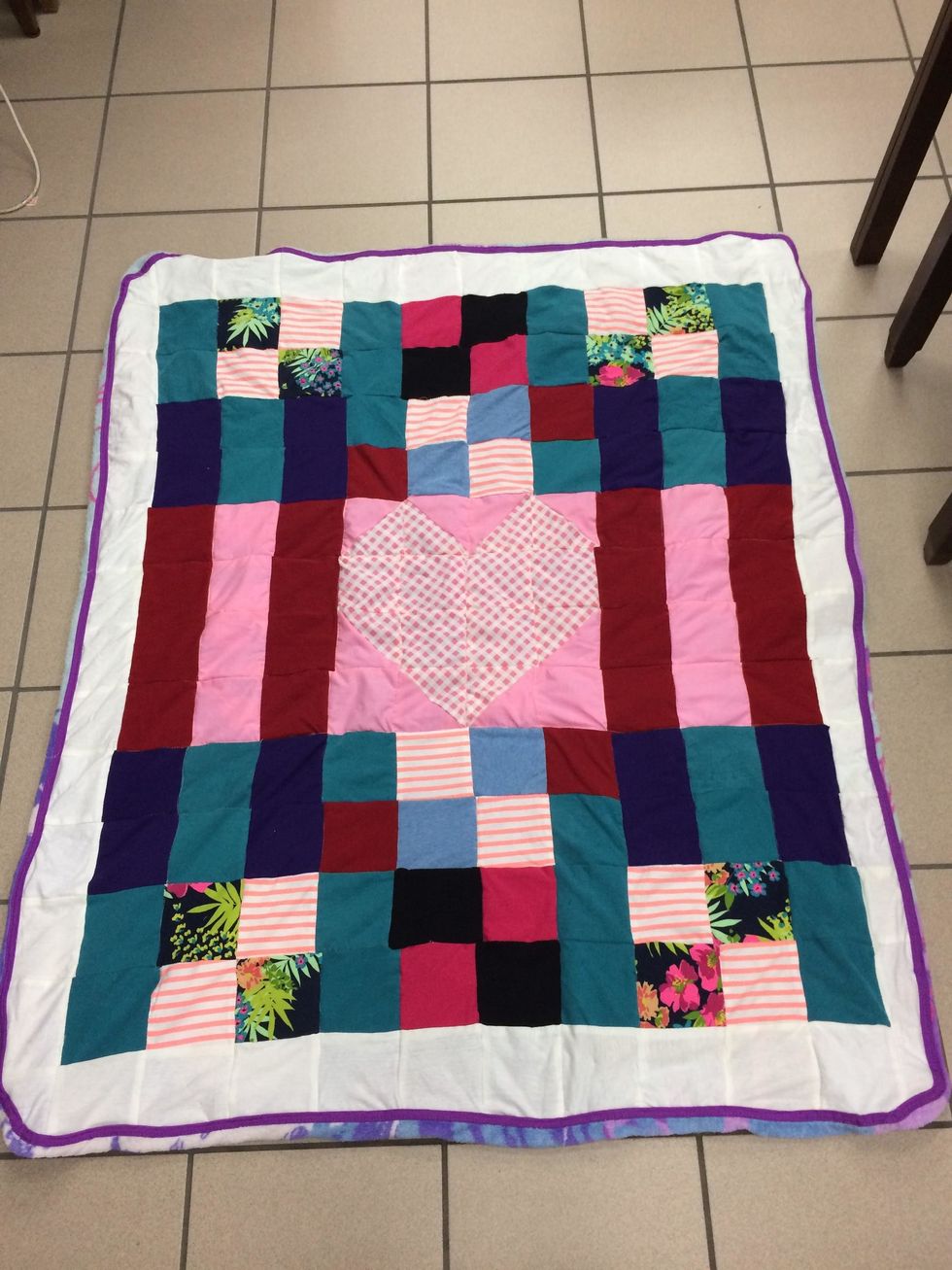 Lastly, fold the edges over, pin, then sew. After that, you're finished!
25-50 old t-shirts
One old blanket
Square template or fabric cutter (accuquilt)
Sewing Machine
Coordinating thread
Straight pins
Safety Pins
Shears
Measuring Tape