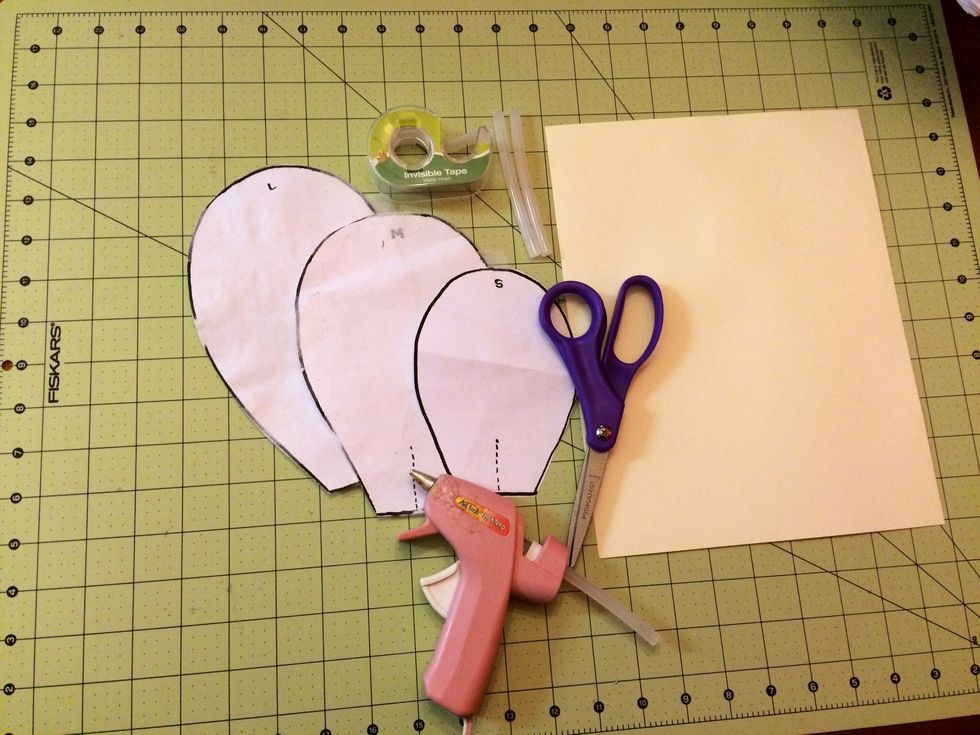 Supplies
*Fold your card stock paper in half and tape your petal template to the card stock and place 4 small pieces of tape along the petal. Cut along the lines of the petal. You will need 6 of each petal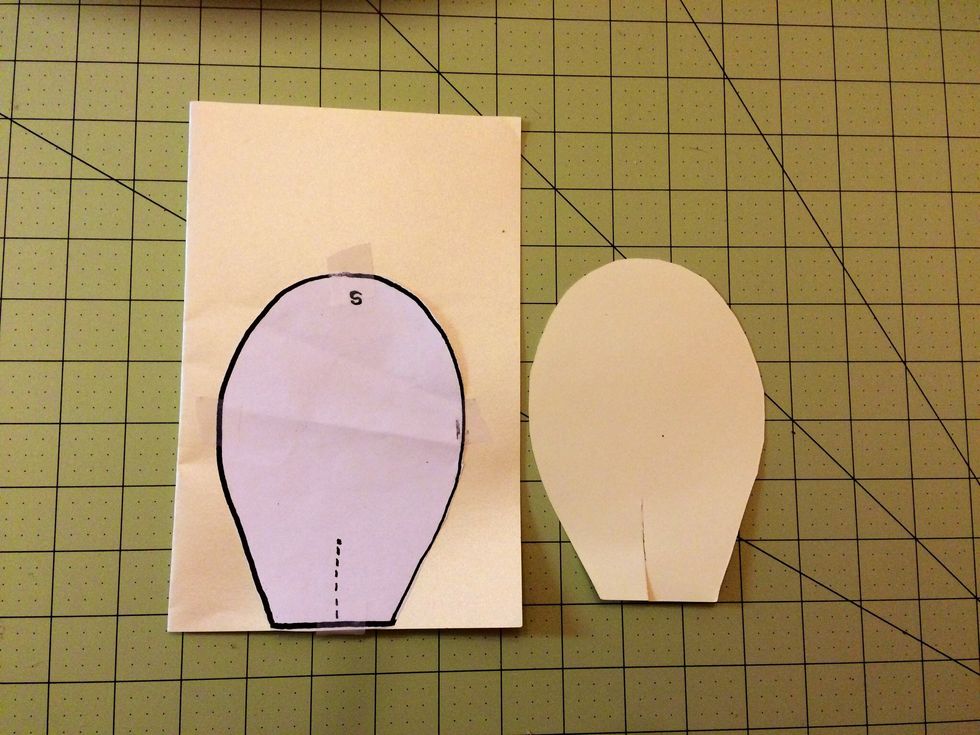 After you tape the petal template to your cardstock, cut a 2" slit into the center of your petal.
Turn your petal upside down and roll the top petal away from you until a "curl" is created.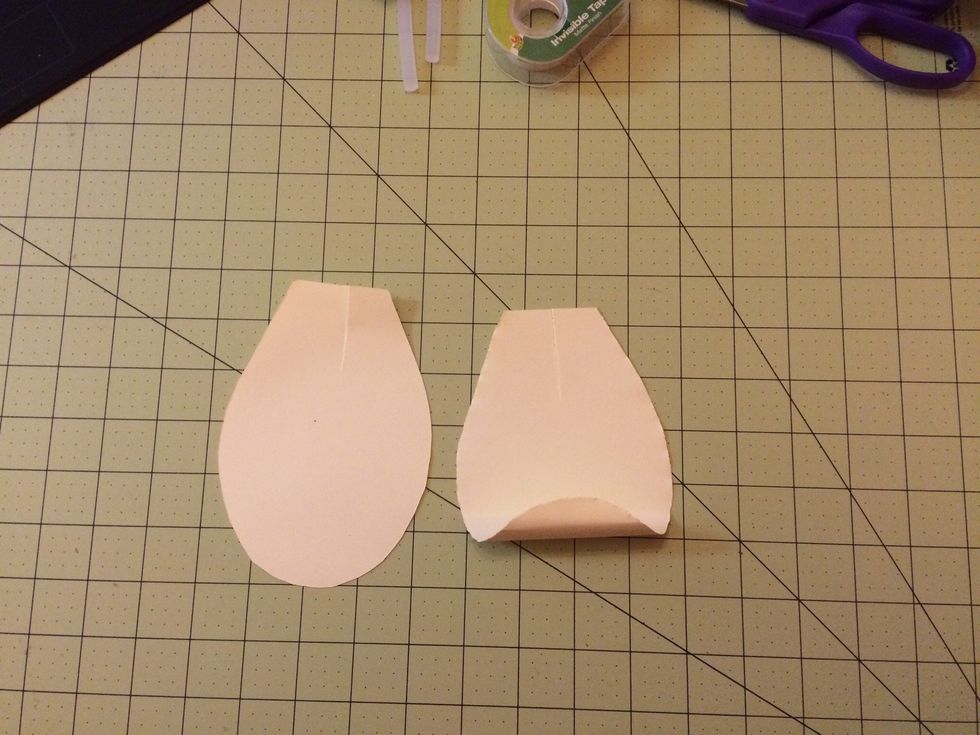 When rolling your petal, you can use a pencil, or any object used for rolling. I didn't use anything to curl my petal, just don't roll a tight roll.
Place curled petal on opposite side. Place hot glue on one side of the slit. Overlap flap and hold. Do not OVER lap. Make as loose as possible. Overlap all 6 small petals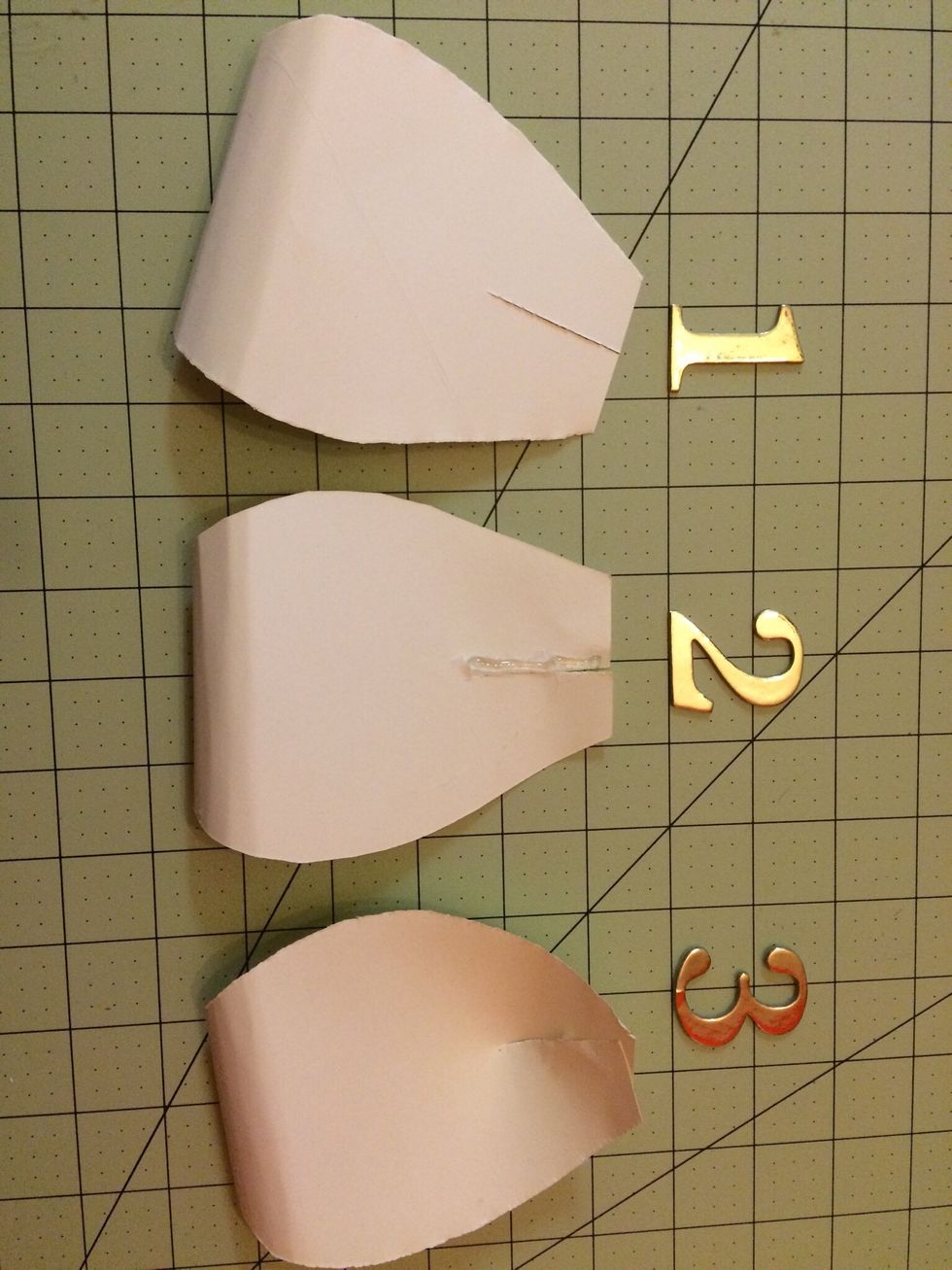 1) Your petal flipped on the opposite side 2) Place hot glue in the middle of 2" slit. Do place glue along entire slit because it will be an excessive amount of glue 3) Overlap should create a dip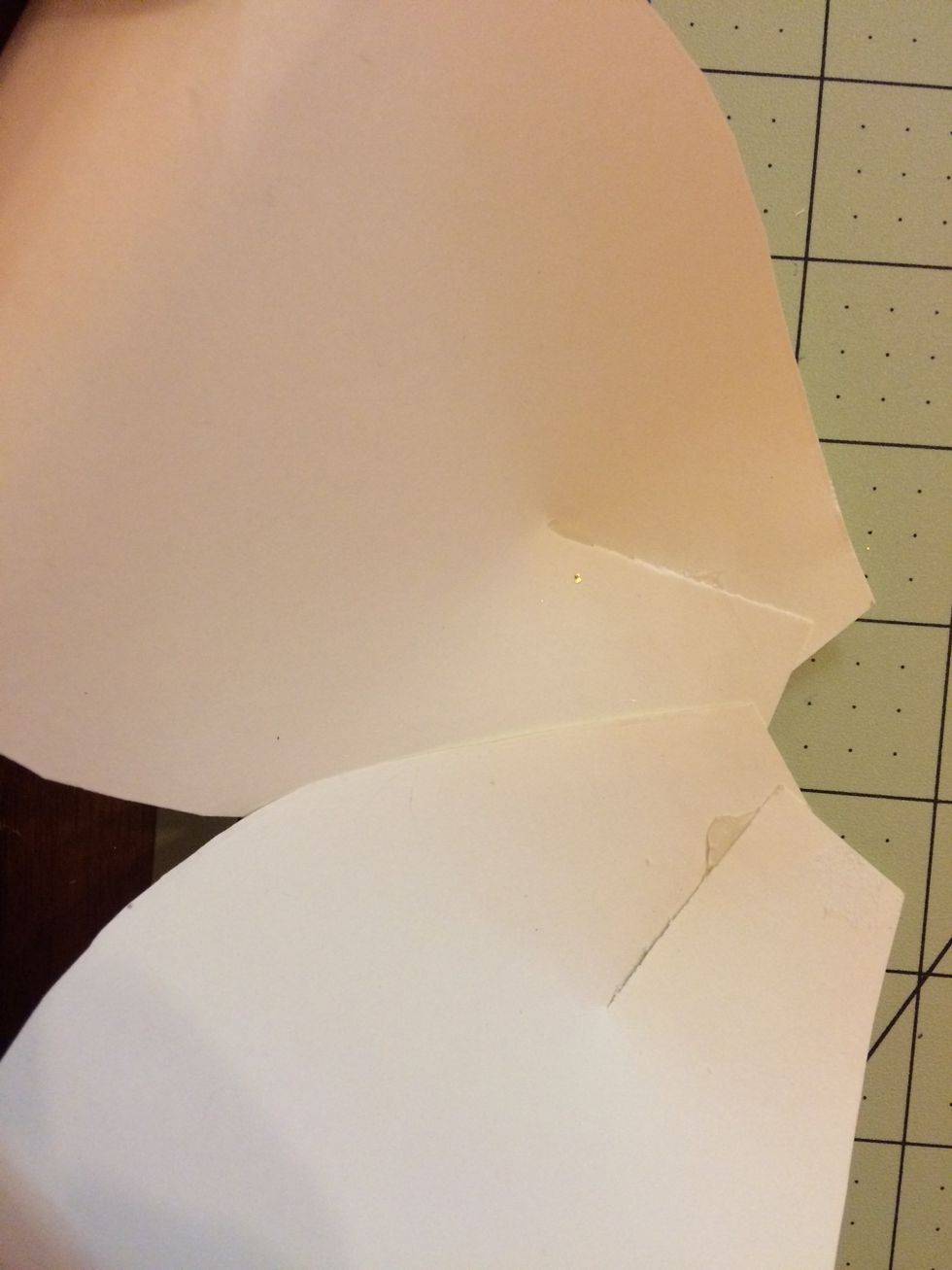 After the overlapping is done, glue each petal at the base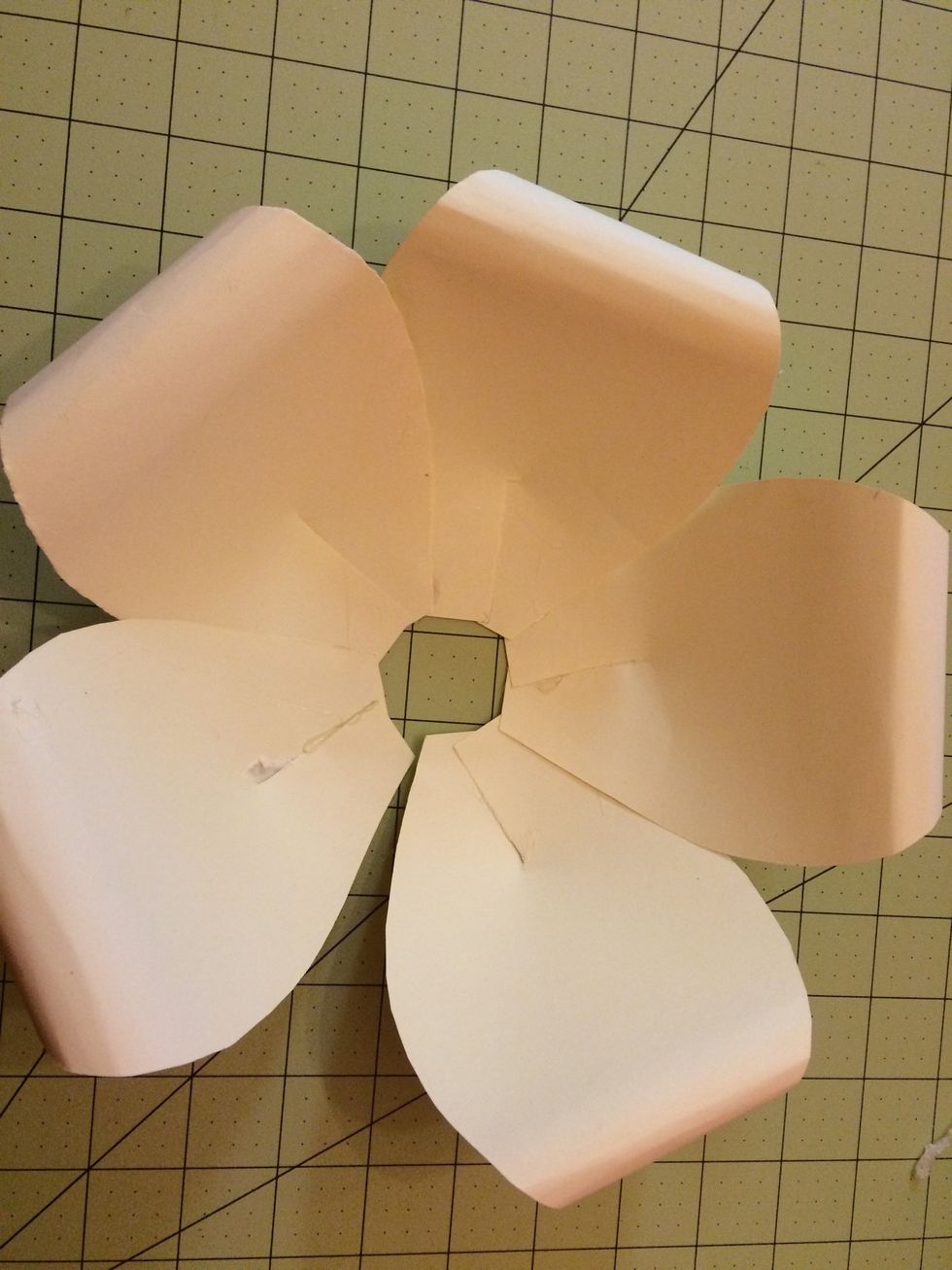 Place the last petal on top of the small opening to connect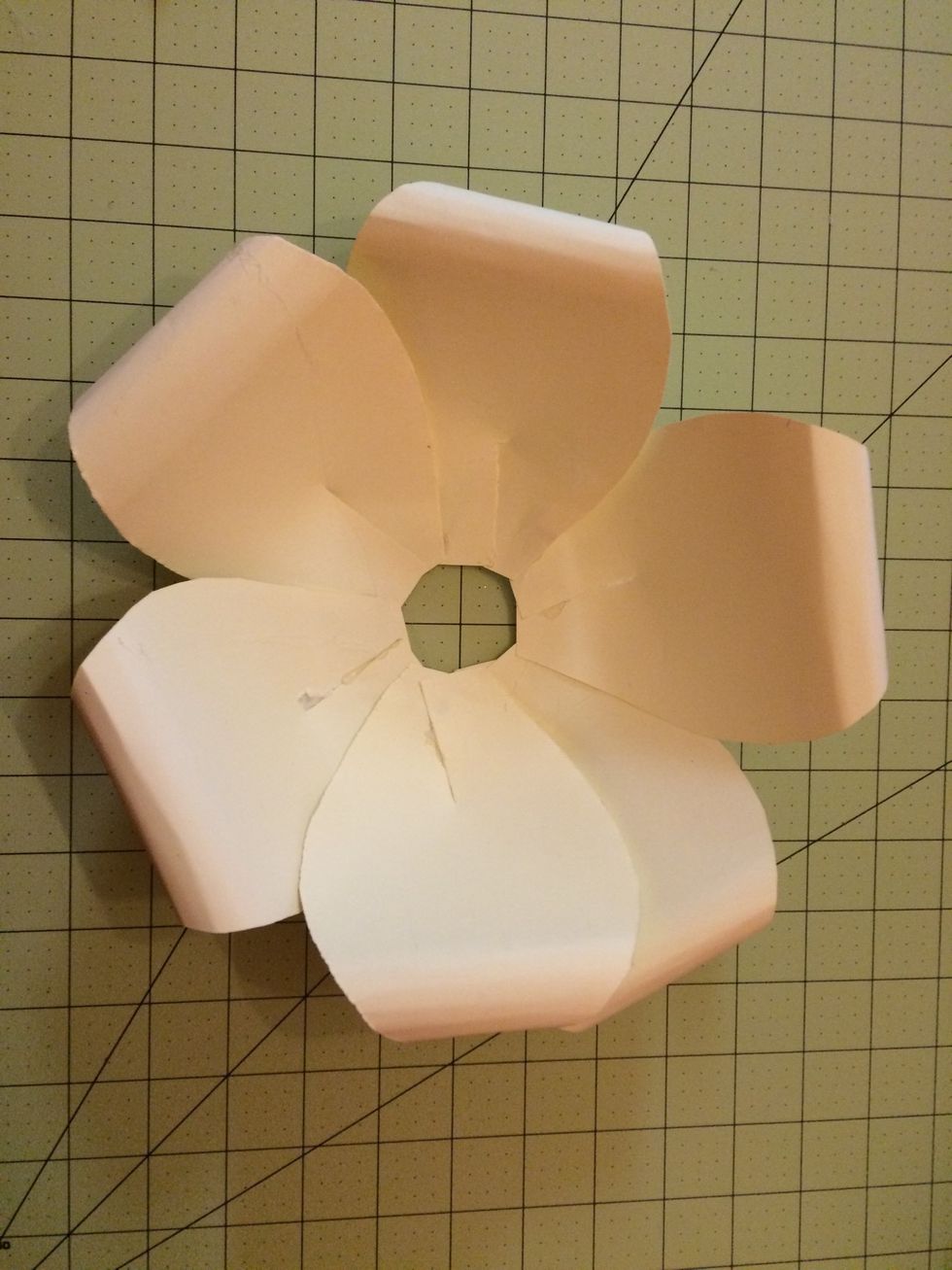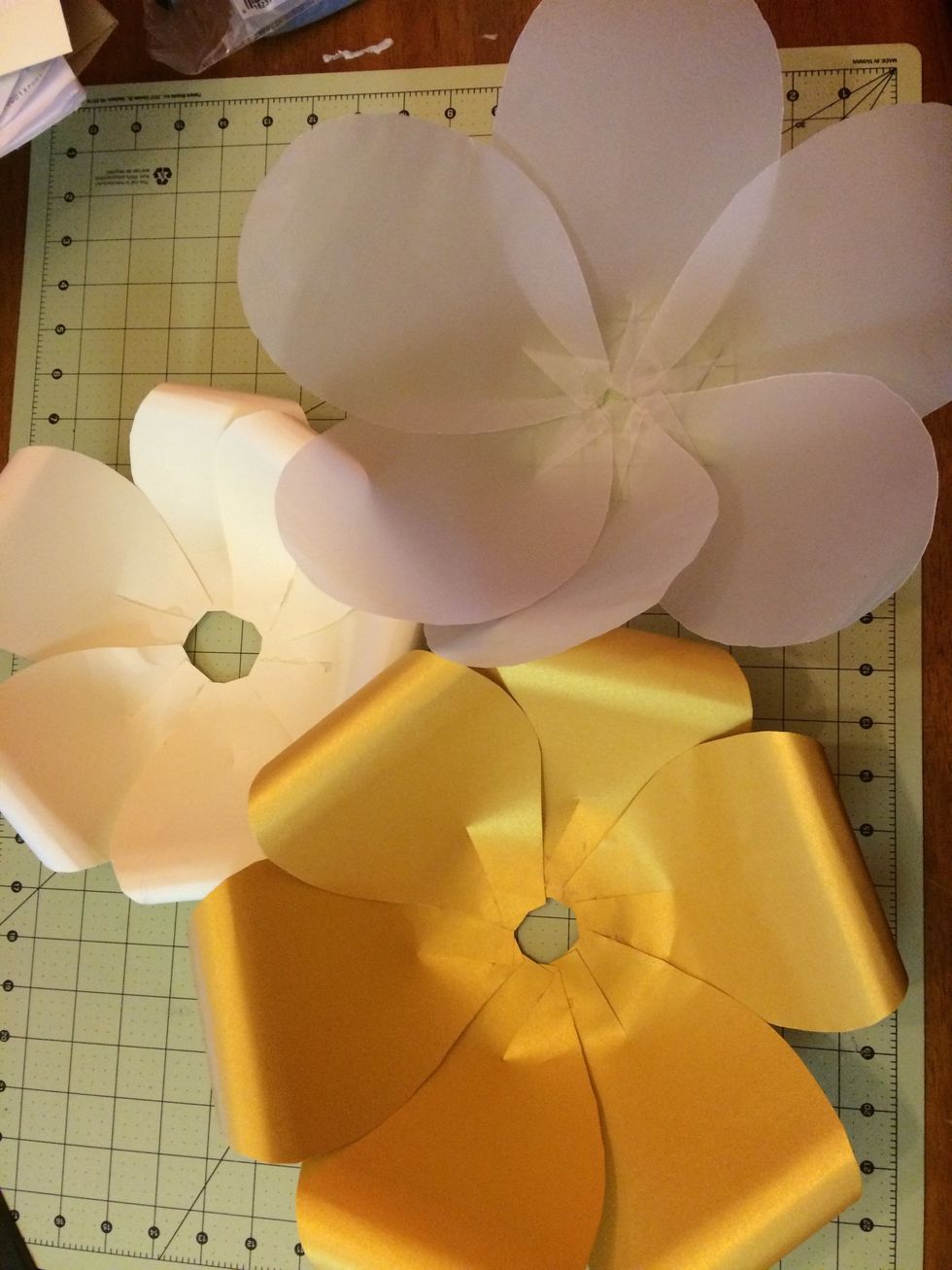 This is what your small, medium, and large petals will look like.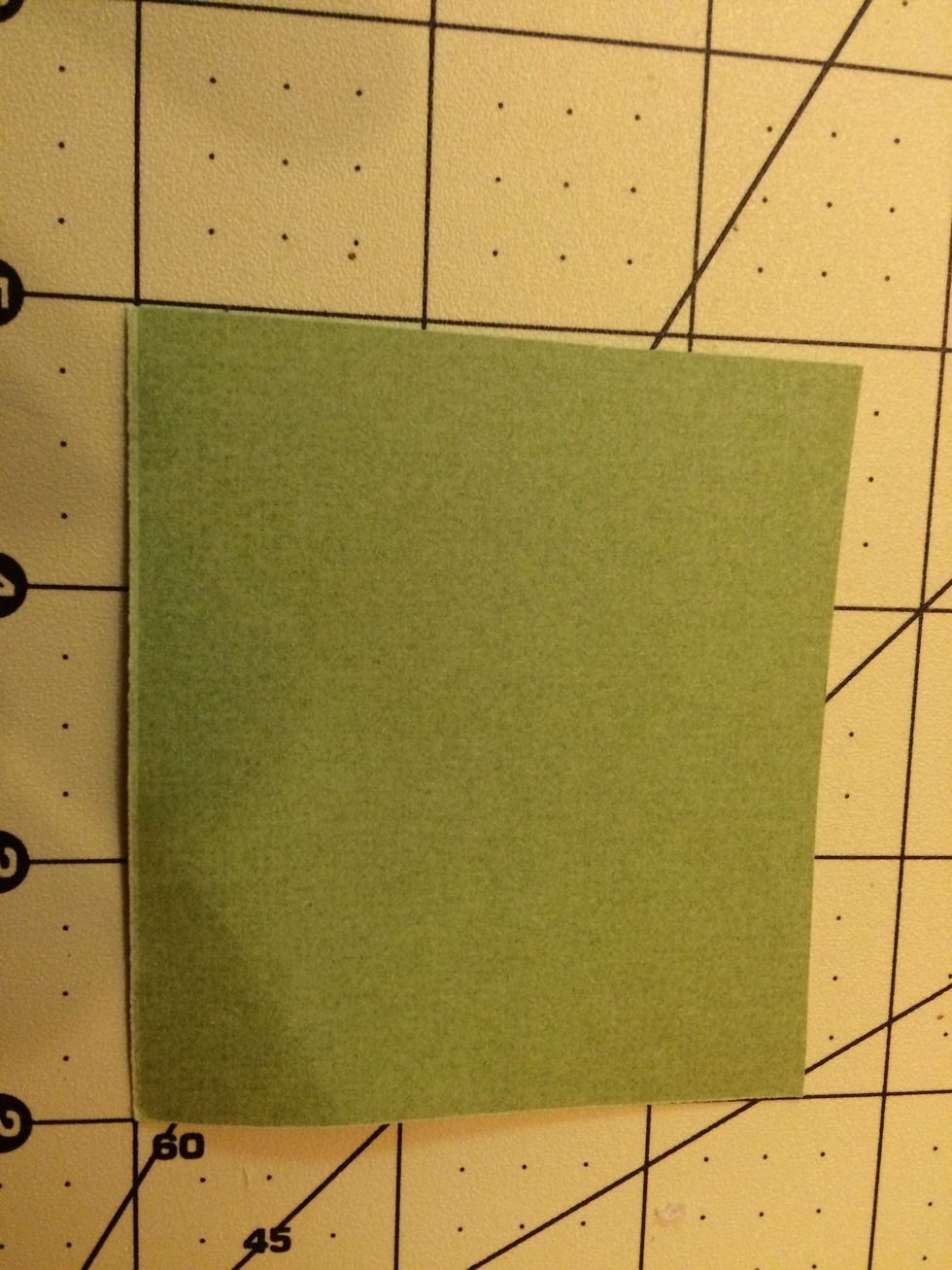 Use a scrap piece of cardstock to make a base for your flower. Hot glue the large petal bowl to the center of the base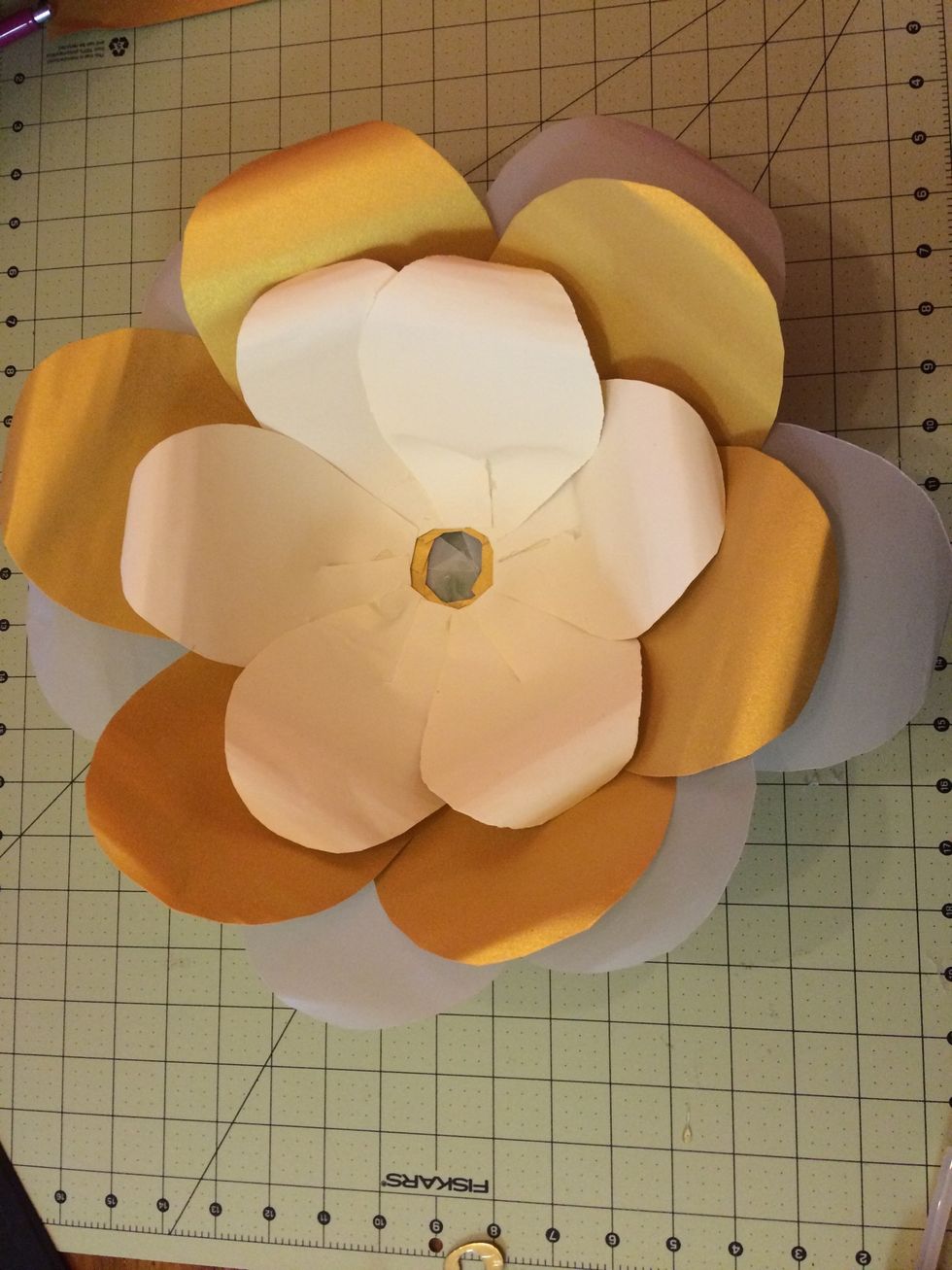 Place hot glue inside of the large petal bowl and insert the medium petal bowl and insert the small bowl the same way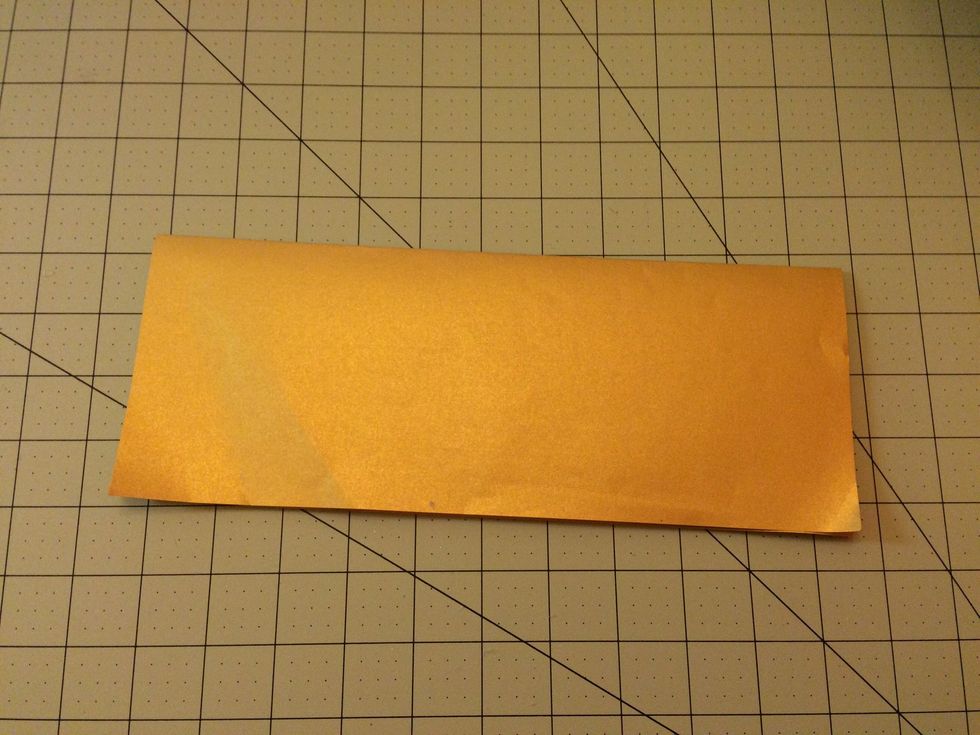 Fold the last sheet of cardstock in half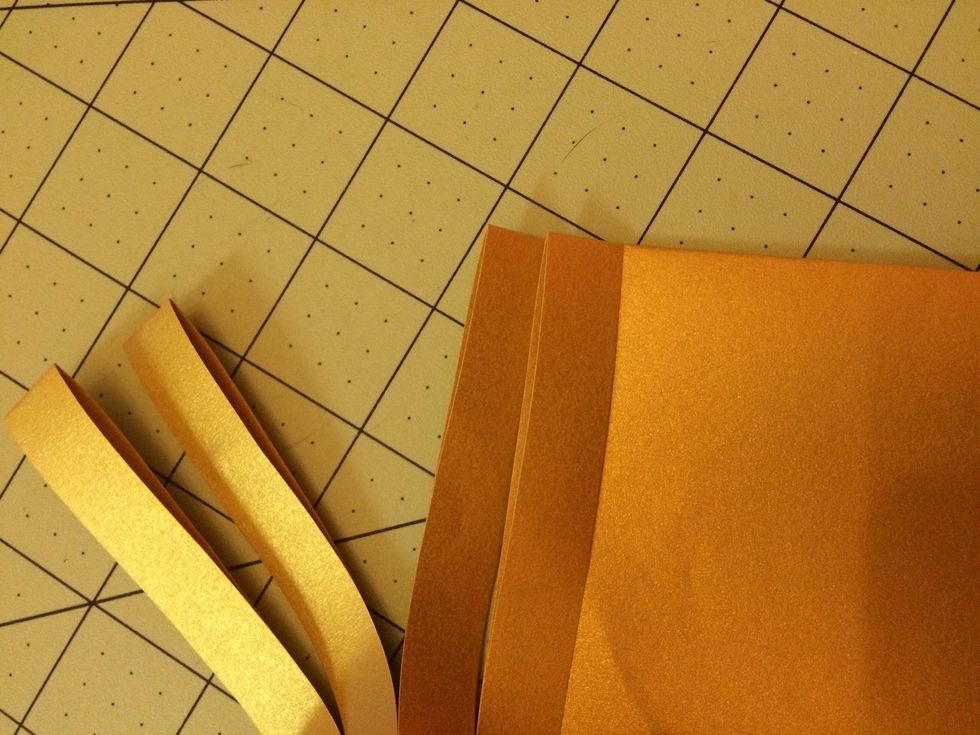 Cut 1/2 in strips until the entire paper is in strips. Do not cut to the very edge. Leave an inch of room after each slit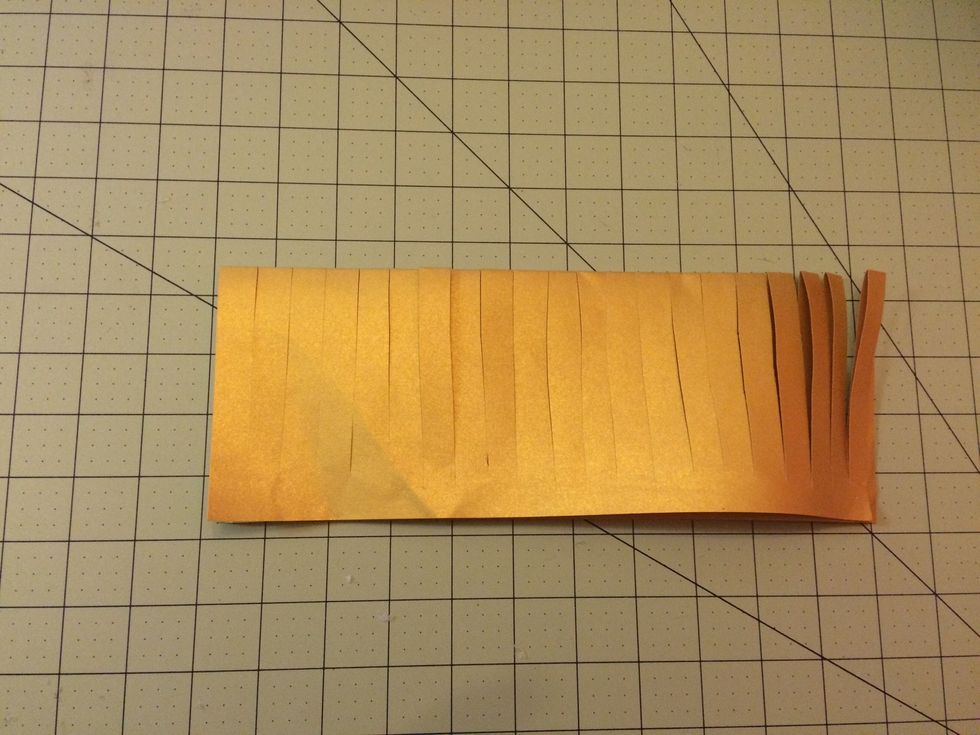 This is what your paper should look like
Using hot glue ever so often to hold your paper in place, roll your paper.
This is the finished look. Hot glue the bottom of your stem and place at the center of the flower bowl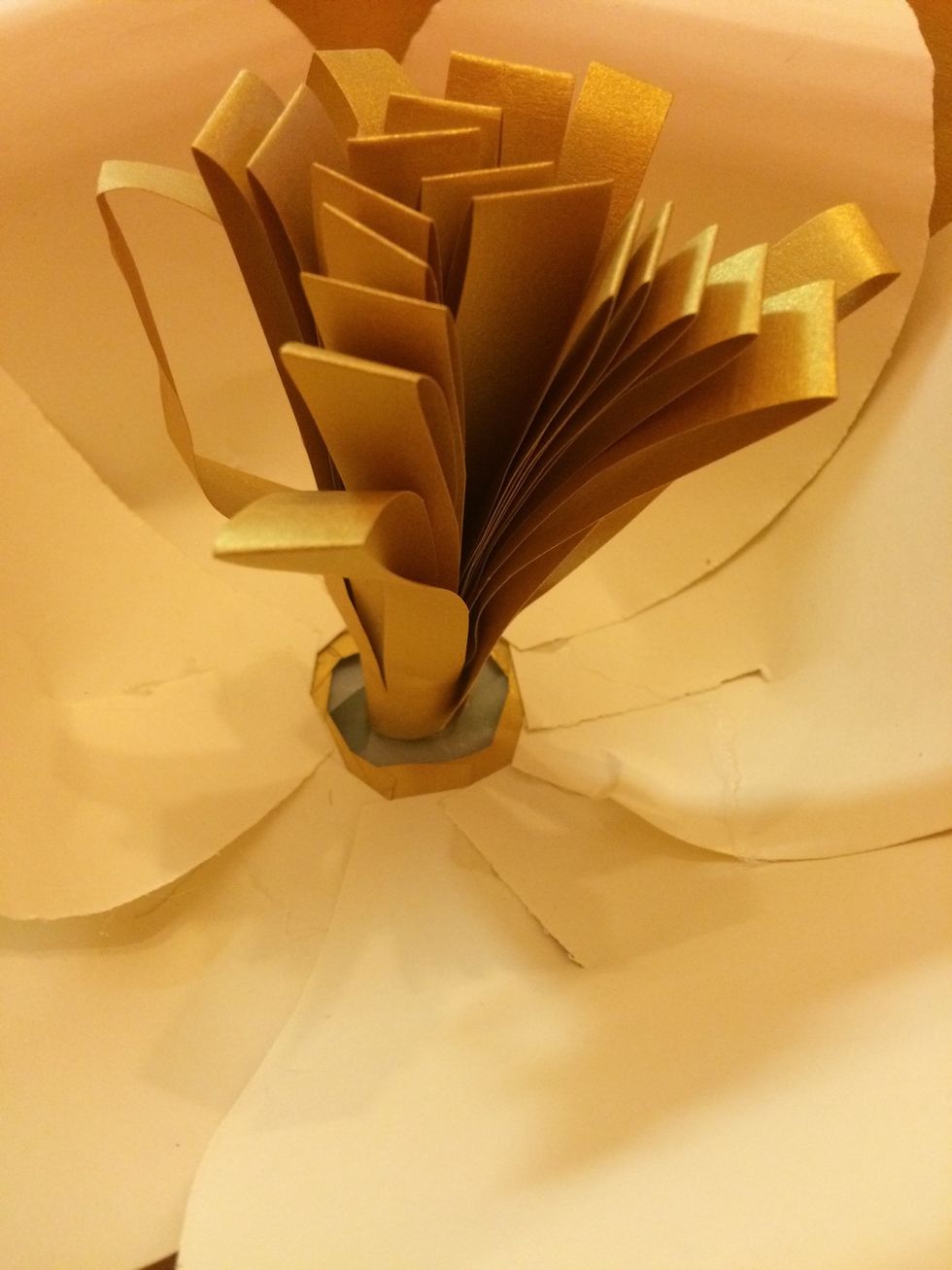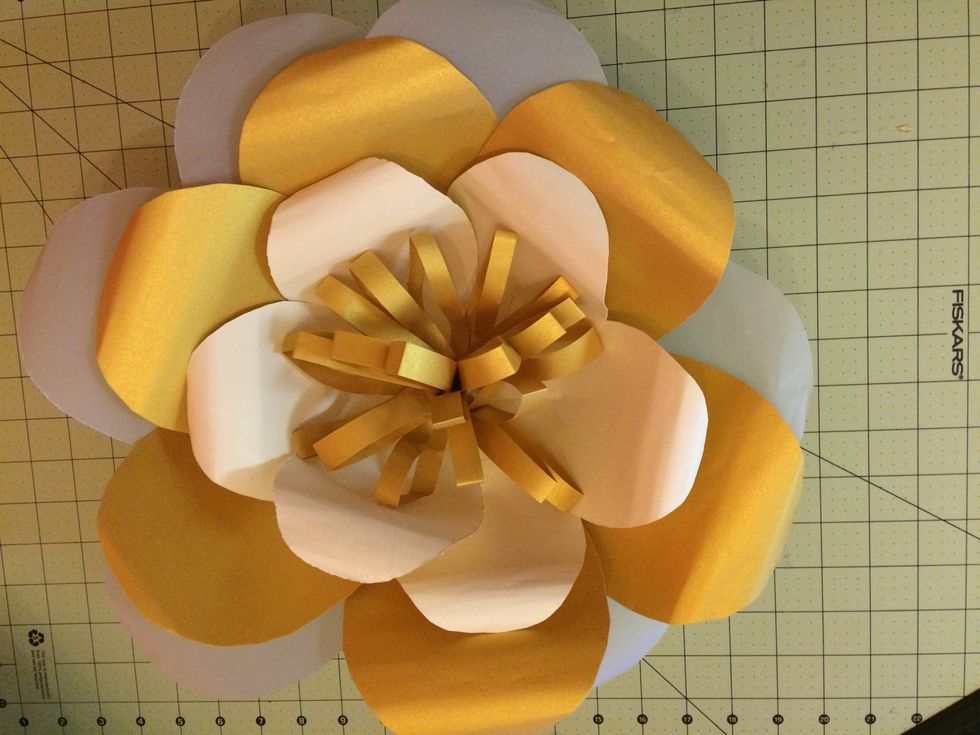 Begin to peel back stems and shape until you reach your desired results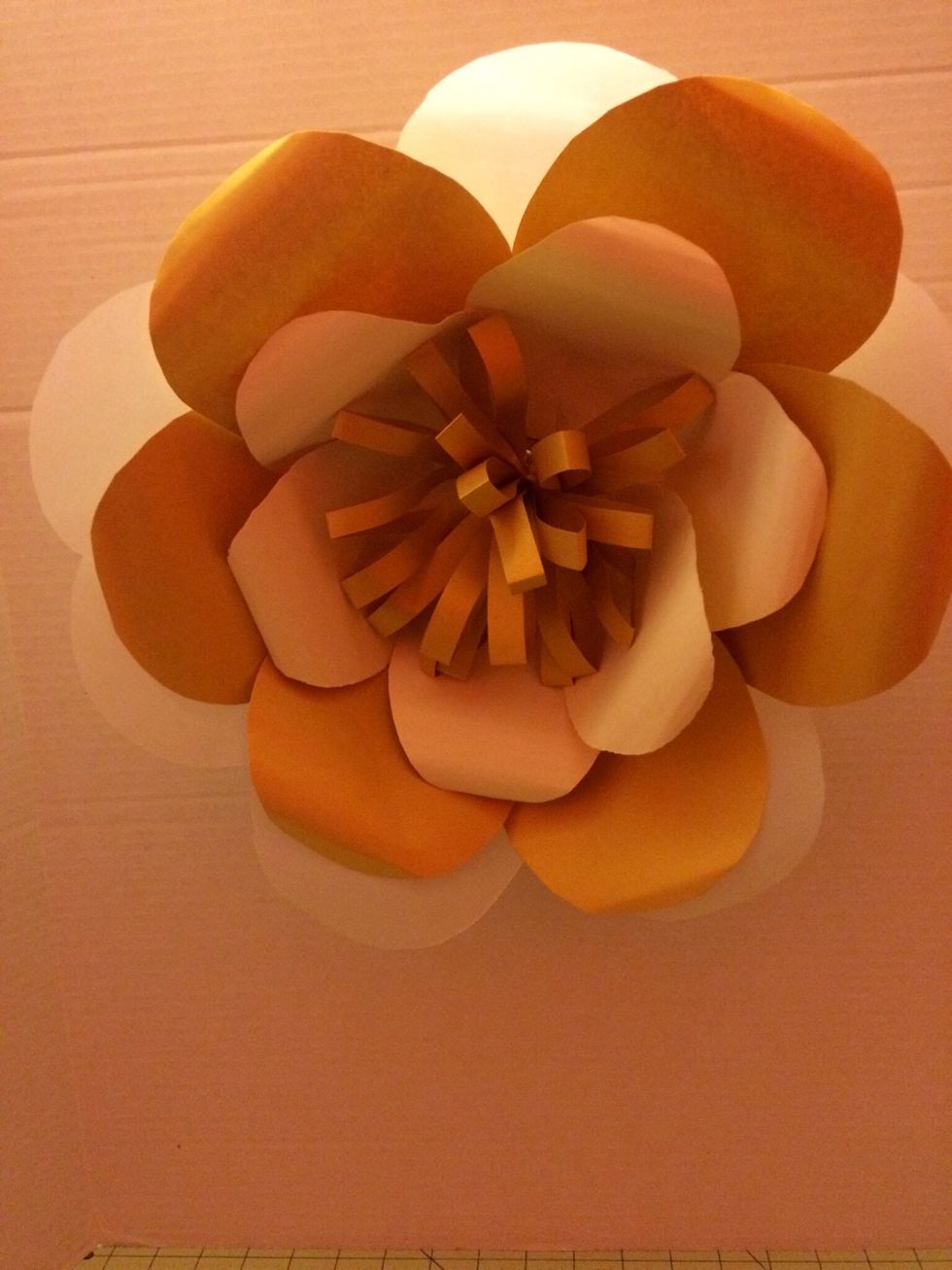 The finished product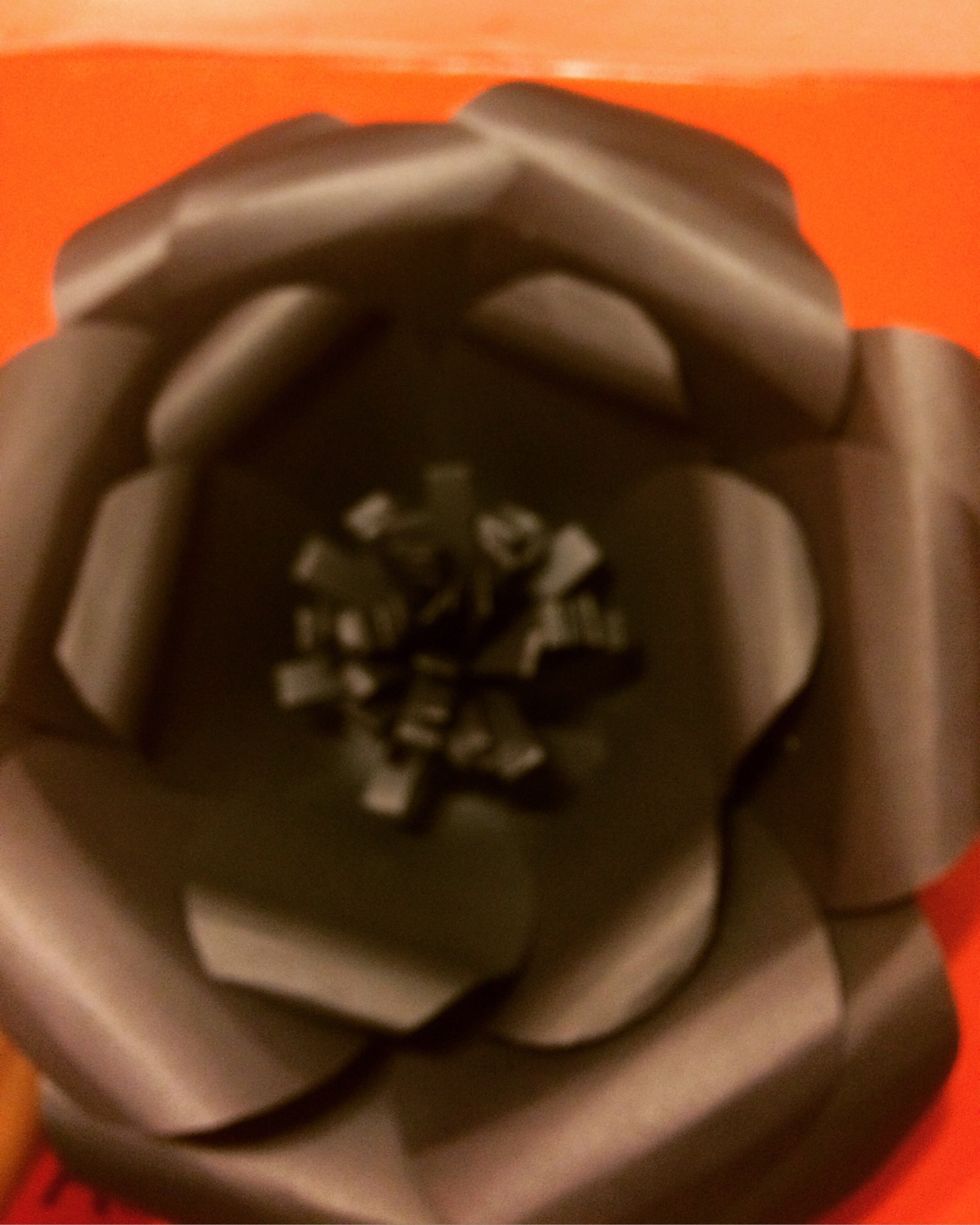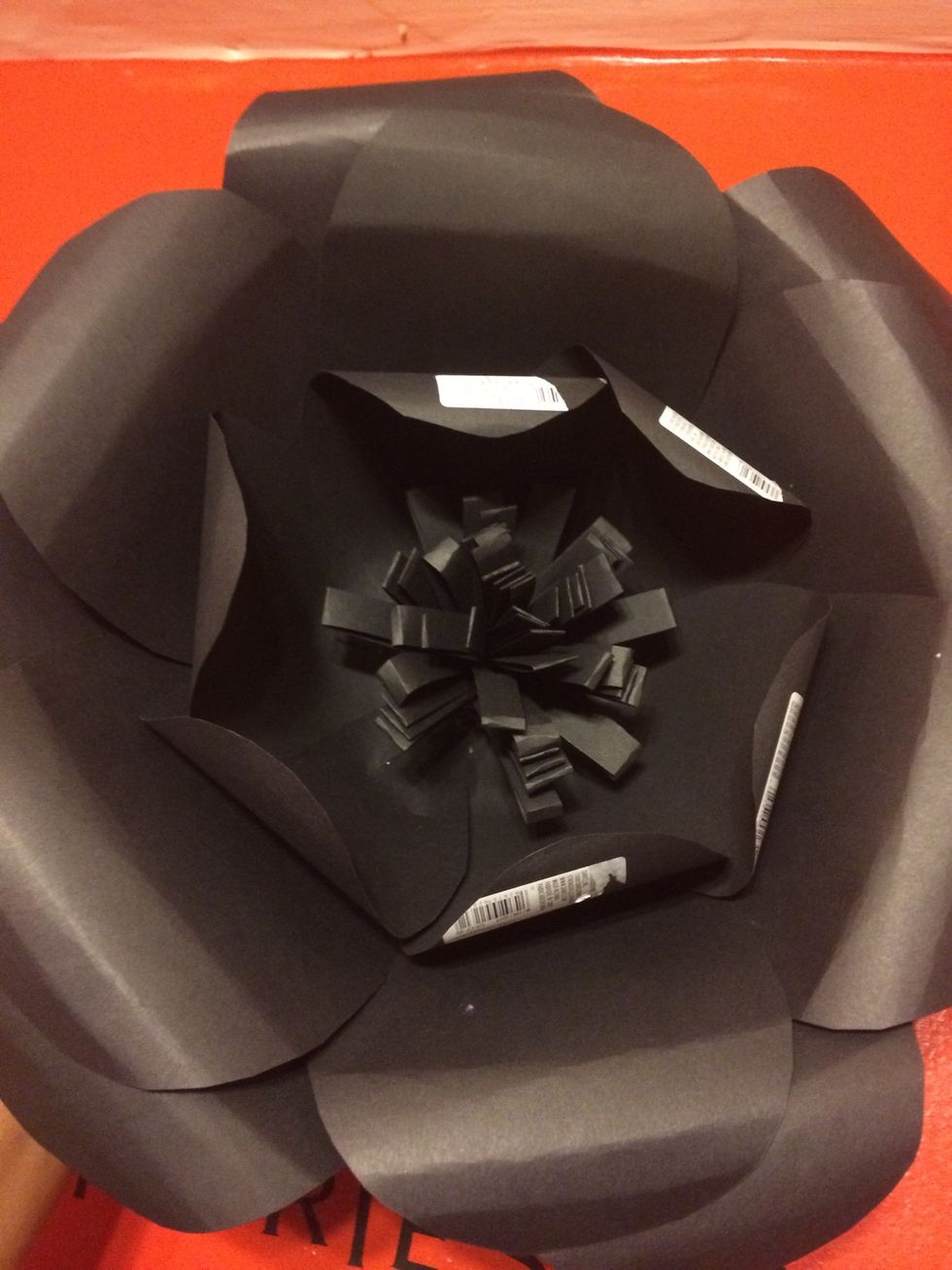 This is an example of the petals being done in the opposite direction
Hot Glue Gun
10.0 Sheets of paper (cardstock)
Sissors
Paper Flower Template
Tape
Scrap piece of cardstock for flower base