Quick AND easy! Delicious AND healthy! This salad can be a side or even a whole meal!
16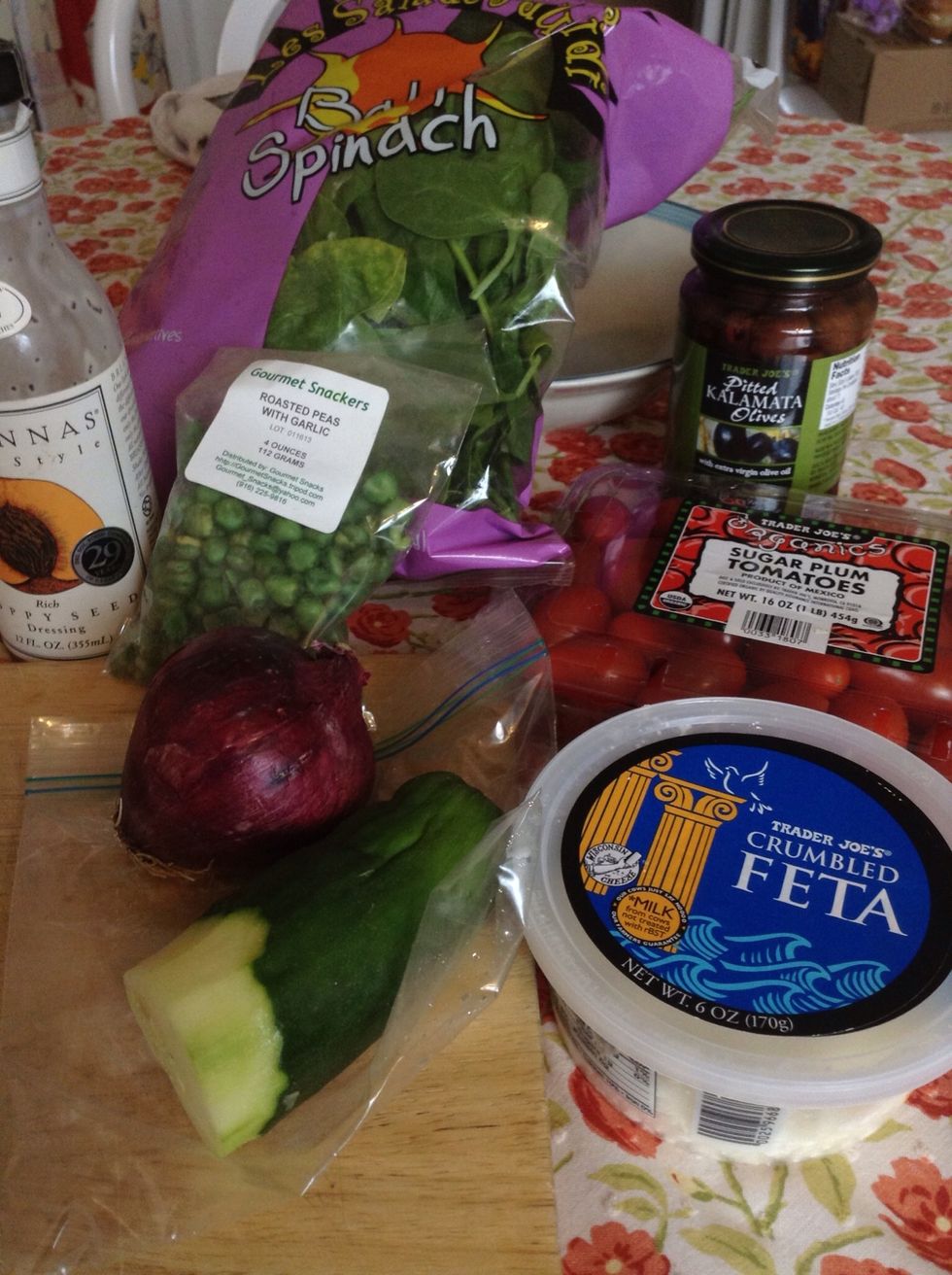 Gather your ingredients.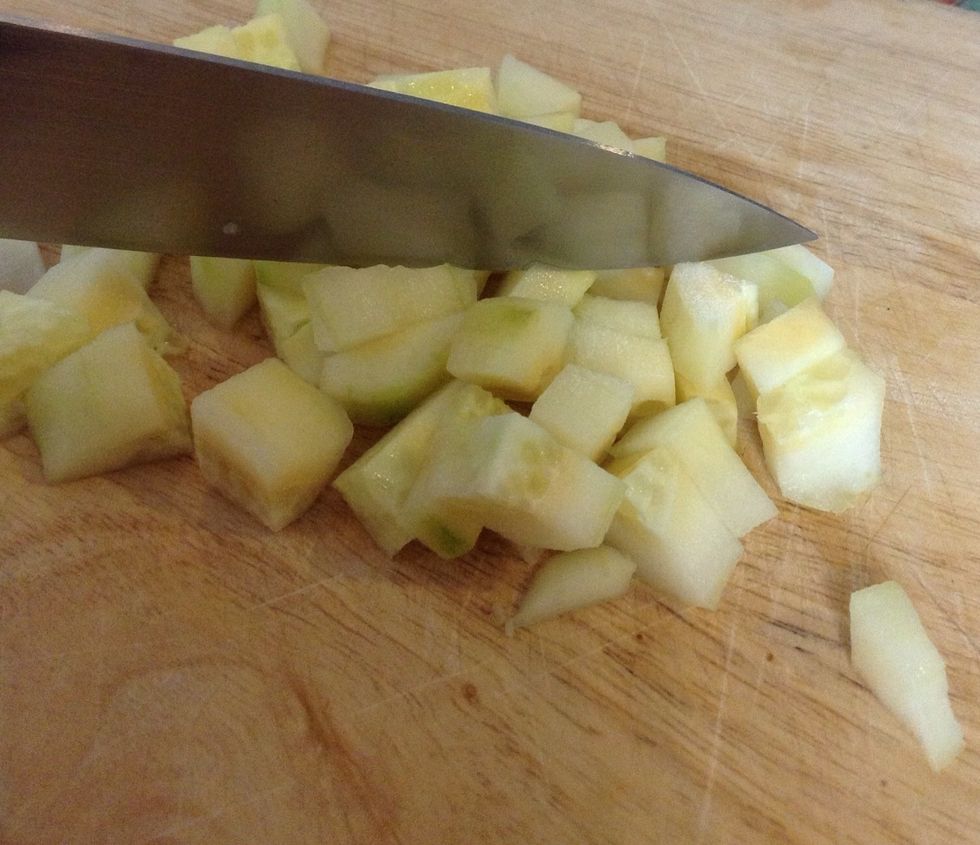 Peel the cucumber and chop into small bite size pieces.
Chop up the red onion...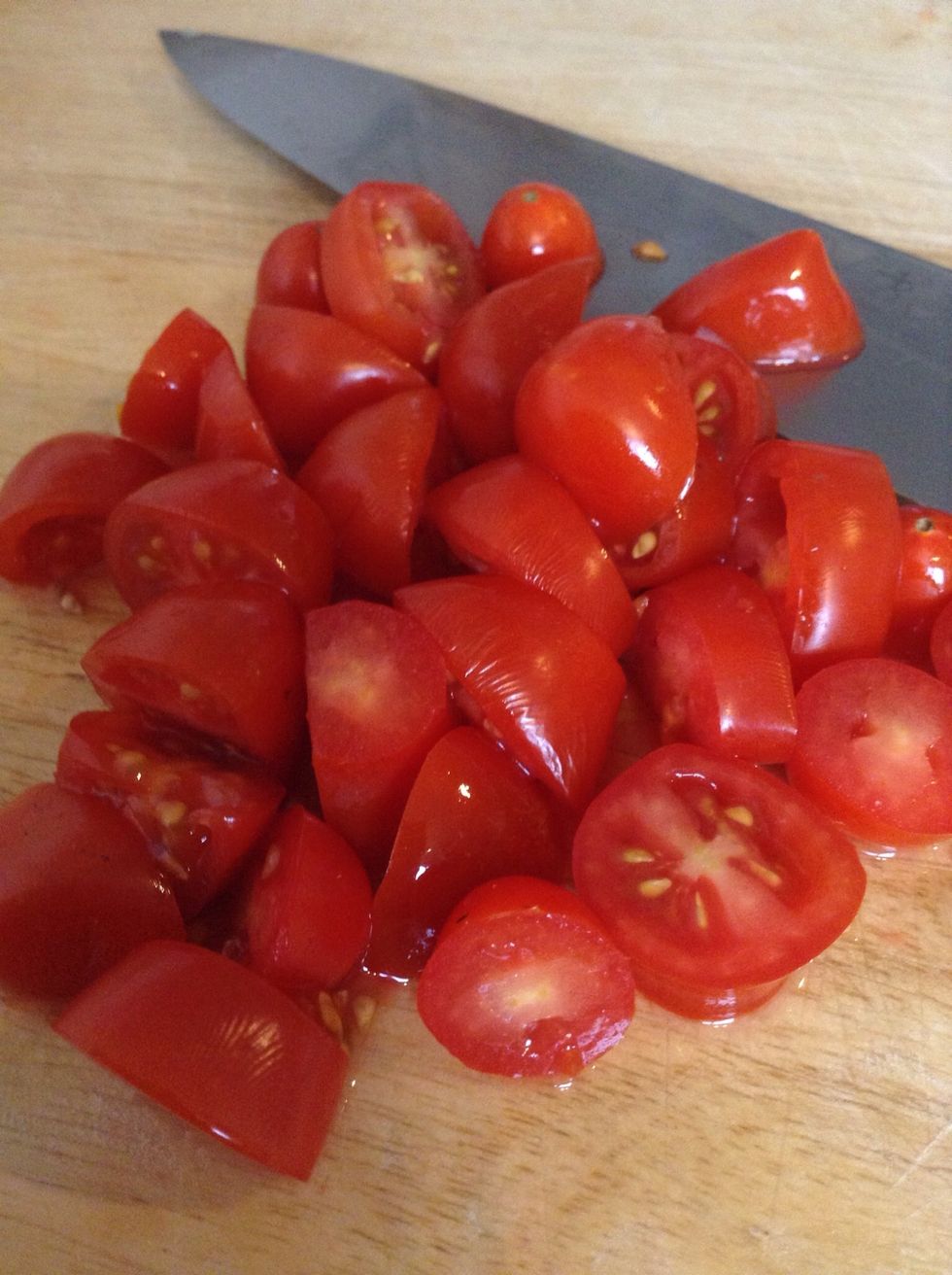 ...and the tomatoes (you can use cherry or big tomatoes - it doesn't matter because they are going to end up bite size anyway😜).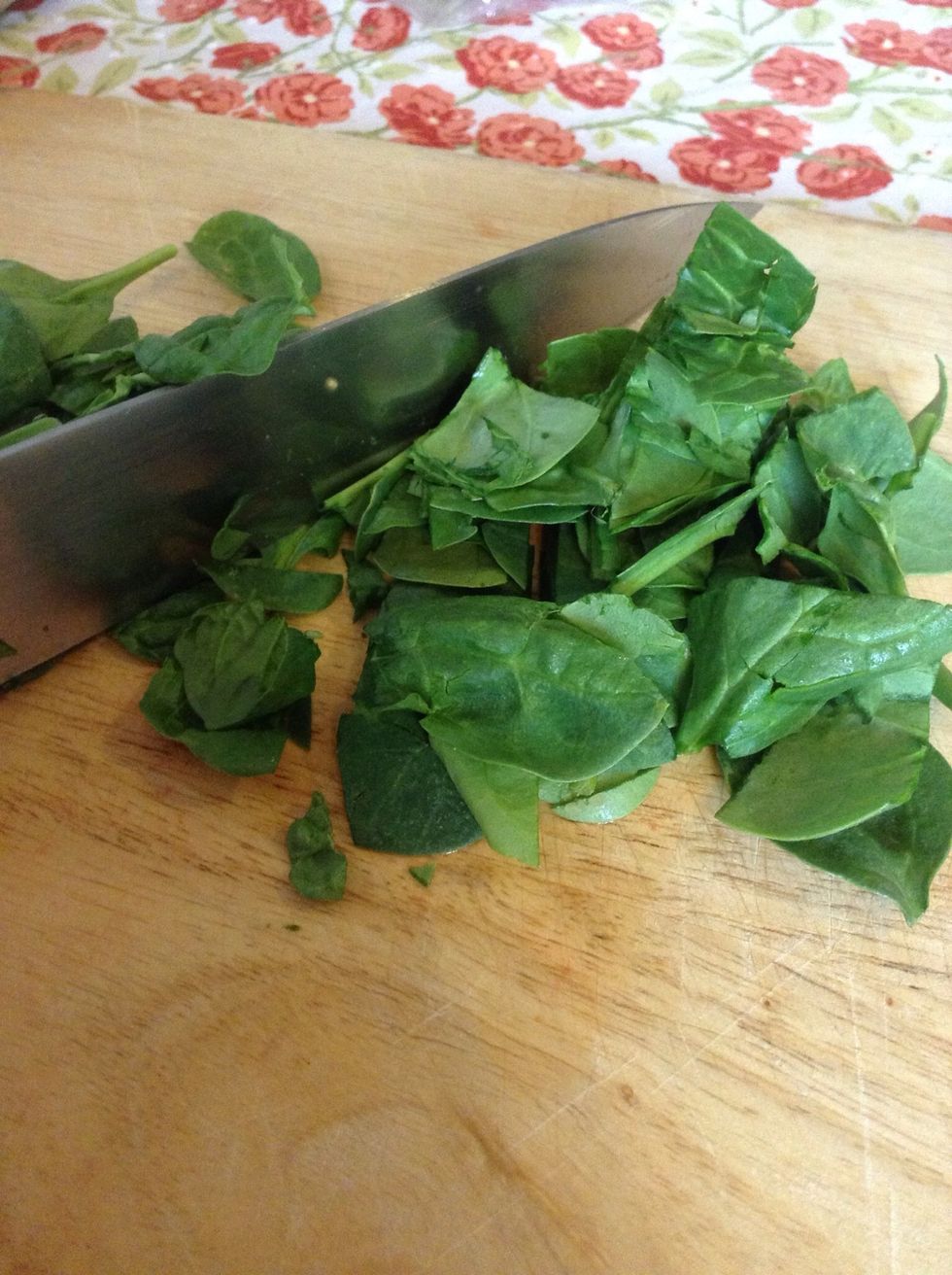 Chop up the spinach...
...and the Kalamata olives.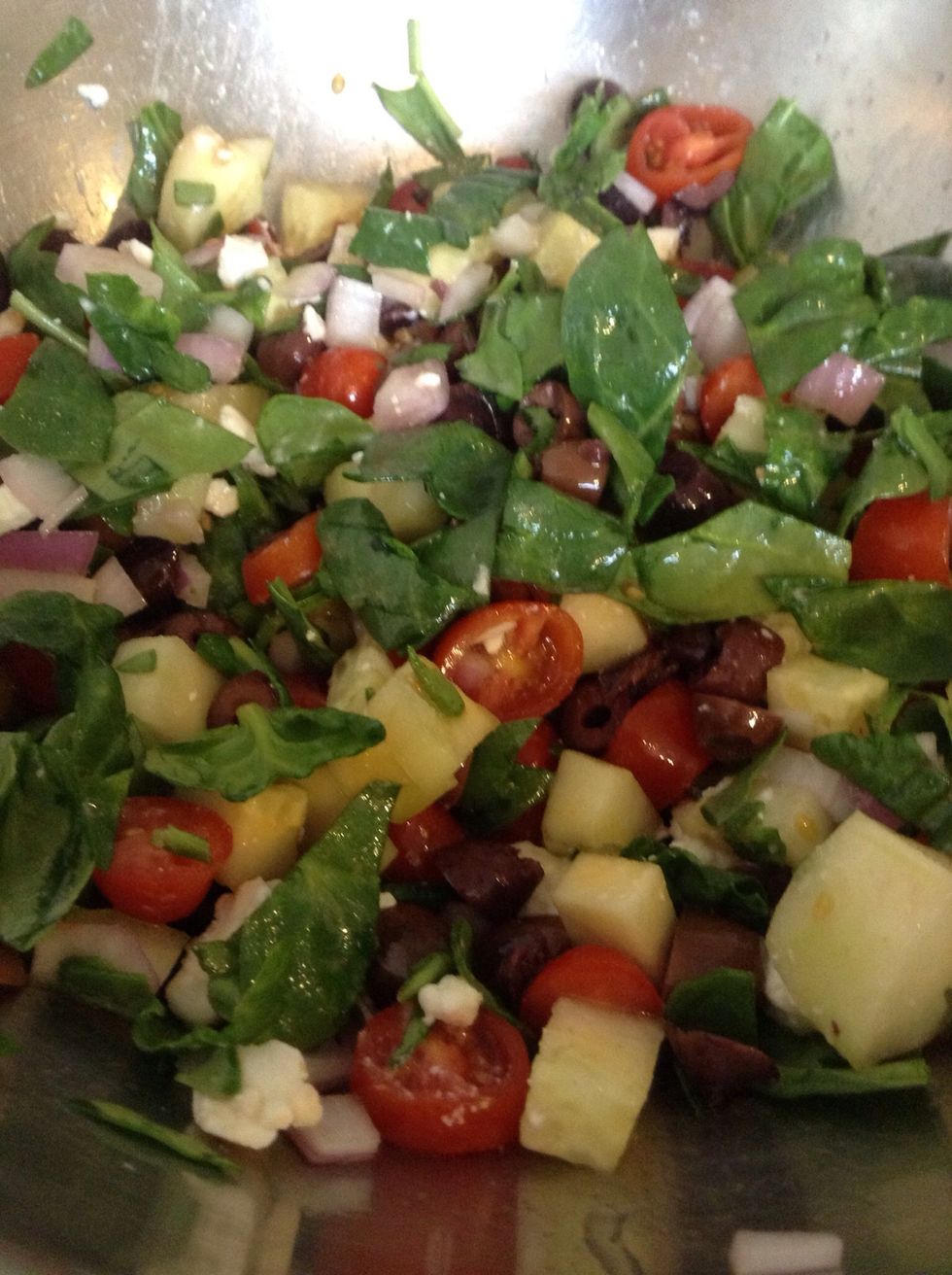 Mix it all together in a bowl.
Add the feta cheese.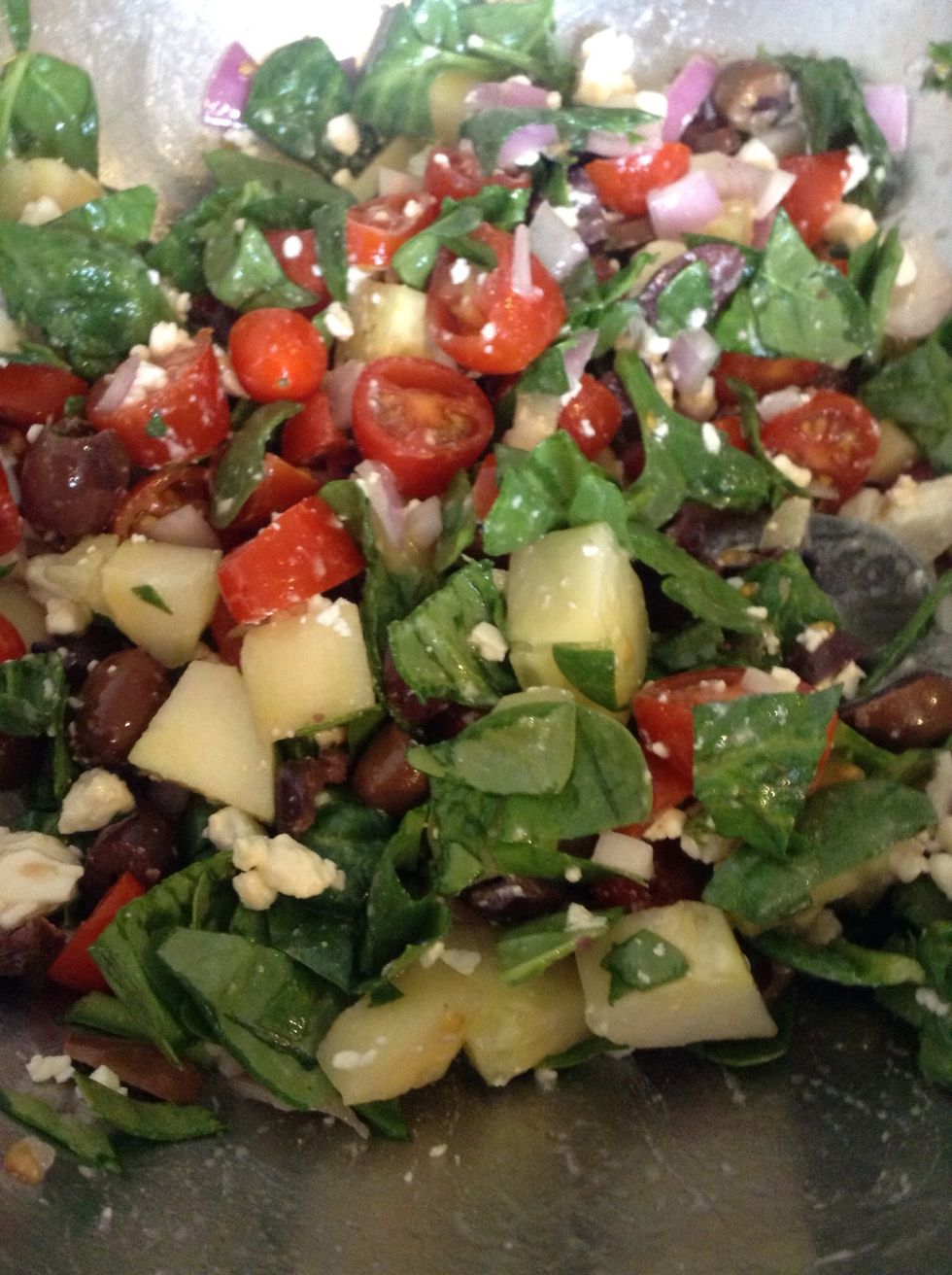 Mix well. See?! So colorful and yummy looking!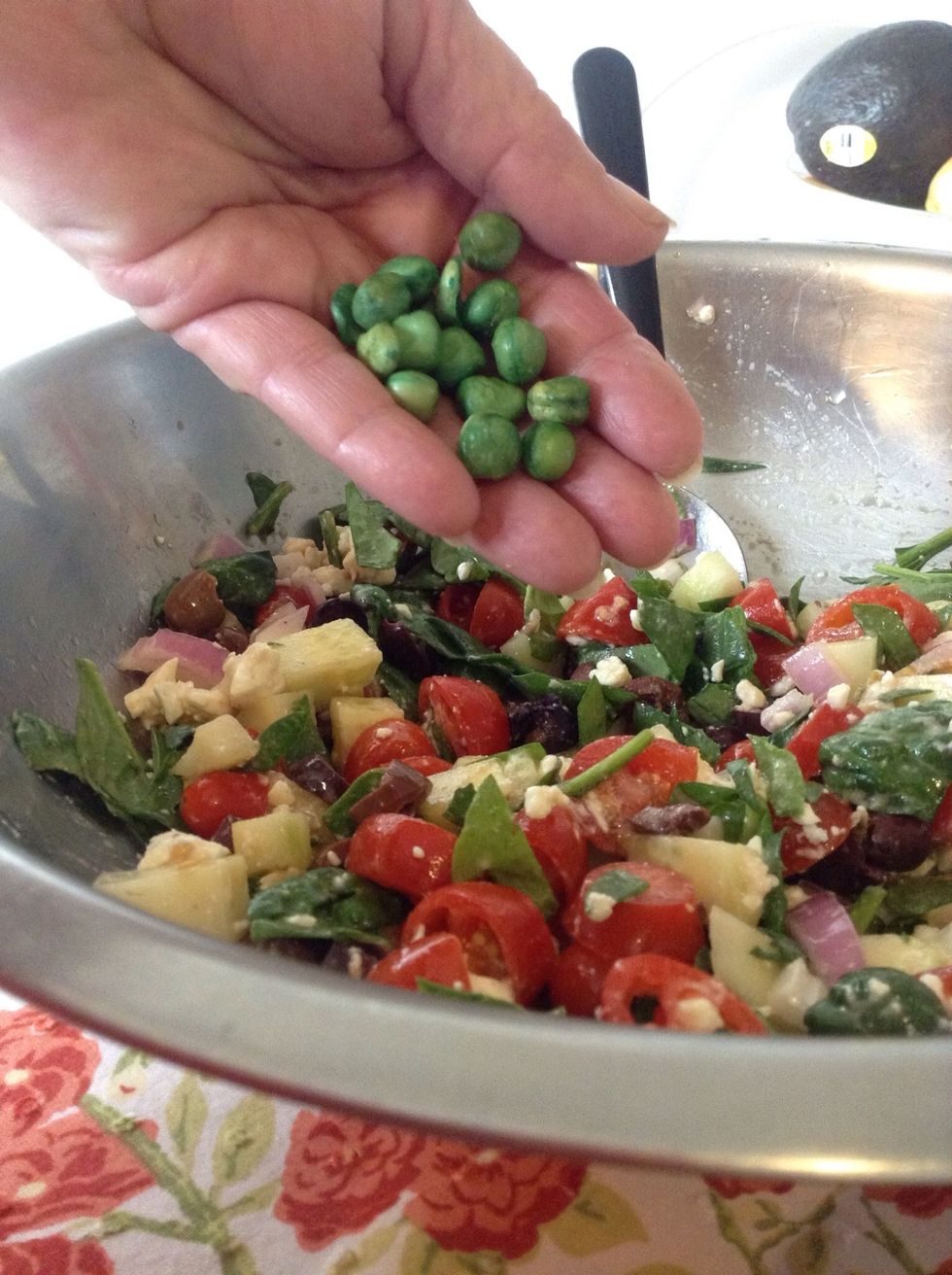 Now add what I call the "crunch factor." I'm using dried roasted peas. But you can also use nuts or seeds...anything that will add crunch to your salad.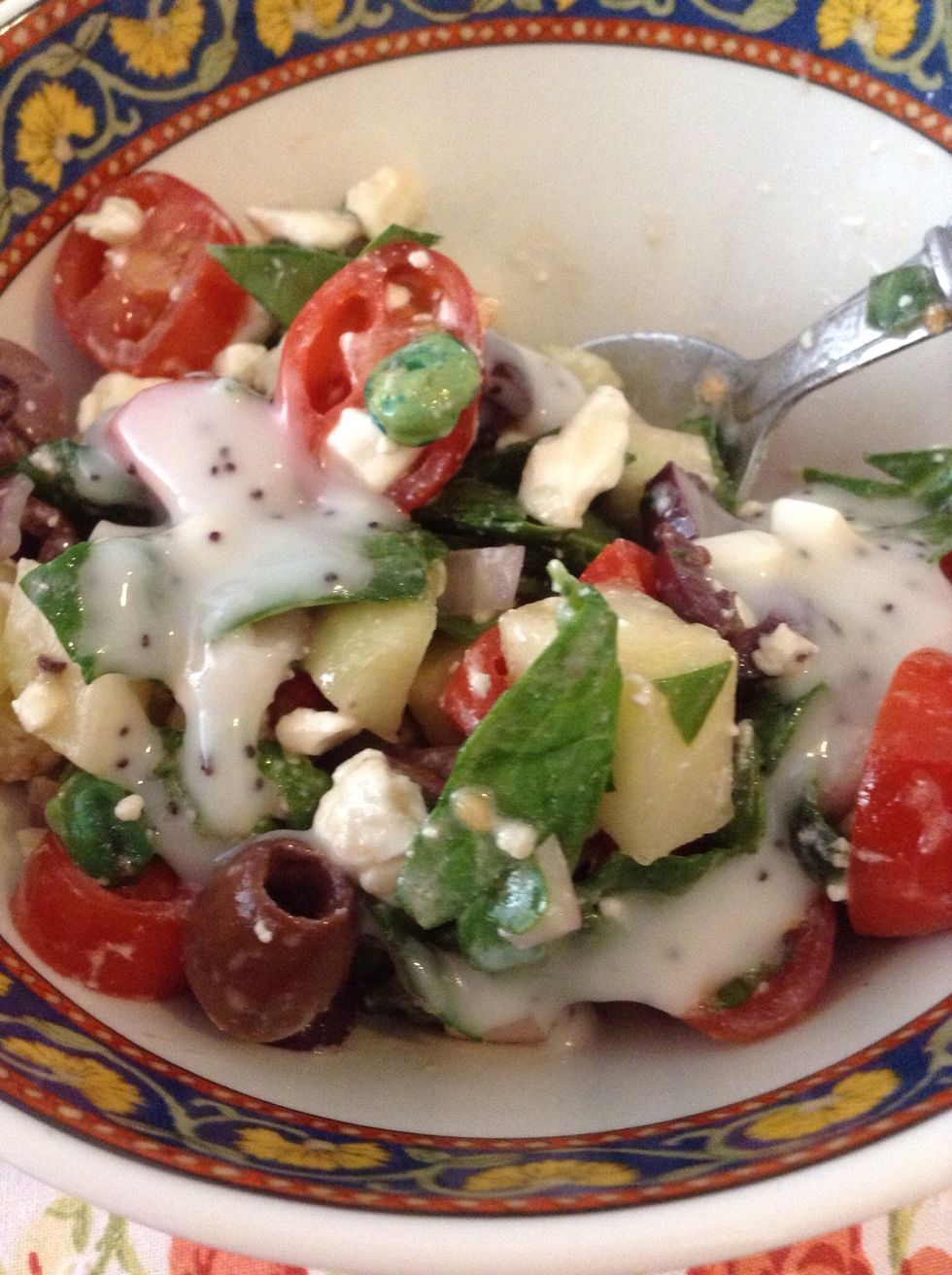 Last but not least, stir in the poppy seed dressing. If you don't have access to that any creamy style dressing can serve as a substitute (though it won't be as flavorful!).
And there you have it, my take on a Mediterranean chopped salad. So easy to make and so delicious. Oh, and did I say healthy too?! Enjoy!
Cucumber
Tomato
Red Onion
Spinach
Kalamata olives
Dry roasted peas
Feta Cheese
Poppy seed dressing
Felicia Gustin
I love to create! All kinds of things. Food, crafts, jewelry, art, photos, theater, events, history, social justice. My proudest creation is my daughter!