How to make a mediterranean black-eyed pea salad for bbq
Most people eat these hot, but this cold recipe is a great twist that is perfect for BBQs, picnics, or any event you need to bring some food to. I used dried peas but you can used canned if easier.
51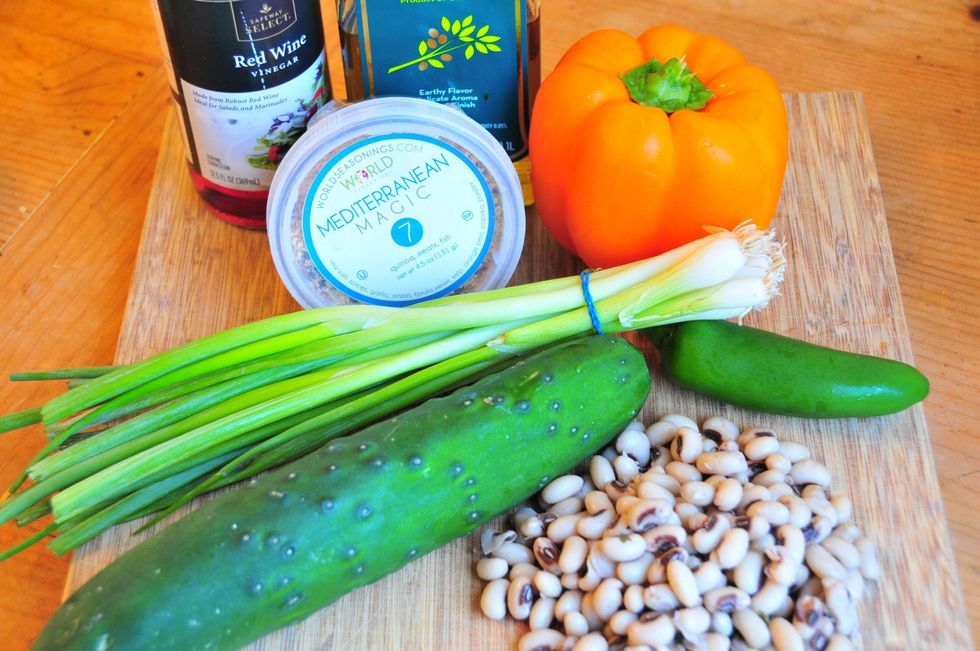 This is as easy as it gets for cooking. A few simple ingredients, a little time to prepare the peas, and the awesome flavors of orange, thyme, cumin, fenugreek and more in #7 Mediterranean Magic.
I use dried peas so I can flavor them when they are cooked and the texture is better, more firm. If you use canned, try to find them with low-sodium. You will need 2-3 cans - but dried are better.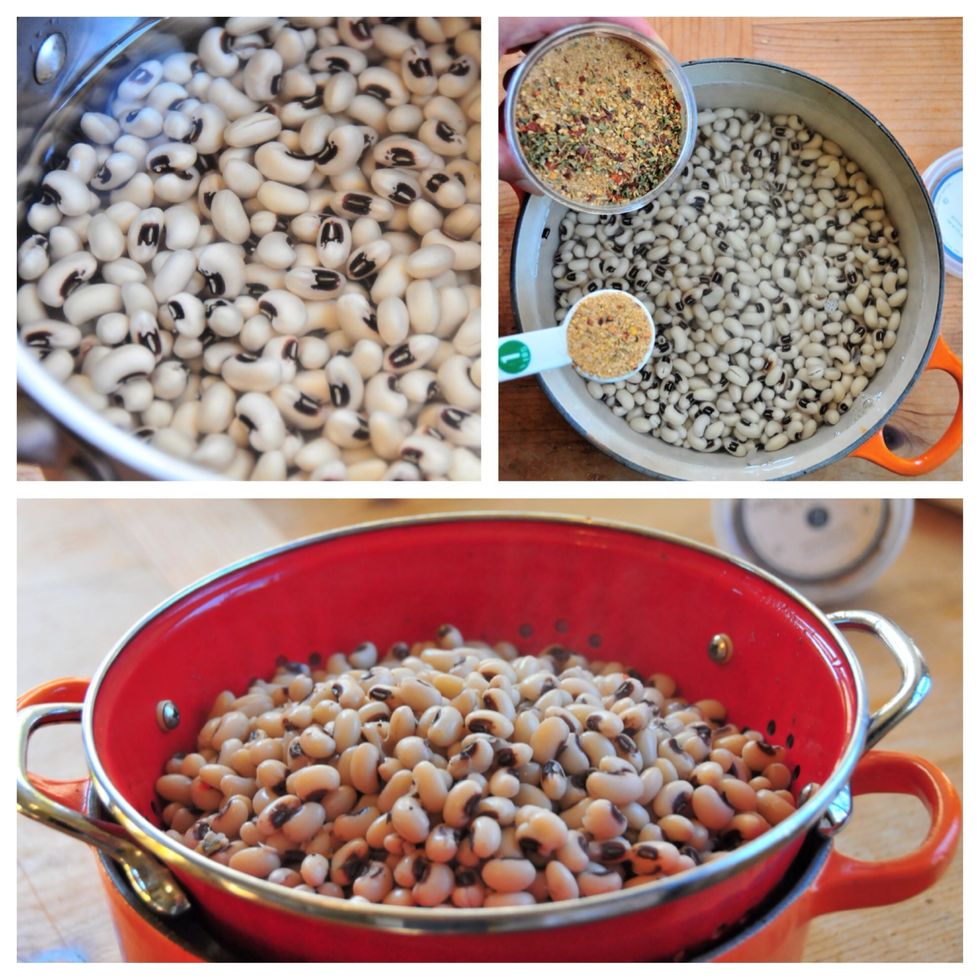 Soak the peas overnight. They plump up so use plenty of water in a large bowl. Strain the following day, add them to a medium sauce pan, fill with enough water to cover them. Add 1 Tbsp seasoning.
Bring the pot to a boil then reduce the heat to medium. Cook for about 45 minutes, or until they are tender. Don't cook them to mush. Stir occasionally. Strain, then let them cool.
Peel the cucumber then cut in half. Grab a small spoon and scrape the seeds out - discard the seeds. Slice each half into sticks like above, then dice about the same size as the peas.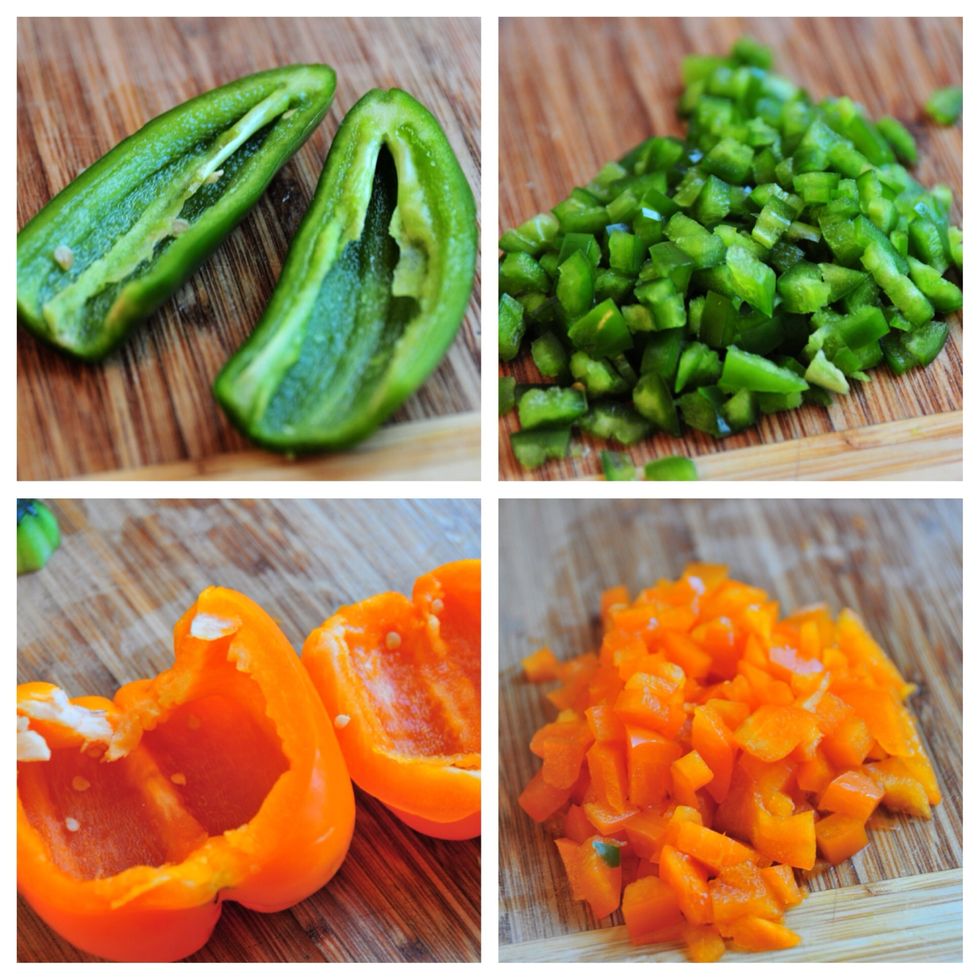 Do the same with the jalapeño and the bell pepper. Again, try to cut the bell peppers about the same size as the peas - makes each bite taste better. I like to keep ingredients uniform.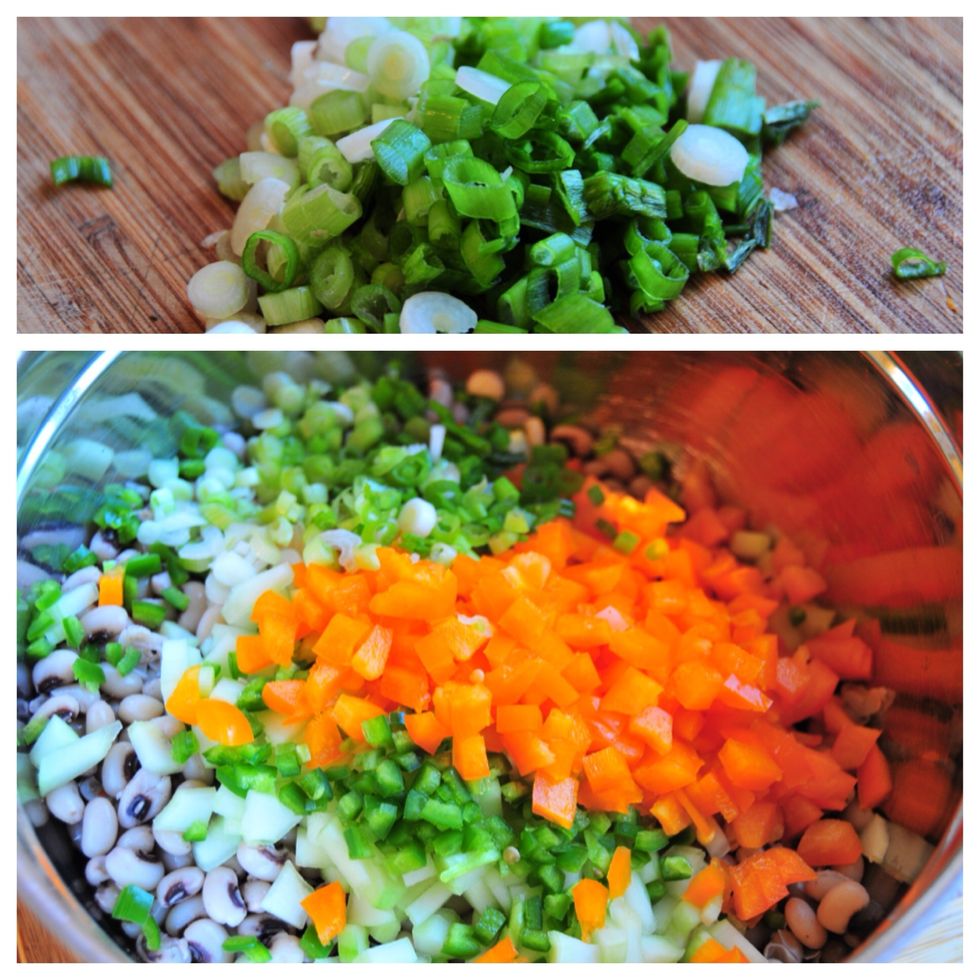 Chop the green onion then mix all ingredients in a bowl. Add the last tablespoon of the seasoning. Give it a taste. Add a pinch if needed, but not too much - the flavors will release after chilling.
Chill for a few hours if you can wait. The flavors really release once it's chilled for a while. Great as a side dish with BBQ chicken! Go to www.worldseasonings.com for more recipes.
2.0Tbsp #7 Mediterranean Magic
1.0 Bag dried black-eyed peas
1.0 Orange bell-pepper, diced
4.0 Green onion, diced
1.0 Jalapeno
1.0 Cucumber, seeded and diced small
6.0Tbsp Olive oil
3.0Tbsp Red wine vinegar
1.0 Lemon, juiced
World Seasonings
World Seasonings offers 9 amazing gluten free, kosher and all-natural seasoning blends that will make breakfast, lunch and dinner extraordinary.
San Diego, CA - everywhere