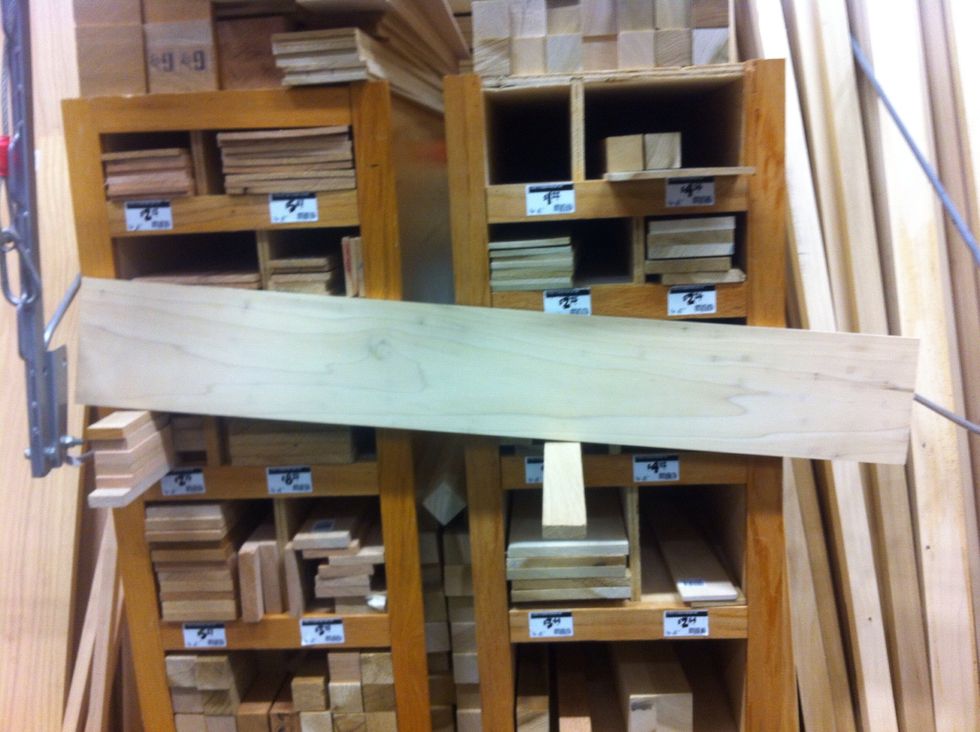 I purchased a piece of long wood (preference on the type of wood depends on you) and got it cut down to 35". Home Depot has a section for planks of various types of wood in various lengths. Price: $6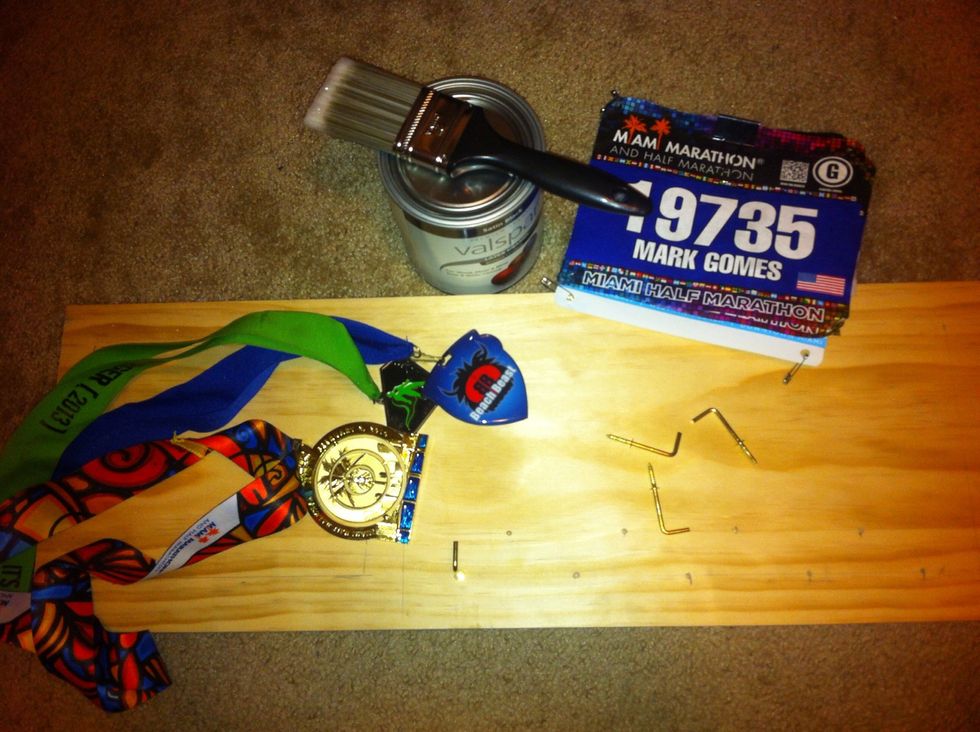 Laid out all my supplies (not pictured: the drill)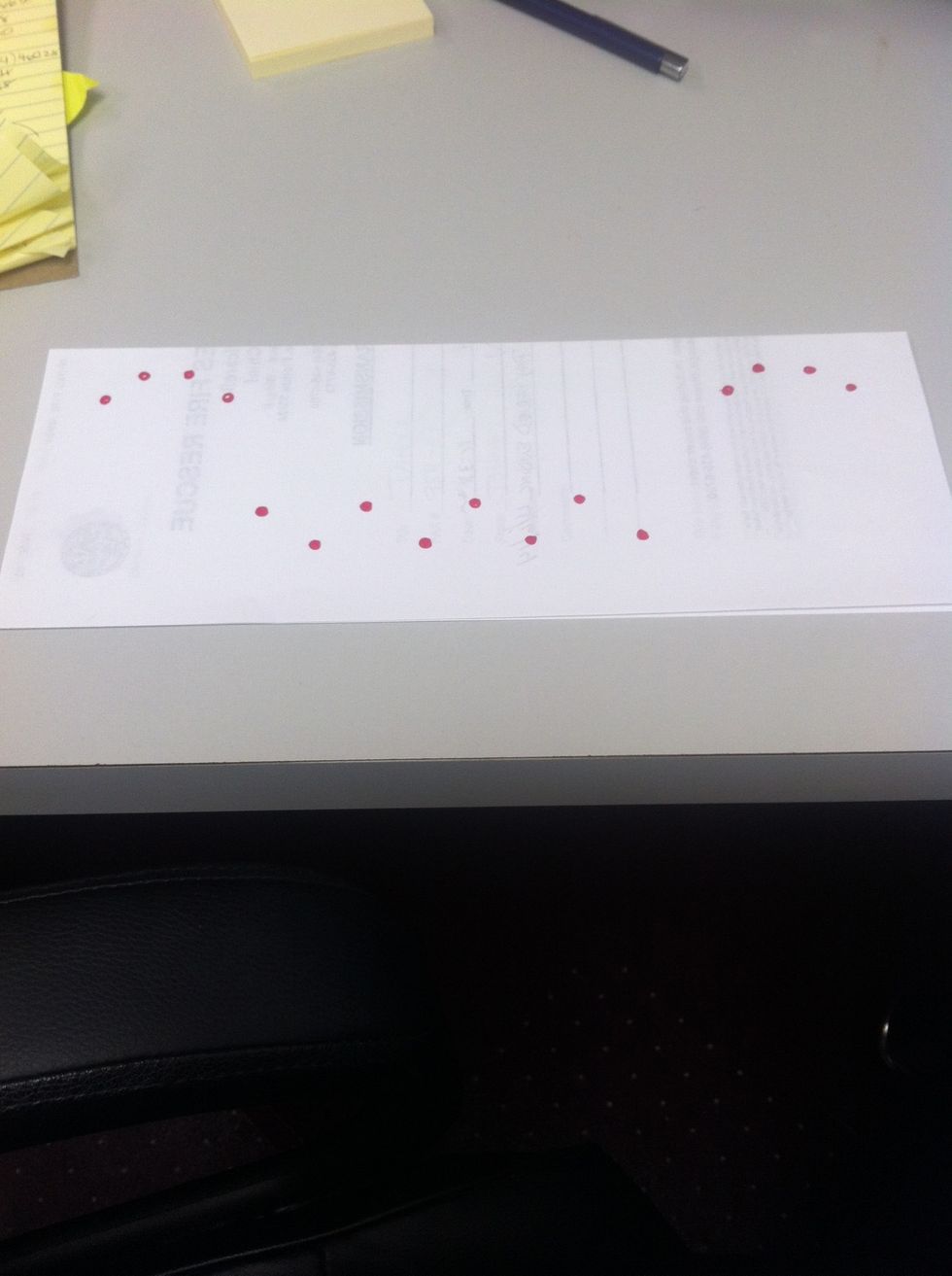 This is a my sketch of where I would be drilling the holes on the wooden board. Top holes to hang the bibs and bottom holes to hang the medals.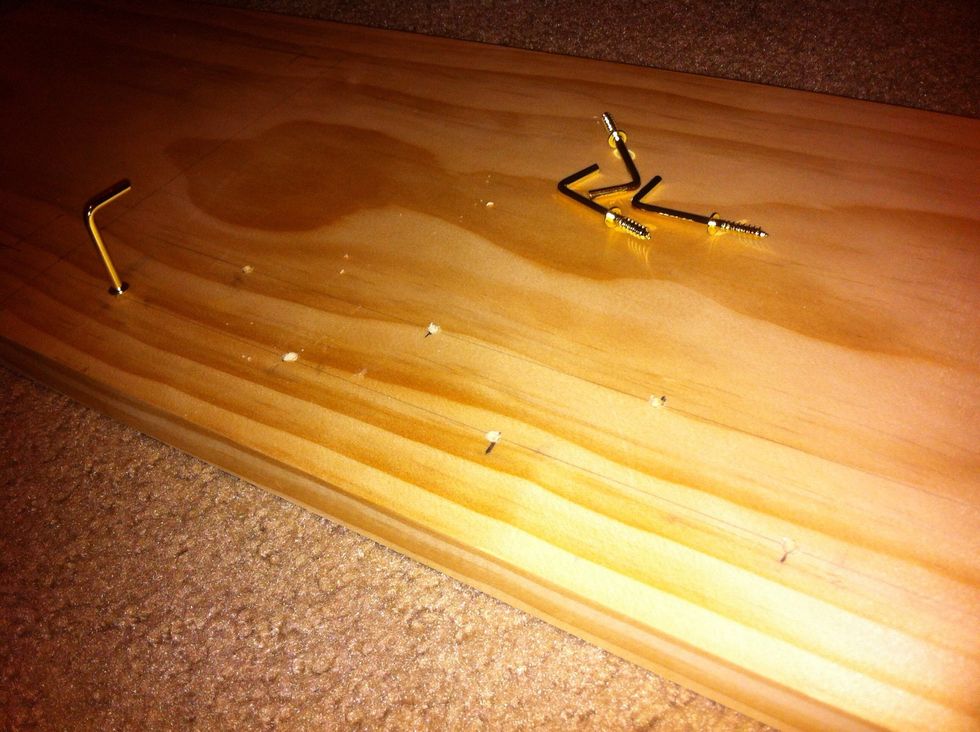 Make sure you choose the correct drill bit size. A size smaller than the screw works best. Drill away. Make sure not to go through too far otherwise it'll go straight through the entire piece of wood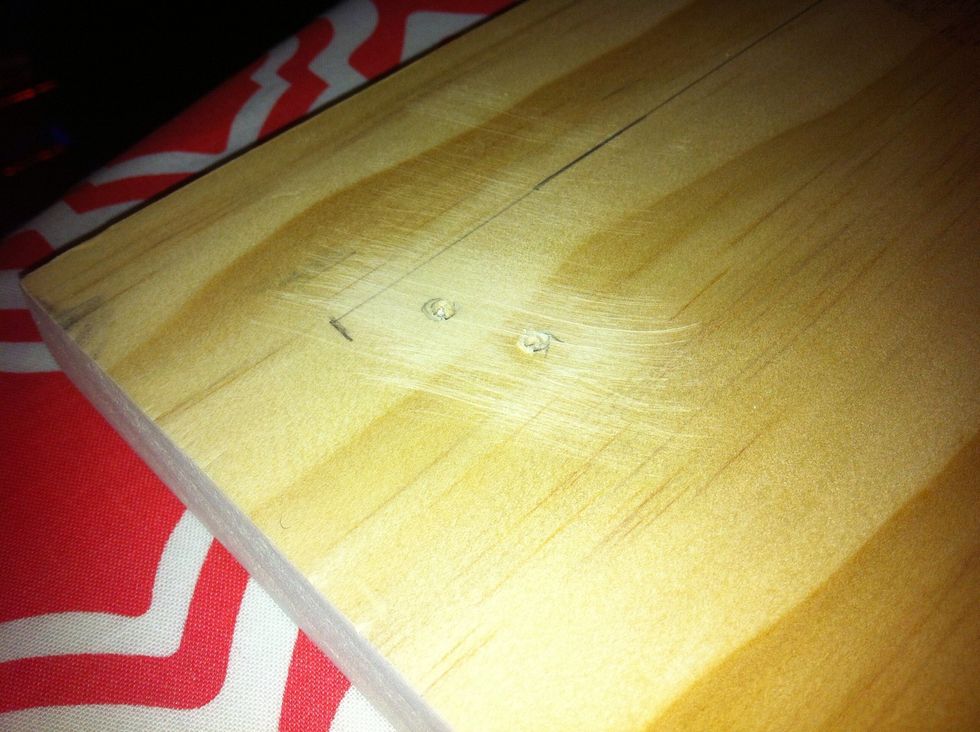 I sanded down the holes and sides of the wood that may have wood fibers sticking out. This ensures a smooth surface when painting.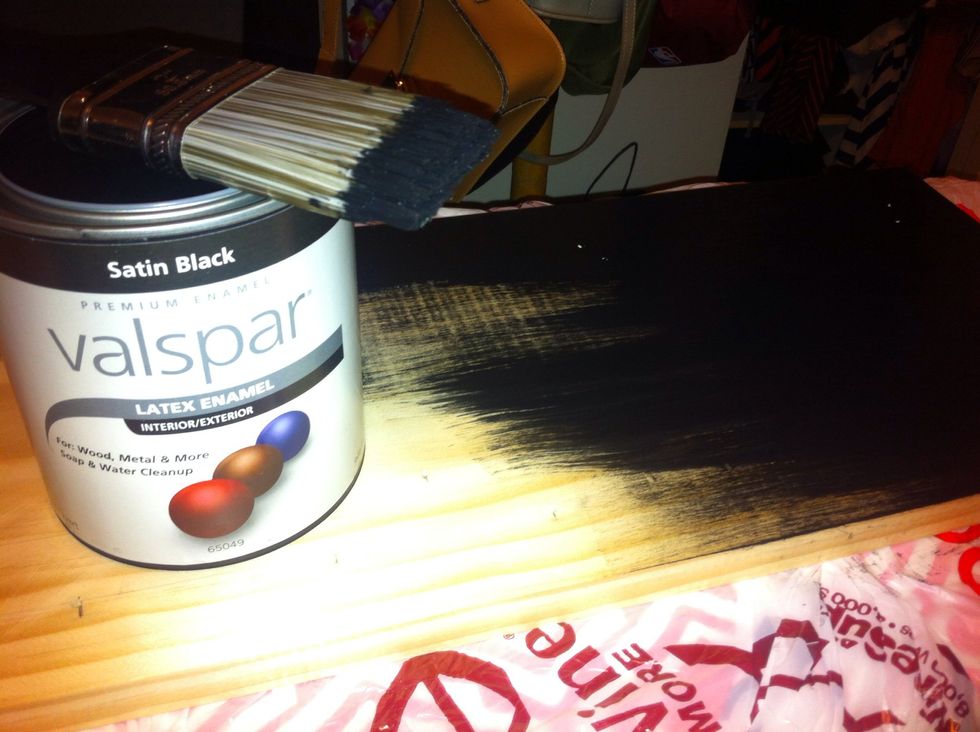 Apply 1-2 coats. I used Valspar: Latex Enamel in Satin Black (employee recommendation)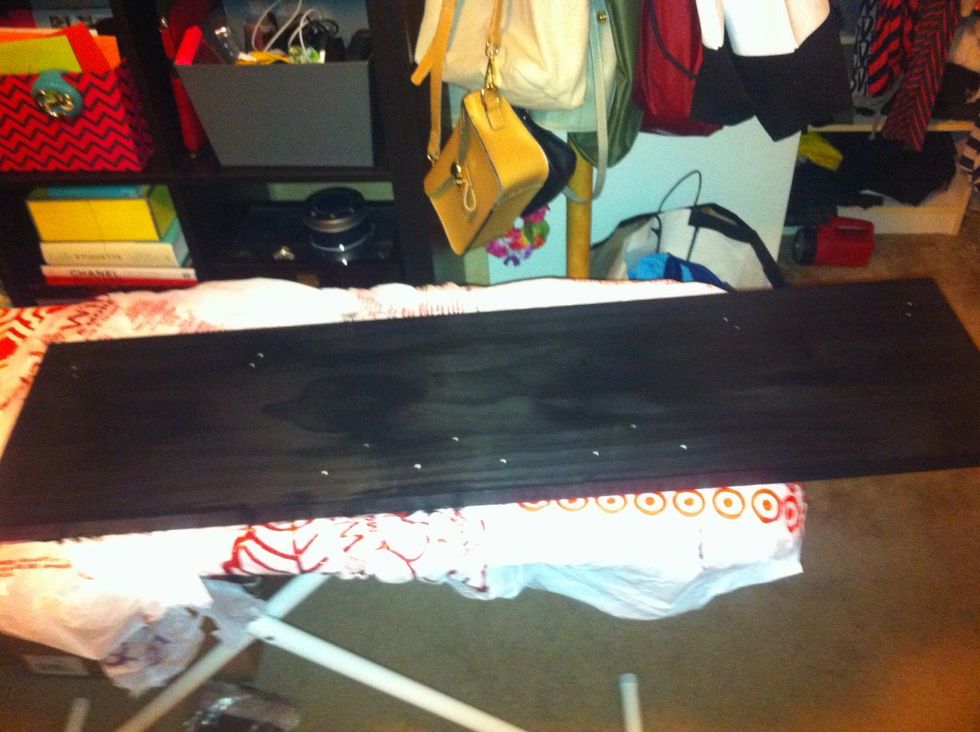 Perfect pitch black!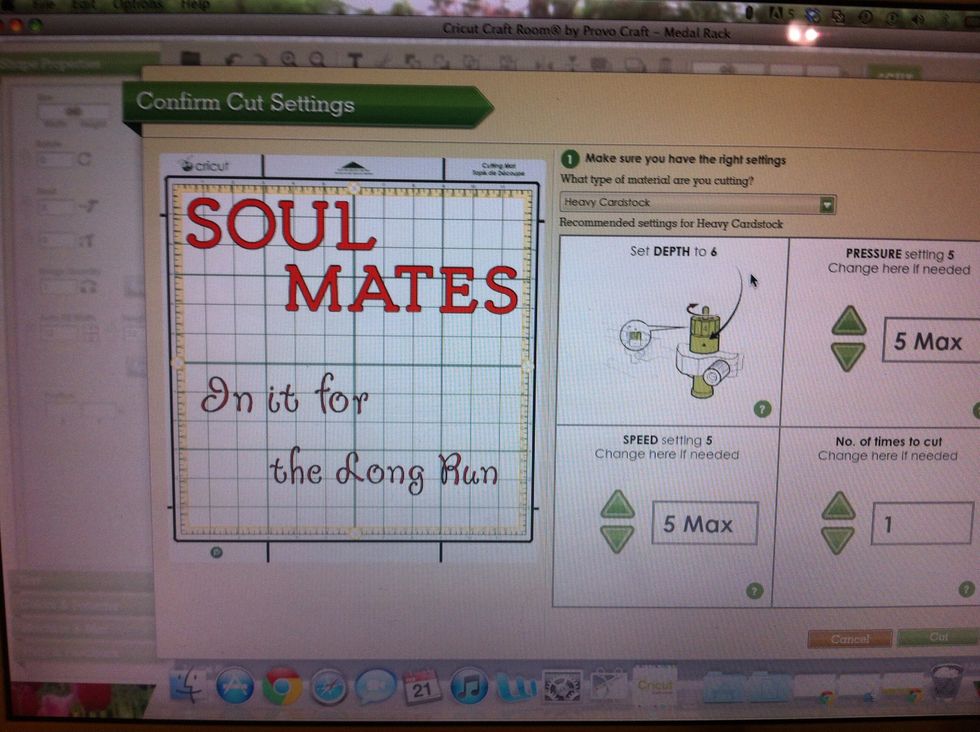 I put my Cricut Expressions 2 to use and cut out the quote in vinyl. I estimated the sizing to make it fit nicely when I transferred it onto the board. A standard stencil will work just fine as well.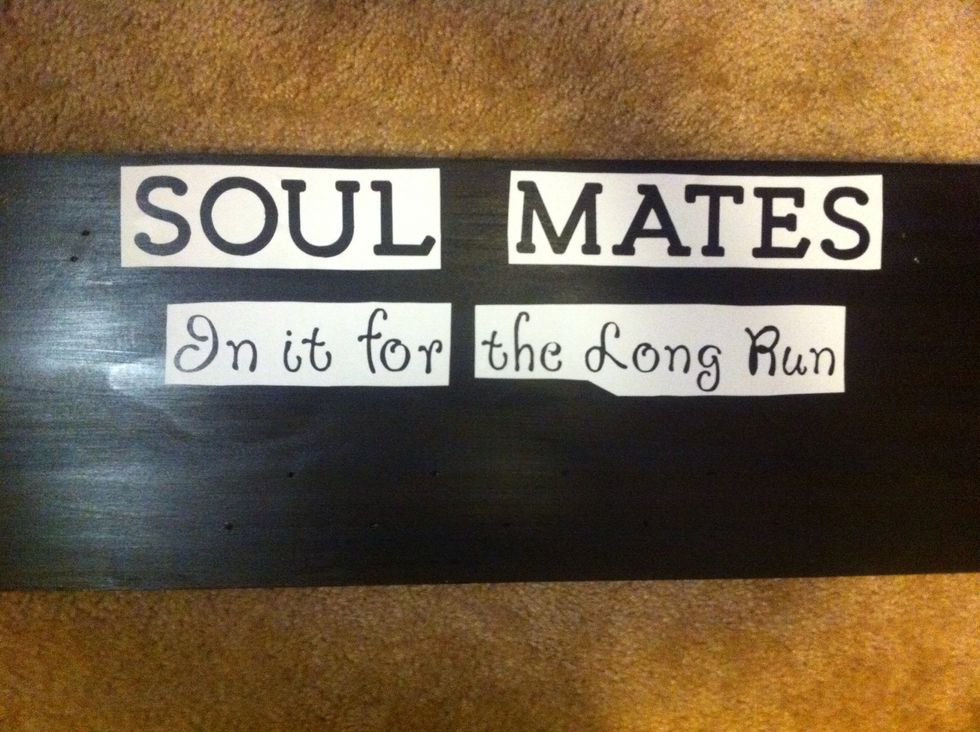 I trimmed the edges and lined up the words on the board.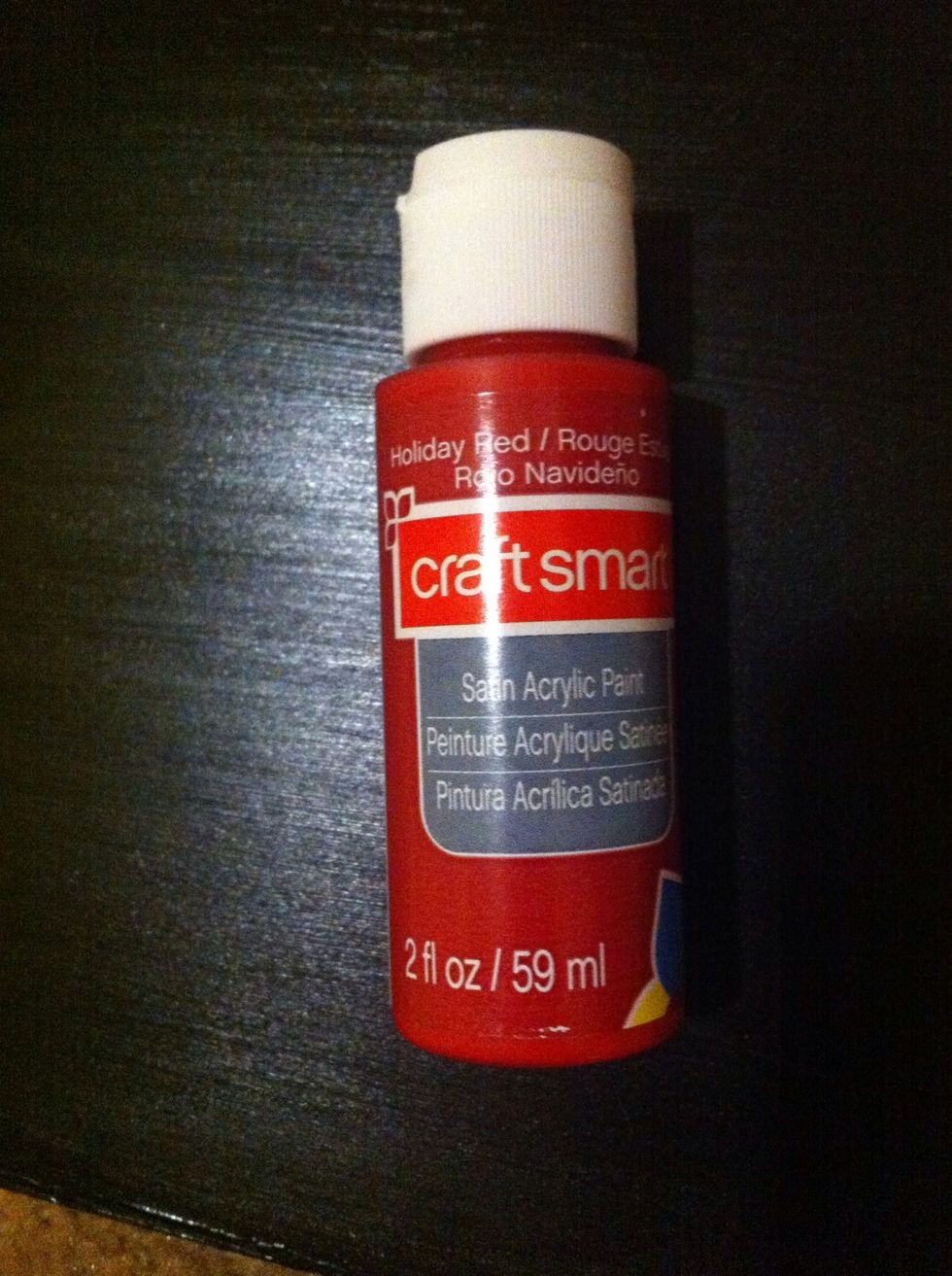 Time to grab your paint brush! I chose red because it stood out nice against the black.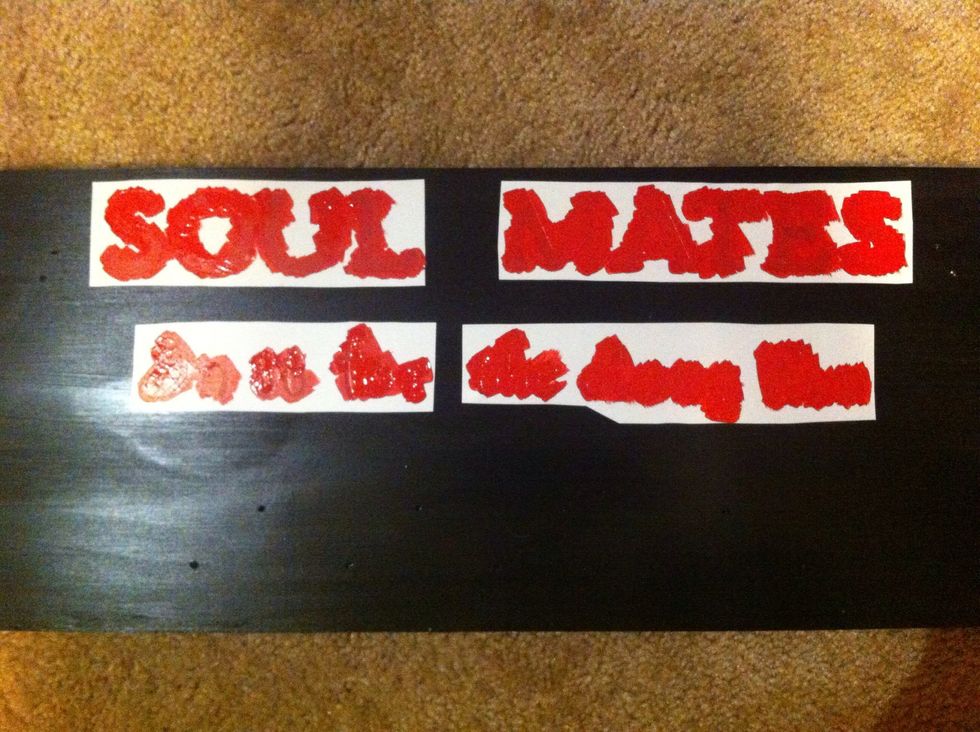 Apply 2-3 coats.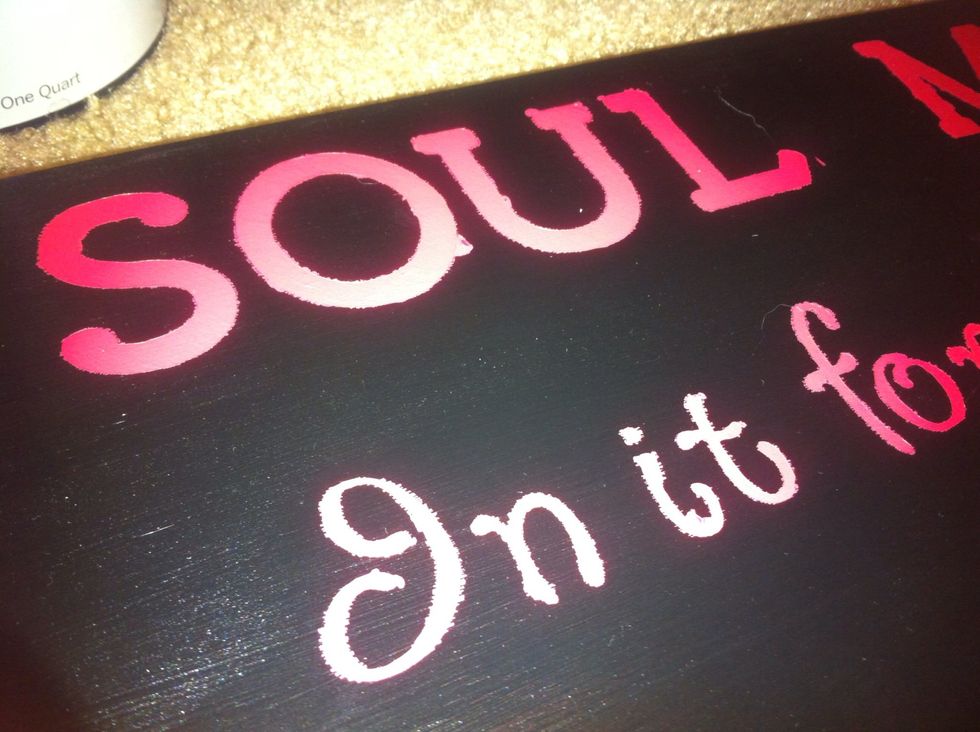 You will notice once I peeled off the sticker that some paint bled out (this is when my OCD kicks in) Just grab a small brush and your black paint to go over the edges.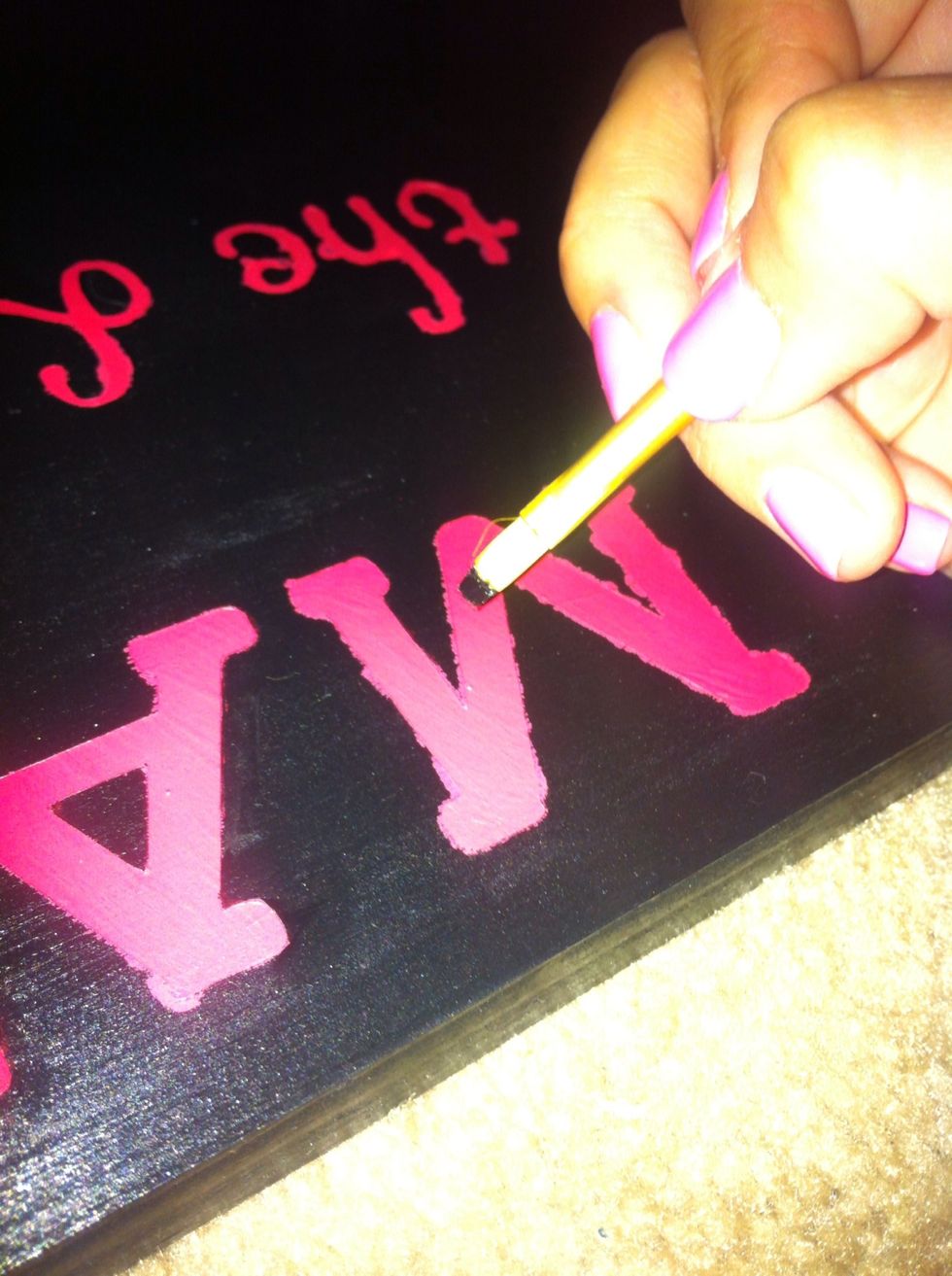 Perfectionist at work...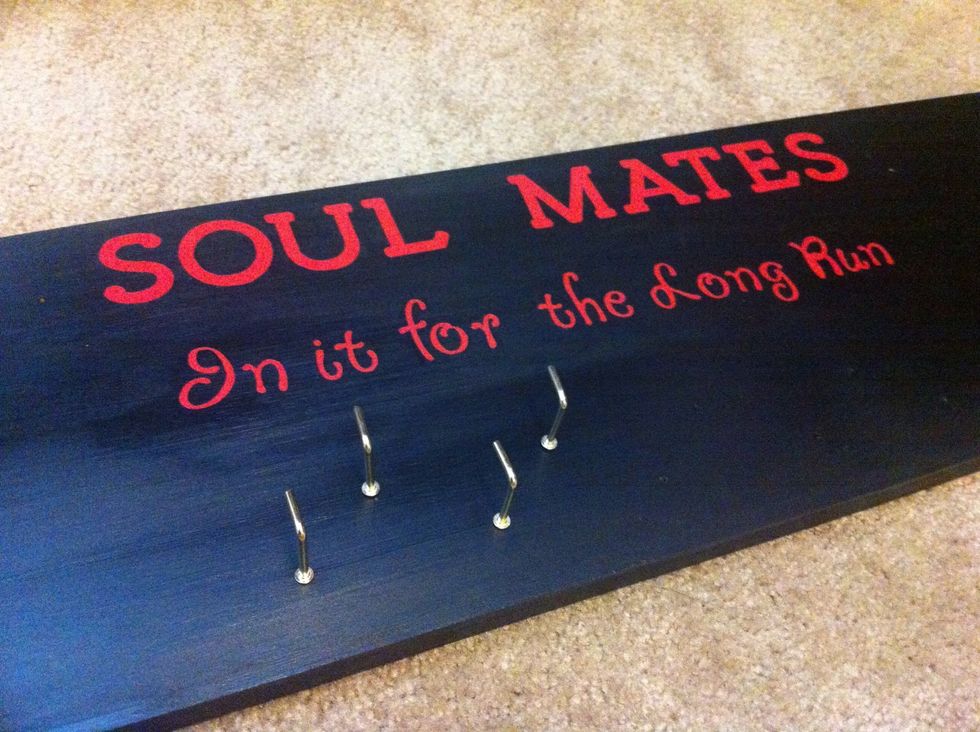 Viola! Now you can begin to screw in the hooks.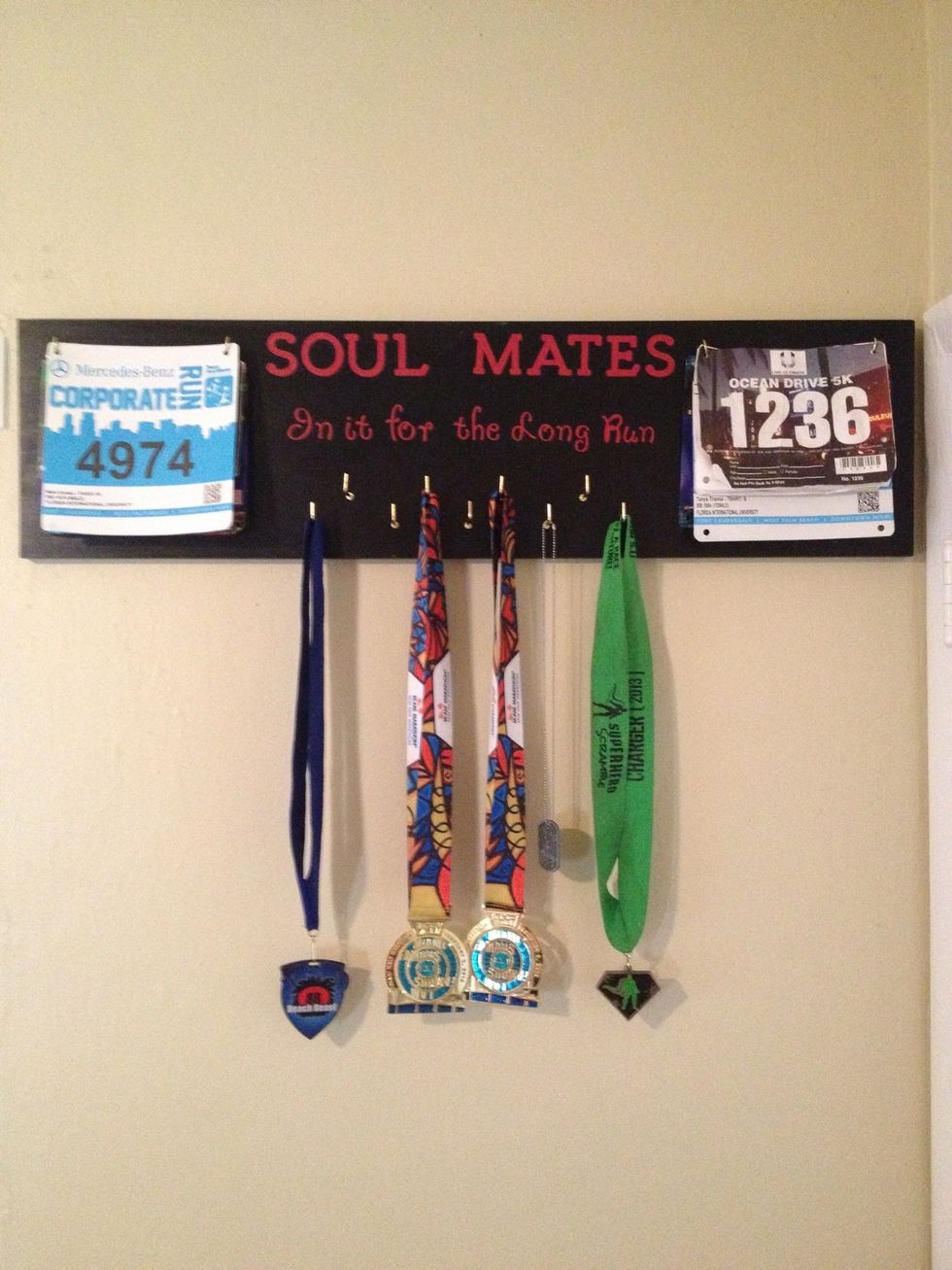 Finished product
Wooden board
Small screw hooks
L Shape screw hooks
Paint (your choice)
Drill
Paint brush
Sand paper
Ruler
Pencil
Stencil (Cricut Expressions Cutting Machine)