A very basic matah brei -- matzia as it is called in Hebrew.
20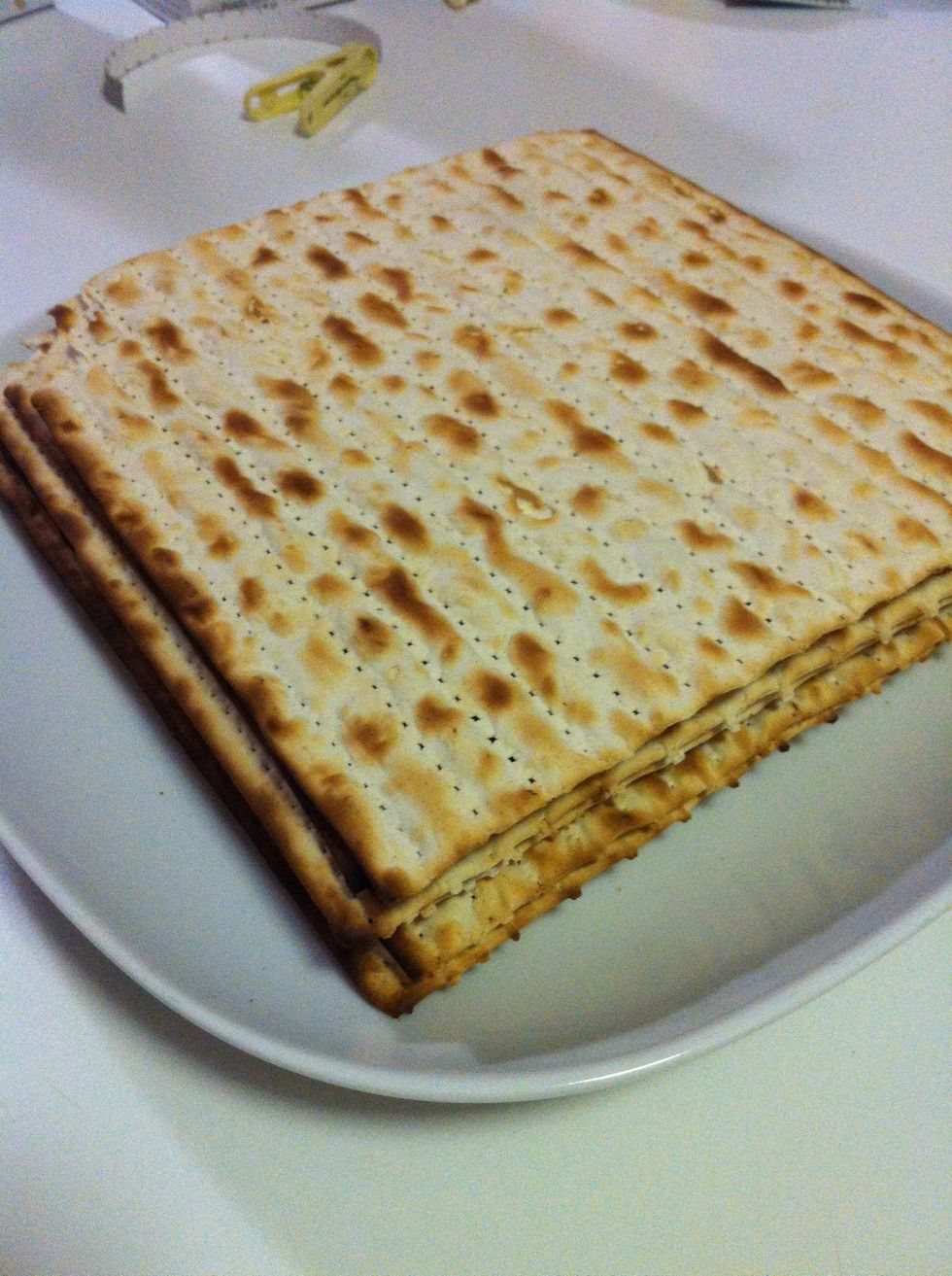 Yep, 6 of these babies. Will feed 2 regular-sized people (or the author of this guide).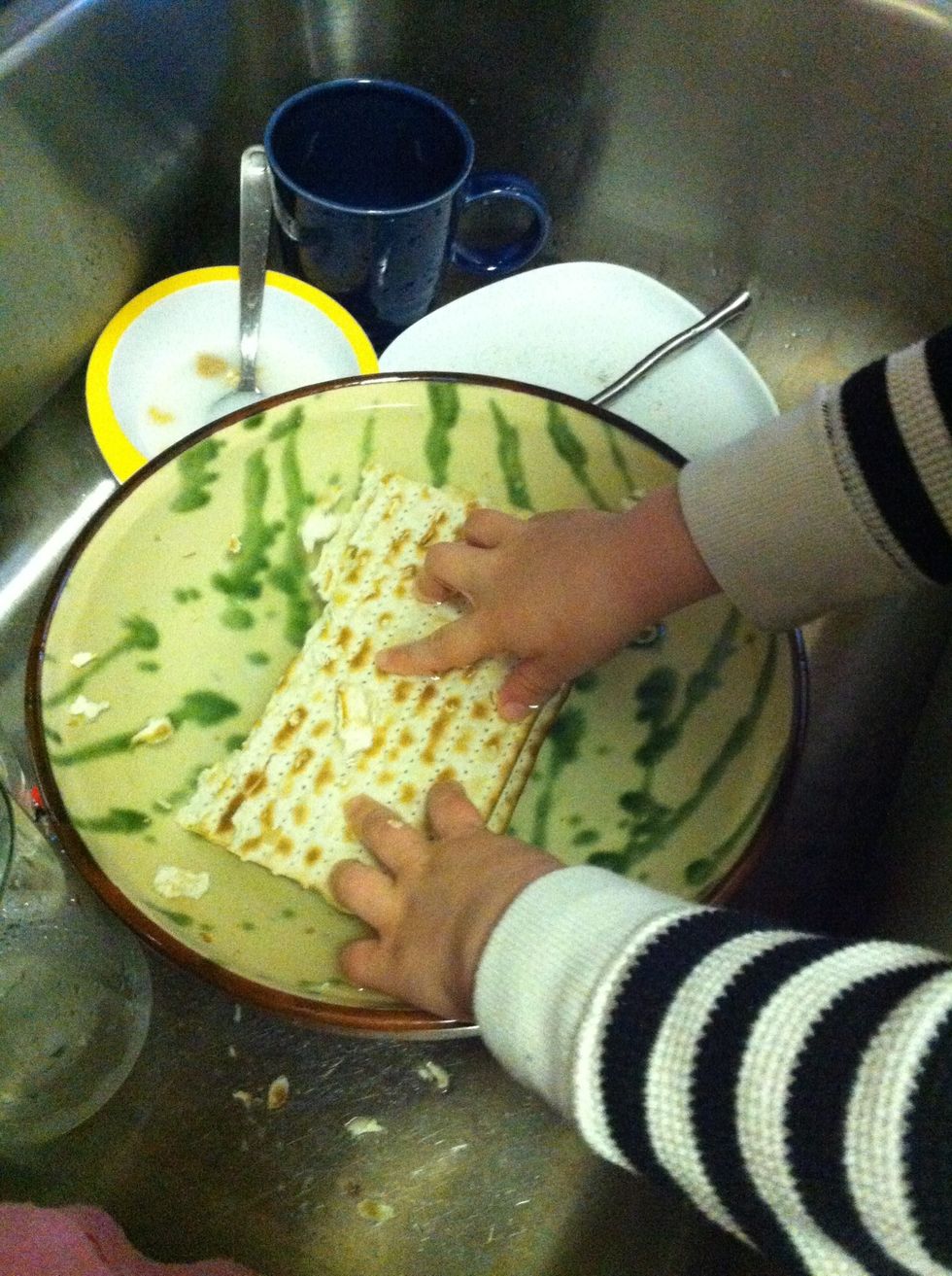 Take 3 matzahs at the time, break into half, and dip in warm water. Wriggle and flip. Oh, did I mention you should let your 3.5yo do this?
Mix the eggs, and the now-crushed matzah. No visual, you'll have to imagine this. It's not that attractive to look at.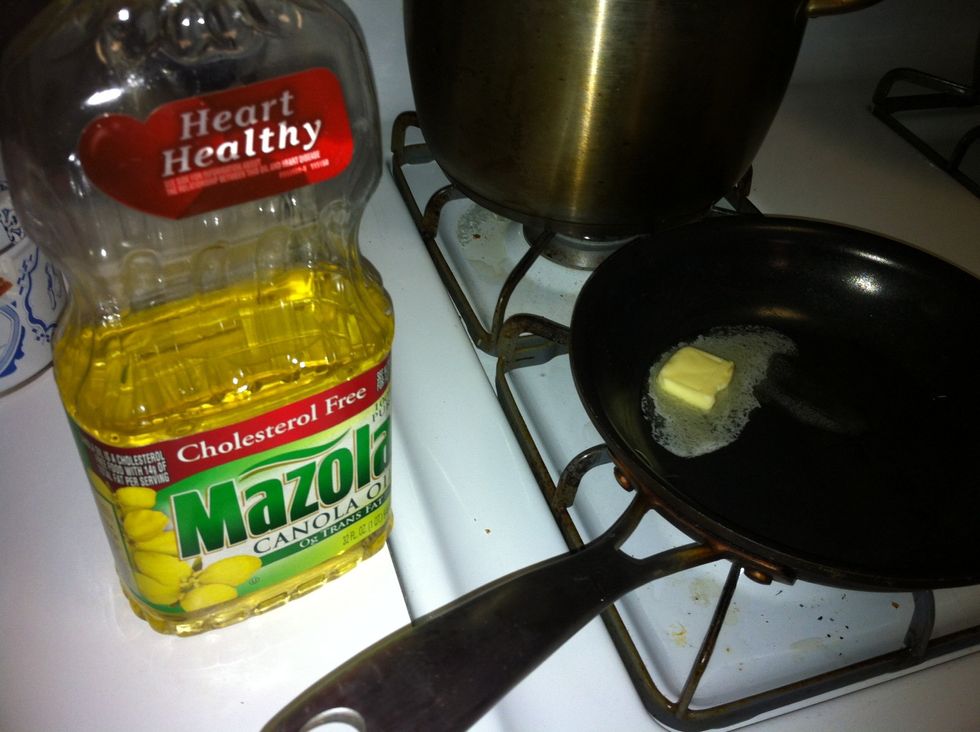 What, you didn't put butter and oil in the pan (medium heat) yet?
When it is golden brown...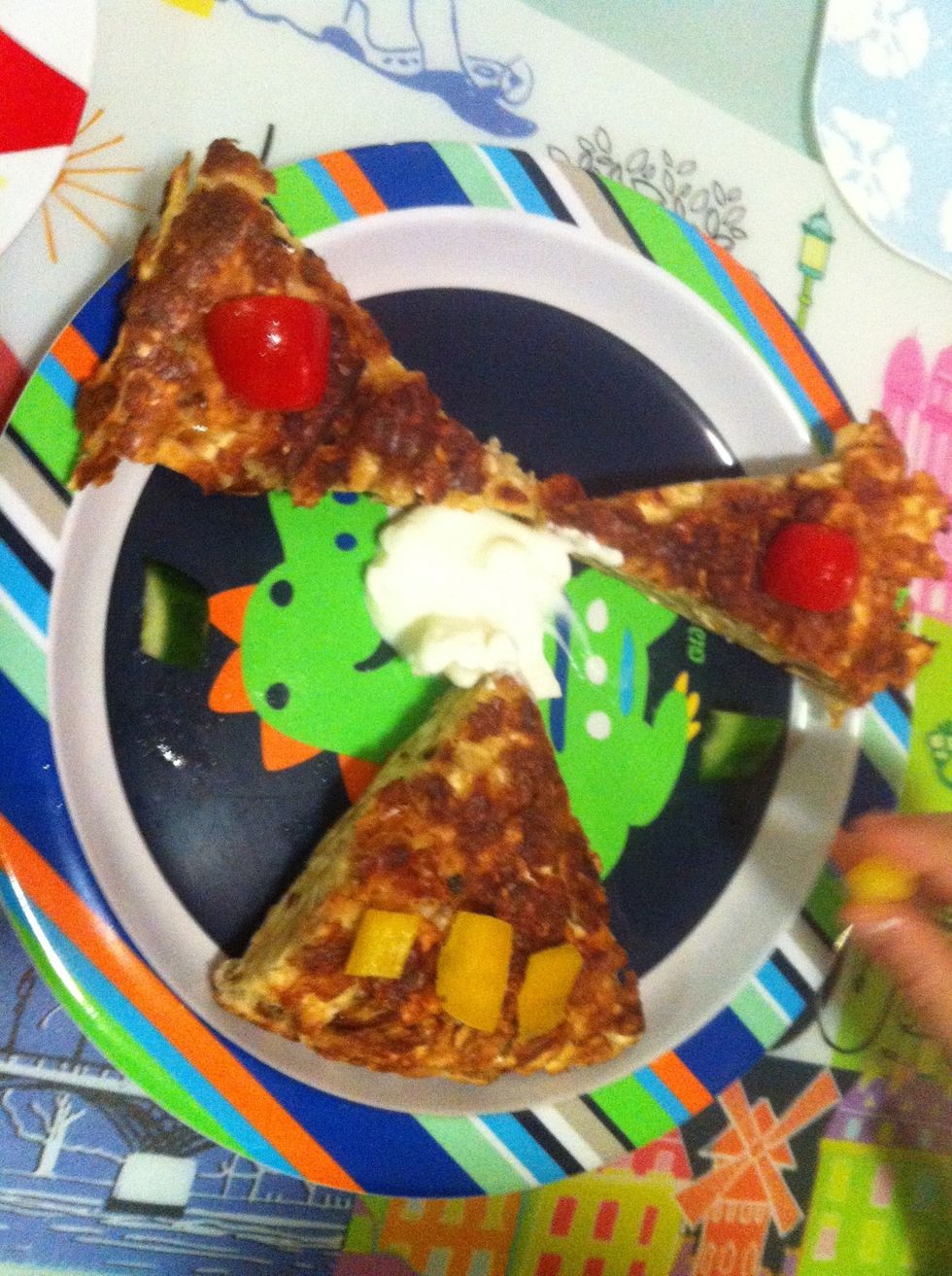 Take it out, cut it out, and serve with Israeli salad and sour cream. Kids will also enjoy a smile.
6.0 matzahs
3.0 eggs
Milk - just a splash
3.0pch Salt
Butter and/or cooking oil
Some good wrist action!