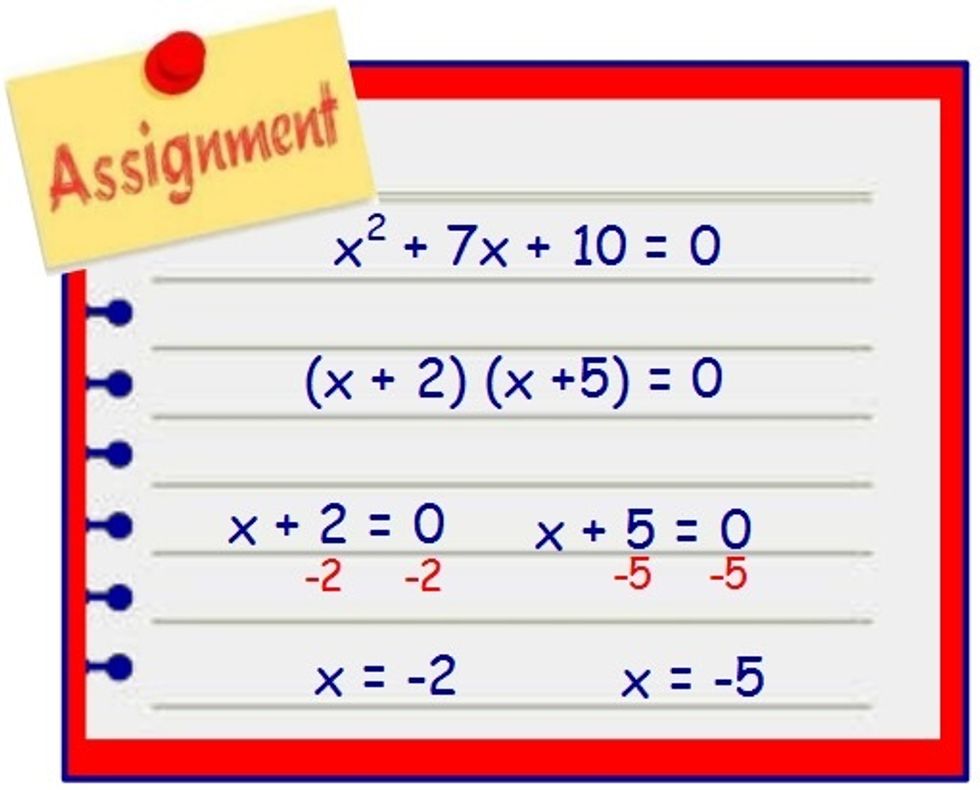 Work assigned problem.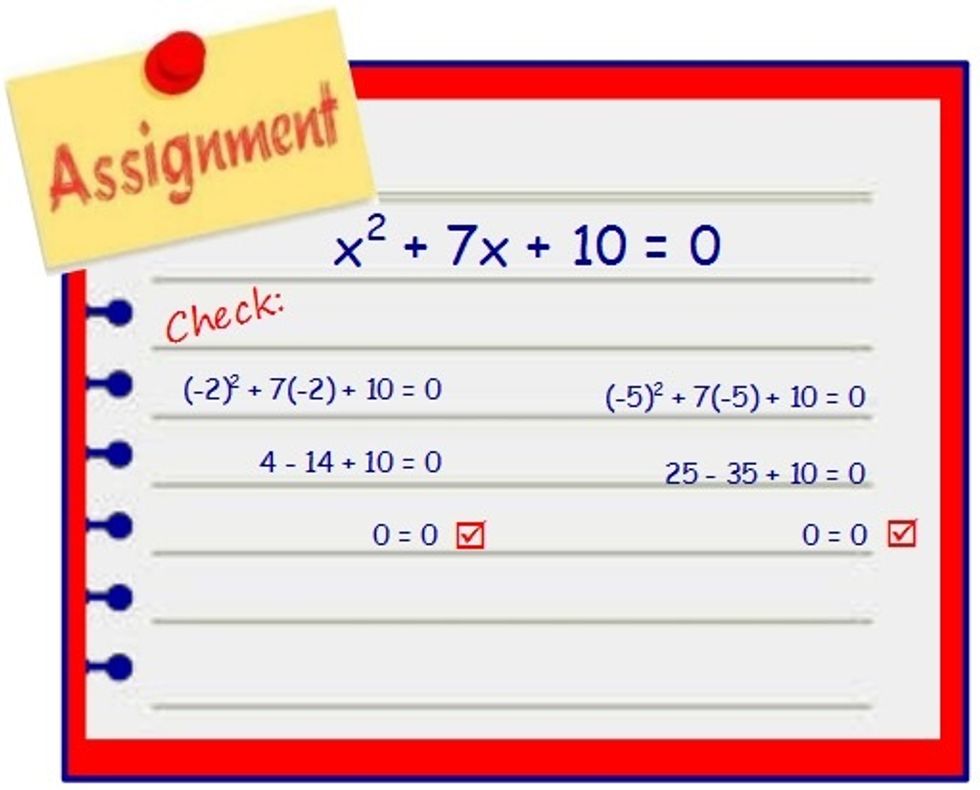 Verify your answer is correct.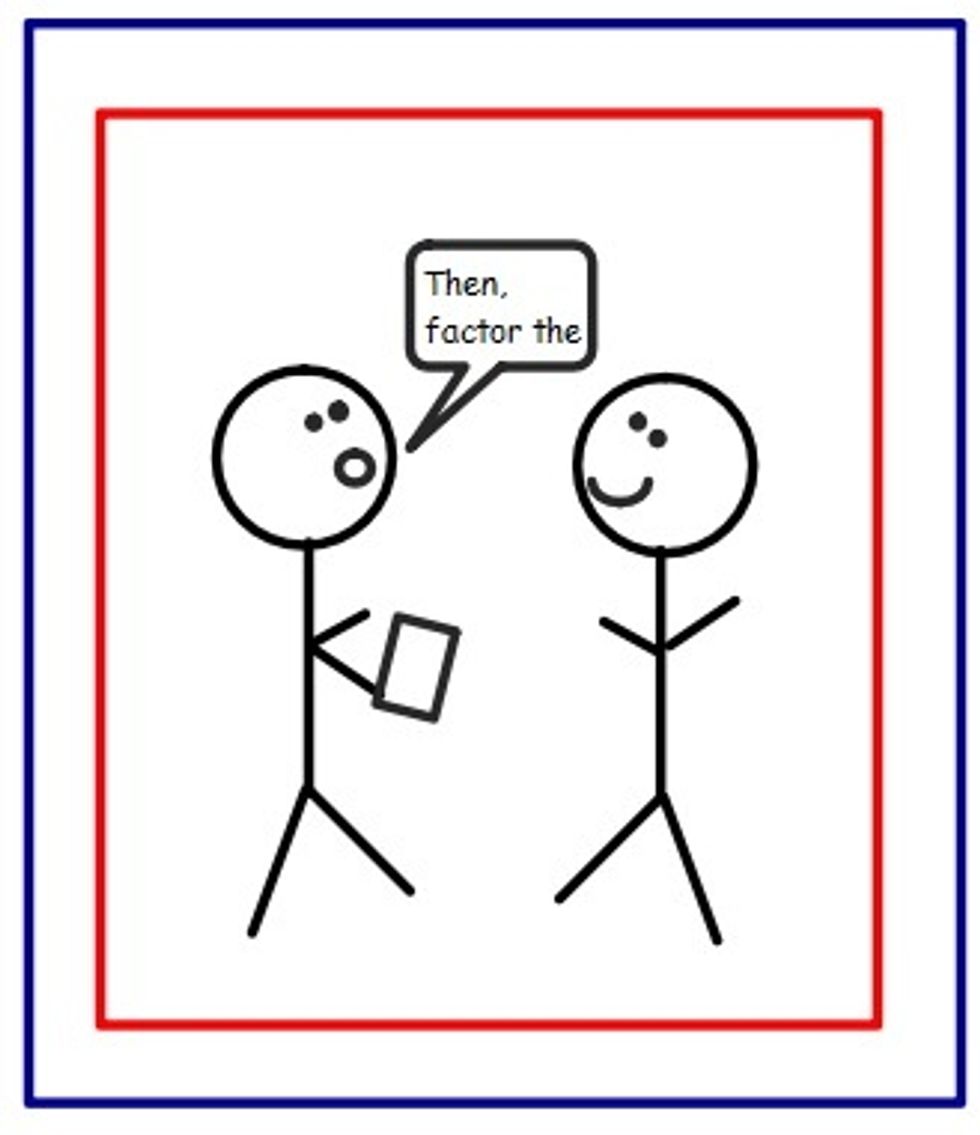 Explain your work to a partner. Verbalizing helps focus your thoughts.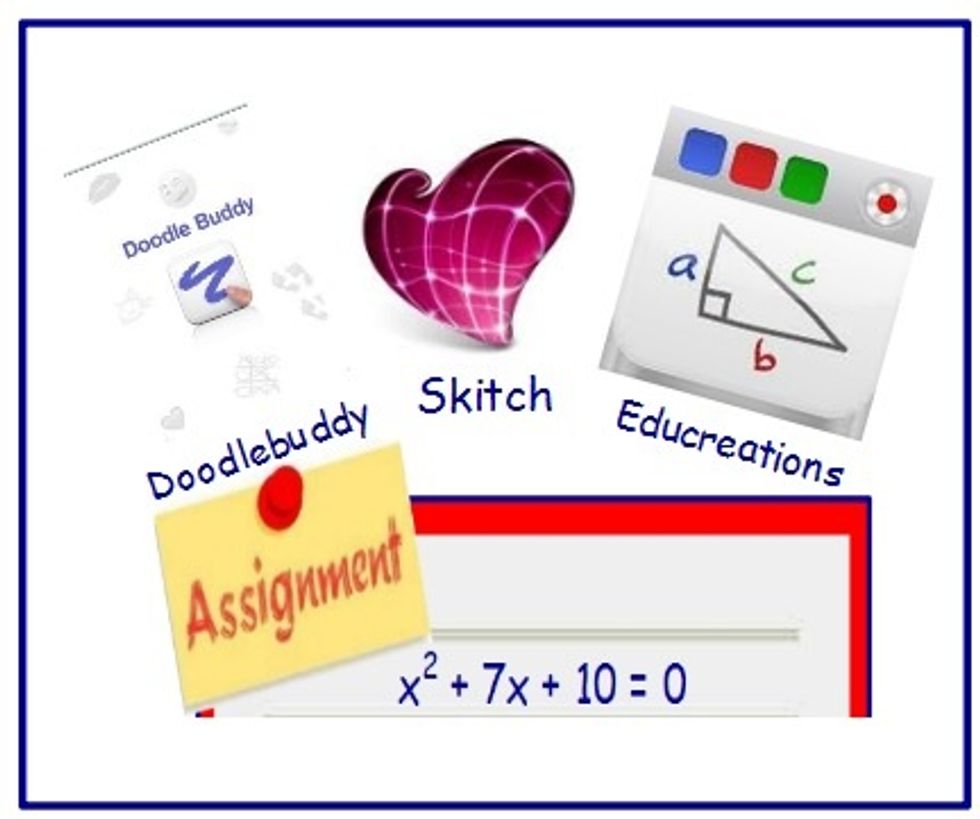 Use a whiteboard app to work the assigned problem.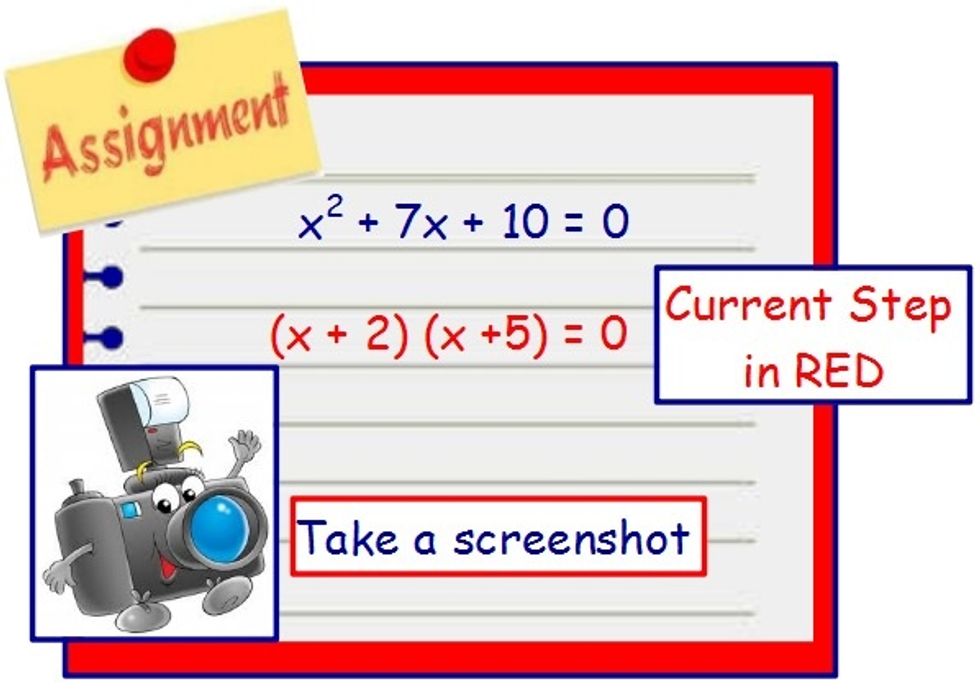 Show all steps. Make the current step "red". Take a screenshot .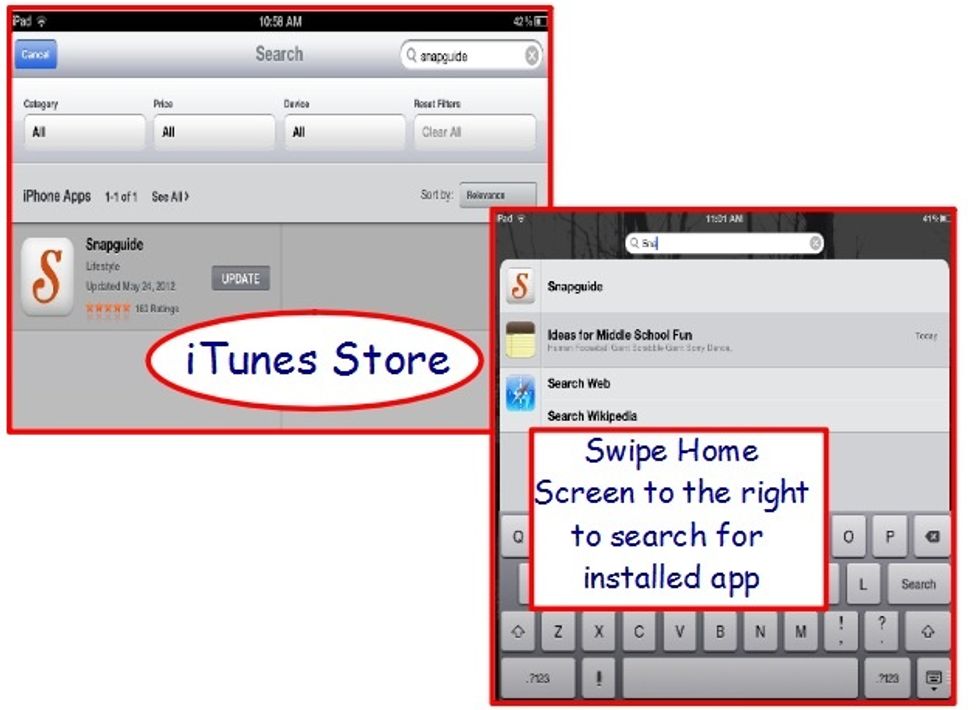 Using your own iPad? Download Snapguide. Using class iPad? Swipe Home screen to right to search for app.
Open Snapguide. Select Create.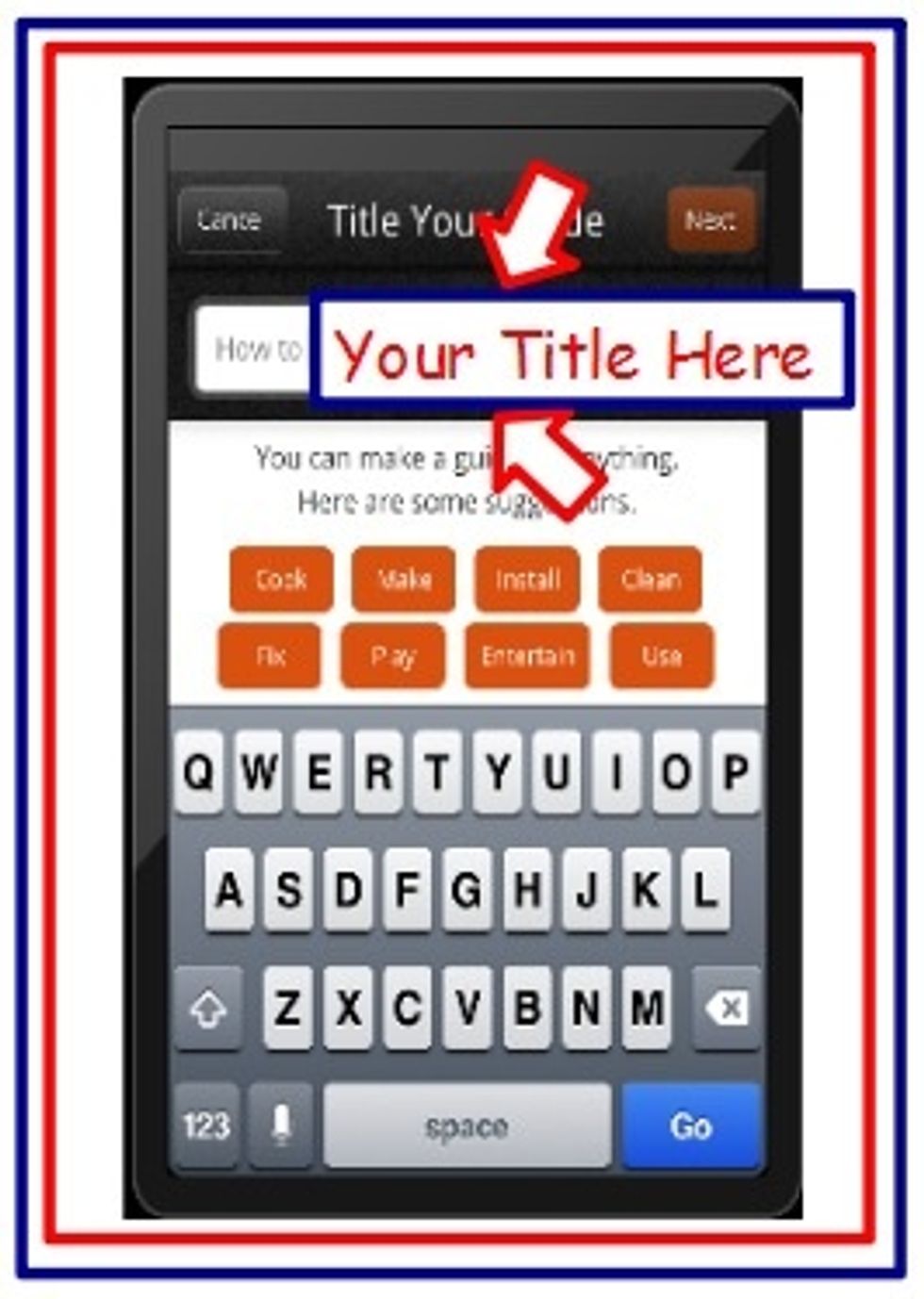 Add a title. (ex: Factoring Trinomials)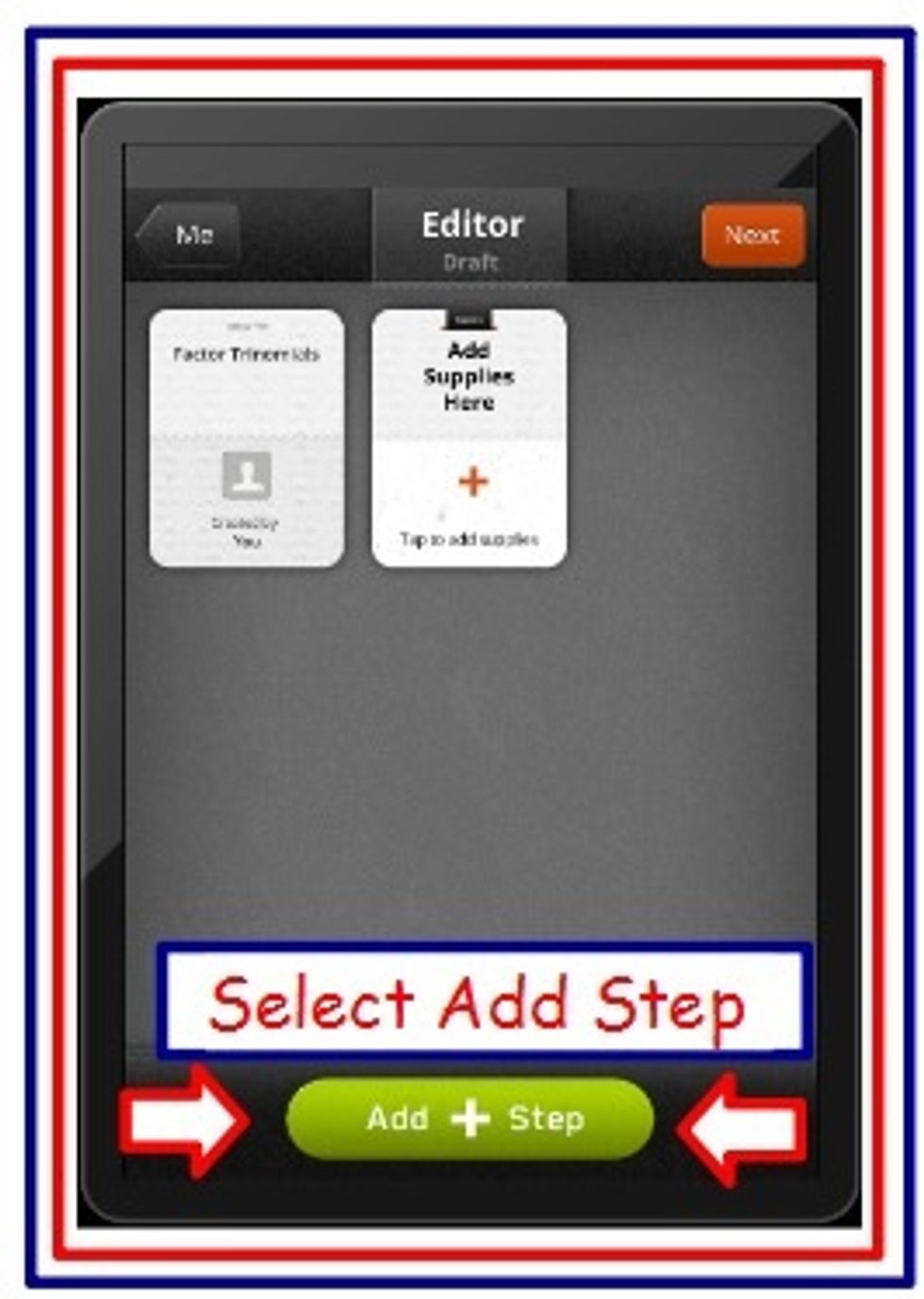 Choose add step to upload pics, videos, or text.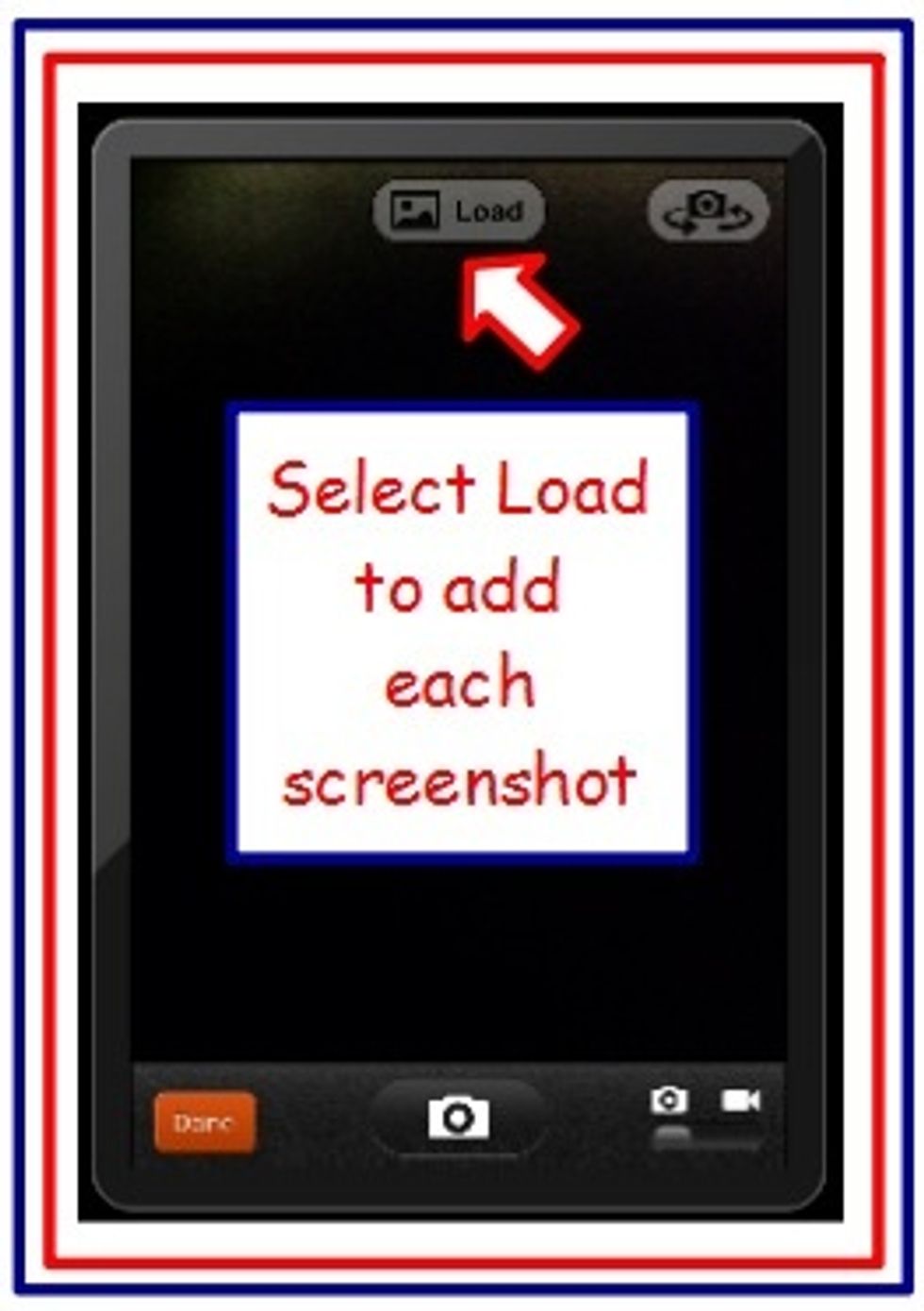 Select "Load" and choose screenshots from the photo library.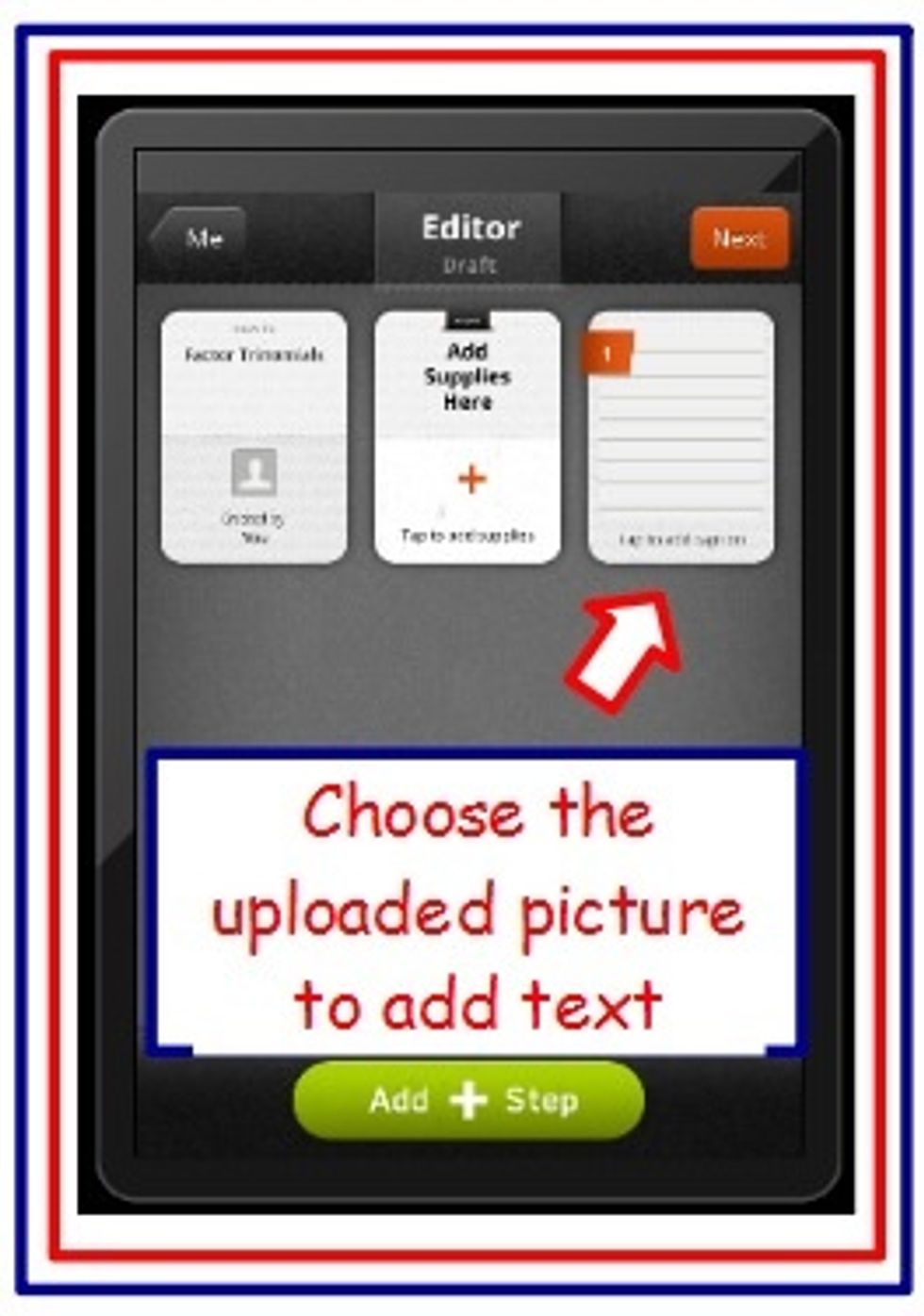 Select photo to add step by step explanation.
Use correct mathematical vocabulary in describing each step. Start each explanation with a verb.
The creator of this guide has not included tools