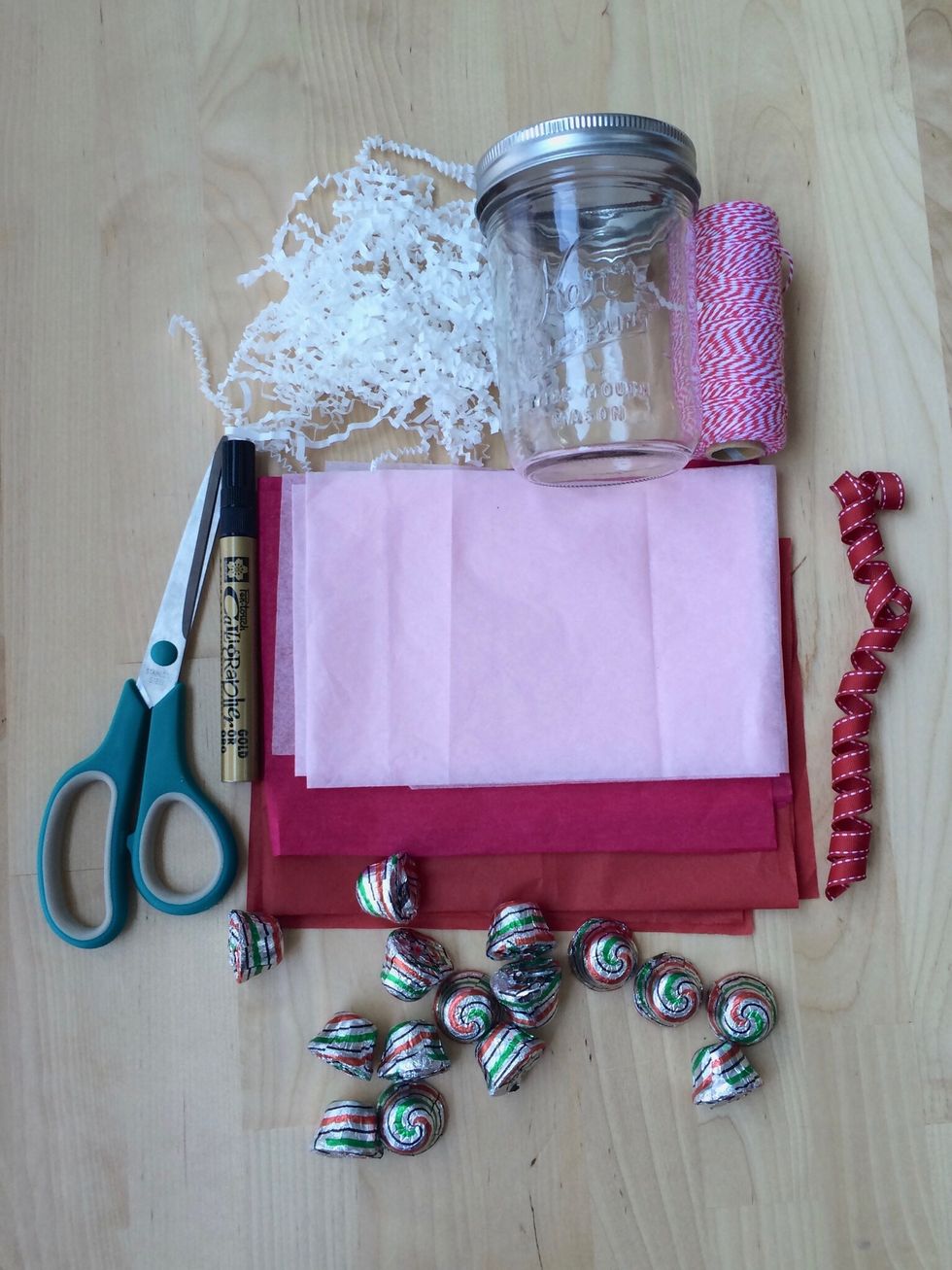 Gather supplies.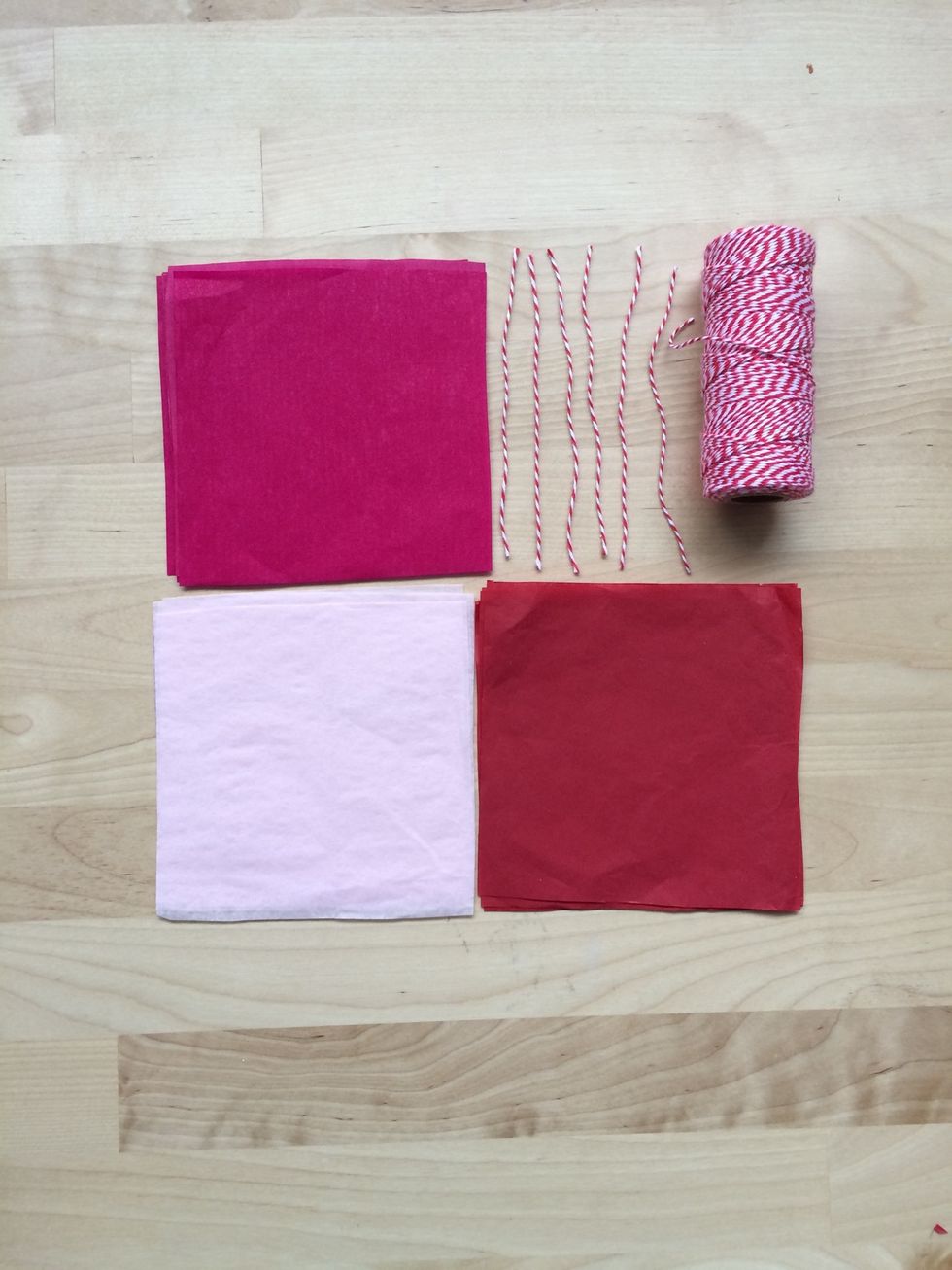 Cut 5x5-inch squares of tissue paper and 5-inch pieces of string.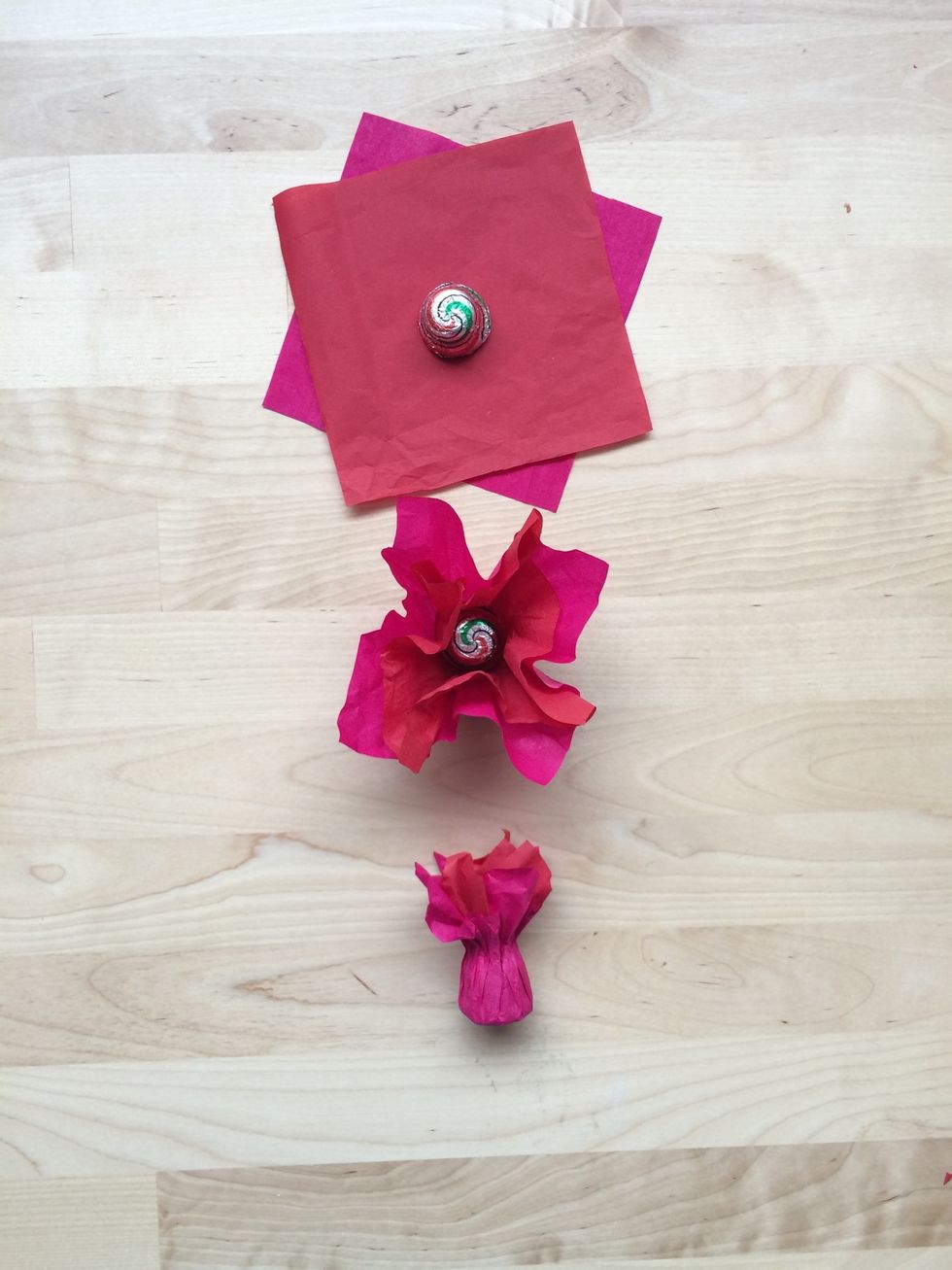 Layer 2 pieces of tissue paper. Place a chocolate in the center and wrap it up in the paper.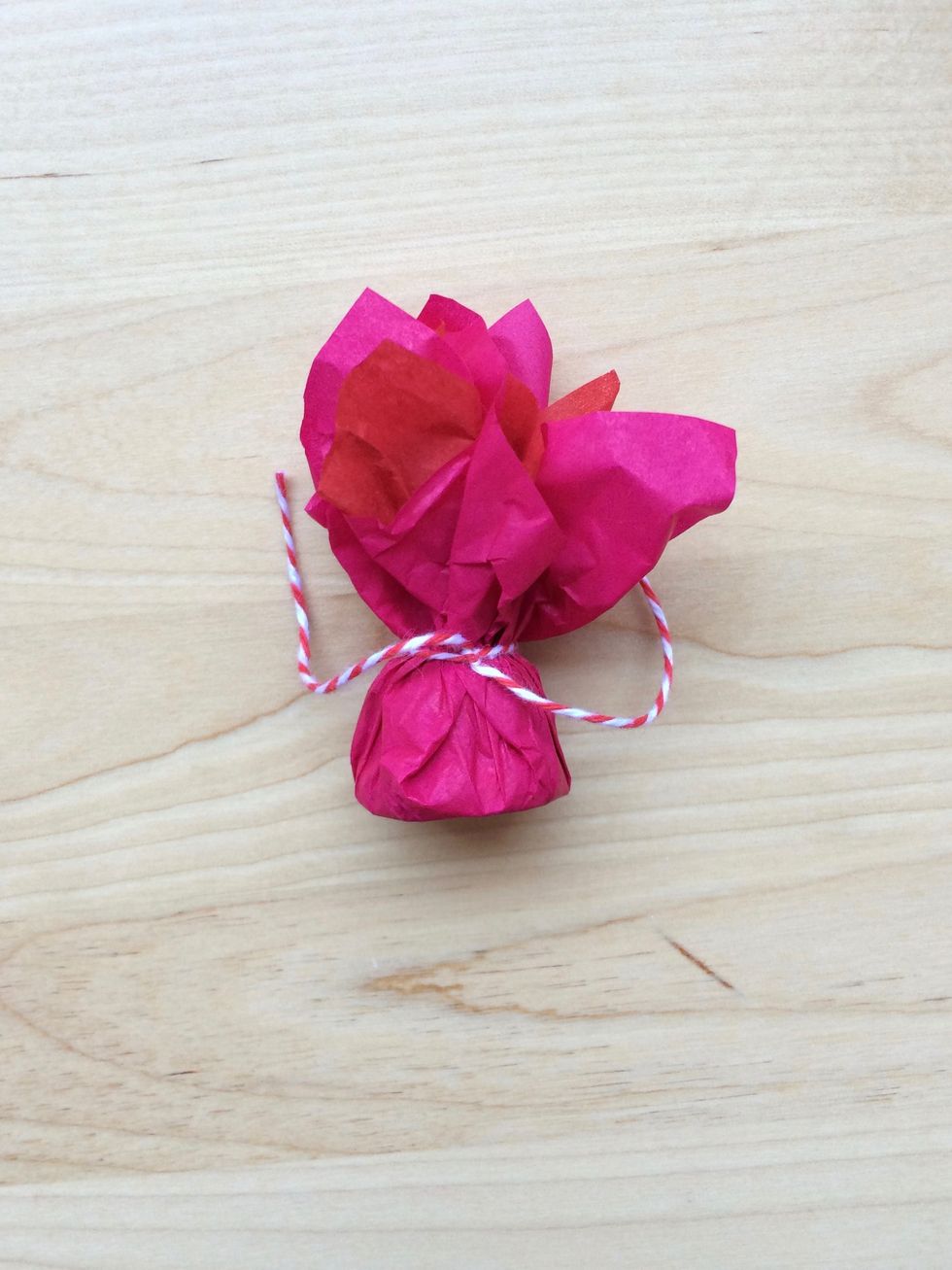 Tie a string around the paper to hold it in place.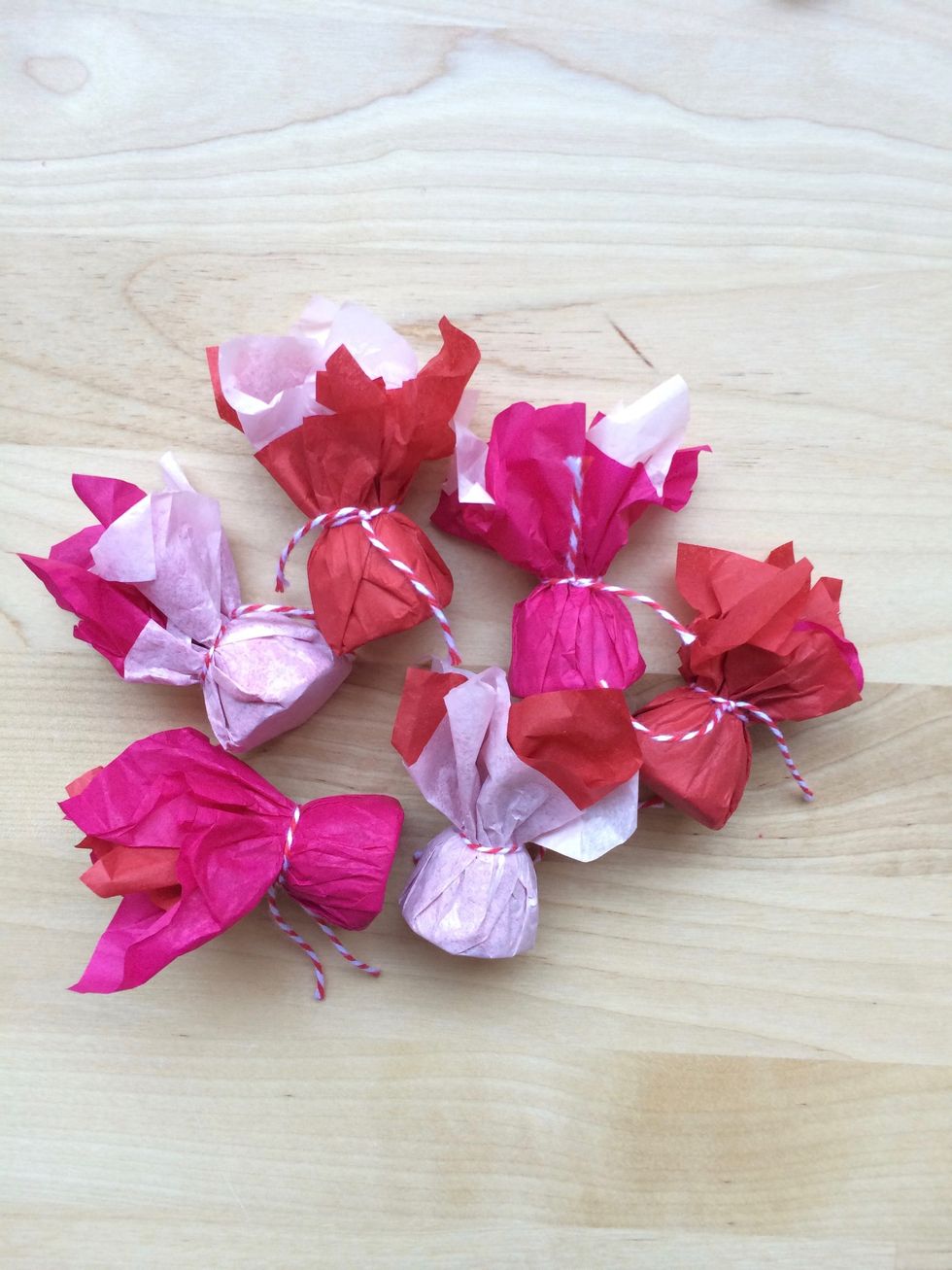 Wrap up the rest of the chocolates, using different color combinations of tissue paper.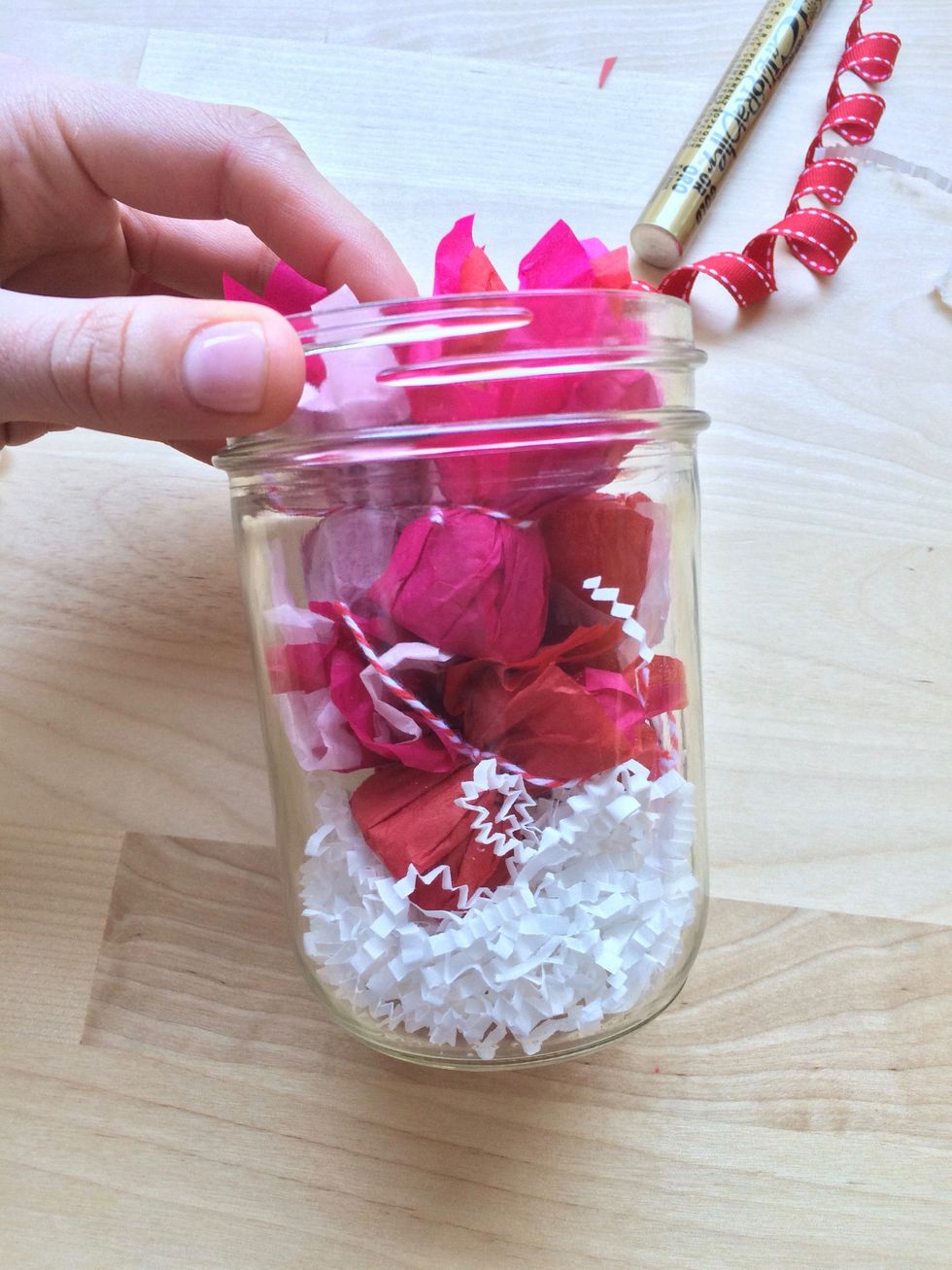 Fill the bottom of the Mason jar with crinkle cut paper then add the chocolates.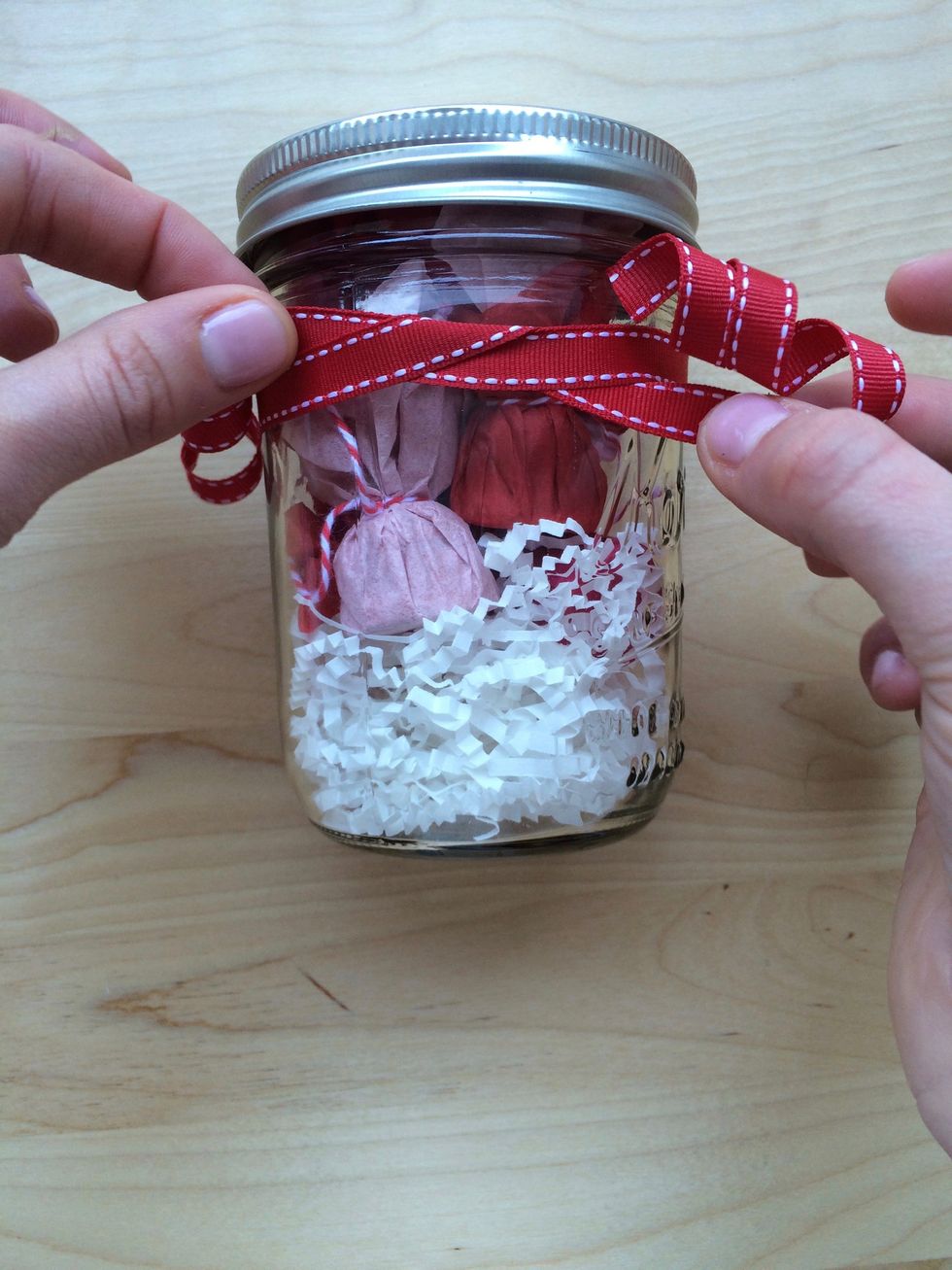 Put the top on the jar and tie the ribbon around it.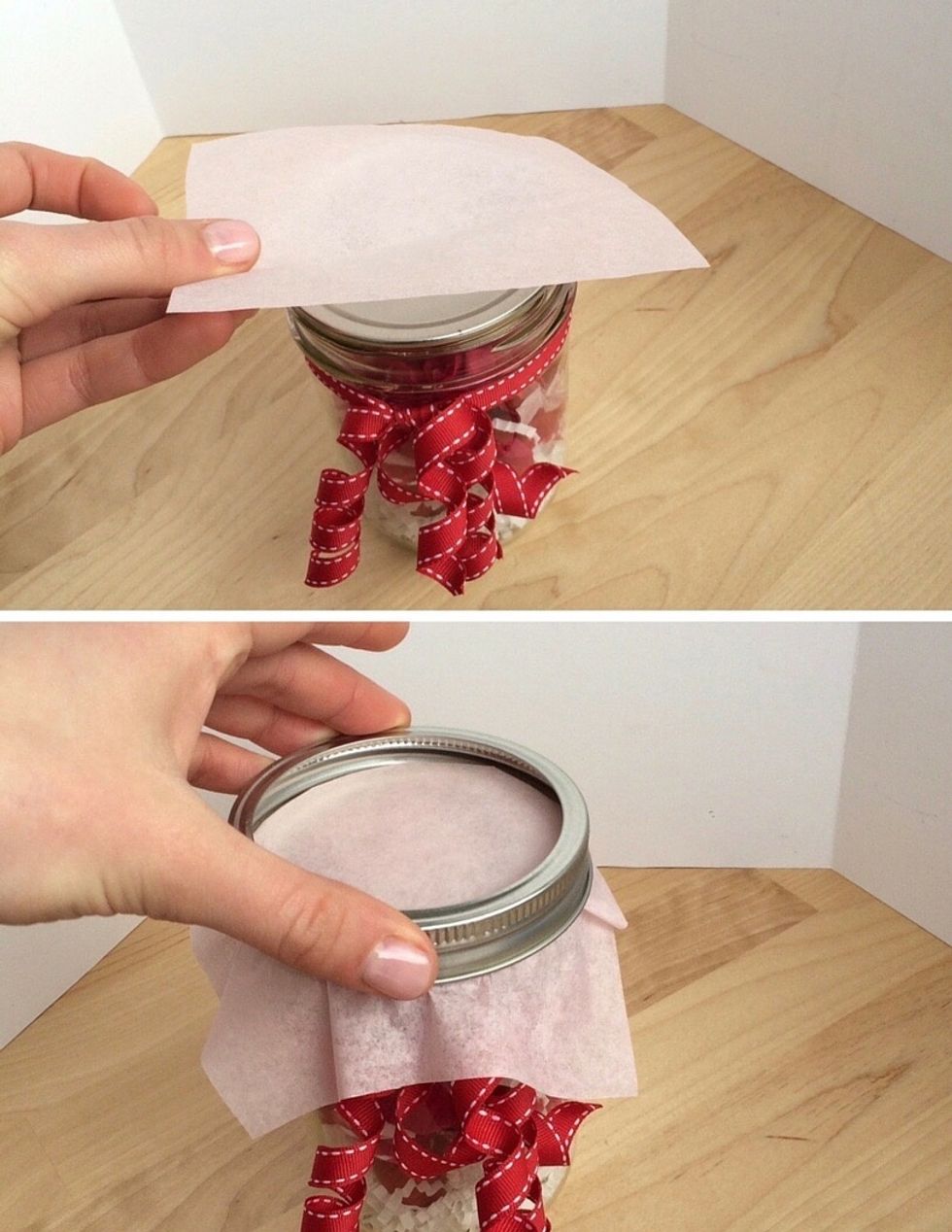 Unscrew the band, put a piece of tissue paper over the lid, then re-screw the band over the paper.
Trim the edges of the paper and write a message to your Valentine!
A sweet-filled Valentine for your sweetheart! https://www.brit.co/tag/valentines-day/
Chocolates
Mason Jar
Tissue Paper
Gold Paint Pen
Ribbon
Scissors
Crinkle Cut Shredded Paper
String