Cut a 12" x 4 1/4" piece of black cardstock. Score and fold at 6".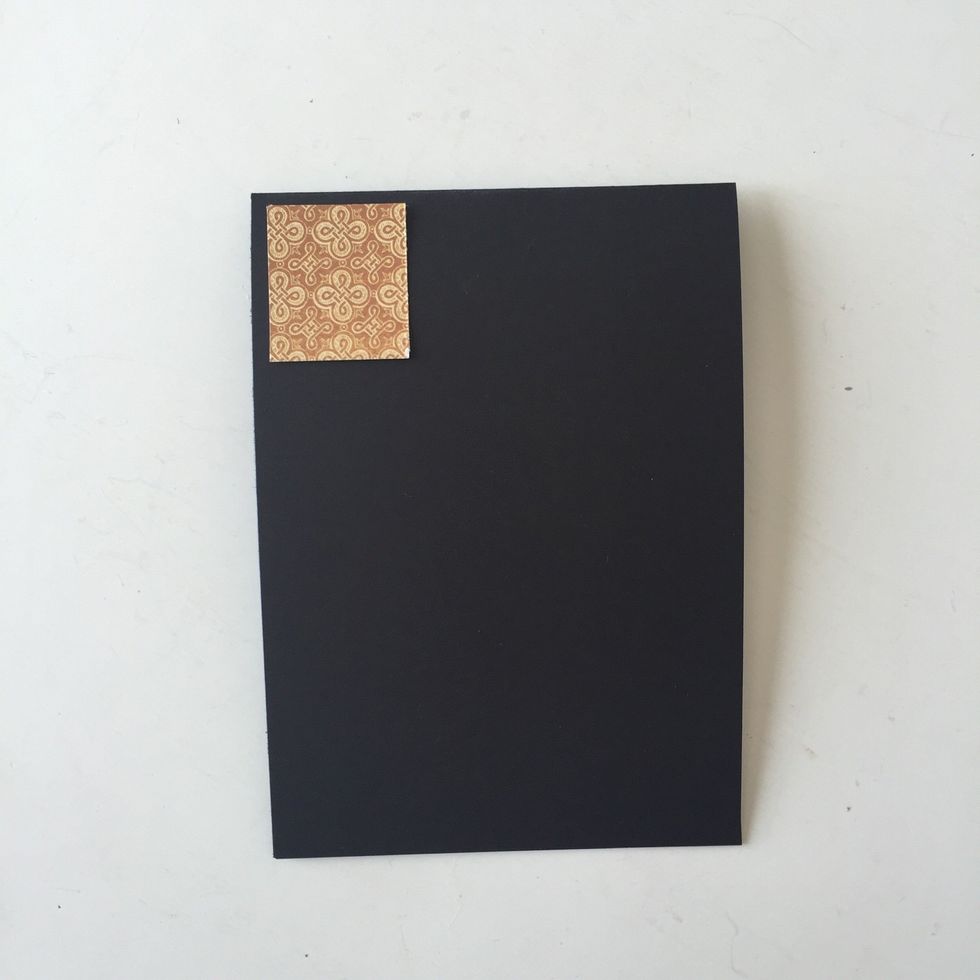 Cut 1 1/2" square of Gilded Grandeur and attach to top left corner (Add some gold paint to gild edges before adhering, if desired.) Leave at least 1/8 inch border of the base card exposed.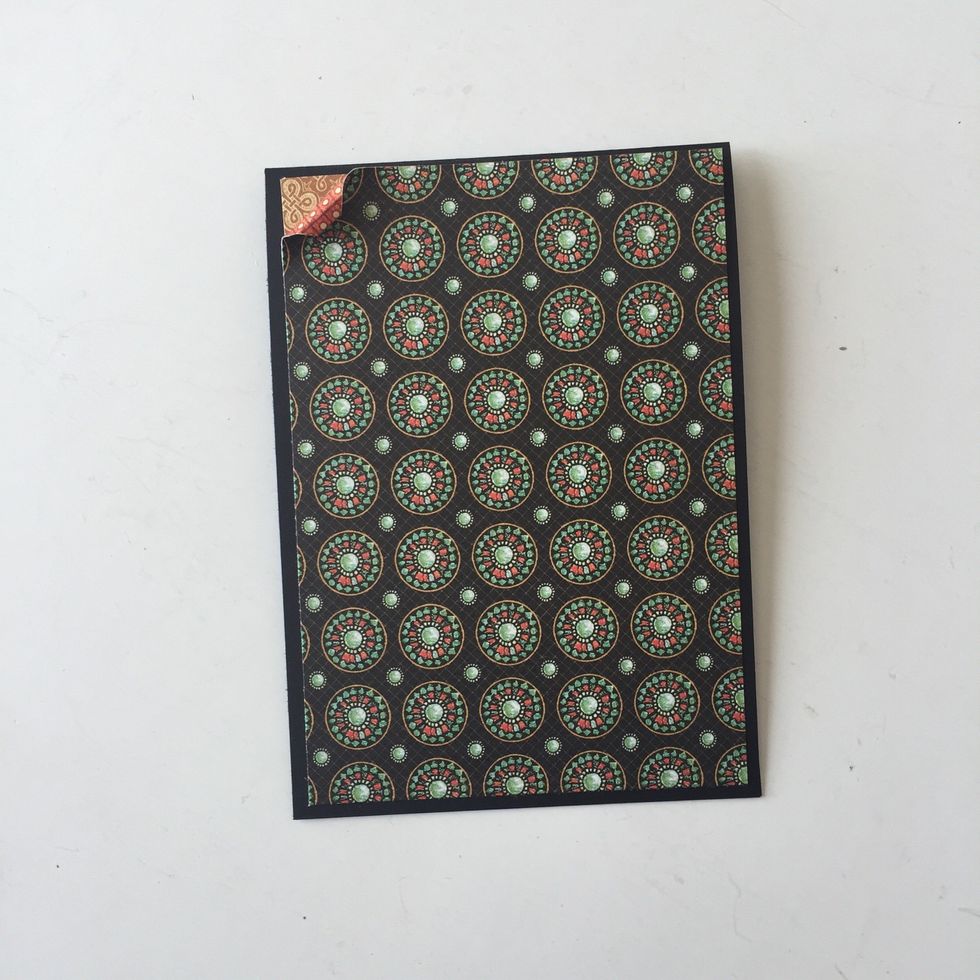 Cut 4" x 5 3/4"piece from Brilliant Gem. Gild edge with gold paint and layer on cardbase. Leave top left corner unglued to curl up. Add gold paint to back of curl, if desired.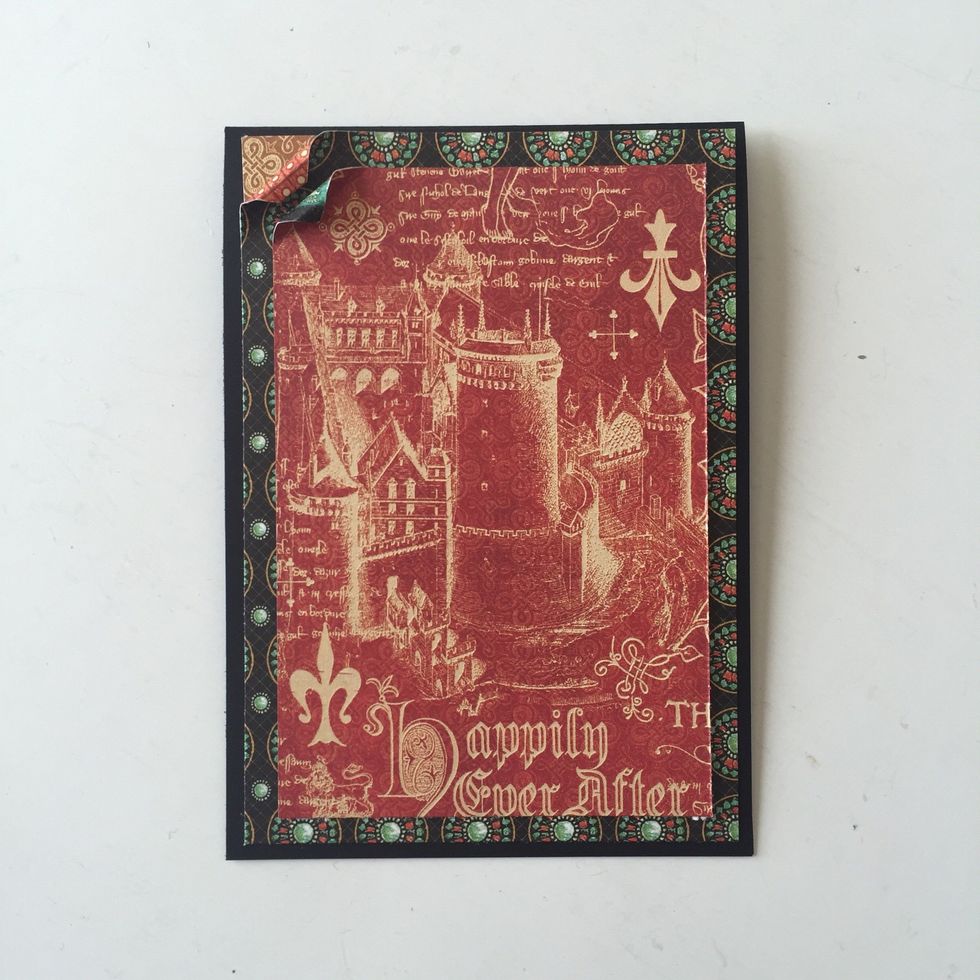 Use foam adhesive to layer a 3.5 x 5.25" piece of Exquisite Epoch. Do not use adhesive on top left corner. Curl corner up. Add gold paint, if desired.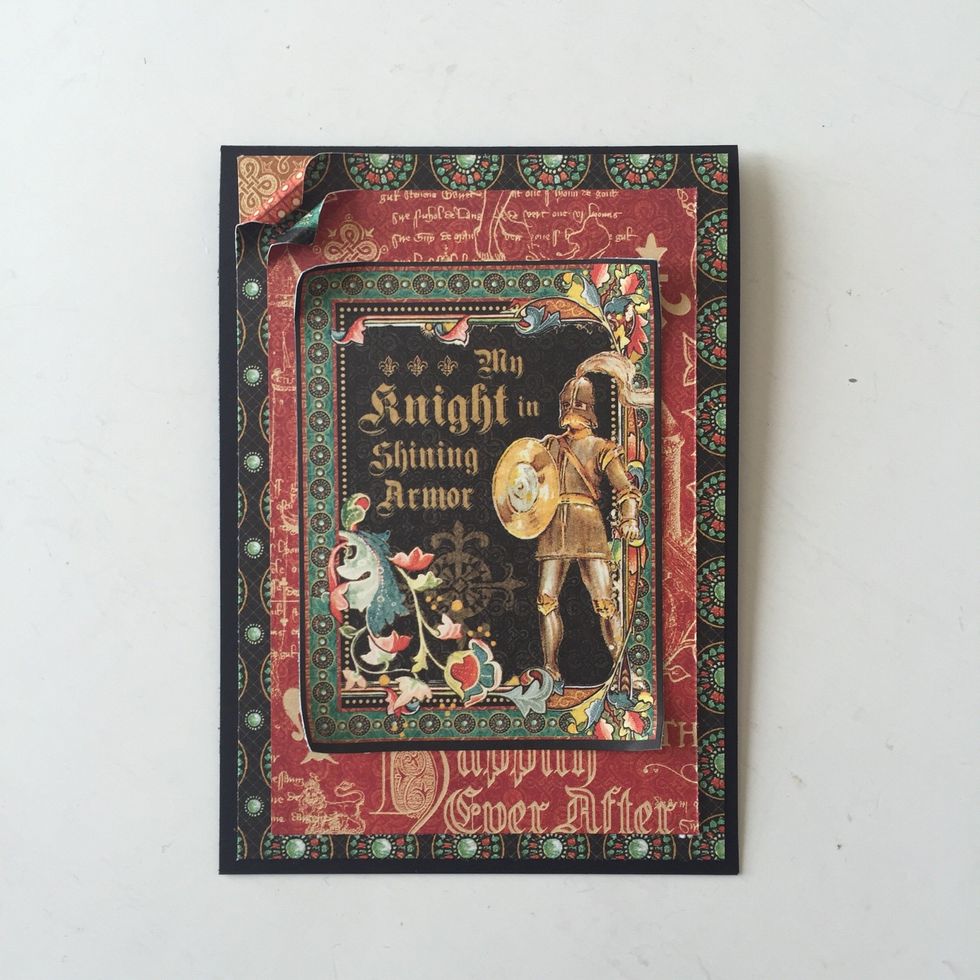 Cut out Knight in Shining Armor 3x4 cut out from Gallant Knight sheet. Later in center of card with foam adhesive. Curl all corner slightly up to create more dimension.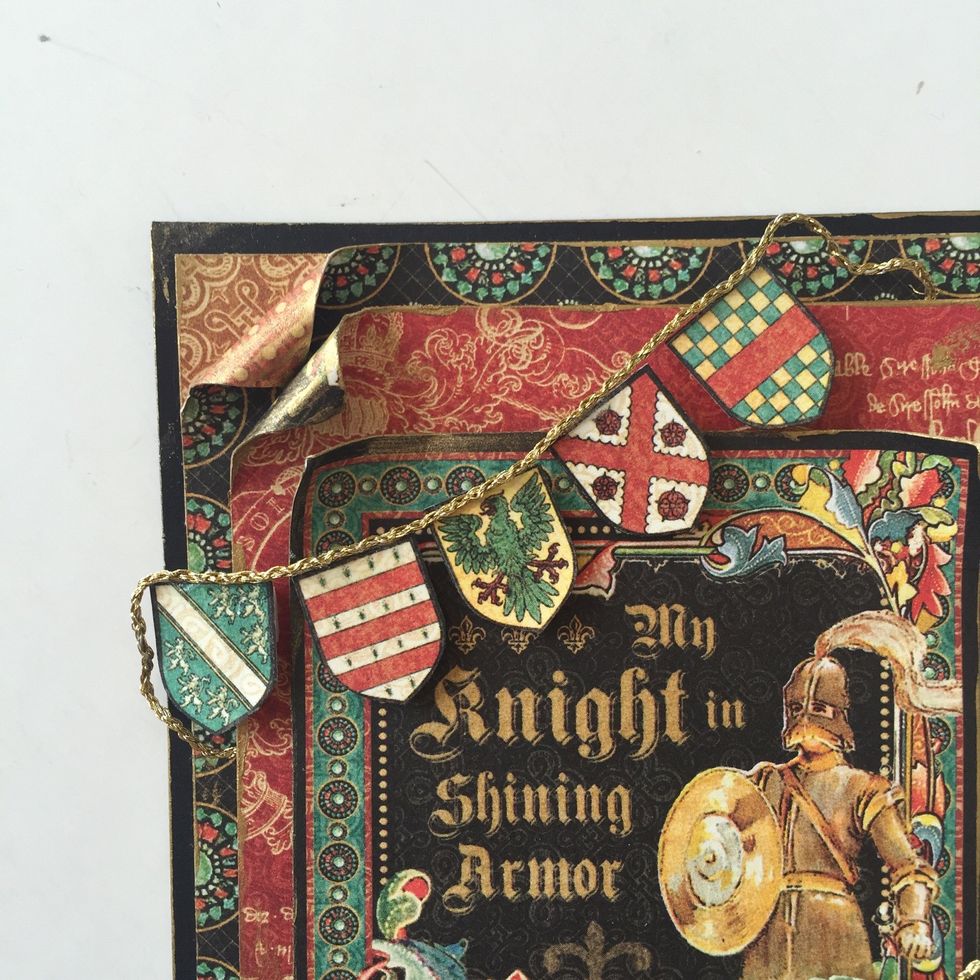 Cut out 5 flags from backside of Exquisite Epoch. Use foam adhesive to adhere in a curve to top left corner, like pictured. Glue gold string to top edge of banner.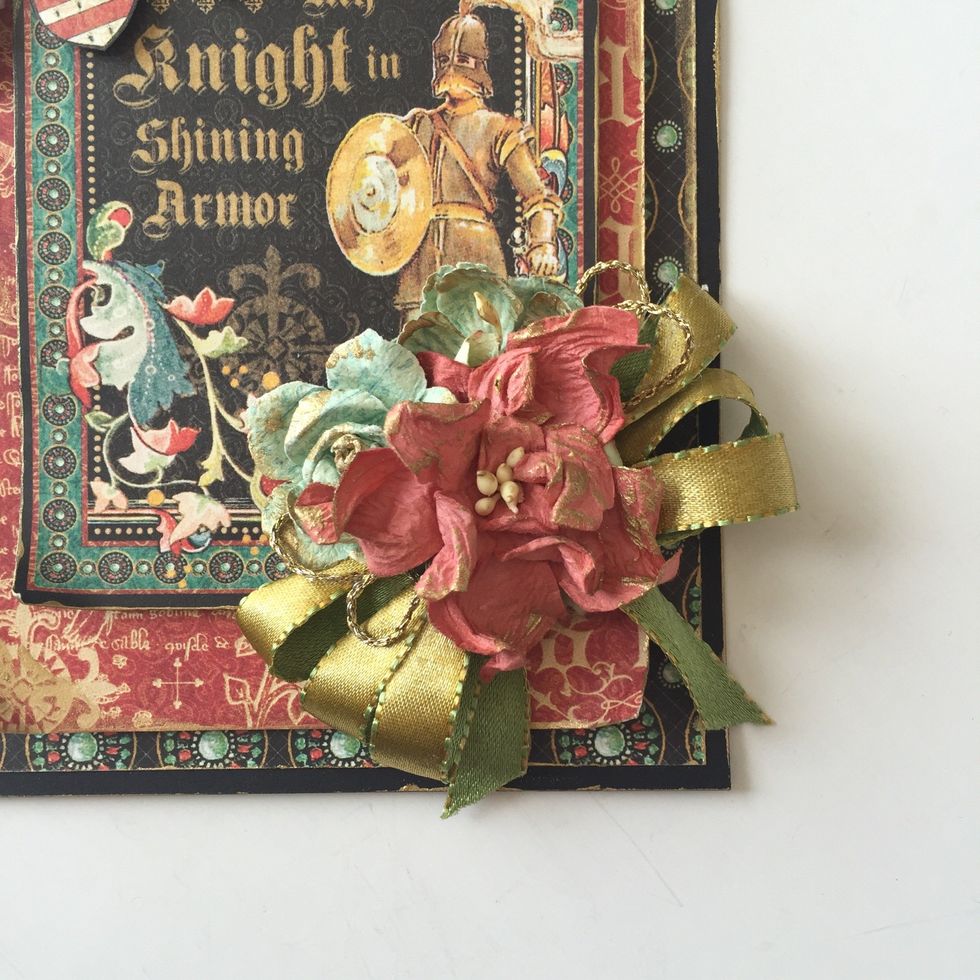 Add a ribbon bow to bottom right corner of card and layer w/ another bow of gold string. Layer with paper flowers. Add dabs of gold paint to flowers.
For the inside of card, cut a 4x5 3/4" piece of Brilliant Gem. Gold with gold paint. Layer with 3 1/4x4" cream cardstock.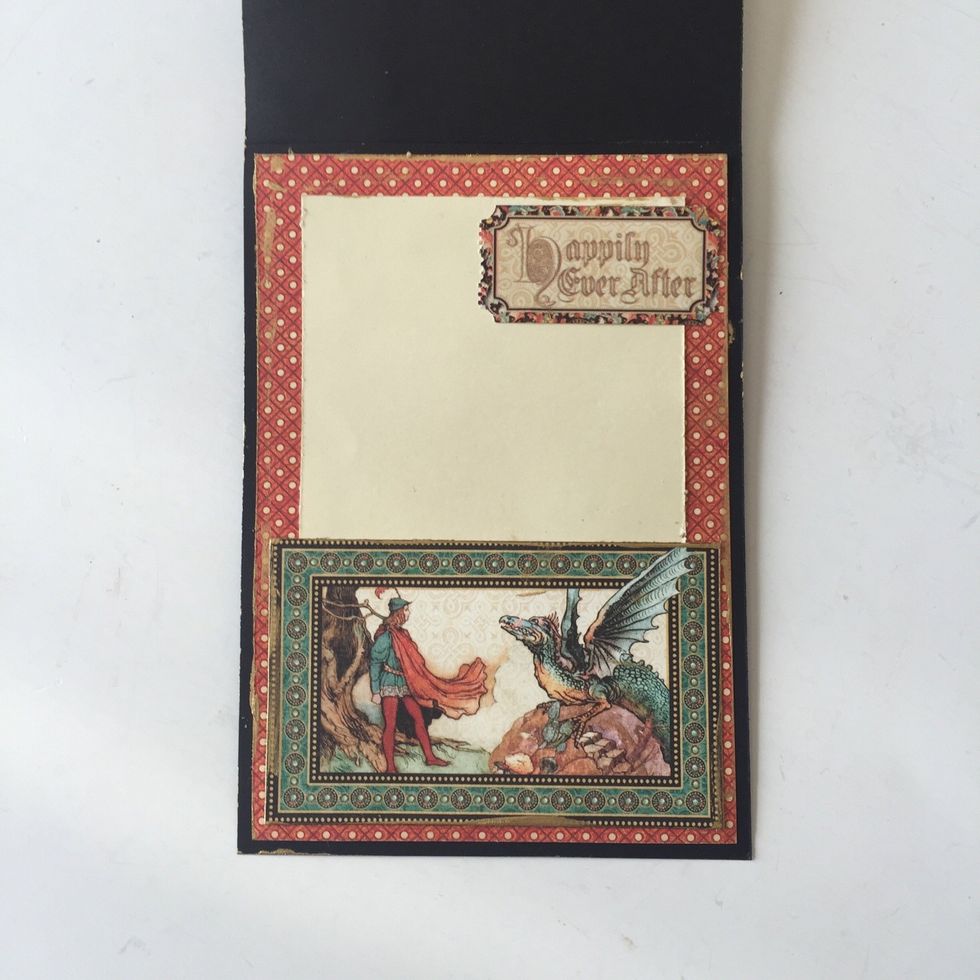 Add 4x3 dragon cut out from Gilded Grandeur to bottom of card. Add sticker to top right of card to finish.
The perfect manly Valentine's Day Card!
Close up of gilded flowers.
Banner closeup.
Graphic 45 enchanted Forest 12x12 paper
Black cardstock
Cream cardstock
Gold paint
Ribbon
Paper flowers
Wet/foam adhesive
Graphic 45 Enchanted Forest Stickers